Adventurous Kate contains affiliate links. If you make a purchase through these links, I will earn a commission at no extra cost to you. Thanks!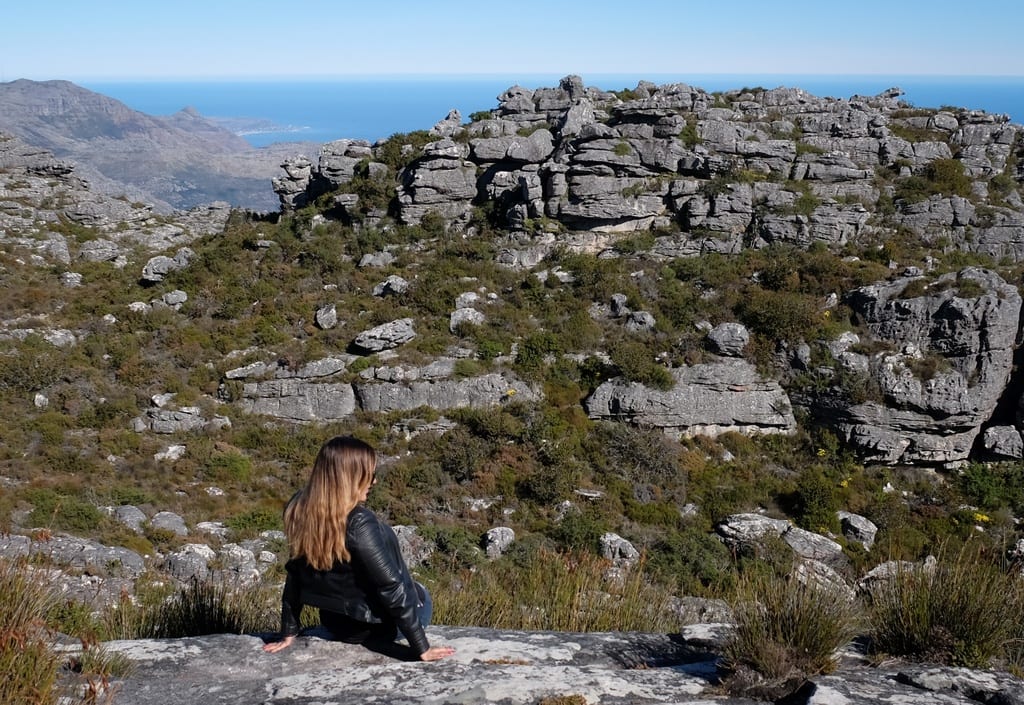 "You're going to South Africa in the winter? Why?!"
This was the reaction of most of my South African friends upon learning of my July travel plans.
Truth, I very rarely travel during the low season anywhere; for me, it's not worth the risk of bad weather. But this time it wasn't just about me — it was about my friend Beth. She's a teacher and can't take time off unless it's during the summer. Beth's schedule is the reality for countless other teachers and professionals: it's summer or nothing.
As someone who typically avoids low season, I was nervous about our winter trip — but it turned out better than I could have imagined! We had perfect weather in Johannesburg and Kruger, two clear days and two rainy days in Cape Town, and a mix of sun and showers in Stellenbosch and Franschhoek.
Winter doesn't have to be a bad time in South Africa. Not whatsoever. So I decided to dive into South African weather and create a guide that will help you plan your winter trip.
I'll be profiling six of the most popular South African destinations here: Johannesburg, Kruger National Park, Durban, Cape Town, the Garden Route, and Stellenbosch and the Winelands.
(For the record, I have visited all these destinations 1-3 times, but I didn't visit Durban or the Garden Route on my recent winter trip; all of the information here is drawn from my experience combined with interviews with locals I know and online research. Weather averages come from Holiday-Weather.com.)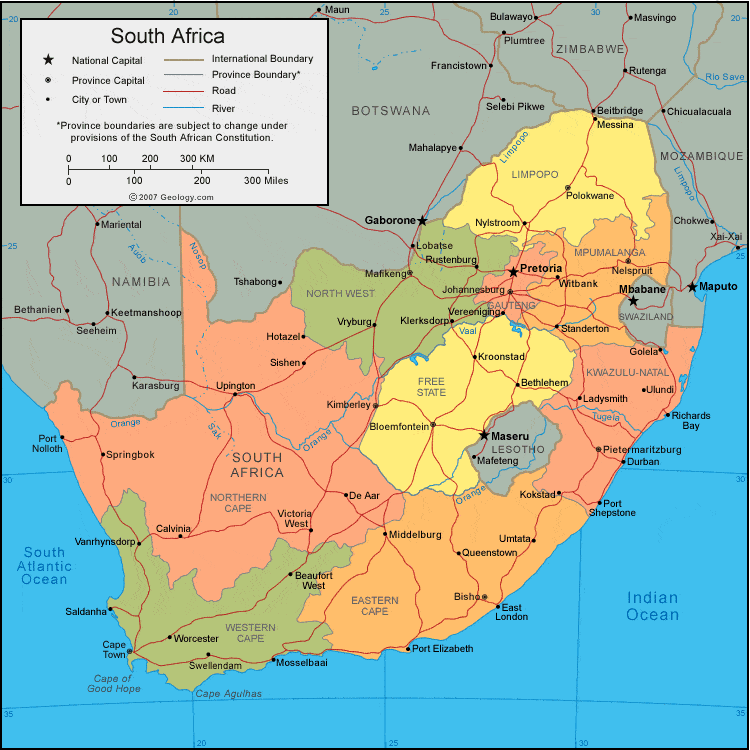 Map: geology.com
South Africa's Winter in a Nutshell
This is a map of South Africa's nine provinces, six of which I've visited.
Most visitors to South Africa concentrate on the Western Cape (the green region in the lower left corner): this is home to Cape Town, the surrounding winelands (including Stellenbosch) and most of the Garden Route. This is also where South Africa's winter is at its most miserable.
The other regions I cover are further north and east: Johannesburg is in Gauteng Province in the northeast; the Greater Kruger Region is in the east of Limpopo and Mpumalanga Provinces in the far northeast. Kruger National Park itself is huge — it's the size of Israel or New Jersey. Durban is on the Indian Ocean coast in Kwazulu-Natal.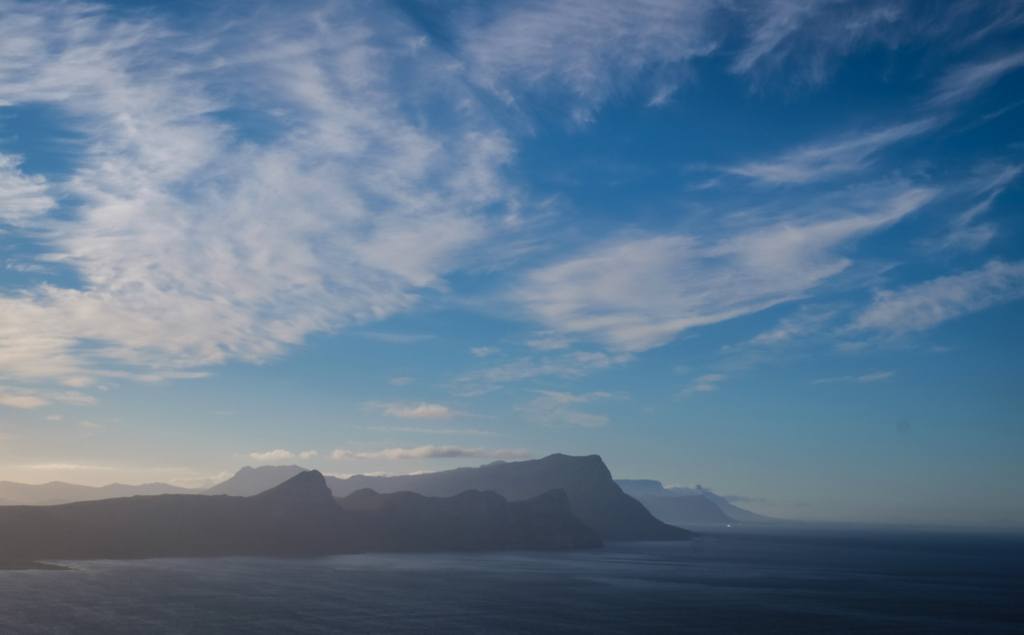 When you visit South Africa in the winter, you don't have to worry about snowbanks and blizzards. Johannesburg has a similar climate to Atlanta; Durban is like Miami; Cape Town is like San Francisco. Winters aren't harsh here; it only gets very snowy deep in the mountains.
Like many destinations, prices in South Africa fall in the low season. South Africa offers incredible value for money to begin with, but prices are at their lowest in the winter months.
Another factor to keep in mind is that school holidays in South Africa take place during a month from June to July, which can make some places busier.
Finally, winter means that the days are shorter and the sun sets earlier. South Africa is a country where you need to be a bit more on your guard about safety, and in many places it's not safe to be out on your own at night or even in late afternoon. Keep that in mind.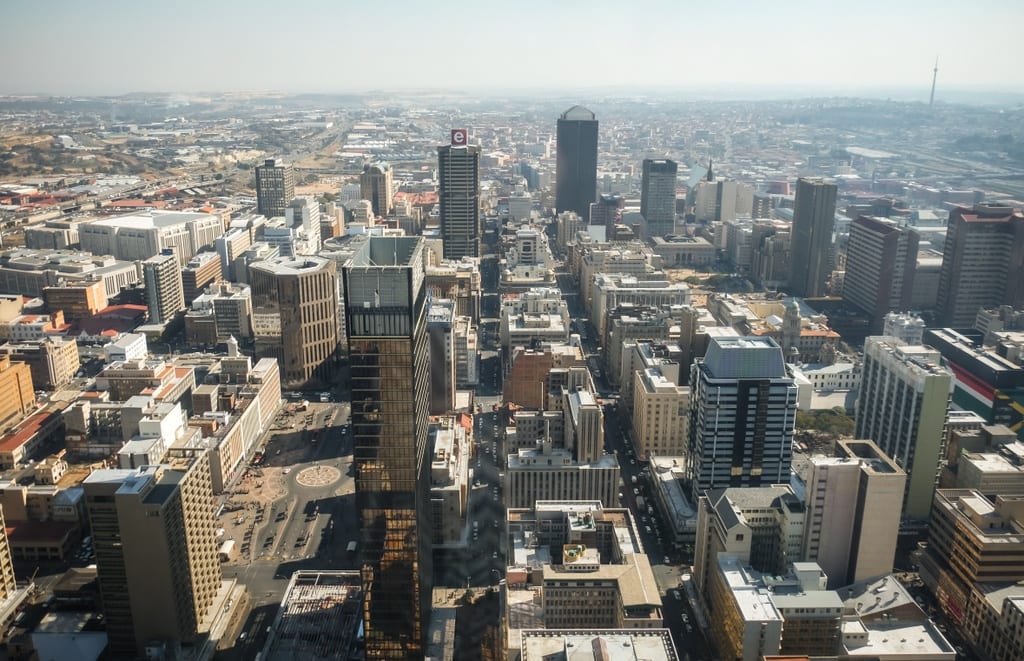 Johannesburg in Winter: Great!
No matter what time of year you're visiting Johannesburg, you're probably not planning on spending a ton of time outside. Many of Johannesburg's attractions, like the Apartheid Museum and Liliesleaf, are indoors or partially indoors; even the Sterkfontein Caves, being caves, are an indoor "outdoor activity" by definition.
Even so, winter days in Johannesburg are wonderfully pleasant for being outside: it's cool and clear with minimal rainfall. The land surrounding Johannesburg turns dry and brown. The city's famed purple jacaranda trees have little to show (but to be fair, they only really bloom from October to November). People eat outside year-round in Johannesburg — head to Parkhurst for outdoor cafes.
Average Johannesburg temperature, June-August: high 61-68 F/16-20 C, low 39-45 F/4-7 C.
Average Johannesburg rainfall, June-August: 1-2 cm per month, 1-2 rainy days per month.
Where to Stay in Johannesburg: 54 on Bath. One of my favorite boutique hotels in the world and the only place I like to stay in Joburg. You can find other hotels in Johannesburg here.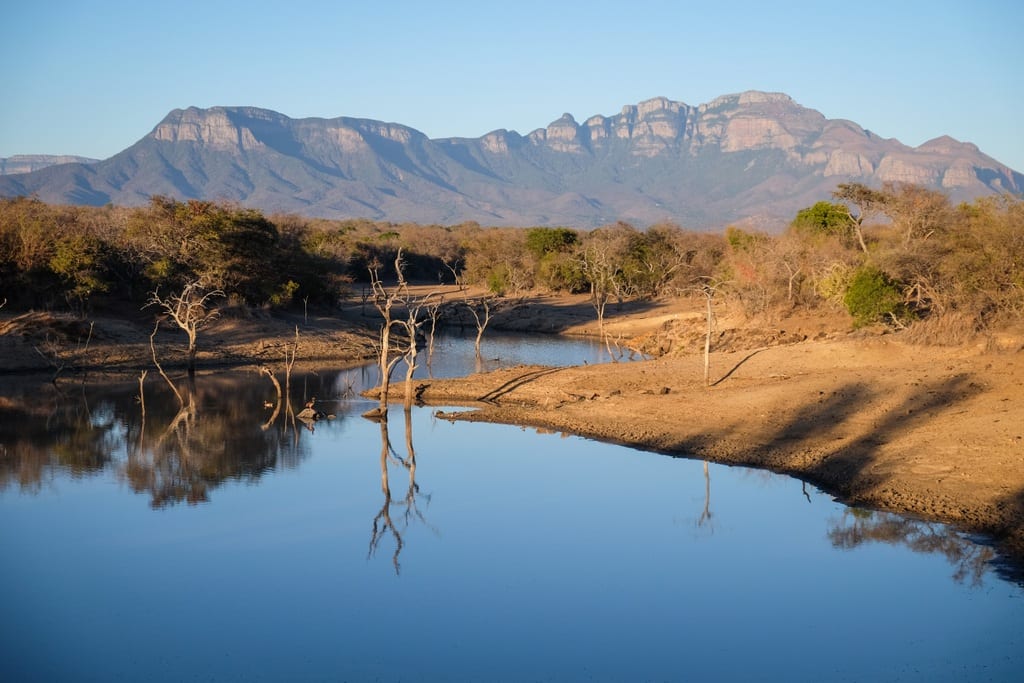 Kruger National Park in Winter: Fantastic!
Winter is actually the best time for visiting Kruger National Park and its surrounding area! There's very little rainfall and because the trees are sparse, you have a much better chance of seeing wildlife.
Know that the mornings and evenings can get very cold, especially when in an open vehicle on game drives, so bring your winter weather gear and huddle under blankets. It can get very warm during the day, especially if you do an all-day game drive, so layers are the name of the game!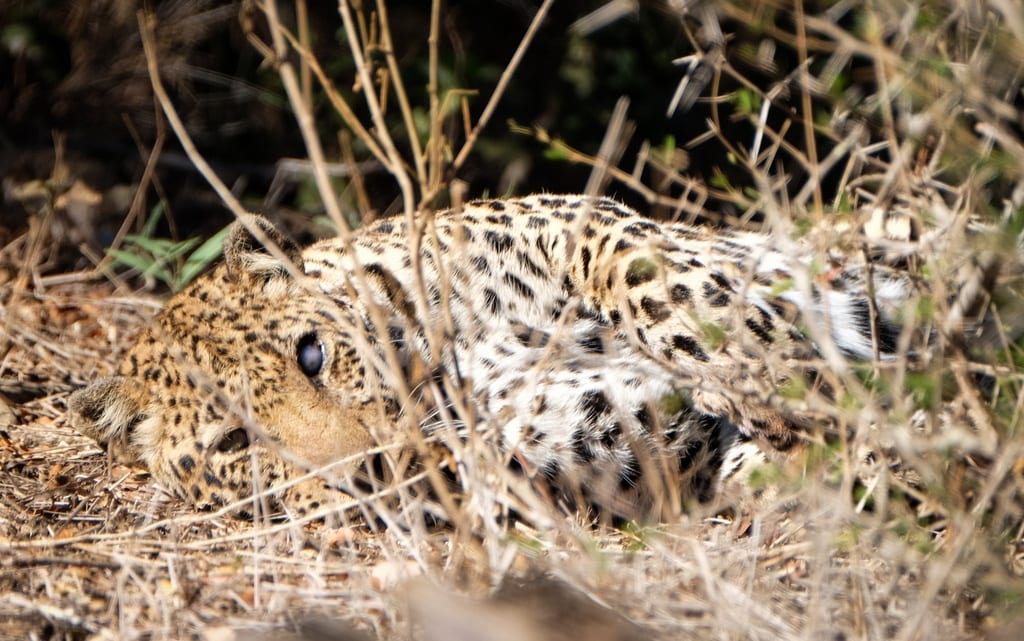 We wouldn't have seen this leopard if it hadn't been winter. Had it been summer, he would have been completely obscured by foliage. Leopards are the hardest Big Five animal to spot in Kruger and our guides were giddy at this sighting!
Average Nelspruit temperature, June-August: high 70-73 F/21-23 C, low 45-46 F/10-11 C.
Average Nelspruit rainfall, June-August: 1 cm per month, 2-3 rainy days per month.
Where to Stay in the Greater Kruger region: My overall favorite is Vuyani Safari Lodge, which is value for money and fully all-inclusive. Africa on Foot is a wonderful, simpler midrange option, focusing on walking safaris, while the tented camp at &Beyond Ngala Lodge & Tented Camp is divine if you have a TON of money to spend. You can find other hotels here.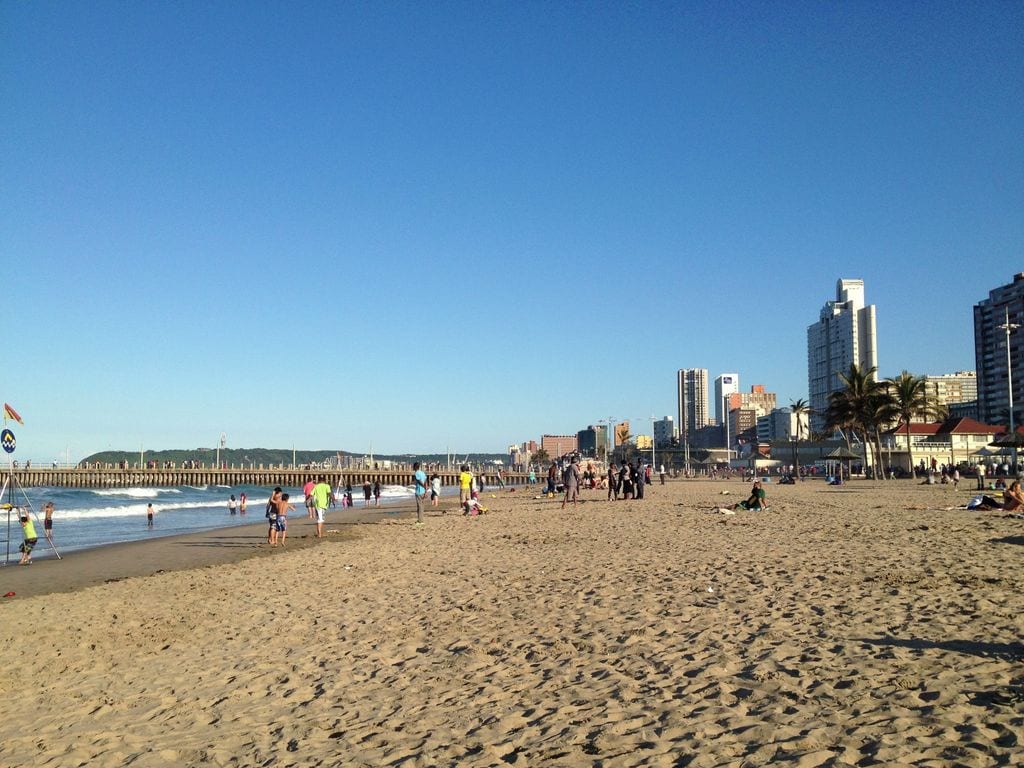 Durban in Winter: Very Good.
Durban is often compared to Miami: it's a big, beach-loving city with fantastic weather year-round — and spicy food to match!
Winter is a beautiful time to visit Durban — temperatures are more mild and rainfall is at its lowest in June and July. That said, depending on how hot you like it, it may not fit your definition of lie-out-by-the-pool-all-day weather. It's the kind of destinations Brits would visit in winter for a pleasant level of heat that wouldn't result in any sunburns.
Average Durban temperature, June-August: high 73 F/23 C, low 54-57 F/12-14C.
Average Durban rainfall, June-August: 2-7 cm per month, 5-9 rainy days per month (August is rainier than June and July).
Where to Stay in Durban: I had a great stay at the Southern Sun Elageni & Maharani, which has nice views and is walking distance from the beach. You can find hotels in Durban here.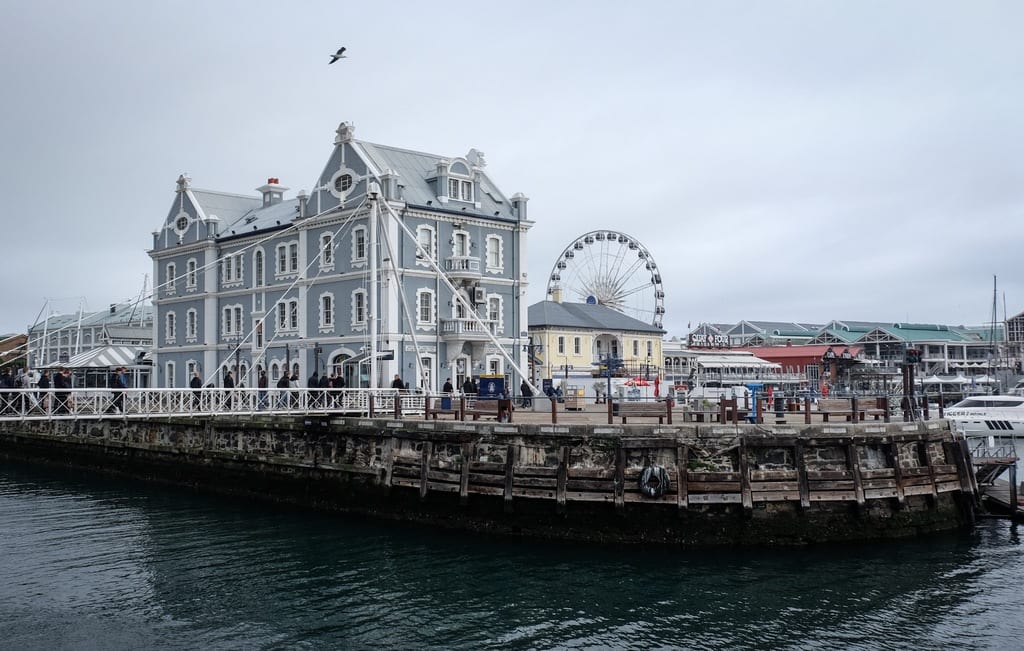 Cape Town in Winter: A Big Risk.
If you choose to travel Cape Town in during the winter, you're making a very big gamble. Why? Cape Town is one of the most beautifully set cities in the world and it is best seen in good weather. Four of my favorite Cape Town activities — going to the top of Table Mountain, taking a helicopter ride, hanging out in Camps Bay, and exploring the Cape Peninsula — are weather-dependent.
While there are some museums, including the fascinating District 6 Museum, Cape Town is nothing like London or New York — outdoor attractions are primary and indoor attractions, while they exist, are limited.
That said, you may end up lucky: Beth and I had two perfect, clear days, which we spent doing the aforementioned activities. Several dark, cloudy, rainy days followed. Our friends from safari who came to the city a few days after us sadly didn't get to experience sunshine in Cape Town.
One other thing to consider: our Robbin Island visit was cancelled due to bad weather, so that's something to keep in mind.
Average Cape Town temperature, June-August: high 64 F/18 C, low 45-46 F/7-8 C.
Average Cape Town rainfall, June-August: 7-10 cm per month, 14 rainy days per month.
Where to Stay in Cape Town: Doubletree Cape Town in Woodside is a fabulous mid-range hotel with very affordable rates, not in an ideal location but a short Uber ride from the action. For budget, I recommend Atlantic Point Backpackers; for luxury, I recommend Queen Victoria Hotel. My favorite quirky accommodation — if you're visiting outside winter, head to the Airstream trailer park on top of the Grand Daddy Hotel! You can find other hotels in Cape Town here.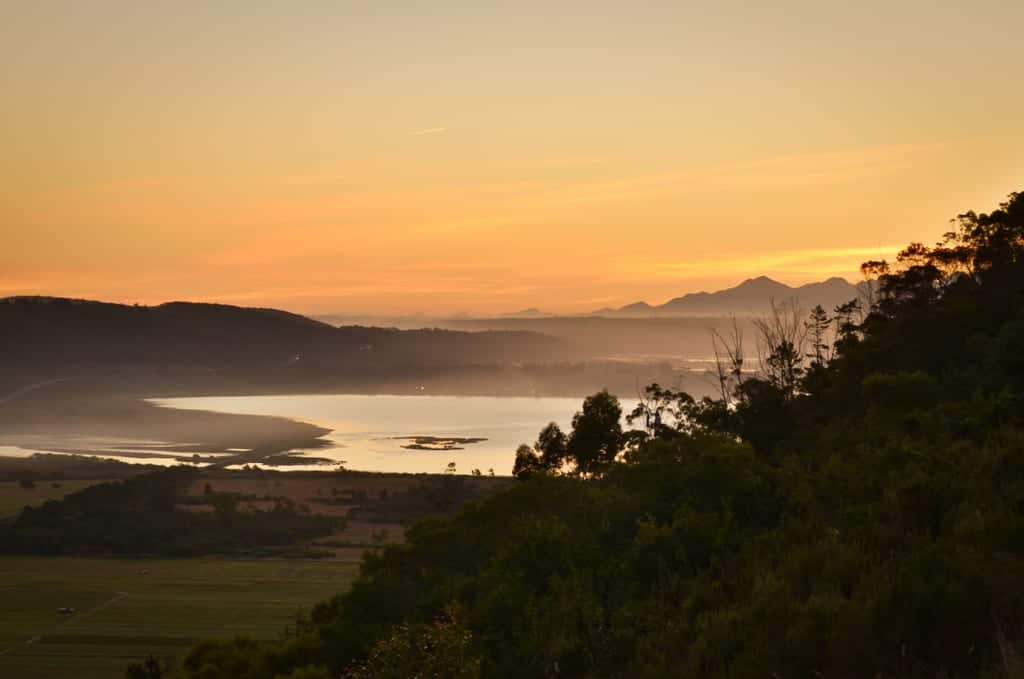 Garden Route in Winter: Avoid if Possible.
The highlight of traveling the Garden Route is seeing so many beautiful and diverse landscapes and enjoying the outdoors. Because the winter months can be quite rainy, I recommend that you visit the Garden Route during a different time of year.
Yes, you still might be able to enjoy your trip, but you know what my favorite memories of the Garden Route are? Paddleboarding on the lagoon in Sedgefield. Horseback riding in Swellendam. Hanging out in hot springs near Oudtshoorn. Segwaying through the Tsitsikamma Forest. Going on a water safari in Plettenberg Bay. Or even just watching the sunset.
All of these activities would be uncomfortable or impossible during the rain. Please keep that in mind before you plan a winter trip here. I visited in May, which was the fall (or shoulder season) and I thought it was a nice, cheaper time to explore this region.
Average Knysna temperature, June-August: high 70 F/21 C, low 50-52 F/10-11 C.
Average Knysna rainfall, June-August: 1-3 cm per month, 18-21 rainy days per month (June is rainier than July and August).
Where to Stay on the Garden Route: There are tons of high-quality hostels with terrific, affordable private rooms along the Garden Route: I love Afrovibe Adventure Lodge in Sedgefield (more of a party place) and Nothando Backpackers Lodge in Plettenberg Bay. On the luxury end, Phantom Forest Eco Reserve in Knysna is a fantastic romantic hideaway (I felt like I was on honeymoon with myself). You can find other hotels in Sedgefield here, in Swellendam here, and in Plettenberg Bay here.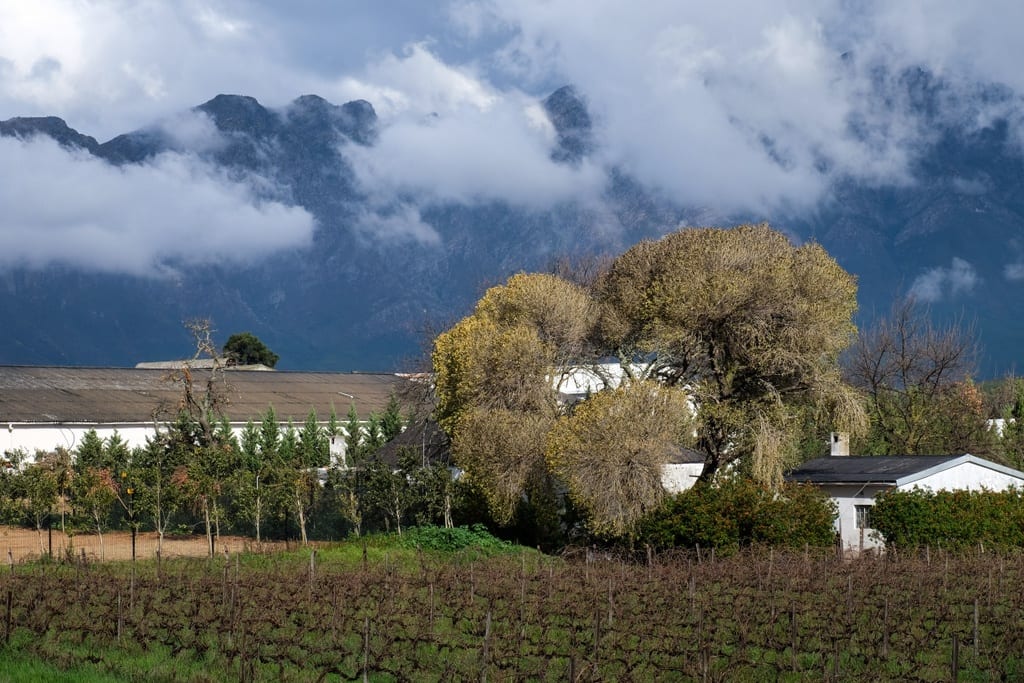 Stellenbosch and the Winelands in Winter: Mostly Very Good.
The Stellenbosch region is an indescribably beautiful landscape, with endless vineyards and bright blue mountains encircled by cottony clouds; during winter, there are solid white skies with few mountains to be seen. I would feel bad if people came for a visit and didn't get to experience the view of the mountains.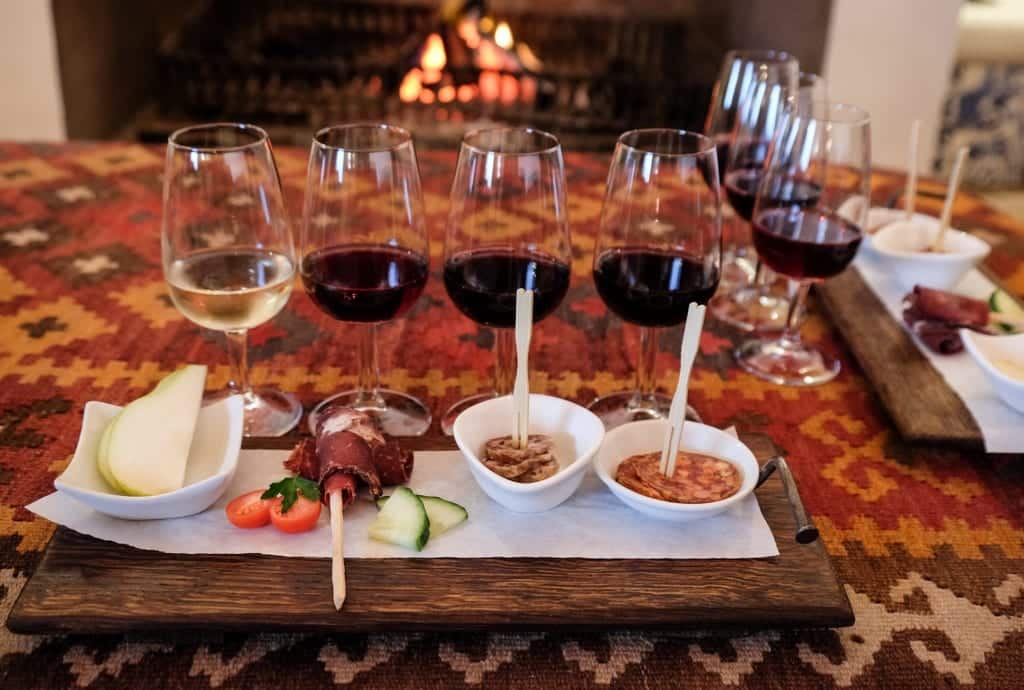 But views aren't all — I was surprised how much I enjoyed Stellenbosch on rainy winter days. Most wineries have fireplaces and are superbly cozy places to curl up with a tasting glass! The wineries are also at their least crowded this time of year, which means you never have to wait anywhere.
Average Stellenbosch temperature, June-August: high 64 F/18 C, low 46 F/8 C.
Average Stellenbosch rainfall, June-August: 2-3 cm per month, 7-9 rainy days per month (June is rainier than July and August).
Where to Stay in Stellenbosch: If you're going the Airbnb route, I stayed here — cute two-bedroom apartment in a great, walkable location, but be cautious that the only heat is space heaters. Not quite ideal for winter; I'd probably stay in a hotel next time. Find Stellenbosch hotels here.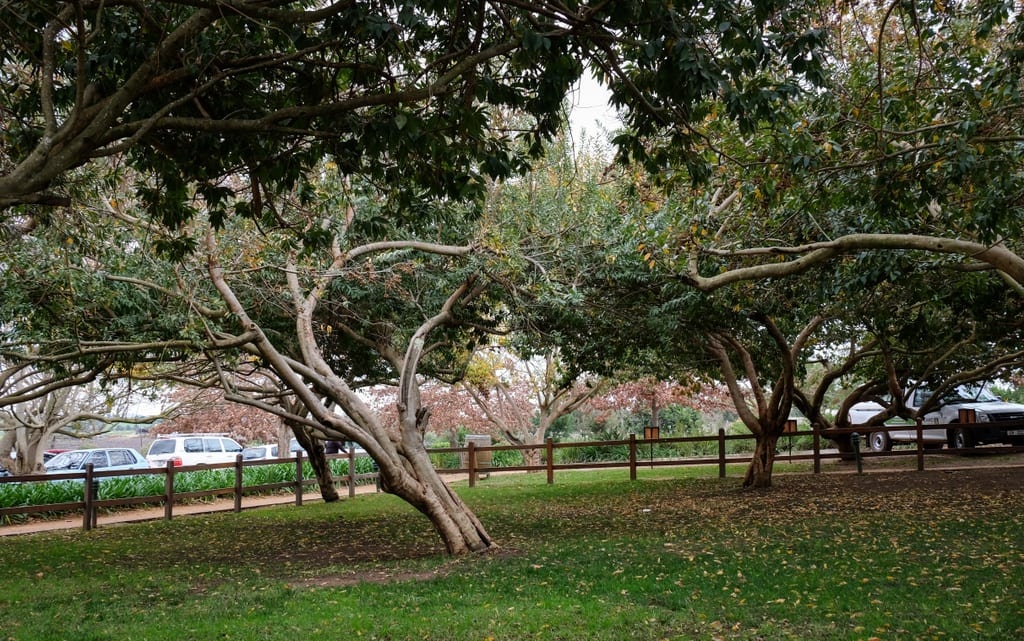 The Takeaway
If there's any one thesis to take away from my analysis, it's this: traveling in South Africa in the winter is risky on the Western Cape, but can actually be wonderful in other parts of the country.
If you want to plan a trip to South Africa during the winter months, I recommend planning at least part of your trip in Johannesburg, Kruger, and/or Durban. If not, just know that you're risking an entirely rainy trip.
As always, keep in mind that anything can happen. You can come during a freak period of sunshine in the Western Cape; you could also get stuck in downpours in Joburg. Nothing is ever a guarantee.
That said, don't let traveling in the winter bother you. I had a great time on my winter trip to South Africa and I know you will, too!
---
---

Have you been to South Africa in the winter — or would you go? Have any other South African destinations to add to this list? Share away!
Get email updates from Kate
Never miss a post. Unsubscribe anytime!