Adventurous Kate contains affiliate links. If you make a purchase through these links, I will earn a commission at no extra cost to you. Thanks!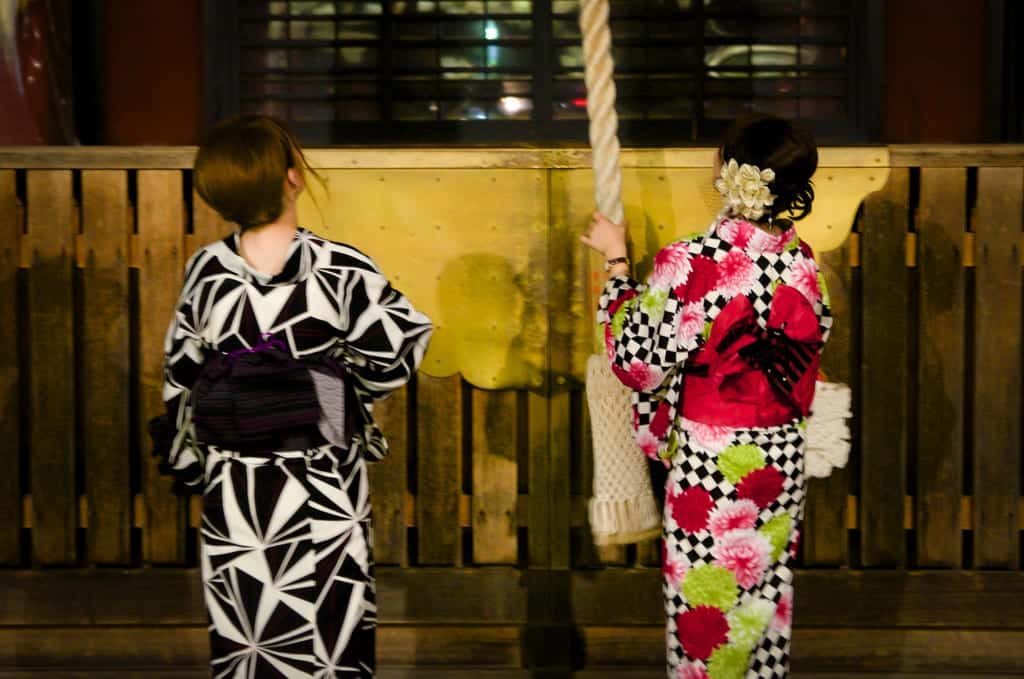 How do I even begin to describe what it's like to travel in Japan?
It is an experience. It surrounds you. Every moment of every day is filled with new discoveries and cultural difference and utter delights. I can't describe it beyond that, but everyone who has been knows exactly what I'm talking about.
If there were a word to describe Japan as a whole, it would be reverent. This is a nation where every action displays a culture of deference, respect and obedience. It encompasses daily life.
Some examples?
Reverence of food. The food here is prepared and delivered with such deep respect and meticulous care, even in fast food joints. Anything else would be anti-Japanese. I didn't have a single bad meal in Japan.
Reverence of manners. Japan has a longstanding reputation of politeness. One place where this was most evident was on trains. Whenever a conductor entered a car, he would enter and exit the car with an energetic yet crisp bow before attending to passengers.
Reverence of nature. Nature receives the utmost respect here, and you'll often find that everything from architecture to food plays into an overall respect of the natural environment of Japan.
Reverence of rules. Japan is a rules-based culture. There are lots of written and unwritten rules – the Japanese wouldn't dream of throwing recyclables in the trash, or acting rude to a stranger, or dressing like a slob. The list of taboos here is extensive.
Yes, most than anything else, it's reverence that defines Japan. But beyond that, here are a few of the idiosyncrasies I noticed in the Land of the Rising Sun: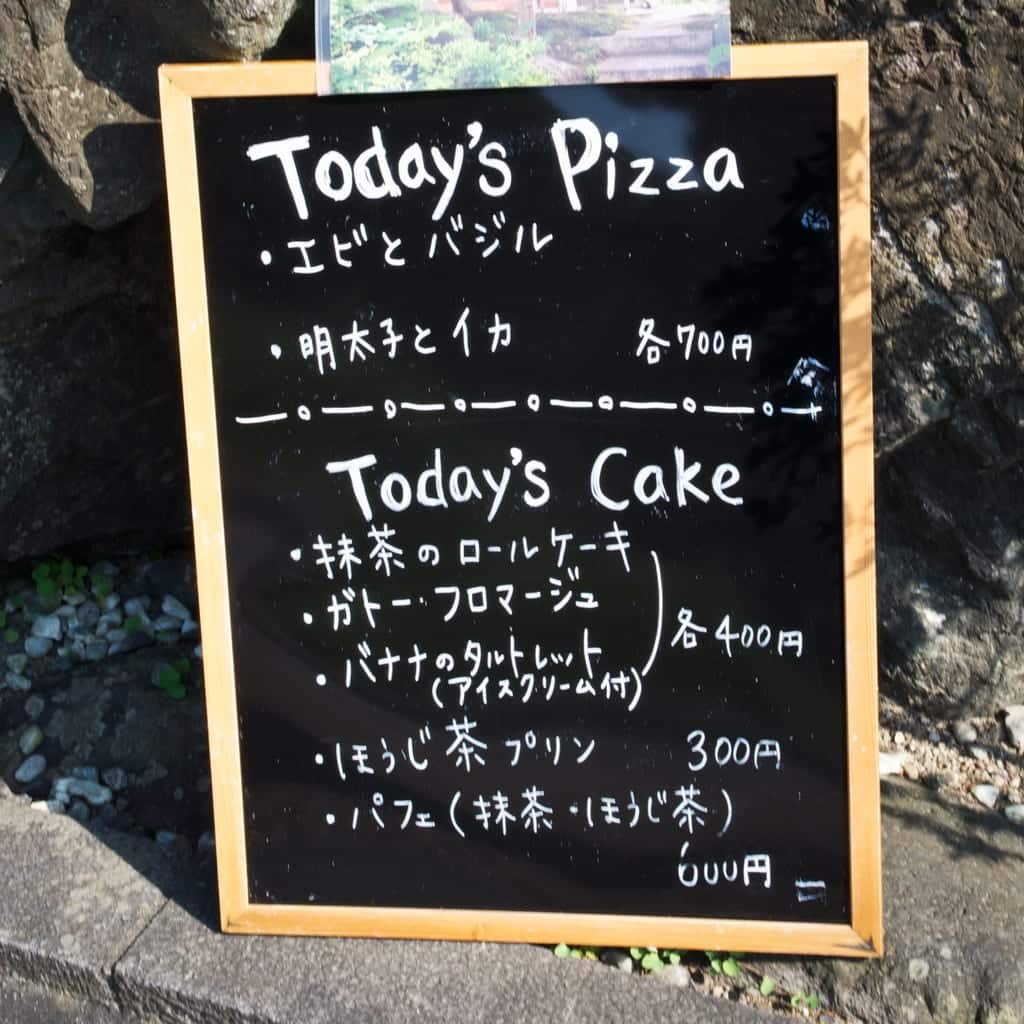 English is used for style, not function.
See English lettering somewhere? Chances are it's not used for the purpose of communicating with non-Japanese speakers. Again and again, I noticed that English was used for little more than decoration.
On my first night in Tokyo, I was looking for a restaurant in a mall and I was delighted to find a pamphlet emblazoned with Mall Directory in ornate script. I opened it up…and it was all in Japanese. The English was just used for stylistic purposes.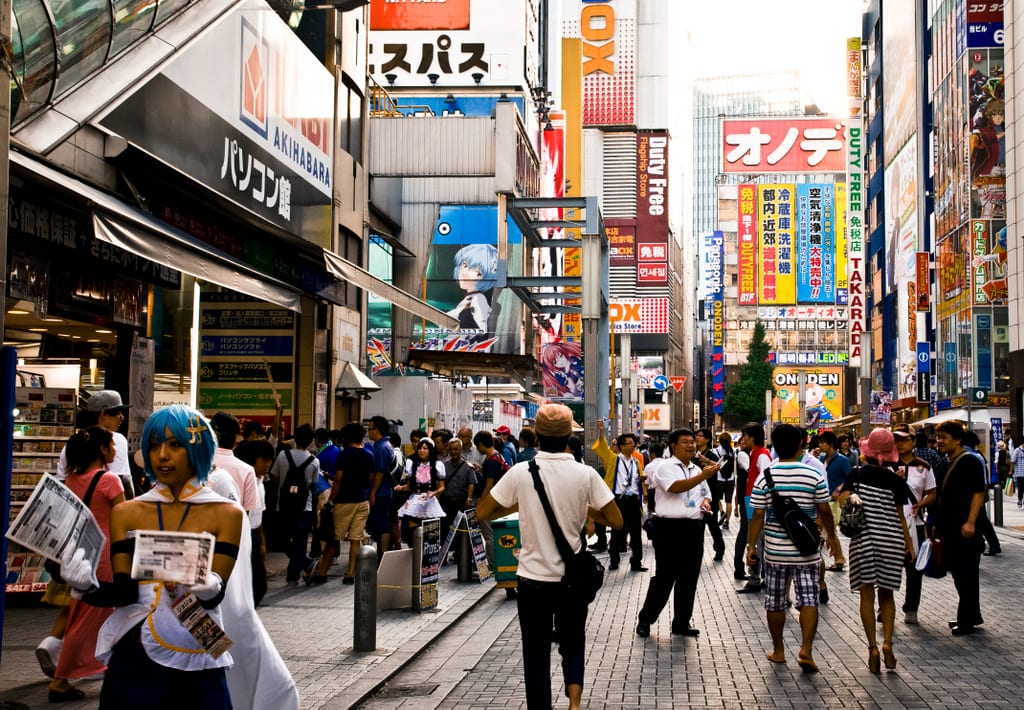 Sex is overt — except when it's not.
If there's any neighborhood you must visit in Tokyo, make it Akihabara. I planned to check out the electronics stores, seeing the newest innovations years before they hit the western market.
Instead, I found myself in the center for otaku (super-geek) culture. Electronics stores held court next to porn shops, crammed with sex toys and hentai (anime porn) comic books. Arcades were filled with nipple-baring figurines in sexual poses as prizes. Throughout the neighborhood, girls dressed as sexy maids advertised their cafes.
Now — the strange thing is that actual sex is kept under lock and key. While seeing men reading porn on the subway is a common occurrence, you wouldn't see a couple making out and borderline dry humping in Tokyo. You barely saw people even holding hands. As I mentioned in my geisha post, there are clear boundaries between actual, consensual, conventional, relationship-based sex and just about everything else.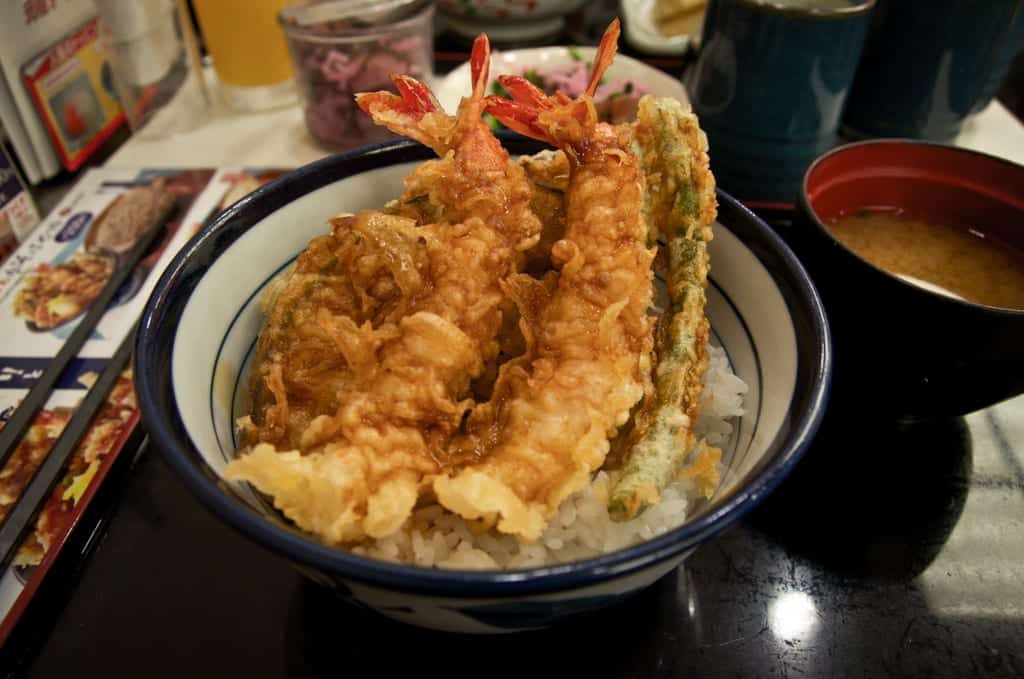 It's not as expensive as you think.
Japan has long held a reputation as being one of the most expensive countries in the world to visit, with Tokyo holding the crown as one of the world's most expensive cities.
After my visit, I think that reputation is a bit undeserved. Two things in Japan are quite expensive: lodging and long-distance transportation. But beyond that, prices aren't that bad. I'd compare them to prices in London, Paris or New York.
Food, in particular, can be done on the cheap. Almost all of our meals cost less than 1000 yen ($10). My splurge meals actually weren't that painful – I had a seafood feast in Kyoto for 3500 yen each ($35), a Kobe beef lunch in Kobe for 2950 yen each ($29.50), and a selection of sushi at a nice sushi bar in the pricey Tokyo neighborhood of Ginza – plus sake – for about 2100 yen ($21).
Subway rides in Tokyo cost 100-200 yen each ($1-2). Vending machine beverages cost 80-200 yen ($0.80-2). I even bought a Kindle Paperwhite from a discount camera shop in Shibuya for 8200 yen ($82) when it currently retails on Amazon for $139!
I found Japan to be much cheaper overall than Australia or Switzerland, countries where everything is expensive.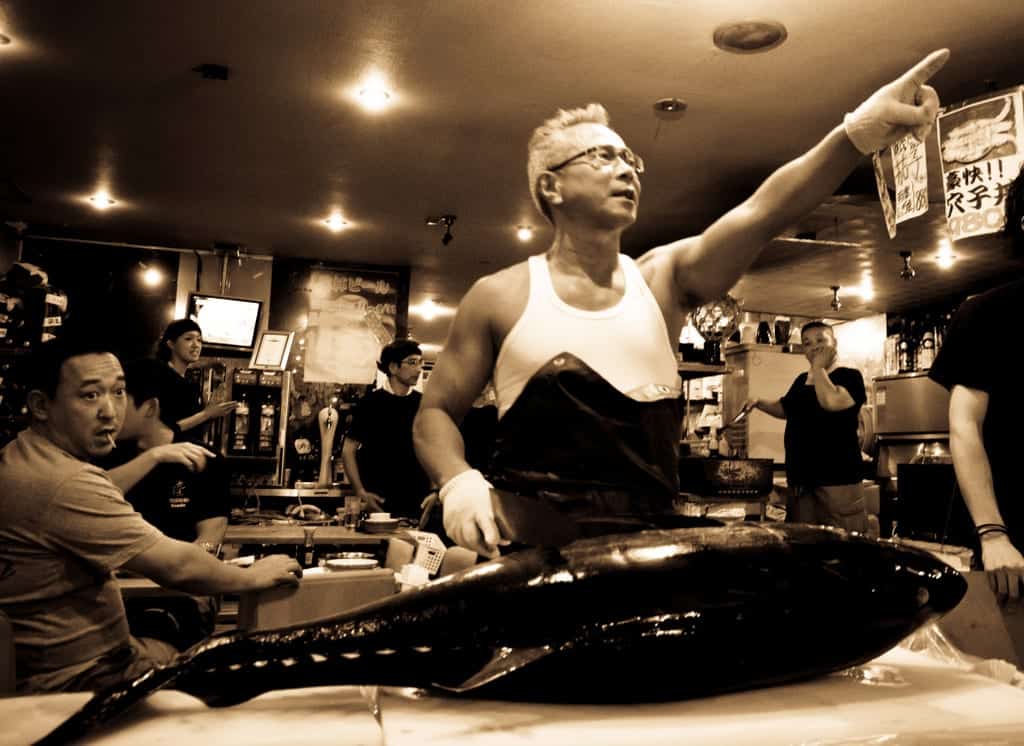 Food is theater.
One night in Kyoto, my new friends Michael from the Deep Kyoto blog and his girlfriend Miu took me out for a seafood feast at a fun, wild and cheap seafood restaurant called Asahi Suisan. Halfway through our meal, a badass fishmonger (and the most muscular Japanese guy I've ever seen) brought out an enormous bluefin tuna and butchered it with gusto to cheers throughout the restaurant and squeals from a table of nearby girls.
And while he did it, video played in the background of the same fishmonger on a reality show in Japan, competing for his region in the field of tuna butchering!
It was a fabulous night of entertainment and it was another side of seeing how reverent the Japanese are toward the preparation of food.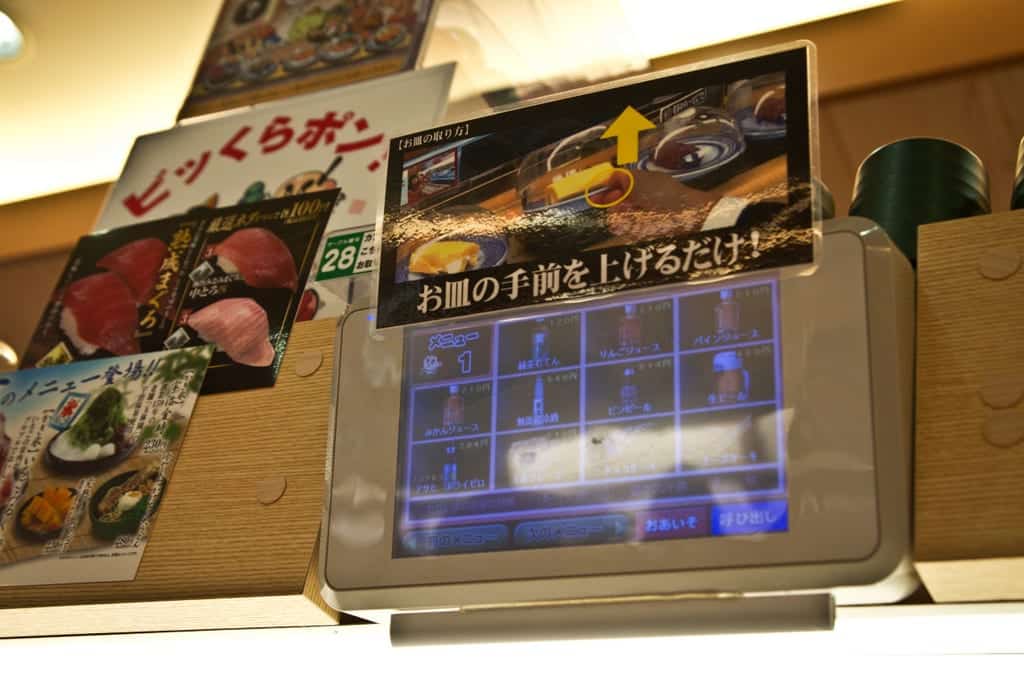 Everything is marvelously efficient.
One of the greatest performances was when my nozomi train to Kyoto pulled in. A fleet of women dressed in salmon uniforms, down to matching sneakers (!), entered the car and performed identical movements, taking out the trash bags and turning the seats around to face the other way, preparing them for the next influx of passengers.
In Japan, I would constantly think to myself, Oh. That makes sense. In the West, when presented with a more efficient solution, people would give reasons why not to implement it — that doing so would cost too much time or money that could be spent elsewhere. In Japan, they just do it, no questions asked.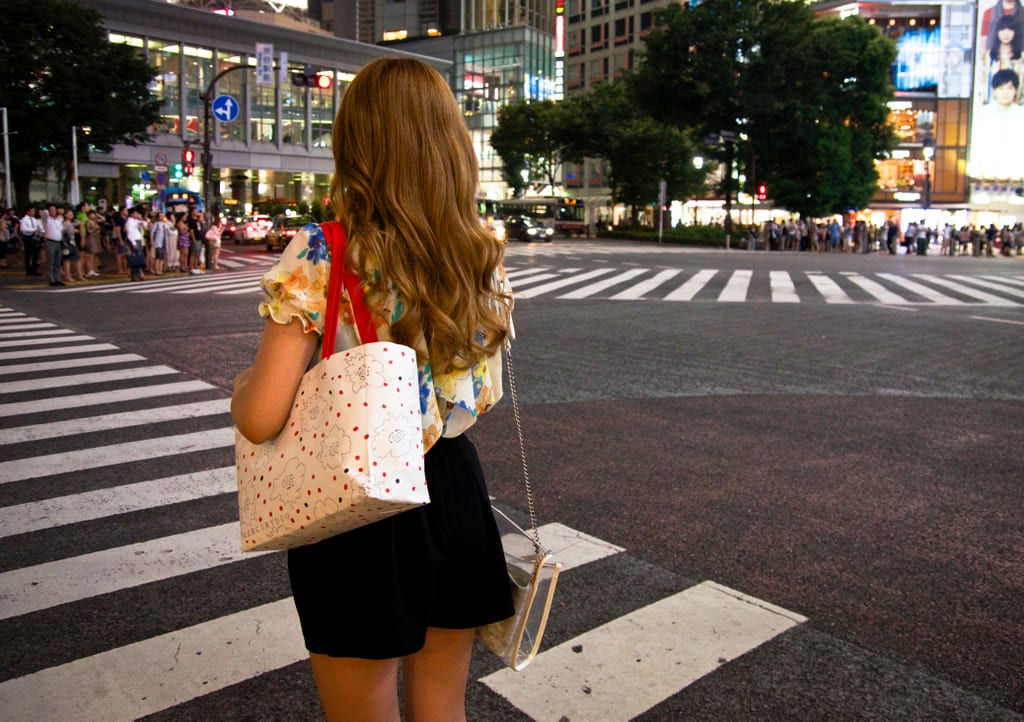 The best-dressed women in the world live in Tokyo.
Sure, Italian and Parisian women dress beautifully, and London and New York women have a lot of style, but it's nothing like the women in Tokyo. From perfectly tailored short dresses to their understated but highly functional designer flats, I gawked at the fashion in Tokyo.
---
READ MORE:
---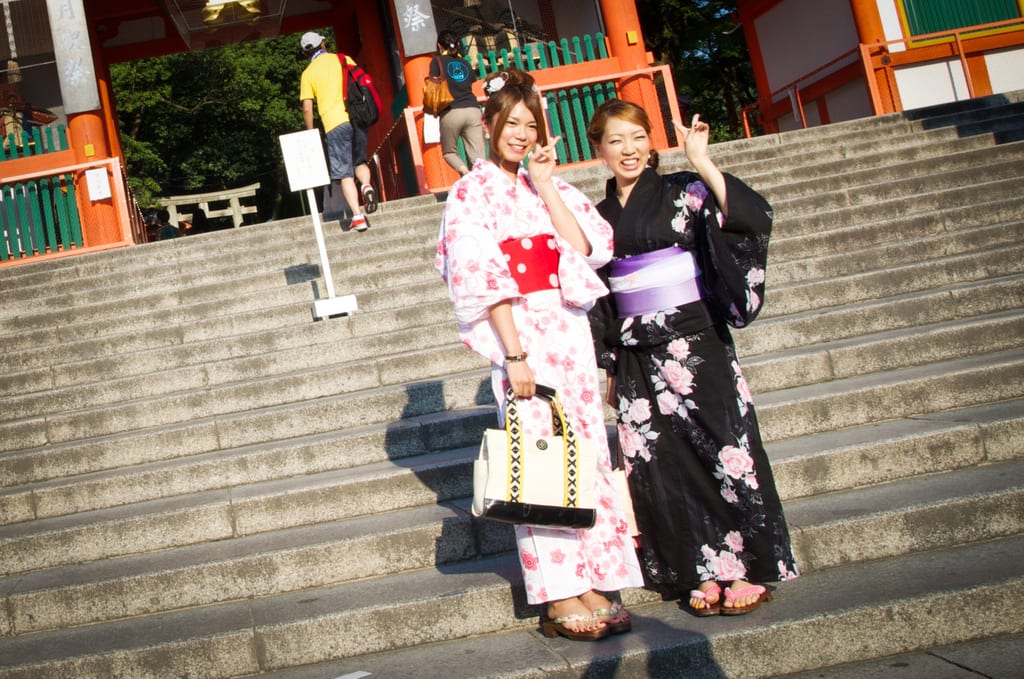 Kimonos are still very much worn.
I had the idea that Japanese women only wore kimonos for special occasions or times when traditional wear was best. Well, that's not the case — I saw plenty of kimono-clad women (and men wearing the more plain yakuta) throughout Tokyo and Kyoto!
In Kyoto, some temples allow women in for free if they're wearing a kimono. That will actually save you a fair amount of cash, as most Kyoto temples charge around 400-600 yen ($4-6) entry. But in other cases, they're simply what is worn for formalwear. I would love to get a formal kimono of my own someday.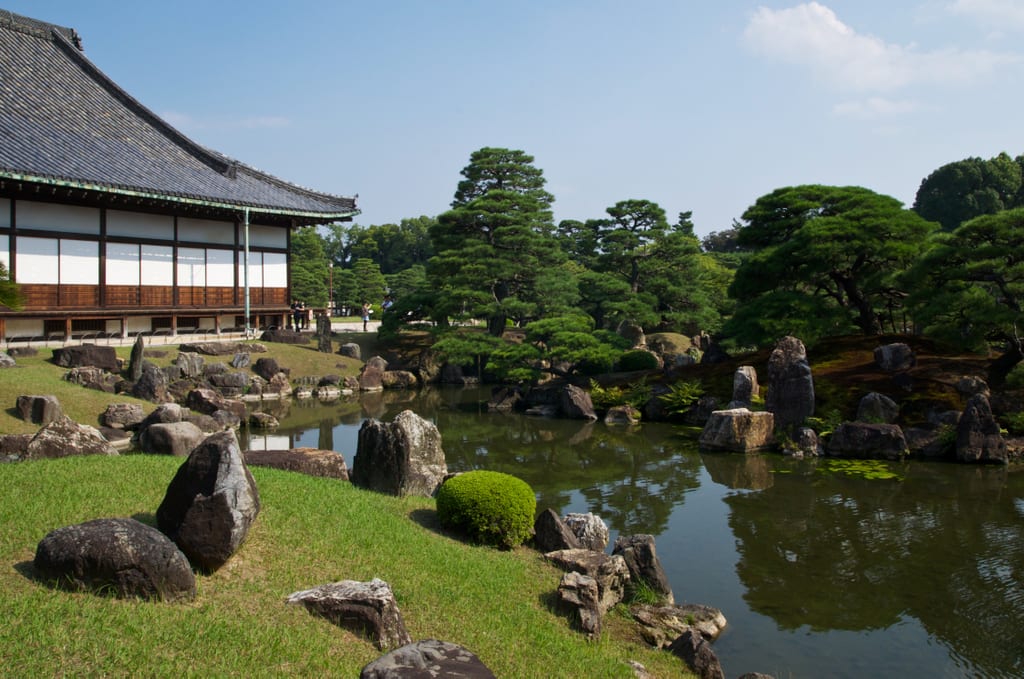 Japan is HOT!
I thought August would be the perfect time to travel through Japan, with nice summer sunshine – no way, Jose! It gets unbearably hot with very high humidity. People in Kyoto actually walked around with towels around their necks to mop up their ever-dripping brows.
It's too bad, because the heat put a damper on a lot of our sightseeing in Kyoto in particular, when I was visiting lots of outdoor temples.
While I was in Tokyo, the mercury actually hit 42 C (106 F), breaking records. People told me again and again that I was traveling at the worst time possible. My advice to you? Visit Japan in the spring or fall if you can.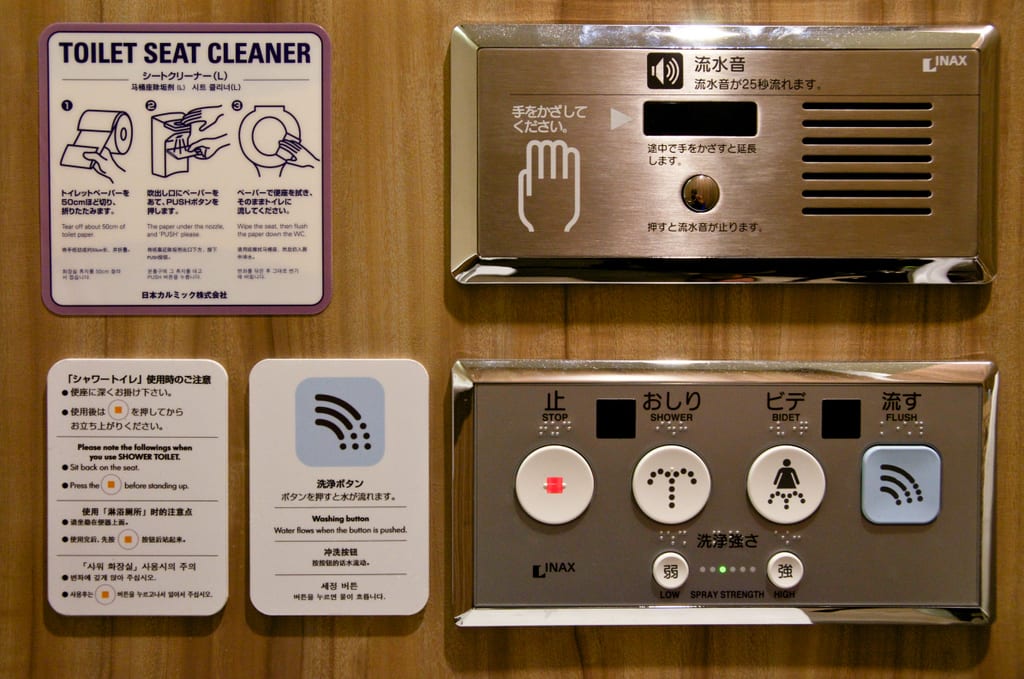 Japanese toilets really are that amazing.
Believe it or not, those fancy Japanese toilets with all the push buttons aren't only found in luxury establishments. You'll even find fancy Japanese toilets at cheap ramen joints and Starbucks. Once you figure out which button performs the "rear cleansing", you'll never go back.
Incidentally, Japanese women take longer in the bathroom than anyone I've ever met.
These facts may or may not be related.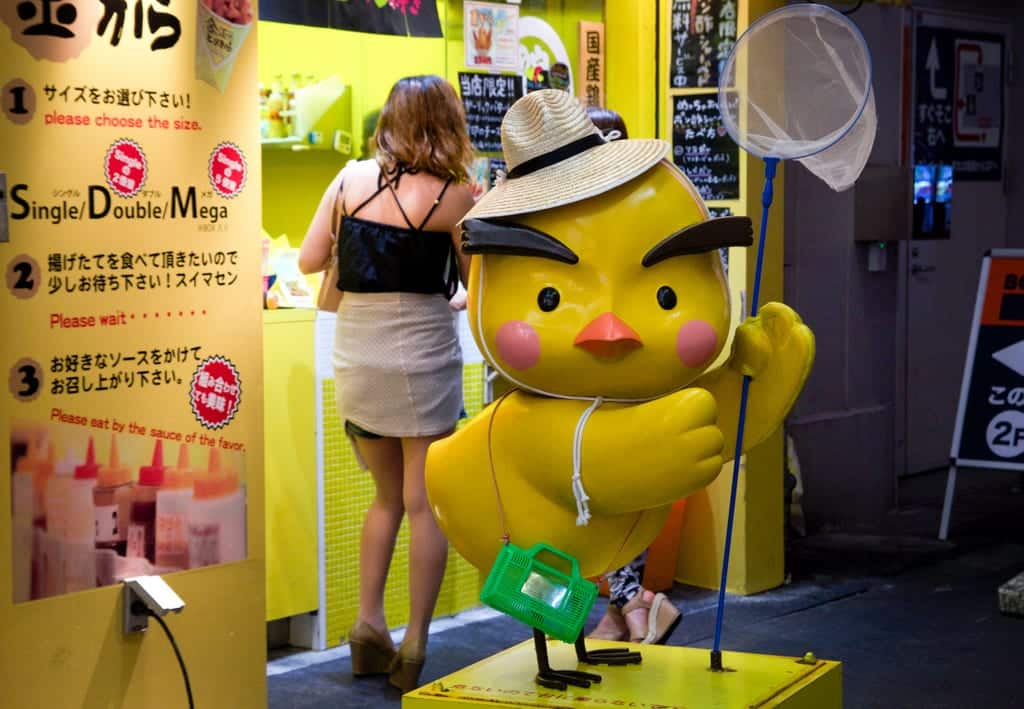 Cute rules.
You know all about Hello Kitty — but there's so much cutesiness throughout Japan! Mascots for everything from companies to products often involve little furry cartoon characters holding hands and playing together. Cute little tunes, the kind you'd expect on a children's show, play throughout Japan as well.
One might start thinking about the psychological implications of that – the Japanese work so hard that they enjoy their childhood wherever they can — but I just found it fun to bop along with the little animals.
Everyone is incredibly helpful.
Do you look lost? You won't be for long. Japanese people are exceedingly helpful and even if they don't speak English, they will drop everything to help you find your way.
I first noticed the exceptional level of helpfulness when I entered an electronics store. I asked about Kindles and the man replied that they didn't have any, but another store might, and he'd be happy to give them a call and check.
This wasn't another branch of their stores – this was a competitor. And he offered to call them for me. In the US, the most I would get from a salesperson would be, "You could try Best Buy."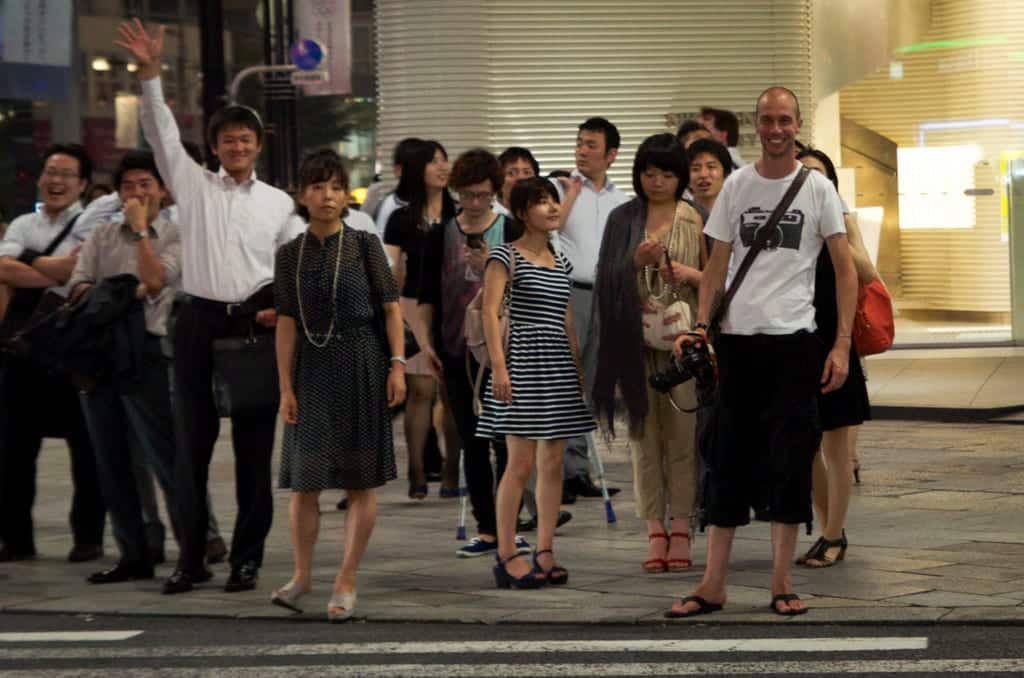 Japanese people love to photobomb.
Do they EVER love to photobomb!
But what is the single most shocking aspect of all?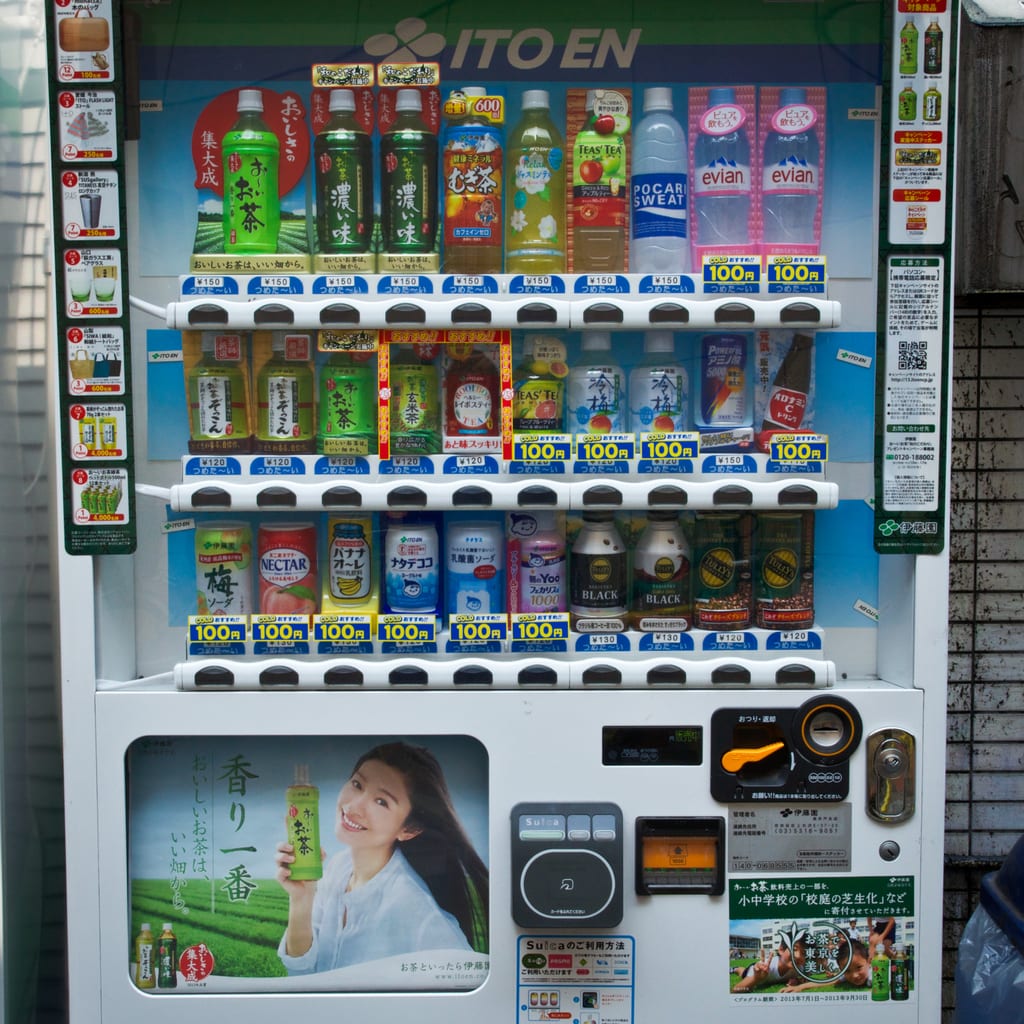 You turn into a Japanese tourist.
Ah, Japanese tourists. The older ladies are decked out in visors and Keds, the teenagers with cameras worth thousands of dollars, the groups being led around by an umbrella. I squeezed through huge Japanese crowds on my way to class in Florence each morning, as they took up entire piazzas on their own.
And the Japanese tourists take pictures of absolutely everything.
Well. You know what I took pictures of in Japan? Toilets. Trash cans. Vending machines.
Yes, I became a Japanese tourist myself – because everything here really is so different and I couldn't stop marveling at it all.
I get it now, Japanese tourists. I'm sorry I've made fun of you.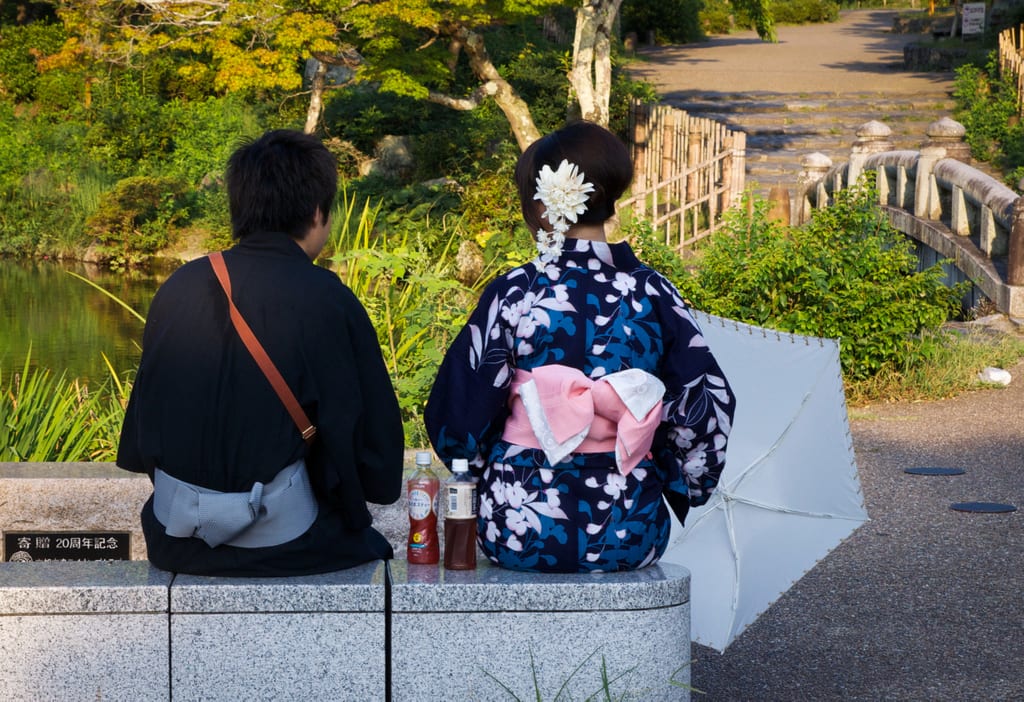 Japan is all-encompassing.
Even though Japan is on the pricier side, I consider it an extremely high value destination. Like Paris and New York, just walking down the street is a fascinating experience in Japan. Every moment, you will be stunned and amazed at the world that surrounds you.
Japan is delicious. Japan is kind. Japan is ridiculously clean. Japan is freaky and cute.
More than anywhere else I've been, I feel like Japan is the kind of destination that every traveler must experience at least once in his or her lifetime. I loved my two weeks there and I can't wait to return.
Just one thing – don't forget to buy travel insurance before you travel to Japan! I never travel without it and always use World Nomads.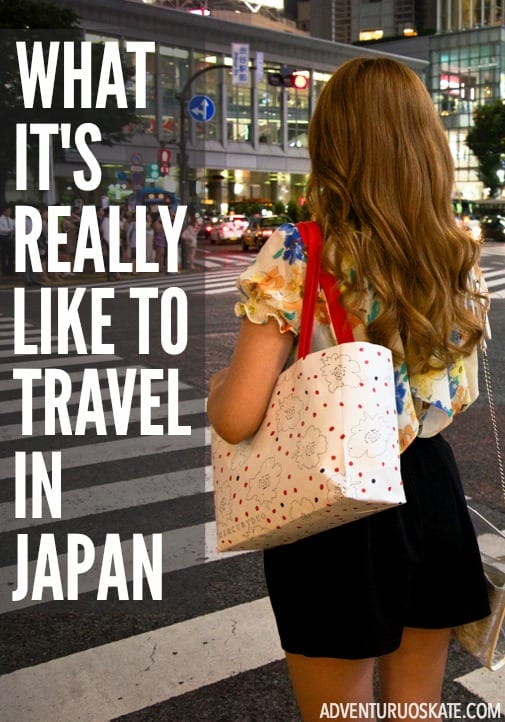 Get email updates from Kate
Never miss a post. Unsubscribe anytime!