Adventurous Kate contains affiliate links. If you make a purchase through these links, I will earn a commission at no extra cost to you. Thanks!
In the past, I've started the New Year with at least the first six months booked solid. For once, this isn't the case — I'm excited at the novelty of the flexibility in my future. I've got nothing officially scheduled past March. This is great!
Even with the travel plans that I do have in my pipeline, they're different from the past. My income became much more passive in 2014, and because of this, I now have greater freedom to travel in the way that I want to.
So many of my plans for this year came about from hanging out with blogger buds, throwing out ideas, and saying, "Are you serious? I'm serious. Are you serious?! I'm still serious!"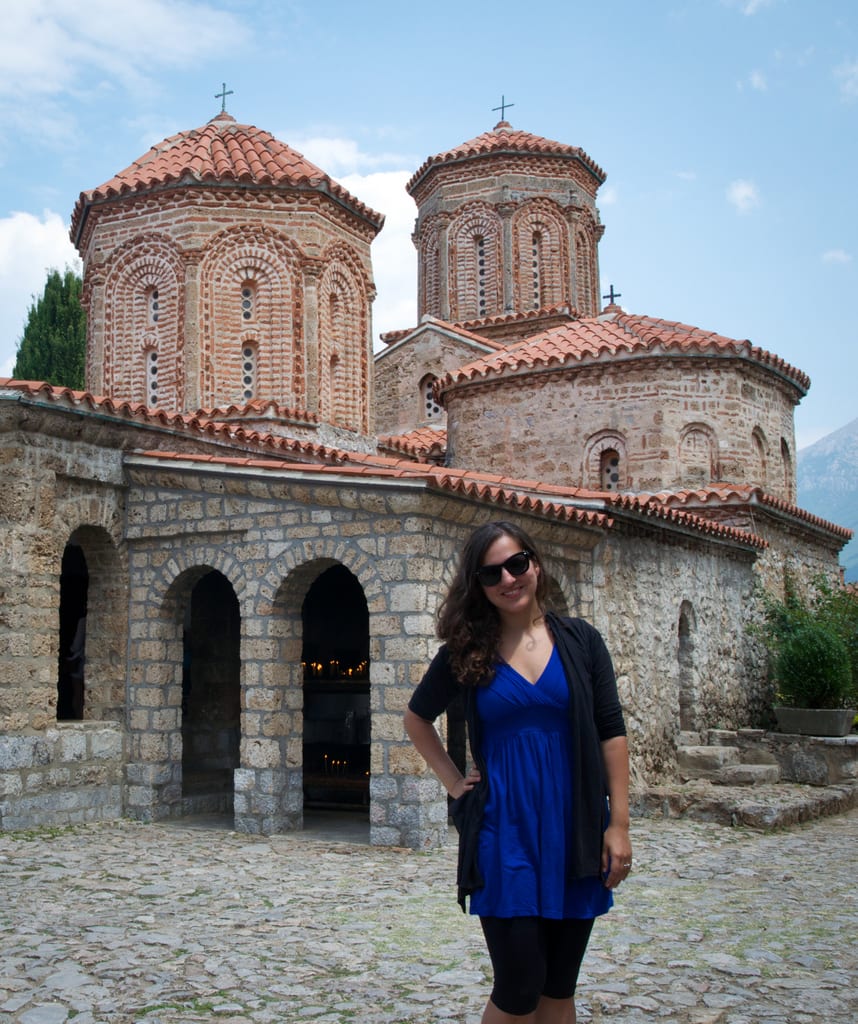 Travel Resolution #1: Get Off the Beaten Path More
My travel has become pretty mainstream. There's nothing wrong with that — you, as readers, want to read about about popular destinations more than anywhere else. There's a reason why my posts on London and New York always go crazy. Conversely, my posts about more obscure places rarely do well unless something exceptional happened there.
But I was putting together a list of my favorite off-the-beaten-path spots — like the Faroe Islands, Shetland, and Macedonia — and realized that it's been a year and a half since I've been to anywhere remotely off the beaten path (excluding Brunei, where I had a great time but I don't consider to be an inspiring travel destination).
This year? I'm going to go beyond, whether it means visiting seldom-visited-and-blogged-about destinations or visiting less-popular parts of popular destinations.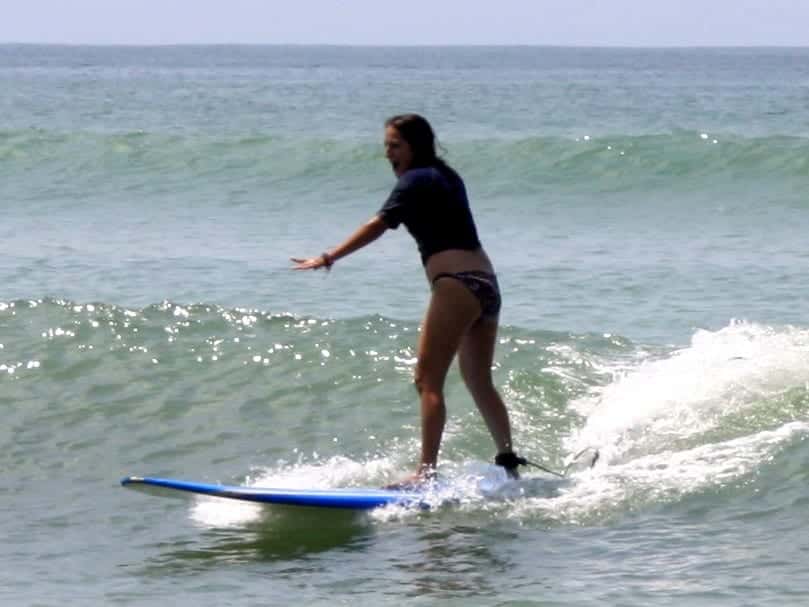 Travel Resolution #2: Recapture My Adventurous Spirit
I used to be game for anything and possibly a little too adventurous (jumping into a boxing ring in Thailand is still the worst thing I ever did), but things have really mellowed out in recent years. You guys are aware of that; you have commented on it from time to time. This is not who I want to be. But I know the reasons behind my mellowing, and this year they will not be factors.
I want to zip-line and volcano board and whitewater raft. I want to hike and push myself. I want to camp and hitchhike. I want to travel to weird places. I want to say yes to crazy things again. And I fully intend on doing so this year.
With that, here are my tentative plans for 2015: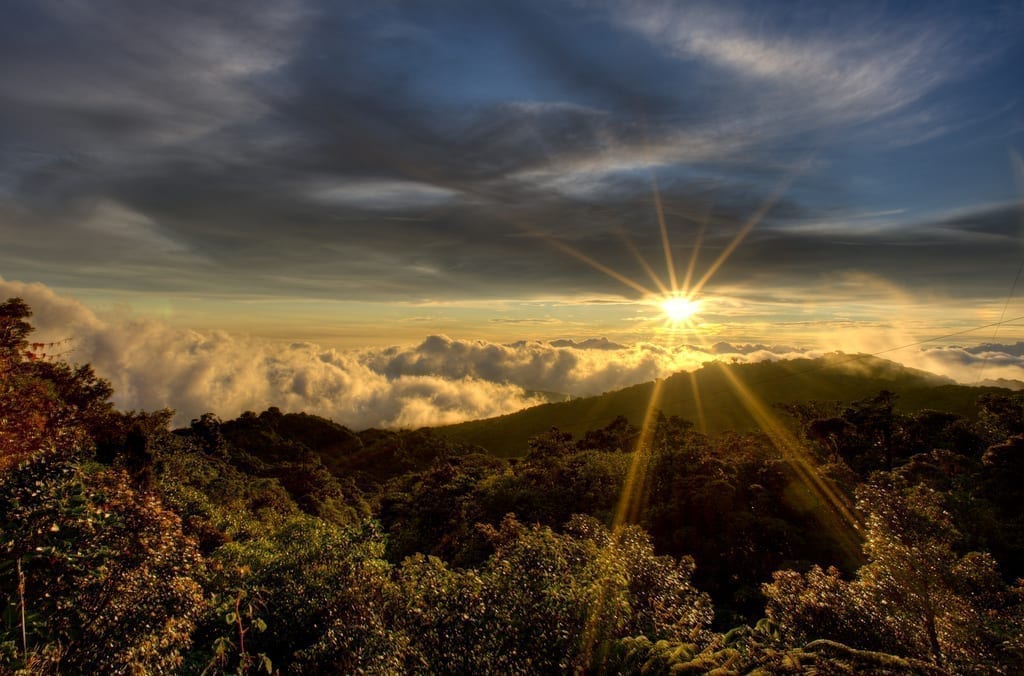 Costa Rica
I fly into Costa Rica at the end of January and don't plan on spending a ton of time there — maybe 10 days? — before heading to my next destination.
At this time, I think I'm going to visit Arenal for hot springs, Monteverde for the cloud forest, and Sámara for some beach time.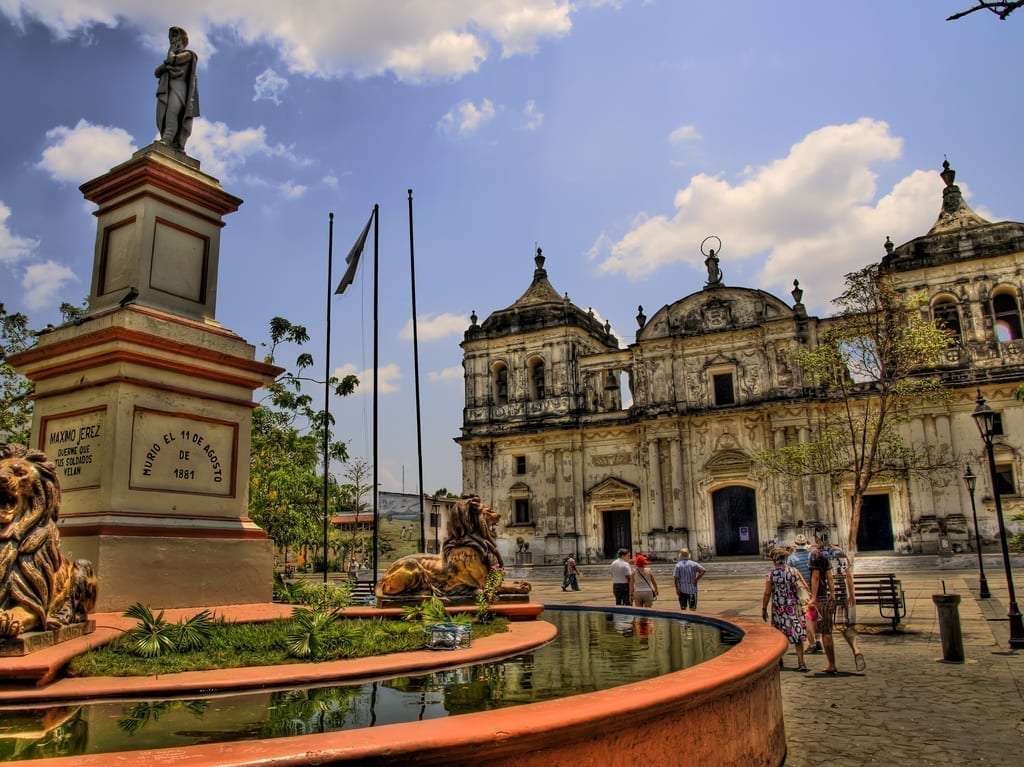 Nicaragua
Nicaragua is the country I've wanted to visit the most in Central America, and I plan on spending nearly a month there (which seems like a long time, but not nearly enough for me!). I'll be heading south to north: San Juan del Sur, Ometepe, Granada, a getaway to the Corn Islands, and finishing in Leon, before I jump on a long bus ride to my next destination…
El Salvador and Guatemala
Oh my God, I still can't believe I'm running a tour! Leif from The Runaway Guide and I will be taking 10 people through El Salvador and Guatemala for two weeks! Find the details on the tour here.
At this point, we have two spots remaining — if you want to come with us, let us know ASAP!
Women in Travel Summit
I'm really excited for this event at the end of March — not least because it takes place in my hometown of Boston. I'll be giving one of the keynotes.
If you're interested in attending, check it out here!
Image: Bill Marshall Photography
Massachusetts Wedding
I'll be coming home for my third tour of bridesmaid duty — my friend Lisa's wedding! (She's on the left.) This will be in our hometown at the end of May. We maids will be rocking purple once again — this time, short dresses in concord grape.
Burning Man
Burning Man? Me?! You bet. A bunch of my blogger buds and I are doing it this year!
I've always been intrigued by this weeklong artistic experience in the middle of the Nevada desert, but I've been far too intimidated to attempt it on my own. It requires a lot of work — creating art, putting together a self-sufficient camp, contributing to the experience. But having a group of friends in the same boat makes me feel like this is finally the time.
Realistic Possibilities for 2015
While nothing has been QUITE set in stone yet, it looks like I'll be returning to Guatemala after a short visit home during the spring. I hope to visit Semuc Champey and Tikal.
After Guatemala, there are a few other places I'd like to hit up in Central America:
Belize
Send myself on a trip to Belize? Why, of course. Expensive and English-speaking, Belize may be the odd one out in Central America, but I'd love to check out both the beaches and the jungle.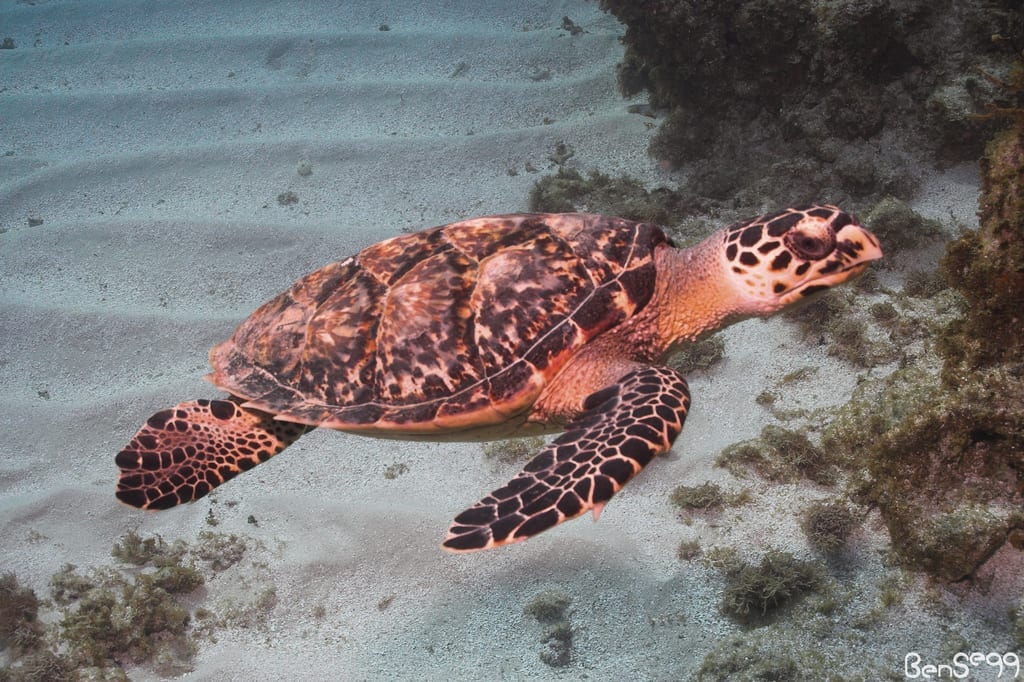 Honduras
I've never had a strong desire to go to Honduras, but I think it's time that I finally get my PADI diving certification, and Utila is the best place in the western hemisphere to do so. Several of my friends have done it here and loved it, saying that it's easy to get stuck in Utila for weeks or months.
After Central America, I have absolutely no idea what's next. Here are some of the possibilities:
Japan
I absolutely loved Japan when I visited in August 2013 and have been dying to go back ever since. This time, I'd like to see more of the country — get a rail pass and just zoom all over the place, from Kyushu to Hokkaido. I'd also like to get out to more rural areas and see more World Heritage Sites (I've only been to Kyoto so far!).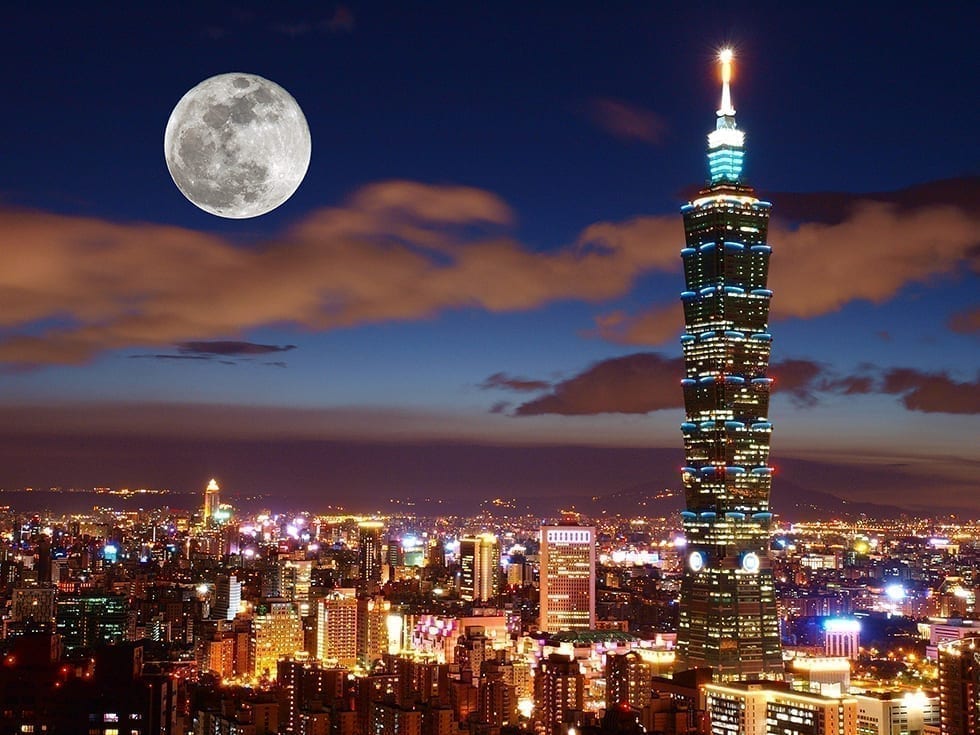 Taiwan
If I go to Japan, I'll have to stop in Taiwan! It's often just as cheap to fly to Japan via Taiwan as it is by other routes. Taiwan is one of those destinations like Iceland, Jordan, and New Zealand that everyone just seems to love. I'd love to drop into Taipei and visit my friends Tom and Matt.
Balkans
The Balkans are my favorite region in the world. I've spent part of the summer in the Balkans for the last three years (Croatia, Bosnia, and Montenegro in 2012; Macedonia and Kosovo in 2013; Croatia and Slovenia in 2014) and declared last year that I must return every summer.
This year, the destination I'd most like to visit is Albania, which could not be more up-and-coming. (Yes, that image above is from Albania. You see why I want to visit?)
Latvia-Scotland-Sicily
Odd combination of destinations, am I right? Well, my mom is a genealogist and she and I have talked about doing a trip to visit the places where our relatives come from. It would be great on a curiosity level as well as the opportunity to do on-the-ground research.
Places include Riga, Latvia; the Isle of Skye, Scotland; and a village outside Messina, Sicily.

Thailand
There's a TBEX conference taking place in Bangkok in October — a nice opportunity to return to one of my favorite countries.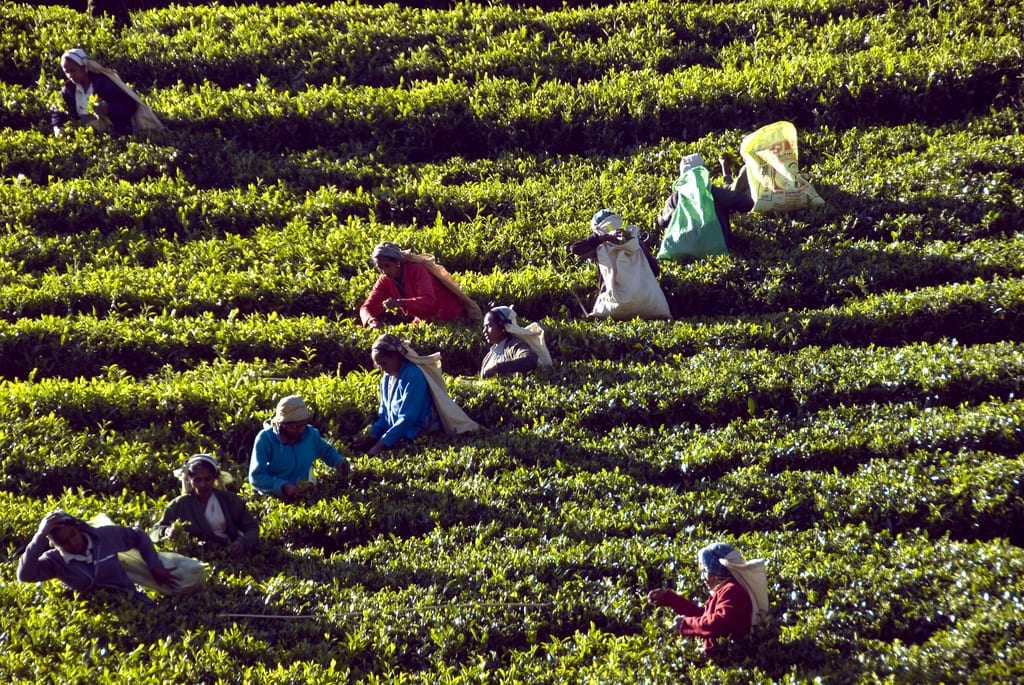 Sri Lanka
I may have an opportunity to return to Sri Lanka next fall. If I do, I definitely plan on spending time in places I missed the first time around, like the Central Highlands.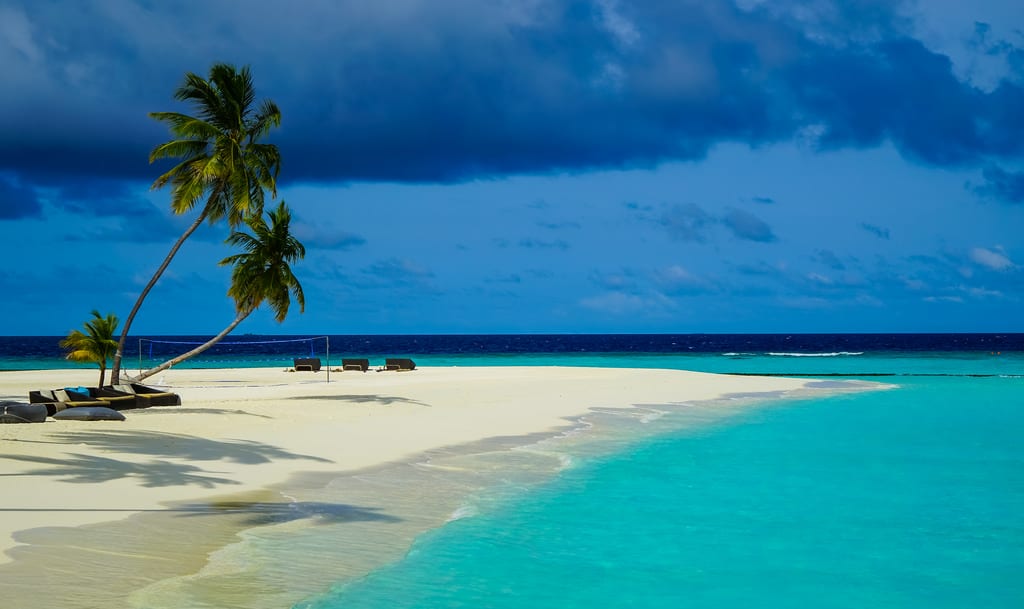 Maldives
I was supposed to go last year; it fell apart at the last minute. But that's okay — if I get on things earlier this time around, I'll be able to make the Maldives happen.
Hawaii
My blogger friends and I have been throwing around the idea of renting a house in Hawaii and having a retreat for a week or two to relax, work, and collaborate. Well, that sounds just fabulous! I hope we do it in Kauai; that's the island I want to visit the most!
Less Realistic Possibilities for 2015
These places are long shots at best. Getting to these places will require a great deal more work and preparation, but they can absolutely happen if I make the effort.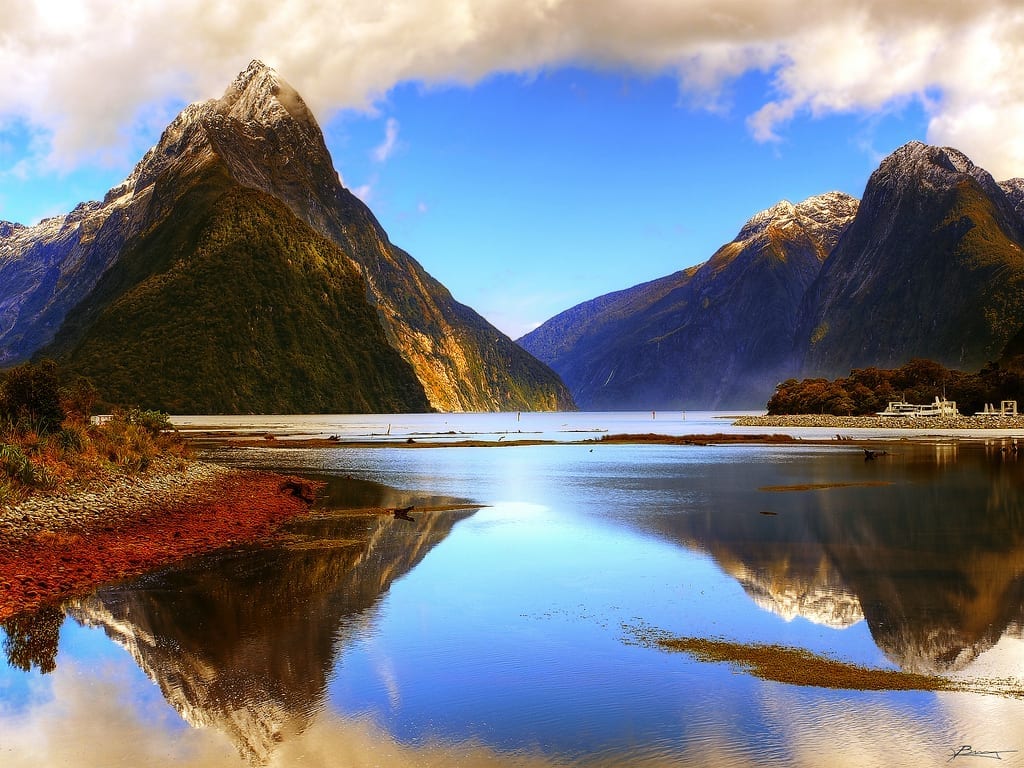 New Zealand
The country that I want to visit the most! I'd go in a heartbeat, but I want to stay for at least two months and most of the optimal times for me to visit are already filled. I don't want to go when it's too cold or the highest of high season, but those seem to be the only free times I have. Perhaps it's a 2016 trip.
Trans-Siberian Railway
Beijing to Moscow via Mongolia. Or the reverse. An enormous adventure, a lengthy adventure (I'd want to add on stops in Yekaterinburg and Irkutsk as well as 10+ days of exploration in Mongolia), and one ideally done during the summer, when I have the most free time this year, but it's certainly no small undertaking.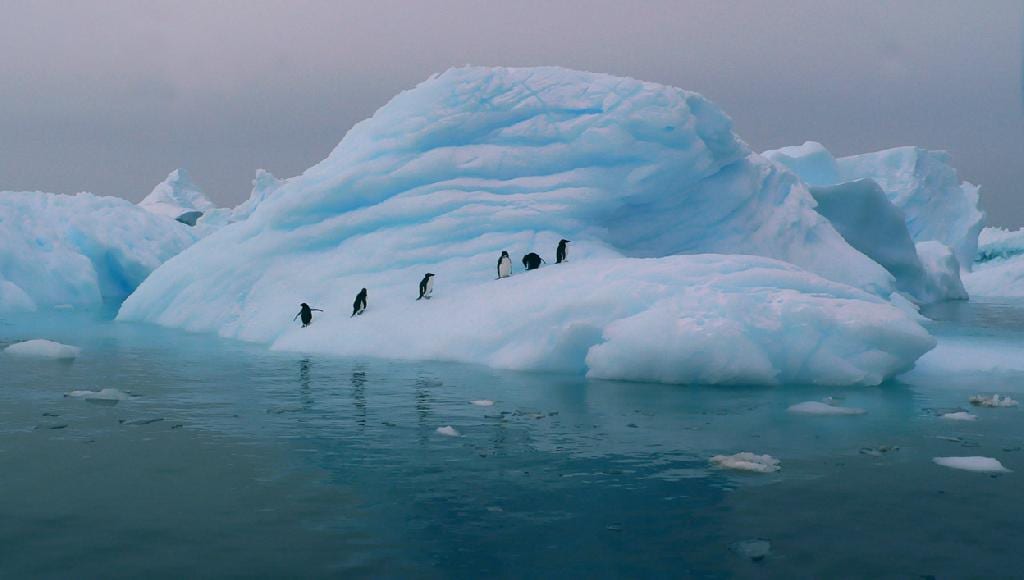 Antarctica
The final frontier. It would have to be in December if at all during 2015; this could be a possibility for early 2016 as well. All I know is that if I go to Antarctica, I must camp in Antarctica. I'm from a camping family and took my first steps in a tent; I can't miss out on camping there! Only a few companies offer that as an option.
Keep in mind that any of this could change.
If there's anything I know for sure, it's that everything here could be thrown out the window. We'll see what happens!
And one more goal for the year.
I've been feeling a bit bored with myself lately. I know it sounds crazy with all the traveling I do, but believe me, what you see here is only a tiny sliver of my life. I've gotten into a lot of habits and I'm ready to shake things up.
So, to start, I bought a red bikini. Because it's fun and I never wear red, especially fiery orange-red. If you've read Little Children, you know that a red bikini can be transformative! Consider it a small but significant step in doing things a bit differently this year.
Where are you planning to travel in 2015?
Images: Dennis Tang, Javier Losa, Gwen Schroeder, Samantha Beddoes, Scubaben, きうこ, Ether Huang, Artur Malinowski, gnuckx, muha…, Malcolm Browne, Mac Qin, Alex Schwab, paul bica, Boccaccio1, Vassil Tzvetanov
Get email updates from Kate
Never miss a post. Unsubscribe anytime!