Adventurous Kate contains affiliate links. If you make a purchase through these links, I will earn a commission at no extra cost to you. Thanks!
It's been three and a half weeks since I returned to my home in Chester, England, after my month in Spain and Portugal. 
And those three and a half weeks have been far from relaxing — Dave and I just finished moving into a new house with our friend Collette.  A word to the wise: if there's a gap in between your leases, pay more to stay longer.  Moving twice is not fun.
The house is just a block away from our old place in Chester, but it's SO much nicer – it's filled with beautiful decor and looks like a French country home, complete with a working fireplace, hardwood floors, a washer/dryer, and a dishwasher.
A DISHWASHER!!  I've never had a dishwasher in my adult life!
But I digress.  While this is a lovely place to spend my time, I have some exciting travel plans for this spring and summer.
April through July is going to be one of my busiest stretches ever as a travel blogger.  Am I overdoing it?  Indeed I am!  We'll see how long it takes for me to burn out.
Here are the destinations of my upcoming travels:
Umbria, Italy
My travels begin this Thursday – I'm heading to Assisi in the region of Umbria, Italy, for the Travel Bloggers Unite conference!  TBU Innsbruck was such a blast, and I'm looking forward to seeing my travel blogger friends, meeting new ones, networking like crazy, and learning more about our ever-growing industry.
This will actually be my third time in Assisi, but my first time exploring Umbria in depth.  After the conference, I'll be going on a food- and wine-centric blog trip through the Umbrian countryside.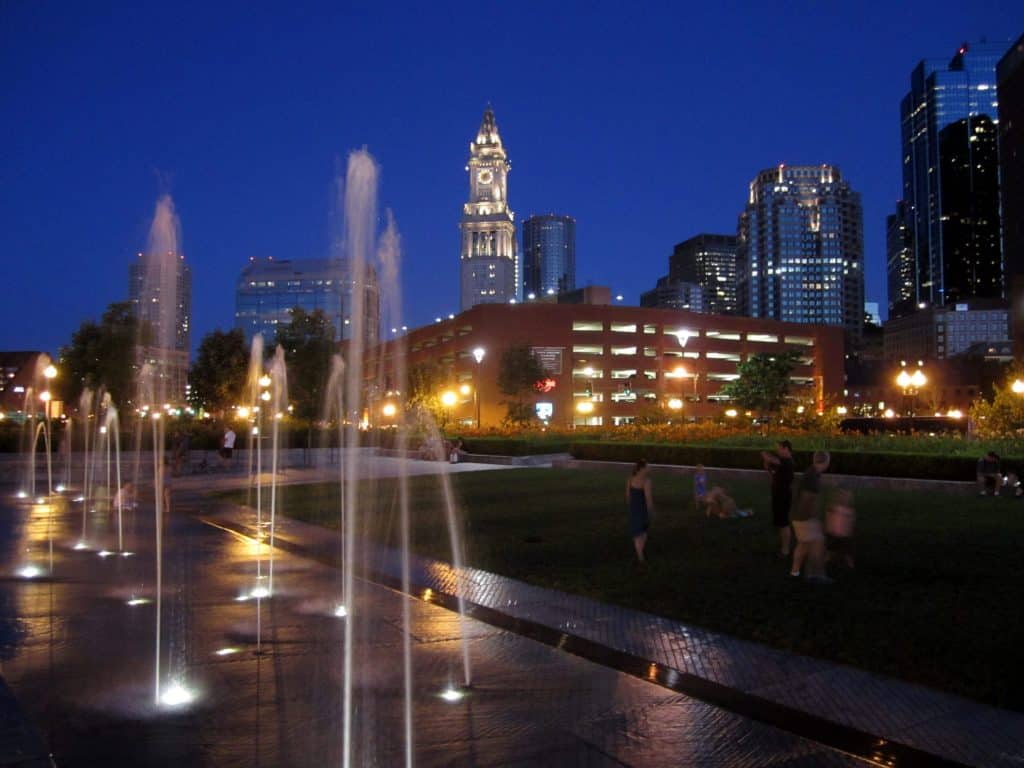 New York, Philadelphia, and Boston
Back to America for the first time since January!  I'll fly from Rome to New York City and will be spending a few days with my sister at her new uptown apartment.
Next up, I'll grab the Megabus to Philadelphia.  I've never been a fan of this city, but I'm here for a big occasion: my college roommate Kelly Anne's wedding!  I'm thrilled to see my dear friend tie the knot, as well as have fun with my Fairfield friends (particularly the one with a baby in her belly!).
The morning after, I'll be taking the train up to Boston, where I will be spending a bit over two weeks with my family, and hopefully celebrating Cinco de Mayo in style with my best friend, Beth.  (I'm still convinced that there's no good Mexican food outside North America, so I gorge when I'm home.)
I'll also be driving up to tax-free New Hampshire (LIVE FREE OR DIE, BABY!) and swapping the super-slow Acer netbook I bought in Bali for a sleek MacBook Air.  For me, this is a necessity — I can't do a lot of the work that I want to do because my current computer isn't equipped to do much more than surf the web.
Iceland
I'm pleased to announce that I have partnered with Visit Iceland to explore this dramatic country — and show that Iceland is a fantastic destination for solo female travelers.
This will probably be the most adventurous five-day stretch I've ever had.  On the schedule: hiking a glacier and ice climbing; horseback riding; crawling through lava caves; and snorkeling Silfra, the rift between the European and American continental plates.
There's also the Blue Lagoon, Reykjavik's city sights, eating strange foods (puffin!), and I still have one day without any plans – so I'm looking for one more cool activity!  A scenic tour, perhaps?
England
Chester is still my base, and now that we've moved into a beautiful new house, it makes me want to curl up on the plush white couch, light a fire in the fireplace, and drink cups of tea for eternity – but during the next few months, I'll only be in and out of Chester for a few days at a time.
Cross your fingers for successful UK border crossings.
Croatia, Bosnia, and Montenegro
After dreaming about this region for years, I'm finally making it to the Balkans – and I'm bringing Dave with me!  We'll be traveling together for three weeks, and this is actually our first lengthy getaway since we met in Vietnam over a year ago.
Our first week will begin in Pula in Croatia's Istria region.  Istria is very similar to Italy and home to beautiful beaches and hill towns.  We plan to explore this area by motorbike, just as we did in Vietnam!  Next, we head to the gorgeous Plitivice Lakes, and then we finish the week with a night in Split.
Our second week comes courtesy of my partnership with Busabout – we will be cruising from Split to Dubrovnik!  The cruise takes in several islands along the Dalmatian Coast, including Korcula, Mljet, and Hvar (where I will be on nonstop Blue Ivy watch – Beyonce and Jay-Z go there every year!).
I'm very happy to be working with Busabout again – I'm a huge fan of their trips and their company.  Sailing through the crystal-clear Adriatic with my handsome boyfriend and a ton of new friends, stopping off to jump into the water or hike through fields of lavender or party in a cave club — that sounds like my version of pure heaven.
As soon as we dock in Dubrovnik, Dave and I are heading straight to Sarajevo.  After a few days, we'll be visiting Mostar, Bosnia, and then Kotor, Montenegro.  Hopefully there will be a whitewater rafting trip in there somewhere, possibly in Montenegro's Tara Canyon.  We fly back to Manchester from Dubrovnik.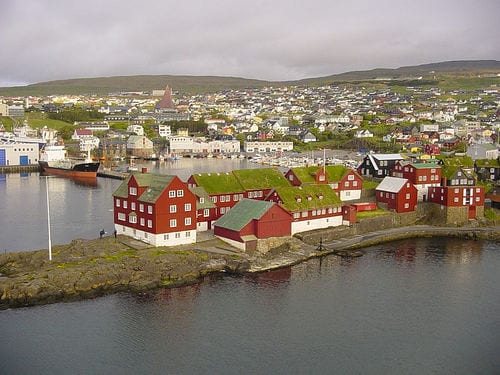 Faroe Islands
If you're a fan of my site on Facebook, you've already heard – I'm heading to the Faroe Islands this June!  Thanks to Faroe Islands Tourism, I will be visiting perhaps my most offbeat destination yet.
Ever since visiting Shetland this winter, I've wanted to head further north and visit these isolated islands – they lie in the North Sea between Iceland, Norway, and Scotland, and are technically part of Denmark.
Due to their isolation, the Faroese have maintained a unique culture that very few outsiders get to see.  I'm also looking forward to photographing the island – they seem to have the raw, cold, rugged beauty that I loved so much in Shetland, only sprinkled with technicolor houses!
Visiting isolated, rarely visited places makes me happy — and I can't wait to see what these islands have in store for me.
Augsburg, Germany
If you've traveled with me at any given time, I've told you at least one story involving my fellow partier in crime, Josh.    Well, Josh is marrying a German this July and moving from Boston to Bavaria!
Augsburg is a canal-filled university city a short distance from Munich.  It's also the beginning of Germany's Romantic Road, a string of perfect storybook villages.  I can't wait to help Josh celebrate his wedding in such a beautiful setting.
Stockholm, Sweden
A few months ago, I found out that I won a trip to Sweden from Visit Sweden at the World Travel Market conference this fall!  Dave and I will be taking this trip during the UK's bank holiday weekend at the end of August.  We get three nights in Stockholm, which I hope will be enough time to explore this beautiful city.  And sample some smorgasbords.
Since the flights depart from London, we might build in a mini London getaway as well.  Both of us have a ton of friends there and it would be nice to get everyone together!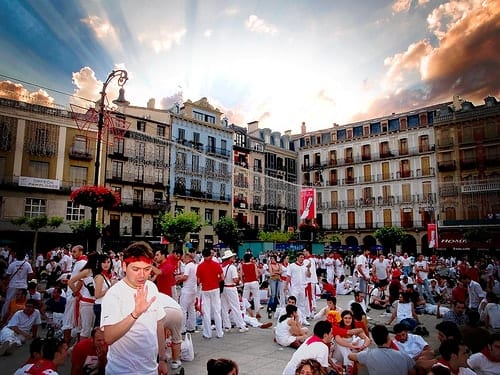 The Maybes
There are two possibilities that may or may not happen: San Fermines in Pamplona, Spain, and the Fringe Festival in Edinburgh, Scotland.
The Sun Also Rises is my favorite book of all time, and since it takes place at San Fermines, I've been wanting to experience this festival (the Running of the Bulls!) for a decade now.  Plus, tons of my travel blogger friends will be there this year.
If I leave directly from Munich after Josh's wedding, I'll be in time for the middle of the festival.  And if I went to Pamplona, I'd also like to build in some beach time down the road in San Sebastian.  The Basque Country is a region very high on my list, for the beaches, the cuisine, and yes – the language, which is unrelated to any other living language in the world.
As for the second potential trip, believe it or not, my 28th birthday this August will be the first time I've celebrated my birthday abroad!  To commemorate this special occasion, I may head to Edinburgh for the Fringe Festival, which starts the day after.
But if neither of these trips come to fruition, I'll be fine with that.  I've been pushing myself very hard lately, and it might be a smart idea to back off from the travel and spent more time working.
Whatever happens, I'll be publishing a LOT of great travel content for you here.  And now:
What would you like me to write about this summer?  Tell me what you'd like to read about on the site!
Images from top: Un ragazzo chiamato Bi, Kate McCulley, Stuck in Customs, Kate McCulley, photographerglen, Orvar, pilot_micha, Claudia.Ar, oscarhm
Get email updates from Kate
Never miss a post. Unsubscribe anytime!