Adventurous Kate contains affiliate links. If you make a purchase through these links, I will earn a commission at no extra cost to you. Thanks!
Where to stay in Seattle? From the coolest hotels to the best area to stay in Seattle, I've got you covered! Seattle is one of the coolest up and coming cities in the US. With a diverse community, rich coffee culture, vibrant music history, and booming tech scene, there's plenty to love about this Pacific Northwest gem.
Note from Kate: while I've traveled to Seattle, I'm nowhere near an expert on the city. So Seattle native and expert Richelle Gamlam is here to write about the best places to stay in Seattle, Washington. Richelle knows Seattle backwards and forwards and she knows the best neighborhoods to stay in Seattle for all kinds of travelers.

This post was last updated in December 2019.
I grew up in the Seattle area and watched as it gained popularity over the years. Long gone are the days when people made fun of us for our rain (okay, well, they still do). But now it seems like everyone is dying to move here or at least plan a visit. While I no longer live in Seattle full-time, I do spend at least a few weeks here every year, and I've definitely done my fair share of playing tour guide.
Seattle is home to many vibrant neighborhoods and it can be really difficult to decide which one to pick. Do you stay downtown near all the tourist attractions, or try the cool hipster neighborhood your Seattle friend raves about?
Thankfully, I'm extremely familiar with all the Seattle neighborhoods and the ins and outs of our many steep hills, intricate bus network, and our embarrassingly new light rail system (better late than never, right?).
Wherever you end up staying in Seattle, be sure to take a visit to each neighborhood to sample everything Seattle has to offer. From the gorgeous upscale downtown waterfront, to the gritty, artsy "center of the universe" Fremont, there's so much of Seattle worth exploring.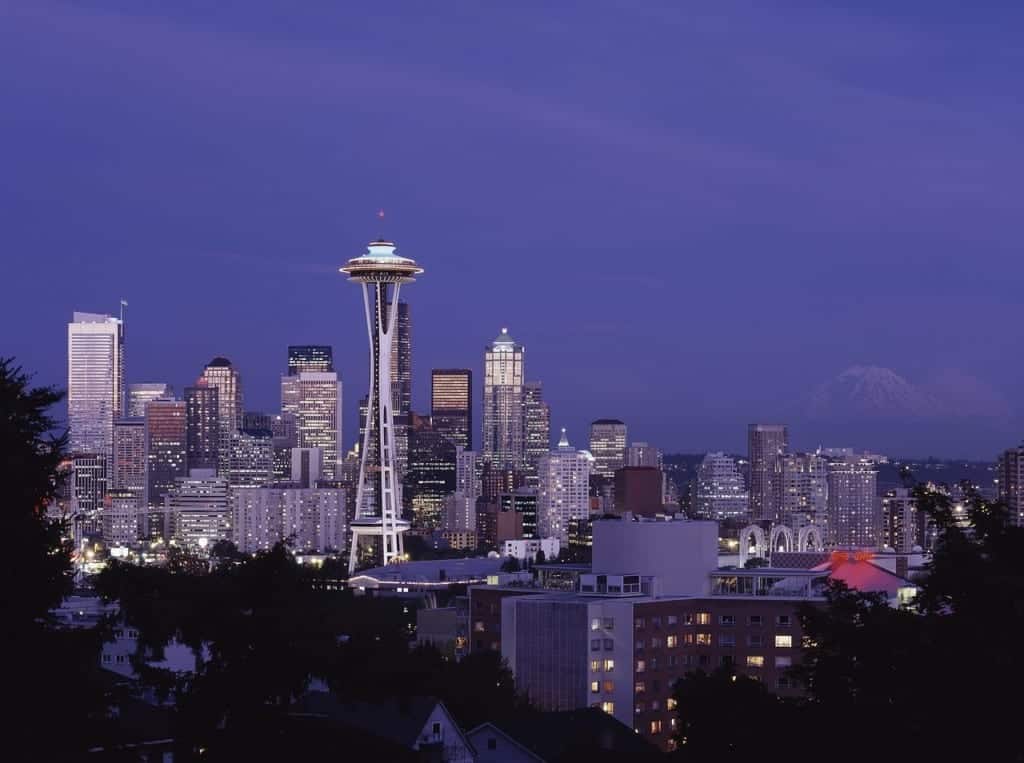 Where to Stay in Seattle
Seattle is chock full of interesting neighborhoods for every kind of traveler. Whether you're here to attend a Mariners or Seahawks game, explore the live music and LGBT nightlife scene, or visit the local colleges with your kids, you can find the right neighborhood for you. Here are some suggestions: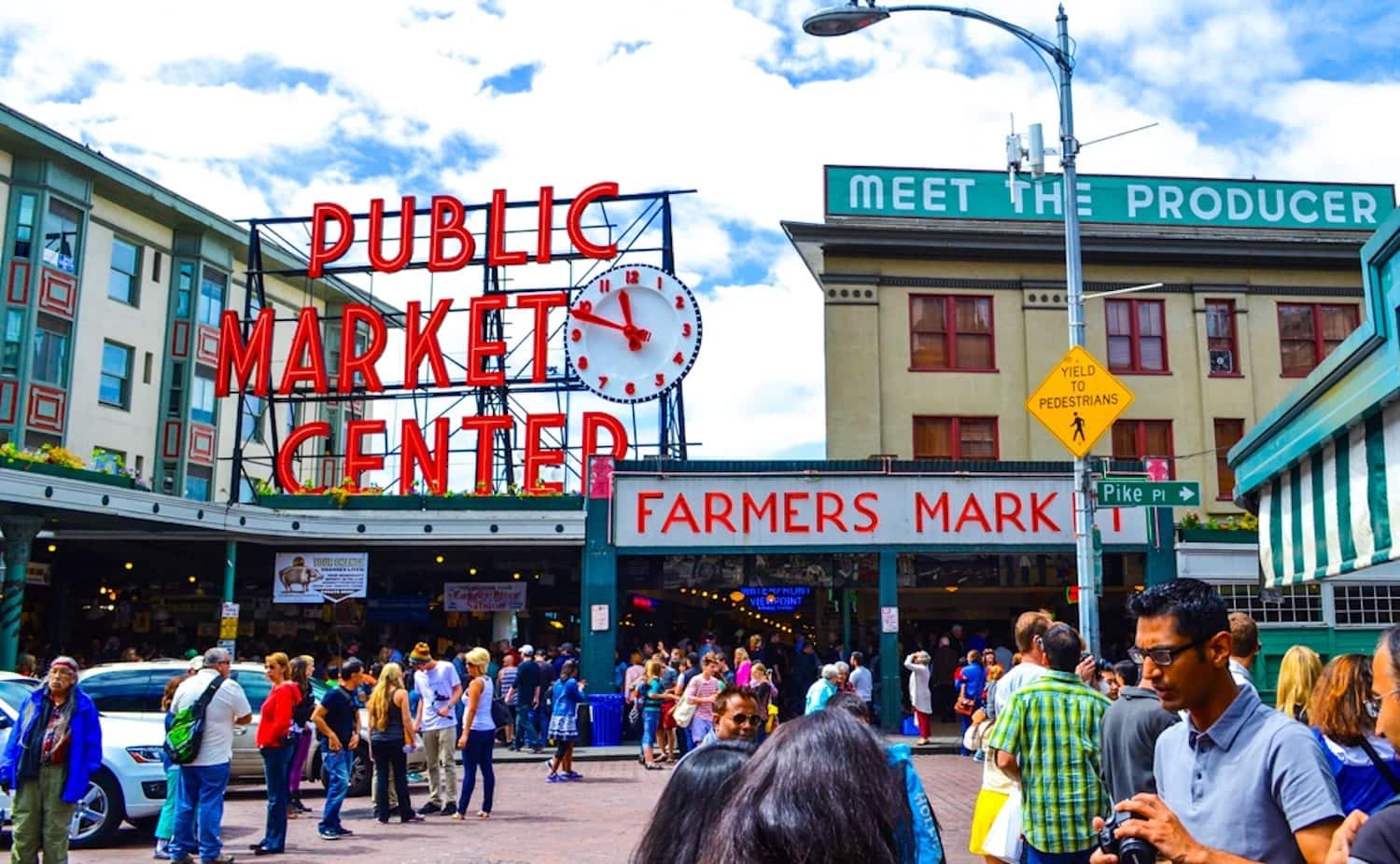 If you're a first time visitor to Seattle, the best place to stay in Seattle is Downtown Seattle and the Waterfront. Downtown Seattle really is the heart of Seattle and it's extremely easy to get to any of Seattle's attractions from here.
Not only are you walking distance to Seattle's famous Pike Place Market and the original Starbucks, you also have easy access to the light rail, as well as major bus and ferry lines. From here, you can even take a short monorail ride to Queen Anne to see the Space Needle.
Downtown Seattle is home to the Central Library, Paramount Theater, Seattle Aquarium, Seattle Art Museum, and of course, the Pike Place Market, the oldest continuously running farmers market in the US. This neighborhood is where to stay in Seattle if you want to buy amazing fresh produce, find incredible souvenirs (fresh lavender or smoked salmon, anyone?), the original Starbucks, Seattle's gum wall, the "flying fish" sellers, and some pretty fantastic seafood.
Just up the hill from Seattle's waterfront and Elliot Bay, you'll find fantastic shopping and restaurants. If you're looking to splurge on a nice dinner or a brand new outfit, this is the place to visit. Pacific Place Shopping Center is also a huge hit with both international and local shoppers, and is home to both designer and budget brands.
Hotels in Seattle's Downtown and Waterfront Area are popular for good reason. You'll find families on vacation, business travelers, and in the summer, Alaskan cruise vacationers. If you are planning on visiting Seattle in the summer high season, be sure to book accommodation early because this area is always in demand!
Best Downtown Seattle Hotels
Find deals on all Downtown Seattle hotels here.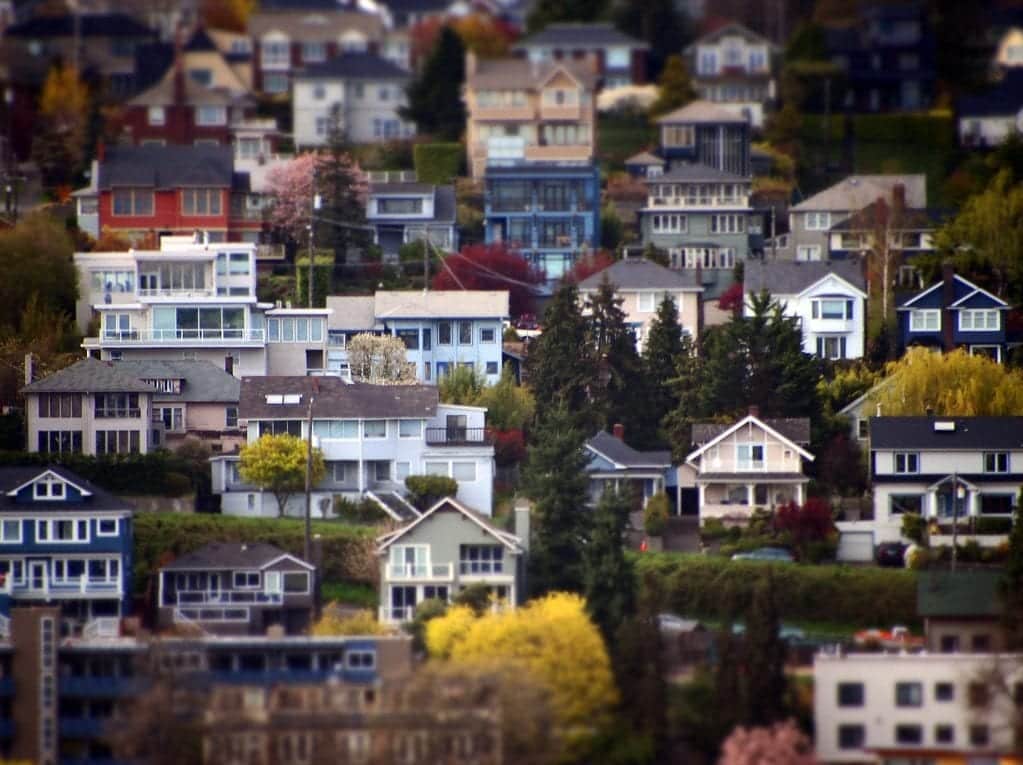 If you are interested in sightseeing and culture, the best area to stay in Seattle is Queen Anne, right near the Space Needle. Here you'll be walking distance to Seattle Center, the Museum of Pop Culture, the Seattle Children's Museum, the Chihuly Glass Gardens, and, of course, the Space Needle.
Queen Anne sits on a very large hill, and is split into two smaller neighborhoods: upper and lower. As a visitor, you'll probably want to stay in lower Queen Anne, which is where most of the major attractions are. From here, you can also easily walk or take the monorail downtown to the Pike Place Market!
In Queen Anne you'll definitely want to spend time at the Chihuly Gardens, which showcase the incredible glass art from Dale Chihuly. Even if you're not into art, this glass sculpture garden is worth a look. You also might be interested in the Museum of Pop Culture, formerly known as the EMP (Experience Music Project) famous for its exhibits on Prince, Nirvana, and Pearl Jam.
Queen Anne is also home to many events, concerts and festivals. This is where to stay in Seattle if you want to be walking distance from the Bumbershoot Music Festival, the Bite of Seattle, or the Seattle Cherry Blossom Festival.
Finally, you can't go to Queen Anne without a visit to Kerry Park, the ultimate Instagram spot with a perfect view of downtown Seattle. Sure, you can pay $35 to go to the top of the Space Needle, or you could drive up the hill to Kerry Park for an incredible view of Downtown Seattle and get a photo of Seattle with the Space Needle actually in it.
(Note from Kate: I agree with Richelle — go to Kerry Park to get a good photo with the Space Needle in it! This is the same reason why I encourage people not to only go up the Eiffel Tower or the Empire State Building. You need to have the iconic building in your photos.)
Best Queen Anne Hotels
Find deals on all Queen Anne hotels here.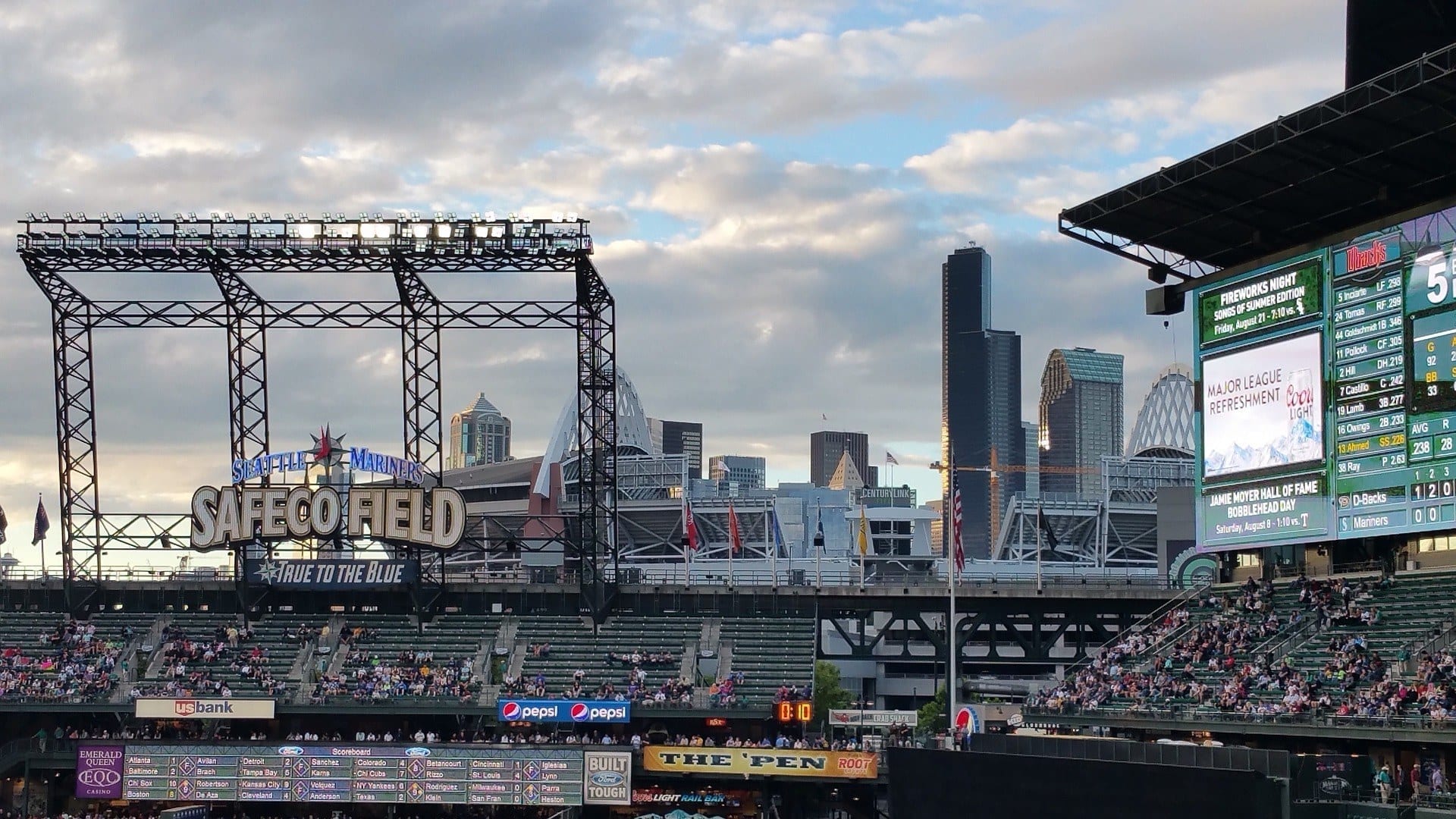 Whether you want to party the night away in one of Seattle's coolest bars or cheer for one of Seattle's sports teams, Pioneer Square is a great choice. This is one of the best neighborhoods to stay in Seattle for history, nightlife, and sports. Originally the old downtown center of Seattle, Pioneer Square is lined with historic red brick buildings and cobblestone streets, and is home to the Seattle Underground Tour. Yes, due to extreme flooding, current day Seattle is actually built on top of itself, and you can actually explore the entire old city underground!
Pioneer Square is also the birthplace of Seattle's grunge movement, where Seattle's oldest bar, Central Saloon, used to host Nirvana and Pearl Jam. Pioneer Square keeps that magic alive today, and is the center of Seattle's incredible nightlife. Here you'll find everything from breweries and pubs to fancy cocktail bars and clubs that keep the music going all night.
Finally, Pioneer Square is the place you want to be if you're a major football or baseball fan. Watch the Seattle Seahawks play football at CenturyLink Field, or catch a Mariners baseball game at Safeco Field. Seattleites are crazy for their sports teams, and the entire city gets decked out in navy and green during football season!
Just don't talk about the Seattle Sonics, who moved to Oklahoma City in 2008. We're still upset about that.
Best Pioneer Square Hotels
Find deals on all Pioneer Square hotels here.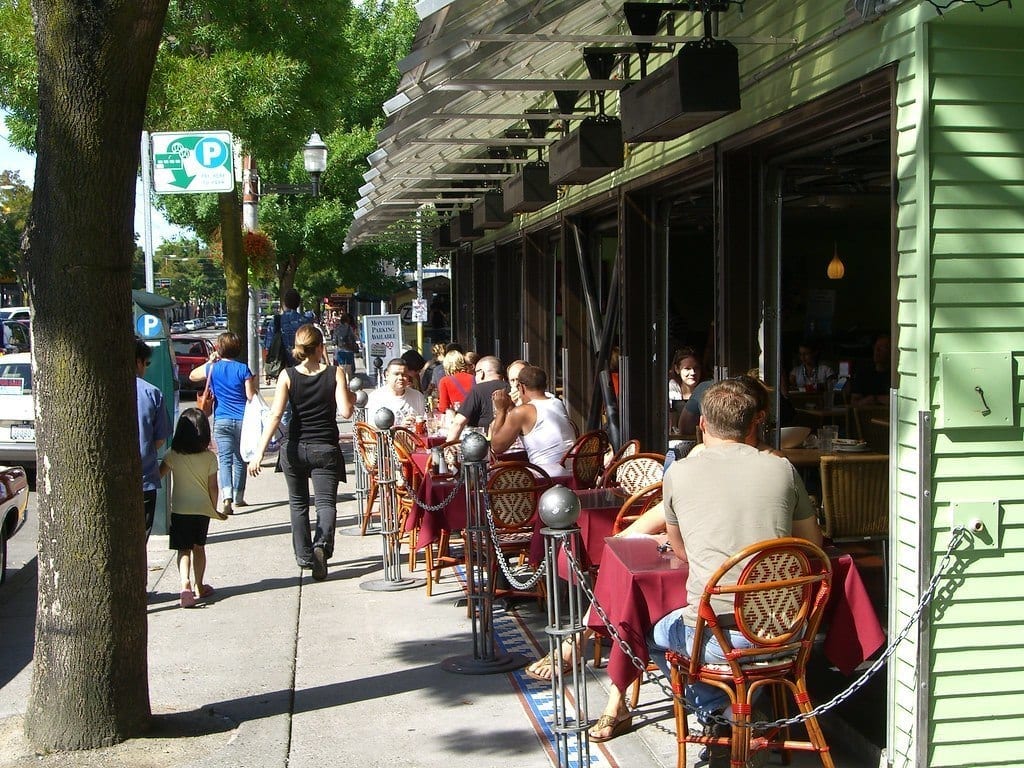 Youthful, vibrant Capitol Hill is the best neighborhood in Seattle for live music and is known for being especially LGBTQ-friendly.With hip cafés, independent shops, local boutiques, and the next up and coming live music, Capitol Hill is by far the coolest neighborhood in Seattle.
Considered the heart of Seattle's LGBTQ community, Capitol Hill is one of the most diverse neighborhoods in Seattle. There's a very large young and urban population here, with plenty of fantastic nightlife options. Once frequented by musicians like Kurt Cobain, Capitol Hill is where to stay in Seattle if you want to catch live music. Here you'll find everything: grunge, pop, trance, alternative, and more!
Capitol Hill is also the best place to be if you want to be surrounded by independent, locally owned businesses. Every block has a local café (did I mention Seattle is obsessed with coffee?). You'll find local designers, jewelry, bookstores, restaurants, and microbreweries.
On Capitol Hill you'll also find the Jimi Hendrix statue, as well as a Starbucks Reserve Roastery, where you can taste various craft coffees or enjoy a nice cocktail!
Just note that parking on Capitol Hill is notoriously awful, so be sure to take advantage of Uber or the light rail if you decide to stay here. This is not the place you want to take your car!
Best Capitol Hill Hotels
Find deals on all Capitol Hill hotels here.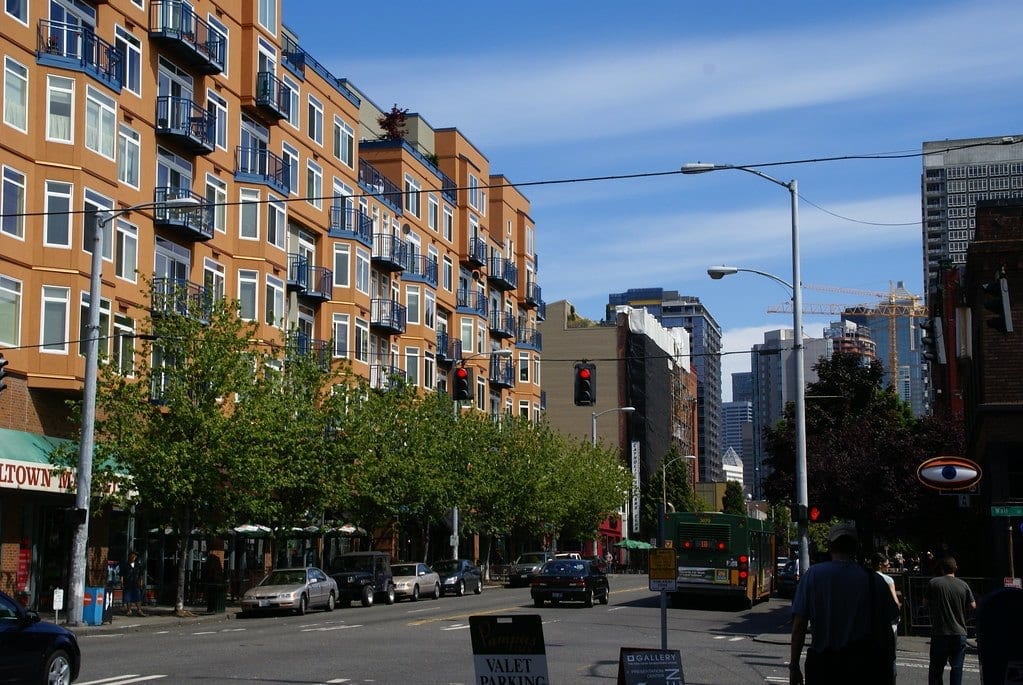 If you're looking for a great value for money neighborhood, hip Belltown is the place for you. This neighborhood is the best cheap place to stay in Seattle. Sandwiched between Downtown and Queen Anne, Belltown is packed with trendy restaurants, boutiques, and bars. Belltown is known for glamorous nightlife and being incredibly walkable.
You'd think that such a trendy area would be extremely expensive, however, Belltown is actually a great place to stay if you're on a budget due to the wide selection of backpacker hostels and affordable boutique hotels. Belltown is also famous for its fun young crowd, which means it's packed with affordable bars and clubs, too.
During the day head to Olympic Sculpture Park for fantastic views of the Olympic Mountains and Puget Sound. If you're in South Belltown, you're also within easy walking distance of Pike Place Market and the Waterfront! Between the central location and slightly lower prices, it's no surprise why Belltown is our pick for one of the best neighborhoods to stay in Seattle.
While in Belltown you'll also want to check out 1st Ave., the main strip full of shops and restaurants, as well as Cinema, a vintage movie theater that serves wine and beer!
Best Belltown Hotels
Find deals on all Belltown hotels here.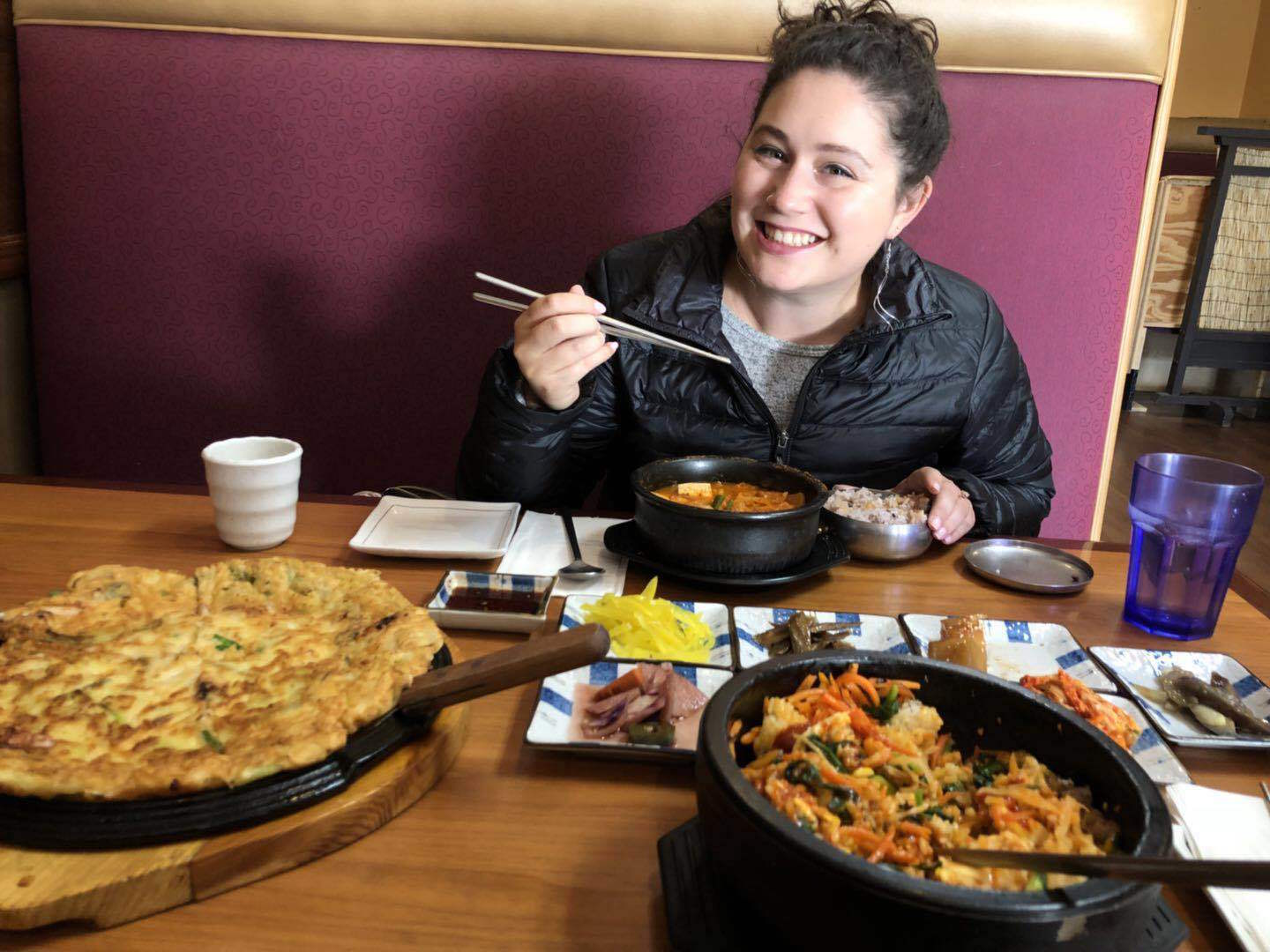 If you want fantastic Asian cuisine while also staying somewhere super central, you'll love Seattle's International District. Also known as Chinatown, the International District is where to stay in Seattle if you're looking for incredible food and a multicultural vibe.
Sample handmade dumpling soup at Mike's Noodle House, or sip a bubble tea on your way to a karaoke bar. While here, you'll definitely want to visit Uwajimaya, a giant building full of sushi spots, Japanese snack stores, imported goods, and a giant food court. Inside Uwajimaya you'll find Kinokuniya, the cutest Japanese bookstore filled with manga, anime, school and office supplies, and other random Japanese amazingness.
Whether you're looking for pho, dim sum, sushi, noodles, or sake, Seattle's International District is sure to impress any foodie. Here you're also walking distance to Capitol Hill as well as a light rail stop to visit downtown and Queen Anne.
Best International District Hotels
Find deals on all Chinatown/International District hotels here.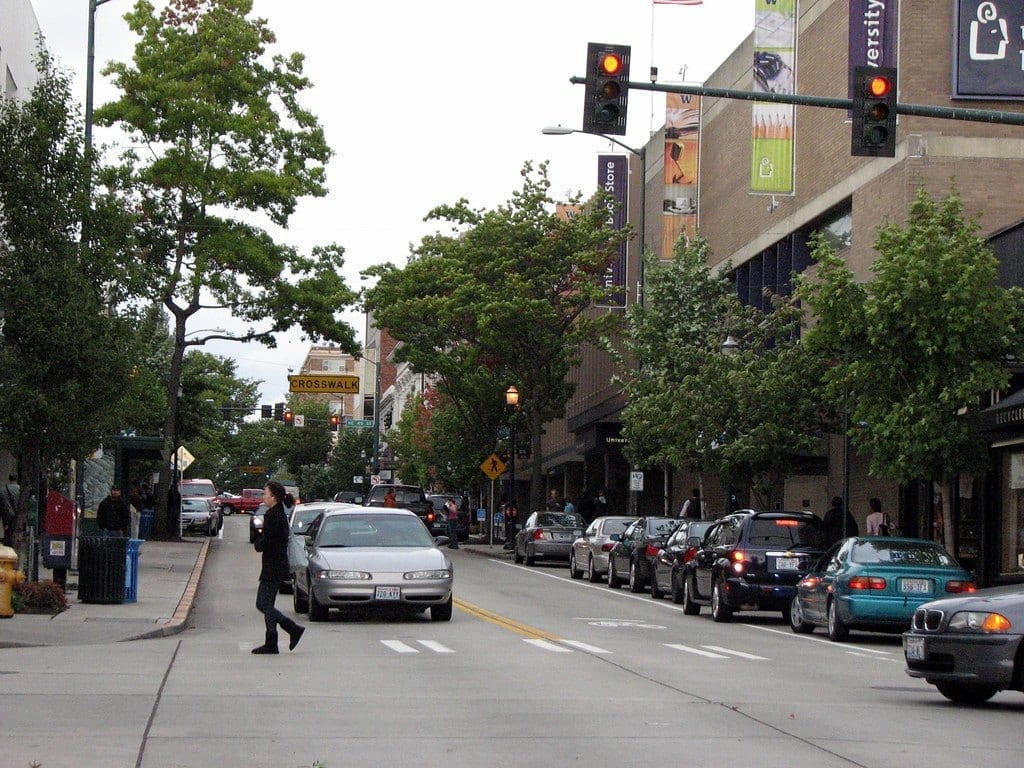 Seattle's U District is by far the best area to stay in Seattle for students and early twenty-somethings. Whether you're visiting a friend at the University of Washington, or you're just looking to get out of downtown Seattle, the U District (also known as University District) is the place to be for young adults.
Located in North Seattle at the end of the light rail, the U District is like a mini city all its own, filled with shops, restaurants, bars, and cafes. Since these businesses cater to students, prices are lower, making this one of the best neighborhoods to stay in Seattle if you're on a budget.
While here, you'll definitely want to check out "The Ave," otherwise known as University Way NE, where all the UW students spend their spare time. This street is so cool it even has its own song.
If you're looking for some nice shopping, you may also want to head to the University Village shopping center, which is a beautiful outdoor mall. You'll also want to have a wander around the University of Washington Campus to enjoy the stunning architecture and red brick square. If you come in May, definitely don't miss the U District Street Fair with live bands, food stalls, crafts and more.
Best U District Hotels
Find deals on all U District hotels here.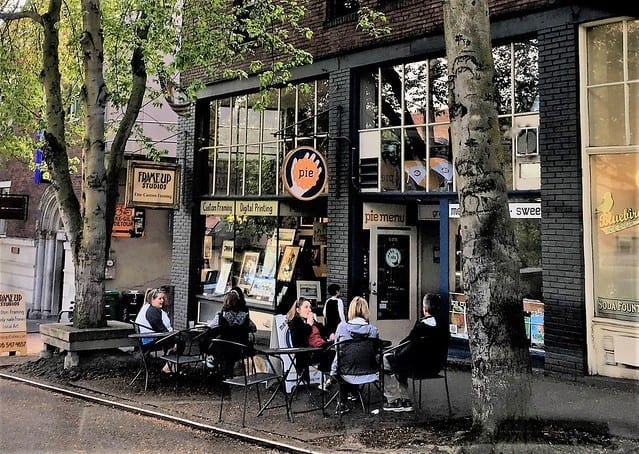 If you want to stay somewhere off the beaten path with a relaxed alternative hippie vibe, you'll love Fremont. Famous for the Fremont Troll and the annual naked bicycle race (which you will remember if you're a fan of Grey's Anatomy), Fremont is known for its radical creativity.
Stop by Gas Works Park, where Kat and Patrick played paintball in 10 Things I Hate About You. Take a photo with the Fremont Troll who lives under Aurora Avenue Bridge (not the Fremont Bridge, because that would be too easy), or take a visit to Fremont's Sunday street market.
While Fremont isn't the most centrally located, it's the best area to stay in Seattle for diving into the city's bohemian side. Fremont also doesn't have many major hotels, which is perfect for those who want to really immerse themselves into local Seattle culture. Just be sure to rent or bring a car, otherwise you'll be relying heavily on Uber and the bus to get you where you need to go.
Best Fremont Hotels
Find deals on all Fremont hotels here.
Best Luxury Hotel in Seattle: The Edgewater
Directly on the Seattle Waterfront, the Edgewater is the complete luxury Seattle experience. Decorated like a luxury mountain lodge, the Edgewater has hosted huge celebrities like the Beatles. There's even a photo of the Beatles dangling a fishing rod off their balcony!
Built right on the pier for the World's Fair, not only are you in arguably the best location for sightseeing, you'll also have a cozy room with your own river rock fireplace when you get home. This is where to stay in Seattle for a romantic getaway, especially if you grab a waterfront room for a perfect view of the breathtaking sunset over Elliot Bay and Olympic Mountains. If you're lucky you'll even see seals swim by!
Check for the lowest rates at The Edgewater here.
Best Boutique Hotel in Seattle: Hotel Max
Located downtown just 10 minutes from Pike Place Market, one of the best areas to stay in Seattle, Hotel Max is a fun modern hotel with an artsy edgy vibe. They have an extensive pop art collection and even have hand-assembled Shinola bicycles for getting around the city.
Hotel Max even has a complimentary craft beer hour, as well as locally brewed coffee and original art in each of the rooms. The hallway of each floor is dedicated to a different Seattle photographer, and the hotel also hosts original works of art from Warhol and Kiki Smith.
The best part? Hotel Max is dog-friendly.
Find the lowest rates at Hotel Max here.
One of Seattle's funkiest hotels, The Maxwell by Staypineapple is located in Queen Anne right near the Space Needle and the monorail. Maxwell, just like most of Pineapple Hospitality hotels, features bright colors and fun touches like stuffed animals on the beds. They even have an indoor pool complete with inflatable flamingos!
The Maxwell also offers complimentary bicycles, and in the afternoon you can grab free coffee and pineapple cupcakes at the espresso bar! The Maxwell is kid-friendly, dog-friendly, and has free on-site parking. What more could you want?
Find the lowest rates at The Maxwell Hotel by Staypineapple here.
Why would you name your hostel HotelHotel? Who knows! But this hostel is definitely the best in Seattle. Located in artsy hipster Fremont, this hostel is a great place to relax and meet new people.
HotelHotel has free breakfast, a fantastic shared kitchen, and is surrounded by plenty of restaurants and bars. Enjoy the industrial decor in one of their hostel dorms or private rooms! Clean, comfortable, and filled with friendly staff, HotelHotel is the best place to stay in Seattle on a budget.
Find the lowest rates at HotelHotel Hostel here.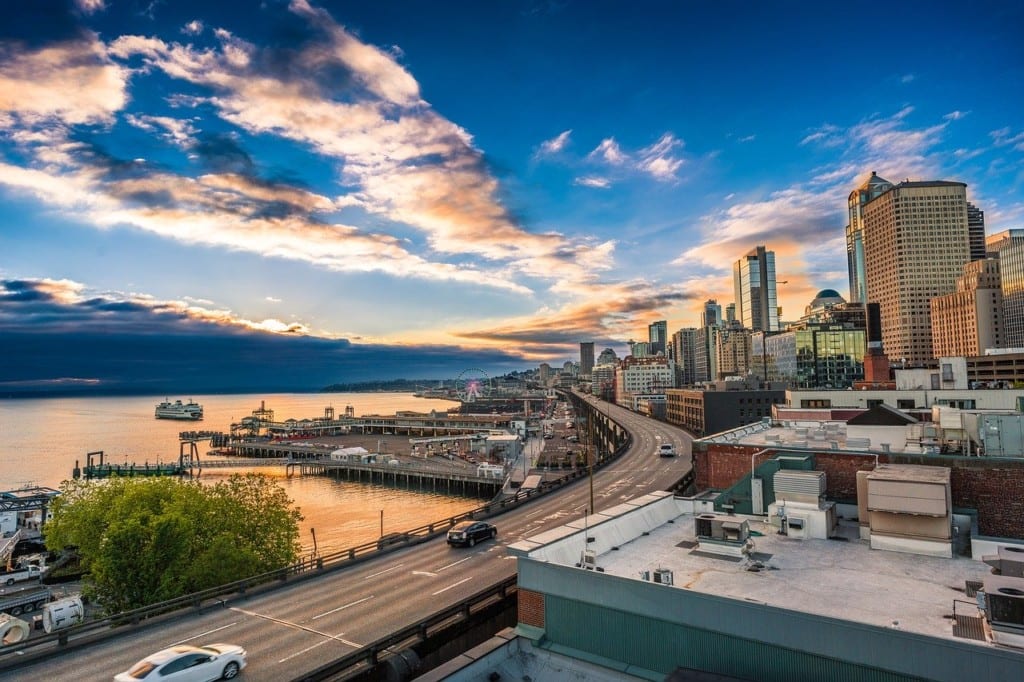 Seattle Travel Tips
Don't stay in the Seattle suburbs. While West Seattle, South Seattle, and North Seattle are all fantastic places to live, they're not where to stay in Seattle if you plan on spending your days in the city. The main reason people live out this way is for affordable property costs. These areas are not walkable, and aren't meant to be, since most Seattleites have a car. Do yourself a favor and stick to the neighborhoods in this article!
Save money on attractions with the Seattle CITYpass. Sure, this might mean a bit of extra planning, but you can save so much money by booking tickets to attractions together. The Seattle CITYpass is a great one to grab because it covers admission to the Space Needle, Seattle Aquarium, an Argosy Harbor Tour and your choice between the Museum of Pop Culture OR Woodland Park Zoo AND another choice between the Chihuly Gardens OR the Pacific Science Center all for just $99. Considering it costs $35 just to go up to the top of the Space Needle, this is a crazy deal. If you visit all five places, you're literally paying half price.
Get a digital Seattle guidebook and keep it on your phone. Even today, guidebooks are valuable and can point you to lots of cool places you wouldn't have discovered otherwise. Lonely Planet has a great Seattle guidebook as well as a Pacific Northwest guidebook. I recommend buying a digital copy and storing it on your phone.
Take the monorail. The monorail was made for exploring Seattle in a short time frame. Visit the Space Needle and Chihuly Gardens, then hop on the monorail which will take you within walking distance of Pike Place Market, the Gum Wall, and the original Starbucks. I do this every time I show people around Seattle for a day of touring.
Avoid Pike Place Market at lunchtime in the summer. I love Pike Place Market and I always recommend visiting — however, summer is high season in Seattle because the weather is gorgeous and there are tons of Alaska cruises coming through. Pike Place Market in the summer afternoons is a madhouse, so be sure to wake up early if you're here during the warmer months.
Keep your valuables locked up in your accommodation and only take with you what you need that day. Kate does this with my Pacsafe Travelsafe and I consider it the most important thing she packs. Keep an extra debit card and at least $100 hidden in obscure parts of your luggage.
Bring a Speakeasy Travel Supply scarf. These beautiful scarves are have a hidden passport pocket in them that no thief will know exists. Kate love these scarves (and even designed her own!) and they are so good at keeping your valuables hidden.
Take the ferry. I'm from Edmonds, Washington (30 minutes north of Seattle), which has a ferry to Kingston; however, Downtown Seattle also has a few incredible ferry rides across the sound. Instead of paying for a cruise, just hop on a local ferry to catch some incredible views. The Seattle to Bainbridge ride takes around 40 minutes and runs very consistently until after midnight. If you walk on, the ferry only costs $8.50 round-trip!
Take in the view from Kerry Park. Why spend $35 to go to the top of the Space Needle when you can drive up the hill to Kerry Park for an incredible view of Downtown Seattle? Here you'll actually get the Space Needle in your perfect photo, and it's free.
Plan an outdoor adventure day trip. Seattle is famous for its proximity to both mountains and the ocean. While you're here why not kayak and snorkel with seals or explore Mount Rainier, an active volcano! Near Seattle you'll find temperate rainforests, glaciers, and rugged beaches.
Come in the summer. Seattle is notorious for its grey skies and rainy weather. While we don't necessarily get a lot of rain in inches, we have a lot of misty, gloomy, miserable days. Avoid booking your trip in the winter, when the sun sets at 4:00 PM and it rains every day.
But if you come in the middle of summer, you'll have fantastic, beautiful weather. Seattle summers are downright gorgeous. The city is warm with a nice cool breeze, the water sparkles, and the greenery really pops in the sunlight. Did I mention the sun can set as late as 11:00 PM? Yeah, summer is by far the best time to be in Seattle. Just avoid the crazy tourist crowds at Pike Place and you'll be fine!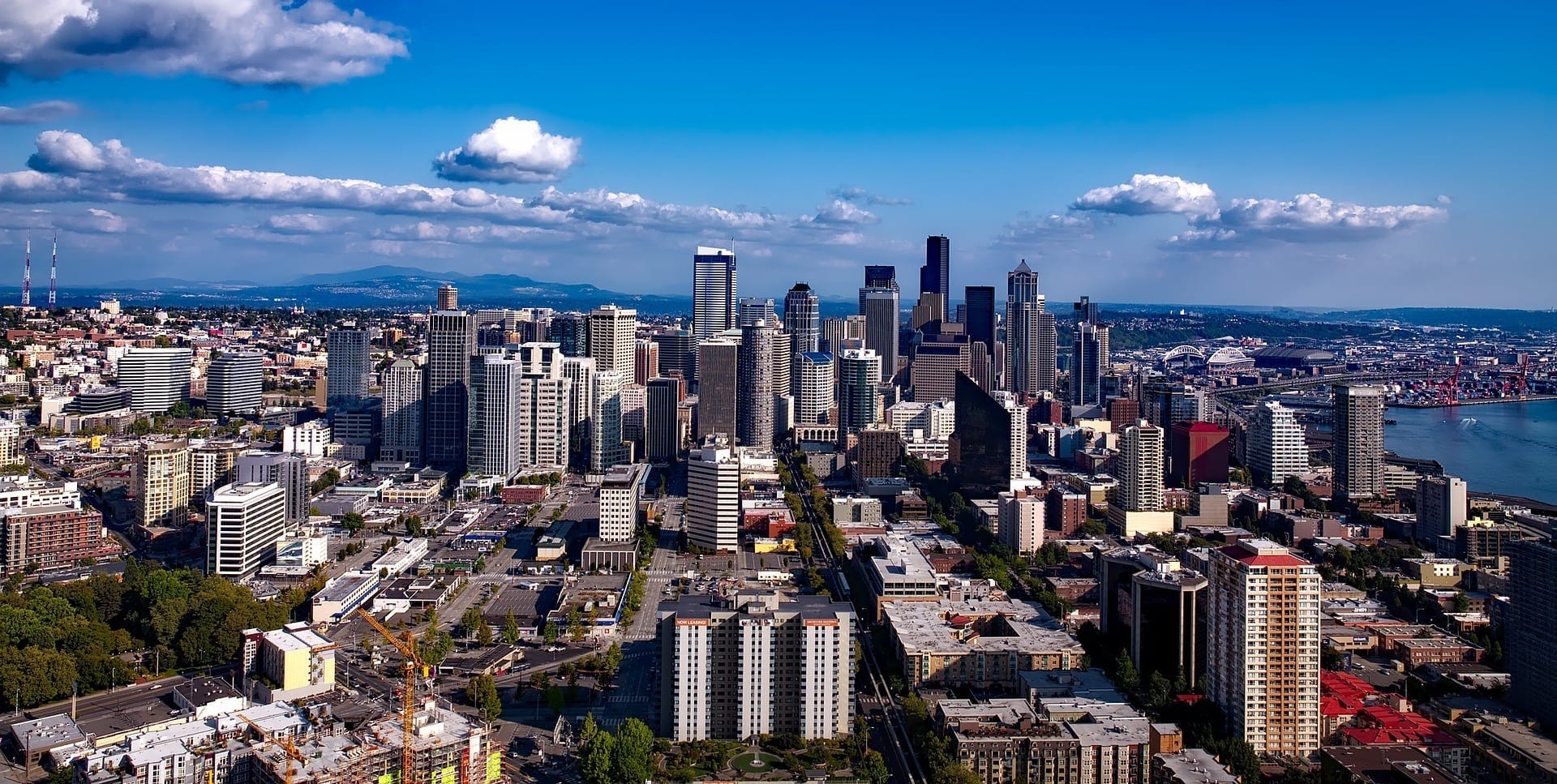 Don't Visit Seattle Without Travel Insurance
A lot of people think travel insurance is an unnecessary expense, but that couldn't be further from the truth. Travel insurance is vital. It's saved Kate hundreds of dollars and for two of her friends who broke bones while traveling, one quite severely, it saved them hundreds of thousands of dollars.
The healthcare system in the US is notoriously expensive. It can cost an uninsured person hundreds of dollars just to see a doctor if something goes wrong. This is especially true for those of you outside the United States who don't have US healthcare.
If you crash your bike on one of Seattle's many steep hills, travel insurance has you covered. If your wallet is stolen at one of Seattle's many crazy bars, travel insurance will help refund what you've lost. If an immediate family member dies and you have to fly home, travel insurance will help cover the costs of getting there.
This is scary stuff to think about, but important. You need to be covered in case of an emergency, and travel insurance will help ease your mind on your trip.
Kate and I both use and recommend World Nomads Travel Insurance. They're a great fit for almost every traveler. Take a look at their policies before you buy to make sure they're right for you.
Seattle is Waiting For You!
So there you have it — everything you need to know in order to figure out where to stay in Seattle! You really can't go wrong with any of the neighborhoods listed here, so just pick the one that best suits you and your travel style. Have an amazing trip and do come back to let me and Kate know how it went!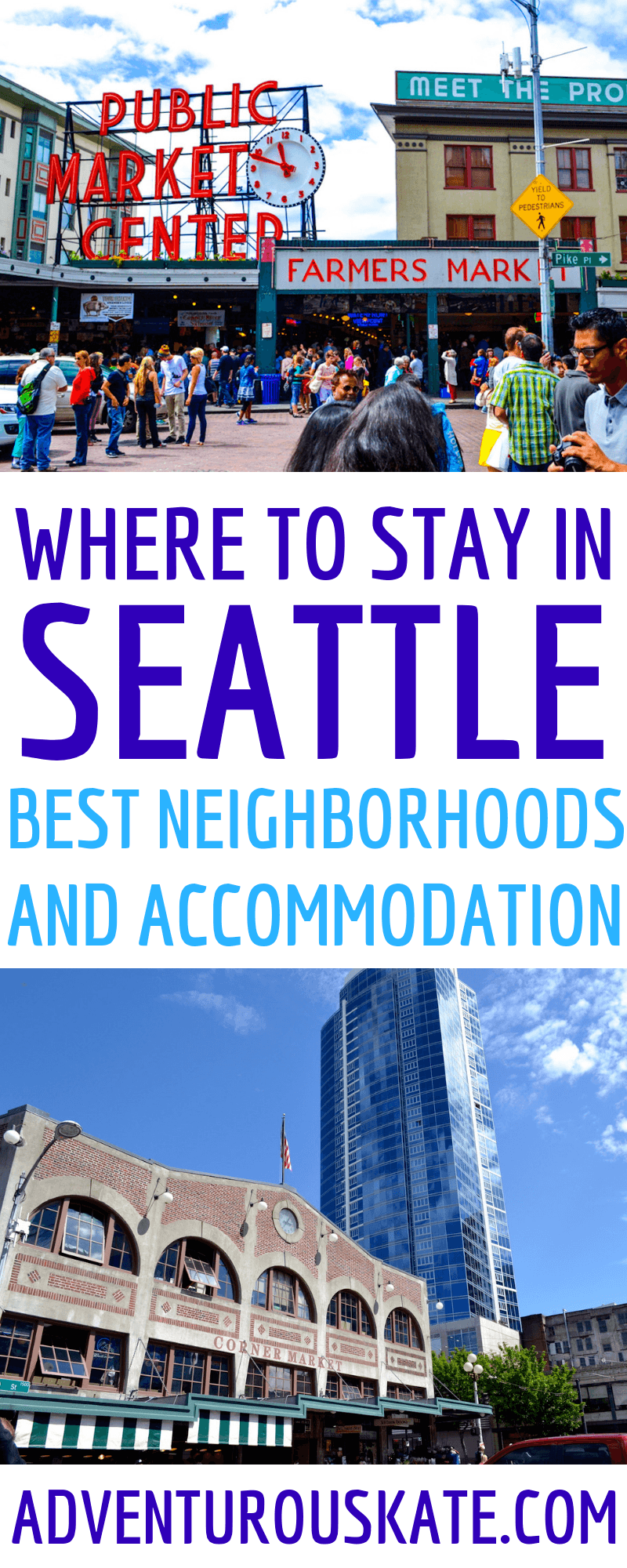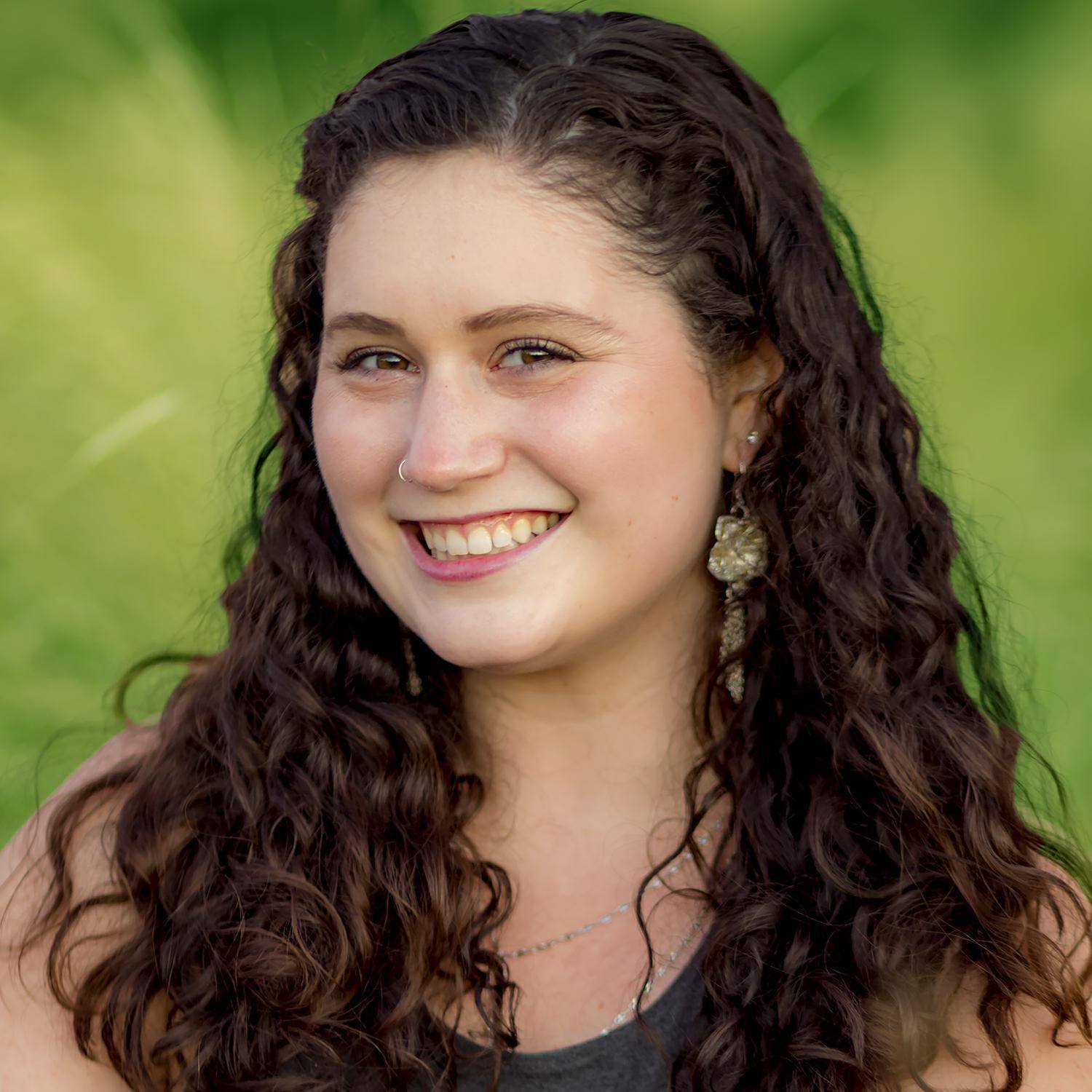 Meet the Seattle Expert
Richelle Gamlam is a travel blogger and Seattle native who has spent the last five years living in China. Founder of the Teach Abroad Squad, a course and community for people who want to rock their first year teaching abroad in China, Richelle also writes about Asia off the beaten path on her blog Adventures Around Asia.
You can also follow her on Facebook, Twitter, Pinterest, and Instagram!
All photos in the post are Richelle's unless otherwise specified.
What's the best area to stay in Seattle? Share away!