Adventurous Kate contains affiliate links. If you make a purchase through these links, I will earn a commission at no extra cost to you. Thanks!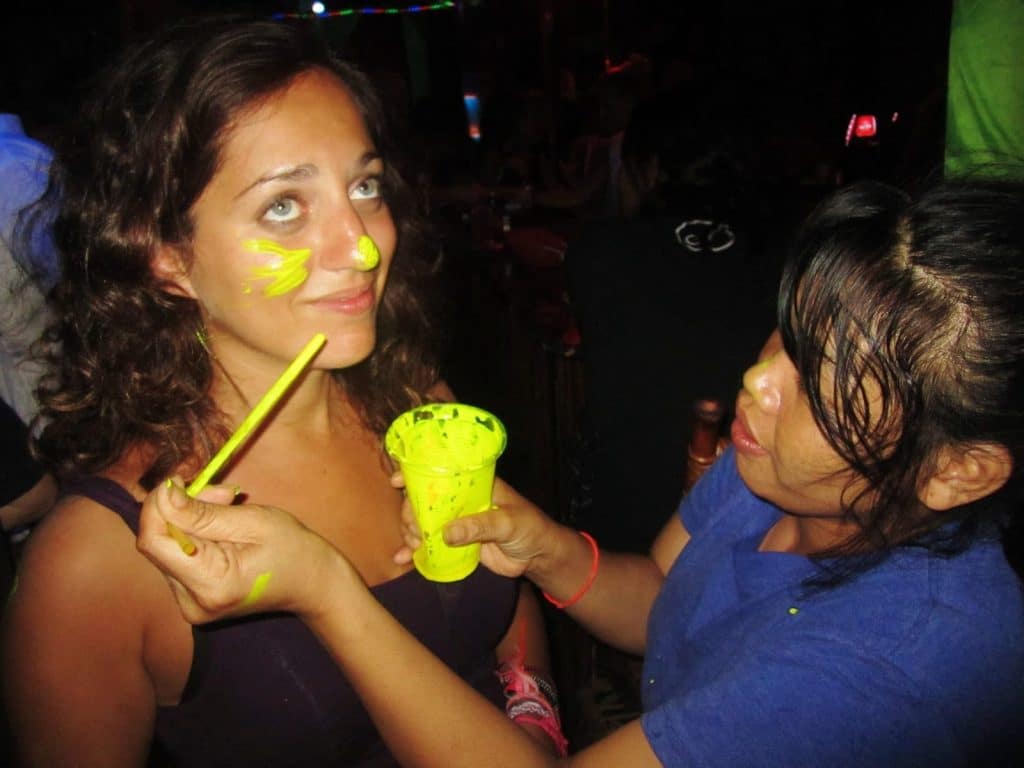 One reason why I returned to Sihanoukville is because I loved it – my ultimate backpacker beach paradise, the land of all-night parties and 50-cent beers and awesome backpackers from all over the world.
I also realized that I was running low on cash and had to start living a lot more cheaply if I was going to make it to the end of my trip. Sihanoukville was a place where I could live very well for very cheap, and where there were a lot of bar jobs.
Yes, I was ready to become a bartender.  Or at least a professional party-starter.
And for me, there was only one place in Sihanoukville worthy of my employment: JJ's Playground. JJ's is the one place where all the backpackers end up at the end of the night.  It's the hottest place in town, so for me, there was no other option!
I went over to JJ's right away to find out the details.
"Hey," I said to the owner, Jason.  "Remember me?  We met in Koh Phi Phi, and then I came here a few months later…"
"Hey, Boston!" he replied.  Awesome.
"I'm looking for work," I told him.  "I'd like to work here.  What's the deal?"
Within five minutes, I was offered the job.
Working at JJ's is like working at many bars in Southeast Asia party destinations. You pass out fliers for half an hour during the afternoon and two hours or so in the evening, then either work behind the bar or just hang out all night.  Your job is to mingle and make sure everyone's having a great time.
As for compensation, you don't get paid – but you get free lodging, free food, and free drinks. Throw in JJ's free WiFi and you have everything you could possibly need.
"You can start today if you'd like," Jason told me.
And I froze.
"I, um, it's my last few days with my friends.  Could I maybe start in a few days?"
"Sure.  Just come on by, Boston."
"Great.  Thanks."
It was perfect.  So why couldn't I bring myself to accept the job right then and there?
"You realize that taking a job means you actually have to do work, right, Kate?" I whispered to myself sarcastically.  But it wasn't that.
After thinking about it for awhile, it hit me –
I didn't want to sleep on top of a bar that regularly goes until 5:00 AM or even later. I didn't want to share a bed with another girl (though, to be fair, they said they would be fixing the bed situation soon).
But most of all, I didn't want to be obligated to hang out in the same bar all night, every night.
Don't get me wrong.  I love JJ's. It's one of my favorite bars in all of Southeast Asia.
But as much of a party girl as I am, this was too much – even for me.
And that was hard to admit.
Well, I was lucky – some freelance opportunities had just come in. As all freelancers know, the dry spells are awful, but when it rains, it pours.  And thankfully, it was currently pouring – a few site ads and a big writing project had just fallen into my lap.
I would work in Sihanoukville – just as a hobo professional blogger.
I used my second stint in Sihanoukville to hole up at my beloved Monkey Republic, live on $15 per day, and write my brains out.  I'd regularly work from the morning until late in the night.  I wouldn't even go to JJ's.  And I got SO much done.
I am a bit disappointed that I didn't get to work in a bar on this trip, either in Sihanoukville or Vang Vieng.  It would have been fun, and there definitely would have been some interesting moments.  Like the one below: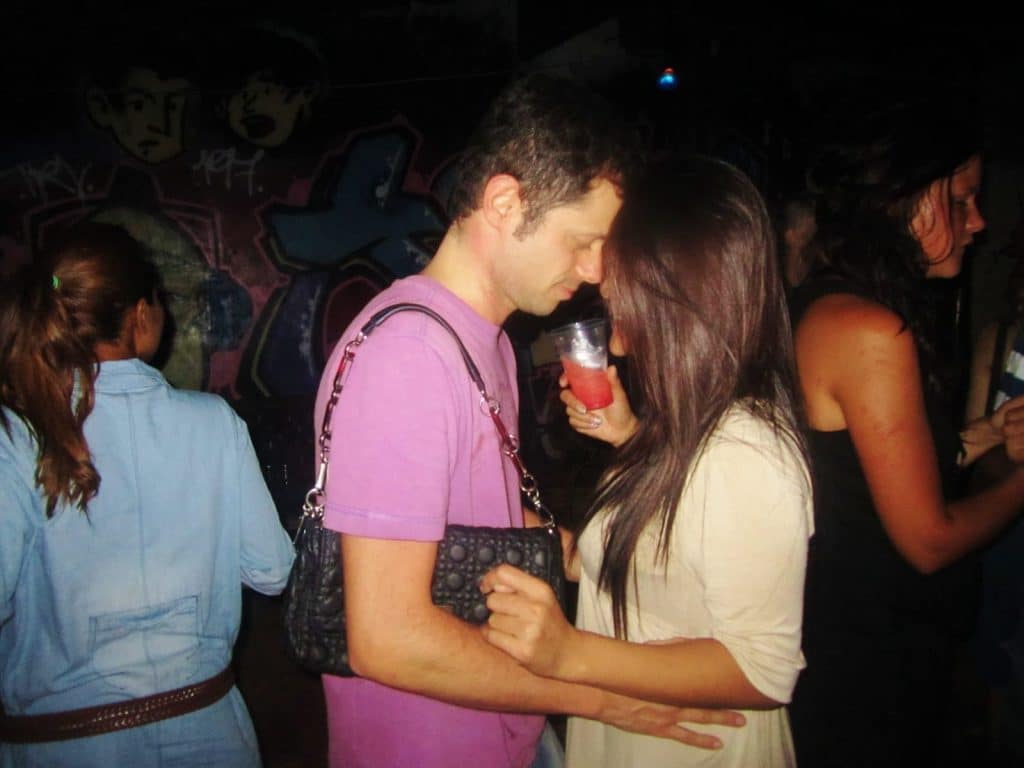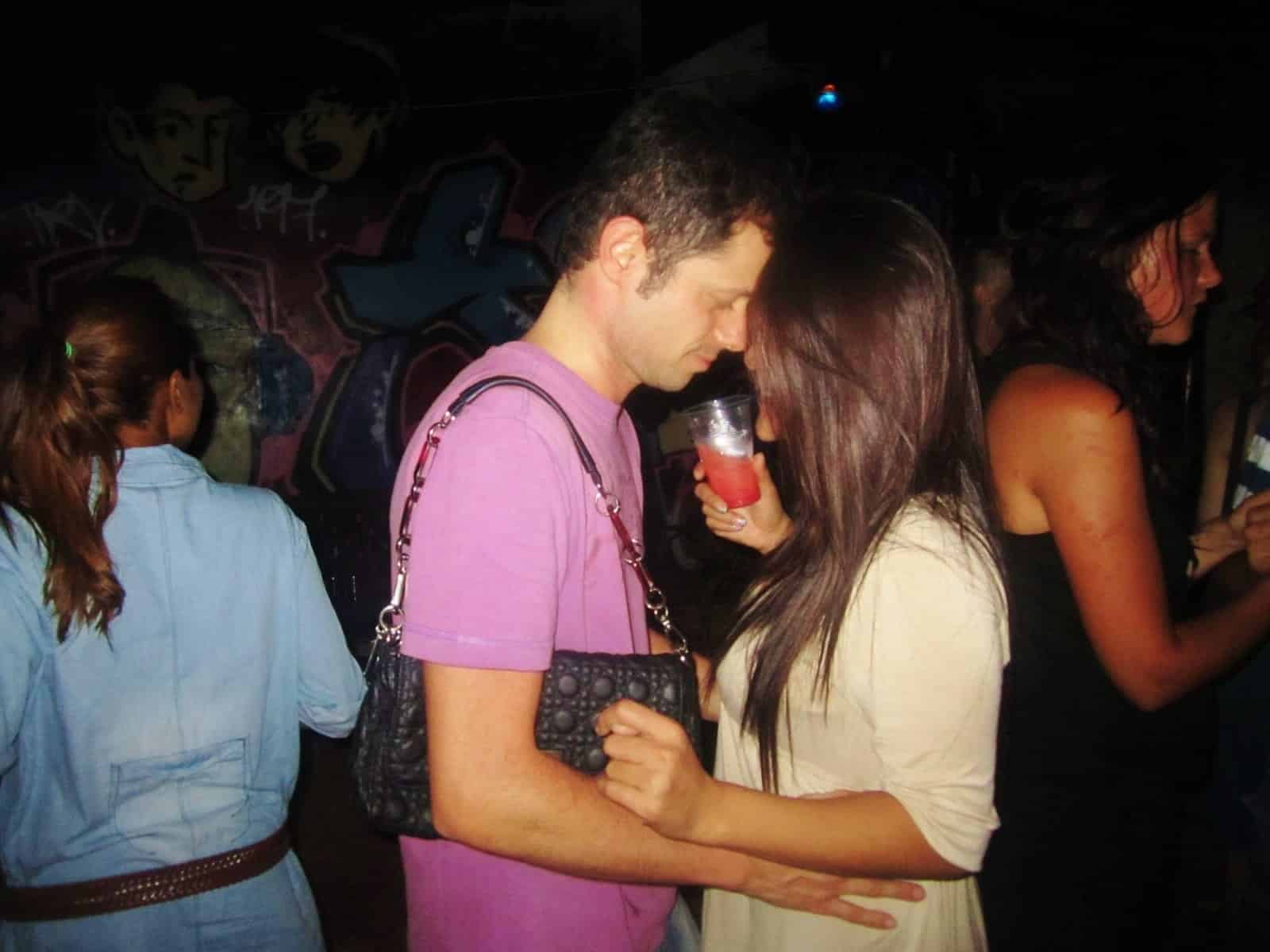 "IT'S A SATCHEL!"
(Winning caption for this picture in the contest on my Facebook Page.  Congrats, David.  ;-))
So I didn't get to be a bartender…but to be a professional blogger has been my dream since I was 18.  And this isn't a bad gig, either.
Get email updates from Kate
Never miss a post. Unsubscribe anytime!