Adventurous Kate contains affiliate links. If you make a purchase through these links, I will earn a commission at no extra cost to you. Thanks!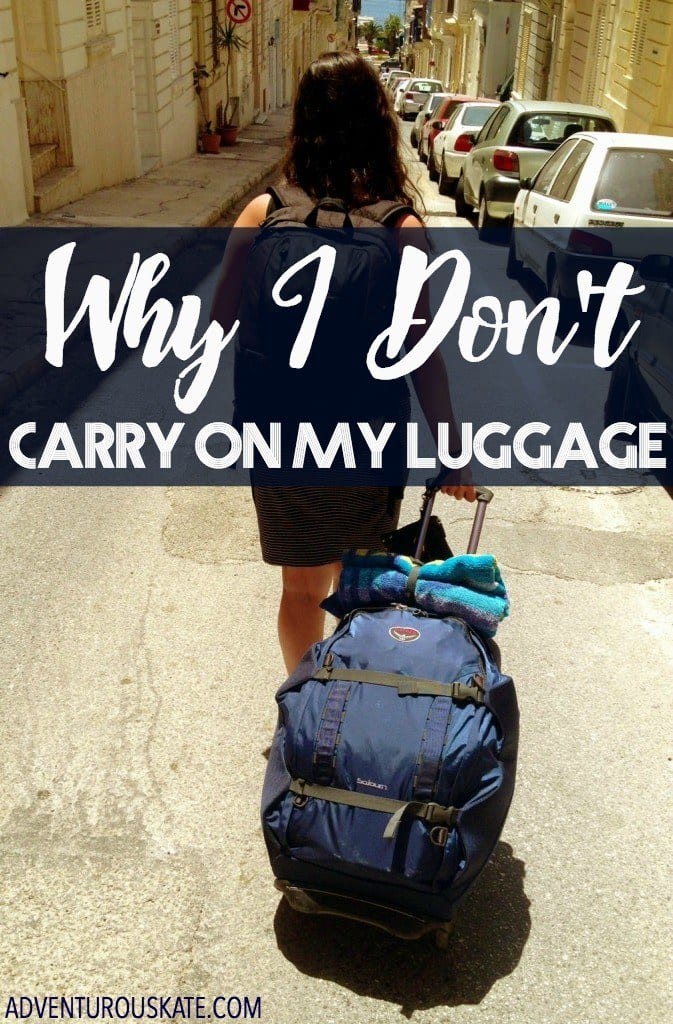 "When you meet a vegan who does Crossfit, which one do they talk to you about first?"
"OHHHHHHH! It's funny because it's truuuuuuue!" as the Family Guy character would say. But I can think of a third type of person who always seems to talk about what they do: the carry-on traveler.
It seems like everyone wants to carry on their luggage. People get complimented by others when they do. People rave about how much time they save at the airport by carrying on. People write endless guides and books about carrying on only. And frequent travelers who exclusively carry on, well, you'll probably know by the end of your first conversation with them.
Carry-on travelers do make a lot of good points — carrying on your luggage is lighter, it's easier to carry, it's cheaper, and you don't need to worry about the airline losing your luggage. And believe me, if you want to carry on your luggage, that's great. I'm thrilled for you. But it's not the only way, despite what carry-on evangelists would have you think.
I very, very rarely carry on my luggage. In fact, I don't think I've done so since 2011. I thought it would be good to explore the reasons why I choose to check my luggage instead.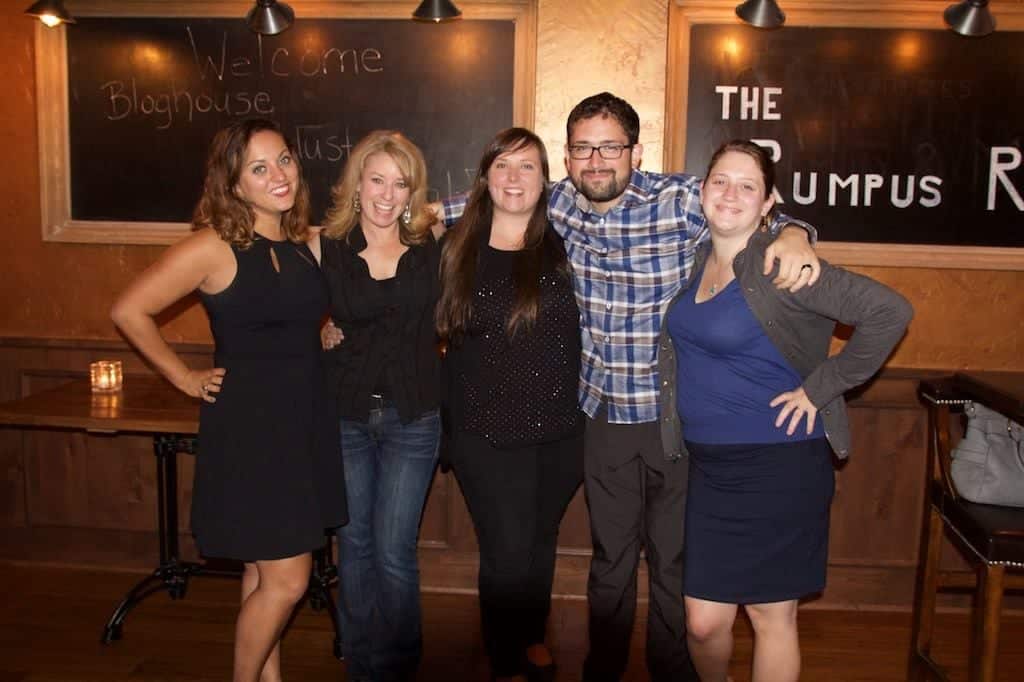 I like dressing up.
Carrying on means paring your belongings down to just a few things, which becomes problematic if you're staying somewhere for longer than a weekend. I don't like wearing the same items again and again in all my pictures, and I don't like looking like a hobo, either.
Checking my luggage allows me to bring a variety of clothes that make me happy, flatter me, and make for much better photos. Standing at a scenic overlook wearing a pink and black vintage-style dress makes a much better picture than a raspberry tank top that reveals your complete bra line and a black cotton skirt washed so many times it's starting to turn greenish-gray.
I'm actually trying something new this summer. Because I'm in Europe, where people dress much more neatly and I stay in higher quality accommodation, I decided to bring all nice clothing this summer. Several dresses. High heels and nice flats. Embellished tank tops. My favorite leather motorcycle jacket. Even a small steamer to keep the dresses items looking their best.
So far, it's paid off. I went out with a crew of locals here in Copenhagen Saturday night and I was delighted to see that I fit in perfectly wearing nice jeans, the comfiest low black pumps on the planet, a black flowy tank top embellished with blue and silver sequins, and my leather jacket.
I wouldn't do that on the backpacker trail in Central America or Southeast Asia. Those are different kinds of trips. But for Europe, it's good to dress up more than you would at home, and I have so many more options than if I carried on.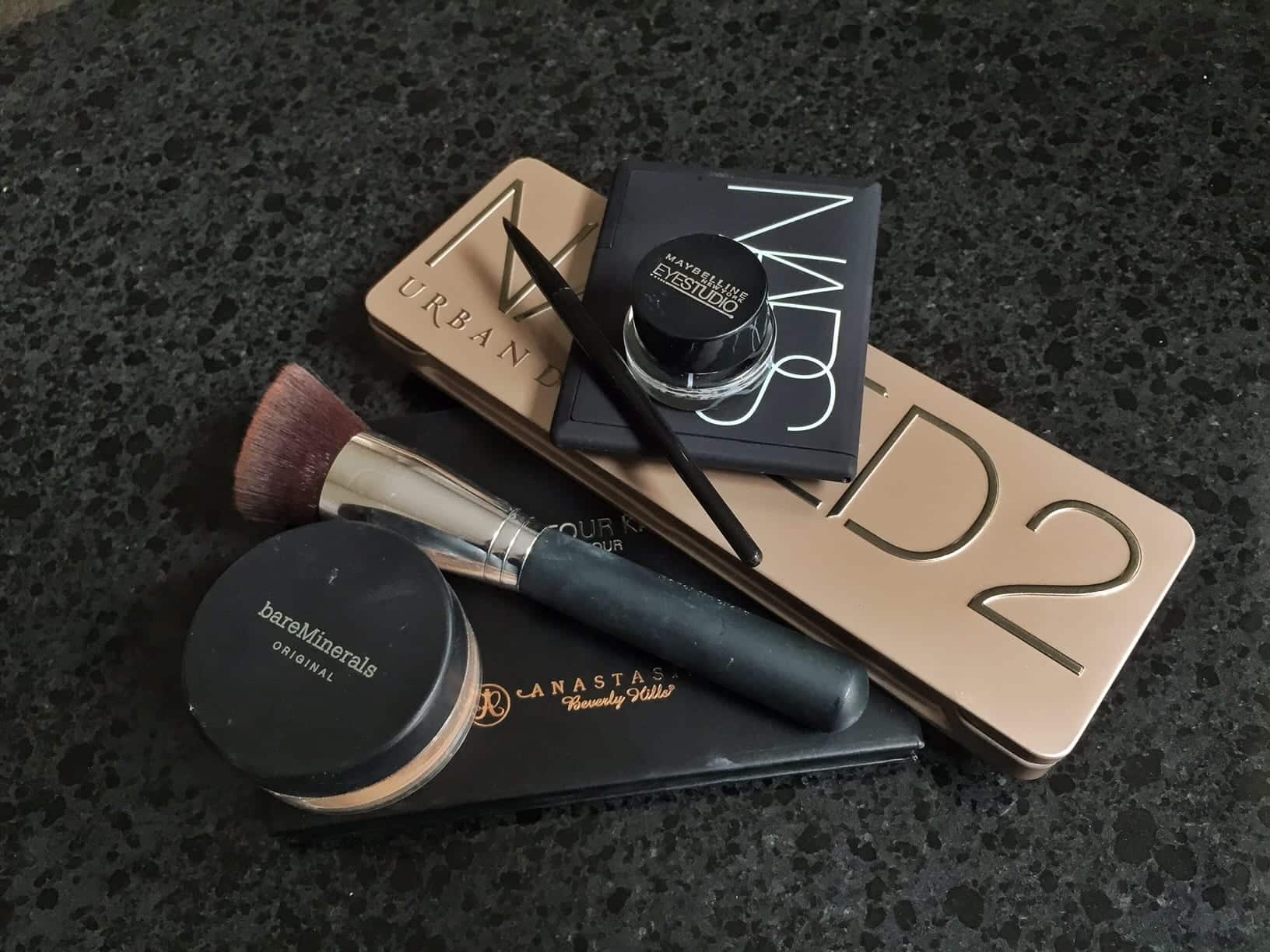 The liquids rule requires more hassle.
I love makeup and carry a big arsenal of products with me, including several liquid and gel products from moisturizer and eye cream to setting spray, brush cleaner, BB cream, various liquid liners and glosses, and more.
Packing every single one of those products into tiny containers and sealing them in bags that you can take out and separate for every flight? No thanks.
And while a small container of face wash or hair serum will last a few months, shampoo and conditioner certainly won't — so if you're traveling for longer than a few days, your only options are to use solid shampoo or buying new trial sized bottles wherever you go. Again, no thanks.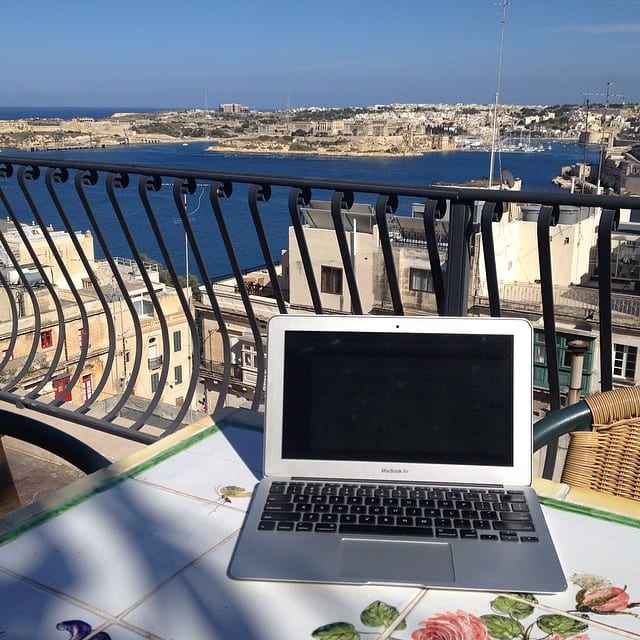 Technology is a greater priority for travelers.
When I left for my semester in Florence 11 years ago, I didn't pack a single device that plugged in (!). My film camera ran on disposable batteries; I wrote my papers at public computers in internet cafes.
How the world has changed. So many of us work online now. All but the most tech-phobic travel with a smartphone at the very least, and it's increasingly popular to travel with a laptop, Kindle, tablet, and more tech gear. These are all items that should never be checked (see below for more on that) and they will take up priority space in your carry-on luggage.
Can you fit all your belongings into your carry-on bag alongside your tech and camera gear? Fewer and fewer people can.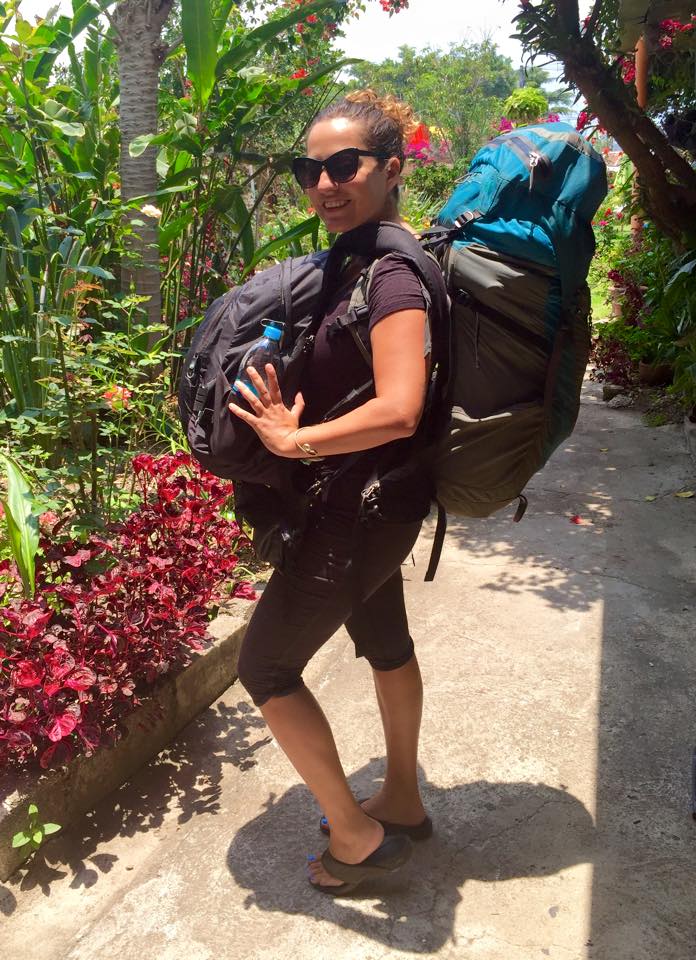 Passengers don't respect the carry-on limits.
With increasing fees, more travelers are carrying on their luggage — and that means you're now competing for space with even more people.
While in a perfect world, people would obey the carry-on luggage limits and only take the space they're allotted, this is rarely followed. Many passengers overpack and take up more than their share of luggage space, which results in the later-boarding passengers having nowhere to store their things and end up having to check them after all.
You can generally avoid this if you're all but the last person to board, but it can still be complicated finding a place where you can store your bag. This would be easier if airline staff enforced the carry-on limits at the time of check-in, but the majority of them don't even give you a second look.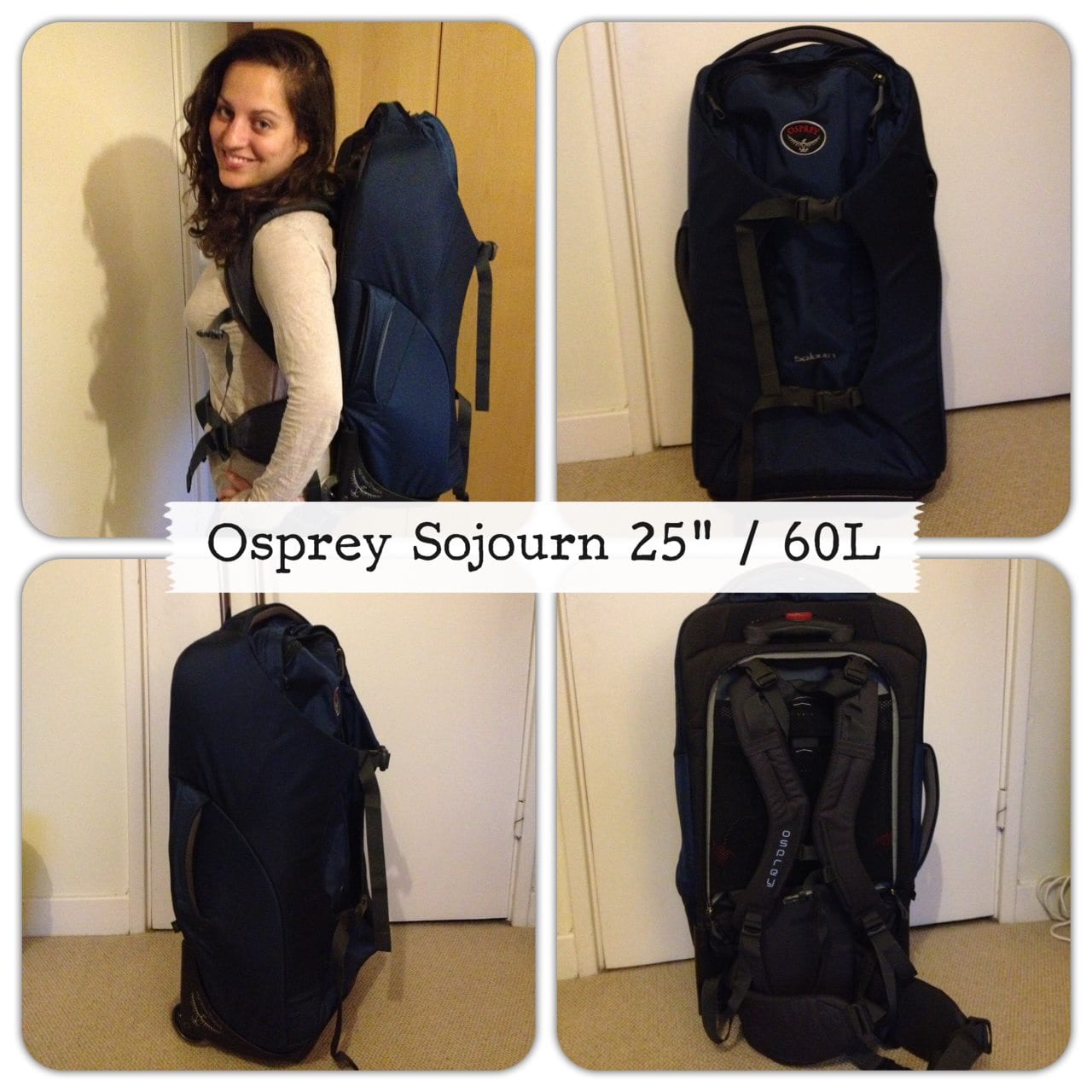 Some airlines are strict about carry-on.
Conversely, some airlines DO enforce limits strictly — but to a worse degree. If you fly EasyJet, for example, you're allotted exactly one carry-on item. Which means that even if you show up with a small rolling suitcase and a purse or laptop bag, they won't allow you to board until the purse or laptop bag is packed in your suitcase.
And that means that you'll have to give up precious space in your luggage, space that could be used for more clothes, to make room for your purse or laptop bag.
I personally think EasyJet's policy is a pain in the ass — everyone opens their suitcases and takes out their purses as soon as they board, which delays the seating even more! — but at least they're serious about keeping people from taking up too much luggage space.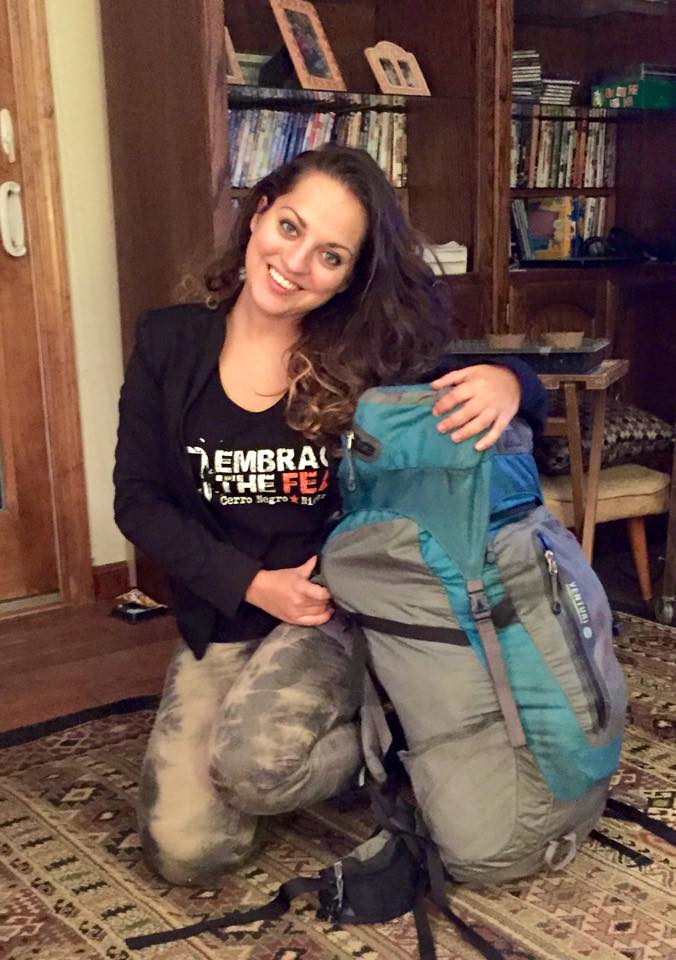 It's rare for airlines to actually lose your luggage.
I've taken probably at least 200 flights in my life, and my luggage has been lost a grand total of twice. That's a rate of about 1%.
Both times, there was a clear reason for it. The first time was coming home from my semester in Florence in 2004. I was on the school's group flight, with around 30 of us flying in a small plane to Munich before changing to a much larger plane to New York.
Because so many of us had brought several suitcases roughly the size of hippos for our semester abroad, there wasn't enough room for all of the bags. Only some made it on the first flight; the rest were sent the next day. It was delivered straight to my home in Massachusetts the next morning, even though my flight landed at JFK.
The second time was on my way from Bangkok to Milan in 2013. I had a very tight connection in Frankfurt — 90 minutes, which was exacerbated by my incoming flight being 15 minutes late. I skipped every line, ran through the terminals, and still missed my flight; so did my luggage. I convinced the airline to put me on a flight to Bologna since I had missed my train connection; my bag didn't get the memo in time and was flown to Milan instead.
Frankfurt is a monster of an airport — I don't recommend having a connection there tighter than two hours when changing from international to domestic/Schengen or vice versa. I usually book a three-hour layover, just in case.
It worked out in the end. Despite Italy's disorganization, I had my luggage delivered to my apartment by the next morning.
On both occasions that my luggage was lost, I got my it back within 24 hours of my flight landing. Now, I've known people who had their luggage delayed for longer than that. But it was very, very unusual.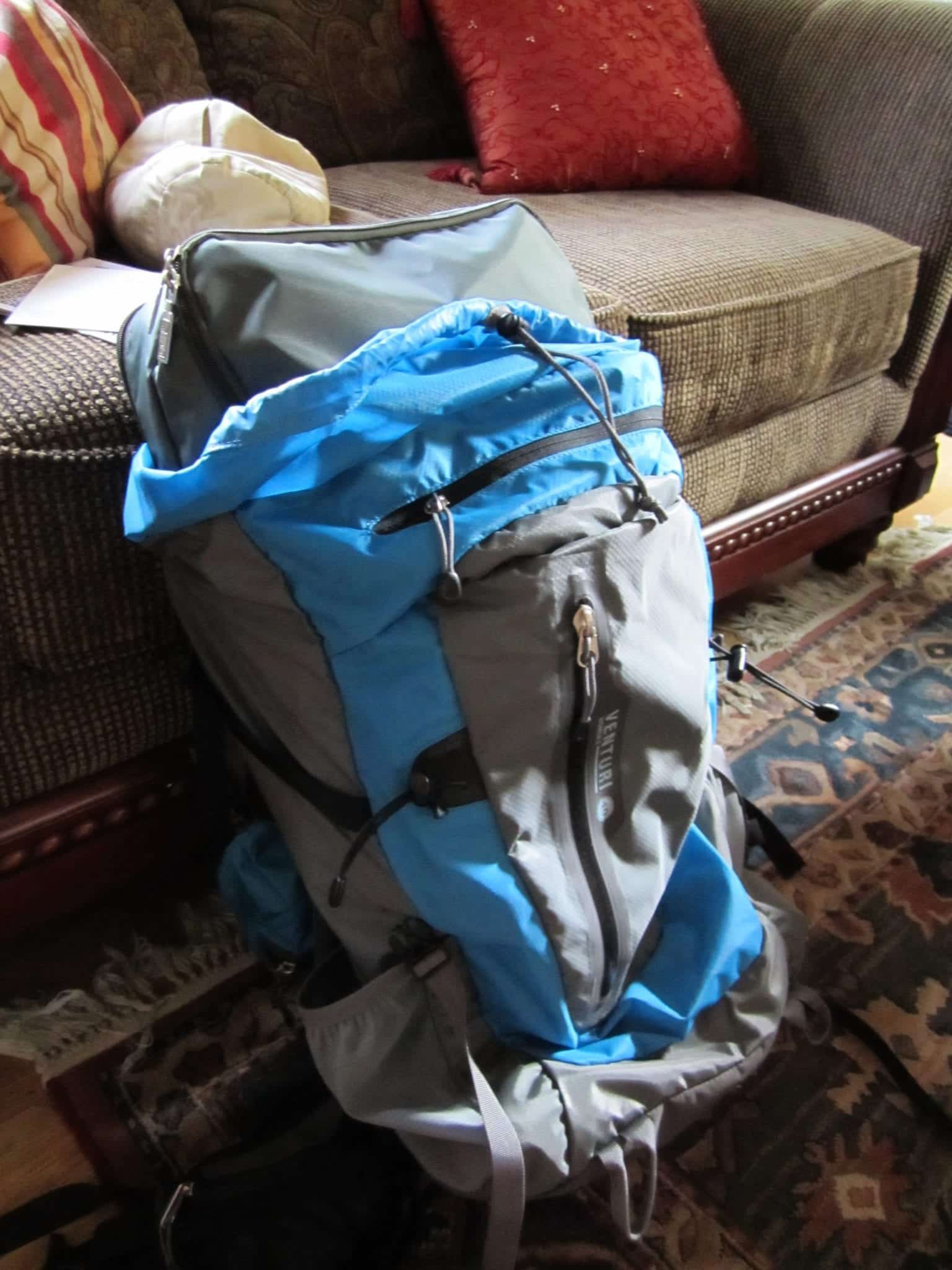 Tips for Flying with Checked Luggage
If you choose to take my route of checking your luggage, here are my top tips for doing it right.
Use Quality Luggage That You Love
If you're using luggage you hate, you're going to be miserable for your whole trip. Use a bag that fits your belongings, and make sure you can transport it comfortably on your own, including up and down stairs.
Here are the two bags that I use for checked luggage these days:
Osprey Sojourn 25-inch 60L Wheeled Pack — my regular bag since mid-2013. It's built like a tank, has tons of pockets, and it's easy to maneuver. I wrote a full review of it here. (FYI, I received this bag for free from Osprey in exchange for the aforementioned review.)
PacSafe Venturesafe 55L GII — a newer addition to my arsenal, this is the most thief-proof bag I've ever owned, and I love how strong the construction is. (FYI, I received this bag for free from PacSafe as part of a freelance project I'm doing with the company.)
NEVER, EVER Check Your Valuables
Valuables should always stay in your carry-on luggage and never be checked. What is considered a valuable? Anything that you would be despondent to lose. That includes:
Your laptop, smartphone, Kindle or e-reader, tablet, and/or any other electronic gear
Your camera and lenses
Any medications that are critical to your health
Any fine jewelry
Anything else expensive that you can fit in your carry-on bag
Get Travel Insurance
Did you know that some travel insurance companies will reimburse you if your luggage is delayed? At least my company does!
I use World Nomads and if your luggage is delayed more than 12 hours, you can be reimbursed for up to $150 per day to buy new clothes and toiletries.
Travel insurance is vital for many reasons, and this is yet another reason why.
Know Your Luggage Weight
Be sure to weigh your luggage in advance. Many budget airlines, especially those in Europe, charge you by the weight of your checked bags. Sometimes knowing the difference between 20 kg and 25 kg can save you quite a bit of money.
Pay for Checked Luggage Ahead of Time
If it costs money to check a bag, pay for it when you book your flight. While you can always pay at the time of check-in, it's often much more expensive this way.
One example — on Norwegian Airlines, upgrading your travel class ahead of time gets you one checked bag, one or two meals, and you can choose your seat. If you wait until you arrive at the airport, it will cost more to check your bag and you won't get the meals.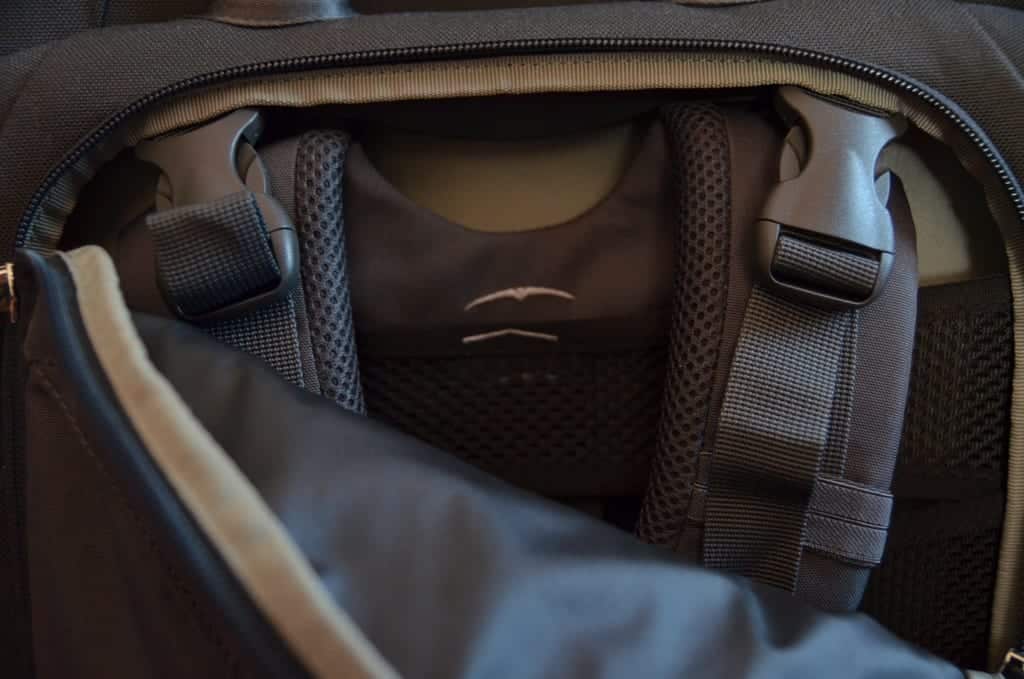 The Takeaway
I'm not saying that it's bad to carry on your luggage — I'm just saying that carrying on is not for everyone and it's not for me. Make the best decision for your own your personal travel needs.
Just know that you're not alone, and you're not a bad traveler if you want to check your luggage. It's totally okay. You'll be glad when you see how nice you look in your travel photos.
Please note that affiliate links are used in this post. If you purchase some of the products recommended, I will receive a commission at no extra cost to you. By purchasing items through my affiliate links, you'll help reduce the ever-increasing expenses of running this site. Thanks!  
Do you prefer to carry on or check your luggage? Why?
Get email updates from Kate
Never miss a post. Unsubscribe anytime!