Adventurous Kate contains affiliate links. If you make a purchase through these links, I will earn a commission at no extra cost to you. Thanks!
Wales is a bit of a peculiar destination. It doesn't have the fame or glory of England or Scotland, but it's brimming with just as many treasures. So many people want to visit Wales — but they're not sure where to begin. Why is that?
I think part of it is that Wales doesn't have a signature attraction. Scotland has Edinburgh and the Highlands and Loch Ness. England has London and Stonehenge and Liverpool. Wales's destinations tend to be lesser-known to the general traveling population.
And yet something about Wales captures people's imagination, even if it's just the idea of rolling hills and castles.
I recently went on a food-themed trip through South Wales and I feel like it would work for so many travelers! Here I'm going to break it down so you can get a better idea of what Wales has to offer.
South Wales: Trip Guidelines
Stick to just the south if you have one week or less. If you have longer, feel free to venture to the north. I've been to parts of North Wales and particularly enjoyed Conwy, Llangollen, and climbing Mount Snowdon, but this post will concentrate on the south.
Driving is best. The joy of driving around Wales is seeing little villages that public transportation doesn't cover — or covers minimally. You'll get to see much more this way. And just like the rest of Britain, you drive on the left.
You may want to fly into Bristol, England, and rent a car from there. Cardiff does have an airport, but it's tiny and doesn't fly to many places. (Virtually every Cardiff local said the same thing to me: "Yes, it's small, but at least we have KLM and can fly anywhere from Amsterdam!") Bristol Airport is much bigger and it's only about 50 minutes from Cardiff by car. Alternatively, if you're spending time elsewhere in the UK, you could take a train to Cardiff and rent a car from there.
The Welsh language is everywhere — but everyone speaks English. As part of efforts to protect Welsh language and culture, the Welsh language was placed on equal footing with English in 1993. As a result, Welsh is taught in schools and all government signs are in both English and Welsh. Some Welsh are more comfortable speaking Welsh; others are more comfortable speaking English. That said, today everyone speaks English.
IT IS SO CHEAP RIGHT NOW. Post-Brexit, the British pound has fallen significantly in value. While this is a horrible situation for my British friends, as well as myself (some of my contracts pay me in British pounds), it's good news for foreign visitors. The UK has not been this cheap to visit in decades — take advantage and go ASAP.
South Wales Bases: Where to Stay and Spend Your Time
When I do a road trip, I like to stay in a few different places for 2-3 nights at a time and do day trips from there, thus minimizing the amount of packing and unpacking I have to do each day. Wales, thankfully, is perfectly set up for this.
Here are three very different destinations that I think would make good bases for a South Wales trip: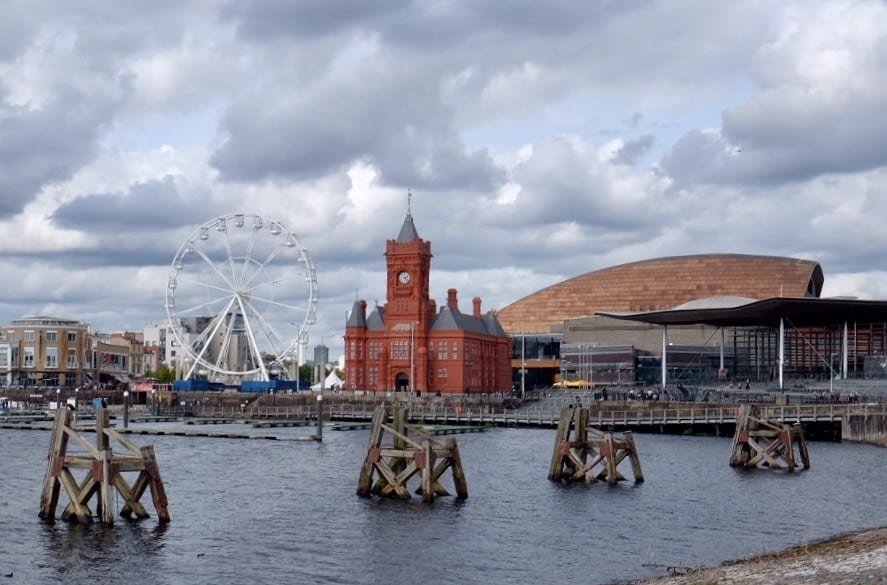 Cardiff
Wales's capital is an ideal spot to start your journey. Cardiff is beautiful, conveniently connected by transportation, highly walkable, and feels like a small town while having the amenities of a larger city.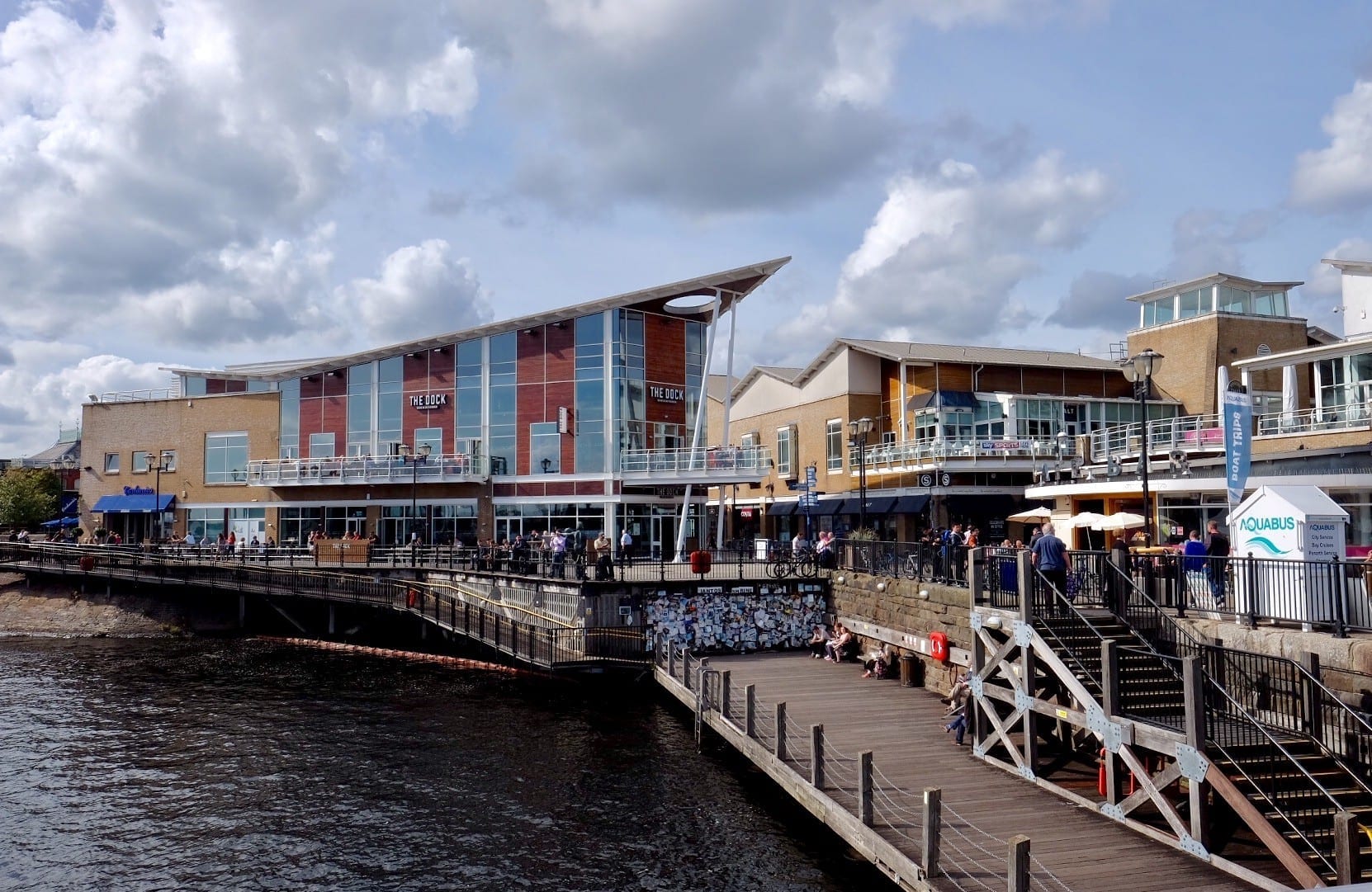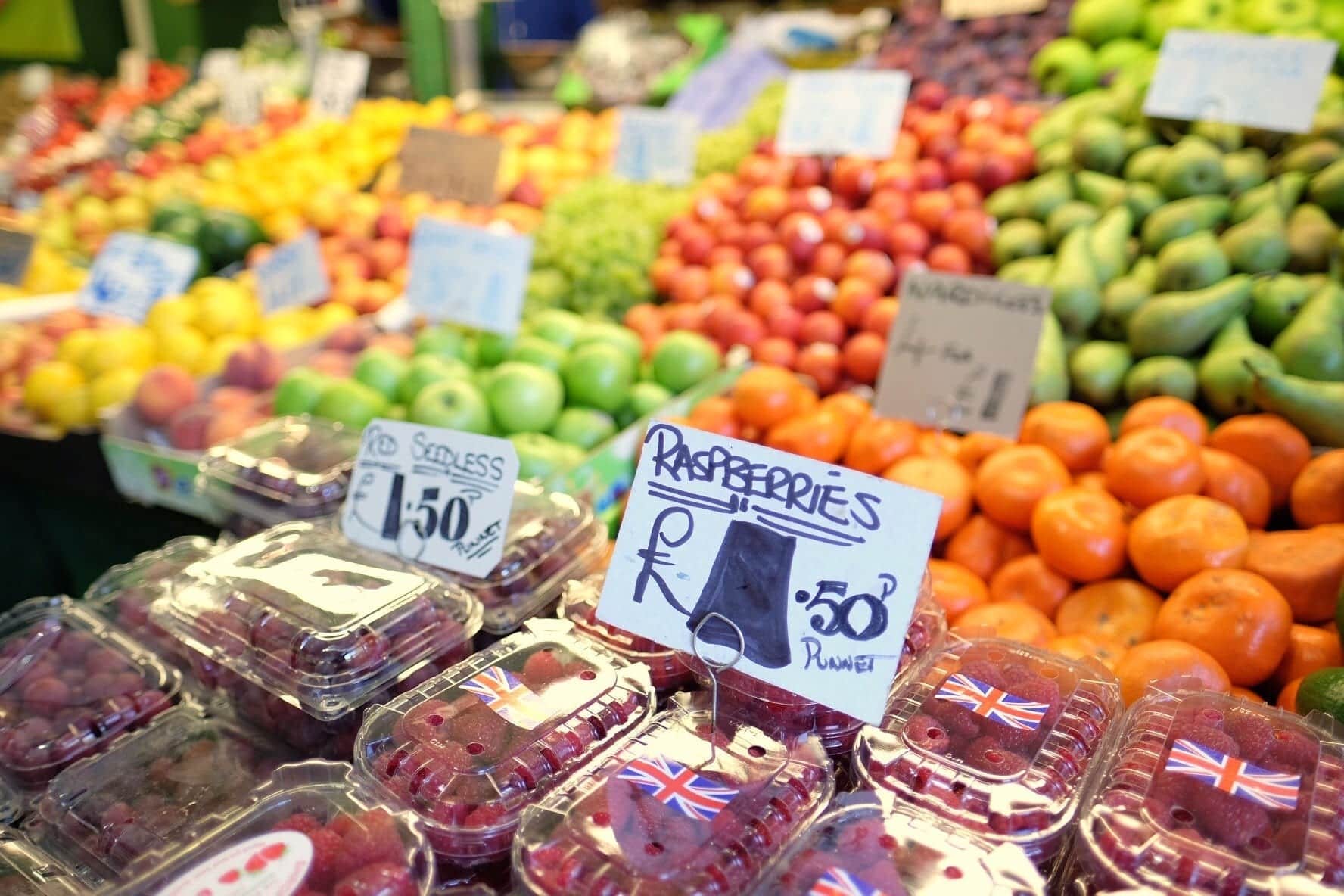 My favorite experience, and one that I recommend to all Cardiff visitors, is a food tour with Loving Welsh Food. On the Cardiff Tasting tour I sampled everything from local cheeses to local beers, fresh cockles, and creatively flavored Welsh cakes hot off the griddle!
This tour, led by Sian Roberts (fun fact: Sian is the Welsh version of Jane), infuses food with history and culture, the way the best food tours do.
Even if you don't do the tour, there are two places visited on the tour that I would recommend checking out: the revitalized waterfront at Cardiff Bay (a great place to take pictures), and Cardiff's central market, home to dozens of terrific food vendors.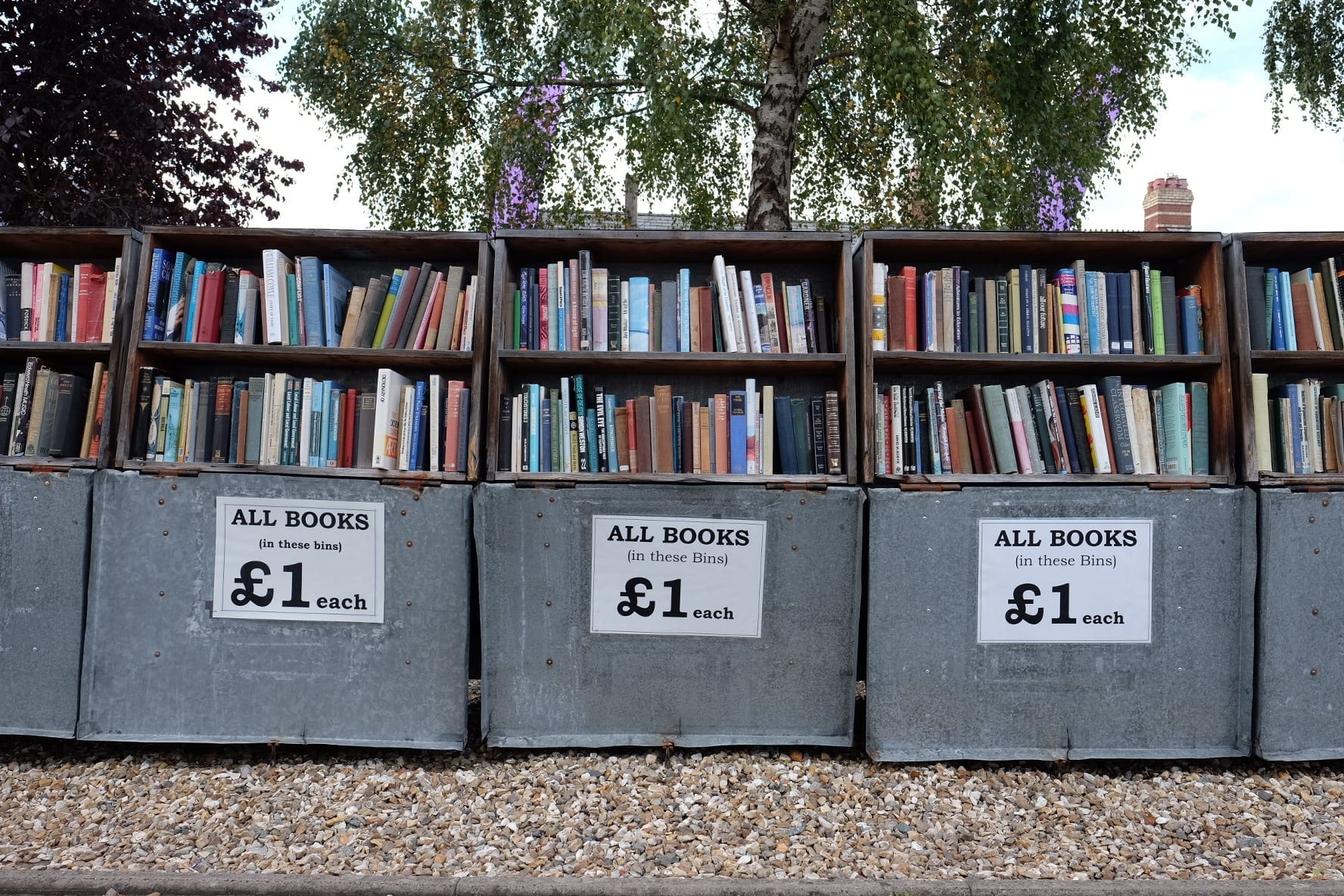 Hay-on-Wye
I had never heard of Hay-on-Wye before this trip, but I fell in love with it immediately, and I think you will, too. Why? It's the used bookstore capital of the world! More than 30 shops are in this small town. You could spend days perusing the offerings (and I honestly think I could happily spend five days here).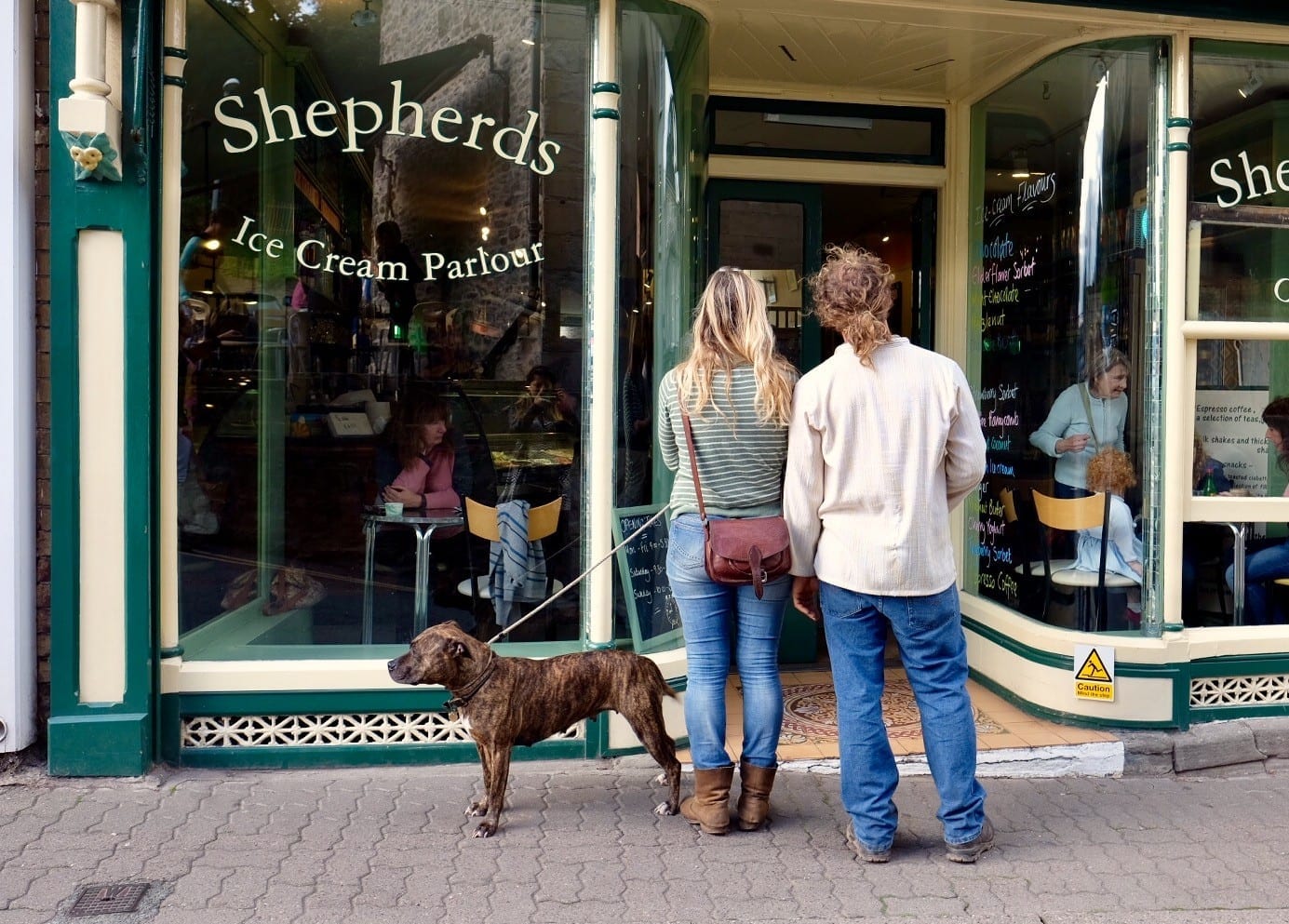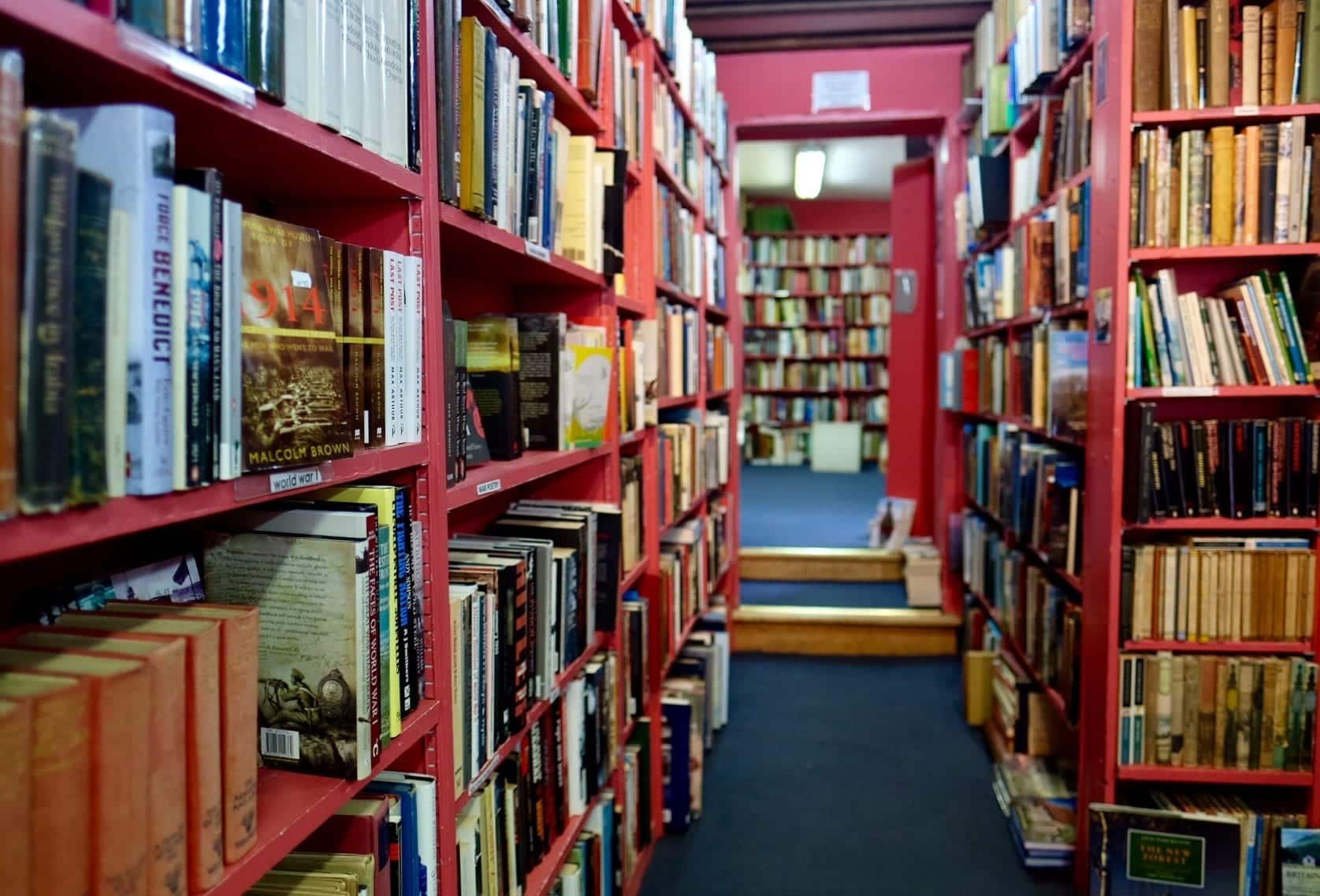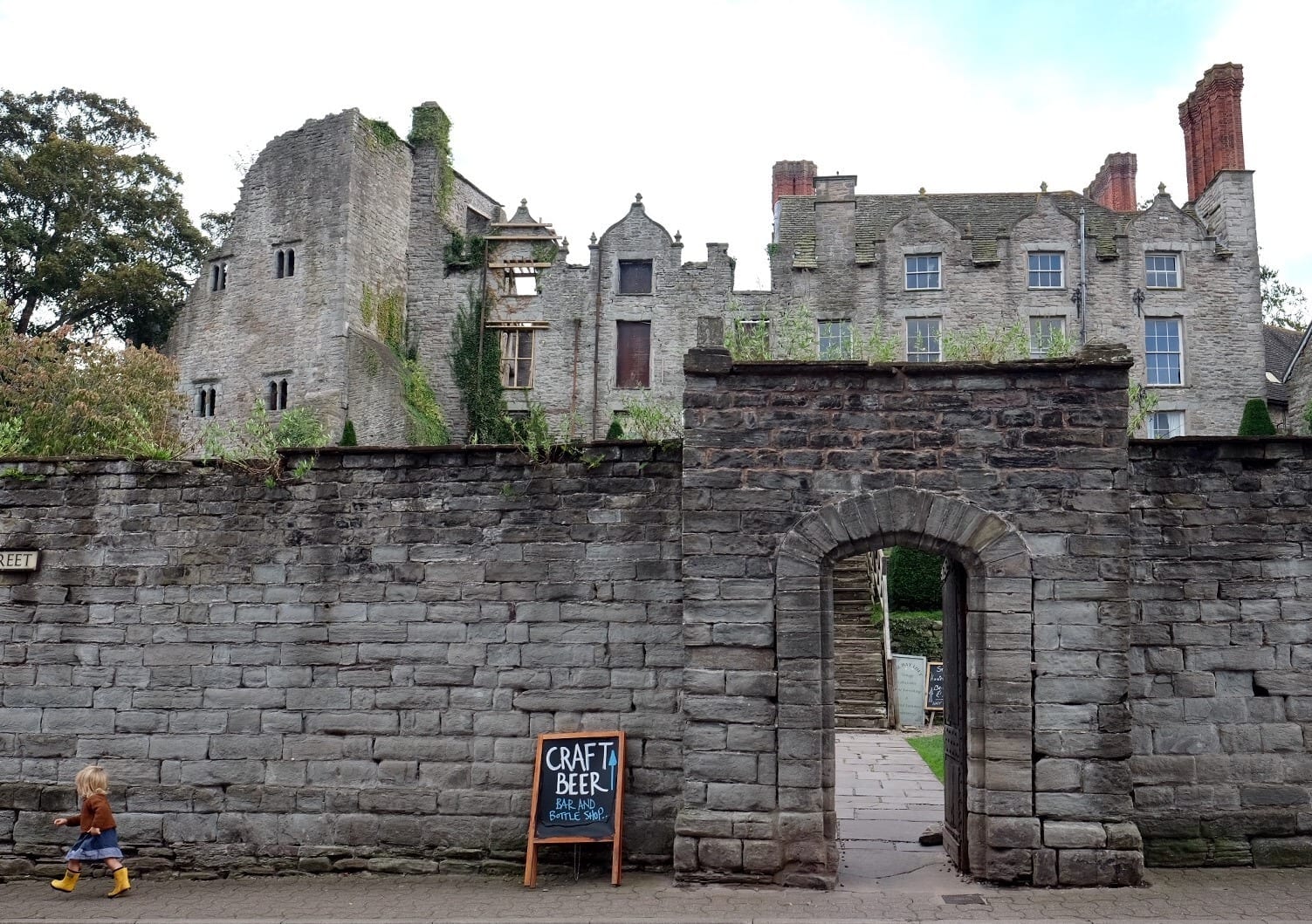 Hay-on-Wye is home to the Hay Festival, a world-famous literary festival. Bill Clinton visited and called it "The Woodstock of the Mind." Junot Díaz, one of my favorite authors, visited and described it as, "One of the finest, most thought-provoking literary gatherings I've ever attended."
Beyond books, Hay-on-Wye has an antique map store (where I purchased a gorgeous antique map of northern Italy for my apartment) and several cafes, antique shops, ice cream shops, and restaurants. There's also a castle, because it's Wales.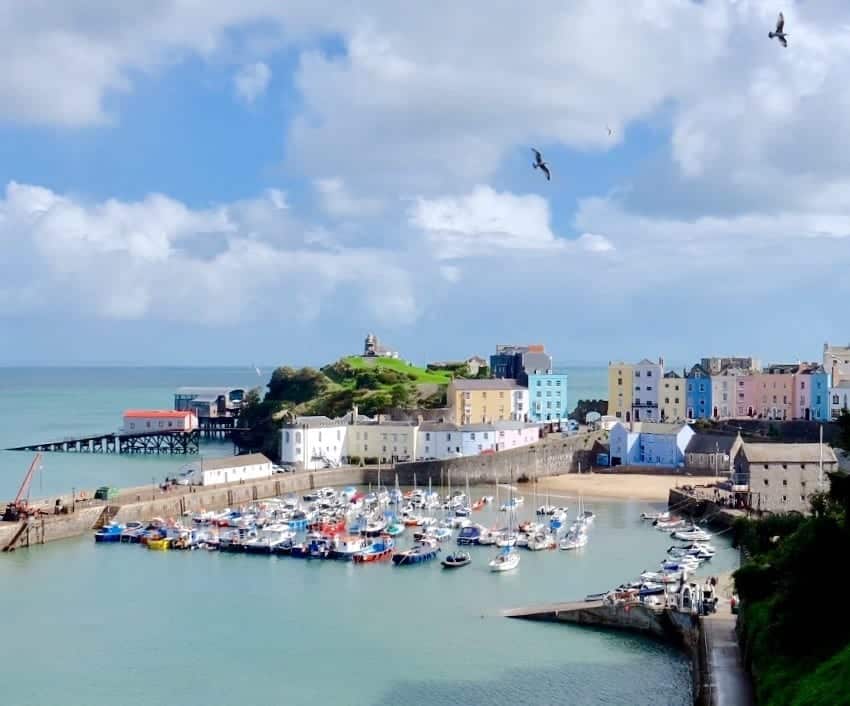 Tenby
I was shocked when I caught my first glimpse of Tenby — it looked like it belonged in Liguria, Italy, or maybe the French Riviera. Definitely not Wales!
The Pembrokeshire Coast is one of Wales's greatest draws. There are excellent coastal walking paths and each town has its own flavor. Tenby makes a convenient base to visit. Just be prepared for less-than-perfect weather — in my brief visit I had both sunshine and downpours.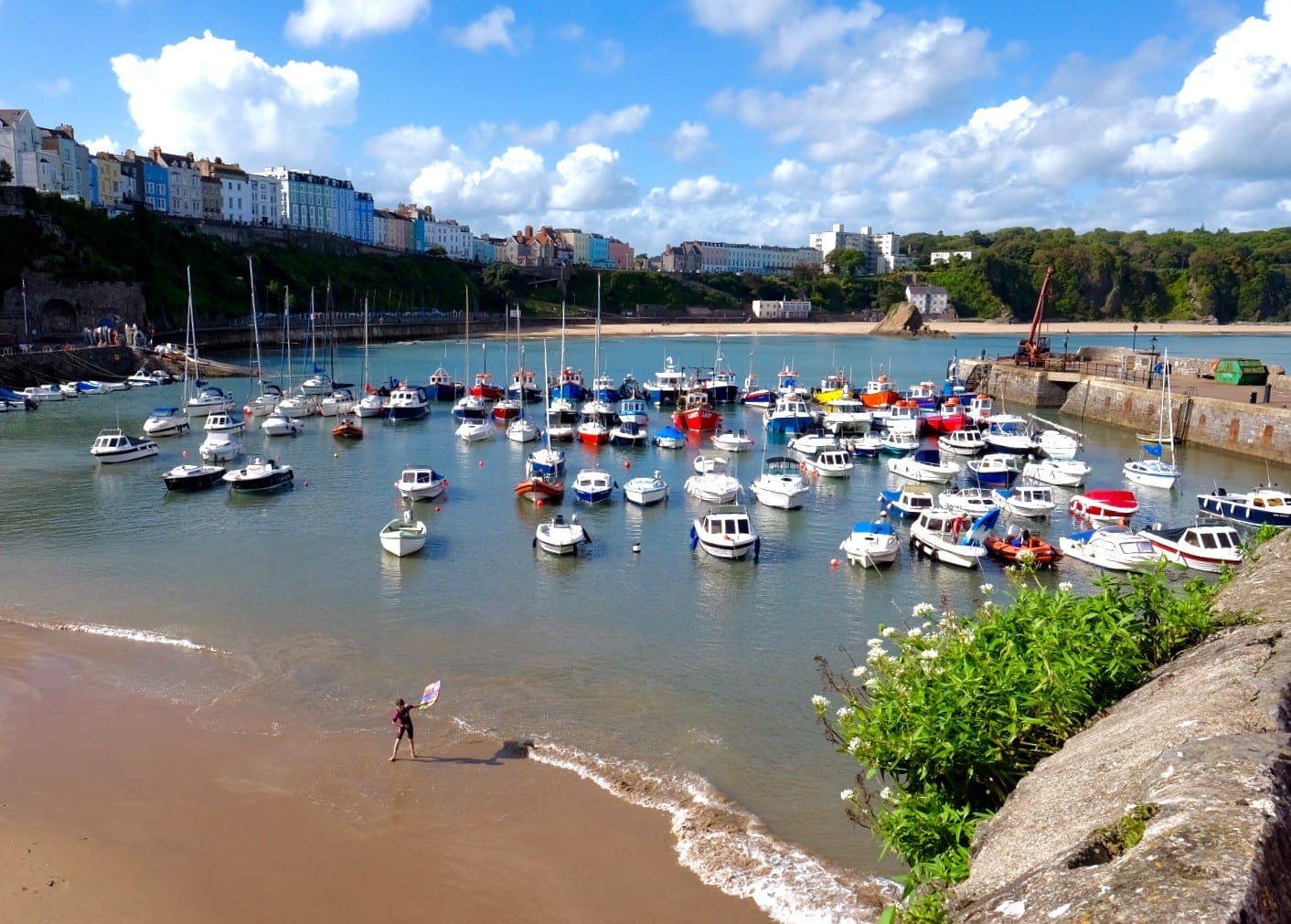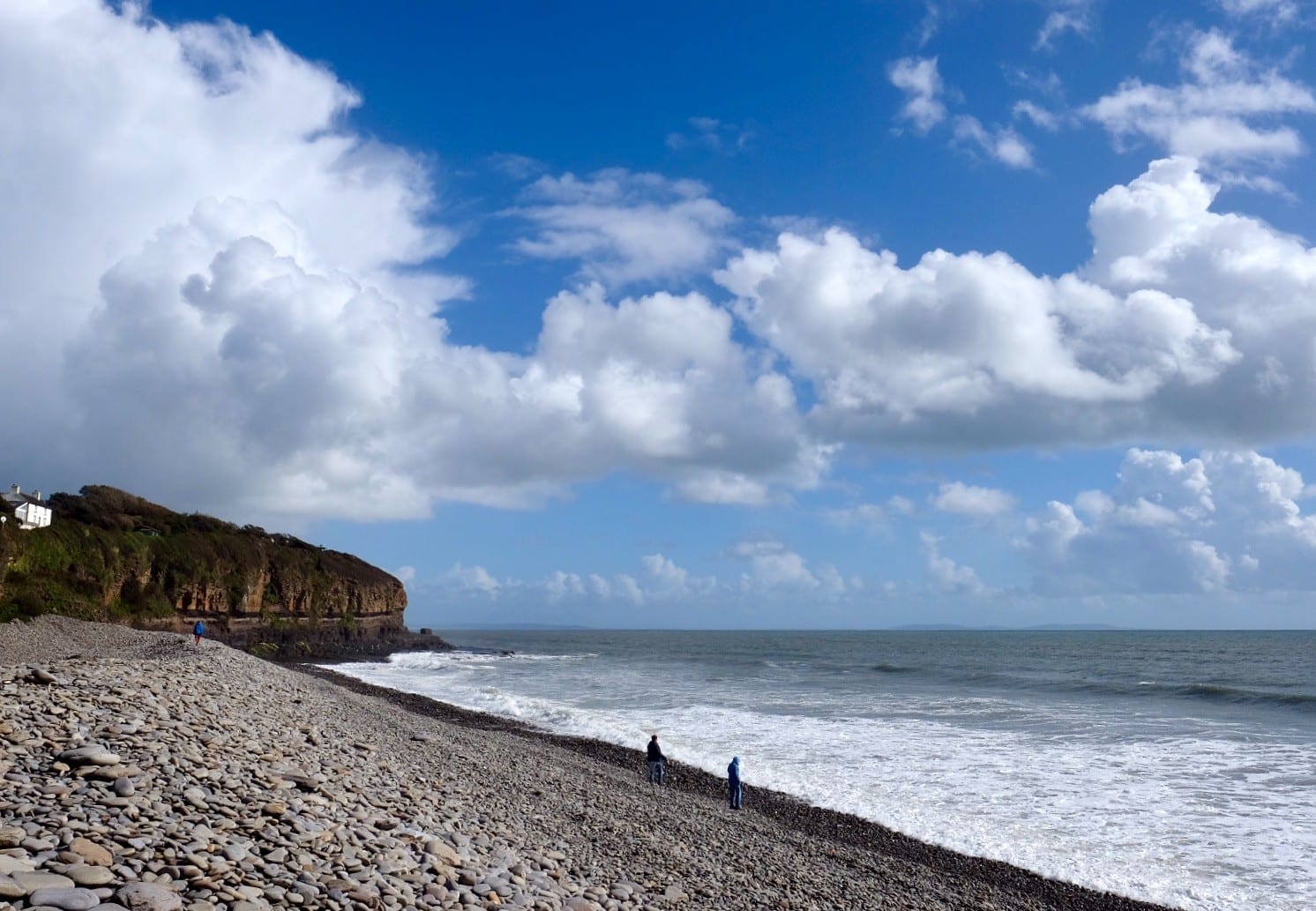 It's also easy to explore the Pembrokeshire Coast with Tenby as a base. Also, I was shocked to learn that trains come here!
South Wales Side Trips
Once you've decided on where to base, fill in your days with little side trips. Most of these places could be visited in 1-2 hours; some of them could be used for a longer stay if you wanted to take it super-slow.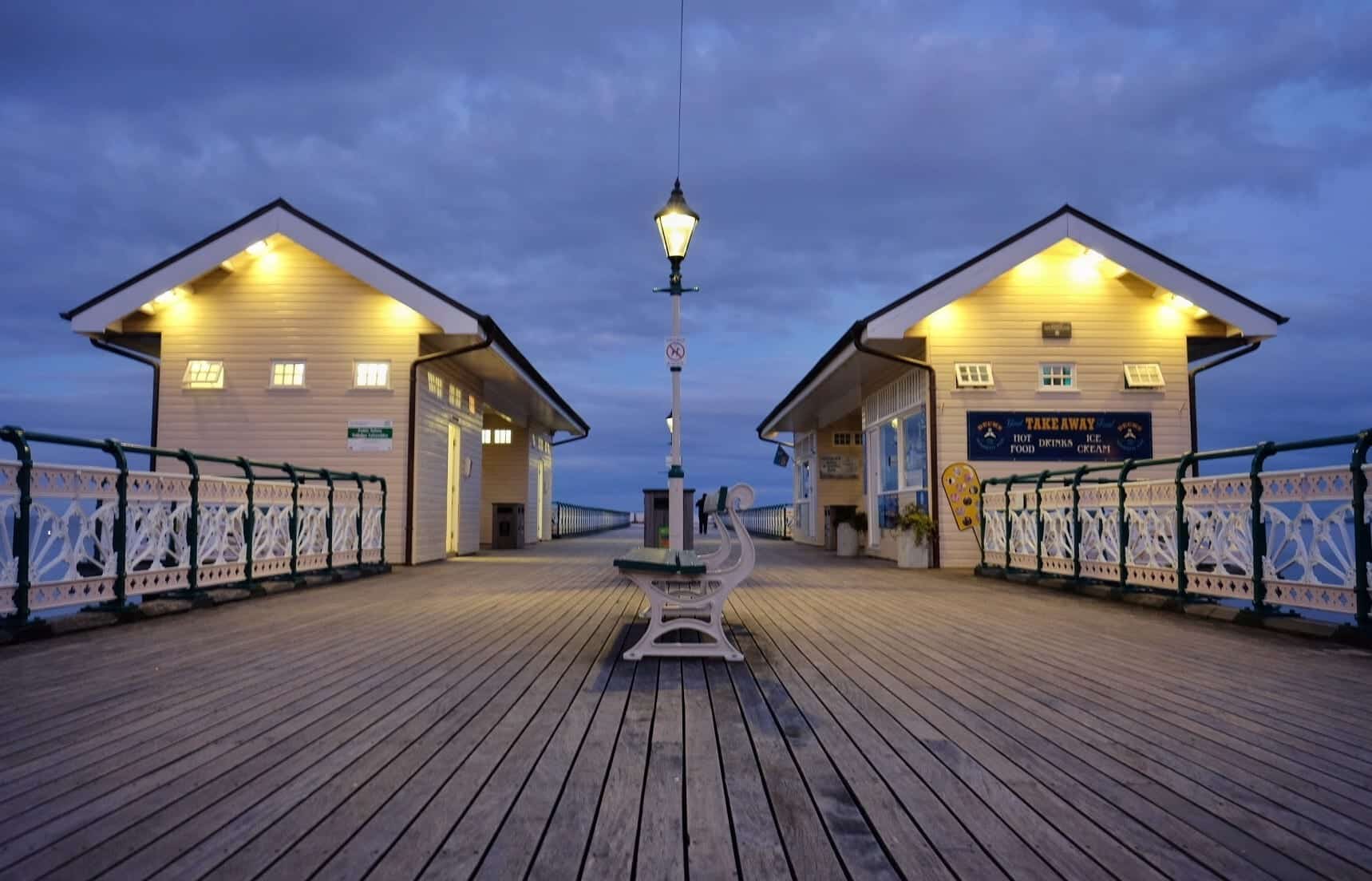 Penarth
Penarth is a small seaside town so close to Cardiff that it's practically part of the city. If you're in Cardiff, take time to stop here in the evening and check out the pier. Not only is it perfect for sunset photos, but one of the best restaurants in Wales, Restaurant James Sommerin, is across the street. They have a Michelin star and I adored everything on the menu!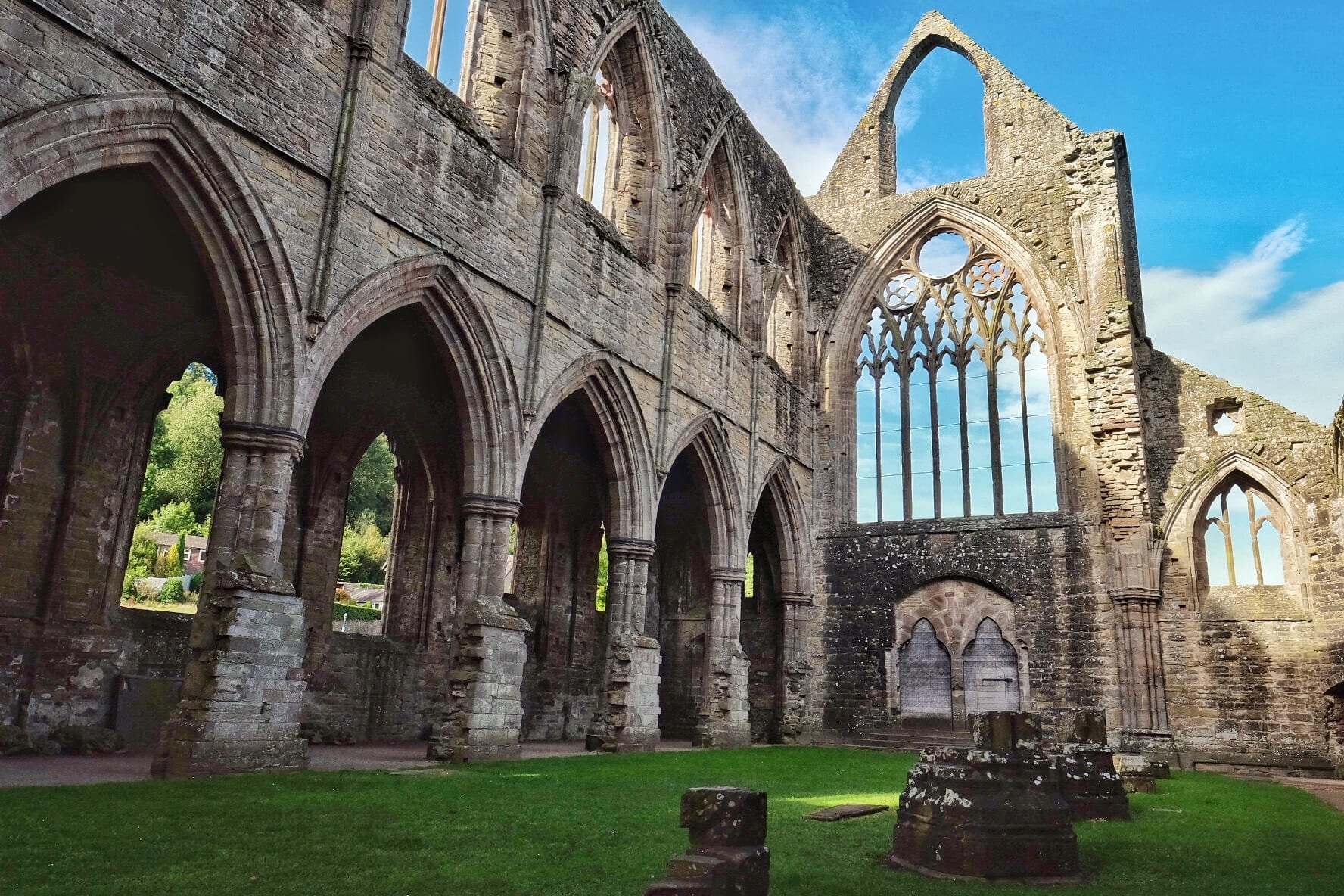 Tintern
Tintern is a tiny town, but it's home to Tintern Abbey — an incredible complex worth visiting. Tintern Abbey was founded in the 12th century and went into ruin by the 16th century, making it a beautiful place to explore and photograph. It's also been immortalized in numerous poems.
Tintern is on the England border and it's a short distance from Cardiff, on the way to Haye-on-Wye.
Laugherne
Laugherne (pronounced "Larn" — gotta love those Welsh consonants!) has two claims to fame: it's home to a castle (Laugherne Castle) and it's the home of poet Dylan Thomas. In fact, you can stand in front of the castle and photograph it simultaneously with Thomas's house and his writing shack in the background! (The house is white; the shack is a little black dot.)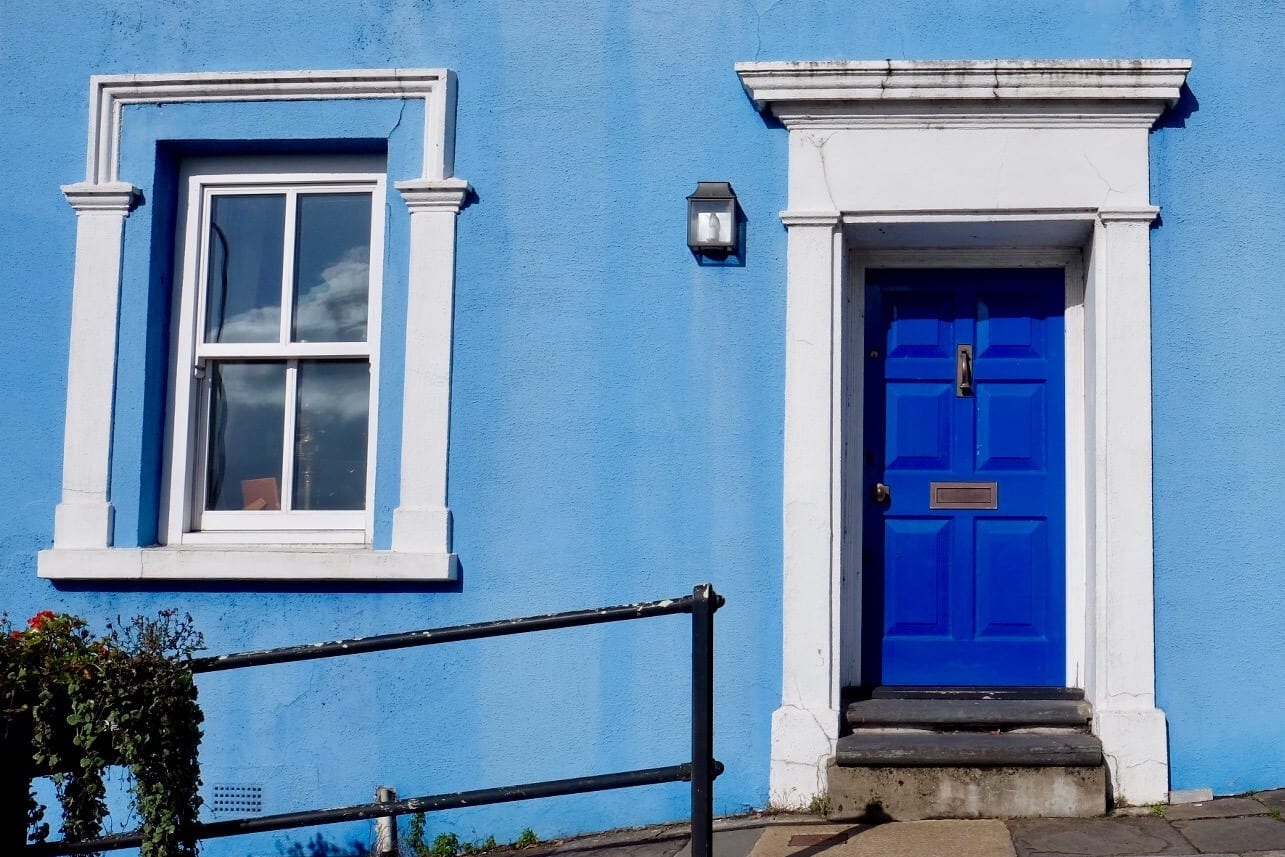 Llandailo
Llandailo is a lovely little town with an oft-photographed row of pastel houses. It's a nice place to have a quick wander, as there are several local shops worth perusing. I loved Heavenly Chocolate, a bakery and pastry shop.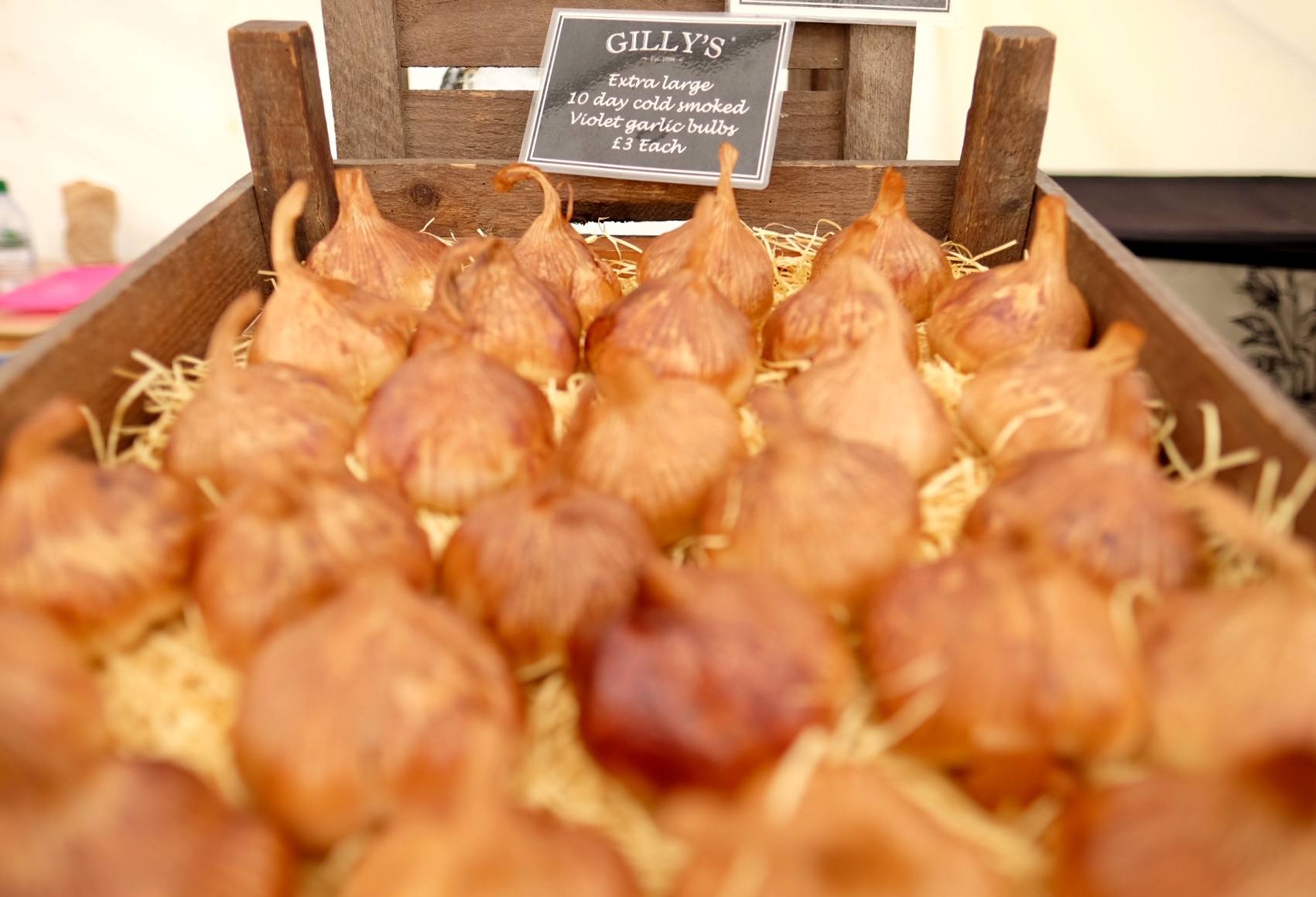 Abergavenny
Abergavenny is a small town home to a famous food festival in September — but I visited to attend a Welsh cooking class at The Culinary Cottage. Chef Penny Lewis has cooked for THE QUEEN (and it took her about 90 minutes to reveal that — if I had done that, I'd be telling strangers on the street!) and she led us in a group lesson making lamb meatball stroganoff, leeks with smoked salmon, and a meringue with blackberries, all served with Welsh wines.
This class was a lot of fun and I feel like I got to know the mystery that is Welsh cuisine a lot better!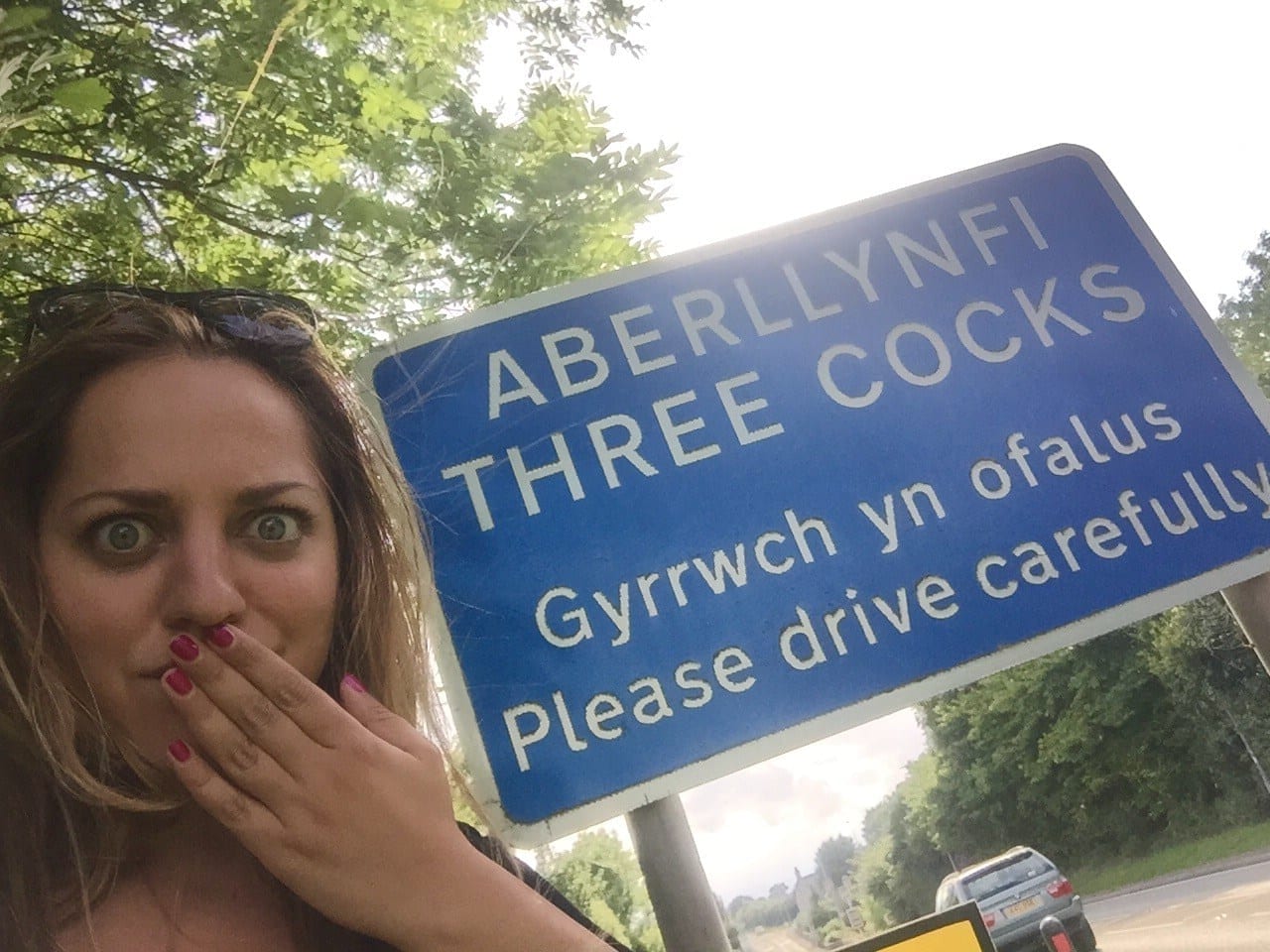 Three Cocks
I'm not sure what there is to do in Three Cocks, but seriously, that sign was made for selfies.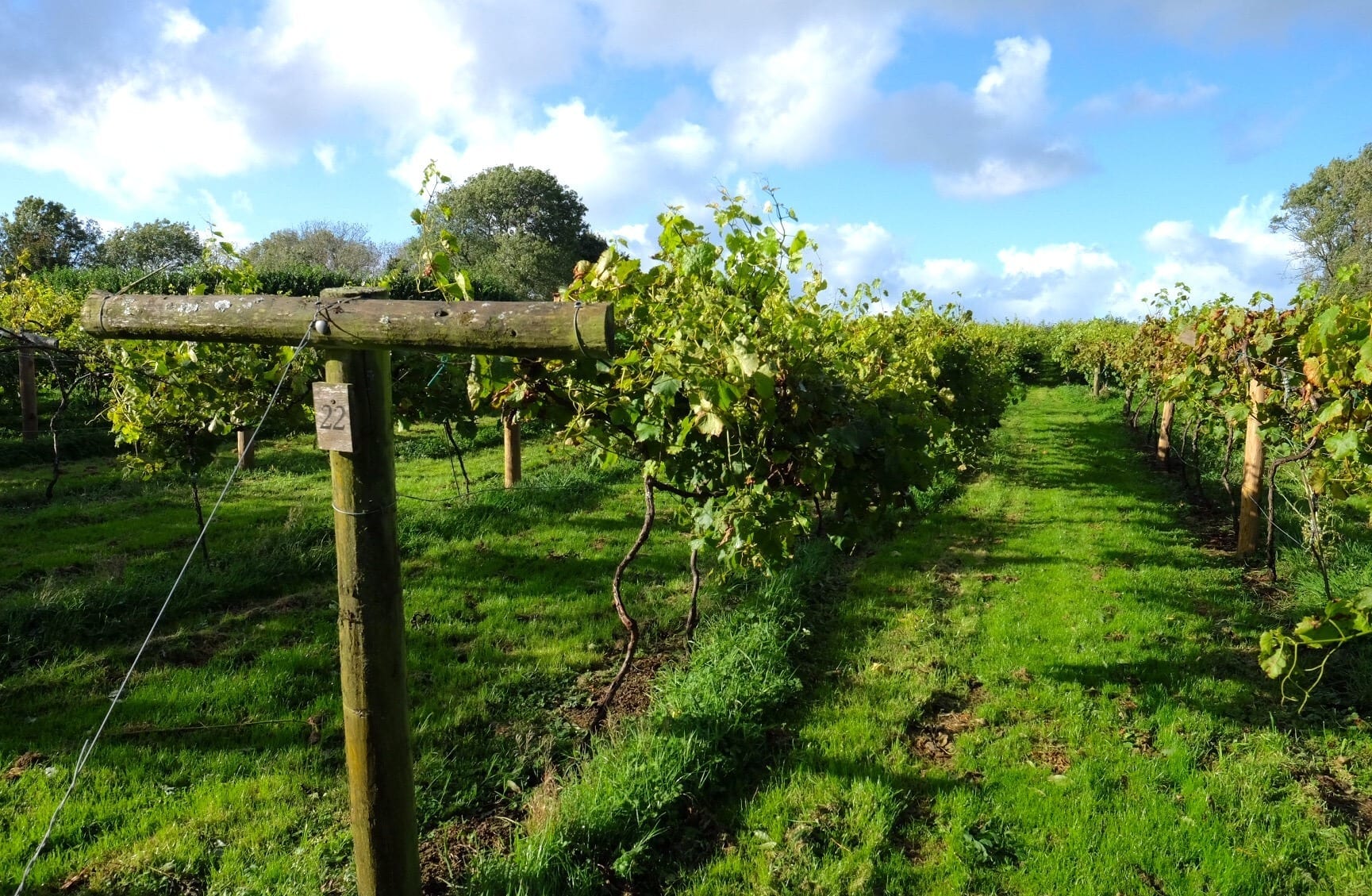 Jabajak Vineyard
"If you're going to drink Welsh wine, you'll need three other men: one to hold his arms down, one to hold his legs down, and one to pour it down his throat." Ha. But seriously, Wales has a wine scene and some of their wines are surprisingly good, especially the whites.
Jabajak Vineyard is a bit out of the way, but I enjoyed tasting their local blends. It's also an exceedingly comfortable place to stay overnight — great rooms, great food, great wine! And the vineyards are lovely to wander (keep an eye out for the Shetland ponies).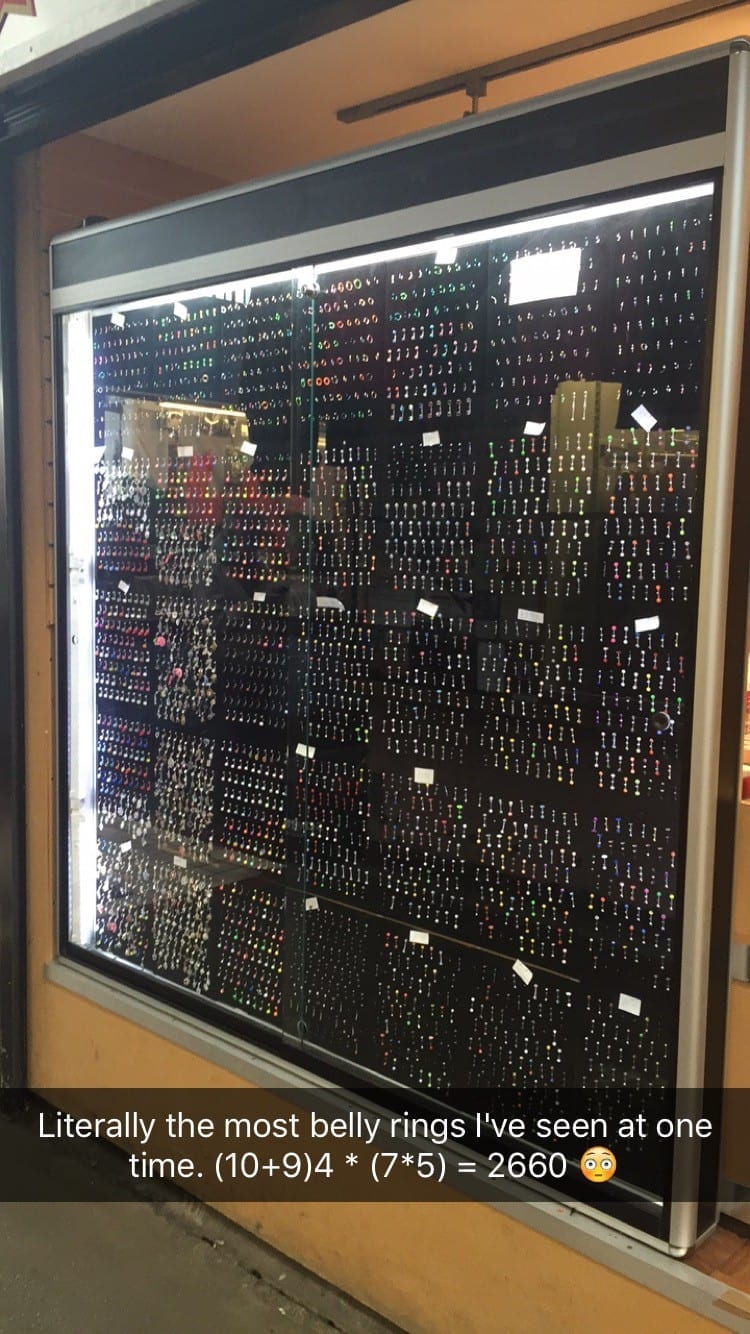 Swansea and the Mumbles
Swansea, Wales's second-largest city, doesn't get included in itineraries very often, and I don't think it would appeal to a lot of travelers if you're limited on time. It was heavily bombed during World War II and it's not the prettiest city to look at. That said, I took a quick wander around the central market and I loved it — it was much more working class and local than everywhere else I'd been in Wales and I found it very interesting to explore.
Alternatively, head out to The Mumbles, a beach community just outside the city. The beaches are lovely and Catherine Zeta-Jones, a Swansea native, has a house here. They also have a famous pub crawl challenge where you get a beer in every bar along the boardwalk.
Fun fact: "mumbles" is Welsh slang for boobs. The town gets its name for a pair of rocks rising out of the water.
What to Eat in Wales
My trip to South Wales was all about the culinary treasures! Here's what you should keep an eye out for in Wales.
Welsh Cakes
Welsh cakes are everywhere in Wales — you'll eat a lot of them! They're like a cross between a cookie and a scone, usually packed with currents for flavor. They're great with tea.
I had a lot of Welsh cakes on my trip, but the absolute best ones were from Fabulous Welsh Cakes near Cardiff Bay. You can get them hot off the griddle! There is a world of difference between a fresh Welsh cake and a stale one.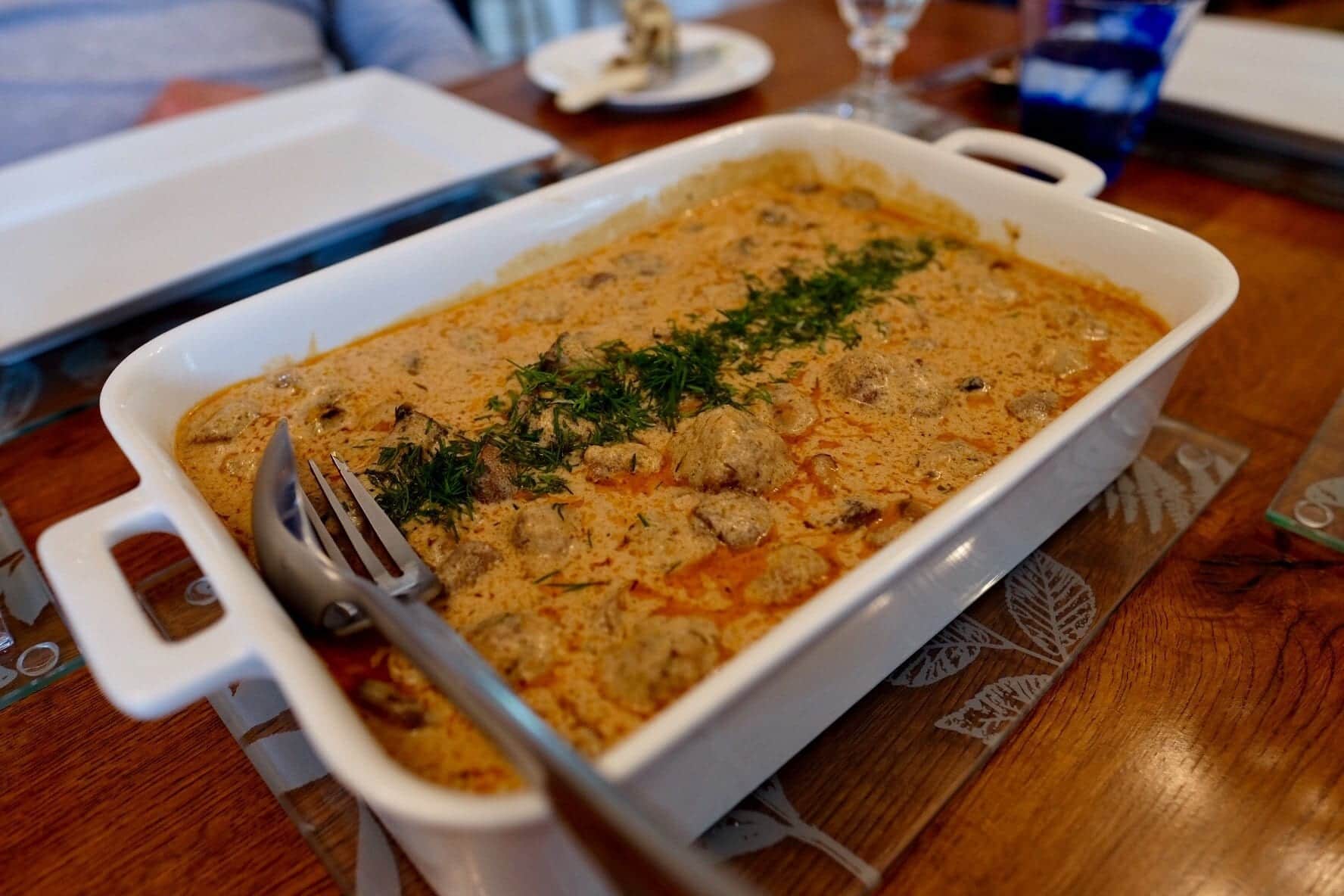 Lamb
Wales is the land of sheep and not surprisingly, lamb is on almost every menu. It's tender and juicy in almost every form. (Just be sure to pace yourself, as lamb is intense; after a few days, I didn't want to touch it again!)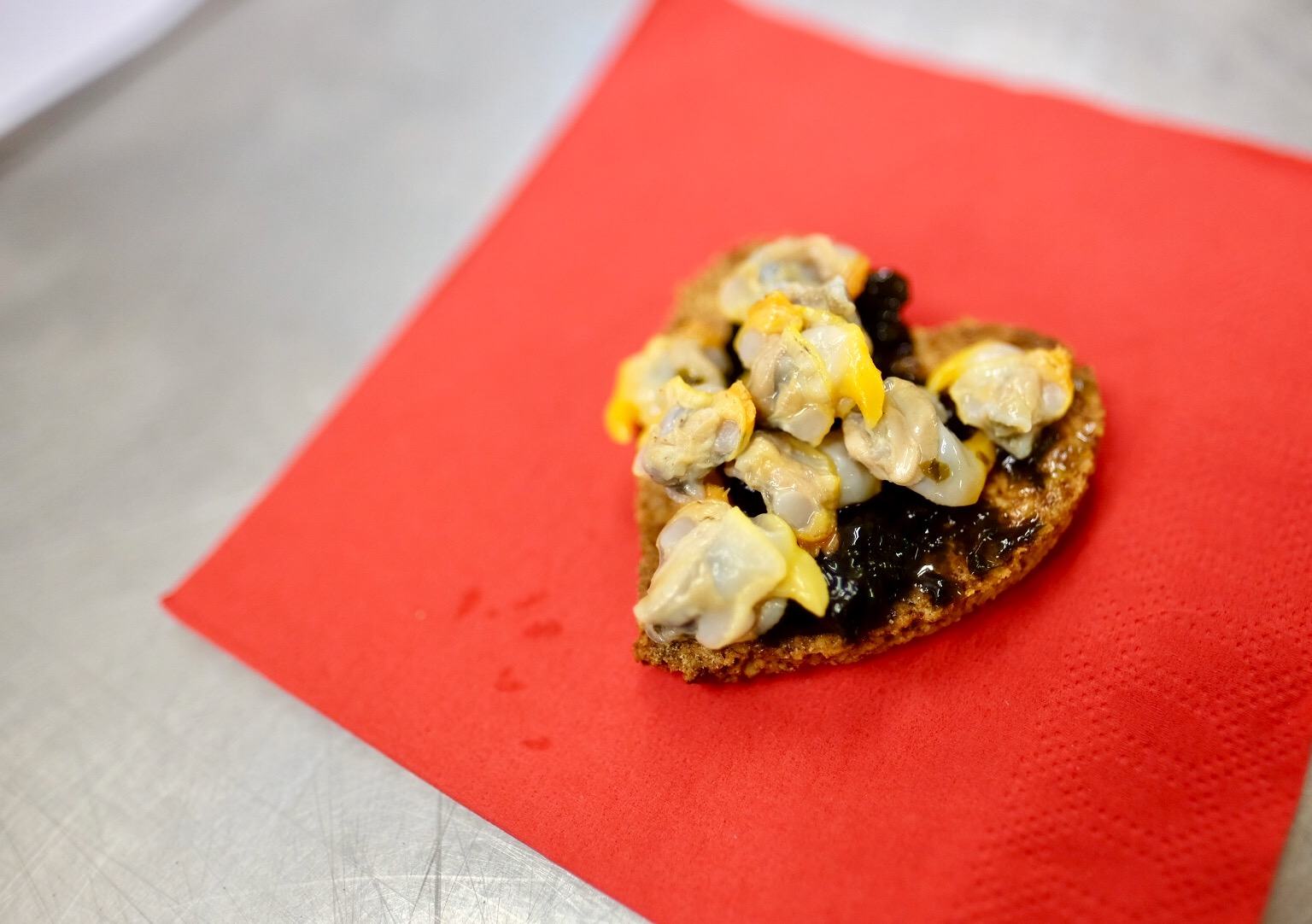 Cockles
Cockles, or tiny clams, are one of the most popular kinds of seafood in Wales. It sounds like a funny name until you realize that coquilles is the word for scallops in French!
Also popular: laverbread, a seaweed puree popular in Wales. Pair it with some cockles on bread or a savory biscuit, pictured above.
Leeks
Leeks are the official vegetable of Wales! Try them however you can. I was never into leeks until I lived in the UK; I quickly became obsessed. Especially with creamed leeks — so bad for you, but so good in the moment. I now cook with leeks all the time at home.
Faggots
Uh, yeah. I feel uncomfortable typing that, but that's the actual name. If Scotland has haggis, Wales has faggots: a creative way to use up the leftover bits of meat. They are essentially pork meatballs made primarily from offal and served with gravy. Like haggis, faggots are delicious if you don't think about exactly what you're eating.
Snowdonia Cheeses
I first discovered the Snowdonia Cheese Company in Chester in 2011 and immediately became a fan. I was delighted to reacquaint myself with these cheeses on this trip. The Black Bomber, their signature cheddar, is fabulous, but I love their crazy flavors too.
I also got the best news ever on this trip: THEY NOW HAVE THEM IN THE UNITED STATES! You can get them at some Whole Foods markets. I'll be on the lookout in New York.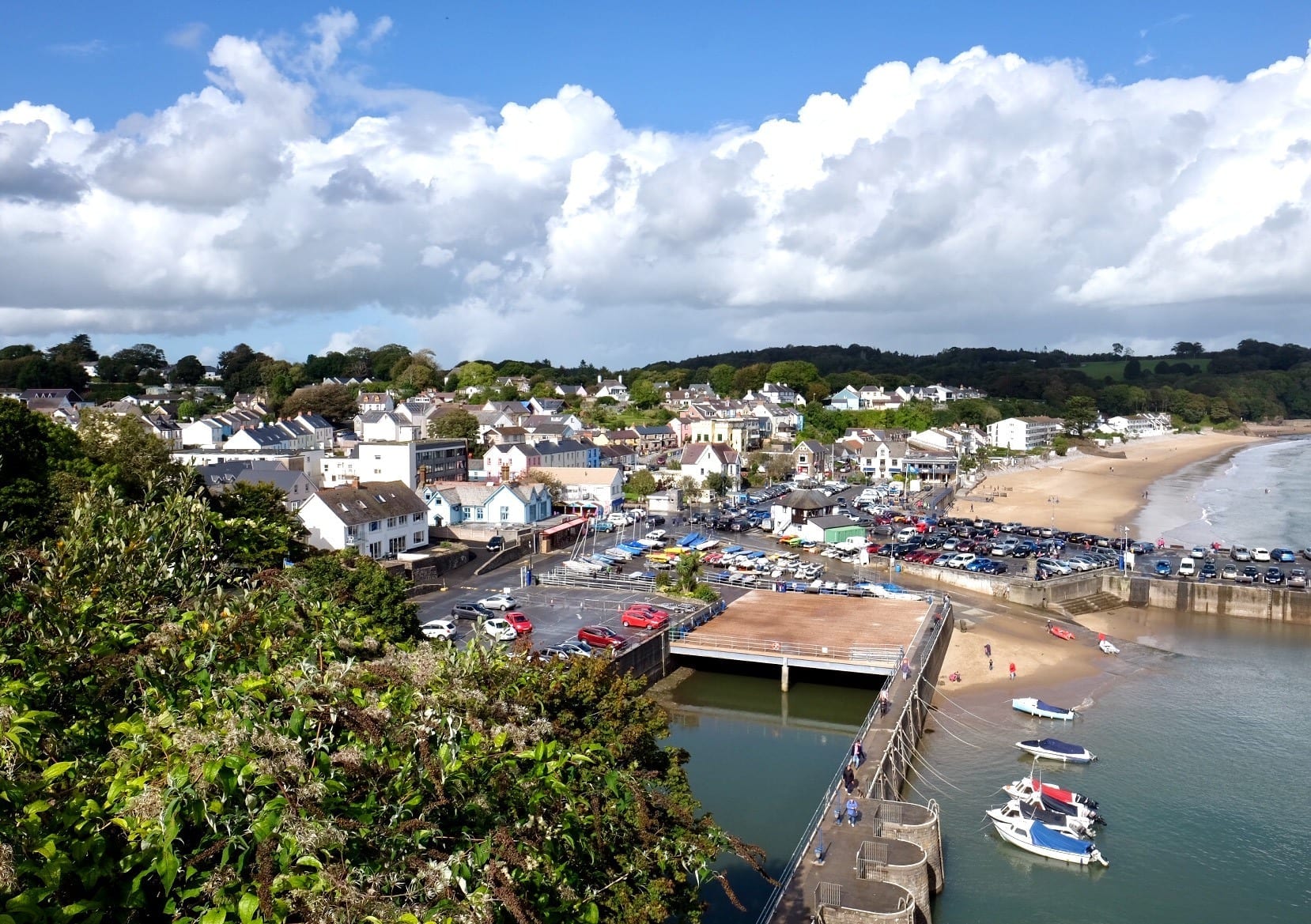 The Magic of Wales
For me, the highlight of Wales was simply exploring the countryside, on foot or by car, and admiring the scenery, stopping for great food, and seeing all the little towns along the way. Wales is so beautiful, and I feel like it's ripe for exploration — a little bit more off the beaten path than the popular tours of England and Scotland.
Come to Wales — and come hungry — and you'll have a wonderful time.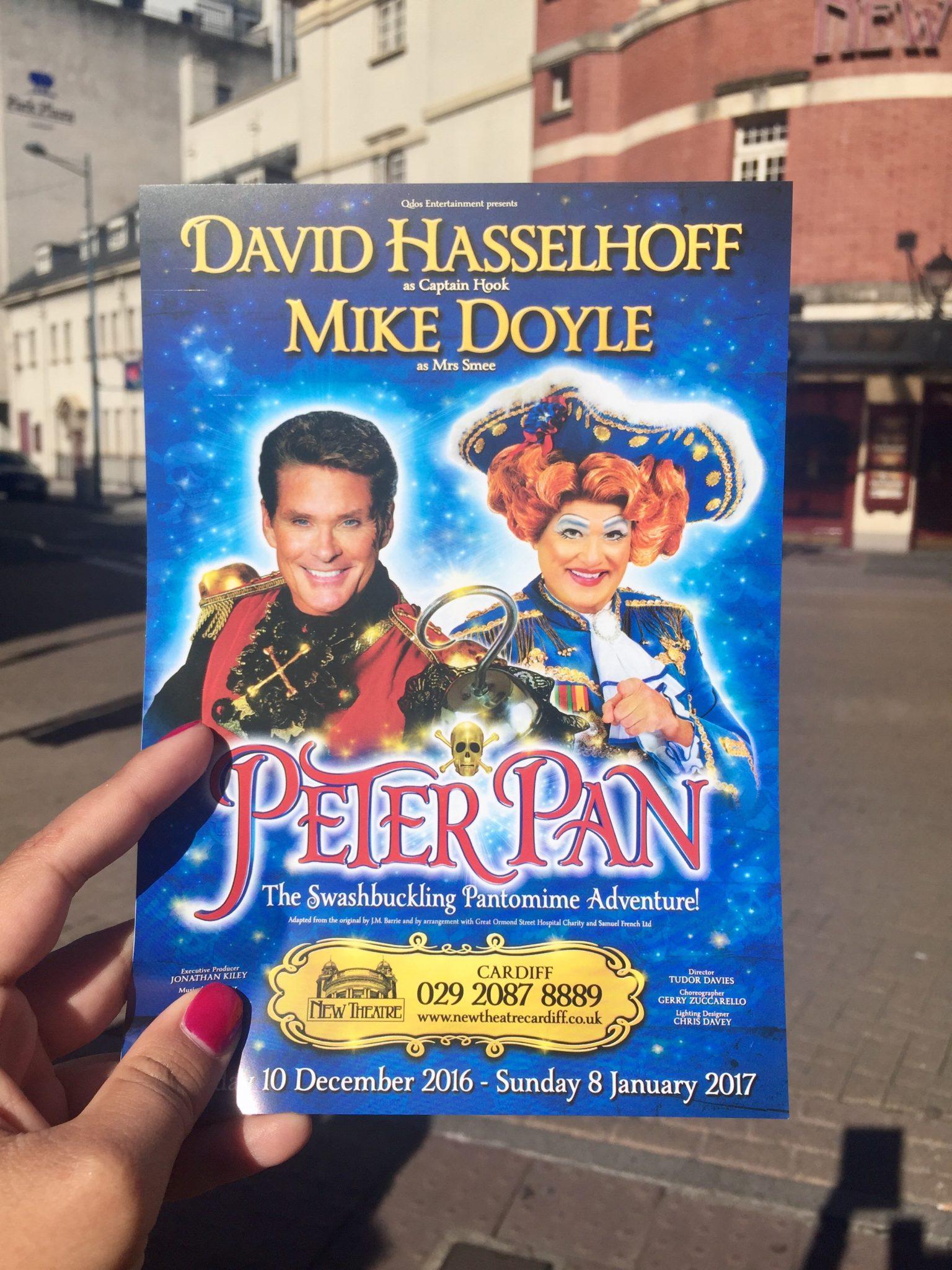 I Only Ask One Thing
I beg you, if you happen to be visiting Wales between December 10, 2016, and January 8, 2017, PLEASE GO TO CARDIFF AND SEE DAVID HASSELHOFF PLAY CAPTAIN HOOK AND THEN GET ON SKYPE AND TELL ME EVERY. SINGLE. DETAIL.
Essential Info: The Loving Welsh Food tour in Cardiff has a variety of options. I went on the Cardiff Tasting Tour, which costs £35 ($43 USD); see all the options here.

In Cardiff I stayed at the Park Plaza Cardiff, a luxury property I loved, set in an ideal location in the center of town. Rates from £89 ($108).

I also stayed at Jabajak Vinyard, which had beautiful rooms and wonderful food and wine. Rates start at £65 ($79) for singles and £110 ($134) for couples.

Find more hotels in Cardiff here.

Admission to Tintern Abbey is £6 ($7) for adults.

Admission to Laugharne Castle is £4 ($5) for adults.

The Culinary Cottage offers cooking demonstrations starting at £55 ($67), cooking lessons starting at £65 ($79), and multi-day lessons with a boarding option as well.

On this trip my colleagues and I traveled with Mike Davies of Dragon Tours, who also drove us. Mike is a wonderful tour guide, he has his Ph.D in medieval history, and if you're in the market for a private guide and driver, you will have a great time with him!
I visited Wales as a guest of Visit Britain. All opinions, as always, are my own.
Get email updates from Kate
Never miss a post. Unsubscribe anytime!