Adventurous Kate contains affiliate links. If you make a purchase through these links, I will earn a commission at no extra cost to you. Thanks!
This was the month that I moved to New York! Far and away, that dwarfs anything else I did this month.
I went on and on about my apartment in last month's recap — it seems a bit silly now, as I hadn't even moved to the place yet! I will tell you, however, that my place is even better than I remembered. I had worried myself into believing it was smaller than it was, but there is more than enough room for all my stuff. And the couch fit through the door just fine!
I'm so enjoying just being in my place and nesting. I can't tell you how amazing it feels to have a home of my own after being on the road for five years.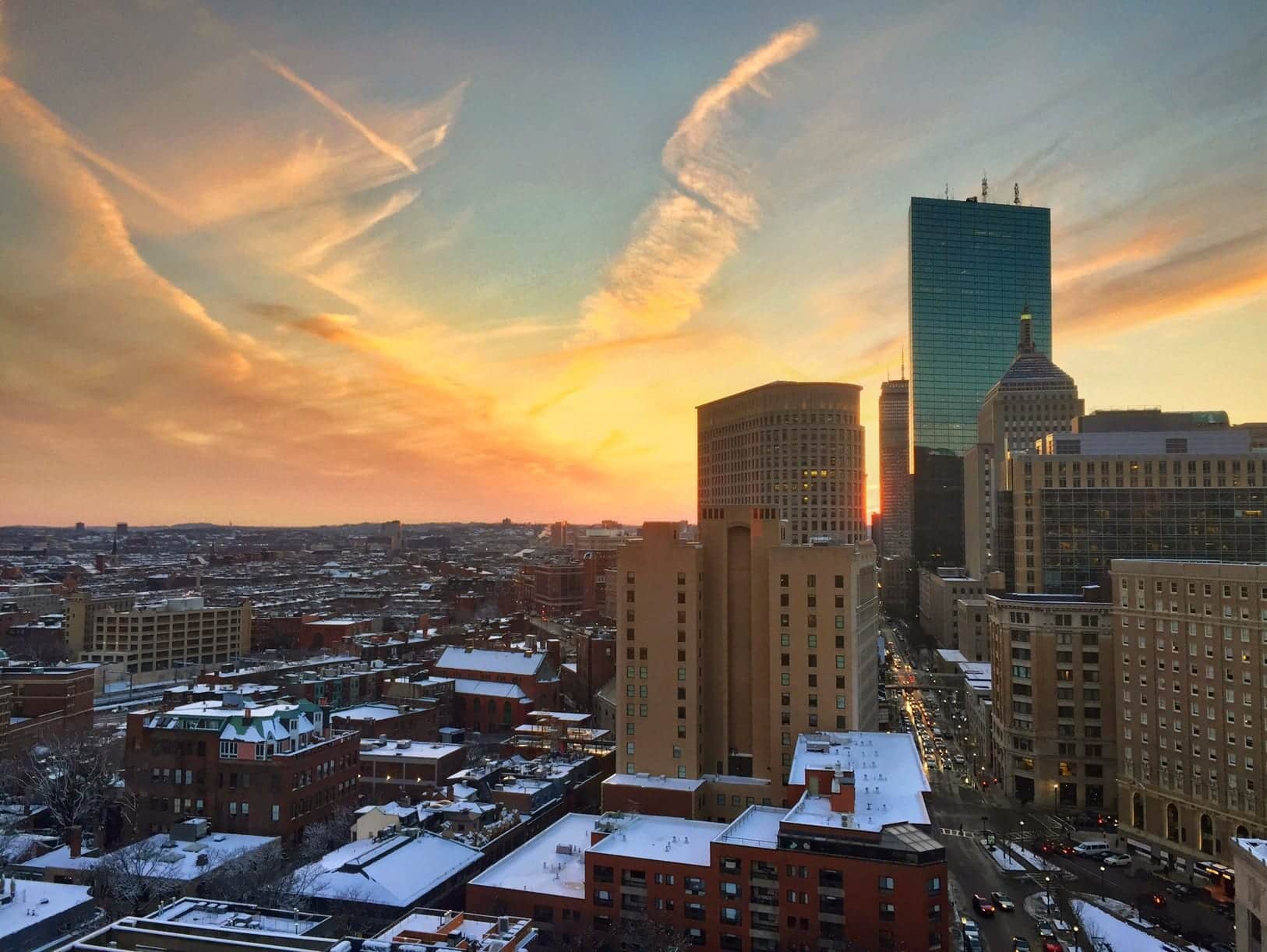 Destinations Visited
Reading, Lynn, and Boston, Massachusetts
New York, New York
San Francisco, Yountville, St. Helena, and Oakland, California
San Juan, Puerto Rico
Favorite Destinations
Oakland. What a cool city.
San Francisco. A total beauty and always a pleasure to visit.
San Juan. Bring on the palm trees and turquoise water!
Highlights
Moving into my new apartment and furnishing it! The first furniture-less day, I sat on my duvet while leaning against the wall. (That is horrible for your back, by the way. Ugh.) Piece after piece trickled in: big purple couch, mattress and box spring, rug, dining table and chairs, desk chair, bed frame, nightstand. The place is really starting to come together. Next up: framing and hanging my art!
COOKING. Now that I have a kitchen, I have reason to actually cook again! I love using my slow cooker, going out, coming home, smelling something delicious and knowing that I AM THE DELICIOUS APARTMENT!
Exploring Harlem. I'm loving discovering the nooks and crannies in my new neighborhood!
Exploring Bushwick in depth. I love Bushwick and maintain that it's the strangest place in New York — but it's best to go with someone who knows her way around because it's so spread out and many of the coolest places are hidden. My friend Jessie invited me and a few of our blogger friends on her Beer, Bites and Art Instawalk, which included everything from beer and meat tasting to cappuccino making and raw chocolate sampling. This was one of my favorite days in New York so far. Expect a full post on the experience soon!
Eating my way through the Bay Area. I did a Top Chef-themed culinary trip with Visit California and we ate our faces off. So much good food in such a short period of time! The sunshine was especially nice, coming from the cold and rainy northeast.
Seeing Smart People. I went to my first Off-Broadway play since arriving, Smart People, and it was a great one. Starring Joshua Jackson (PACEY), Mahershala Ali (Remy from House of Cards), Anne Son (we share a mutual friend!) and Tessa Thompson (Michael B. Jordan's girlfriend in Creed), it was smart, thought-provoking, well-acted and very well done. There may have been a few celebs in the audience…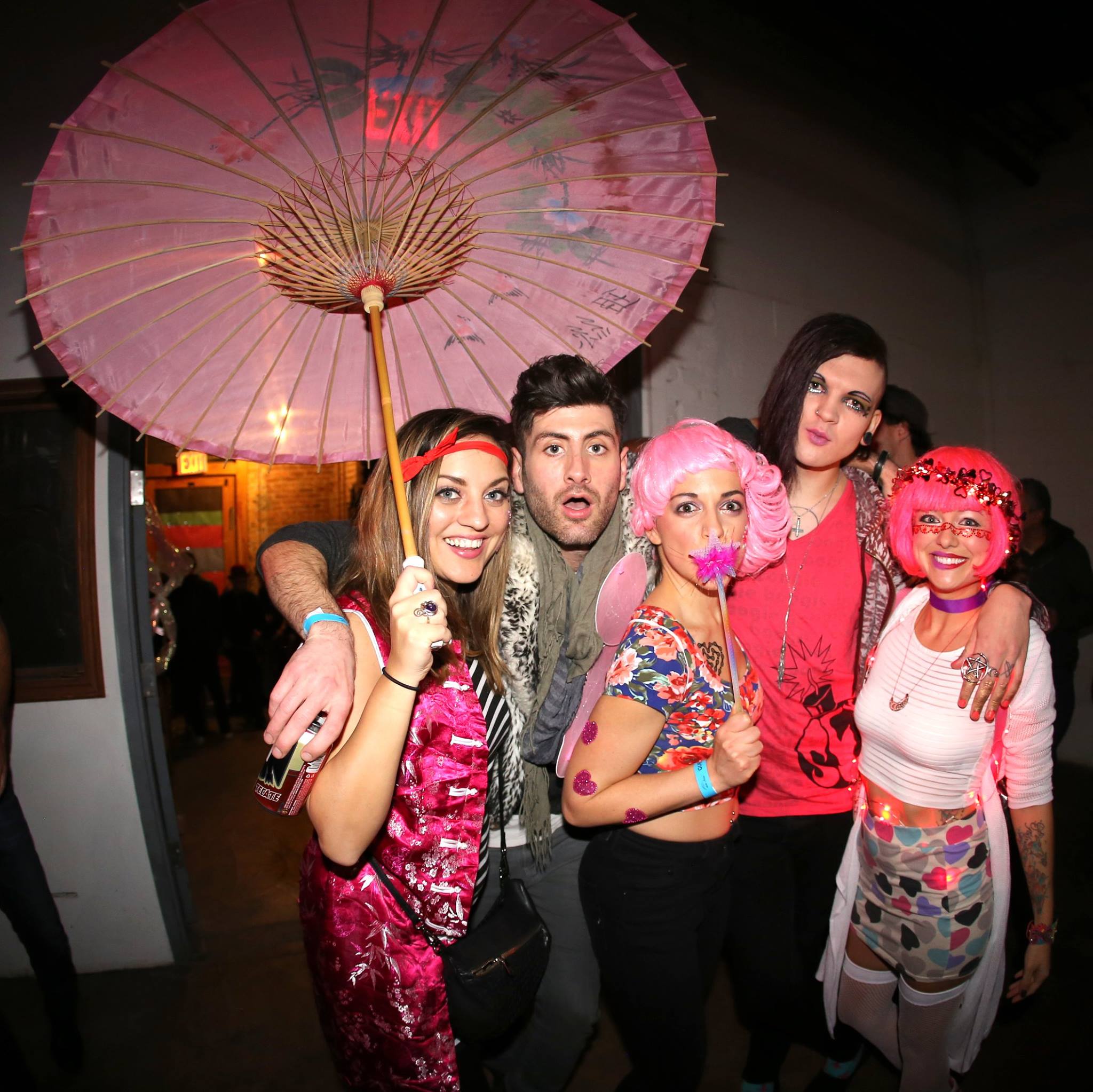 Going to my first…rave? Is this what you would call a rave? A dance party on Valentine's Day in a furniture warehouse in Brooklyn where people wear crazy costumes? Well, I went to one. The best part? Going to a party where you can wear WHATEVER YOU WANT. So for me it was my Vietnamese ao dai from Hoi An on top of a black and white striped dress with black leggings and black and pink sneakers. With makeup and accessories by costume aficionado Anna!
The party was put on by ebb + flow and it was a lot of fun! I doubt I'll become a regular, but I'm sure I'll be at another in the future.
Discovering Taskrabbit. Dude, Taskrabbit is my NEW FAVORITE THING. You can just hire people to come over and do stuff that you are too busy, too lazy, too weak, or too unskilled to do! I hired people to haul away the huge piles of packaging from furniture deliveries, assemble my bed, and install my shade. This is as addictive as Uber; I've already talked myself out of hiring Taskrabbits for random things I don't really need.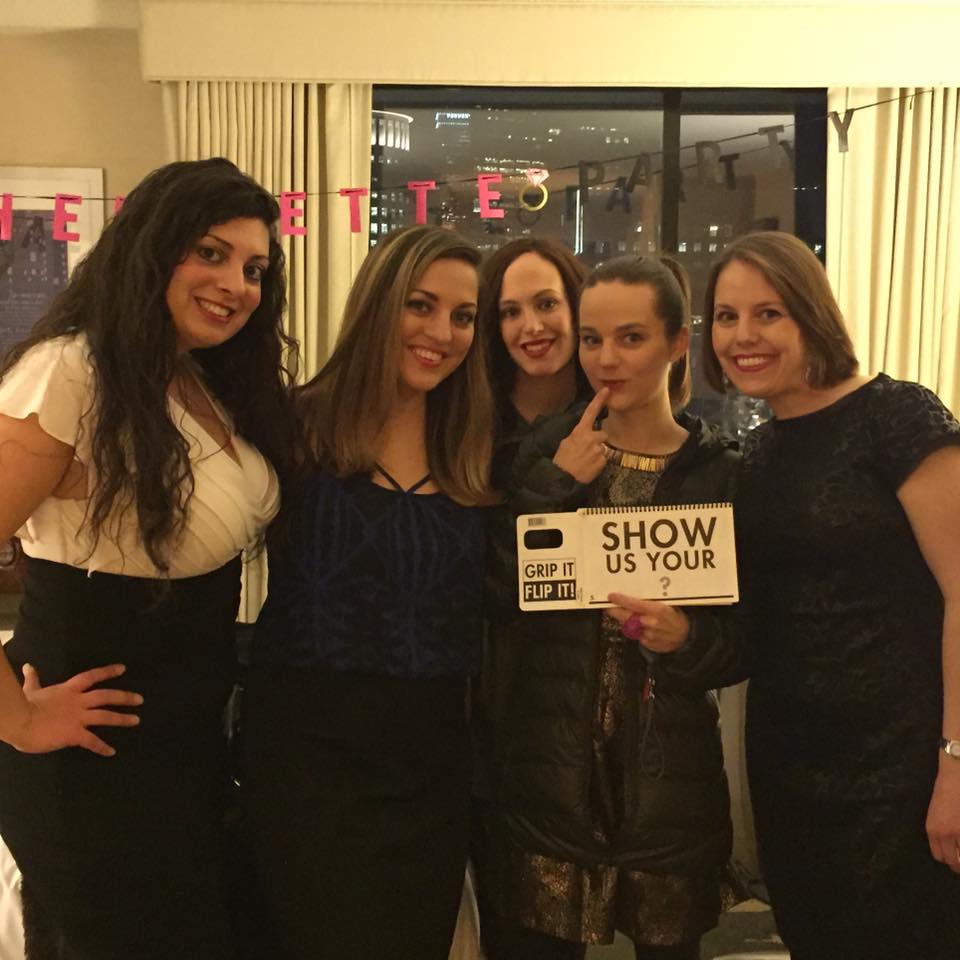 Celebrating a bachelorette in Boston. My friend Janelle (center) celebrated her final night of singledom in style! We stayed at the excellent Revere Hotel (the same place that hosted the Women in Travel Summit), went to a drag show, had some craft beers, and went to a…strange club. Just like her shower, it was a great way to get to know her friends I hadn't met before!
An Oscar party for the ages. One of the things I've missed the most while traveling is being involved in Oscar season. This year I saw all the Best Picture nominees and went to an Oscar party! My friend Beth actually made themed food for all the movies: a chocolate pudding "dirt cake" with potatoes in it for The Martian, buffalo jerky for The Revenant, Brooklyn egg creams for Brooklyn, brie cheese for Brie Larson, Sam Adams beers for Spotlight, Matthew McConaughey's turkey chili Frito pie, and more.
Reconnecting with NYC friends. It's a true blessing that I haven't had any awkward or lonely times after moving to a new city. I moved to New York largely because I have so many friends here already, and I love that there's always someone around!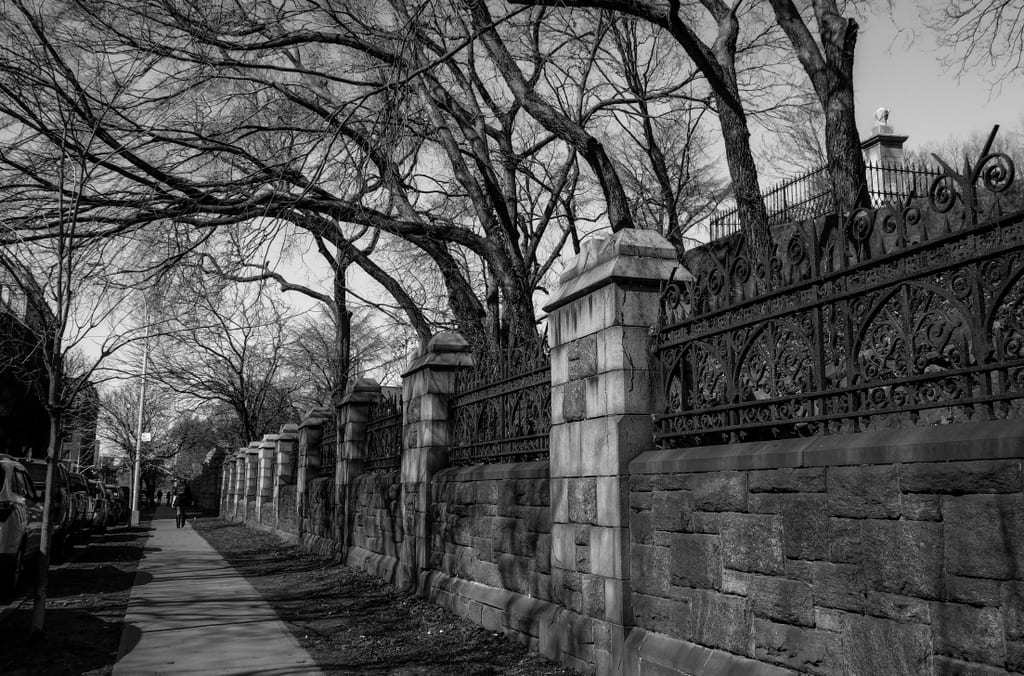 Challenges
I had a run-in with a racist individual. She made a nasty comment and I immediately called her out on it. Beyond that, I'm not going to be more specific about the incident; I may reveal more at a later time. I will say that I was so furious, I couldn't stop shaking.
Delivery madness. I had to spend a lot of time at home waiting for deliveries from UPS and FedEx. Sometimes they would be too heavy for me to lift up the stairs. (Thanks so much to my kind upstairs neighbor who helped me with some of the furniture!) And when I was just sitting down to dinner an hour away in Brooklyn, I got a text that I had a package that had arrived but was too heavy to move inside, even into the entryway…so I worried like crazy for hours that it would be stolen. (It wasn't. It was my bed and it was so heavy that I had to cut it apart while outside and take it up in pieces.)
Living in the city, not having a doorman, plus not having an office makes the whole delivery scenario quite challenging, especially heavier pieces. I love having Amazon Prime, but having to be home for deliveries means I'm not using it as often as I did in Massachusetts.
I overdid it on the food in California. It was hard not to overdo it on this trip — on our first day, we literally did a dessert tasting followed by a food tour followed by a dinner, no downtime in between — and by the last day, I was hurting. I showed up to the Oscar party with champagne for the girls and ginger tea bags for myself!
I had a flight from hell. I've always hated flying US Airways, due to their tiny, uncomfortable seats; that said, I've flown them often in the past because they were convenient and cheap from Boston. Now that American has merged with US Airways, part of me assumed those planes would disappear. NOPE. I had a crappy old US Airways plane under the American name with a seat that didn't lean back, an engine that screamed rather than purred, a frayed seatbelt, and a hard, unyielding "cushion." This was on a red eye flight home from San Francisco, and no, I did not sleep.
As usual, the challenges this month were minimal, and for that I am grateful.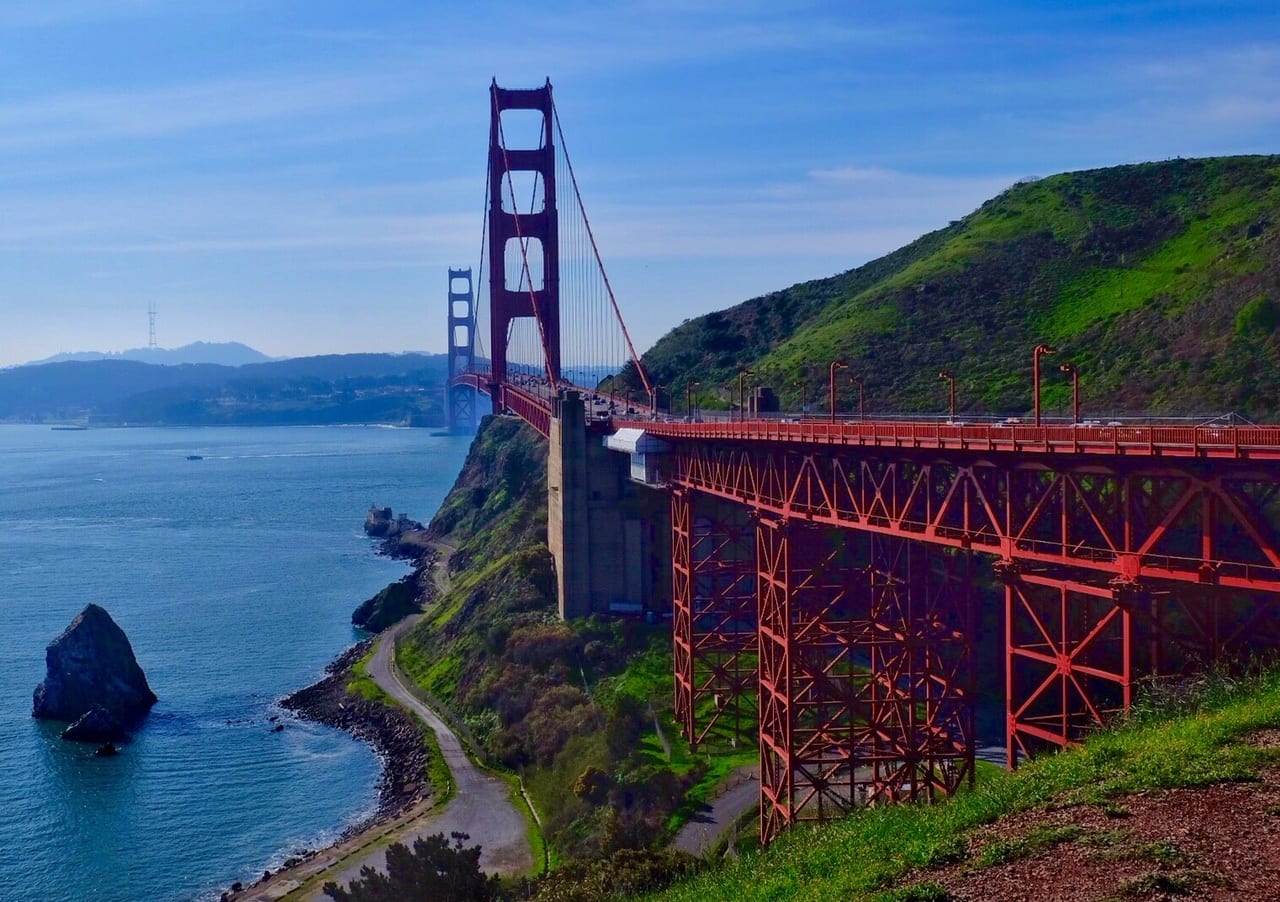 Most Popular Post
The Truth About Extreme Budget Travel — I am SO GLAD you guys liked this one! I spent a lot of time on it.
Other Posts
Privilege in the Gardens — Something to think about when you meet people while traveling.
Why I Moved to Harlem Instead of Brooklyn — I'm also super pleased with the enthusiastic response to this post!
How to Avoid Motion Sickness While Traveling — Tons of tips that should work for everyone.
The Funk Factor of Tirana, Albania — Here's a cool, offbeat city to visit!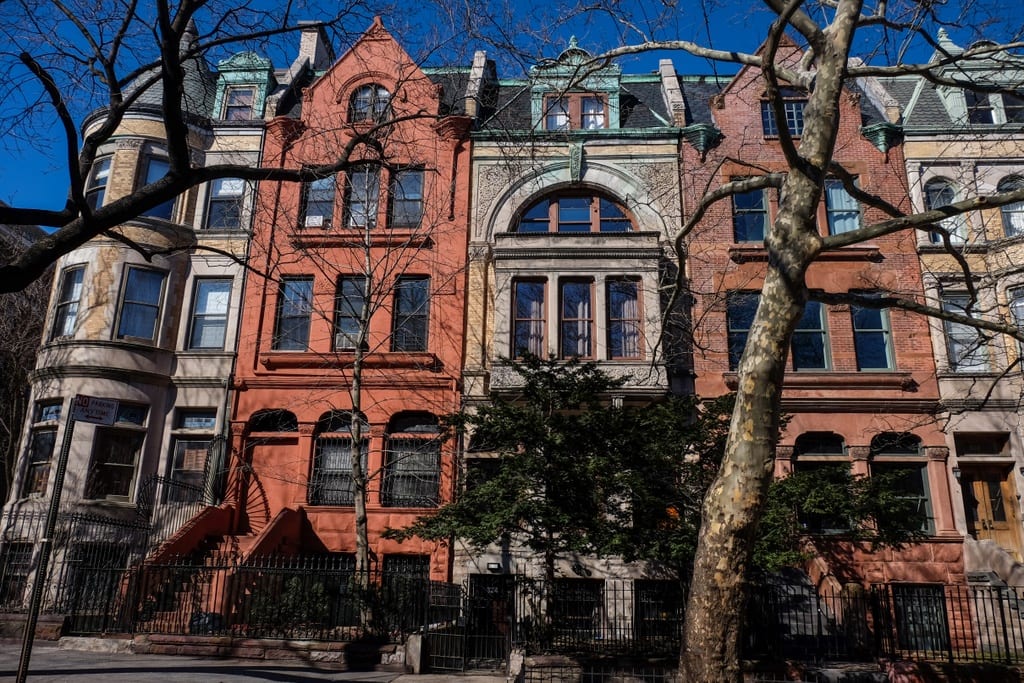 News and Announcements
First, I've got some plans starting to coalesce within New York, but I'm going to hold off for now until I have definite news. That said, many of you were receptive to a meetup in Harlem, so I think I may plan one for March or April. Stay tuned!
Last month, my goal was to spend time with 29 friends — not new friends, but existing friends. And five friends whom I hadn't seen in the past five years.
My grand total? 18. And only one I hadn't seen in five years. Ugh.
BUT. I made a ton of new friends this month. If you counted those, my total would be in the thirties. Plus, I saw some of my friends three or more times. So I think that's acceptable, especially since I ended up on press trips for a quarter of the month.
Now, what's my goal for March? To start getting back into a fitness routine, something I haven't had since 2010. I'll be joining a gym in my neighborhood, and I'd love to try some other stuff, too. There's both $5 yoga and bikram yoga a few blocks from my place; I'm also up to try some random Groupon stuff!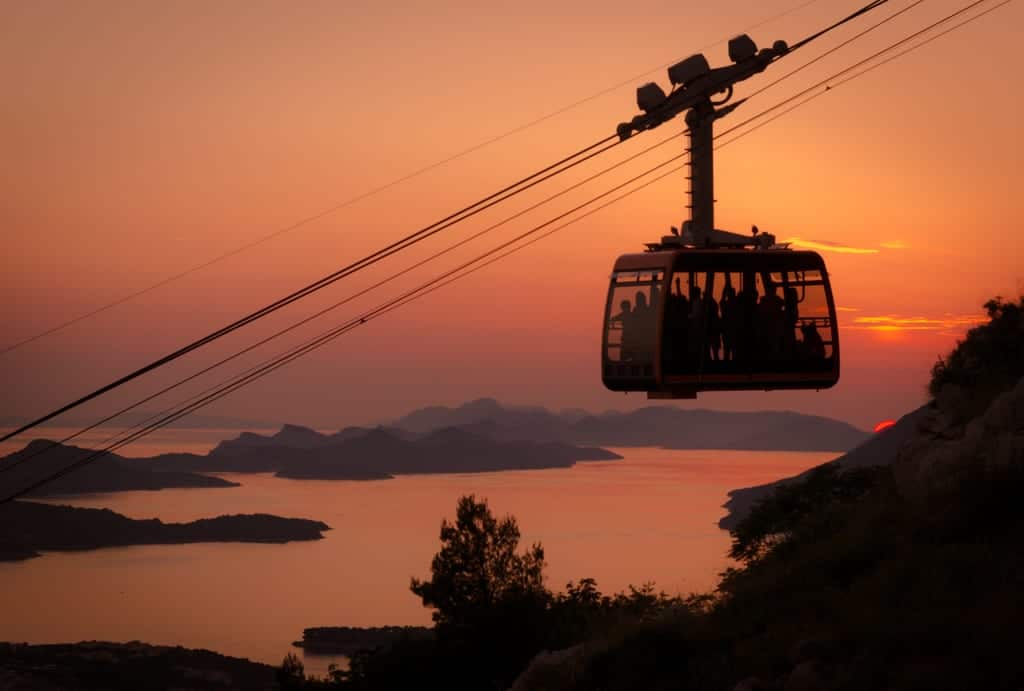 Most Popular Photo on Instagram
Who can resist a cable car sunset? This is one of my favorite photos I've ever taken. It's from Dubrovnik in 2014.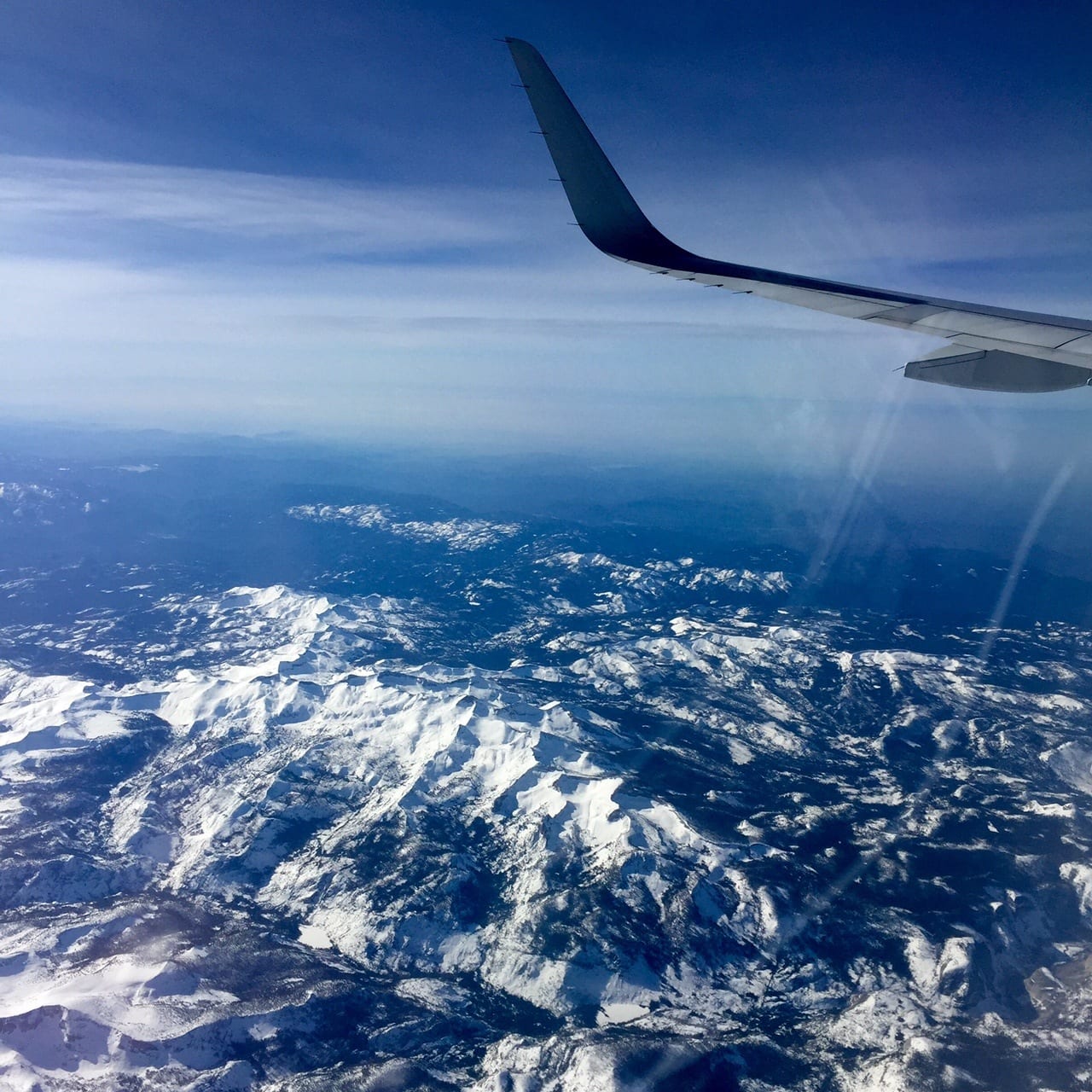 What I Read This Month
The Run Of His Life: The People vs. O.J. Simpson by Jeffrey Toobin — I wanted to read up on the O.J. Simpson trial before the TV series came out. I was 9 when the murder took place and 11 when the verdict came out. I remember it being on TV all the time (and I actually owned a pog with Judge Ito on it), but beyond that, I was too young to pay attention to the case. So I decided to read this book to educate myself.
And it was FASCINATING. No wonder this was the trial of the century — there were so many unique and crazy factors. The fact that this happened in LA right after the Rodney King riots. The fact that the case was so divided over race. The fact that O.J. was so obviously guilty and yet the prosecution botched it up enough that he went free. I highly recommend giving this book a read if you're in the same boat as me and were too young to remember the trial. I wish I could go back in time and experience it in the moment!
Year of Yes by Shonda Rhimes — Who knew that the TV powerhouse was a quiet introvert who refused to do anything out of the ordinary? This memoir is about the year she agreed to start saying yes — to giving a speech at Dartmouth, her alma mater; to appearing on Jimmy Kimmel Live; to act in an episode of The Mindy Project.
I love the stories Rimes told — she makes you feel like a friend. That said, I didn't enjoy aspects of her writing style, the way she repeated herself over and over. (Seriously, this book could have been a third of its length.) But I enjoyed it and it was a very fast read. I've got a lot more respect for her now.
What I Watched This Month
American Crime Story: The People vs. O.J. Simpson. WOW. I'm obsessed with this show. Brilliantly cast (John Travolta! Those eyebrows!), it gets the 90s feeling SO right, and I love the focus on Robert Kardashian (ROSS!), because even though he was a minor player in the case, he was the most interesting individual — a deeply conflicted man who loved his friend, prayed for him, and was loyal to him at all costs, yet knew deep down that he was guilty.
Reading the book beforehand was definitely the right decision.
What I Listened To This Month
The 1975 — "The Sound." I wasn't familiar with The 1975 until they performed on SNL this month, but I really enjoyed this song! (Just to listen to. The lead singer is a bit too distractingly flamboyant for my taste.)
Also, have you checked out Behind the Lyrics on Spotify? I discovered it this month. If you listen to Spotify on your phone, a handful of songs have a "Behind the Lyics" screen pop up behind the album art. It's a mix of lyrics and pop up trivia. It is SO COOL.
The best song on Behind the Lyrics so far? "These Walls" by Kendrick Lamar, a favorite of mine. I feel like an idiot because all this time, I assumed it was just a song about doin' it. The best rap song about doin' it since, well, "Doin' It" by L.L. Cool J.
Not so. That song is FAR deeper and darker than I thought and it's a sequel to the song "Sing About Me" from good kid, m.A.A.d. City. Give it a listen. That song gives me chills now.
Coming Up in March 2016
I'm beginning the month in Puerto Rico, where I'll stay for a few more days before coming back to New York. I'll be in San Juan, Culebra, Orocovis and Ponce, which gives a short but varied overview of what the island has to offer.
I think I'll be spending the rest of March at home — but you never know. Anything's possible. 😉
At any rate, I think I may have pushed things a bit too hard too soon with two press trips back-to-back. I'm still recovering from the burnout/freakout/anxiety-ridden mess of November, and I don't think I'm quite ready to jump back into travel full throttle just yet. I need more time. Plus, I want to nest in my new place.
That's not a bad thing. Every day in New York can feel like traveling the world if you have the right attitude.
What are your plans for March?
Get email updates from Kate
Never miss a post. Unsubscribe anytime!