Adventurous Kate contains affiliate links. If you make a purchase through these links, I will earn a commission at no extra cost to you. Thanks!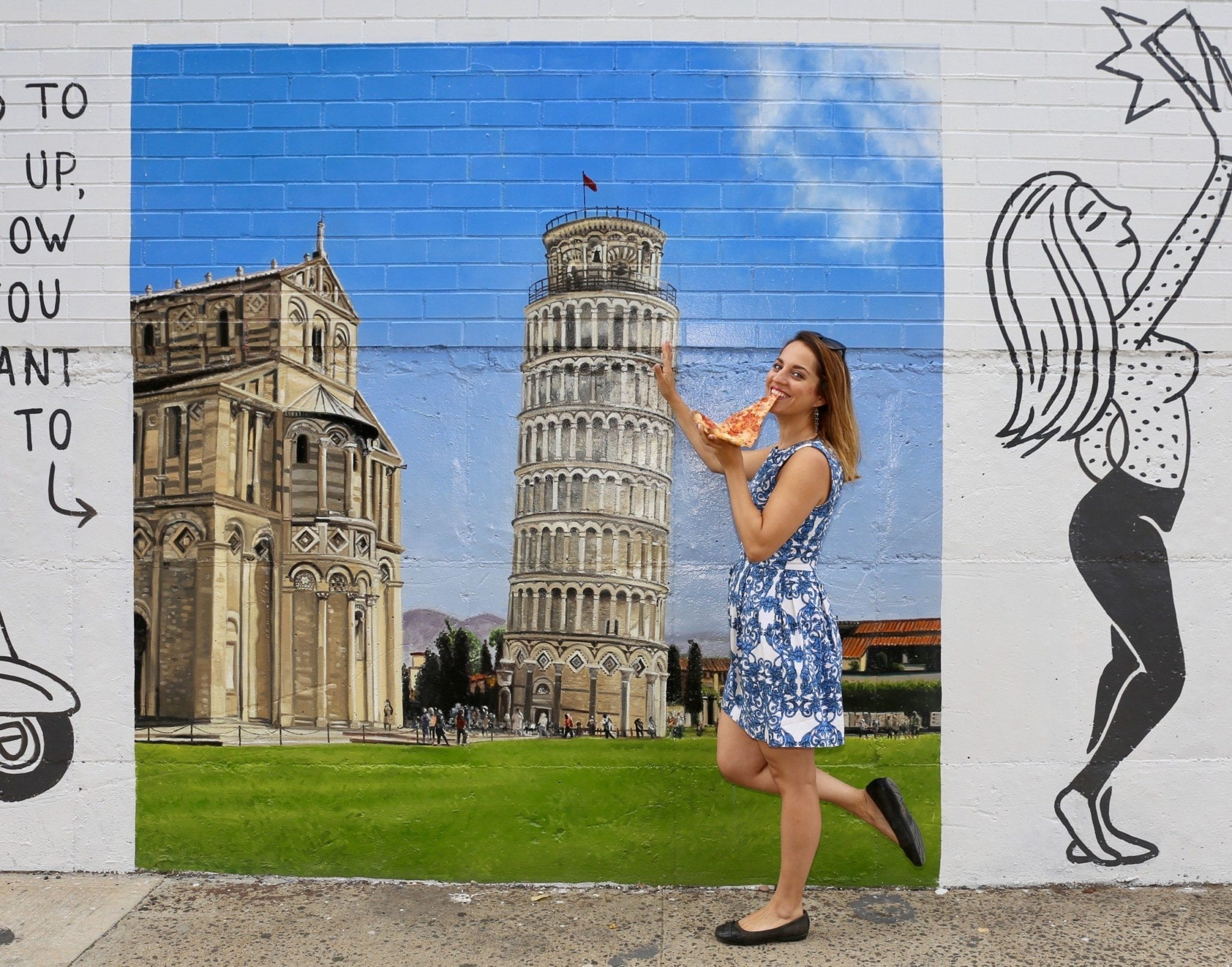 There's nothing like summer in the city, feeling droplets fall on you and wondering if it's pee.
I kid, I kid. At least 10% of the time I'm certain someone's spitting out their window.
I spent almost all of the month sleeping in my own bed in New York, only leaving to visit the Keys for five days. Here are the best and worst happenings of July 2017!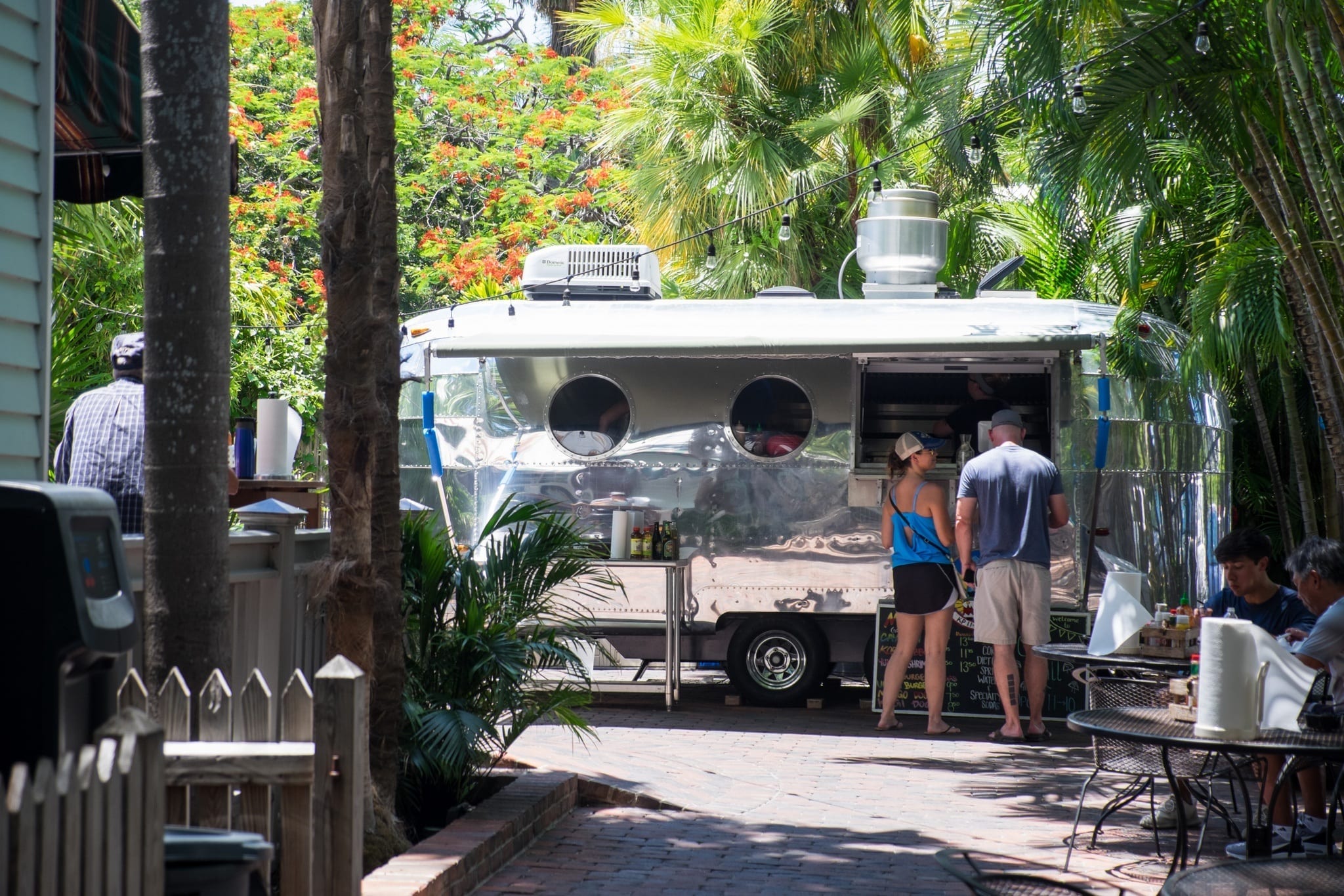 Destinations Visited
New York, Amagansett, Montauk, East Hampton, Sagaponack, and Bridgehampton, New York
Key Largo, Grassy Key, Marathon, Big Pine Key, Stock Island, and Key West, Florida
Favorite Destination
KEY WEST. Man, do I love that place. So much fun, so chilled out, so beautiful, and as wacky as ever with all the Hemingways.
Highlights
A fabulous trip to the Florida Keys. I just wrote about the trip in depth, so I won't repeat myself here, but the biggest highlight was hanging out with all the Hemingways at the lookalike contest!
My first real Fourth of July barbecue in years. I've been traveling so often on the Fourth of July, and when I'm at home, I usually hang out in Boston or go to a Red Sox game, so this was unusual! But my friend and her husband bought a house with a yard in Brooklyn this year, so yeah, they were kind of contractually obligated to invite all their friends over.
At that barbecue I was introduced to Secret Hitler. Have you ever played that game? It's an insanely fun party game made by the Cards Against Humanity people. Think Clue plus politics. There's nothing like celebrating your country's birthday by accusing everyone of being fascists!
Hanging with blogger friends — and Miss Marcella. I keep joking that New York is the new Chiang Mai because so many travel bloggers pass through! This month, Steph from Why Wait to See The World (formerly Twenty-Something Travel) and Mike from Art of Adventuring visited for a few days with their 11-month-old baby Marcella. We met up with Jodi of Legal Nomads and former blogger Joel. Fun fact: I have partied with all of them in Thailand.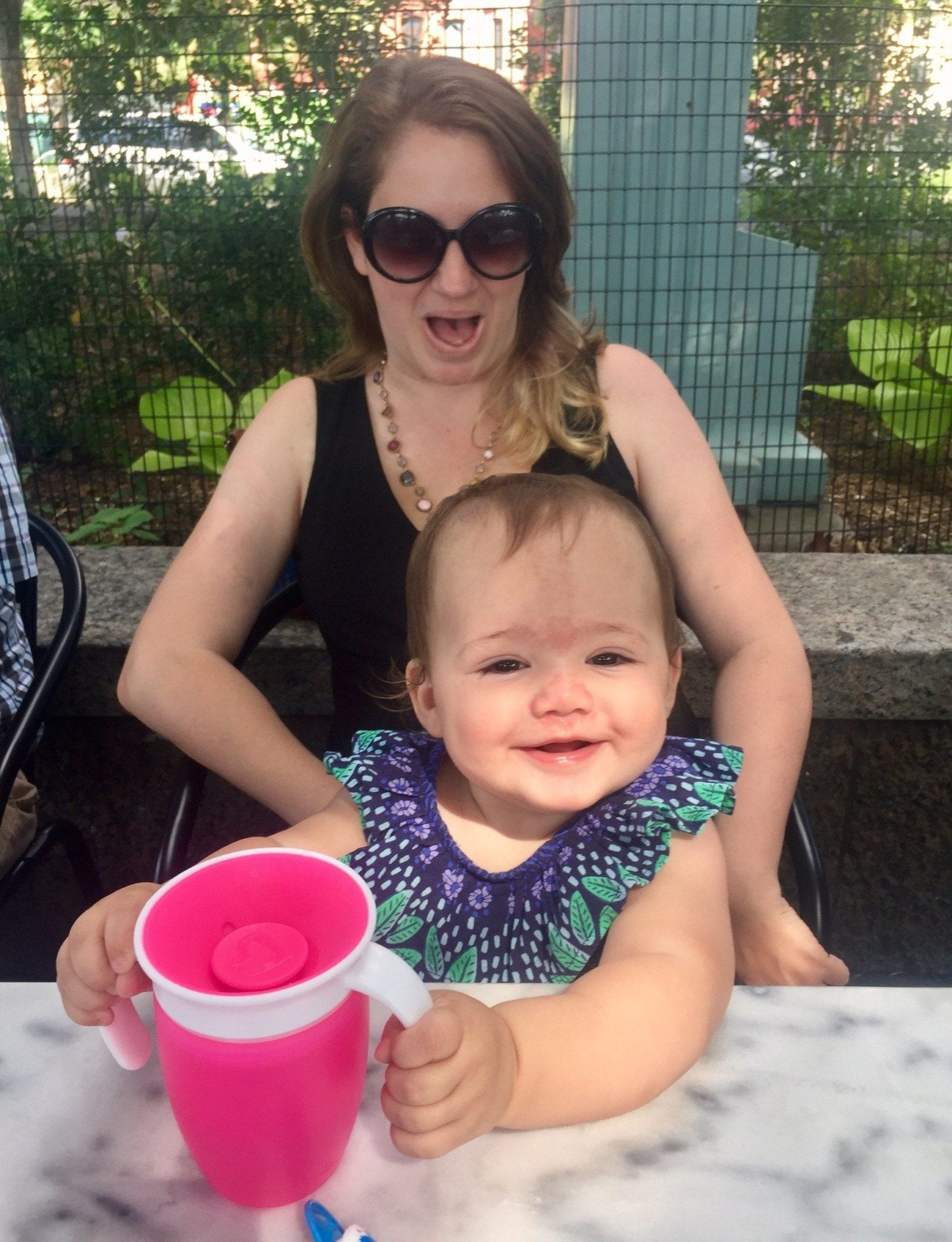 Steph and Mike are two of the blogger friends I've known the longest, so it was amazing to meet their baby. She's definitely a kid of the 2010s — she smiles big as soon as you aim a phone at her! I hope to hang with the three of them (but let's be honest, mostly Marcella) once they move to Bologna this fall. Like I need an excuse to drop by my favorite Italian city…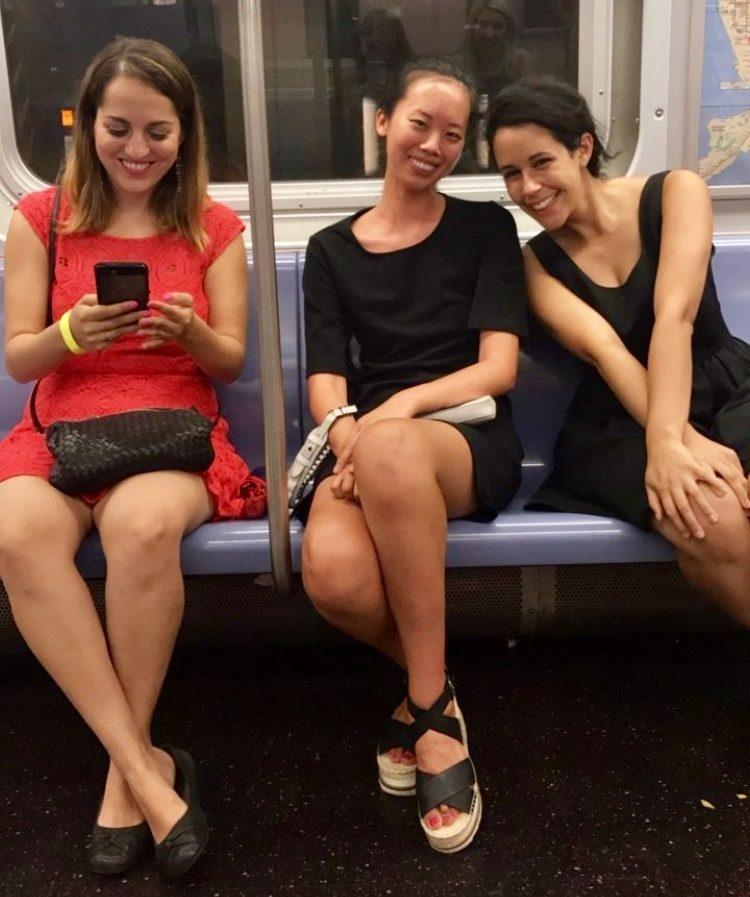 Celebrating a special bachelorette. A travel blogger friend celebrated her bachelorette party in New York this month and I got to plan a lot of it! While she was open about it being her bachelorette on social media, I'll let her tell the story on her blog when the time is right.
Drinking on the Staten Island Ferry. This is my new favorite thing to do in New York. Did you know that it's totally fine to drink on the Staten Island Ferry? They sell beer in both terminals and you don't even need to brown-bag them. My friend Matt loves to do this and he invited all his friends to join him on his birthday.
The result? Around 25 of us rode the ferry four times in total, drank a variety of beers and ciders, ate cookies, visited the Flagship Brewery in Staten Island, and had a grand time! Matt even made us cozies that read "I don't start partying — I keep partying." SO MUCH FUN.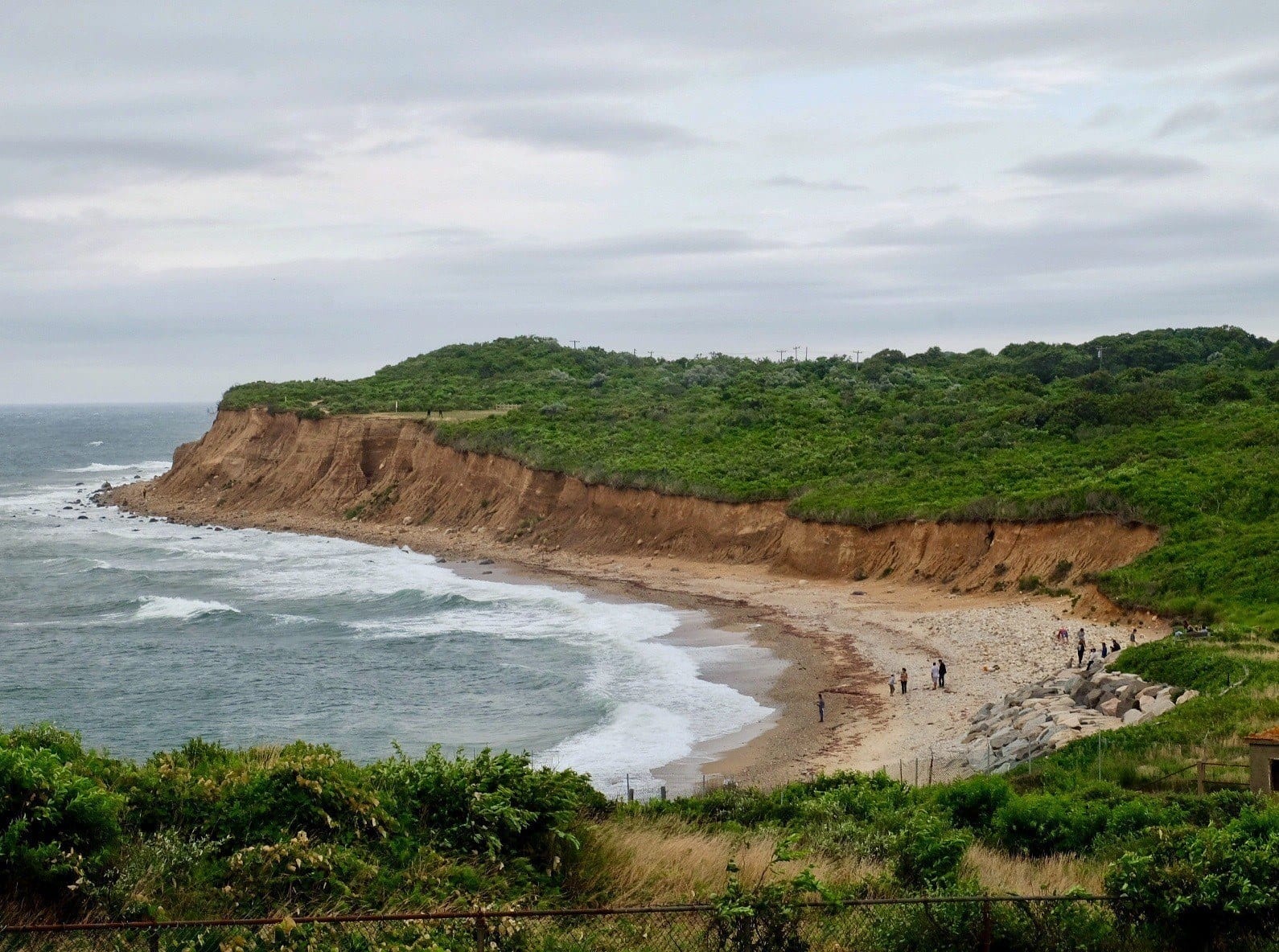 A fun day trip to Montauk and the Hamptons. My friends Beth and Colleen and I drove all the way out to Montauk, which is a bit ambitious for a day trip from New York (you should really stay overnight), but we had a blast anyway! I've wanted to visit Montauk since I got into The Affair, and we visited several sites from the show, including the Lobster Roll, the restaurant where many key scenes take place.
I really liked Montauk, even though we didn't have the best weather. It's very casual and down-to-earth, albeit quite expensive. Also expensive but much fancier were East Hampton and Bridgehampton, which feel like New York transplanted to the beach — LOVED it. Also, there was a guy with four border collie puppies and I got to play with them.
Later the weather cleared up and we stopped at the gorgeous Wolffer Estate Vineyards for a tasting. The single best dish I ate this month was the lobster spaghetti at Almond in Bridgehampton — perfectly cooked pasta with lobster claw meat, red scallions, grilled cabbage, lemon, crushed red pepper, and parmesan. There's one in Manhattan, too!
Visiting the Museum of Broken Relationships display in New York. I visited the actual museum in Zagreb years ago and loved it, so I was delighted to hear the exhibit was coming to Flatiron for two days. It featured artifacts from New Yorkers' past relationships and the stories behind them.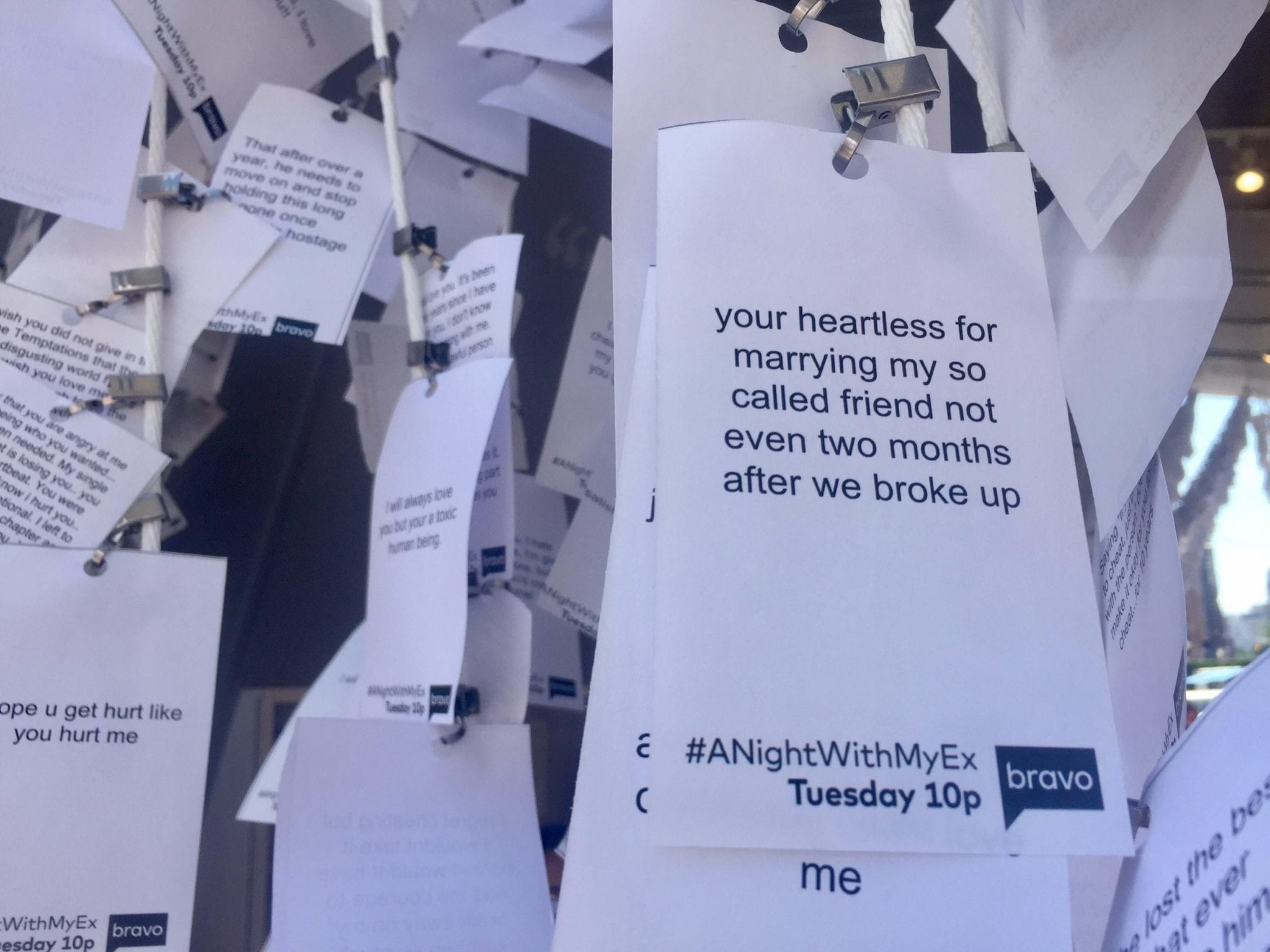 Challenges
I went through the biggest tech headache of my 7.5-year blogging career this month. My site was attacked twice by a Russia-based operation that disguised their traffic to make it look like it was coming from all over the world.
Not only did this shut down and block a lot of you from the site, I also took a financial hit. My display ads stopped running due to the influx of poor quality traffic and I had to pay a lot out of pocket to get the issues fixed.
And not only that — it took several teams of tech professionals weeks to figure out how to block the attack. Finally, the team at Sucuri figured it out and shut it down. If you run a website for business, I highly recommend you get protection with Sucuri so you're prepared in case an attack happens to you. Their basic plan is just $9.99 per month.
Anyway, I went through hell and back this July. I'm glad to now have my site in the hands of the team at Performance Foundry, who are making my life infinitely easier by handling the site, protecting it, as well as managing myriad tech issues I never dreamed existed.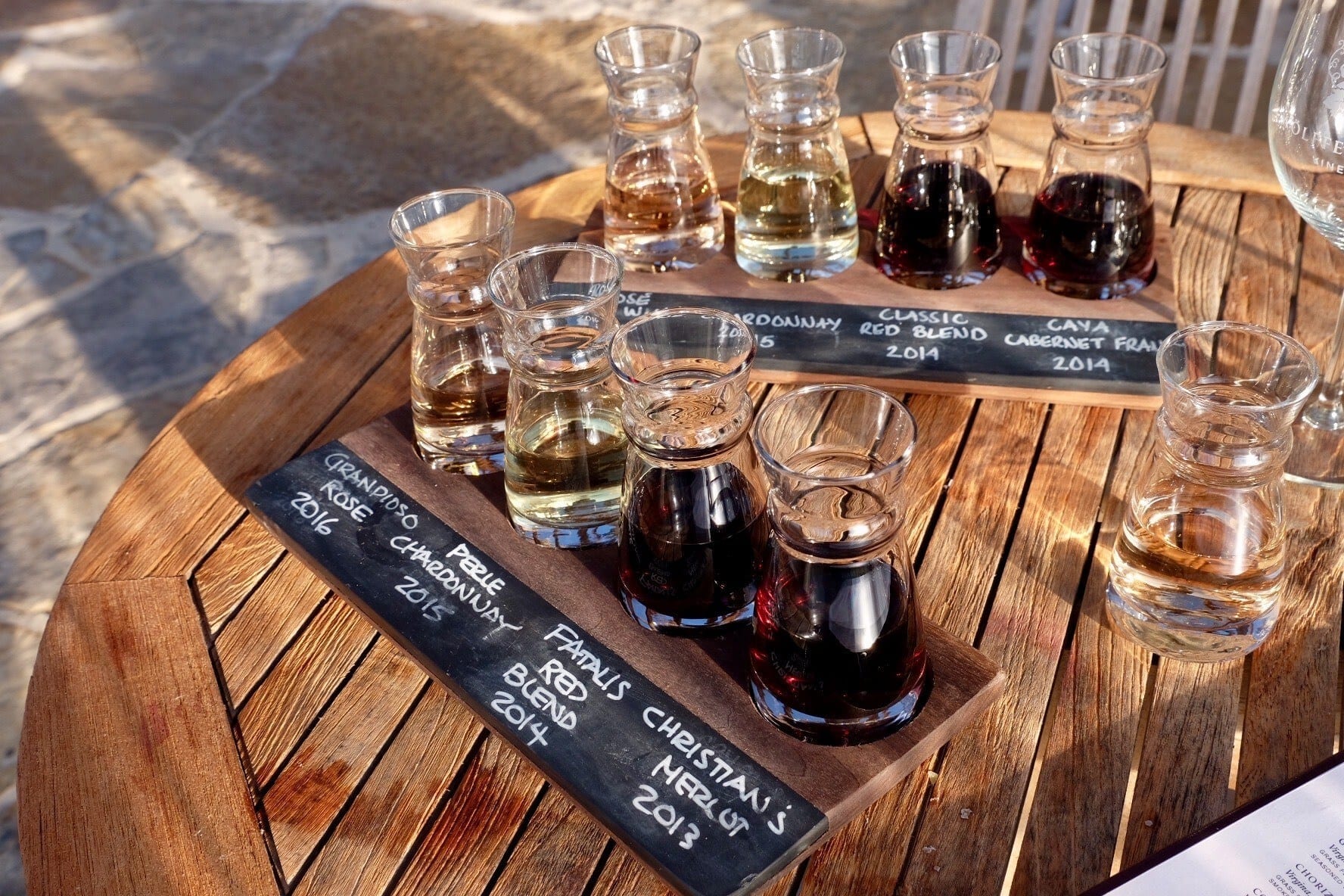 We had a weird encounter in the Hamptons. While at dinner at Almond, we sat down next to a table of slightly intoxicated men around our age. One made a comment along the lines of, "Sorry our friends are drunk," and Beth said something innocuous like, "Oh, that's fine with us."
Well. We think that they might have misheard her, because that's the only explanation for what happened next! They started glaring at us, making snide comments to each other about us. Then one leaned over and said, "You're in town for the weekend? Oh, that's CUUUUUTE. I live here."
What the fuck?! Seriously?
Colleen and Beth and I looked at each other with giant fake smiles on our faces, unsure of what to say to each other. The men were sitting so close to us that they would hear everything we said. Eventually I started telling stories about Scrooge McDuck and we started talking about…that. Every time we laughed, their table would swivel their heads toward us and glare. One even banged his head on our table and pretended it was an accident.
The men left when our entrees came and as soon as they were gone, we exploded. What was their problem? Why would you treat strangers like that? What did they think she had said? We had been afraid to move or say anything because we didn't know what they would do next and it looked like they were friends with our waiter. Just such a bizarre experience.
The "summer of hell" on New York transit. A lot of construction is taking place this summer, especially at Penn Station, and the trains are running slow and less often. 1 trains aren't running to my stop on the weekend this summer, and on two different weeknights it took me two hours to get home from Brooklyn. This reminded me of how grateful I am not to have to commute to work, though.
Most Popular Post
All of the July Elevenths — Who knew that my past July Elevenths of the past seven years were so significant?
The Other Post
A Sizzling Summer Trip to the Florida Keys — Everything I did on that trip, including the Hemingways. Oh God, not like I DID the Hemingways. I'll stop talking now…
Most Popular Instagram Photo
If you've got a purple sunset on Instagram, it will clobber the rest of your photos. This was taken in Key Largo.
For more live updates from my travels, follow me on Instagram at @adventurouskate!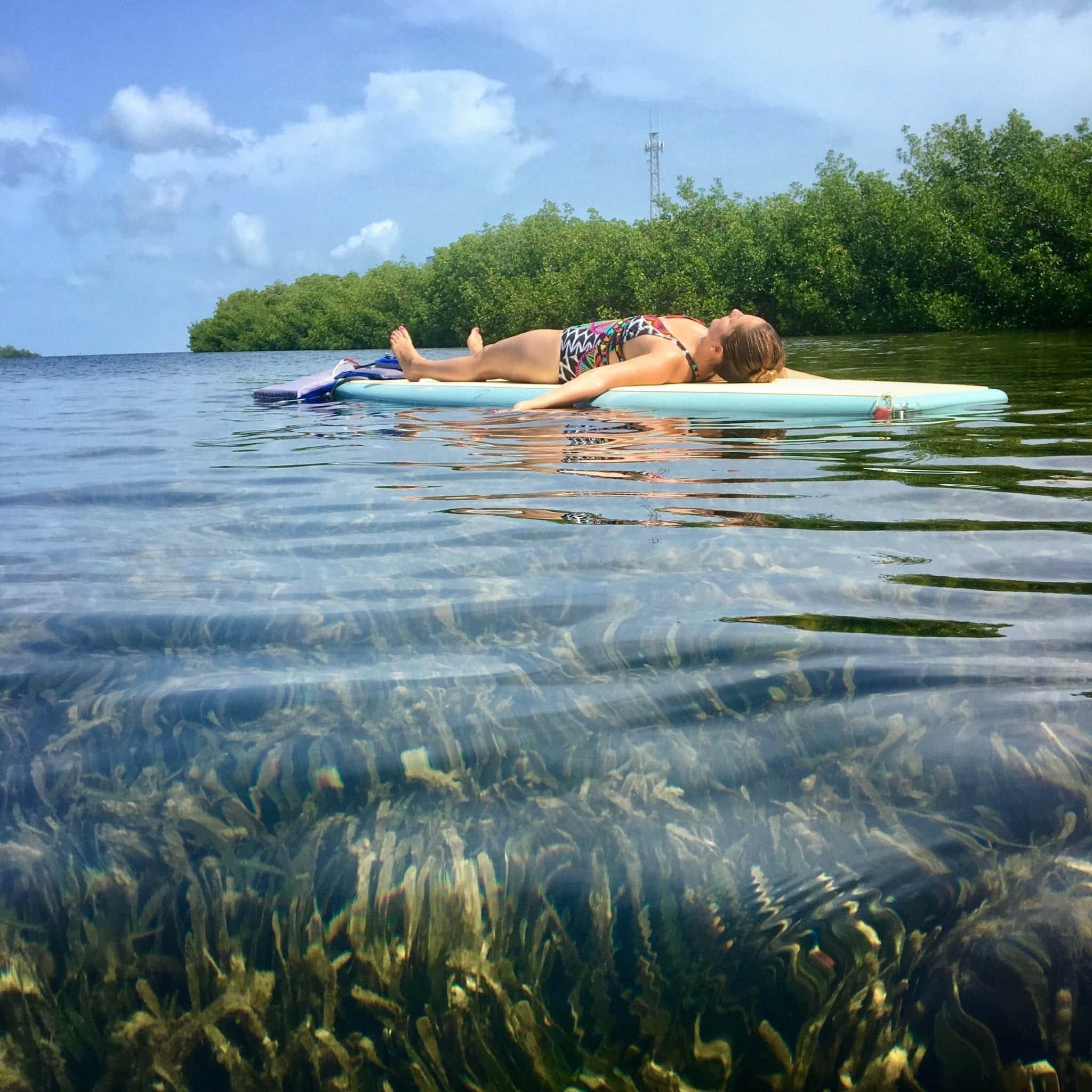 Fitness Update
"What do you want out of this training?" my trainer Gayle asked me this month.
"Are you kidding? I'm just to look good!" I told her. "This is purely aesthetic!"
She laughed. "So how would you like to look in particular?"
"Sexy arms."
"We can do arms!"
"Can we do the arms of Michelle Obama?"
And that's why I've been doing a lot of work on my arms and shoulders this month.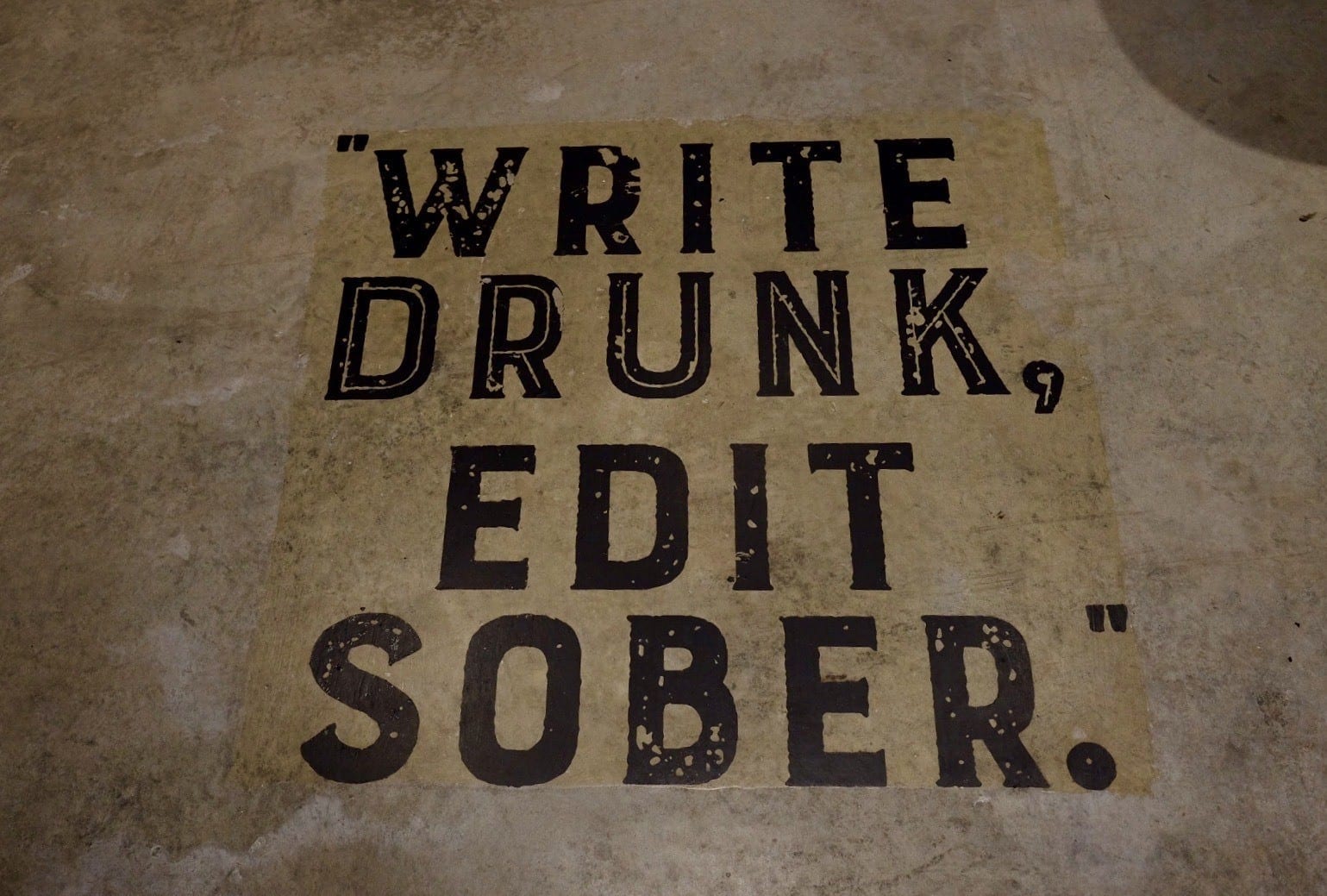 What I Read This Month
I went overboard on books this month, and yes, it's actually possible to do that. I read 10 books, including the 1100-page behemoth 1Q84. For four days in a row, I read four books cover to cover. It was too much — my brain felt fried and I couldn't write.
The good news is that I'm on track to finish the 2017 PopSugar Book Challenge next month! Only six books remain! Here's what I read in July:
The Hate U Give by Angie Thomas (2017) — This is the best book I've read this year and the one I've been recommending to everyone I know. The story is narrated by sixteen-year-old Starr. She's black and lives with her family in the inner city while attending a mostly white prep school in a wealthy suburb. It's hard enough maintaining two different identities in two very different environments. Then one night, she's driving home with her friend Khalil when he's pulled over by the police and shot to death for no reason. Starr is the only witness and she has to decide whether or not to speak up.
What I love about this book is that it's not only topical and relevant, but it's also beautifully told. Every character is so perfectly formed, you fall in love with each of them, and Starr's family is one of my favorite families in literature. I didn't want to say goodbye to them.
I believe in the power of literature to teach compassion and empathy. An academic study has shown this. For that reason, The Hate U Give could be instrumental in raising kids who grow up to fight the shameful racism that engulfs our country. If you're a parent, an aunt- or uncle-type figure, or a teacher, I encourage you to introduce this book to the teenagers in your life. I hope to see it become a classic. Category: a book that's published in 2017.
Bleaker House: Chasing My Novel to the End of the World by Nell Stevens (2017) — Have you ever thought that you could easily write a book if you didn't have any distractions? Going on that premise, Nell Stevens was finishing her MFA and had the option to go anywhere in the world on a three-month writing fellowship. Rather than Europe or Southeast Asia, she chose to go to the Falkland Islands — specifically, an island with no one else on it. In winter. How could she not write a book in those conditions?
Well, things did not go to plan. Turns out living completely alone on a stormy island, having no social contact with anyone, dealing with nonfunctional internet, and surviving on 1100 calories per day is neither healthy nor sustainable and won't make you a better writer. She tells several story fragments in the memoir, but none of them had potential to become a longer work. I found this book utterly delightful and one of my favorite reads of the year. If you're a writer or blogger, I highly recommend you give this one a read! Category: a book that is a story within a story.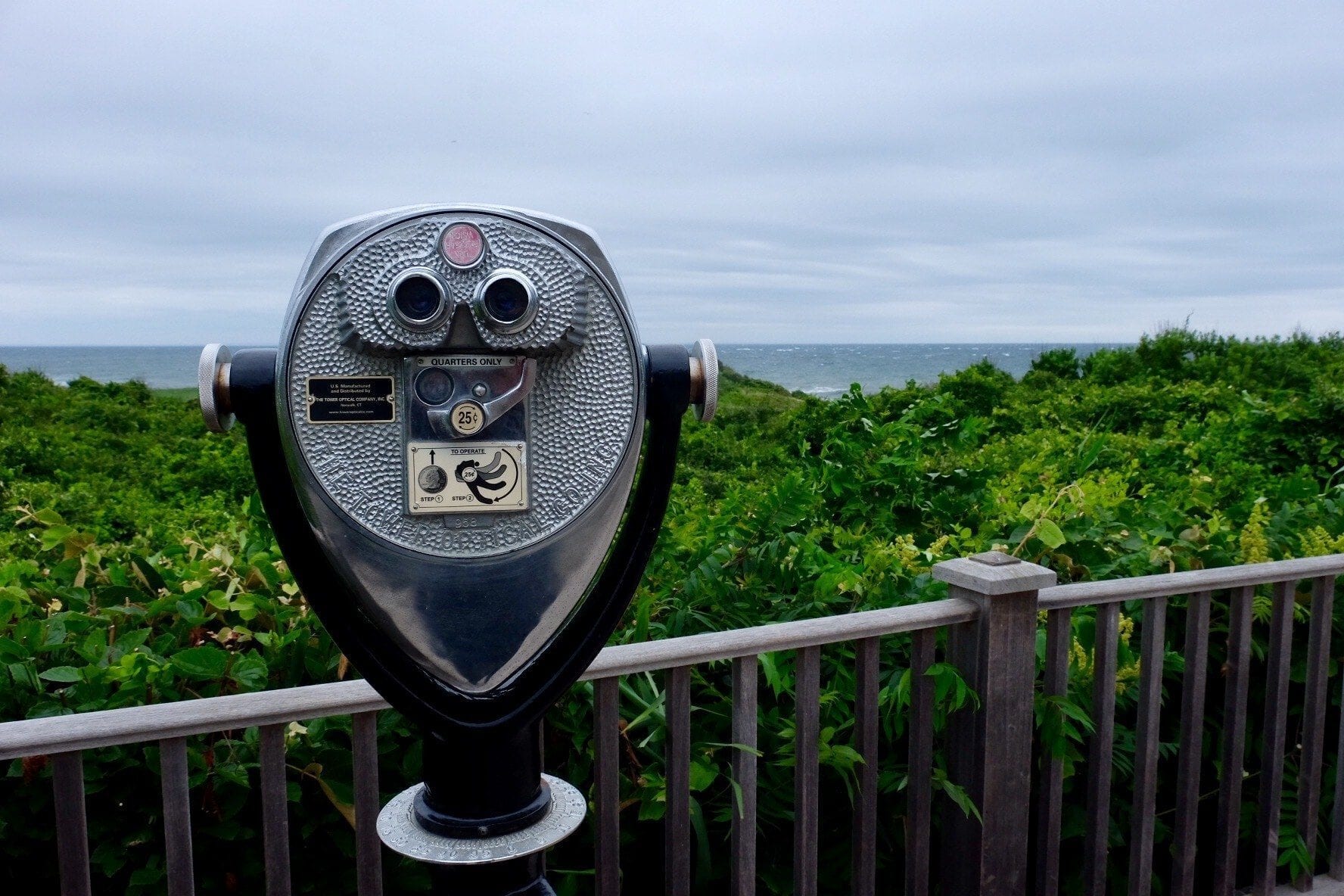 Blood, Bones, and Butter: The Inadvertent Education of a Reluctant Chef by Gabrielle Hamilton (2012) — This is a book that I've wanted to read for quite some time. My sister loves it and Anthony Bourdain considers it the best chef memoir of all time. This book tells the stories of Hamilton's life leading up to her career as the chef and owner of Prune in the East Village, from family lamb roast parties as a child in New Jersey to cocaine- and larceny-fueled years as a waitress in Manhattan to living and cooking with her husband's family in Puglia each summer.
The best memoirs are interesting stories told in an interesting way, and this book fits the bill. The layers upon layers of details are fascinating, and if you love food, you'll appreciate everything Hamilton has to say. I love memoirs about work, whether they're about cooking or comedy or writing or being Richard Branson, but I have to say that the book's weak points are the parts about Hamilton's relationships with her mother and especially her husband. Perhaps that's not fair of me to say, as both her mother and her husband had a huge impact on her love of food and subsequent career. But I found they put a big damper on what was otherwise a wonderful book. Category: a book about food.
The Riddle of Penncroft Farm by Dorothea Jensen (1989) — Back in the fifth grade, I read Baby-Sitters Club books voraciously. My teacher called them "taco chip books" (that made me furious) and demanded that I read something more substantial. She recommended this book, I read it and enjoyed it immensely, and I've always remembered it fondly. So when it came time to read a book from my childhood, I chose to revisit this one.
Lars is a kid who moves to his great-aunt's farm in rural Pennsylvania, not far from Valley Forge. His eccentric aunt is a Revolutionary War buff and avid bamboozler. Soon Lars is visited by Geordie, a ghost (or shade, as he says!) who was his age during the Revolution and tells Lars his stories so he can unravel a mystery to protect his family. This book is such an engaging read about a subject kids are likely studying in school and it's a great book to get them interested in history. Category: a book you loved as a child.
Black Dog Summer by Miranda Sherry (2014) — I picked this book up at Shakespeare and Company in Paris a few years ago, but it's been sitting on my shelf forever, so I decided to finally read it now. Sally is living in the South African bush with her daughter when she's attacked and murdered by intruders. But Sally doesn't die properly — she stays on as a spirit, drifting alongside her daughter as she moves in with her aunt's family. Soon Sally must use her powers to save her daughter and her family.
I did enjoy reading this book from a narrative perspective, but I never would have chosen it today. I love South Africa and this is not the point of view of South Africa that I like. In a country that is only 8.4% white*, yet where whites hold enormous economic privilege and wealth, this is a story about almost exclusively white people where the only black characters are witch doctors or murderers. If you want to read a more inclusive, nuanced book about South Africa and South Africans, I suggest you read Born a Crime by Trevor Noah, one of my favorite reads of the year so far. Category: a book with one of the four seasons in the title.
Hunger: A Memoir of My Body by Roxane Gay (2017) — This memoir has been in the news a lot this year, and for good reason. It broke all the rules. It doesn't have a plot or much of a structure. It doesn't involve a transformation. And it's not an inspirational tale — not remotely. In fact, it's very sad and never rises or falls in tone from beginning to end.
Gay writes frankly about living as an obese person today. Her weight issues began after she was sexually assaulted as a twelve-year-old; she wanted to make herself "big" and thus "safe." Her words about trying to be accepted by her family and society, searching for peace in herself, and finding and losing love will break your heart. Gay is known for her intersectional writing, and she covers many angles of being a queer obese woman of color, as well as the daughter of immigrant parents. This book will give you new levels of compassion. Category: a book about an interesting woman.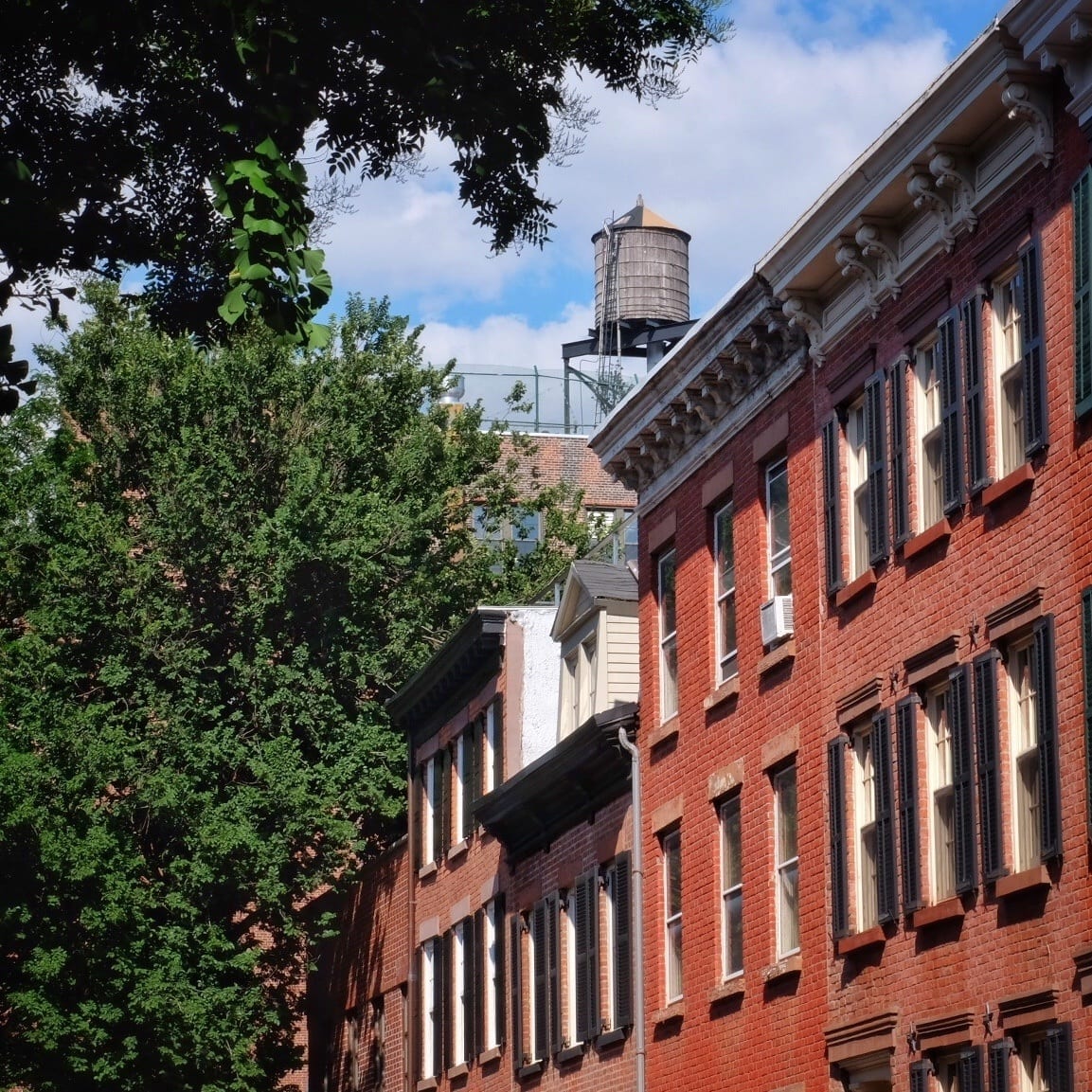 From Pavlova to Pork Pies by Vicki Jeffels (2016) — I met Vicki and her husband at a conference in 2012 and was captivated by their love story. She was a recently divorced Kiwi and mom of three who went on holiday to Paris; while there, she met a younger Englishman, fell in love with him, moved to England with her kids, and got married. This book is a loose fictionalization of their journey — unlikely romance, family-blending, transcontinental move, and jumping through immigration hoops.
I enjoyed reading this book, in part from a dying-to-know perspective of their crazy love story. That said, the book isn't professionally edited, and there are issues — for example, the tense switches back and forth between past and present, which is one of my biggest pet peeves. But if you're willing to overlook that, this is a lovely little love story, especially if you're interested in transcontinental romances and blending families. Category: a book by an author from a country you've never visited.
1Q84 by Haruki Murakami (2009-2010) — What a strange book. I'm still not sure how I feel about it or whether I think it's a good book, but it's unforgettable, that's for sure. What is 1Q84 about? It's a descent into a parallel world, told from the point of view of two thirty-year-old narrators living in Tokyo. It involves a love story, a vigilante assassin, a gifted ghostwriter, a powerful cult, and some fantasy and science fiction elements tying it together. Magical realism? Sure. And it's 1100 pages long.
My biggest issue is that Murakami, like many male authors, has his female protagonist talk about her breasts constantly. Come on, dude. In addition to that, so many questions go unanswered and critical moments in the plot are rammed through quickly while dozens of paragraphs are devoted to the mundane (like all the unnecessary food preparation scenes).
But you know what? I couldn't stop reading it. And I enjoyed it immensely. So I encourage you to go for it, and don't let the long length intimidate you — it reads very quickly. Category: a book that's more than 800 pages.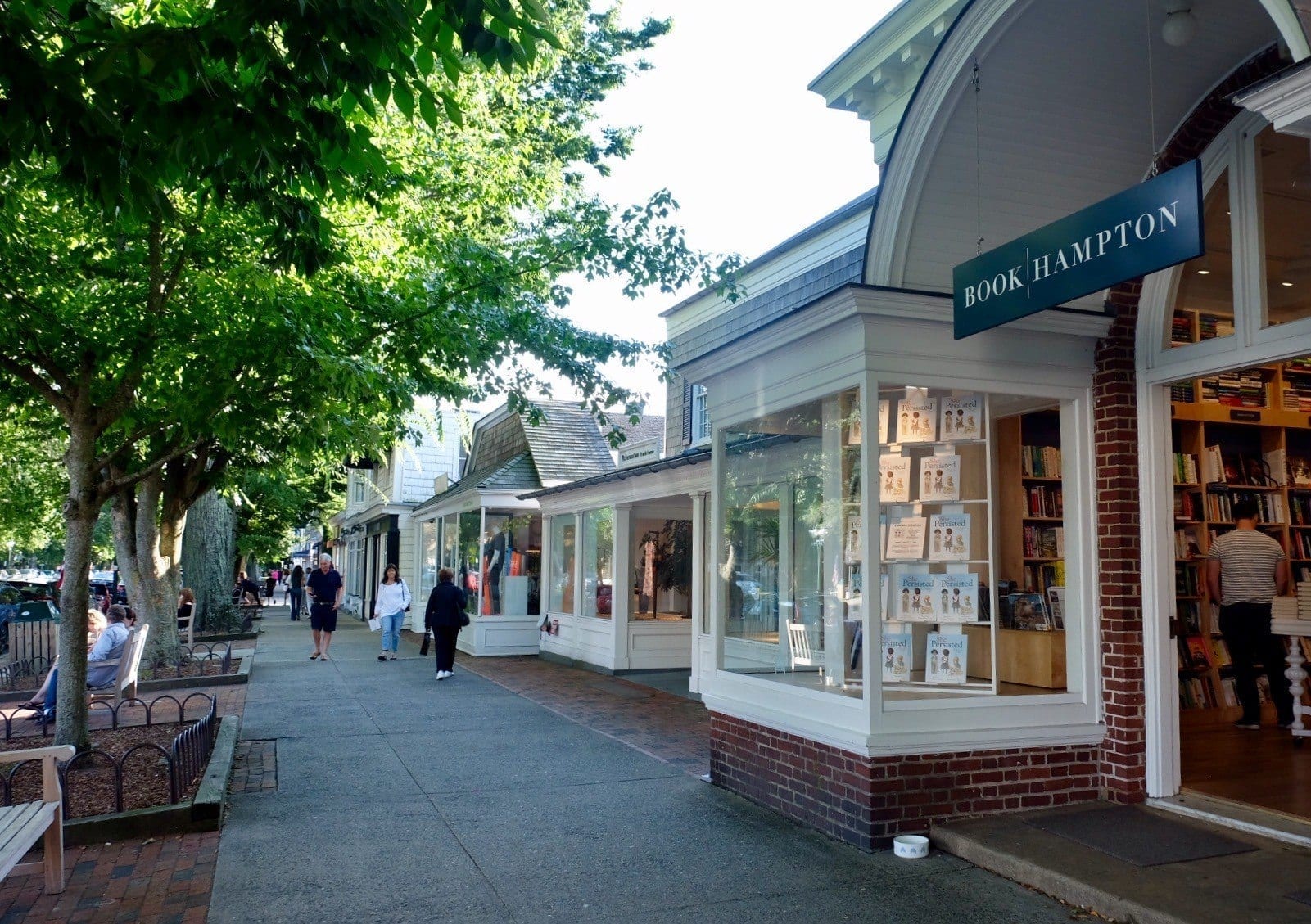 Milk and Honey by Rupi Kaur (2015) — I'm glad I started reading poetry again — this is my second volume this year. Rupi Kaur tells poems drawn from her life, divided into four categories: "the hurting," "the loving," "the breaking" and "the healing." These poems are simple, touching, familiar, and accompanied by Kaur's drawings.
he says
i am sorry i am not an easy person to love
i look at him surprised
who said i wanted easy
i don't crave easy
i crave goddamn difficult
I dare you not to relate to these poems. Category: a book with pictures.
Lincoln in the Bardo by George Saunders (2017) — Well, this might be the most original concept of a book I have ever read — and also one of the batshit craziest. In 1862, one year into the Civil War, Abraham Lincoln's 11-year-old son Willie died of a fever. After Willie was interred, Lincoln returned to the crypt at night to hold his son's body. This book is a fictionalization of that night — told through dozens of voices of spirits in the bardo, which Tibetans believe is the waiting place before spirits move on to the next world.
Imagine dozens of spirits who have no idea they're dead, jabbering on about the unresolved issues in their past lives, fighting with each other, arguing like mad, spouting gibberish as evil forces try to overtake them. And that's about as much as I can say about it — I've never read anything like it. I imagine this is the closest book I've read to James Joyce's Ulysses, a.k.a. the book that scares me the most. Category: a book from a non-human perspective.
What I Watched This Month
I feel like I need a discussion group for Orange is the New Black. Season Five was weird, wasn't it? Without giving away spoilers, this season takes place during a prison riot. And while there were many serious moments in the season, some of the plotlines were ridiculous and seemed out of place.
Where can they narratively go after a riot, really? The prison was damaged in the riot! The inmates can't stay there — they'll be sent to separate prisons! It feels like the writers painted themselves into a corner.
But I still love this show. It's amazing for racial diversity, queer visibility, and telling the stories of women who are too often ignored. And it has created major awareness about private prisons in America, which could have been a contributing factor to Obama ending the federal government's use of private prisons (which was reversed by 45, part of his overreaching efforts to undo everything the black dude did).
What I Listened To This Month
Here's something you didn't know about me: in high school I was obsessed with the "Thong Song." I thought it was hilarious as well as a great dance song, and I played it constantly. I even wrote a song about the rise of Unitarianism in America to the tune of the Thong Song for an AP US History project. (You could do literally anything for a project and get an A.)
Well, they've finally remade it with JCY, and it is great. Sisqó said that he's been asked to do a remake so many times but this is the first one he actually liked. It's so faithful to the original yet sounds like it was created in 2017. Give it a listen if you haven't yet — I bet you'll love it! As far as the video goes, though…kind of weird casting. I mean, the dumps were definitely not like a truck.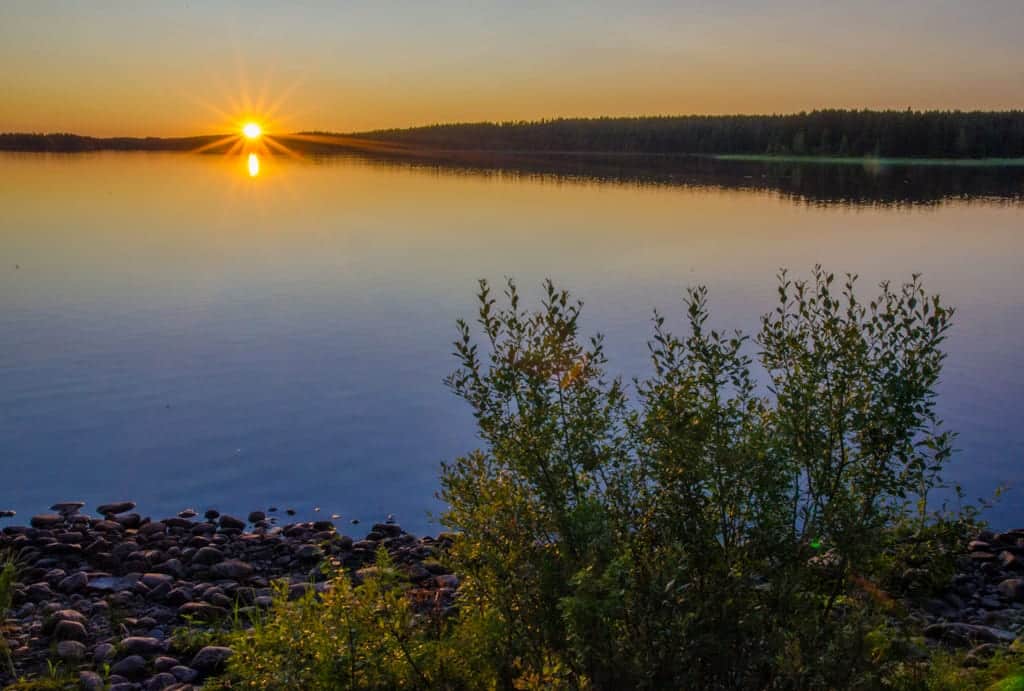 Coming Up in August 2017
After a relatively quiet June and July, August is going to be a busy month of travel for me.
First up, Booking.com asked me if I wanted to revisit my least favorite city and give it another chance. Well, my actual least favorite city is Manila and I didn't want to go that far, but my second least favorite city is just 90 minutes away by train: Philadelphia. If you've been following me on Instagram or Facebook, you know how it went! Expect a full post on it this week.
Next, I'm visiting a new state: Colorado! I'm working with the city of Vail to see just how enjoyable a ski town can be in the summer months. I see no reason why it won't — ski towns are full of mountains, which are even more beautiful in the summer. There will be frolics through the wildflowers and hiking with a llama. Afterwards, I'm going to visit Denver for a few days and spend time with my cousins.
At the end of the month, I'm flying back to Europe for a 2.5-week trip. The first destination is one of my favorite countries to visit during the summer: Finland! I'll be attending the World Air Guitar Championships in the city of Oulu (yes, seriously, I've wanted to go to this event for years) and will be road-tripping across the forested Lakeland region (pictured above), ending in Porvoo and Helsinki.
After that, I'll be visiting some new-to-me countries in Europe. I'm fairly certain August will conclude in Belarus.
Any suggestions for my upcoming trips? Share away!
Get email updates from Kate
Never miss a post. Unsubscribe anytime!