Adventurous Kate contains affiliate links. If you make a purchase through these links, I will earn a commission at no extra cost to you. Thanks!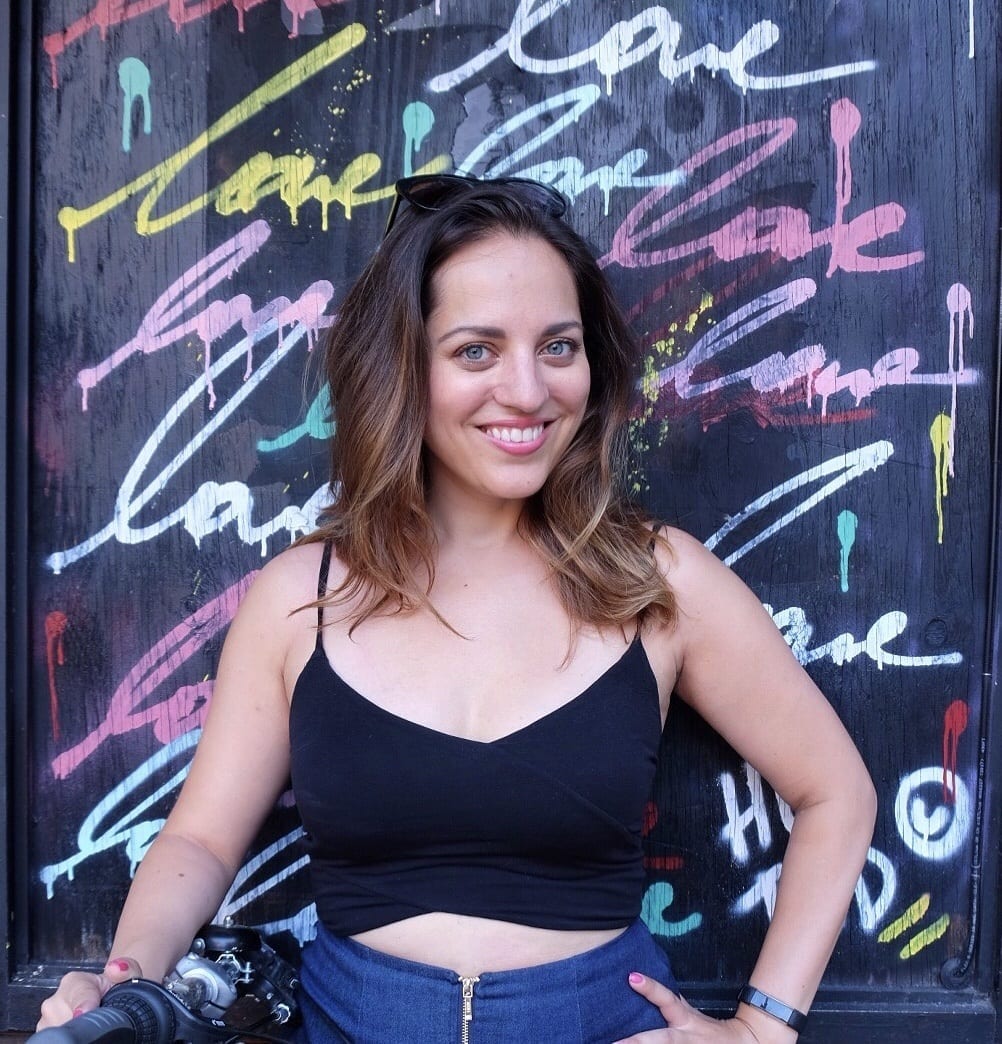 Is this the only month of my life that I'll begin in the Middle East and end in the Caribbean? Maybe, maybe not. But I'm fairly certain it will be the only month I begin in Lebanon and end in St. Croix!
This was an extremely busy travel month — far more so than I thought it would be. Rather than just the tail end of my trip to Europe, I ended up on spur-of-the-moment day trips to Fire Island and Philadelphia, and when a last-minute getaway to St. Croix arrived, I said a very enthusiastic yes.
Destinations Visited
Beirut, Tyre, Anjar, Baalbek, and Ksara, Lebanon
Larnaka, Nicosia, and Paphos, Cyprus
Lefkoša (Nicosia) and Girne (Kyrenia), North Cyprus
Amsterdam, Netherlands
New York and Fire Island, New York
Philadelphia, Pennsylvania
Christiansted, Buck Island, and Frederiksted, St. Croix, US Virgin Islands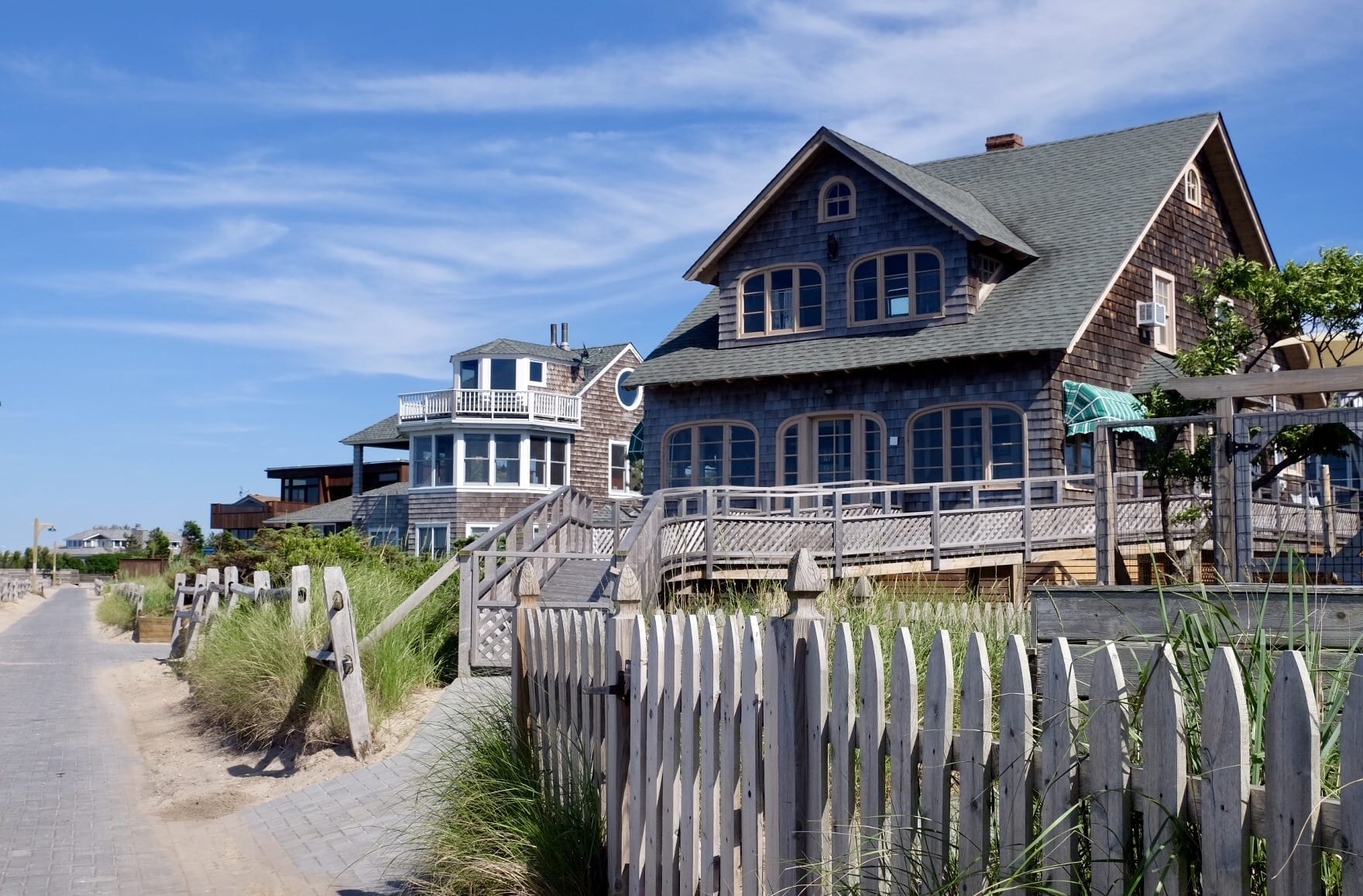 Favorite Destinations
Fire Island is my new favorite day trip from New York. And I'd love to stay overnight, too.
Tyre was an unexpected highlight. I felt the positive vibes from the moment I arrived and it gave me joy from beginning to end.
St. Croix was just awesome. A kickass little island in the Caribbean I hadn't considered visiting until now.
Highlights
My best days in Lebanon. I finished out the trip with my favorite day trip — the awesome town of Tyre, complete with seaside ruins and a mother and son who adopted me for about half an hour (and tried to pair me up with their son/brother). The next day I entered Hezbollah territory, got extremely close to the Syrian border, and visited the ruins of Anjar and Baalbek. I finished with a night out in Beirut with Asdghik and a promise to return.
Making it to Cyprus, my final country in Europe! I've been working on this goal for years, and it felt amazing to finally get it done. Cyprus was lovely, and I wish I had the energy to explore more than I did, but I was exhausted after the Traverse Rotterdam conference and Lebanon trip back-to-back.
For me, the biggest highlights were exploring the divided capital of Nicosia, wandering the port in Girne, eating AN ENORMOUS MEAL big enough to feed several people at Zanettos, and being taken care of by a family at the most wonderful guesthouse, the Asty Hotel, a place I booked on a whim and fell in love with. I look forward to writing about Cyprus and telling you more about it.
A beautiful day trip to Fire Island. I went with blogger friends Jessie and Victoria and my friend Kirsty whom I met in Antarctica and who just moved here from Australia. Did you know you can buy $37 day trip tickets that include train, shuttle and ferry both ways? Such a great deal!
We spent time lounging on the beach by Ocean Beach and chilling out at the very Long Island Flynn's bar in Seaview. I loved the beach houses and the fact that no cars are allowed on the island.
Fire Island is the place I always knew as the setting of Baby-Sitters Club book #76, Stacey's Lie, and it was so cool to finally visit a place that I had been imagining for 20+ years. (Also, can we agree that Stacey has the most fucked up family dynamics in the BSC? Her dad is kind of the worst.)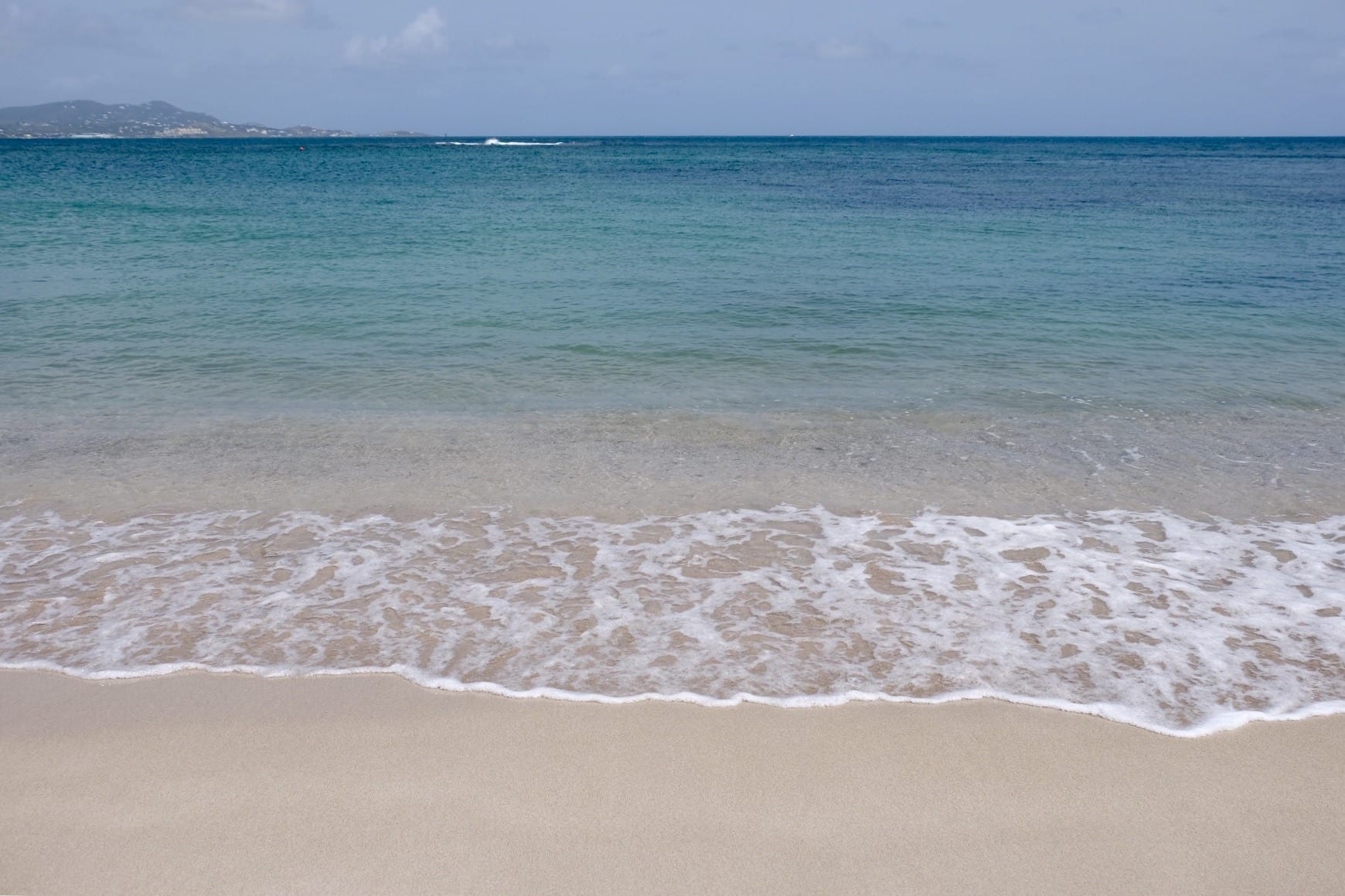 A kickass, hilarious trip to St. Croix. I've done a lot of group press trips over the past seven years, but this was one of the most fun trips ever — it was up there with South Africa in 2012, Scotland in 2013, South Africa in 2013, and Western Australia in 2016. And a huge part of that was traveling with an awesome group of people. I laughed until my sides ached.
But beyond that, I learned a ton. This trip was a campaign with Spirit Airlines, whom I had never flown before (though most people who came on my Central American tours flew down for cheap on Spirit, so I was somewhat familiar with them). I thought they were just a regular low-cost carrier, but after learning about their company and having experienced four Spirit flights, I am incredibly impressed by them, their commitment to improvement, and where they stand today. Count me as a new, very enthusiastic fan of Spirit. I hope to fly with them again — maybe to a new country like Ecuador, or Panama, or Jamaica, or Peru…
As for St. Croix, it's an awesome island that I never considered visiting before. I loved snorkeling off Buck Island, exploring Alexander Hamilton's hometown of Frederiksted, hanging out on the boardwalk in Christiansted at night (FUN times there), and our hotel, The Buccaneer Hotel (as seen on The Bachelor!) was excellent — great beaches, pool, and people.
Exploring new places in New York. My friend Sabina visited and we enjoyed the most gorgeous sunset on top of the Standard. (And, um, a drunken Australian guy who took off all his clothes and cannonballed into the four-foot-deep pool.) Trips on the Staten Island Ferry, trivia nights, Central Park strolls, the first New York Travel Massive in forever, brunches, a pizza crawl with Mindi and Daryl, and lots of good times with friends.
Protesting in Philadelphia. I heard Mike Pence was going to Philadelphia for a Republican fundraiser, so I took the train down to Philly and joined the crowd at Rittenhouse Square protesting the Trump Administration's inhumane practice of separating immigrant children from their parents.
Finally getting some much-needed projects done in the apartment. I had been dragging my feet for months, but I finally got a fire lit under me to hire a Taskrabbit. In two hours, he put together a bookcase, installed my second air conditioner, hung a ton of artwork, and drilled a heavy mirror into the wall (a task I attempted myself and failed). My Tasker was awesome and I'm going to hire him to do some painting soon. Once I finish, I hope to give you guys a tour of my new place! I have SO much more stuff than I did two years ago!
I absolutely LOVE TaskRabbit — get $20 off your first task here.
Two big news features! I was interviewed for two big publications within a week on the same topic: fake influencers who scam their way into travel comps. Here's the piece on the Telegraph and here's the piece on Buzzfeed News.
Fitness milestones! I've been making lots of progress at the gym, lifting more weight than ever and feeling awesome while doing it. Things have changed at the gym. I used to be singularly focused on aesthetics, but now lifting weights is what pushes me.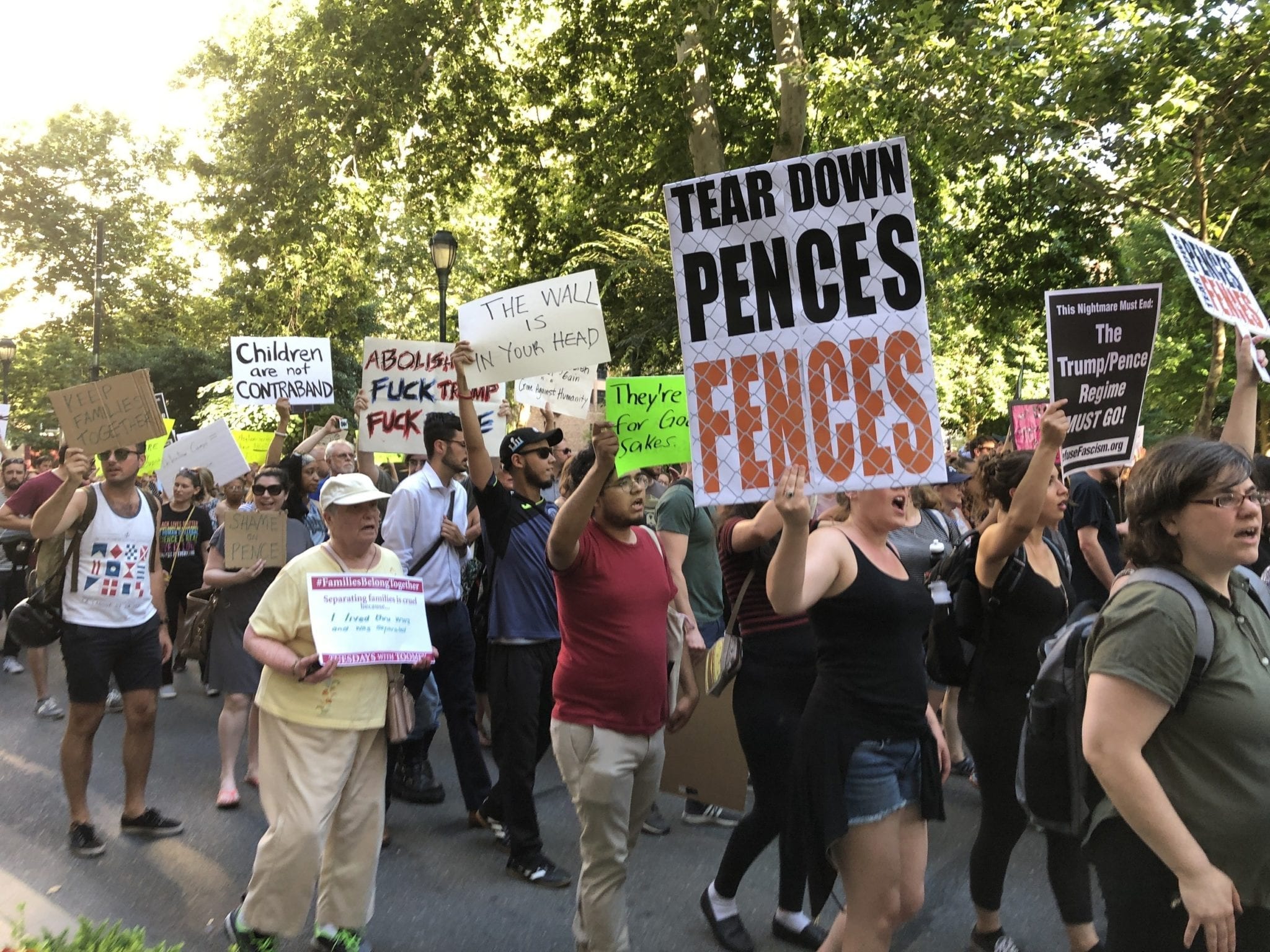 Challenges
Losing Uncle Tony. I think the unexpected passing of Anthony Bourdain hurt many of us deeply. Here's what I wrote on Facebook:
What an absolute devastating loss.

I call him Uncle Tony. Every time I do, a few of you ask, "Is he really your uncle?" Nah. But that just goes to show you how I view him: equal parts sage and loving, infinitely knowledgeable and eager to tell you things your parents wouldn't.

Anthony Bourdain changed how all of us travel. Since I began my travel blogging career in 2010, there has been an enormous change in the influence of food on travel. Culinary travel used to be about dining in the best restaurants with the most famous chefs; in the past decade, street food cooked by regular people has become the essence of traveling for food. Bourdain did not invent that concept — but he popularized it to the mainstream.

And perhaps the most important thing he did was teach us how to interact with people on our travels. He didn't have a shred of condescension in his body. Whether he was rollicking it up in a Russian sauna, surrounded by vodka and cured meats, or a sitting on the ground in a home in Laos with victims of America's secret bombing campaign, he was there to eat and listen to their stories as an equal, not as someone looking down on them.

Bourdain was also one of the most influential figures on my own career. His many rants about Emeril and other chefs have caused me to be more cautious, to be in a position where I only work on products that I'm fiercely proud of — not products that I have no choice but to promote because there are too many people financially depending on the Adventurous Kate Machine. He's also inspired me to visit places that don't get enough coverage, like Hokkaido and Lebanon and Ukraine, rather than being the umpteenth person writing about Whatever Destination Has The Most Money This Year.

Since the deaths of Bourdain and Kate Spade this week, I've seen a very common phrase on social media: "Just goes to show that all the money and success in the world can't buy happiness." Okay, I am going to stop you RIGHT THERE. We don't say, "Just goes to show that all the money and success in the world can't buy a body free of cancer cells."

Suicide isn't about happiness or sadness. Depression is a disease that warps your brain chemistry and changes your thoughts. People who take their own lives genuinely believe that the world and their loved ones would be better off with them gone.

If you are having suicidal thoughts, there are so many people who can help you. These thoughts are not normal. Please reach out to a loved one, or contact the National Suicide Prevention Hotline at +1 800-273-8255. You can chat online 24/7 at suicidepreventionhotline.org. If you'd rather text, people in the States can text HOME to 741741 to the Crisis Text Line 24/7. You can get a list of international providers here: https://www.iasp.info/resources/Crisis_Centres/

RIP, Uncle Tony, and thank you for bringing us joy.
Not a challenge for me personally, but worth mentioning here: we had not one but two medical emergencies on our Spirit flight from New York to Fort Lauderdale en route to St. Croix. That wasn't a big deal — things like this happen, the crew was caring and professional, we had doctors and nurses on board who stepped up to help, and it wasn't so serious that we needed to make an emergency landing.
But I was absolutely DISGUSTED by one blowhard of a passenger who insisted he had the right to get off before the paramedics got on to take care of the sick passengers, even though the captain ordered everyone to stay in their seats until they got the people out. This awful man, with his wife and son, insisted on leaving first. I came so close to calling out, "Excellent parenting, by the way! What an example to set for your child!" but, you know, I was working and that probably wouldn't have been the best idea. And the flight attendant gave him a contemptuous, "I hope you're never sick on a plane, sir," so at least there was that.
Apathy. Maybe it's the arrival of warmer temperatures, but I didn't write nearly as many blog posts as I planned. I hope to get back into it soon.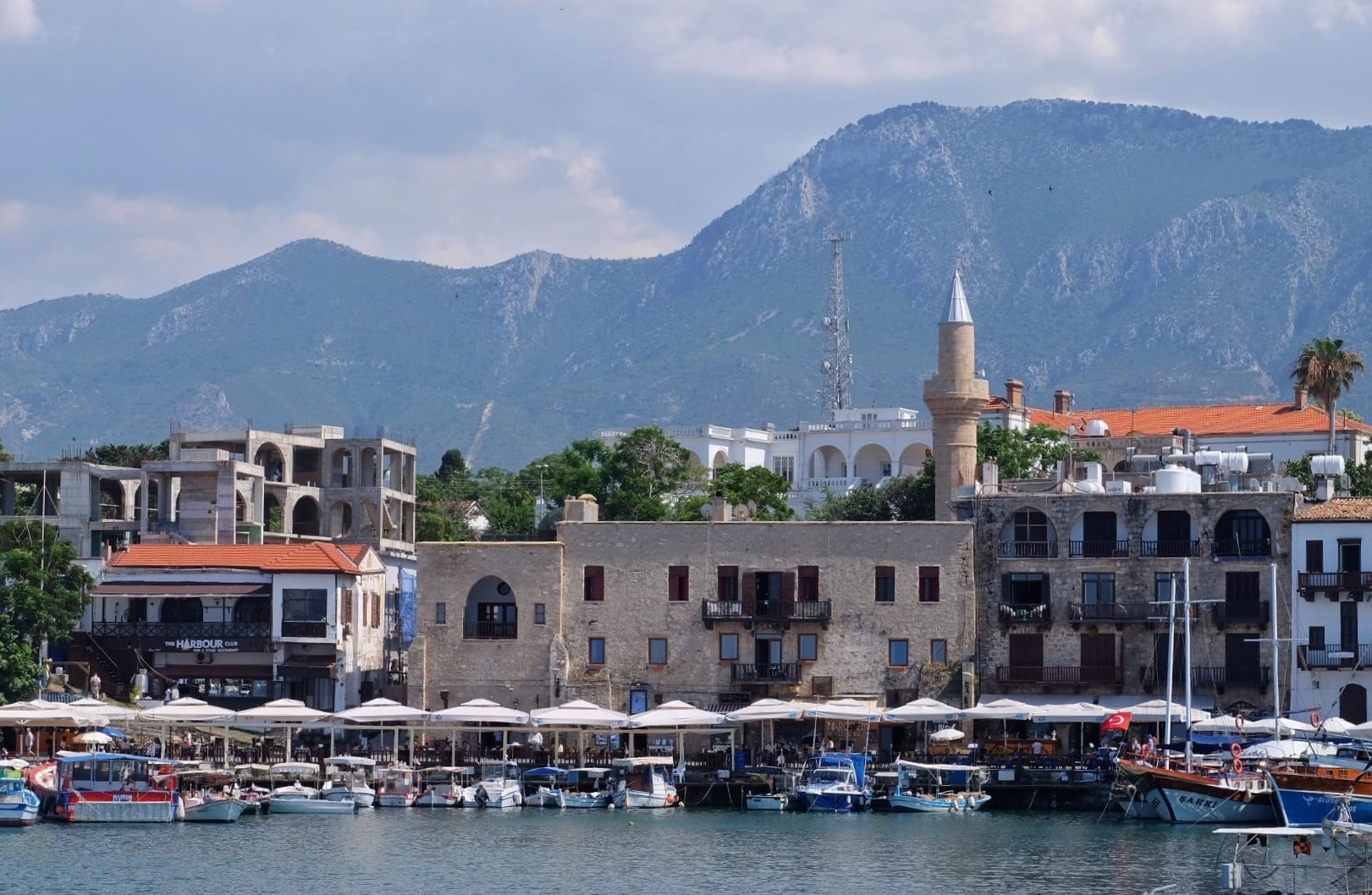 Most Popular Post
On Visiting Every European Country, and Goals that Matter — What it feels like to finally achieve my biggest travel goal.
Other Posts
Solo Female Travel in Lebanon — Is it Safe? — I was so excited to dispel myths about Lebanon in this post!
A Weekend at the Wylder Hotel in Tilghman Island, Maryland — I had a sweet weekend at this unexpected destination, an easy weekend getaway from New York.
Most Popular Instagram Photo
How cute are these little cacti in St. Croix? A perfect image for Pride! For more photos and stories from my travels, follow me on Instagram at @adventurouskate.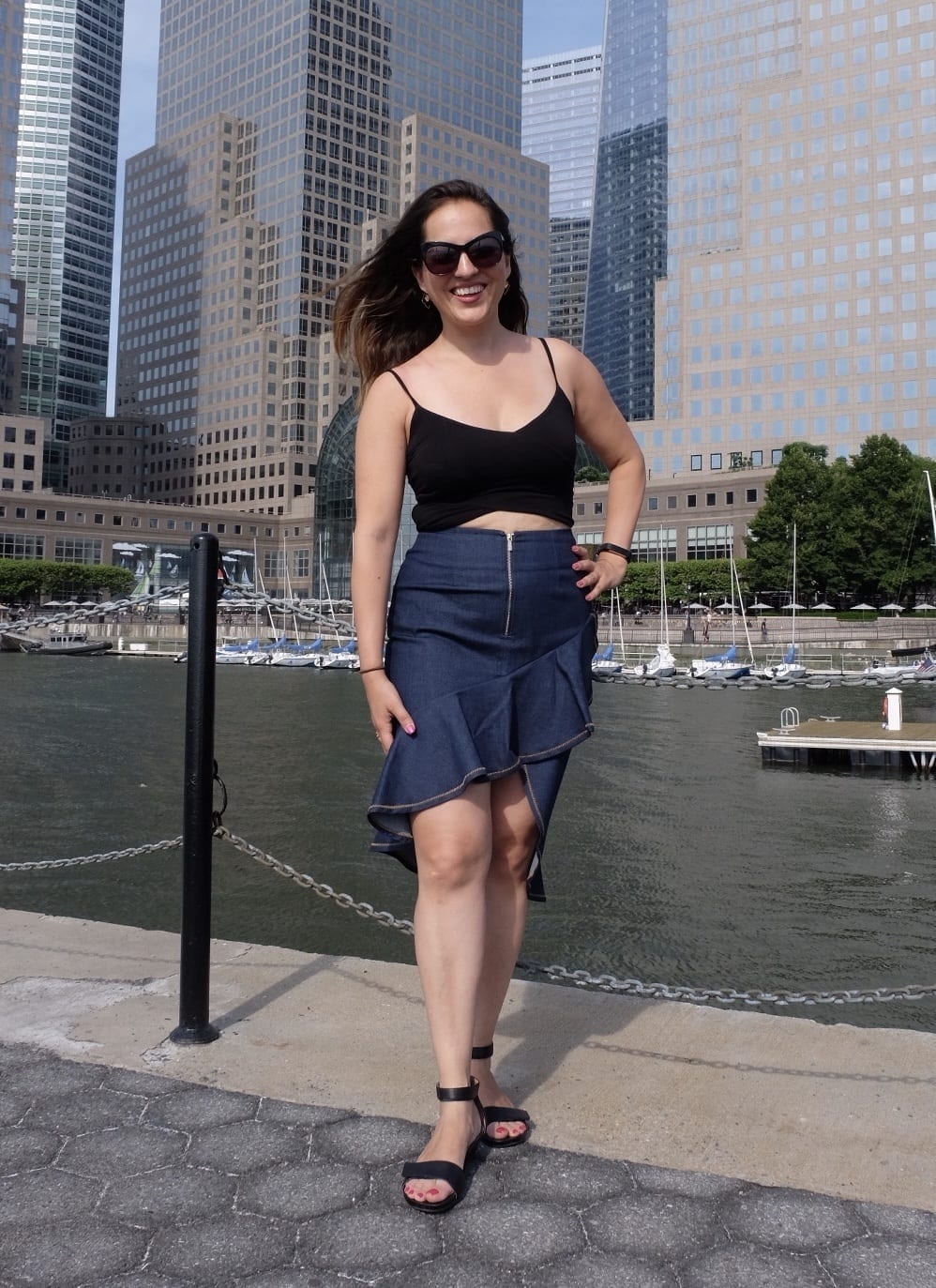 What I Wore This Month
I bought some cool clothes this month and I'd love to share them with you! I wouldn't say I'm going to go full fashion blogger but I love these items so much, I just want to talk about them!
I signed up for Rent the Runway Update — you get to choose four pieces per month and keep them all month, then send them back for four more. So far I really like it — but I recommend you choose casual pieces rather than fancy ones. I am obsessed with this Alessandra denim skirt by N12H (above, paired with a $2 crop top I got in Albania) — I think I'll be keeping it.
The problem with Rent the Runway is that the clothes tend to be a few seasons old, so I can't tell you guys where to buy the items because they're no longer sold.
If you'd like to try Rent the Runway in any way, get $30 off your first order here.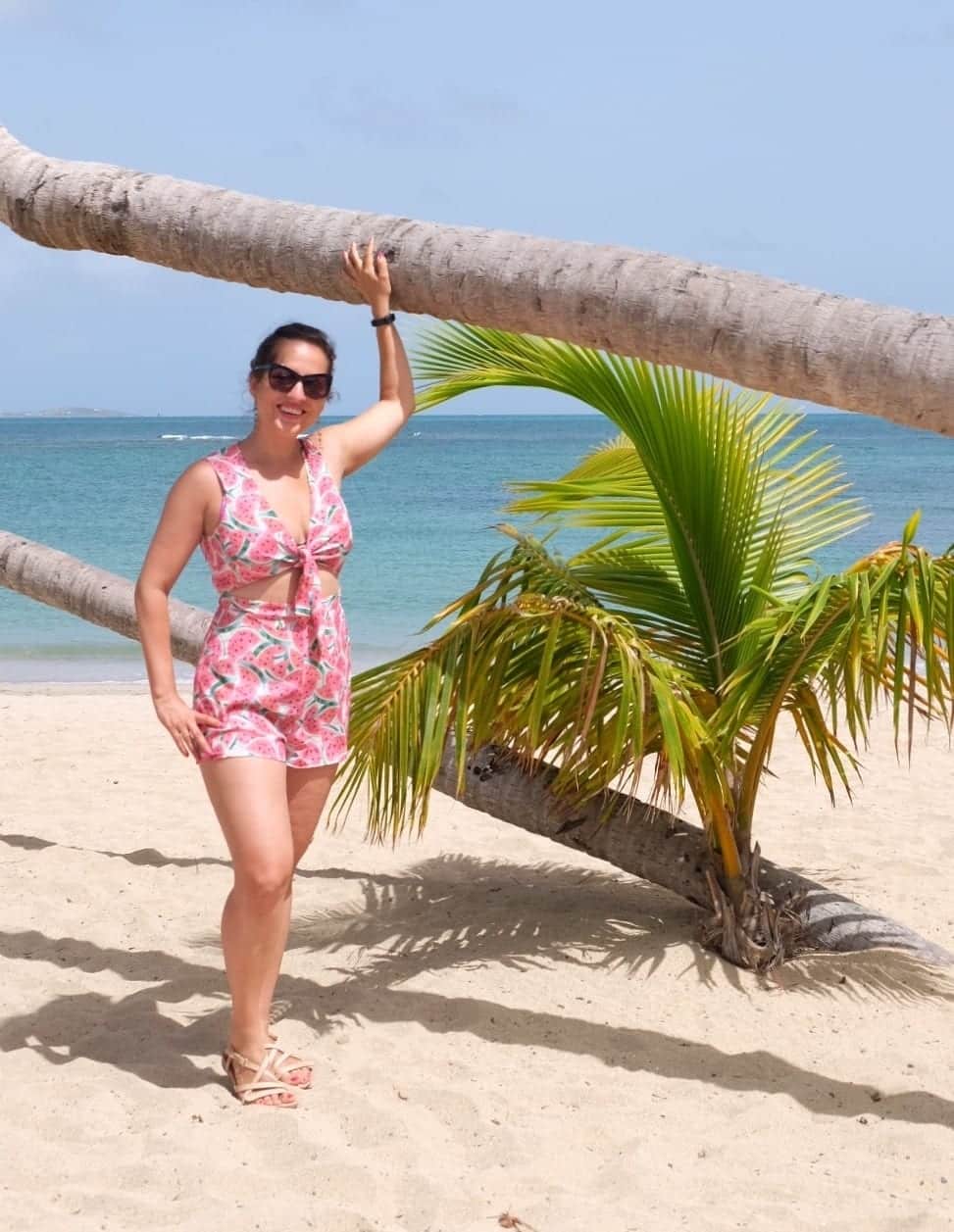 HOW AMAZING IS THIS WATERMELON ROMPER?! I was obsessed from the moment I saw it. Sure, it takes a lot of steps when you have to pee (undo boob double-knot, waist hook, zipper), but it's such a cute and unique item. The high waist is super flattering, even if you have a belly. You can get it here.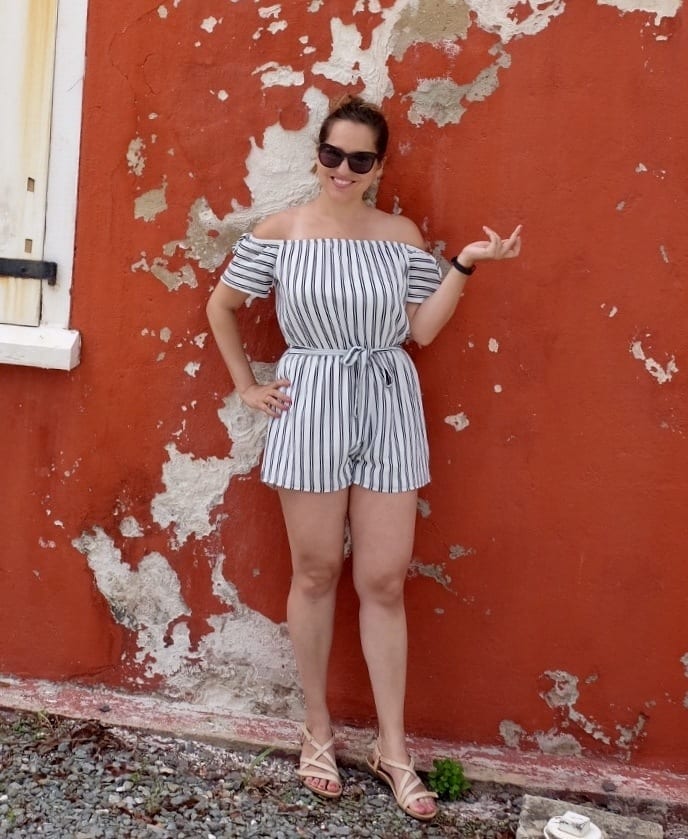 Fun fact: I never wore a romper as an adult until last year — but now I wear them all the time. They're like dresses, only they give you more leeway in movement. I love this One Clothing romper, and it only costs $45. You can get it here.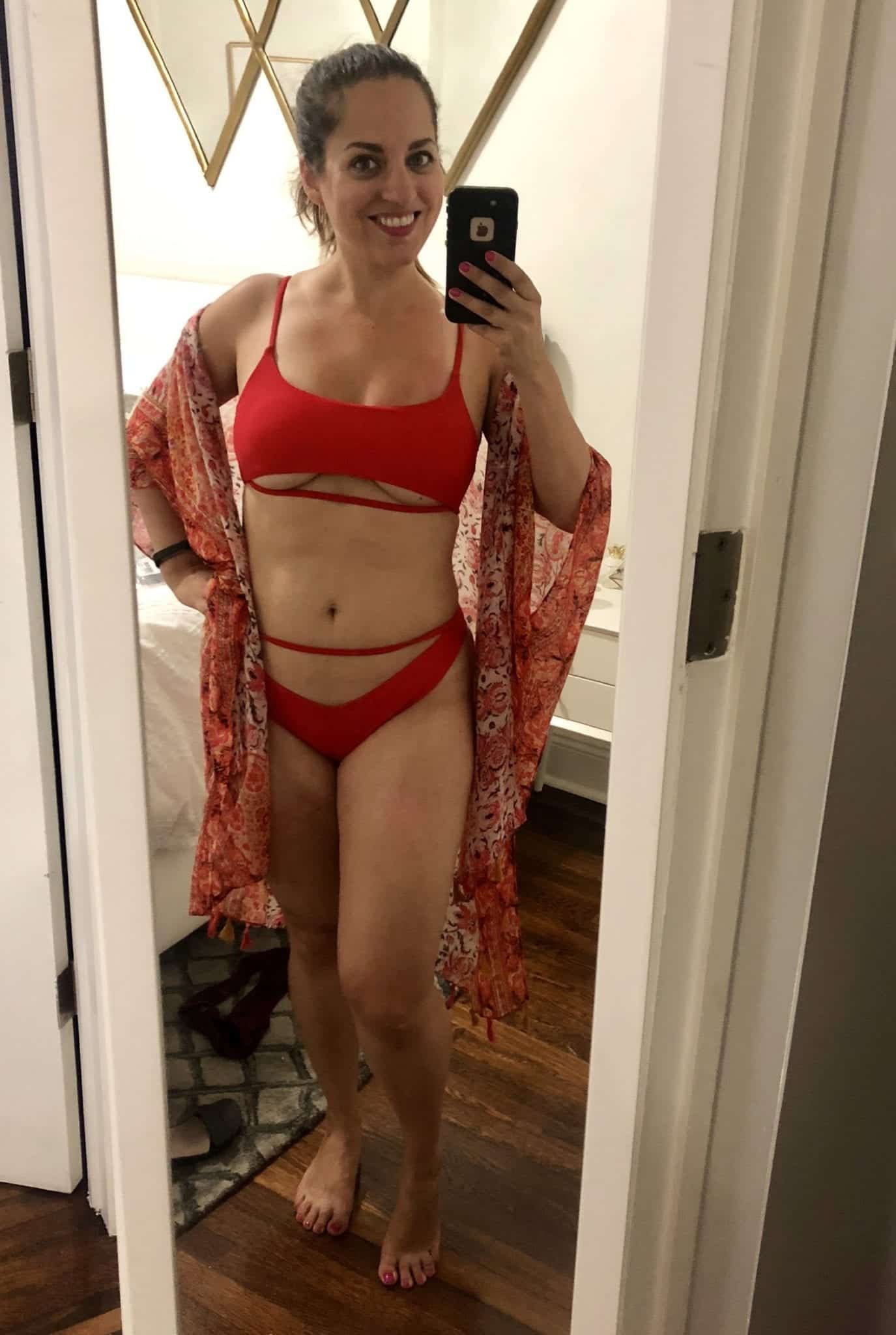 And finally — THE $11 UNDERBOOB BIKINI. As soon as underboob bikinis became a thing, I knew I had to have one. And it cost me $11. Eleven bloody dollars. How could I not buy it?!
Oh my God, I love this bikini more than life itself. It's HILARIOUS. And sexy. Definitely not for everyone, but if you're curious, go for it! FINALLY THAT FRECKLE IS SEEING THE LIGHT OF DAY.
You can get the bikini here, in several different colors. Do note that the price could be higher. I usually wear a 6 or 8 in regular clothes but the large (estimated to be 10-12) fit me better, and it's still a bit revealing on the butt, so you'll probably want to size up. I paired it with this beautiful beach kimono which is made of the softest non-wrinkling fabric. I bought one for Cailin too for our trip to St. Croix!
One last thing — shoes. I have arch issues and most shoes cause me pain, so I buy almost all my shoes from The Walking Company. My favorite brand by them is ABEO. I honestly hadn't bought myself sandals (excluding orthotic flip-flops) since before I started traveling in 2010! But this month I bought two pairs that are both cute and have excellent arch support — the tan sandals pictured above (also available in black, brown, and gray) and the black sandals pictured above (also available in tan).
What I Listened To This Month
If you're looking for a summer playlist, I highly recommend Yacht Rock on Spotify. No better music for chilling out on a boat in the 70s!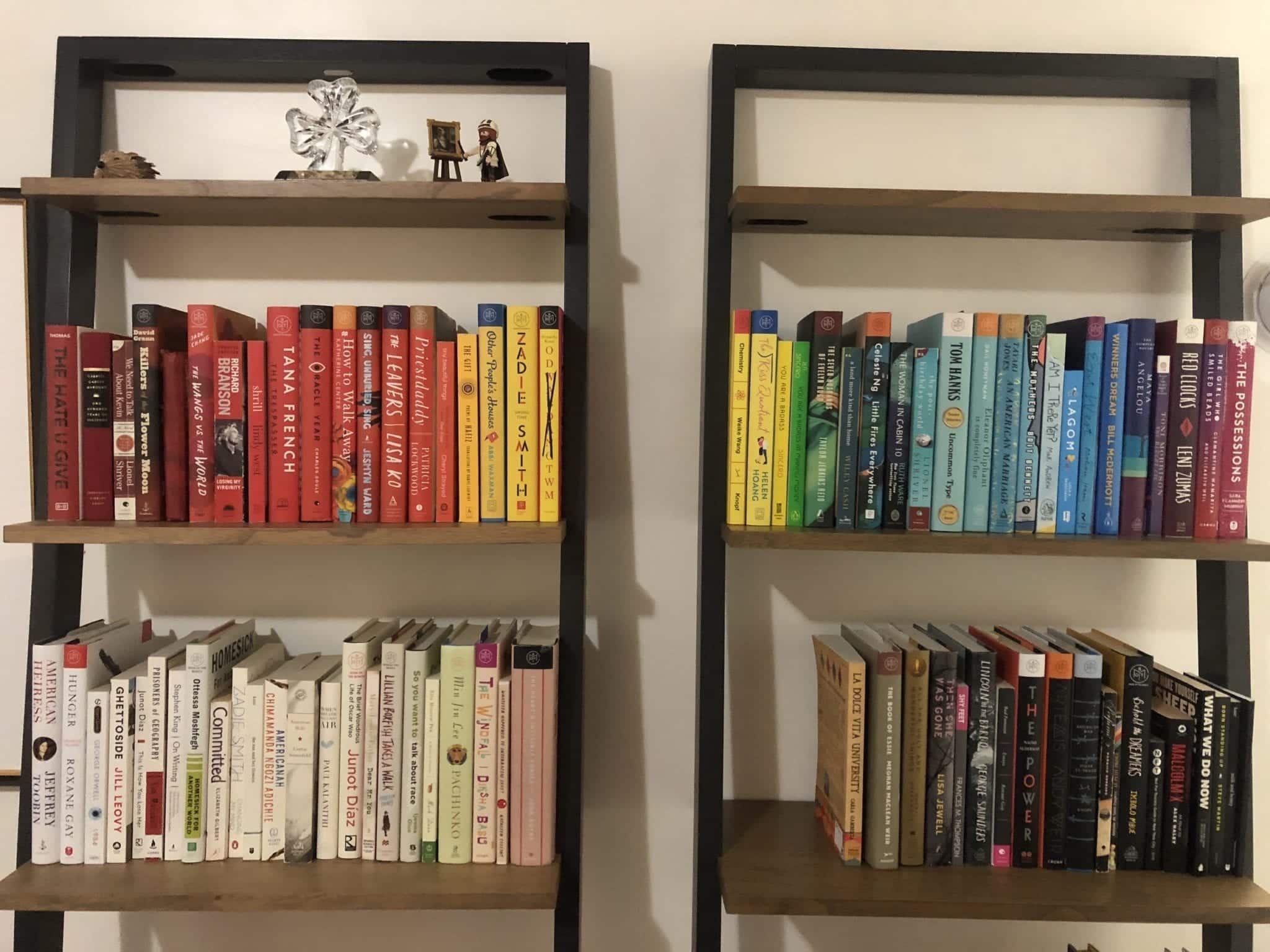 What I Read This Month
This month was different — I was actually doing academic research for work, and I ended up reading four books related to that research. I've decided not to review them here. But I will review the other six I read.
As for my literature of the world challenge, I added two new countries whose authors are new to me: Armenia and St. Lucia. And while I tried to switch things up with poetry, I have to be honest — I'm still not enjoying the challenge of reading books from 25 countries whose authors I haven't read before. I've read 13 now. Can I throw in the towel?
I also reorganized my books by color — I have a rainbow now! How good does that look???
We are officially halfway through the year and I've read 40 books! If I stay on track, I'll smash last year's record of 72 books in a year.
Quiet: The Power of Introverts in a World That Can't Stop Talking by Susan Cain (2012) — This is the book that taught the world about what being an introvert truly means. It's not about being shy or timid — it's about how your brain works. Approximately one third of people are introverts, yet the world is designed for extroverts. The book profiles introverted leaders from Rosa Parks to Steve Wozniak, and illuminates how introverts work best.
When I learned about being an introvert a few years go, it was one of the biggest revelations of my life. Finally there were explanations for why I get exhausted after social gatherings and love my alone time. But this book goes SO much further. Finally I have explanations for everything from why I was afraid to go down the curly slide as a kid to why I automatically dislike everyone in a tour group at first. It's biology and it's fascinating. If you're an introvert, you MUST read this book. And if you're a teacher, a business supervisor, or someone who works with people for a profession, this book will give you so much clarity and help you understand the world even better.
So You Want to Talk About Race by Ijeoma Oluo (2018) — I became a fan of Oluo's writing on race and social justice in the past year, and when she published her first book, I was eager to read it. This book is a primer on so many different topics related to race today — intersectionality, cultural appropriation, microaggressions, model minorities, why "reverse racism" is not a thing. Everything is explained succinctly, clearly, and in a way that makes so much sense.
What I most appreciate about this book is that it gives me the explanations and terminology I had been missing. There were a lot of things that I knew and understood internally but had a hard time explaining to other people; this book gives me the tools to be a better educator working for racial equality in America. You all know that I use my power and privilege to speak up — frequently. I see it as a duty. And this book has given me the tools to do so even better.
Still Lives by Maria Hummel (2018) — This novel interweaves a missing person case, the art scene in Los Angeles, and the media's depiction of violence against women. A prominent artist, Kim Lord, creates an art show depicting herself painted as famous murdered women — then she goes missing on the night of the show. The narrator, a gallery worker, tries to piece together her disappearance…not to mention the fact that the top suspect is Kim Lord's current boyfriend and her own ex-boyfriend.
I felt like this book was on the cusp of true greatness — but didn't quite get there. I felt like it could have been a more pointed commentary on violence against women and how the media glamorizes these crimes. That said, it was an enjoyable and riveting thriller, and I consumed it heartily. It also made me miss Los Angeles a bit. Definitely a good beach/vacation read for summer 2018.
Black Book of Poems by Vincent K. Hunanyan (2017) — This Armenian-born author has published a collection of poems about love, life, family, and loss. They're simple, powerful, and open to interpretation. Here is one quote:
I am the cause of my decay,
I am the end of my desires,
I am the legs that walked this way,
I am the hands, that lit this fire.
Nothing extraordinary, but a nice read.
The Book of Essie by Meghan Maclean Weir (2018) — In this novel, sixteen-year-old Esther Hicks is the youngest child in a fundamentalist Christian family starring on reality TV. When Essie discovers that she's pregnant, her mother goes into PR mode, deciding whether she should get an abortion abroad, hide out and pass the baby off as her sibling, or get her married. Essie decides to pull some strings of her own and upend the system.
This was a book I was very excited to read, not least because of my fascination with the Duggars, but I think I enjoyed the concept more than how it actually played out. It felt like an overly complicated sitcom where most of the plot comes from people not being honest with each other. Some of the characterization was lazy; you could have eliminated several characters altogether and it wouldn't have affected the book at all. Even so, it was an entertaining read and kept me guessing.
One other note — I found out that the author's mother is from my hometown! Nice to have that connection.
White Egrets by Derek Walcott — Derek Walcott is one of my favorite poets, and it's about time that I actually bought one of his full volumes of poetry. Especially since he's from St. Lucia, a country for whom I've never read an author before. White Egrets covers several of his topics: world travels, the legacy of colonialism in the Caribbean. I love his poetry and am happy to have a collection of his on my shelf.
Everybody in New York is in a sitcom.
I'm in a Latin American novel, one
in which an egret-haired viejo shakes with some
invisible sorrow, some obscene affliction,
and chronicles it secretly, till it shows in his face,
the parenthetical wrinkles confirming his fiction
to his deep embarrassment. Look, it's
just the old story of a heart that won't call it quits
whatever the odds, quixotic. It's just one that'll
break nobody's heart, even if the grizzled colonel
pitches from his steed in a calvary charge, in a battle
that won't make him a statue. It is the hell
of ordinary, unrequited love. Watch those egrets
trudging the lawn in a shoveled troop, white banners
trailing forlornly; they are the bleached regrets
of an old man's memoirs printed stanzas
showing their hinged wings like wide open secrets.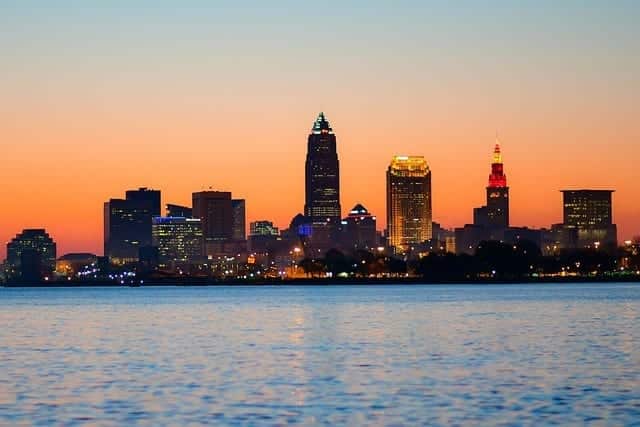 Coming Up in July 2018
July began with my final morning in St. Croix, and there's only one other trip on the calendar — Cleveland! I'm excited to visit this city, a place that has always intrigued me, as well as set foot in Ohio for the first time (state #29!).
"For God's sake, Lemon. We'd all like to flee to the Cleve and club-hop down at the Flats and have lunch with Little Richard, but we fight those urges because we have responsibilities."

–Jack Donaghy, 30 Rock
Beyond that, I will very likely remain in New York for the rest of the month, but you never know. A lot of campaigns tend to pop up last minute, and if the opportunity arises, sure, I'm game!
Any suggestions for Cleveland? Let me know!
Get email updates from Kate
Never miss a post. Unsubscribe anytime!