Adventurous Kate contains affiliate links. If you make a purchase through these links, I will earn a commission at no extra cost to you. Thanks!
This month, something finally happened that I had been waiting for my whole life. I was walking across the train tracks in my hometown and when I was literally on them, the train signal started to come down, bells clanging and barriers falling.
I was obsessed with this idea as a kid. I loved going to McDonald's with my mom because it was next to the train tracks and we could watch them go by. I would obsessively ask my dad what would happen if our car got stuck on the train tracks and a train was coming.
And I always wondered what would happen if I was on the train tracks, either on foot or in a car, and a train suddenly arrived.
The bells rang. The lights flashed red. And I just stepped off the tracks and watched the train go by, thinking to myself, "I've been waiting my whole life for this!"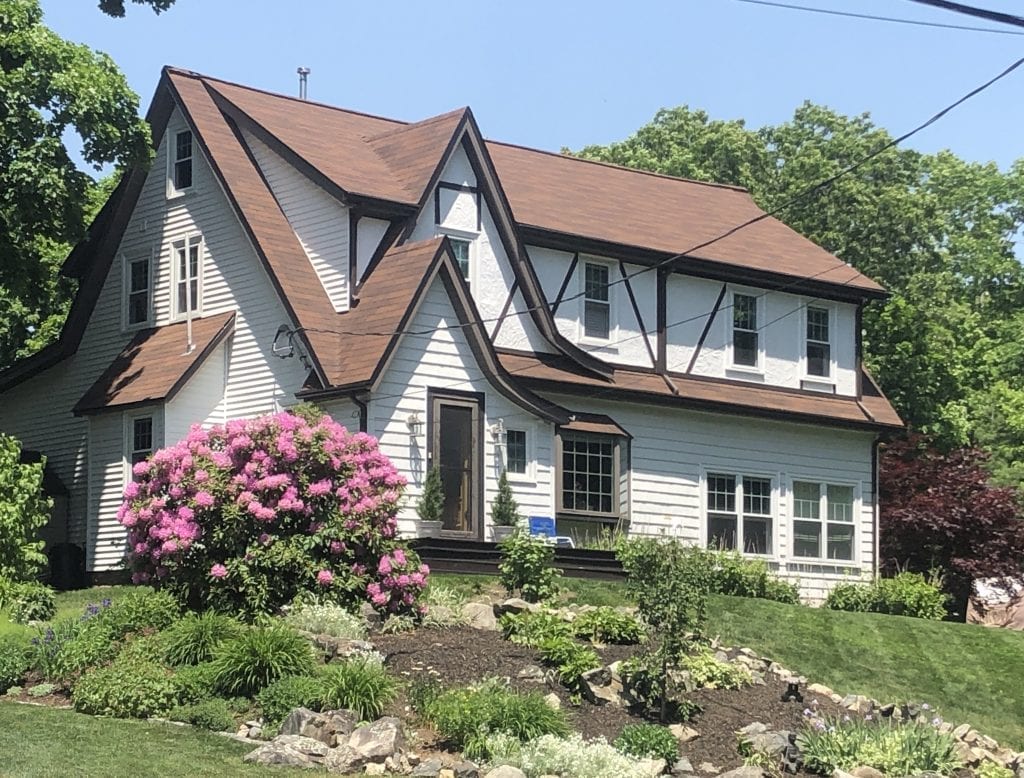 Destinations Visited
Reading and Lynn, Massachusetts
Belgrade, Serbia
Highlights
I flew to Belgrade! Very long story short, Charlie and I decided that I should fly to Serbia (directly from New York on AirSerbia) and wait to be allowed back into the Schengen Area as a partner of a Czech person with my name on a lease. We are now here and waiting for the next update.
It's great to be back with Charlie and we pretty much picked up where we left off in pandemic-era Mexico City — working at home, walking and getting food!
Getting to spend lots of time with family and friends. Which has definitely been the best part about being trapped at home during a pandemic. As for non-family, we kept appropriate distances, of course. And it really made me appreciate the suburbs — so much outdoor space to spread out.
I finished walking every street in my hometown! This was a huge project. 443 streets altogether, and every time I departed from and returned to my house (which sometimes took me an hour to get to certain neighborhoods). It got really hot toward the end (my dad wouldn't let me go out without a water bottle in my fanny pack), but I did it!
This challenge gave me a lot of time to think about my hometown's impact on me from childhood to the present. I am so excited to write about this experience.
Eating outside at a restaurant for the first time in months!! Outdoor dining in Massachusetts reopened on June 8, and my dad and I went out to Bunratty Tavern in Reading for dinner. We had burgers and wontons filled with buffalo chicken and blue cheese…you can't get more American than that.
Getting COVID tested. It wasn't a requirement to enter Serbia, but I wanted to know I didn't have it before getting on the plane. It was good to know it was negative.
Taking Amtrak to New York. I really love the train, and this is the best way to travel from Boston to New York. My fare was only $39 — unheard of — and the scenery around the Connecticut coast was as beautiful as ever.
My MediaVine income — the display ads on this site — had an uptick that seems to be sticking. March was so depressing; each day my income would be worse than the day before. At my lowest point, I was averaging about 14% of my usual daily income; in the months since, it has averaged closer to 17% of my usual daily income.
But there was an uptick in June and now I'm earning around 31% of my usual daily income, which is nothing to brag about, but allows me to breathe slightly easier.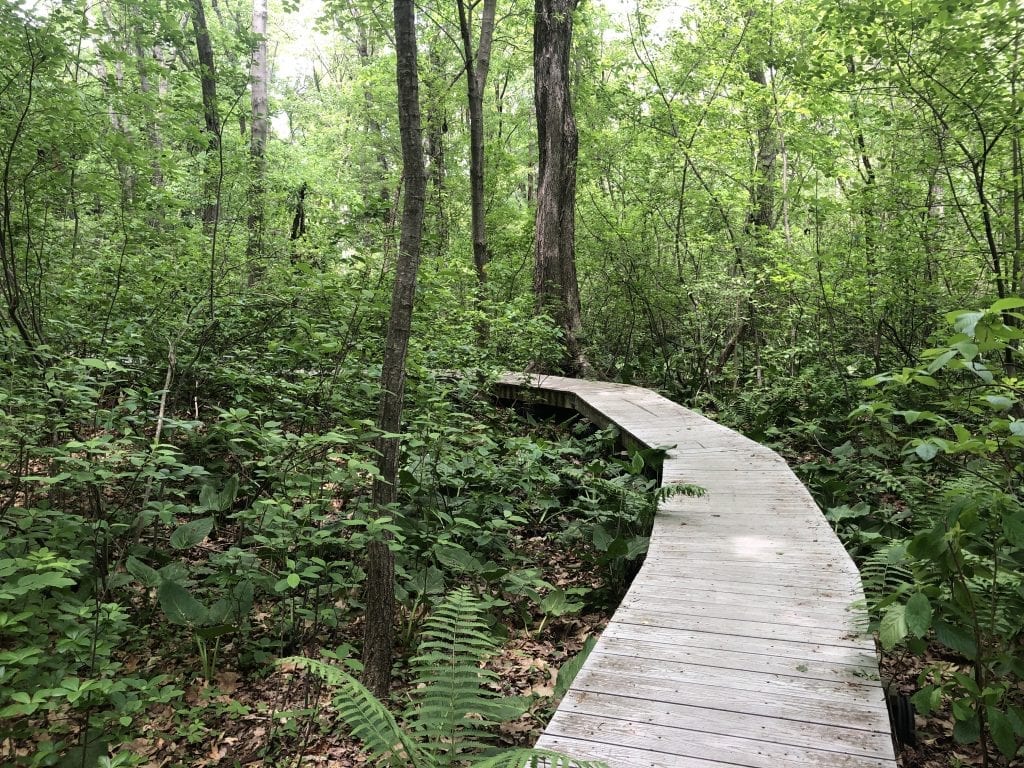 Challenges
Continuing to deal with the fallout of COVID-19. Both personally and business-wise. Some family friends were diagnosed with COVID this month, but it was mild for all of them and they recovered quickly. I'm grateful that nobody close to me has become severely ill.
I am furious at how COVID cases exploded in parts of the US, and that the country's terrible handling of the virus resulted in Americans being banned from the EU.
Business-wise, things are still rough and will be for awhile. I've made my peace with it and am grateful that I've always kept my business streamlined enough to scale down. I understand that the travel industry will be hard hit for a very long time and am making preparations for the next step in my career.
Not being able to protest. I'm so glad to see the protests that are still happening in the US, but I can't be out there for family protection reasons. I wish I were out there. The good news was that they COVID tested protestors in Massachusetts, and their infection rate was only slightly higher than the general population infection rate. Everyone at the protests has been vigilant about masking up and distancing.
Flying was a little bit scary. When I flew back from Mexico in April, both flights were nearly empty. This flight to Serbia, by contrast, was nearly full. I ate a ton of food and drank a ton of water before the flight so I didn't have to remove my mask the whole time, and I did have an empty seat next to me and an aisle on the other side.
Serbian smoke. People smoke A LOT in Serbia. At cafes. At dinner tables. In accommodation. Both inside and outside. And often constantly. I knew this already, but I had forgotten how annoying it is to constantly have smoke around you.
This Month on Patreon
This month on the Adventurous Kate Patreon I added a brand new long-form story about dating in New York City — how dating is money and money is everything.
There are also a few other writings, including a fantasy of what would happen if I went on Jeopardy! and got the WORST categories possible for me; we had a mini AMA call with my friend Hilary, a music journalist; and lots of interaction in the Facebook group.
A new benefit is coming for $10 and up subscribers this month!
July's Book Club Pick
Our next book club meeting will be held on Sunday, July 26, 2020 at 1:00 PM ET. In our book we read works by women of color from around the world, and this month we will be reading Outside the Lines by Ameera Patel.
Outside the Lines is a genre-defying novel — it's part crime novel, part family saga, and part black comedy. It takes place in Johannesburg among a cast of ethnically diverse characters. Johannesburg doesn't have the best reputation, but I think it's a VERY fun city, and I'm excited we get to explore it in a book.
Also, I've invited the author to join us, but she literally just had a baby, so chances are she will be busy! I'll make sure it's a great event no matter what.
You can sign up to attend the book club meeting here. We do them over Zoom. Tickets are donation-based; I recommend $5.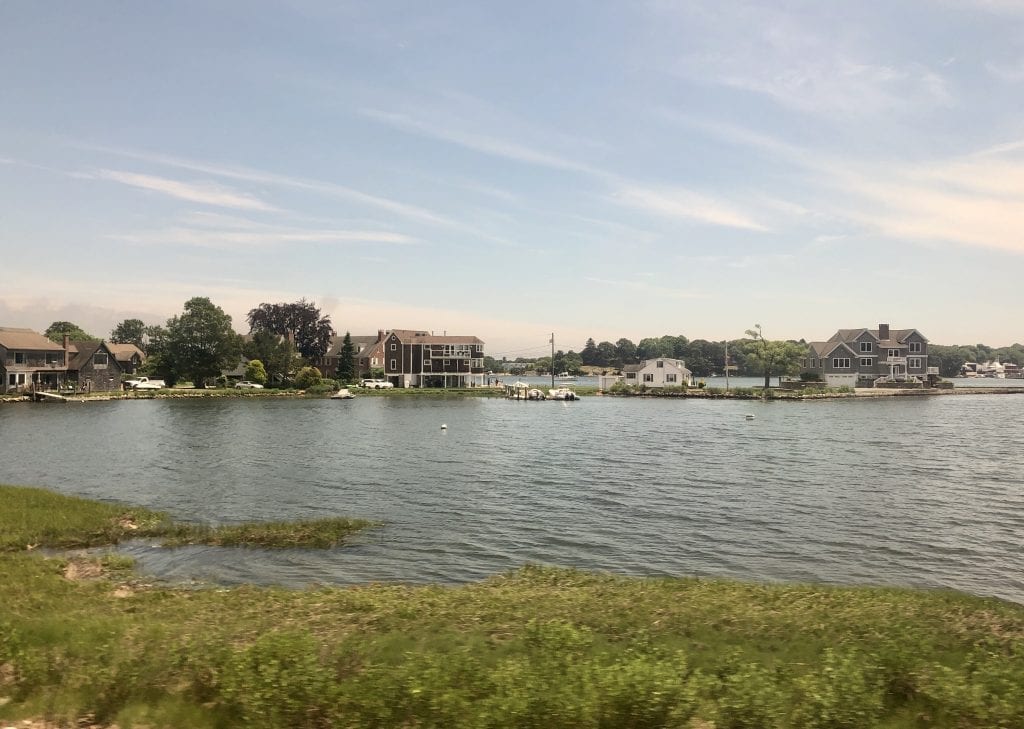 What I Read This Month
I started off the year VERY behind in terms of books, but now I've picked it back up again — I've read 31 books so far in 2020. This is also the month that many white people turned to books about racism. While I read a ton of books about race ordinarily, as you've probably noticed over the years, I took this as an opportunity to read a few of the major books I hadn't yet read.
Freedom is a Constant Struggle: Ferguson, Palestine, and the Foundations of a Movement by Angela Y. Davis (2016) — In her latest collection of essays, interviews, and speeches, Davis discusses many areas: the similarities in Ferguson and Palestine; the Black Liberation Movement, prison abolition, recent elections. It's not easy work to be done — in a world filled with injustice, freedom is a constant struggle.
I really loved this book — and I am kicking myself for not reading any of Angela Davis's work sooner! I've known for awhile that Black feminists have been doing so much of the heavy lifting in progressive movements, but this is the first time I read a book by arguably the most celebrated Black feminist leader living today. While I don't consider myself fully aligned with Davis's beliefs, I'm aligned with quite a few of them, and found myself saying, "YES!" out loud as I listened to it. The connections between Ferguson and Palestine on the use of state terror alone are startling.
How to Be an Antiracist by Ibram X. Kendi (2019) — It's not enough to not be racist — all of us must be actively antiracist. This book sets guidelines for what antiracism actually is, how we got to where we are today through 400 years of traumatic history for Black people in the United States, and exactly how we should be fighting white supremacy today.
This book is so much more than it appears. It's an intellectual tome covering history and culture and sociology, but it's also a memoir, filled with anger and sadness and confusion and unsettled feelings. And some of it made me feel guilty — like that you can't call changing minds activism; it's only activism if it results in political change.
That said, I had a few issues with it, notably Kendi's belief that any kind of racial prejudice is racism (i.e. that Black people can be racist against white people), whereas most scholars believe that racism requires power and privilege in addition to prejudice. But it's a good starting point to challenge your own ideas.
Such a Fun Age by Kiley Reid (2019) — Emira, a twenty-something Black woman, is the baby-sitter of two young children of a wealthy, mega-successful white influencer, Alix. One night at the grocery store, Emira is accused of kidnapping one of the girls she baby-sits, which sets off a chain reaction between Emira, her employer, and her new love interest, their racial tensions, misguided efforts, and attempts to fix racism the absolute most awkward ways.
I really enjoyed this book, loved the characters, and cringed hard through quite a bit of it — but in a good way. I appreciated how so much of the book was ambiguous; there weren't many clear clear-cut morality situations. It has a GREAT climax, which is pretty rare these days — you'll enjoy it!
White Fragility: Why It's So Hard for White People to Talk About Racism by Robin DiAngelo (2018) — When it comes to racism, many white people see it as a binary — that you're either a klan robe-wearing, epithet-spewing racist piece of shit, or you're a good person. Which is why it's so hard to get through to many white people — they deny any involvement with racism and are filled with anger, fear, and guilt — even the "good ones" who are trying their best. This book helps white people dismantle the racism that lives within.
This is a great book, and it should be required reading for any white person who doesn't consider themselves racist. It was especially good to listen to this while walking around my town and thinking about the impact of growing up in an environment where few Black people lived and where many of them were given a hard time by locals. The good thing about this book is that it gives you terminology for the complicated feelings you have and lays out a clear framework for moving forward constructively in the fight against white supremacy.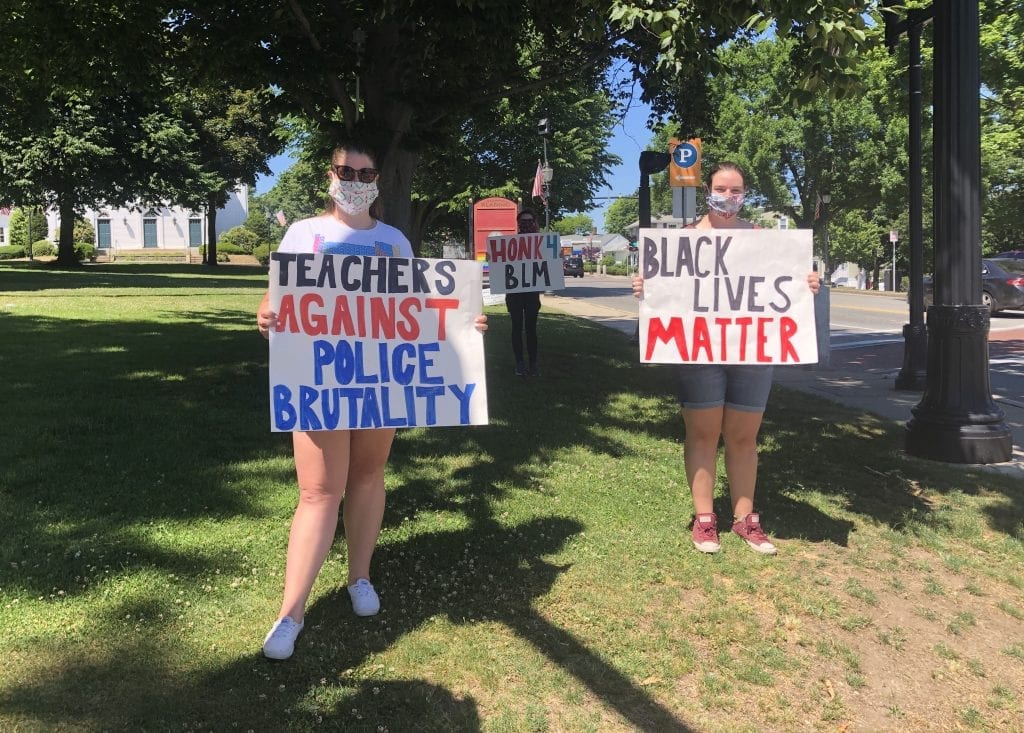 Wow, No Thank You.: Essays by Samantha Irby (2020) — In her third collection of intensely personal essays, Samantha Irby is as hilarious as ever. This collection is just as awkward, self-deprecating, and revealing as her earlier works — though now at age 40, she has a bit more perspective, especially now that she's more settled into her marriage and move to suburban Michigan.
I love Samantha Irby, and I feel like she packs in more laughs per paragraph than any other writer I know. My personal favorite was when she wrote about being a writer for Lindy West's Shrill Hulu series in Los Angeles for a few months — and she freaked out just as much as I would that Daniel Stern from Home Alone played the dad! She also wrote more, "Sex is great, but have you _____" examples than ANYONE IN THE WORLD EVER HAS. This is the kind of book I like to read a little bit at a time, an essay at a time, rather than going the whole way through.
Ayiti by Roxane Gay (2018) — This book is a collection of stories about the Haitian diaspora written by the Haitian-American Roxane Gay. Most stories are delivered in short little snippets while others are longer and more in-depth. Most of the stories are haunting in some way; others reflect the complications of immigration, family, and love.
This was the book we read in our June book club. We had a truly fantastic discussion, amplified by one member who had actually traveled to Haiti. I absolutely love our book club — some of the women came up with thoughtful points about the symbolism in the book. I loved getting to know Haiti a bit better. I will read anything Roxane Gay writes, and I bet you'd enjoy this. It's a quick read.
The 57 Bus: A True Story of Two Teenagers and the Crime That Changed Their Lives by Dashka Slater (2017) — This tells the story of two teenagers: Sasha, a white nonbinary teenager from a wealthy community, and Richard, a Black teenager from a rough part of Oakland. One day while riding the bus, Richard decided to light Sasha's skirt on fire as they slept, just as a prank. The highly flammable skirt went up in flames and this act set off a series of cascading events that made international headlines.
This book was a great listen. I hadn't heard of the case before. What I liked most about it was how it came from a point of view of compassion. For trans and nonbinary kids and all the struggles they face, but also for how the criminal system is abusive to young Black men and especially Black teenagers. Of course Richard should be punished, but should a teenager who made a mistake be sentenced to life in prison at age 16?
Me and White Supremacy: Combat Racism, Change the World, and Be a Good Ancestor by Layla F. Saad (2020) — This book is actually a workbook designed to get you to examine your involvement in white supremacy through your entire life, and focus on the changes you can make specifically. This book was originally based on Saad's 28-day Instagram challenge.
Honestly, you can read all the anti-racism books in the world, but if you don't work on what you need to do yourself, it's not going to make a difference. This book is exactly how to do that yourself, examining all the major and minor instances in your life when white supremacy has played a role. I found some blind spots in my own life that I didn't expect. This is one book where you actually have to do the work in order to get the impact.
Get Your Sh*t Together by Sarah Knight (2018) — In this self-improvement guide, Sarah Knight teaches you how to stop failing yourself and start getting all your shit together, leading to a better life overall. Filled with lots of superfluous profanity.
I listened to this as an audiobook while walking, and honestly, I couldn't give you one thing I retained from it, other than she breaks down personality styles into Alvins, Simons, and Theodores.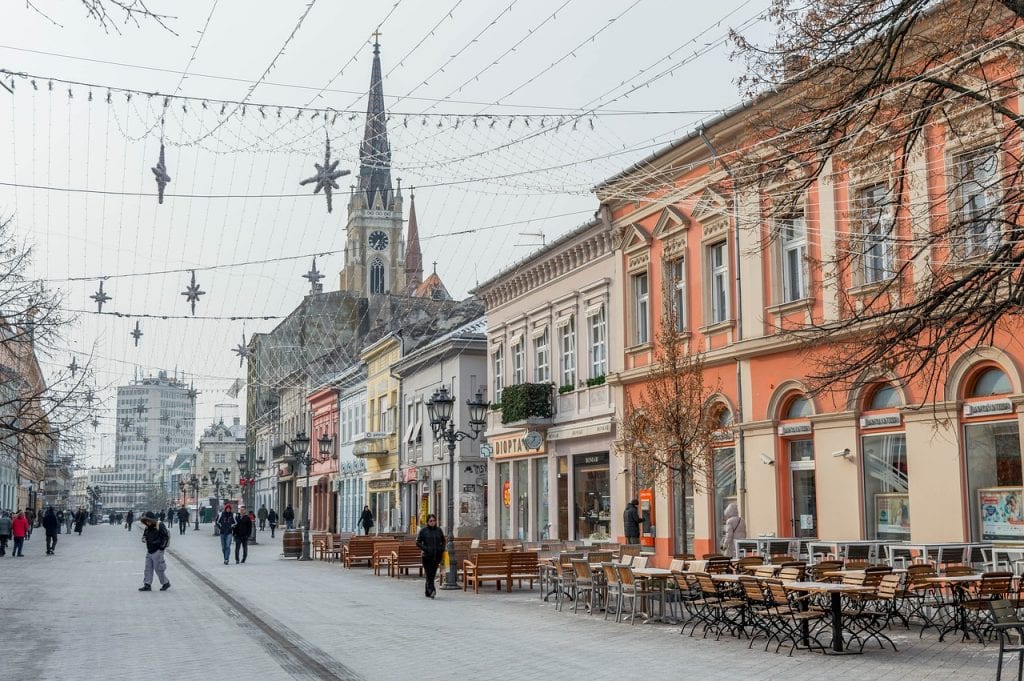 Coming Up in July 2020
Once again, things are up in the air! Because why wouldn't they be? Charlie and I are still waiting to see when I will be able to return to the Czech Republic.
On the first, we left Belgrade for Djerdap National Park, then the Negotin wine region and Sokobanja. While it's been nice staying in rural areas where we could easily avoid other people, rural life in Serbia is a bit much. Accommodation is very basic with terrible seating and poor setups for working from home. And it's hard to find restaurants that serve anything other than šopska salads and the same five meaty items over and over.
So we are going to head to Novi Sad, a smaller city in the north, and stay there. Accommodation there is still cheap but much higher quality; there is no major COVID outbreak there; and you can find several international restaurants (though I shudder to think of what the Serbian take on Mexican food would be).
We will continue spending most of our time at home and working as we wait for news from the Czech Embassy.
What are you excited about this month?
Get email updates from Kate
Never miss a post. Unsubscribe anytime!