Adventurous Kate contains affiliate links. If you make a purchase through these links, I will earn a commission at no extra cost to you. Thanks!
So this is the month that I left New York. I didn't know it would be coming this soon. It didn't even cross my mind until I blurted out, "I'm thinking of moving to Berlin!" to my friend in Italy this summer. (Edit: I am NOT moving to Berlin. That was just the first time I vocalized wanting to leave.)
I love this city so much. Beyond fiercely. And after so many years of travel, I still think it's the best place for me personality-wise.
But just because a place fits your personality, it doesn't mean it's the best in every aspect. Particularly when it's one of the priciest cities in the world. Particularly when you live in constant fear of getting hit with huge medical bills, even though you pay through the nose for health insurance.
I made my peace with leaving New York. And it's not like I'll be gone forever — I'll be back fairly often.
Some of my friends who have left New York ran around doing their personal bucket list of New York experiences. I didn't intend to do that because I know there's still time. First for IMM in January, the biggest work event of the year for me. And then dropping in whenever I can.
Ideally, I'd love to spend 1-2 months per year in New York. Perhaps October. That's a great month to be around. But until then…adventure awaits.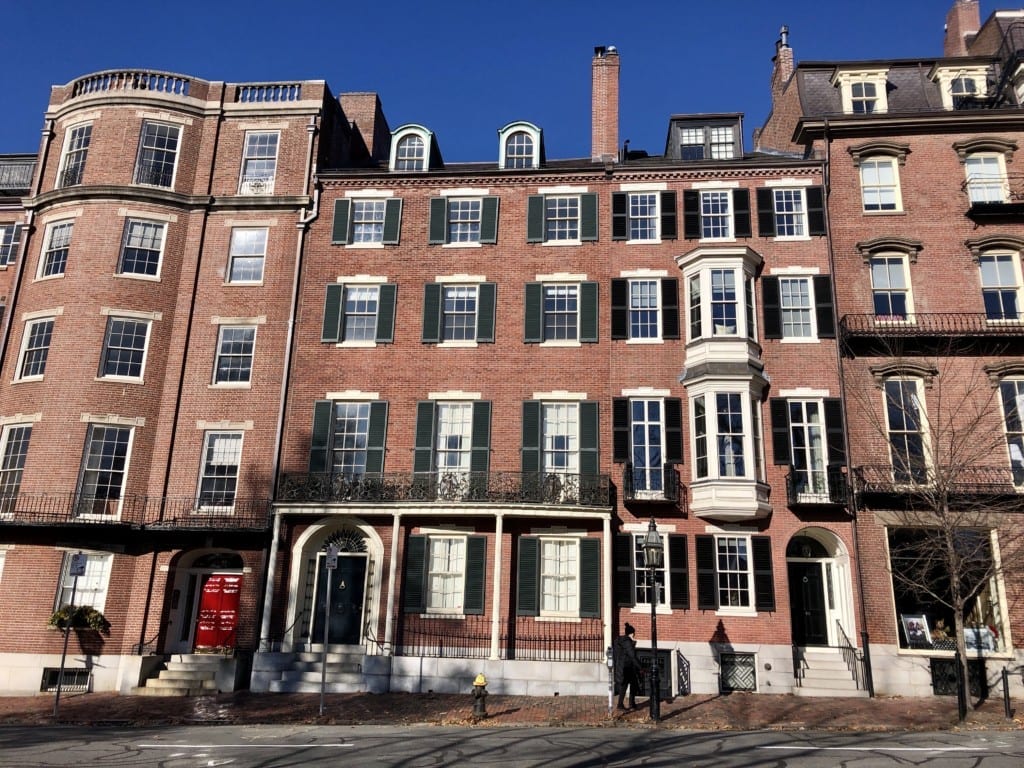 Destinations
New York and White Plains, New York
Fairfield, Connecticut
Lynn, Reading, Lynnfield, Beverly, Boston, and Cambridge, Massachusetts
Salem and Portsmouth, New Hampshire
Wells, Maine
Highlights
A brand new redesign on the blog. Check it out!! Doesn't it look snazzy? Much more fitting to who I am these days. I hope you spend some time exploring it.
Cheering on my sister in the New York Marathon. This was her first time running the New York Marathon and she did great! And I found my FAVORITE new spot to watch — in Harlem on Fifth Ave. at 138th St. where people enter from the Bronx. There is music blasting and lots of runners stop to dance for a bit!
A food-filled week in New York. My boyfriend came to New York (his first visit to the city since 1998!) as I moved out, and we ate at so many great places.
Some of the highlights were finally eating at Nobu (INCREDIBLE, and do not miss the yellowtail with jalapeño or the edamame with choclo), diving into bao and ramen at Momofuku Noodle Bar, enjoying a huge spread of bagels and cream cheese at the Russ & Daughters Cafe with our buds the 2FoodTrippers, a gorgeous porterhouse and corn crême brûlée at Quality Meats, and my favorite classics — tacos at Los Tacos #1, pizza at Joe's, burgers at Harlem Public, Salty Pimps at Big Gay Ice Cream.
Seeing TINA on Broadway. I got the opportunity to see TINA, the new Broadway musical about Tina Turner's life, as a guest of the show. I absolutely LOVED this show! I knew Tina was a survivor, but I had no idea just how much. The music was fantastic, I loved the costumes, and the entire cast was outstanding.
And the actress that played Tina, Adrienne Warren, was BEYOND amazing. She was so incredible that it took my breath away. How lucky I was to be able to see her to perform live! I read that Tina, now blissfully retired, has told Adrienne that she's given her her onstage persona. I hope we see her win a Tony next year.
Also — sitting just six feet from me at the show was none other than Jonathan Van Ness! And I never recognize famous people in New York!
Going on a street food tour with Food and Footprints in Jackson Heights, Queens. I highly recommend getting away from the Pinteresty, well-manicured parts of New York, and this is a way to do so — Jackson Heights is home to immigrants from India, Bangladesh, Tibet, Mexico, Colombia, and way more. The food on this tour was SO good — I can't wait to go back and eat more of it (especially Bengali fuchka, which I had never heard of before).
Taking a croquembouche class at the Brooklyn Brainery. The Brooklyn Brainery is home to all kinds of interesting classes and lectures, and my sister and I signed up to learn how to make a cone-shaped tower of cream puffs! I love that you can always learn new interesting skills in New York.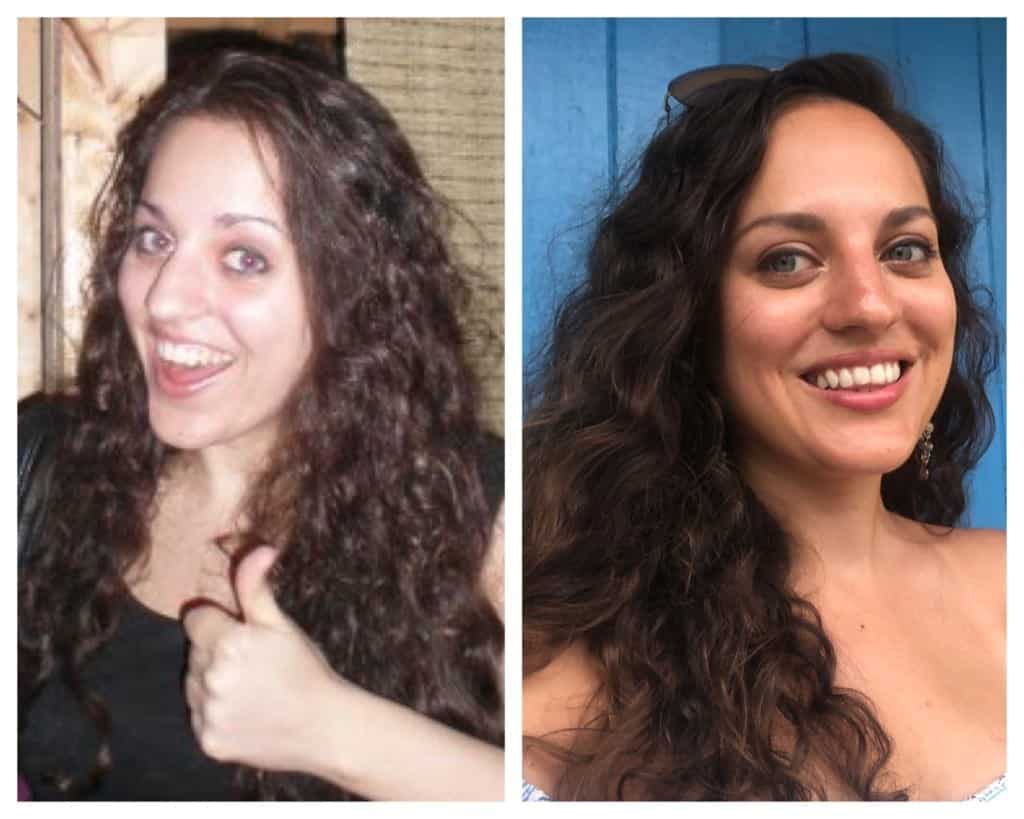 Some cool work events. One thing I'll miss about living in New York is all the cool work opportunities. This month I went to a swank launch event for ANA, whom I worked with on my Hokkaido trip last year, that included a concert by Steve Aoki! But the real highlight was getting to have dinner with the Atlantic Canada team, who were all visiting New York, including those who helped me with my Nova Scotia and Newfoundland trips this year. I'm glad you liked my Canada content because it looks like I'll be going back to Atlantic Canada in 2020!
Sending some of my furniture to good new homes. While I planned to store most of my furniture, I knew I didn't want to keep everything, so I sold a few of the pieces. I was especially happy to sell the dining set and coffee table to a cool girl who works as an ESL teacher. Other pieces went to friends. Facebook Marketplace is great for selling stuff these days!
Spending Thanksgiving with my family. After missing the holiday several years in a row, I've been glad to be home for the last few, and this time I got to introduce my non-American friend to the holiday.
Dropping into New Hampshire and Maine. Doing a bit of tax-free shopping in New Hampshire and of course enjoying my favorite seafood chowder and hot lobster roll with butter at the Maine Diner in Wells, Maine.
Challenges
Moving out. Moving is never fun. I'll spare you the details. It did make me sad to throw away all my Playbills, but at least I wrote this fantastic post about Hamilton.
Dealing with the sadness and guilt of leaving New York. I know that moving out is the right decision for me, but I still feel awful about leaving the city. What I most hate is that if I had worked harder and made more money, I could afford to keep a home there while traveling and living somewhere else. It could be my pied-a-terre that I visited several times a year. And if I had worked harder, perhaps I would have been able to afford it.
Of course, I now realize how ridiculous that sounds. One thing I learned over the years is that there is no financial ceiling — you'll always be hoping for more, more, more, even if it's wishing you could just afford to buy your own yacht instead of renting them all the time.
Payment woes. Nearly a decade into professional blogging and I'm still struggling to get paid in a timely manner. I'm grateful that most of my income comes from automatic payments, but with one-off campaigns it can take months to get paid, especially if a government organization with accompanying red tape.
And I completely understand that it's hard on my clients as well, who don't make the rules, feel awful about it, and do the best they can. And I'm prepared for that.
But this month, four clients delayed my payment or missed my payment completely. FOUR.
While it's bad missing one payment, missing FOUR AT ONCE can be catastrophic if you don't have a financial cushion.
The worst part is that I confirmed and reconfirmed my payment date with one company that was already late paying me, and the payment never went through because they forgot to do it. After feeling so frustrated about the other three payments, this one broke me.
I emailed them back explaining that when you don't pay a freelancer on time for whatever reason, that can often make the difference between whether or not they're able to pay rent, buy groceries, or take care of their kids' financial needs. I got an immediate apology and a promise to pay me in ten days. That was yesterday. They came back with "It appears they're not in the office today" and offered an extra $300 credit to use on their site as an apology. (EDIT: The payment finally came in on December 3!)
This isn't a tiny company or even a government organization — this is a major travel booking website you have all heard of.
I still don't know what to do about this. Yes, you can put penalties in your contracts for not being paid on time, and that's great if you can manage to get them honored — but that still doesn't solve the problem of what to do if you DON'T get paid on time. You can't magically make money appear.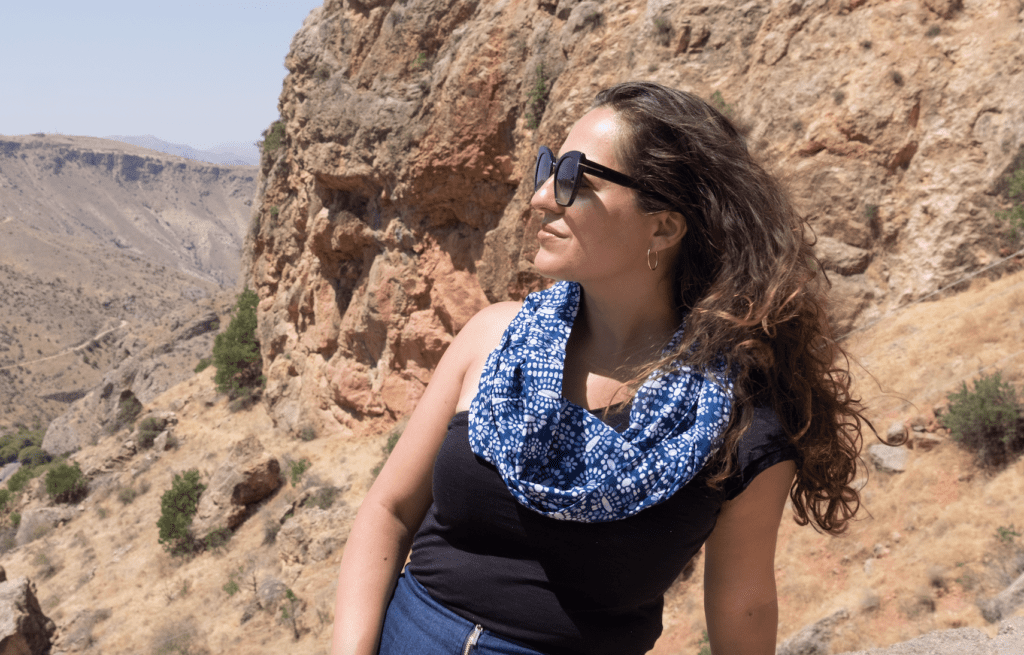 Most Popular Blog Post
Best Gifts for Travelers — Updated with my favorite things I've discovered in 2019, including a brand new blue Speakeasy scarf!
Other Blog Posts
Two Weeks in the Caucasus: Travel Itinerary for Georgia, Armenia, and Azerbaijan — I always wanted to visit the three countries in the Caucasus, but I had no idea how to fit in Svaneti and keep it under two weeks. Good news — it's possible! This is how you can do it.
What's It Like to Travel Armenia Today? — If you're looking for an up-and-coming off-the-beaten-path destination, I highly recommend Armenia. Here's everything you need to know to plan your trip.
Most Popular Photo on Instagram
I kind of fell off Instagram this month, but this photo from my session in Florence did well! For more live updates from my travels, follow me on Instagram at @adventurouskate.
What I Listened to This Month
I've gotten into a new podcast — American Girls. It's all about the American Girl books! I grew up reading these books voraciously and it's been fun to revisit them from the perspective of today. The podcast is done by two women in their early thirties who grew up to be historians.
Right now I've listened to podcasts about the Felicity episodes (who knew people were being classist to Jiggy Nye because he worked in a trade that smelled bad?). Coming up next is Josefina, and as her character was added as I was outgrowing the books, I'll need to do a quick refresh before I listen. SO excited for the Addy podcasts — nothing tops the badassery of escaping slavery as a child.
What I Watched This Month
Finally I watched Fleabag. WHAT A SHOW. I can't believe it took me so long to get into it, as there are only twelve 25-minute episodes in the whole series!
Fleabag, created by Phoebe Waller-Bridge, tells the story of a thirty-something British woman who is having a lot of sex, having a family who doesn't understand her, dealing with her best friend's death, and barely financially holding onto the cafe they ran together. Despite that negative premise, the show is hilarious and very real, a glimpse into the loneliness we can carry into adulthood.
So I thought the first season was good — then I watched the second season and IT WAS SO GOOD I PRACTICALLY SCREAMED THROUGH THE WHOLE THING. Absolutely watch this one. It's on Amazon.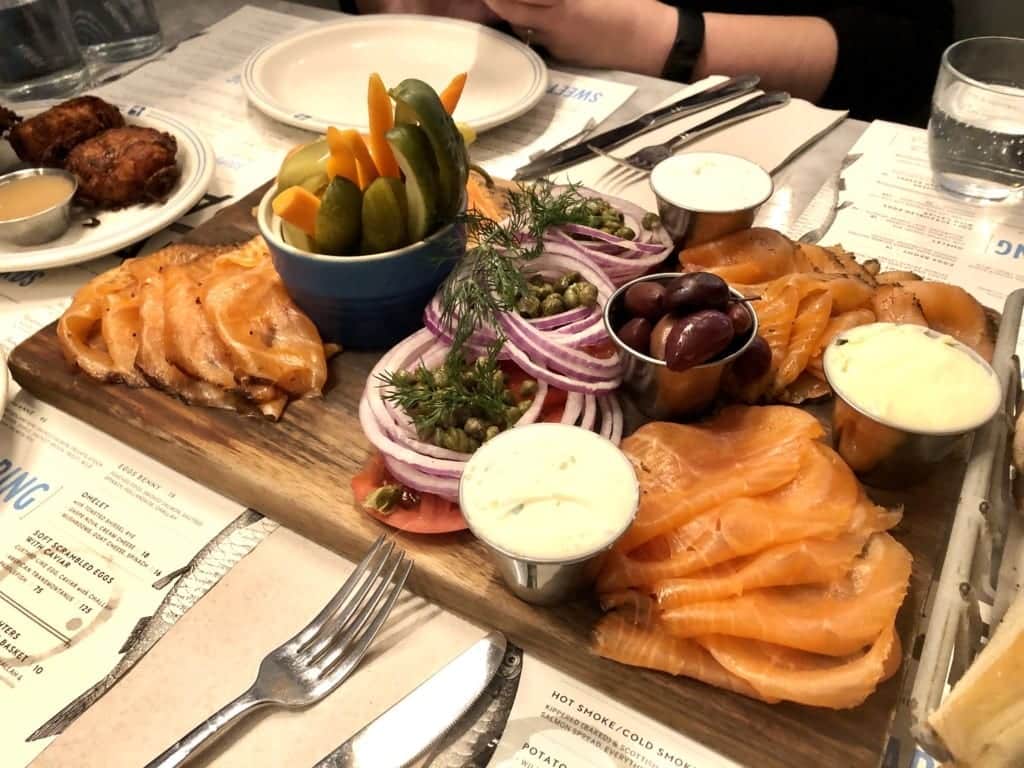 What I Read This Month
This month I broke my record! My previous record for books read was 72 within one year. I'm now up to 76 and just received four off the library waitlist at the same time, so I've got a ways to go! This was a great month of reading.
How to Write an Autobiographical Novel: Essays by Alexander Chee (2018) — This collection of essays by novelist Alexander Chee focuses on writing and identity and the role that they play with each other. Before you're ever able to write conclusively about your life, you'll need to examine your life closely and make peace with who you are. Starting from a teenage summer spent in Mexico and achieving fluency in Spanish, he tells stories of his life that brought him to where he is today, all of them with theme of growing up a queer biracial Korean-American.
After coming across his Vulture column about "writing the other," I was entranced by Chee's writing and borrowed his latest book from the library. What a wonderful read — one of my favorites from 2019. I find that most essay collections are a mixed bag of strong and weak offerings, but this is a rare exception (as are Lindy West's Shrill and Roxane Gay's Bad Feminist). I think every budding writer should read this book — it's packed with valuable lessons and touches you at the same time. I want to write about my life the way Chee does.
The Greatest Love Story Ever Told by Megan Mullally and Nick Offerman (2018) — They are the couple you wish you were friends with. They're hilarious, they've played iconic characters, they've been partners on-screen and off. They're artists. And she's twelve years older than him. But what exactly makes this couple tick? Told in back-and-forth banter, they share stories from their childhoods through the present day, showing what shapes them as a couple. I listened to this as an audiobook and would only recommend listening as an audiobook because the format doesn't work as well for print.
I thought this would primarily be about how to have a good relationship with your spouse, but it's so much more than that — I found it most useful to hear about how Mullally and Offerman make art a major part of their lives. While both entertainers, they are involved in so many different areas — from singing to comedy, woodworking to acting. And not all of them make money — some are done purely for joy. I loved hearing their perspectives on their art (another of my favorites that does this is Steve Martin's Born Standing Up).
Something else I appreciated was how they talked about how they tried to have kids, it didn't happen, they decided to be happy with the life they had, and pointed out that they had lives full of art that they never could have done if they had had children.
So Close to Being the Shit, Y'all Don't Even Know by Retta (2018) — Best known for playing Donna on Parks and Recreation (and tweeting prolifically about everything) — Retta is a comedian turned actress who made it big as a plus-sized black woman in Hollywood. From growing up poor in Newark to immigrant Liberian parents to getting accepted to Duke and eventually moving into stand-up comedy, she shares her journey and its most memorable moments.
Retta is hilarious — and I had no idea she was a stand-up comic before getting cast on Parks and Rec! This was a great book to listen to as an audiobook, as hearing it in her voice makes it a million times better. There were lots of stories in how she made it in Hollywood, how she lived as a comedian traveling college campuses — oh, and the memorable time that KFC ran out of chicken.
Finally — Retta is a huge Hamilton obsessive. The final chapter is all about the musical and how she became one of the biggest Hamilton superfans, even getting to become friends Lin-Manuel Miranda and the original cast! If you're a Hamilton fan in the least, you need to read this chapter.
High Achiever: The Incredible True Story of One Addict's Double Life by Tiffany Jenkins (2019) — This memoir opens in prison, where 22-year-old Tiffany Jenkins is spending 120 days after committing 20 felonies as the result of her addiction to opiates. She talks about the days leading to her "shocking" crimes of stealing from her cop boyfriend and his family, then the days in rehab and working toward starting her life over.
I thought this book was terrible. I enjoy addiction memoirs, and when I saw the title, I assumed it would be about a straight-A student turning to pills to get into an Ivy League college and it snowballed. Not at all — she was just a party drug user who kept upping the ante. Worst of all, she has ZERO self-reflection to this day not least because she commits 20 felonies, including STEALING GUNS FROM HER COP BOYFRIEND AND SELLING THEM TO DRUG DEALERS, and doesn't acknowledge that her 120-day sentence (!!) is paltry for what she did, when if she were black she'd be looking at 20 years minimum.
The only thing this book is good for is getting into the mind of an addict — completely selfish, rationalizing everything, without accountability. THAT is valuable in itself.
The Nickel Boys by Colson Whitehead (2019) — Elwood Curtis is a teenager growing up in segregated Tallahassee, Florida. He works hard, stays out of trouble, and is set to attend a black college when a mistake gets him sent to Nickel Academy, a juvenile reformatory where boys are abused, sexually assaulted, and even murdered behind the scenes. While Elwood tries to remain positive and invoke the spirit of Dr. King, his friend Turner is more pessimistic. The novel is based on a real juvenile reformatory in Florida that operated for more than a century.
Colson Whitehead is one of my favorite authors, and The Underground Railroad was my favorite book of 2017. While I appreciated this book, and realized how well written it was, and how important of a story it was to tell, it just didn't do it for me personally. I feel like the narrative didn't build in a way I wanted to, but perhaps that was intentional — the long, slow dread was like what the boys faced throughout their stays at Nickel Academy.
We're Going to Need More Wine: Stories that are Funny, Complicated, and True by Gabrielle Union (2017) — Gabrielle Union is one of those reliable actresses who has been showing up since you were a teenager. In this book, she shares stories from her life — essays on fame and race, covering the racism and colorism she faces in Hollywood; all the tea on her first disastrous marriage and how she found love with Dwyane Wade; and how she survived a horrific rape during a robbery at a store where she worked as a teenager.
Count me a big Gabrielle Union fan now — even more so because she's raising hell at NBC about Simon Cowell being allowed to smoke everywhere and the show rejecting talented black kids in favor of "people America can get behind." I also appreciated that she talked about the racism and white-centrism of Friends when she played one of the two black love interests ever on the show's decade-long run (and she pointed out that the two of them had the same plot — Joey and Ross fighting over them). I really enjoyed this book and recommend listening to it on audio.
The Witches Are Coming by Lindy West (2019) — "Yes, this is a witch hunt. I'm a witch and I'm hunting you," wrote Lindy West in her New York Times column, further galvanizing the anger wrought by the #MeToo movement. Built on her last collection, Shrill (which has since been turned into a GREAT Hulu series), these essays examine modern misogyny, social media manipulation, and how these have coalesced in life under Trump.
West is one of my forever favorite writers, and I will always stop what I'm doing to read her work. And these essays are great — you know exactly what you're going to get (I particularly enjoyed "Is Adam Sandler Funny?" and the essay set at a bizarre GOOP convention). That said…I hate to say this, but it all felt so familiar. I don't know if I was expecting something new and different from her writing this time around. That said, still one of the best essayists around.
I'm Not Dying With You Tonight by Kimberly Jones and Gillum Segal (2019) — In this Young Adult novel, two girls from two different backgrounds navigate an emergency together. Campbell, a white girl new to her school, and Lena, a black girl who knows the city like the back of her hand, are thrust into danger when a race riot erupts at their high school and later takes over the surrounding neighborhoods. Knowing nothing about each other and having preconceived notions about each other, they're forced to work together to escape the violence.
This was a quick, easily devourable read and I know it will be popular with teenagers everywhere. The book particularly benefits from having two authors, one black and one white, and having each of them writing the narrator of their own background. It's exciting and goes to places you don't expect — and, unusual for American books, it leaves some issues unresolved at the end. I liked that. Definitely worth a read if you can find it or grab it from your library.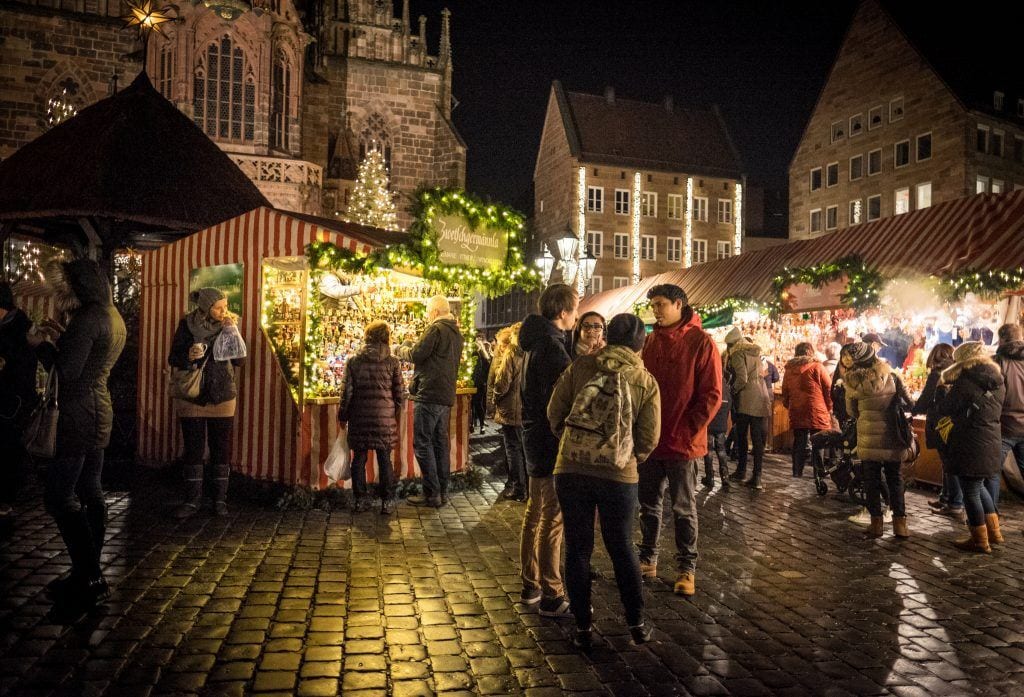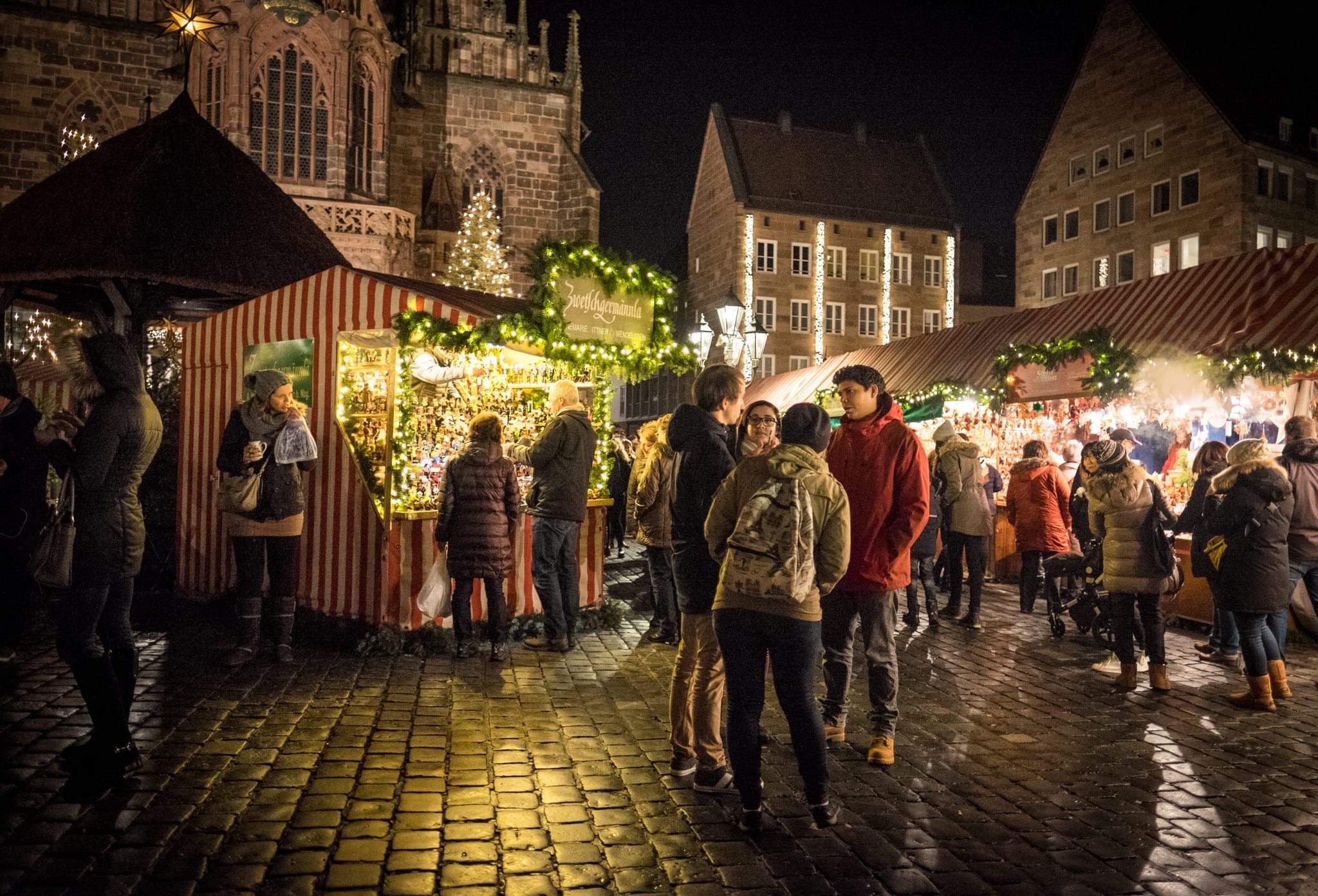 Coming Up in December 2019
Christmas markets in Europe — and Cuba!! I'm going back to Prague for 12 days this December, and I will definitely be heading two hours north to Dresden, Germany, home to one of the best Christmas markets in the world (if not THE best). I'm curious to see how it compares with Nuremberg's legendary market.
I love Christmas in Europe — it's exactly how I think Christmas should be. It's all about going out with friends, enjoying mulled wine and delicious food, and wandering the different markets. There's no pressure to do anything but enjoy yourself, and it's far less shopping-driven and child-focused than Christmas in America.
I'll also be checking out Prague's Christmas markets, and if there's time, I might check out another Czech city like Brno or Český Krumlov.
I'll be spending Christmas and most of the month with family in Massachusetts. (And if I have time, I might head up to New Hampshire to attend a political event or two.)
Then in late December, I fly down to CUBA! Brand new country for me — #83. I'll be spending a week mostly in Havana with a bit of Viñales. (Yes, you can visit Cuba as an American. My friend Norbert has a comprehensive guide.) I'm excited to finally visit this intriguing island.
While Cuba's internet has improved in recent years, I don't anticipate being online much. I'll probably resurface on January 4 in Mexico.
What did you get up to in November? Share away!
Get email updates from Kate
Never miss a post. Unsubscribe anytime!