Adventurous Kate contains affiliate links. If you make a purchase through these links, I will earn a commission at no extra cost to you. Thanks!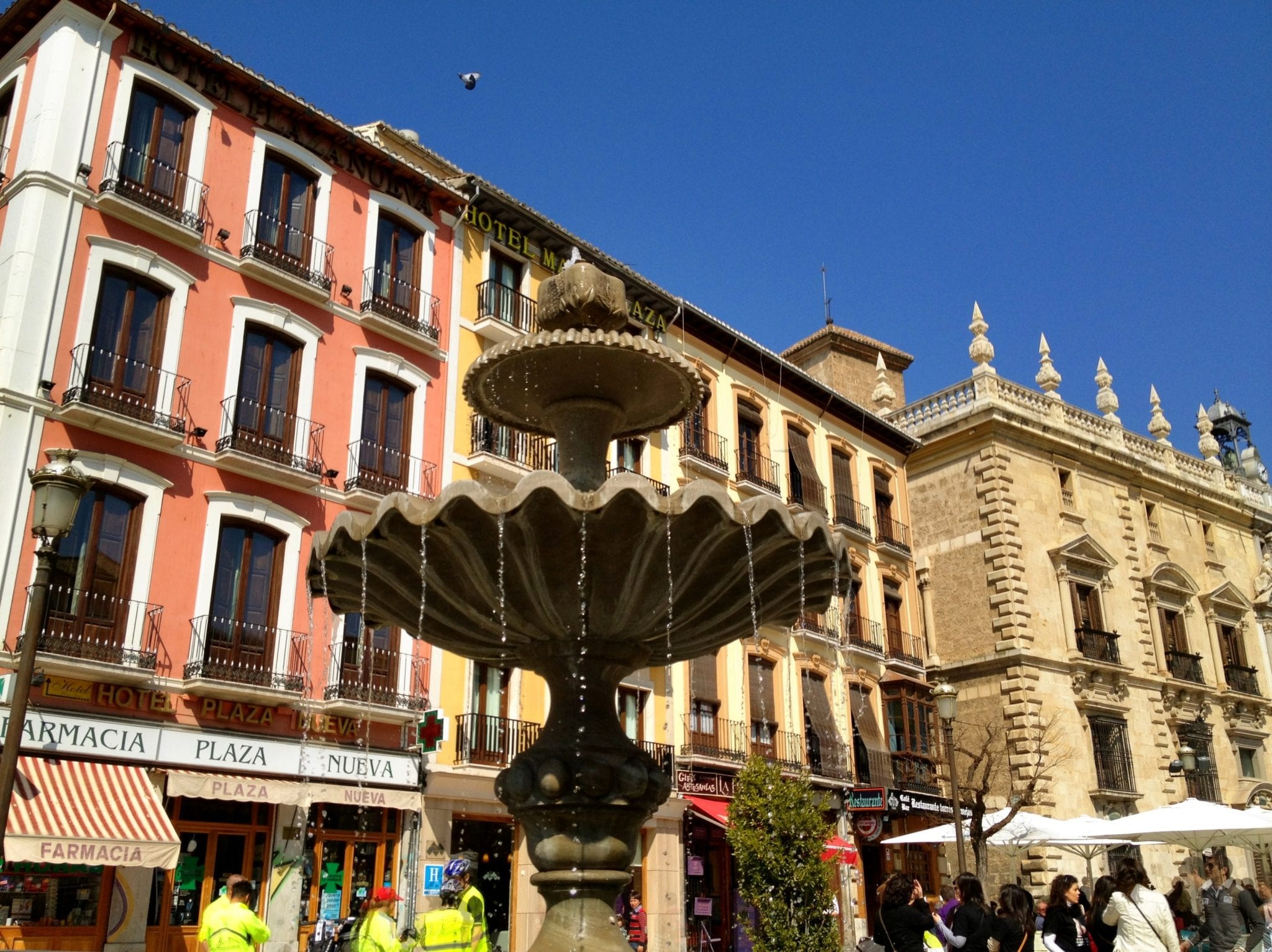 If your friend were visiting Europe for the first time ever, where would you tell him or her to go? Join in and help this reader out!
Hey Kate!

I'm planning a several months trip for next year and would like to start in Europe. I have never been so I was wondering where you recommend starting for someone's first trip to Europe?? I guess I'd want to start somewhere with a lot of energy, comfortable for a solo female and fairly inexpensive. But there are so many amazing countries to choose from!

I almost think my best strategy would be to see where I can fly in from the U.S for the cheapest!!
No matter who you are, my advice is always the same: go to the place that calls to you. If you've always dreamed of visiting Paris, go there. If you've been dreaming of sailing Greece, do that. Travel is about fulfilling your personal dreams, but it's easy to get caught up in what you think you should do or what other people want to do.
This is about you and you alone.
Try not to get caught up in going wherever the flight is cheapest — it might be cheapest to fly to London, Paris, or Reykjavik, but it will be a lot more expensive than your time in Granada, Berlin or Prague.
You'll have a great time wherever you go. That said, there are a few places that I think are especially good destinations for first-timers.
For adventure: Iceland. I wrote about Iceland being an ideal destination for first-time solo female travelers, and it's true — it's a phenomenally easy place to travel, English is widely spoken, the environment is unlike anywhere else in the world, and there are so many adventure activities, from mild to extreme. There's also the bonus that Icelandair makes it easy to do a stopover on your way to or from Europe.
You can have a great time in Iceland if you base yourself in Reykjavik the whole time and do day trips; for a bigger adventure, you can road trip the ring road around the island.
For food: Italy. But not just for food: for art, culture, architecture, natural beauty. Italy is probably the top destination I'd recommend in Europe because it's even better than you think it will be. The cities are gorgeous, the art is the best in the world, it's easy to travel here, and the food is outstanding. Oh, and the men hit on you nonstop.
Most visitors do the standard Rome-Florence-Tuscan countryside-Venice loop; I'm also a big fan of Bologna and the Emilia-Romagna region, as well as the island of Capri.
For culture: England and Scotland. If you love history, museums, theater, and cold nights spent in warm pubs, you can't beat the UK. Lots of people find it hard to believe, but I think the UK is one of the most culturally fascinating places I've ever been, in part because the shared language makes it easier to go deeper and notice more things than you would with a language barrier. Plus, Scots are some of the most fun and friendly individuals you will ever meet.
You could stick to London and Edinburgh and have a fun, fulfilling trip, but I also recommend York and Bath in England and Glasgow and the Highlands in Scotland.
For beauty: Andalusia. Come here for the romantic side of Spain: jaw-dropping Moorish architecture, flamenco, sunshine, orange trees, horse-drawn carriages, delicious tapas (free with drinks in Granada!), whitewashed villages. Of all the regions in Spain, Andalusia is where most of the stereotypical ideas of Spain come from. It's one of the warmest places in Europe in winter, but know that summer can be miserably hot.
Definitely visit Sevilla and Granada at the very least. Other nice cities include Cordoba, Malaga, and Cadiz.
For fun on the cheap: Berlin, Prague, and Budapest. These three cities strike a great balance between lots of attractions, ease of travel, wild nightlife, and much lower prices than western Europe. They're also close enough to each other to do in succession, and each makes a good base for visiting nearby attractions as well.
Visit in the order of Berlin-Prague-Budapest or in reverse, and if you have more time, you could add in Vienna, Bratislava, even Krakow.
This list is by no means a complete list — just the faintest beginning of all there is to see and do in Europe.
Where do you think this reader should go? Leave your opinion in the comments!
Get email updates from Kate
Never miss a post. Unsubscribe anytime!