Adventurous Kate contains affiliate links. If you make a purchase through these links, I will earn a commission at no extra cost to you. Thanks!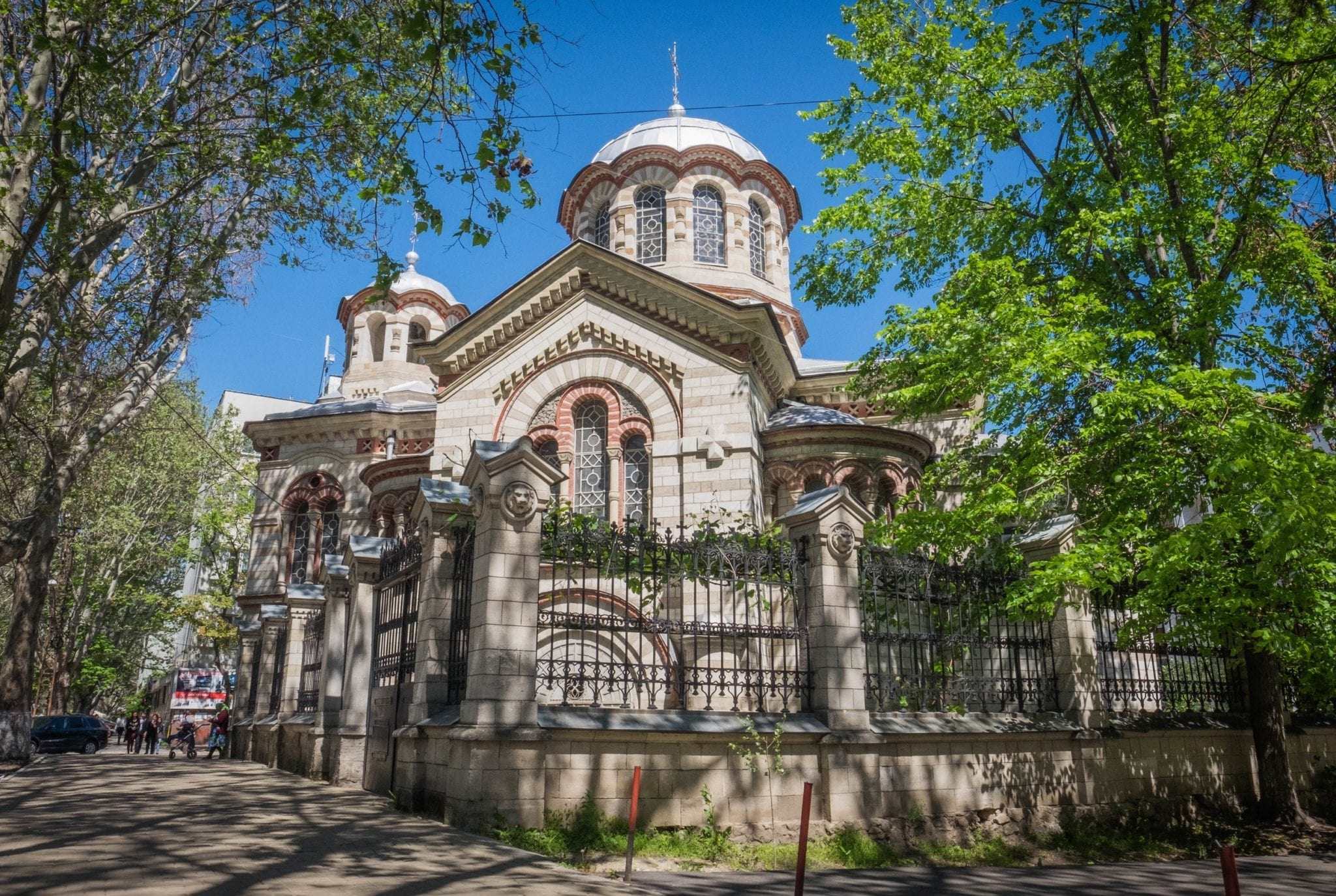 This year, in my effort to visit every European country, I made trips to two new cities: Chisinau (pronounced KEE-shee-no), the capital of Moldova, and Minsk, the capital of Belarus.
Why pair these cities (and countries) in a single post, even though these trips were months apart? Because of their similarities. Chisinau and Minsk are the capitals of two of the poorest countries in Europe. Both were formerly part of the Soviet Union, yet maintain a very Soviet feeling to this day with clear loyalty to Russia. Both felt like I had gone back in time. And both are off the beaten path for travelers, due in part to significant language barriers.
I even realized I have a lot of similar shots from both cities!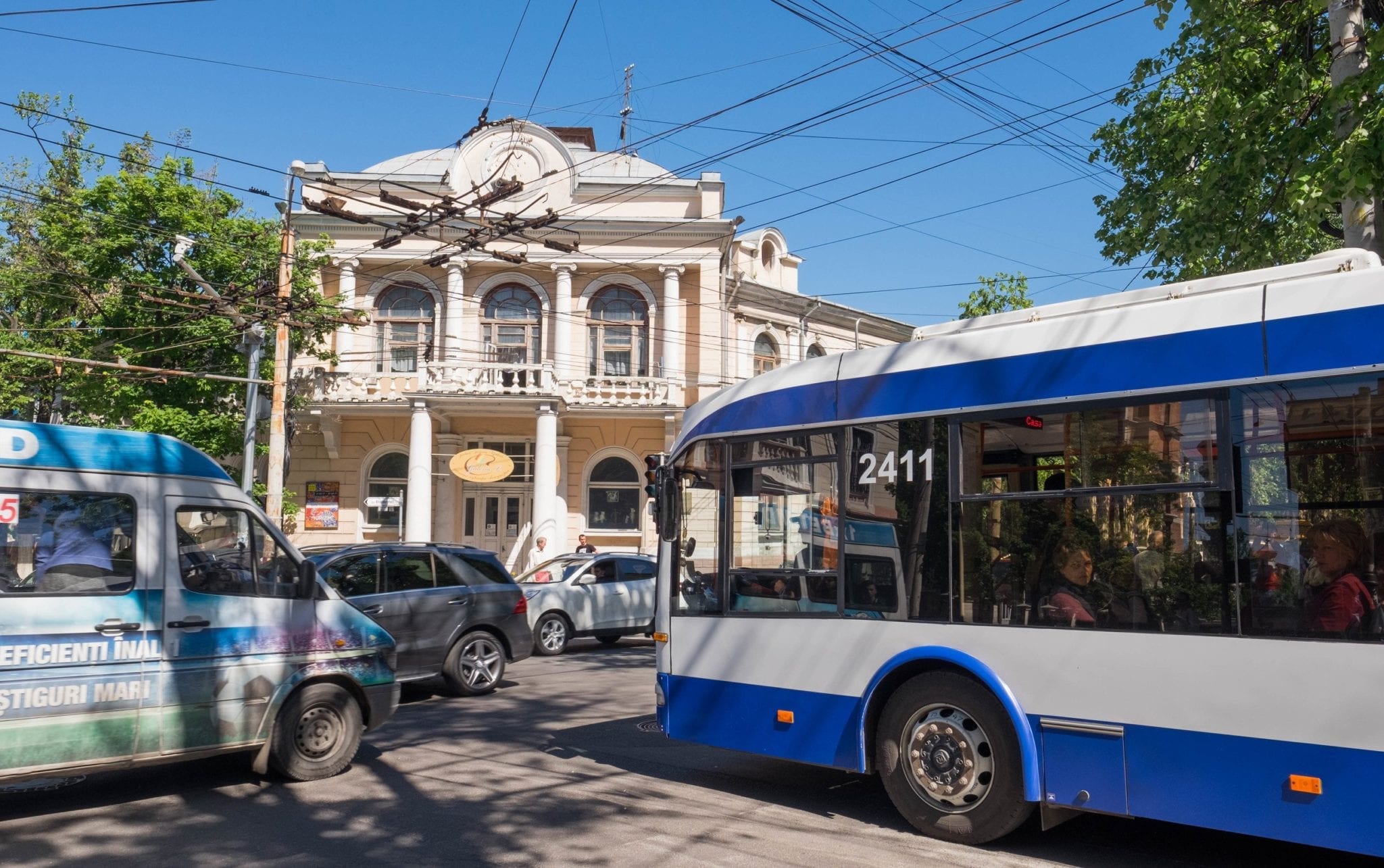 Traffic in Chisinau.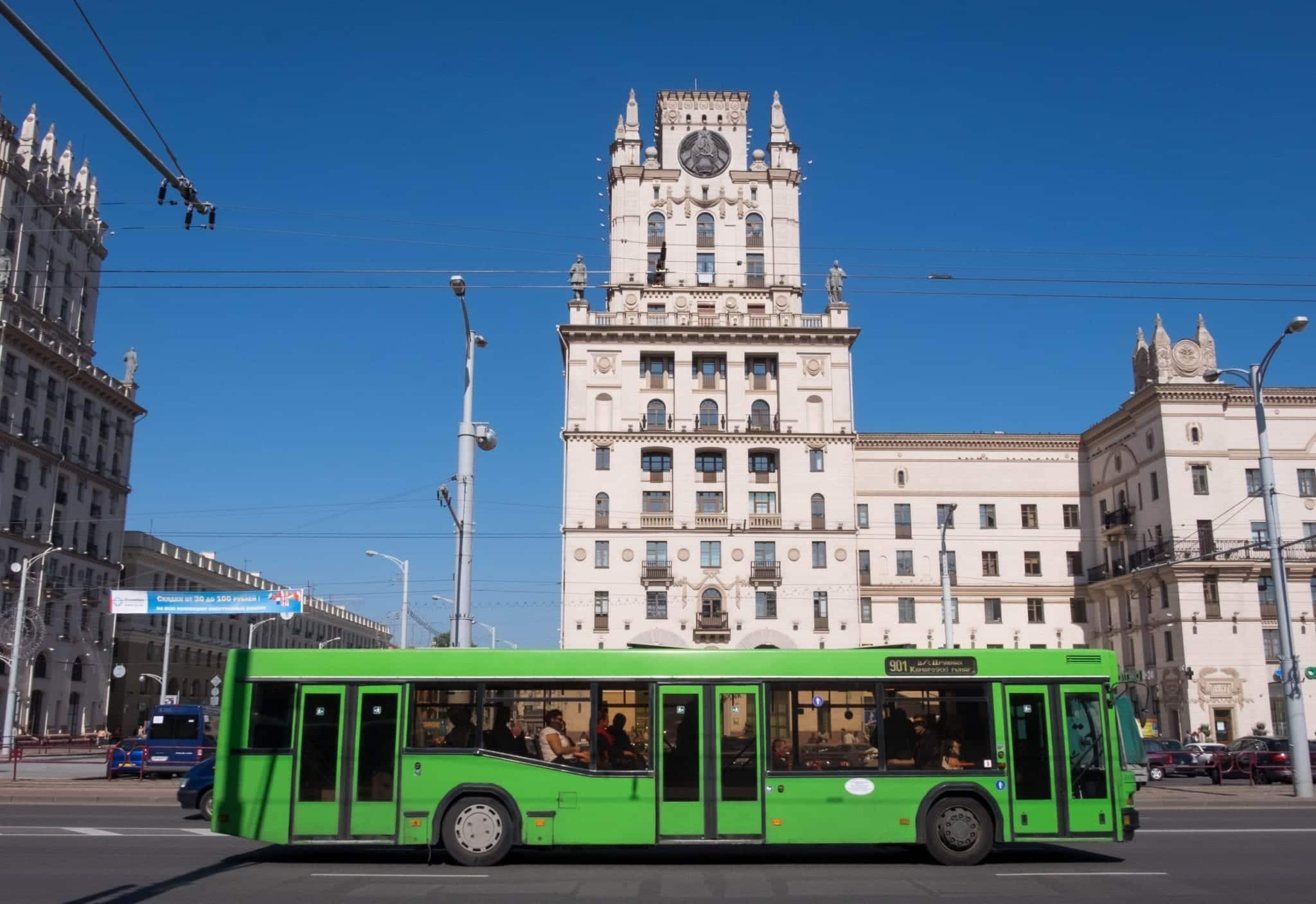 Traffic in Minsk.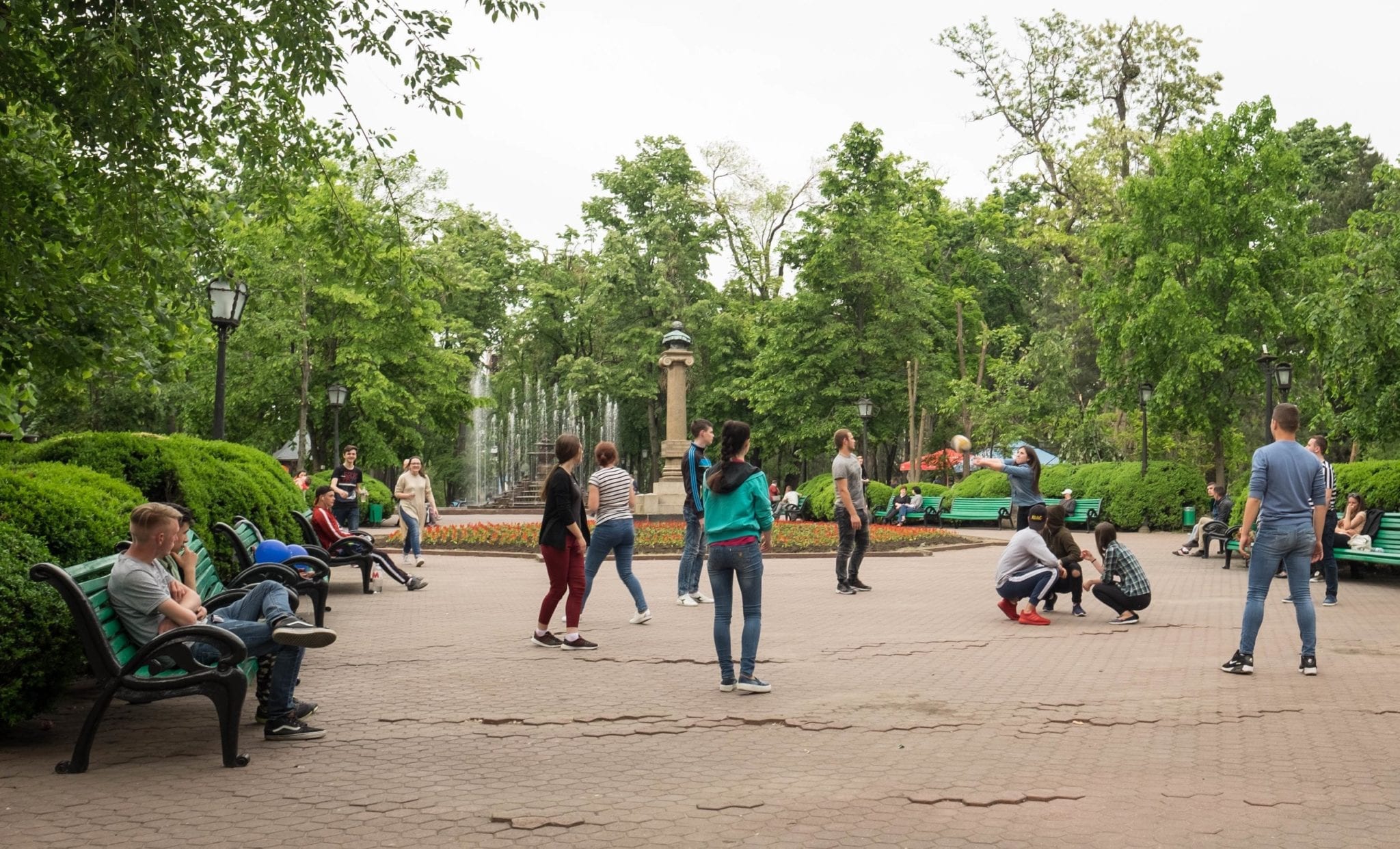 Parks in Chisinau.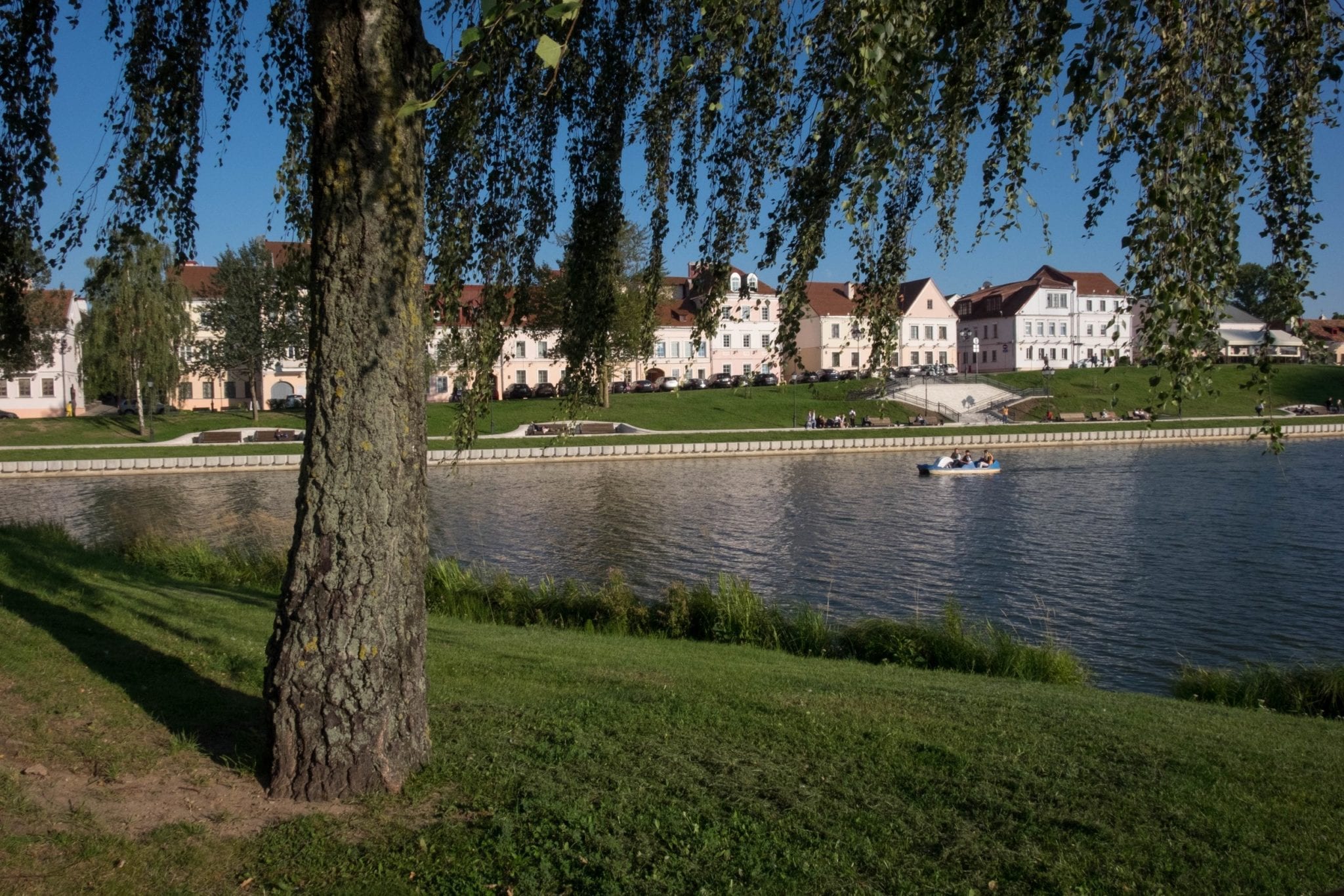 Parks in Minsk.
Friendship in Chisinau.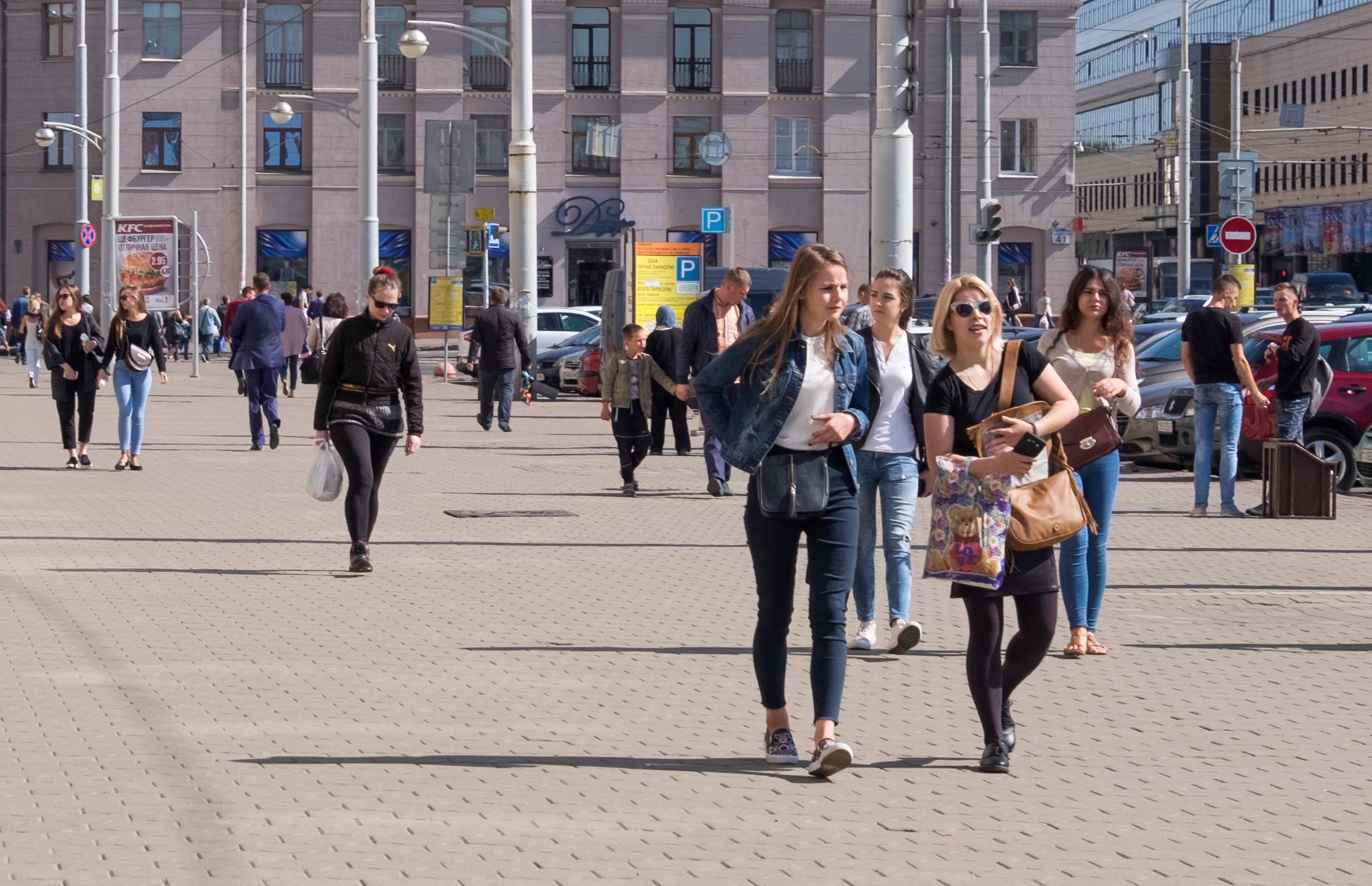 Friendship in Minsk.
But beyond the similarities between the two cities, my trips also played out similarly. I only had a little time to spare, and only visited one city within the country, even though I hate traveling that way and try to visit more places whenever I can. Both were stopovers I wasn't terribly excited about, with more exciting cities (Odessa and Kiev; Vilnius and Tallinn) planned next. And I struggled in both cities, never feeling comfortable in either.
Here's what I got up to in these cities.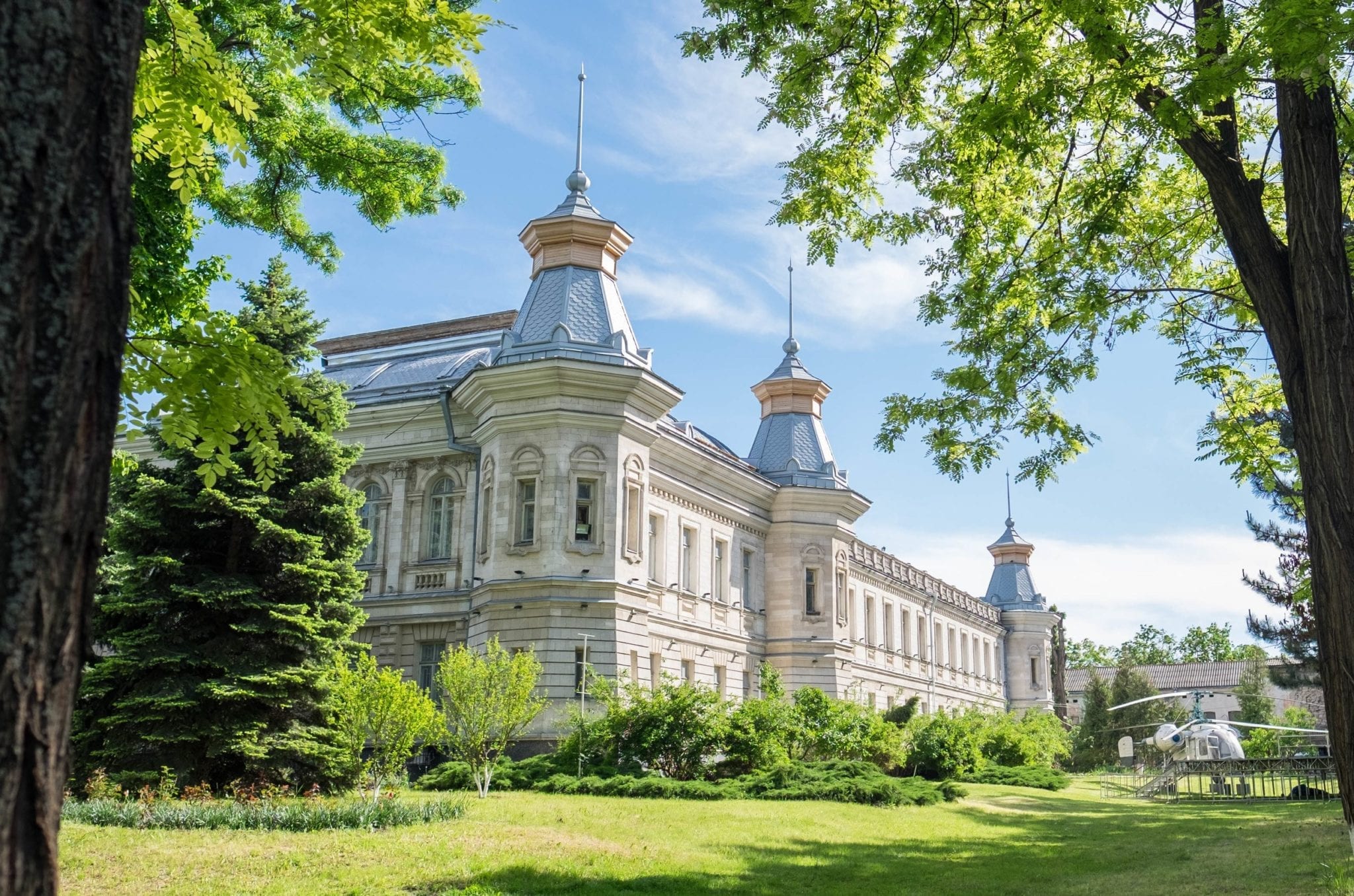 Chisinau, Moldova
I arrived in Chisinau on an Air Moldova flight from Bucharest. As the tiny plane dipped and bobbed, my seat neighbor, a forty-something male, smiled and explained to me that the ride was bumpy because smaller planes are bumpier than larger ones. (As I smiled weakly and thought to myself, "Buddy, I fly for a living.")
I hopped into one of the airport taxis, watching the outskirts of the city whirl by as I followed our path on Google Maps…then was dumbfounded when he dropped me in a parking lot far from my hostel.
"No," I told him, showing Google Maps and the star of my accommodation. "Not here. Here. Take me here."
He grabbed a piece of paper, wrote down a number, and handed it to me.
"1,3 km."
Are you fucking kidding me? "No," I snapped. "No. I'm not walking that far with a suitcase. Take me here."
After a few minutes of arguing, neither of us understanding the other's language, he finally acquiesced and drove me to the quiet suburban street where the star was…but where there was absolutely no sign of any hostel.
A few minutes of searching revealed that a hostel was located behind a fence, and I made my way inside. I grabbed my keys, dropped my bag in my private room (which, to my disappointment, was located off the dorm and far from the sole bathroom), and went out exploring.
Chisinau's main street was surrounded by gray, crumbling, blocky Soviet buildings and torn-up sidewalks. An old man walking next to me suddenly unzipped his fly and began urinating on a staircase. Food stands would have "pizza" in their name but not actually sell any. And when I saw the roadside stands, I was bemused by the t-shirts for sale: Putin in sunglasses. Putin with a machine gun. Putin in karate gear kicking Obama in the face.
Bleak was the word that kept running through my head. I've always felt like Eastern Europe stereotypes were massively overblown, but Chisinau felt so depressing, it was pulling me down. Even strolling through the parks couldn't lift my spirits.
By the end of my first afternoon, I thought to myself, "How the hell am I going to spend three days here?"
But did Chisinau get better? Yes, it did.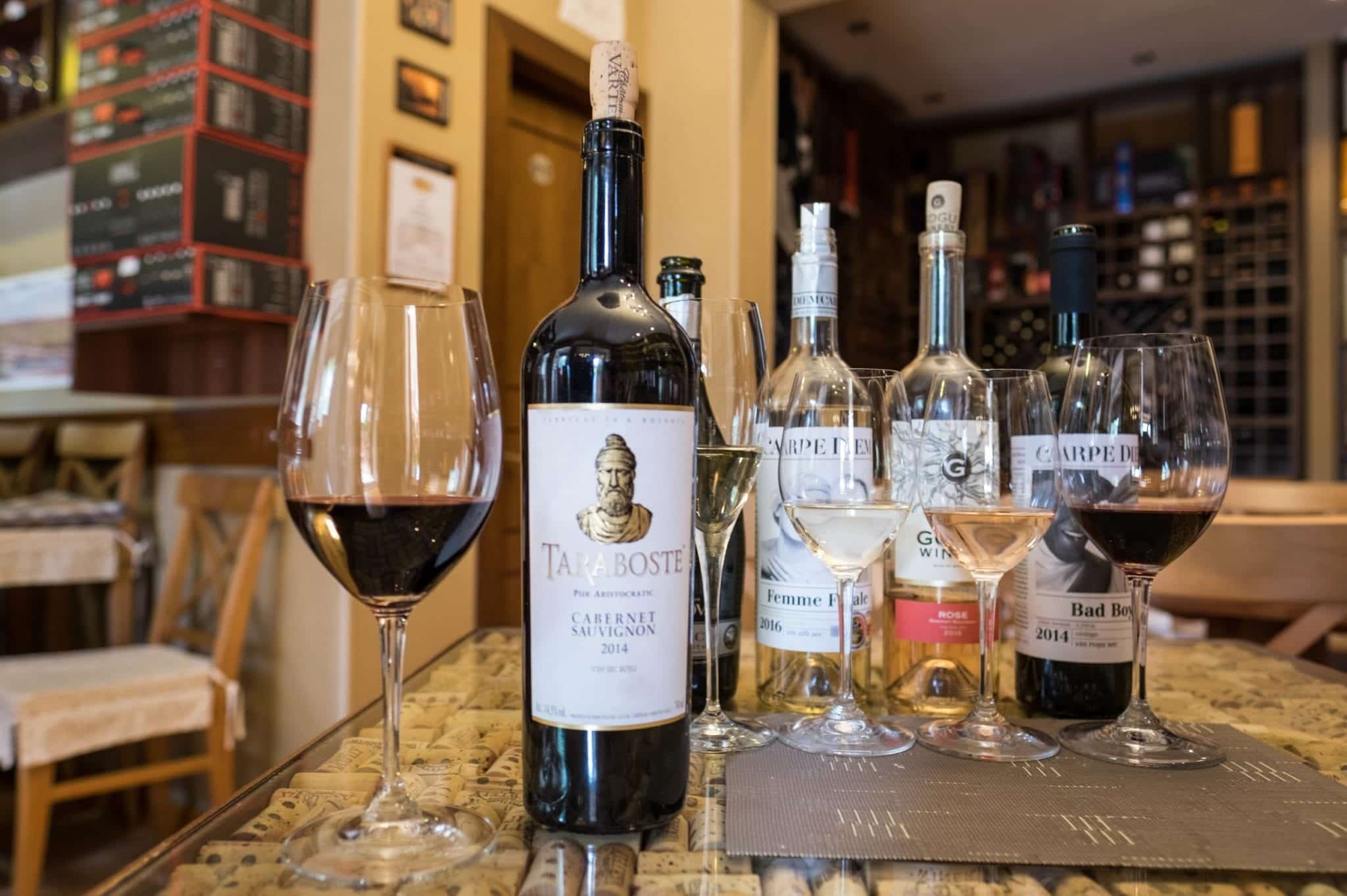 First off, Moldova has some of the most outstandingly delicious red wine I've ever tasted. Seriously, it could go head to head with Italy and France and Napa, and a glass won't cost you more than a few dollars.
Unfortunately, nearby Cricova Winery was not accepting guests, but I went to a little wine shop called Carpe Diem and got to sample several local libations. It's very expensive by Moldovan standards — I think I paid around $15 USD for five generous pours — but with so little to do in the city, I didn't mind the splurge.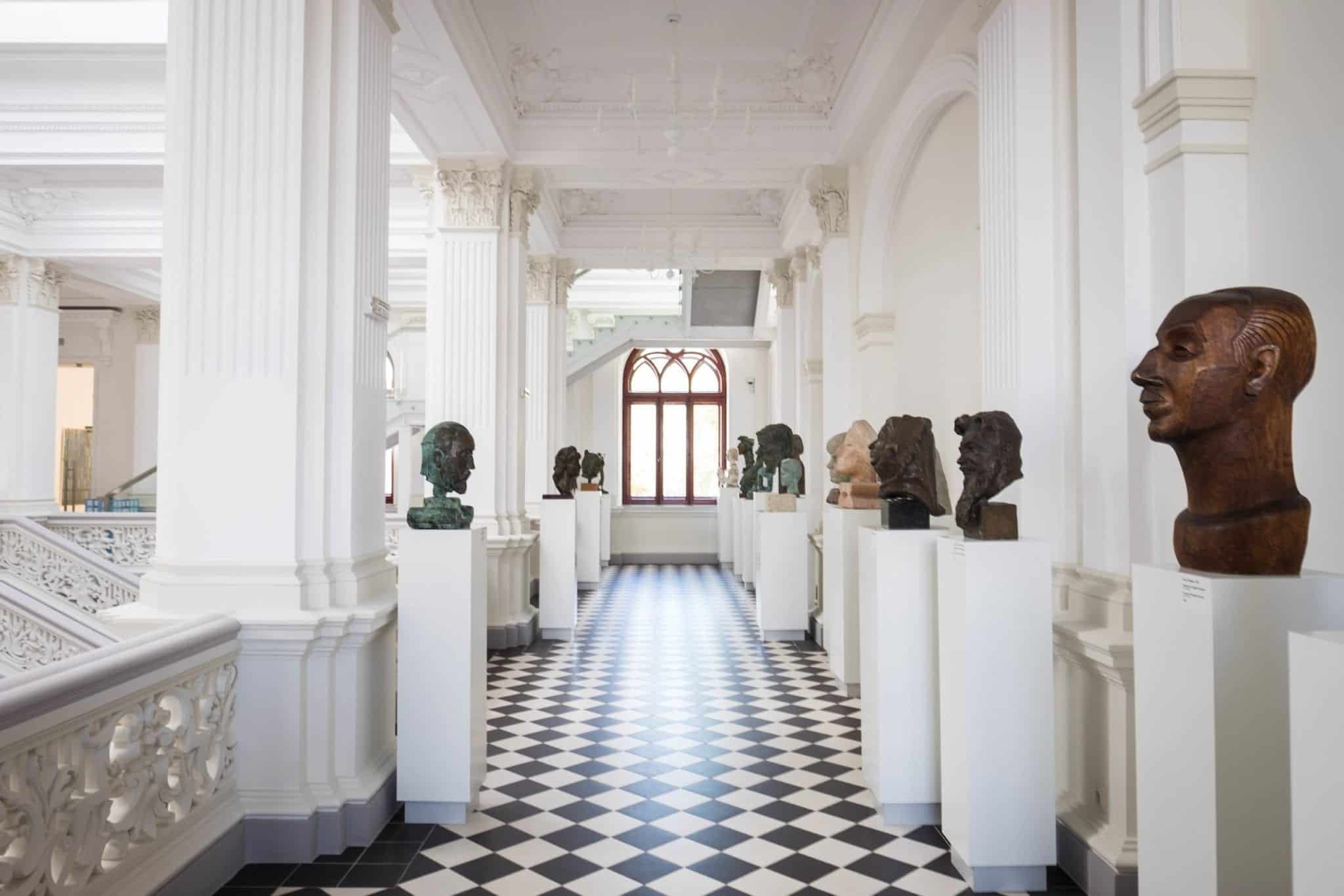 The National Art Museum of Moldova was tiny but lovely, featuring art by both local and international artists.
And I spent a good chunk of time at Tucano Coffee, arguably the coolest cafe in Chisinau, but more like a Starbucks than anything else.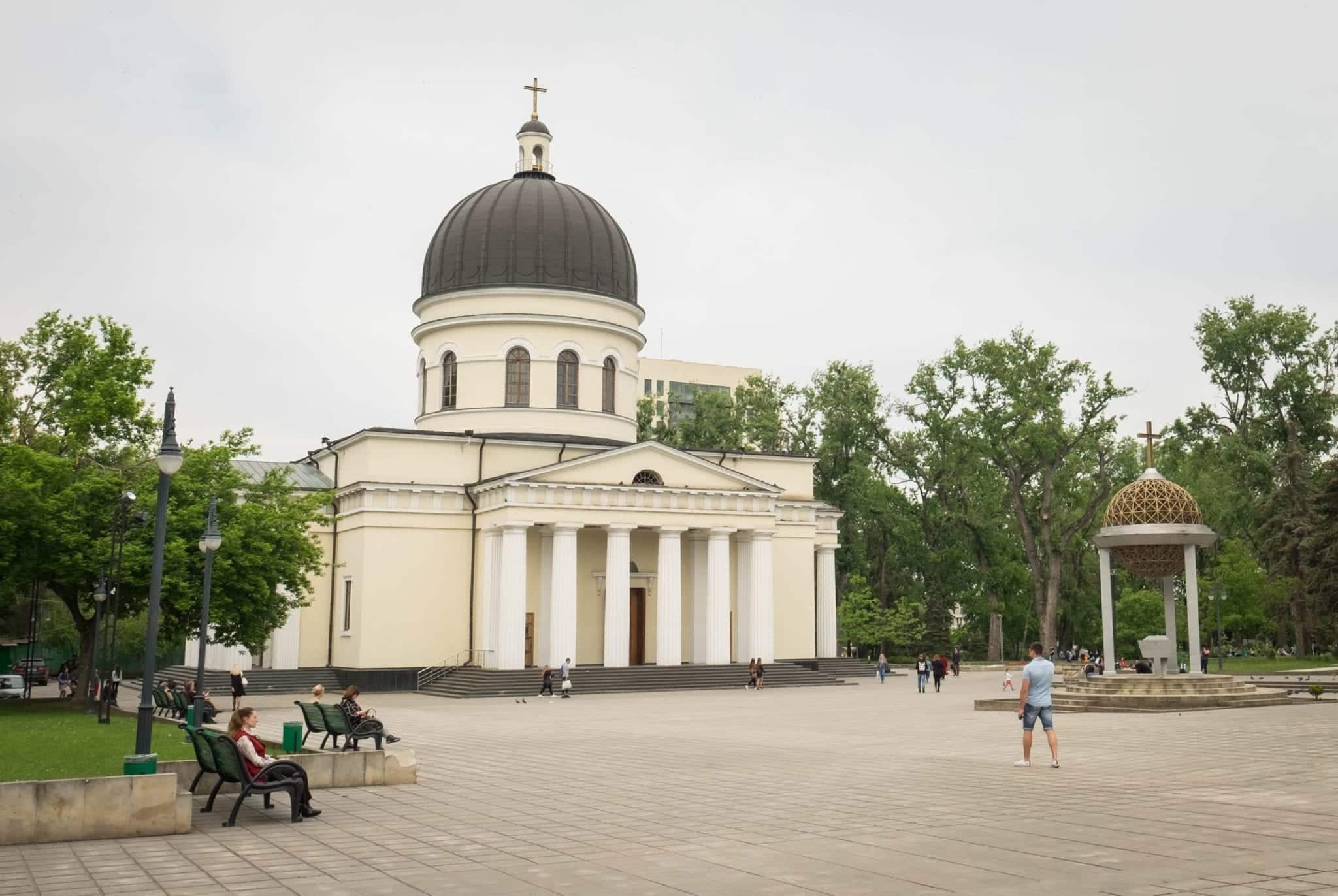 As a solo female traveler in Moldova, I felt safe for the most part — aside from the unlit streets and barking stray dogs surrounding the hostel. But when it came time to plan a day trip to Orhei Vechi, just outside the city, I was told that the options were either to wait around hours for the returning minibus (no thanks) or to hire a private driver for 50 to 100 euros.
Now, this wasn't a car service or tour you could book online — this was just "some guy with a car" that the hostel owner knew. I'll often say yes to that when I'm traveling with someone else, but when I'm traveling solo, that's where I hesitate. Sometimes I decide to go for it — like when I was in Albania, there was no connecting bus in Fier, and I just hired a random guy with a van to take me to Berat. But I felt very comfortable in Albania. And other times, like when I wanted to visit Preah Vihear in Cambodia but got the "some guy with a car" option, I decided to skip it, as my third trip to Cambodia had been defined by extortion and robbery.
Moldova is not a place where I felt comfortable being alone in a car with a strange man — and for that reason, I decided not to go to Orhei Vechi at all. Nor the quasi-republic of Transnistria, which I regret a bit, but it was just too logistically difficult.
Eventually, I departed Chisinau by bus to the gorgeous city of Odessa, Ukraine. Finding the right bus and buying my ticket was a bit of a challenge with the language barrier, but the border crossing couldn't have been easier.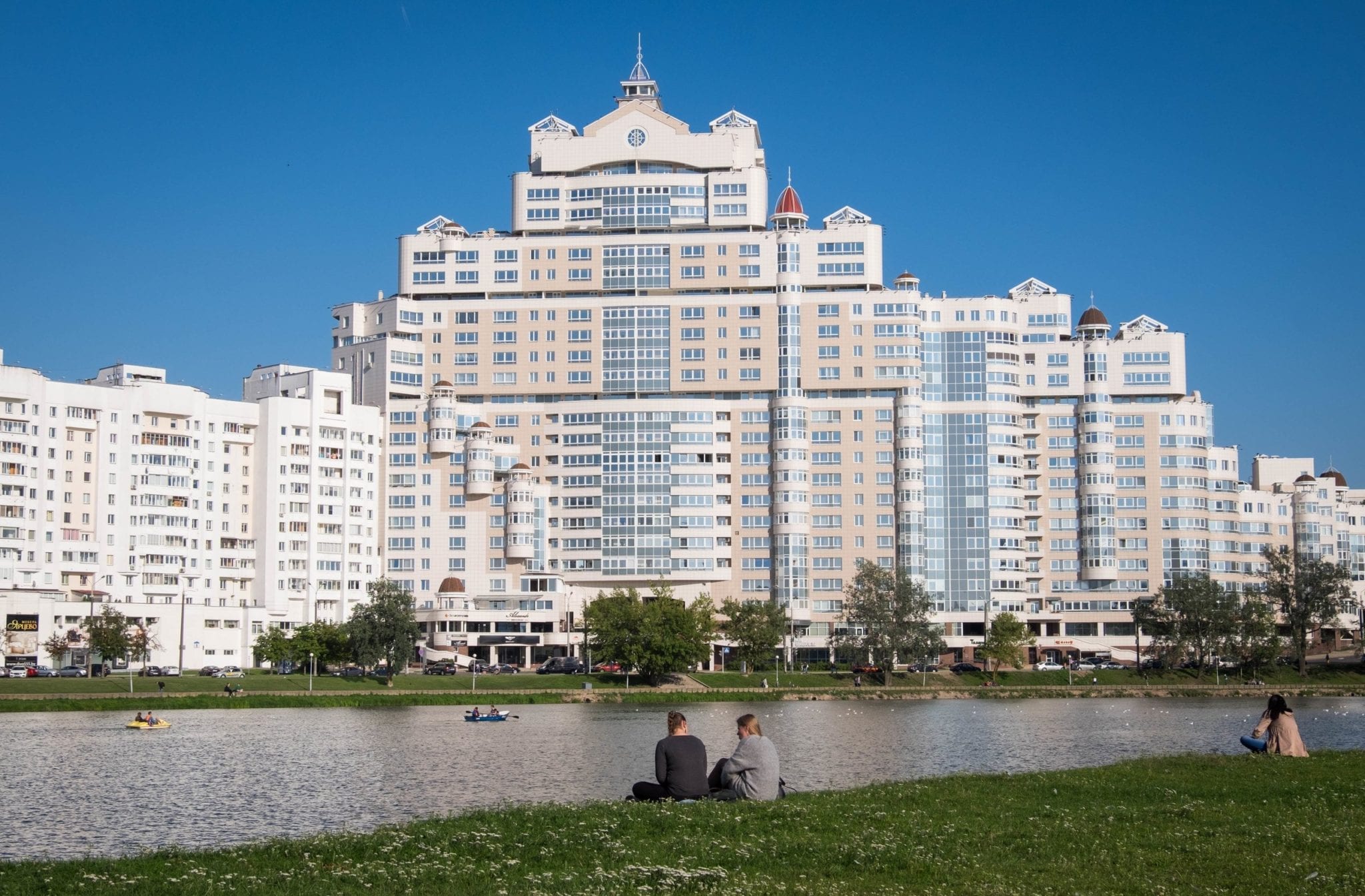 Minsk, Belarus
There's one reference about Minsk that everyone in my generation knows: it's where Phoebe's boyfriend David the scientist moved! The statues of Lenin reminded him of her beauty! Wait, you all know I'm talking about Friends, right?
First things first: Belarus can be tricky without a visa for most nationalities, but currently it's possible for US citizens to visit visa-free if 1) they arrive and depart by air, not via Russia 2) they stay for less than five days 3) they obtain medical insurance covering 10,000 euros.
I arrived in Minsk on a Belavia flight from Helsinki. And let me say that immigration will not be happy when you pull out phone to show your onward ticket and World Nomads travel insurance policy on your phone. I got yelled at a lot. Print them both out! (And if you don't have travel insurance, there's a place by immigration where you can buy it.)
Minsk was overwhelming from the start. My cab driver dragged me all over the airport before getting me to leave the city, and he had a hard time finding where to drop me off, then I had major trouble finding my apartment. The language barrier was strong — the young man who let me into the apartment and I had to use Google Translate to communicate.
If I hadn't had a knowledge of Cyrillic from my previous trips to Eastern Europe, I would have been completely lost.
I was lucky that I actually had internet in the apartment, though — almost everywhere in Minsk requires you to have a SIM card in order to access wifi (they send passwords via SMS). As someone who uses wifi to navigate her way everywhere, I found it a bit frustrating having to do all my research in advance at the apartment and then wing it for the rest of the day. A throwback to the travel style of yore!
The strange thing about Belarus is that there are two official languages — Russian and Belarusian — and the metro stations each have Russian and Belarusian names, which are often totally different. For example, one station can be called either "Plošča Lenina" or "Vakzalnaja." And then the train might announce the station in one language but the signs are in the other language! You basically have to memorize both names and double-check.
I was initially planning to leave Minsk by train to Vilnius, Lithuania, and spent a long time painstakingly buying a train ticket, writing down what I thought was "Vilnius" in Cyrillic, then confusing the lady even more.
Then, thankfully, one of my readers pointed out that under this visa-free scheme, I had to leave by plane as well. I double-checked online and she was right! It was insane — the US State Dept site only says that you must enter Belarus by air, not depart by air. The Belarus Embassy in the US site, however, does say that you must depart by air as well.
That is a major oversight and I'm shocked that the US State Department would omit such critical information. Had I taken that train to the border, I would have been in a LOT of trouble. At any rate, I am dearly thankful to my dear reader and I am buying her dinner if our paths ever cross. I was able to get a flight to Vilnius for about $60.
But did Minsk get better? Yes, it actually did.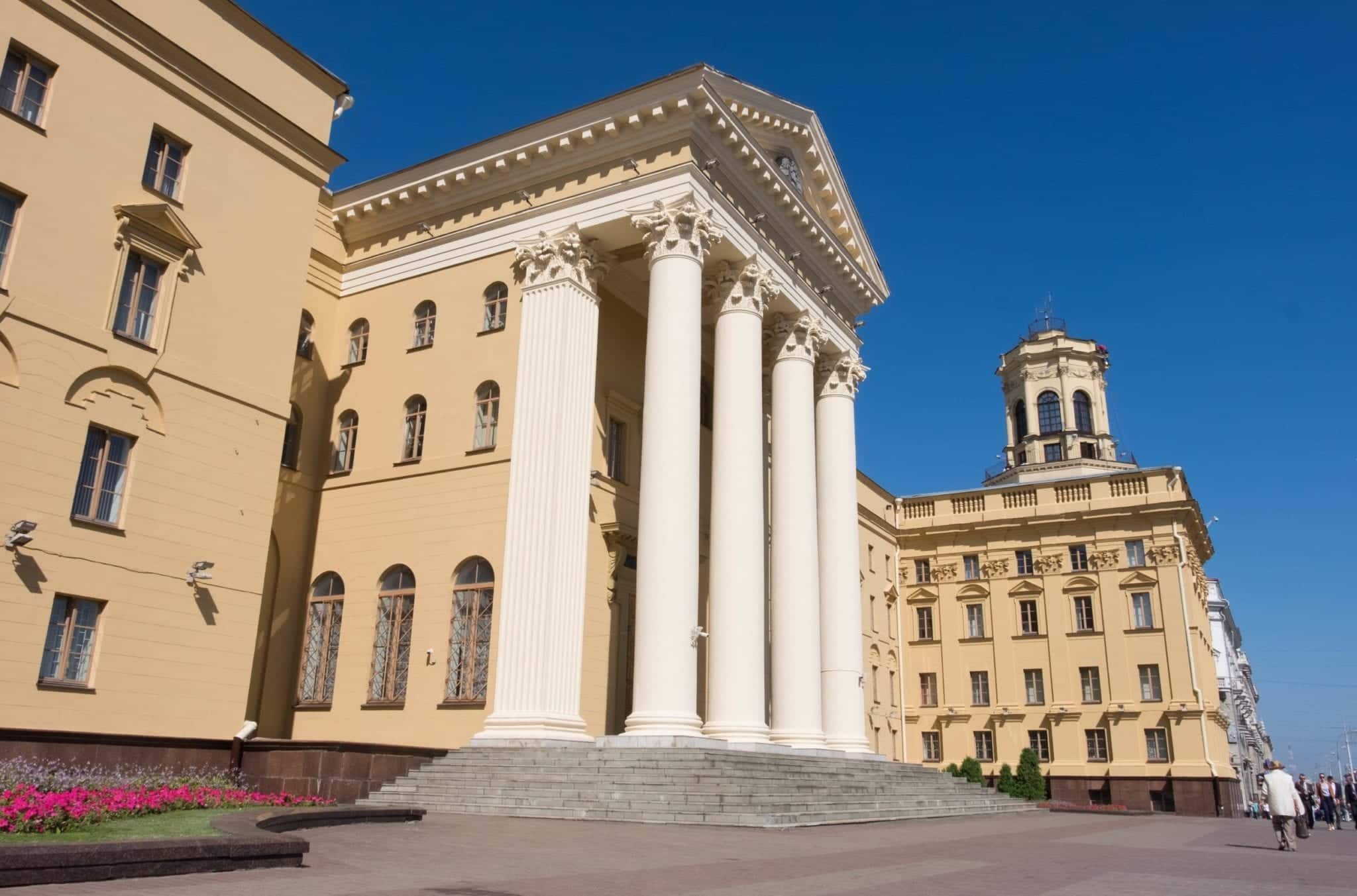 I grew to appreciate the grandeur of Minsk. It wasn't on the level of anywhere in Ukraine, but I loved the wide avenues, large buildings, and how the bright yellows played against the blue sky.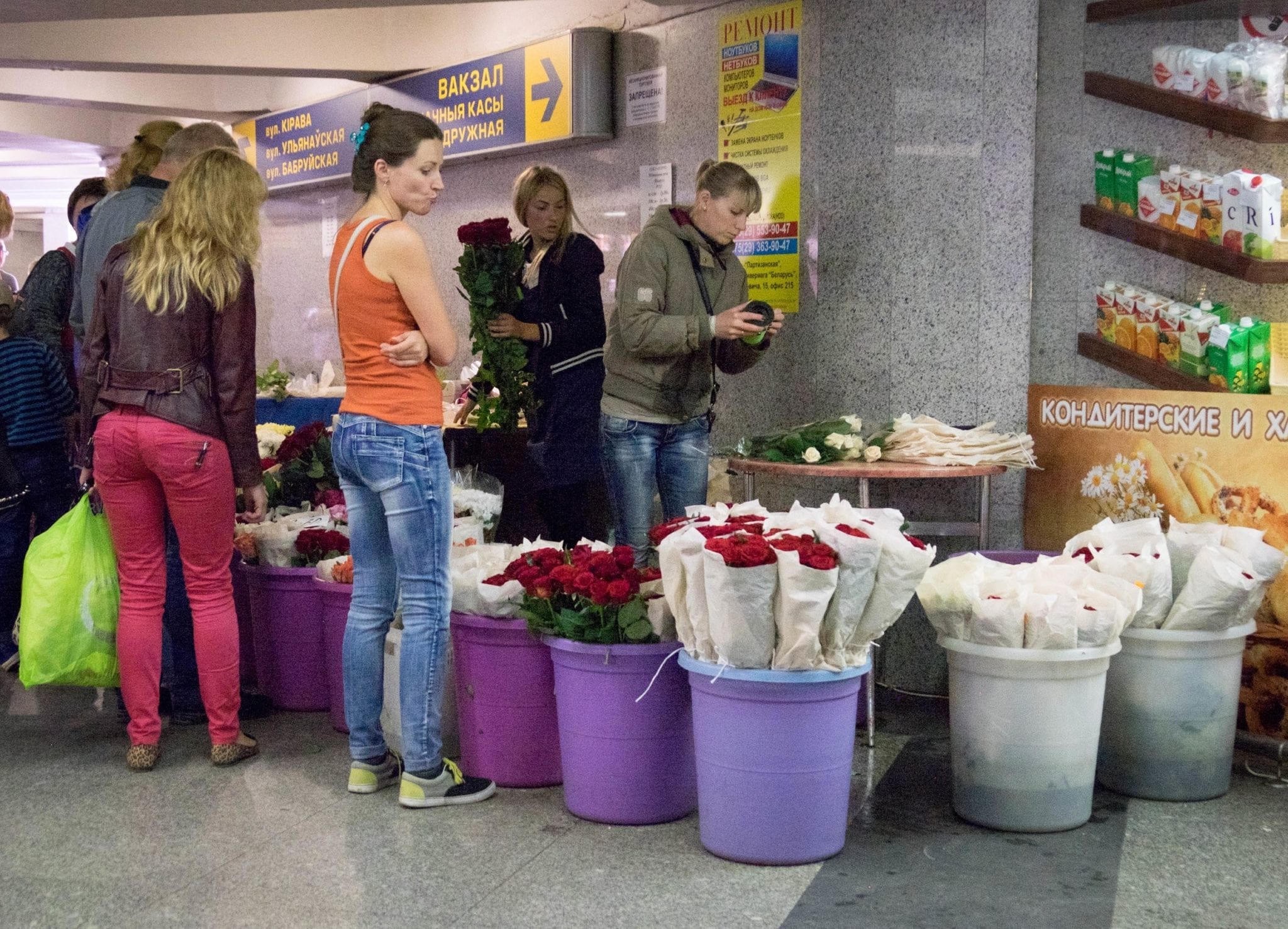 I loved discovering that Belarusian women love buying flowers. There were tons of flower stands in the underground passageways throughout the city.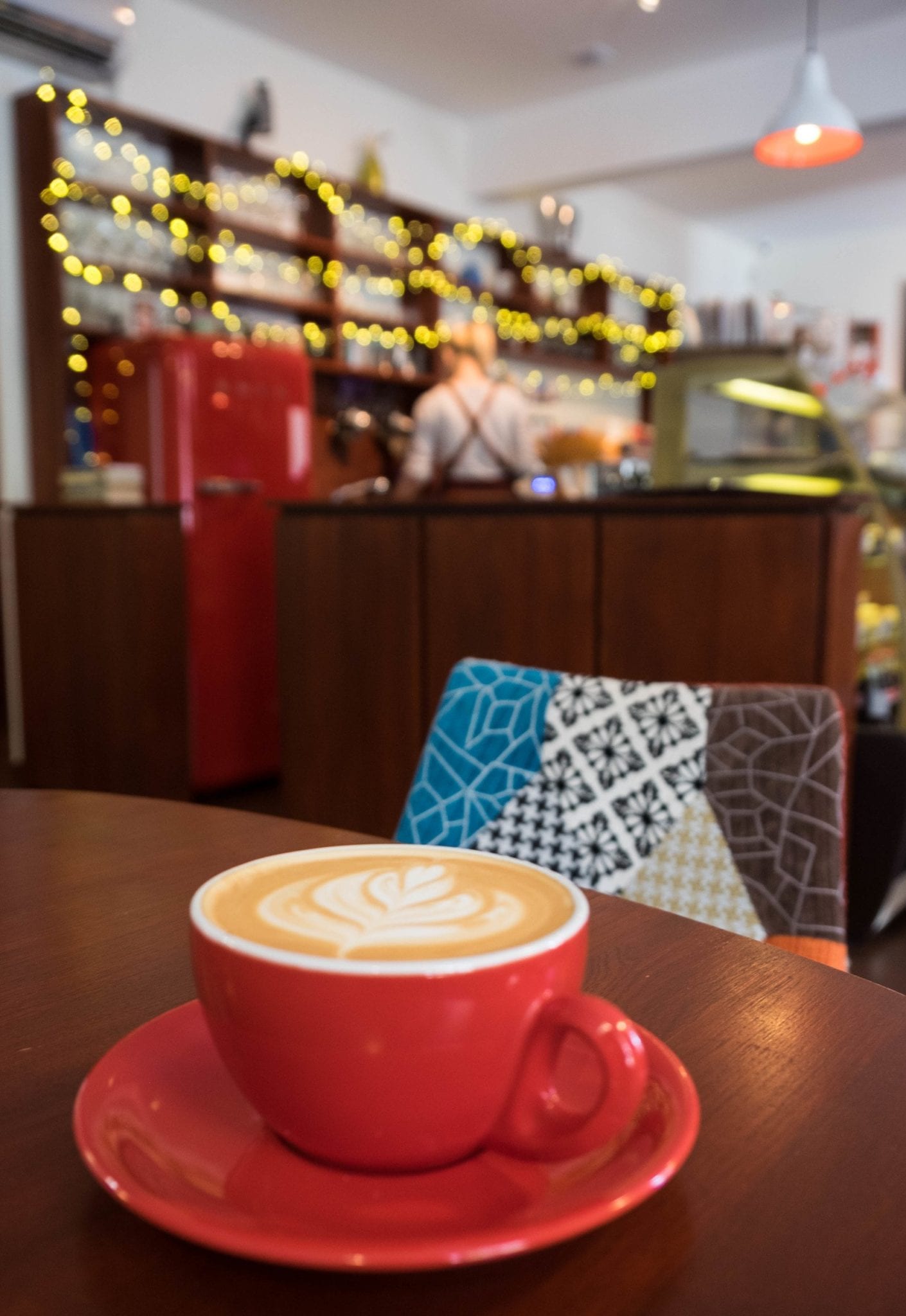 I found an adorable coffeeshop called Uptopiya 60 — and they were the only place in the city where I didn't need a SIM card to get wifi access! Which meant I could actually summon an Uber to take me to the airport!
But for me, the biggest highlight was walking along the river. It was a gorgeous day and I loved seeing people out and about — the amorous couples, the bickering mothers and daughters, the twenty-something guys taking super-serious selfies gazing into the distance.
Could I have done more in Minsk? Absolutely. There are so many museums and viewpoints and day trips I could have experienced. There just wasn't enough time on this trip.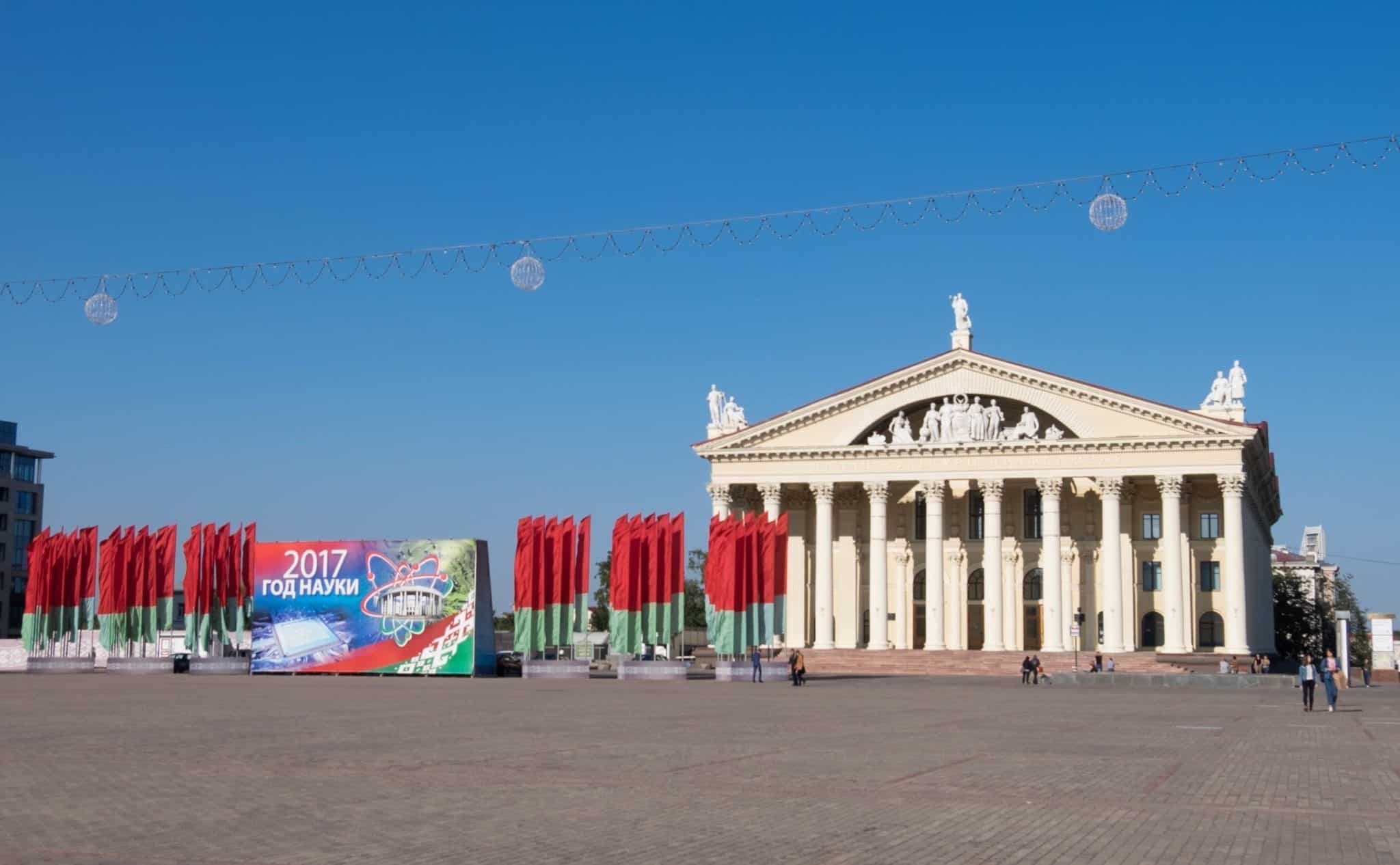 The Takeaway
To be frank, I doubt I'll be returning to Chisinau or Minsk. If a cool opportunity arises, perhaps, but I doubt either city has enough draw to pull me back. Could I have done a better job exploring either city (and country)? Absolutely! I'll be the first to point out that I didn't do nearly enough!
But does that mean that I have to return and do it right? We all have a finite amount of time on this planet, and I plan to spend mine exploring new and beloved destinations, rather than returning to do Moldova and Belarus over again.
Even so, I'm glad I went to both Chisinau and Minsk. Both felt like traveling back in time; both gave me an idea of what it was like to live behind the shadow of the Soviet Union. Both were a reminder that Europe isn't all pretty old towns and tourism-driven cities.
If Chisinau or Minsk seem to be your kind of place, I think you should definitely go! But if you'd like something still Eastern European and off the beaten path and a bit like a time capsule but perhaps a little bit nicer and easier to travel, I wholeheartedly recommend Tirana, Albania; Skopje, Macedonia; and Kiev and Odessa, Ukraine.
---
---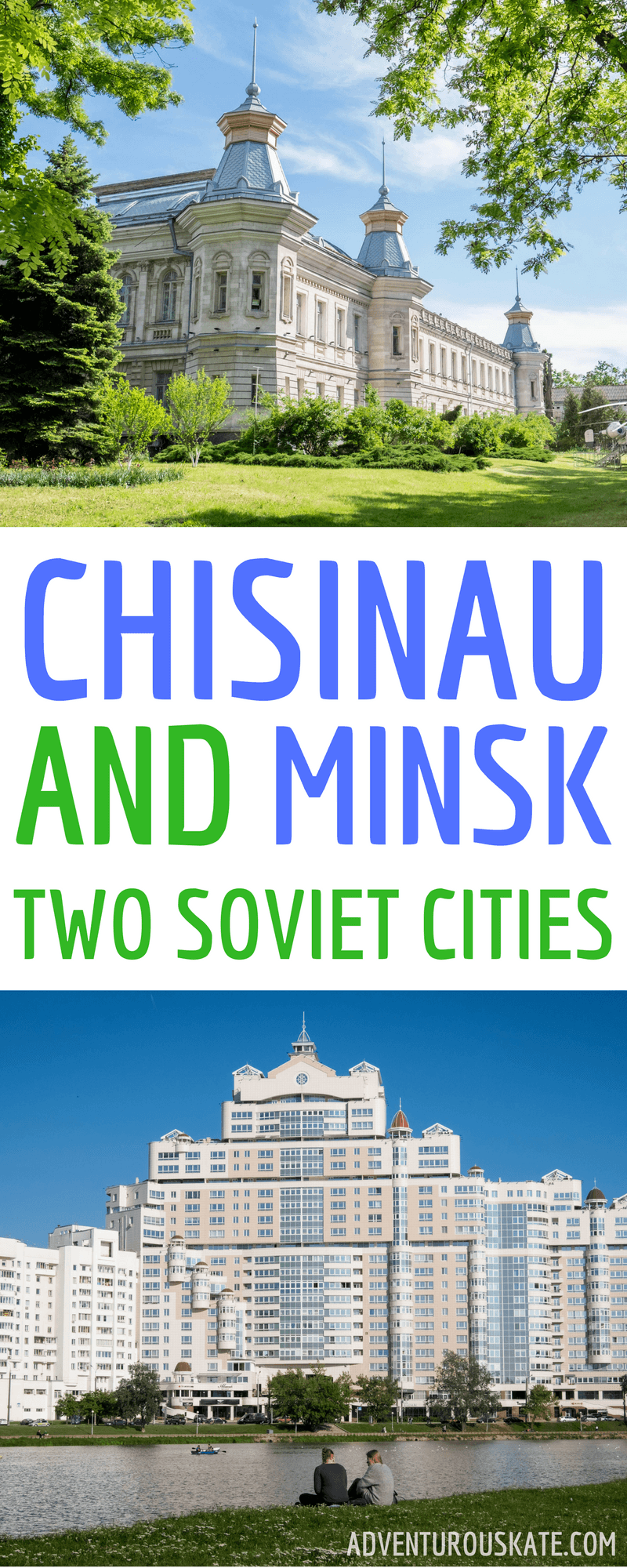 Essential Info: In Chisinau I stayed at Chisinau Chill Hostel, which was decent, but I would prefer to stay in a nicer place in a better location next time. Do note that the only private room is off the dorm, so you have to walk through the dorm in order to go to the bathroom or anywhere else. The surrounding streets are unlit at night, so be sure to get back before it gets dark. There are several stray dogs in the neighborhood. Dorms from $6; private with shared bath from $22.

Admission to the National Art Museum is 10 Moldovan leu ($0.50).

In Minsk I stayed at Minsk Centre Apartment, a nice and central one-bedroom apartment. The hardest part was arranging the arrival and key drop-off, since Minsk has almost no internet available without a SIM card. Full apartment from $37 per night.

Travel insurance is vital for trips, and it's a legal requirement for visiting Belarus. Whether you get appendicitis and need to be hospitalized, or your phone gets stolen, or an injury means you need to cancel all or part of your trip, travel insurance will help you in your time of need. I use and recommend World Nomads as travel insurance for trips to Moldova and Belarus.
Have you been to Chisinau or Minsk? Or elsewhere in Moldova or Belarus? What did you think?
Get email updates from Kate
Never miss a post. Unsubscribe anytime!