Adventurous Kate contains affiliate links. If you make a purchase through these links, I will earn a commission at no extra cost to you. Thanks!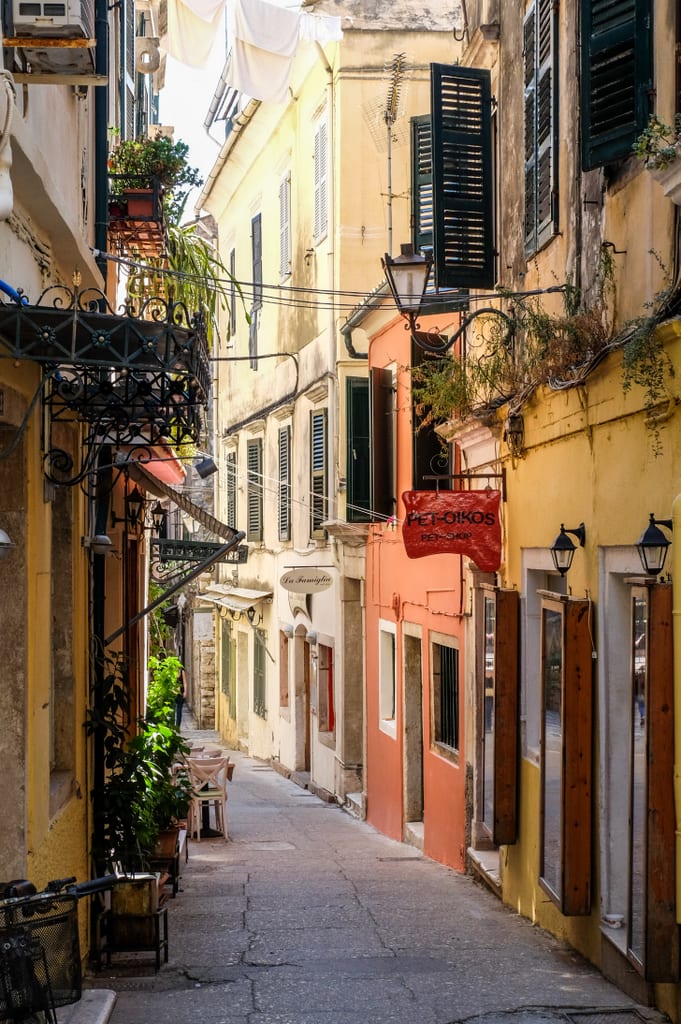 Should I have allotted more than two nights for Corfu, the largest Ionian island off the coast of Greece? Of course I should have!
For me, Corfu was meant to be a stopover en route from Santorini to Albania. I flew there via Athens with two intentions: to see the UNESCO World Heritage-listed old town and to get the ferry to Albania.
I had spent the last eight nights in hostel dorms in Barcelona and Santorini and was desperately craving privacy — a place where I didn't have to sleep with my valuables in bed with me, where I didn't have to wait for the bathroom, where I could chuck my earplugs and sleep peacefully without interrupting snores.
I found a Corfu apartment on Airbnb and it looked great — pretty close to perfect, even. Modern, great reviews, wifi, very good price, right in the old town. Sadly, it was only available for two nights.
Hmm. You know what? I thought to myself. You want to get to Albania soon anyway, and it will be much cheaper there. You can just explore Corfu for a day and move on.
And so I booked it for two nights.
Right away, my Airbnb host admonished me. "Such a pity that you're only staying for two nights! It's not enough to enjoy this beautiful island!"
"Well, that's all you had!" I pointed out.
My host's father picked me up at the airport and dropped me off at the apartment. Finally alone for the first time in over a week, I cranked up the AC and took off my pants. I was HOME!
(Seriously, in the 36 hours I spent in that apartment, I think I spent a grand total of two minutes wearing pants.)
It was a short visit — but very sweet. In between receiving Airbnb message from my host (most of them reading, "You should have spent more time here!"), I explored the pretty and historical old town.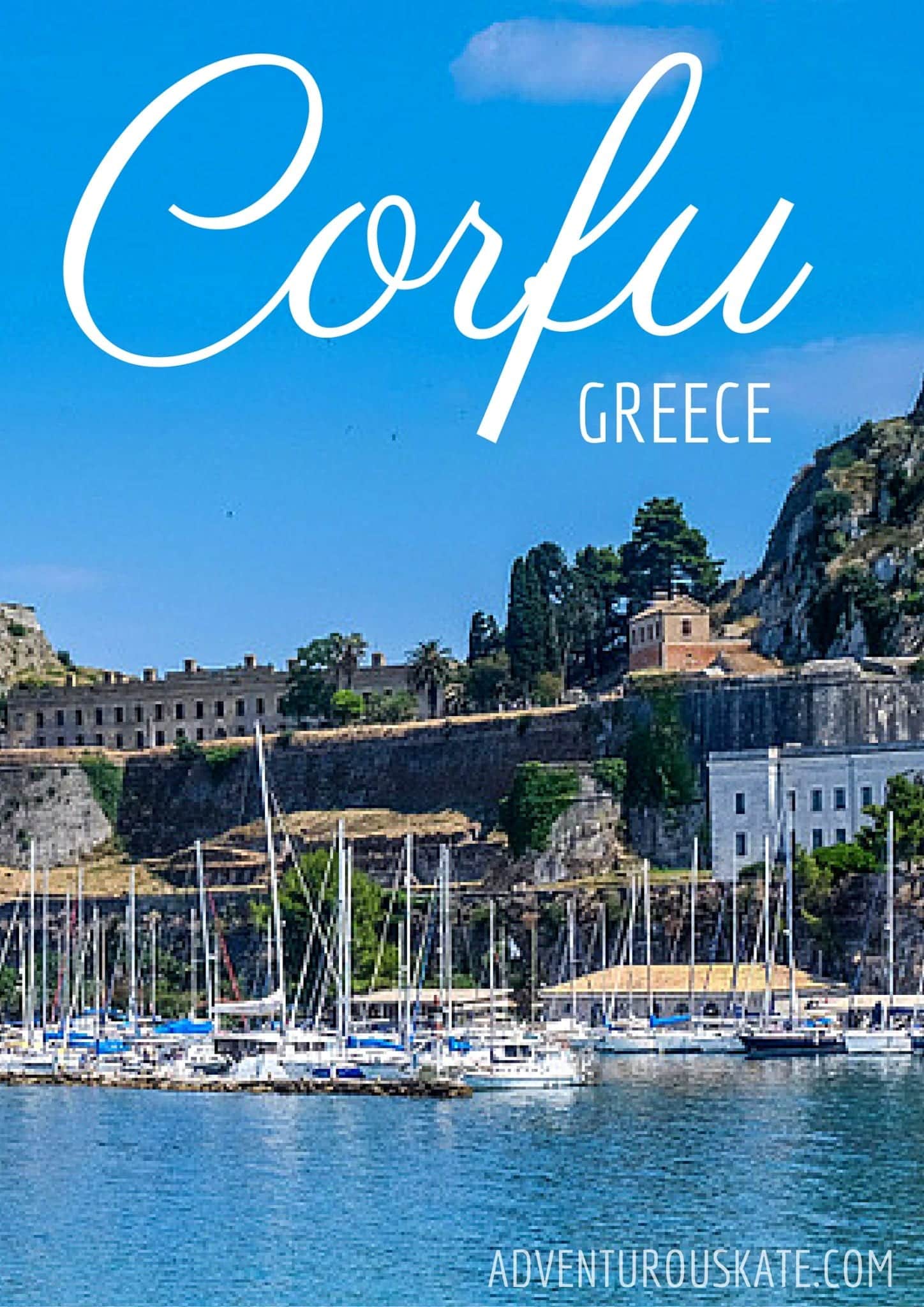 The verdict on Corfu? Very pretty, very historical, and absolutely lovely.
Here are some of my favorite shots from the island.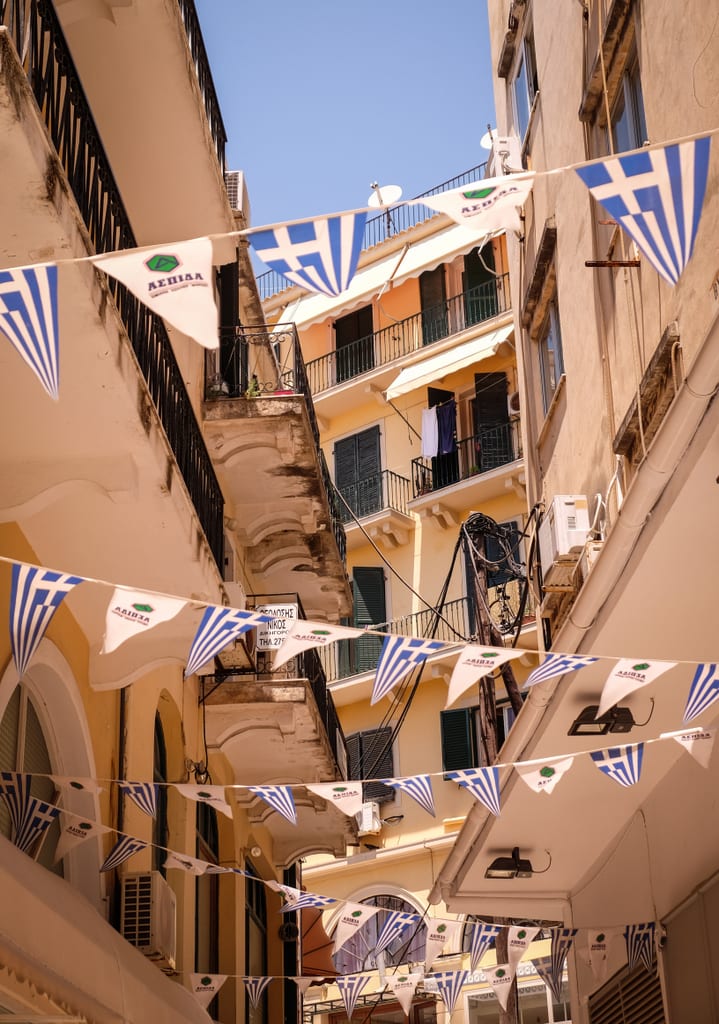 Immediately I was welcomed with vibrant Greek flags. I love this shot with the many layers of the buildings!
My apartment was on the edge of the old town — and at first I was underwhelmed as I wandered the streets, until I looked at a map and realized I had been strolling in the wrong direction.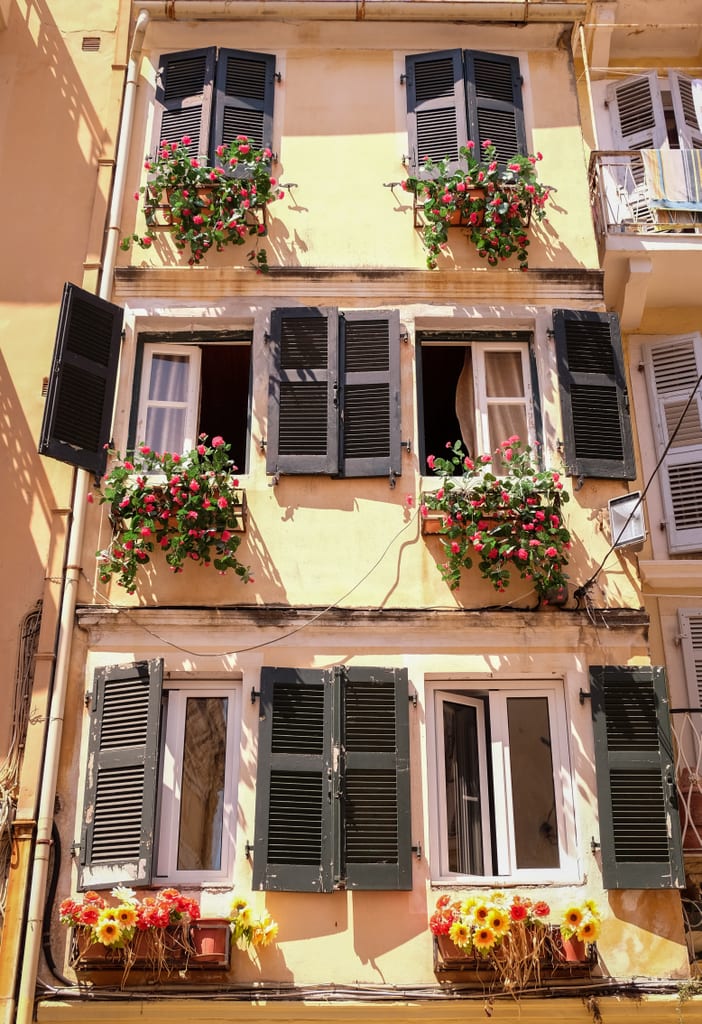 Now, THAT'S what I'm talking about! Look at those incredible shutters!
I took that photo with the white balance on "shade," playing up the warm tones. I love how warm it makes the photos feel.
Read More: 30 Stunning Mediterranean Islands To Visit In Your Lifetime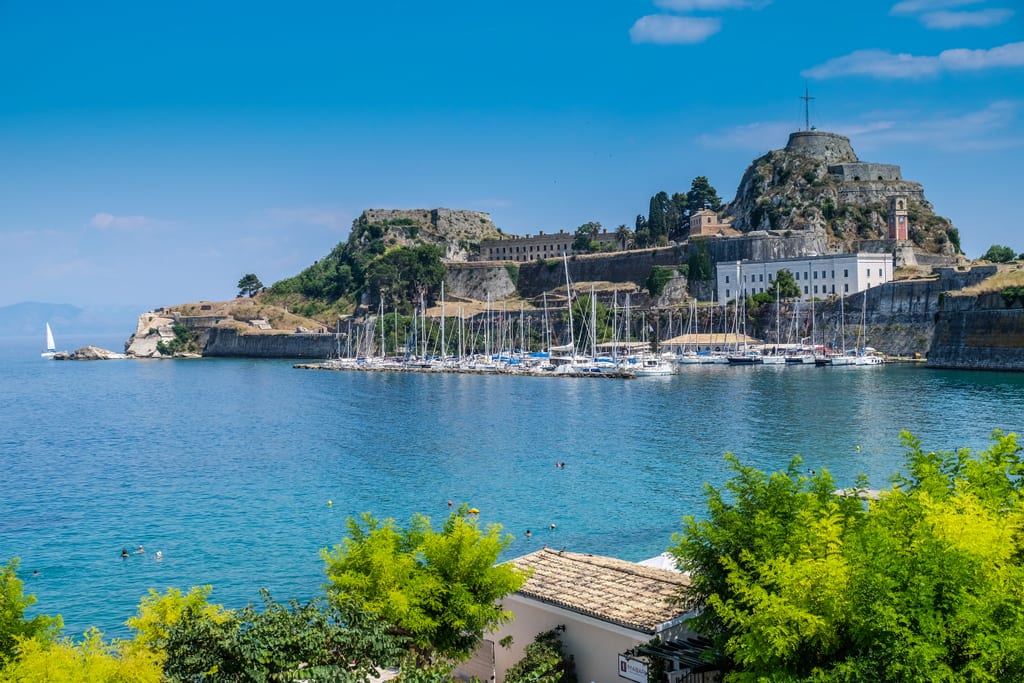 Corfu's fortress has Seen Some Shit, let me tell you that. The fort held back three sieges from the Ottomans in 1537, 1571, and 1716.
In 1718, its powder magazine was struck by lightning and exploded, killing hundreds of people. This became known as "The Catastrophe."
Later, during World War II, the Nazis used the fortress to imprison Corfu's Jews.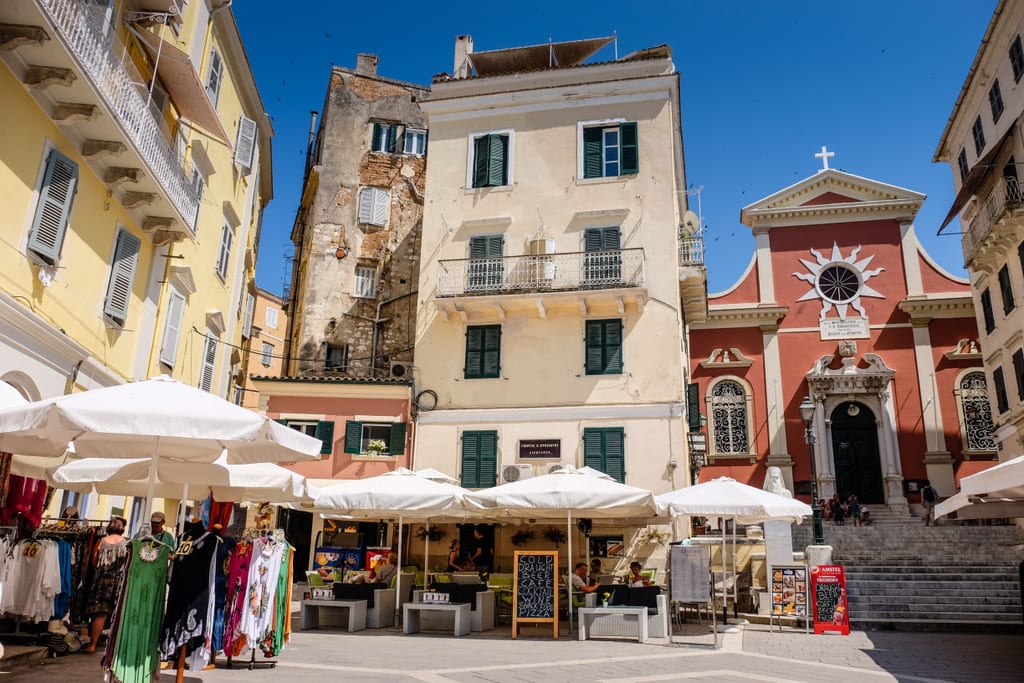 Corfu Town is full of color. It's also full of souvenir shops, tourists, and cafe signs reading "COLD BEER!"
Not that there's anything wrong with that…
Spending a hot day underneath one of those umbrellas, enjoying the Ionian breezes? Perfection.
Until you get a beep from your Airbnb host on your phone. "If you stayed longer you would have seen the best beaches!"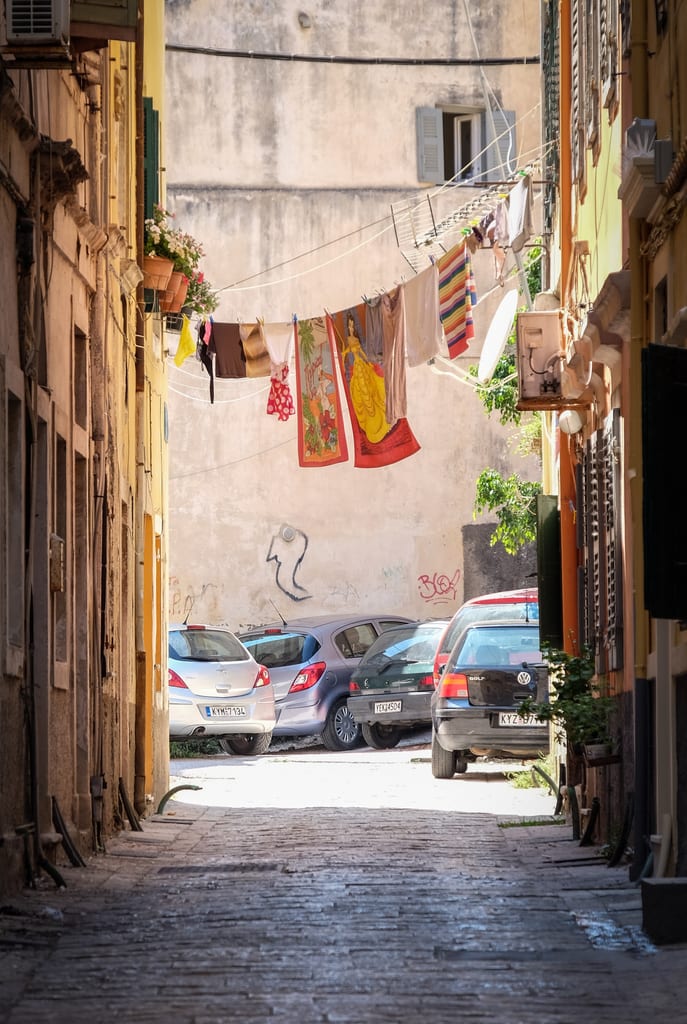 I love photographing laundry everywhere I go. Not sure why.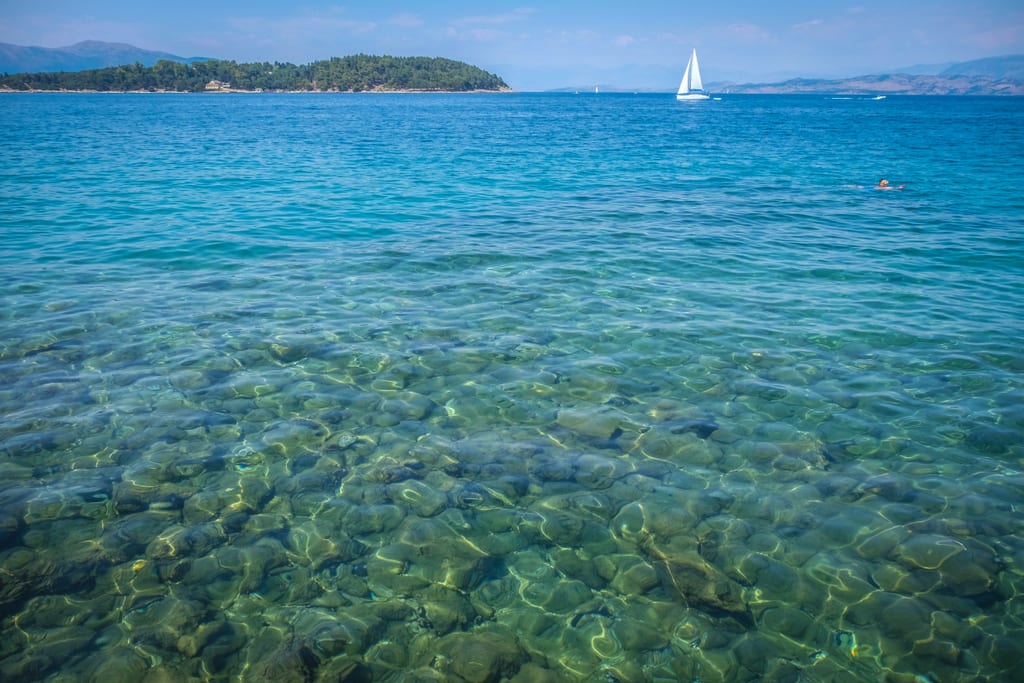 Look at that color of the Ionian Sea. Far in the distance, that's Albania.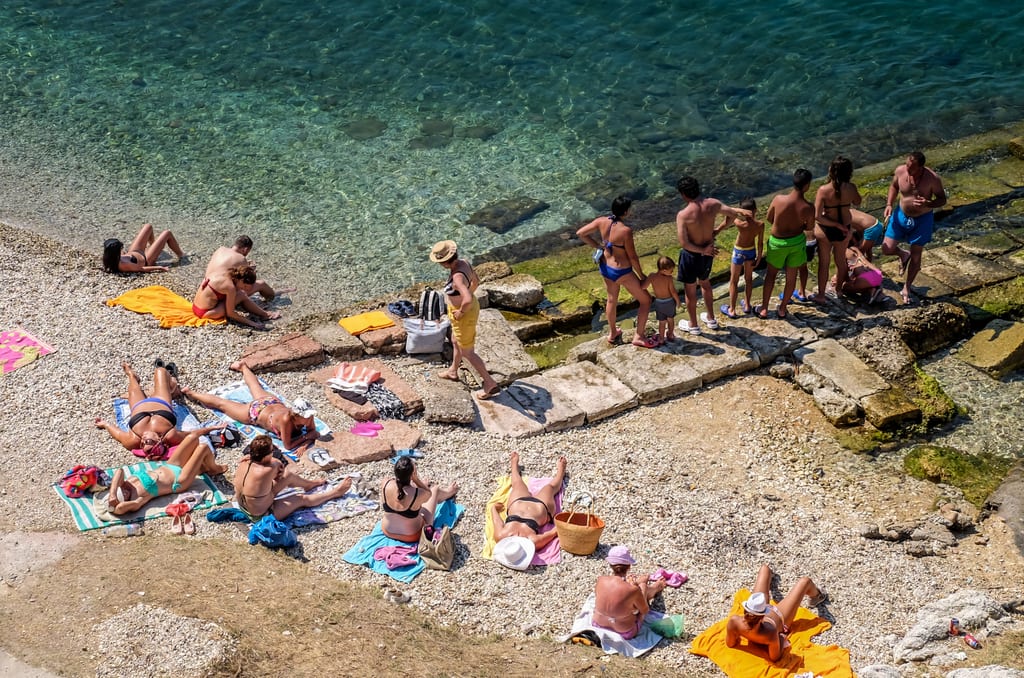 Corfu Town isn't home to the best beaches — for the real stunners, you'll have to rent a car and explore the island. But if you're sticking to town, you can certainly cool off on the narrow beaches.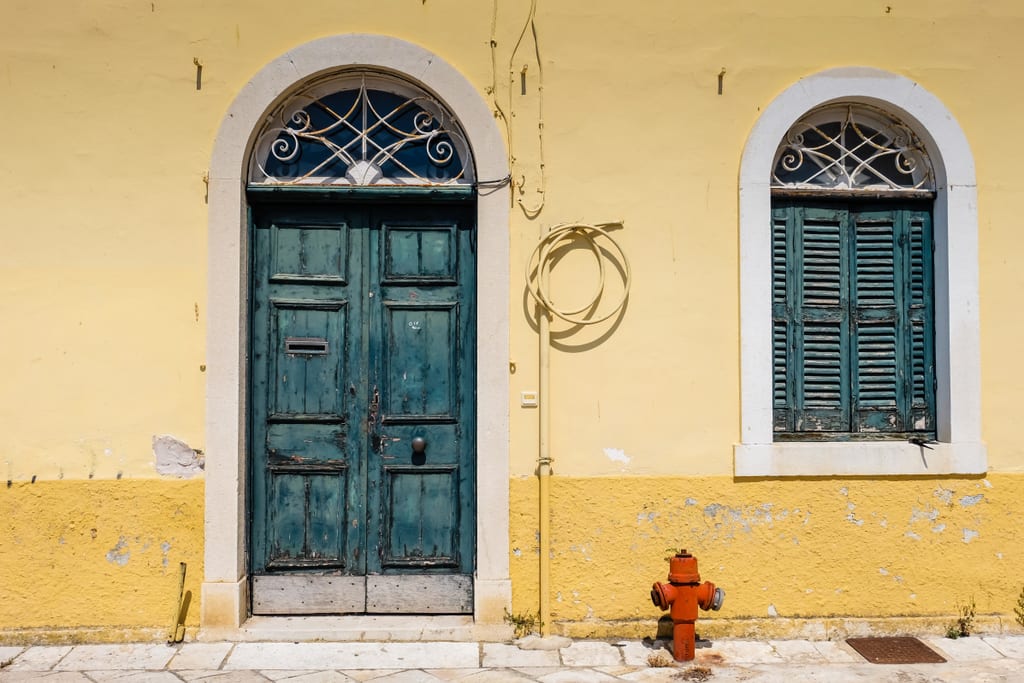 I have no words for how much I love this photo. That old door. That jungle green paired with yellow. That sassy little fire hydrant!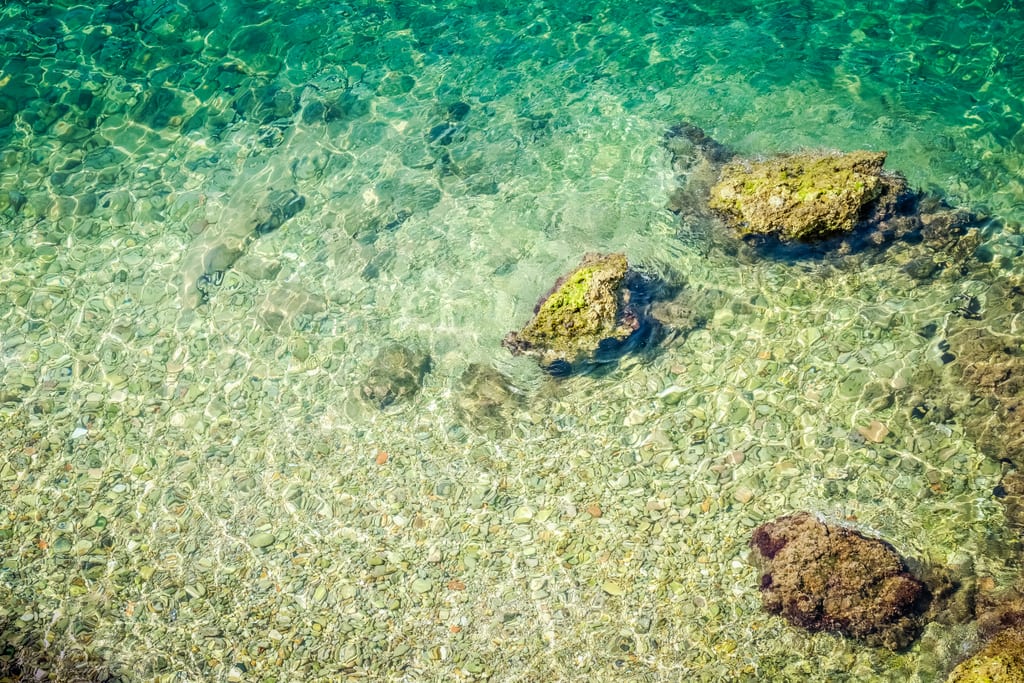 This is why I love the Balkans. Clearest water in the world, from Greece to Montenegro to Slovenia.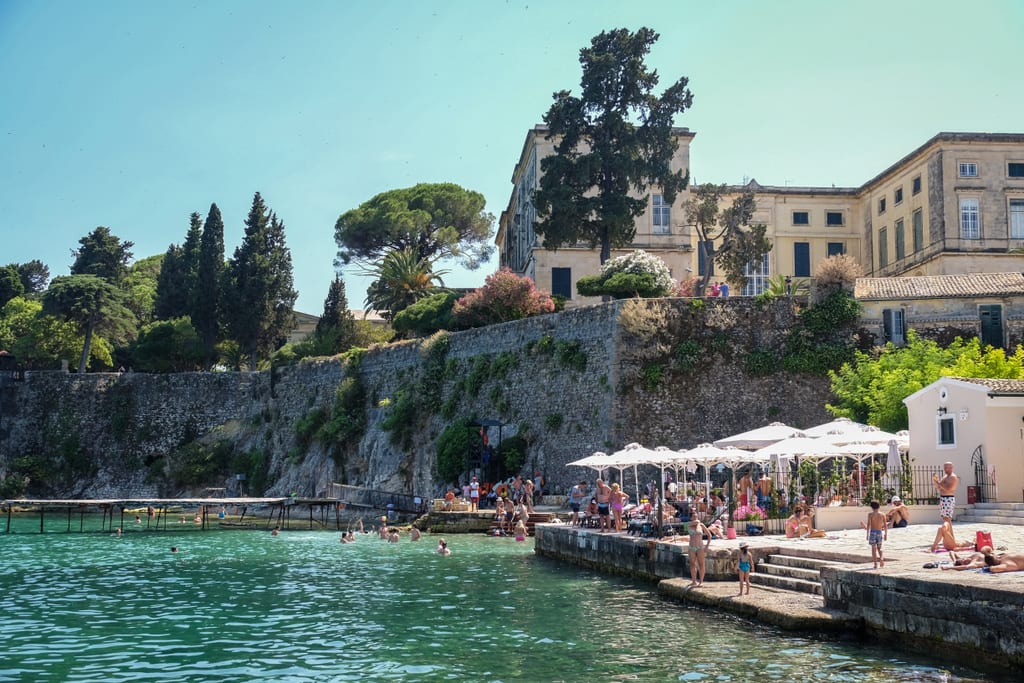 So that's how I spent my day in Corfu Town, exploring the different corners, sitting in different cafes, drinking lots of iced espressos, and devouring The Martian and Tomboy.
Then I went back to my apartment and took my pants off once again.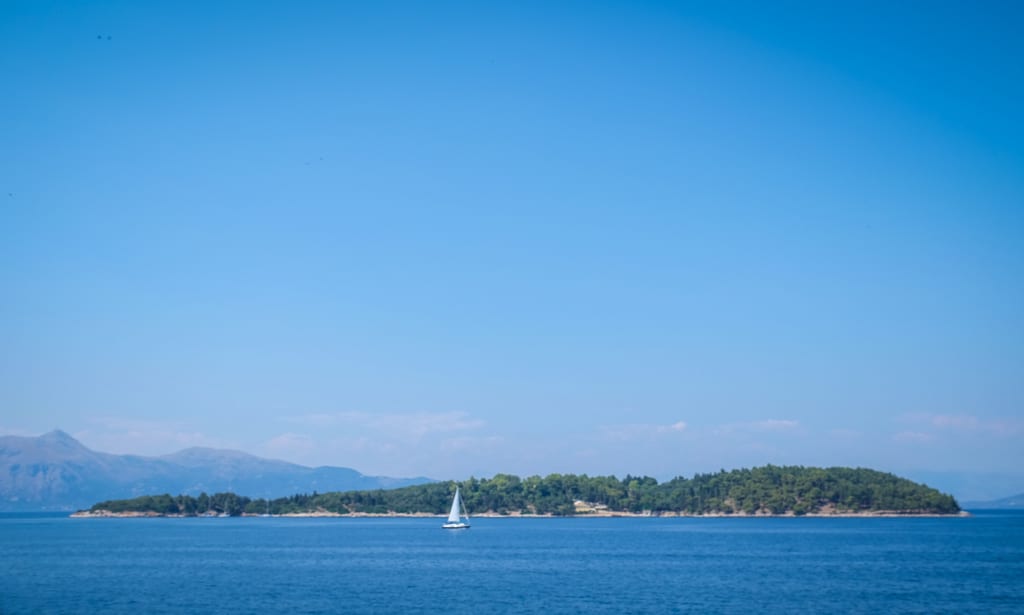 I don't think my host ever got over the length of my stay. Even my Airbnb review from him reads, "Sadly only stayed two days. I hope to host Kate again in the near future for longer."
I GET IT! TWO DAYS WAS TOO SHORT! YOU MADE IT EXTREMELY CLEAR!
I'll stay longer next time. I swear.
---
---
Essential Info: Despite Greece's economic crisis, it is very safe to visit Greece right now. This post goes into depth on the subject.

I stayed at this Airbnb apartment for $52 per night. It was an excellent rental, central and with all the amenities I needed. There is a washer but there was no laundry soap (a common refrain with my Airbnb rentals in Europe this summer). The host is responsive and communicative, but know that he will want you to stay as long as possible!

New to Airbnb? Sign up here and get $25 off your first stay!

You can find the best prices in hotels in Corfu here.

If you're traveling onward to Saranda, Albania, there are several daily ferries. You can check the schedule here. If you book with Ionian, keep in mind that the Ionian Cruises ticket office is not at the dock but down the street! Get your tickets in advance or you'll have to hail a taxi in a panic like I did!

You can also get to Italy and several other Greece islands by ferry.

View all Corfu ferry schedules here.

Never travel without travel insurance! I use and recommend World Nomads.
Have you ever visited somewhere for far too short a time?
Get email updates from Kate
Never miss a post. Unsubscribe anytime!