Adventurous Kate contains affiliate links. If you make a purchase through these links, I will earn a commission at no extra cost to you. Thanks!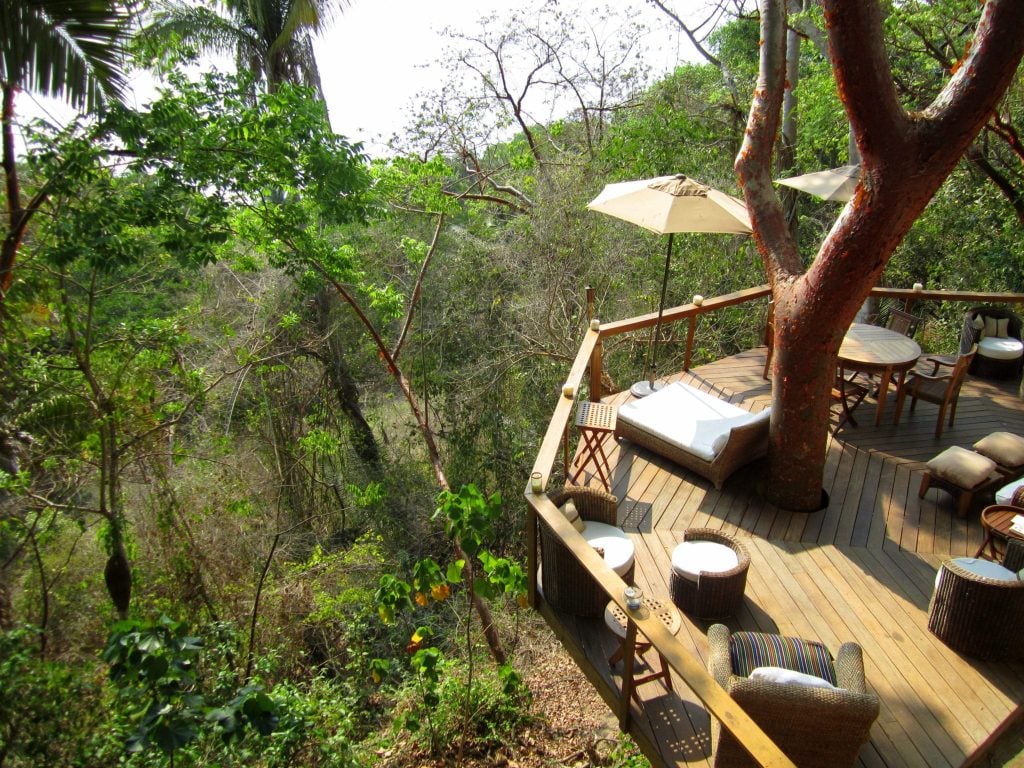 Haramara Retreat in Sayulita, Mexico, is unlike anywhere I've ever stayed before. This spa and yoga retreat center completely blows my mind.
I'll be staying here with Nourish Retreats for the next week.  You'll hear much more about Nourish Retreats and my Sayulita trip in the coming days!
Terri and Kim, the founders and co-owners of Nourish Retreats, wanted to find a resort venue that was sustainable and connected to the environment. Haramara Retreat certainly fits that — the resort was built into the land!  It's the most environmentally conscious resort I've ever seen besides the Alam Sari in Bali.
Beyond that, they wanted a place well-suited for a yoga retreat.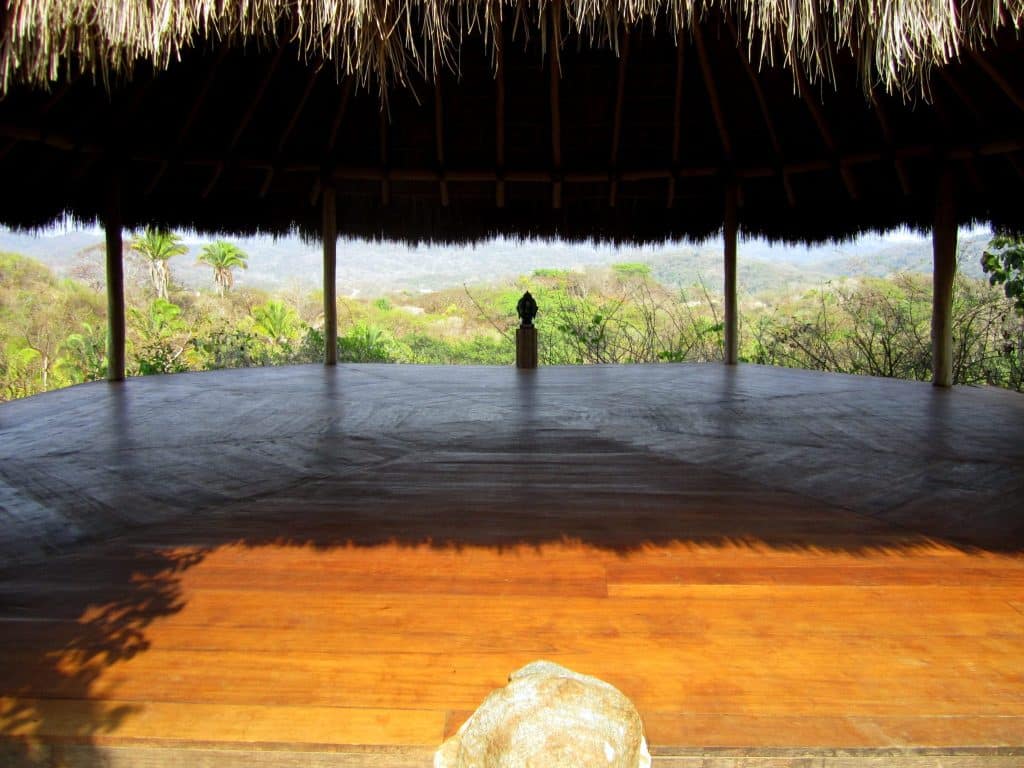 Hello, yoga pavilion!
It doesn't hurt that Haramara Retreat is, well, ABSOLUTELY GORGEOUS.
I'm staying in the dormitory – but have you ever seen a dorm this beautiful?
Everything is open-air, including the two bathrooms.  So each morning, we wake up to this beautiful view: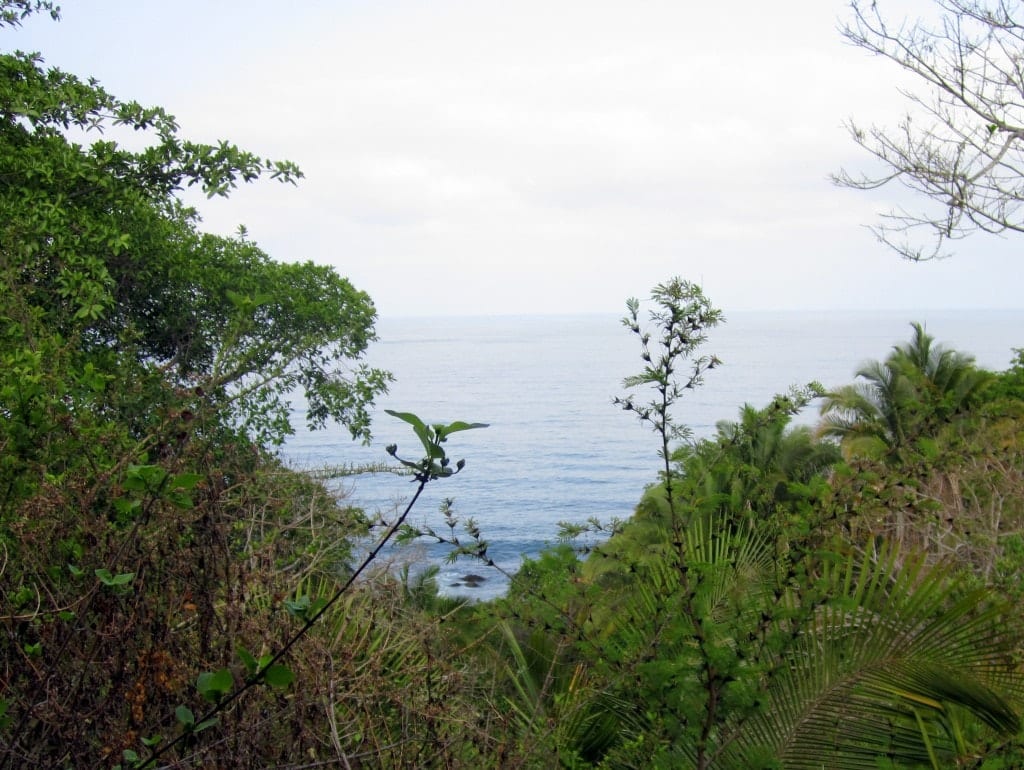 However, as Terri and Kim looked for the ideal venue for Nourish Retreats, they were searching most of all for the one thing that can make or break a yoga retreat: GOOD FOOD.
Oh, the food at Haramara Retreat is good.  The food is SO good.
The food is organic, mostly vegetarian – occasionally they'll pick up the freshest fish of the day in town – and largely dairy- and gluten-free.
And every day, we get three-course lunches and three-course dinners.  Here's what we had for dinner on our first night: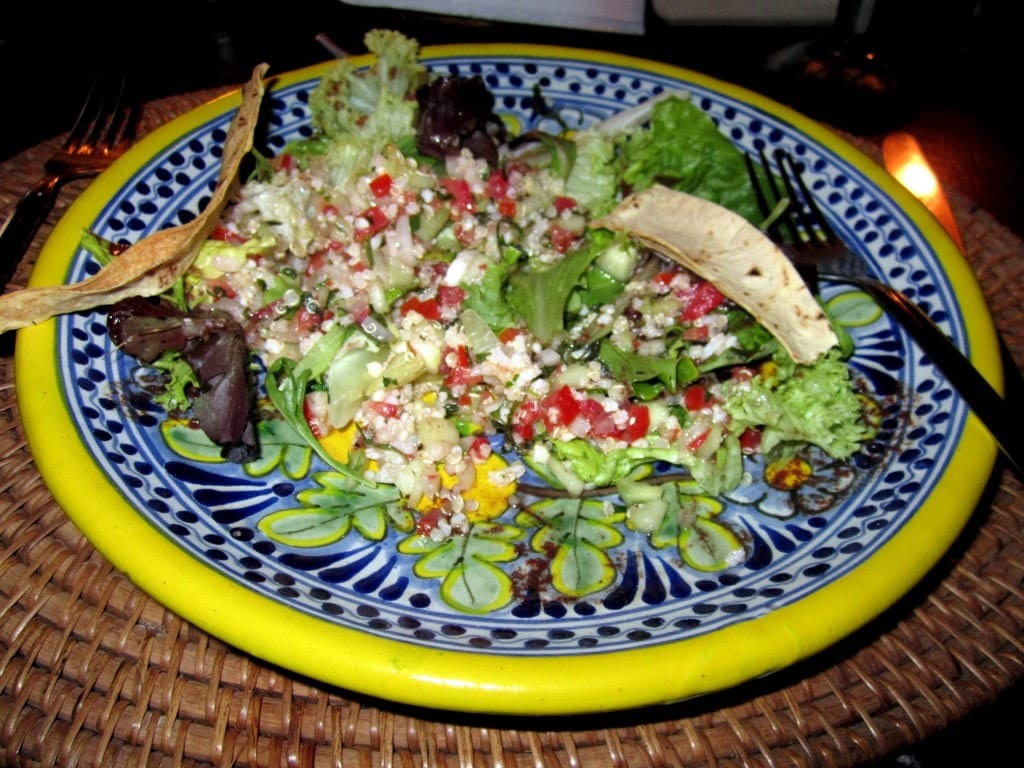 Appetizer: Tabouleh salad with quinoa.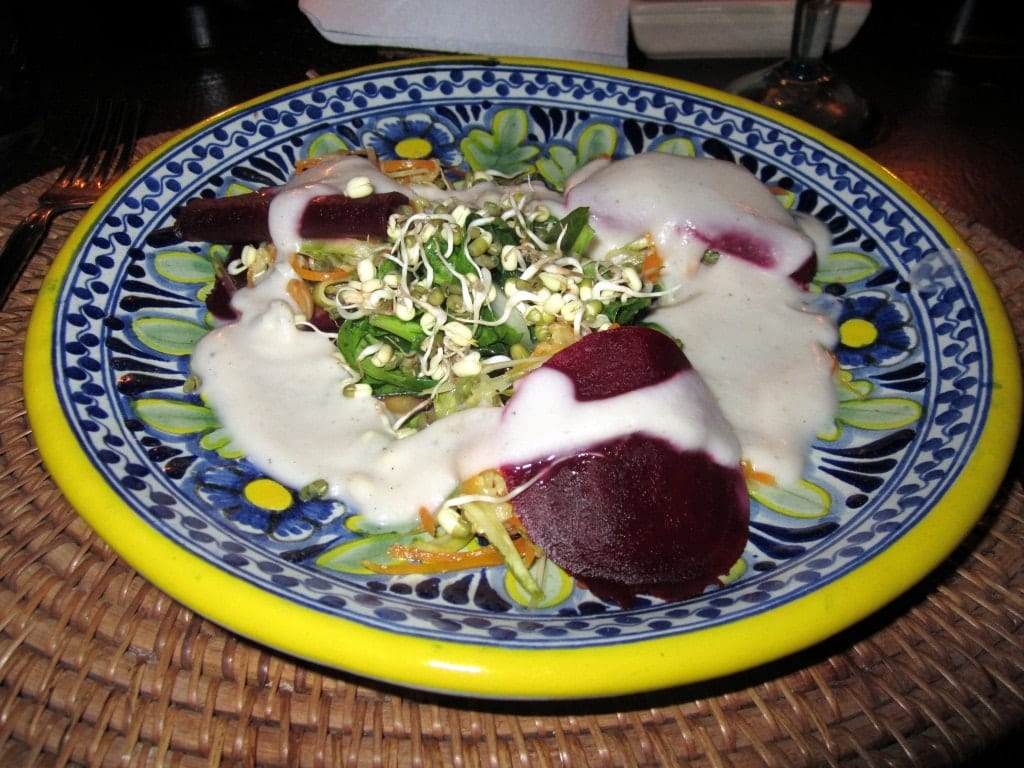 Entrée: Vegetable "ravioli" made of beets and lots of other vegetables.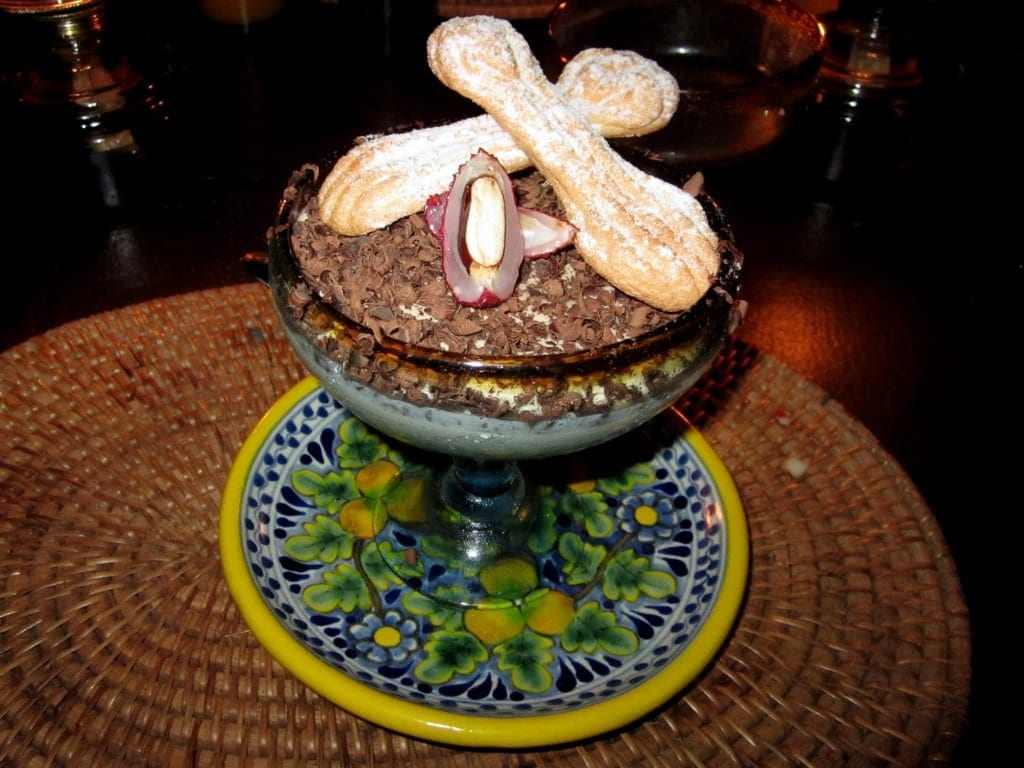 Dessert: Tiramisu!
Every meal is served with delicious vegetable dips, like zucchini and carrot, and fruit-flavored water, like mango!  I've been stuffing my face in that unattractive way that I do at every good meal — but I feel so healthy doing it!
Here's the craziest part of all:
Haramara Retreat is an electricity-free resort.
Of course, the vital areas like the kitchen have electricity, but the casitas and the main areas do not.  So when you come here, you have no choice but to unplug.
And yes, that means that we light candles.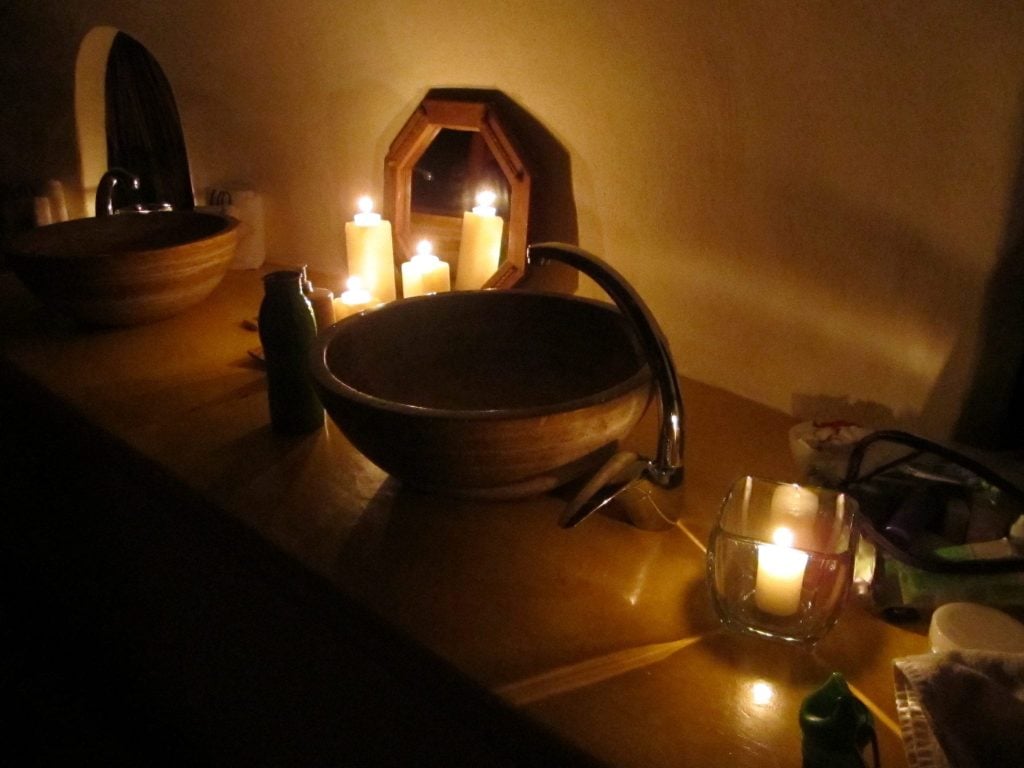 And oil lamps.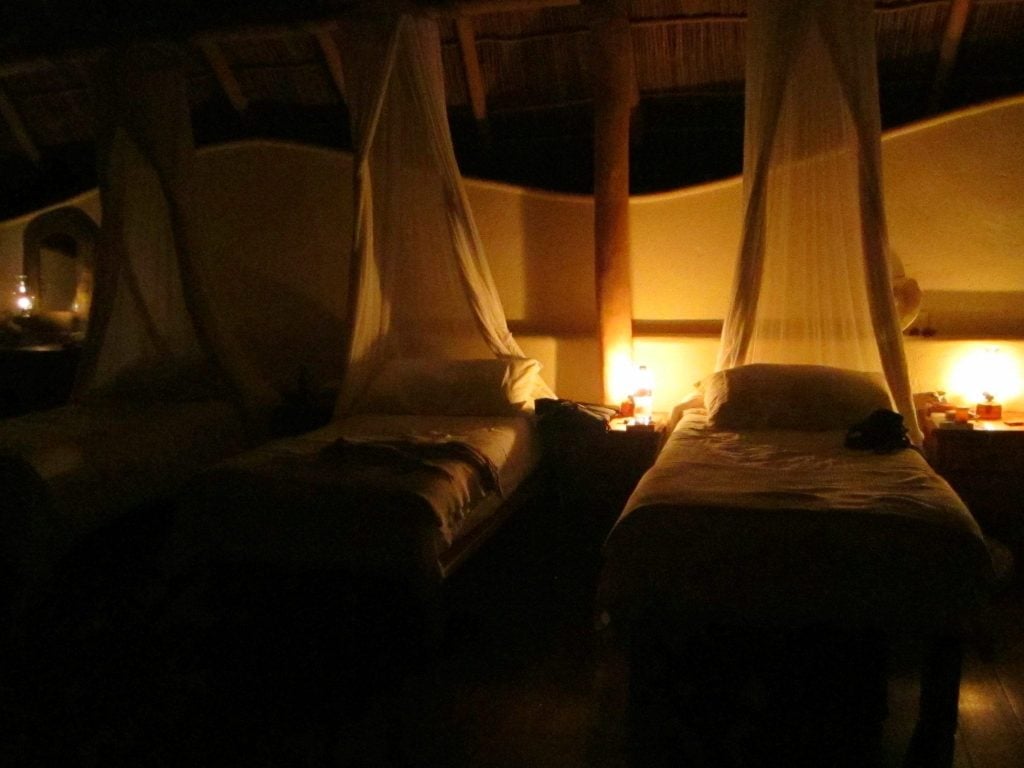 Additionally, the nearest WiFi is a 20-minute walk away in Sayulita town.  If you know me, you know that I never go off the grid for long, and living without nearby WiFi is something that I just don't do.  Ever.
But I have to admit – it's nice to get away. I can't remember the last time I felt this relaxed.  Maybe last December in Don Det, Laos.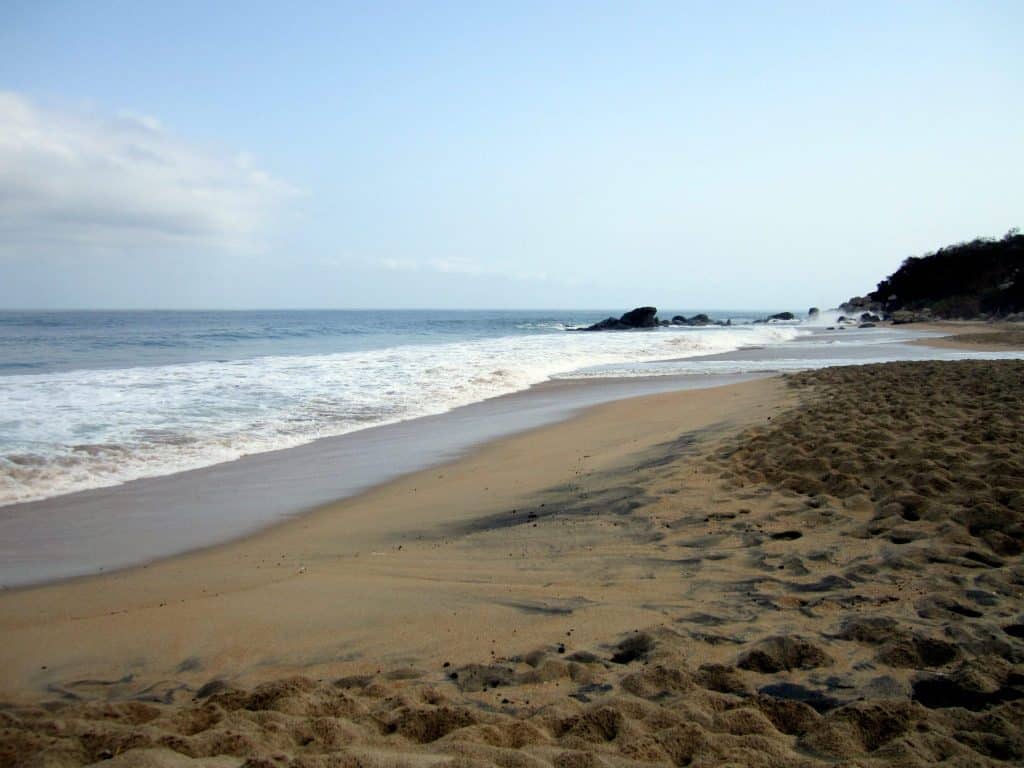 And to top things off, we have a lovely private beach where we do our morning boot camps.  There's nothing like a refreshing run into the ocean to cool off!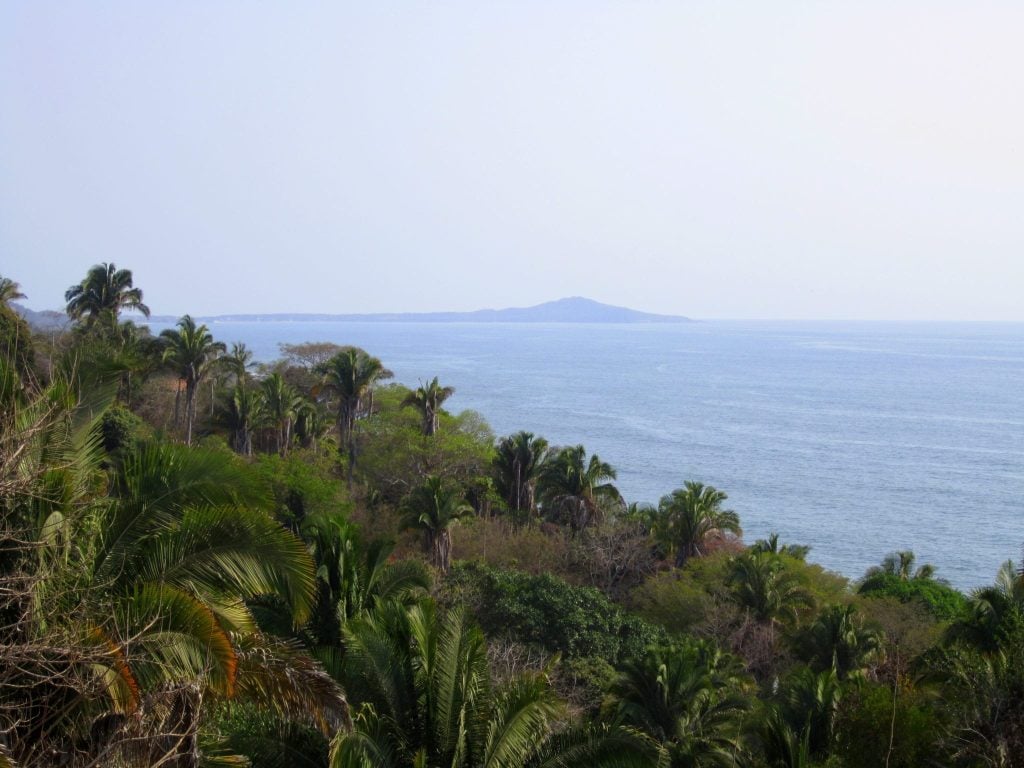 There's so much that I look forward to this week.  As I post this, we're going surfing in Punta de Mita, and on Friday, I'm having an astrological reading!  In between, we have morning boot camps on the beach and yoga each afternoon, and so many spa treatments are available.
Haramara Retreat blows me away, and my fellow retreat attendees agree. After saying goodnight, blowing the last oil lamp, and listening to the ocean waves, one of my roommates spontaneously burst out with, "I just love this place."
I could not agree more.
I'm visiting the Haramara Retreat as a guest of Nourish Retreats.  All opinions, as always, are my own.
Get email updates from Kate
Never miss a post. Unsubscribe anytime!