Adventurous Kate contains affiliate links. If you make a purchase through these links, I will earn a commission at no extra cost to you. Thanks!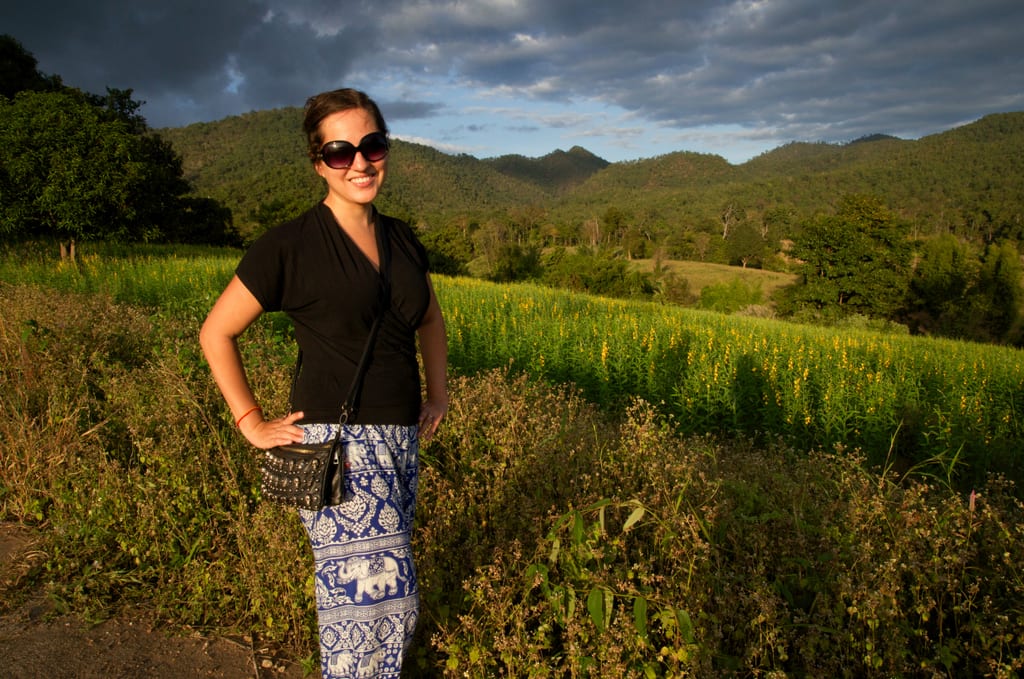 Should you bring a purse on your travels? If so, what kind?
This is a question that I'm asked often. It's no surprise — people always want to know how best to protect their belongings when they're exploring a new destination.
And my answer is a resounding YES! Bring your purse! I use a purse at home — always. For that reason, I use it the vast majority of my travels. When I go on safari in South Africa, my purse comes with me. When I motorbike through Southeast Asia, it winds around my shoulder and sits on my lap. And when I'm strolling through Paris or Tokyo or Ushuaia, I have my purse on me at all times.
But what if someone steals it? Or slashes it? Or pickpockets you?
Yeah. That can happen, though it's unlikely to happen if you use common sense and keep an eye on your belongings. I myself had my wallet stolen lifted out of my purse in Buenos Aires back in 2008. But that's because I was using the worst purse imaginable — a giant, oversized H&M purse that didn't even close. I was advertising my naiveté from miles away.
I first learned the importance of a purse the hard way during my semester abroad in Florence. For some reason I assumed I'd just use a sky-blue messenger bag for a purse, since it had a lot of pockets and was, well, "good for travel."
This was the worst idea ever.
Not only was it impractical, it was ugly, and I happened to be in the single most stylish country on the planet. Within a few days, I had gone to the market and bought a new purse that wouldn't get me dagger eyes from the impossibly stylish Italians.
It's easy to think that you need to buy special gear for traveling. But you don't. Most travel isn't radically different from your lifestyle at home; most of what you already use will work just fine.
Moneybelts get a lot of talk, but I don't think they're necessary most of the time. Whether I'm walking down the street in Copenhagen or hanging out on an island in Thailand, I wouldn't dream of wearing a moneybelt, reaching down into my underwear when I want to buy a coffee. Plus, thieves are well aware that moneybelts exist and they know how to steal them. I much prefer a scarf with a hidden pocket instead, which serves the purpose of a moneybelt, only it's more convenient and thieves don't try to steal them.
And most of the time, my purse has been on me.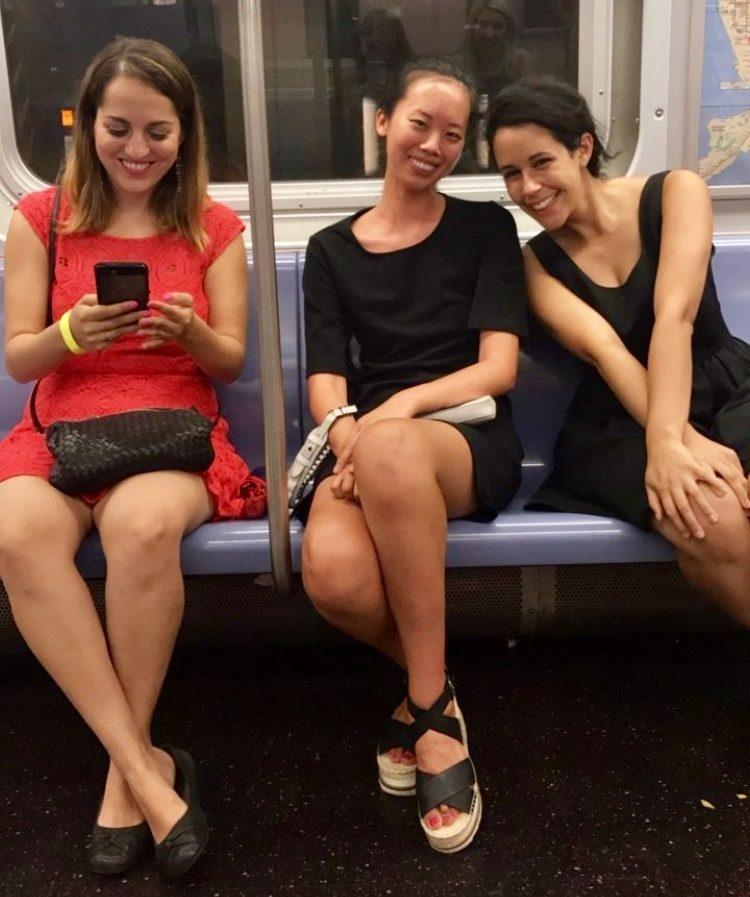 What Kind of Purse Should You Get?
You'll see lots of "anti-theft" purses on the market, like this one by Pacsafe, complete with anti-slash mesh and super-secret pockets. If you really want to get a bag like this, go ahead. But it's not necessary to spend $85 on a "special" purse like this.
Instead, get a regular purse that fits the following criteria:
Crossbody strap. You should be able to put the strap over one shoulder and let it hang over the opposite side. This makes it more difficult for a would-be mugger to grab it off your arm.
A manageable size. You want to be able to block access to your bag with just your hand.
Tough fabric that can't easily be slashed. Leather or mock leather is a good choice. While it technically can be slashed, a thick leather strap is much more of a challenge than a bit of thin cotton.
Zippers. Forget snaps or partially closing bags. Zippers are crucial, as they prevent wandering hands from easily slipping into your bag.
Your purse doesn't need to be expensive, but it should be of reasonably good quality.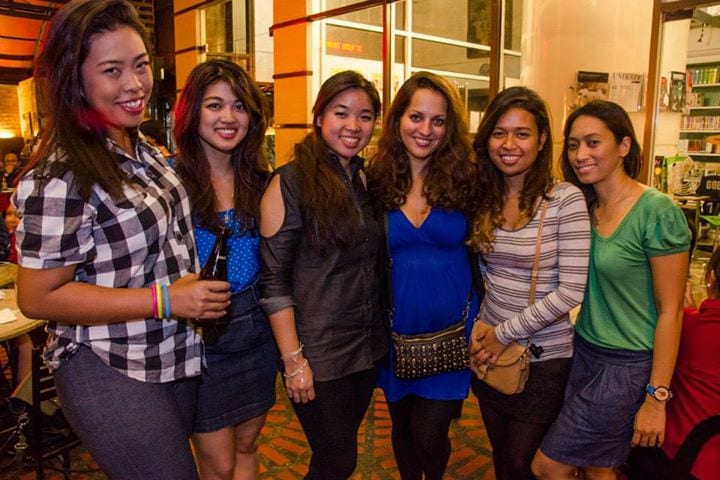 The Purse I Chose While Traveling
While in Busan, South Korea, I found the perfect purse: a cute black mock leather Alexander McQueen knockoff covered with studs and metal skulls. The purse is a crossbody and measures about 12 inches by five. I got it for about $30.
And after some heavy wear and tear on the road, one of the straps fell off — but I promptly took it to a Bangkok seamstress who repaired it and reinforced both of the straps. It was as good as new.
That purse lasted me about a year of regular wear; I upgraded to a nicer purse in 2015. But if you're looking for an affordable purse similar to my Busan bag, here are some great affordable options from Amazon: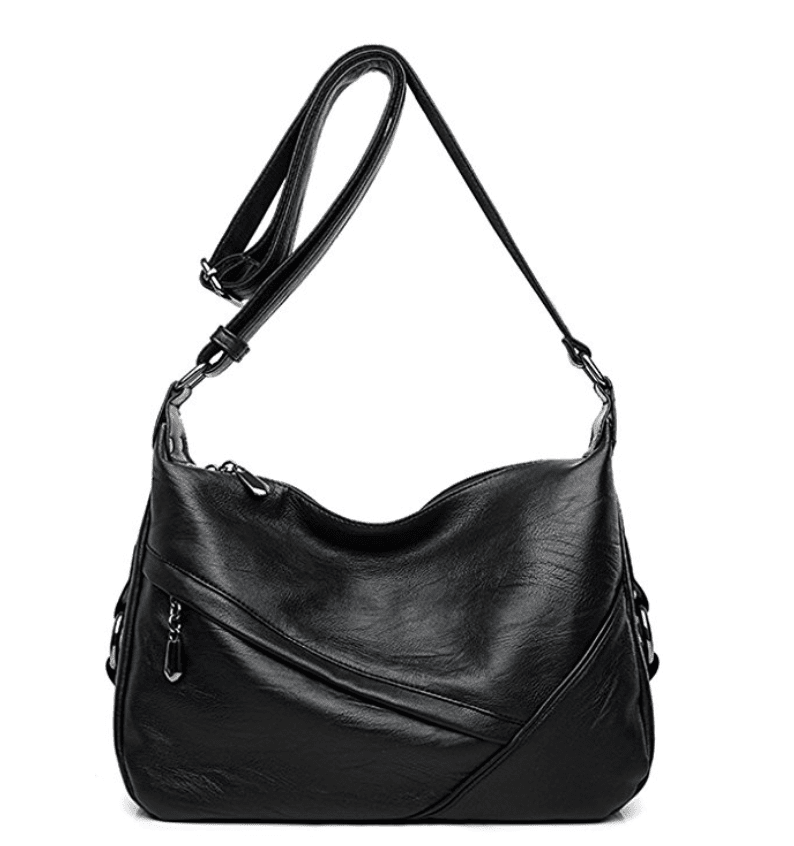 I love this black Covelin crossbody purse. It's black, faux leather, cheap and awesome.
I LOVE the look of this Amelie Galanti Purse! Those are two dueling pockets — like the purse I bought in Busan, it allows you to separate your belongings into two different sections.
If you prefer a vertical-style bag, this B Bretano crossbody purse is a great choice. It's vegan, has multiple zippers, and comes in tons of different colors.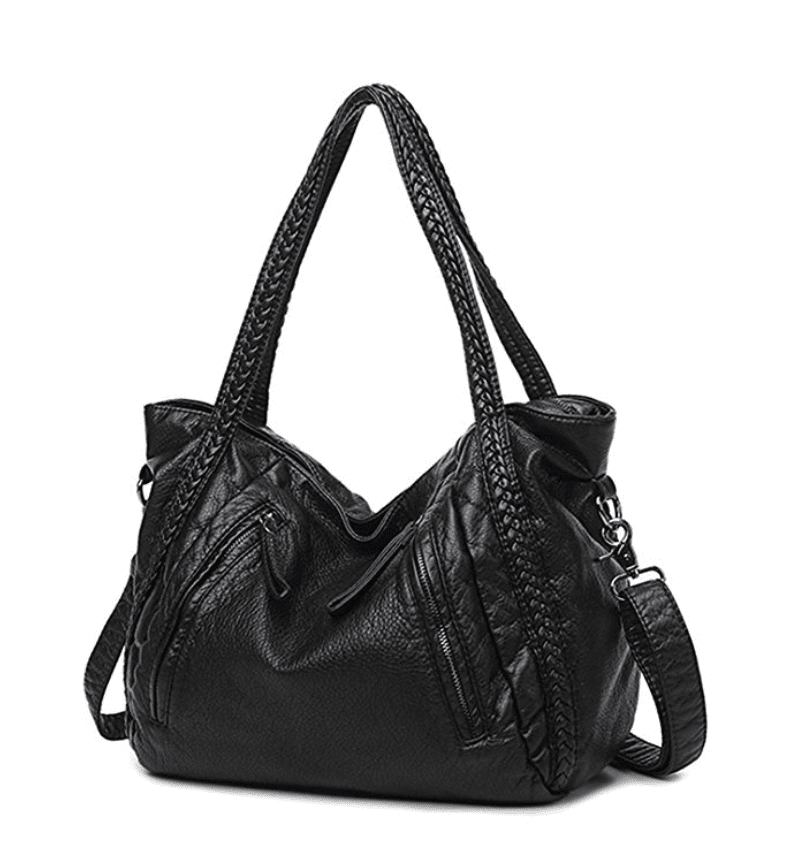 If you're crazy about Balenciaga bags (like I am!) but not crazy about the $500+ price (hell no!), this Mn&Sue crossbody handbag is very similar to Balenciaga's signature style. Added bonus: you can use it as a crossbody purse when traveling and as a shoulder bag in more relaxed settings.
This Kenoor crossbody handbag is the most expensive of the cheap options, but I love that it's made of leather and it's big enough to fit an iPad.
The Purse I Use Today
Today I'm based in New York and spend most of my time in the city, so I wanted a more fashionable purse of higher quality. I use the same kind of purse that I recommended when I first wrote this post in 2014 — it's a black leather crossbody handbag with a zipper.
My purse is by Christopher Kon and I bought it for around $220 in 2015. (Expensive, yes, but I've used it daily for 3+ years so the cost is about $0.20 per wear — incredibly reasonable.) While it is no longer sold in stores, I can recommend you several similar high-end handbags that cost $150-300: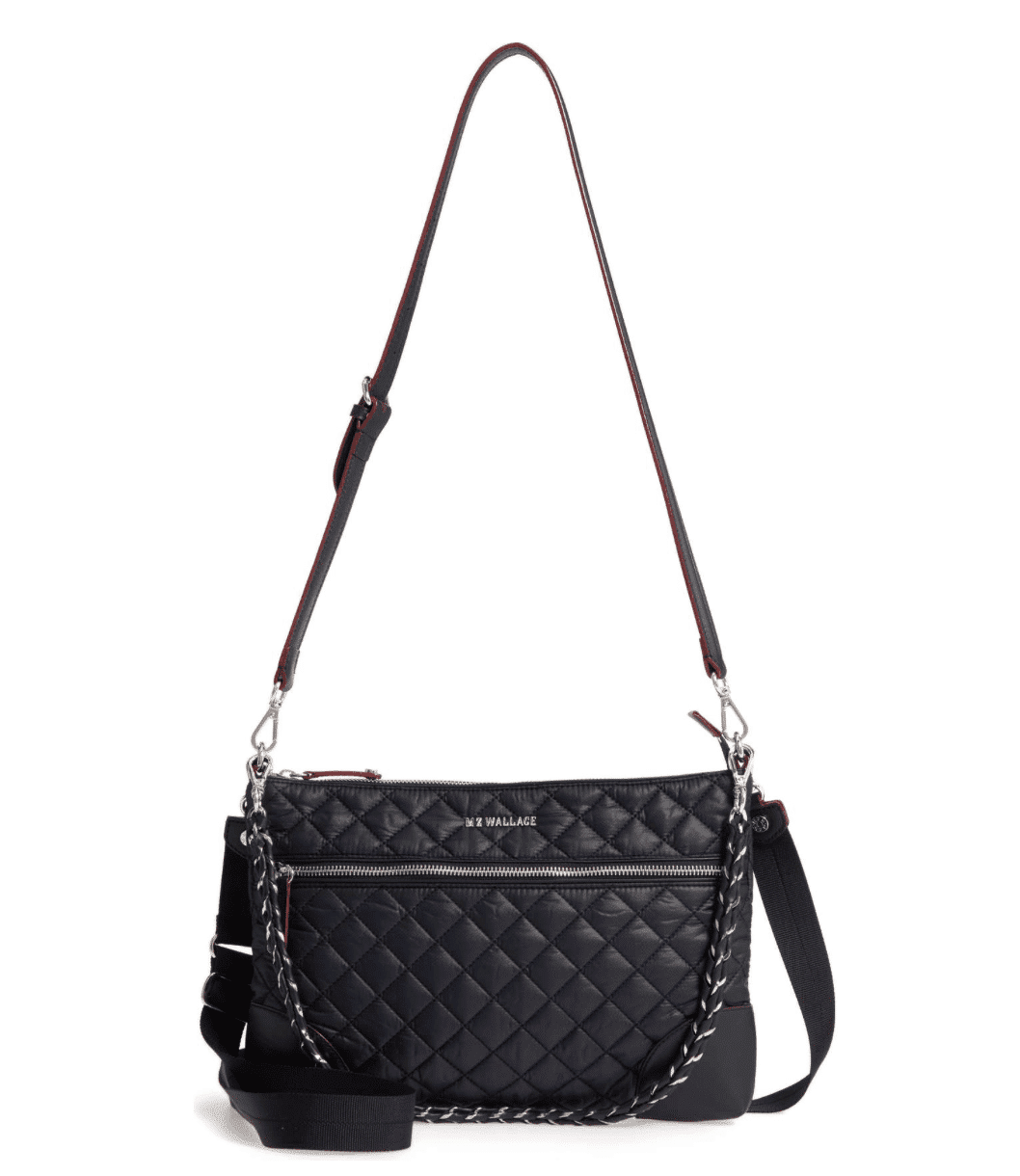 I love this black quilted crossbody purse by MZ Wallace, especially that you can keep the decorative chain or remove it.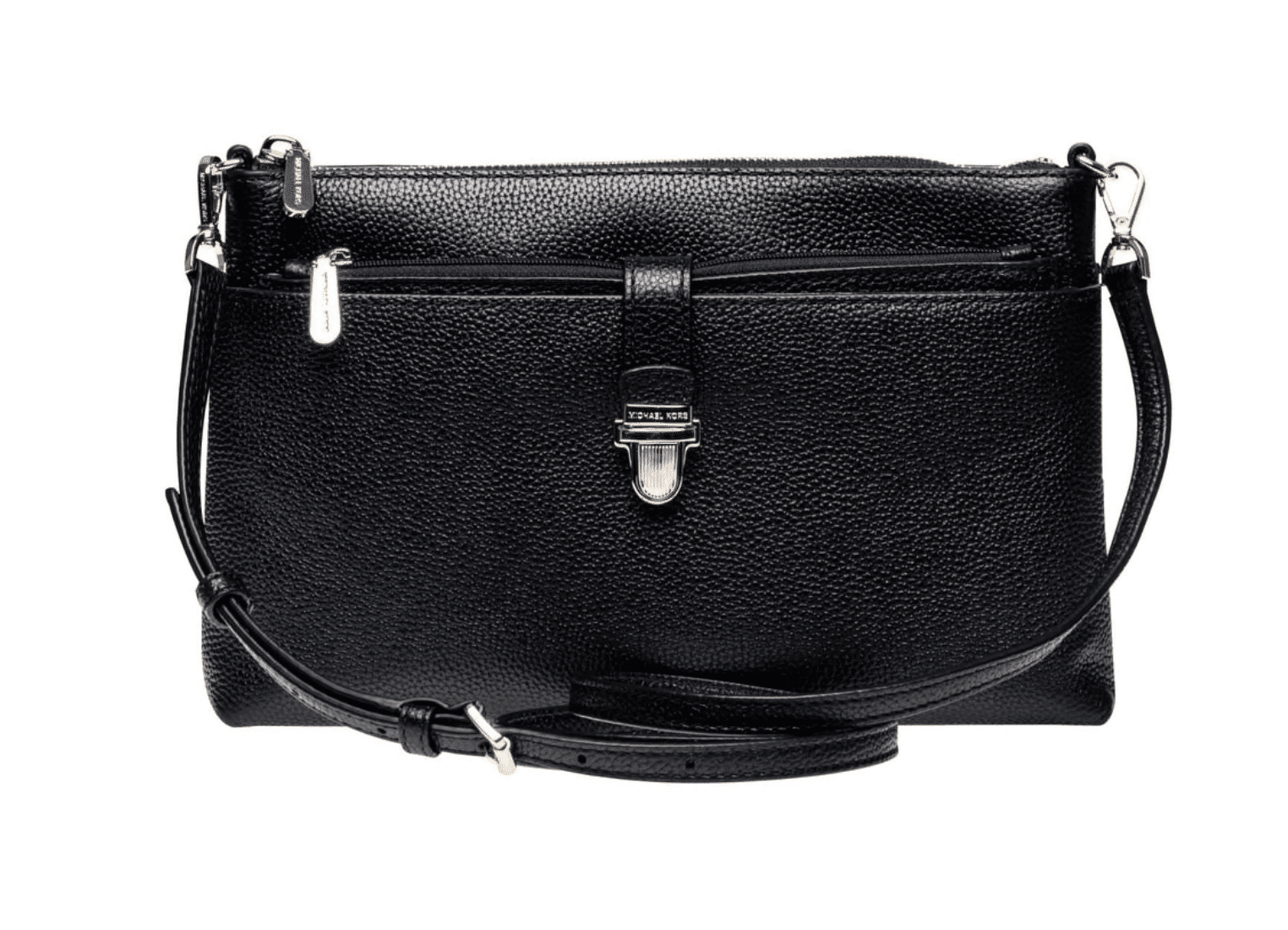 This Michael Kors black crossbody handbag is serious enough for a business trip and fun enough for a night out.
Kate Spade is a classic New York brand that looks good everywhere. I love this purse and it would be great for both travel and home.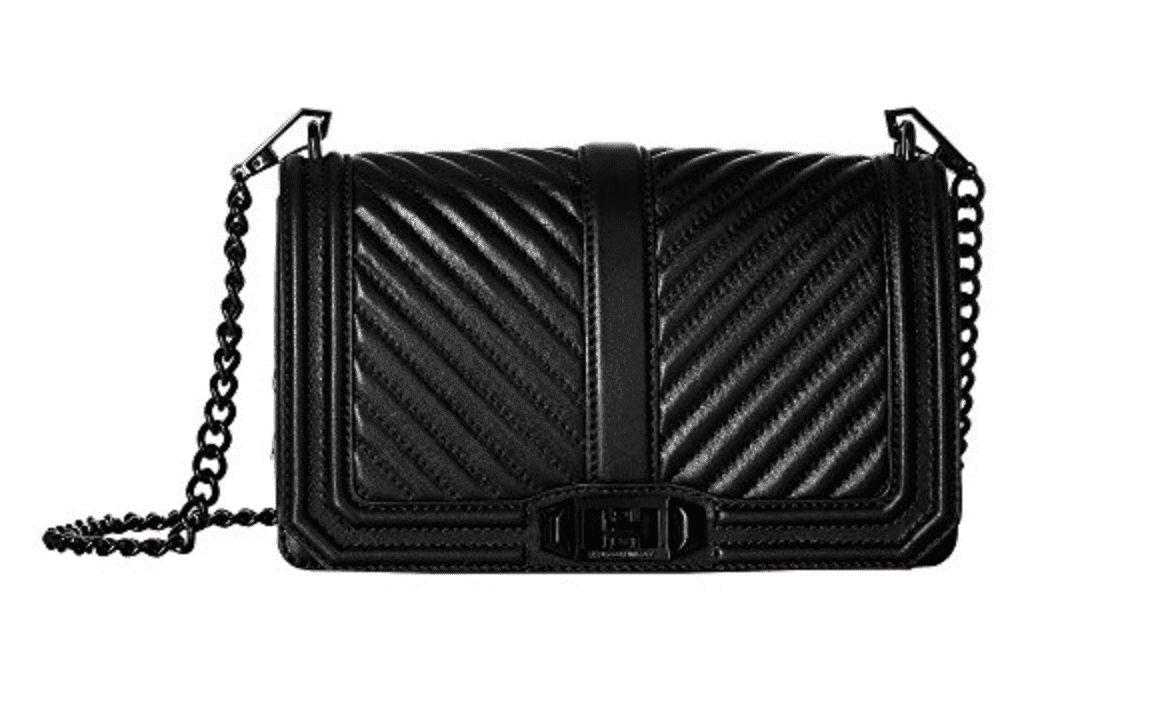 One of my absolute favorite handbag designers is Rebecca Minkoff — I'm in love with this black chevron cross body purse.
And I am crazy about the pattern in this Amsterdam Heritage crossbody bag. I'm not super familiar with the brand, but I love all of their purses I've seen!
Pack a Speakeasy Scarf with a Secret Pocket
I love Speakeasy Travel Supply scarves, and they're ideal for keeping your valuables safe. They each come with a hidden pocket big enough to hold your passport, phone, money, lipstick, even a small guidebook! When I went to Chernobyl for the day, I needed to show my passport at frequent checkpoints, so I kept it hidden in my scarf.
Speakeasy scarves essentially serve the role of a money belt — with the added bonus that no thief is going to go for your scarf. It's virtually unpickpocketable! And they come in a million different designs and fabrics for all seasons.
I also worked with Speakeasy to create the signature Adventurous Kate Melbourne Scarf. It's a super-soft scarf covered in a blend of white, blue, and gray. (The design reminded me of crazy weather so I named it after Melbourne, Australia, where you often get four seasons of weather in a day!)
For this reason, I love having one of these scarves as security. This is a good place to put your most valuable items when you're in transit.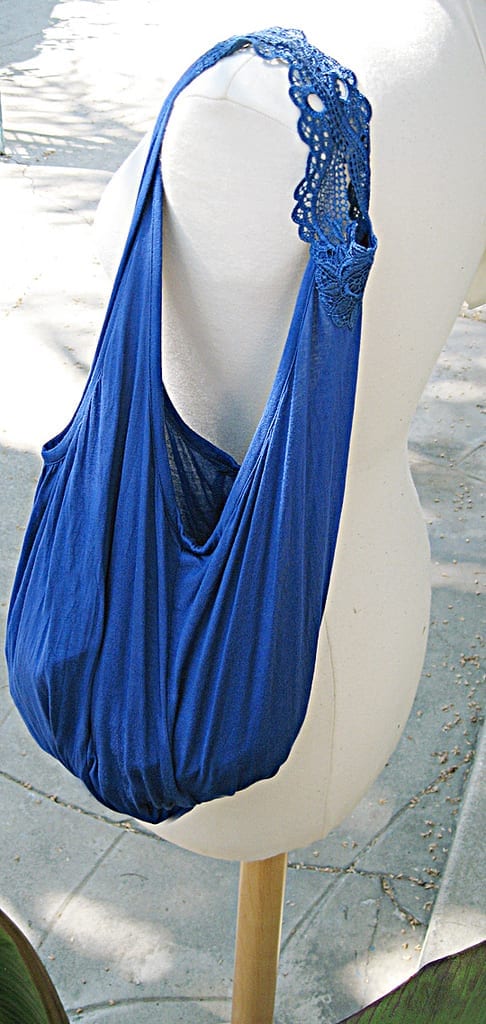 The Worst Purse for Travel
In cities, beach towns, and touristy areas throughout the world, you see a certain kind of bag for sale on every corner: a large bohemian sack made out of thin fabric, like the one pictured above. It's large, it's light, and it's a cute souvenir.
For the love of God, don't use this for a purse. 
A bag like this can easily be pulled off your shoulder, it can be slashed or cut without much effort, and it couldn't be easier for someone to stick his or her hand in it and pull out your wallet.
If you buy one of these bags, don't rely on it to protect your belongings. Instead, use it as a shopping bag or beach bag — put your towels and sunscreen in it and leave the important stuff locked up at home.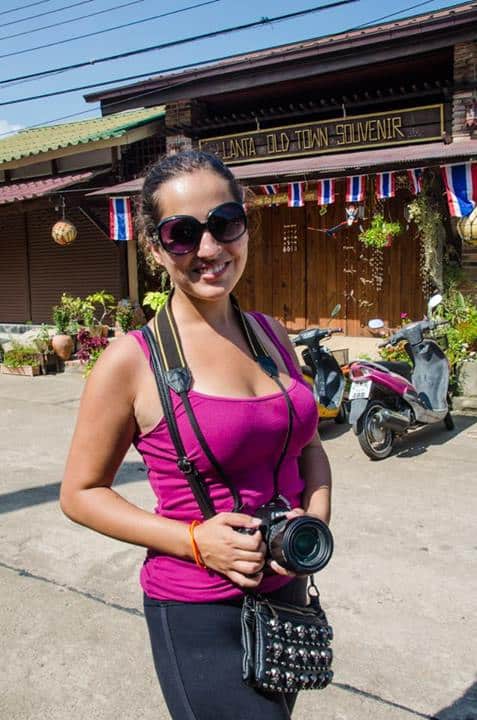 Traveling with a Purse
Protecting my belongings is always at the forefront of my mind — both when I travel and when I'm at home.
My goal is to keep anyone from accessing my bag, so I always keep it hanging diagonally across my body, either on my hip or in front of me, and I have it at a height where I can rest my hand on it at all times. The zippers are always closed.
When I go to restaurants or the movies, it either stays in my lap or between my feet with the strap wrapped around my leg. I never, ever leave it unattended.
If I go through a crowded place, like the subway during rush hour, I am extra vigilant, sometimes holding it close to my chest until the crowds dissipate.
On the rare occasion when I don't take my purse out with me, I keep it locked up in the portable safe back in my room.
And just in case the worst happens, I always travel with travel insurance. In the event that you're robbed, your travel insurance company will compensate you for what you lost. I use and recommend World Nomads for travel insurance.
---
READ NEXT:
---

What kind of purse do you use on your travels?
Get email updates from Kate
Never miss a post. Unsubscribe anytime!