Adventurous Kate contains affiliate links. If you make a purchase through these links, I will earn a commission at no extra cost to you. Thanks!
Wow.  You're still here.  Thanks for sticking around.
After arriving in Reykjavik, I had a few hours to kill before I could check into my room.  And while I had a Reykjavik city pass and access to the city's most famous landmarks, there was one museum that I wanted to hit up right away:
The Iceland Phallological Museum.
Or as I called it, the Peen Museum.
Having heard about the museum a few years ago on a Most Unusual Museums in the World list, I knew I had to drop in and see  just how weird this place was.
It turned out the museum was just around the corner from my hostel.  I quickly found it, paid my 1,000 ISK ($8) entry fee, and strolled into the first room…finding myself surrounded by penises of all shapes and sizes.
There were shelves upon shelves of penis accessories as well.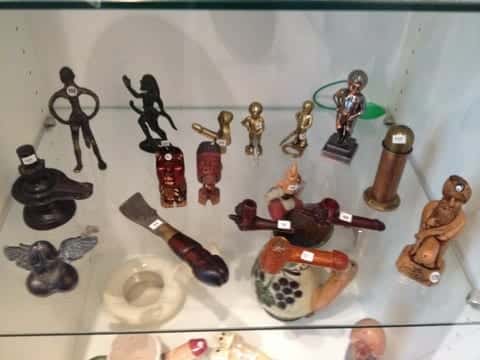 Not enough for you?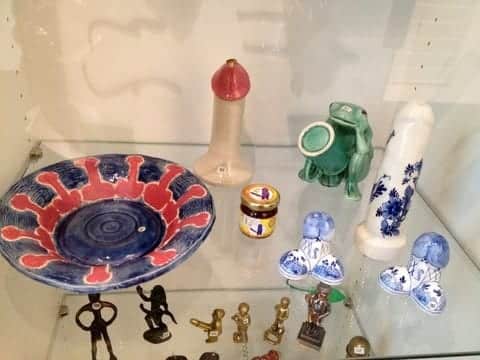 So, how does a place like this come into being?  I got to speak with Hjörtur Gísli Sigurðsson, the son of the founder and the current curator.
In 1974, his father, Sigurdur Hjartarson, was given a bull's penis, also known as a pizzle.  (Note: in Iceland, bull more or less always refers to a male whale, not a cow.)  He was working as a headmaster at the time, and as a joke, his teachers began bringing him more mammal penises.  (Okay — as an American in the year 2012, I couldn't even imagine that happening today!)
By 1980, Hjartarson had 13 specimens in his collection.  By 1990, he had 34.  And in 1997, he had 62: enough to open his museum.
Today, the Phallological Museum is far more popular with foreigners than with Icelanders.  It's frequently mentioned in pieces about unusual museums and attractions in Europe.  While the museum moved north for a few years, it didn't receive the same stream of visitors that it did in Reykjavik, and so they moved it back to the city.
After all, furry penises and bony penises need to be shared with the world!
The museum is tiny, and if you're an average viewer, you could spend less than half an hour looking at the specimens.  If this sort of collection is your bag, baby, I'm sure you could find a way to stay much longer.
Particularly if you want to take a picture of yourself with the biggest penis in the room: the sperm whale penis.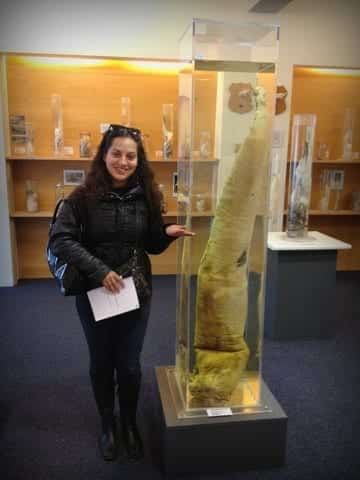 I rarely buy myself souvenirs, opting for pictures of myself in memorable places instead.  This picture is the one souvenir I would ever want from Iceland!  Many thanks to Hjörtur for snapping the pic for me.
And so, having received everything I had hoped for, I left the Phallological Museum happy and satisfied.  But not before checking out the gift shop first.
More on Iceland:
My Favorite Places in Iceland:
---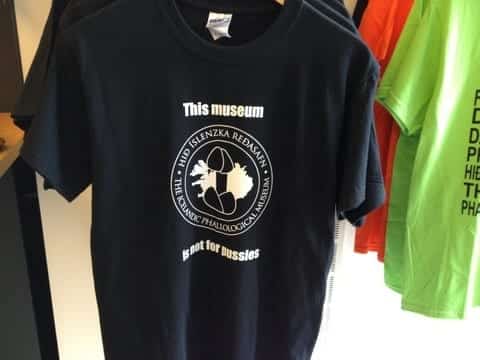 I still can't believe this place exists.
Get email updates from Kate
Never miss a post. Unsubscribe anytime!