Adventurous Kate contains affiliate links. If you make a purchase through these links, I will earn a commission at no extra cost to you. Thanks!
Despite how long I've been traveling, I've never actually been to the Caribbean before!
I knew that would change when I planned a trip to Central America — because I knew the Corn Islands would be on my itinerary.
The Corn Islands lie about 43 miles off Nicaragua's Caribbean coast. From what I had read, they were blissfully underdeveloped, well-priced, and on the verge of becoming the Next Big Thing. I knew I had to get there before their popularity and prices exploded.
Well, I got there. And this is what you get in Little Corn: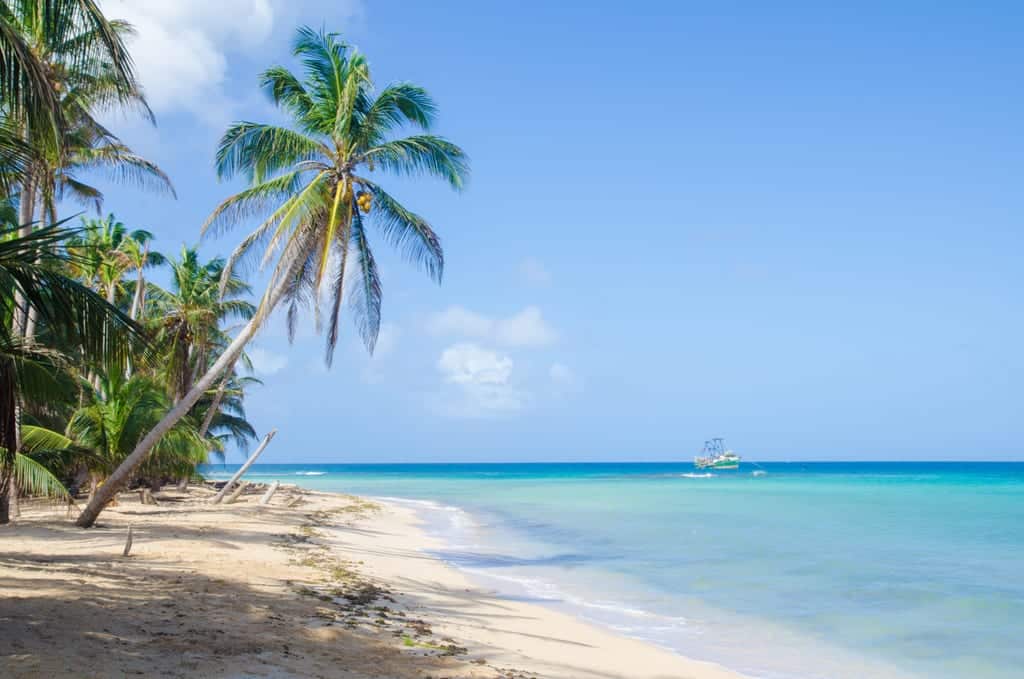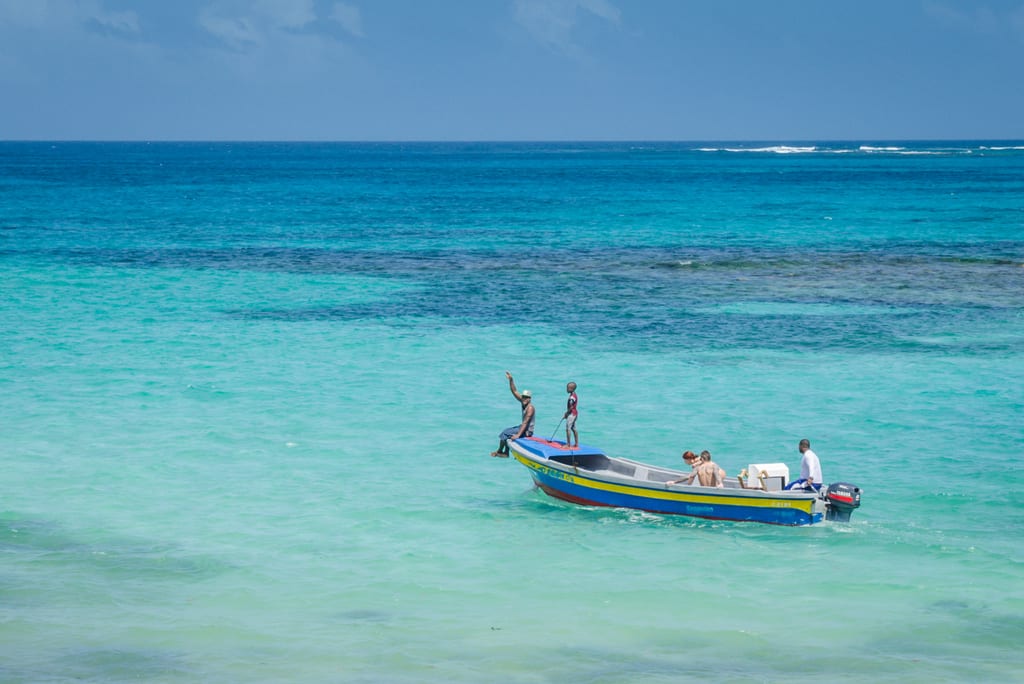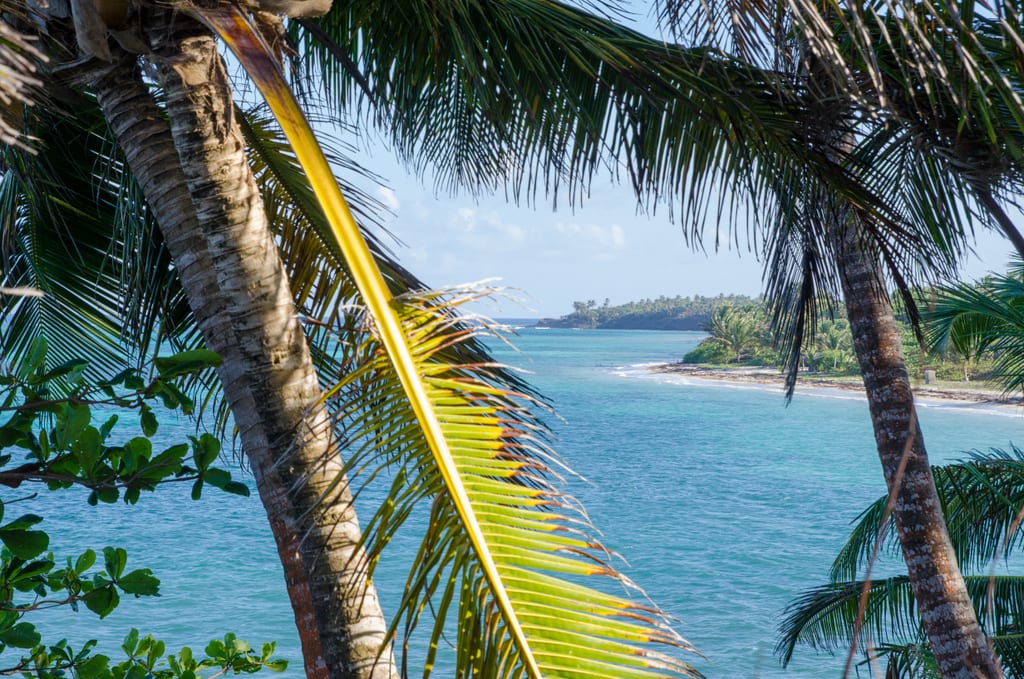 Salivating yet?
I came here because I wanted to see a side of the Caribbean that was still a bit undeveloped, away from being a collection of resorts and vacation rentals. Little Corn certainly fits that bill, from its isolation to its rugged interior to its sheer beauty.
I also wanted to visit my friend Rob of Stop Having a Boring Life, who discovered Little Corn a few years ago and has since made it his winter home.
(Rob is also responsible for four of the stranger nights out I've had — in Chiang Mai, Bangkok, Zagreb, and Dubrovnik, respectively. We may have added Little Corn to the list.)
"How many other bloggers have visited you since you've been here?" I asked Rob.
"Just one guy a few days ago and you," he replied.
"SERIOUSLY?" And then I realized — the tourism industry isn't very developed in Central America, and that's something that keeps many travel bloggers away.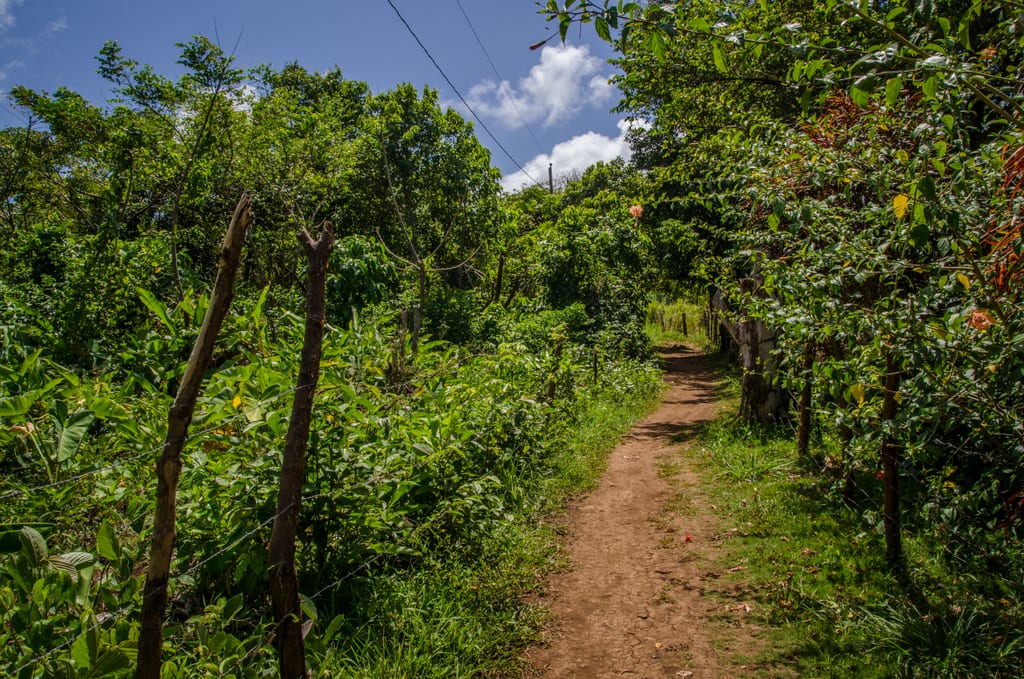 Taking the path from Yemaya Resort (more on Yemaya below) to the center of the island was a twenty-minute walk down dirt paths. It shows you how rugged the island is.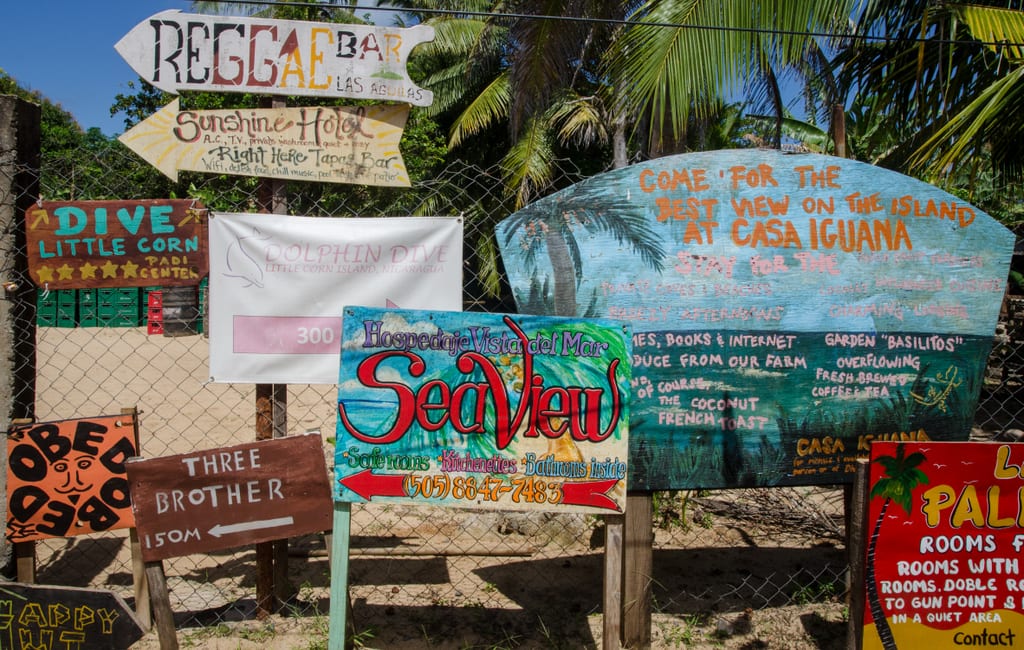 I loved all the Caribbean color!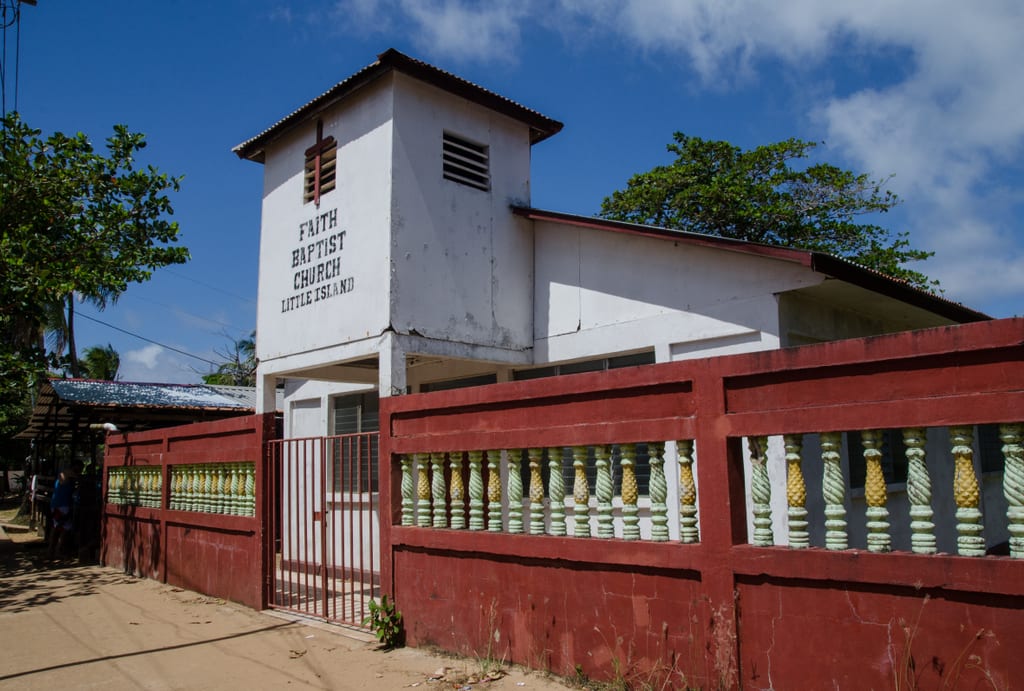 Despite having a population of around 1,200, Little Corn is home to several churches.
The Corn Islands have a very different ambiance from the rest of Nicaragua that I saw. The people here speak a combination of English, Miskito, and Spanish, and while the islanders were once largely descended from freed slaves and British, the mestizo (mixed race Spanish and indigenous) population from the coast has a greater presence there these days.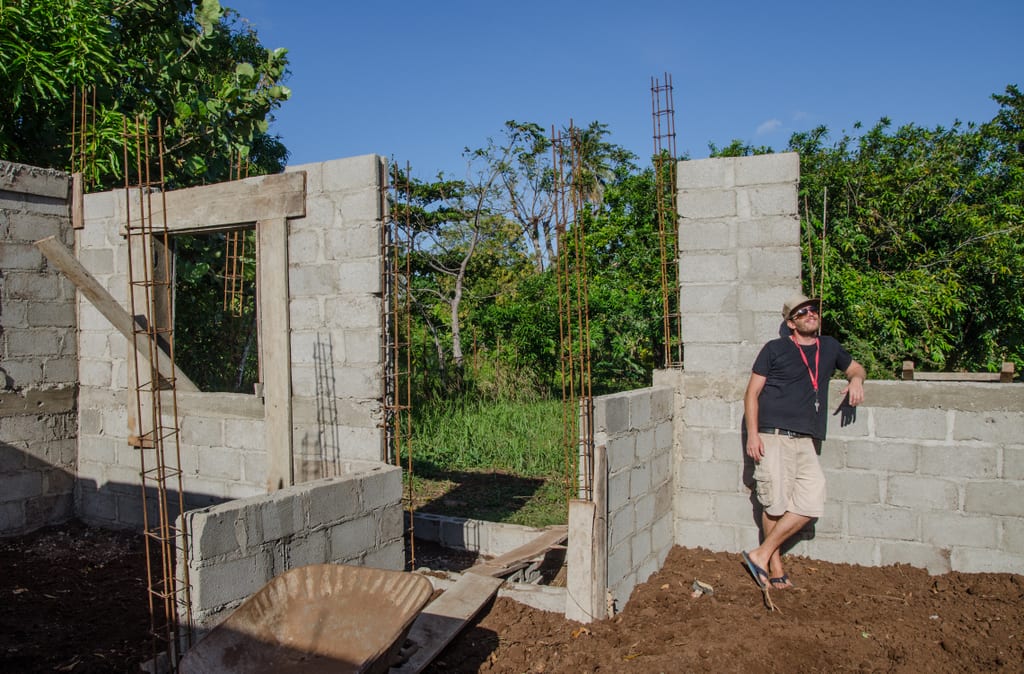 Rob has bought two plots of land on Little Corn and he's building a house on one of them. Every item is brought to Little Corn by boat and carried up the path via wheelbarrow.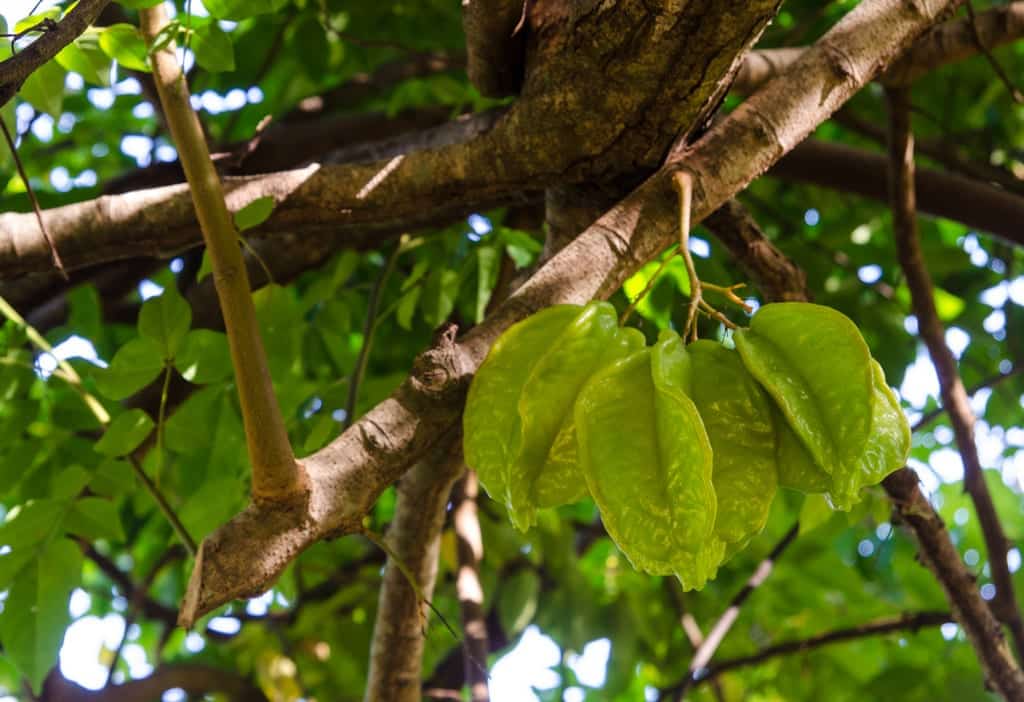 I actually spent an afternoon chilling out beneath a starfruit tree in Rob's neighbor's yard. Never thought I'd do that in my life.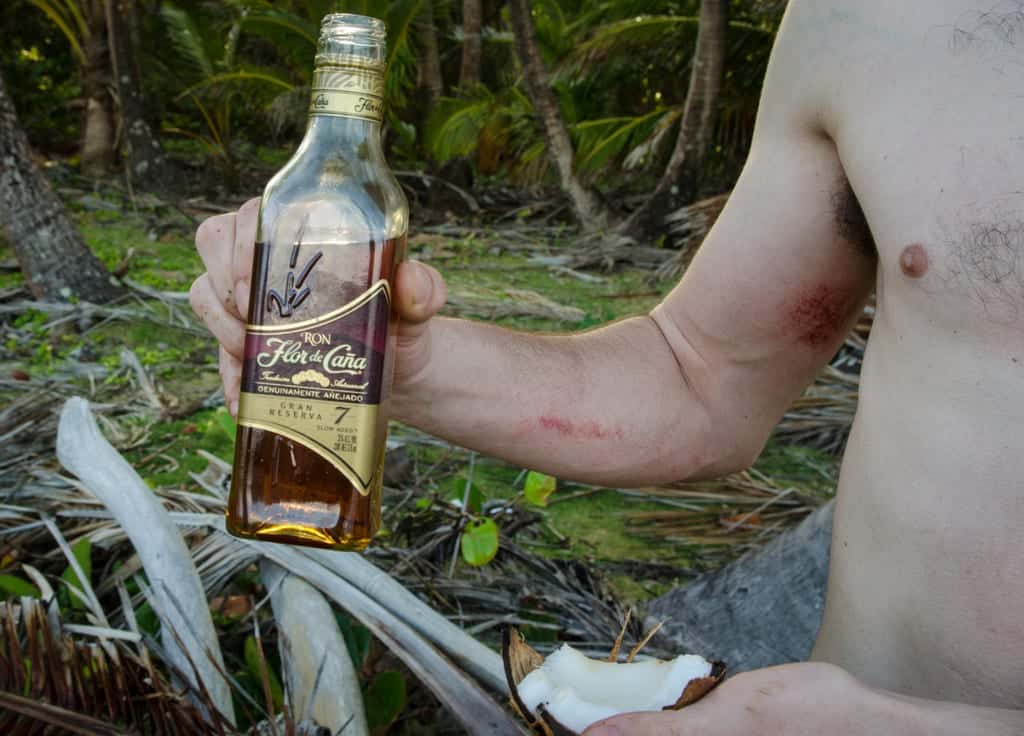 No matter which island I'm visiting, I love island people — both island natives and the people who choose to move there. The former are beautifully languid, friendly, and relaxed; the latter the kind of people who could offer you shots of Flor de Caña served out of a coconut shell.
We walked to a remote stretch of beaches and found an abandoned boat being reclaimed by the woods.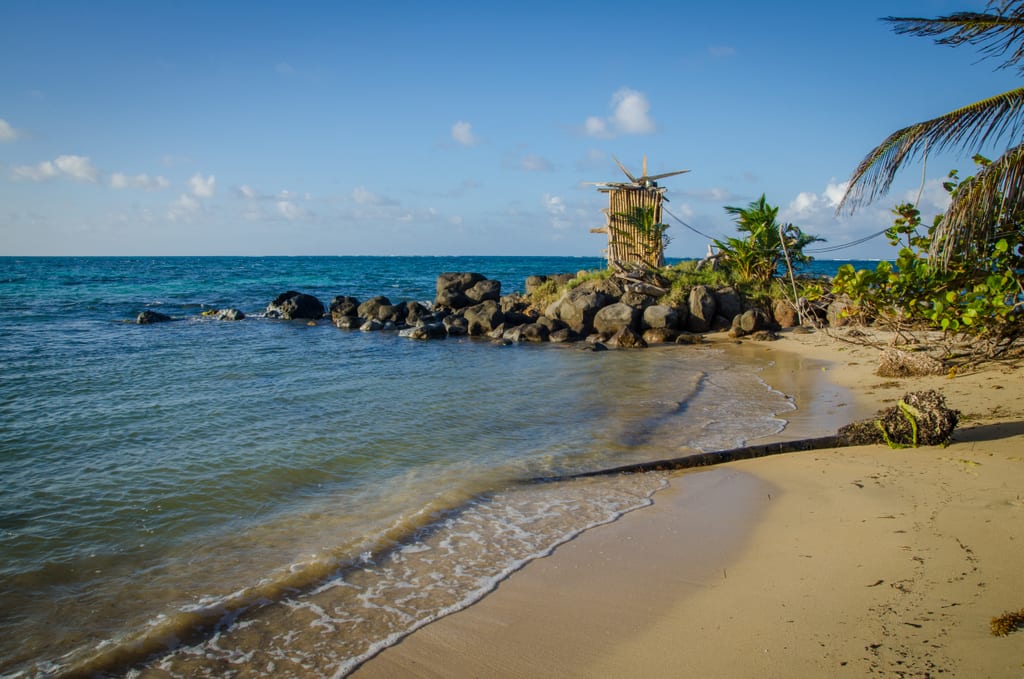 I'm fairly sure that was an outhouse.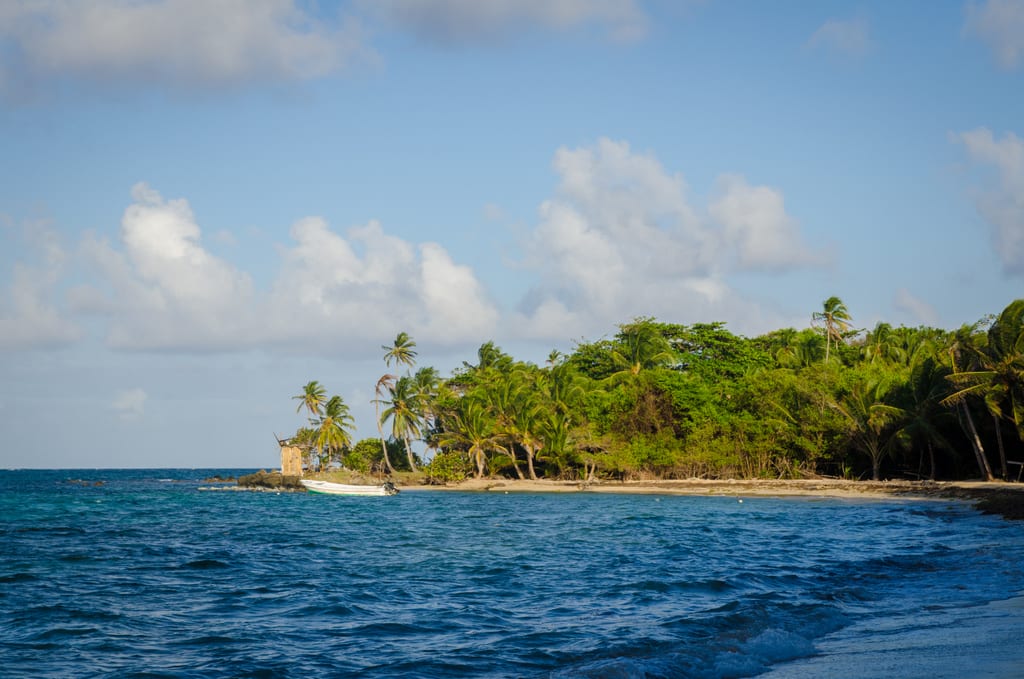 The outhouse from a much-further-back angle. The views from the water are excellent!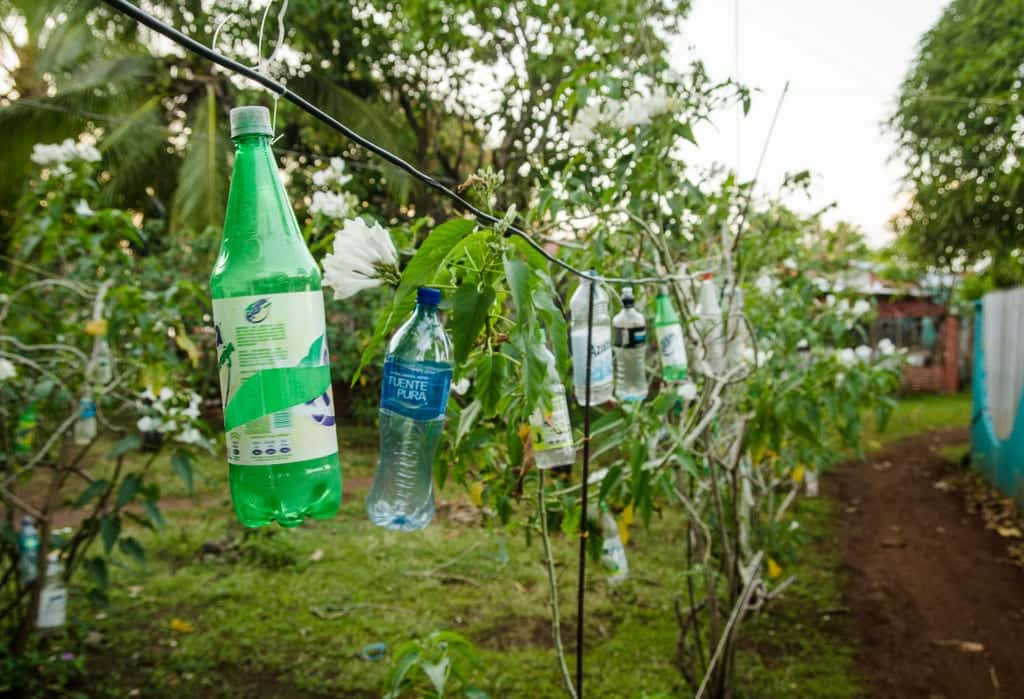 These bottles decorated farms and gardens on the island's south end, much more developed than the north.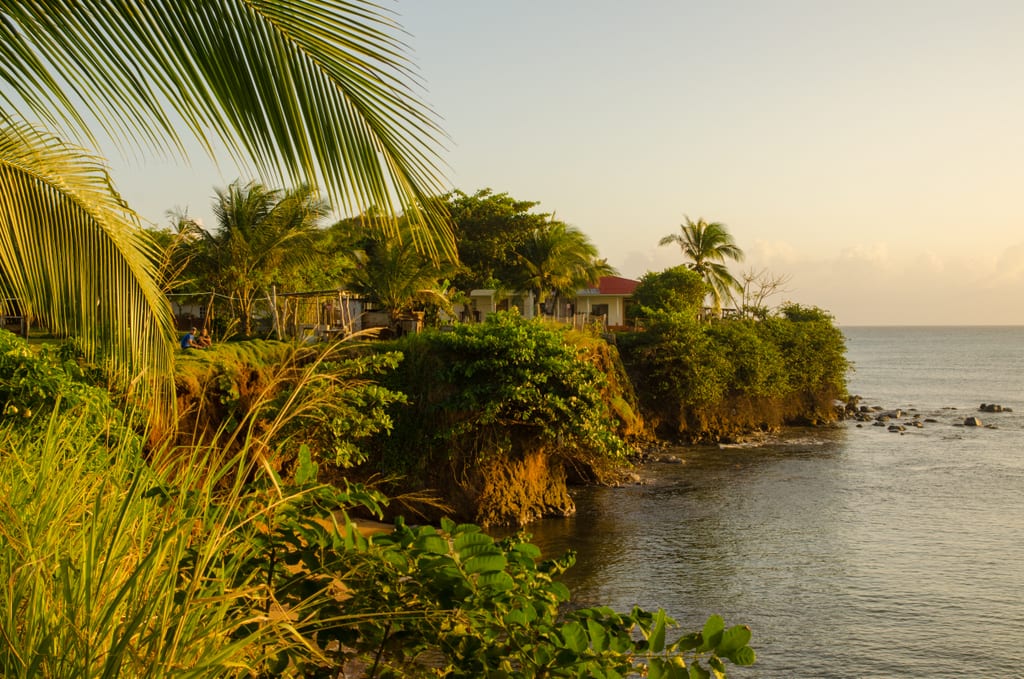 This was perhaps my favorite viewpoint on the island — looking over the cliffs on the south end at sunset.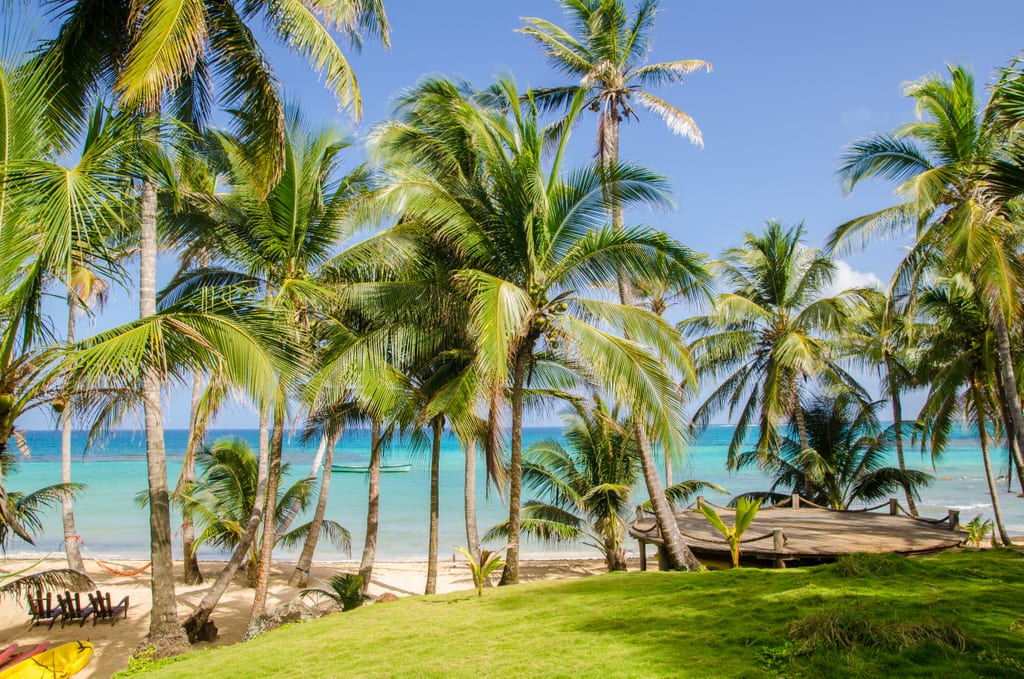 Where I Stayed: Yemaya Island Hideaway
Months ago, I worked on a campaign for Yemaya Island Hideaway on Little Corn Island. We got to know each other online and when I mentioned I was coming to Central America, they offered to host me for a few days. Since I was coming to Little Corn Island no matter what, I happily accepted. I made the decision to accept very few comps from now on, and this would be my only comp for my time in Central America.
Little Corn is tiny and Yemaya is the sole luxury property on the island. It's located on the northern end of the island, a good twenty-minute walk from the center of the island. It's a bit isolated, but the locals I met universally told me that Yemaya has the best beaches on the island.
---
---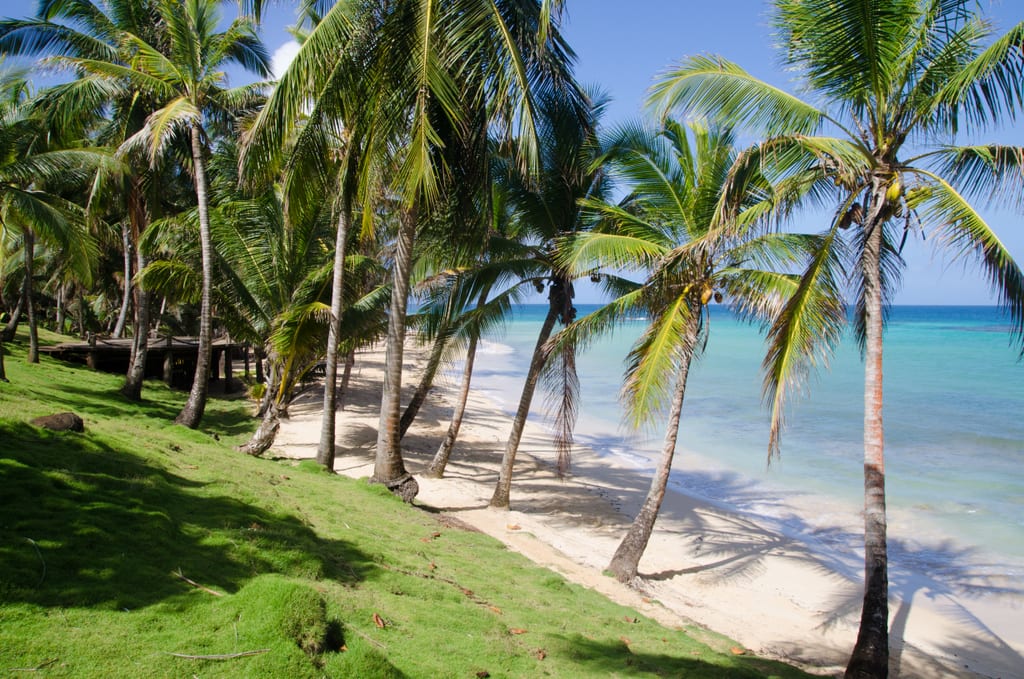 I don't disagree. They really were the best!
Being on the north end sets you up for some nice beach sunsets, too: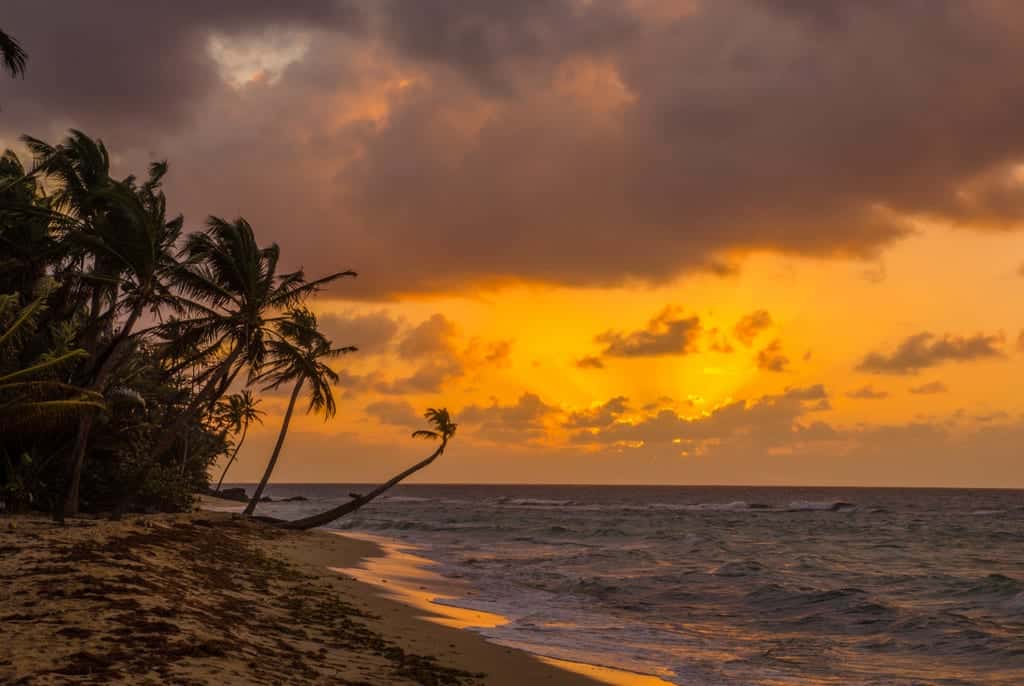 First of all, the grounds:
Yemaya consists of several eco-friendly cabanas and buildings built into the natural landscape. It all blends beautifully, and naturally.
One of my favorite things was walking on the grass — the grass on Little Corn is bouncy and spongy!
The accommodation:
All the guests at Yemaya have their own cabanas.
The rooms had incredibly comfortable beds (mine had both a queen and a single), huge fluffy pillows, and HOT SHOWERS! This is one of few places in Central America where I had a hot shower!
The food: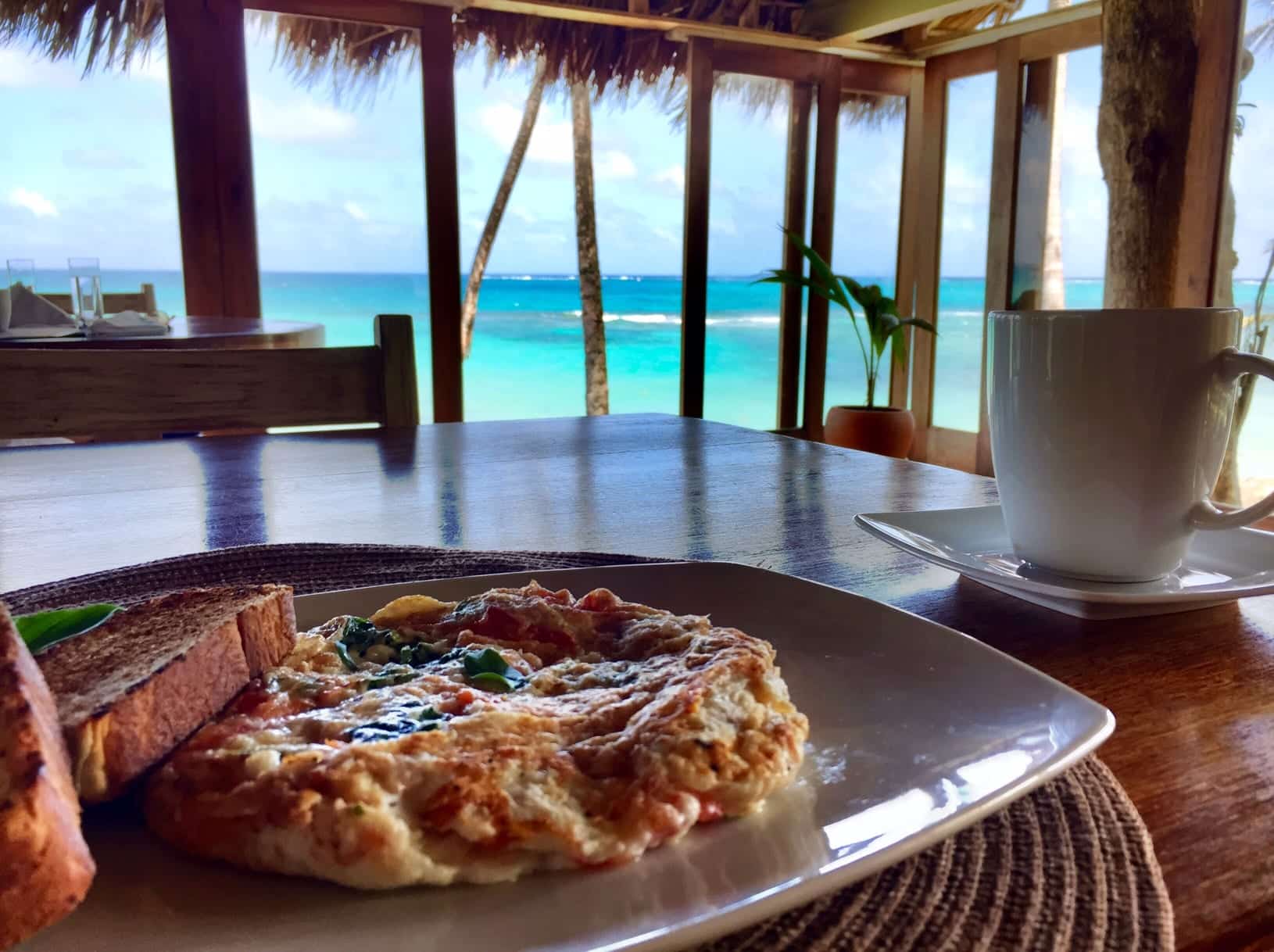 Every meal was fantastic, from the first breakfast with coffee and a view.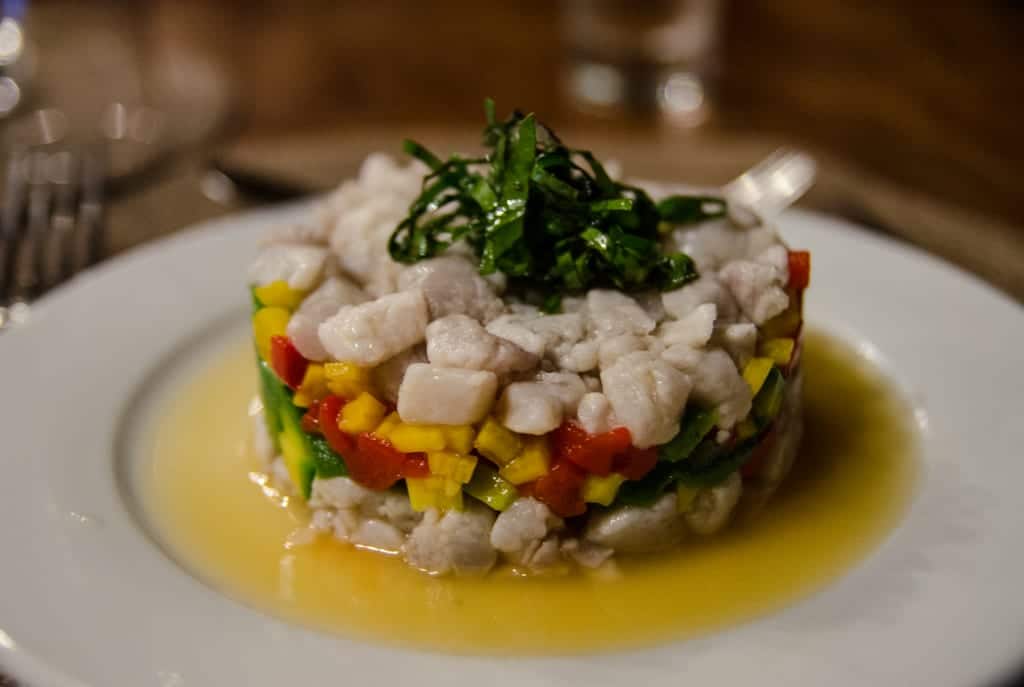 Ceviche. My favorite Central American staple and something I try to eat as much as possible. That's a huge serving, by the way.
From reading Rob's blog, I knew that Little Corn was drenched with lobster. One of my favorite dishes was a lobster and hearts of palm green curry.
They also made a lobster dip that rocked my world…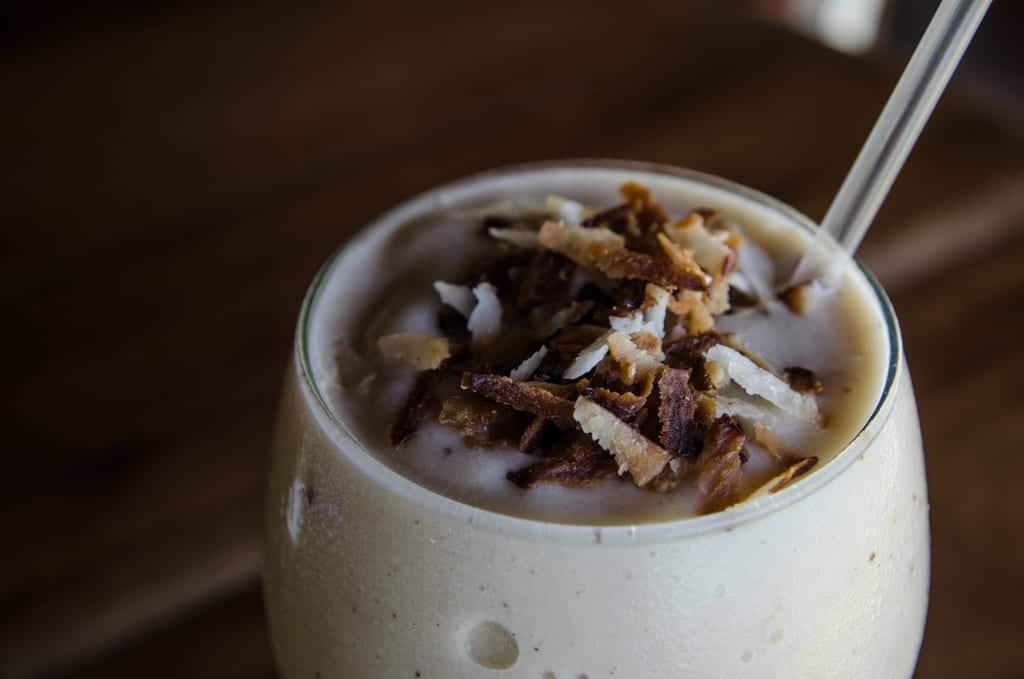 But the best part? THE SMOOTHIES. Oh my GOD, the smoothies. Yemaya had some of the best smoothies and juices I've ever had in my life.
The best smoothie? The Energizer, with pineapple, banana, pistachios, coconut, mint, and basil. Dangerously delicious.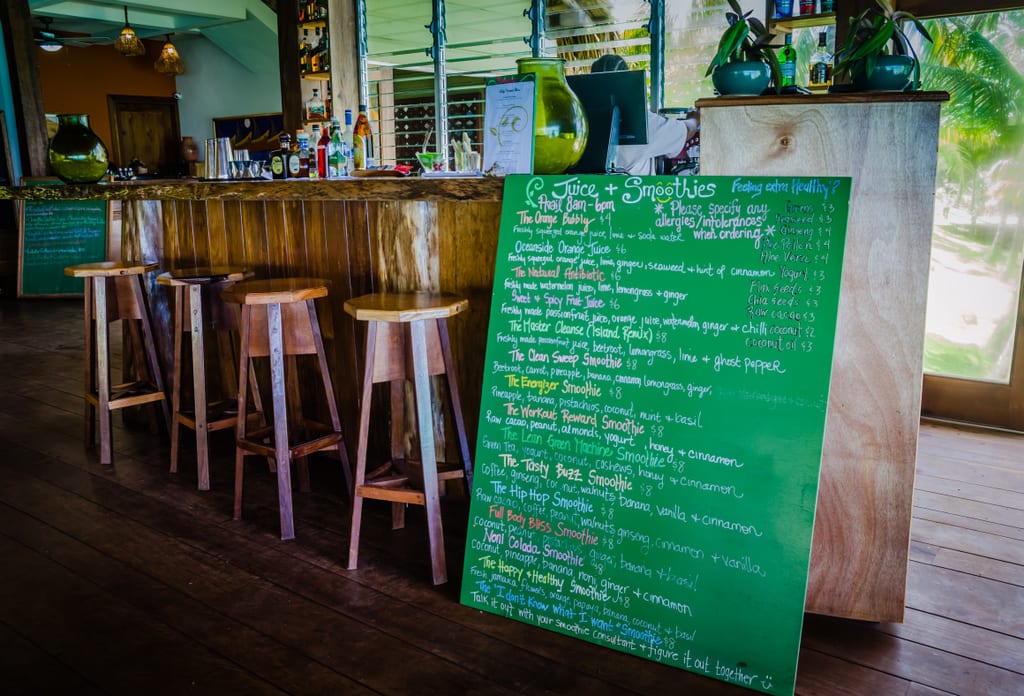 Yemaya's wifi, only in the dining/common area, is intermittent and you should plan on having zero access. I found it tended to work when nobody else was using it and the weather was clear. Most of the time it didn't work.
The activities: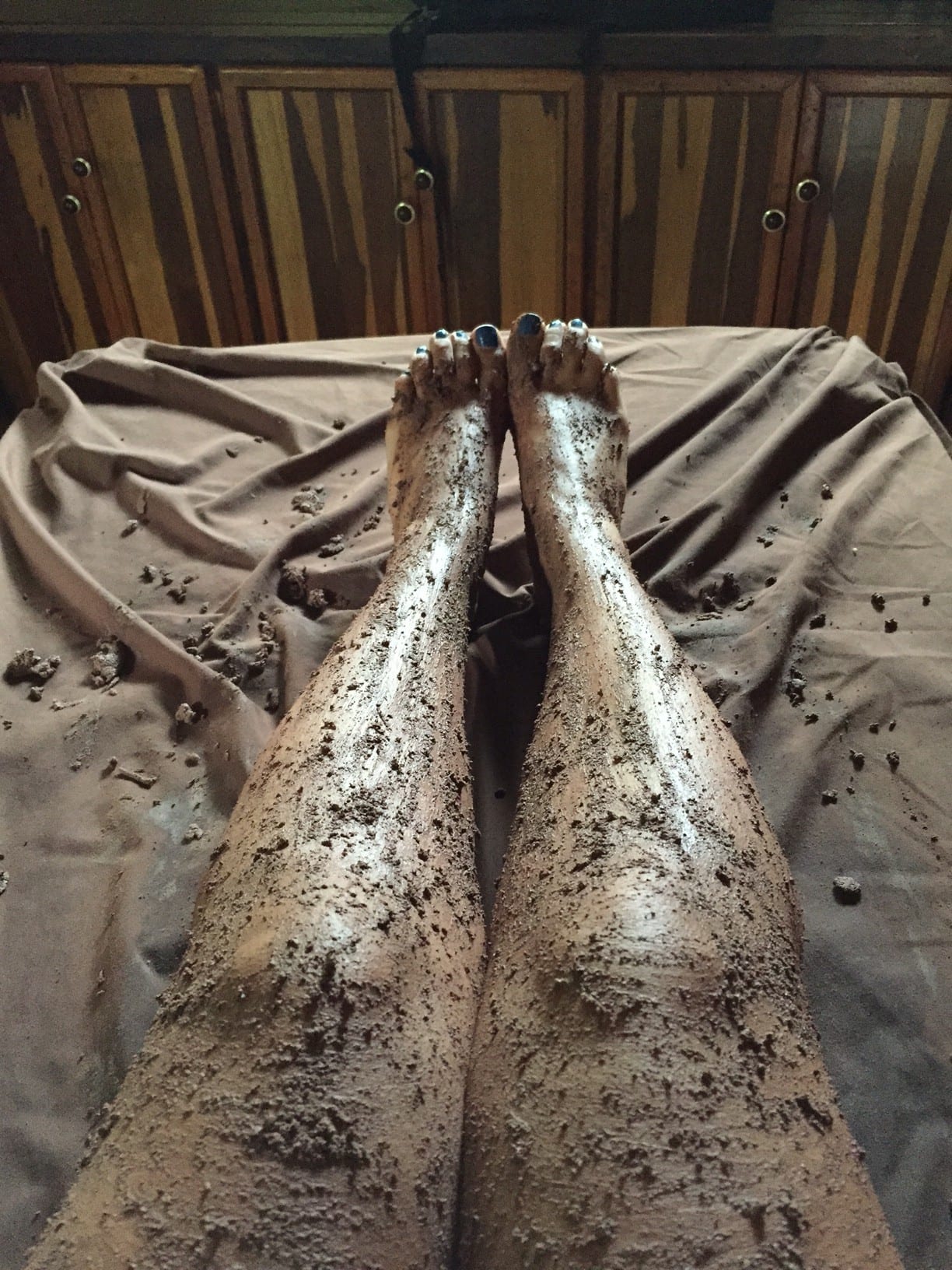 Yemaya is famous for its wellness programs — yoga and spa. There are daily free yoga classes that anyone can join (including a gentle class appropriate for all levels) and private yoga instruction is available.
As for me, I went for the most unusual spa treatment I could find — a chocolate scrub. It was awesome. I smelled like a Lindt factory for the next three days.
It's also worth mentioning that the staff here is fantastic — everyone is incredibly friendly and helpful and the dining room staff address you by name for your whole stay. I loved that!
Yemaya also offers escorts that will walk you back to the resort from town at night. While I felt very safe on Little Corn, I wouldn't walk back to Yemaya alone at night — the path is long and rough and dark and I wouldn't want to walk it alone at night anywhere in the world.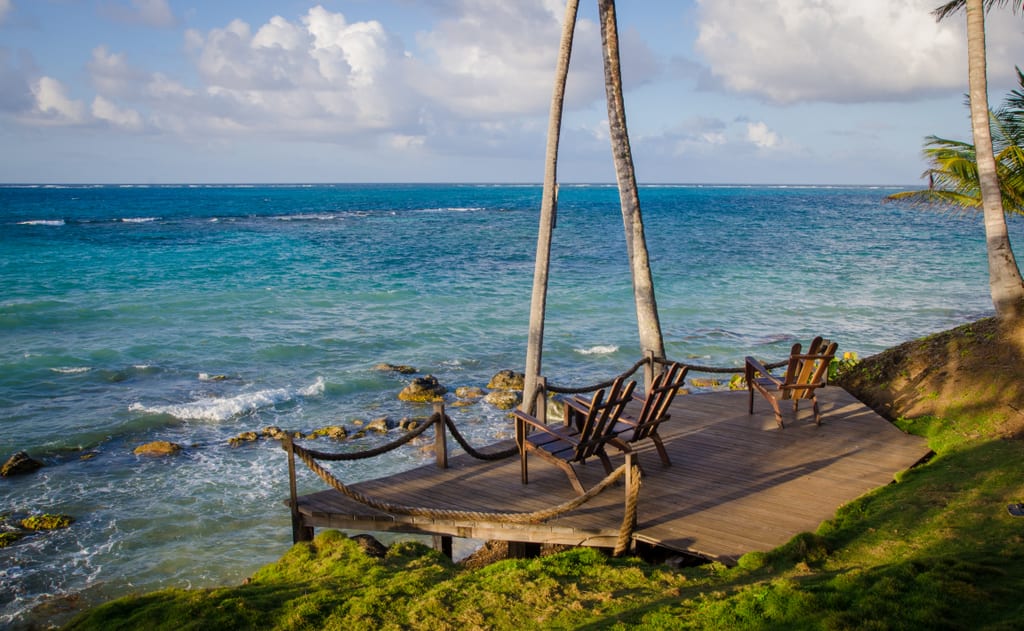 So is Yemaya for you?
It might be, but it's not for everyone.
If you're coming to Little Corn Island to recharge, disconnect, do yoga, get some spa treatments, enjoy luxury amenities (including hot showers), and spend your days either relaxing on the beach or being active on the water, and maybe spend one night in town, Yemaya is the perfect choice for you.
If you're coming to Little Corn Island to socialize, bar-hop (well, there are about three bars on the island), be in the middle of the action, have decent internet or 3G, and if you're on a budget in the least, Yemaya isn't the best choice for you.
As for me, I really loved my stay and I'd love to stay there again, especially if I had someone to share it with. I loved waking up in the morning, going for a swim in the Caribbean Sea, having a tomato basil omelet and smoothie, then relaxing and reading on the beach.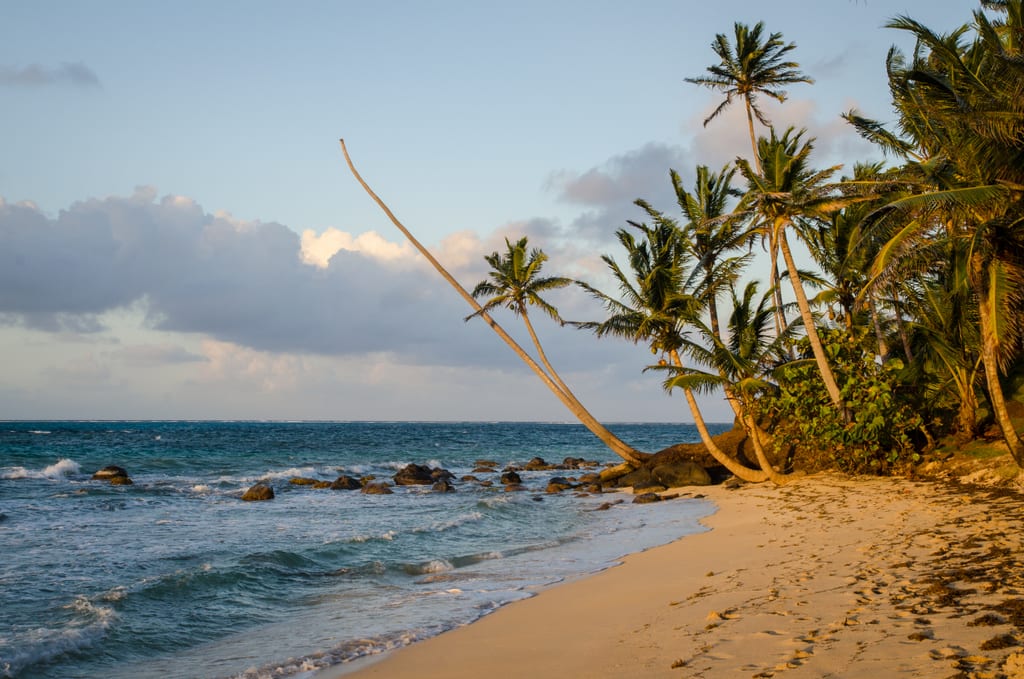 Should You Go to Little Corn Island?
I am definitely placing Little Corn on my "go now" list — it is changing so quickly and it's not going to be this low-key for long. It's such a small place that I predict prices will balloon any day now, and I worry to think that it won't be as special the next time I come.
My island friends have been telling me that more and more pangas (small boats) have been arriving from Big Corn each day. That's pretty much saying where things are going. The word is out. Come here and come here soon.
Still, know that Little Corn is a very remote place. It's a challenge to get to, the wifi is extremely limited, and I don't want to think about what would happen if you got seriously injured here. That is enough to keep people away, but I promise you that if you decide to come here, you'll be very glad you did.
I loved it here. It has been one of the biggest highlights of Central America so far and I know I'll be back!
Essential Info: To get to the Corn Islands, take a flight from Managua to Big Corn Island on La Costeña Airlines. Round-trip flights cost $182 USD including taxes. From Big Corn, take a panga (small boat) to Little Corn for 130 cordobas ($5 USD). Pangas run twice per day. Wrap up your electronics in a dry bag; it gets wet!

Yemaya offers private panga transfers that take you directly to the property; you should use this option if you have bulky luggage as it's a long walk down rough paths otherwise.

Yemaya's rates start at $350 per night in low season (May 2-Dec 15), $400 per night in high season (Jan 11-May 1), and $450 in peak season (Dec 16-Jan 10). Guests must be age 12 and older.

The main bar in Little Corn is Tranquilo Cafe. You'll find a host of characters there, as well as decent wifi and great ribs. It's a chill hangout by day but really gets going at night.

I later spent time on Big Corn Island and did not like it at all. It felt empty, I got street harassed constantly, and I found very little to do. The one good beach I found was full of sandflies. Next time, I'm going to time my flights so I can go direct from Little Corn to the airport and avoid spending time on Big Corn.

Even though Little Corn is a safe destination, I recommend getting travel insurance before your trip. It will cover you financially if something goes wrong. I never travel without it and always use World Nomads.
Many thanks to Yemaya Island Hideaway for hosting me at their resort, which included four nights' accommodation, food and beverages, a spa treatment, and round-trip panga transfers from Big Corn. Everything else, including airfare, I paid for out of pocket. All opinions, as always, are my own.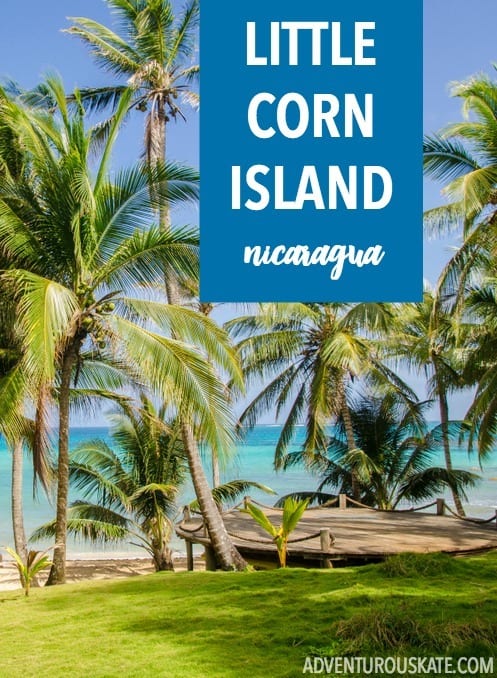 Get email updates from Kate
Never miss a post. Unsubscribe anytime!