Adventurous Kate contains affiliate links. If you make a purchase through these links, I will earn a commission at no extra cost to you. Thanks!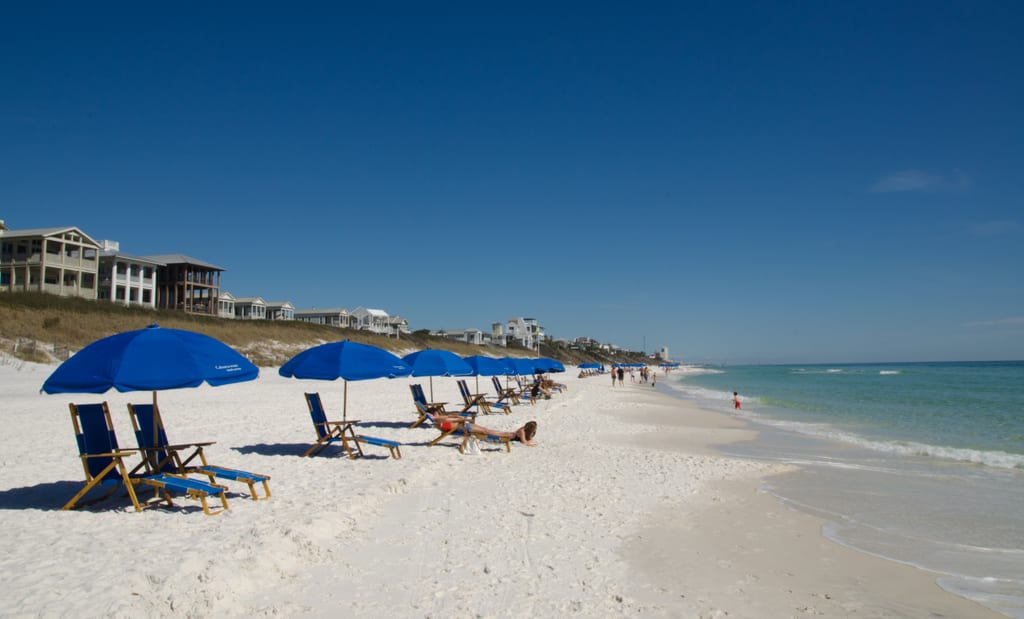 No destination I've visited in the past year has surprised me as much as the little town of Seaside, Florida.
Seaside is a tiny town on the Florida panhandle. I had no idea it even existed until meeting a lady in Mississippi who recommended it, telling us it was wonderful, and sighing so deeply and emphatically that I knew I had to check the place out for itself.
This was my big driving day across Florida from Pensacola to Jacksonville via Apalachicola, and with an estimated eight hours on the road, I'd need to make three or so stops along the way. Seaside was two hours from Pensacola – the perfect first stop.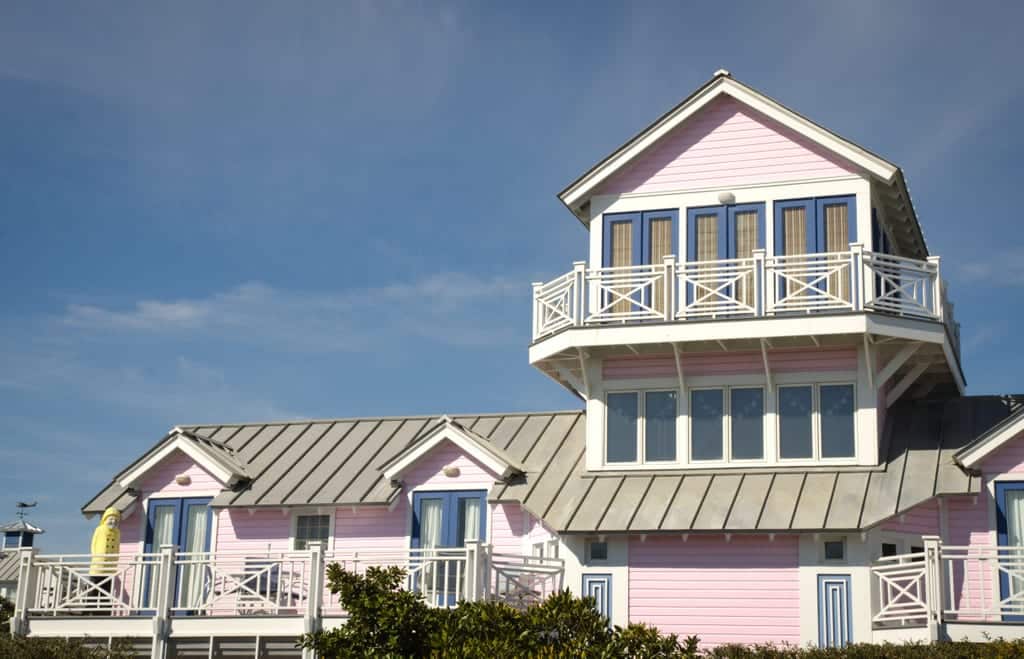 An Architectural Marvel
Seaside, an unincorporated community in Walton Country on the Florida panhandle, was originally a plot of private land bought by J.S. Smolian in 1946 as a private retreat for his family.
The beaches were brilliant, as soft as sugar edging against bright turquoise water; the location was isolated, protected on all sides by rough forest. If you drove through, you'd have no idea that such an idyllic environment lay beyond the trees.
In 1976, Smolian deeded the land to his grandson Robert Davis, who decided to open Seaside to the world. In 1981, Davis, his wife, and a team of architects began the process of creating a master-planned community centered around its architecture.
Today the homes of Seaside are a mishmash of Modern, Victorian, Neoclassical and Deconstructive architecture blending together beautifully – and there are strict ordinances permitting which styles of houses can be built.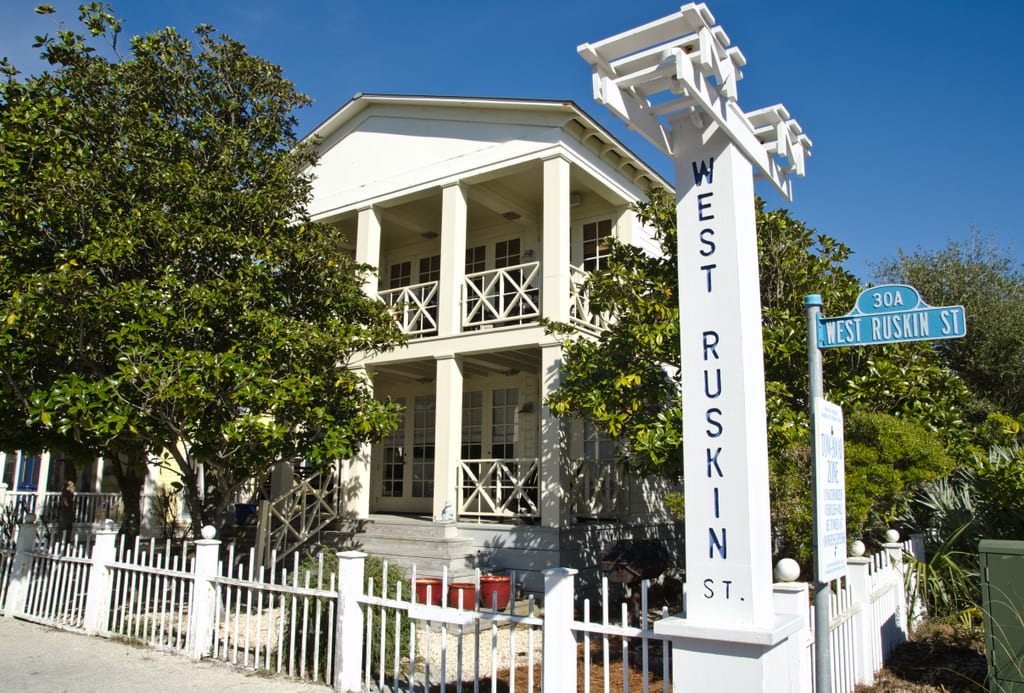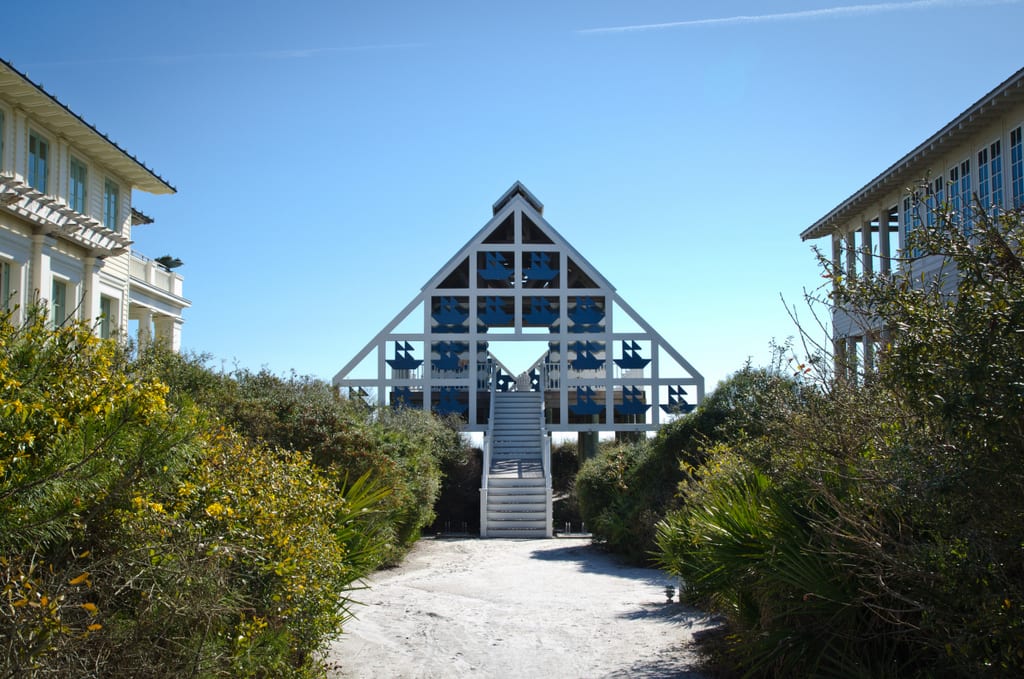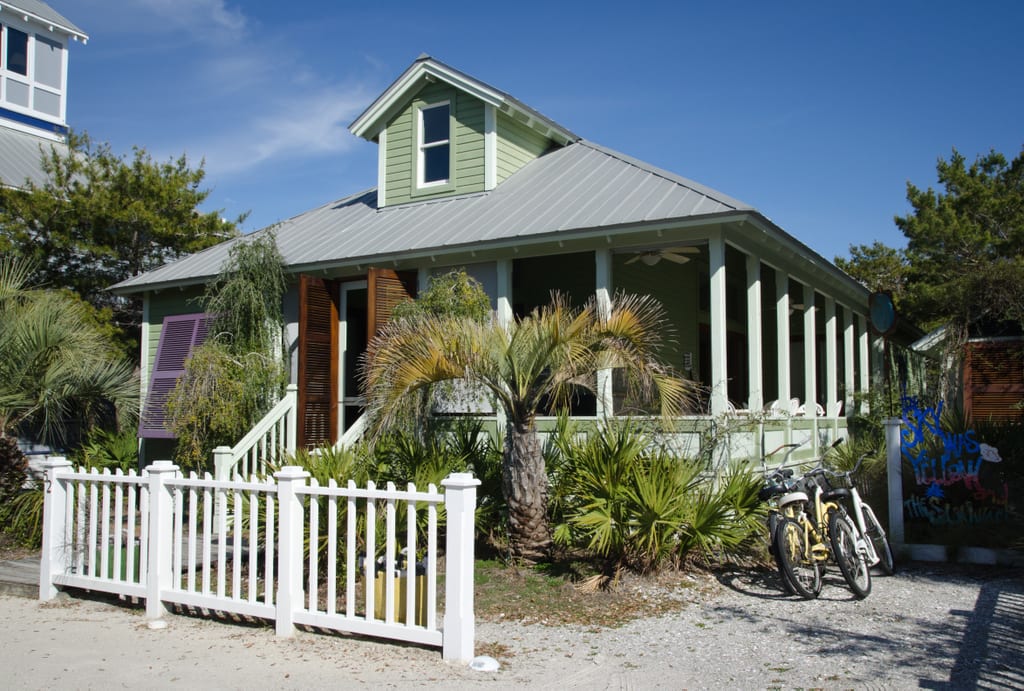 After leaving Route 98, we drove through several miles of dense forest before emerging into a street straight out of a sitcom from the 1950s. Large houses held court on each side of the street, hues of pink or blue or yellow with white trim and geometric designs, each hemmed in by picket fences.
"This is nice," I commented.
Bike paths emerged along the beach. Groups of teenagers, older couples, and young families whizzed by on retro bicycles. At this point, restaurants began to pop up now and again, along with Airstream trailer food trucks. The houses were now smaller, brighter, compact little marvels of design. Wispy clouds streaked the periwinkle sky.
"This is…really nice," I said, dumbfounded.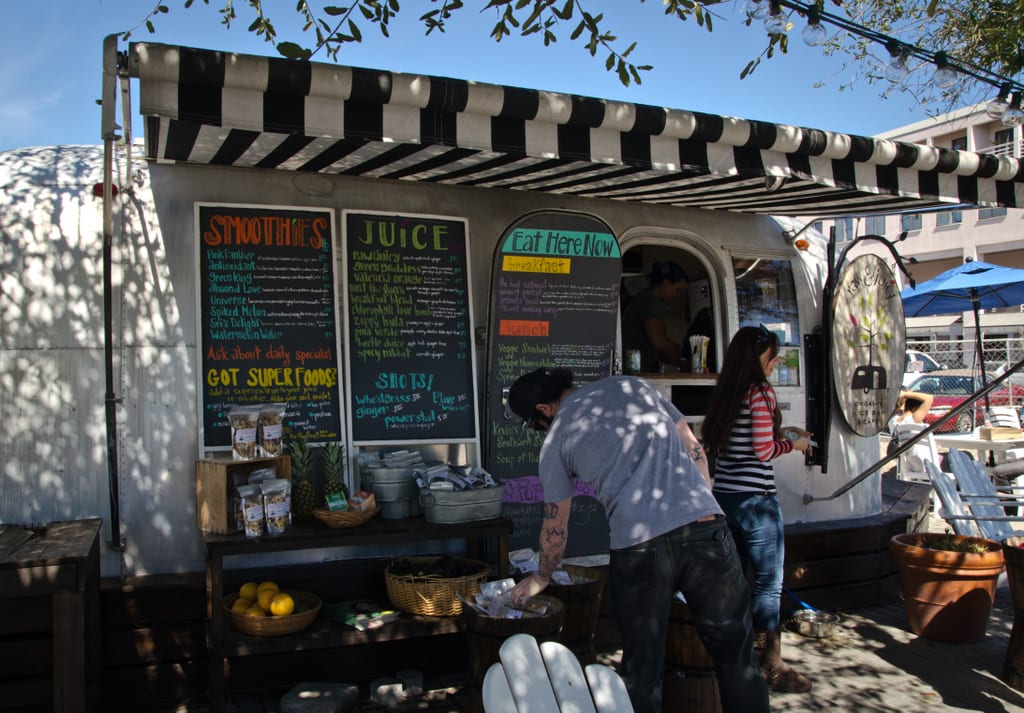 I found a parking spot and began to explore the center of town: boutiques selling clothing far out of our price range. An enormous amphitheater being renovated. Tapas restaurants with perfectly lettered signs straight out of a top design firm.
And in the very center of town, believe it or not, were the nicest porta-potties that I've ever seen. Huge porta-potties with multiple stalls inside and running water — the kind of porta-potties you could theoretically provide at a wedding.
Bicycles dominated the green in the center of town. While most appeared to be rentals, these weren't rundown rental bicycles, nor were they hardcore mountain bikes. Instead, the bikes here were simple, retro, shining bastions of chrome and burnished teal.
I hit up a few Airstream food trailers for lunch, skipping the $8.75 green smoothies in favor of the $6.00 hot dogs.
By the time I discovered the cooler full of SmartWater, the only bottled water available for purchase, it couldn't have been clearer: Seaside was a town for rich people.
That said, if lots of money was being spent in this place, lots went into keeping it looking its best. Seaside was beyond immaculate. There wasn't a single piece of trash on the ground, nor a single drop of paint out of place on the houses. Each building told a story.
And the beach?
This part of Florida is called the Emerald Coast. I wouldn't be surprised if they coined the name right here in Seaside.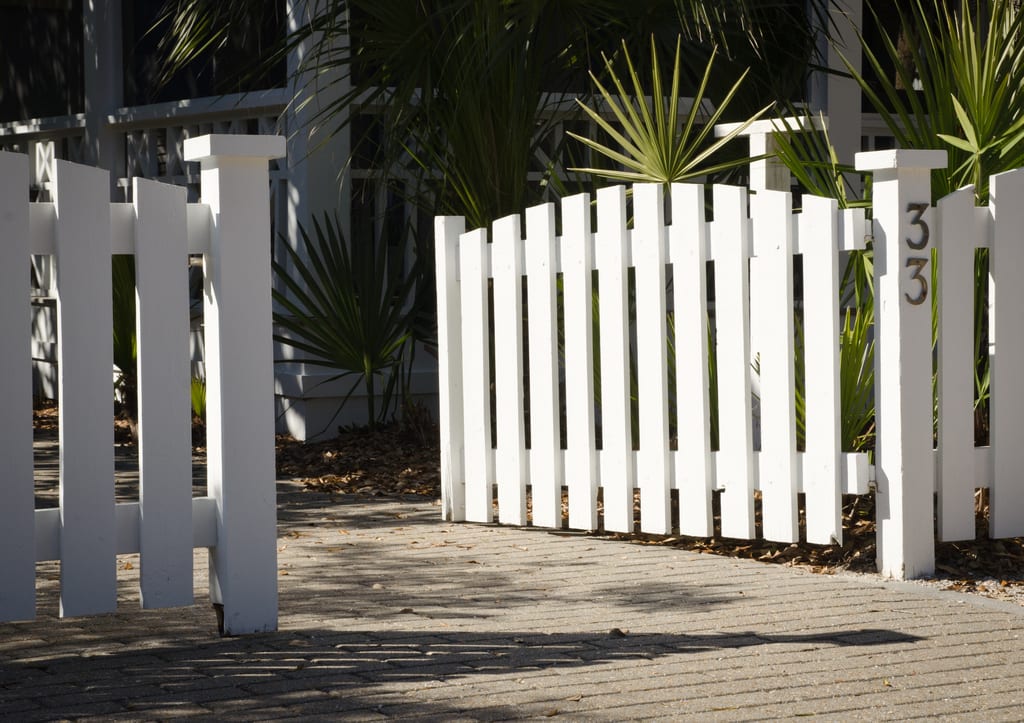 Truman's Perfect Universe
Seaside's claim to fame and point of pride is that The Truman Show was filmed here 16 years ago.
Normally that's the kind of factoid that you'd file away in your brain nonchalantly next to random trivia like the fact the Alaska scenes in The Proposal were filmed in Rockport, Massachusetts, or that Matthew McConaughey had all his guests camp out in crazy fancy tents with air conditioning after his wedding.
But wait.
Remember The Truman Show? That wasn't just a town – it was practically a cartoon! Saying The Truman Show was filmed here is like saying that Edward Scissorhands was filmed here! Does a place like this actually exist?!
Oh, does it ever. Seaside is the kind of place where you need to suspend disbelief.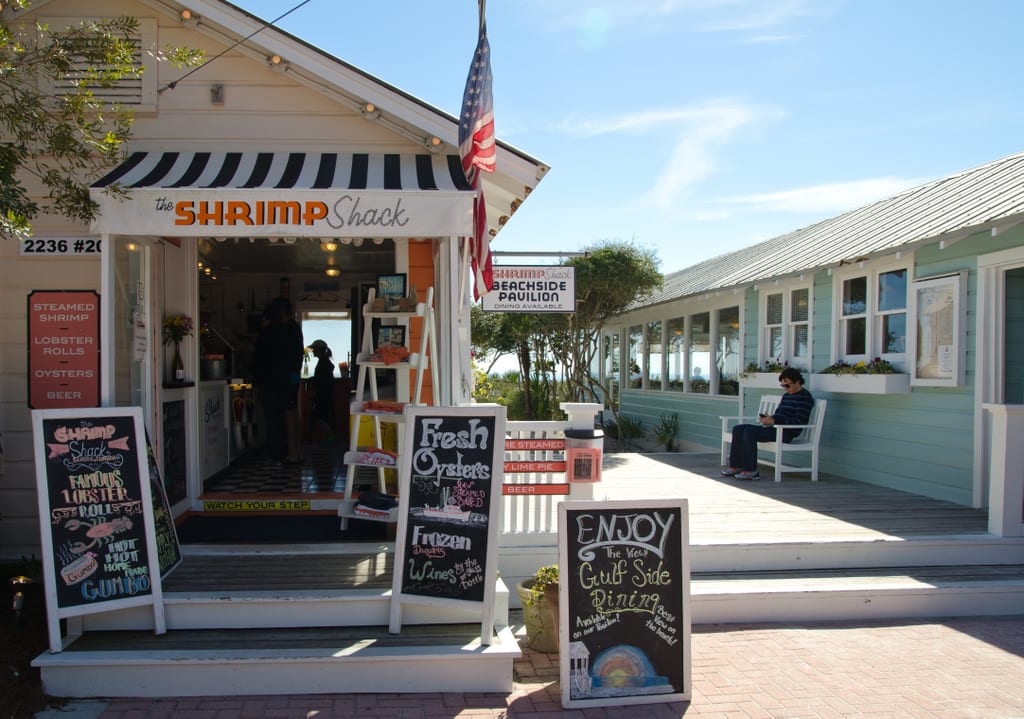 The Rich South
Seaside's tourist population was defined by what was notably absent: beer t-shirts. Plastic flip-flops. Tribal armband tattoos, or any tattoos, for the most part. Old, worn, or stained clothing. Unkempt hair or facial hair. You'd see any of these in abundance at any beach in America, not just the South.
Here in Seaside, however, middle-aged men wore crisp button-downs, pressed shorts, and leather loafers, their thick hair perfectly waving in the Florida breeze. Each of them could be a meteorologist on the local news.
Women my age were in jeweled sandals, Roberto Cavalli beach cover-ups, and designer sunglasses. Their hair was carefully highlighted to within a centimeter of their scalp, their tresses falling in thick, expertly styled layers.
Children ran around in mini polo shirts and button-downs of their own; older couples wore tailored layers of soft pastels, their hair immaculately coiffed.
Additionally, while not everybody was necessarily thin, most people in Seaside seemed to be very much in shape, and obesity was remarkably absent. It makes you think about the role economics plays in the obesity epidemic.
You might expect a WASP-y environment like this to be 100% white, but that actually wasn't the case – while it was definitely mostly white, there were a few families of color.
Taking a walk around the houses, you'll see identical name plates featuring the names of the family members and their hometown. (With the much-maligned Comic Sans font on all the signs, this is the one design flaw in all of Seaside.) Most Seaside vacationers come from southern states, with Alabama particularly well represented, though you see occasional northern families as well.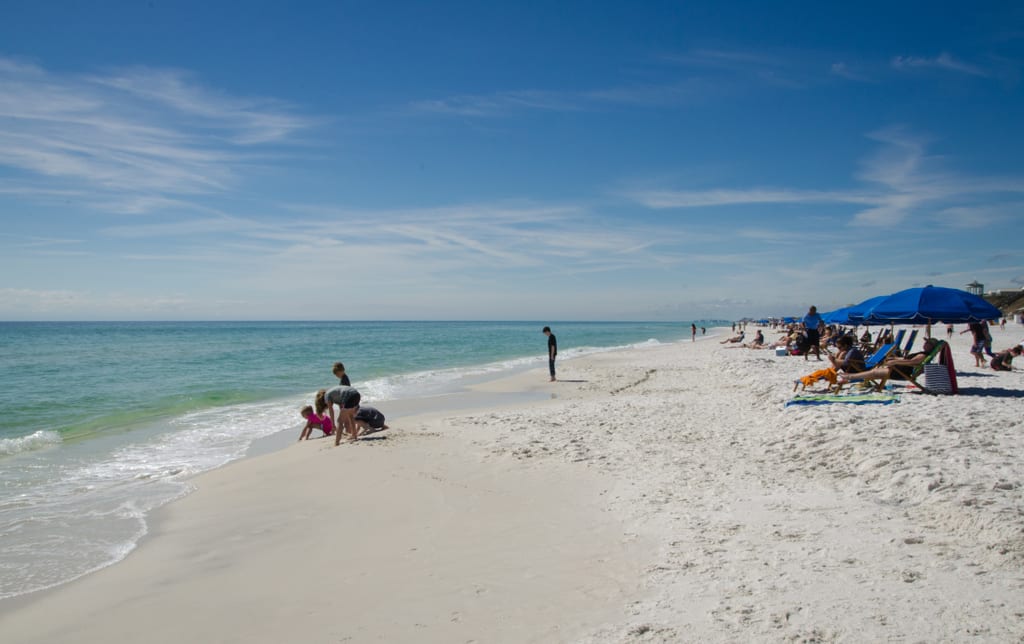 The Takeaway
I've spent the past few years hanging out in laid-back beach towns around the globe where you can snack on squid on a stick, or get a $5 massage, or dine on fish tacos prepared in front of you, or watch the sunset from a weathered wooden chair with a cheap beer in your hand.
Places that weren't fancy, but were a lot of fun, and friendly. Places where the lines between locals and visitors were deliciously blurred and where you could briefly feel like a part of the local community. Scruffy, lovable beach towns filled with scruffy, lovable people.
Seaside could not be more unlike these places. But Seaside did something very few places have been able to do: it lifted me into an enchanted dream world.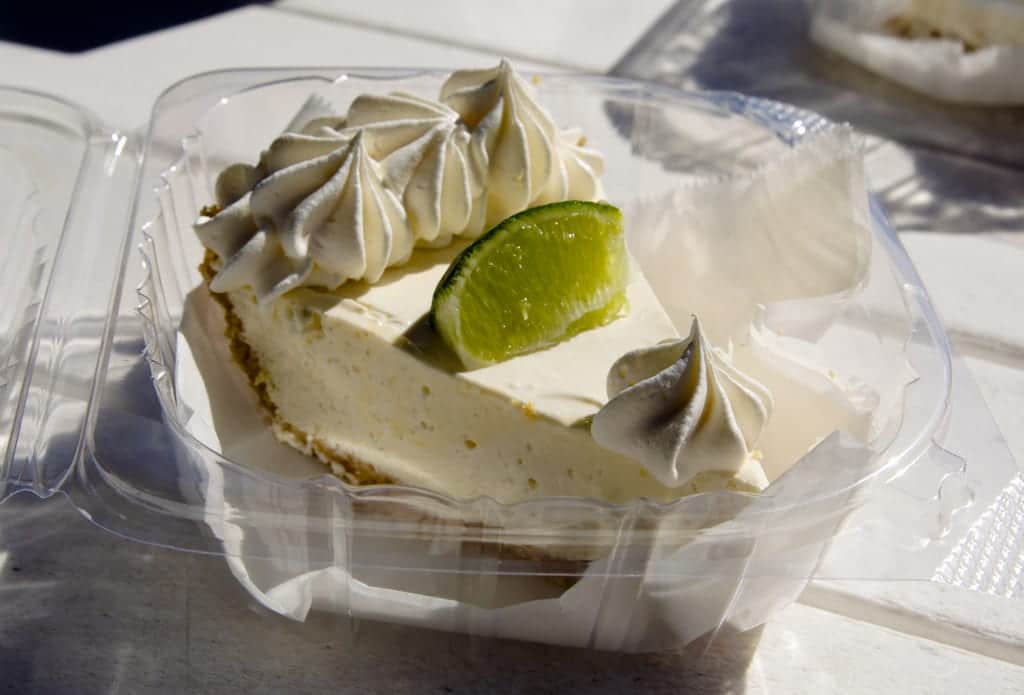 By the time I was feasting on key lime pie topped with whipped cream I had declared myself a  "Florida person" and was plotting how I could return someday, maybe for a week or so.
It would be an actual vacation – not one of my typical adventures, characterized by tracking down wifi, chasing down World Heritage Sites, and trying to decipher the buttons on a foreign washing machine.
In Seaside, I would spend the week doing nothing but sitting in the sunshine, taking lazy bike rides, and smiling at the beauty of everything around me. And perhaps it would get a bit boring or redundant after then, but for a week, that would be a welcome sojourn to Pleasantville.
I left just as my two-hour parking was expiring. By the end of the day, I'd have driven from Pensacola to Jacksonville; by the end of the week, I'd be finishing our time in the South.
But months later, Seaside would remain one of the most intriguing destinations of the entire yearlong trip. After all, that Mississippi lady was right – Seaside was, in fact, wonderful.
Get email updates from Kate
Never miss a post. Unsubscribe anytime!