Adventurous Kate contains affiliate links. If you make a purchase through these links, I will earn a commission at no extra cost to you. Thanks!
What's it like to travel alone in the Florida Keys? I absolutely love it! If you're looking for a tropical escape with warm temperatures and beaches, as well as cool activities and a quirky local culture, I bet you'd love the Keys, too.
The Florida Keys are one of my favorite US travel destinations. These islands live and breathe tourism and as a result, there are tons of interesting things to do from Key Largo all the way to Key West. But if you'd rather relax and chill out, the Keys happen to be great for that, too.
I've traveled to the Florida Keys. The first time I went with my friend Cailin. The second time, I traveled solo. And while I enjoy both traveling with friends and on my own, I think the Florida Keys are an especially strong destination for solo travelers.
Grab yourself a plate of hogfish and don't forget the reef safe sunscreen — we're off to the Keys, baby!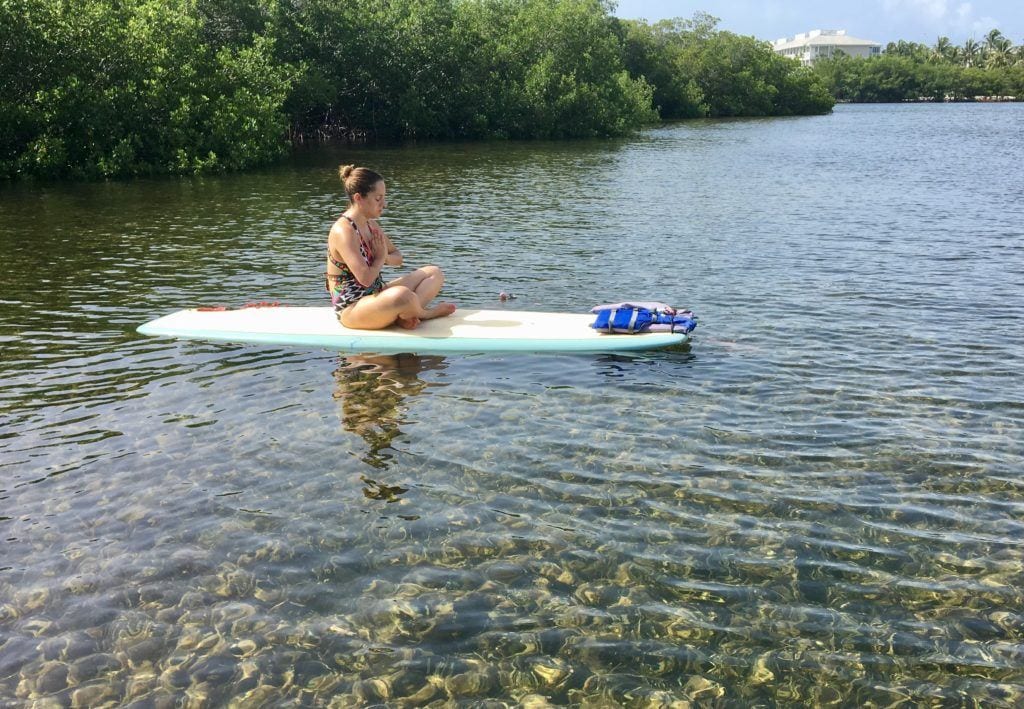 Why Travel Solo to the Florida Keys?
You're looking for a warm getaway — but you want to do a lot more than lie on a beach. You're up for some activities and a bit of a party. You're up for an easy, low-stress destination, but wouldn't mind some weirdness thrown in. And it would be nice not having to use your passport.
If you're over 50, you're in especially good luck. There may be destinations around the world tailored to younger travelers, but in the Florida Keys, there is a huge social scene for people 50 and up. You will definitely find your community in the Keys, especially Key West!
The Florida Keys are reliably warm year-round, making them an idyllic place to escape to in the winter months.
The Keys also make a great road trip choice. It's about a three-hour drive from Miami Airport to Key West, but you can stretch it out over days, checking out every nook and cranny of this island chain. Lots of people drive one-way but you can round-trip it too.
Just keep one thing in mind — the Keys aren't one of the better beach destinations in Florida. Most of the islands are edged with protective mangroves, not sand. There are some nice beaches in the Florida Keys, of course (the best one being Calusa Beach at Bahia Honda State Park), but most of the Keys beaches tend to be small.
If you're looking for long, expansive white sand beaches, you'd be better off heading to Miami, Sarasota, or the panhandle (I happen to love Seaside if you're up around there).
But that's okay. You come to the Keys for the activities, the relaxation, and the unmistakable flavor. It's a destination that chills you out from the moment you arrive.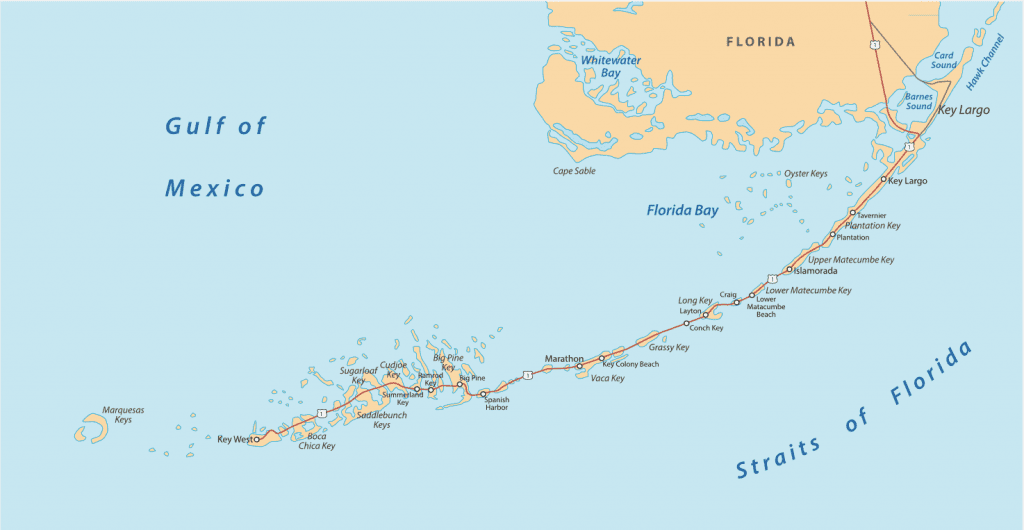 Florida Keys Map
To get to the lay of the land: The Florida Keys begin on the mainland just south of Miami and continue southward all the way to Key West. They're joined by an overseas highway that terminates in Key West.
From Miami Airport, it's about a 75-minute drive to Key Largo, the first of the Keys; it's a three-hour drive from Miami Airport to Key West. The main airports are located in Miami and Key West.
The Keys are divided into the Upper Keys (generally from Key Largo to Islamorada), Middle Keys (generally from Islamorada to Big Pine Key), and Lower Keys (generally from Big Pine Key to Key West).
Every key has its own personality. Some, like Big Pine Key, are primarily residential areas serving locals; others, like Bahia Honda Key, are sleepy and virtually uninhabited. And Key West really is its own category — there's nowhere else like it.
My recommendation is to fly into Miami, spend a few days driving down and exploring the Keys, then finishing your trip with a few days in Key West.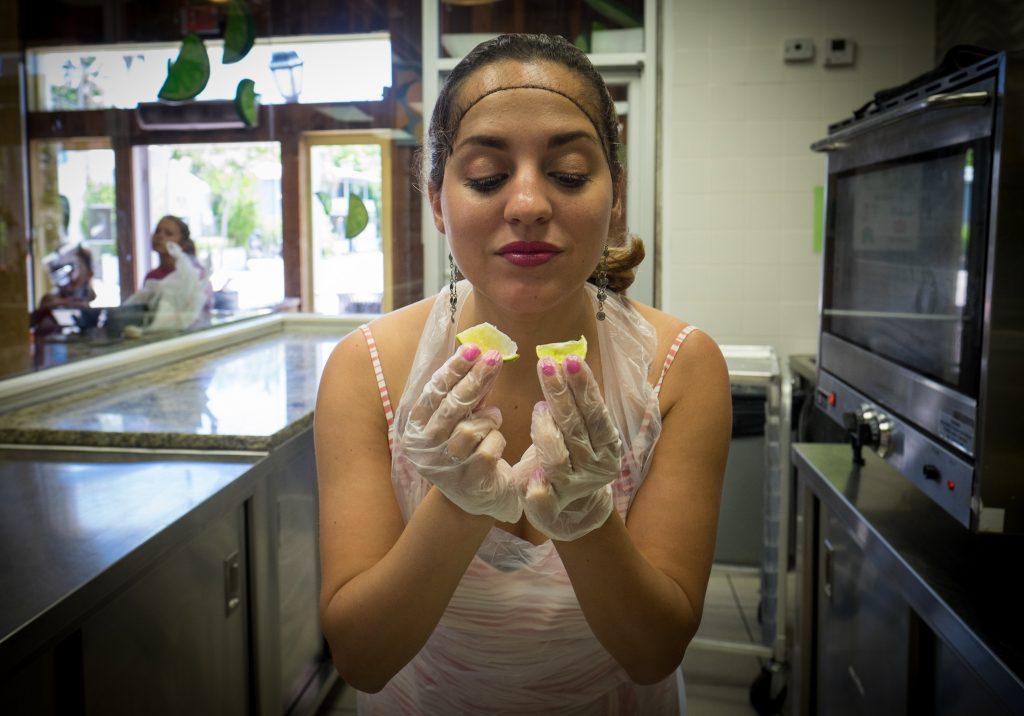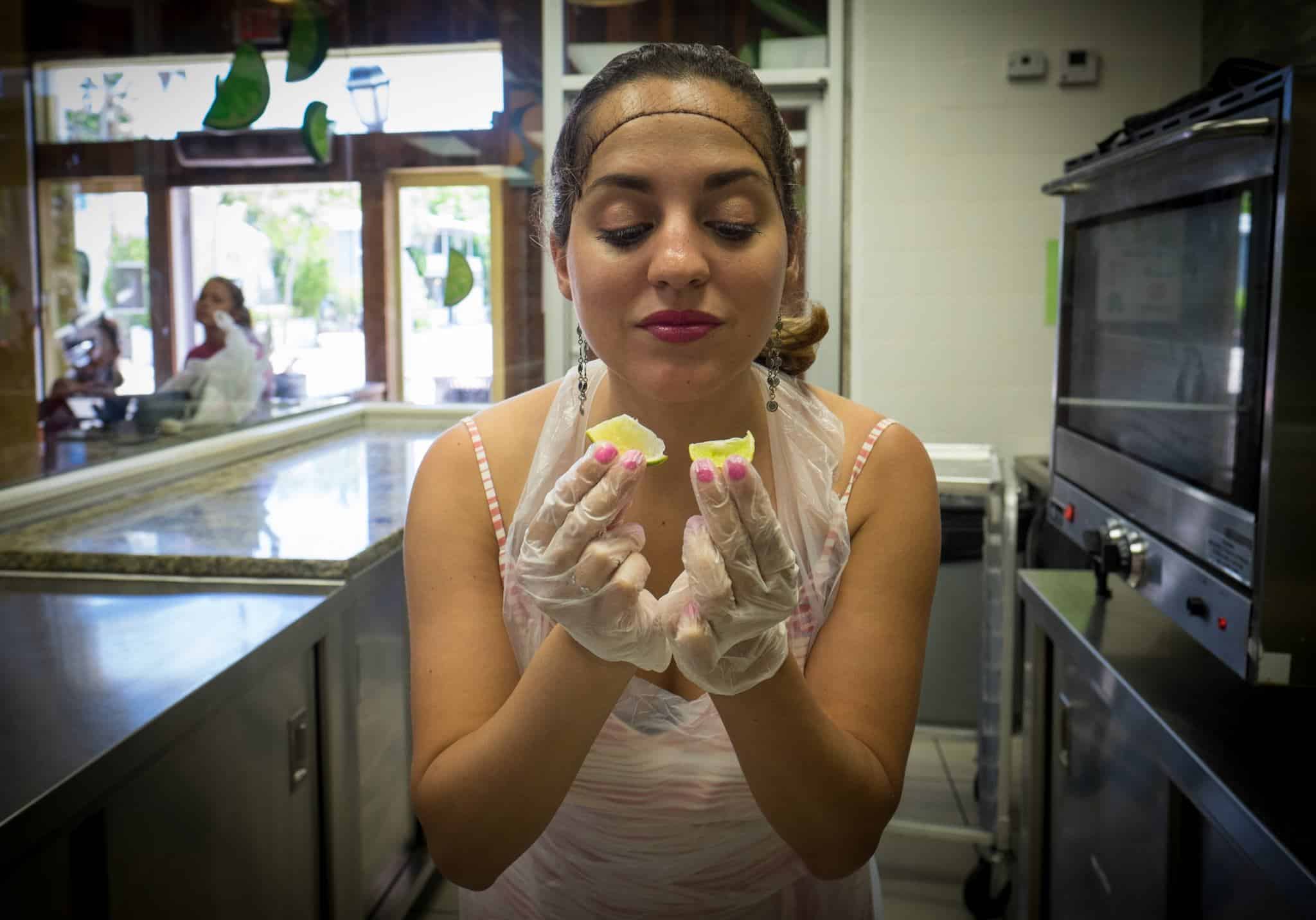 Are the Florida Keys good for first-time solo female travelers?
Absolutely! The Florida Keys are a great place to dip your toes into solo travel for the first time. I find that for your first solo trip, it's good to go to an "easier" destination. Somewhere with a lot of tourism infrastructure where you can speak the local language.And the Keys are that!
Additionally, my favorite thing about solo travel is getting to do whatever I want, whenever I want, without acquiescing to a partner's needs. No matter what your travel tastes are, you can build a trip in the Keys that fits your personality.
If you want to stay in a resort and lie on a beach every day, you can do that. If you want to snorkel, fish, bike, and boat, you can do that. If you want to party and meet cool people, you can do that, too!
Key West is a good-times-rolling destination, not unlike New Orleans, and people from around the world congregate here to drink cocktails, let loose, and celebrate life!
I find that islands tend to attract oddballs — and I mean that in a kind way — and the oddballs of the Keys will welcome you with open arms. Especially Key West. It has a unique energy.
And in a part of the country where formalwear is your "nicer" denim shorts, nobody will judge you. Unless you show up dressed head to toe in Chanel. Don't do that in the Keys.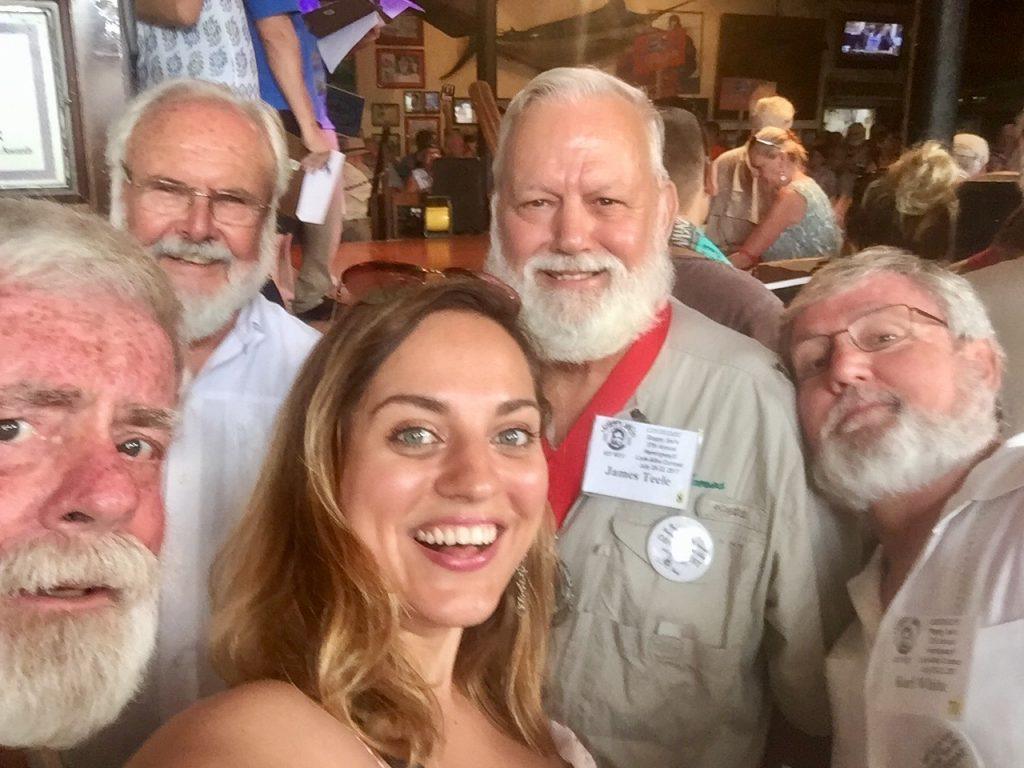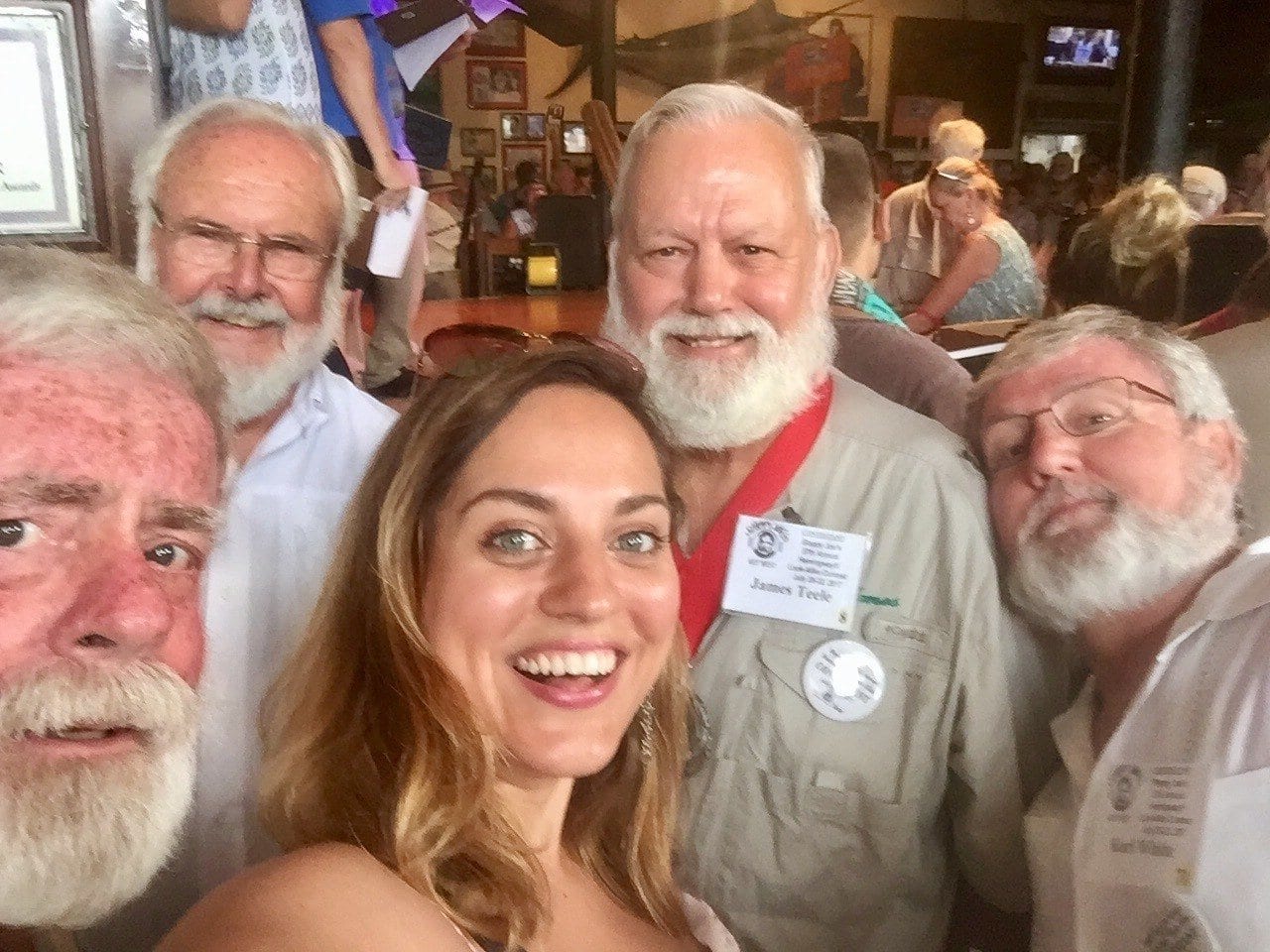 Are the Florida Keys good for experienced solo female travelers?
Oh yes, the Keys are great for experienced solo travelers, too. I had been to upwards of 70 countries when I first visited the Keys, and I was thoroughly delighted.
What helped was that I accepted them for precisely what they were — rather than expecting them to be like anywhere else. I wasn't here to dive into culture or get a medal in travel badassery; I was here to explore, relax, and have a good time.
If you're an experienced solo traveler, you might enjoy getting off the beaten path a bit more in the Keys.
You might be interested in activities that newbie travelers pass up — think camping overnight at Bahia Honda State Park, taking a seaplane to Dry Tortugas National Park, booking a boat to stay in on Airbnb, or even volunteering as a diver with the Coral Restoration Foundation, replanting coral underwater!
And you think you may have seen it all — but then you experience Hemingway Days and the Hemingway lookalike contest at Sloppy Joe's. It's one of the most unusual and insanely fun festivals I've ever attended! Key West knows how to festival like the best of them, and I would put both Hemingway Days and Fantasy Fest on your bucket list.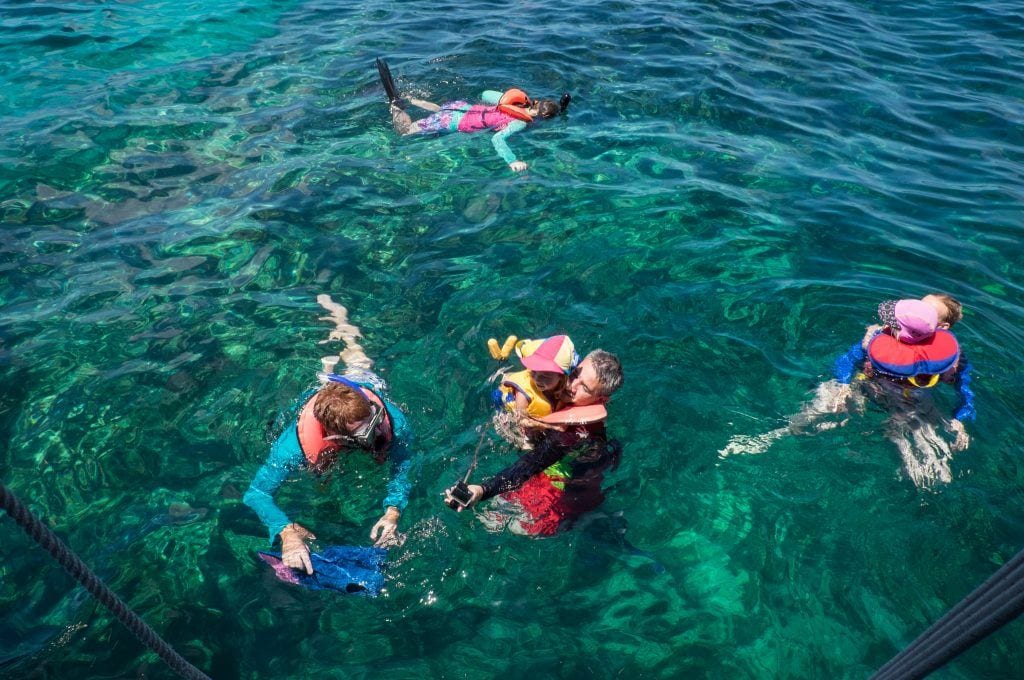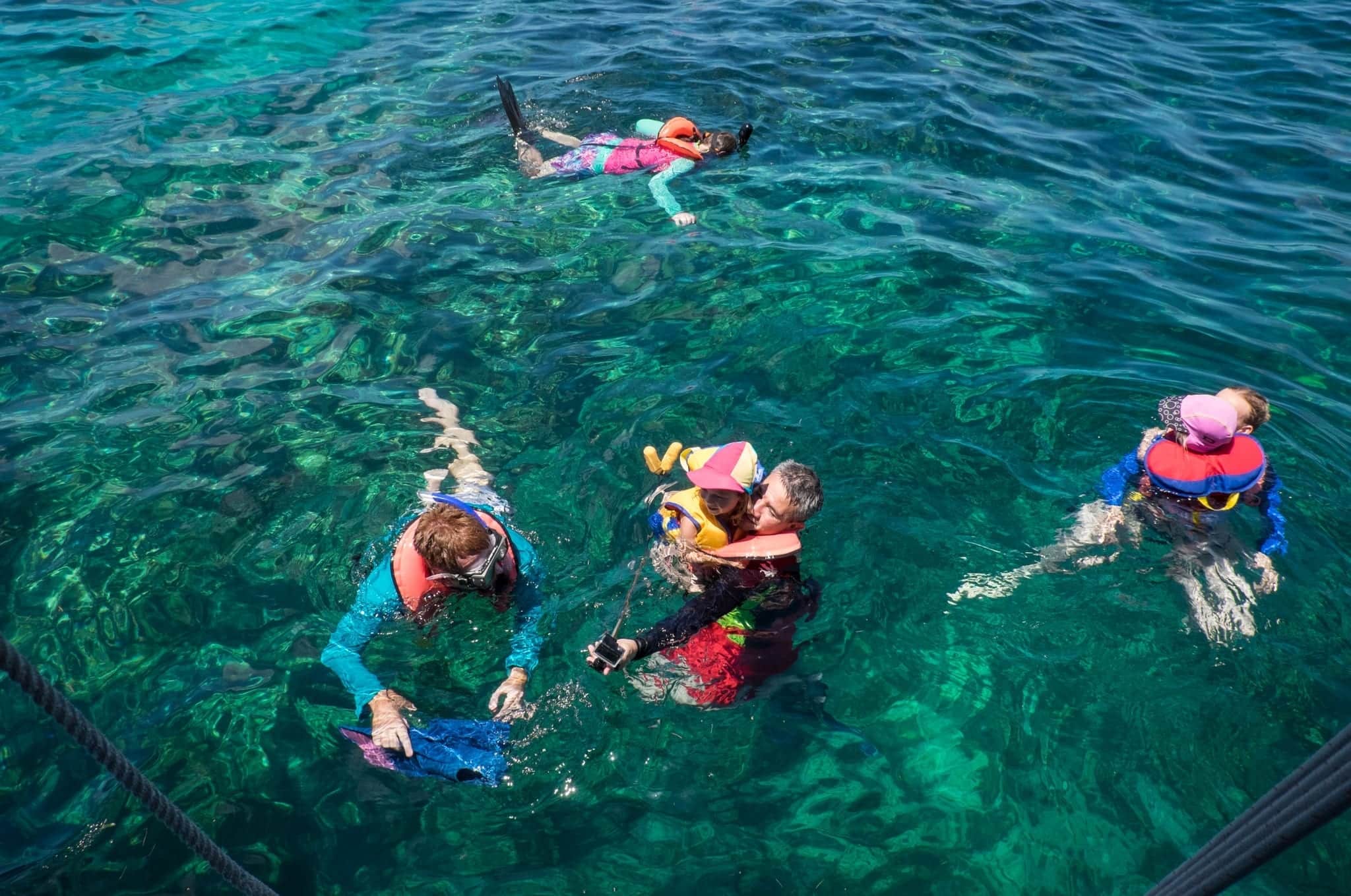 Best Things to Do in the Florida Keys for Solo Travelers
There are so many great things to do in the Florida Keys. This could go on for pages and pages. Here are some of my favorite picks:
Eat all the key lime pie!! Yes, this is where key lime pie comes from. There are SO many good spots, and I've sampled about a dozen. In my opinion, the best key lime pie in the Florida Keys is at Mrs. Mac's Kitchen, with two locations in Key Largo. But try it everywhere you go — you'll definitely have a favorite by the end of your trip!
Alternatively, you can take a key lime pie making class at the Key West Key Lime Pie Company.
Go snorkeling in Key Largo. Key Largo is home to John Pennekamp State Park, where you can snorkel through clear waters with tropical fish and even witness an underwater Jesus statue covered with fire coral!
Feed the tarpon at Robbie's Marina in Islamorada. Yep, this is a weird one — this restaurant allows you to buy a bucket of tiny fish and feed them to the giant chomping tarpon fish! I thought it was terrifying, but it's a lot of fun. Watch out for hungry pelicans!
Sample local handcrafted booze from the Keys. The Florida Keys Brewing Company in Islamorada has some delicious beers to try (and available throughout the Keys), while Keys Meads in Key Largo will let you sample lots of meads, the first ever alcoholic beverage, infused with tropical flavors. Yes, both use a lot of key lime!
Visit the Turtle Hospital in Marathon. Here you can take a tour and meet turtles that are being lovingly nursed back to health — sometimes from locations far north of Florida!
Check out Bahia Honda State Park. This gorgeous slice of land is home to the most beautiful beaches in the Keys, including the oft-photographed Calusa Beach.
Check out No Name Pub in Big Pine Key. You'll find this bar after driving a few miles from the highway — it has a giant sign that reads "YOU FOUND IT!" — and inside, every flat surface is covered with thousands of dollar bills! Worth a visit for photos and the tasty food.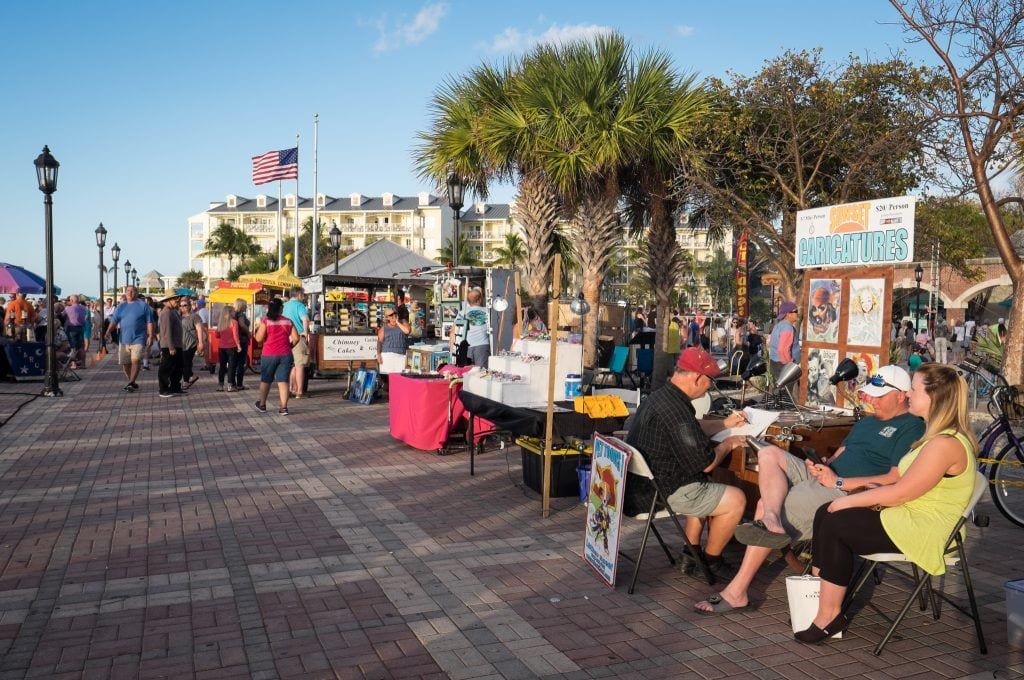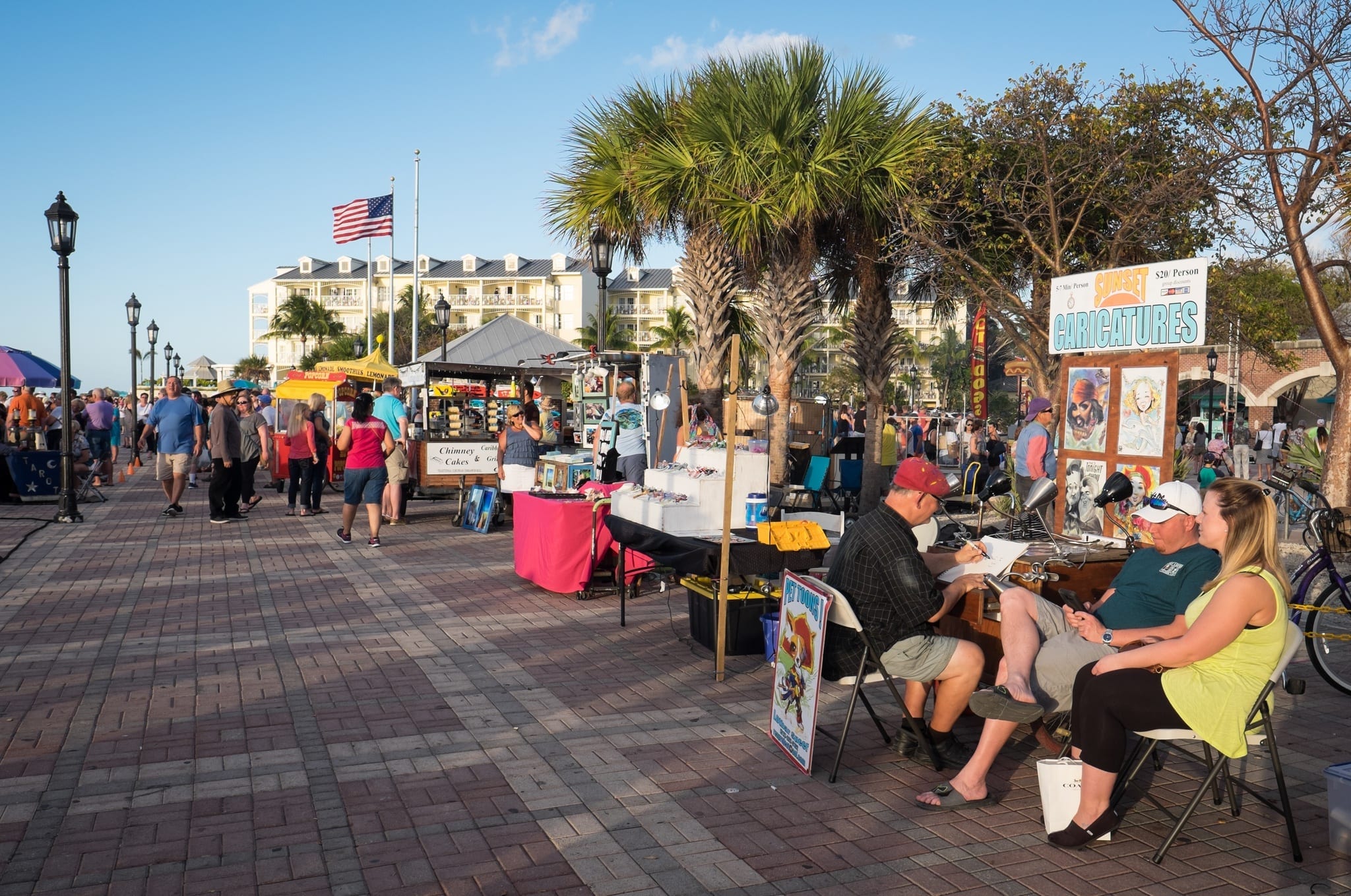 Best Things to Do in Key West for Solo Travelers
Celebrate the sunset at Mallory Square. Each night, all of Key West seems to congregate on Mallory Square, cocktails in hand, to watch and celebrate the sunset! Don't miss Dominique the cat man and his show!
Visit the Hemingway Home and the Little White House. Everyone knows about the Hemingway House, home to Hemingway's quirky belongings and dozens of descendants of Hemingway's cats. And while it's worth a visit, I actually enjoyed the Little White House more — where Truman spent a lot of time during his presidency! Definitely take a tour.
Join a sunset cruise — perhaps a booze cruise… This is THE best way to meet people in Key West! I made so many friends! There are lots of sunset cruise companies, and I enjoyed my trip with America 2.0.
Go nightboarding in a kayak. Grab a lit glass-bottomed kayak and paddle through shallow water, checking out the mysterious night creatures that you never see during the day.
Visit Dry Tortugas National Park. Located 70 miles west of Key West, Dry Tortugas National Park is home to seven islands, stunning reefs, Warning, this tends to book up VERY quickly, so book it as soon as you have your trip dates!
Take a paddleboard yoga class. The Lazy Dog in Stock Island, just off Key West, offers paddleboard yoga classes in a quiet part of the water on the edge of a mangrove. I loved my class! So peaceful and fun.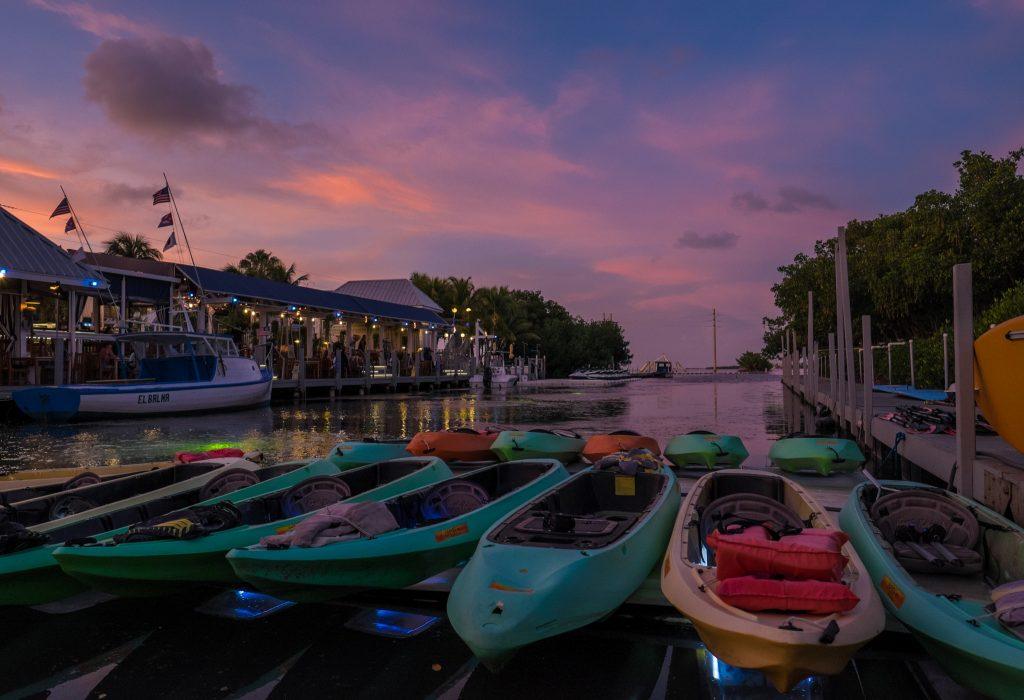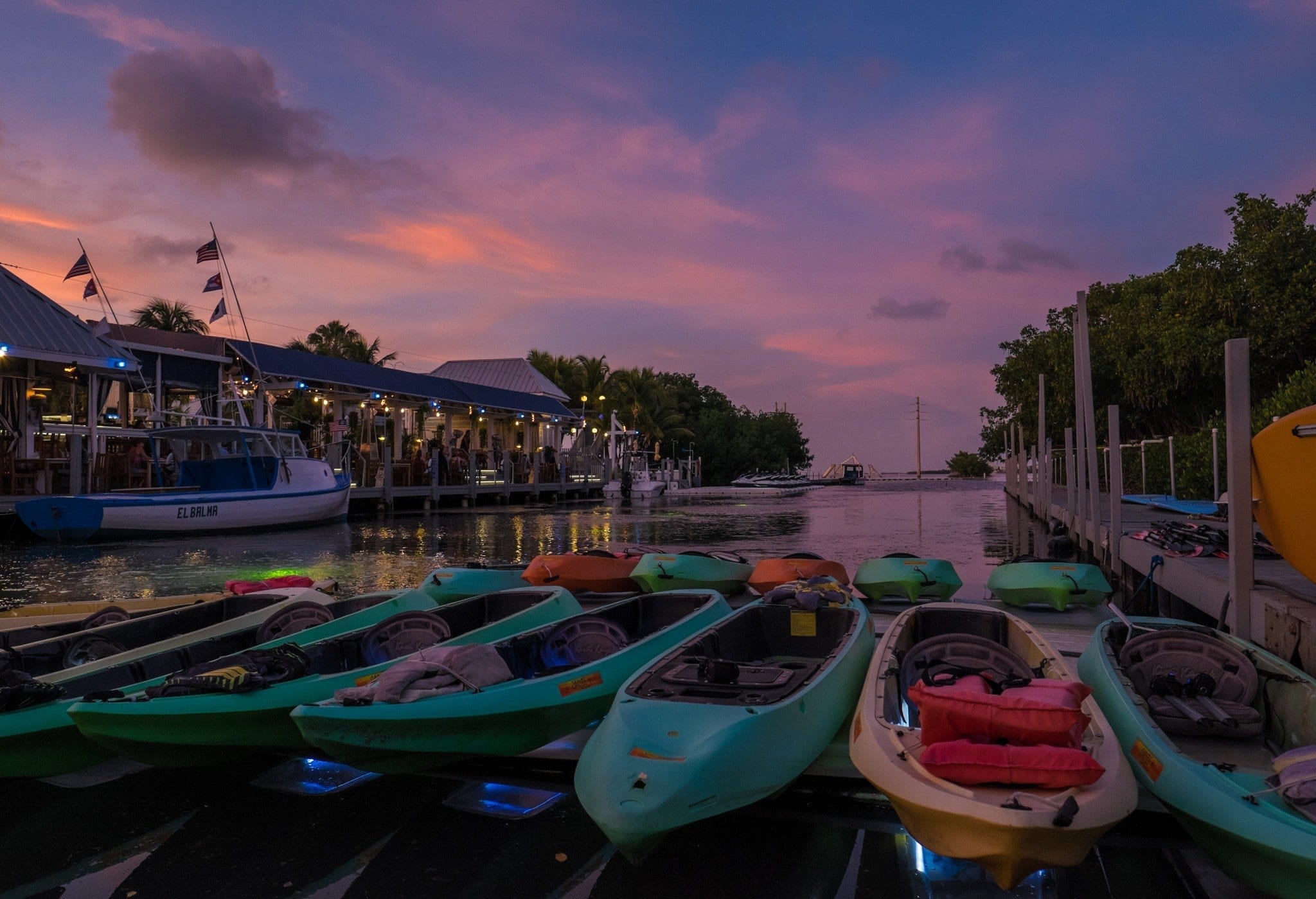 Are the Florida Keys safe? Is Key West safe?
I know some people have trepidation about Key West in particular — but Key West is as safe to visit as your hometown, and possibly even safer. Crime is low; with common sense, you'll likely be just as safe as if you had stayed home.
There is one thing you need to be aware of, however — your alcohol intake. Key West is a party destination, which means that some people go overboard with the partying. In Key West and throughout the Florida Keys, I saw plenty of people who drank to the point of barely being able to walk.
As much as I love booze cruises with an open bar — and Key West has their share of them — you need to be be conscientious about your drinking. I recommend sticking to two drinks that you drink slowly.
Beyond that, staying safe in the Florida Keys is all about the basics. Only take what you need and keep your valuables locked up in your accommodation. Don't stumble around drunk with a wad of cash in your hand. Keep in touch with someone at home who knows your schedule.
Finally, I recommend avoiding the Florida Keys during hurricane season. With increasing severity of storms the last few years, which included mandatory evacuations, I don't think it's worth the risk to plan a trip from mid-August through early October. See more on that below.
---
Read More: Top 10 Travel Safety Tips for Women
---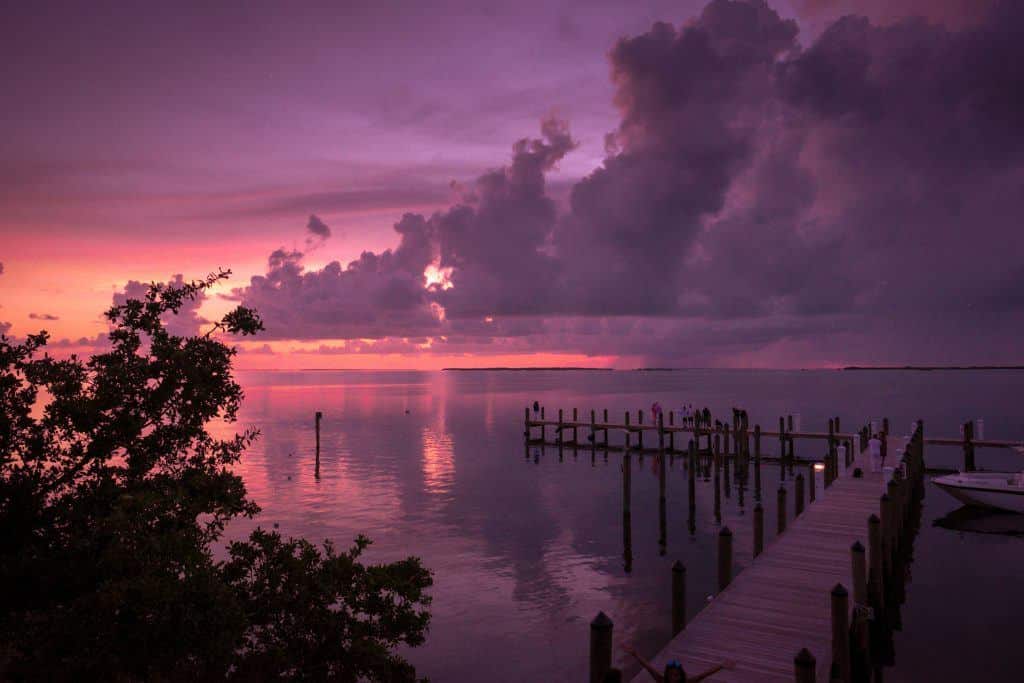 Where to Stay in the Florida Keys
Where's the best place to stay in the Florida Keys? If you have at least five days or so, I recommend splitting your time between Key West and a second destination somewhere in the Middle Keys or Upper Keys so you can see more of the area.
Islamorada and Key Largo, both in the Upper Keys, are two excellent bases. Both have a lot of activities, restaurants, and accommodation at all price points.
Just a word of caution — accommodation in the Florida Keys can get very expensive. Key West especially can be eye-waveringly expensive. You'll pay more here than in many other parts of Florida, but know that it's worth it. These islands are special.
A second word of caution, more tongue-in-cheek — if you choose a rental rather than a hotel, just know that interior design in the Florida Keys tends to be very Golden Girls. Puffy floral print sofas and the like. I noted a few nicely designed places below, but otherwise, just roll with it.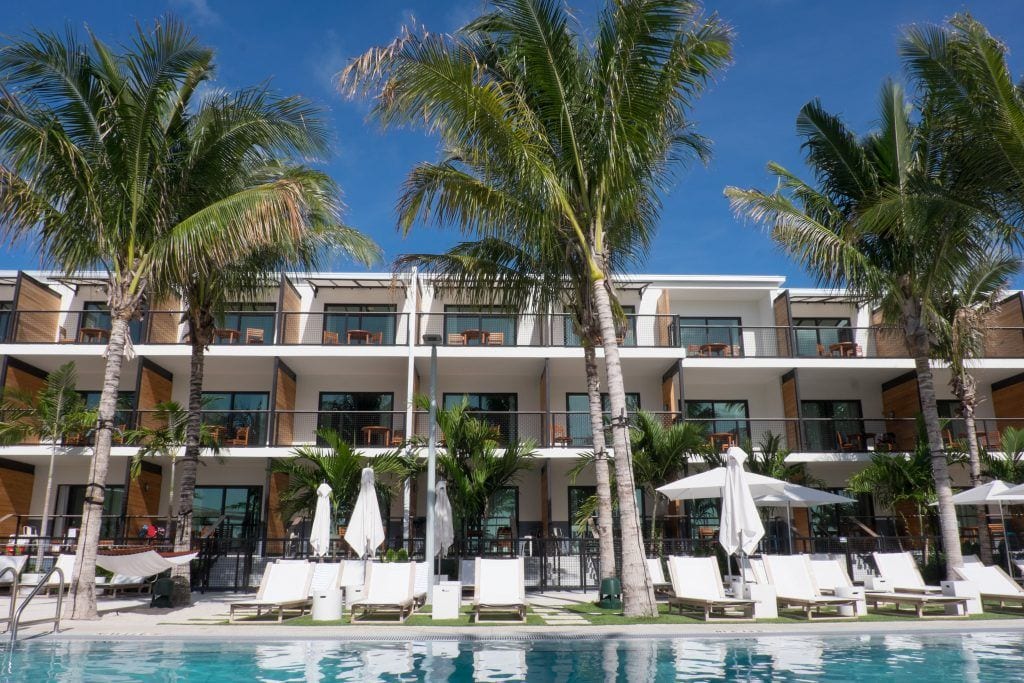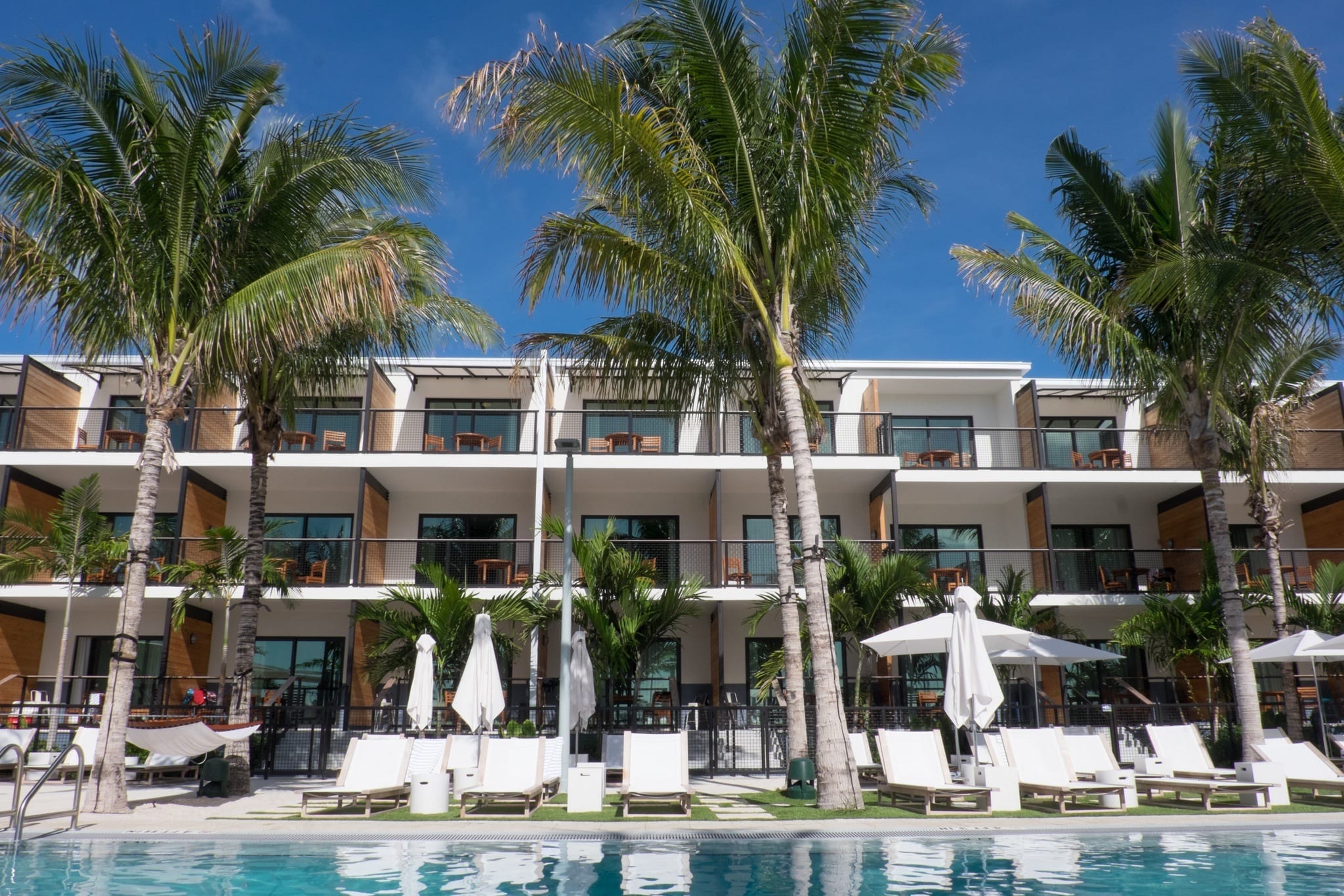 Hotels and Airbnbs in Key West
What's the best place to stay in Key West? I recommend staying within walking distance of downtown, where the Duval Street bars are, if you can. There are even some properties on the edge of downtown that give you private beach access.
Many Key West hotels have an adults-only policy.
If you're looking to splurge: The Saint Hotel, an Autograph Collection property a stone's throw from Duval Street, is a dreamy place to stay: simultaneously cozy and modern, eclectic and friendly. Guests adore the staff.
I loved the sleek, modern Perry Hotel in Stock Island. It's actually not in Key West, it's on Stock Island next door. While a bit removed, there's a lot more space, and they have a shuttle direct to downtown Key West.
If you're looking for a mid-range option: Avalon Bed and Breakfast is a great value for money B&B that ticks all the boxes while keeping things reasonably priced for Key West. It's on Duval Street but removed from the loudest areas.
If you're on a budget: Southwinds Motel is a simple property with basic rooms — but there are still a few pools, and it's walking distance from the heart of Duval Street.
Key West Airbnbs:
This ocean-front studio on Airbnb may be the best of every world in Key West — walking distance to downtown, PLUS a sandy beach and pool access. A simple hotel room-style rental but what more do you need?
This condo on Airbnb is a good choice if you want a bigger space, and it's in the Truman Annex, a quiet gated community super-close to the bars of Dubal St. Points for modern style!
This rental at Coral Cove on Airbnb packs a lot of style into a tiny place — and best of all, it's a short stroll and you're in the heart of downtown.
Find deals on Key West hotels here and see all Key West Airbnbs here.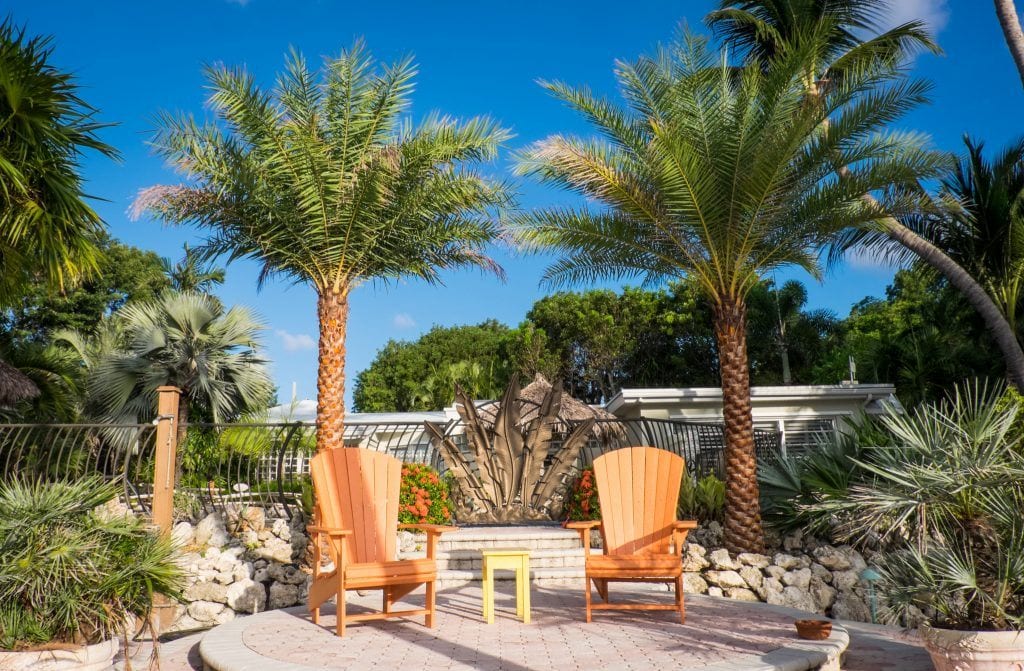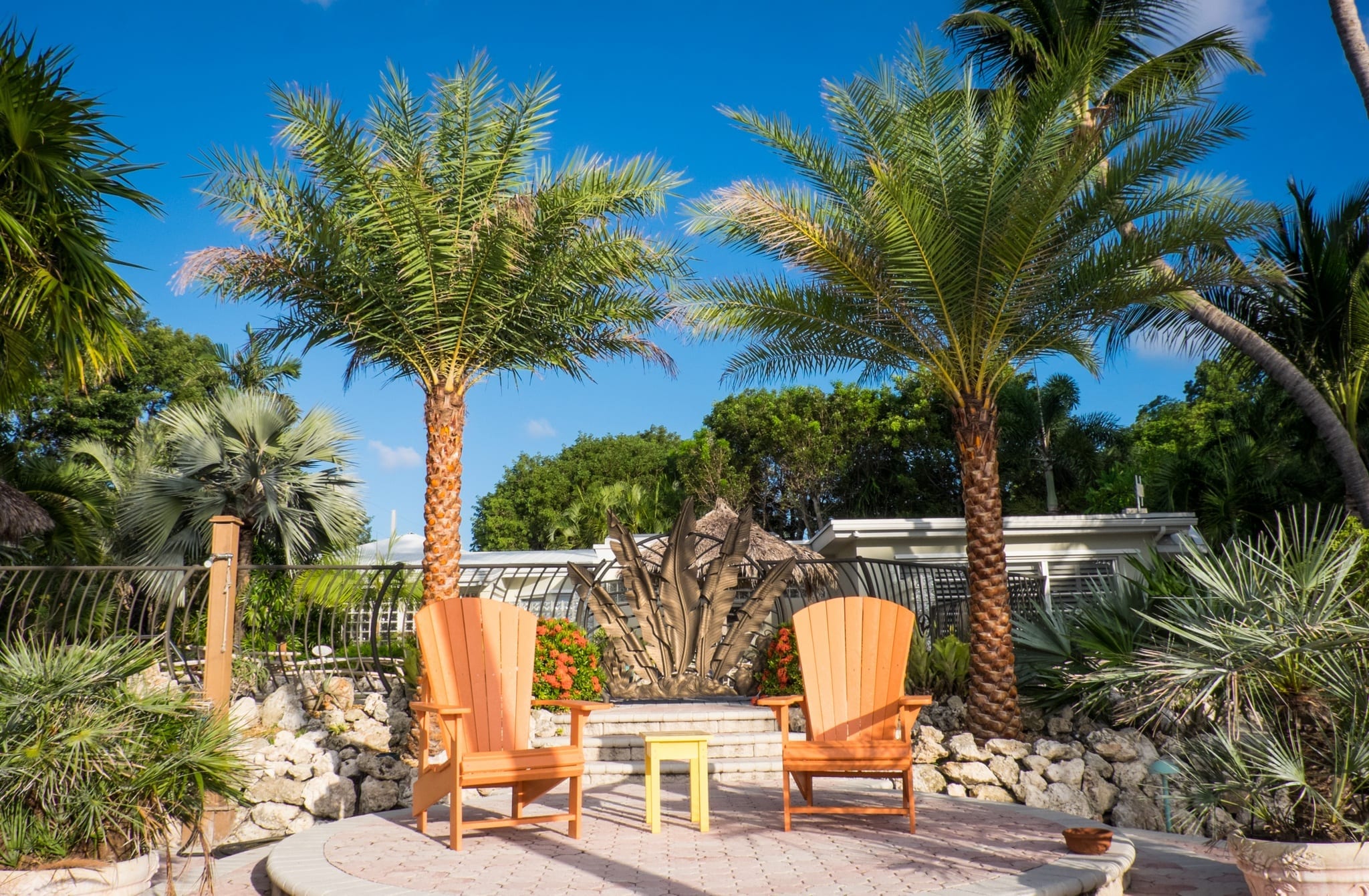 Hotels and Airbnbs in Key Largo
A lot of people choose to stay in Key Largo because it's the first stop when you leave the mainland — just a little over an hour from Miami International Airport. But you also have one of the nicest towns in the Keys and easy access to excellent snorkeling.
Stay in Key Largo proper, south of the bridge to the mainland, not North Key Largo, which is sleepy and doesn't have the same vibe.
If you're looking to splurge: Playa Largo Resort and Spa is a gorgeous property in Key Largo with a superb restaurant and a nice beach. I spent a great evening there.
If you're looking for a mid-range option: I stayed at the Kona Kai Hotel and it's a great midrange option that gives you homey comforts away from home. Nice beach access and an outdoor area.
If you're staying on a budget: Airbnbs are your best bet, but if you want a hotel, The Pelican Key Largo Cottages has simple rooms in a beachfront location for some of the lower prices in the area.
Key Largo Airbnbs:
This funky little yellow trailer on Airbnb is on a campground complex with a pool and marina and has a very helpful Superhost owner.
This glamping spot on Airbnb is surprisingly tasteful in its decor (a bit rare!) and has access to free kayaks and lots more on its camping complex.
This Airbnb cottage on Airbnb is incredibly kitschy — but hey, you're in the Keys. Why not get a seashell-encrusted mirror?
Find deals on Key Largo hotels here and see all Key Largo Airbnbs here.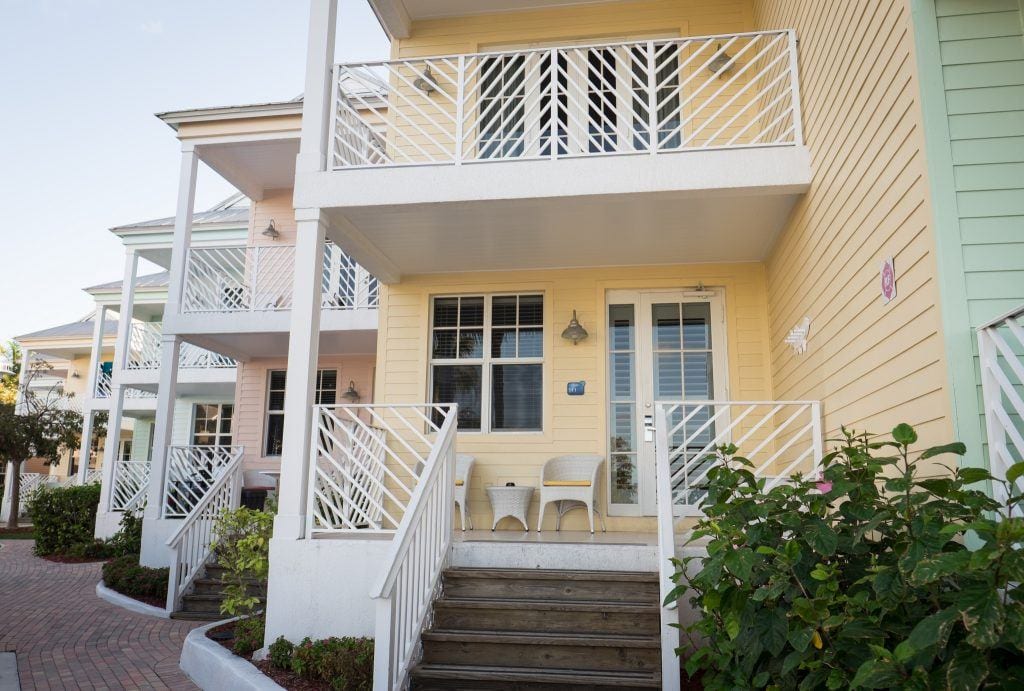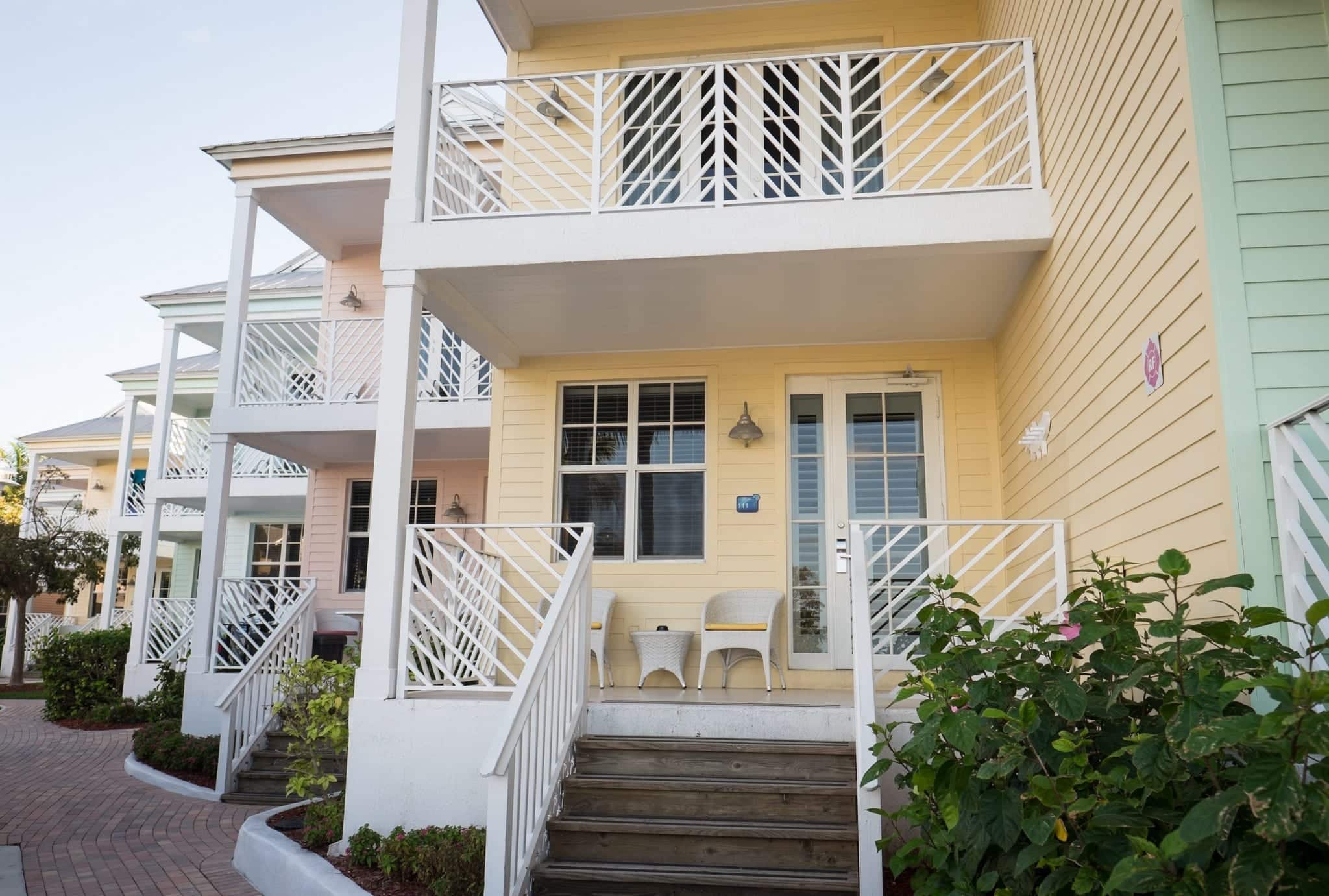 Hotels and Airbnbs in Islamorada
Islamorada is located close to many of the more popular Keys. There are lots of good restaurants here, you've got easy access to activities, and theoretically you can use Islamorada as a central base.
If you're looking to splurge: Cheeca Lodge has beautifully landscaped grounds with a pool and a large beach, along with well-appointed rooms and a superb staff.
It was originally the Netflix series Bloodline that got me interested in visiting the Florida Keys, and The Moorings stands in for the fancy family-owned hotel on the show.
If you're looking for a mid-range option: Fisher Inn Resort and Marina, just north of town on Windley Key, has decent-sized clean rooms and a nice waterfront area.
If you're on a budget: Airbnbs are the best option for low-cost accommodation here, but La Jolla Resort is one of the simpler and more low-cost hotels in town.
Islamorada Airbnbs:
This garden apartment on Airbnb is in a unique setting, right on the water in what feels like a park. It's simple and modern, and people rave about the owners, both Superhosts.
This efficiency on Airbnb is small and very lived-in — and in a killer location, close to the water.
Island Sanctuary Islamorada on Airbnb — Ever wanted to stay overnight on a boat? Why not here? Just south of Islamorada in Tavernier, this is a swank boat with 360-degree views. The owner lives on the boat next door and gets high reviews.
Find deals on Islamorada hotels here and see all Islamorada Airbnbs here.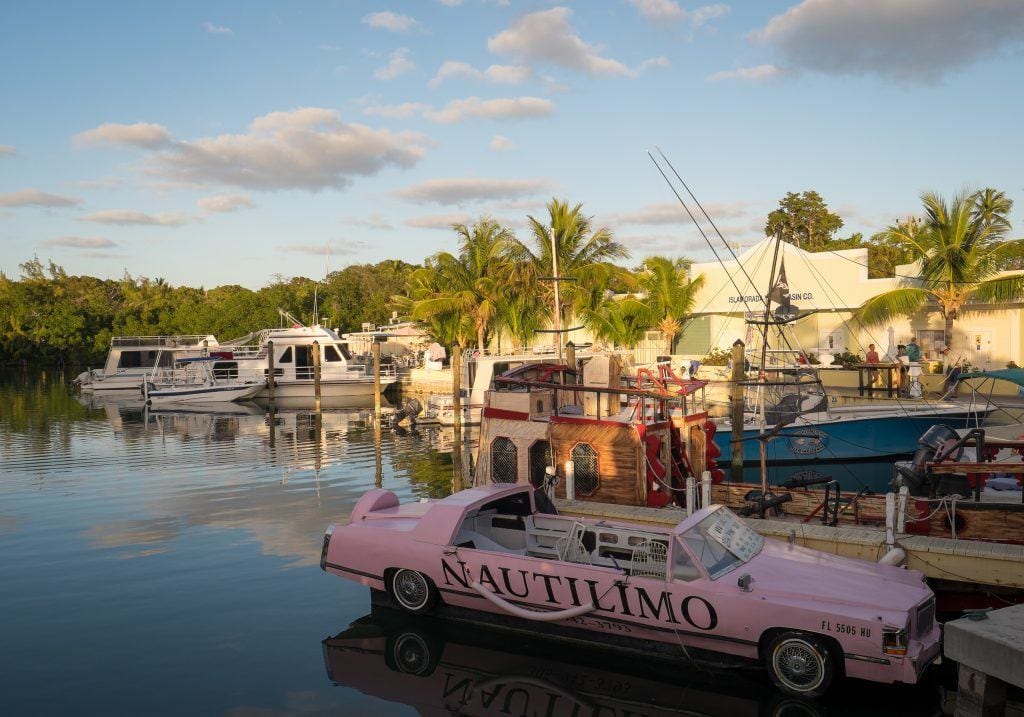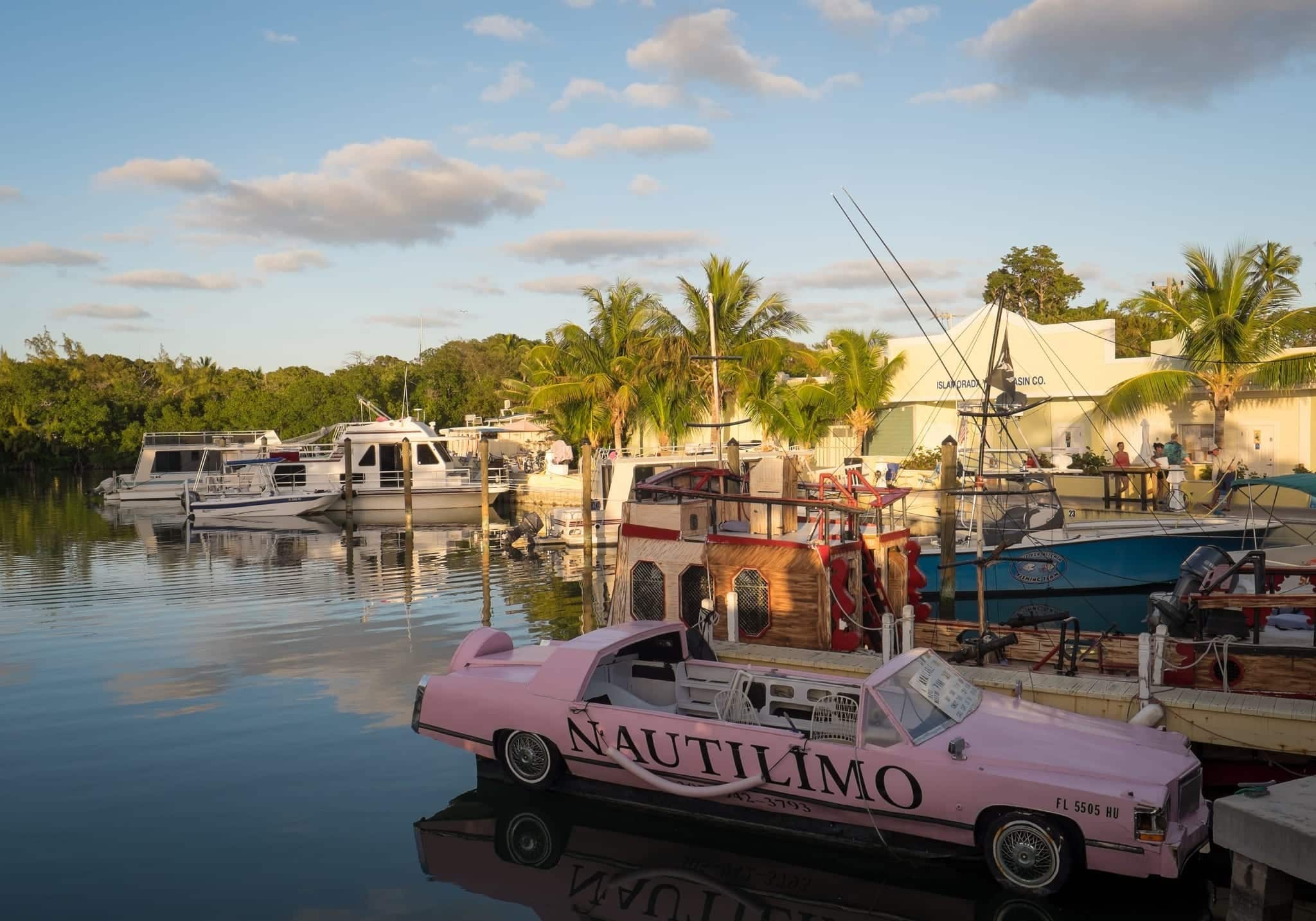 How to Get Around the Florida Keys Solo
If you're planning on seeing a lot of the Keys, it's best to drive. There is some public transportation, but it's very limited. Having your own car will allow you to see all corners of the Keys and have maximum flexibility.
Is it possible to get around the Keys without driving? Yes, somewhat. Uber is now available throughout the Florida Keys (including in Key West, where it's always had a touchy relationship with locals), but you'll have a tougher time in more remote areas. There are local taxi services, too.
If you're sticking to Key West, you don't need a car at all. Uber, taxis, and walking can easily get you where you need to go.
I've done Key West with a car and Key West without a car. Honestly, it was so much better not having a car in Key West and not having to worry about parking. I didn't miss not having one, and it ultimately saved me money.
I simply spent a few days exploring the Keys with my car, then dropped it off at the airport as soon as I got to Key West. I recommend you do the same.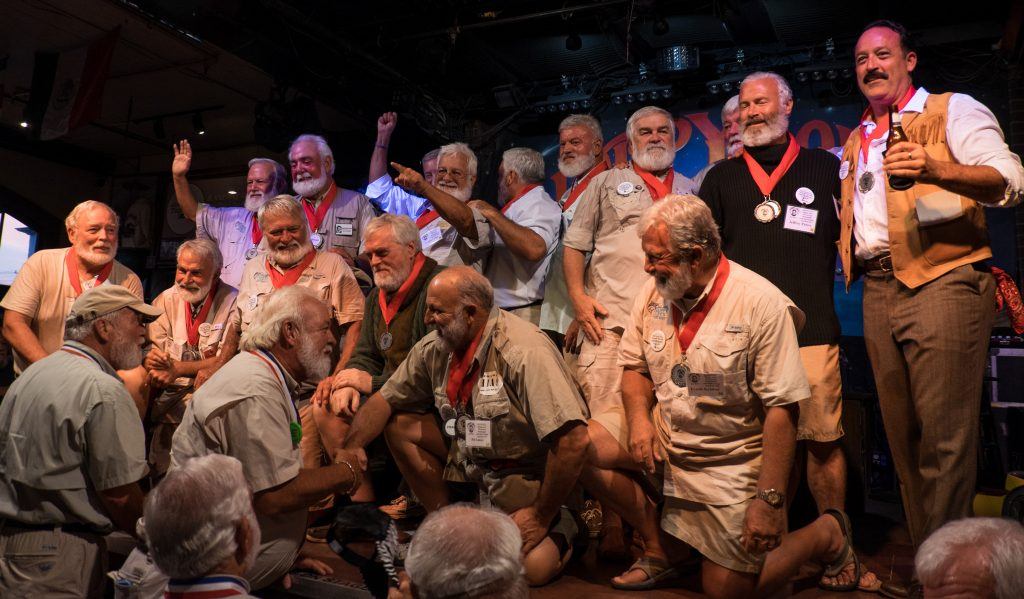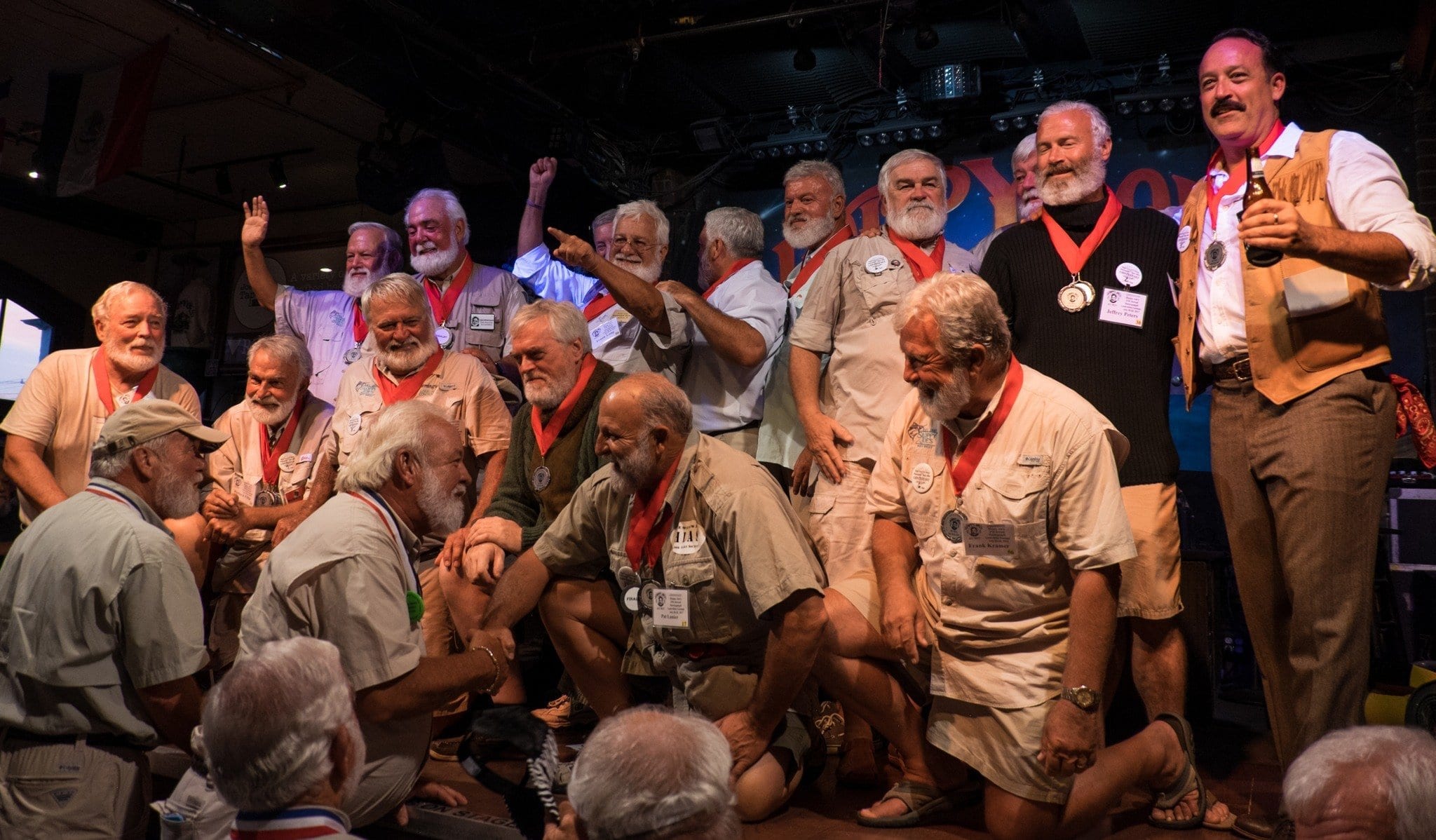 Best Time to Visit Key West and the Florida Keys
The Florida Keys are one of the warmest places in the continental United States, so they receive a lot of visitors in the winter months. Key West is the warmest place of all! This is a wonderful time to visit the Florida Keys, especially if you're escaping a cold and dreary place.
I've visited the Florida Keys in both winter and summer. Both have their advantages and disadvantages.
In the winter months, the Upper and Mid-Keys are nice and warm during the day but a bit chilly at night — you might need a light cardigan or jacket. Key West is nice and warm no matter what time of day.
The winter months tend to be a busy and expensive time to visit the Keys.
The summer months are extremely hot and humid — sweat-through-your-clothes, stay-in-the-house-and-nap-after-lunch hot and humid. If you don't do well in humidity, I wouldn't recommend visiting the Florida Keys in summer.
Key West has a TON of festivals — many of them reflecting the kooky nature of the islands.
Fantasy Fest in Key West is one of the most popular times to visit. For a week leading up to Halloween, there is a series of costume parties and events, many of them on the sexy end, culminating in a huge street parade.
Hemingway Days takes place over a week in late July and features a running of the bulls, a marlin fishing contest, and the Hemingway Lookalike Contest. I got to experience the Hemingway Lookalike Contest and it's one of my favorite festivals I have ever experienced!
For me, the extreme heat and humidity of July were SO worth getting to experience the Hemingway Lookalike Contest. You may feel differently.
I strongly recommend avoiding the Florida Keys during the peak of hurricane season. While hurricane season in the Florida Keys is officially from June 1 through November 30, the worst of it is from August 15 through October 1.
In recent years, severe hurricane have forced Keys residents to temporarily evacuate. I personally don't think it's worth the risk to visit the Keys during this time.
If you do end up in the Florida Keys during a hurricane, please listen to the authorities and evacuate if they tell you to evacuate. Don't ride out the storm. Someone could die trying to rescue you.
READ MORE: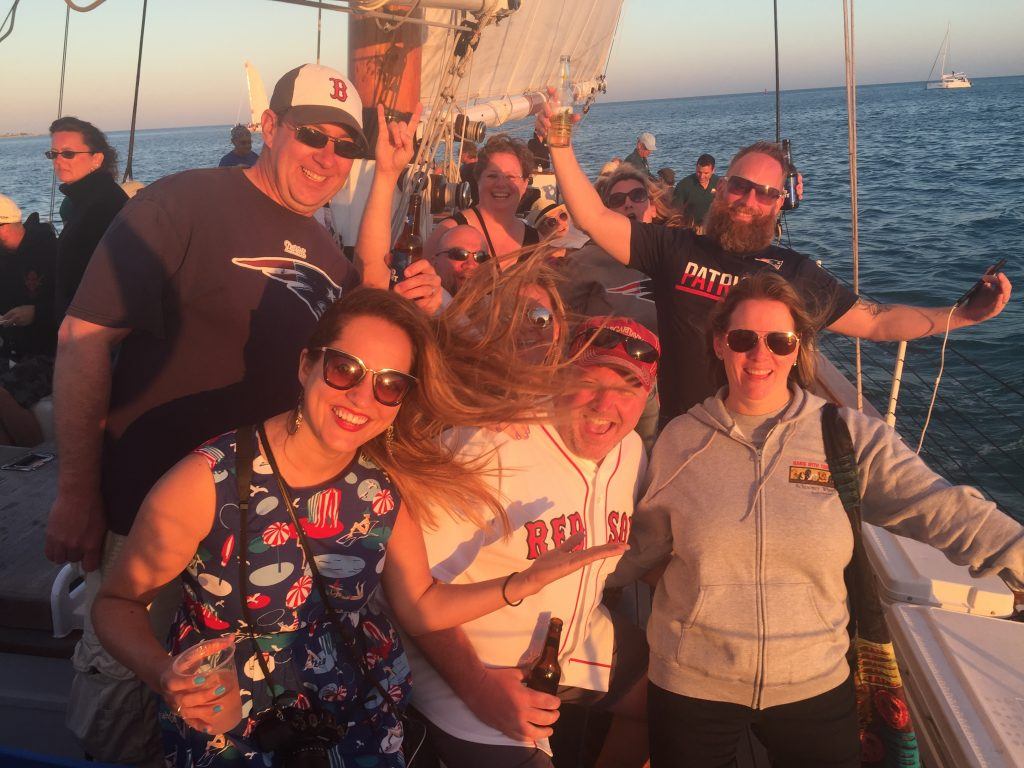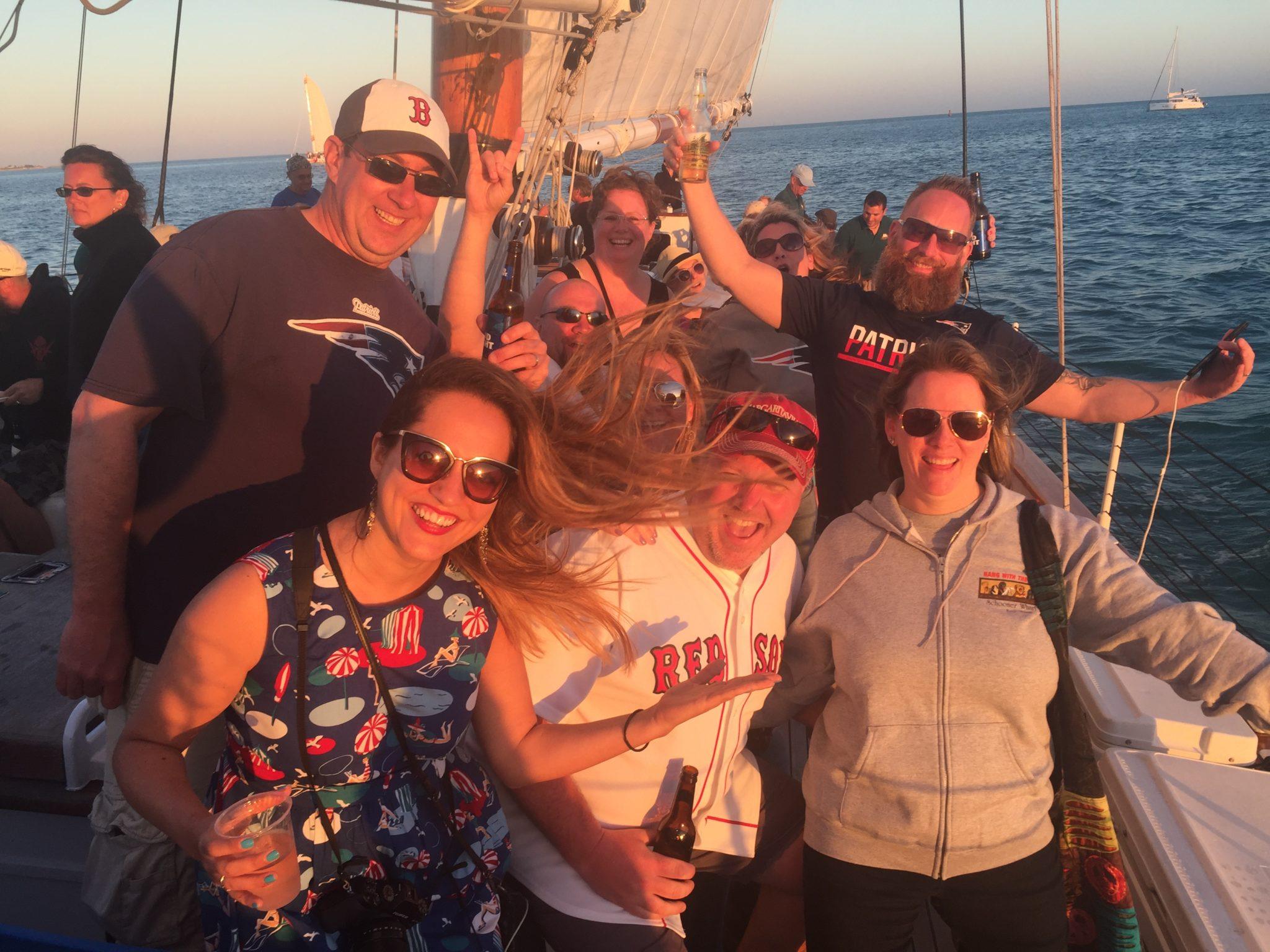 How to Meet People in Key West and the Florida Keys
Um, the best way to meet people in Key West is to go on a booze cruise at sunset. I did that and left with a million new friends, some of whom I'm still Facebook friends with today!
But in all seriousness, the Florida Keys are a fun destination. People are open and friendly, both locals and visitors, and you'll have an easy time meeting others.
Join local tours and events. The Keys are all about activities! The aforementioned booze cruise is my top pick, but there are plenty of other choices — tours, fishing or snorkeling trips, fun weekly events. Once the day is over, ask someone if they feel like getting a drink or dinner.
Check out local meetups via Meetup.com. Whether you're into travel, running, movies, board games, or just want to meet a group of nice people, there's a Meetup for that.
Couchsurfing. The Couchsurfing community in the Florida Keys isn't just for free accommodation, it's also for socializing. The local Couchsurfers often put on events and meetups.
Put out feelers on social media. You never know — often a friend of yours will have a cousin or friend who is in Key West at the same time as you, or knows someone who is living there full-time.
Tinder. If you're looking to date or hook up in the Keys, it's as easy as swiping right.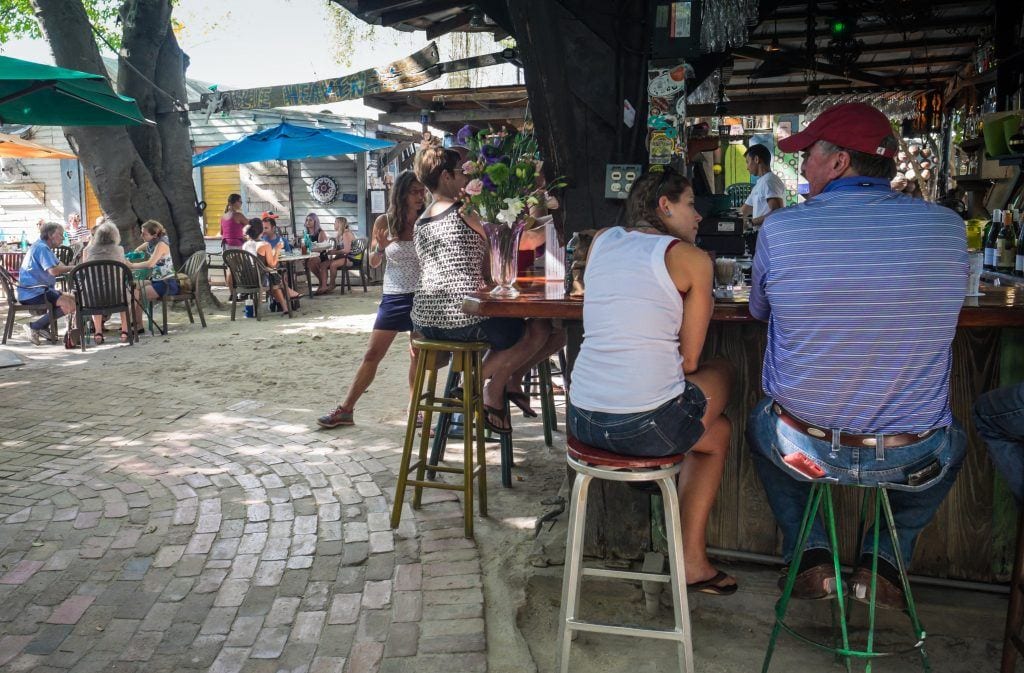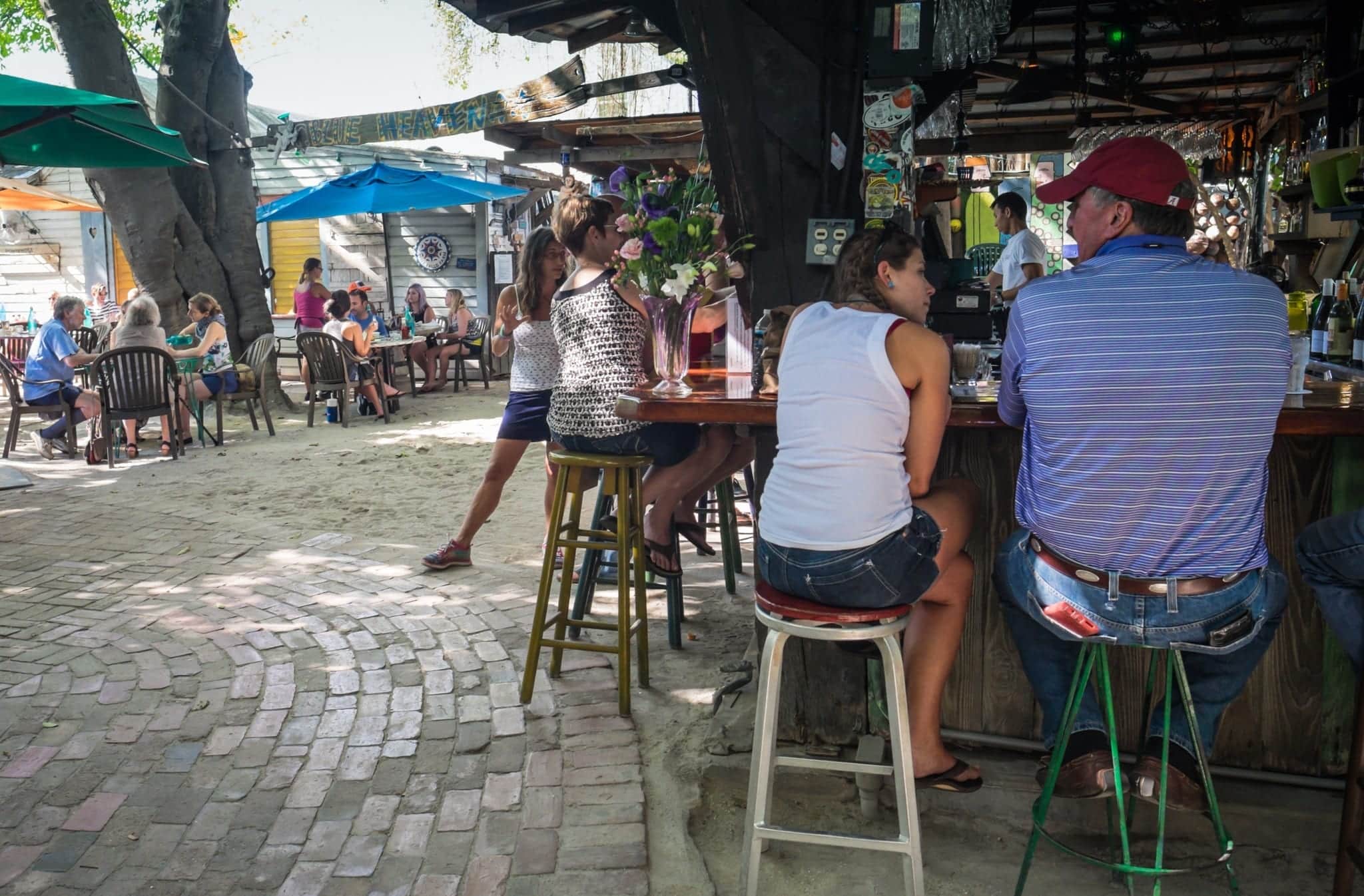 What to Pack for the Florida Keys
The Florida Keys are a very casual destination fashion-wise. This isn't Miami. There is just about zero need to dress up (unless you need costumes for Fantasy Fest). Locals dress to stay cool and comfortable.
Going-out clothes in the Keys are casual: think denim cut-offs with t-shirts or tank tops, cargo shorts, tropical shirts, cheap cotton sundresses, flip-flops. Dress like you're attending a Jimmy Buffet concert.
Some people dress up a bit in Key West, but that's a good way to immediately brand yourself as an outsider.
There are a few special items that you should pack:
Reef safe sunscreen — Yes, there are reefs in the Keys, and you may be swimming near them. But even if you're not, the Florida Keys are a delicate environment and reef safe sunscreen makes a lower impact on the environment.
PacSafe Travelsafe Portable Safe — I consider this portable safe the single most important thing I pack. Use it to lock up your valuables in your accommodation. I take mine all over the world.
Dry bag — You WILL be out on the water at some point in the Keys, if not daily. Keep your camera and valuables in a dry bag to protect them from saltwater. If you only want a small bag for your phone, I recommend a waterproof phone bag instead.
Reusable water bottle — I especially recommend an insulated water bottle to keep your water from heating up somewhere as hot and sunny as the Keys.
Comfortable sandals — Let your feet breathe in the Keys; you don't need sneakers. I recommend bringing a pair of sports sandals and a pair of flip-flops. I've been wearing Teva Tirra Sandals for more than a decade and I love my Abeo flip-flops with arch support.
Insect repellant — Yes, there are bugs in the Florida Keys, and this will keep them at bay.
Wide-brimmed hat — I recommend a wide-brimmed hat with a chin strap that not only looks good but actually stays on your head while out on boats.
Rashguard — If you're snorkeling, this is essential. Snorkeling without a rashguard is a good way to burn your whole back and be miserable for the rest of your trip.
Speakeasy Travel Supply scarf — My favorite travel scarf brand has a hidden pocket for your cash! They come in styles for all kinds of weather and all genders. I recommend a lightweight scarf from their summer scarves collection for a trip to the Florida Keys.
More bras and underwear than you think you need — You'l be sweating a lot, especially if you come in the summer months. The boob sweat is unreal.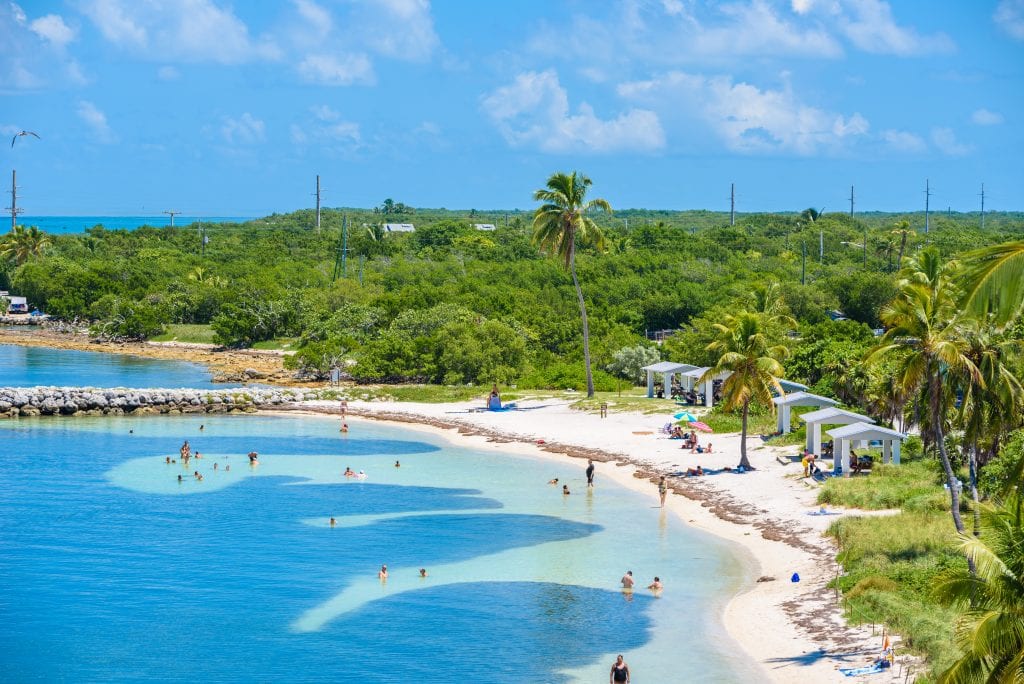 Travel Insurance for the Florida Keys
Do you really need travel insurance for the Florida Keys? Yes. If you get sick or injured on your trip, if you get robbed, or even if you have to be flown home for more care, travel insurance will protect you from financial ruin. I use and recommend World Nomads for trips in the United States.
And accidents do happen. I know that because the bumper fell off my car when I was in Key Largo! I was able to get help from the car rental company, but that easily could have turned badly in so many different ways.
Travel insurance is especially important for the Florida Keys because it can refund you if hurricanes cancel your trip.
As always, be sure to read your policy carefully and make sure it's a fit for you. See what World Nomads covers here.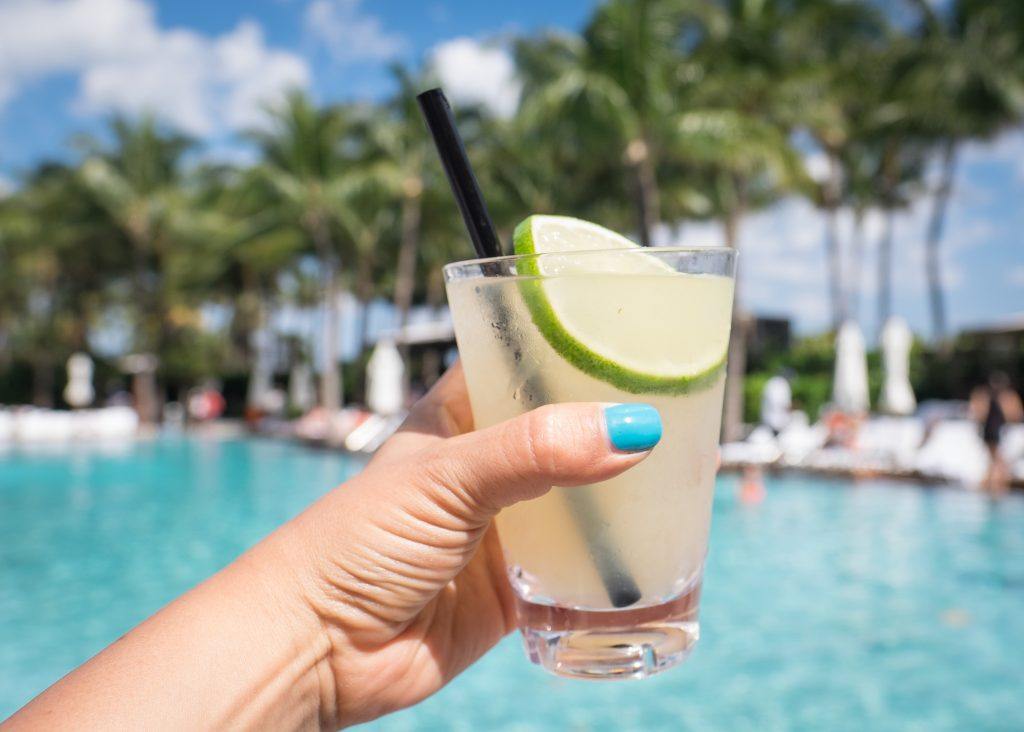 Don't forget about Miami!
Unless you're flying into and out of Key West, you'll be passing through Miami at some point. If you have the time, you should add on a few days in Miami! Miami has a completely different vibe from the Keys — more sophisticated, more Latin, more diverse, obviously more urban. I liked Miami a lot more than I was expecting to.
If you want to soak up the scene in South Beach, the W South Beach is where you want to be. That pool, right on Miami Beach, is where you want to spend your days, margarita in hand!
If you'd rather avoid the South Beach scene and stay in a cool, artsy neighborhood, I recommend getting an Airbnb in Wynwood. This neighborhood is full of interesting shops, restaurants, and bars, and the artsy atmosphere is unparalleled.
Every time I'm in Miami, I make sure to grab a meal at CVI.CHE 105, a Peruvian restaurant with the most outstanding ceviche and tiraditos. They have several locations; I go to the one in downtown Miami.
Also, Miami happens to be home to the most gorgeous people I've ever seen. Of every gender. Enjoy the hot.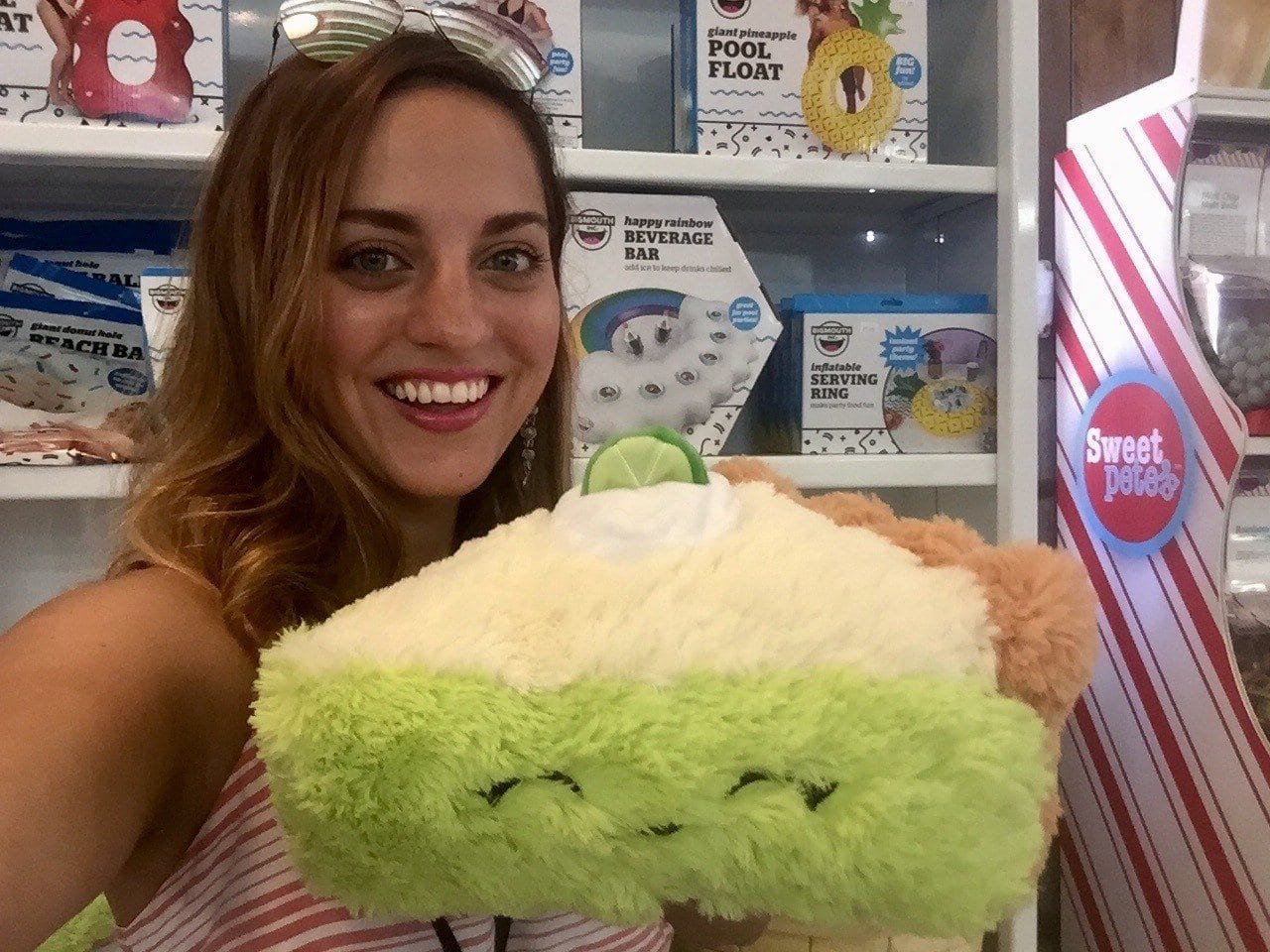 The Florida Keys are waiting for you!
I know you're going to have a spectacular time in the Florida Keys. This might become one of your favorite destinations in the United States. Go enjoy yourself and those marvelous, marvelous islands!
Then come back and tell me all about it!
---
More on the Florida Keys:
Key West, You Are My New Favorite
A Sizzling Summer Trip to the Florida Keys
Miami is Nice, So I'll Say It Twice
---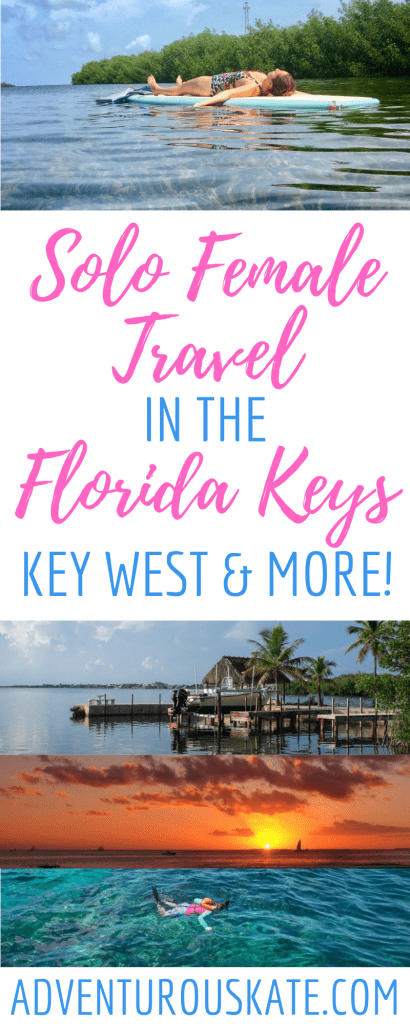 Have you been to the Florida Keys? Do you have tips? Share away!