Adventurous Kate contains affiliate links. If you make a purchase through these links, I will earn a commission at no extra cost to you. Thanks!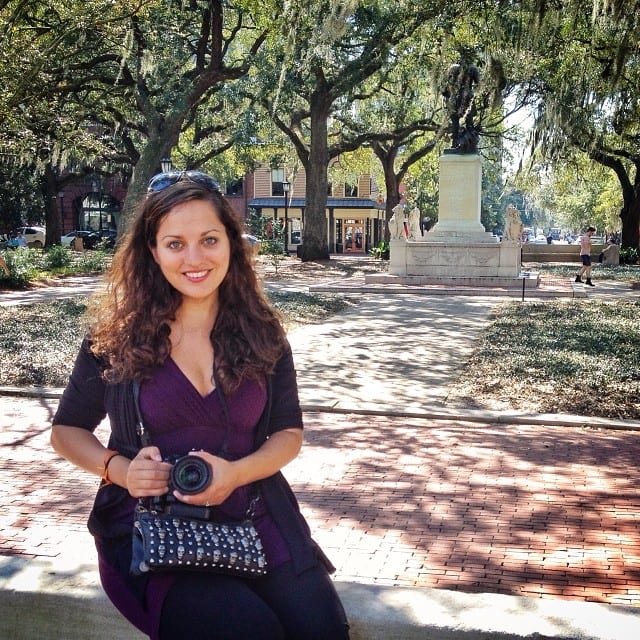 It's almost over.
When Mario and I set off on the SOTM Tour, we planned on being away for a year, or maybe a year minus two weeks or so. Well, we have an official end date now: May 9.
On that day, we'll board a flight from Malta to Birmingham, England, a little over eleven months since we flew out of the same airport en route to Paris.
It seems like forever ago.
I hit a wall this month. The #SouthUSA trip was busy, interesting, and so much fun — but as soon as we arrived in Washington, DC, I was exhausted and no longer wanted to do anything but sit at home.
Now that I think about it, it probably had something to do with going from this…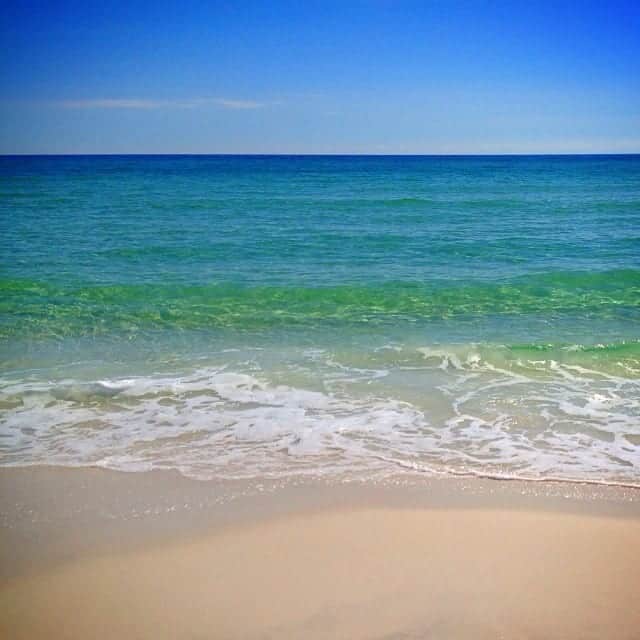 To this.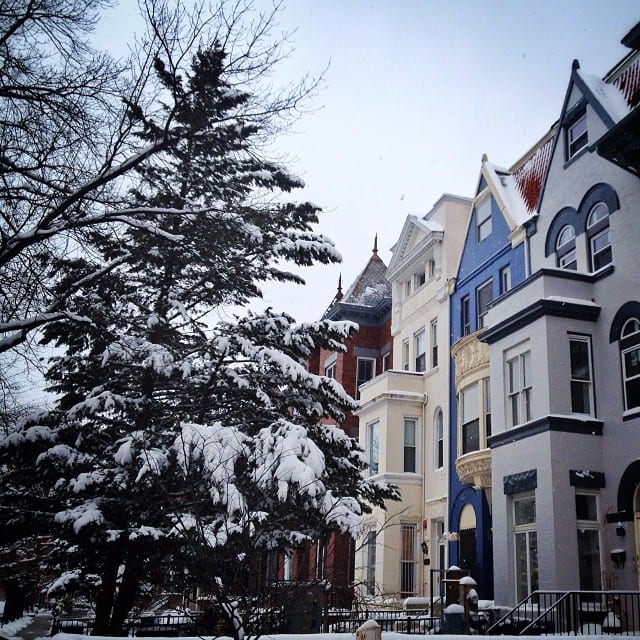 My apathy got worse as we traveled up the East Coast, and by the time I arrived in New York, I wasn't even taking pictures anymore.
I'm counting on getting my mojo back when I fly to Germany next week. Until then, I'll be lying low.
Destinations Visited
New Orleans and Vacherie, Louisiana
Ocean Springs and Biloxi, Mississippi
Foley, Alabama
Pensacola, Pensacola Beach, Seaside, Apalachicola, and Jacksonville, Florida
Jekyll Island and Savannah, Georgia
Charleston, South Carolina
Washington, DC
Baltimore, Maryland
Philadelphia and Havertown, Pennsylvania
New York, New York
Reading, Lynn, and Cambridge, Massachusetts
Favorite Destinations
Savannah. So incredibly romantic and magical and artistic and filled with history. Savannah is breathtaking, and it has earned a spot on my list of favorite cities.
Seaside. The destination that made me love Florida: perfect, immaculate, architecturally interesting, and a Stepford-esque environment of what a beach getaway should be.
New York. I may not have done much this time, but always, always enjoy my time in this crazy city. Even though I've never lived there, I really feel at home in New York.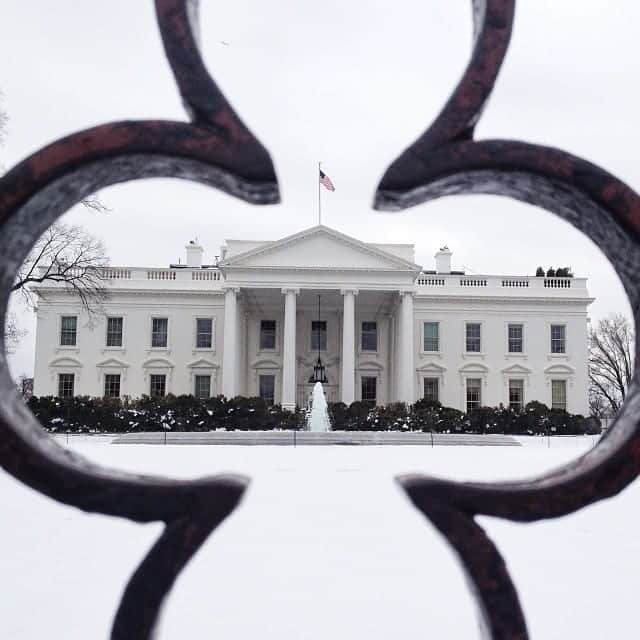 Highlights
The #SouthUSA trip was incredible. I won't rehash those moments — you can check them out here.
From DC through the Boston area, the highlights were spending time with family, many friends old and new, and a few adorable animals along the way.
Some of the travel highlights: seeing the White House under a rare blanket of snow, diving into the Smithsonian putting together a mini House of Cards tour in DC and Baltimore, getting to know the surprisingly artsy city of Baltimore, going to all the Rocky sites in Philadelphia (that was for Mario), and seeing Thank You For Being a Friend, a Golden Girls drag tribute show in New York.
At home, it's been all about the wedding stuff. We've checked out our potential venue (nice), sampled some food from a possible caterer (yum), and I tried on some dresses (blech).
Oh, and this month we had the first celebrity sighting of the trip — John Waters at a bar in Baltimore! Mario took a moment to say hello to him, as he actually interviewed him for the BBC back in the day.
Memorable SOTM Pic
In Manila, there are communities of people who live in the city's cemeteries. Photographing these people and telling their stories was one of Mario's biggest goals for this trip, and he achieved it, photographing several residents of Manila's North Cemetery.
This woman, Arlene, shown here with her daughter, Axl, was told by her grandmother not to be in a hurry to marry. So how old was she when she actually did get married? Find out here.
Best Thing I Ate
I've talked about the charbroiled oysters of Biloxi before and I will in at least two more posts, so I'll skip them for now and instead talk about the second-best item during this month.
La Superior, an excellent taqueria in Williamsburg, Brooklyn, has the best guacamole I've ever had. Seriously. That alone is reason to go. Their tacos are equally stupendous, especially the chorizo and lengua (beef tongue) varieties. Tacos cost $3 each; chips and guacamole cost $5.
Best Place I Stayed
This month we stayed at Country Inns and Suites on the #SouthUSA trip and we stayed with friends and family for the rest of the month. Since I'm sure my friends won't be letting out their rooms and couches anytime soon, and since I already mentioned the Country Inn in Savannah's Historic District previous, I'll talk about another of my favorites: the Country Inn in Jacksonville, Florida.
The absolute friendliest staff I have met in any hotel, ever. Everyone was full of smiles, greetings, and travel tips. This is the first hotel I've ever been where the maids introduced themselves to me and asked about our trip! We also got tips from the kind manager on neighborhoods to check out and local family businesses specializing in artisanal food, like the delicious Peterbrooke Chocolatier.
And while all the Country Inns have hot breakfasts included, each property had a few unique breakfast items. In Jacksonville, it was the berries, which I put on everything. The staff seriously were the sweetest people ever and they made Jacksonville a highlight.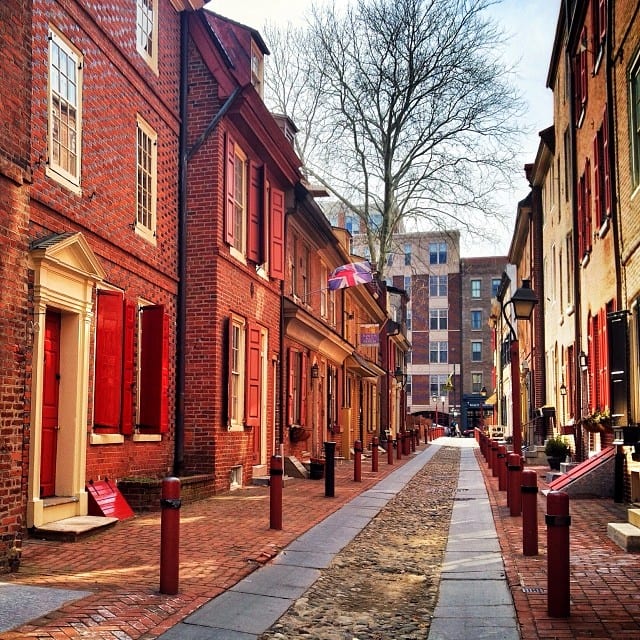 Challenges
Living without heat or hot water for five days — I might expect that in Cambodia or Bulgaria. Of all places in the world, this happened to me in New York.
Whenever I visit New York, I stay with my sister Sarah and her boyfriend Zack in their Harlem apartment. Her gas was shut down following the deadly explosion in Harlem several weeks ago. The maintenance company checked for gas leaks; frighteningly, they found some in her building, and they fixed them.
But then they didn't turn the heat back on for nearly three weeks.
Temperatures outside were below freezing for several of these days. Sarah and Zack bought a space heater to warm their place up and made creative meals with their George Foreman Grill and slow cooker, as the stove had no gas. We took bucket baths, heating up water in the microwave and then splashing it on ourselves in the bathtub as we scrubbed.
The building management said that their request to turn the heat on could take weeks for the maintenance company to implement. Meanwhile, the maintenance company said that the building management hadn't submitted the complete paperwork.
And then ABC came calling. Sarah was featured on their news report!
Unsurprisingly, as soon as the building management heard that the media had been called, they managed to turn the heat back on. Not before several tenants in the building withheld their rent, though.
While it's smart that the company checked the gas lines following the explosion, and possibly could have saved a few lives by doing so, the reason the leaks were there in the first place was due to negligence, the building inspector found. And there is no reason why a building full of people, including babies and shivering pets, should be without heat for several weeks in freezing temperatures in Manhattan.
I'm so glad this is over, for Sarah and Zack's sake.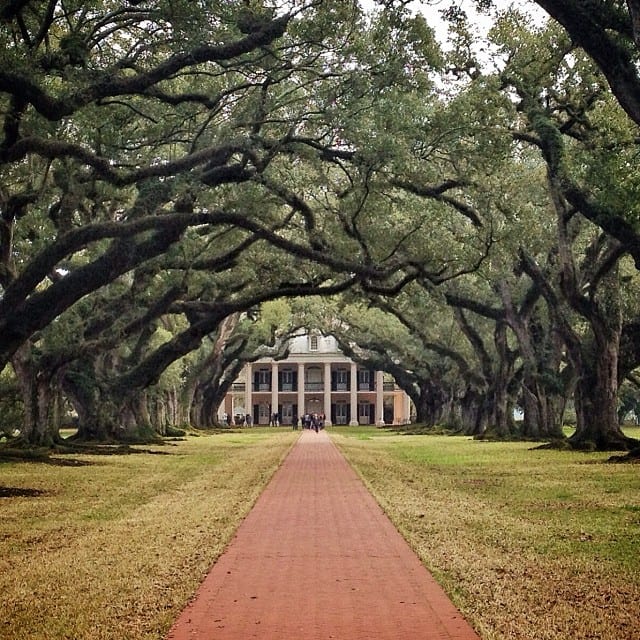 Most Popular Photo on Instagram
One of my big goals of the #SouthUSA trip was to photograph the famous path leading to the mansion at Oak Alley Plantation, and I did just that. In fact, Mario and I immediately sprinted to the end of the alley following our tour, trying to get there before it was filled with crowds! It paid off.
This photo got 298 likes, making it my third most liked Instagram photo of all time.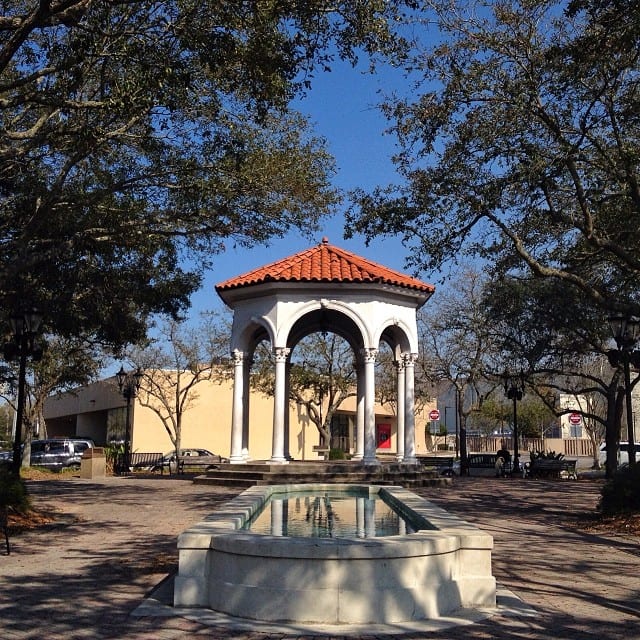 What I Read This Month
NOTHING. For the second month in a row. I'm not happy about it.
Coming Up in Month Eleven
I'll be here at home until the 13th, when I fly back to Europe!
My first stop? Leipzig, Germany! I'll be appearing at Social Travel Summit, a new conference aimed to bring together travel industry leaders and top travel bloggers. I'll be attending the summit as a delegate; Mario will be giving a talk on journalism.
After the conference, I'll be heading to Wilhelmshaven to visit the Wadden Sea (a new UNESCO World Heritage Site for me!), then I'll have a week to spare in Germany before my next flight. As tempted as I am to spend the full week in my beloved Berlin, I'm thinking that it might be nice to see somewhere new. Maybe Hamburg?
That flight on the 28th will take me to a place I truly love: Malta. Mario's home country, the place we got engaged, and, in my opinion, one of the most beautiful and underrated countries in the world.
Along with Mario and several other bloggers, I'll be taking part in the new Blog Island Malta campaign. Similarly to Blogville Emilia-Romagna, a few bloggers be living together in the same space (a gorgeous palazzo in the city of Valletta!) and exploring primarily on our own, but taking part in a few organized activities as well.
Month Eleven, the last full month of the trip, will conclude in Malta.
Any suggestions for Month Eleven? Let me know!
Get email updates from Kate
Never miss a post. Unsubscribe anytime!