Adventurous Kate contains affiliate links. If you make a purchase through these links, I will earn a commission at no extra cost to you. Thanks!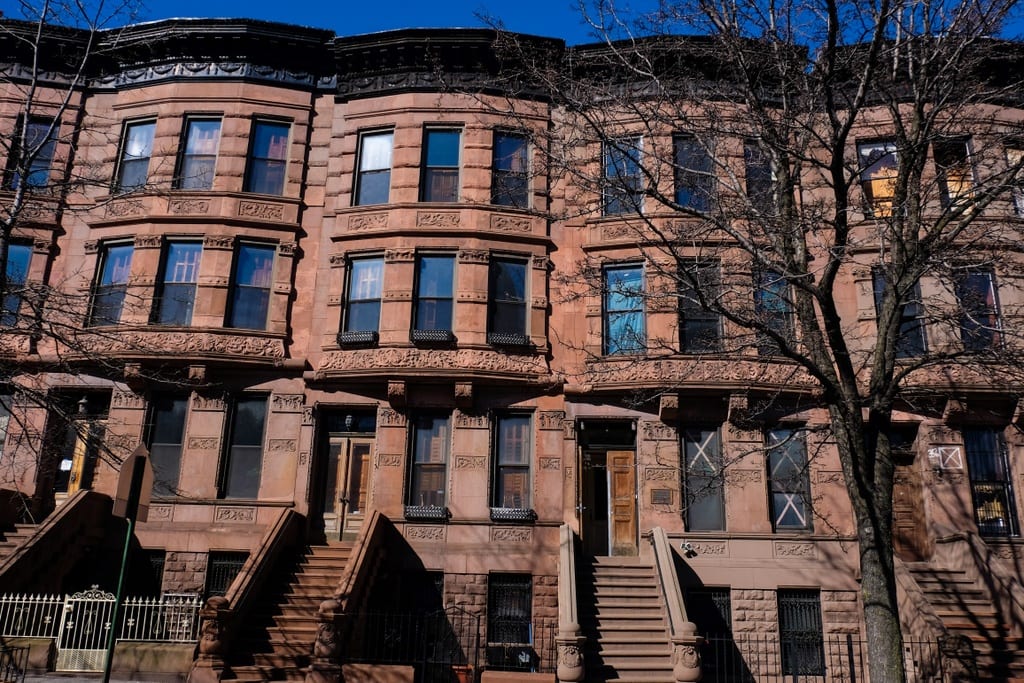 For the longest time, I was certain I would be moving to Brooklyn. It made the most sense — it was cool, most of my friends were there, it wasn't too far from the airport, and, well, it was cool. The epicenter of all things cool. And I was cool, wasn't I?
And so I spent several months checking out Brooklyn neighborhoods, one by one. I had spent most of my previous visits to New York staying in Harlem, where my sister has lived for years. Family members would often ask me if I was planning to live near her.
"There's not enough places to work in the neighborhood," I would say. "I work online. I'd become a hermit."
But then one night I went to dinner with my sister at Red Rooster on 125th St. in Harlem. Red Rooster, the latest restaurant by Marcus Samuelsson, has been enormously popular since its opening in 2011.
It was the atmosphere that struck me. The live music, the chic cocktails, the eclectic Southern fusion menu with Scandinavian touches, the fact that in this restaurant was one of the most diverse groups of people I had seen in New York. Everyone was welcome here. It was a weeknight and yet it felt like a party.
Over sweet potato donuts, I looked at my sister and smiled. "I'm starting to think I was too fast to write off Harlem."
A few months later, I was settling into my one-bedroom apartment in the heart of Hamilton Heights, Harlem — something I couldn't have imagined just a few months ago.
Yeah, I might have shocked a lot of people.
"But Kate! You belong downtown!" one friend exclaimed.
"Nobody's ever going to visit you," another friend told me.
Still, moving to Harlem was the smartest decision I could have made.
---
UPDATE (March 2019): Three years later, I'm still living in Harlem and still loving it.

I had to leave my apartment because my landlady sold the brownstone, but I ended up moving into a much larger apartment one block away.

Hamilton Heights has changed quite a bit in the last few years — it's gentrifying rapidly. It's now THE queer neighborhood of uptown, especially for nightlife. You see a lot more white kids and older white people than you did in 2016. Adriano Espaillat has been elected our new Congressman, a symbolic move as Harlem's seat is now held by the first Dominican-American to serve in Congress, and was once an undocumented immigrant.

I wanted to spend a few years getting to know Harlem well before writing an in-depth guide to the neighborhood. As of February 2019, I have finally done that. The post is called 124 Best Things to Do in Harlem, New York City and it includes 50 black-owned businesses — far more than any guide I've found online.
---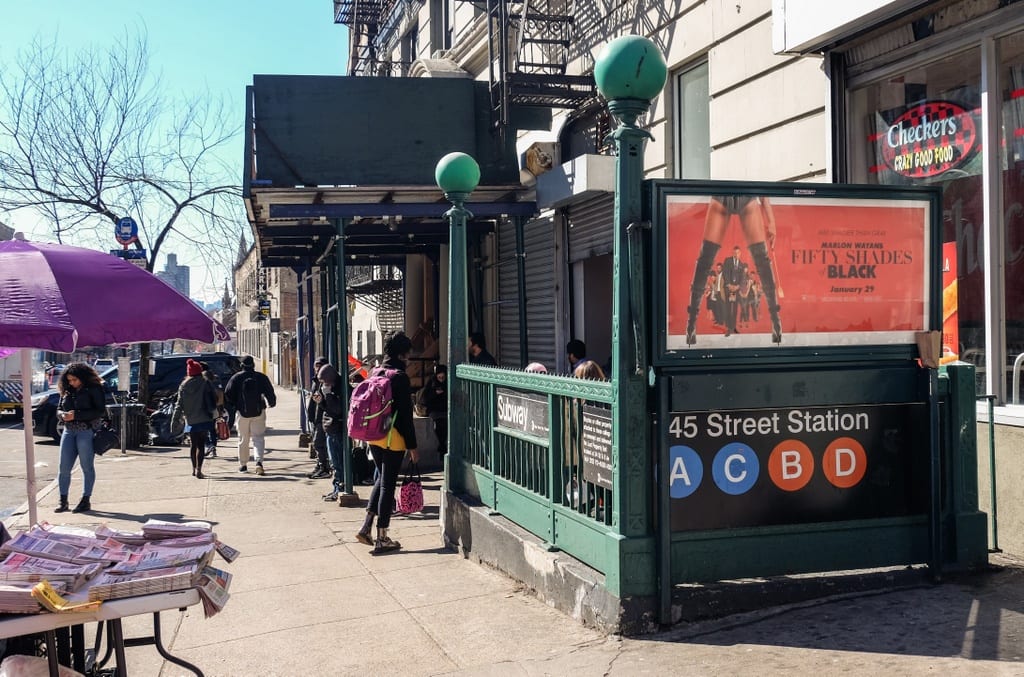 Understanding Harlem and Brooklyn
First of all, before I write anything more, know this: Harlem is a huge and diverse neighborhood.
I live in Hamilton Heights, which is part of West Harlem. Part of Hamilton Heights overlaps with Sugar Hill, and it borders Manhattanville to the south and Central Harlem to the east. Washington Heights, which is not part of Harlem, is to the north.
The borough of Brooklyn is even more enormous and diverse than Harlem. The neighborhoods I was considering living in were Brooklyn Heights, Cobble Hill, Downtown Brooklyn, Boerum Hill, Crown Heights, and Bushwick.
That said, I'll be using the terms "Harlem" and "Brooklyn" throughout this post for simplicity's sake.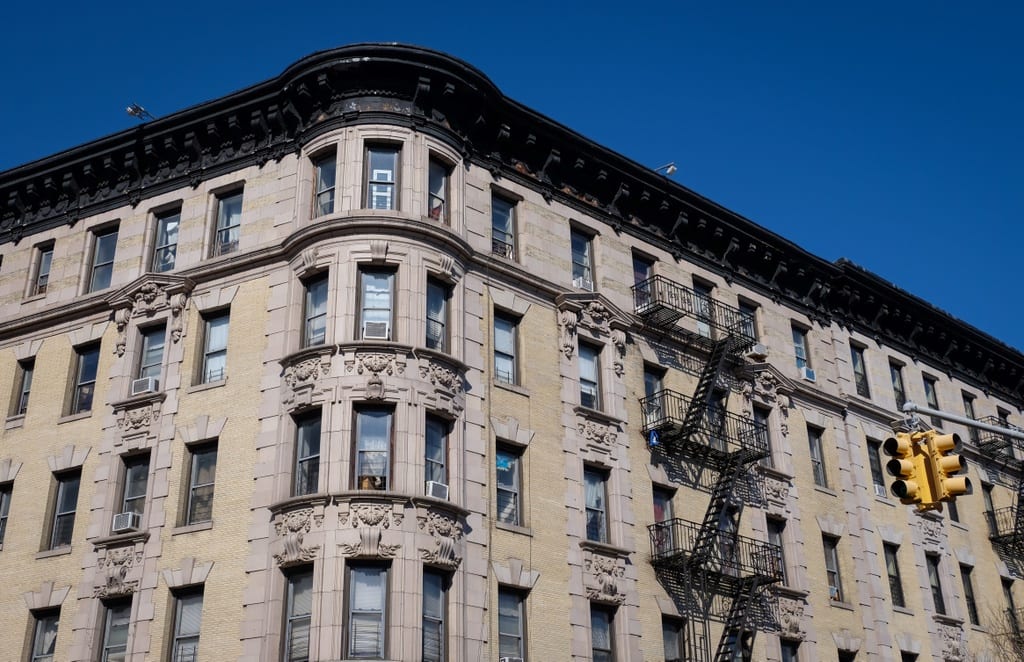 What I Love in a Neighborhood
In my post-college years, I've lived in several different neighborhoods in two major cities, Boston and London, along with some suburban areas. Beyond that, I've spent a lot of time traveling around other cities and spending short- or long-term stints living like a local. In that time, I've learned what works for me in a place to live.
I don't like living in the heart of downtown. I did that when I lived on the Back Bay/Fenway line in Boston. While there were lots of good things about living downtown, I felt that the residents were an odd mix of the very wealthy (especially men working in finance), college students, and tourists. I preferred the slightly shabbier, more intellectual environments of Cambridge and Somerville.
I like a place with neighborhood pride. I like having good local places at which to eat, drink, and hang out. But I also want to live somewhere where people are happy to live and spend their time, not just grumbling about it until they can afford somewhere better.
Good transit is a major priority. If there's only one semi-reliable line to my neighborhood, I'm more likely to cocoon and less likely to venture further afield. I like to live somewhere I can get in and out, ideally on a few different transit lines, and somewhere I can get to the airport easily.
Overall, I like a neighborhood that is fun and active but not in the heart of the city. I liked staying in neighborhoods like Northcote in Melbourne, Bronte in Sydney, Nimmanhaeman in Chiang Mai, North Beach in San Francisco, and Shepherd's Bush in London.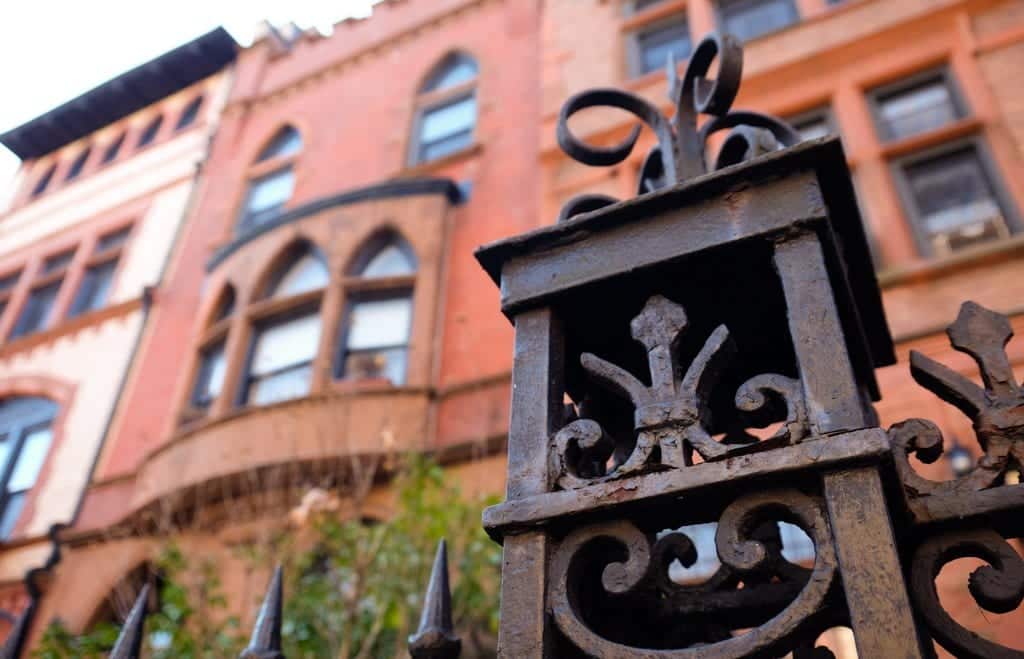 Checking Out New York Neighborhoods
My next step was to try out lots of different neighborhoods in New York. Overnight stays were a priority for me, as neighborhoods can feel markedly different at night.
I had done many stays with my sister in her current apartment in Hamilton Heights and in her last apartment, further south in Harlem, so it was time to check out other regions. I did multi-day stays in the following neighborhoods:
Brooklyn Heights. If I could live anywhere in New York, it would be Brooklyn Heights. The brownstones here are gorgeous and it's the first neighborhood over from lower Manhattan. Furthermore, Brooklyn Heights is adjacent to Cobble Hill, which is filled with awesome restaurants and shops, including a Trader Joe's. Also, everyone seems to have a dog here, including my best friend, who lives there! That said, this is a very expensive neighborhood.
Downtown Brooklyn. I had the best Airbnb here — a studio apartment on top of the Brooklyn Ballet with huge windows overlooking the sunset. (Sadly, it's no longer available for rent.) Downtown Brooklyn doesn't have the beauty of other neighborhoods, but if you're in the southern part, it's very convenient to Brooklyn Heights, Cobble Hill, and Boerum Hill.
Boerum Hill. Boerum Hill seemed to be the best fit for me — close to Brooklyn Heights and Cobble Hill, and similar in atmosphere and beauty, but further from Manhattan and therefore more affordable. Almost every major subway line in Brooklyn goes through Atlantic Terminal, which is in the neighborhood.
Crown Heights. Crown Heights was probably the best "on paper" fit for me — decent rents, not far from most of my Brooklyn friends, on the A train, an easy journey to the airport, and home to the best coffee shop I've worked from in New York City (Breukelen Coffee House).
But Crown Heights just didn't do it for me. While I never felt unsafe there, I never felt comfortable, either; it almost felt like my intuition was screaming at me for three days straight. I know better than to ignore my intuition. (No offense to my friends who live in and love Crown Heights. I can see why people love living there; it just wasn't for me.)
Bushwick. Weird as hell. At times, I loved Bushwick madly; at times, I couldn't stand it. This is the artsiest neighborhood in New York. It's cheap and full of cool restaurants, galleries, and coffee shops. They're all spread out quite a bit through a warehouse-filled district. Ultimately, though, I didn't feel like I would fit in, and deemed Bushwick a fun place to visit rather than a place to live.
Upper West Side/Morningside Heights. I really like this part of the Upper West Side, close to Columbia. I stayed on 109th St. and loved it. Even though, like the chi-chi Brooklyn neighborhoods, it was a bit out of my price range (and not close to an express train besides the 2 at 96th). That's what ultimately put me off.
Other neighborhoods were jettisoned for various reasons. Rents were rising at an astronomical rate in Williamsburg. Park Slope was too pricey for the inconvenient transportation. Bed-Stuy wasn't gentrified enough. And as much as I would enjoy living somewhere like Greenwich Village, it would be a similar atmosphere to my time in Back Bay: lots of extremely wealthy people, lots of NYU students, and the only apartments in my price range would be dreadful.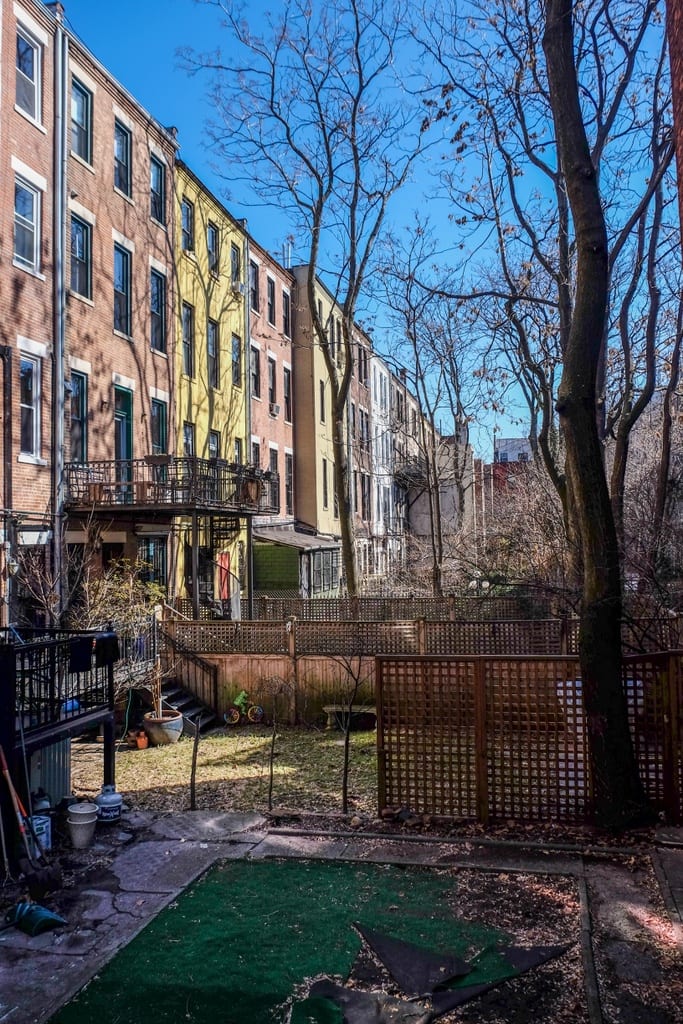 So after all that, why did I end up in Harlem?
Because I ran the numbers, compared the neighborhoods, and realized that there was far more value in Hamilton Heights than in any of the Brooklyn neighborhoods I looked at.
After traveling full-time for five years, my primary goal was to have a nice place to call my own. A place that could furnish nicely. A place where I could host tons of out-of-town friends. A place I wouldn't need to share with roommates. A place, most importantly, I could comfortably afford.
Basically, if I lived in this exact apartment in Brooklyn Heights — a large one-bedroom floor-through brownstone apartment with hardwood floors and an in-unit washing machine — it would cost at least $1,000 more, if not $1,500 more. That's a huge chunk of change.
Low prices. You get more for your money in Hamilton Heights than in cheaper Brooklyn neighborhoods like Crown Heights, Bed-Stuy, and Bushwick. You can get a renovated one-bedroom with an elevator, counter space, and a dishwasher for just $1,800. (Yeah, I know. Trust me, this is cheap for New York.)
High quality apartments. From what I've seen, most apartments in this neighborhood are either in newly renovated buildings or well-maintained brownstones. There are a few duds, as there are everywhere, but the quality is generally very high.
Excellent transportation. The 145th St. station, in the dead center of Hamilton Heights, has stops for the express A and D lines, which get you to midtown in two stops (!!), as well as the B and C. The 1 runs along Broadway.
Lots of cool restaurants, bars, and coffeeshops. You won't find them stacked up end-to-end like in Cobble Hill (except on Broadway between 148th and 149th, which I jokingly call Restaurant Row), but there are lots of good places. I'm thrilled that a bar as cool as Harlem Public is my local. Bono does amazing and well-priced Italian food. The Chipped Cup does fabulous coffee. And more are opening up every month.
I feel safe here. Incredibly safe. Yes, I do get occasional catcalls from men (which is standard throughout New York or any other American city) but I've never felt uncomfortable or in danger here.
The main drawback: people's reactions. "Wow, you're really far up," is the usual response. ("It's-18-minutes-from-Times-Square-and-I'm-a-five-minute-walk-from-the-express" has become my standard reply.)
But honestly, the distance isn't as big a deal as it looks on a map. It sure hasn't dissuaded my friends from visiting. My friend Anna even came from Bushwick, almost an hourlong ride away.
I have to be willing to make a long journey to visit my friends in Brooklyn. But that's fine. I love my friends and I love Brooklyn. (And I take my Kindle everywhere with me.)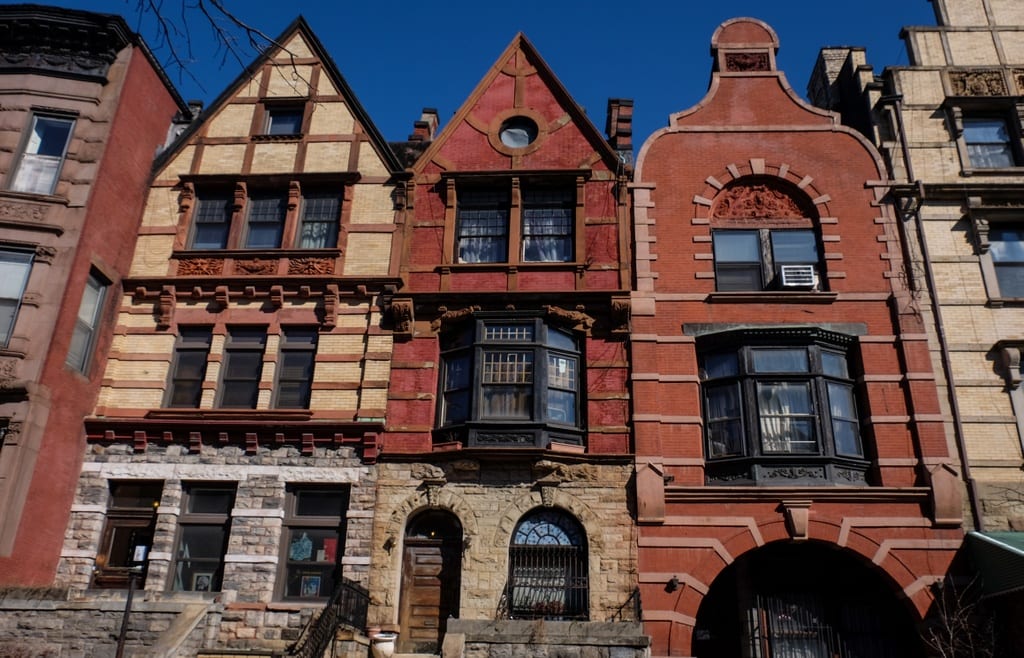 I find it interesting here.
Harlem is interesting to me in a way that none of the aforementioned Brooklyn neighborhoods are. It's so different from everywhere I've lived so far.
When I travel the world, my eternal goal is to fit in seamlessly. If I can't pass as a local, I hope to at least pass as a longtime expat. That's the way I feel about living here.
I love the architecture in Harlem. Hamilton Heights is home to a fantastic historic district (including the Royal Tenenbaums house!).
Being a lifelong R&B and hip-hop fan, I love that this is the music you hear when you're out and about. (I'm not used to hearing the music I love anywhere!) I immediately sit up straight in shock when I hear Lianne La Havas's "What You Don't Do" at the Handpulled Noodle or Miguel's "Simple Things" at the Sugar Hill Cafe.
That's the random R&B that I discover on deep cuts playlists on Spotify.
I love being part of a neighborhood with so much history and culture. There's so much more that I have to learn.
Also, a fact — Neil Patrick Harris lives in Harlem! He's part of the most famous celebrity family with young kids and two gay dads. They could have lived anywhere in New York City and chose to live in Harlem. I find that so interesting.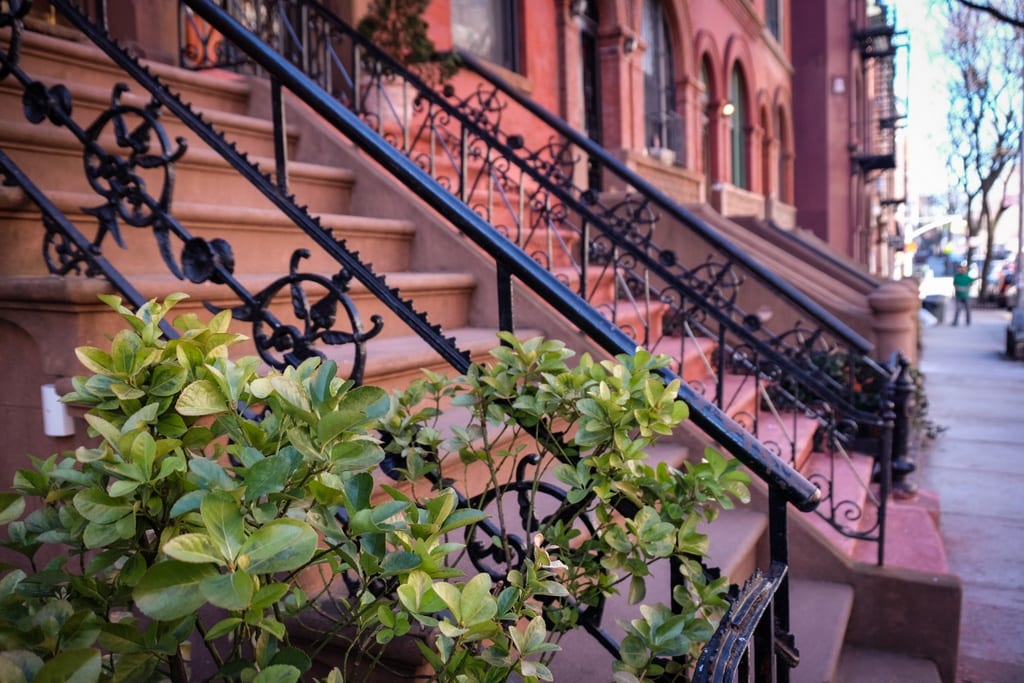 Most importantly: I'm in Harlem to give, not just take.
I am a middle-class person moving to a historically low-income neighborhood. I am a white person moving to a historically black and Latino neighborhood. I am not forgetting that for one minute.
Gentrification is neither unilaterally good nor bad; to insist so is ignorant. Longtime residents in gentrifying neighborhoods receive benefits like higher property values, more money being spent at local businesses, and a more attentive police force as well as detriments like being priced out of their neighborhoods. That said, for many residents, the bad outweighs the good.
No matter what I do, I'm gentrifying this neighborhood just by being here. But I have a choice about how my actions affect my neighbors. I want my presence in Harlem to make a positive impact.
How am I going to do that? First of all, I'm getting involved with local issues. My friend Maya (whom I profiled in my traveling solo as a woman of color interview) lives and works in Harlem as a community organizer! We've already talked about me joining her at the meetings and helping out.
There are times when they'll need a photographer with a good camera, she told me. There's a chance they could need help with social media outreach or something web-oriented. Or they might just need another set of hands. Those are ways I can contribute.
Second, I'm perusing the longtime local businesses as well as the hipster ones. Yes, I love my lattes from the cute coffee shops, but I also love the no-frills juice stands up and down Broadway. I love the pappardelle al cinghiale at Bono as well as the tamales from the truck on 145th street. I don't flee the neighborhood to get my nails done, even though the salons here are on the rough side. Instead of getting everything delivered from Whole Foods and Trader Joe's, I shop at the discount grocery stores in the neighborhood, along with the local health food store. I'm getting tickets to see the Dance Theatre of Harlem in April.
Third, I'm observing how people behave here and following suit. For example, I've noticed that, as in Asia and Latin America, the elderly are given an enormous amount of respect here. More so than in other parts of America. If you so much as grab fruit from the same bin as an elderly person, lord help you. Treat them like kings and queens here.
Fourth, I'm making an effort to get to know my neighbors. Such a small thing, but very important. As an introvert, chatting up strangers in the grocery store isn't my favorite thing to do, but I know this will have good effects.
Fifth, I plan to write more about Harlem and Hamilton Heights here. If I convince you to come up for a visit — or even move here — that's a good thing. Maybe I should host some reader meetups at Harlem Public!
Finally, I'm here to listen and learn and understand. I'm reading up more on black history and Harlem history. (Currently: The Autobiography of Malcolm X, someone I know very little about despite taking AP US History.) I'm checking out the local meetup groups. I'm honestly game for anything going on in the neighborhood that will help me get to know it better.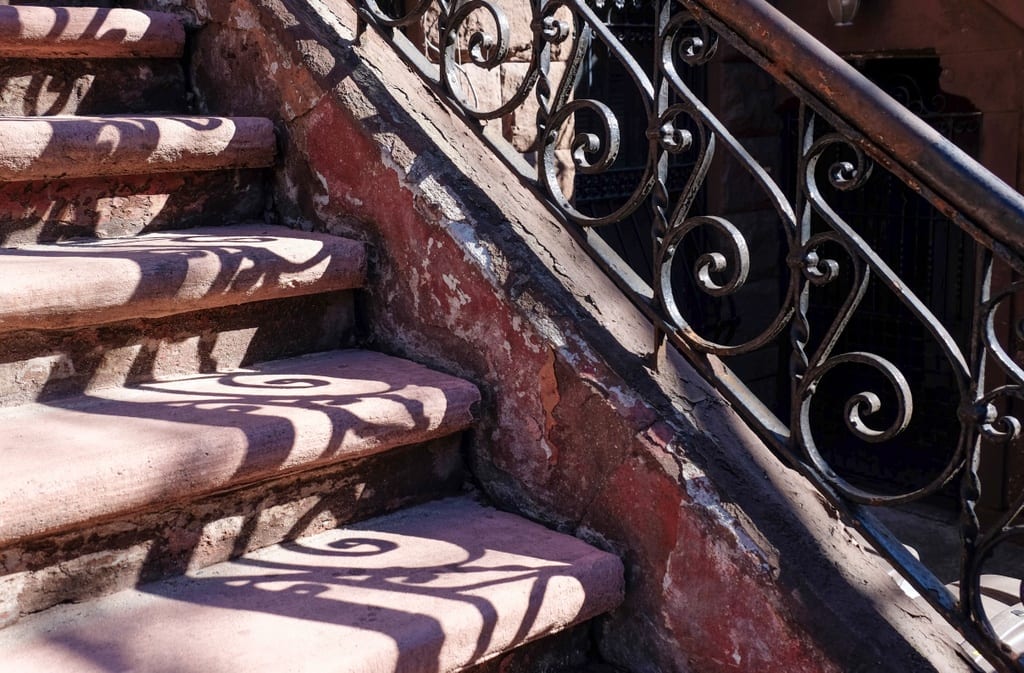 This is only the beginning.
I've only been here a few weeks, in the dreary winter, no less. Only time will tell whether I made the right choice. I will say this, however — I am very optimistic about my future here. Several times a day, my heart feels like it's exploding with happiness at my new life.
If you're in a similar position to me and contemplating a move to New York City, know that Brooklyn is not the only acceptable place to live. There are tons of great neighborhoods all over the city and you shouldn't overlook Harlem.
If you're looking for an apartment with nice amenities — like a renovated apartment or a dishwasher — or you want more square footage, Hamilton Heights should definitely be on your list. If you want to live alone, I'd highly recommend looking here.
But Harlem is more than just a cheap place to live. This neighborhood is rich in beauty and culture and has so much to discover. I can't wait to share it all with you.
---
READ NEXT:
---

If you could live anywhere in New York, where would you live?

Get email updates from Kate
Never miss a post. Unsubscribe anytime!