Adventurous Kate contains affiliate links. If you make a purchase through these links, I will earn a commission at no extra cost to you. Thanks!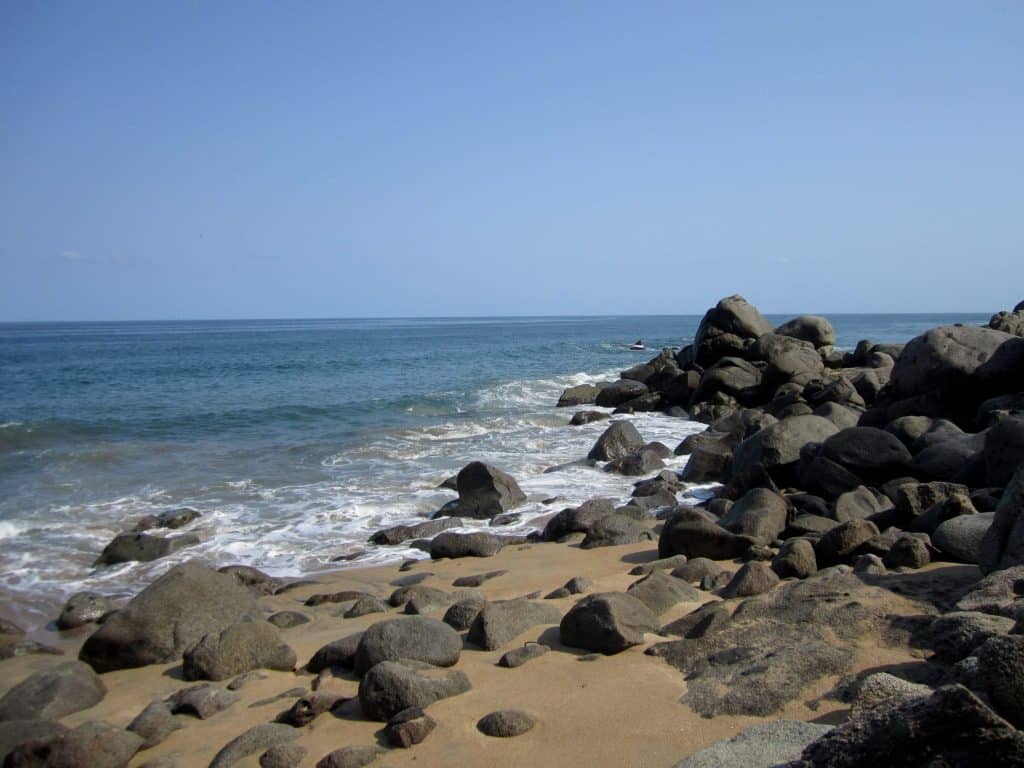 Months ago, I wrote a post on great trips for first-time solo female travelers. I highlighted three kinds of trips: outdoor group adventures, city breaks, and organized trips where you learn a skill — like surfing.
Then I found myself enjoying Sayulita, Mexico, on a fitness retreat with Nourish Retreats. It was exactly the kind of trip I had recommended earlier — and now that I had been on one myself, I can confirm that it's a great first-time solo trip!
I know that many of my readers would never want to travel the way I usually do (though they do enjoy reading about it!).  Backpacking, solo travel, and traveling in lesser-developed countries can be as difficult and exhausting as it is fulfilling.  But going to a retreat is something much easier to do.
You don't necessarily have to go to a retreat alone — two of the women with us were friends from home — but it's a great way to get your feet wet in terms of solo travel.  In fact, for one of the girls, it was her first solo trip ever!
Here are the reasons why retreats are great for first-time solo female travelers: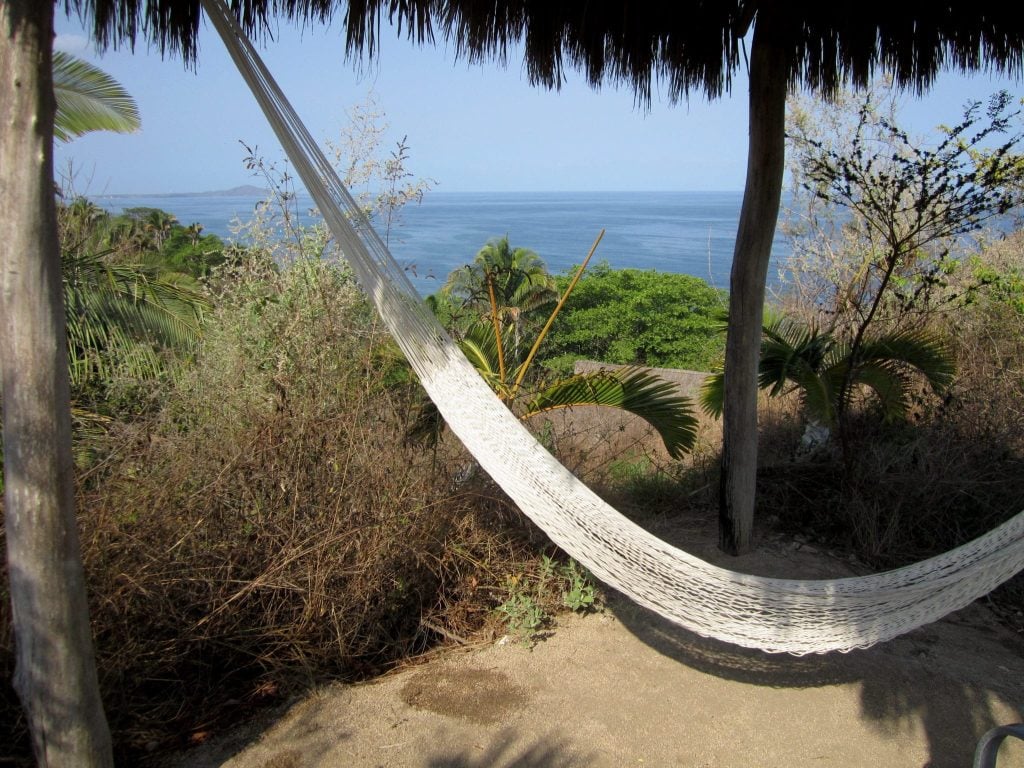 You don't have to worry about logistics.
The idea of traveling solo makes lots of women worry — about getting by in a foreign city, about not speaking the local language, about finding lodging, about eating alone.
While each retreat varies, they all take care of the major details — lodging, meals, and some activities at the very least, and often quite a bit more.
After years of buying the wrong train tickets, getting kicked out of hostels, and wandering streets for hours looking for something decent to eat, it was a huge relief to sit back and know that everything was taken care of.  In fact, I didn't know what to do with myself at first!
At Nourish Retreats, we were picked up right at the airport and taken to the glorious Haramara Retreat.  We had transportation to the market and our surfing lessons.  Our meals were at the same times every day, and of course, our lodging was arranged.  I didn't have to worry about a thing!
You get to spend time doing an activity that you enjoy.
Whether you choose a fitness retreat, like I did, or a meditation retreat, or a cooking retreat, or a surfing retreat — or any combination thereof, because they exist! — you get to spend time doing an activity that makes you happy.
One piece of advice that I always give travelers is, "Do what makes you happy." Don't waste your time doing things that you think you should do — do what you want to do!  Travel is a chance to do something special for yourself, and being on a retreat is one way to do that.
At Nourish Retreats, I was glad to become the yogi I always wished I could be — and finally found it in me to wake up early and do yoga first thing each morning.  Oh, and surfing in Punta de Mita was pretty good, too!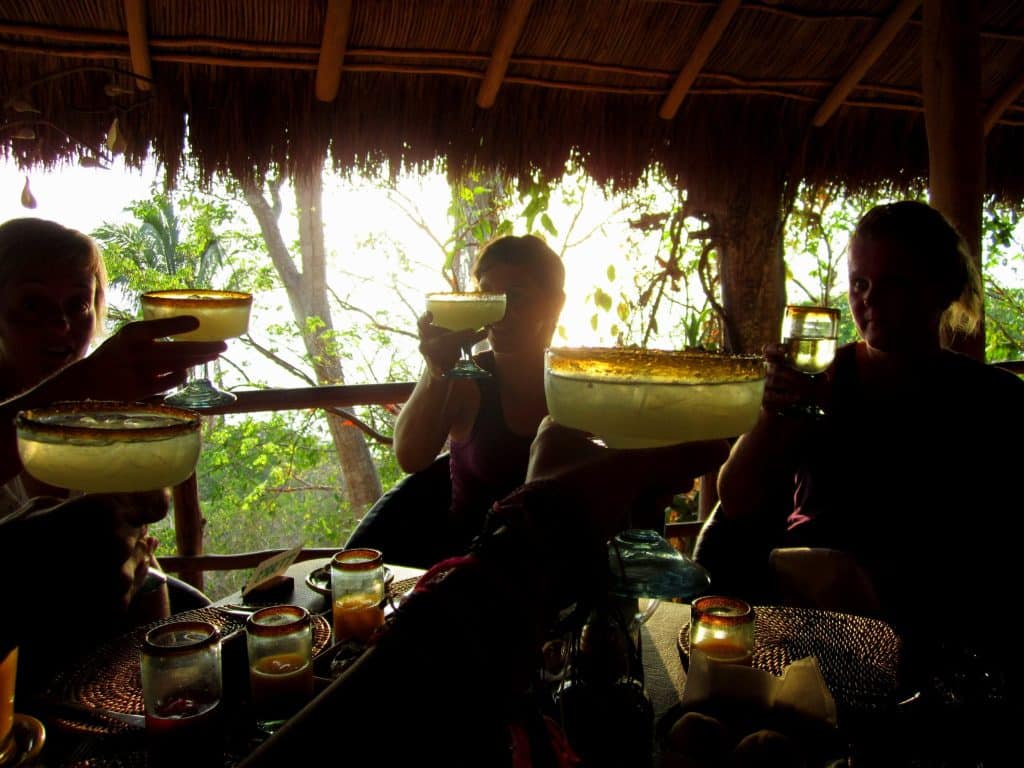 You meet lots of new friends.
I've found that when I change routines, time seems to pass extremely slowly. So after a day in a new environment, it feels like a week — and it feels like you've been friends for a lifetime.
Sure, you might not love everyone you meet, but there's no chance that everyone on this trip is a total misanthrope. I guarantee you'll find at least one person with whom you'll get along well.
I loved all of the girls I met at Nourish Retreats — we got along so well all week! — and especially got close to my two roomies in the dorm.
And a bit of news — I just found out that Nourish Retreats are returning to Sayulita this November!  If you want to go on the retreat that I went on, you can!  Stay tuned for more information as it happens.
I spent my week in Sayulita as a guest of Nourish Retreats.  All opinions, as always, are my own.
Get email updates from Kate
Never miss a post. Unsubscribe anytime!