Adventurous Kate contains affiliate links. If you make a purchase through these links, I will earn a commission at no extra cost to you. Thanks!
After spending a few days in Ljubljana for the fantastic Ana Desetnica festival, it was time to hit the road! I knew I wanted to see more of the country, so I planned to spend four days road-tripping through Slovenia with my friend Peter, the blogger behind Travel Unmasked.
Now, if you've been on a road trip before, you know they can can test friendships. Peter and I had never traveled together beyond a few days in Scotland a year and a half ago, but traveling as two people has a different dynamic than a large group.
Thankfully, we got along fabulously! We turned up the Kanye West and rapped "Through the Wire" together as we drove down the Slovenian highways.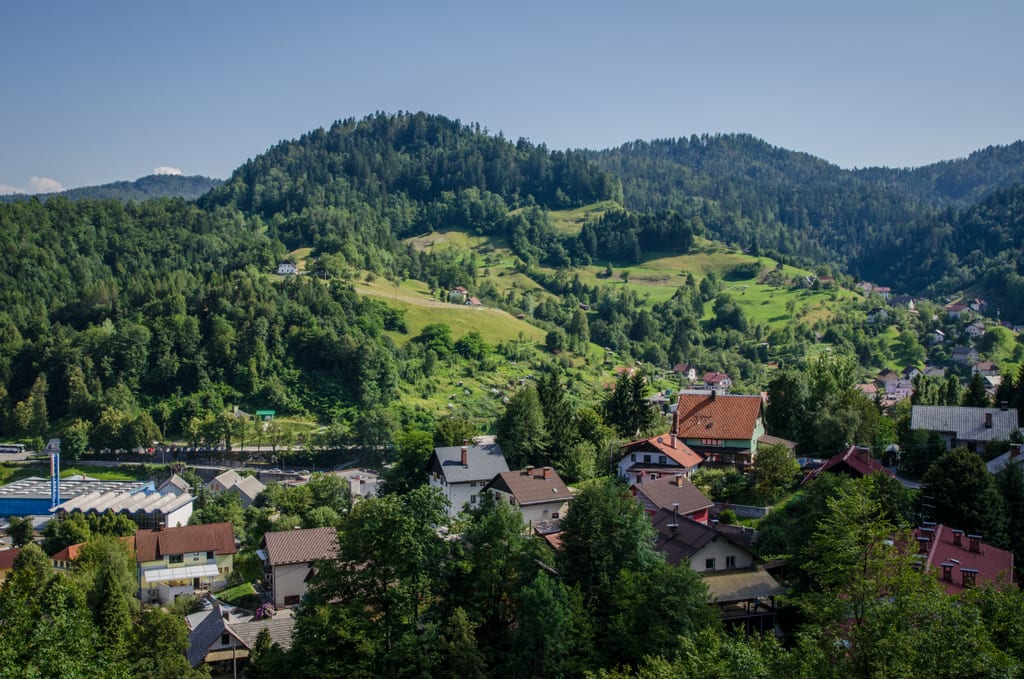 Slovenia for a Road Trip
Slovenia is a fantastic country for a road trip. The country is tiny, the roads are good, and most of the popular attractions are clustered in the western half of the country, making many destinations within a 90-minute drive.
Aside from the intense tailgating, which I found to be some of the worst I have ever seen (I even got tailgated while driving 90 mph!), I'm a huge fan of exploring Slovenia by car.
I did this road trip for four days, but it wasn't nearly enough. To get the most out of your trip, I recommend doing this itinerary in addition to a few days in Ljubljana and a day or two visiting the coast or other destinations.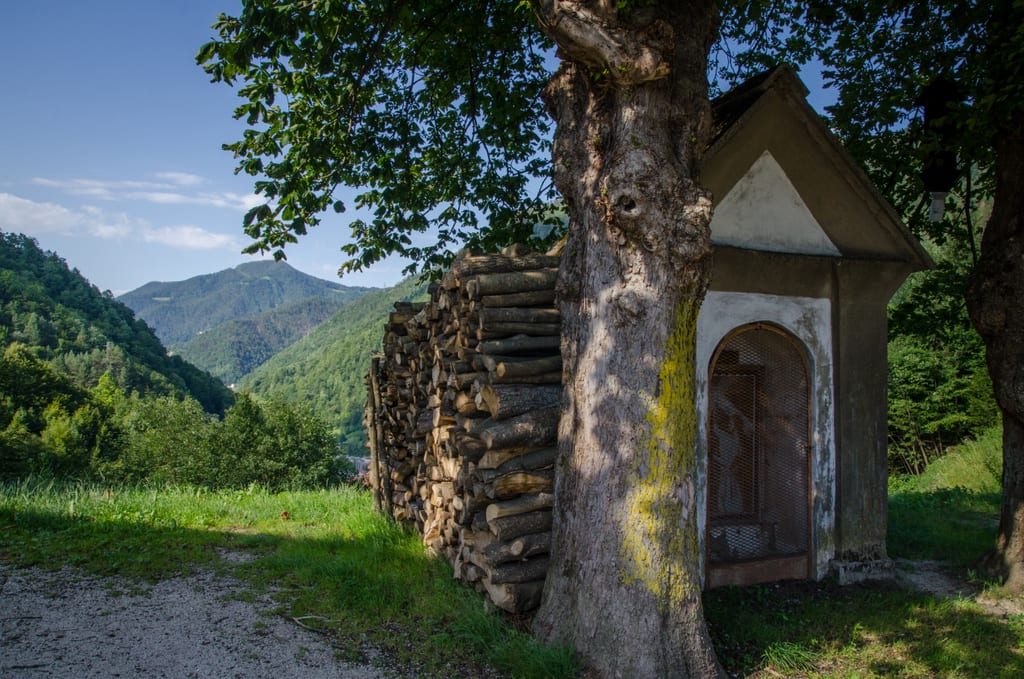 Day One: Idrija
After picking up our rental car at Ljubljana's central bus station, we took a winding road through the mountains to the tiny city of Idrija.
Idrija isn't a one of the more popular spots in Slovenia, but I wanted to visit the mercury mine, which was given World Heritage designation in 2012. Interestingly, this World Heritage Site is shared with Spain! The other half of the site is a mercury mine in the city of Almadén.
The mine, which was built in the 15th century, was fully functional as late as 1986.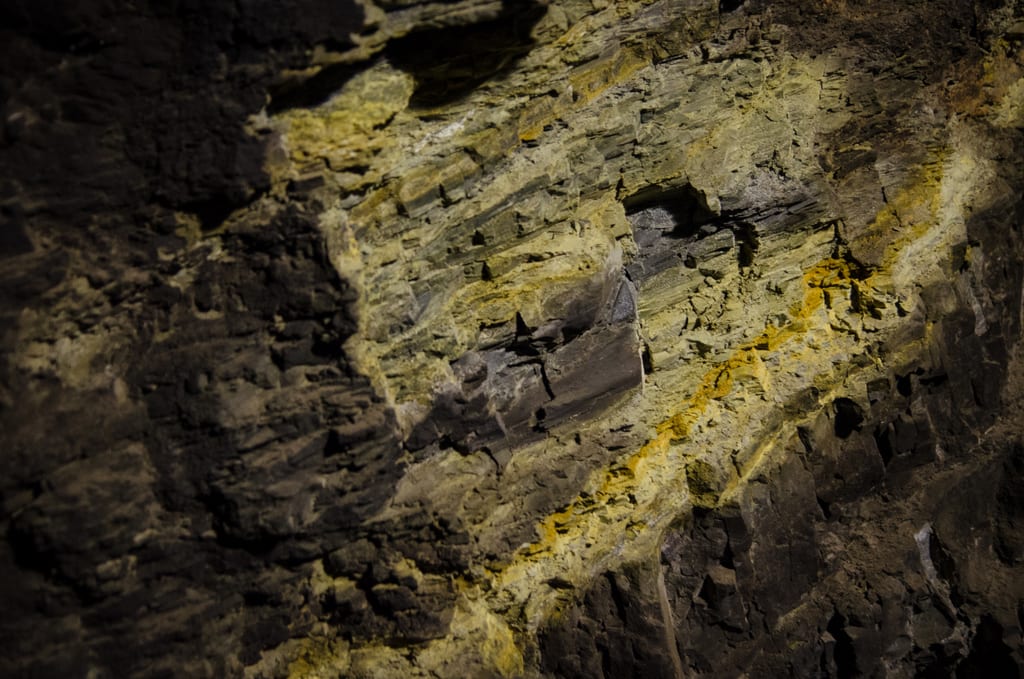 You can still see oxidized mercury in the walls.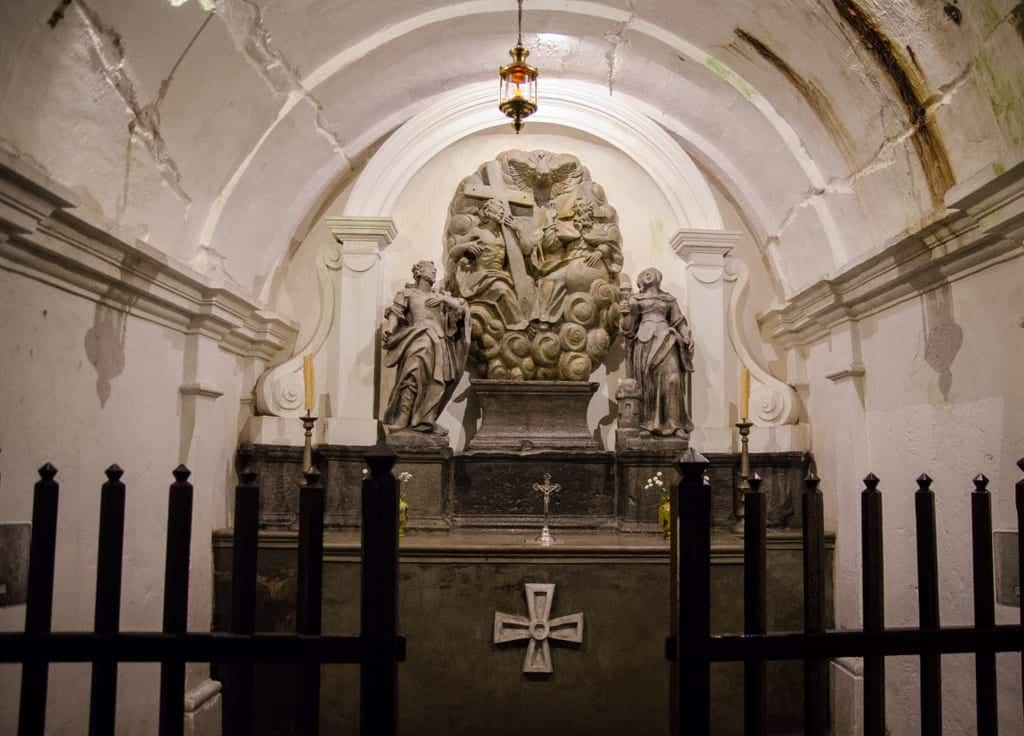 The miners had their own underground chapel.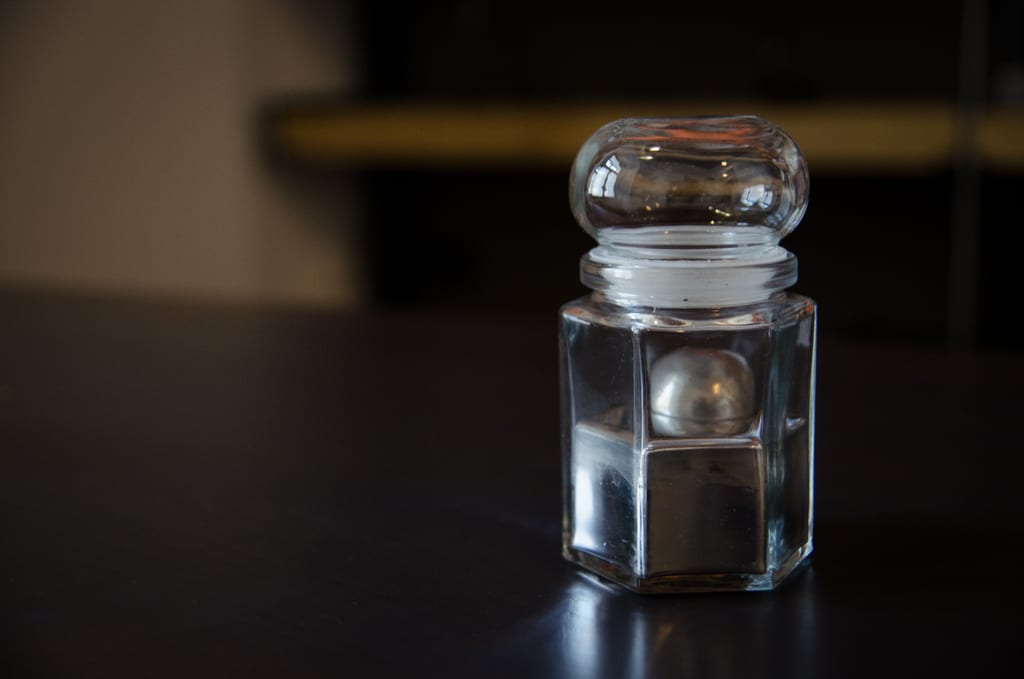 The cool thing about mercury is that it's heavier than lead! It's cool watching a lead ball bounce around in a jar of liquid mercury like it's a ping pong ball in a beer-filled solo cup.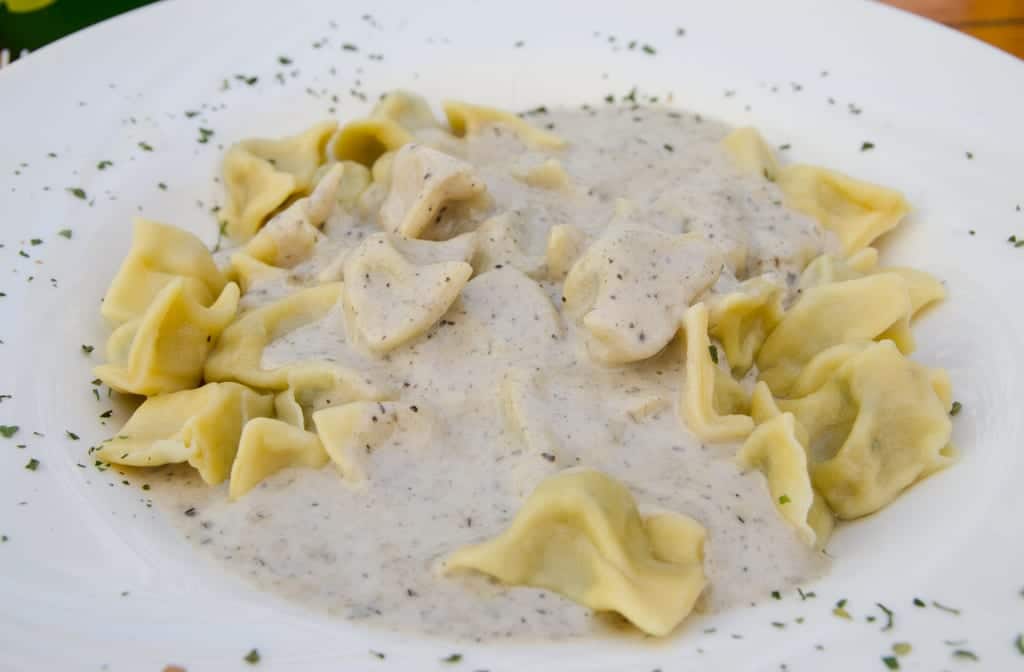 After the dark and cold mine, it was time for lunch in the sun.
"What's your local specialty?" I asked the waiter.
"Žlikrofi," he replied instantly. That was settled — I had to try it. I was given a plate of tortellini-like pasta stuffed with mashed potatoes and "animal fat" (pork in this case) and topped with a truffle and cream sauce. SO good, but definitely not the healthiest thing!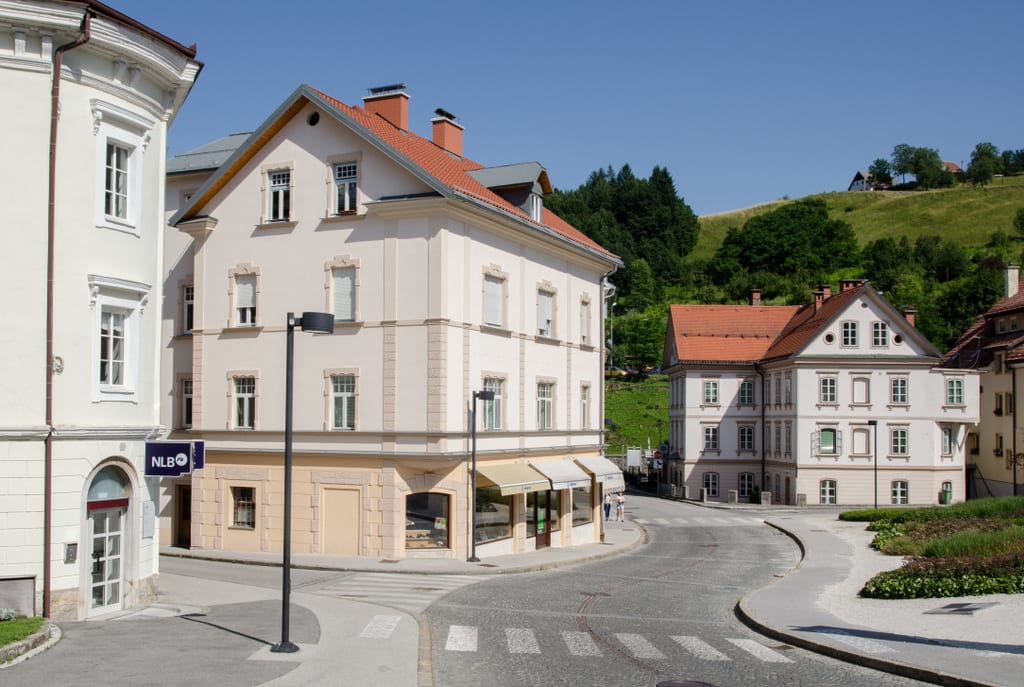 While having an after-lunch coffee, Peter and I ran into Urban, the curator of the nearby Mestni Museum. He kindly offered to cart us around to every attraction in town; I asked him if instead he could take us to the highest point in town so we could take pictures. He obliged and took us to a church on top of a mountain.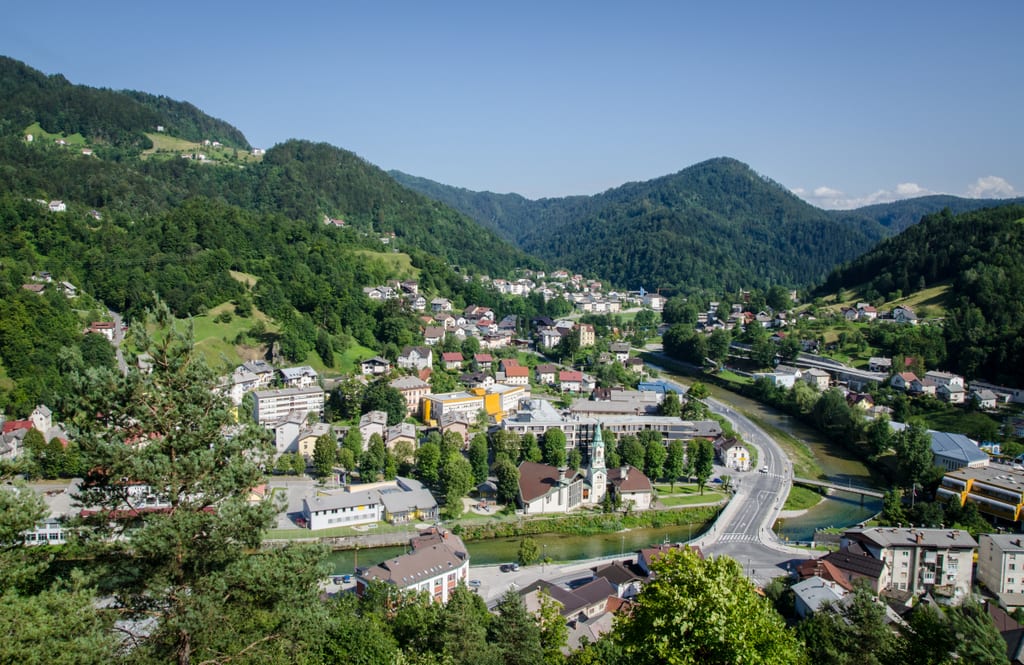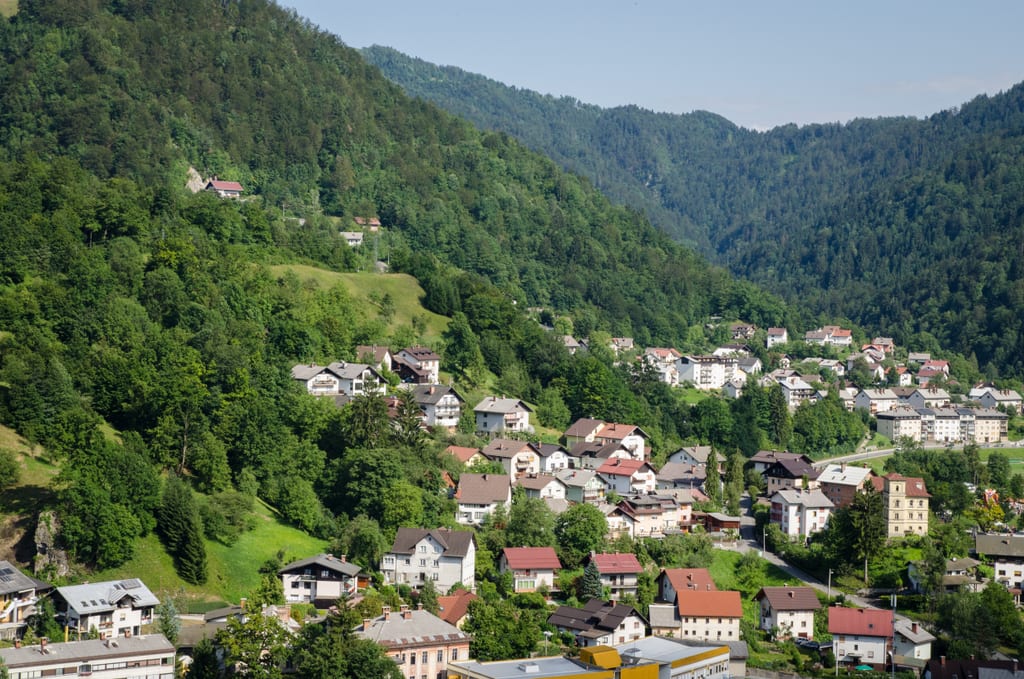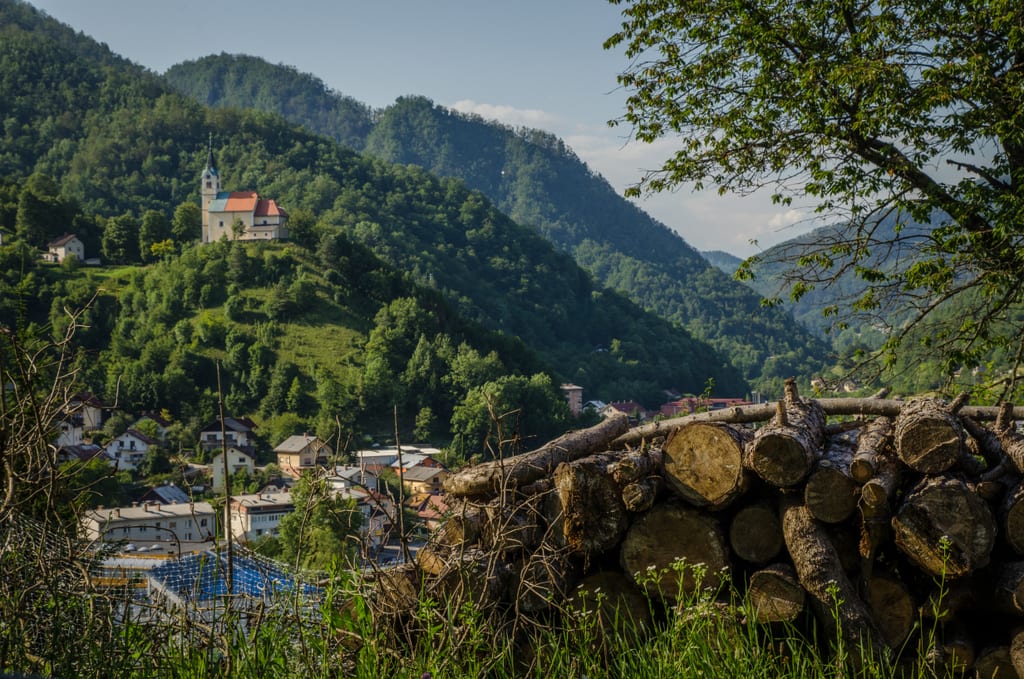 On the quirky end, Idrija also happens to be home to the largest wooden wheel in Europe. It used to power the whole town.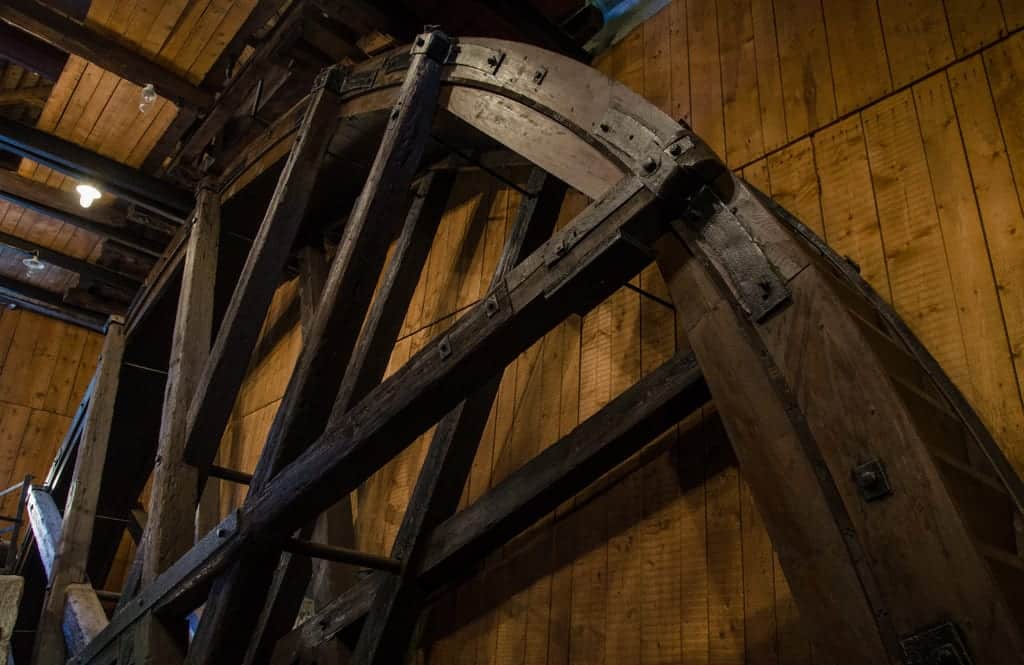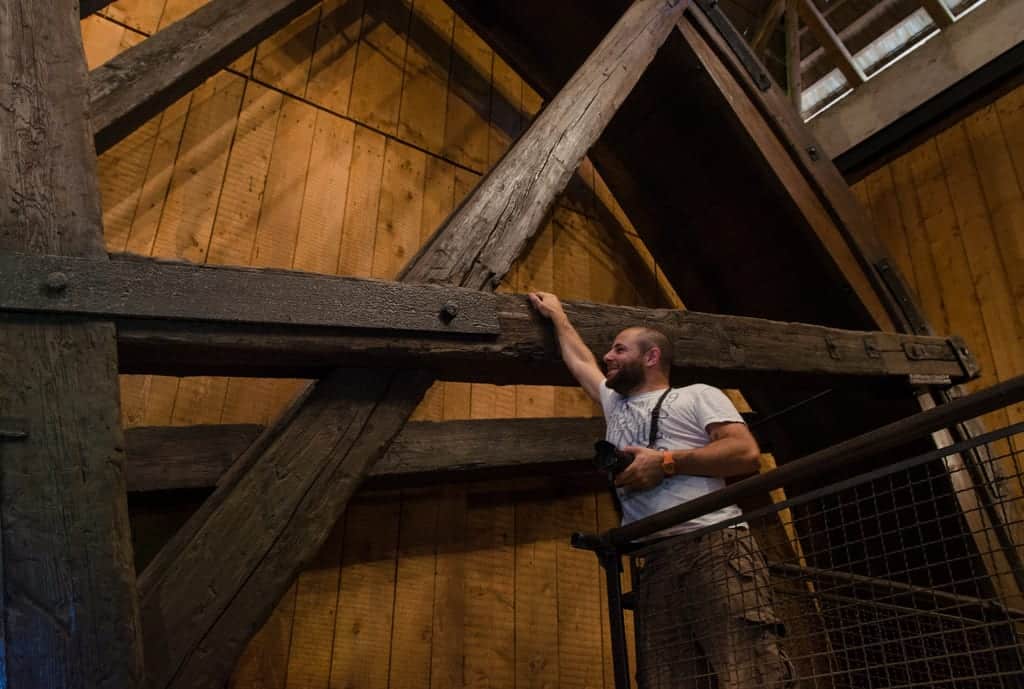 There's Peter for scale!
Idrija is also famous throughout the world for its lace, which is on display throughout the town.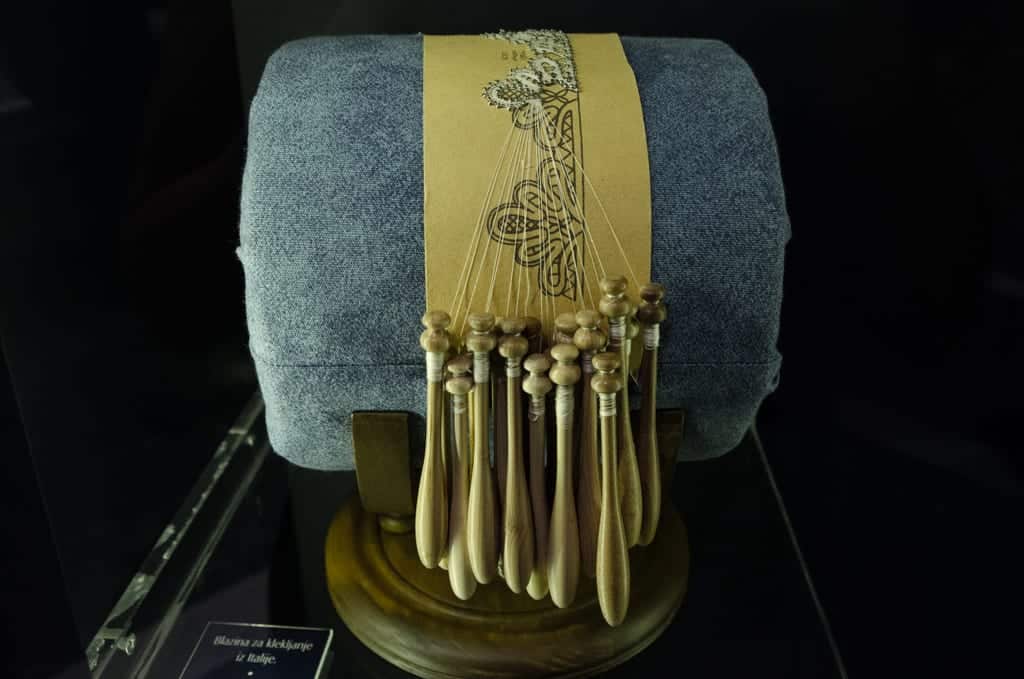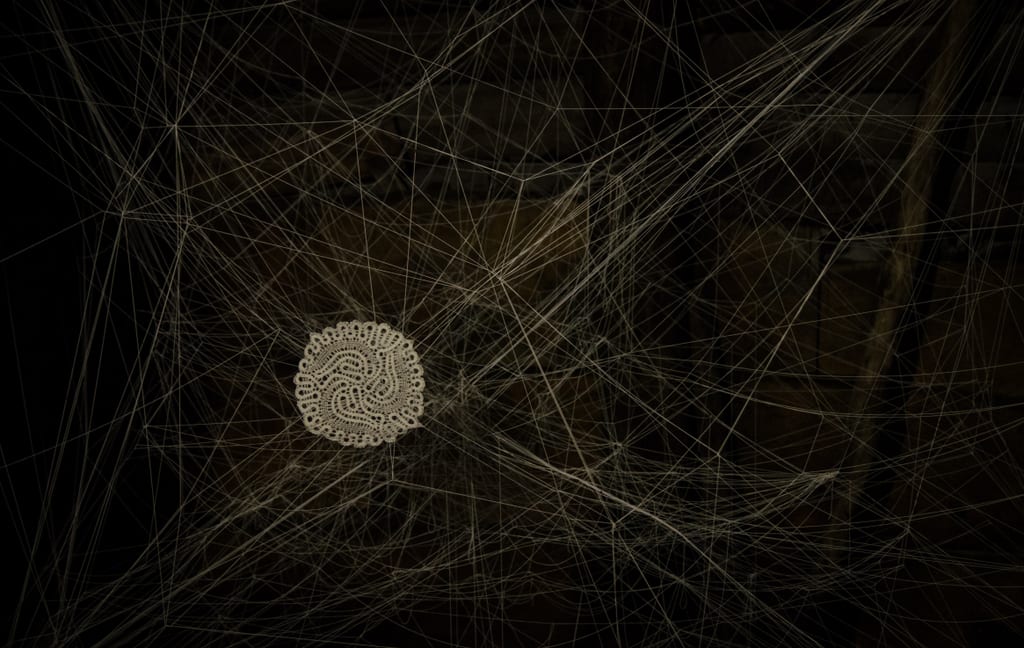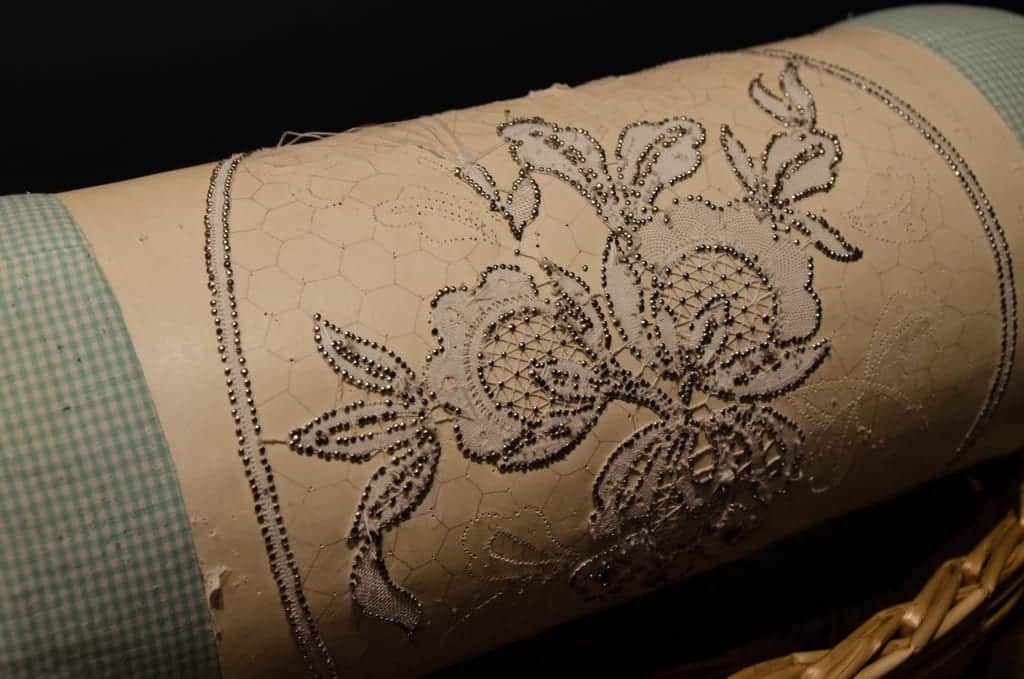 It's interesting seeing how Idrija's lacemaking style evolved over time with political and geographical changes. Pre-World War I, Idrija's lace clients were mostly Austrians, who preferred large, country-style lacework.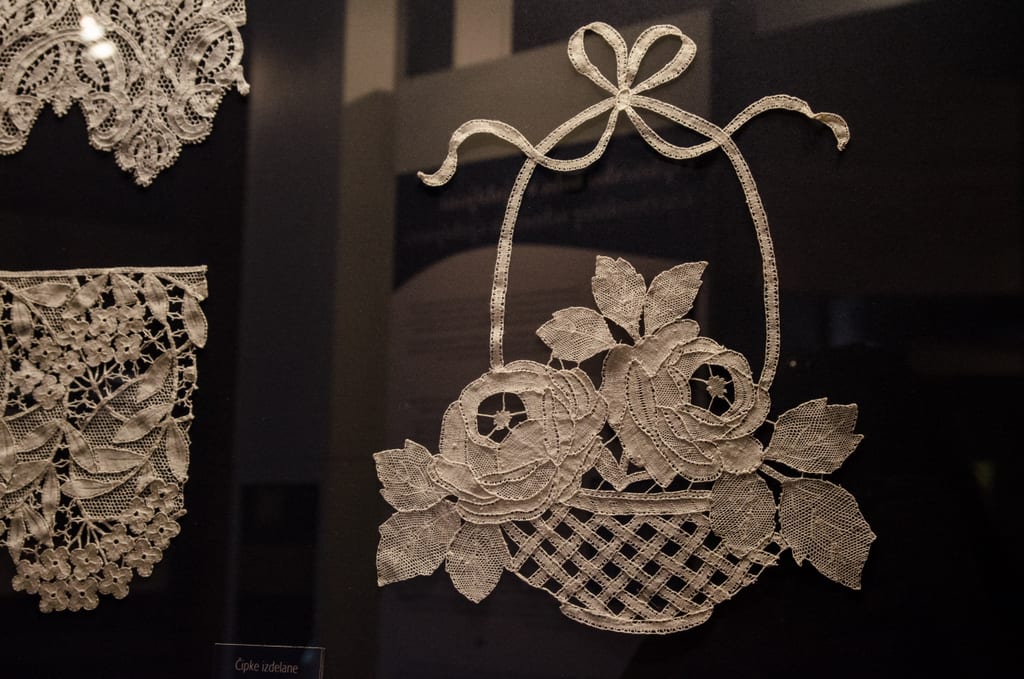 Post-World War I, their primary clients became Italians, who demanded fine, intricate, detailed lacework.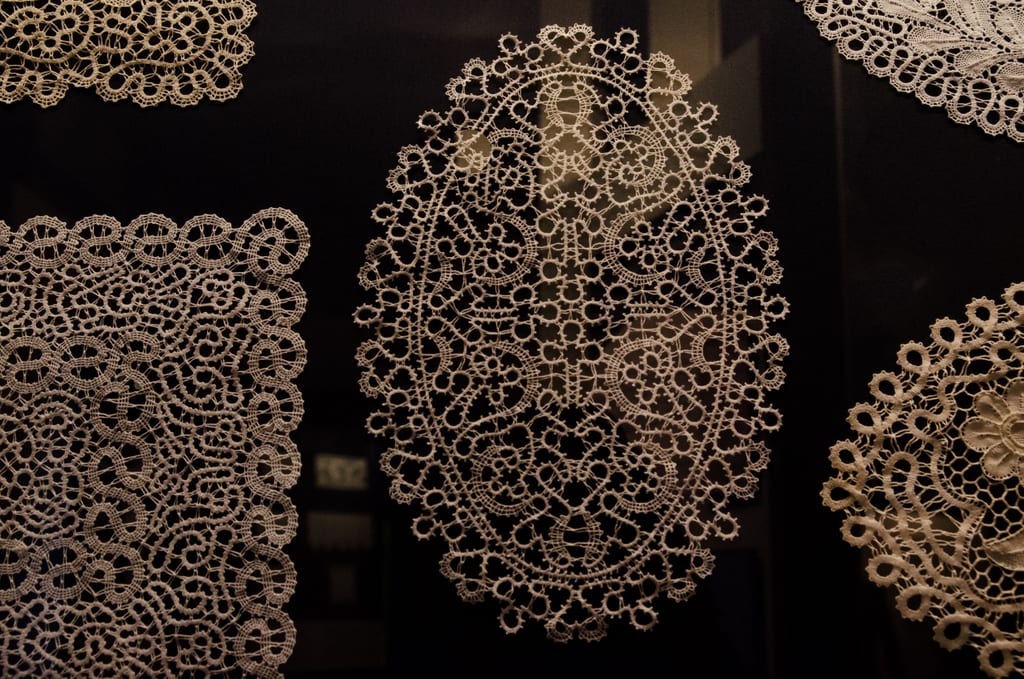 Urban took us back to the Mestni Museum, which has some fantastic lace displays, lots of mercury and minerals, and a moving memorial to those who lost their lives in the Idrija mercury mines.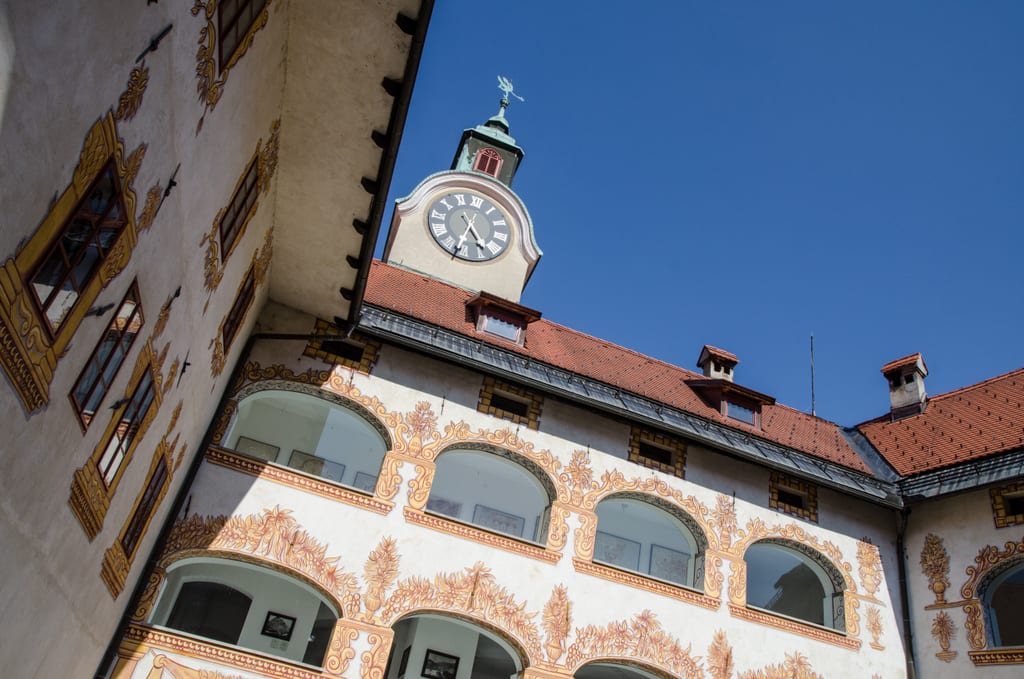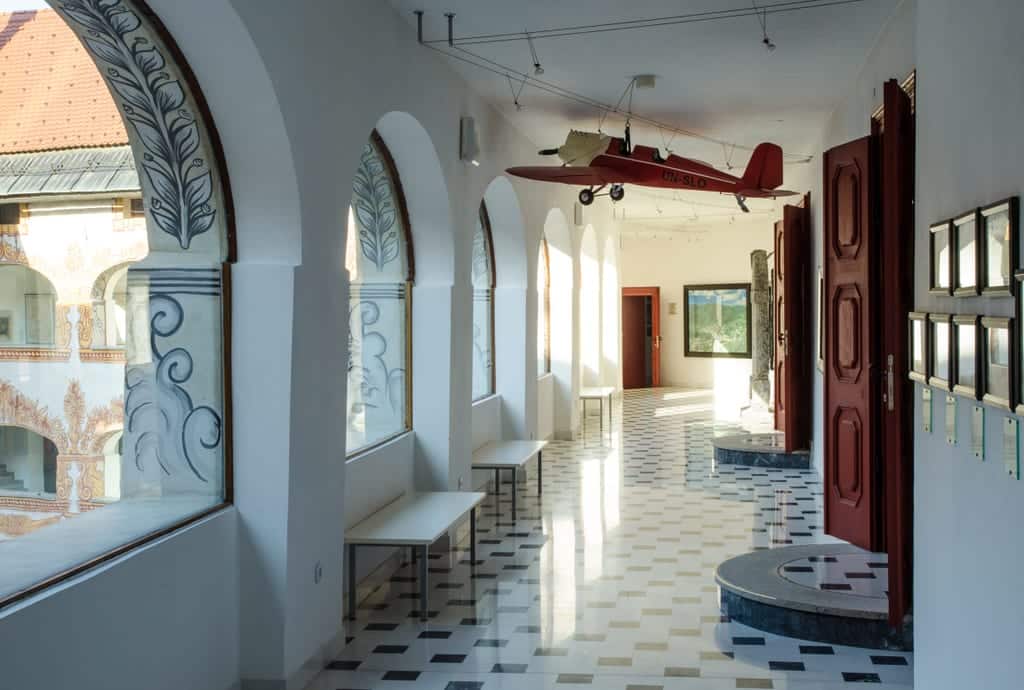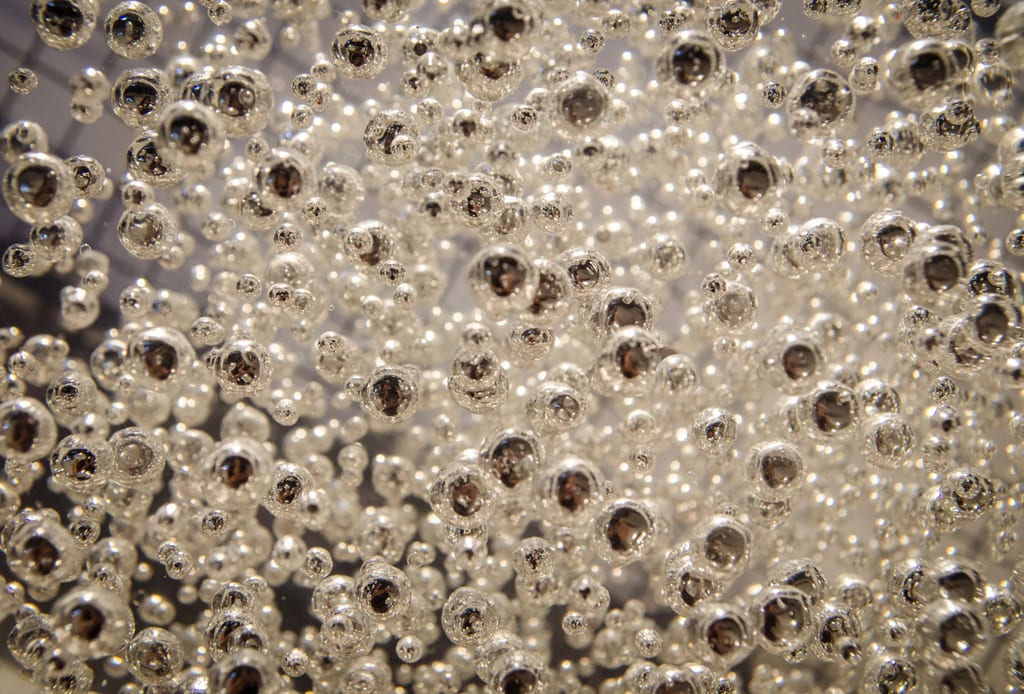 Next up was dinner at the Hotel Kendov Dvorec, a pretty oasis up in the mountains just outside Idrija.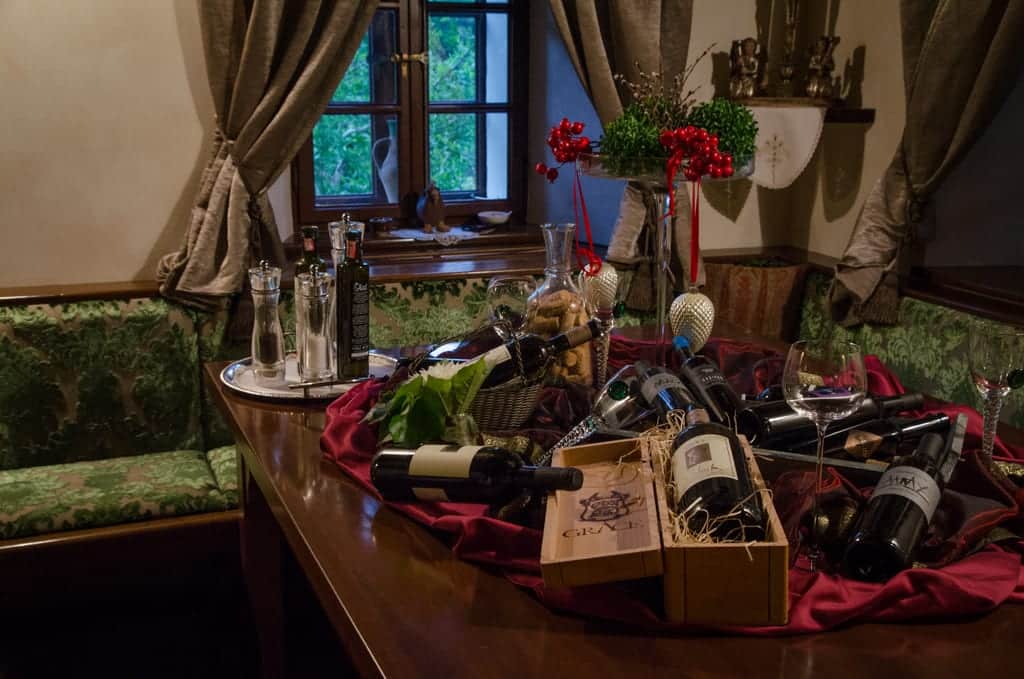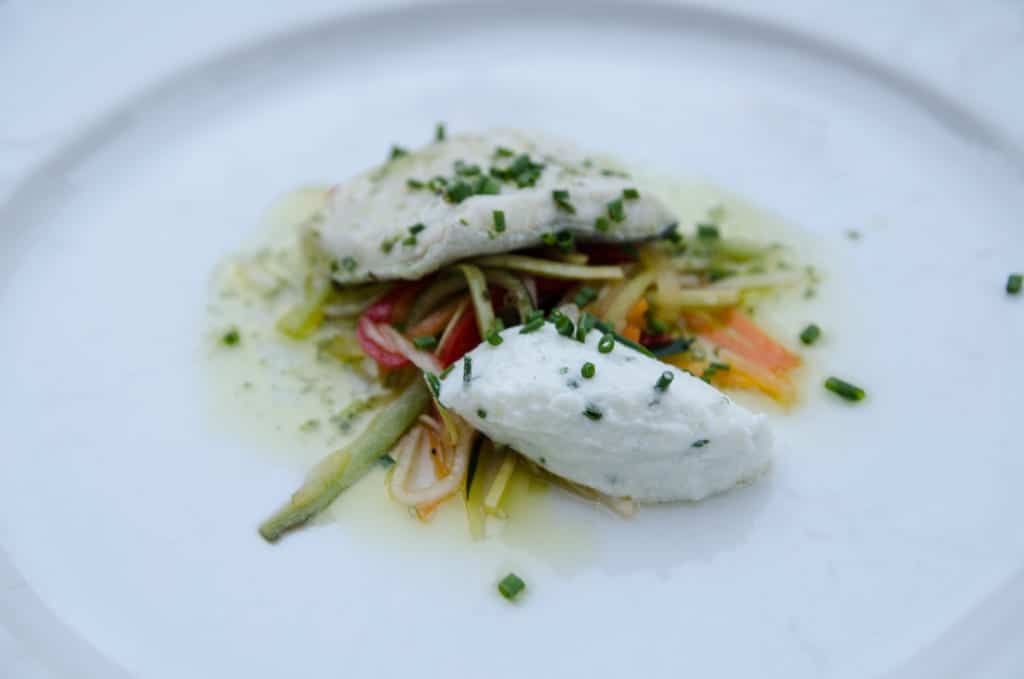 I loved this place. It was fancy enough to host a small wedding, yet small and friendly with a wonderful staff. And the food? Superb. The best food that I had in all of Slovenia.
Best of all: a main dish of venison and chanterelles that absolutely rocked my world. And yep, those are more žlikrofi underneath!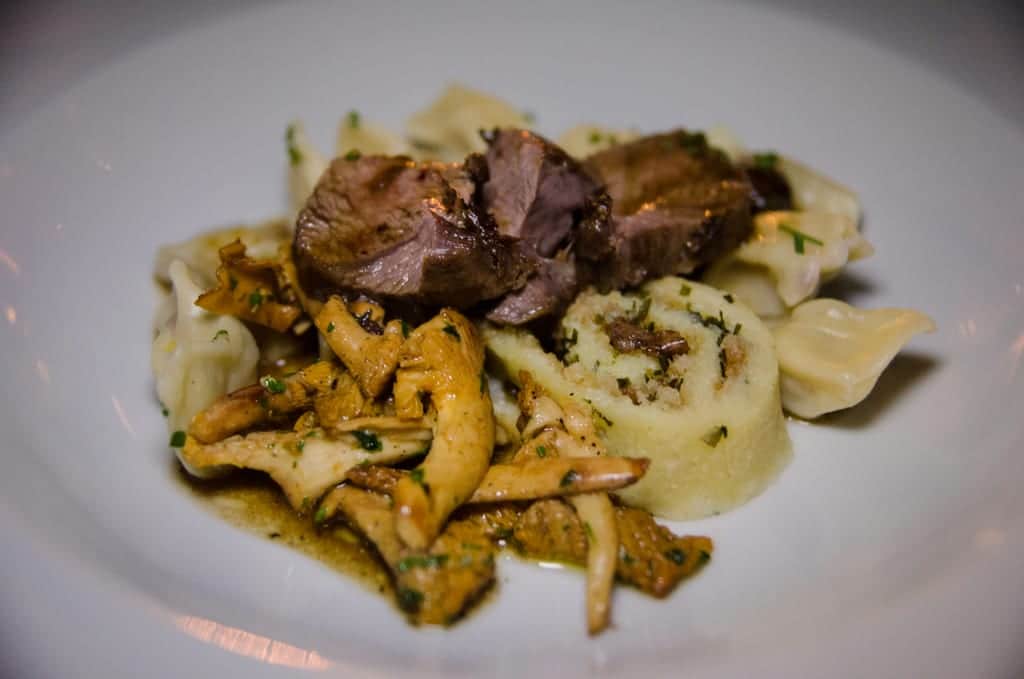 What I don't have pictures of is us nearly having to break into our hotel at midnight. Turns out they shut down at 11:00 PM and forgot to tell us. After trying to get in and realizing that the only way to contact them was to call (we had no SIM cards and the wifi didn't work outside), we probably would have had to go to a gas station and beg them to use their phone if we hadn't discovered a back door.
It's too bad, because the hotel was nice otherwise. Just know that they close early.
Day One Essential Info: Visiting the mercury mine (Anthony's Shaft) costs 9 EUR ($12 USD) for adults. It includes a tour of the mine and a short movie.

Admission to the Mestni Museum is 3.50 EUR ($5 USD) for adults.

The tasting menu at Hotel Kendov Dvorec costs 70 EUR ($94 USD) for six courses with wine pairings.

Rates at Hotel Jožef start at 98 EUR ($131 USD). You can find other hotels in Idrija here.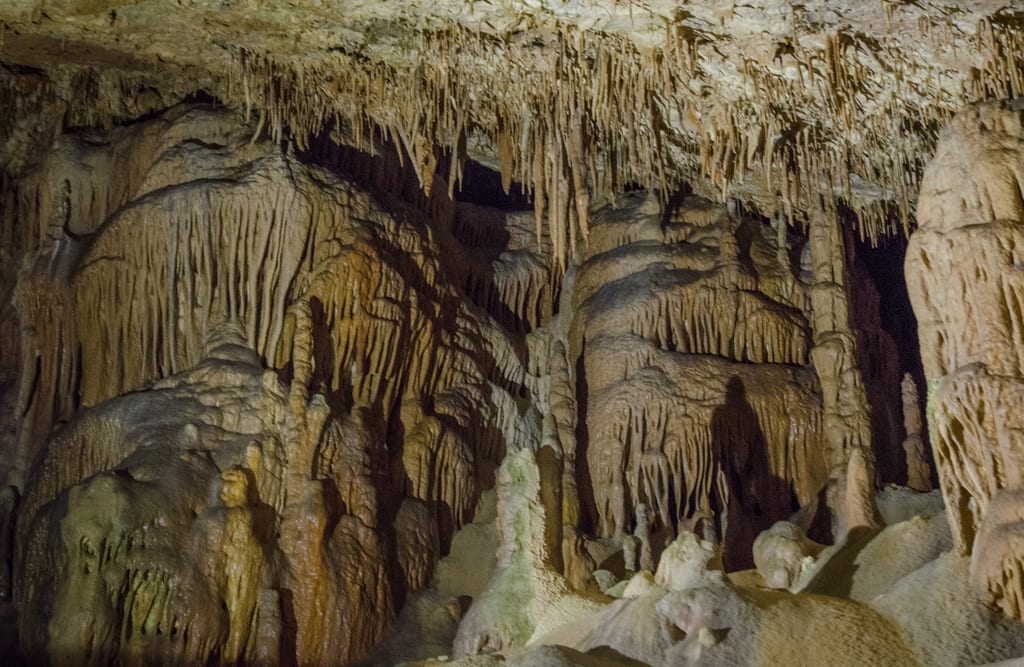 Day Two: Skocjan Caves and Bled
A second shimmy through the mountains brought us to the Skocjan Caves, Slovenia's second World Heritage Site. These caves are gargantuan, spooky, and an absolute must-visit if you're traveling through Slovenia. I've never seen a few caves before (and even swam through one in the dark), but none of them have been as impressive as the Skocjan Caves.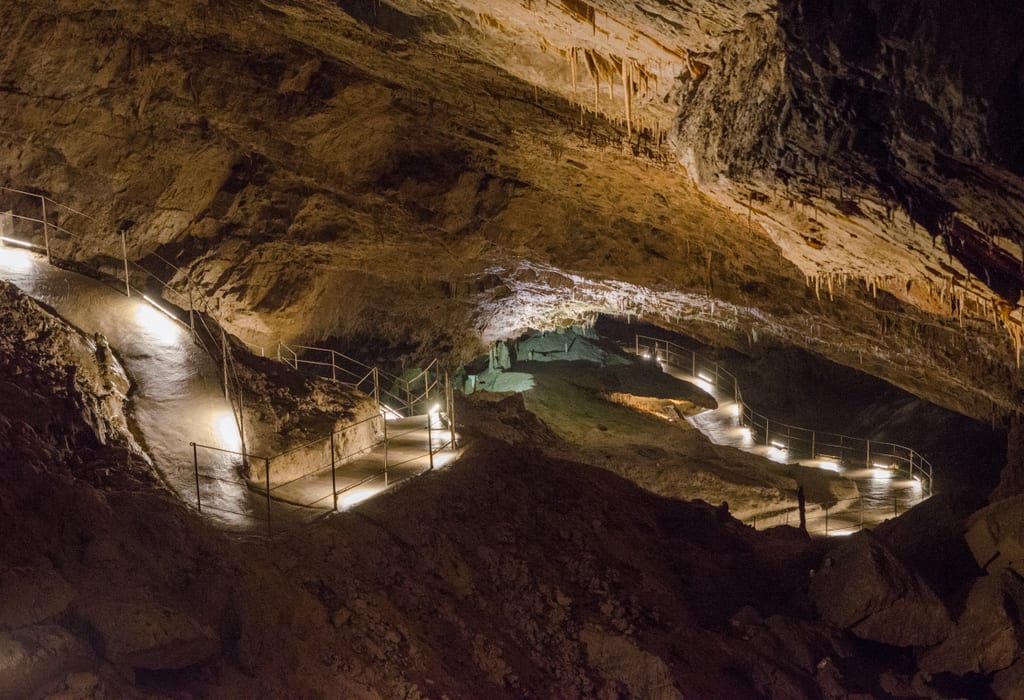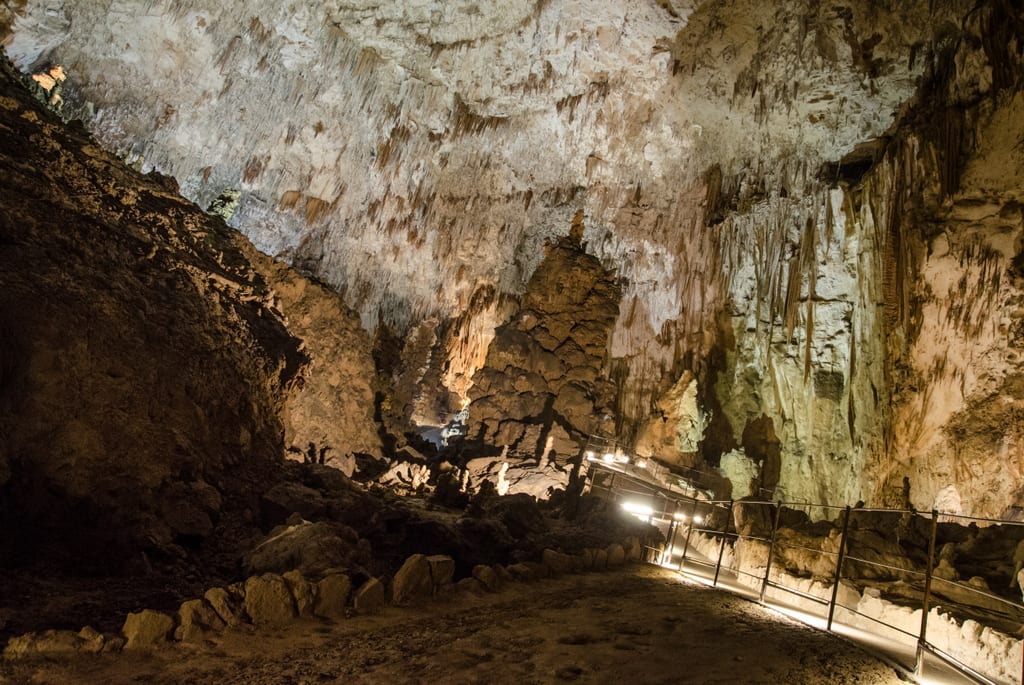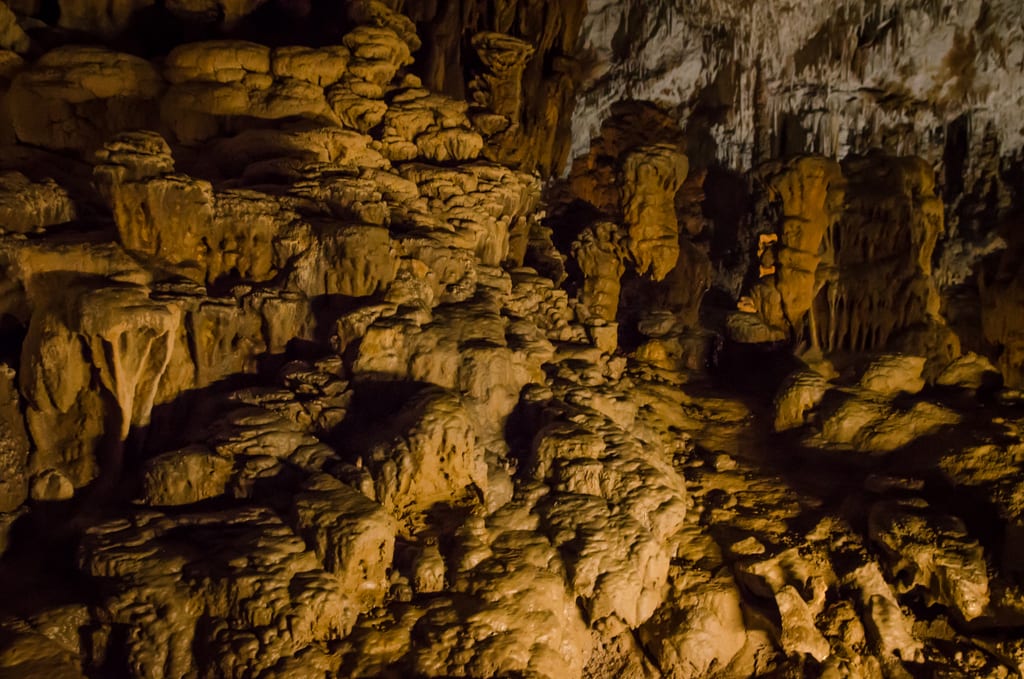 There's also an excellent viewpoint on a trail behind the caves' visitor center. Don't miss it.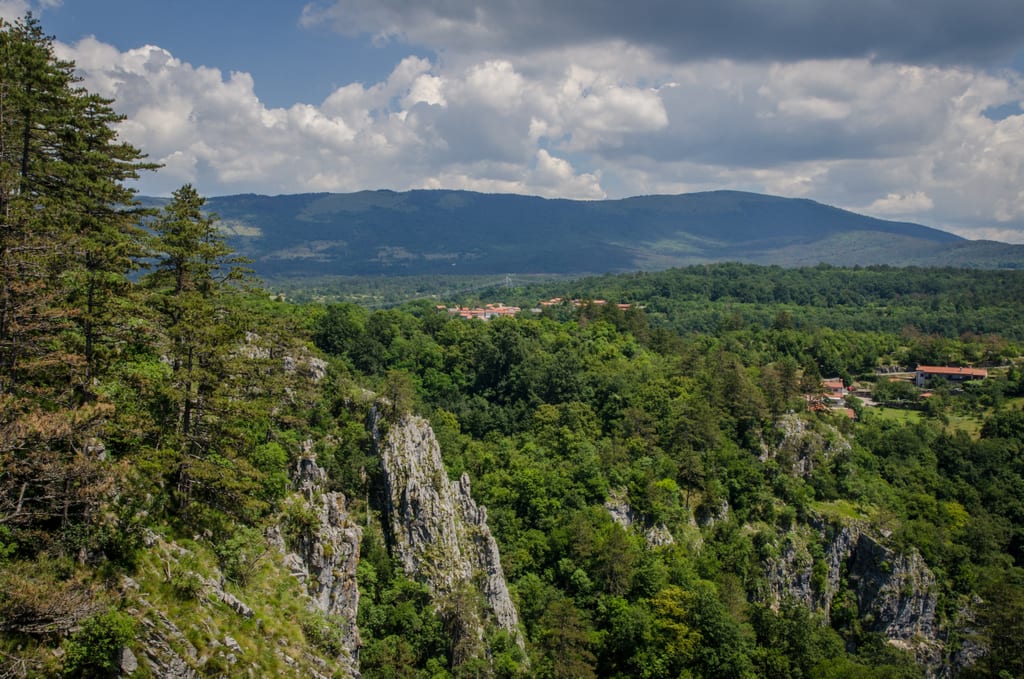 From the Skocjan Caves, the two of us drove up to Bled, home to Lake Bled, one of the most famous sights in all of Slovenia.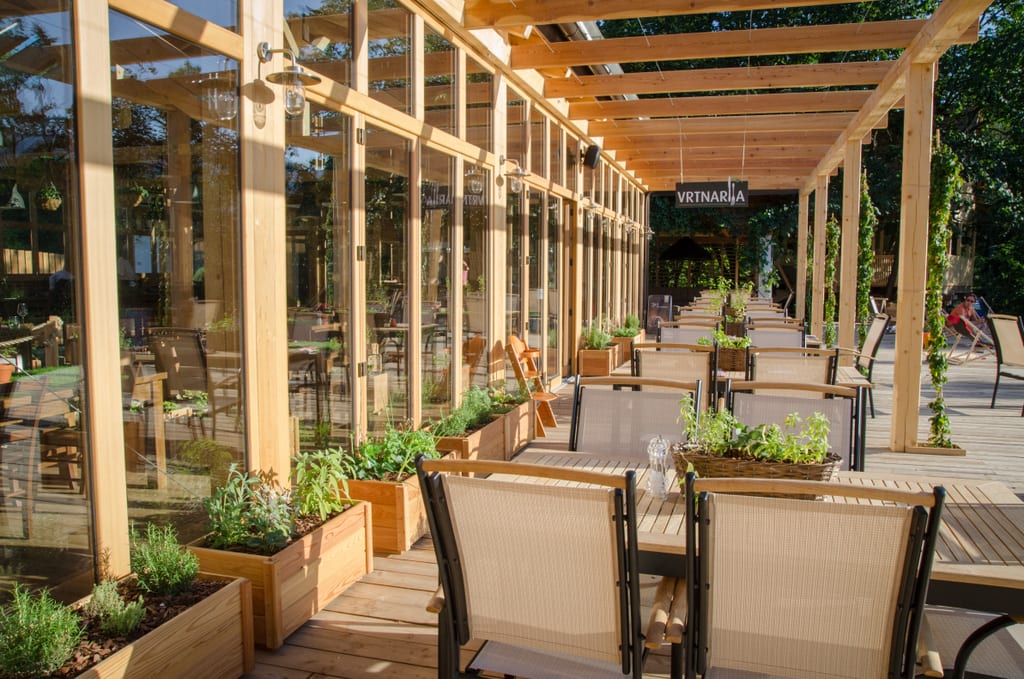 The accommodation for the night was at Garden Village, a green resort just a short walk from Lake Bled. I was absolutely blown away by this resort.
It was beautiful, natural, and the accommodation was a mixture of treehouses and luxury tents. It had a "swimming pond" that was built into the landscape and its own stream in the back. They grew so much of their food, including several varieties of mint for mojitos.
And look at their dining tables! That is GRASS!
They switch out the grass panels periodically to keep the grass as fresh and green as possible.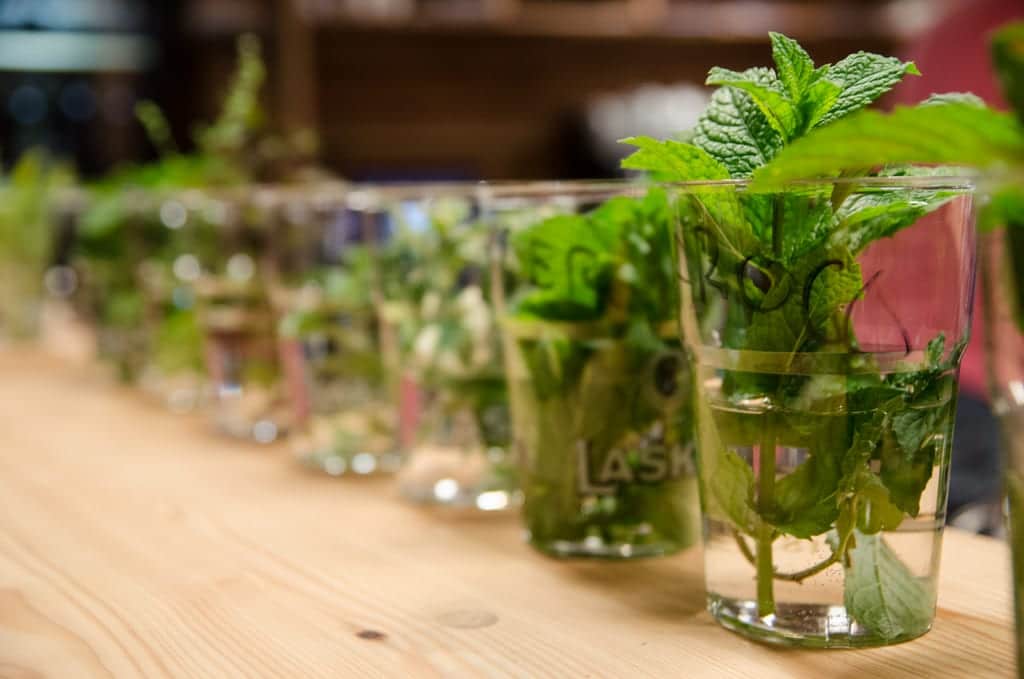 And what kind of mint would you like for your mojito? I recommend the chocolate mint.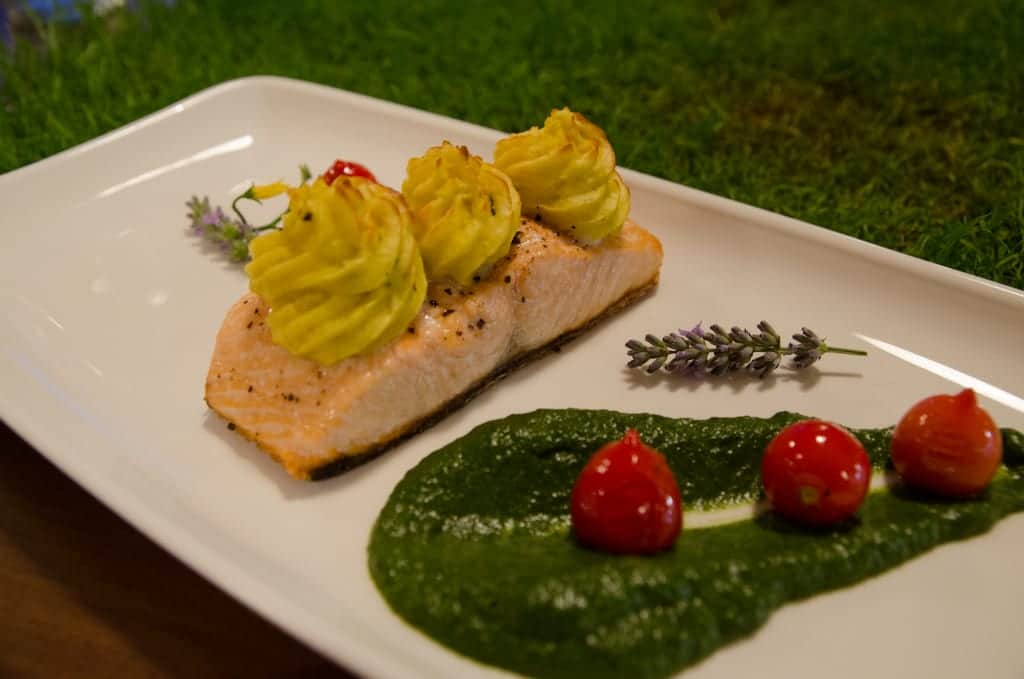 An entire salmon filet for an appetizer? Edible lavender? Why not?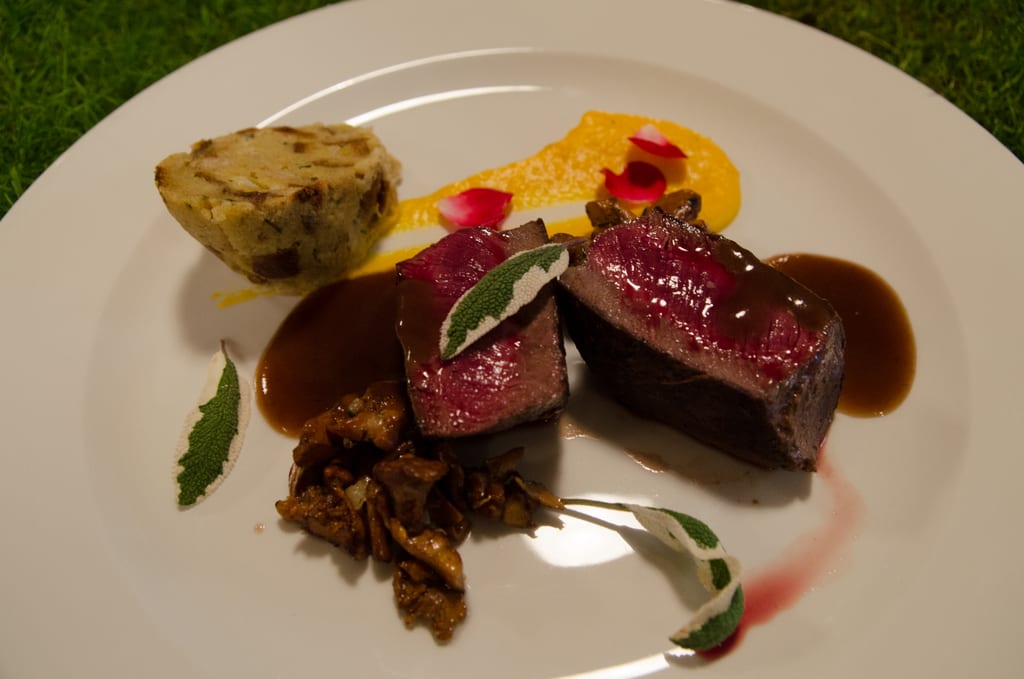 Venison and chanterelles for the second night in a row? I will NEVER complain about that.
I loved this resort. Also, for some reason, the entire staff was really good-looking. It was like the staff of Abercrombie and Fitch had grown up and gone into the hospitality industry.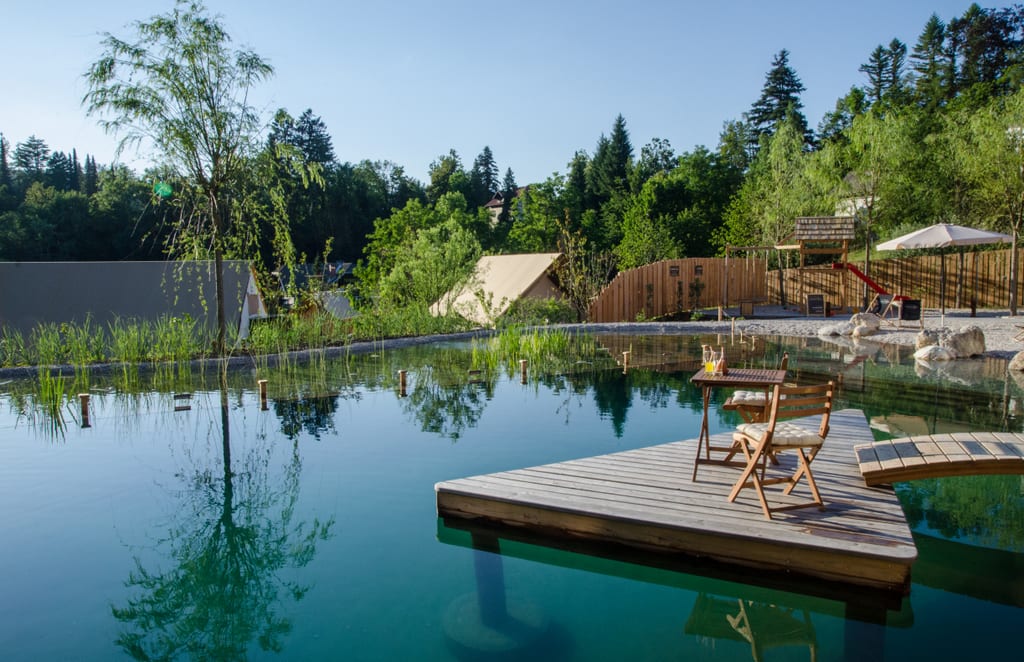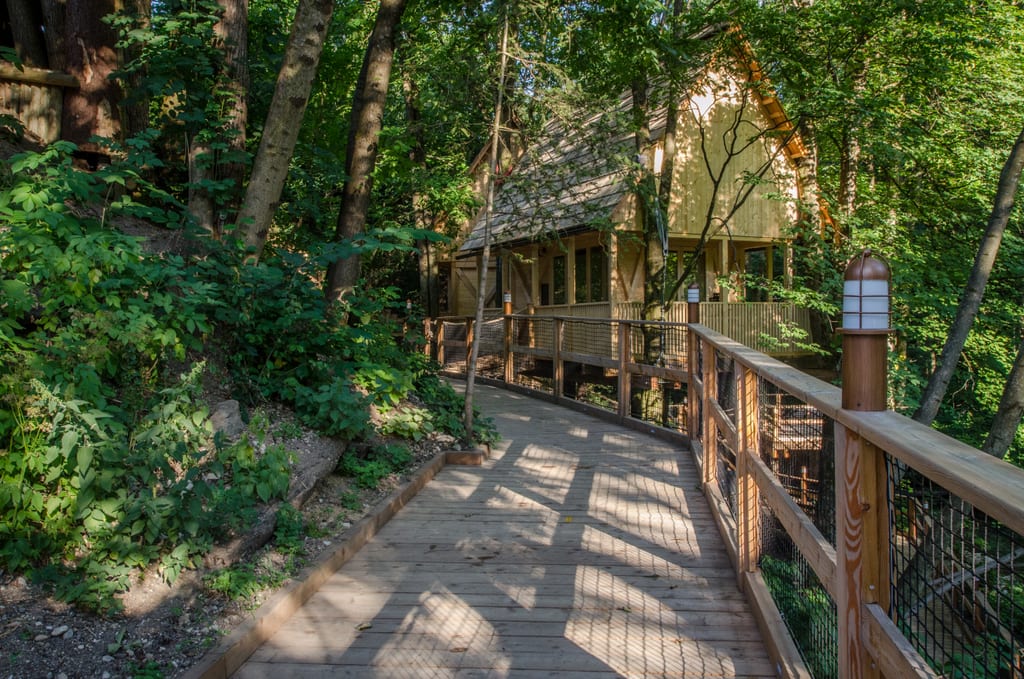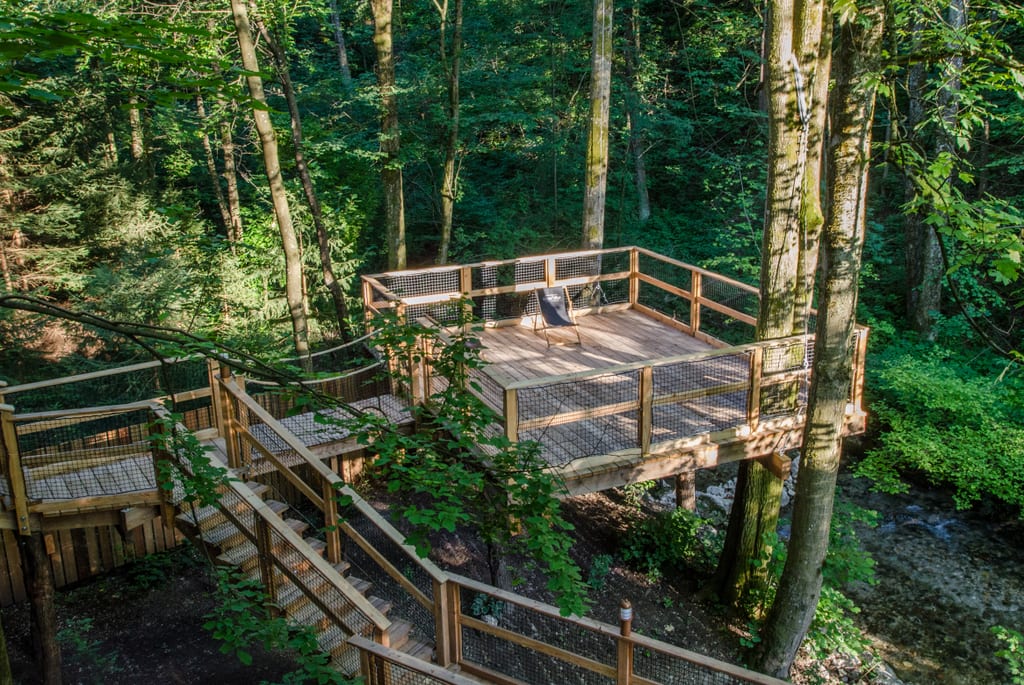 (And it was a huge contrast to the last place I stayed at that was called Garden Village: a hostel in Cambodia where you could rent a mattress out in the open for just $1.)
Day Two Essential Info: Guided tours of the Skocjan Caves start at 16 EUR ($21 USD) for adults. A longer tour following the river costs 21 EUR ($28 USD) for adults. Photography is ordinarily not permitted in the caves; I was allowed because I visited privately as press.

Rates at Garden Village start at 80 EUR ($107 USD) for tents, 90 EUR ($121 USD) for apartments, and 160 EUR ($214) for treehouses and glamping tents. You can find other hotels in Bled here.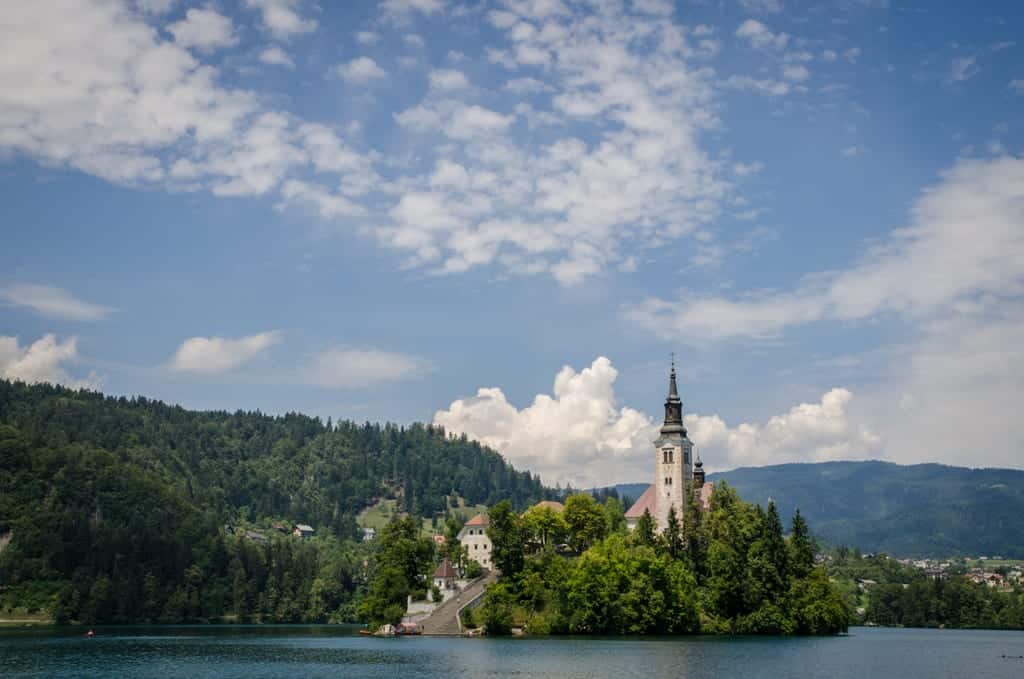 Day Three: Bled and Radovljica
A full day in sumptuous Bled, the most beautiful place in Slovenia — and thankfully the weather cooperated! A cloud-streaked blue sky made for a bright teal lake and magical photos.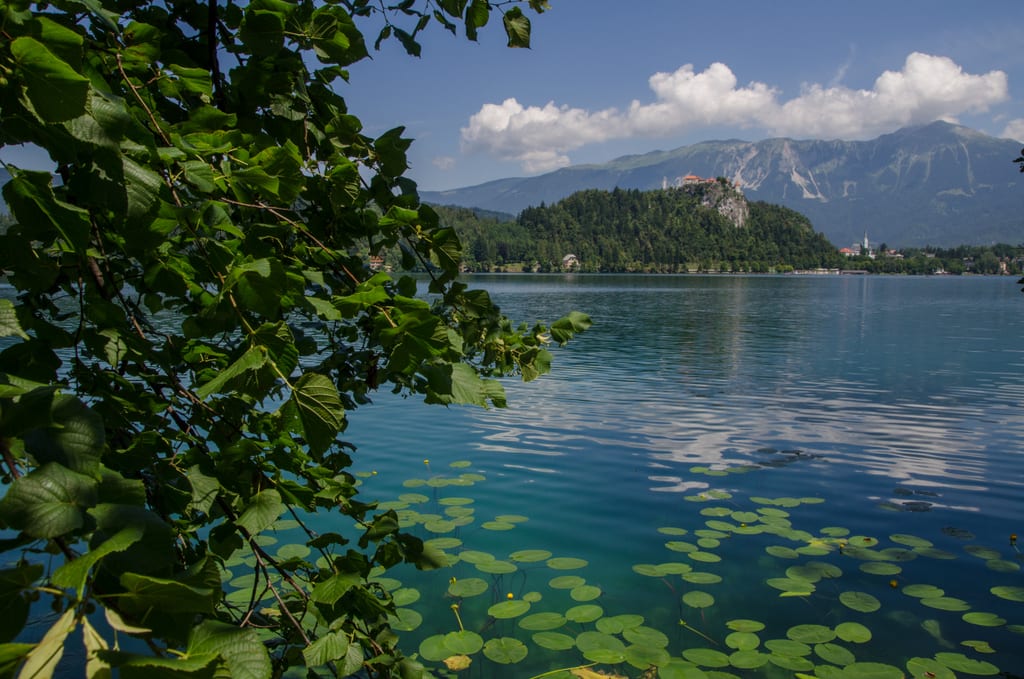 Coming down to the shore, this was my first view of Bled Castle across the water.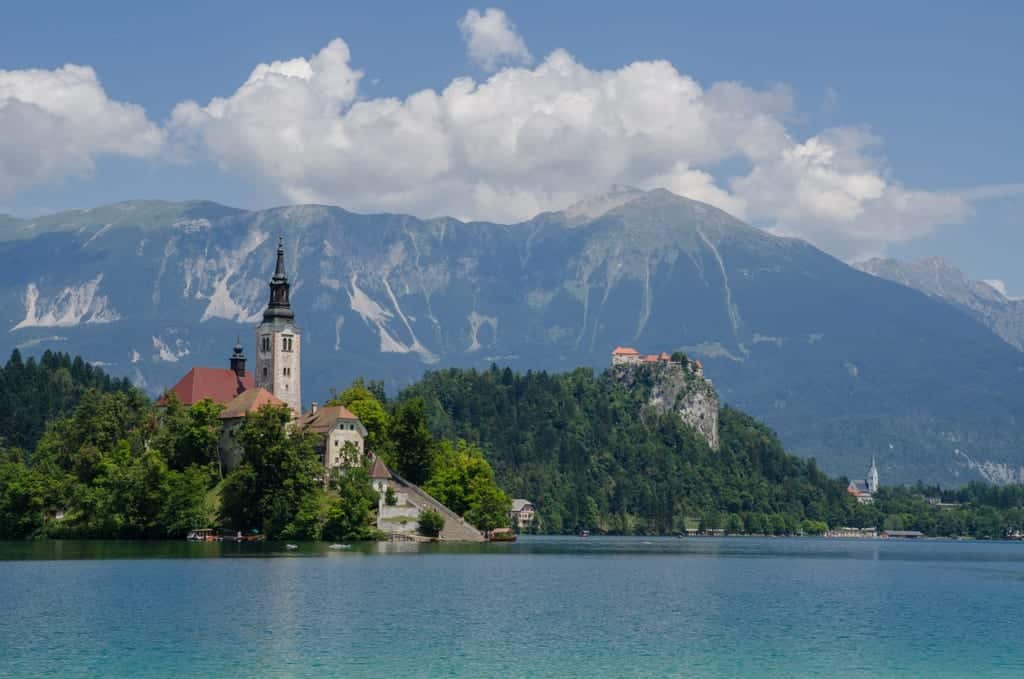 Next came the ultimate view of Lake Bled: the church-topped island with the castle in the background.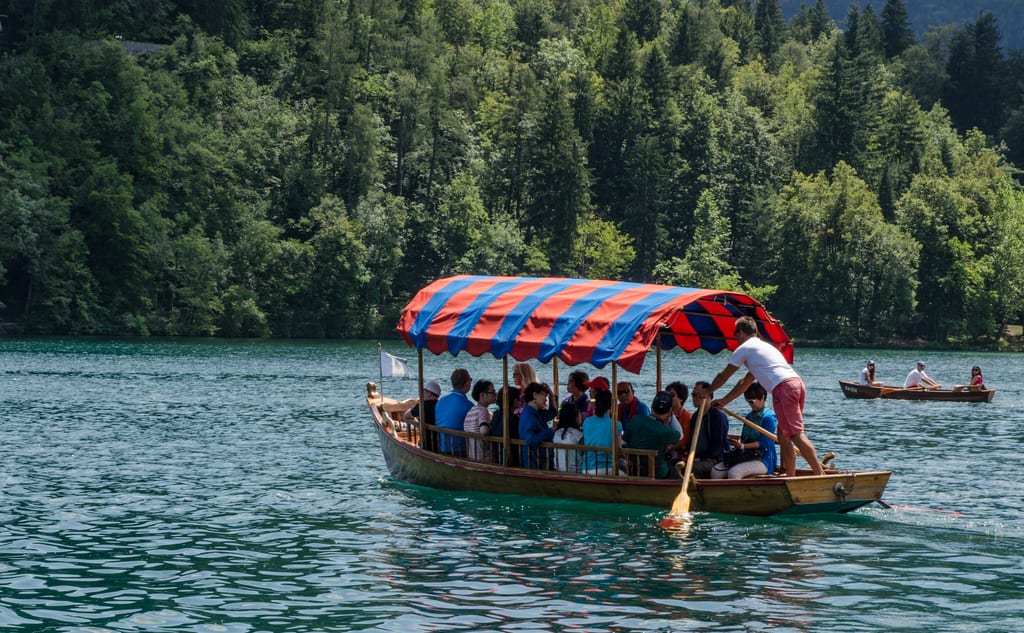 There is no motorized transportation on Lake Bled. If you want to get to the island, you'll need to row!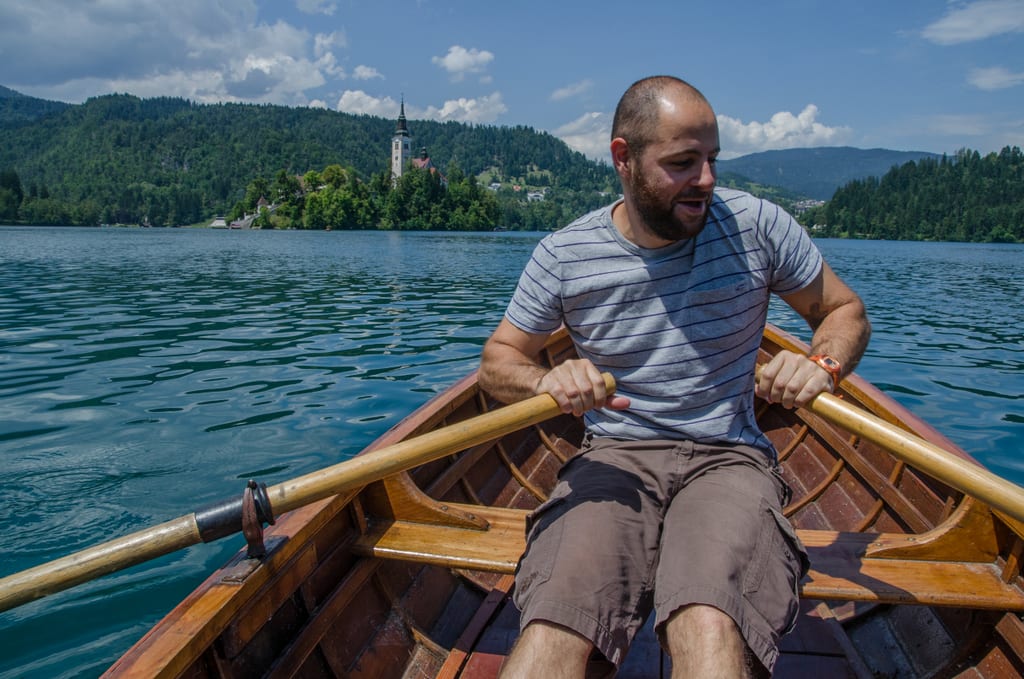 Peter rowed there. I rowed back. It took about ten minutes each way.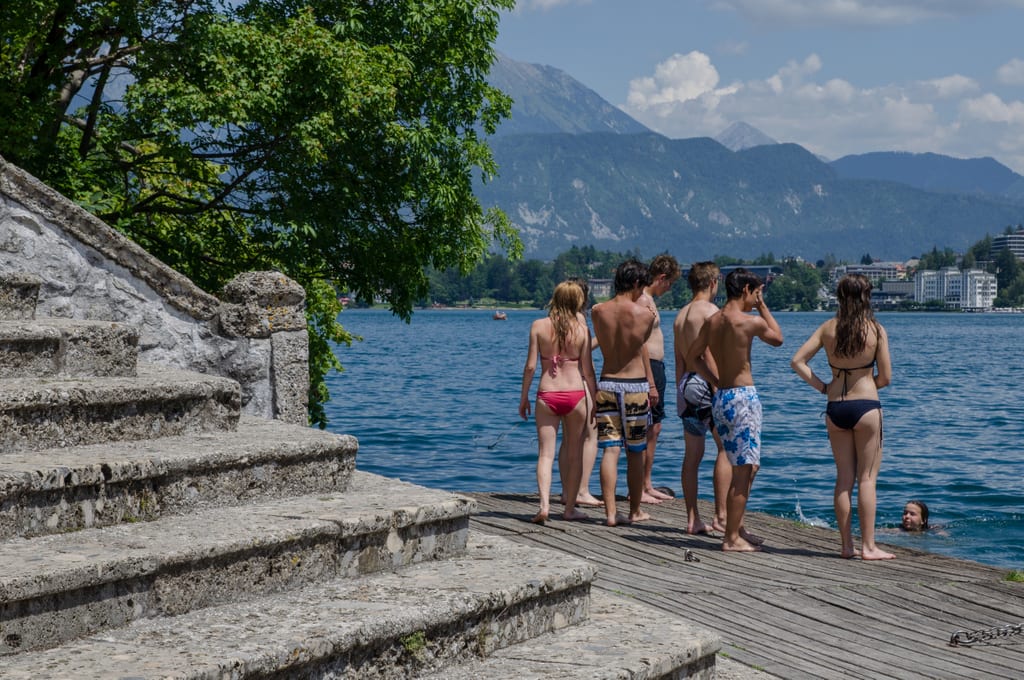 Of course, the distance is short enough that you can swim if you want to. These teenagers did!
In fact, Peter loved the idea so much that he swam back!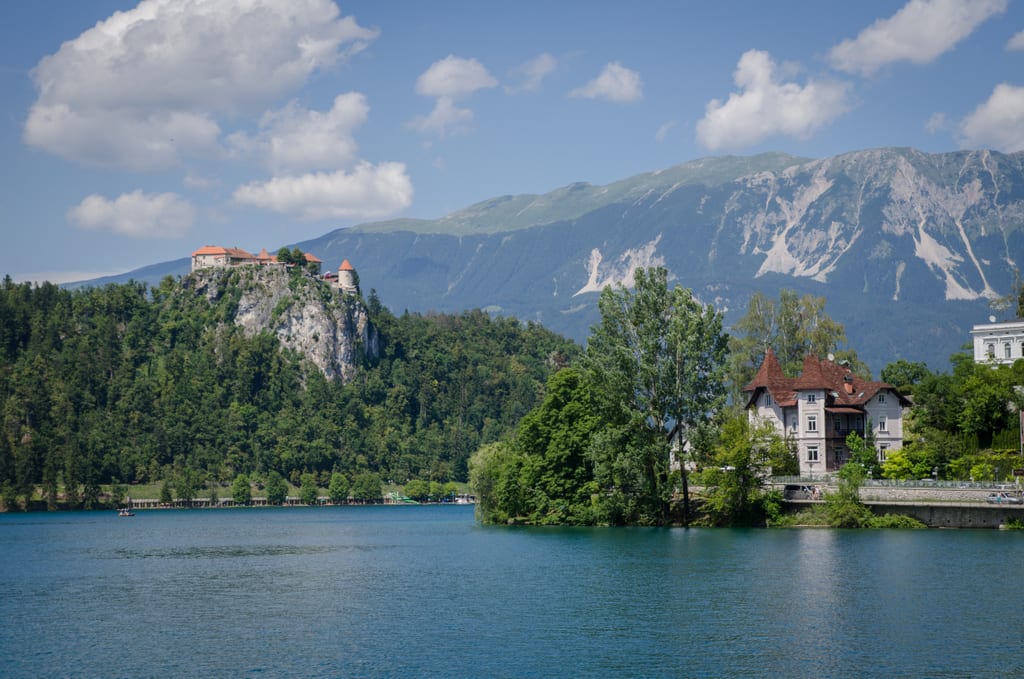 I love this angle of the castle.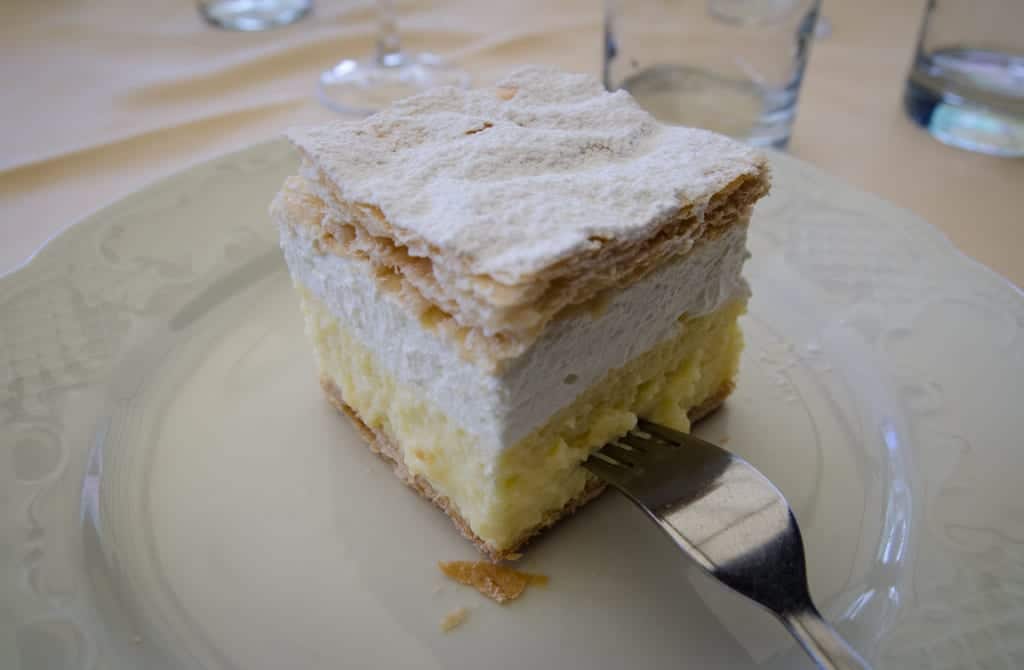 Afternoon refreshment: kremna rezina, or cream cake. Funnily enough, I had dined on its Croatian counterpart, the cremšnita, just a few weeks before.
A 10-minute drive from Bled is the town of Radovljica, so we drove up to check it out. While most of the museums and attractions had closed by the time we arrived, it was certainly a pretty town with some nice cafes and cute shops.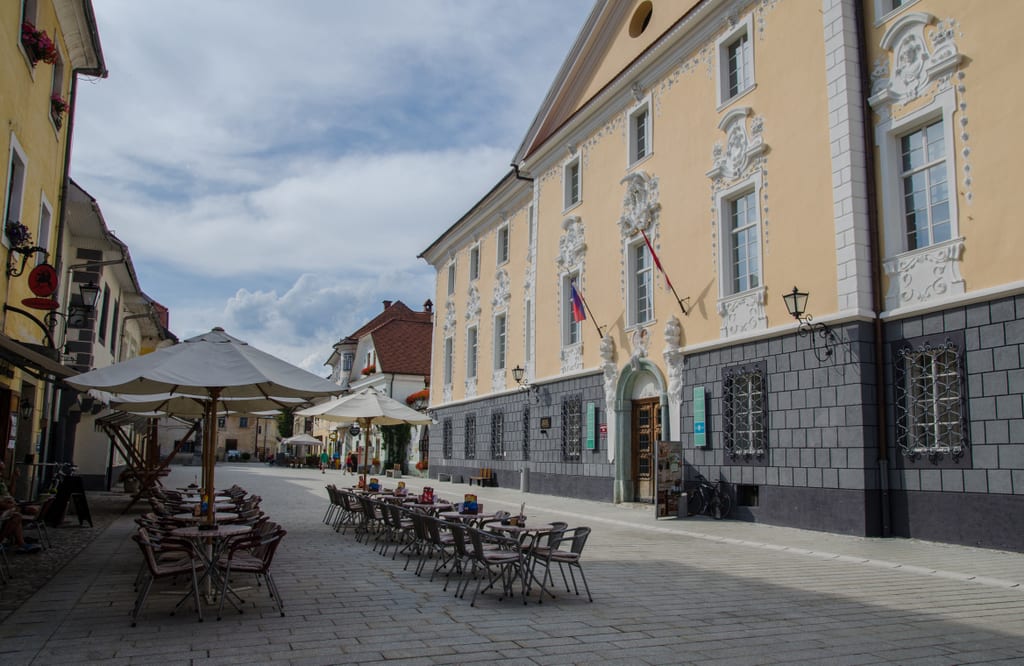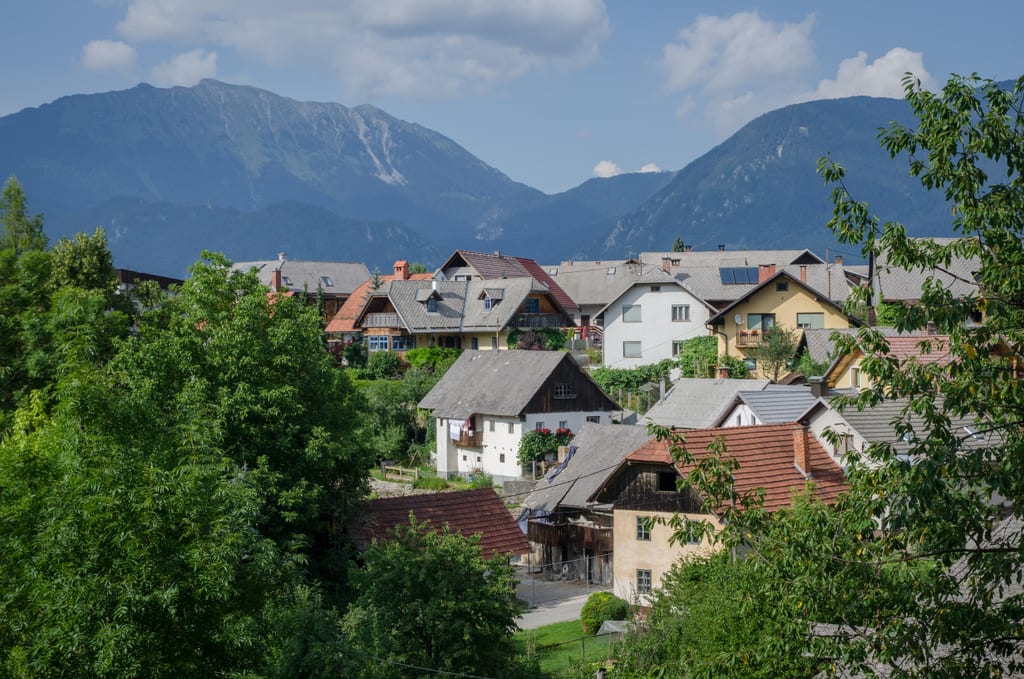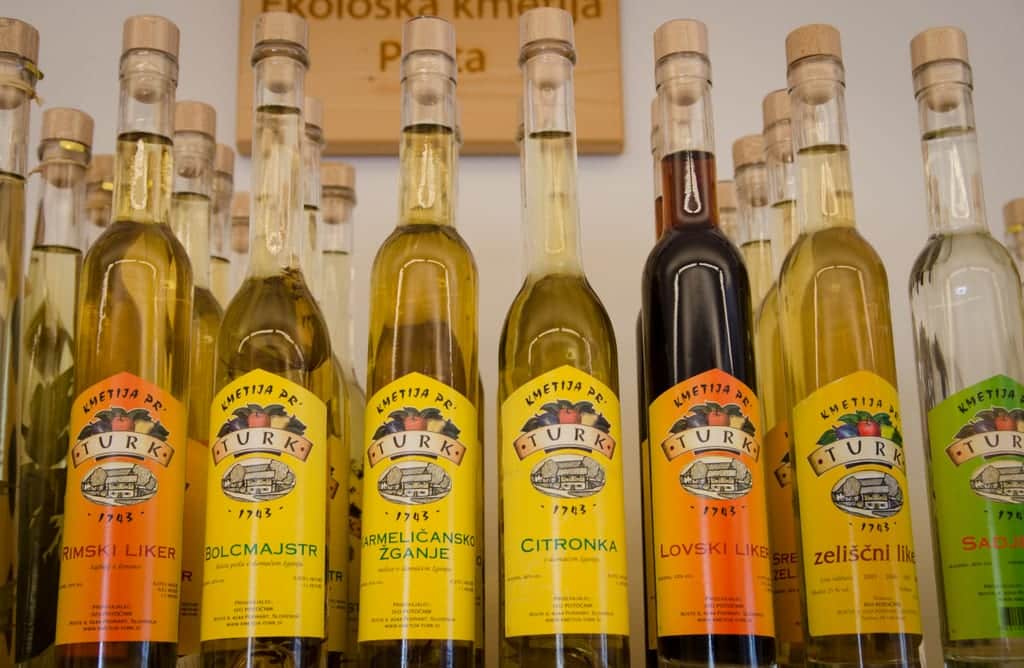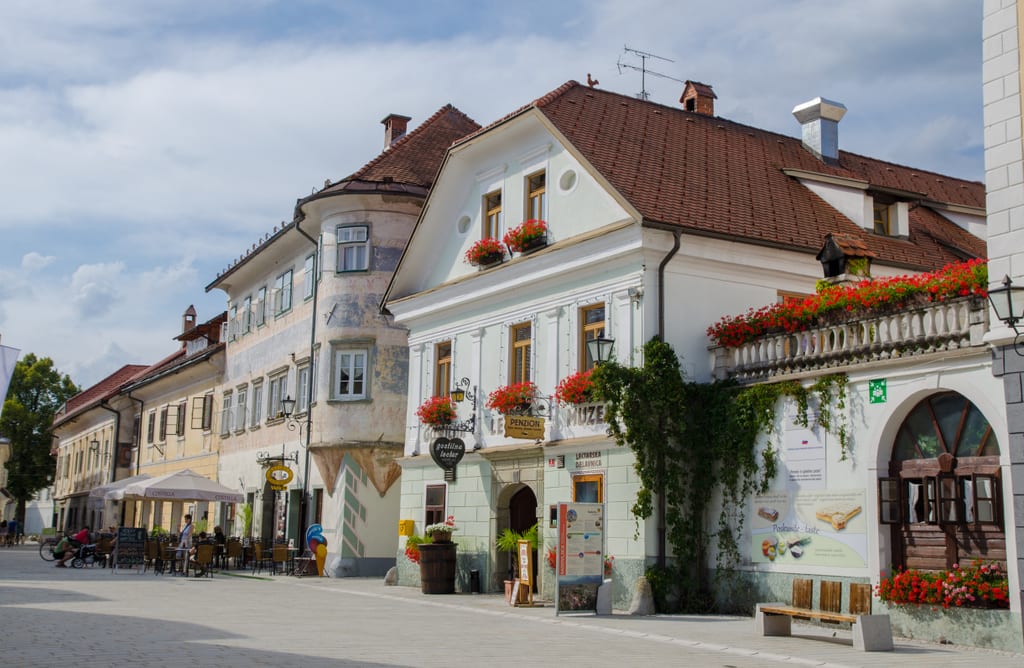 After leaving Radovljica, we drove back to Bled and visited Bled Castle for the view over the lake.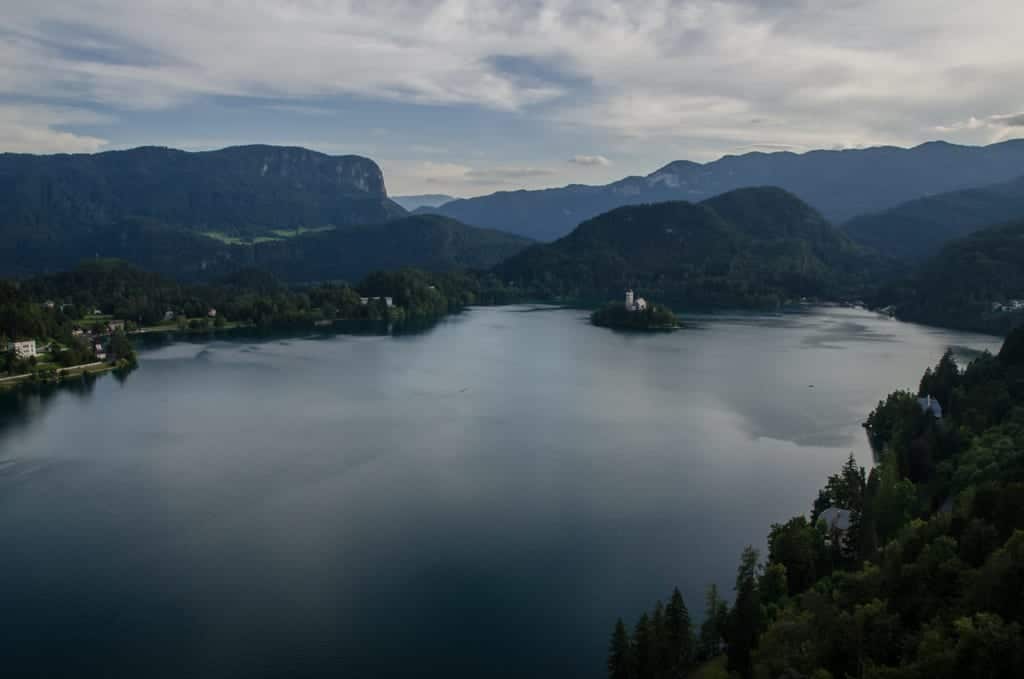 It certainly did not disappoint.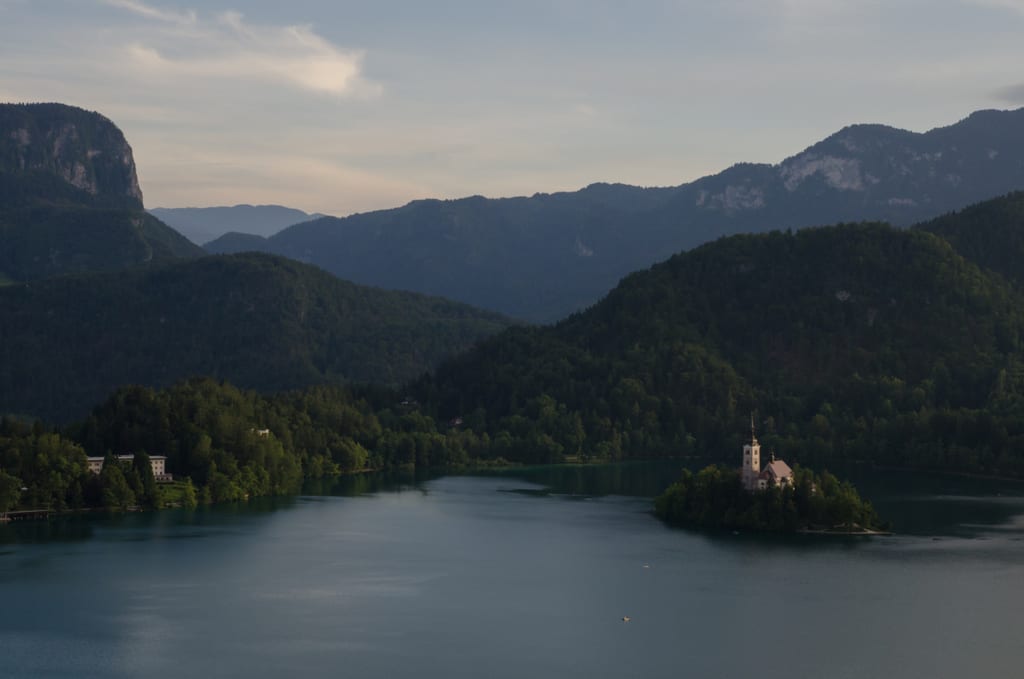 It was like a painting.
Day Three Essential Info: Rowboats can be rented on Lake Bled for 11.50 EUR ($15 USD) per hour.

Entry to Bled Castle is 9 EUR ($12 USD) for adults.

Rates at Garden Village start at 80 EUR ($107 USD) for tents, 90 EUR ($121 USD) for apartments, and 160 EUR ($214) for treehouses and glamping tents. You can find other hotels in Bled here.
Day Four: Lake Bohinj and Bled
On day four, our weather luck ran out — we awoke to a downpour. Oh well. At least we got the beautiful photos of Bled the day before.
A short drive from Bled is Lake Bohinj, known for being a quiet alternative to Lake Bled. It lived up to the hype — it had all the beauty of Lake Bled (sans the lakeside castle and perfect church-dotted island) without the crowds. There were several campgrounds on the lake's edge, and most of the people here seemed to be looking for a low-key getaway with few frills.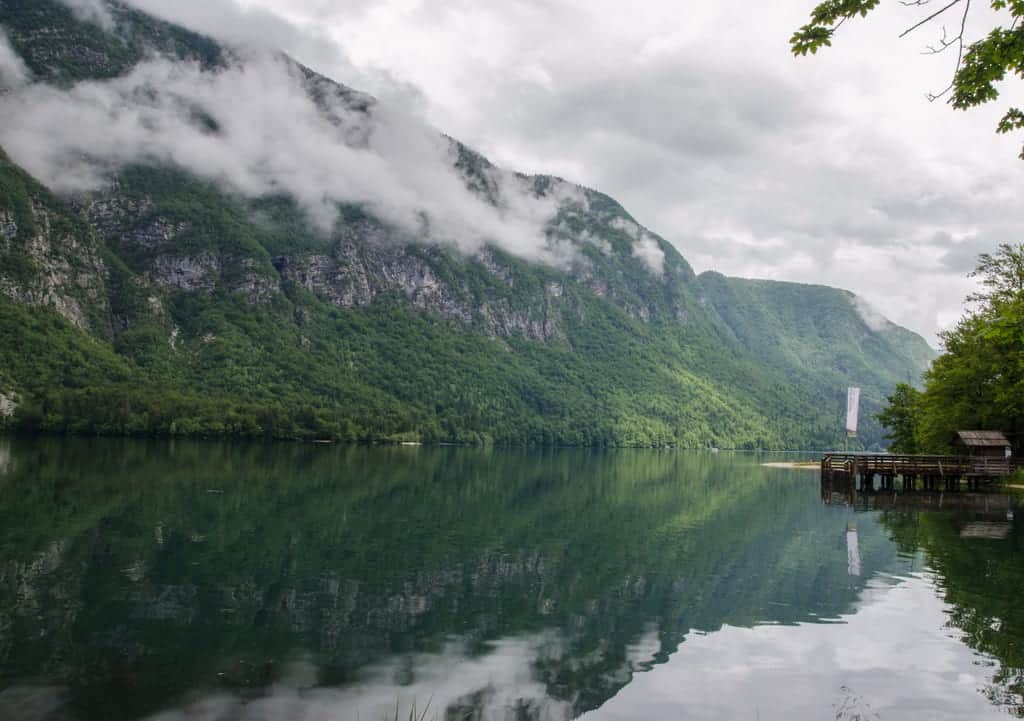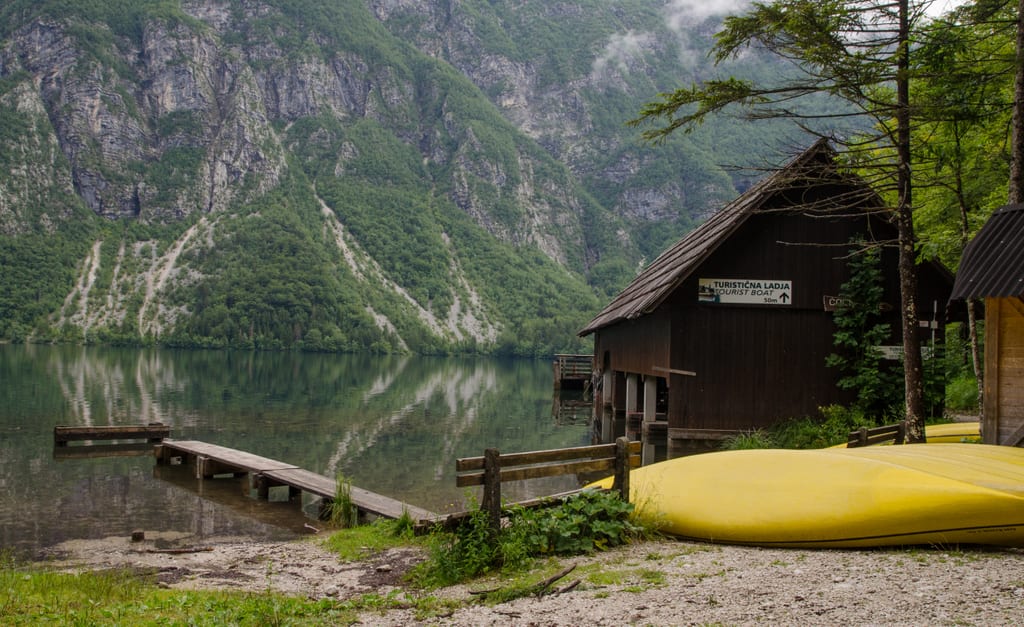 After getting a few photos of the lake, it began to downpour once again. And by that point, we were exhausted after a busy, nonstop week in Slovenia. There was no point in taking a cable car or going kayaking in rain that hard.
So we went looking for a pizza place, found one, went inside, and discovered that they had PAPER PLACEMATS AND COLORED PENCILS.
I drew Lake Bled.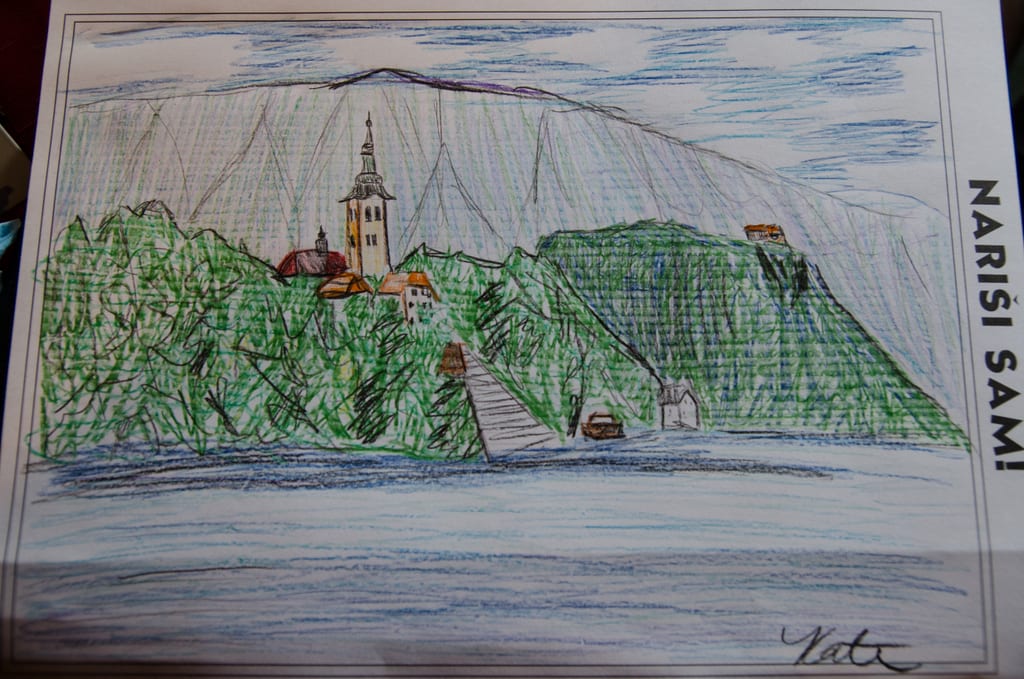 Not to be outdone, Peter carved his pizza into the shape of Stewie Griffin.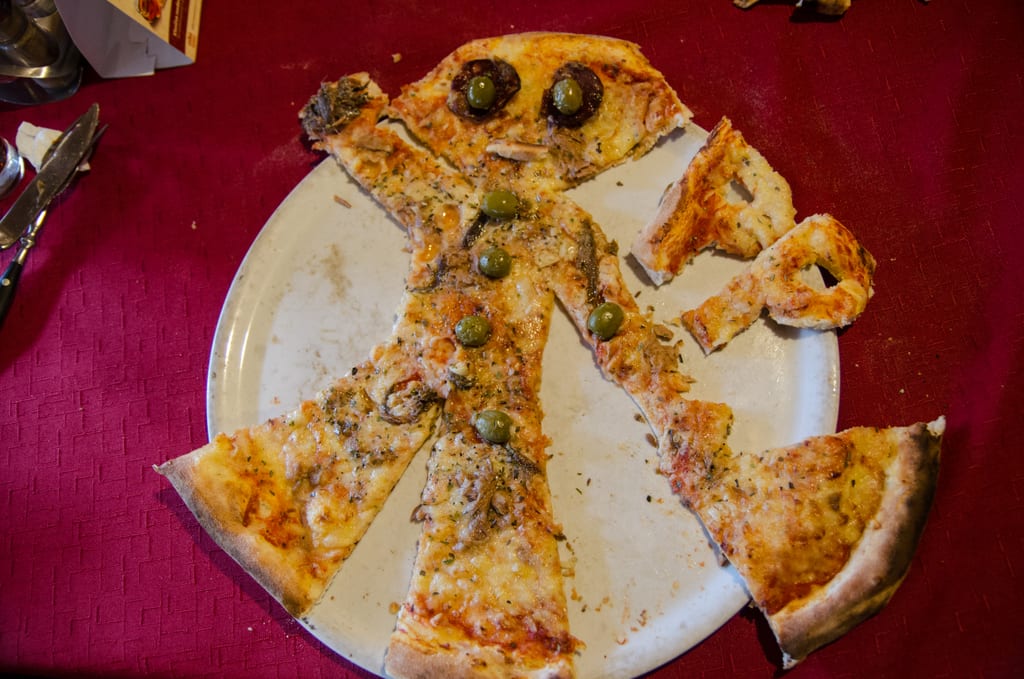 Yeah. After a long week of busy travel, you know when you're done. I think we both felt that way.
Day Four Essential Info: Since we were flying out early the next day, we stayed at Dvor Jezeršek, a hotel home to a culinary school in Brnik, right by Ljubljana's airport. The hotel was nice and the food was terrific. Rates available upon request. You can find other hotels in that area here.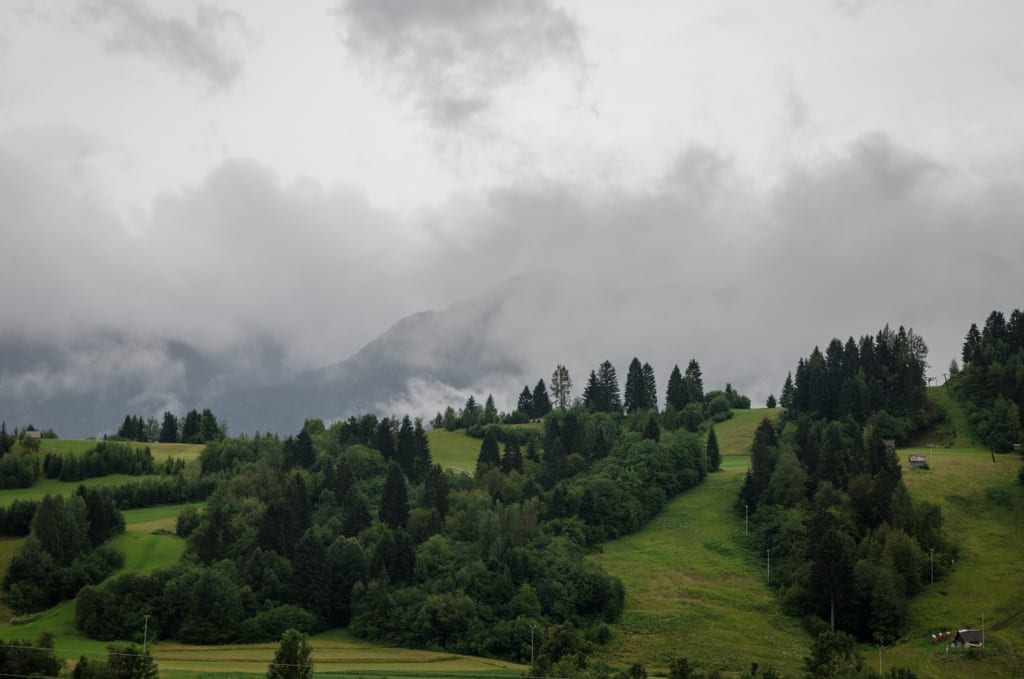 The Takeaway
I had a great time — but Slovenia was not what I expected it to be. That's not entirely a bad thing; I just went in with the wrong expectations.
As a Balkans-phile, I expected Slovenia to be more like its former Yugoslavian neighbors like Croatia, Bosnia, Montenegro and Macedonia. Truthfully, Slovenia did not feel remotely Balkan to me. It felt like Austria. I mean, look at it!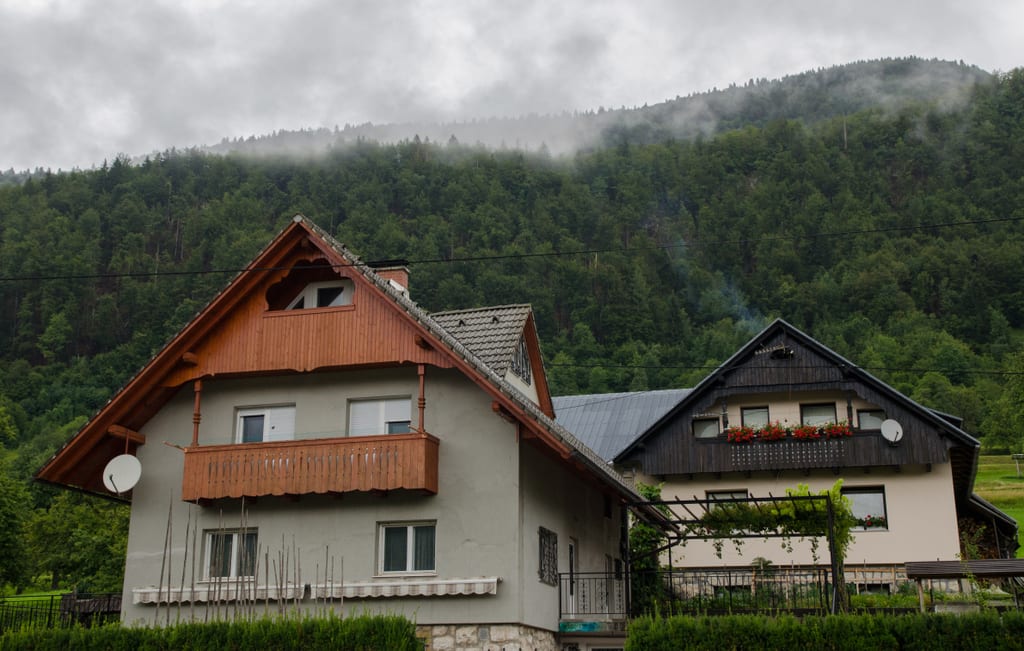 And to be fair, I love Austria. But I hadn't expected Slovenia to be like that (even though I'd previously seen parts of Croatia that looked like Austria).
Though many people use the term "Balkans" to describe the former Yugoslavia and Albania (myself included), the Balkan peninsula technically includes Romania, Bulgaria, and Greece as well. But Balkans purists use the term to describe the region beneath the Balkan mountain range. And only a tiny portion of Slovenia is within this range. When you add that geography to the fact that Slovenia has also been part of the Austro-Hungarian Empire, it makes sense that it looks so different.
Additionally, I was disappointed that I didn't fall madly in love with Slovenia. Many of my friends did, and for that reason, I expected myself to as well. While I did fall madly in love with Ljubljana, the rest of Slovenia just didn't grab me.
Perhaps I would have felt differently if I had visited the coastal town of Piran, which looks much more Balkan and more my style.
But even though it wasn't what I thought it would be, I had a wonderful road trip in Slovenia, I absolutely recommend it, and I'd love to return next summer.
Must Love Festivals is brought to you by the Budget Traveller with lead partner Expedia and in association with the Slovenian Tourist Board. All opinions, as always, are my own.
Does Slovenia look like your kind of destination?
Get email updates from Kate
Never miss a post. Unsubscribe anytime!