My name is Kate McCulley and I travel the world for a living.
I've been shipwrecked in Indonesia. I've gone swimming in the frigid waters of Antarctica. I've partied with Ernest Hemingway lookalikes in Key West, cheered on the world air guitar champions in Finland, and danced until dawn with fire-throwing Vikings in the Shetland Islands. And I've traveled alone in places as far-flung as Lebanon, Colombia, and South Africa.
I'm a 38-year-old woman originally from the Boston area. After four years of establishing a career in online marketing and a lifetime dreaming of traveling the world, I decided that it was time to make it happen.
In September 2010, at the age of 26, I quit my job to travel Southeast Asia for six months. Six months turned into 12 years across 83 countries and 7 continents.
(Looking to work with me? See my media kit here.)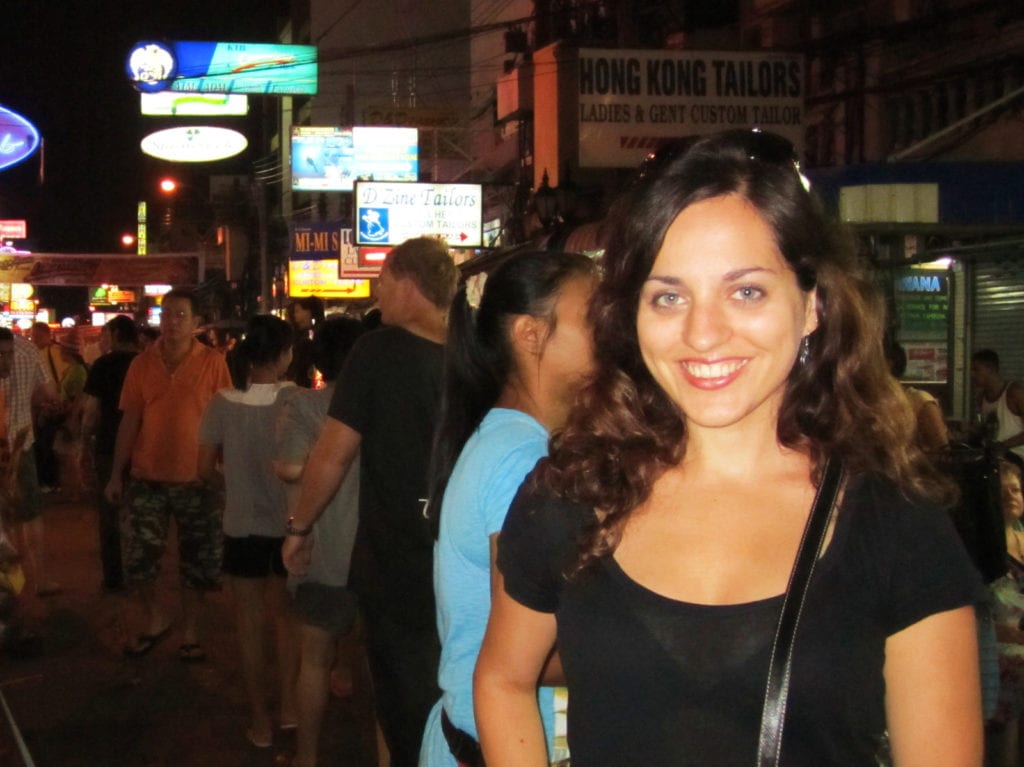 While in Southeast Asia, I worked on developing this site along with building a freelance work portfolio. After returning to the U.S. in May 2011, I realized that I was making almost enough money to support myself full-time. With a little ramping up, I wouldn't have to go back to a conventional job. So I ramped it WAY up — and travel blogging has been my full-time job ever since.
In early 2016, I decided it was time to slow down and moved to New York City. I downsized my travels from 70% of the time to 25% of the time.
In 2017, Forbes named me one of the top 10 most influential travelers, and Irish America named me one of the top Irish American Business Leaders.
As fantastic as New York was, after four years, I was ready for a change. I left New York in late 2019 — but then COVID hit and put everything on hold.
Travel businesses around the world were decimated by COVID, mine included. I nearly lost everything I had built over the past decade. But I've taken this as an opportunity to pivot and create new kinds of content for you.
On my Patreon, I share the travel stories I've never told before — the kind of writing you guys enjoy the most.
I also offer private blog consulting (all niches!) where I do a full audit of your blog and tell you exactly where you should be focusing, and one-on-one calls with readers where we can talk about anything you'd like for 45 minutes.
I also teach people how to earn well on Patreon through a course called Earn Like an Artist. Every few months, I open it to new students.
In 2020, I moved to Prague, starting a new chapter. I live here with my boyfriend Charlie and our two cats, Lewis and Murray.
In 2021, I won Croatia's Golden Pen Grand Prix, the top travel writing award in the country, for my coverage of Croatia travel during the pandemic.
In 2022, I started my new site: New Hampshire Way, a guide to New Hampshire travel. I grew up spending all my summers in New Hampshire and know the state SO well — it's time to put that knowledge into practice!
Still traveling? Hell yes. Traveling is one of the most important things in my life, even now.
My Life Story: How I Became a Successful Travel Blogger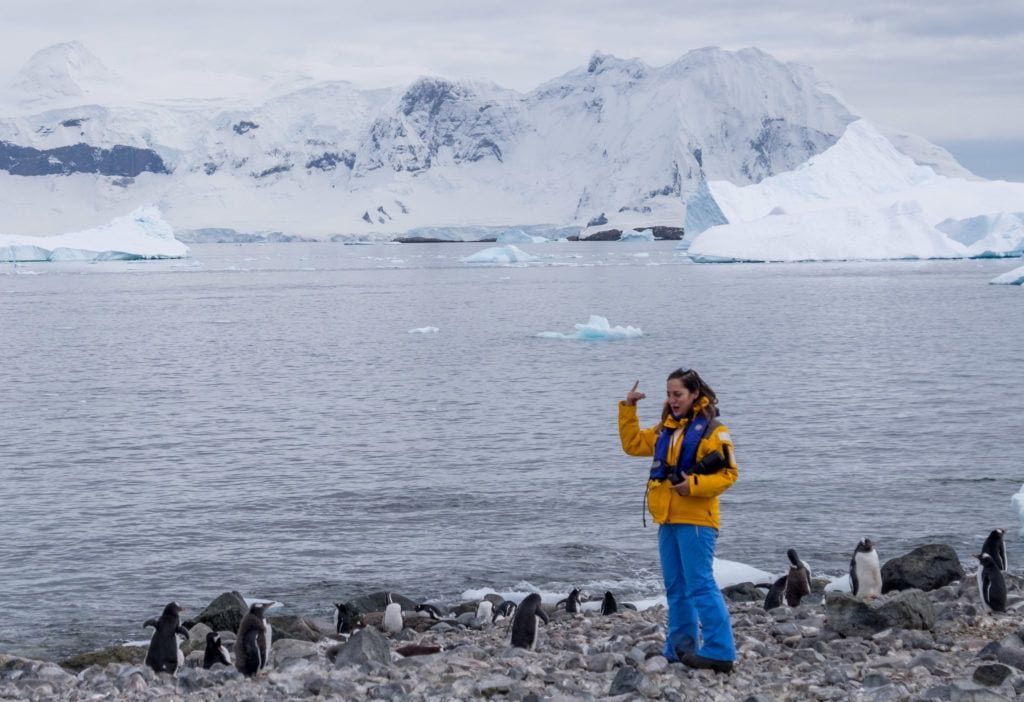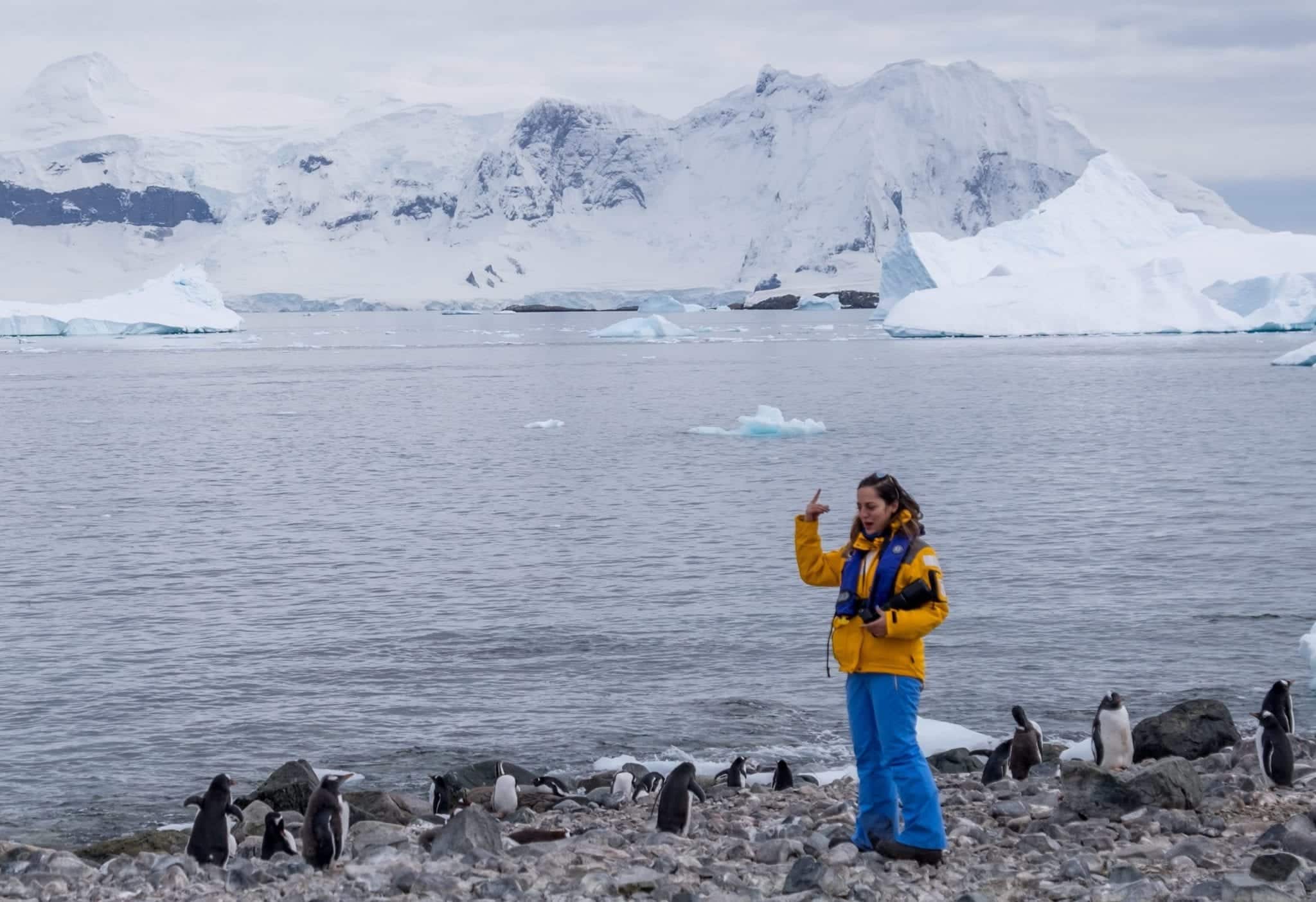 Teaching Women to Travel Solo Safely
I believe that with the right research and preparation, a woman can safely travel on her own almost anywhere in the world. Teaching women how to travel solo is my passion; I see it as a vocation.
In many parts of the world, it's common for women to travel solo and independently. In my home country, the United States, it's far less common. There are many reasons for this, including a major political party seeking to consolidate power and erode women's rights, and a 24/7 cable news environment that seeks to alarm rather than inform.
I started this blog to show women what it's like to travel solo. There is a lot of fearmongering out there designed to scare women away from traveling on their own; I'm here to clear up the myths.
Are your parents insisting that you'll be in danger? Chances are they're not well informed about your destination. What about traveling to Mexico solo? Mexico is FAR safer than the news would have you think. But how will you stay safe?! These are the ten travel safety tips I follow everywhere in the world.
Ten years after I got on that plane to Bangkok, I'm still frequently traveling solo. While these days I travel quite a bit with friends, I almost always add on solo extensions to my trips and I continue taking whole trips on my own. I don't travel solo because I have to — I do because I love it. So much freedom and endless possibilities.
I believe that it's best to teach by example, and my ultimate goal is to show women that solo and independent travel can be safe, easy, and a lot of fun.
See all my solo female travel guides here.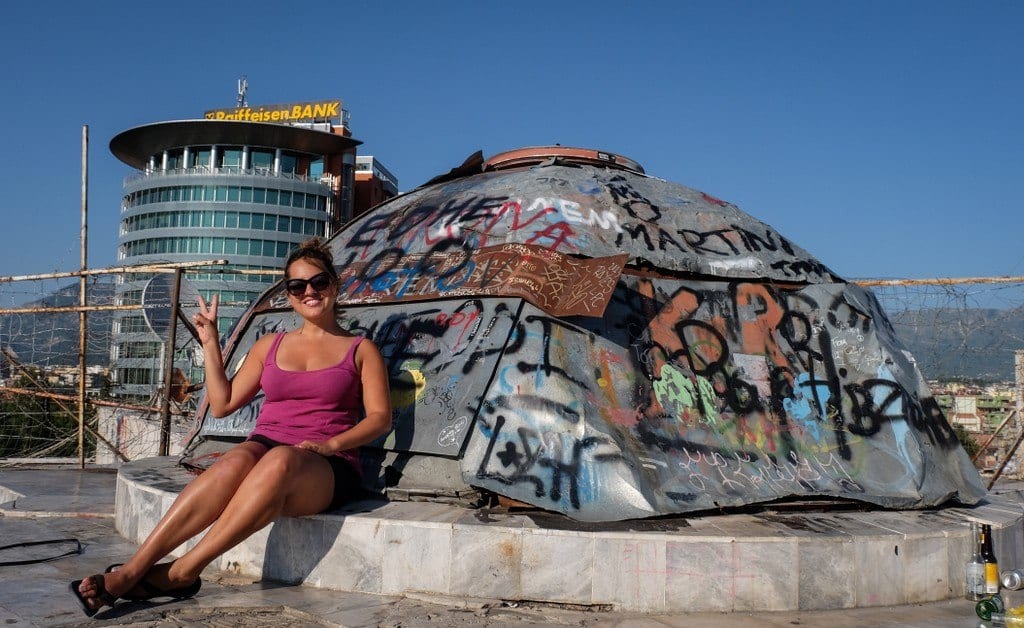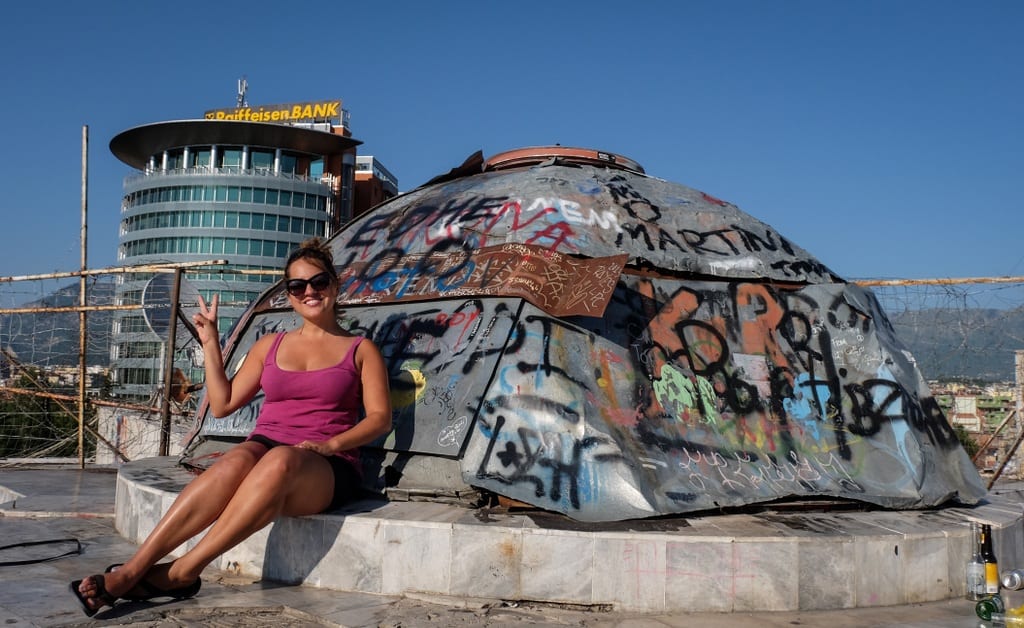 My Travel Philosophy
I'm committed to environmentally, economically, and socially responsible travel. That means carbon offsetting my flights, eating locally, spending my money close to the ground, never photographing children, understanding cultural and historical context, and listening more than I talk, just to start.
Overtourism is one of my biggest travel concerns. I know that bloggers are responsible for driving more travelers to destinations struggling to handle their tourist levels, including Venice, Barcelona, and Bali. My aim is to keep you away from the worst crowds and steer you toward more peaceful destinations where locals will appreciate your visit.
There are some places I won't visit due to ethics. I don't think it's possible to ethically visit Syria or North Korea at this time, though that may change in the future. And there's a big difference between traveling independently and traveling as a guest of a tourism board, which is tantamount to working for a government — and the reason why I emphatically turned down an invitation to visit Saudi Arabia as the guest of the Saudi government in 2018.
One of my travel goals is to visit every region in Italy. Italy is my heart and my soul, and it's my heritage, ever since my Sicilian great-grandfather stowed away on a ship to America at the age of 11. I've now visited 18 out of Italy's 20 regions. Only Calabria and Sardinia remain.
I'm very involved with politics. I volunteer, organize, protest, and write. While I've always held progressive political views, my travels continue to inform and shape my world view. My dream is for the United States to join the rest of the developed world and make universal healthcare a reality.
My three favorite regions to visit are the Balkans, Central America, and the Nordics. These three regions are so different, but they make me happy in different ways. The Balkans have a zany beauty to them, Central America pulsates with music and celebration, and the Nordics show how the world would be if we took proper care of our fellow humans.
I read constantly — more than a book a week. I'm committed to reading books by diverse authors and I review everything I read in my monthly recaps.
I consider myself primarily a mid-range traveler. I used to travel on a budget, though my definition of "on a budget" has evolved over the years. No more $3 Cambodian dorms for me — today I'm most likely to stay in an independent guesthouse or hotel. But I will occasionally splurge on something high-end for a special occasion.
I stand up for what I believe in, even when it's uncomfortable. The travel blogging community may seem forward-thinking, but it's rife with racism, sexism, and harm. I always speak up for those in need, and it's won me a lot of enemies who would rather maintain their own power and comfort.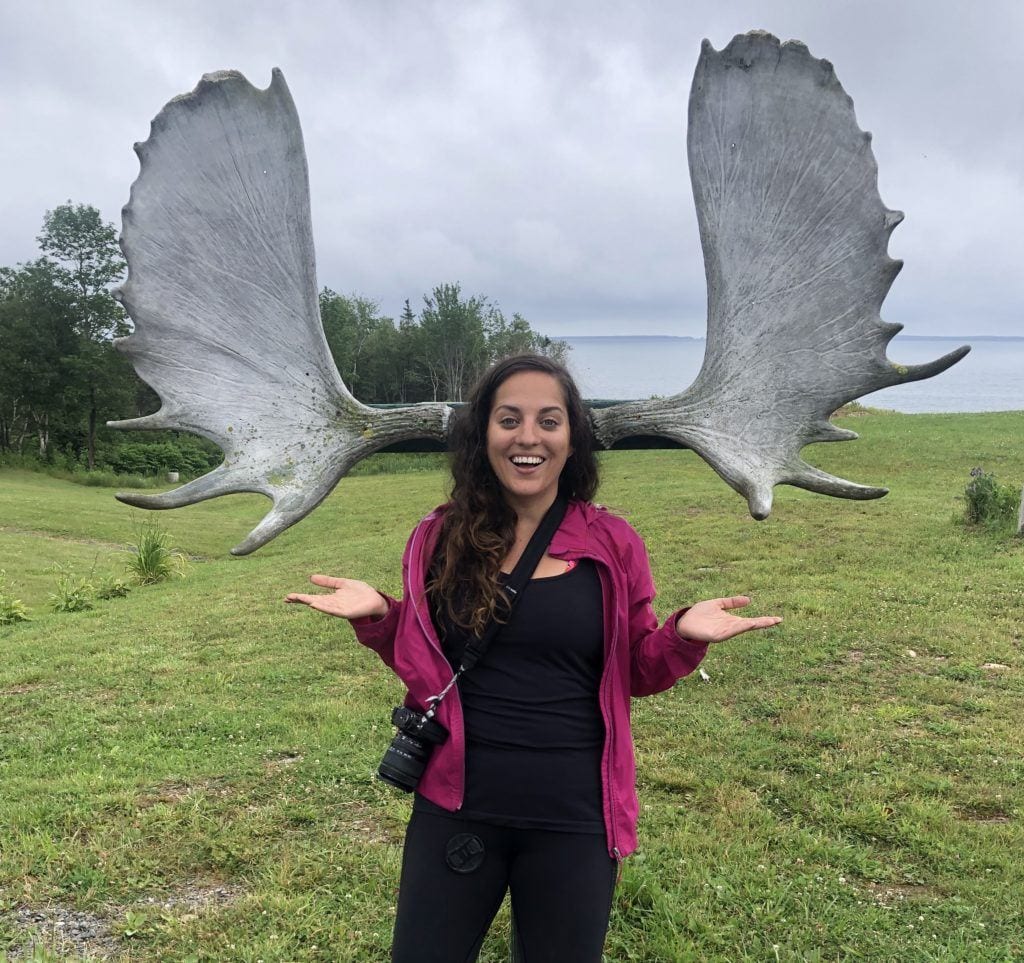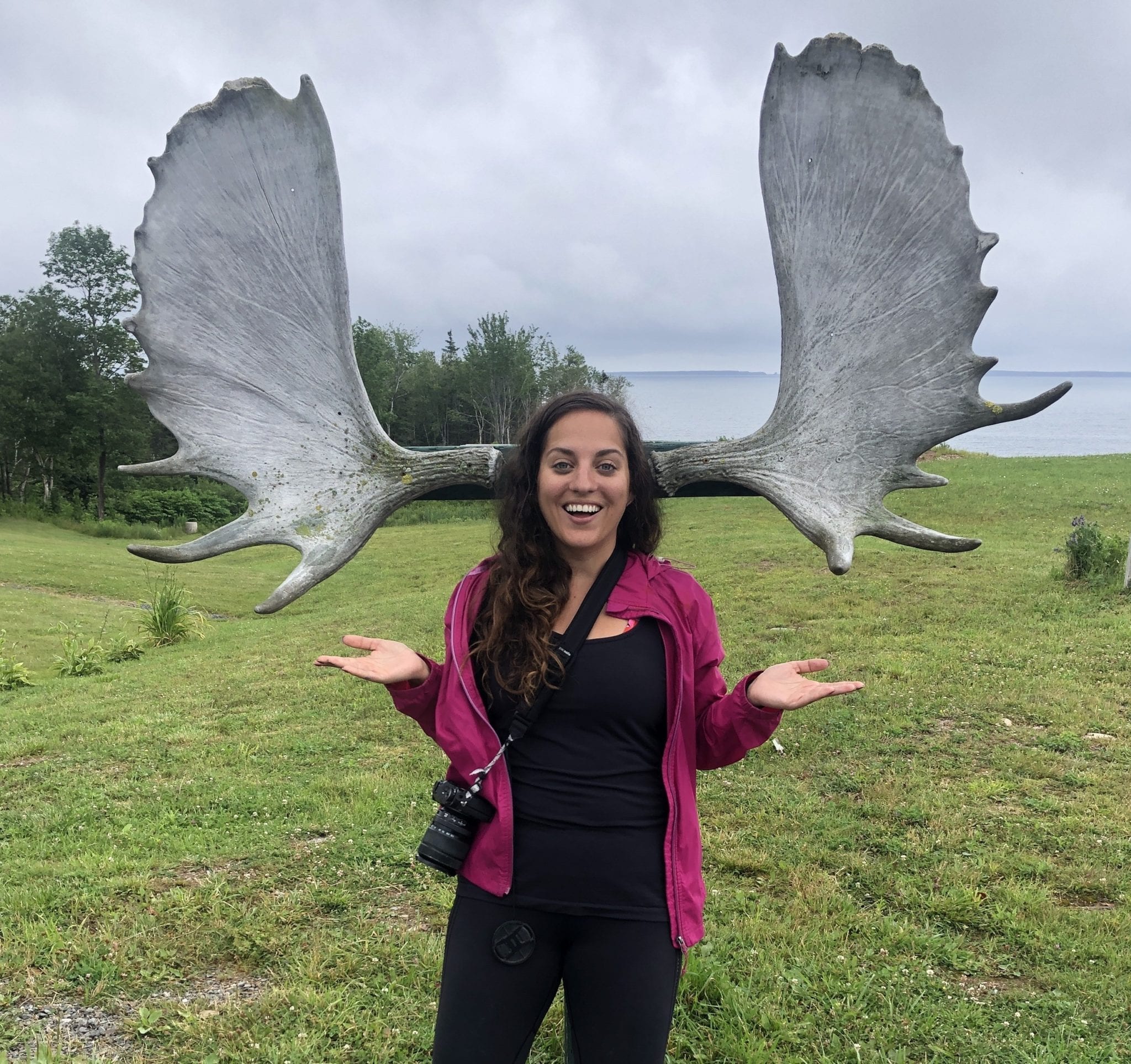 This blog is here to help — and entertain!
I'm committed to showing you how to find maximum value in your travels — where to splurge, how to save, and plenty of secrets I've picked up along the way. Oh, and funny travel stories, musings, and cool travel photos.
Like anyone else in the world, I have good times and bad times, but I promise to show you reality — with honesty and humor. In fact, the #1 comment I get from readers is, "You're so honest." I love that. It's my mission to make sure you have the best trips ever — and that starts with telling the truth.
Choosing to live a life of travel is one of the best decisions I've ever made, and I'm glad you've come along for the ride.
Thanks for visiting!
Kate McCulley