Adventurous Kate contains affiliate links. If you make a purchase through these links, I will earn a commission at no extra cost to you. Thanks!
It was the month of Colombia! I spent 19 days exploring my 64th country and getting back into the groove of long-term solo travel after several trips with friends and short solo excursions.
Between Colombia and some good times at home, here are the best and worst moments of August 2016.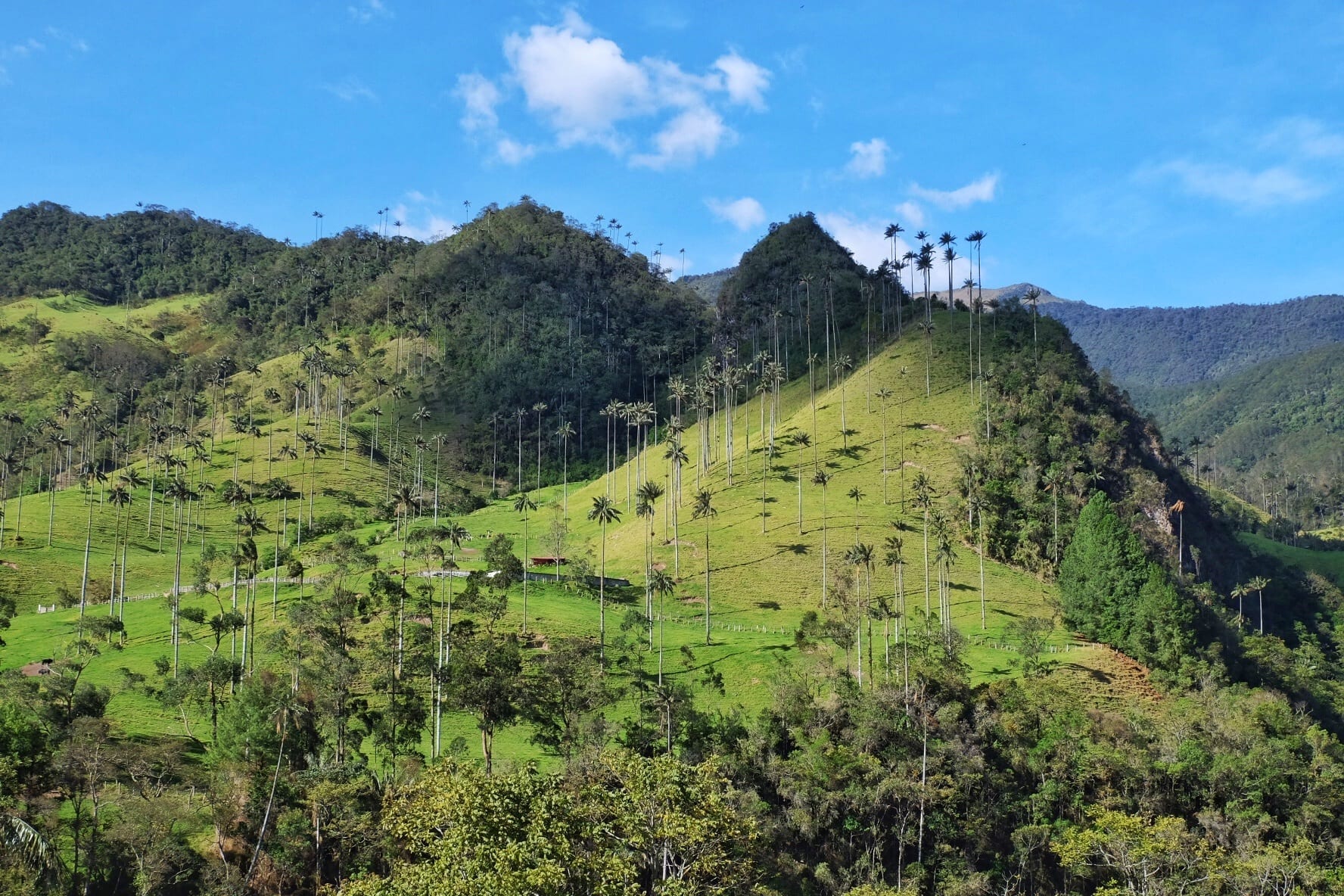 Destinations Visited
New York, NY
Cartagena, Medellín, Guatapé, Salento, Valle del Cocora, Bogotá, and Zipaquirá, Colombia

Favorite Destinations
Salento. This small, colorful mountain town introduced me to slow-paced Colombian life.
Valle del Cocora. Easily the most visually stunning place in the country, with super-tall palm trees you can't find elsewhere.
Bogotá. The rare city where I slipped in so well, even with the communication difficulties.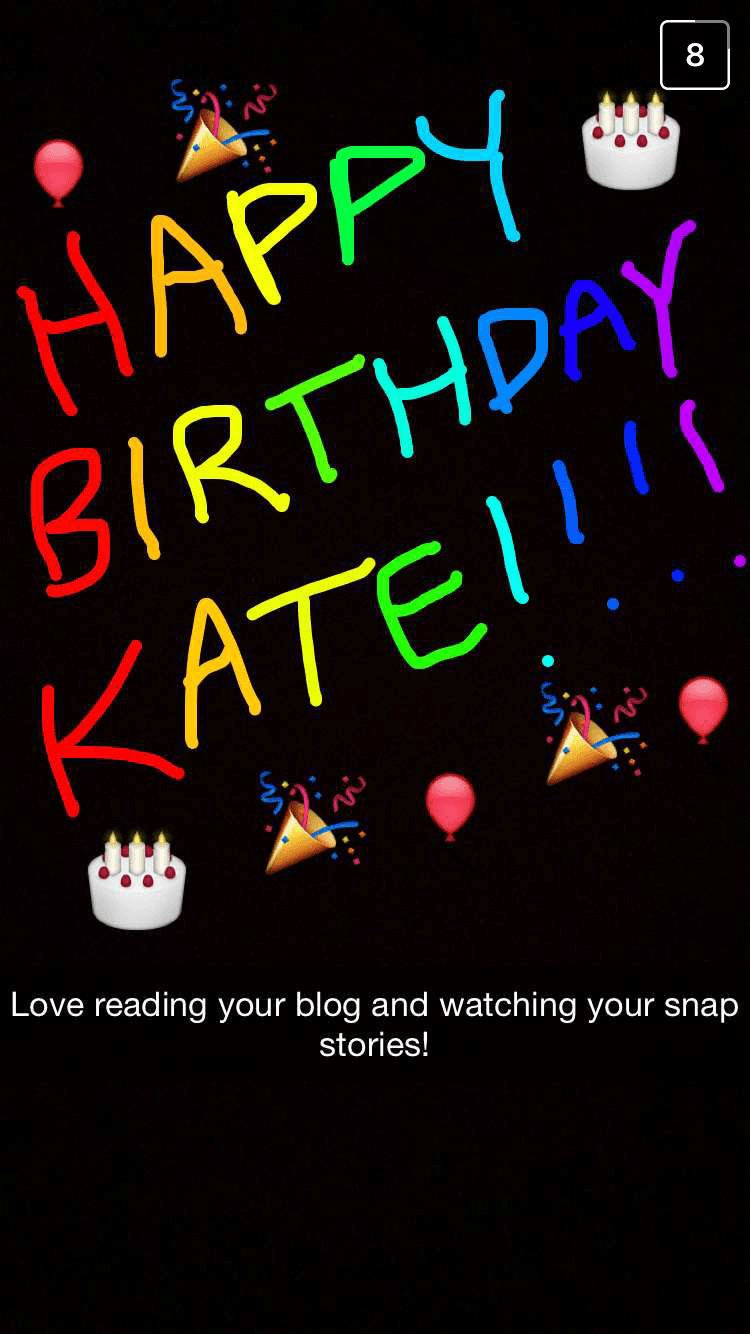 Highlights
I had a wonderful 32nd birthday. I spent it doing a lot of favorite things in New York, both old (Big Gay Ice Cream) and new (Museum of the City of New York), before grabbing dinner at Red Rooster (also known as the place that made me decide to move to Harlem!) and meeting up with lots of friends at a bar in my neighborhood.
And best of all were the Snapchat wishes! If you thought having a birthday on Facebook was great, wait until you're on Snapchat! I got artistic creations, video messages, even songs from my readers! Thank you all! And to the person who made me the snap above, I'm honored that you took the time to make rainbow letters! (I'm adventurouskate on Snapchat if you want to follow me.)
Everything in Colombia. I want to repeat myself in future posts, so I'll be brief, but some of my highlights were eating the best fruit in the world, photographing the doors of Cartagena, seeing some beautiful and otherworldly landscapes, going out dancing, getting my hair cut and colored for less than 25% of what it would cost in New York, and making lots of new friends — both locals and travelers! Expect far more on Colombia soon.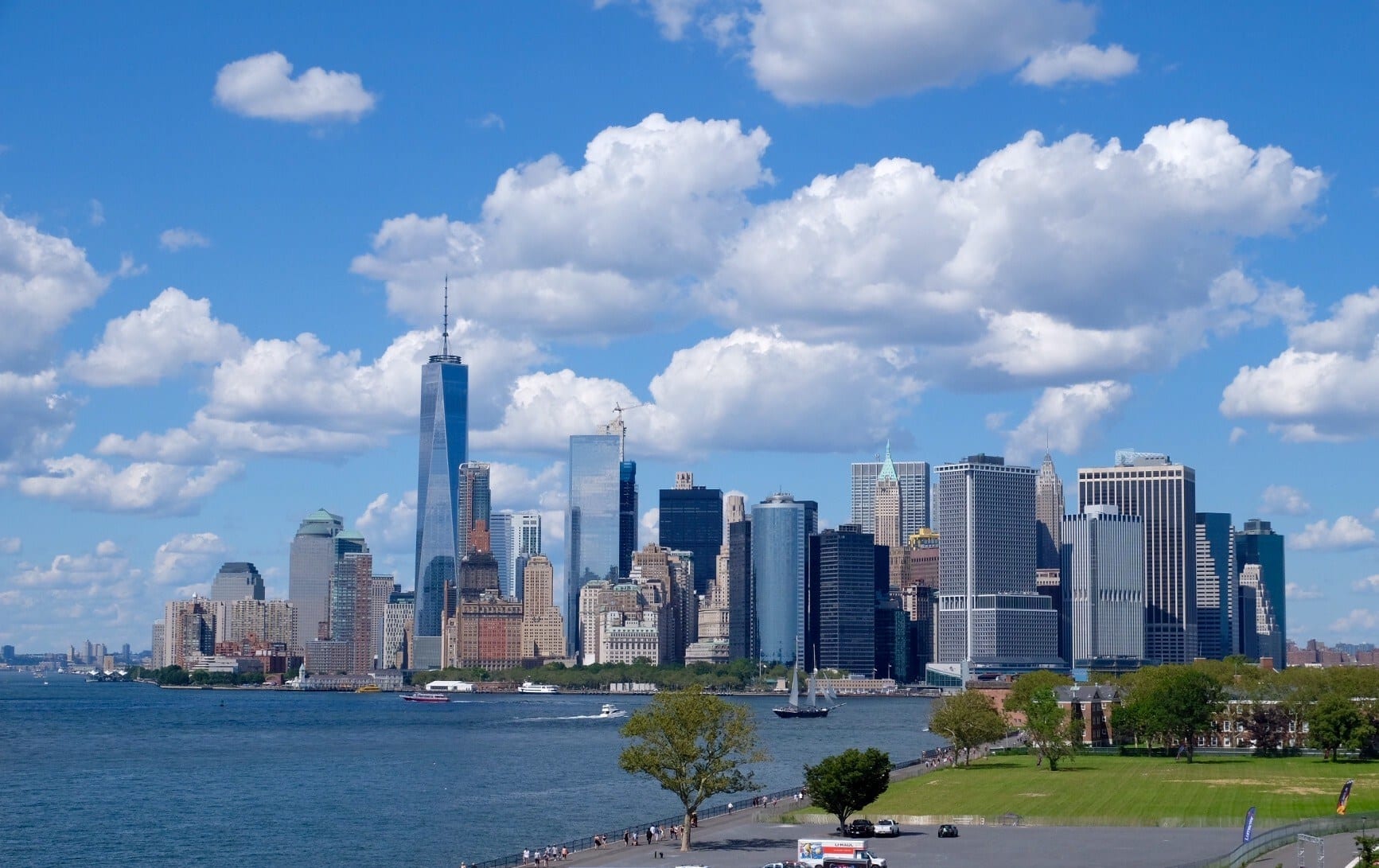 Visiting Governors Island. This little island south of Manhattan is only open during the summer months and well worth a visit. I explored by bike, watched the Drone World Championships, and got to see one of the most underrated views of Manhattan, pictured above.
And at the end of the month, I acquired a new possession. A Fuji 16mm f 1.4 lens. This wide-angle is the top-rated Fuji lens and I'd had my eye on it for awhile, so when the price dropped by 25% this month, I knew it was time to pull the trigger. (It's still on sale, by the way. There's an additional $50 coupon that appears at checkout.)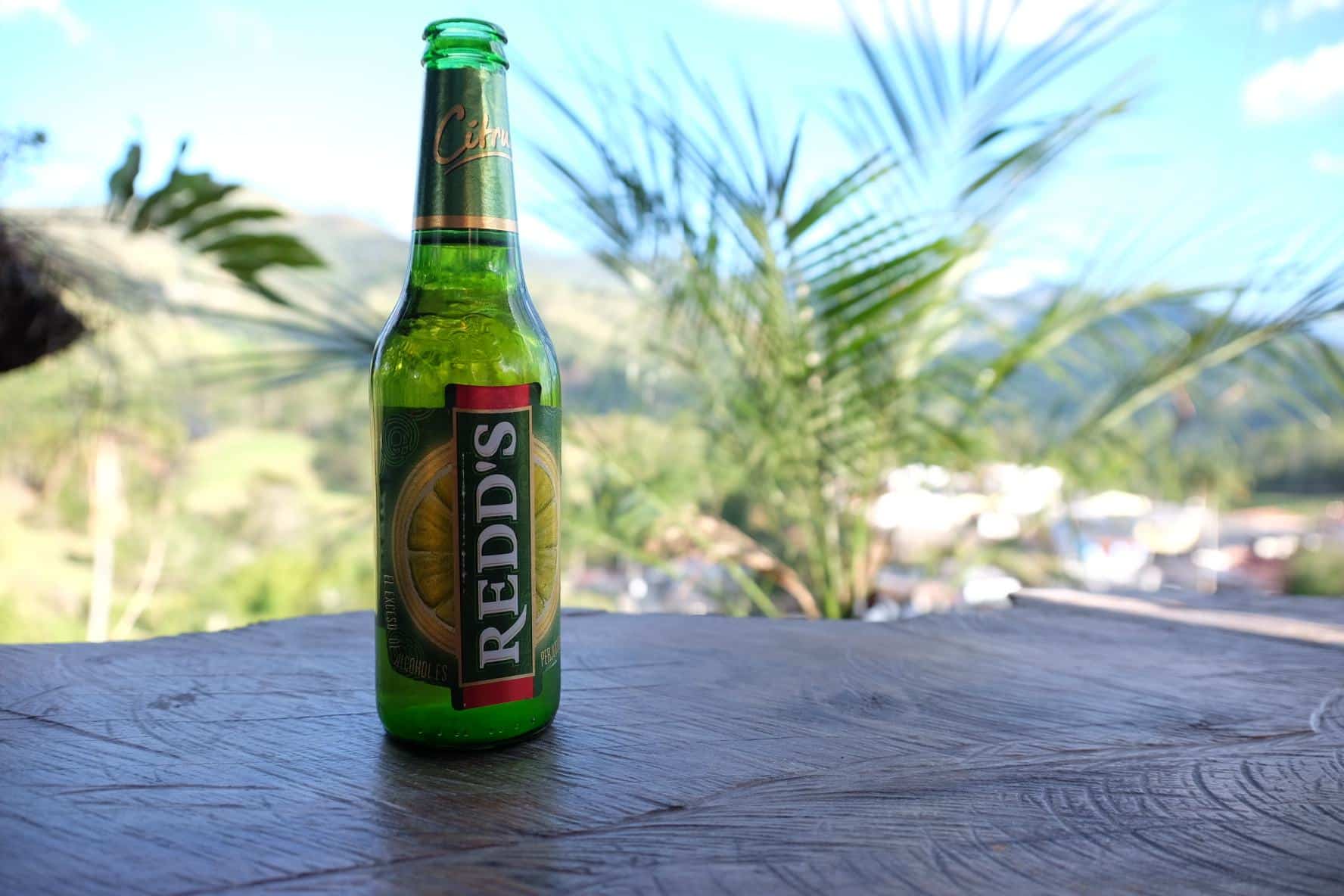 Challenges
The hives came back. If you're a long-term reader, you may remember when I suddenly developed hives in Korea back in 2013. I don't have any allergies, so I have no idea what the cause was — I just took antihistamines. Soon my lips started swelling up. I saw three doctors in Australia and they couldn't tell me anything beyond, "Just wait it out and keep taking antihistamines, or prednisone if it gets really bad."
It took nine months before the hives stopped appearing. Nine whole months.
So when I was in Bogotá and developed what I thought was a mosquito bite on my arm…then another bite…then three more bites, all expanding and connecting to each other, and more on my hip as well, I groaned and thanked my lucky stars that I had brought Zyrtec with me. They did appear again 24 hours later once the Zyrtec wore off, then another 24 hours after that, but since then I've been in the clear.
I still have no idea where they came from. I had only eaten eggs, fruit, coffee, a tamale, and an aguapanela (Colombian sugar cane drink) that day.
To my readers, even if you aren't allergic to anything, please pack a strong antihistamine when you travel. I like Zyrtec because it's non-drowsy and one pill lasts for 24 hours. You can get it for cheap on Amazon.
I really need to improve my Spanish. I speak "kindergarten Spanish" — I can communicate basic stuff and speak decently in the present and future tenses. French has always been my primary foreign language. I taught myself Spanish 1 over the summer when I was 15, then took Spanish 2, then dropped it after a year because I didn't enjoy it (I think having an unenthusiastic teacher was a factor).
Colombia has a significant language barrier — more so than most places I visited in Central America. On top of that, Colombians speak very fast and the accent is thick. I struggled so hard to understand and be understood. Kindergarten Spanish is sufficient for traveling in Central America, but it's not nearly enough for Colombia. I cannot imagine what it's like to travel here without speaking any Spanish.
So I think it might be time to take a Spanish course focusing on grammar. Because while you do pick up a lot of vocabulary while traveling in Latin America, your grammar remains the same. And mine is atrocious.
Two brief instances of food poisoning. I usually have an iron stomach, but digestive issues got me one night in Salento and again while flying home to New York. It was…less than pleasant.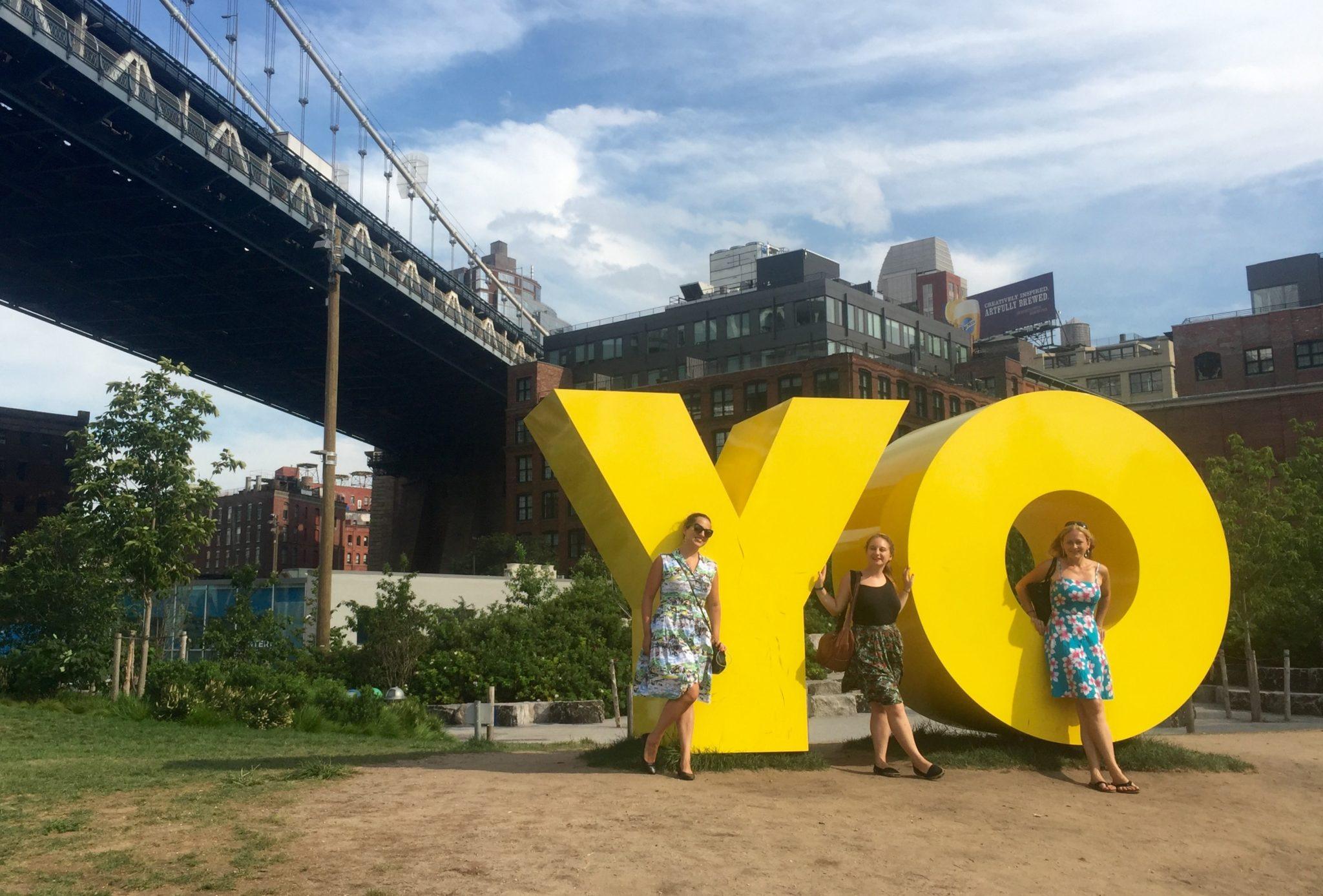 Most Popular Post
Notes from the Brink of Age 32 — Every year I write a birthday post and reflect on the past year, where I am now, and where I want to go. This was my latest.
Other Posts
Adventurous Kate's Offbeat Guide to Cape Town — Everything you need to know to plan an awesome trip.
How I Choose Where to Travel Next — In a world of destinations, how do you narrow them down?
How to Survive Pre-Trip Anxiety — What do you do when you're sick with worry right before a trip?
How to Rock a Trip to Johannesburg — All the best in this underrated city.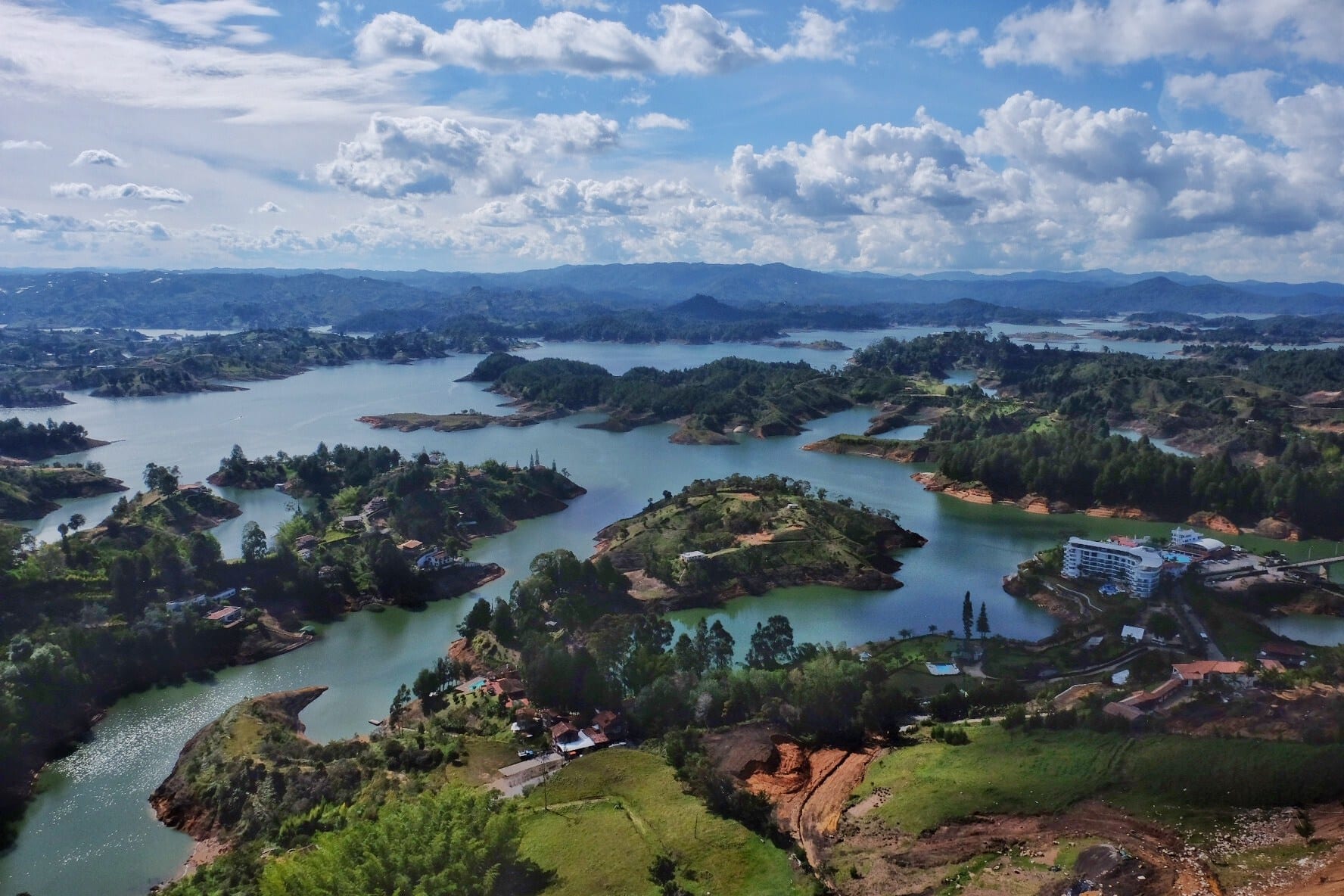 Most Popular Photo on Instagram
Easy — this photo of Guatapé. This famous view, from the top of La Piedra del Peñol (a giant rock in the middle of the lakes) was one of the reasons why I went to Colombia in the first place!
For more real-time updates from my travels, along with greatest photography hits, follow me on Instagram at adventurouskate.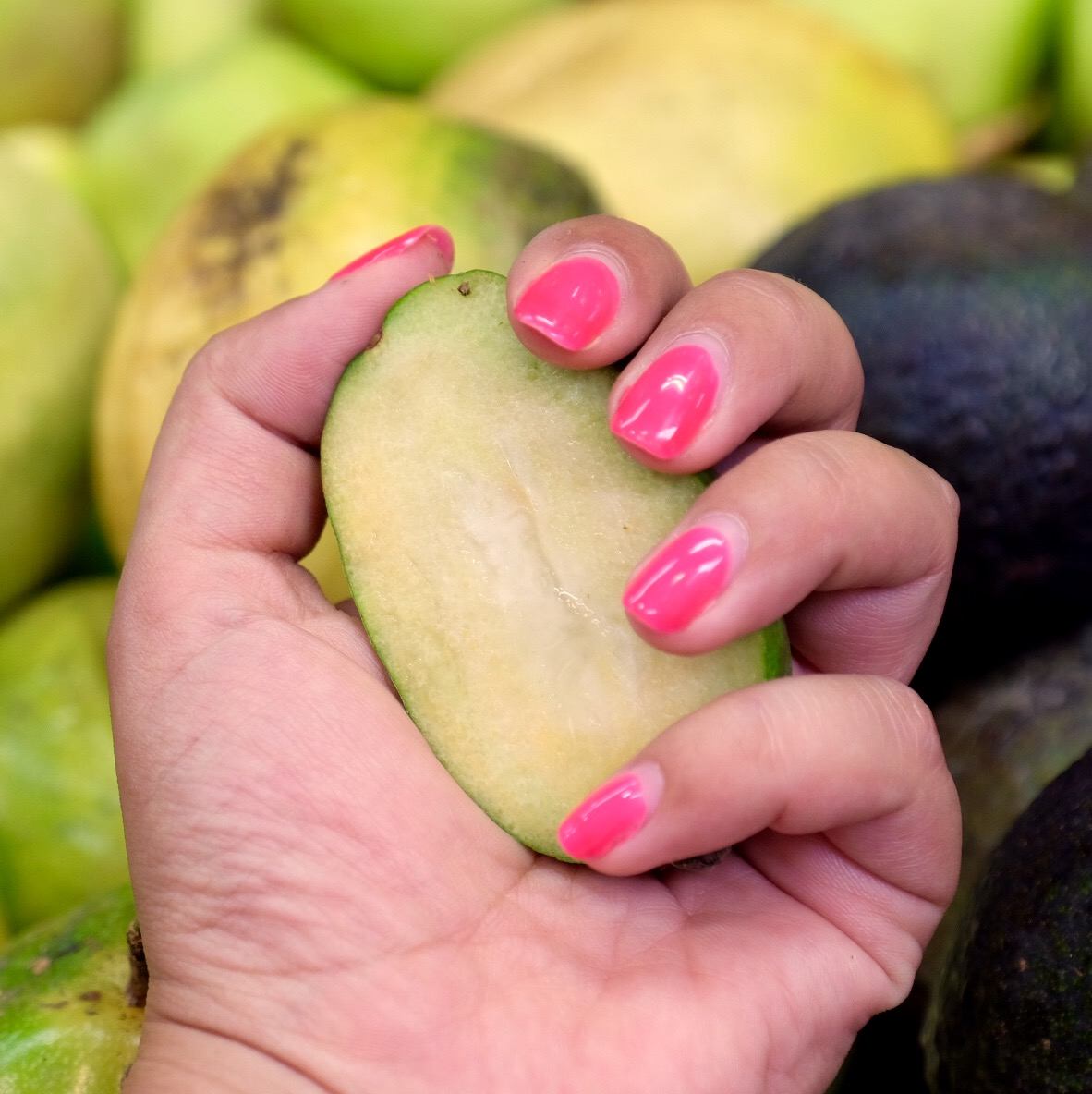 What I Read This Month
On Writing by Stephen King — This is the first Stephen King book I have ever read, and it's one of my favorite nonfiction reads of the year. This book is part memoir and part writing guide, and I'm already implementing some of his tips. "Killing my darlings" never felt so good.
I may avoid the horror genre, but I have so much admiration for Stephen King. For his work ethic, for his voracious readership, and especially for his marriage. The only thing I didn't like? Nearly all of the authors he cited were white men, as were the authors of his book recommendations. I don't know how you can read 60-70 books a year and end up recommending so few written by women or people of color. (Though it's worth noting that his list of favorite reads from 2001-2009, included in the book's 2010 edition, was somewhat more diverse than his original list. As an aside, I think more people are mindful about the literature they consume today compared to 15 years ago.)
Half of a Yellow Sun by Chimamanda Ngozi Adichie — Adichie is one of my favorite authors that I discovered last year, and since then I've been on a mission to read all of her works. This novel tells the history of Biafra, a region that seceded from Nigeria in 1967 following the ethnic cleansing of the Igbo people, and the war that ensued. I knew nothing about Biafra or this war before reading this book and it was eye-opening.
I love learning about Nigeria through Adichie's books, but what I love is that she creates characters who are imperfect, yet so good at heart. And even when thrown into impossible circumstances, you can't help but love them fiercely and want the best for them. That's even more difficult when they're living through war and starvation.
What I Watched This Month
The Get Down! I had been looking forward to this Netflix series since I saw the first previews, and I wasn't disappointed. This show — or more of a mini-series — tells the story of the dawn of hip-hop (not to mention the height of disco) in the Bronx in the late 1970s.
It's Baz Luhrmann, so you know exactly what you're getting — light on plot and character development, but so damn gorgeous and sounds so good that it takes you to another place, just like the movie musicals of 50+ years ago. Moulin Rouge! was one of my favorite movies as a teenager; in my opinion, The Get Down is the only Baz production that lives up to it.
What I Listened To This Month
I'm waiting for Frank Ocean's new album to come out on Spotify. Until then, I'm listening to his old stuff. Channel Orange is one of my favorite albums of the past few years. It's good to listen to when you're alone, particularly if you have a tendency to be melancholy in private.
I love when you forget an album for awhile and then rediscover how good it is. There are so many good songs here. I love "Sierra Leone." I love "Monks." But "Sweet Life" is one of my all-time favorites.
Image: Gabriela Fab
Coming Up in September 2016
I'm spending most of the month at home in New York and the rest in Europe! I'm starting in Inverness, Scotland, for the Social Travel Summit, where I'm speaking on two of my favorite blogging topics: passive income and Snapchat.
Next up is a culinary trip to South Wales. I've been to North Wales several times but this will be my first time in South Wales, including the Welsh capital of Cardiff. I'm looking forward to both the food and the landscape, especially the wild coastline!
After that, I have about a week free, and I'm almost positive I'll be spending it in two new countries: Slovakia and Poland. My time is limited, but I think I'll fly straight into Bratislava, head to Krakow, visit Zakopane if I have time (I really hope I do because it looks gorgeous) and then finish in Warsaw.
But before Europe, we've got Labor Day Weekend — and boy, do I have plans. My sister and I are going to Club Getaway in Connecticut — also known as Adult Summer Camp. Think all the fun of summer camp plus burlesque classes, Texas Hold'em tournaments, SUP yoga, bungee trampolines, theme parties, and plenty of free-flowing alcohol throughout.
Any recommendations for Krakow? Let me know! Where are you going next month?
Get email updates from Kate
Never miss a post. Unsubscribe anytime!