Adventurous Kate contains affiliate links. If you make a purchase through these links, I will earn a commission at no extra cost to you. Thanks!
March 2020 was endless, confusing, and frightening. March 2021? Not as scary, but defined by exasperation and resignation as we entered the 13th month of the pandemic taking over our lives.
It was mostly spent indoors. It wasn't interesting.
But most importantly — there's light at the end of the tunnel, vaccine-wise. Scroll to the "Coming Up in April 2021" section at the end of the post for more on that.
Destinations Visited
Prague, Czech Republic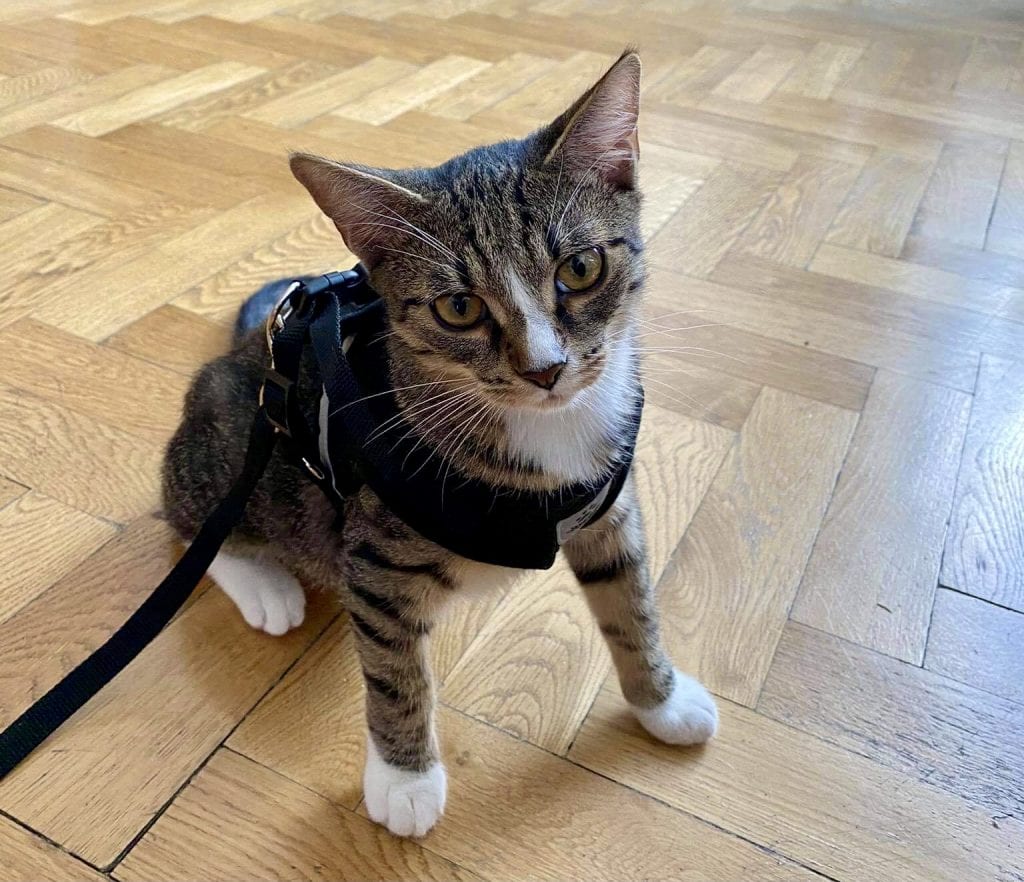 Highlights
Lewis finished his treatment for FIP! We have been waiting for this day for so long!!! His treatment began on December 28 and his final injection was on March 21. Now we begin an 84-day observation period; if Lewis hasn't relapsed by June 13, he's considered clinically cured.
I can't tell you how happy I am that my little cat is going to be okay! We thought we were going to lose him, and I was preparing myself to say goodbye. What a miracle this treatment is.
The observation period is nerve-wracking but it's been getting easier as Lewis has remained steady. It's fantastic that we don't need to go to the vet every day. And Lewis is thrilled he's no longer getting stabbed every day! I'm taking him for his first follow-up bloodwork in two weeks.
Celebrating Charlie's birthday with a Burger-Off. A great excuse to sample all the best burgers in Prague! We've always known Kantyna to have the best burger in town — but Naše Maso's aged burger is excellent, too.
My family is vaccinated! Huge relief, and I'm grateful.
I baked some Little Debbie-style Oatmeal Creme Pies. They were DELICIOUS — and even though I cut down the sugar, very sweet. Most of them were given to our vets and their staff.
Work is going well. Traffic has picked up enormously in the last month. Bookings are the highest they've been in a year, and my display ad income is finally getting to less-scary levels. We will see how that trends, but I'm optimistic as more Americans become vaccinated.
COVID cases in the Czech Republic are trending down. Let's hope this time it actually stays down. It looks like the new requirement of a negative COVID test in order to work at your job in-person is working.
Three days of GORGEOUS spring weather. Don't you love those first days of spring, when it gets super warm and everyone is outside, until it goes back to winter temperatures again? HA. But those days were lovely. One day we went for a lovely bike ride along the river.
Outdoor beers! Except for a brief two-week respite in December, the Czech Republic has been mostly locked down since October. But a few places have let you buy a beer and sit outdoors, drinking your beer, as long as you don't actually get table service. MAN did it feel good to actually drink a beer outside!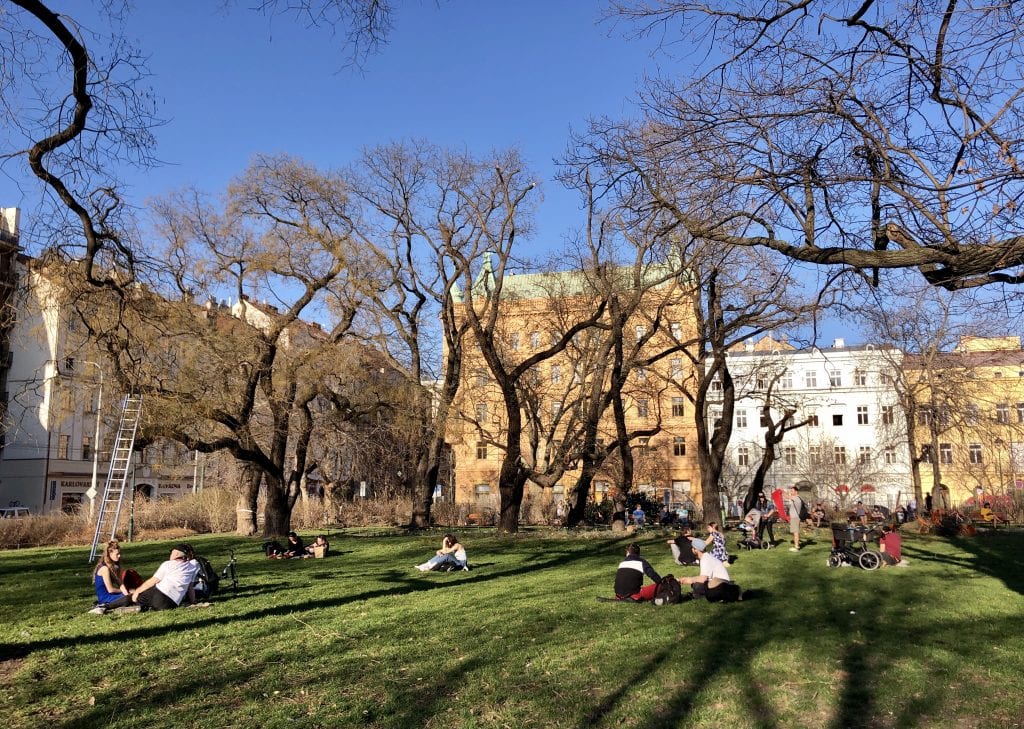 Challenges
I was ALL set to get my partner visa…then it didn't happen. I was down at the immigration office with my immigration dude (Petr from Expat Zone — highly recommended if you need a Czech visa), super excited to pick it up. Then we found out that I couldn't get it because VZP, the national health insurance system, hadn't sent me my membership card yet.
Did it matter that I'm in the VZP system already? Nope! They needed the actual piece of plastic. So frustrating.
At least I was able to get my bridge visa extended to June 27, but in a few weeks, Petr and I are planning to show up to the VZP office in person to get the card and go straight to immigration from there. We'll see how that goes.
Airbnb discontinued their affiliate program. This is a huge blow to travel bloggers, many of whom redid their sites to cater to this program. Airbnb, like Amazon, realized that they're so big now that they don't need bloggers to help them sell their product. Might as well stop the program and make the shareholders richer.
I have long-documented issues with Airbnb — they need to take a lot more responsibility and actually follow housing laws — but the truth is that so many travelers these days primarily choose Airbnbs over hotels. So I included Airbnb links in my posts, and I earned more from Airbnb bookings than I earned from hotel bookings.
That income stream is gone now. Which sucks.
HOWEVER, I still have my links actively earning commissions until April 15. If you're booking an Airbnb stay this year, please consider booking through this link before April 15! I'll earn a commission at no extra cost to you.
Airbnb is keeping the affiliate program for Airbnb Experiences — activities like my cooking experience in Havana, fashion tour in Tokyo, and mezcal and mole tasting in Oaxaca — so those links will remain up. Those only earn me like a few dollars each, so they're not a huge income stream like bookings were.
The kittens got neutered, and Lewis had a tough recovery. Here in the Czech Republic you can't neuter cats until they're eight months old, and we had Lewis's FIP to consider. We didn't want to do anything that would impede his recovery.
Dr. Pedersen, the scientist who pioneered the GS treatment for FIP (and a man to whom I want to give a huge hug!), recommends neutering during treatment as long as you have at least two weeks of treatment left, so that gave us a small window to get both of the boys done.
The vets warned us that they would be acting drunk after. Murray was mostly fine, zig-zagging a bit.
But poor Lewis — he could barely walk or hold his head up, and he insisted on crawling into his carrier, which was soaked with pee and puke. Then he fell asleep with his eyes open, unblinking — it freaked me out. He looked dead. I'm so relieved that he was better in a few hours.
We played them kitten videos on YouTube to keep them from licking their balls. It was surprisingly effective. Our cats love YouTube!
Blog Posts of the Month
Solo Female Travel in Savannah, Georgia — Is Savannah Safe? — A brand new solo female travel guide to one of my favorite cities in the US (and the world), perfect for first-time solo travelers!
13 Stunning Places to Visit in Lebanon — Lebanon is a cool country — but where are the actual places you should visit besides Beirut? I get into it here.
What NOT to Do in Mexico — People make SO many mistakes in Mexico! Before you go there, make sure you're not making any of your own.
15 Reasons to Travel to Istria, Croatia — I'm madly in love with the Istria region of Croatia, which is too often overlooked. Here's why.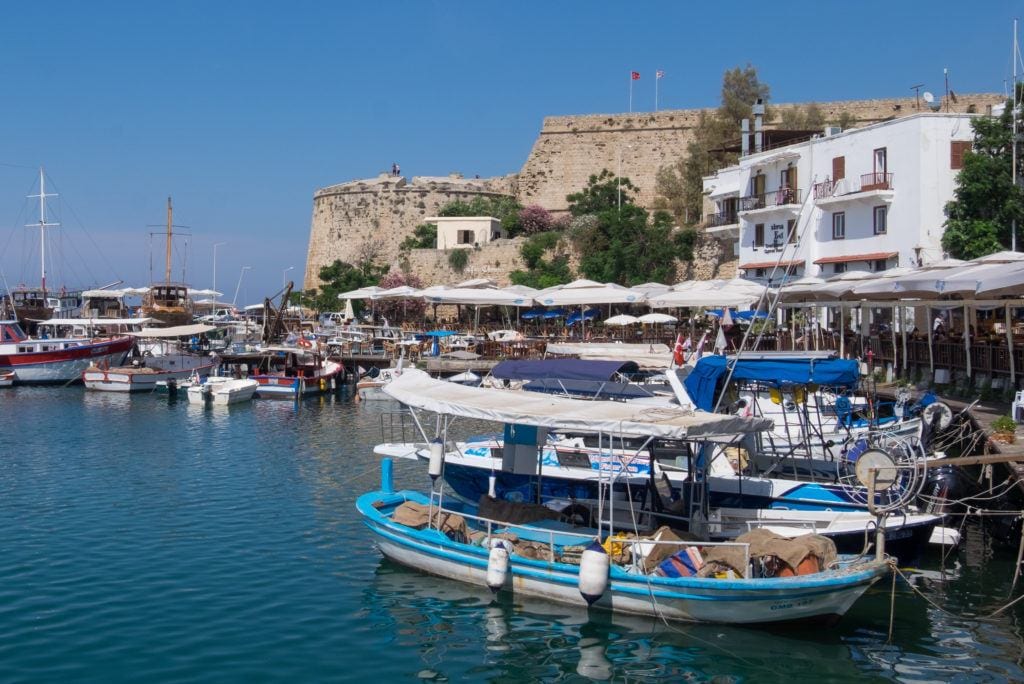 This Month on Patreon
On the Adventurous Kate Patreon, I publish exclusive content and never-told stories that you can access from $6 per month. We also have a private Facebook group and members get free access to the Book Club each month.
Each month I write an original long-form essay, and this month's essay is about a destination I've never written about here — Cyprus! Such an interesting country, and one that so many people overlook.
And in the Facebook group I've shared the details of my first trip I'm taking once I'm fully vaccinated. I'm currently preparing a longer post about it in the Patreon itself.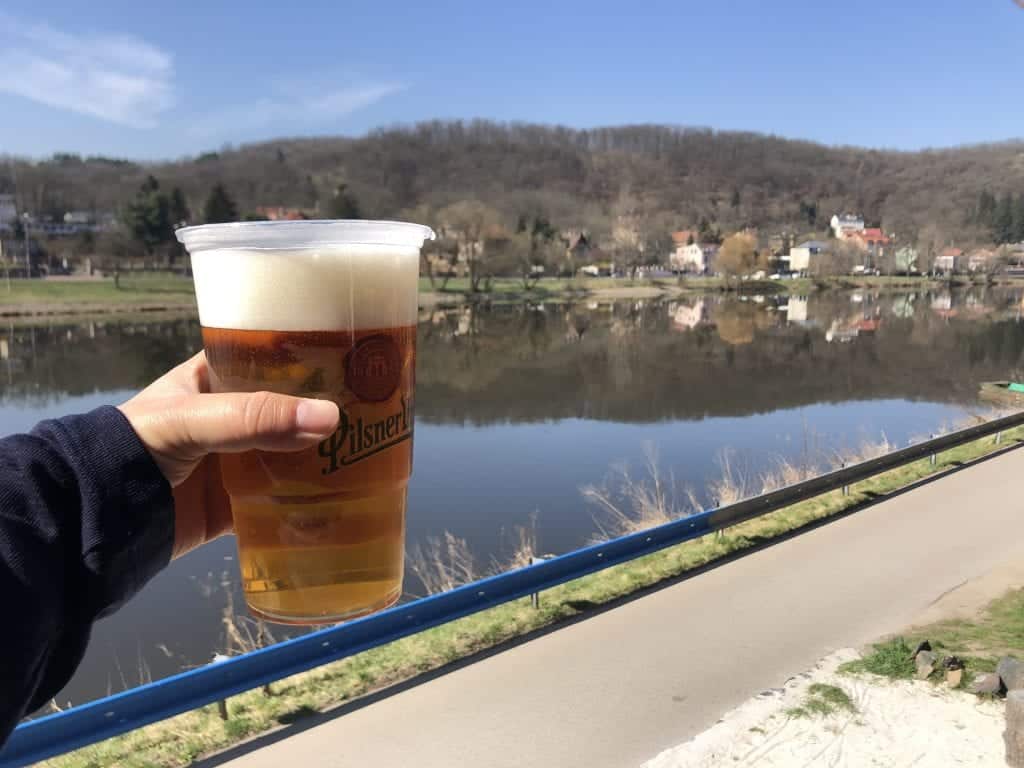 Book Club This Month
This month will be meeting on Sunday, May 2, at 1:00 PM Eastern Time, and we will be reading Seven Fallen Feathers: Racism, Death, and Hard Truths in a Northern City by Indigenous Canadian journalist Tanya Talaga!
I read this book this month and LOVED it — as much as it broke my heart. I immediately wanted people to discuss it with, and I realized that made it a perfect book club choice.
"In 1966, twelve-year-old Chanie Wenjack froze to death on the railway tracks after running away from residential school. An inquest was called and four recommendations were made to prevent another tragedy. None of those recommendations were applied.

More than a quarter of a century later, from 2000 to 2011, seven Indigenous high school students died in Thunder Bay, Ontario. The seven were hundreds of miles away from their families, forced to leave home and live in a foreign and unwelcoming city. Five were found dead in the rivers surrounding Lake Superior, below a sacred Indigenous site. Jordan Wabasse, a gentle boy and star hockey player, disappeared into the minus twenty degrees Celsius night. The body of celebrated artist Norval Morrisseau's grandson, Kyle, was pulled from a river, as was Curran Strang's. Robyn Harper died in her boarding-house hallway and Paul Panacheese inexplicably collapsed on his kitchen floor. Reggie Bushie's death finally prompted an inquest, seven years after the discovery of Jethro Anderson, the first boy whose body was found in the water.

Using a sweeping narrative focusing on the lives of the students, award-winning investigative journalist Tanya Talaga delves into the history of this small northern city that has come to manifest Canada's long struggle with human rights violations against Indigenous communities."
You can sign up for the book club here. It's pay-what-you-wish (I suggest $5); Patreon members get free tickets.
What I Listened To This Month
I'm always on the lookout for good background working music, and this month I tried Spotify's Binaural Beats: Focus playlist. WOW! This might be the best work music I've ever found!
I've heard about the benefits of binaural beats — different frequencies help you with different tasks — and I've tried them for sleeping on planes, with mixed results. But this playlist is fabulous. I've never focused so well.
Spotify has binaural beats playlists for everything from sleep to ADHD to lucid dreaming. Worth checking out.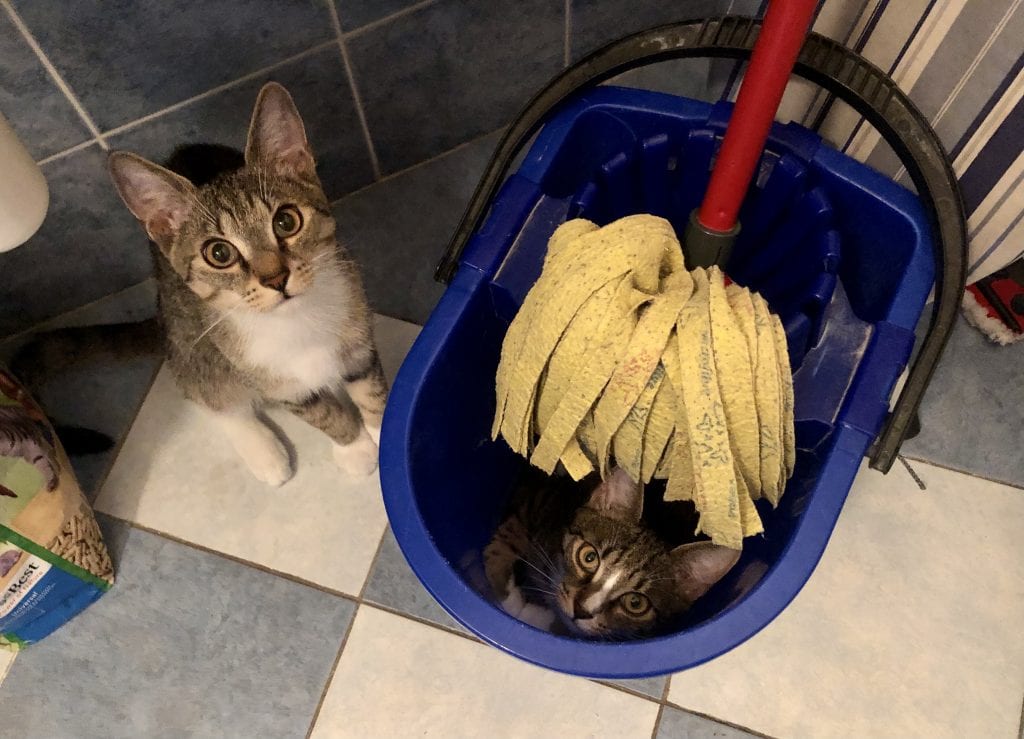 What I Watched This Month
This list is going to be LONG this month. We've been watching a ton.
First off, it's Oscar season! We've been working our way through the movies. Nomadland is still my favorite, but this month we added a few more. Minari was lovely, gentle, bittersweet, and it made me realize how much I enjoy movies about normal people just trying to do their best.
The Trial of the Chicago 7 made me realize that Aaron Sorkin should not do nonfiction — he's too good-vs-evil, no nuance. Also, Sacha Baron Cohen's Worcester accent was…a choice. Entertaining flick, though.
Judas and the Black Messiah was great, super well-acted and I hope we see Daniel Kaluuya take home an Oscar for his portrayal of Fred Hampton.
TV-wise: Our go-to casual watching shows are Schitt's Creek and Kim's Convenience — both light, fun family comedies best watched while eating lunch and having a coffee.
We started Atlanta, which is weird and wonderful (and I am in LOVE with Lakeith Stanfield's performance!), and Catastrophe, which is superbly, hilariously acted and written — but so real it can be uncomfortable to watch.
And on the we-miss-Italy front — Searching for Italy with Stanley Tucci highlights a lot of interesting food places and stories, though we both feel like Tucci needs to find his footing as a host. He'll get there.
What I Read This Month
This month I read nine books, putting me at a total of 21 for 2021 so far. Maybe I will hit my goal of 100 after all! I also finished five new books in the Book Riot 2021 #ReadHarder challenge.
Seven Fallen Feathers: Racism, Death, and Hard Truths in a Northern City by Tanya Talaga (2017) (#ReadHarder Category: a work of investigation nonfiction by an author of color) — The absolute best book I read this month, and I will be moving the review to next month's post because I chose it for Book Club.
Profit First by Mike Michalowicz (2018) — Why do so many small business owners find themselves short on cash? They're not prioritizing profit. The Profit First system lays out organizing your business expenses in a way that not only prioritizes profit first, but has everything organized better.
I've heard entrepreneurs recommend this book forever — and it might be one of the most useful business books I've read in recent years. It's not that my business wasn't profitable, but I wasn't looking at my finances the way I should have. Nor did I ever consider distributing quarterly profits to myself, forbidding myself from reinvesting them in the business. I implemented the whole system starting April 1, and I'm excited to see how it goes in the coming months!
La Bastarda by Trifonia Melibea Obomo (2018) (#ReadHarder Category: a book with a cover you don't like) — Okomo is a teenage Fang orphan girl in Equatorial Guinea. When she decides to look for her father, she becomes entangled with a group of "indecent" young women, and her gay uncle, forcing her to decide whether she wants to stay within her community.
Whew. We covered this book in our book club, and this is exactly the kind of book I love to feature — a book that takes you into a totally different culture. This book is steamy, fascinating, and ends up leaving you with questions about gender norms in your own society. And it does all that in around 100 pages.
Digital Minimalism: Choosing a Focused Life in a Noisy World by Cal Newport (2019) — It's no secret that we've become consumed by technology in the past two decades. And we know we shouldn't be. But how can you pare down your technology use today? This book has lots of ideas, and encourages you to find out what works for you personally.
I've taken two digital detoxes on my travels recently: in Antarctica for 12 days in 2018, and in Guyana for around 5 days in 2019. Both left me feeling free, clear, and more creative than I had been in months. I would love to be less online. I've pared down social media a lot on AK (have you noticed I am barely on Instagram and not on TikTok?) but I would love to get to the point where it can be outsourced. This book has inspired me to take another digital detox. I just need to figure out when I can actually take a break from work!
March: Book One, Book Two, and Book Three by John Lewis, Andrew Aydin and Nate Powell (2013-2016) — These three books tell John Lewis's life story of activism, starting with preaching to chickens as a child and finishing with the march in Selma, where he was nearly killed by the police. Through the books Lewis is a master of nonviolent activism, and the book has as many relevant lessons about how to run a cohesive movement as it does about human rights.
When John Lewis died, people were sharing a photo of him at Comic-Con, promoting these books: and he cosplayed as himself, wearing the jacket and backpack that he wore in Selma. And he led children on a march around the convention. I knew I had to read these books! Graphic memoirs are a great way to get people's life stories into more readers' hands.
My one criticism is that these books had small, messy writing and were a bit tougher to read on Kindle. You might benefit from getting real copies of them.
Their Troublesome Crush by Xan West (2019) (#ReadHarder Category: a romance by a trans or nonbinary author) — This queer polyamorous romance novella tells the story of two metamours with a shared partner — Ernest, a Jewish autistic demiromantic queer fat trans man submissive, and Nora, a Jewish disabled queer fat femme cis woman switch — who realize that they have a crush on each other.
Have I ever read a romance quite like this? Nope, not at all! Xan West, who died last year, made a mission of centering characters who were queer, trans, Jewish, autistic, and kinky. All that being said, these are the kind of people who are rarely featured in mainstream literature — but at its core, it's is a sweet love story about two people who are patient with each other as they explore a budding romance.
What the Most Successful People Do Before Breakfast by Laura Vanderkam (2013) — We've all heard about how morning people get a lot more done. Why is that? This mini-guide lays out all the benefits of getting your most important work done earlier in the day, no matter whether you're a morning person or not.
I did take a lot away from this little guide — including that the work you do first thing in the morning is least likely to be interrupted or derailed. (And that goes double for me, living in Europe!) For that reason, you should try to do the GOOD stuff early. Since reading this book, I've been trying to get my hardcore writing done in mornings and doing more emails and social in the afternoons.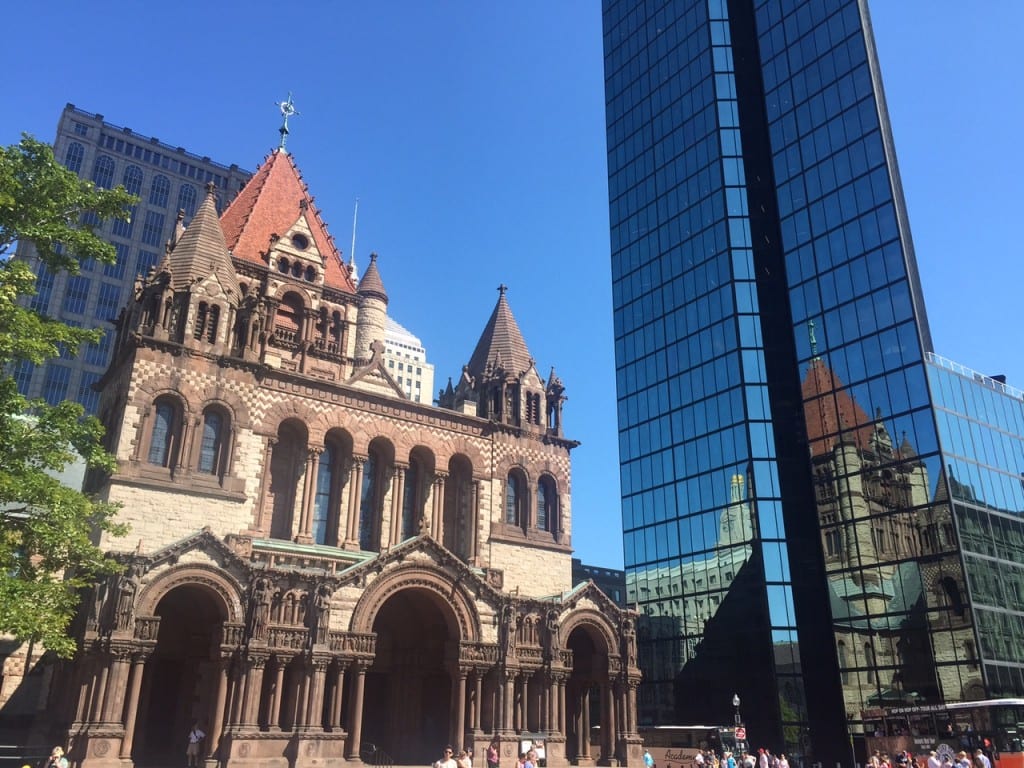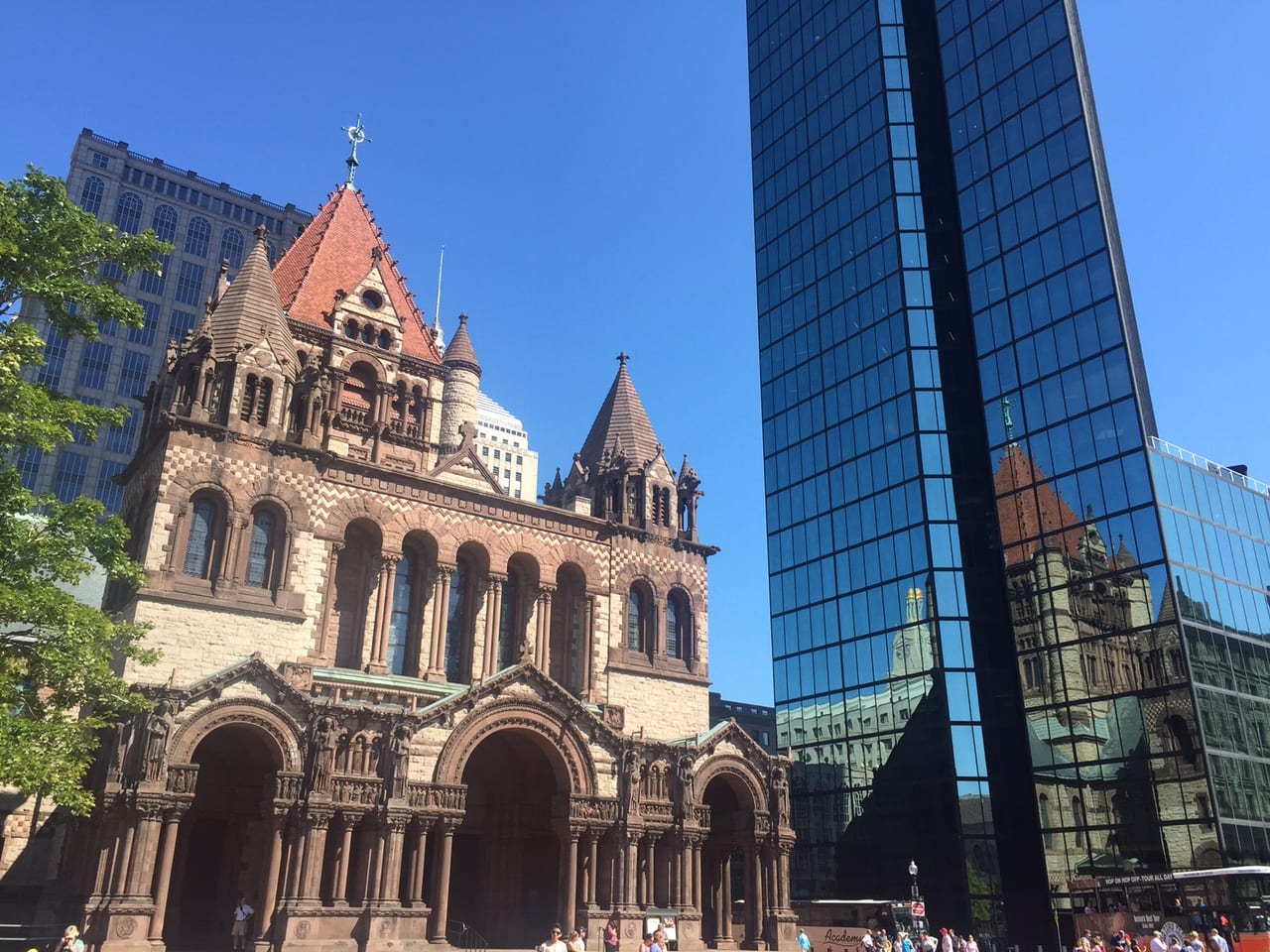 Coming Up in April 2021
It has been six months since I left the greater Prague area. In that time I've only left the city limits twice — once to meet the kittens at their foster home, and once to pick them up from their foster home.
That changes in April. I've decided to fly home to Boston to get vaccinated at the end of the month. As of April 19, all Massachusetts residents over 16 are eligible for the vaccine, and that includes me. As a British citizen, Charlie recently qualified for his own vaccination appointment, and as I type this he's on his way to the UK.
I encourage you to get the vaccine at your earliest possible opportunity. It's the best thing you can do for yourself and your community. If you have a condition that qualifies you, even if you don't think it affects your day-to-day life, get the vaccine! If don't qualify yet but there are leftover doses at a pharmacy about to go bad, get the vaccine!
It's not magnanimous to turn the vaccine down because you deem "other people" more important than you — at this point, it's all about getting as many shots in arms as we can, as quickly as possible.
Which brings to mind — is it unethical to get a vaccine in another country while the country you're living in is struggling? Absolutely fucking not. The Czech Republic has struggled in many ways during COVID, including vaccine distribution. But you know who is doing very well with vaccine distribution? The US and the UK.
Getting our vaccines in our home countries will help reduce the spread in the Czech Republic — not to mention move two more people up the long Czech waiting list. That's the best thing we can do for our adopted country and the world.
Additionally, I will be flying on Delta/KLM, which requires a negative PCR test taken 72 hours before boarding. There's no way to 100% eliminate risk while traveling, but that removes QUITE a bit of risk.
I don't yet have an appointment (I can't book one until April 19), but I have plans upon plans in place to secure one. Ideally Johnson & Johnson, but I'll take whatever I can get. At this time my trip home is scheduled to be five weeks long, but airlines are super-flexible with changes these days, so we'll see.
Any plans for April? Share away!
Get email updates from Kate
Never miss a post. Unsubscribe anytime!