Adventurous Kate contains affiliate links. If you make a purchase through these links, I will earn a commission at no extra cost to you. Thanks!
A day trip to Paris from London is the perfect addition to a trip to England! Thanks to the fast and efficient Eurostar train, it's never been easier to visit Paris for a day. The train takes just two hours and 20 minutes.
Honestly, one day isn't enough for Paris — ideally, you should spend as much time there as you can. I would gladly stay in Paris for weeks on end.
But not everyone has lots of extra time on their trip. So is it worth it if you only have one day to spare?
Absolutely — taking the train from London to Paris is always worth it. Even if all you have is one day, you can still make it the best day ever.
But if you're only visiting Paris for one day, it's best to plan your trip carefully so that you get as much out of it as you can. I've laid out all the steps you need to take and a suggested itinerary for someone visiting the French capital for the first time.
Let's take a look at the itinerary! I want you to have the best day trip ever.
This post was most recently updated in January 2023.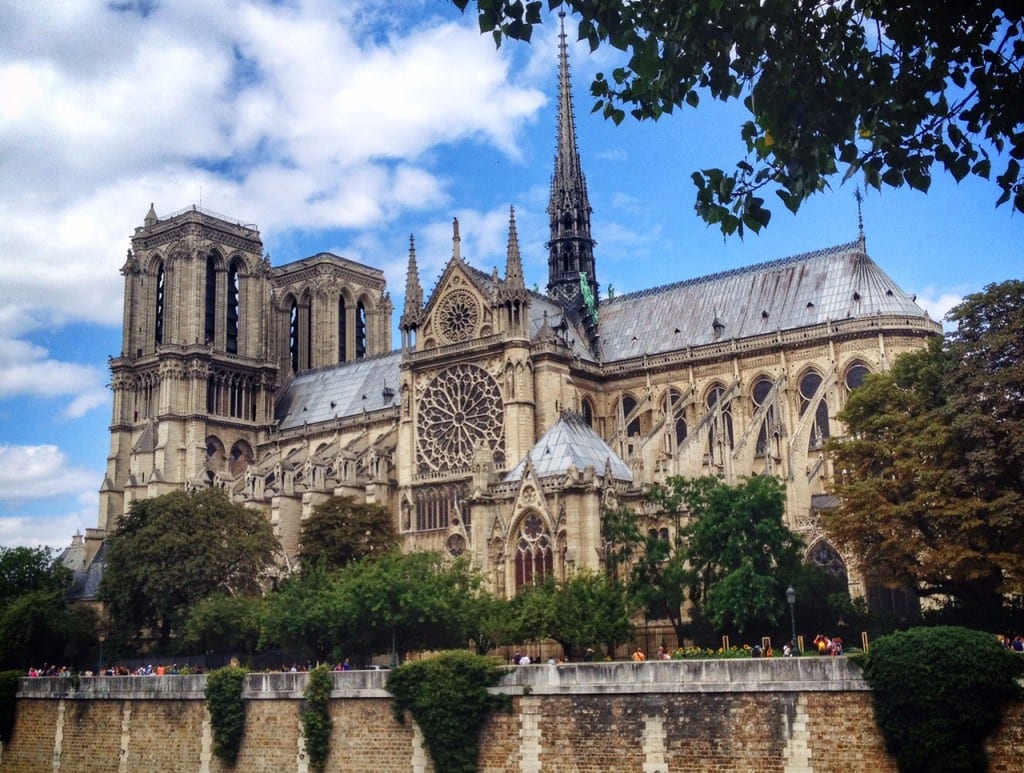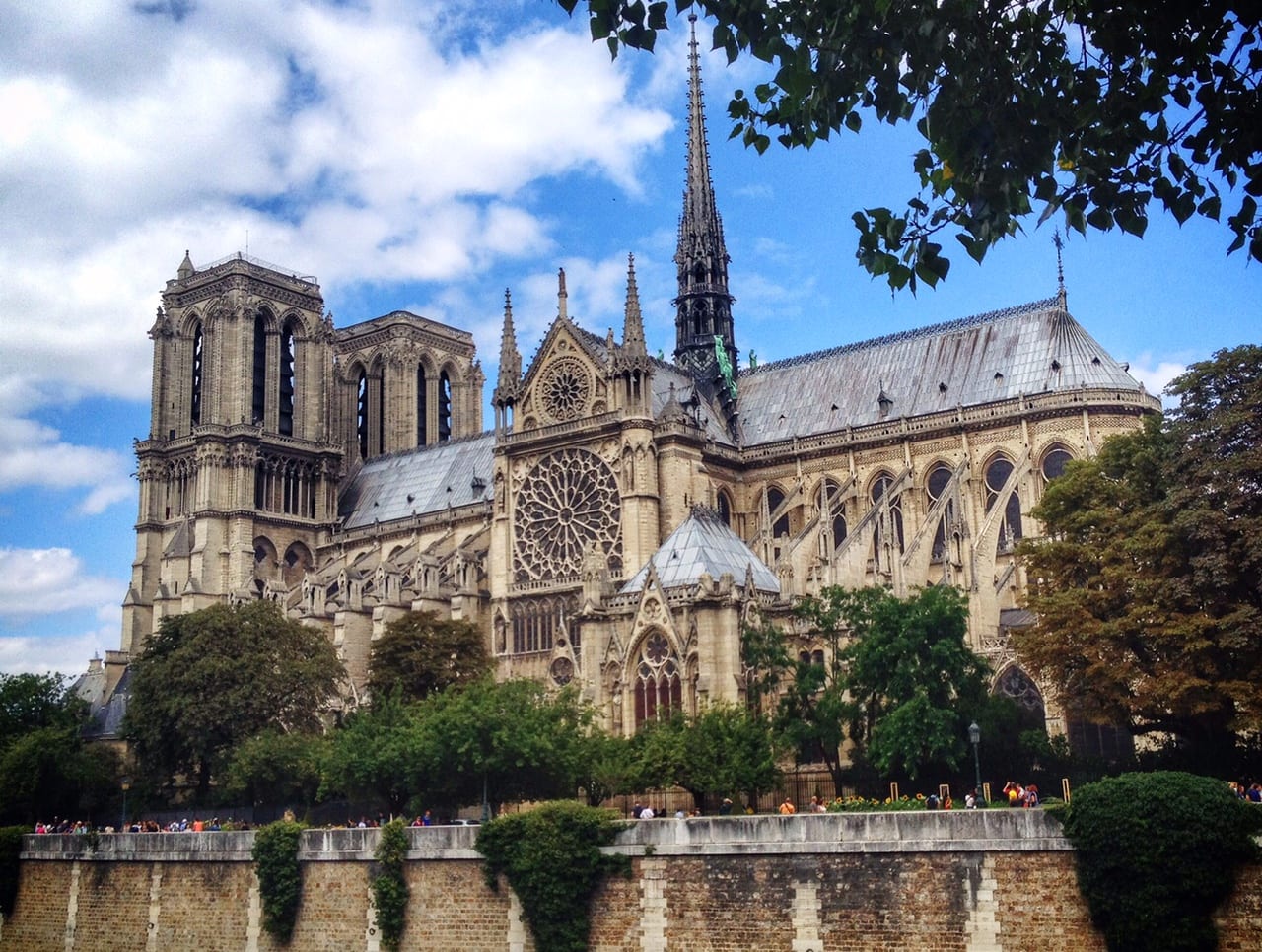 Paris Day Trip from London FAQ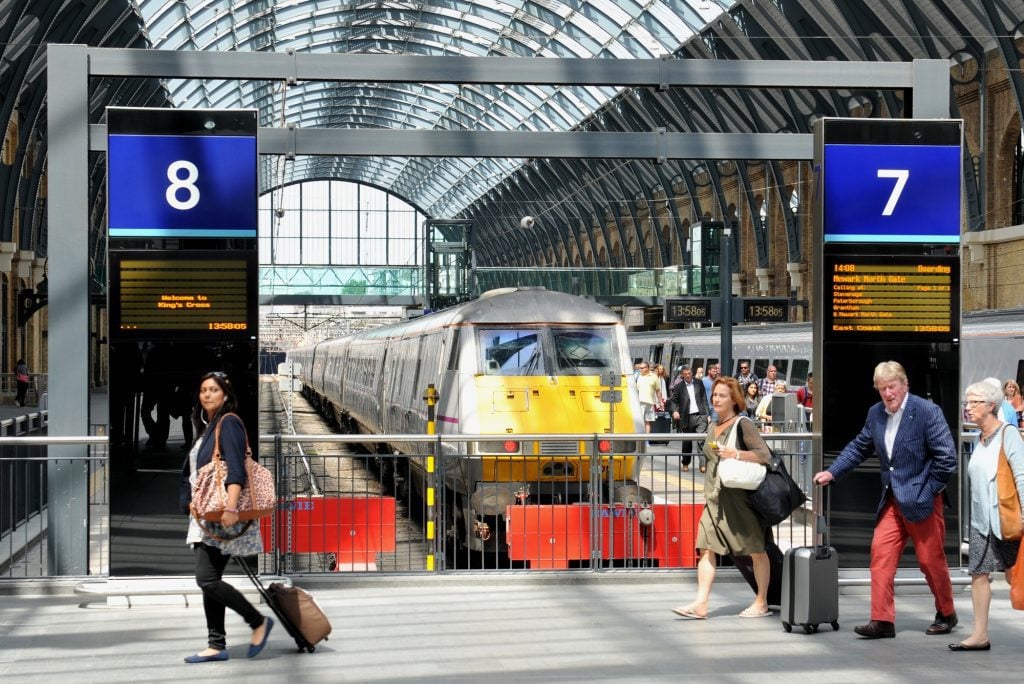 Take the train from London to Paris
The train is far and away the best way to visit Paris for a day. Eurostar trains depart from London's St Pancras International Station, arrive at Paris's Gare du Nord, and take about two hours and 20 minutes each way. You can buy Eurostar tickets here.
This is the Channel Tunnel train to Paris that goes underwater, beneath the English Channel. You go from the center of London to the center of Paris, plus the train journey is exceedingly pleasant.
The bus from London to Paris, by comparison, takes more than seven hours. Not worth it. Driving takes just under six hours if you don't hit traffic.
You could fly from London to Paris, but I wouldn't recommend it for a day trip. The flight only takes about one hour and 10 minutes, but you have to factor in getting to the airport 90 minutes before your flight, plus nearly all of the London airports and all Paris airports are located significantly outside the city and take a long time to get there.
(If you insist on flying to Paris for the day, I recommend either flying from London City Airport, which is centrally located though often very expensive, or flying from Heathrow and taking Heathrow Express from Paddington Station, which takes just 15 minutes.)
You need your passport when going from London to Paris, whether it's by train, plane, or any other method. Even if you're an EU citizen. Britain is neither in the Schengen Area nor the European Union anymore.
What time should you book the train for? If it were me, I would book a very early train to Paris and a very late train back to London. Perhaps even the last train. I would want to have an early start and enjoy breakfast, lunch and dinner in Paris.
Book Eurostar train tickets from London to Paris here.
Alternatively, book a day tour from London to Paris via train here.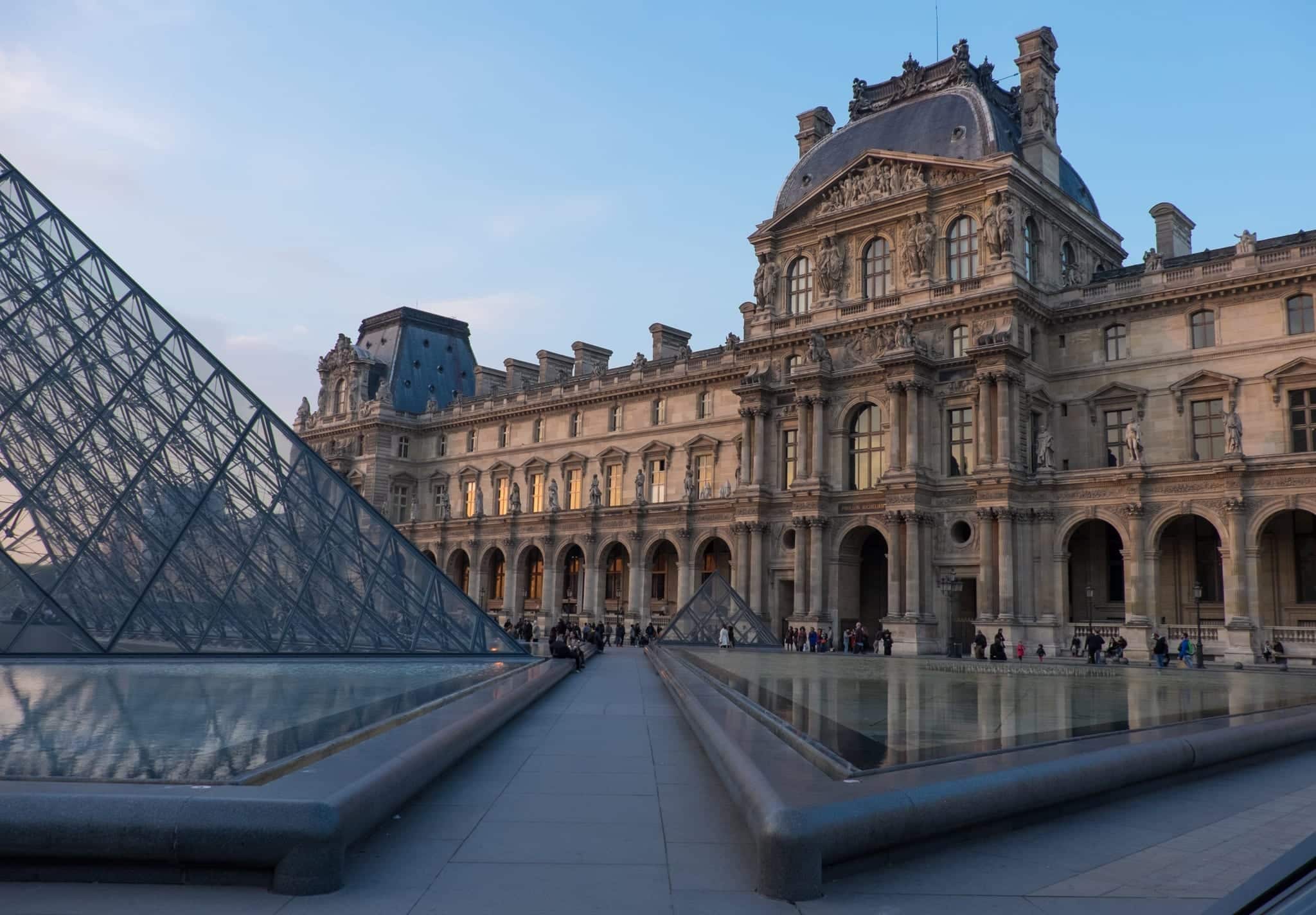 Be realistic about how much you can see on a Paris day trip from London.
One day is not enough for Paris, nor is it enough for everything you will personally want to see on a day trip to Paris from London. You can't see the Louvre Museum and the Musée d'Orsay and go to the Eiffel Tower and go to Hemingway's bars and walk around Montmartre and see the show at the Moulin Rouge.
In fact, I wouldn't advise visiting more than one museum on a day trip to Paris.
I encourage you to choose one or two activities that are absolute musts and to plan your day around them. Supplement your day with activities that are close to your main priorities.
For example, if seeing Notre-Dame is a priority, you can easily fit in nearby destinations like Saint-Chappelle, Île Saint-Louis, Shakespeare and Company bookstore, and either the Marais or St. Germain des Prés.
If you want to spend part of your day in Montmartre, visit the Sacré Coeur, take a long walk down Rue Lepic, see Amélie's Café des Deux Moulins, and walk down to the Opéra before checking out the rooftop terrace at Galeries-Lafayette.
And if you absolutely must visit the Louvre on your Paris day trip, take time to wander the Tuileries Gardens, visit the Palais Royal, and grab a hot chocolate at Angelina before window-shopping at the jewelry shops of Place Vendôme.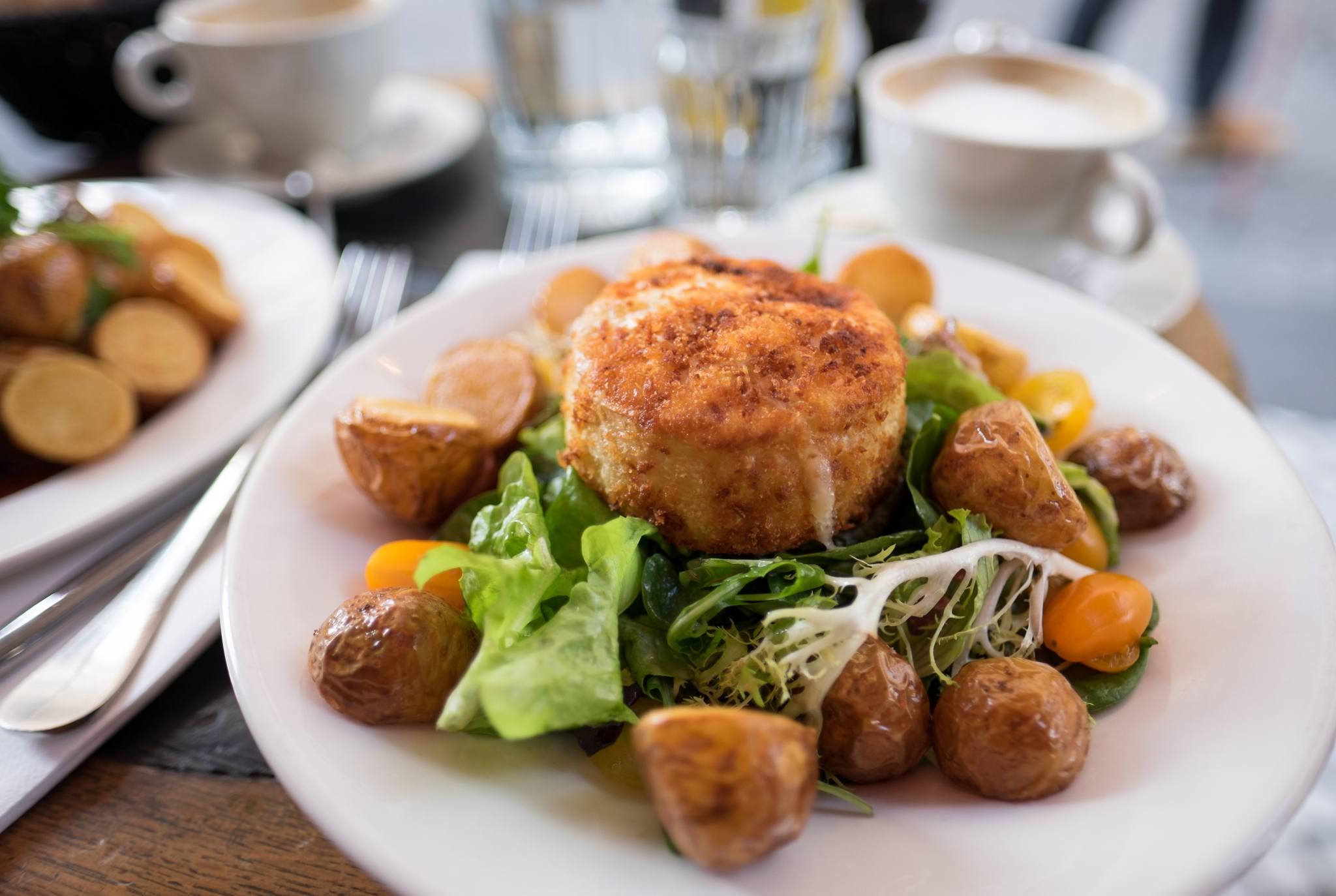 Include downtime in your itinerary.
It's easy to spend a Paris day trip going from attraction to attraction, but I think the magic of Paris is found in the in-between moments. Sitting in a cafe with a coffee or a glass of red wine. Wandering cheese and pastry shops. Crossing the Seine over and over again with no destination in mind.
It doesn't take a lot of effort to get of the beaten path — just go to a new neighborhood and wander in whatever destination pleases you. I wrote a whole post about it.
This free time is where the Paris magic happens.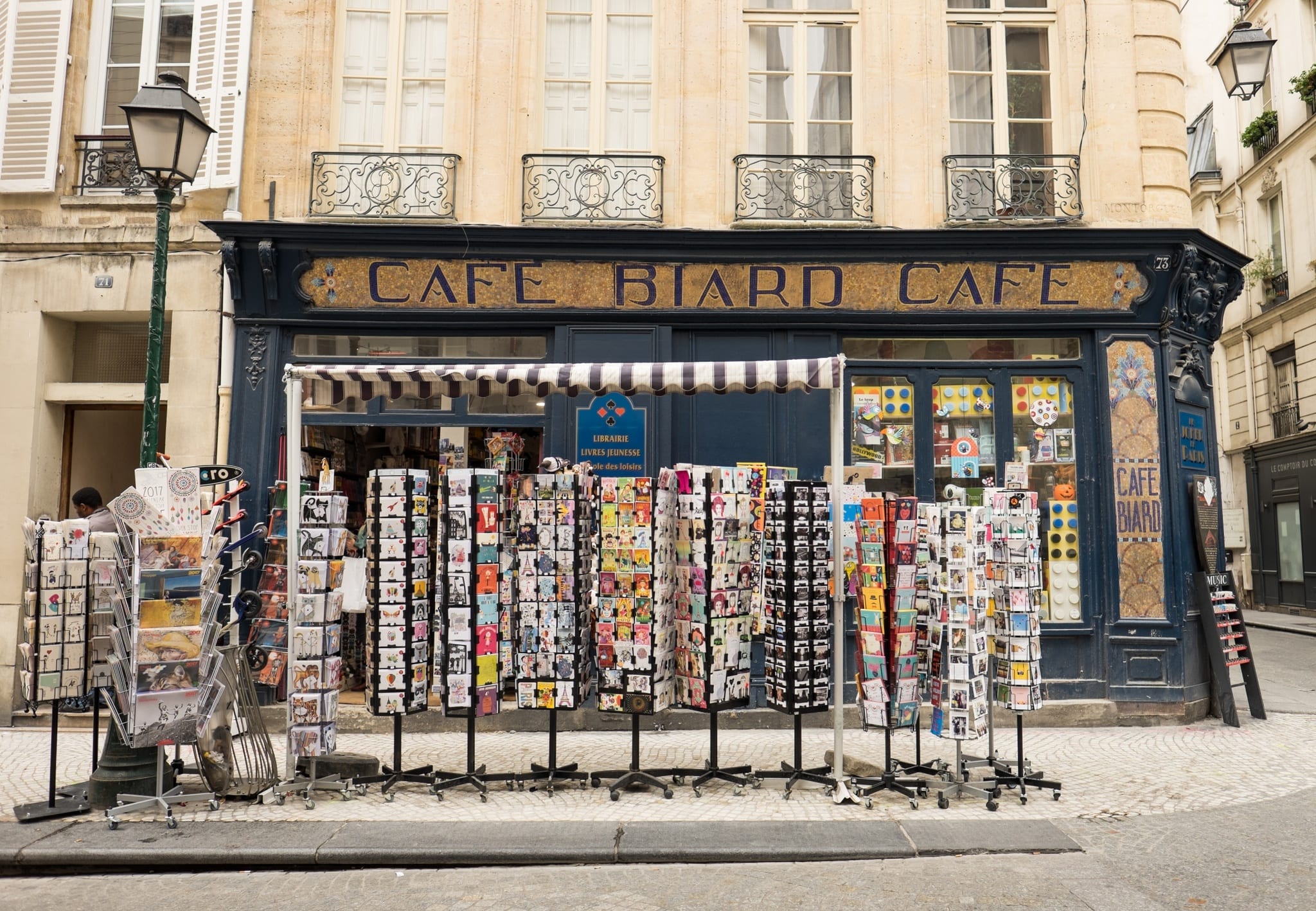 What to Do on a Day Trip to Paris
I always tell people to travel to the destination that makes their pulse race. And that goes for Paris, too. Prioritize the things that make you excited — the things that are most important to you personally, not the things that you think you should do. If you're not into art, you don't have to go to any museums! You can have a day trip to Paris from London without seeing the Mona Lisa.
If your favorite movie in high school was Moulin Rouge! or Amélie, spend time walking around Montmartre.
If you love Monet, Van Gogh, and Degas, go to the Musée d'Orsay for the best collection of Impressionist and Post-Impressionist paintings in the world.
If you're a die-hard Doors fan, go see Jim Morrison's grave at Père Lachaise Cemetery.
Beyond that, I think how you should explore Paris depends on your travel experience level. If you're an experienced traveler, you can handle exploring by metro on your own.
If you'd like something a bit easier, or if you or your companion have limited mobility, a hop-on-hop-off Paris bus tour is a great option for getting around. These bus tours take you from attraction to attraction and let Paris unfold in front of you.
Bonus: if you book the full day tour from London to Paris by train, they include a hop-on hop-off bus tour for free.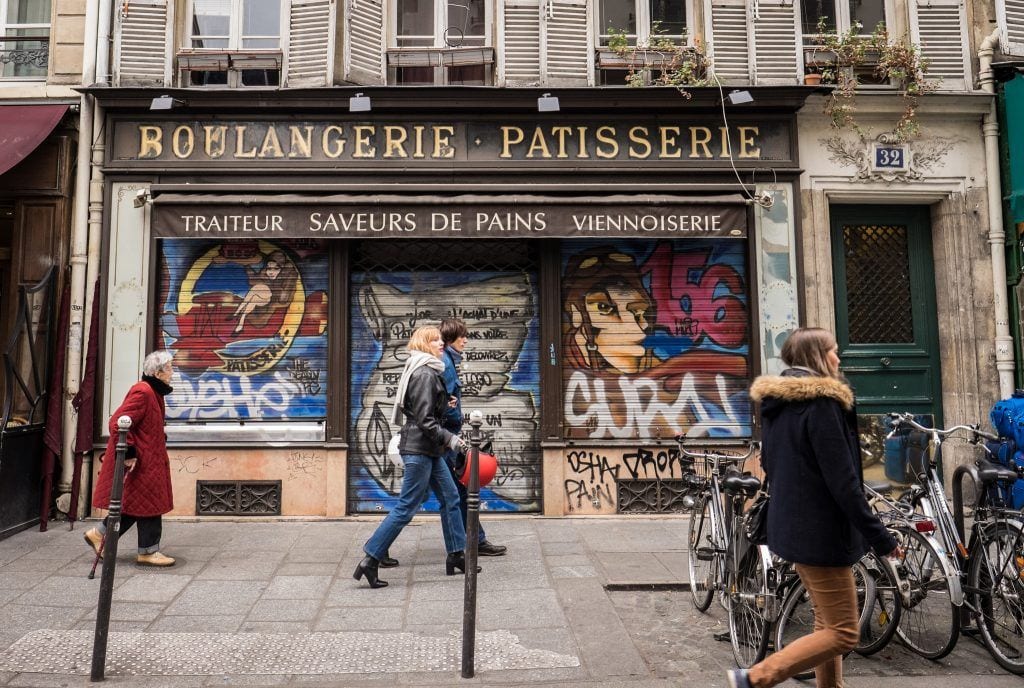 Perfect Itinerary for One Day in Paris
Book an early train from London to Paris and a late train back to London.
You have two options:
1) You can book London to Paris train tickets here.
2) You can book a day tour that includes train tickets and a hop-on-hop-off bus tour in Paris here.
From that point on, this is my idea of a nice Paris itinerary that takes in a lot of the central sights. It's a particularly good option for a first-time Paris visitor.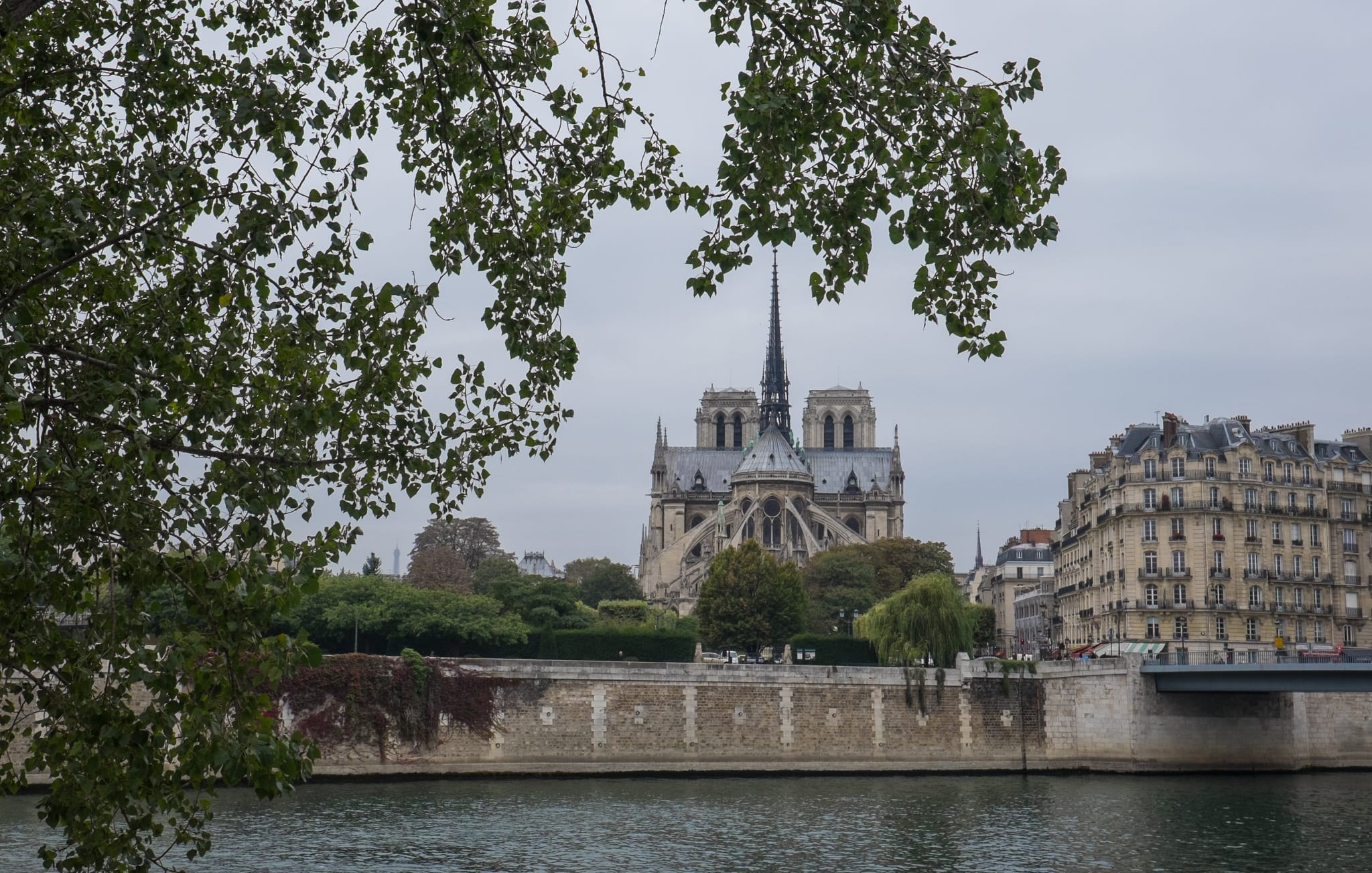 Morning: Notre-Dame and Vicinity
Arrive at Gare du Nord and transfer to the metro line 4 toward Mairie de Montrouge. Get off at Saint Michel Notre-Dame.
Stop for a quick coffee if you'd like and go see Notre-Dame. (Unfortunately, Notre-Dame has been closed since the awful fire. But you can still admire it from the outside.)
Next, walk east to Île Saint-Louis and wander the streets. If you're feeling really indulgent, get an ice cream at Berthillon! This ice cream is fantastic and world-famous.
Head north toward the Hotel de Ville and explore the streets of the Marais, heading further upward. Stop by Pierre Hermé for macarons — they're the best in the city. Just be sure to eat them the same day. Good macarons aren't built to last.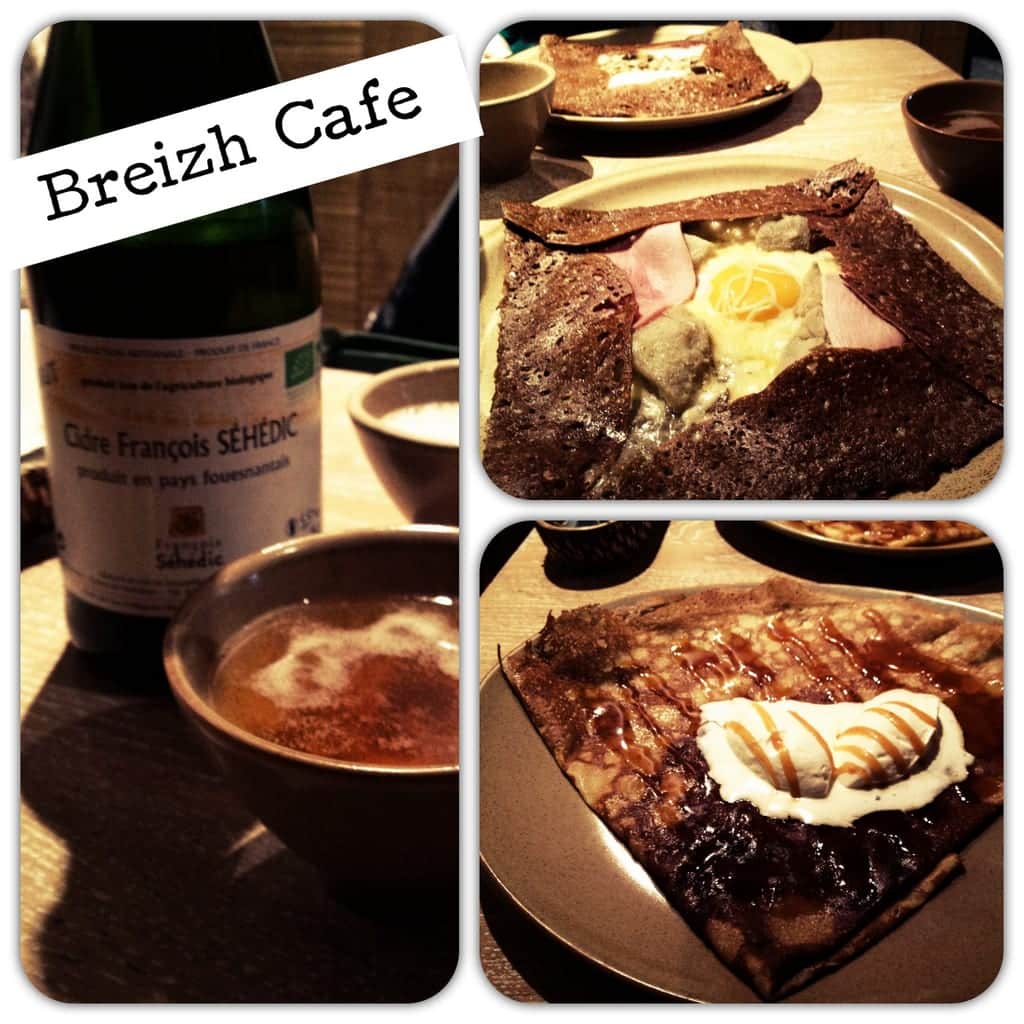 12:00 PM: Lunch at Breizh Cafe in the Marais
Breizh Cafe is home to outstanding Brittany-style buckwheat galettes and sumptuous crepes. There are several locations in Paris now; you want the Le Marais location at 109 Rue Vieille-du-Temple.
I usually get a galette with egg, cheese, and artichoke followed by a salted caramel crepe for dessert, along with their delicious homemade cider.
Make a reservation in advance if possible (they finally do online reservations, but only two weeks in advance); if not, try showing up when they open at 11:00 AM.
Alternative lunch: Walk up to Rue des Roisiers and wait in line at L'As du Falafel, one of the best cheap lunches in Paris. Order your falafel and walk a few streets away to Place des Vosges, where you can enjoy your falafel "sur l'herbe" or sitting on a bench.
Alternative gluten-free lunch: As I update this post in 2023, I realize that neither galettes nor falafel are ideal for gluten-free travelers. If that's the case for you, find any adorable Parisian-looking cafe in the Marais and dive into their menu. You can always find meat, fish, or an omelette with vegetables.
My friend Jodi creates extremely well-researched gluten-free travel cards that communicate what you can and can't eat in the local language. Here's the French card. Well worth the investment!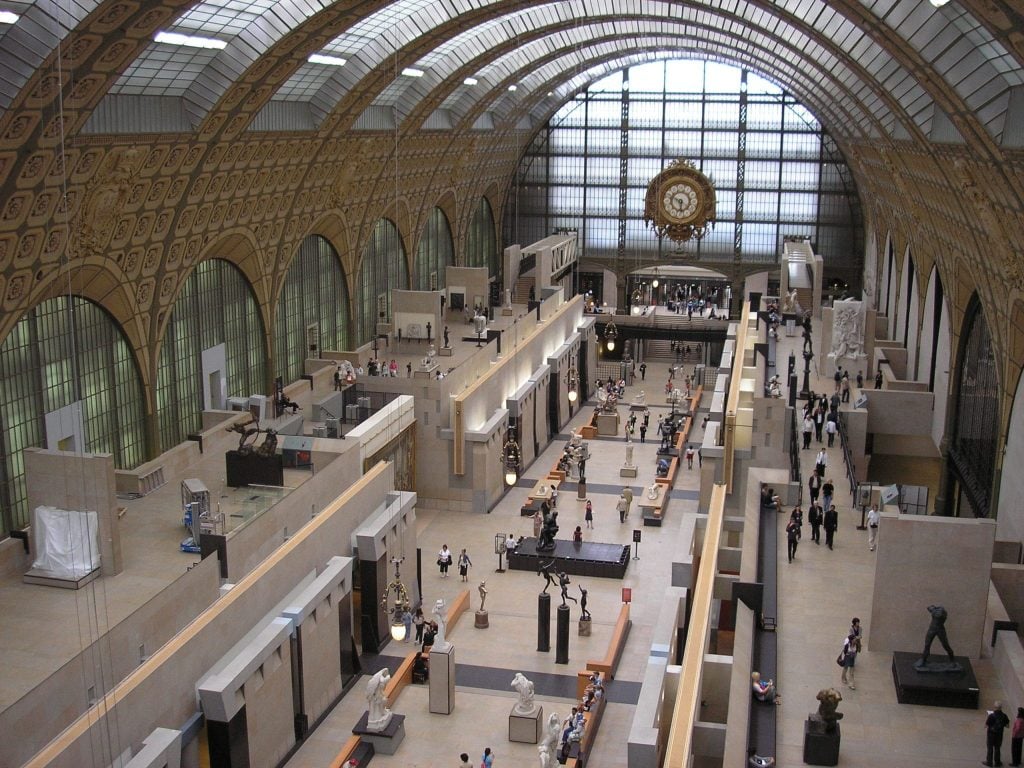 Afternoon: Museum of Your Choice
Visit one of Paris's world-class museums in the afternoon. Since you're visiting Paris on a day trip and have limited time, I urge you to buy skip-the-line tickets in advance to avoid long lines, and be sure to double-check which museums are open that day.
The Centre Pompidou (Beaubourg) is a short walk from Breizh Cafe; if you're a fan of modern art and architecture, this is a great choice. (If not, I'd go somewhere traditional instead.) There's a fabulous view of the Eiffel Tower from the top, too. Buy skip-the-line tickets to Centre Pompidou here.
Another option? Head to the Louvre and see the Mona Lisa (La Joconde) for yourself! The Louvre can be overwhelming; I recommend limiting yourself to two or three sections of the museum (I happen to love the golden Gallerie d'Appolon). Buy skip-the-line tickets to the Louvre here.
My favorite Paris museum is the Musée d'Orsay, which is home to incredible Impressionist paintings in a fantastic old train station. Buy skip-the-line tickets to the Musée d'Orsay here. Don't forget to get a photo from the second level.
Not a museum fan? Check out a cool neighborhood instead! My top recommendations are Montmartre (18th arrondissement) or St. Germain (6th arrondissement). Pick out a destination in each — perhaps Sacré-Coeur in Montmartre, or Les Deux Magots in St. Germain — but spend the bulk of your time wandering.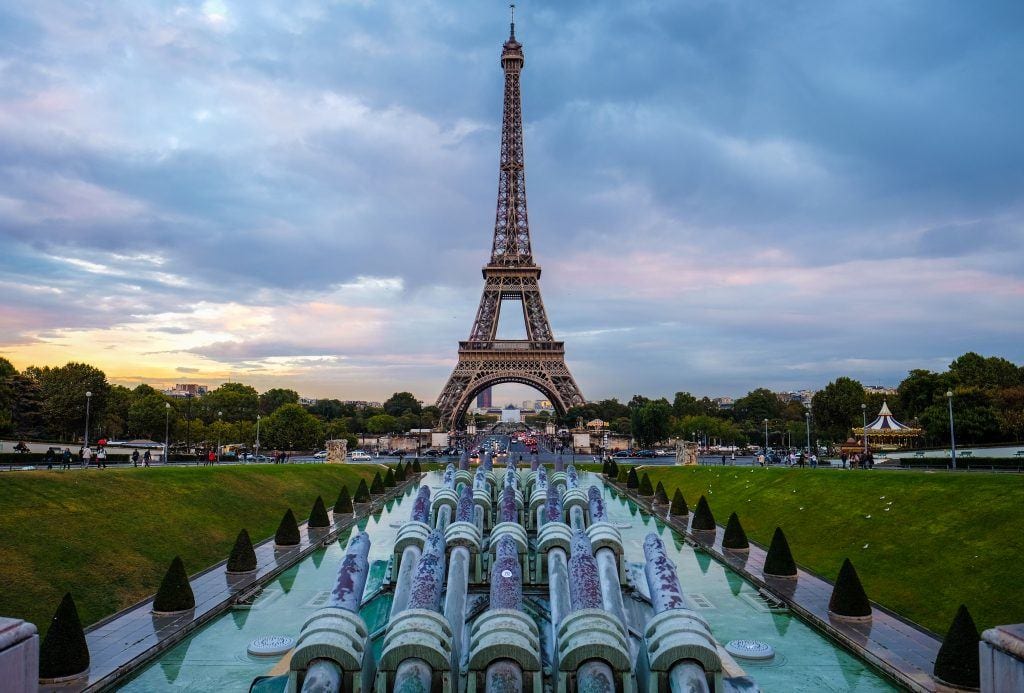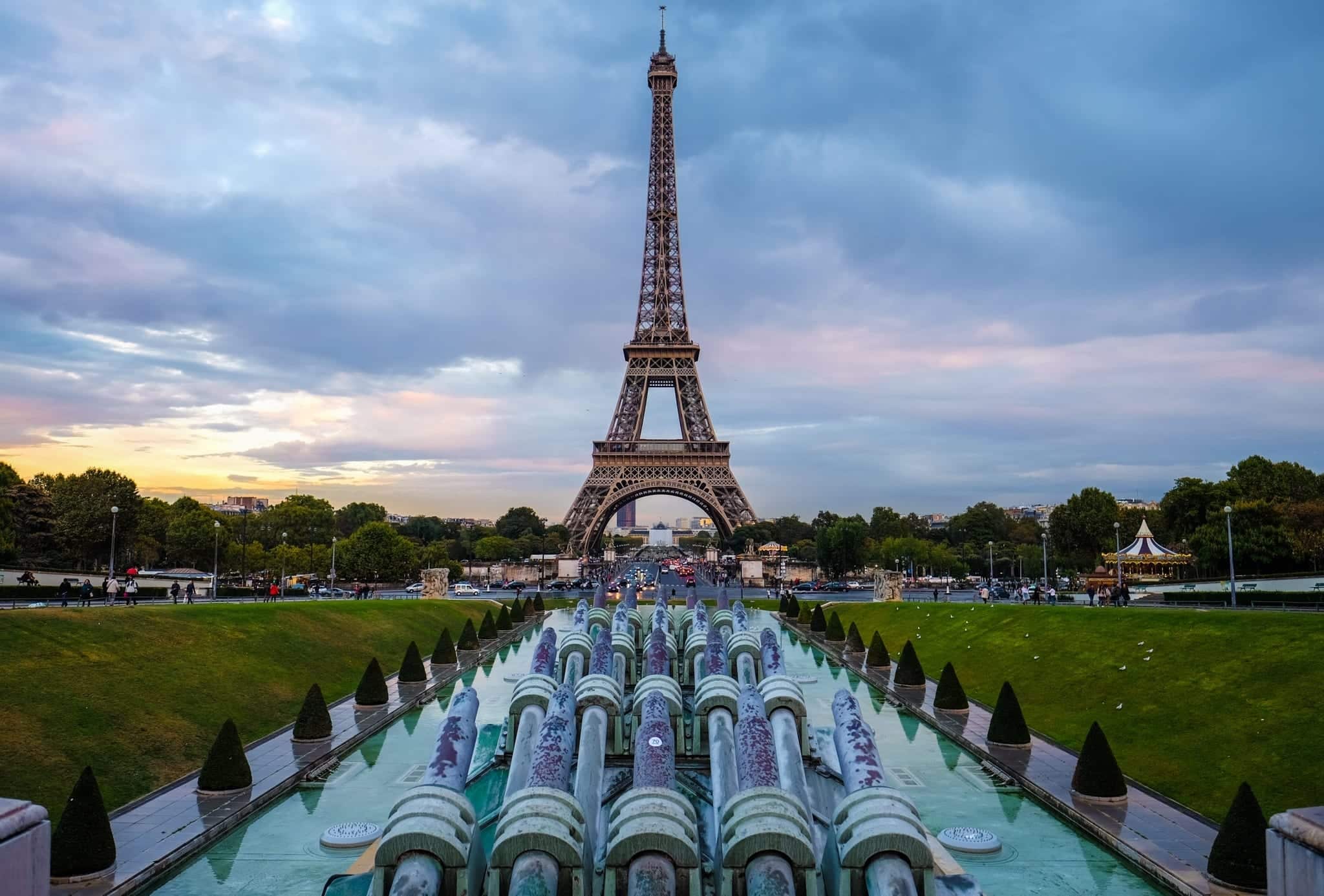 Late afternoon: See the Eiffel Tower up close
How you see it depends on how much time you have. You can take a hop-on-hop-off cruise down the River Seine if that interests you. I recommend taking the Metro Line 9 to Trocadéro for the most stunning surprise view of the tower when you turn the corner. From there you can take all the photos you want.
I do not recommend actually climbing the Eiffel Tower. Why? Because you won't be able to see it in your photos! But if you insist, once again I recommend buying skip-the-line Eiffel Tower tickets due to your limited time. Make sure it includes the summit.
Instead, you can enjoy the most wonderful view from the Trocadéro Gardens and on the other side, Champs de Mars, a big long park.
I recommend getting a good view from the nearby Arc de Triomphe. It's a 20-minute metro ride on the 6 from Bir-Hakeim/Champs de Mars Tour Eiffel to Charles de Gaulle Étoile, five-minute cab ride, or 30-minute walk.
Climb the Arc (once again…yep, skip-the-line Arc de Triomphe tickets are best here) and enjoy views of the Eiffel Tower as well as down the Champs-Elysées to Place de la Concorde.
A free alternative is to go to the rooftop of the Galeries Lafayette department store in the 9th. It's not quite as close as the Arc, but it's free to visit with a fabulous view — and a great way to experience your Paris sunset. Just don't get sucked into the shopping!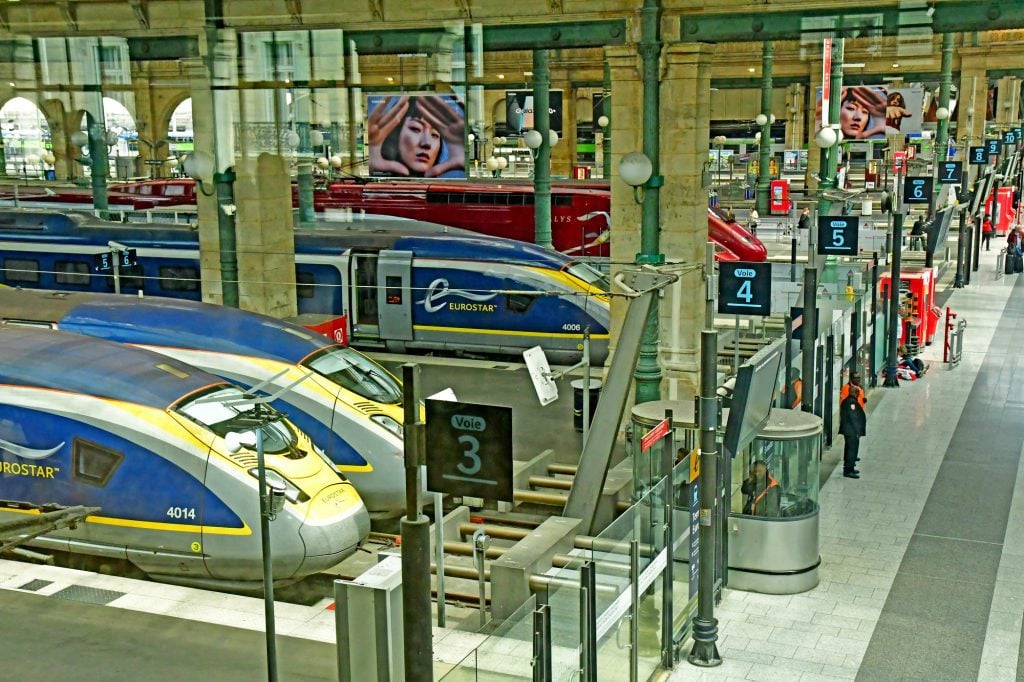 75 minutes before your train: arrive at Gare du Nord
You have to go through immigration again at Gare du Nord, so it's wise to arrive 75 minutes before your departure.
If you're coming back from the Eiffel Tower, your best route is to take the 9 from Trocadéro to Mairie de Montreuil and switch to the 4, taking it to Gare du Nord. It should take around 35 minutes.
Enjoy that high-speed Eurostar train ride back to London, awash in your Paris memories. Now would be an excellent time to dive into those macarons you procured earlier!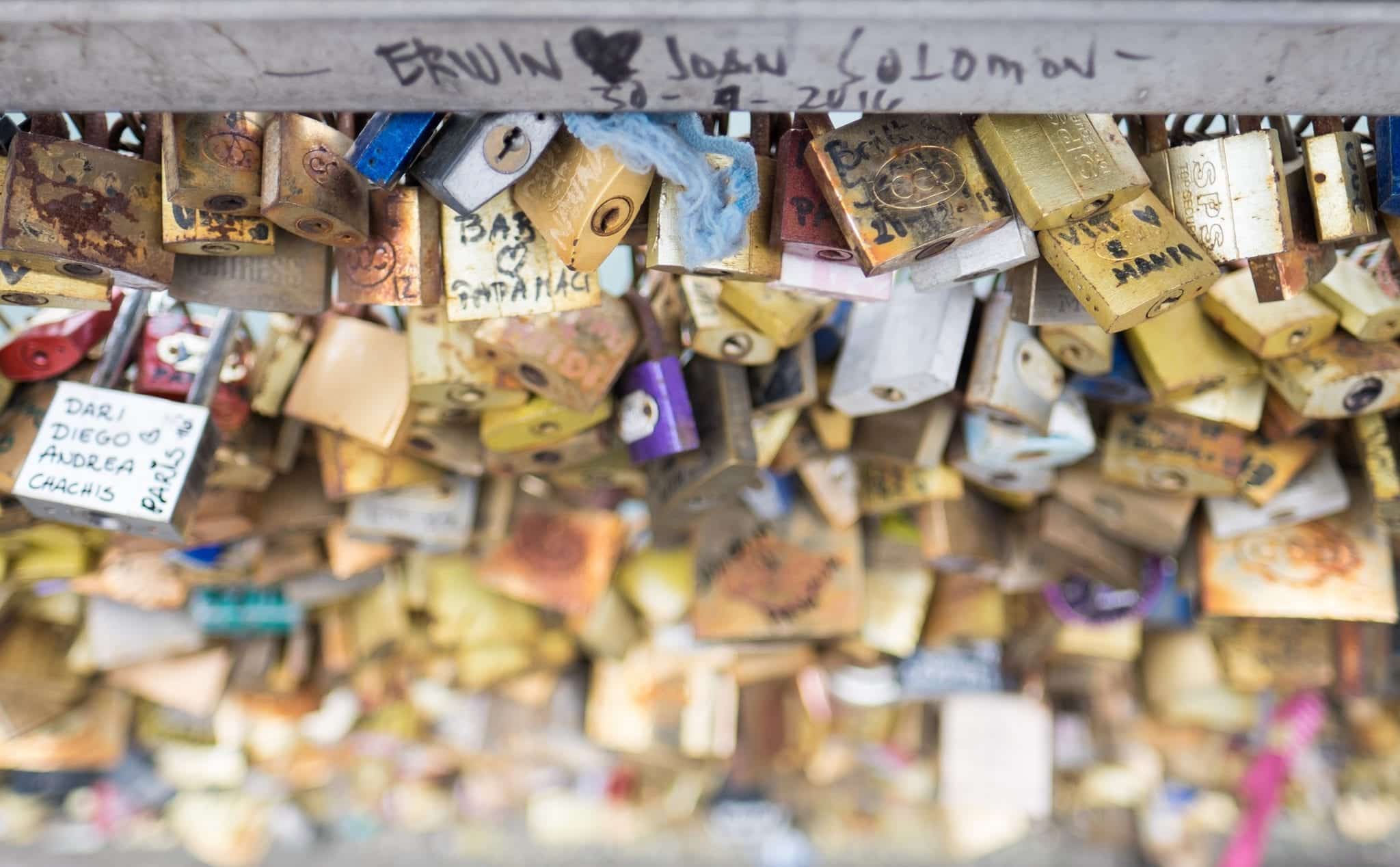 Do's and Don't's For a Day Trip to Paris from London
I'm not going to begrudge you for doing what you think is best for yourself, but here are some tips:
Do keep track of the time change. Paris is one hour ahead of London.
Do research opening times in advance. Especially so for museums. The Louvre and Centre Pompidou are closed Tuesdays, while the Musée d'Orsay and Musée Rodin are closed Mondays, to start.
Do say, "Bonjour, madame!" or "Bonjour, monsieur!" whenever you enter a shop or restaurant. This is considered basic manners in France and if you don't, you may be treated rudely in return.
Don't leave central Paris. This tacks on a lot of time to what is already too short of a trip. Versailles, for example, is just outside the city center but can easily eat up more than half a day. That also goes for Chartres, Giverny, Reims, the Loire Valley, the beaches of Normandy, Disneyland Paris, and other day trips from Paris.
Do guard against pickpockets. If you use a purse, I recommend using a black crossbody purse that zips shut, preferably made of leather or faux leather. Keep your hand on it. You can also keep valuables in the hidden pocket in a Speakeasy Travel Supply scarf — I guarantee nobody will pickpocket you there!
Don't leave love locks anywhere. They're damaging to structures and your lock will be removed anyway. Just enjoy the city of love without vandalizing it in the process.
Don't go to the top of the Eiffel Tower. I've said it before and I'll say it again. This may seem like shocking advice, but when you're on top of the Eiffel Tower you can't see the Eiffel Tower.
It's like going to the top of the Empire State Building in New York — the most iconic building will be missing from your photos.
Definitely go to the base of the Eiffel Tower and the Trocadero Gardens for the best views, but if you want a good view from a building, I recommend the top of the Arc de Triomphe (close proximity), the rooftop of Galeries Lafayette department store in the 9th (a bit further away), or the top of the Sacré Coeur in Montmartre (furthest away but sweeping views over the whole city).
Do not, under any circumstances, forget an umbrella! Paris's weather is similar to London's, but only London gets the overcast weather fame. The weather changes quickly in Paris and rain can come out of nowhere, even on an otherwise sunny day. This travel umbrella is small enough to pack away but strong enough to hold its shape on a windy day.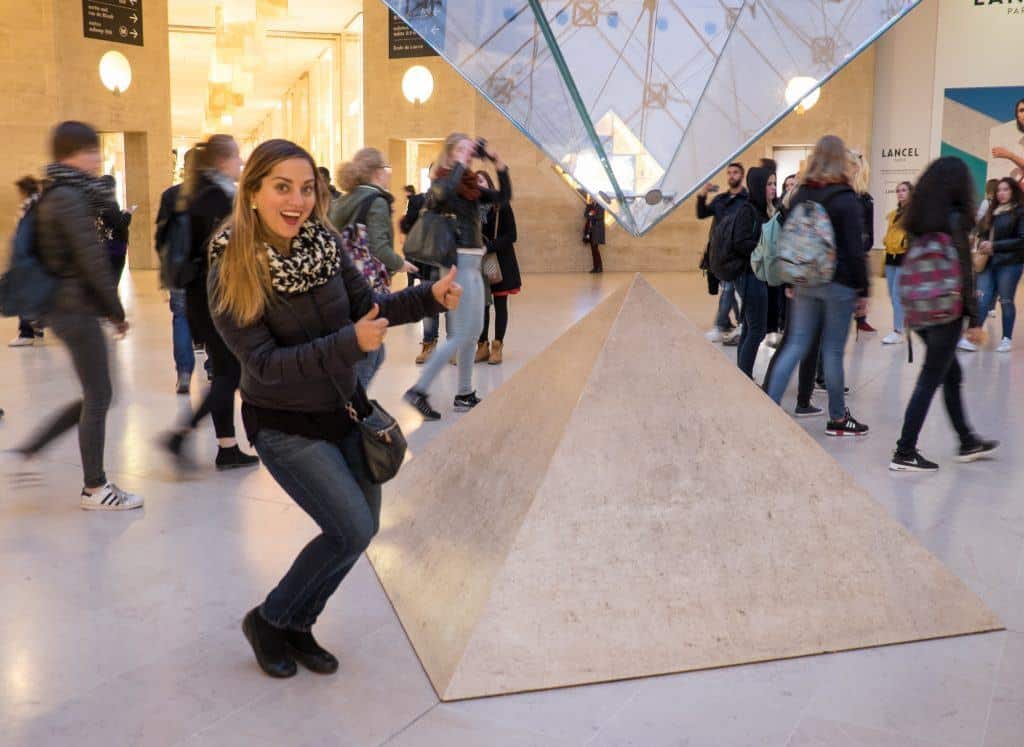 What to Wear on a Day Trip to Paris
Parisians have a well-earned reputation for being among the best dressed in Europe. So what should you wear on a day trip to Paris?
It depends on the season, but my go-to outfit is a nice top or sweater, slim or skinny dark jeans, a faux leather moto jacket (this one is similar to mine) or sleek winter coat, and a beautiful scarf or pashmina (Speakeasy Travel Supply makes gorgeous scarves with a secret hidden pocket — perfect for Paris!).
For shoes, I recommend a pair of black flats with good arch support (I swear by black Abeo flats from the Walking Company). If it's cold, you might prefer a pair of black boots.
My go-to stylish sneakers are these white leather Cole Haan sneaks. Top your look off with tasteful makeup, nice jewelry, and a pair of dark sunglasses.
You might enjoy dressing up a bit, especially if it's warmer out. Wearing a nice dress makes for better photos and could earn you more cordial treatment from locals or even get you mistaken for being local.
What not to wear: Shorts, athletic sneakers, baseball caps, old-looking t-shirts, and anything with a university name on it will immediately brand you as a foreigner anywhere in Europe, but especially so in Paris. I recommend leaving these items at home.
Ready to go? Book train tickets from London to Paris here!
More on Paris: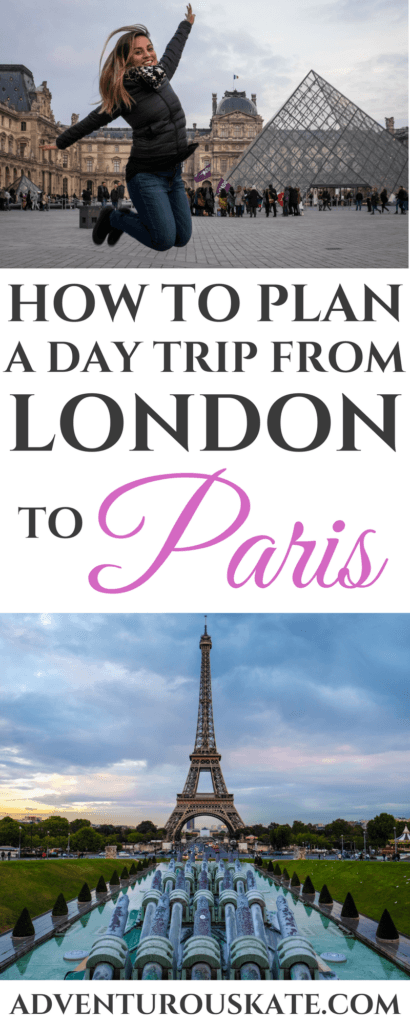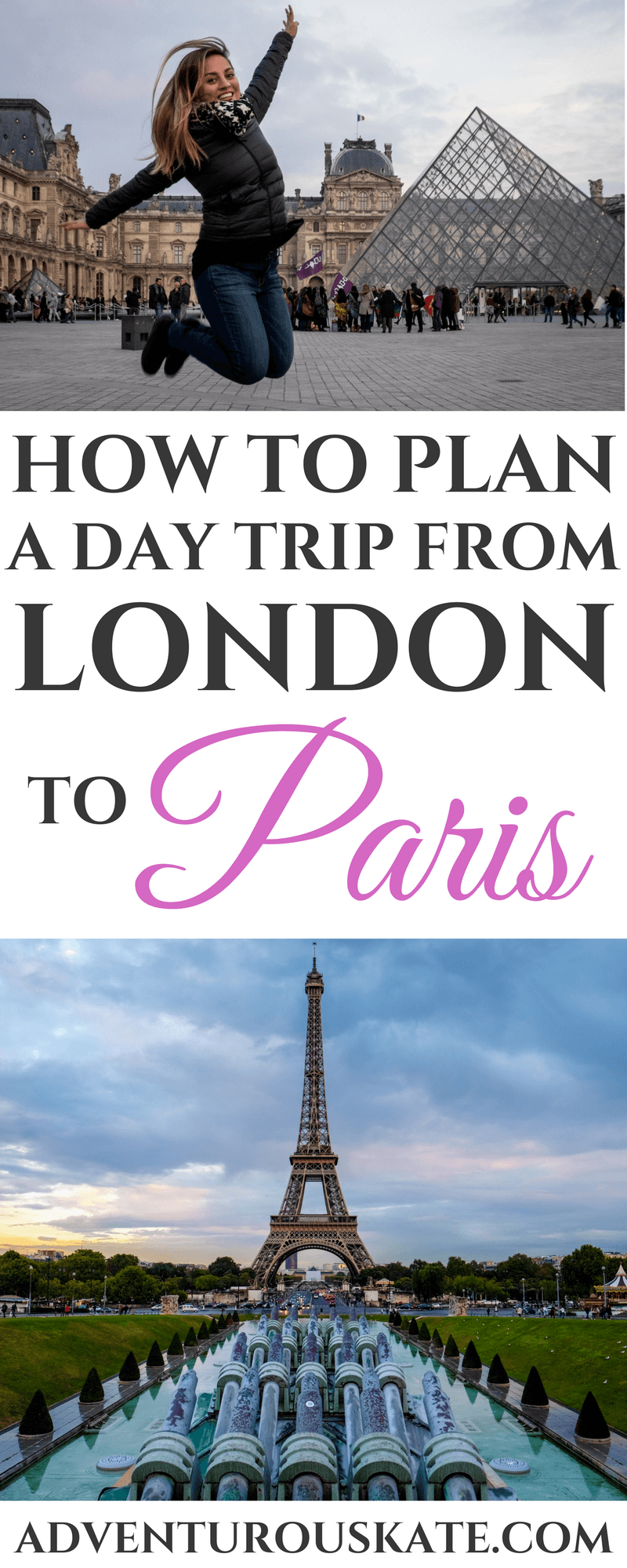 Have you done a day trip to Paris from London? Share away!