Adventurous Kate contains affiliate links. If you make a purchase through these links, I will earn a commission at no extra cost to you. Thanks!
Savannah is the perfect destination to explore over a long weekend, and three days in Savannah is just perfect. It's a small city, you can see most of it on foot, and just walking from place to place is just as entertaining as the sights themselves!
Known as the Hostess City of the South, historic Savannah has so much to offer – beautiful squares, cute coffee shops, independent bookstores, the most beautiful cemeteries in the country, horse-drawn carriages, and more.
History buffs will love the city and learning about its pivotal role in the Civil War and foodies will love trying all the unique local delicacies. And, of course, it makes one of the best romantic getaways in the United States…
Itinerary blog posts are a bit of a pet peeve of mine — it seems that bloggers get them wrong so often. I can't tell you how many bloggers write New York itineraries telling you to check out Williamsburg! Then go see Central Park! Then go shopping in SoHo! Then see the Empire State Building! No actual New Yorker would ever recommend that…
This one, however, I worked on to make sure it was logical and well-timed and worked perfectly. Savannah is a special place to me and I want you to love it as much as I do. It's truly the perfect quintessential Southern city.
Know one thing — this three-day itinerary isn't ironclad. The world won't implode if you don't follow this itinerary to the letter.
The most important part of visiting Savannah isn't explicitly mentioned here: exploring the many squares that dot the city. That said, if you're walking throughout the Historic District, you'll hit the squares constantly. Take time to see what makes each square special! (Here's a hint for one – Chippewa Square is where the famous Forrest Gump bench scenes were filmed!)
This post was last updated in July 2023.
Day One: Get Acquainted with Savannah
Wake up whenever you'd like — and eat light. You're having the meal of your life for lunch, and it could be on the early side, depending on how willing you are to wait.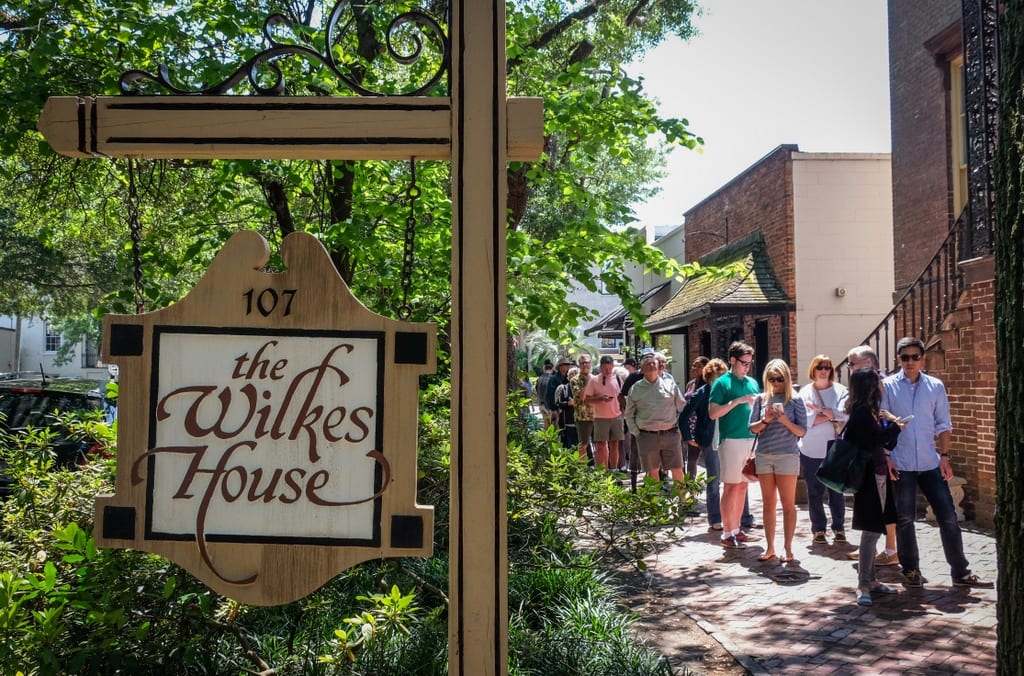 Mrs. Wilkes' Dining Room
One of my all-time favorite restaurants on the planet – and definitely one of the most popular Savannah restaurants. Mrs. Wilkes' Dining Room serves southern specialties to large communal tables. Get in line from 10:30 AM-12:00 PM. The line forms from early in the day. I once got in line at 10:30 and was seated at 11:30 AM, so be sure to plan it carefully.
Kate recommends: their fried chicken is the BOMB! And those cheesy mashed potatoes are heavenly. Try everything. Everything is fantastic here.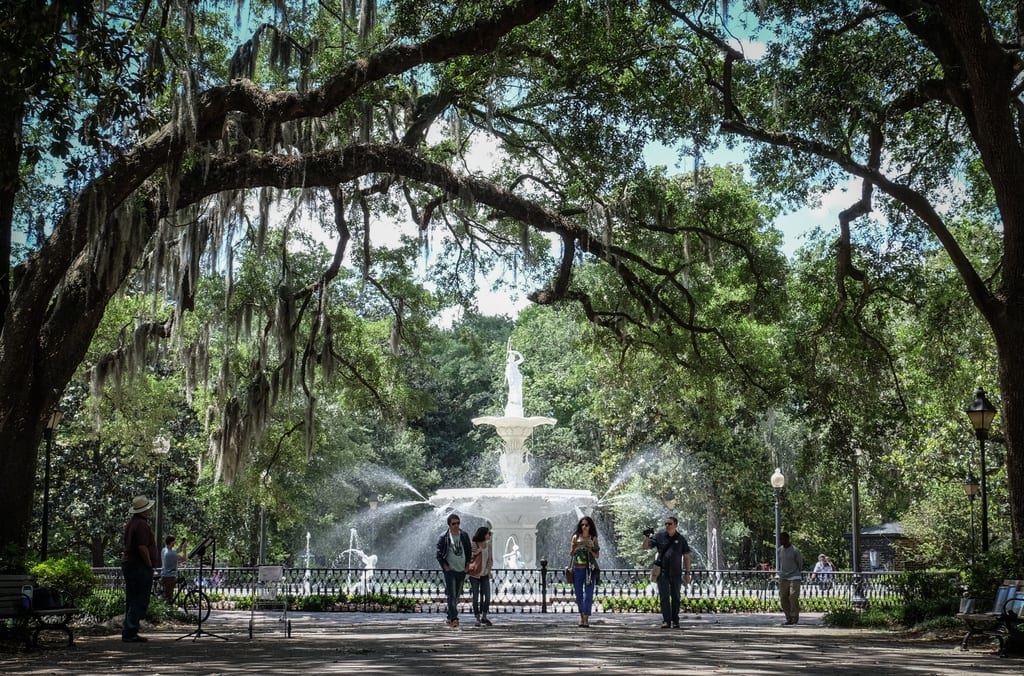 Explore Jones Street and the surrounding area
Jones Street is home to some of the most beautiful houses in Savannah. Walking around is a great way to walk off your heavy Mrs. Wilkes lunch!
Visit Forsyth Park
Head down through the southern squares, pausing at the Mercer-Williams House en route. (Fun fact: when a movie was being filmed in Monterey Square, in front of the house, then-resident Jim Williams was disgruntled with the film crew, so he hung a giant Nazi flag from his house to stop the filming. It worked.)
Once you hit the park, the fountain is one of the symbols of the city. Also, the houses surrounding the park are just as beautiful as those on Jones Street, if not more so!
Explore the shops of the area
Take the scenic route back up north, stopping in cute shops along the way. The southern part of the Historic District is home to some unique shops like One Fish Two Fish (gifts and housewares), Satchel (incredible handmade leather goods), The Book Lady (used books), and Chocolat (artisanal chocolates).
This artsy coffee shop is a good spot to take a quiet break with a beverage. They also have a gorgeous selection of cakes.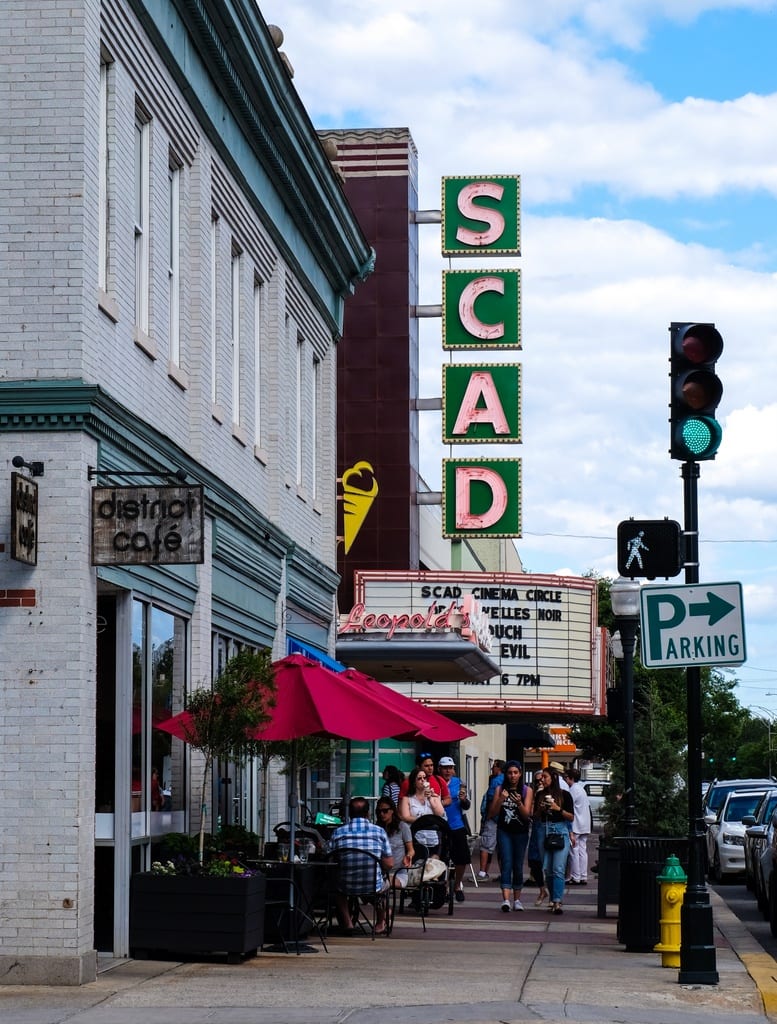 Explore the shops on Broughton Street
My absolute favorite shop in Savannah is The Paris Market, which sells Paris-themed housewares and adorable things you didn't think you'd ever need; there are many others including The Spice and Tea Exchange of Savannah. One of my all-time favorite souvenirs is an etched glass bottle filled with matches, and it lives on my coffee table today, forever a reminder of my wonderful time in Savannah.
Kate recommends: if you love to shop, consider bringing a fold-up bag in your main luggage. The Paris Market will probably test your willpower!
Alligator Soul is one of the more whimsical restaurants in Savannah, serving exotic meats on a constantly changing Southern-influenced menu. The chic basement setting, formerly a grain storehouse, is as interesting as the menu.
To get a sense of Savannah's haunted history, take a ghost tour.
I'm not one for ghost tours ordinarily, but the Dead of Night Tour is one of the best tours I have ever done, anywhere. Seriously. It's late at night, adults-only, and it's not as scary as I feared it would be — just incredibly interesting.
Most of that has to do with Skippy, who is a fantastic guide.
Day Two: Go Deeper Into Savannah
Have breakfast at your hotel or a nearby cafe
If you're visiting on the weekend, check out the fried green tomato Benedict at B. Matthew's Eatery.
Tour a Historic Home
There are plenty of historic homes to tour in Savannah. Here are some options:
The Juliette Gordon Low Birthplace is a must for former Girl Scouts — Juliette Gordon Low founded the organization! She also had a very interesting life and a beautiful home.
The Owens-Thomas House is the top recommendation of the Savannah Architecture Tour and admission is included as part of the Telfair Museums, including the Jepson Center for the Arts, which I mention below.
And finally, the Mercer Williams House is where the events of Midnight in the Garden of Good and Evil take place!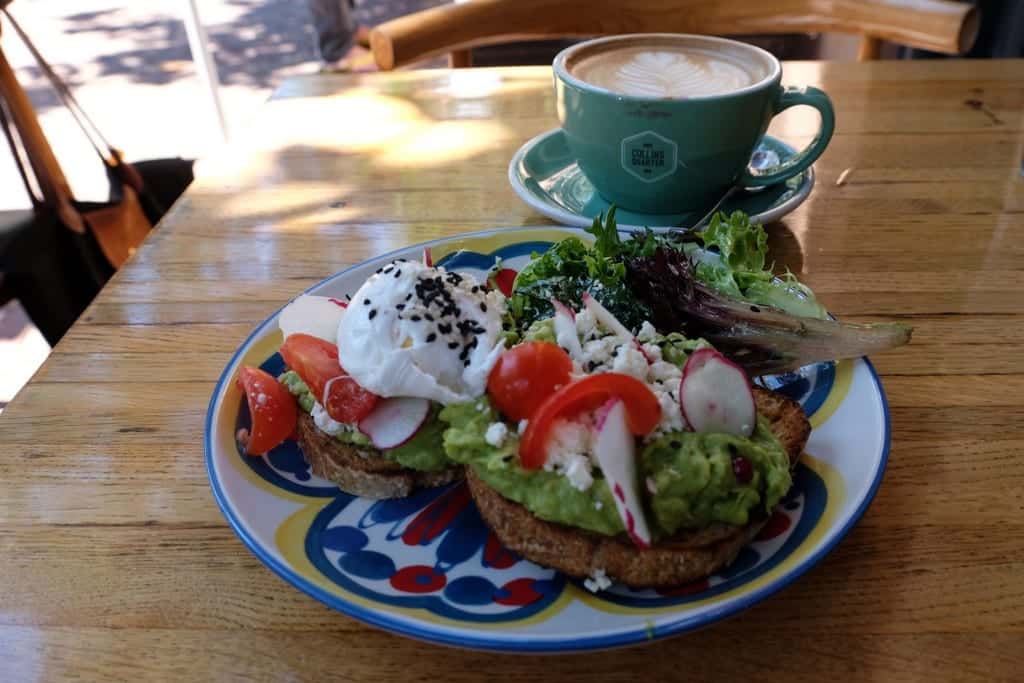 This funky cafe is modern, bright, and has lots of outdoor seating overlooking Oglethorpe Ave.
Kate recommends: the avocado toast is fabulous, but the true standout here is the lavender spiced mocha. I've probably sent more readers to have the lavender spiced mocha than any other coffee, anywhere in the world!
Explore the Riverfront and the City Market area
Both areas are good for shopping. If you feel like a treat in the afternoon, head back to Broughton Street for an ice cream at Leopold's.
The Olde Pink House has a reputation for being Savannah's top restaurant. And people aren't wrong! I definitely recommend experiencing the finer side of dining in Savannah, along with some unique southern fusion dishes.
I recommend making a reservation here in advance if possible. If you're traveling solo, head to the bar. I met two fellow solo female travelers there and we shared our dishes!
Kate recommends: the shrimp and grits and the BLT salad. Both are appetizer-sized portions. Best option? Get a few appetizer dishes.
Jen's & Friends is just a few blocks from the Olde Pink House. It looks like a nondescript dive bar, but then you realize that they have 300 crazy martinis on the menu! Perfect place to close out an evening.
Kate recommends: the birthday cake martini if you're celebrating something, or a watermelon lemon drop if you love all things super-sweet and super-sour!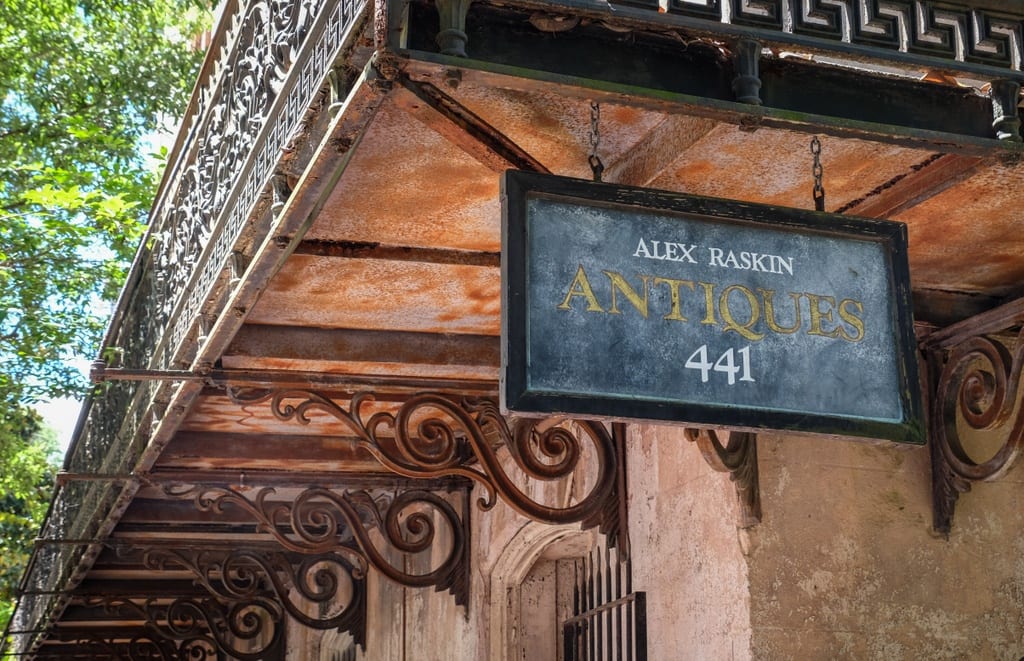 Day Three: Get Out of the City
Start with breakfast at your hotel, or a quick bite nearby.
You'll need to be ready for a 9:30 AM tour start.
An architecture tour is a great way to get an overview of Savannah's history and learning about the city's unique layout and buildings. You'll also learn tidbits that you wouldn't have heard when exploring on your own.
The architecture tour finishes right in front of the Jepsen Center, and by then, you'll probably be eager for air conditioning! This museum has a surprisingly good selection of art for its size, along with some rotating exhibits. The famous "Bird Girl" statue featured in Midnight in the Garden of Good and Evil is here.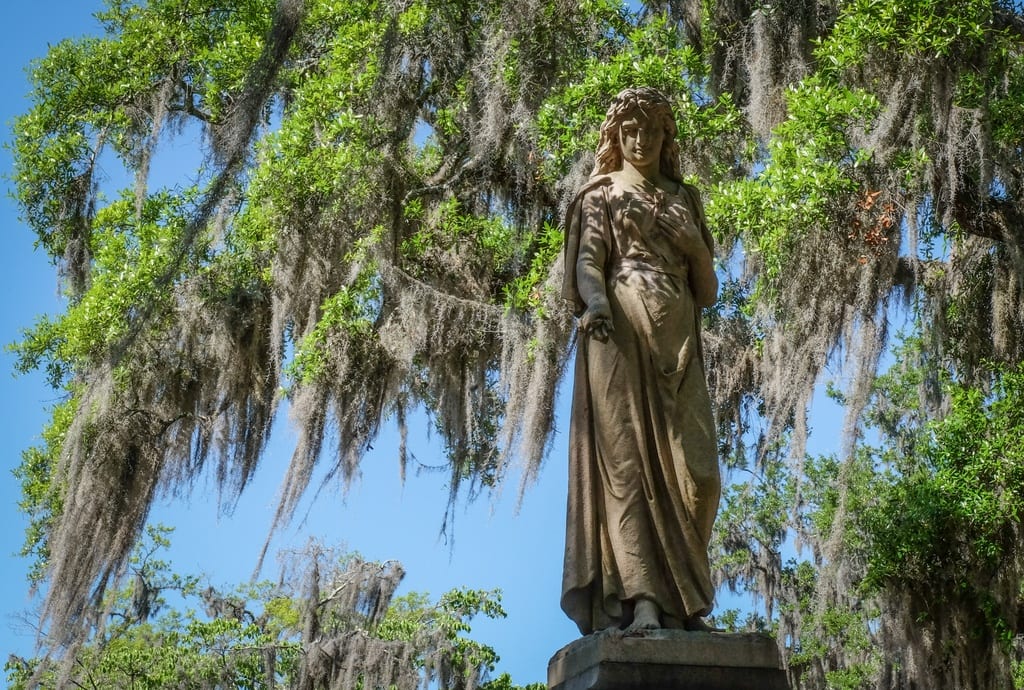 This little place is south of the Historic District and will be worth taking a taxi, as you'll be taking another taxi to your next destination. You'll love the vintage decor and the Rosie the Riveter outfits the staff wear!
Kate recommends: the Earl Grey cookies and lavender cookies are both delicious! Also, if you have time, you might want to stop here on the way to the airport to bring goodies home.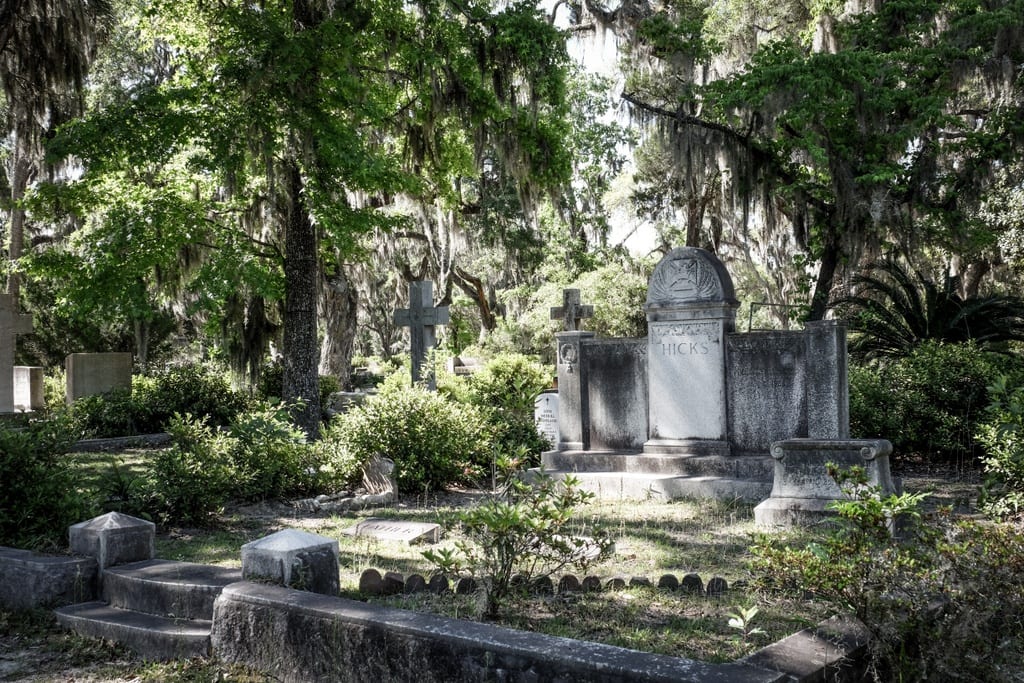 Option 1: Visit Bonaventure Cemetery
This is the big, famous cemetery outside the city. Several graves of prominent residents are located here, and the area is great for getting spooky Southern photos.
Kate recommends: go see Little Gracie Watkins grave, stand slightly on the left side of the gate, and look into her eyes. It will give you chills.
Bonaventure Cemetery is a shorter trip; you definitely won't need more than two hours here. If you head back afterward, explore more of the squares in the Historic District.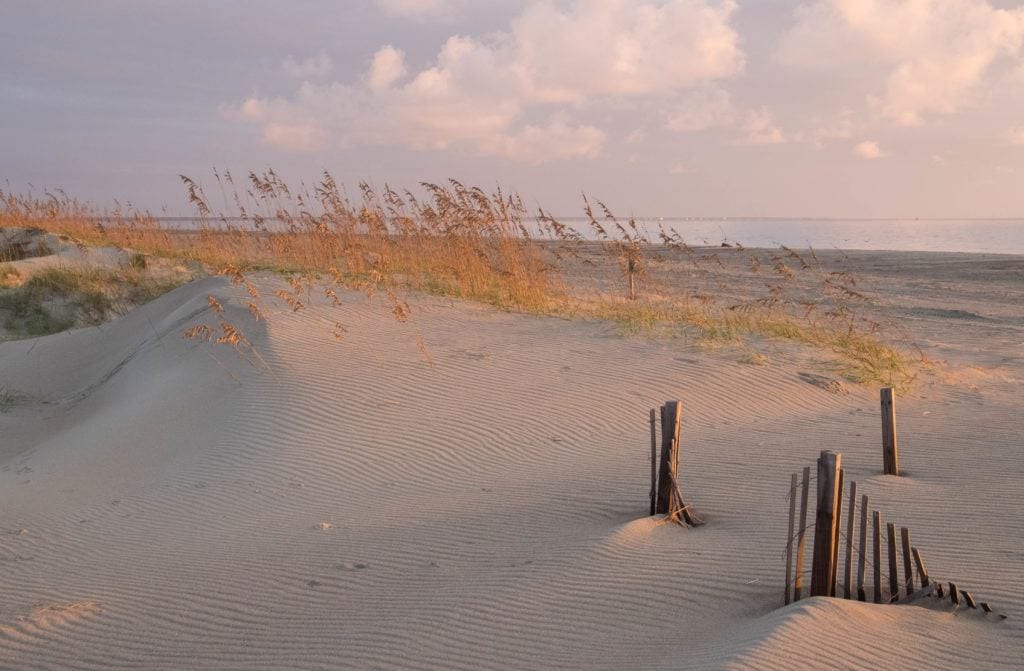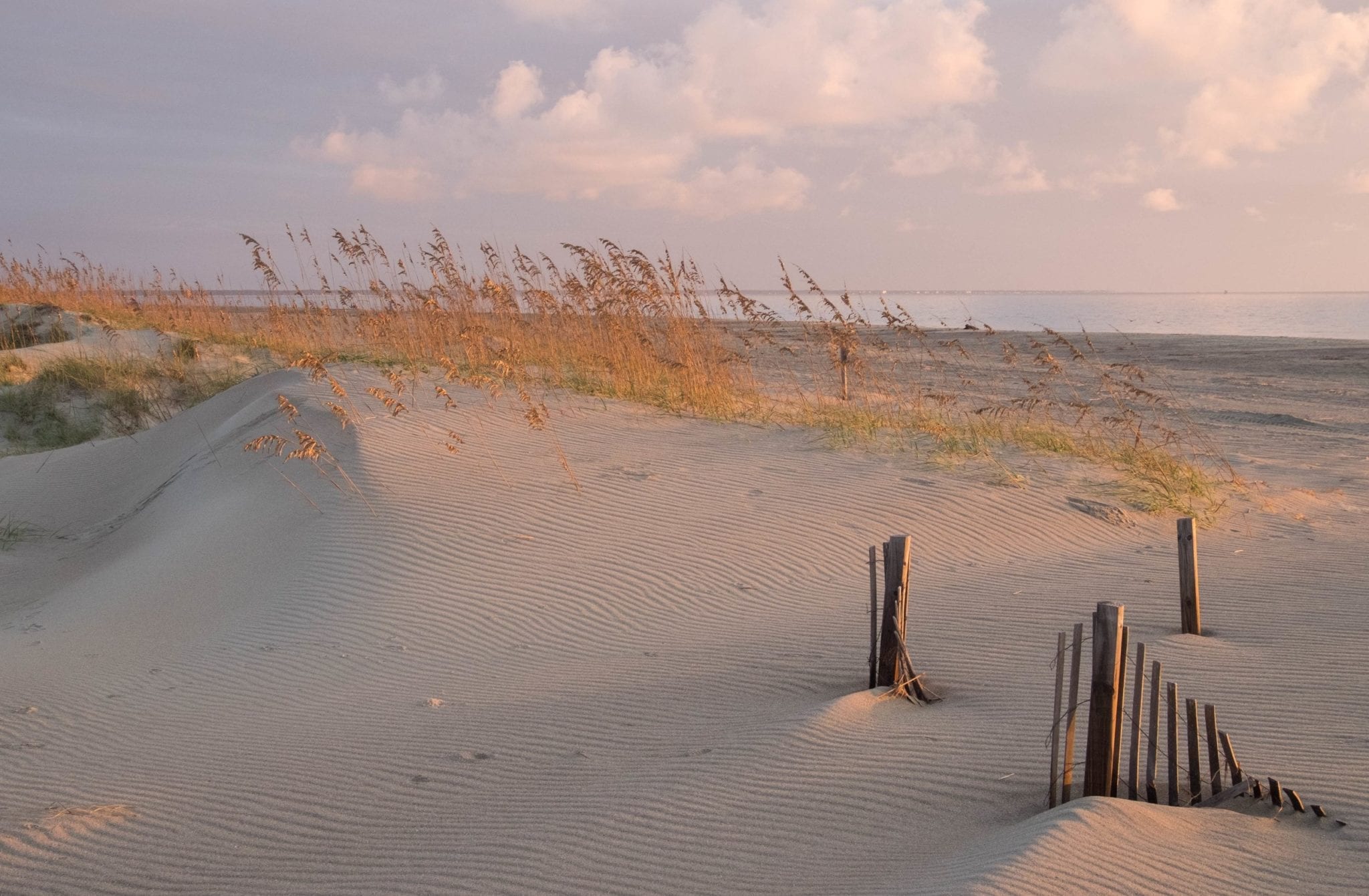 Option 2: Visit Tybee Island
Savannah is home to a beautiful stretch of sand just outside town. Tybee Island is a beach destination in its own right, but it's equally satisfying as just an afternoon trip. (And even though it's an island, don't worry — the road goes straight there and you won't need to take a ferry!)
However much time you decide to spend here, get back to Savannah in time for dinner.
---
READ MORE:
A Getaway to Tybee Island: Savannah's Beach
---
Honestly, by this time you'll probably be in the mood for something a little different from Southern fare. Vinnie Van Go Go's is home to pizzas that are as ENORMOUS as they are delicious.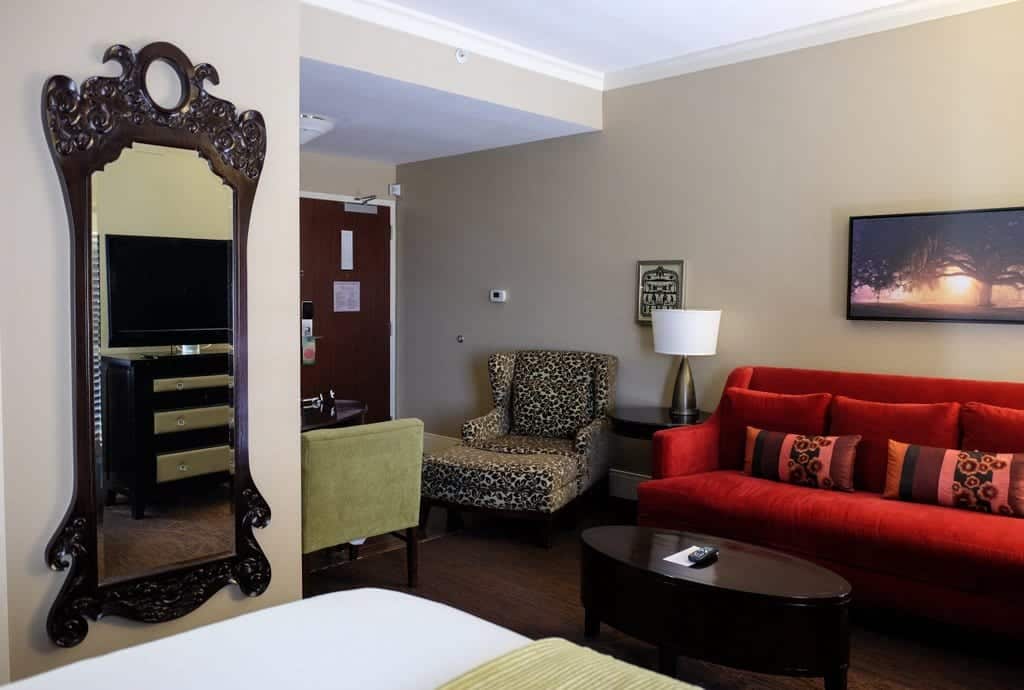 Where to Stay in Savannah
On my most recent trip, I stayed at the Andaz Savannah and not only loved it, but also thought it was ideal for solo female travelers.
Why solo female travelers? I always recommend women on their own choose accommodation that is in a bright, open, well-traversed, easy-to-get-to place. Andaz is located on Ellis Square, a busy area in the Historic District. The elevator requires guests to swipe a key card, which adds an extra level of safety.
And I appreciated the leg-shaving stand in the shower, as well as the sleek, feminine decor.
If not the Andaz, I recommend staying anywhere within the Historic District.
Find deals on hotels in Savannah here.
How to Get Around Savannah
If you stay in historic downtown Savannah, as I recommend above, you can get pretty much anywhere on foot. The only exceptions would be to places like Tybee Island, Fort Pulaski, and the plantations. You can typically find tours to most of those places, if you aren't up for renting a car.
If you would prefer to limit your walking within Savannah, you can jump on the historic hop-on hop-off trolley, which stops at many of the major historic attractions. (You may even get a visit from customed personalities, including Forrest Gump and his box of chocolates!)
How Many Days Do You Need In Savannah?
As you probably guessed from this Savannah itinerary, I think 3 days is the perfect of time in Savannah. It makes the perfect weekend or long weekend getaway. If you only have 2 days, you can still see a lot of the city and more days would allow you to get off the beaten path and visit nearby destinations as well, but 3 days in Savannah, Georgia is really the sweet spot.
When Is The Best Time To Visit Savannah?
Savannah, Georgia is a year-round destination and you'll have a good time whenever you visit.
But, if you have a choice? Avoid July and August.
The state of Georgia can get HOT during the summer and crowded too. I find spring and fall to be much more pleasant and think you'll have the best experience if you go then.
One thing to note is that Savannah holds the second largest St. Patrick's Day celebration (after NYC), so that's not a bad time to visit either if you love to party!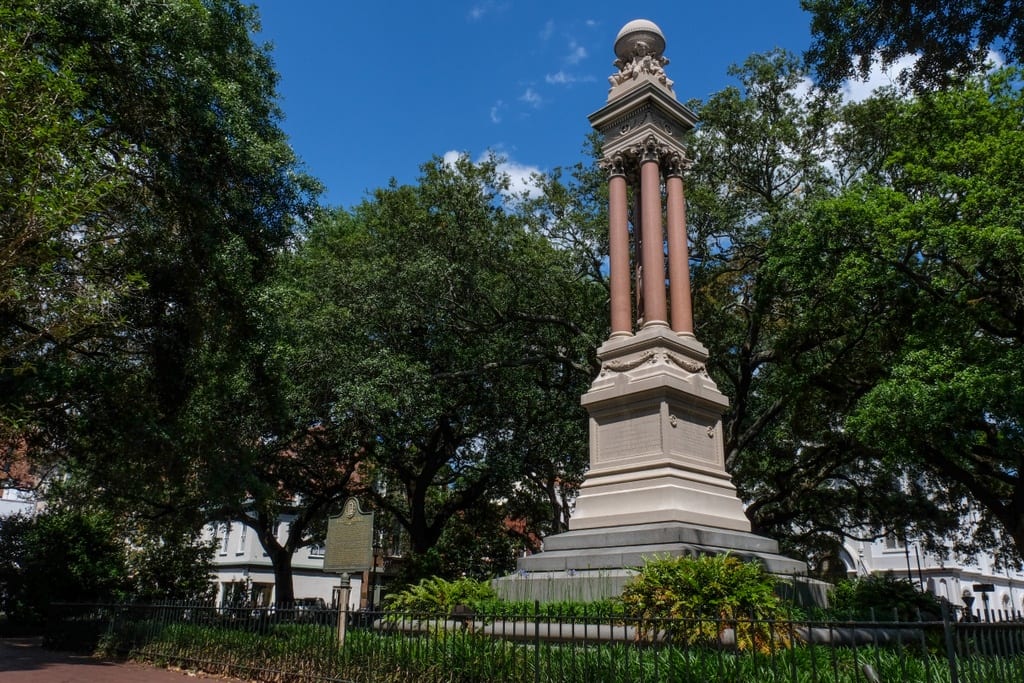 Don't forget to wander in Savannah!
I want to reemphasize that this is just a rough itinerary — feel free to customize it to your preferences!
Beyond that, Savannah is the kind of city that lends itself to wandering. My favorite thing to do in Savannah is just wander and explore the squares and beautiful homes and appreciate the stunning Spanish moss hanging from the trees. It might not be official "sightseeing," but it certainly isn't a waste of time in my book!
Spend your days the way you want to and I'm sure that you, too, will fall in love with Savannah.
---
More On Savannah:
---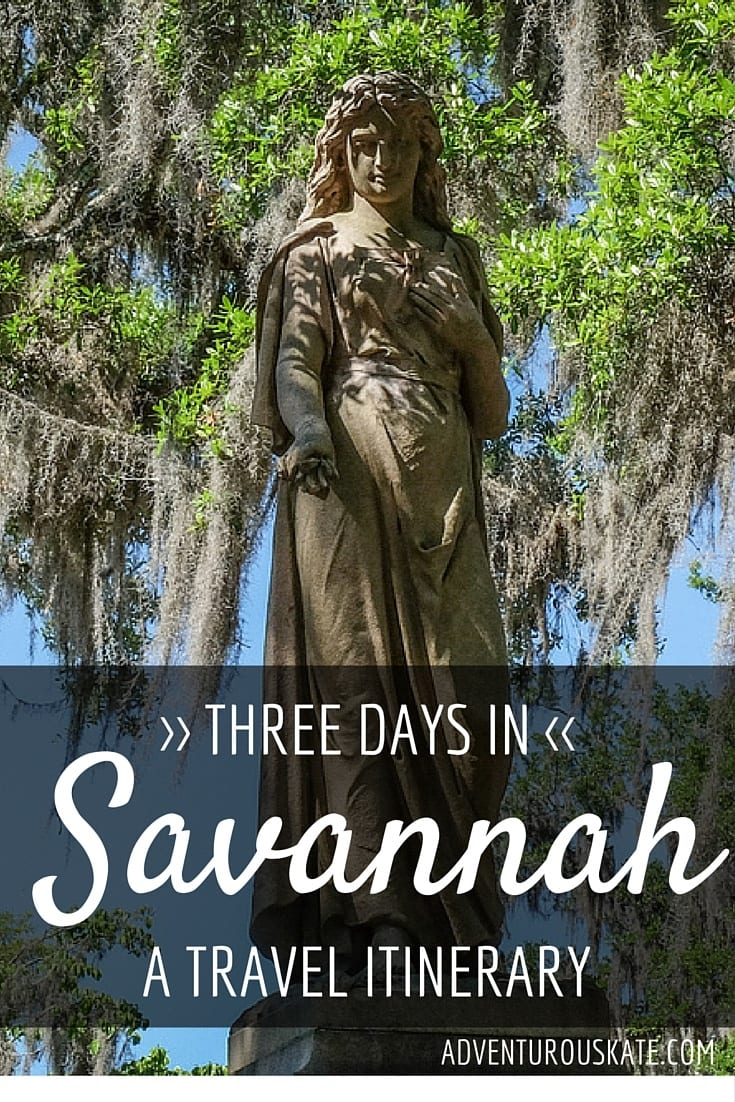 Have you been to Savannah? What would you add to this list?
This campaign is brought to you by Visit Savannah. All opinions, as always, are my own.