Adventurous Kate contains affiliate links. If you make a purchase through these links, I will earn a commission at no extra cost to you. Thanks!
Looking for a town on Cape Cod that has it all? Come with me to Provincetown, baby! This fun town on the northern tip of Cape Cod has it all. You'll find more things to do in Provincetown than you thought possible!
You probably know P-town as a legendary LGBTQ getaway. If you're gay and it's summer, there's nowhere better to be in the US. But that's just one facet of this small town on the Upper Cape.
Provincetown is also home to the oldest active art colony in the United States, and you'll find Commercial Street bursting to the brim with art galleries and studios. Local artists are a cornerstone of P-Town, and plenty of visiting artists drop in each year.
Provincetown caters to everyone. You'll find Portuguese fishermen with centuries-long roots here, established artists of all kinds, Boston students from around the world popping in on day trips, athletes looking to hit the bike trails, and every kind of family you can imagine with kids of all ages.
Provincetown is a place that is genuinely diverse. As a Massachusetts native, I can attest that the state looks diverse on paper, but is very segregated in action. P-town is a rare and wonderful exception where everyone comes together.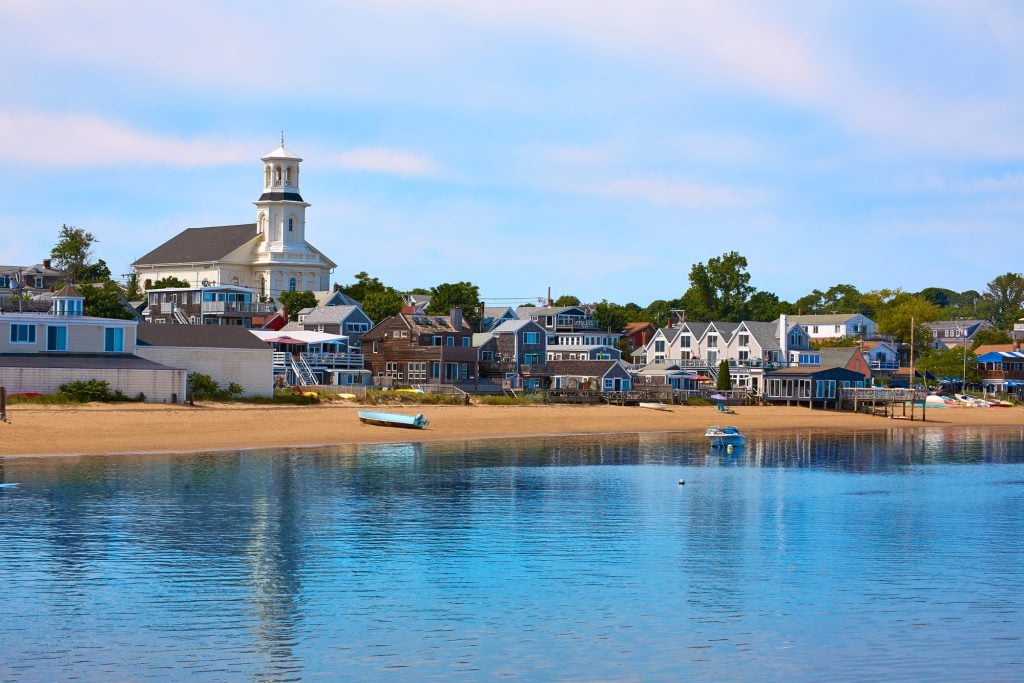 Provincetown FAQ
Best Things to Do in Provincetown
What I love about Provincetown is that it offers a variety of experiences within a small space. That makes P-Town a particularly good choice if you and your travel companions have different ideas of what to do on vacation.
Do you want to shop and gallery-hop, maybe check out a museum or brewery? You can do that in P-Town. Do you want to lie on the beach all day, or maybe go biking down the Cape Cod Rail Trail or do a sand dune tour? You can do that in P-Town, too.
Hell, if you want to want your trip to primarily consist of drag shows with a side of whale watches, there's nowhere better in the world than P-Town!
Here is our list of things to do in Provincetown.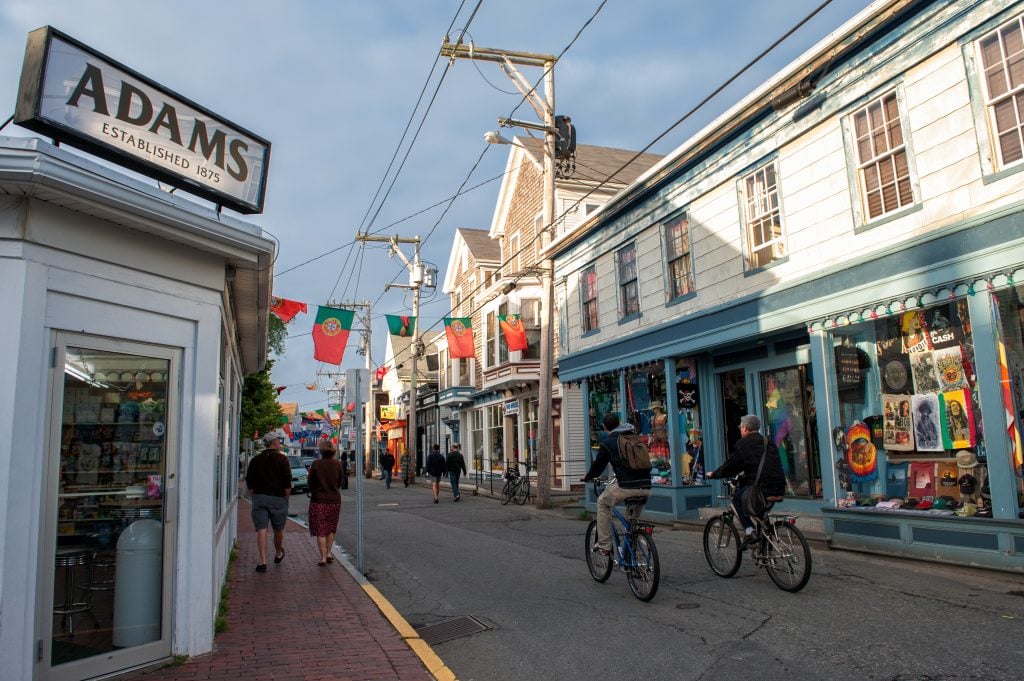 Commercial Street
Commercial Street is in many ways the breathing heart and soul of downtown Provincetown. It's three miles long, so you may want to pace yourself. Start in the East End, which is home to the Provincetown Museum of Art, with a series of art galleries following close behind.
Stroll west and before long you'll bump into some sweet treats. At the Portuguese Bakery, savor a patinhas devaedo, a sponge cake loaded with Bavarian cream. Or The Nut House, which features an impressive selection of roasted, glazed, and chocolate-covered nuts, along with cookies and candy. How about some ice cream at Lewis Brothers?
It's rare to see a car on this pedestrian-friendly street, so feel free to linger and explore the quirky street art, gift shops, clapboard houses, and restaurants. Whatever you fancy, you'll likely find it on Commercial Street.
Provincetown Art Association and Museum
Visiting the Provincetown Art Association and Museum (PAAM) gives you a crash course in the Cape's role in American art history. It fuses the creative energy of one of the country's oldest active art colonies with the natural beauty of Cape Cod.
No visit here is the same, as there is an ever-changing lineup of exhibitions, classes, lectures, film screenings, and cultural events that keep people coming back. The museum houses a permanent collection of over 3,000 pieces of work.
The museum nurtures the local community by promoting art and culture, in part through the Lillian Orlowsky & William Freed Museum School.
Hours run Thursday to Sunday, 12:00-5:00 PM, and admission is $12.50 USD per person. Be sure to check out their website for current visitation policies. We think this museum is one of the best places to visit in Provincetown for sure.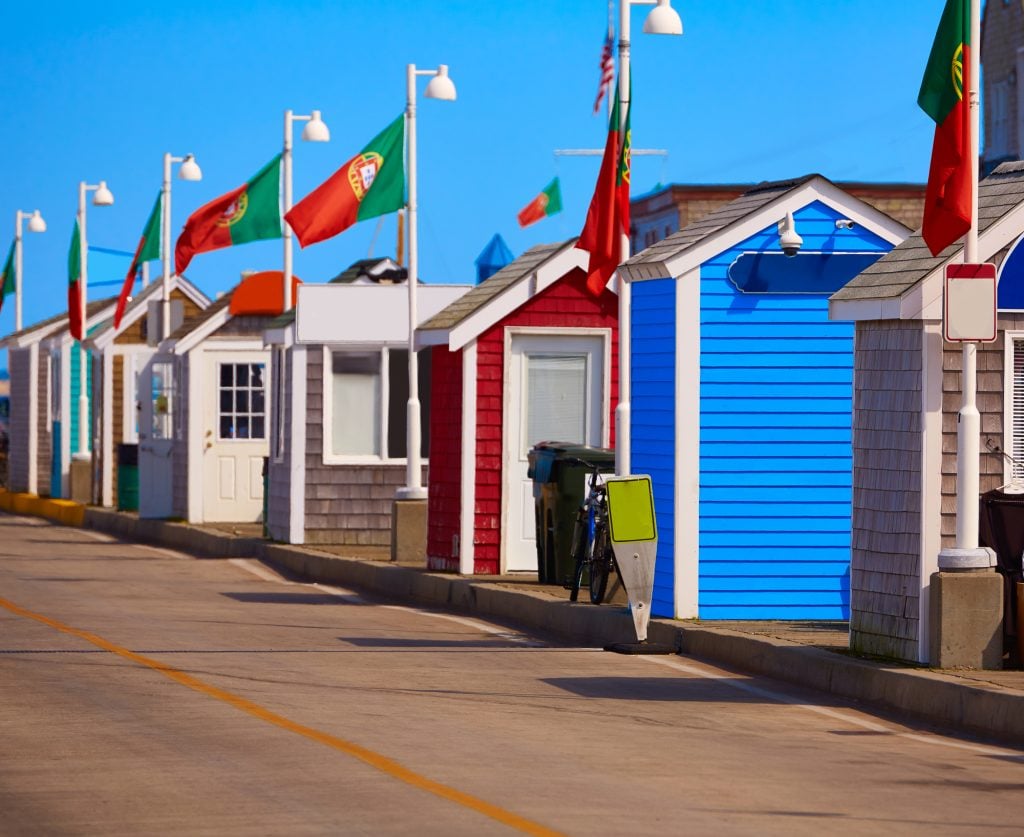 MacMillan Pier
As P-town's main seafaring transportation hub, MacMillan Pier brings tens of thousands of people by sea. Located just steps away from Commercial Street, this is the city's cruise ship port, and excursions of all shapes and sizes depart and leave from here.
The wharf is always abuzz with activity with ferries to Boston, fishing charters, and sunset cruises. As you wander the wharf, browse outdoor shops for unique gifts, and chat with vendors selling their locally made arts and crafts.
Across from the ferry terminal, be sure to stop by Expedition Whydah. It's a pirate museum of sorts, containing relics of one of the Cape's most legendary shipwrecks. Tickets are $15 USD for adults, $13 for seniors, and $11 for kids age 5–15.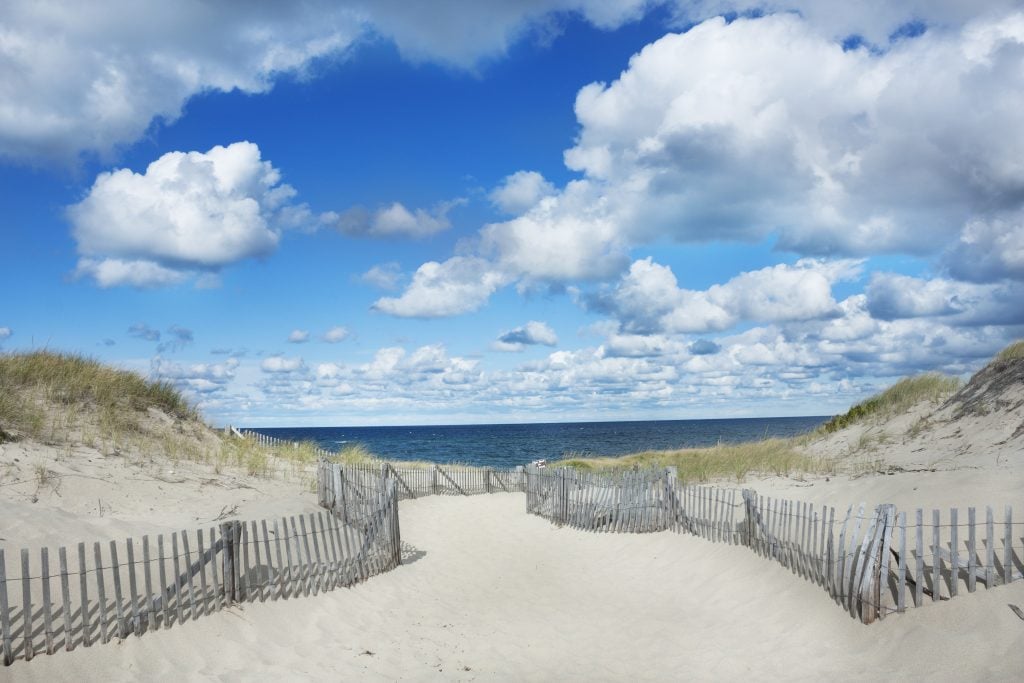 Race Point Beach
With 45 miles of beaches in P-town, Race Point is one of the best beaches on Cape Cod. Managed by the National Park Service (NPS), the beach sits where Cape Cod Bay hits the Atlantic Ocean, so doesn't experience the full force of the ocean waves. This makes is a great selling point for parents with small children.
Race Point is a haven from everyone from sun worshippers to nature lovers. Miles of luxurious soft sand is perfect for a day of relaxing, and the beach has restroom and changing facilities available. Don't forget to visit the historic Race Point Lighthouse.
Because Racepoint Beach is run by the NPS, there are day fees to pay and are collected daily from June through Labor Day, and on weekends and holidays the rest of the year. Vehicle fees are $25 USD, and bicycle/walk-in fees are $15 USD.
Herring Cove Beach
Also part of the Cape Cod National Seashore, Herring Cove is one of the largest beaches in Provincetown. The beach faces the west, so it's great for catching a killer sunset. It's another great place for the kids, as the waves are gentle.
There are plenty of great nature trails nearby. The national park is filled with both marine and land wildlife, as well as historical sites. Herring Cove Beach Bathhouse is a newish $5 million structure that opened in 2013. There's also an excellent snack bar and picnic tables to enjoy.
South of Herring Cove is Long Point, the innermost curve of Cape Cod, home to lovely Long Point Beach, the Wood End Lighthouse, and Long Point Light Station.
Day fees are similar to Race Point Beach, or you can opt for purchasing an America the Beautiful Annual Pass for $80 USD, which gets you into all the national park across the country.
Visit the Pilgrim Monument and Provincetown Museum
The Pilgrim Monument and Provincetown Museum commemorates the original landing of the Mayflower in 1620 in the harbor of Provincetown where the Mayflower Compact was written and signed. This is a perfect place to learn about the history of Provincetown.
Standing 252 feet tall and 353 feet above sea level, the monument is the tallest granite structure in the U.S.! It was designed to resemble Torre Del Mangia, a 14th-century tower in Siena, Italy.
What most people don't know (and should know!) is that this is the only permanent display in the world that tells the story of the pilgrims' arrival from the point of view of the Wampanoag Indigenous people.
Admission prices are $18 USD for adults, $14 USD for seniors 65+ and kids age 13-17. Children ages 4-12 pay $8 USD and toddlers 3 and under get in free.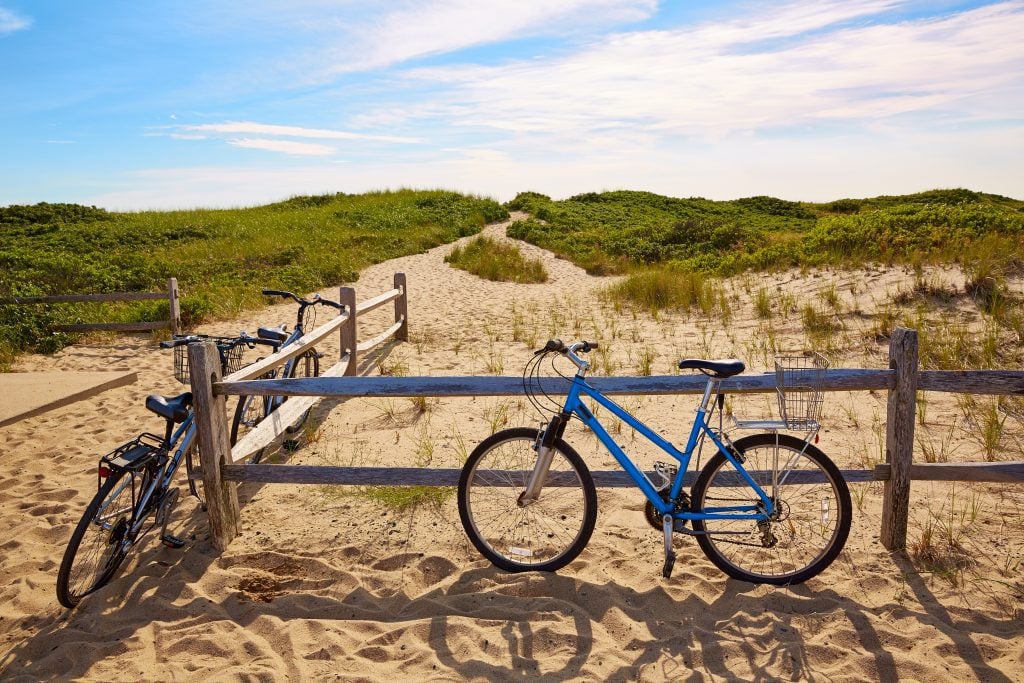 Bike the Province Lands Bike Trail
The Province Lands Bike Trail is a scenic 5.25-mile bike trail that starts from the Province Lands Visitor Center. A fairly short ride, it shows you quite a bit of scenery in its area.
This bike trail, sometimes called the Cape Cod Provincelands trail, a great way to tour the expansive dune system in the Province Lands area. The paved trail network glides along much of Province Lands' 4,000 wild acres.
Don't have a bike? No problem! There are several bike rentals in town, and the most convenient one near the trail is Arnold's Bike Shop. Their rates are quite affordable, so get a rental for longer than you think you need, and you can easily explore P-Town on two wheels.
Explore the Beech Forest Trail
The Beech Forest Trail is a wonderful leisurely journey into the middle of a picturesque beech tree forest. This easy 1-mile loop can be done within an hour with plenty of tree cover to shade you from the sun in the warmer months.
If you're a birdwatcher, this is a must-do, especially during spring and autumn. Many bird enthusiasts will tell you that Beech Forest has the best birding condition on the entire Outer Cape, so bring those binoculars!
The entire trail is well-marked, flat, and nicely maintained, making it perfect for even the most novice of trail hikers.
Sail Provincetown Harbor
Without a doubt, a sailing trip through P-town's harbor is one of the best things to do in Provincetown. Affectionately called Land's End, the harbor sets the scene for some of the most picturesque sightseeing in all of New England.
Some of the finest tall ships and boats come to the harbor in July and August. The Kalmar Nyckel is a stately tall ship that is a fantastic recreation of a 17th-century Dutch vessel. The original Kalmar was one of the first pioneering tall ships that brought a few of the earliest explorers to the colonies.
In August, the Mystic Schooner makes an appearance: a gorgeous 170-foot long, 3-masted beauty that puts the other vessels in the harbor to shame.
Moment Sailing is a great company offering deluxe Cape Cod sailing charters for amazing lighthouse viewing and wildlife sightings.
Go on a Dolphin Fleet Whale Watch
Provincetown's official whale-watching season begins April 1st and generally runs through October, and going on a Dolphin Fleet whale watch is a tradition for many. Participants get the opportunity to see fins, humpbacks, and seals, with the stunning view of Lands' End skyline as a backdrop.
These tours are unique in that they offer a wide spectrum of educational aspects that go beyond your average whale watch. They are designed to impart the awareness of whales and other marine habitat that surrounds us and is great for all ages.
Be sure to wear plenty of sunscreen and bring your camera, as it is sure to deliver one of life's most magical moments out on the water. Prices are $65 USD for adults, kids 5-12 are $40 USD, and seniorsare $55 USD.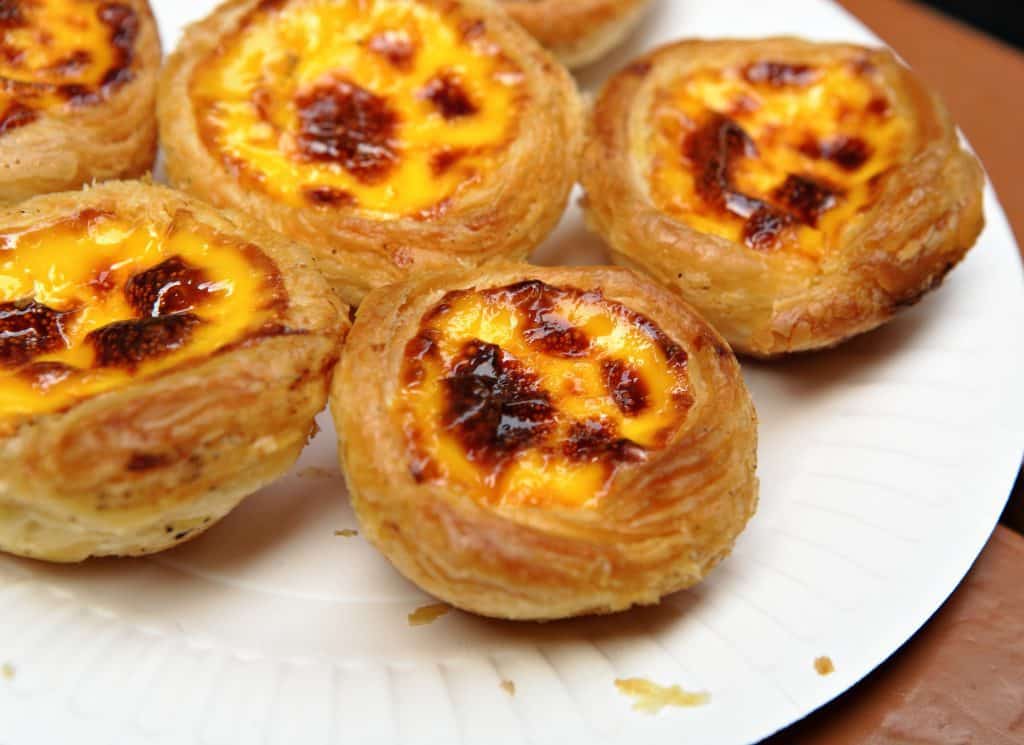 Eat Portuguese food
Southeast Massachusetts is home to a big Portuguese community, P-town especially so. Many people here have roots in the Azores and on the Portuguese mainland. And nothing illustrates that better than the food!
Southeast Massachusetts has developed its own cuisine that fuses Portuguese traditions with local New England produce, and there are more than a few restaurants that specialize in Portuguese cuisine.
The Portuguese Bakery offers tasty delights such as malasadas (Portuguese fried dough balls dipped in cinnamon and sugar) and pasteis de nata (wonderfully addictive flaky-crusted egg tarts). Don't forget to pick up some sweet bread while you're there.
The Lobster Pot, with its iconic red neon sign along Commercial Street, makes two of the best soups in town: the Portuguese Soup, with kale, red beans, potatoes, linguiça, and chourice; and the Sopa do Mar, with mussels, clams, shrimp, calamari, and fish poached in a provincial style stock with red pepper aioli. And yes, they're famous for their lobster rolls as well!
And the Mayflower Cafe has plenty of outstanding Portuguese dishes on their menu, like stuffed clams, pork chops vinho de alhos, and baked scrod in spicy tomato sauce (scrod is Massachusetts slang for white fish). It's not a fancy place, but is a favorite of the locals for fresh food at reasonable prices.
Keep in mind that all three of these spots are only open from spring through fall.
Eat Wellfleet Oysters
For seafood lovers, nothing beats the experience of eating a fresh, local oyster. Wellfleet oysters are found all along the Eastern Seaboard, from Long Island Sound down to Chesapeake Bay, and up into Canada's Maritime Provinces, but they get their name from the town of Wellfleet, just down the Cape from Provincetown.
Old Colony Tap is a great neighborhood bar that has some of the best oysters in the world. When in P-Town, this is the place to get them! Experienced tasters recognize that a Wellfleet oyster is plump and clean, with a distinctive balance of creamy sweetness and brine.
Oyster aficionados know there are subtle differences in the oysters based on where they come from. As a result, Wellfleet oysters from the harbor tend to have a cleaner, sharper flavor from the higher salt content.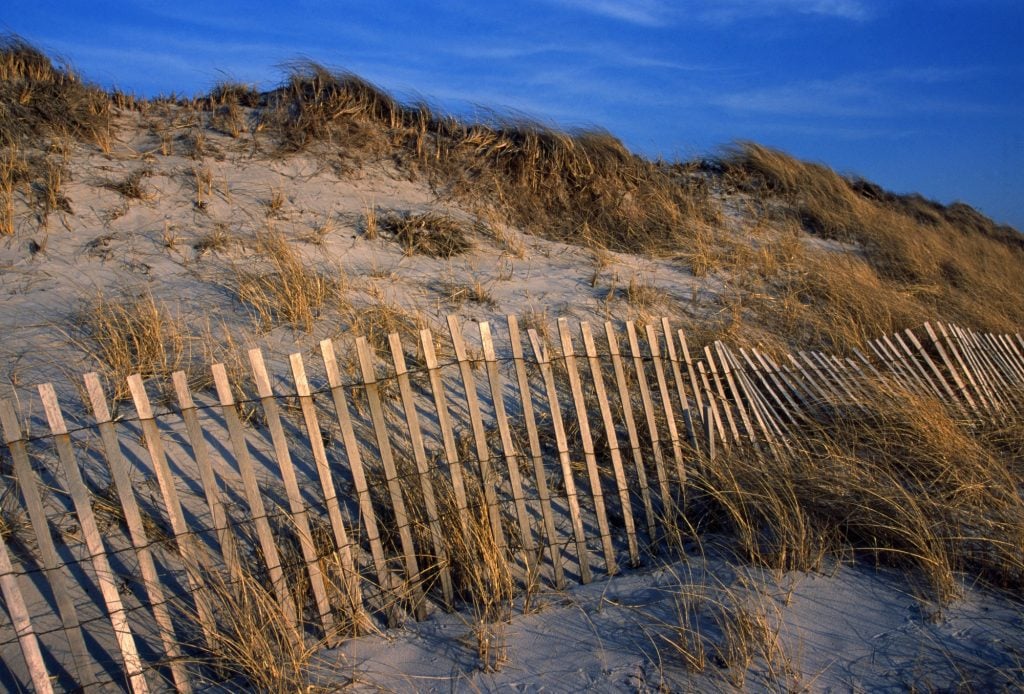 Tour the Provincetown Dunes with Art's Dune Tours
When you're down the Cape, you cannot miss the long stretches of sand dunes spread magnificently along the seashore. It's a gorgeous but fragile environment that since 1961 has been an established protected parkland.
Most beaches along the Cape urge you to stay off the dunes. But going on a tour with an established, environmentally friendly company is a way to explore these dunes in the hands of experts.
Art's Dune Tours whisks visitors away on an off-road adventure across these dunes. Not only is it fun, it's an informative excursion by an experienced guide through the Cape Cod National Seashore.
They offer several types of tours: hour-long day tours, two-hour sunset tours, dune and water tours, and more. Be sure to visit the website for the latest offerings.
Visit Provincetown Brewing Co
Located in the heart of town, Provincetown Brewing Co was founded on the progressive ideals that make Provincetown so special. They are passionate about their quality craft brews, and strive to evoke a sense of community by reclaiming shared revolutionary American values.
Come here for the beer, stay for the camaraderie. (And you're in the land of cranberry bogs — you need to try the Crandaddy Sour!) They have great pub fare to go with your brew of choice, along with taproom viewing events, merchandise for sale, and beer to go.
Not only do they make amazing beer, activism is their ethos; from LBGTQ+ rights, to conservation, to local community services. They regularly give a portion of all sales to various charities.
Visit Truro Vineyards
While Truro Vineyards is technically just outside of P-Town in North Truro, I'd be remiss not to mention it as a must-do. Owned and operated by the Roberts Family, this winery is nestled on a part of land that gets breezes from both the Atlantic Ocean and Cape Cod Bay.
Truro Vineyards offers guided wine tasting tours of the vineyard and winery, which includes a state-of-the-art barrel room. You can learn about the art of maritime grape grooming that contributes to giving the wines a lush and intense flavor.
Producing Chardonnay, Merlot, and Cabernet Franc, they handpick all their vines come harvest time. With over a dozen varieties to choose from, there's something here for everyone.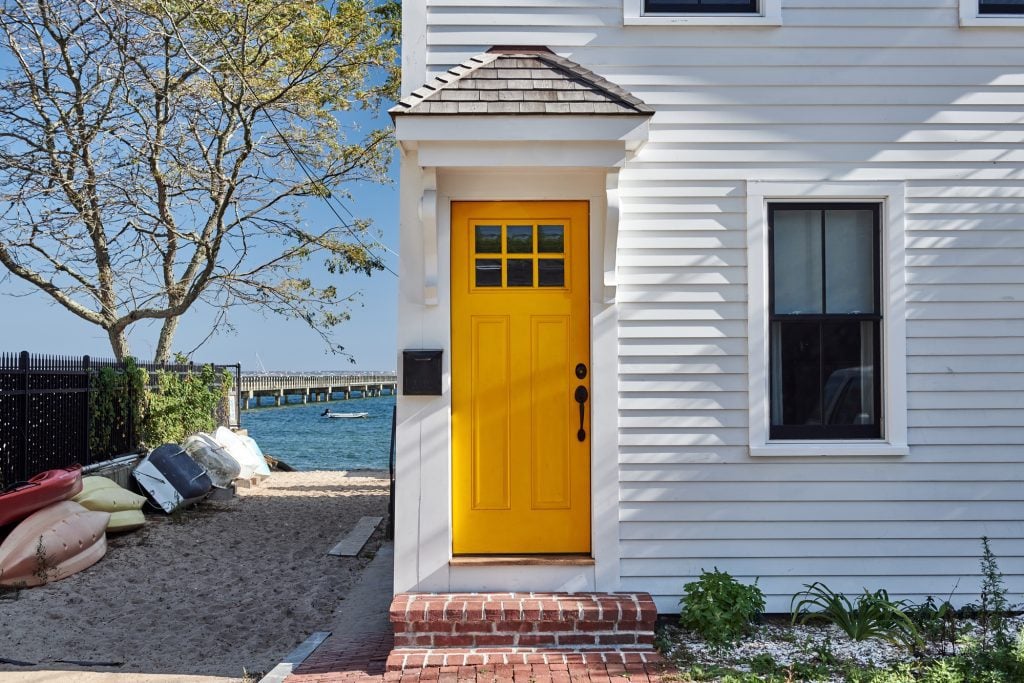 Dinner party with a private chef in Eastham
Just a short drive from Provincetown in Eastham is an authentic experience you're not likely to forget. Michelle, a local food and wine expert, has put together an intimate dinner party package by the bay.
Upon arriving, she greets each and every one of her guests, treating them to a tour of her property, with directions on how to access the nearby beach. Then, she will prepare and share a fantastic gourmet meal, served at her large dining table. Walks before or after the meal are encouraged to take advantage of the amazing sunsets.
See current rates and book your private dining experience through Airbnb Experiences.
Go on a Night Photography Tour
This is another great experience in Eastham with a local, for photography buffs! Join your host Timothy, a professional photographer, for a night photography tour. Let the illuminated starlight and moonlight of Cape Cod guide you as Timothy teaches how to capture the perfect image at night.
He will guide you around the Cape's most well-known attractions, such as the National Seashore, Three Sisters, and Hardings Beach. You will have the opportunity to photograph these wonderful landscapes with the night sky as a backdrop.
This is an expensive activity, but it's in line with what night photography workshops typically cost. See current rates and book through Airbnb Experiences.
See a Classic Provincetown Show
P-town knows how to put on a good show, and you're likely to find something that peaks your interest, no matter who you are. Popular productions include Zoë Lewis & The Social Distancers, Billy Hough of Scream Along with Billy, and the Showgirls Monday night talent show at the Atlantic House.
If it's queer and it exists, you can find it in Provincetown! You can also find plenty of drag shows, which are a classic night out and welcoming to all.
Advance tickets run the gamut of affordability and should be booked in advance.
Bar-Hopping in Ptown
Provincetown may be a nice seaside town by day, but at night it turns into a wild playground. Choose from a wide variety of bars, clubs and shows — gay or whatever, upscale or casual, raging after midnight or in bed by 10.
Since P-Town has long been a haven for the LGTBQ+ community, you can be sure there's a place for you once the sun goes down. For starters, Atlantic House (also known as A-House or simply A's) proudly claims the mantle of America's oldest operating gay bar.
Then there's Crown & Anchor; home to a hotel, a restaurant, and six unique gay bars, including the Paramount Club. You never leave that place without a story to tell the next day!
Grab a late-night slice at Spiritus
The best way to close out a night in P-town? Head to Spiritus for a late night slice of pizza. For many locals, this is THE place to be after hours, arguably the place to see and be seen.
Their pies promise everything a pizza should have; a thin, chewy crust, with nice sauce, cheese and toppings: exactly the thing you want after a night of drinking. Get a slice topped with linguiça, the Portuguese answer to pepperoni.
Spiritus opens at 11:30 AM just in time for lunch and they don't close until 2:00 AM. Be sure to bring cash.
How Much Time to Spend in Provincetown
If all you have is a single day, Provincetown makes a great day trip — one of my favorite day trips from Boston during the summer months when the ferry is running. P-town also makes a nice day trip if you're staying elsewhere on the Cape.
But I think that the best amount of time to spend in Provincetown is two or three days. You'll get the chance to do all the major activities, and perhaps explore beyond town down the Cape as well.
Plenty of people book a rental in P-town for a week or more, and that is also fabulous! You can definitely make use of a full week here. It all depends on the kind of trip you want to have.
How to Get to Provincetown
Can you fly to Provincetown? Yes. There is a tiny airport in Provincetown, and it has flights from Boston on CapeAir and JetBlue. That's one way to get in, but otherwise, I recommend flying into Boston or Hyannis and traveling to Provincetown from there. I recommend checking fares on Skyscanner.
In terms of driving, Provincetown is a little over a two-hour drive from Boston and a one-hour drive from Hyannis, home to Cape Cod's major airport. But keep in mind that those numbers are without traffic, and summer traffic down the Cape can be awful.
The worst part is getting onto the Cape itself — the Sagamore Bridge is often a bottleneck and it's not unusual to sit there for more than an hour on a summer Friday night. So if you're driving, I recommend avoid peak weekend getaway time and allowing more time than you need.
Do you need a car in Provincetown? Not if you're staying in P-town the whole time, but if you're exploring the Cape, you'll need one. Most parking here is resident parking. There is a parking lot by MacMillan Pier and some free parking spots in the East End.
The most pleasant way to get to Provincetown by far is to take the ferry! The Boston Harbor Cruises takes 95 minutes and runs from mid-May through early October. It's not cheap — $109 or so for round-trip tickets for adults and around $90 for round-trip tickets for kids — but it's much nicer than sitting in traffic.
In terms of public transportation, Peter Pan Bus Lines run buses to several destinations along the Cape from South Station in Boston, all the way to Provincetown.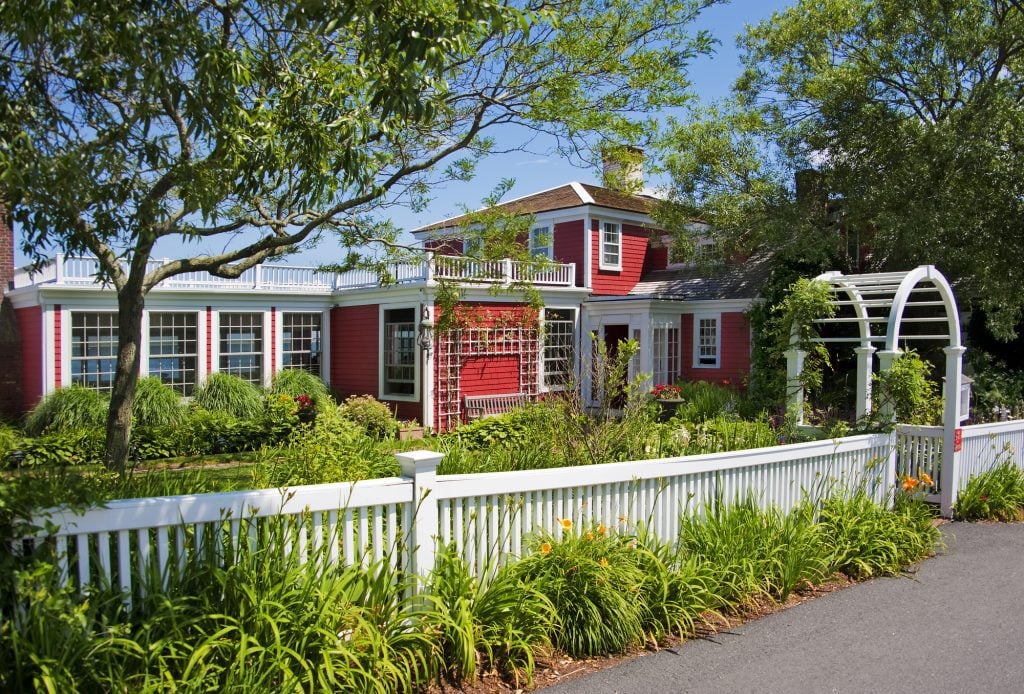 Where to Stay in Provincetown
What are you up for — a hotel stay, or renting a house or condo somewhere? P-town has its share of small hotels and inns, and a huge array of rentals.
Top-Rated Hotels in Provincetown
Splurge: Pilgrim House is modern yet cozy inn, a perfect respite with sumptuous beds and understated classy decor, just steps from the action on Commercial Street.
Mid-Range: Seaglass Inn & Spa is a bit further from the center of town, but you get gorgeous beachfront views, a pool, and superbly comfy beds.
Value for Money: Breakwater Hotel isn't dirt cheap, but it's one of the nicest lower-priced properties, filled with modern New England seaside decor and pops of color.
Top-Rated Rentals in Provincetown
Provincetown Waterfront Studio — Good things come in small packages at this adorable Commercial Street loft, which actually expands into one king bed and one queen beds.
135 Modern East End Oasis — This condo in Provincetown's East End sleeps two and comes with a roof deck with water views, plus a lovely green backyard.
The Place to Be — This classic Cape Cod cottage is further from town on a lovely stretch of beach, and has two bedrooms, sleeping five people total.
Find deals on all Provincetown accommodation here.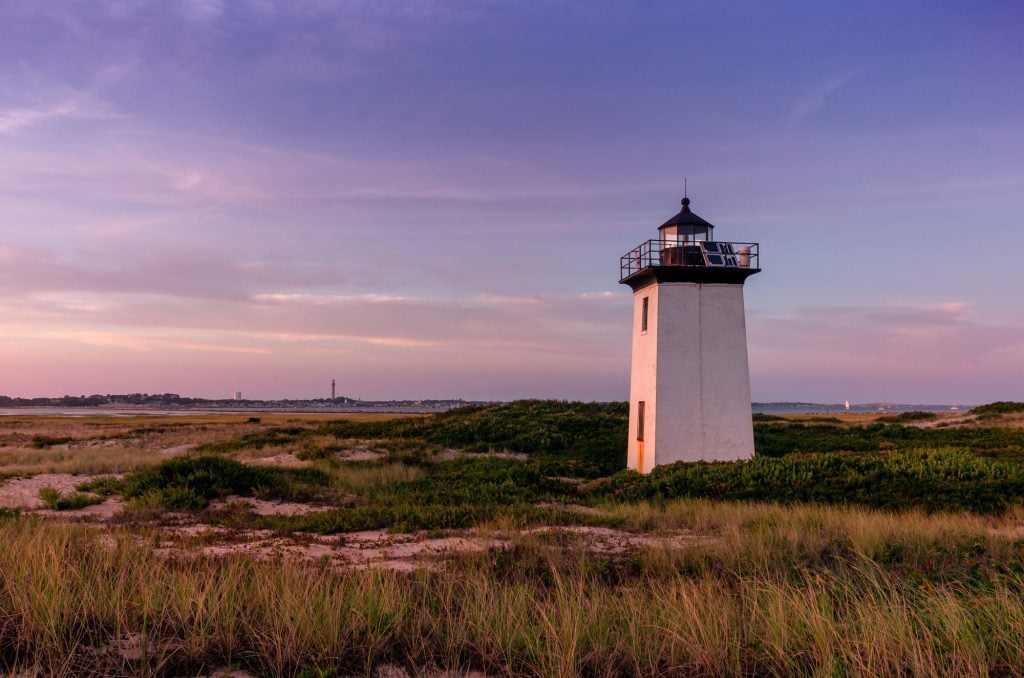 Best Time to Visit Provincetown
At first glance, P-Town is very much a summer destination, like the rest of the Cape. This is when you have the best beach weather, the most tours and activities, and the best parties, shows, and nightlife. Not to mention the ferry from Boston being active at this time.
But the downsides of visiting Provincetown in the summer are the downsides of visiting any destination during high season: crowds and high prices. Peak season is in July and August.
I'm a huge advocate for taking summer trips in September, and that goes for P-town too. If you're able to travel in September, you can enjoy summer weather with lower prices and much smaller crowds, especially in family destinations. Late June is also summery, but early June is more of a gamble with cooler, rainier weather.
What about shoulder season? Yes! Provincetown can be lovely and more low-key in the spring and the fall. This is a great, local time to visit and enjoy the city without the crowds. Fall is especially beautiful anywhere in New England.
Provincetown in the winter is cold, quiet, and very local. Many businesses shut down during the winter months. The Cape gets much less snow than other parts of Massachusetts, so you don't need to worry about nor'easters dumping two feet of snow in a single day. I think P-town in the winter would make a lovely environment for a creative retreat.
In terms of Provincetown events, summer is the busiest time of year by far! June brings Provincetown Pride, the Provincetown Coastal Rowing Regatta, WorldFest, the Provincetown International Film Festival, and the Provincetown Portuguese Festival.
July brings Fourth of July festivals (including the Crown & Anchor's Independence Week), Summer Bear Week, Women's Summer Week, and Provincetown Family Week.
August brings the Provincetown Jazz Festival, Carnival Week, Lobsterfest, and the Pan Mass Challenge, a state-wide bike race with some routes ending in Provincetown.
Is Provincetown worth it?
Absolutely! P-Town is SO worth it. There is nowhere else in the world that has the New England beach town meets legendary queer getaway meets Portuguese fishing village meets arts center of the world.
Go enjoy your trip to Provincetown, and have the time of your life!
More on Cape Cod:
More on Martha's Vineyard:
More on Massachusetts: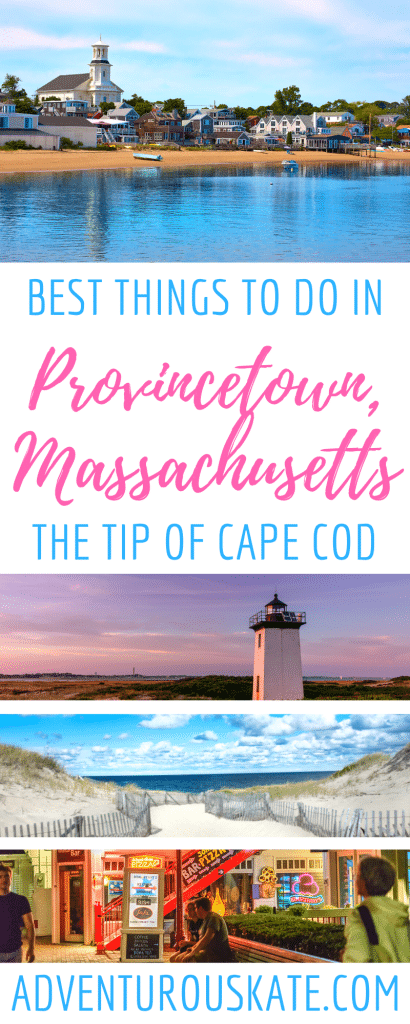 Have you been to P-Town? Any suggestions? Share away!