Adventurous Kate contains affiliate links. If you make a purchase through these links, I will earn a commission at no extra cost to you. Thanks!
In Paris, two islands fill the Seine: Ile de la Cite and Ile Saint-Louis. The former gets all the fame: it's the geographical center of Paris, and today is home to Notre-Dame and Sainte-Chappelle. No matter how you get to Paris, flying via Flybe, train, or by car, you WILL end up on Ile de la Cite at some point.
What about the other island, Ile Saint-Louis?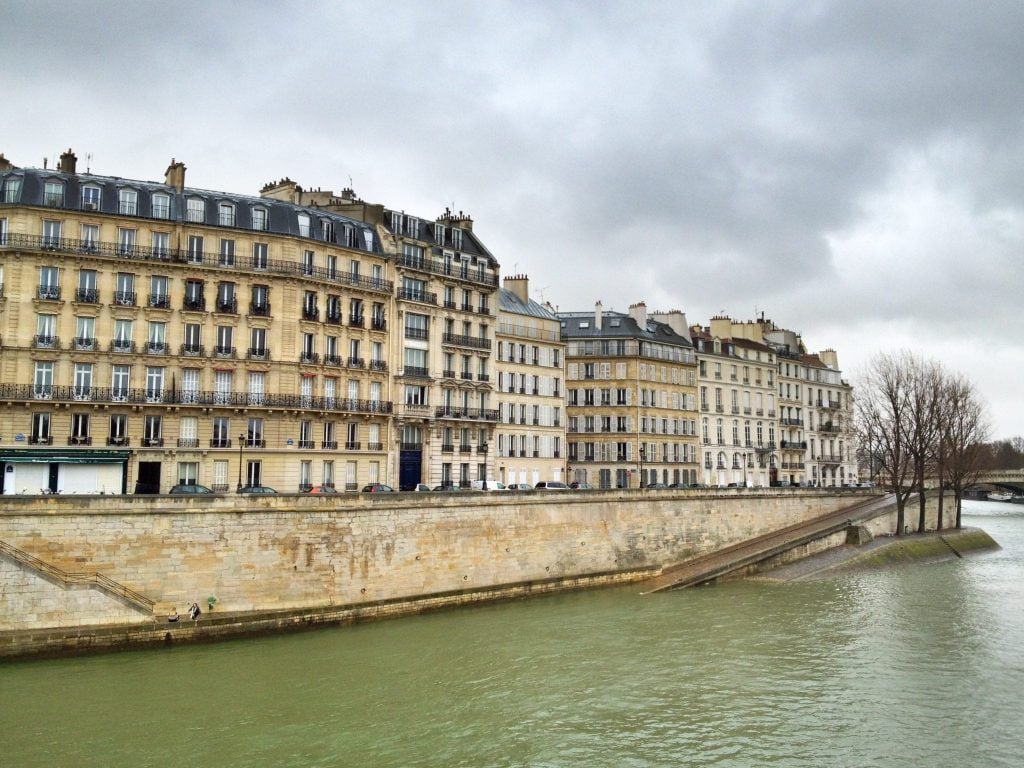 It has no major tourist attractions, and it's too small to get lost in. My previous impressions of Ile Saint-Louis were "sleepy" and "lots of old people."
That said, on this visit to Paris, I took another look at Ile Saint-Louis to see if it had become any, well, hipper. And, to be honest, it was pretty much the same as always. Nice, but a bit boring.
But who needs to be hip when you have ice cream?!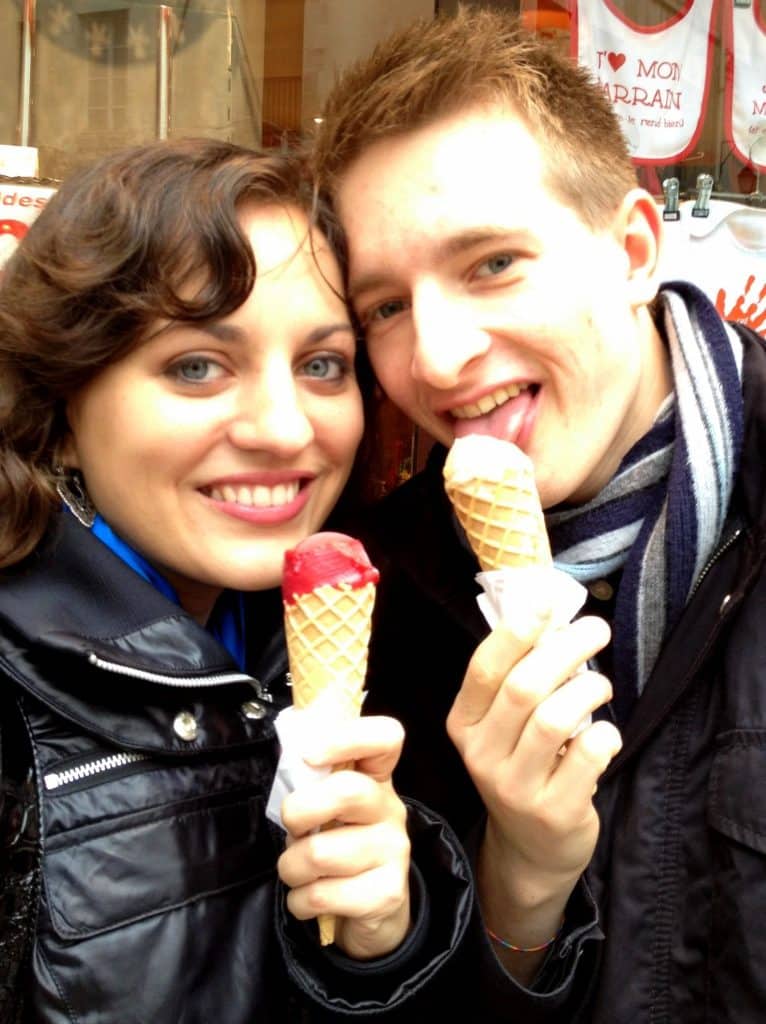 Ile Saint-Louis is well-known for its ice cream — Berthillon ice cream, to be exact. It's the island's most famous product and you see signs for Bethillon ice cream all over the place. Go find the actual ice cream parlor to try it out.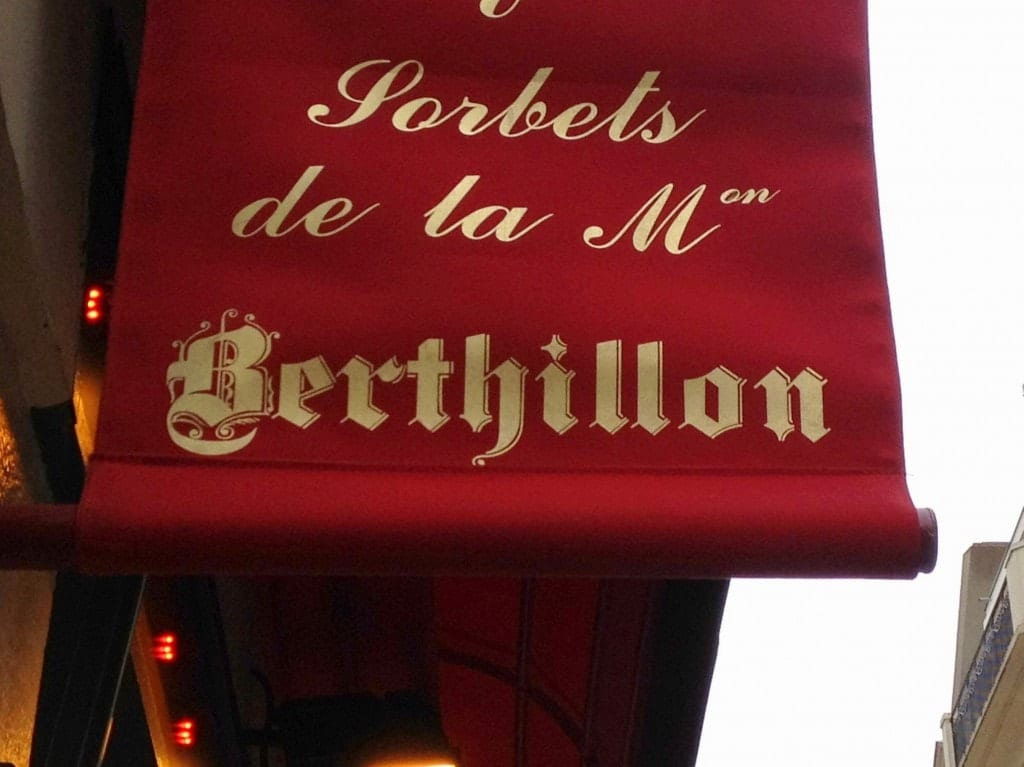 Berthillon ice cream is sweet and light — a lot like Italian gelato, down to the crazy flavors. I had framboise a la rose — raspberry with a hint of rose.
Check out some of the flavors they have!
After having ice cream, check out the stores.
If you have a fashionable guy to shop for — or, you know, are one — make sure you check out the Coton Doux. There's one in Ile Saint-Louis, but they're all over Paris. Because we visited during the soldes of January, Dave got three shirts marked way down — including one crazy one with wasps printed on it. ("To get over your fear of wasps, you must BECOME the wasps.")
You'll see plenty more boutiques on Ile Saint-Louis, many selling food products and gifts.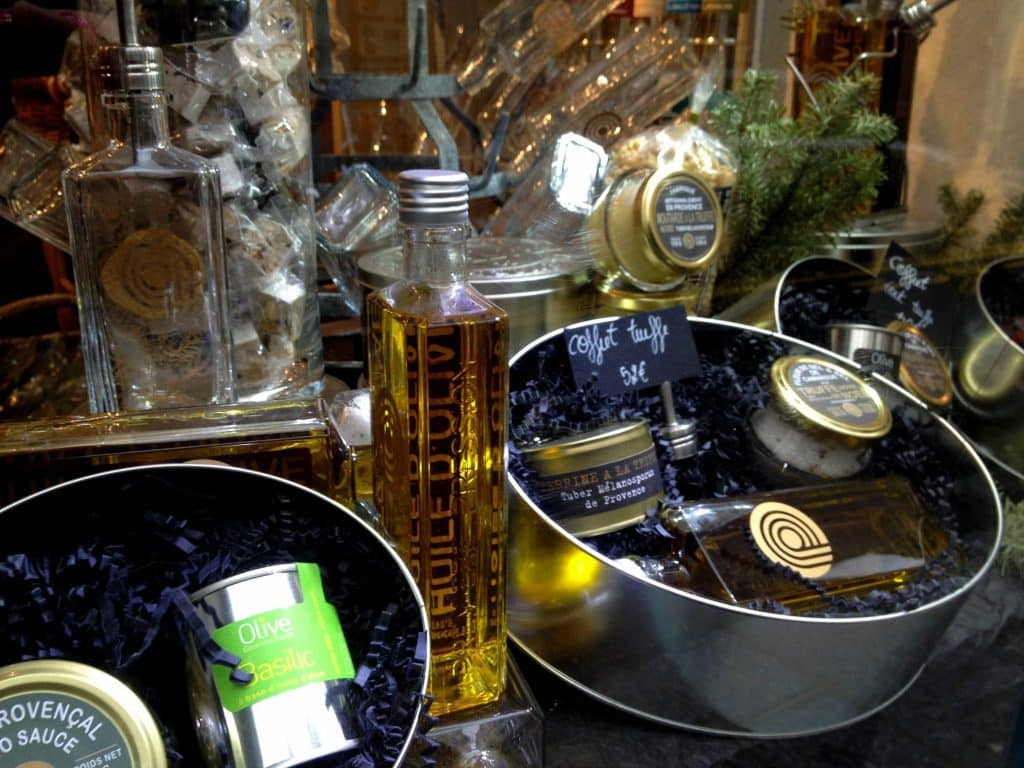 And you just might run into someone amazingly fashionable — like the woman on her bicycle below.
I love the pops of red from her trousers, handbag and hat! Too bad I couldn't get a better photo than this, but I couldn't bring myself to actually ask her to pose for me, the American tourist!
It's a small island. And low-key. But definitely worth a stroll on your way to Notre-Dame.
Have you been to Ile Saint-Louis? Share in the comments!
More on Paris:
Get email updates from Kate
Never miss a post. Unsubscribe anytime!