Adventurous Kate contains affiliate links. If you make a purchase through these links, I will earn a commission at no extra cost to you. Thanks!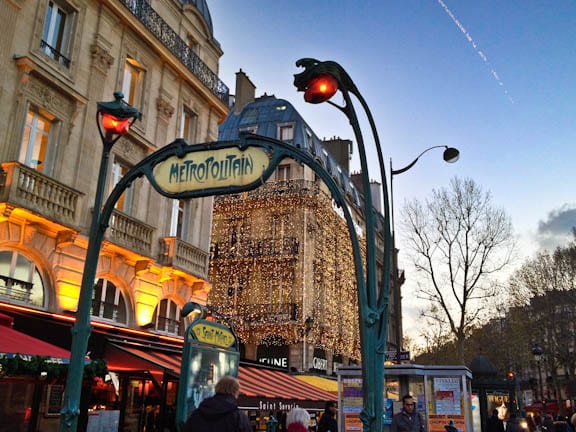 When I first landed in Paris at age 16, my favorite neighborhood was Montmartre.
 The artists, the views, the hills — it just captivated me. But as I grew up, I found myself falling for an entirely new neighborhood.  
Saint-Germain-des-Prés
, the sixth arrondissement.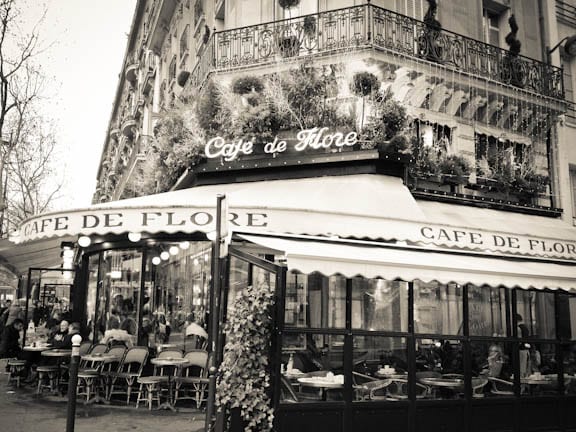 Saint-Germain is located on the Left Bank of the Seine, just southwest of Notre-Dame.  It's so close to everything — in just a few minutes, you could be at Notre-Dame or on Ile Saint-Louis, in the Luxembourg Gardens or the Pont des Arts, even the Louvre! What is it that I love about Saint-Germain?
It looks like a classic Paris postcard, yet it feels like people actually live here.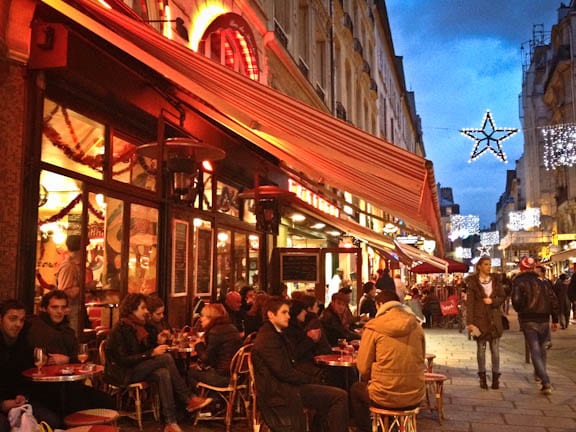 I love walking around Saint-Germain.  It has all the things I love about Paris — cafes with heated outside patios, lots of little bookshops, galleries, and enough metro stations to easily cart you all over the city. Saint-Germain is also the intellectual hub of Paris.  This is the area of Paris where you want to find a cafe, sit down, and write the next Great American Novel.  It makes you feel like you could be that inspired. And there are a great many cafes, especially on what I lovingly refer to as "my cafe street" — Rue de Buci.  (Need free unlimited wifi?  Try Cafe le Conti.)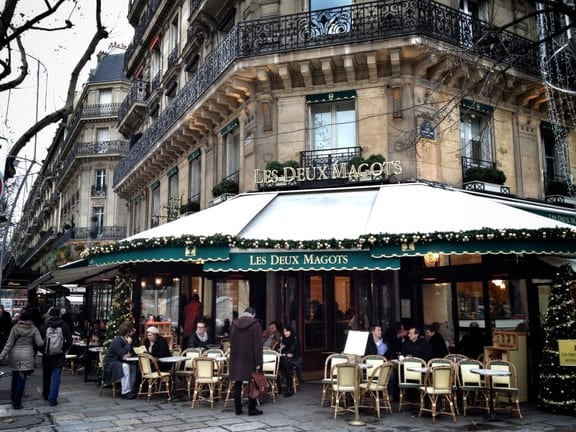 The Lost Generation
The Lost Generation made their home on the Left Bank, and St. Germain was one of their prime neighborhoods.  You see the history throughout the streets of Saint-Germain and the surrounding neighborhoods. One of the most famous establishments in this neighborhood is Les Deux Magots — a cafe frequented by Hemingway, Picasso, Dali, and, well, the rest of the cast of
Midnight in Paris
.  😉 Being a huge Camus fan, I decided to stop at the venerable absurdist's favorite hotspot — Cafe de Flore.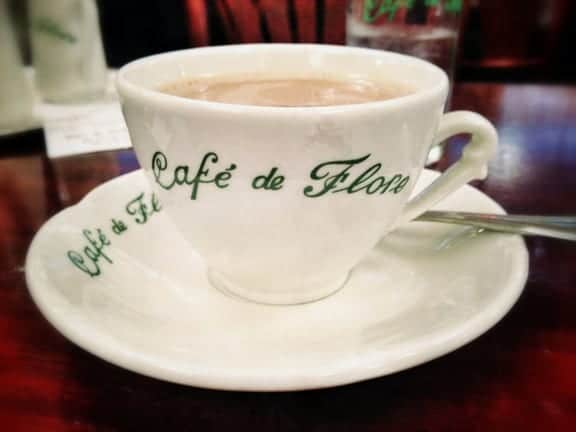 While these famed cafes charge far more for a cup of coffee than seems appropriate, it's nice just to enjoy the atmosphere and think about all that these walls have seen.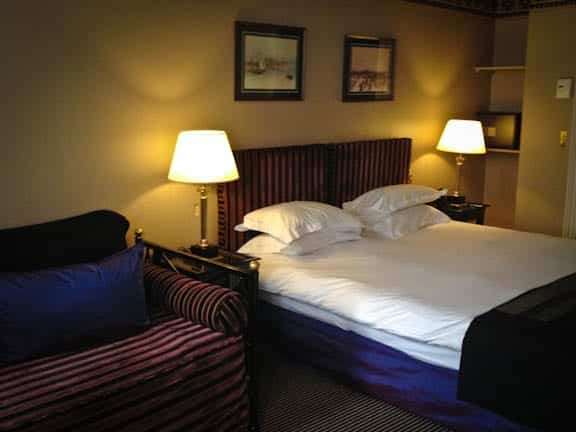 Where to Stay: Hotel Villa d'Estrées
This was also the first time in all my trips to Paris that I've been able to stay in Saint-Germain.  We stayed at the lovely four-star
Hotel Villa d'Estrées
, a hotel that I enjoyed immensely and highly recommend.  If you are looking to
stay in Paris
, the Hotel Villa d'Estrées is a great choice, but also you also find great hotels that are more affordable. The location was absolutely perfect — a 30-second (!) walk from the Saint-Michel metro stop on Place Saint Andre and a short stroll from Notre-Dame, Rue de Buci, the banks of the Seine, and the main drag of Rue Saint-Germain.  Though it's next door to the neighborhood Irish pub, it stays quiet. Hotels in popular Paris neighborhoods like Saint-Germain are often prone to pitfalls — tiny rooms, creaky elevators, spotty internet, the toilet in a separate time zone from the sink.  This hotel had none of those pitfalls — it was simple, elegant, and just lovely.  The staff were very friendly and helpful, and I felt very safe staying there.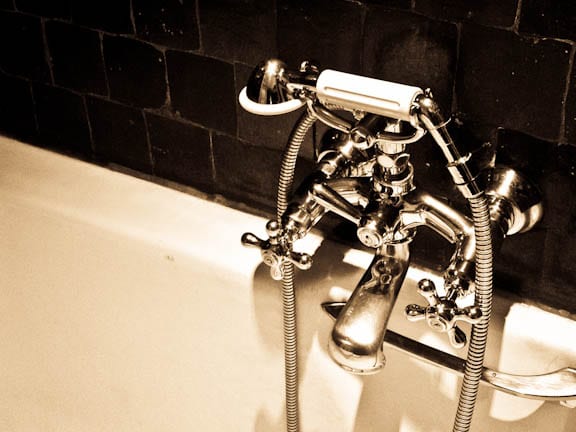 Beautifully decorated, but not gimmicky.  Tasteful, but far from boring.  And so delightfully Parisian.  If this had to be my full-time Paris abode, I think I would do just fine here.  Especially because the internet was great.
I couldn't have asked for a better time in Saint-Germain this time around — or in Paris, for that matter.
More on Paris:
Essential Info: Rates at Villa d'Estrées start at 204 euros per night. You can find the best prices on other accommodation in Paris here. I never travel without travel insurance and always use and recommend World Nomads.
Many thanks to the Villa d'Estrées for hosting me in Paris.  All opinions, as always, are my own.
Get email updates from Kate
Never miss a post. Unsubscribe anytime!