Adventurous Kate contains affiliate links. If you make a purchase through these links, I will earn a commission at no extra cost to you. Thanks!
When I first visited Paris in 2001, Montmartre was easily my favorite neighborhood. The artists in Place du Tertre, the tiny cafes, the remnants of the bohemian life, the view of Paris from the top of the city — to me, it was pure magic.
Less than a month later, Moulin Rouge hit theaters — and like many other sixteen-year-old girls at that time, it became my obsession. Later in the year, Amelie hit theaters. With both of these Montmartre-centric movies, Montmartre
But this was the first time I came to Montmartre armed with my iPhone. These pictures were taken with the Pro HDR app and were edited with the PictureShow app. Each app will set you back $1.99, and they are two apps that I am LOVING lately!
Allow me to present Montmartre — As Seen By iPhoneography!
What I love about Montmartre is that it feels like a village. Once you get away from the crowded tourist areas, you'll have the steep, winding streets to yourselves. This area is mostly residential, with an occasional boulangerie or fruit stand.
Get a shot at the right moment, like I did above, and it looks like it could have been taken 100 years ago.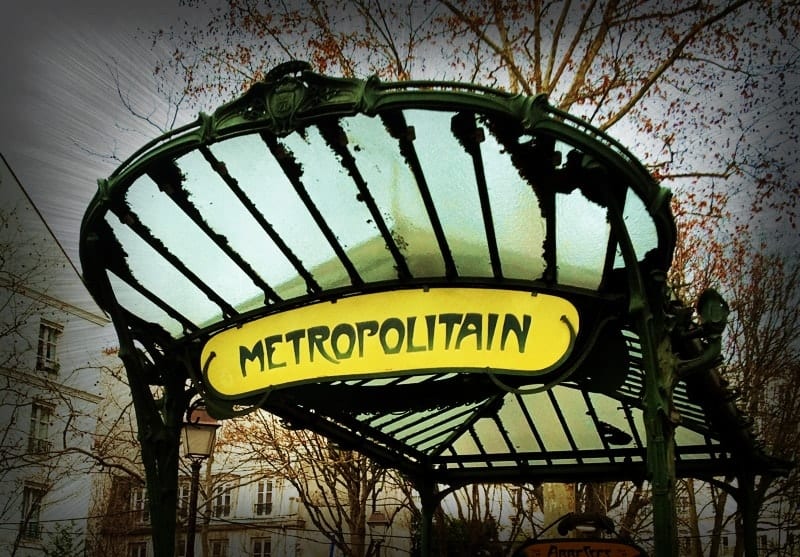 The Art Deco Metro signs are all over Paris, but I think they look especially good in Montmartre — like this one at the Abbesses stop.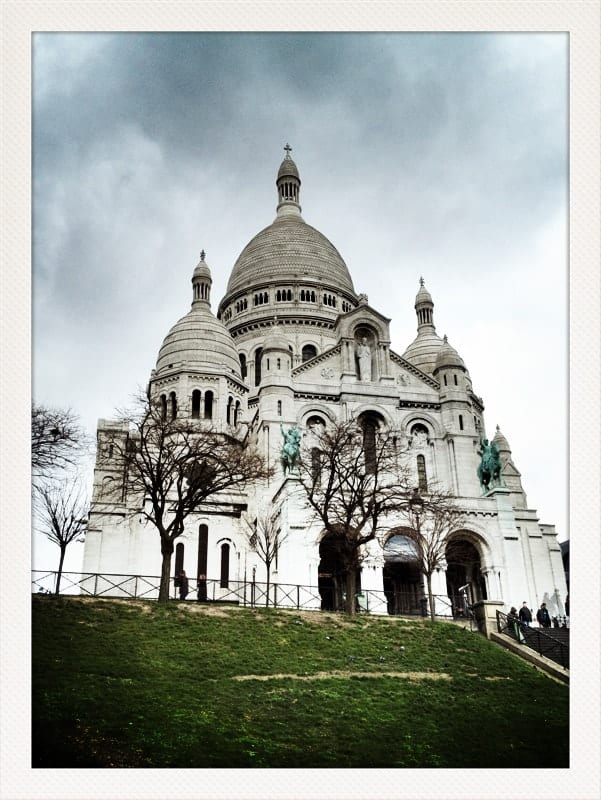 Anchoring Montmartre is the Sacre Coeur church on top of the hill that overlooks the whole city. You can see it from all over Paris. It was built so people would be able to look up and see it and know that the Lord would always be there looking after them.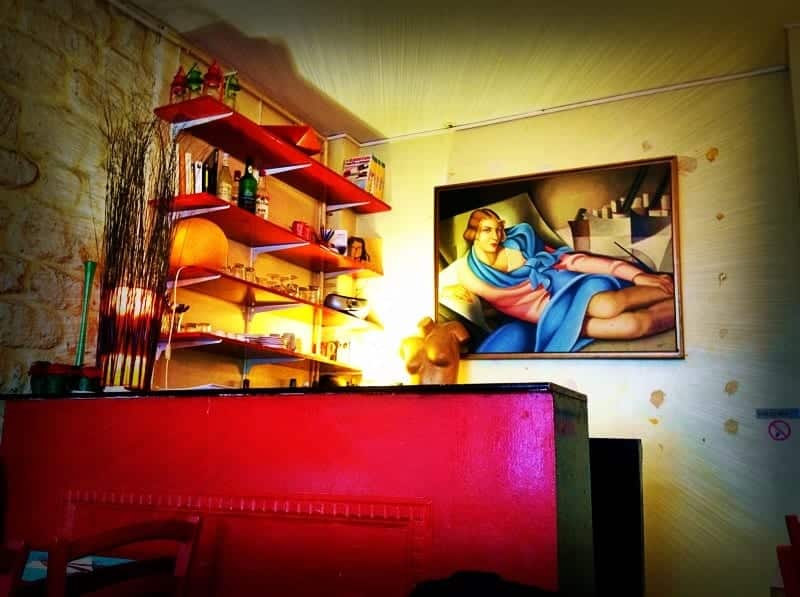 And now for something more colorful and zany, something that could be a set from Moulin Rouge! I loved the decor of this creperie near the base of the funiculaire.
I used the "zoom" filter for this one, which gives it that dizzying motion that you see throughout Moulin Rouge!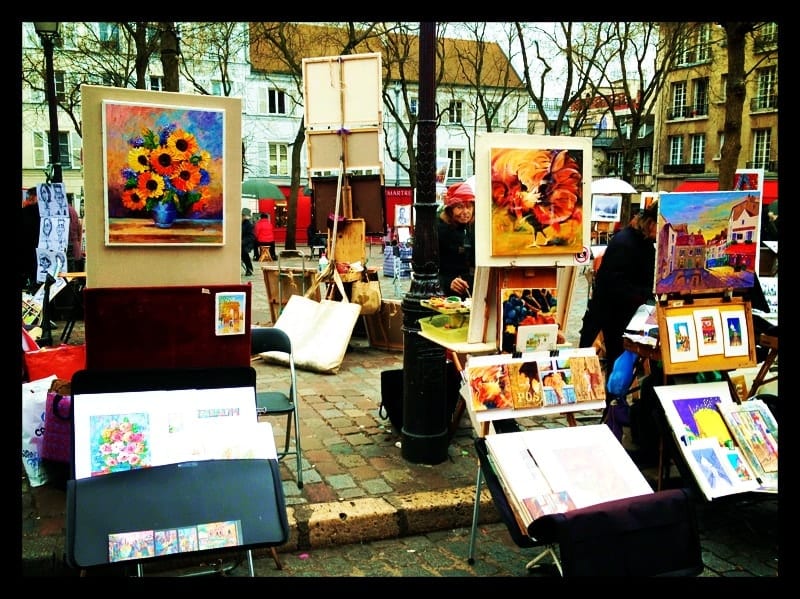 To this day, Montmartre's Place du Tertre is filled with artists — though far fewer in January than during the summer.
My tip? If you want your portrait done, walk around, observe the artists, and pay more for a GOOD artist to do it. The bad artists outnumber the good ones, so if you shell out for a portrait, shell out for quality work.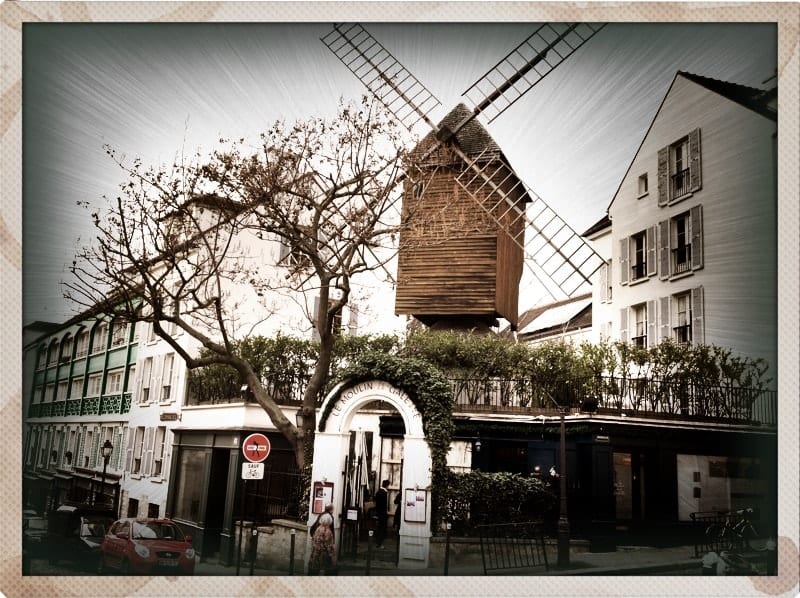 And finally, the Moulin de la Gallette. Remember how Amelie worked at the Cafe des Deux Moulins (also a real-life place in Montmartre)? This is the other Moulin. The first is the Moulin Rouge, of course!
Would I still name Montmartre as my favorite neighborhood? I don't think so. I do enjoy it, and I think it's a lovely escape within Paris, but I think I much prefer the Marais and St. Germain these days.
So for me, as well as Paris as a whole, Montmartre is a place for nostalgia — where my sixteen-year-old self ran around, took pictures with cute French waiters, couldn't say no to a single street vendor, and dreamed of moving to Paris and falling in love. Nostalgia is a great feeling.
Which picture is your favorite?
More on Paris:
Get email updates from Kate
Never miss a post. Unsubscribe anytime!