Adventurous Kate contains affiliate links. If you make a purchase through these links, I will earn a commission at no extra cost to you. Thanks!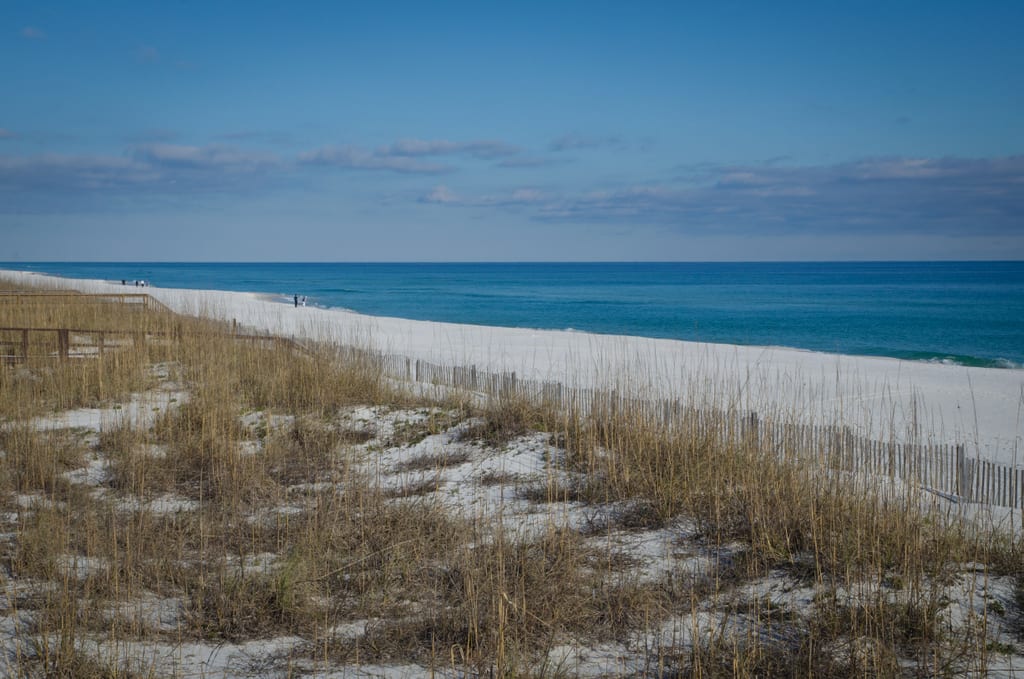 Which country has the best beaches?
From what I've seen, Australia leads the pack and wins in terms of consistent high quality. The little sliver of the Philippines I saw certainly delivered. And I can't talk about beaches without talking about Thailand…
So where does America fit into all of this?
My trips in the US have never been centered around beaches. Hawaii? Never been. California? Only saw some urban beaches. Even my few trips to Florida (now more than 20 years ago!) were centered around Disney and seeing family, rather than relaxing on the sand in the sunshine.
Couple that with a few years of beach-centric travels in Asia — and America's beaches nearly dropped off my radar entirely.
But then I found Pensacola Beach.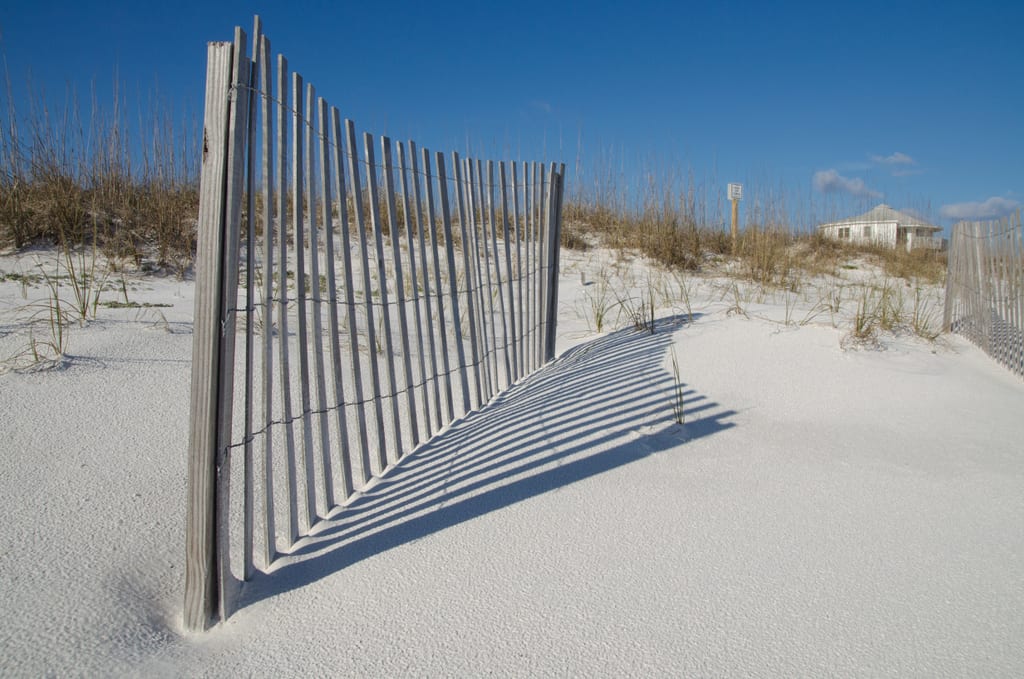 Pensacola had nice beaches — that much I had heard.
I drove to the island of Pensacola Beach, heading eastward past high-rise hotels and chain restaurants until coming to a mostly residential neighborhood, ramshackle bungalows sharing space with modern behemoths. I parked in front of a tiny green house, double-checking to see if street parking was legal (believe it or not, it was), then cut through a driveway and climbed a dune-protecting deck onto the sand.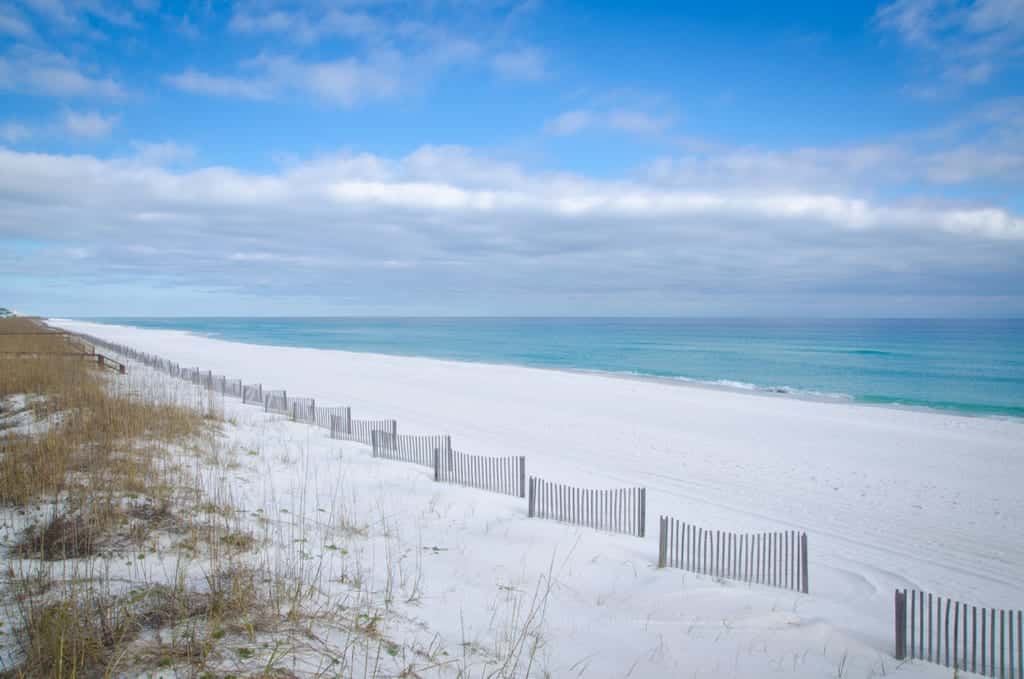 White sand. Bright white sand. Whiter than anything I saw in Boracay.
Deep blue water, ranging from turquoise to cerulean to royal blue.
Painstakingly protected sand dunes.
And hardly anyone at all.
---
---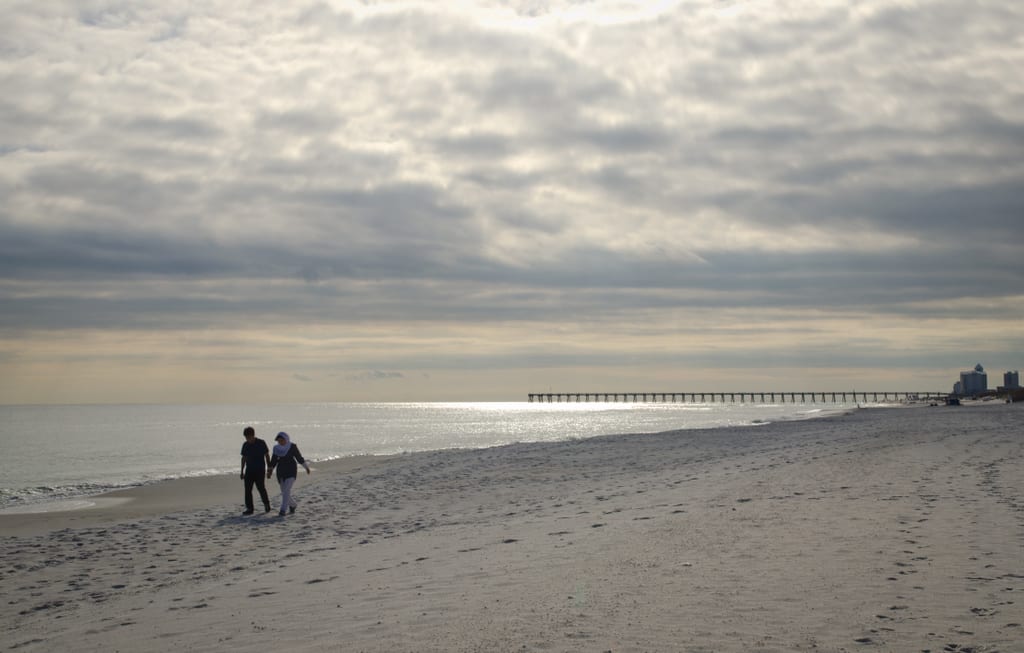 It was a chilly day in early March. A cloudy morning was quickly disintegrating, burning off into blue. Temperatures hovered in the mid-fifties (12-15 C). It had rained heavily the day before and the sand was more clumpy that soft — but after a few days of sunshine, I knew it would be back to silky.
Well, enough of my words. This is a beach best explained in pictures.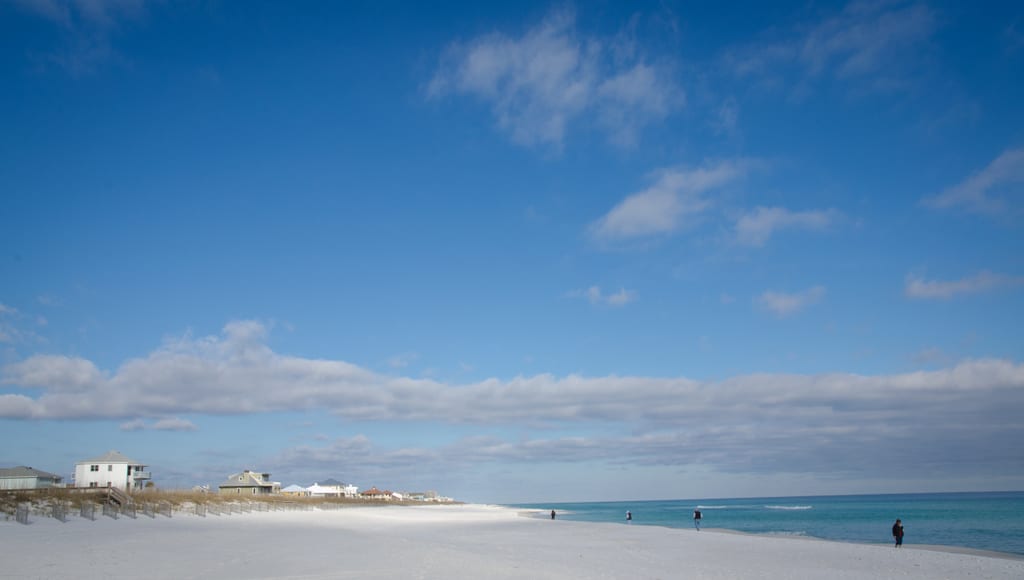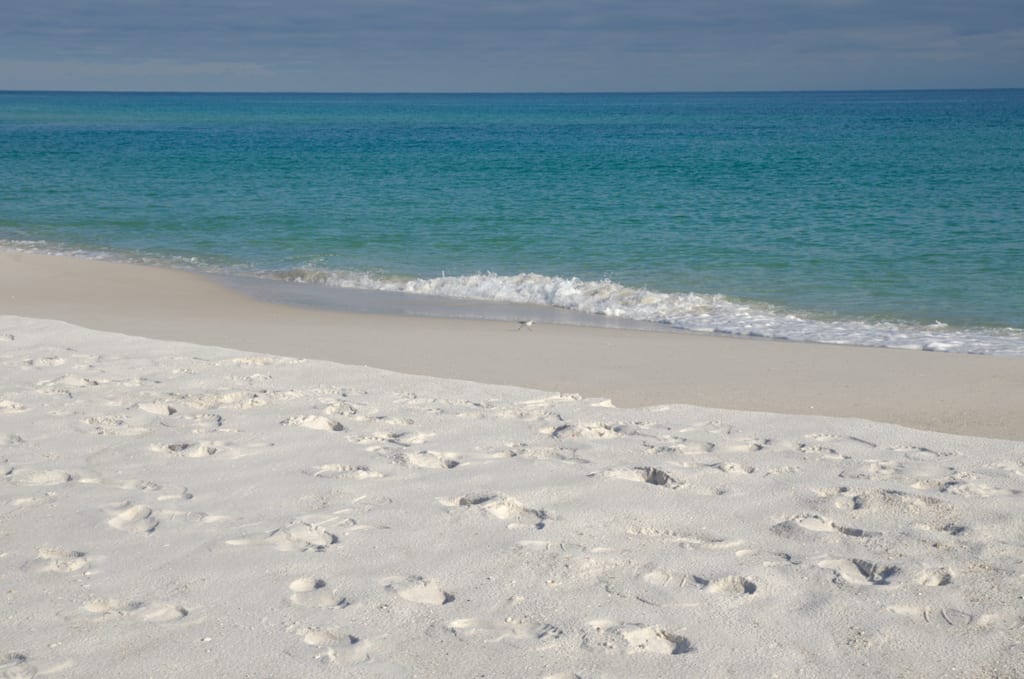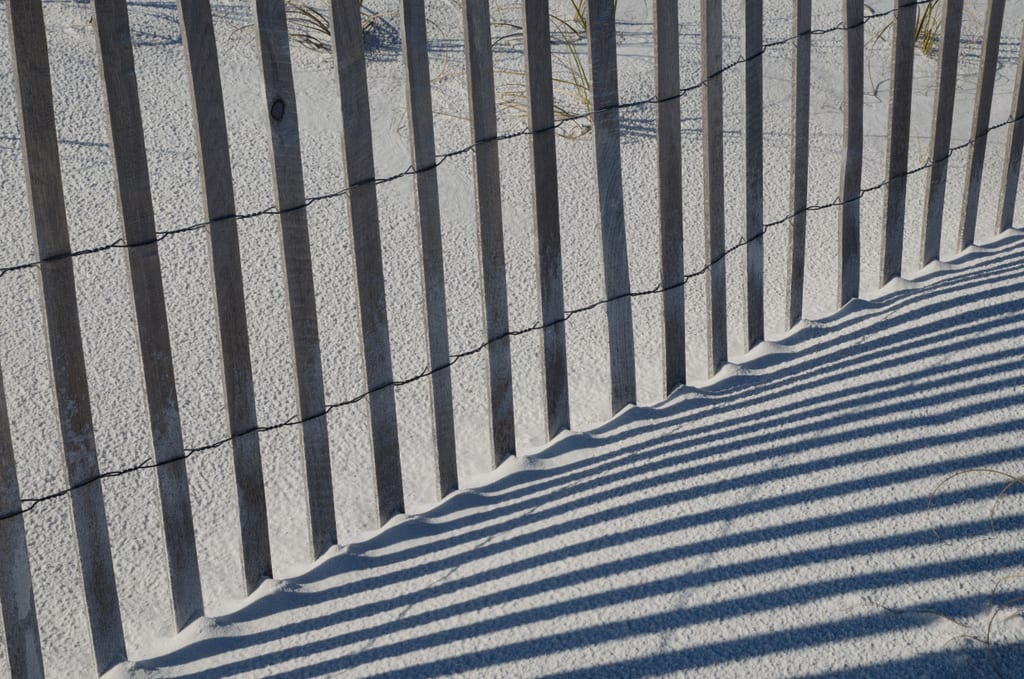 The Florida panhandle has white beaches all the way from Pensacola to Panama City — but it remains far less developed than the Sunshine State's more southern Gulf beaches. Except for a few virtual metropolises, like Destin, the panhandle feels like a return to a time before vacationing in Florida became so…corporate.
Pensacola Beach reflects that — at least this little sliver of it in the east. It has a lived-in, well-loved feeling of it — the beach equivalent of the leather jacket you bought in 2006 that now has a few rough patches on it, but still fits you like a glove and gets you compliments whenever you wear it.
That's what I love in a beach. How loved it feels.
Where I Stayed: Country Inn, Pensacola West
For this leg of the #SouthUSA trip, I stayed at the Country Inn and Suites Pensacola West.
This particular location is right off the highway on the western outskirts of Pensacola, near the Alabama border. This is convenient if you want to explore the Gulf beaches in both Florida and Alabama, and it gave me an advantage, as I was able to head back into Alabama for dinner at Lambert's in Foley (about an hour's drive from the property).
If you're looking to be more central to Pensacola, however, it's a good 20-minute drive from the center of town and closer to 30 minutes to get to the beach. Pensacola is huge in terms of area.
There was one major drawback — the wifi was poor, and I was directed to call the hotel's IT company (headquartered in a different state), where I talked to a woman who apologized for not being "familiar with Macs" (seriously?) for nearly an hour; this did not result in an improvement in the quality. Some Country Inns have excellent wifi (like Jacksonville, with its lightning-fast speed); this one did not.
That said, aside from the wifi issue, I had a great stay here. Country Inns really have a feeling of home to them — incredibly comfortable beds, chairs, and sofas, impeccable cleanliness, cheap laundry machines downstairs, and of course, that epic hot breakfast. This was a room to which I always looked forward to returning at the end of a day.
Essential Info: Pensacola Beach isn't technically adjacent to Pensacola proper — a few bridges will take you across. There is a $1 toll on the way from Gulf Breeze to Pensacola and none on the way back. There is a similarly priced bridge in Navarre, further east.

Rates at the Country Inn at Pensacola West start at $86 per night. You can find other hotels in Pensacola here.
The #SouthUSA campaign is brought to you by Country Inns and Suites by Carlson and Holiday Autos. All opinions, as always, are my own.
Get email updates from Kate
Never miss a post. Unsubscribe anytime!