Adventurous Kate contains affiliate links. If you make a purchase through these links, I will earn a commission at no extra cost to you. Thanks!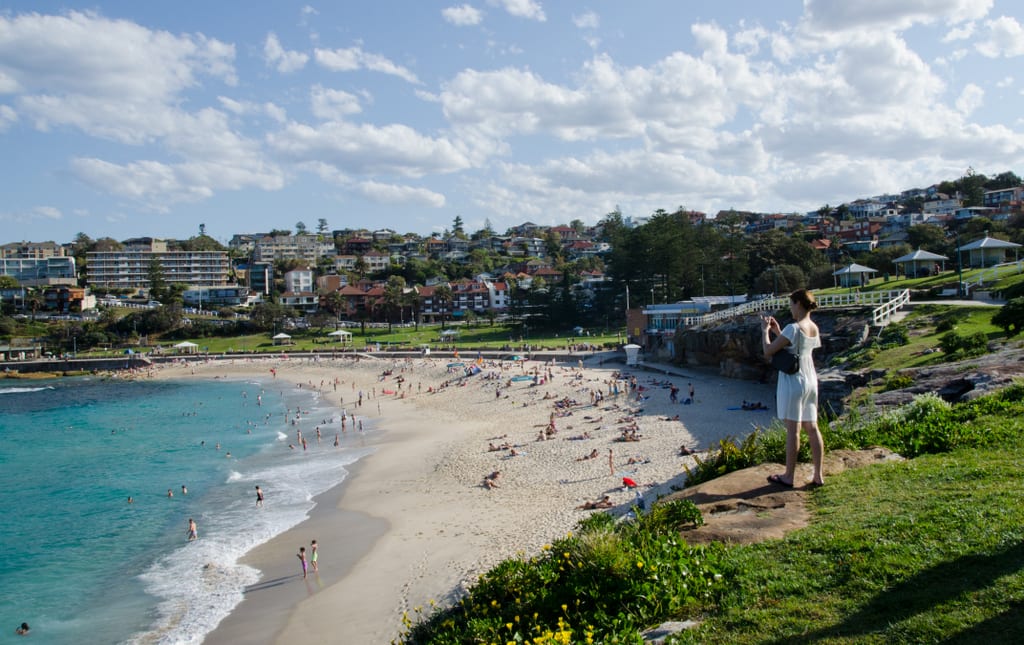 The following post is brought to you by Hotspot Shield — a product that I use to protect myself while on public wifi networks. To find out more about Hotspot Shield, click here.
I've heard the comparisons again and again — Sydney is the gorgeous city, but Melbourne is the cool city. Sydney is the great place to visit, but Melbourne is the great place to live.
I preferred the way my friend Cailin put it: "If you're dating a few people, Sydney's the one you want to show off, but Melbourne's the one you want to get to know."
I enjoyed my time in Sydney, but truthfully, I found the city a bit soulless. That said, what Sydney may lack in personality it absolutely makes up for in natural beauty — especially when it comes to beaches.
I doubt that I'd ever want to be in Sydney long-term — but everyone should date someone gorgeous who is totally wrong for you at least once in his or her life.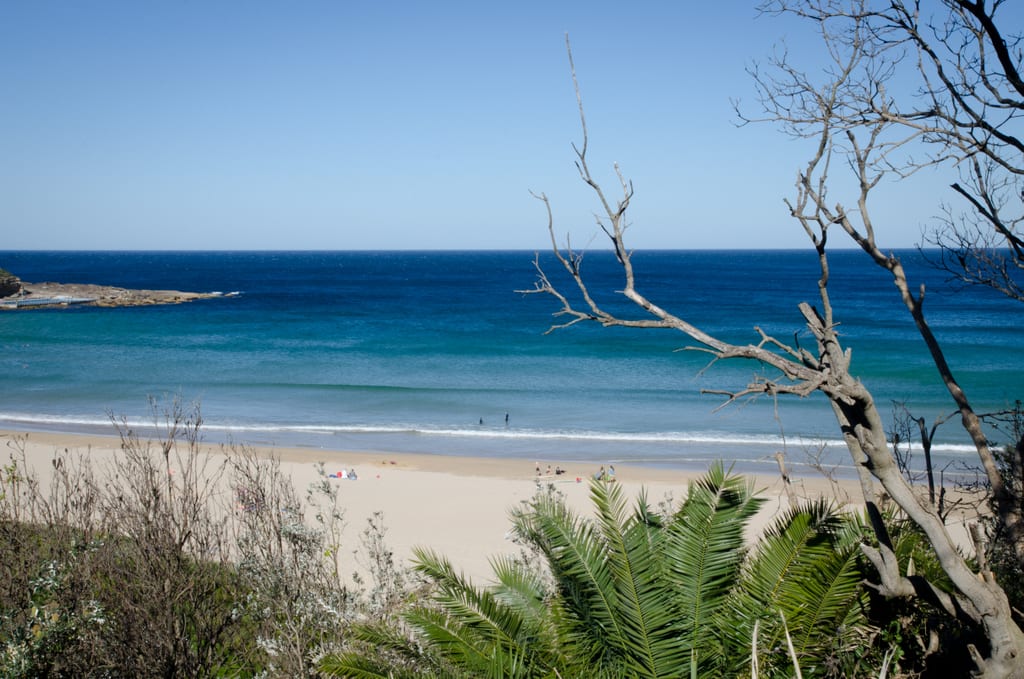 Sydney's beaches are incredible.
Warm, soft, silky sand, the kind that you can bury your feet in again and again without getting it stuck to your skin. Ocean waves crashing in turquoise, teal, cerulean, fading to indigo in the distance. Hardly any trash, which is unheard of for city beaches.
I've experienced a lot of urban beaches around the world. Without a doubt, Sydney's beaches are the best urban beaches in the world.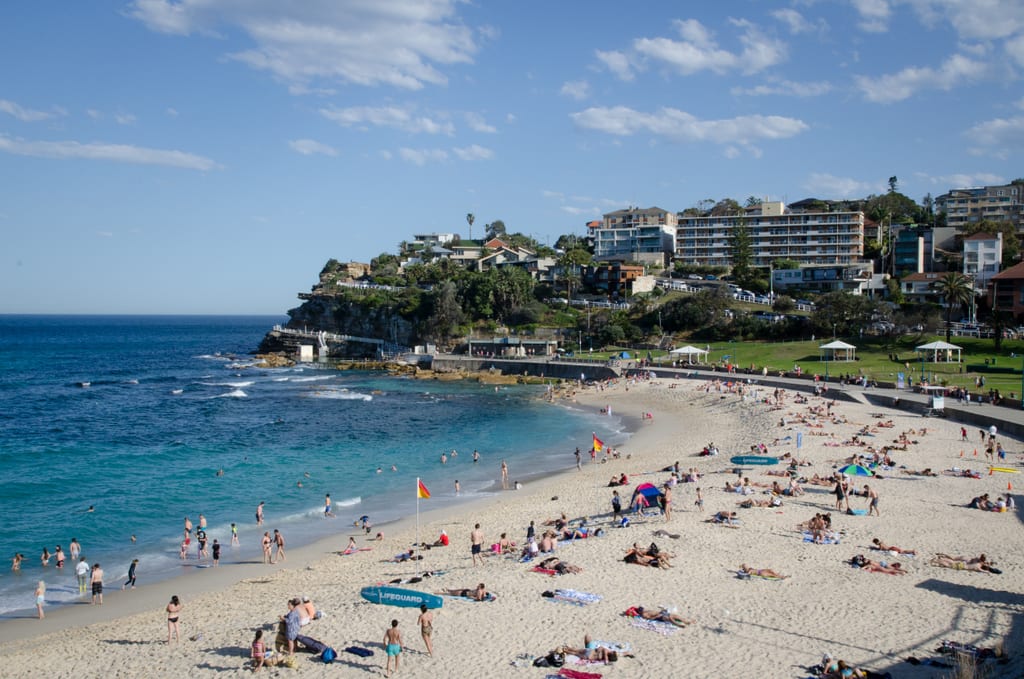 The Coastal Path: Bronte to Bondi
Several of my readers recommended that I take in the Coastal Path — a walk along the beautiful coast of Sydney. I stayed in a lovely Airbnb rental in Bronte, just five minutes from where I could pick up the path at Bronte Beach.
Bronte is a very upmarket part of Sydney, and I found Bronte Beach to be a very family-oriented beach — kids outnumbered the adults in the water! (Keep in mind that this was during school holidays, but there were far more kids at Bronte than on the other beaches.)
The path wound up a hill and around, descending into a rocky coastline.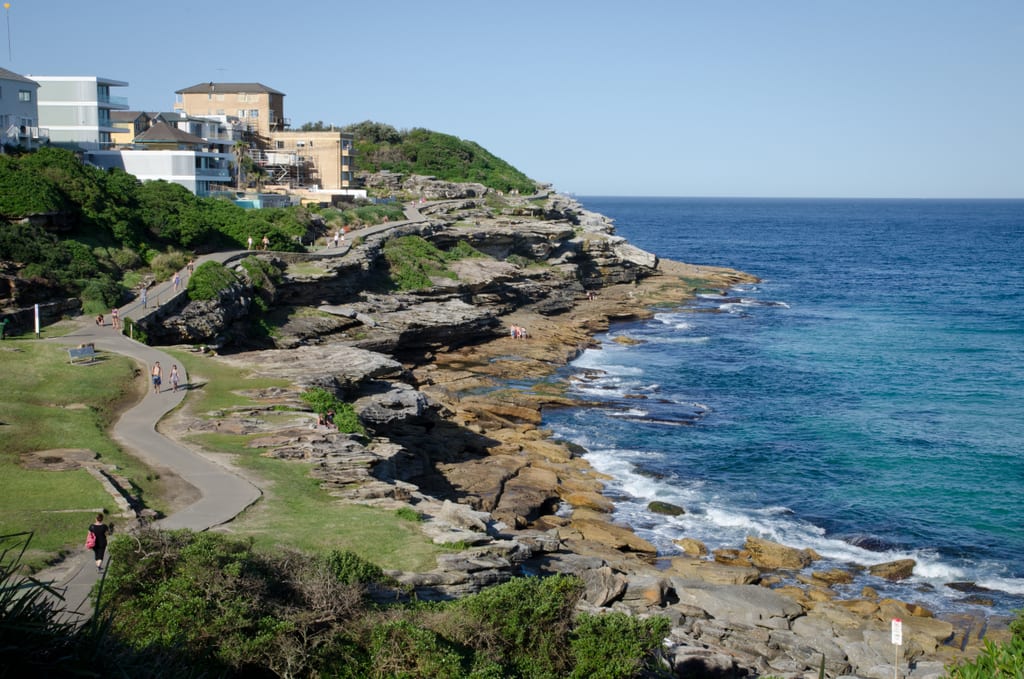 Soon I found myself overlooking my second beach: Tamarama Beach.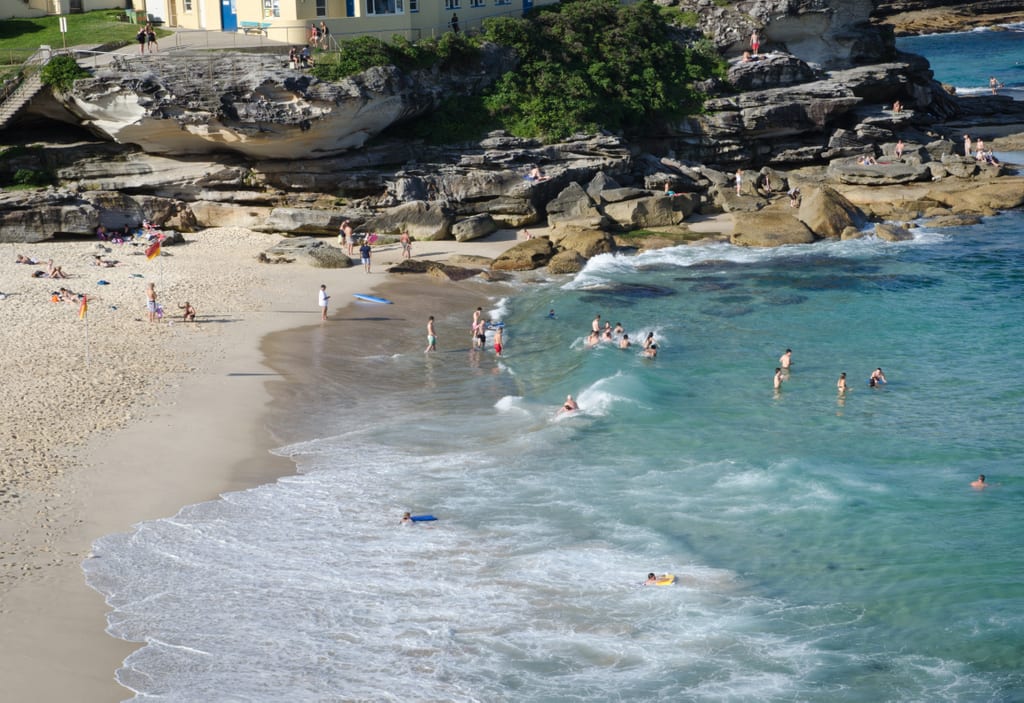 Tamarama Beach was smaller, narrow and deep, and definitely had more of an adult atmosphere.
If I were to guess based on looking down, this would be the hipster beach of Sydney. With fewer beards.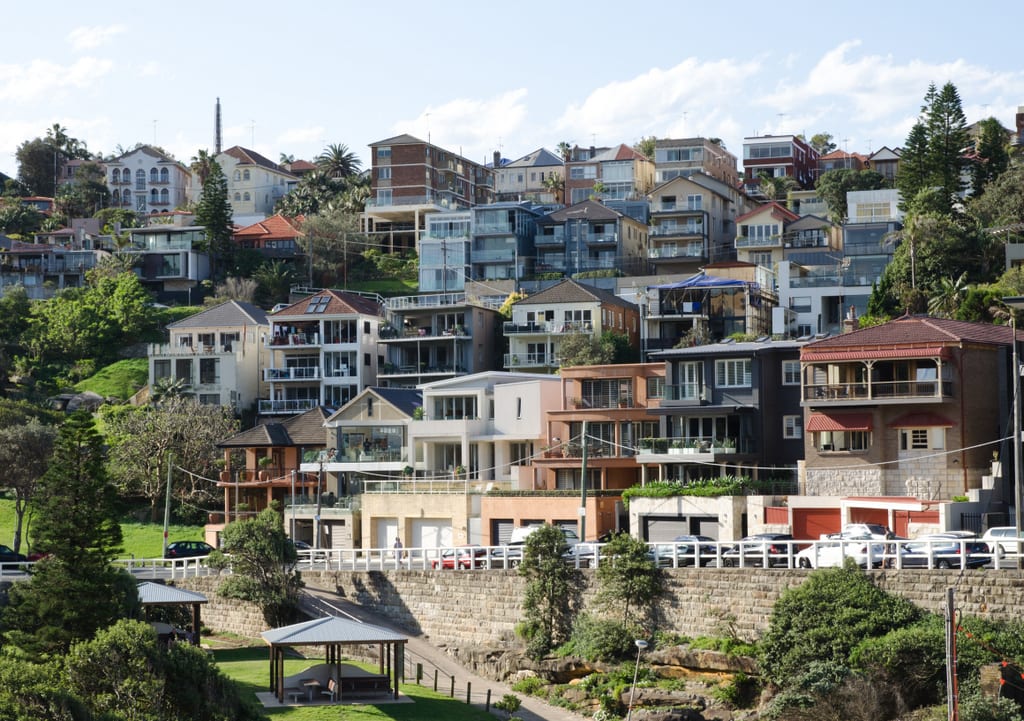 I loved the houses overlooking Tamarama Beach! And the best part is that all these houses have this view:
Perfect white sand, sheltered by the cliffs but open to a lot of sunshine. Perfection.
After walking the path for awhile, I rounded a corner and found myself before Sydney's most famous beach: Bondi Beach.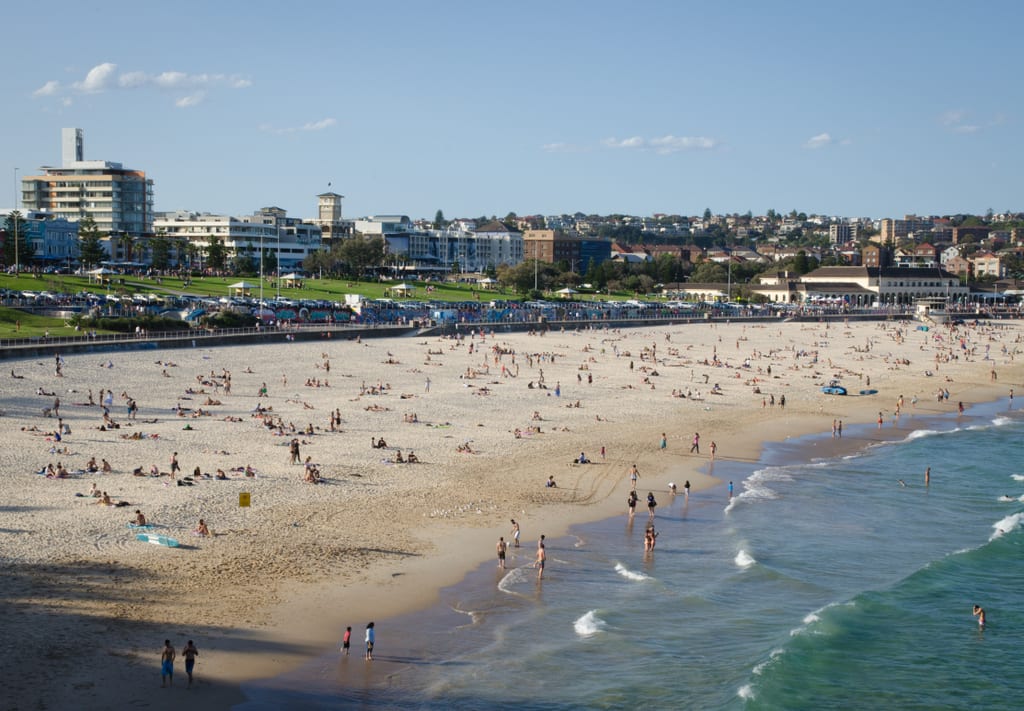 Bondi is a haven for surfers and celebrities alike. You know how there are tons of pictures of Hugh Jackman flexing his muscles in the ocean? Most of them are taken here. He lives in Bondi. (Tempted as I was, I did not go Wolverine hunting.)
Manly
"You have to take the ferry to Manly!" This was one of the top tips I got before arriving in Sydney, and I made sure I had time to make the journey from Circular Quay to the beach-loving suburb.
Fun fact: Manly got its name because the Aboriginals living here were fiercely protective of their women when the first Westerners arrived.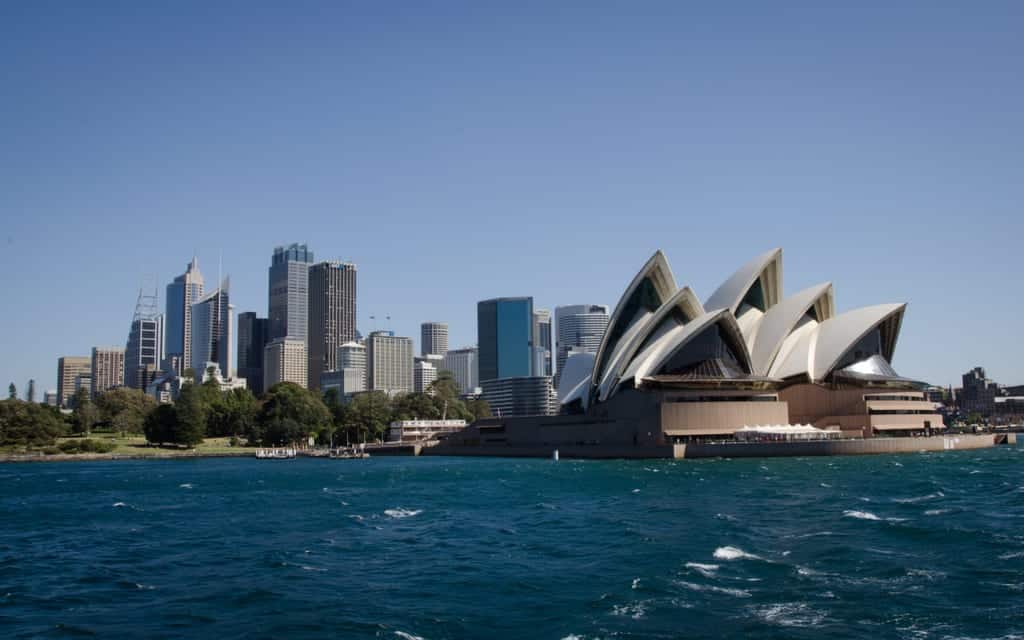 Make sure you get out on deck for the view. This ferry journey is a great way to photograph the Sydney Opera House and the Sydney Harbour Bridge from every angle possible!
I stopped for a coffee in front of the beach and I just so happened to have one of the best sandwiches of my life (which I ate too quickly to photograph) — it was salami, a soft cheese like Fontina, and roasted tomatoes on really good bread, toasted and warm. Oh, that sandwich…
And while the stretch of Manly Beach close to The Corso looks like this…
if you walk further down the beach, you'll a good deserted stretch mostly to yourself, like this…
It was heavenly — a perfect warm beach day, sunshine, just a few sets of footprints in the sand.
After basking in the rich springtime weather, I took a look at Google Maps and saw that there was a smaller beach just down the street. Should I head there? Why not!
On the way, I admired the local art: woven sea creatures made by kids.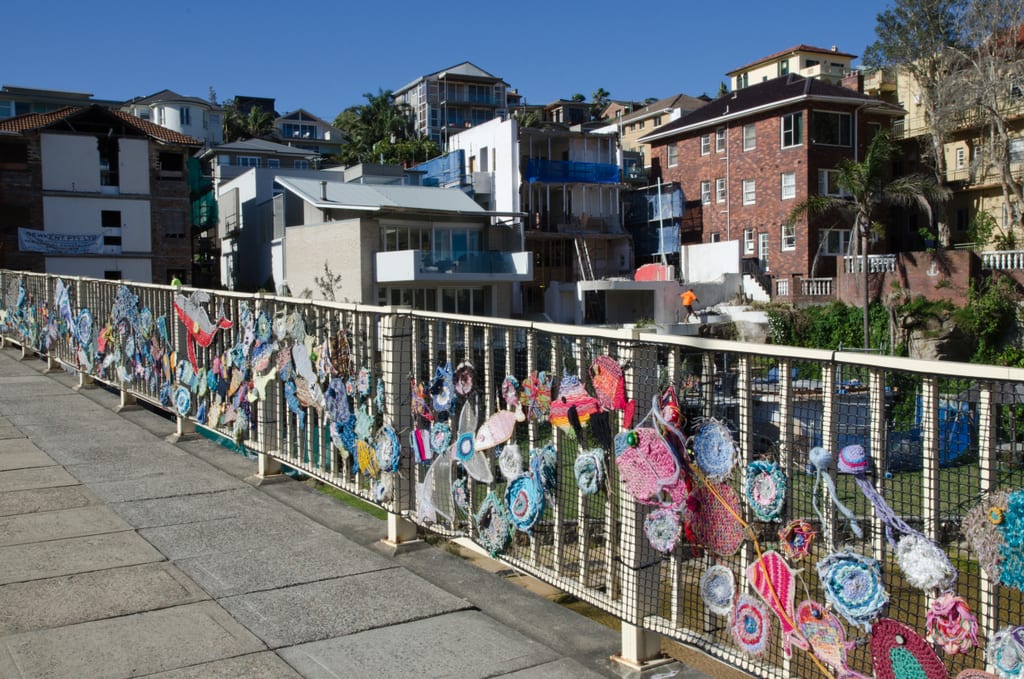 While Google Maps may have made the path look like a short, simple walk, it turns out that the walk led us up a very steep hill, then some staircases. I definitely got in our daily exercise while looking for my mysterious beach.
But soon I got the ultimate reward. Descending from the top, I came to a clearing and saw this ahead of me: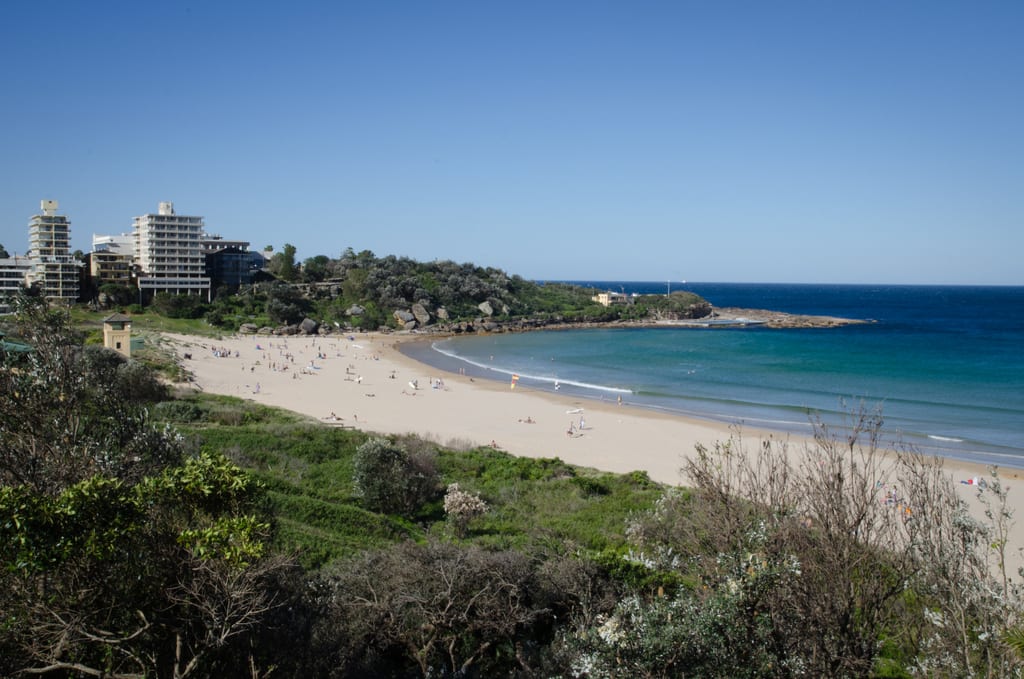 This was Freshwater Beach, which came to be my favorite beach in Sydney. Just around the corner from Manly, it felt as removed from the city as possible.
I found the path…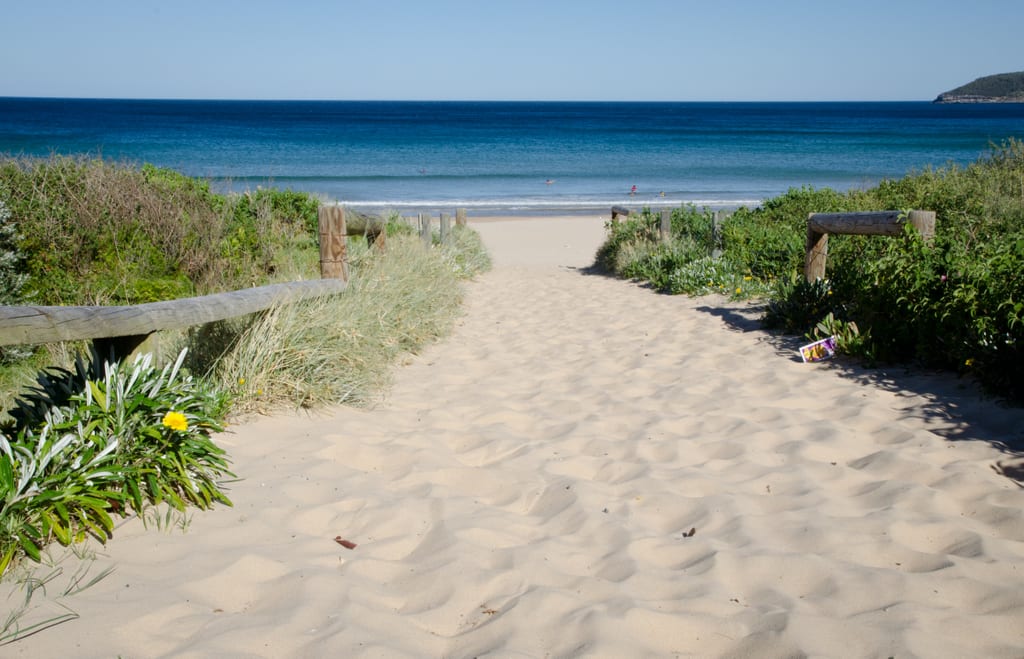 And took seats on the marvelous sand.
While all the beaches in Sydney were excellent, Freshwater Beach was more special to me. It felt like we had stumbled upon a secret. It was natural, and not too developed. It wasn't as busy as the other beaches.. It also came with sand dunes, which reminded me a bit of the beaches at home in Massachusetts. And the sand here? It was like butter, melting around your feet in the most pleasant way possible.
I couldn't imagine a better place to end my beach tour of Sydney.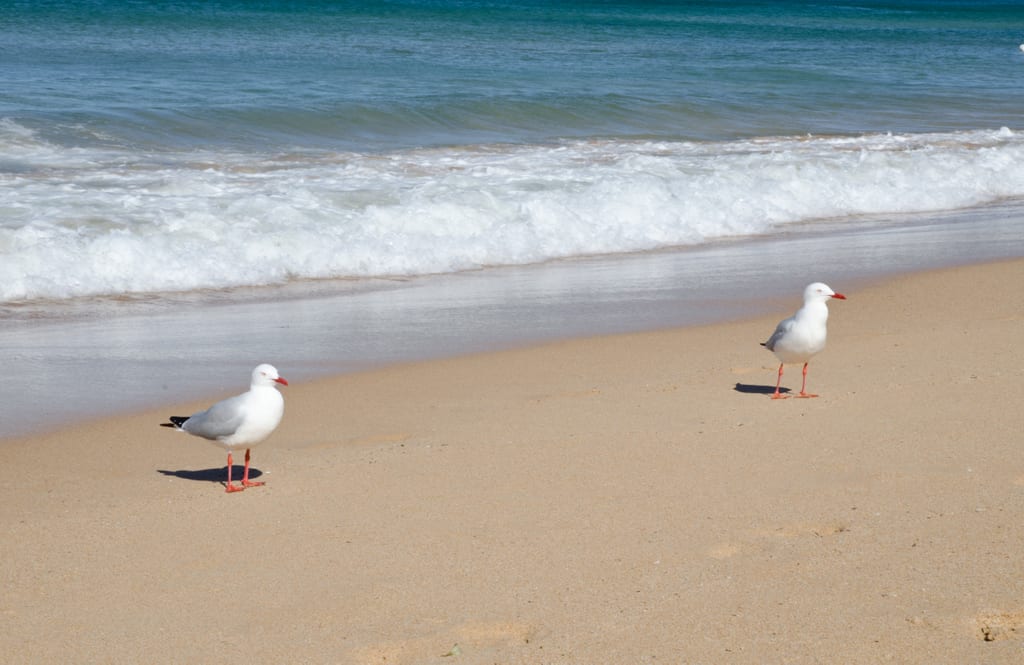 I got an email from a reader who lives just north of Sydney, asking me how the beaches compared to the other ones I've seen around the world. "I didn't realize how spoilt I was until hitting up SEA," he told me.
I told him that I completely got it. While Southeast Asia may have some of the world's best beaches — Phranang Beach in Railay comes to mind — Australia is something else. If these are the best beaches that the city has to offer, I can't even imagine how beautiful the ones around the rest of the country are!
Essential Info: The Coastal Path is free to walk. If you're in Bronte, I recommend hitting up Three Blue Ducks for breakfast.

The fast ferry from Sydney's Circular Quay to Manly takes 30 minutes and costs $18.50 AUD ($17.25 USD) for a round-trip ticket. That amazing sandwich I had was at the cafe at the Hotel Steyne, right on the corner of Manly Beach and The Corso.

I stayed with friends and in an Airbnb in Sydney. You can find the best rates on hotels in Sydney here.

I never travel without travel insurance and always recommend buying it before a trip. It will protect you financially in case anything goes wrong. I used World Nomads for my entire Australia trip.
Get email updates from Kate
Never miss a post. Unsubscribe anytime!