Adventurous Kate contains affiliate links. If you make a purchase through these links, I will earn a commission at no extra cost to you. Thanks!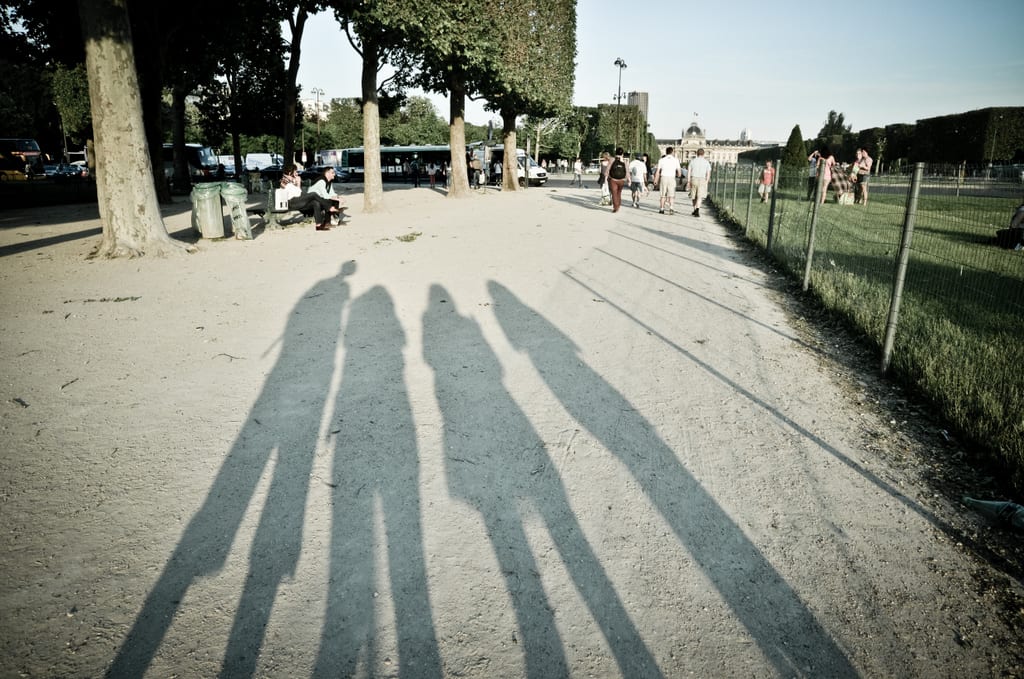 When I first read
The Sun Also Rises
, I was captivated by the Lost Generation — the American and British expats who lived on the Left Bank of Paris in the 1920s and 1930s, creative types, who spent their days writing in cafes, their nights dancing in bars. Employment was nebulous at best, a necessity in between lengthy train trips across Europe; romantic relationships were fleeting and ambiguous.  Plans for the future?  None that I recalled.  Life was about prioritizing pleasure and creativity above everything else, about enjoying the moment in its perfect transient beauty. To join this circle was hypnotizing.  No outsider could understand. As a seventeen-year-old obsessed with
Paris
, it immediately became my favorite book.  It still is to this day. Since then, I've caught fleeting glimpses of the Lost Generation around the world.  There was Florence in 2004, a uptopia for the twenty-year-old American college student.  We took classes of little to no educational value, booked one-cent flights to Budapest, and got blackout drunk at a different club every night of the week. There was Chiang Mai in 2010, home to a community of travel bloggers and digital nomads.  Their rhythms and habits were dictated by the markets, their working hours were minimal, and their eyes flashed with occasional hauntings from their former corporate lives.  Forget the stress — life here was about simplicity and mango shakes and long lunches with friends.
But these days, the Lost Generation is most evident in their original location.
I've met them. They're young, they're beautiful, and their careers are minimal and offbeat — they're bloggers, perhaps, or au pairs, or they work for Google.  They've swapped the dingy flats in Saint-Germain for improbably large apartments in the Marais. They have
1950s-themed birthday parties
and drink lots of cider.  They know where to get the best macarons, steak frites, and Cambodian fare in the city.  After a few drinks, they confide that despite living in Paris for months, they have yet to visit the Louvre.
They invited me to a picnic in the shadow of the Eiffel Tower.  It was an unusually hot summer day, and the entire city seemed to head for the the Champs de Mars, basking in the sunshine as the tower held court over the city.
We mused on the beauty of life, lamented the precarious state of digital nomadry, and threw our heads back in laughter. We shared cheese and baguettes, cured meats and hummus.  Halfway through the afternoon, a pastry chef arrived and shared with us her latest creation: a pistachio cream and strawberry confit cake atop a biscuit.
Before we knew it, six hours had passed. I repeat:
we had been there, having a picnic, for six hours
.  It was a Friday.  Nobody had the shred of an obligation that day.  Work?  Not with this group. And that wasn't the end.  There were invitations — a stop for gelato next, a possible party on Saturday night, a definite book signing on Sunday. It's Paris.  Everything here is about pleasure. I have always been drawn to Paris — but now that I've briefly seen the world of the Lost Generation, I'm feeling a deep longing more than ever.  I need to spend more time here.  I need to live here. Is there a place for me in Paris?  Could I drift into that aimless pleasure? I'm still not sure — but it's so tempting.
More on Paris:
Thanks to Eurail.com for their support of the European leg of the SOTM Tour.  All opinions, as always, are my own.
Get email updates from Kate
Never miss a post. Unsubscribe anytime!