Adventurous Kate contains affiliate links. If you make a purchase through these links, I will earn a commission at no extra cost to you. Thanks!
"What's your favorite place?"
I asked get that question at least once a day and often several times. It's not an easy question to answer, as most travelers can attest. Our lists are long and we can't pick one place above all.
…or can we?
Yes, it's true — I actually have a favorite place in the world now. It's a little place called Koh Lanta, Thailand.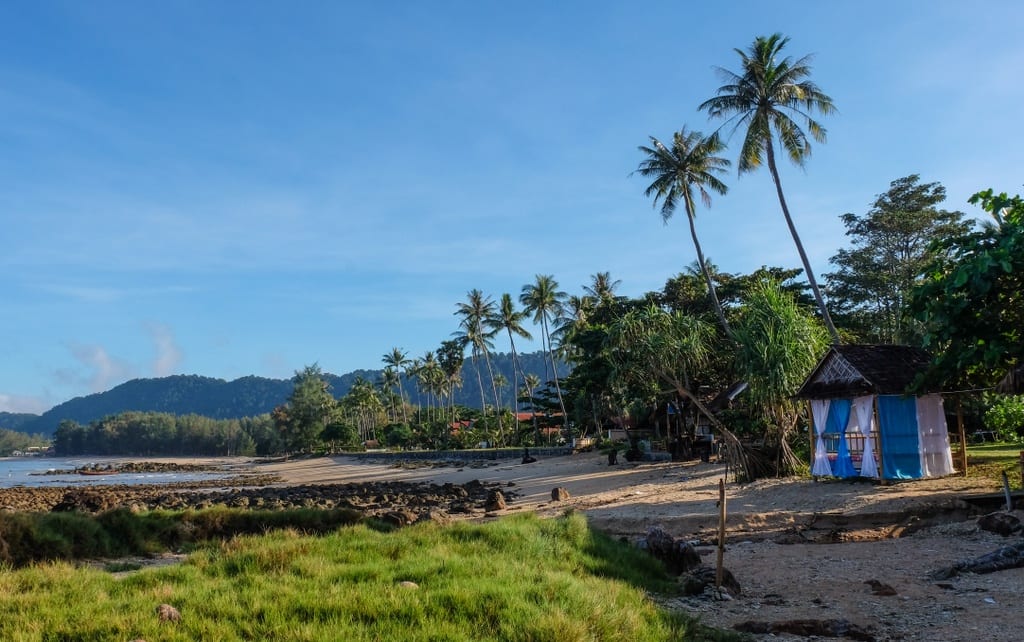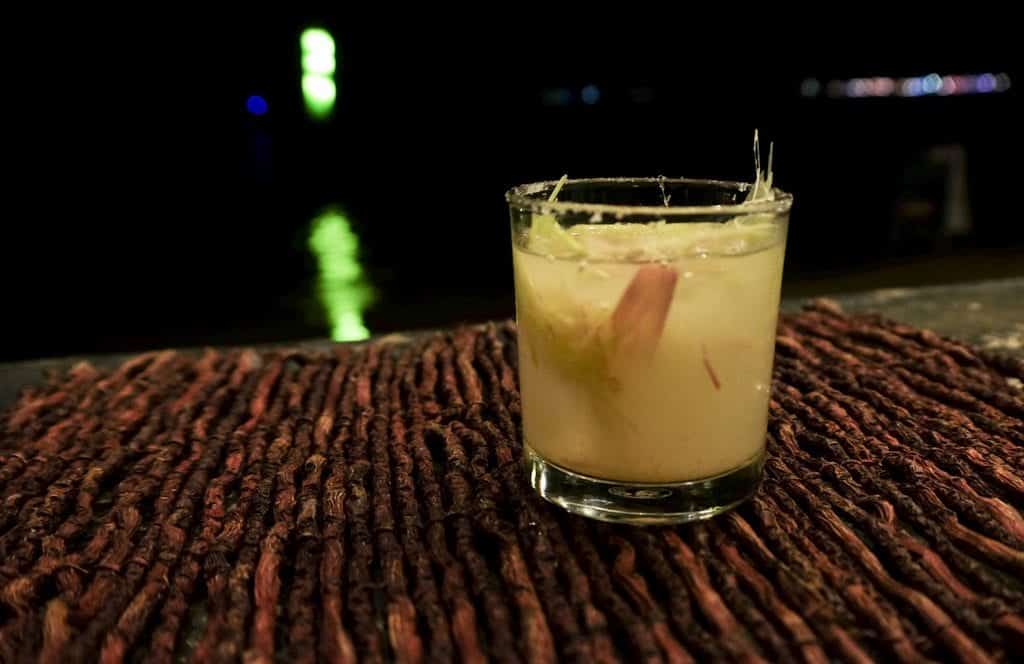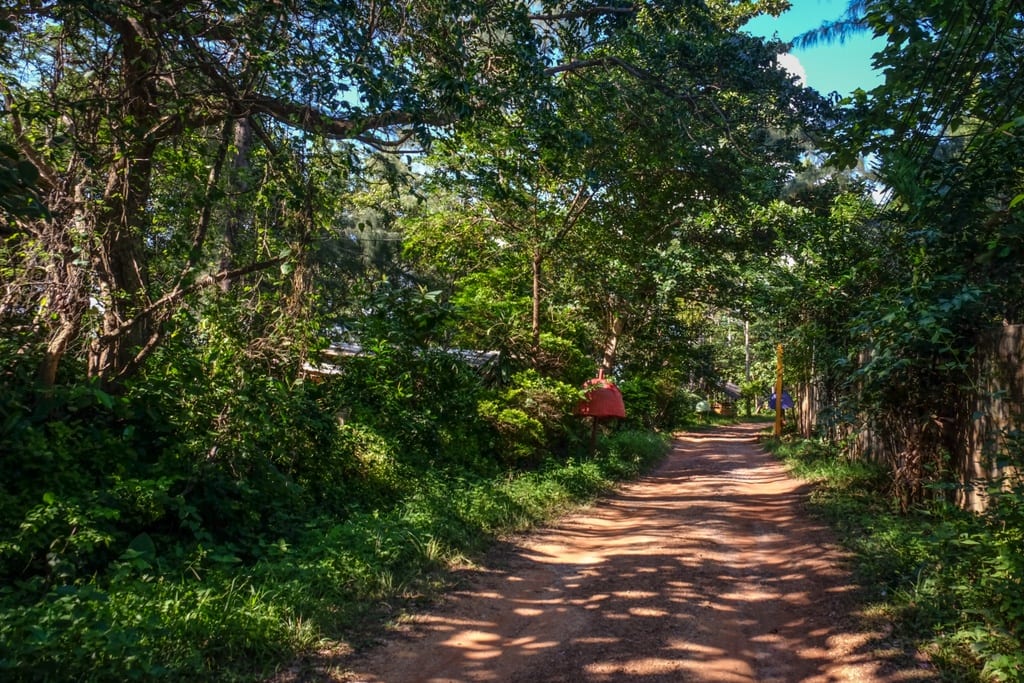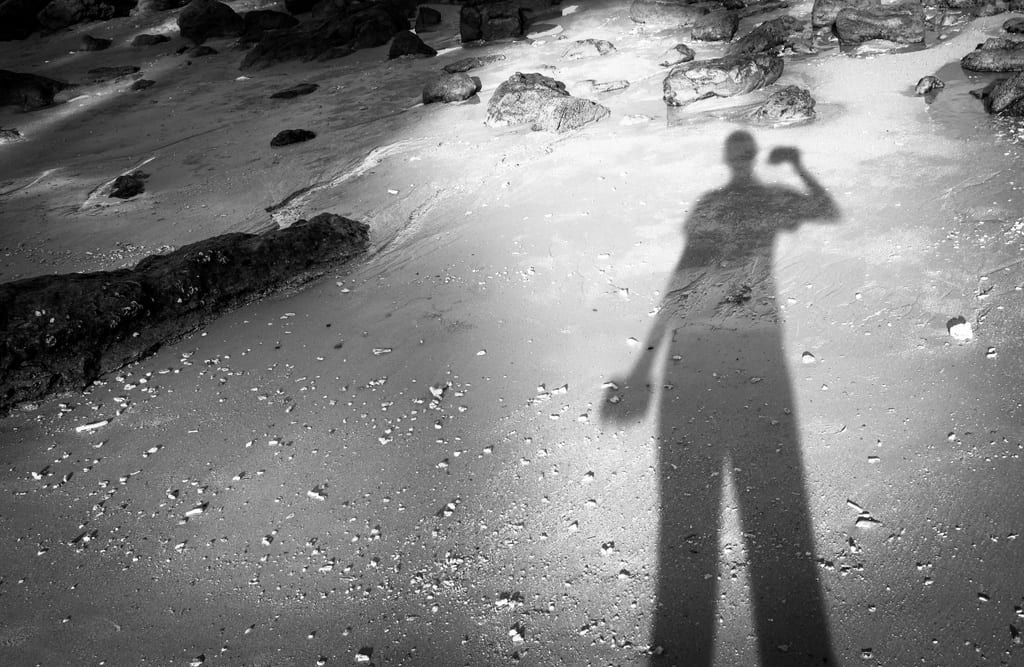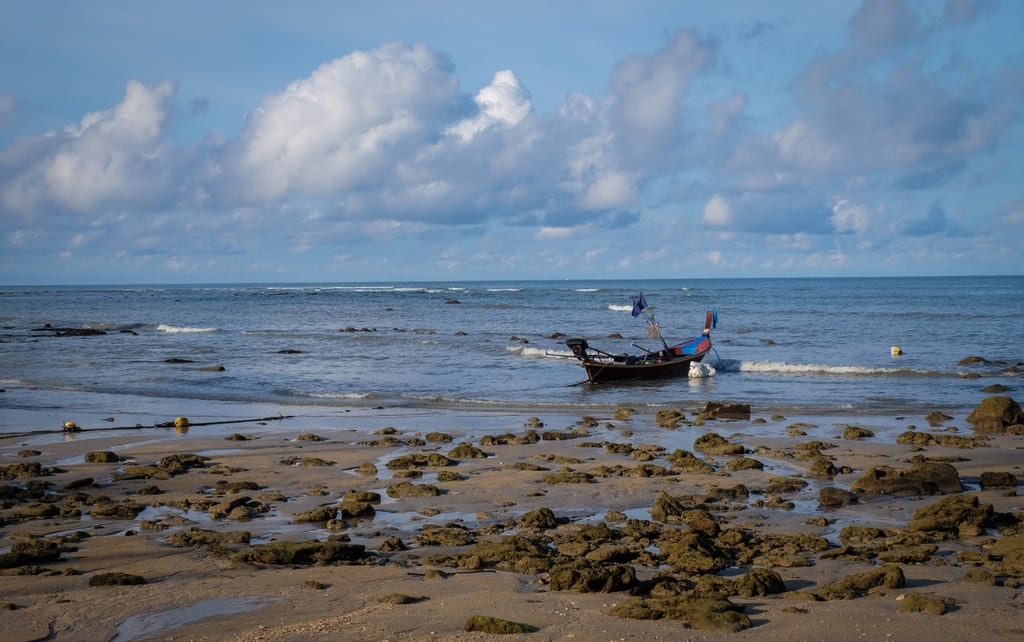 Koh Lanta
I first visited Koh Lanta just a few weeks into my long-term travels in 2010. I fell immediately in love.
Koh Lanta hits the development spot perfectly. Much of the island has a rustic feel, characterized by jungle huts and a few mountains. Prices are lower than the more popular neighboring islands. The people are incredibly friendly. And the sunsets? THE BEST ANYWHERE.
You don't come to Koh Lanta for posh resorts (go to Phuket for that). You don't come here to party your face off (Koh Phi Phi is a better bet).
You come here to relax and enjoy yourself.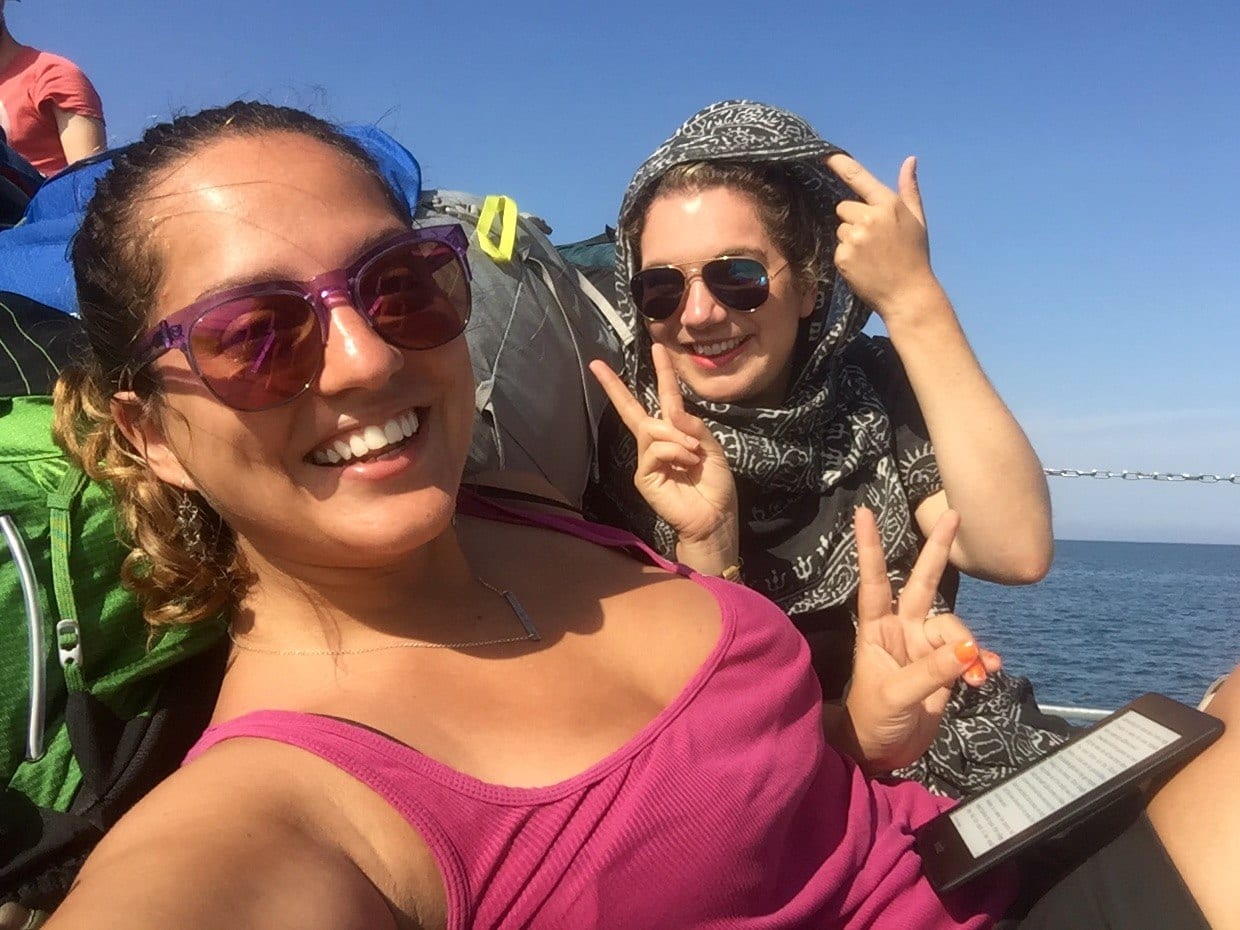 Our Thirty-Something Girls' Getaway
For this trip, I'd have a companion. Brenna of This Battered Suitcase (which you should definitely read, it's one of the best travel blogs out there) and I were going to be in Thailand at the same time, so we decided to plan a trip to Koh Lanta together.
Now, here's the beauty of our trip: Brenna and I had both been to Koh Lanta in our twenties, and now we were both 31. We had both done the Koh-Lanta-with-a-boy thing. And we had both done the twenty-something-bucket-guzzling-Southeast-Asia-backpacker thing.
This time in our lives, we were looking for something different. This would be a trip back to our beloved island where we could splash out a bit more, getting a much nicer guesthouse and going out to eat without watching our pennies. A trip where we wouldn't feel pressure to do a ton of sightseeing or activities.
We were getting away from chilly temperatures (Boston for me and London for her) and wanted to chill out, hang out on the beach, read some books, hit up some bars, and meet some cool people.
When you're in your early thirties, you're not into partying as much as you used to be, and you probably have more money to spend. It was in this state of mind that we enjoyed a fabulous week in Koh Lanta.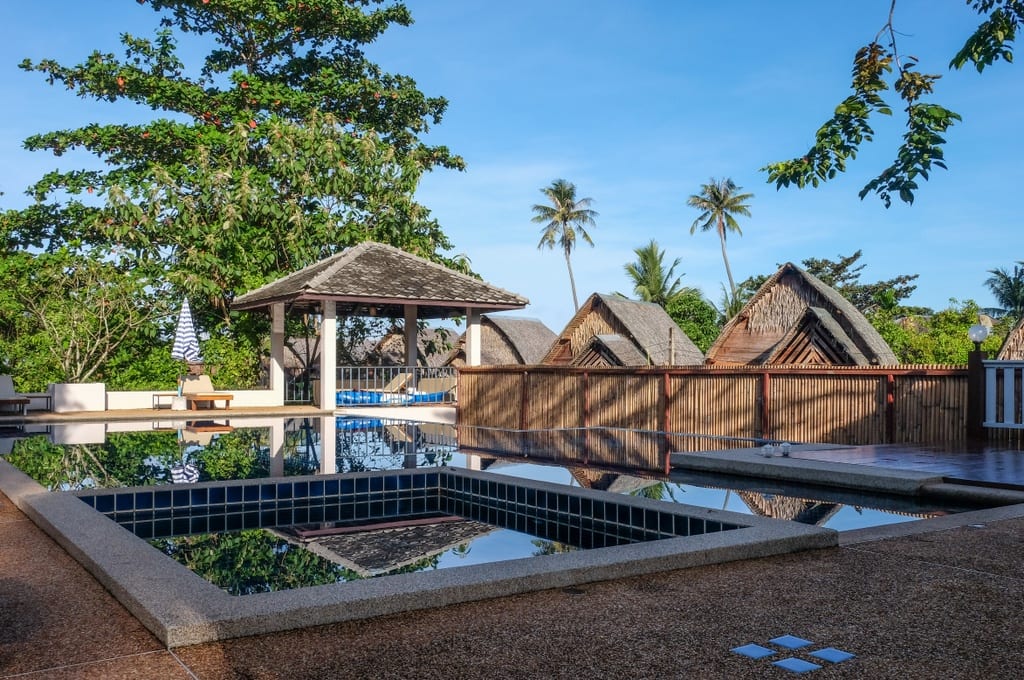 Living it Up at Soontreya Lanta Resort
I discovered Soontreya Lanta Resort on my last trip, when friends staying there invited me to come visit one evening. I was impressed by the hotel's grounds and pool, not to mention my friends' raves about the comfy beds, and vowed that once I started making more money, I would come back to Koh Lanta and stay here.
Promise kept. This is a GREAT place to stay on Koh Lanta.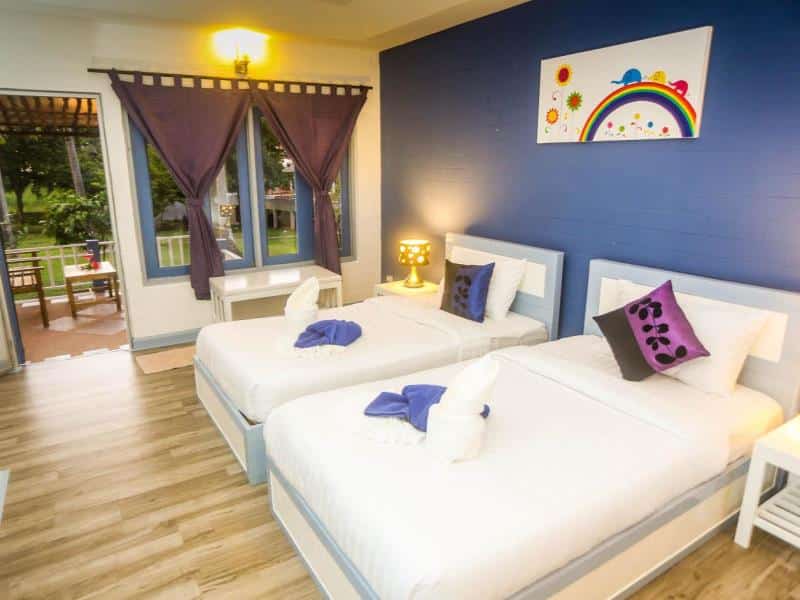 Image: Agoda
We had a very comfortable bungalow with twin beds and a bathroom with hot water. Comfortable beds and pillows are a rarity in Thailand, so when you finally get them, you enjoy them!
A standard bungalow, available with twin beds or a queen bed, cost us a very reasonable 2,700 baht ($75 USD) per night during high season (November 1-December 14 and March 1-April 30), which was even more reasonable when split between two. (Peak season of December 15-February 29 costs 3,500 baht/$97 per night; low season of May 1-October 31 costs 1,800 baht/$50 per night.)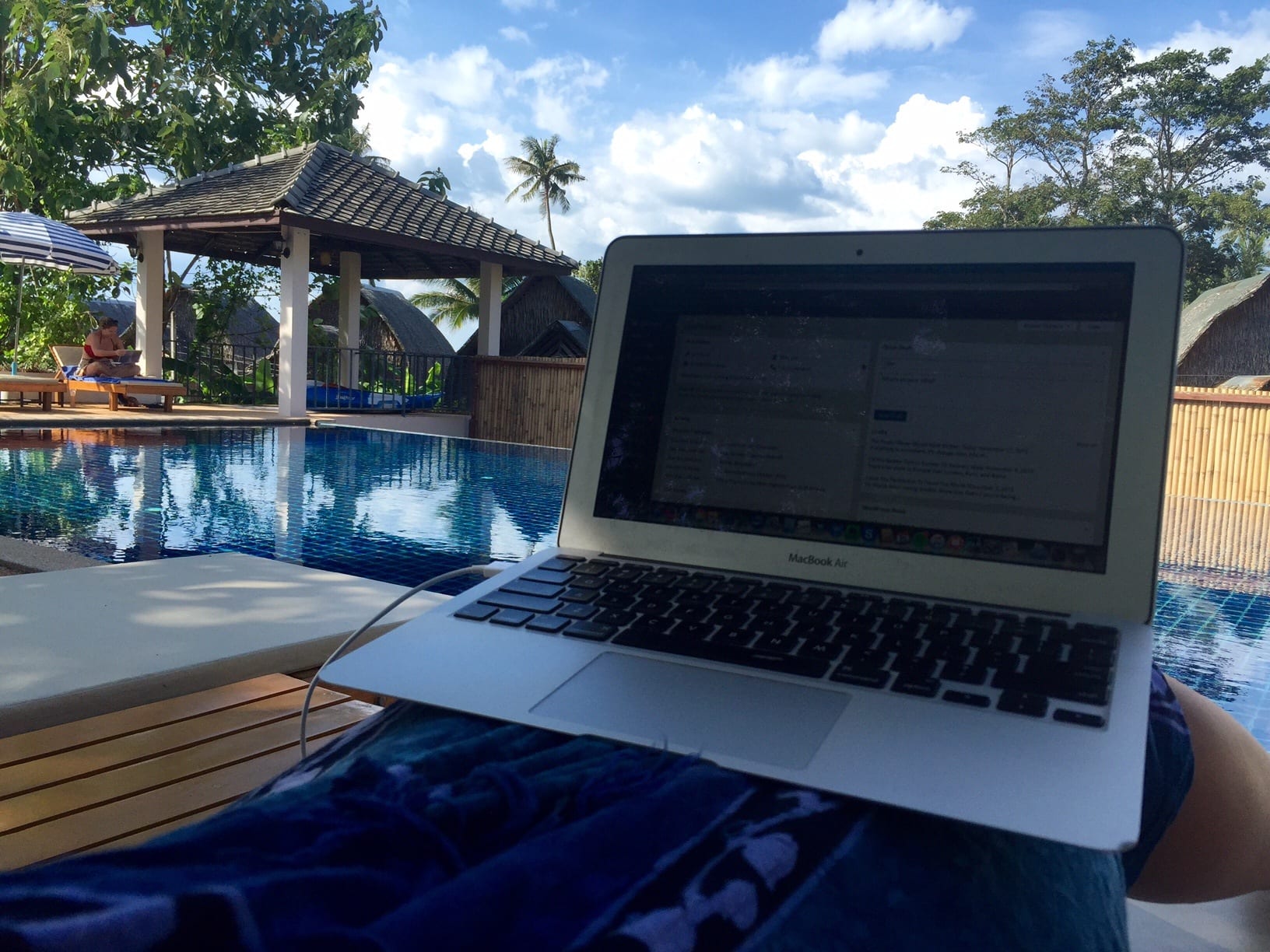 Also, the wifi here is good enough to get your work done, whether by the pool or in your room! It did go out briefly during a few storms, but they have a generator for backup.
Soontreya is located at the bottom of Long Beach, an eight-minute walk from the outstanding beach at Relax Bay. It's a five-minute walk from the main road, where you can flag down a tuk-tuk anywhere on the island.
One small flaw — like most Thai island resorts, the food here is mostly mediocre Western dishes and dumbed-down Thai fare. That said, their spring rolls are nice and I ate a ton of their chicken burgers!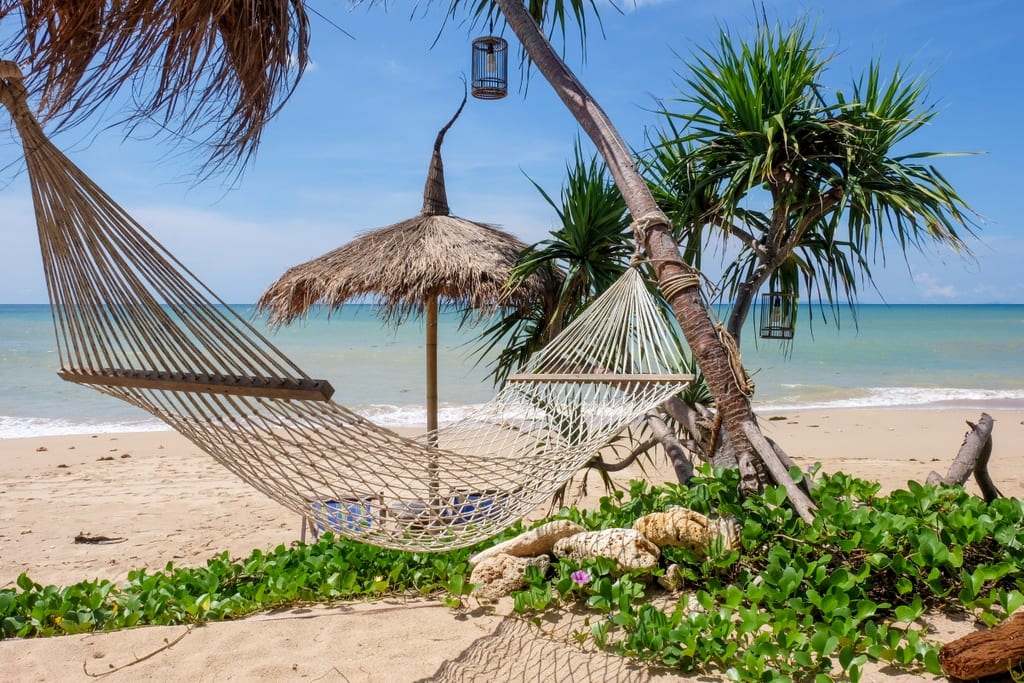 Lazy Days at Relax Bay
I had never visited Relax Bay on my previous visits to Koh Lanta, but now it's my favorite beach on the island.
Relax Bay is a small beach located just south of Pra Ae (Long Beach). It's much quieter than the other big beaches and most of the crowd are guests at the Relax Bay Resort.
The water is the clearest of any beach I've been to on the island!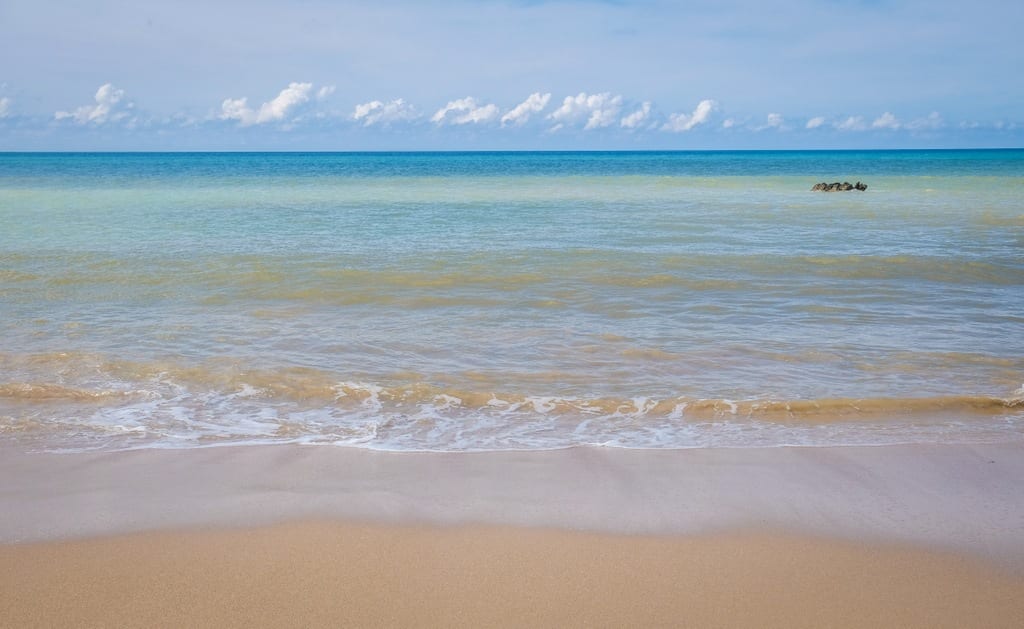 HOW IS THAT EVEN POSSIBLE?! You don't see water that clear on the popular islands on the Andaman Coast!
(Two years ago, I met a woman who told me she first came to Lanta in the 90s and all the beaches used to look like that. Sad.)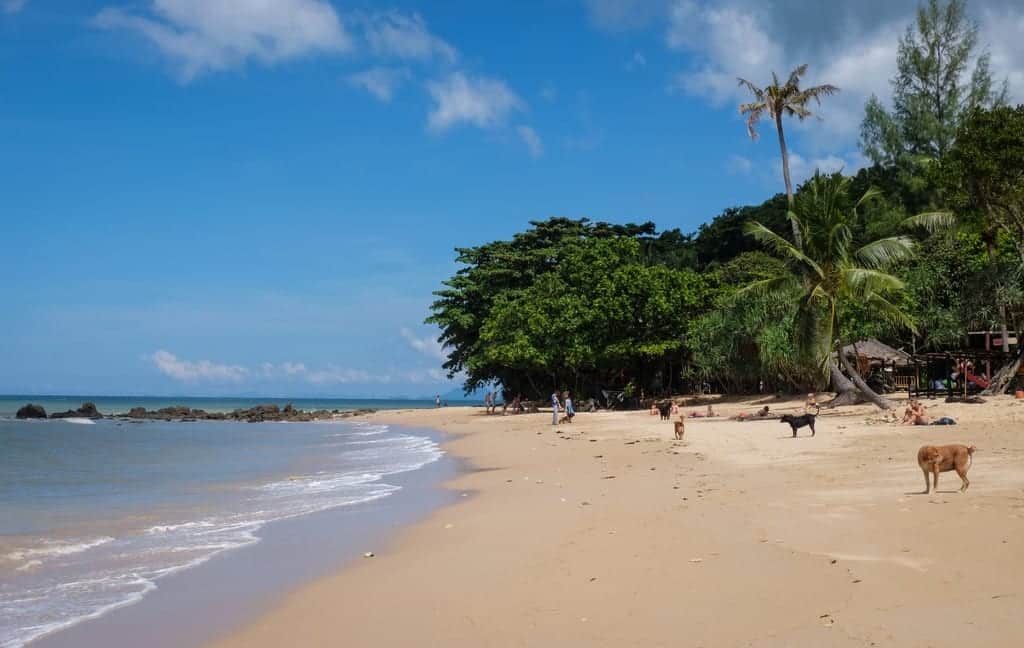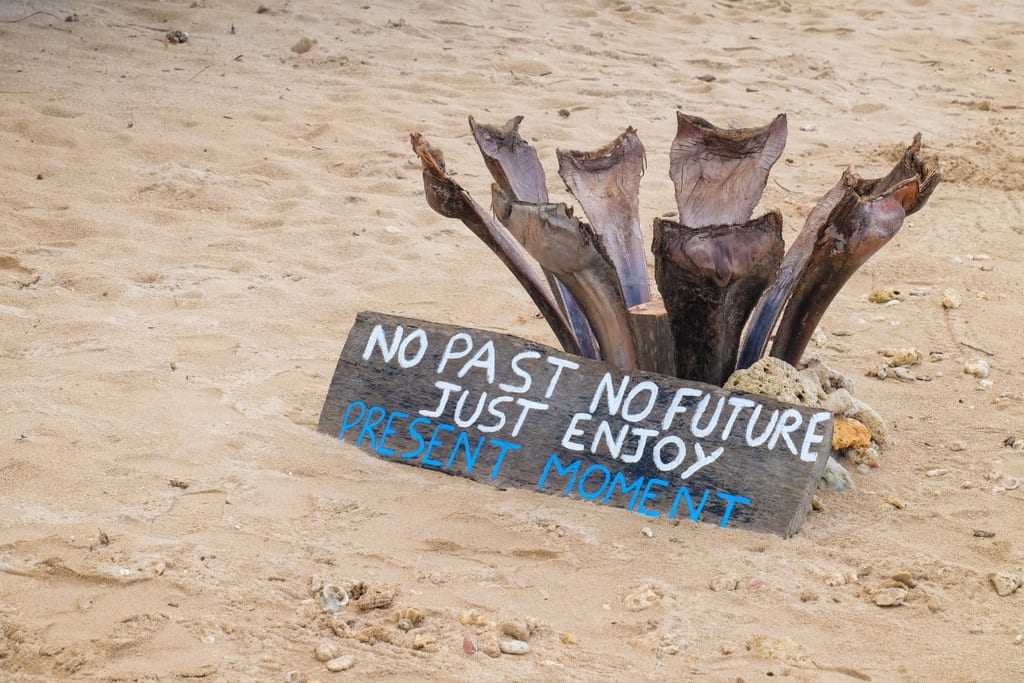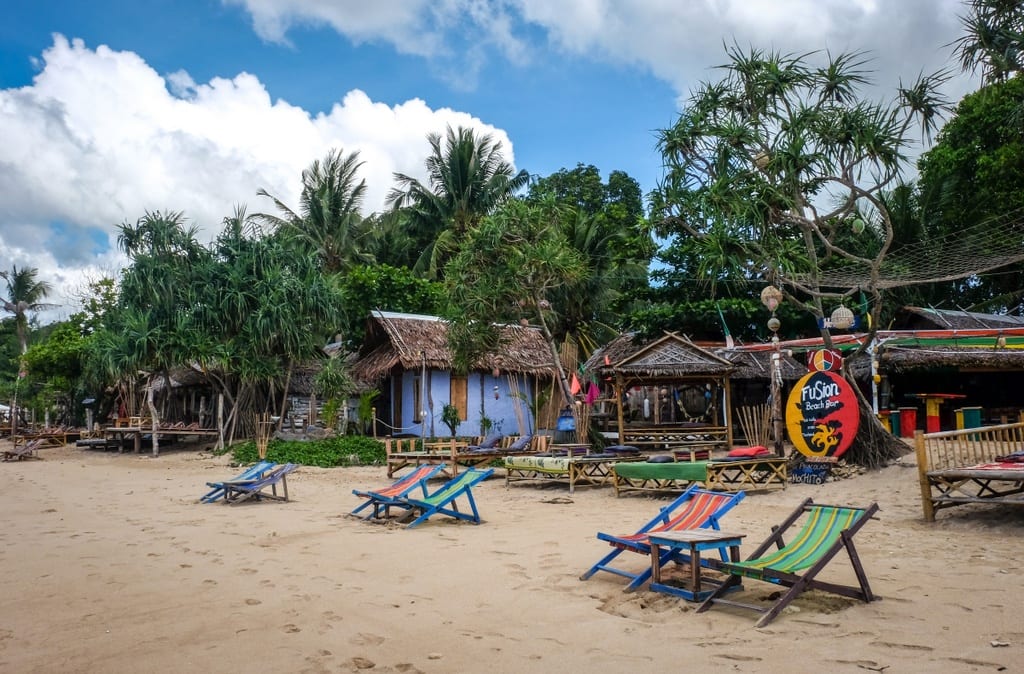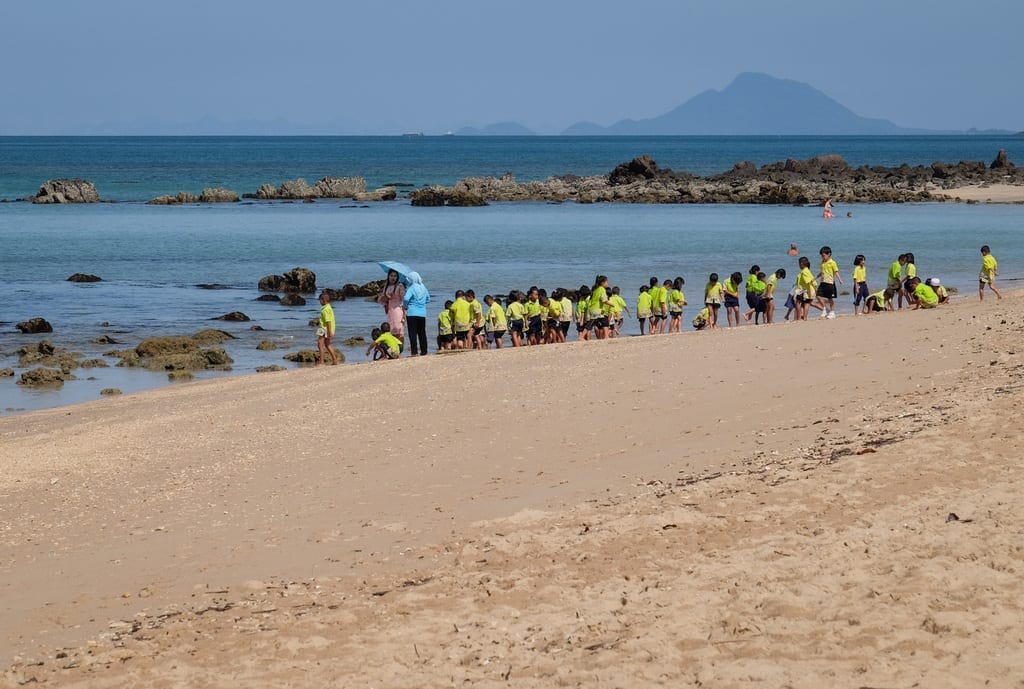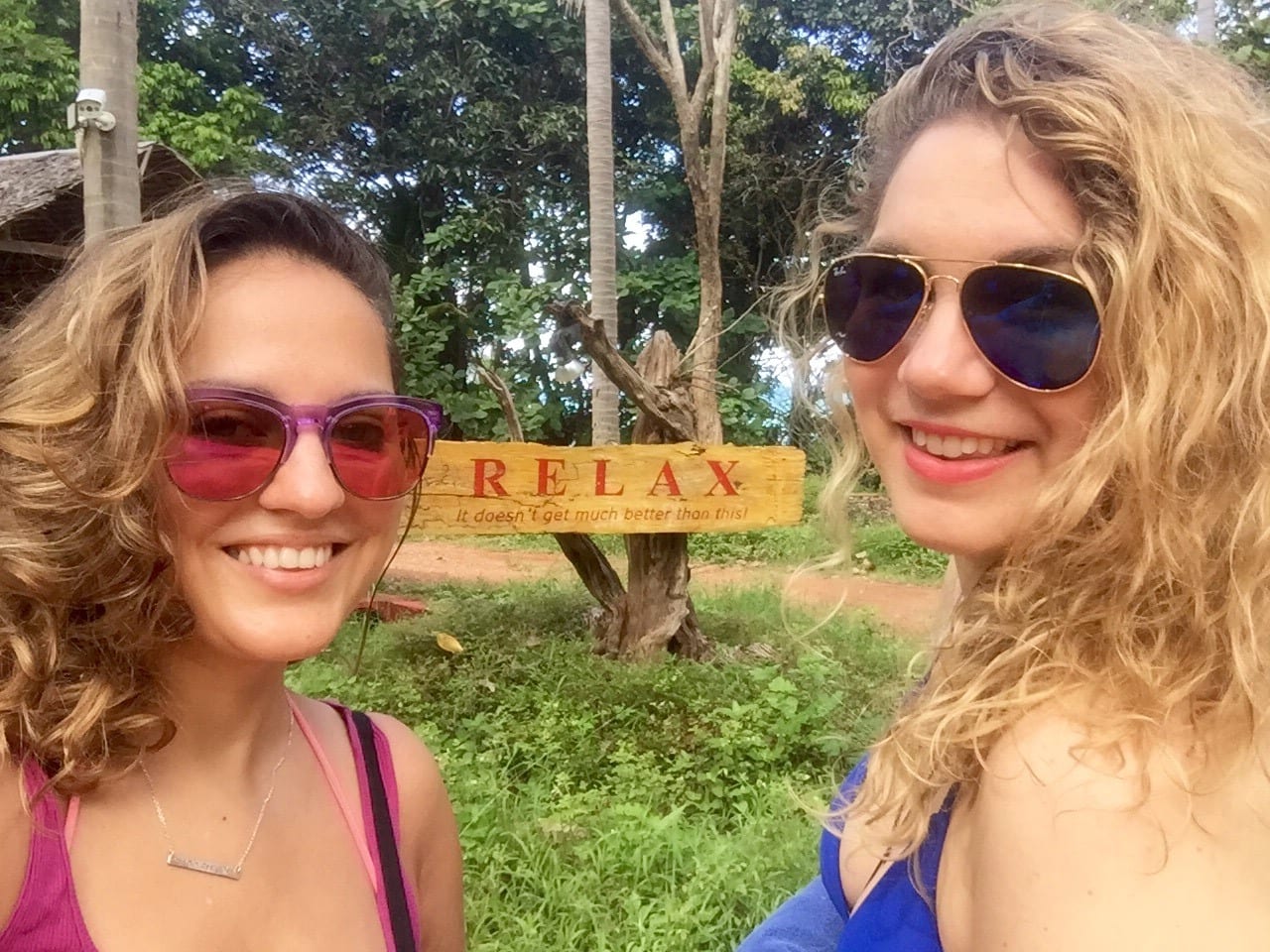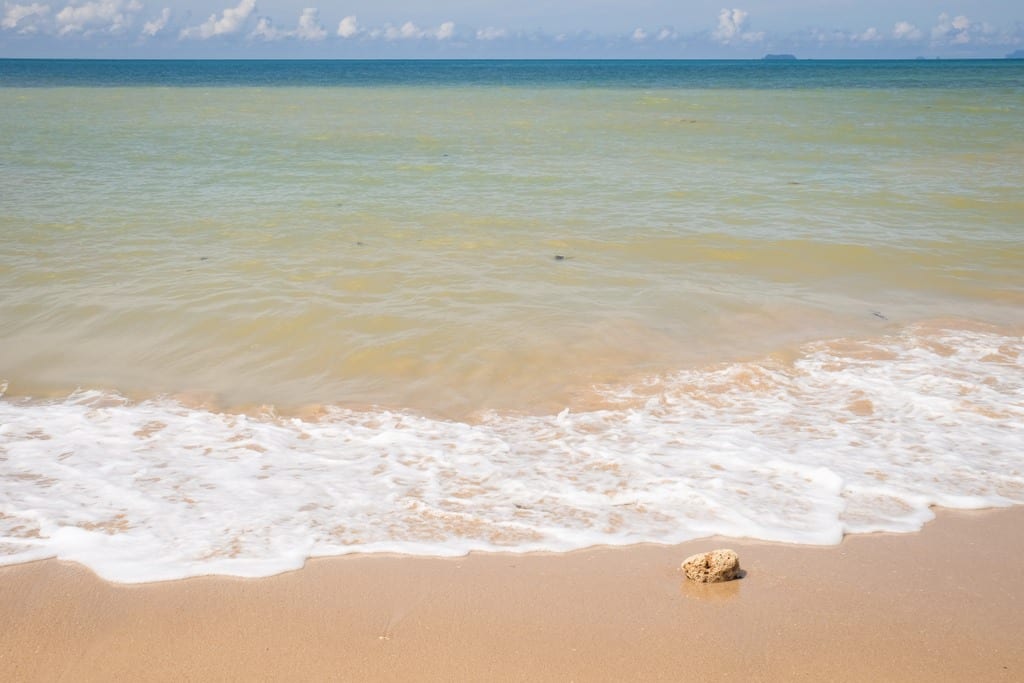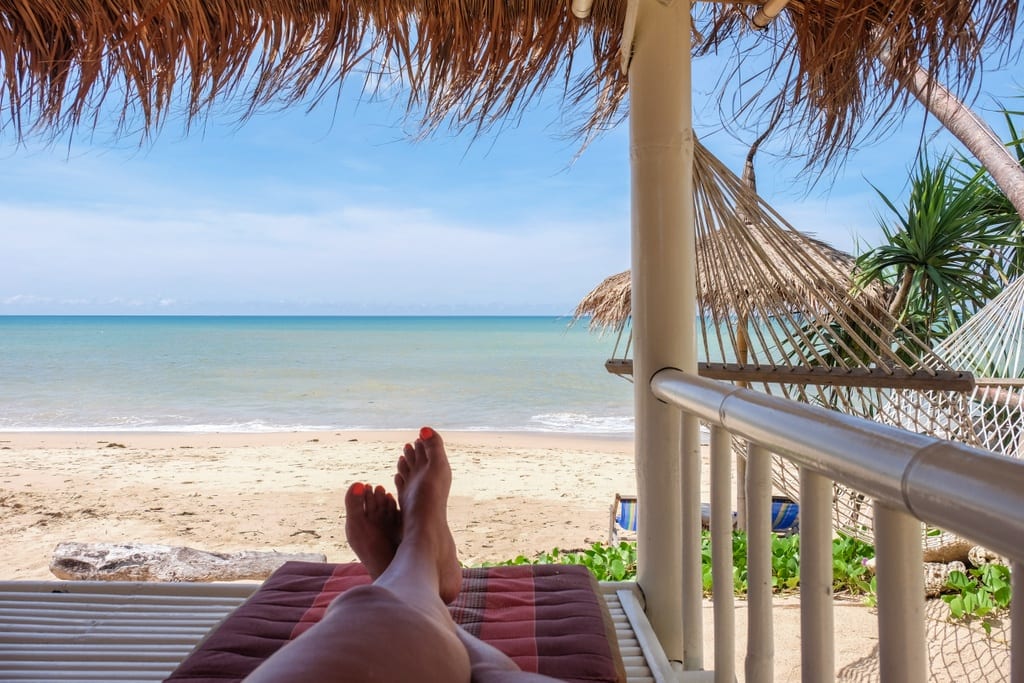 A bar called Moloko came recommended by our guesthouse owner and it soon became our regular place. They have exactly one shaded bungalow, so I'd recommend getting there early, especially in peak season, to claim your spot!
A spot to sit and read…fruit shakes and light lunches…a nearby hammock…massages a few doors down.
You can tell why we always ended up there!
---
READ MORE:
How to Protect Your Belongings on the Beach
---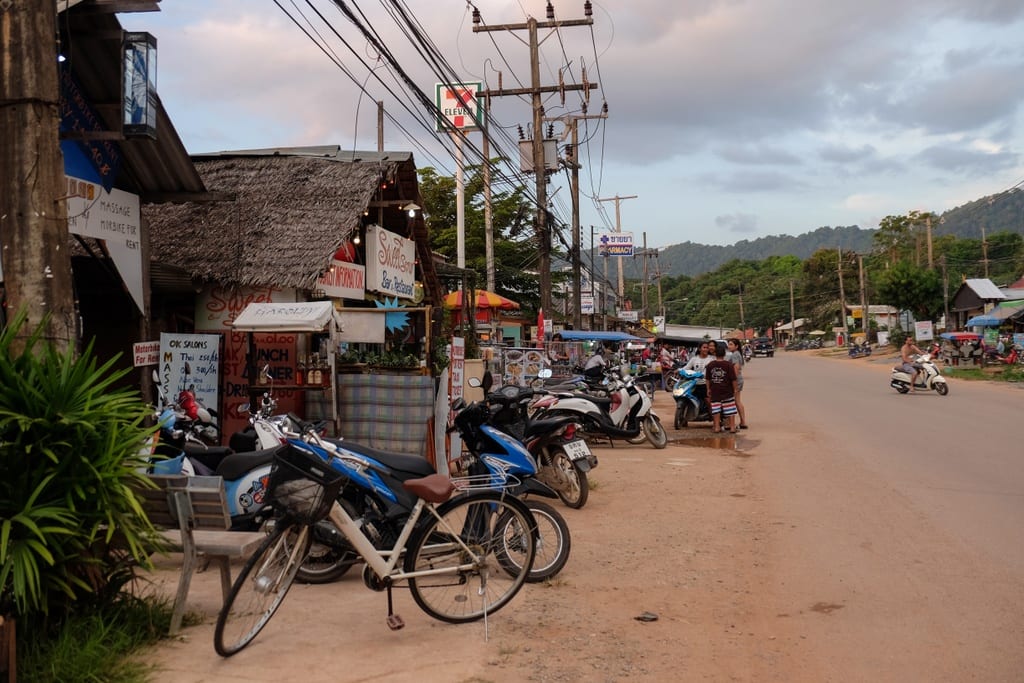 Explore Koh Lanta by Motorbike
The best way to explore Koh Lanta is to rent a motorbike. The roads are in good condition and they're not too busy, making it a good place to ride.
We actually didn't rent bikes this time, but I recommend that first-time visitors do.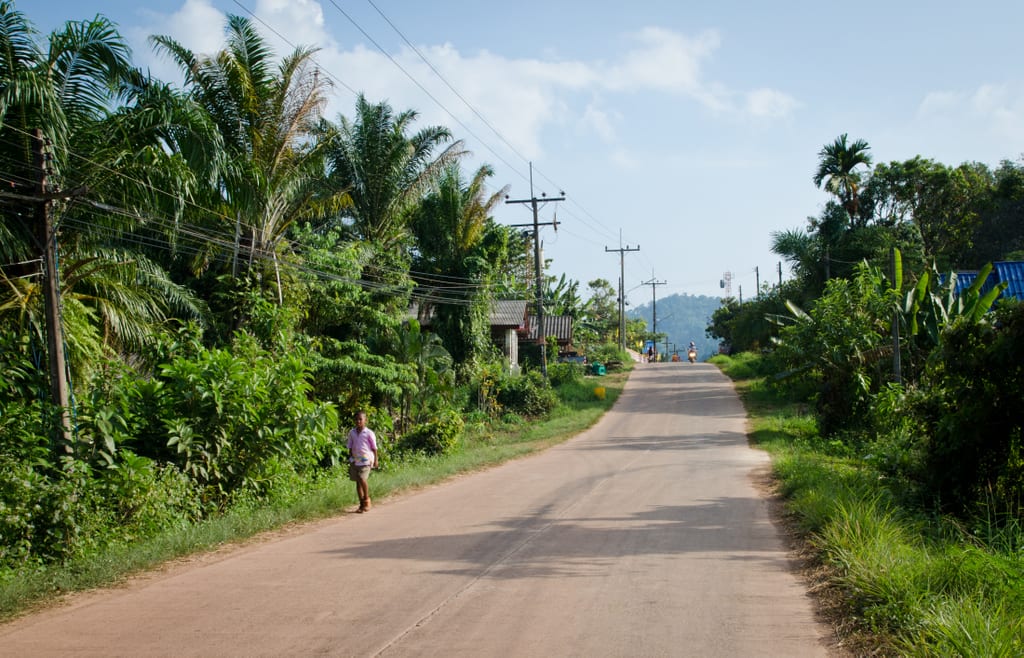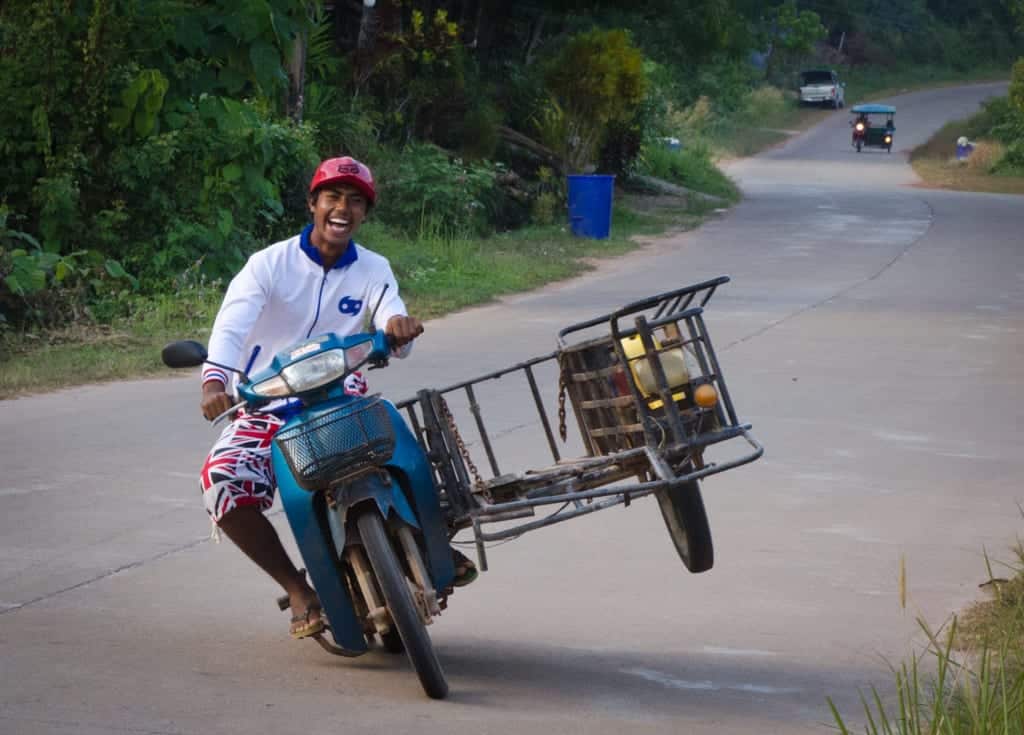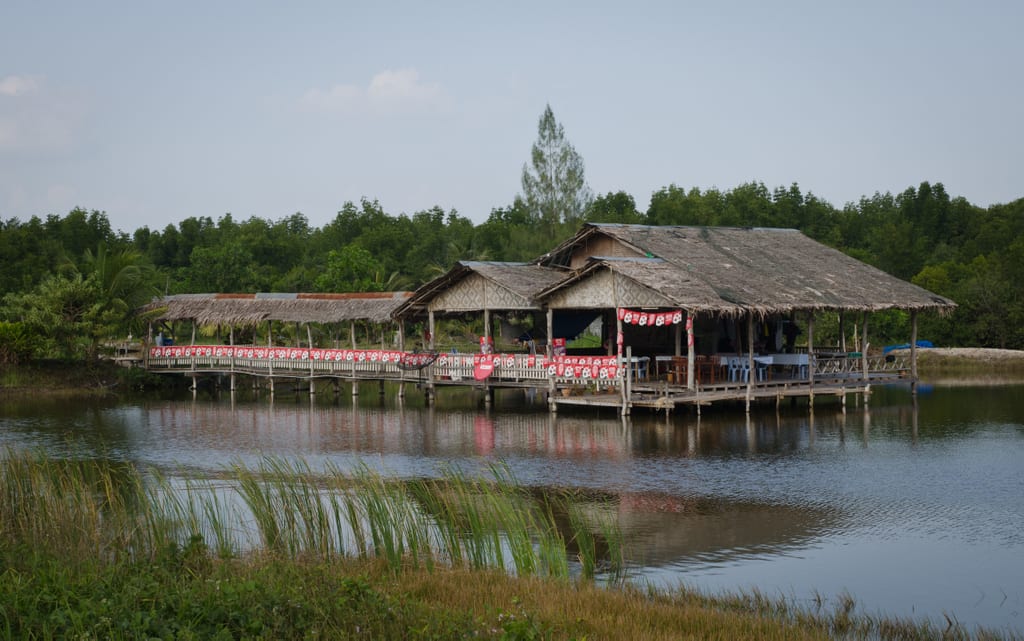 (Either way, please be sure to have travel insurance. I use and recommend World Nomads. You should have it every single time you travel, and it will protect you if you get injured while on a motorbike, which can happen even if you're cautious.)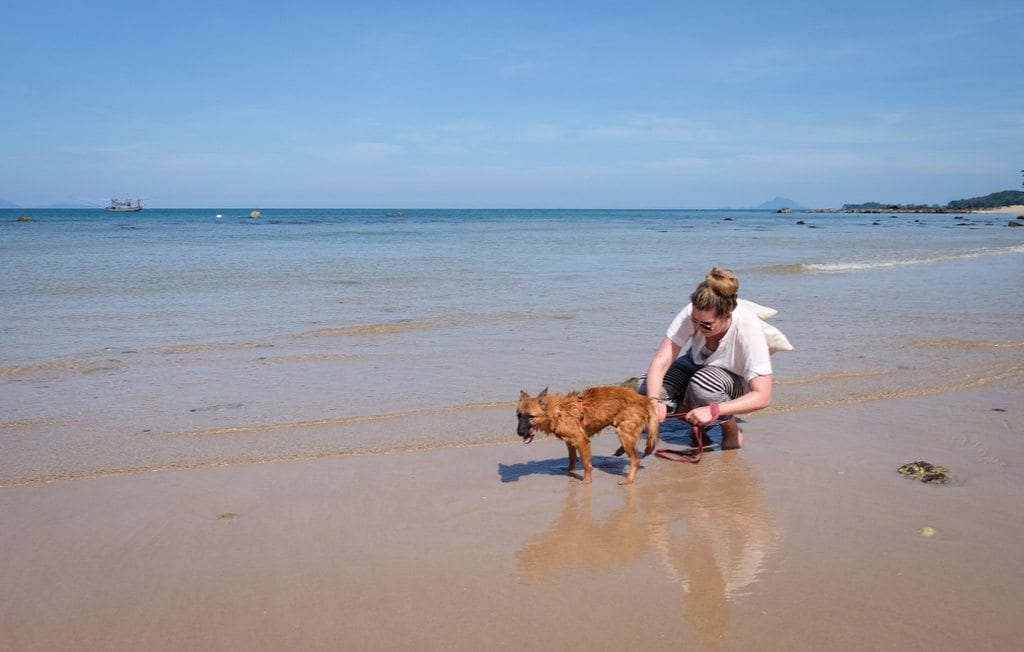 Kitty and Puppy Love
Brenna is a self-declared Dog Whisperer. (She even had a conversation with Carrie Fisher in London the other day — because she started talking to her about her dog!) Me, I'm not a dog person at all. But Brenna wanted to go spend time with dogs and I love Lanta Animal Welfare and the work that they do, so we went to the animal sanctuary together.
If you're visiting the island, you can show up at Lanta Animal Welfare, take a tour, walk the dogs, and cuddle the cats as much as you'd like. You can even apply to volunteer long-term if you'd like to. (The volunteer who greeted us was actually one of my readers!)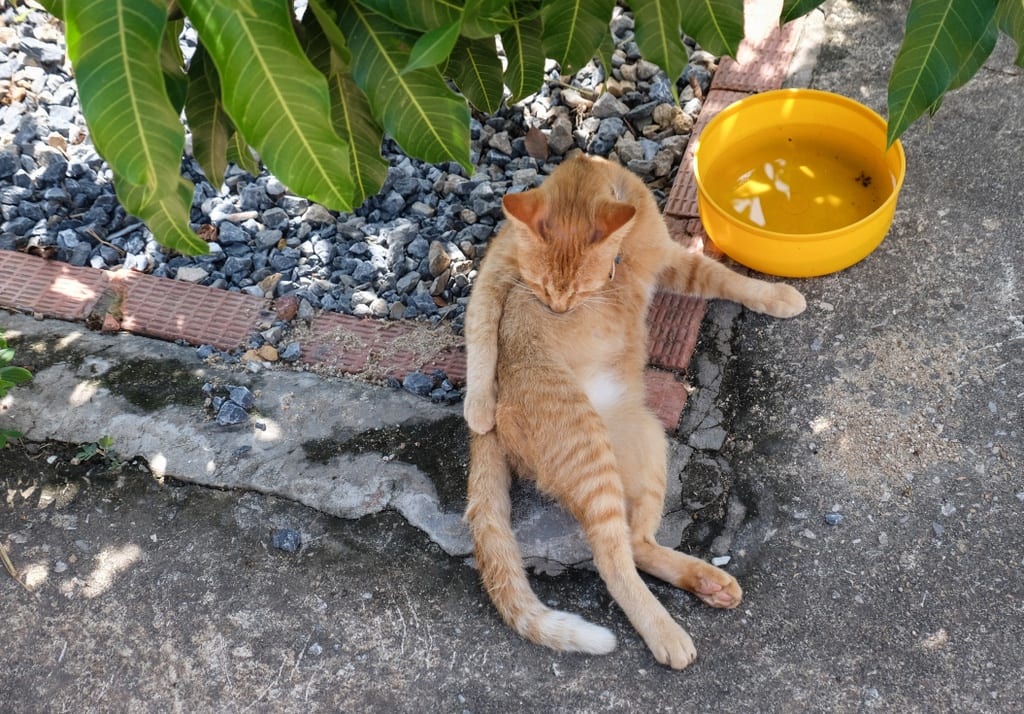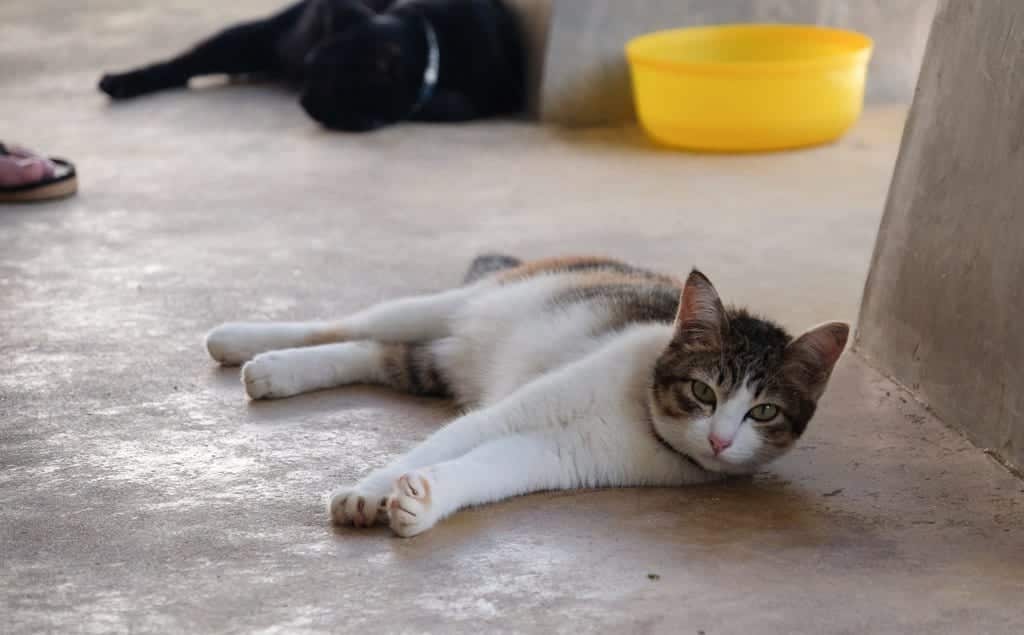 After a few kitty scratches, the volunteers brought out two little dogs and suggested we take them to Relax Bay, a short walk away.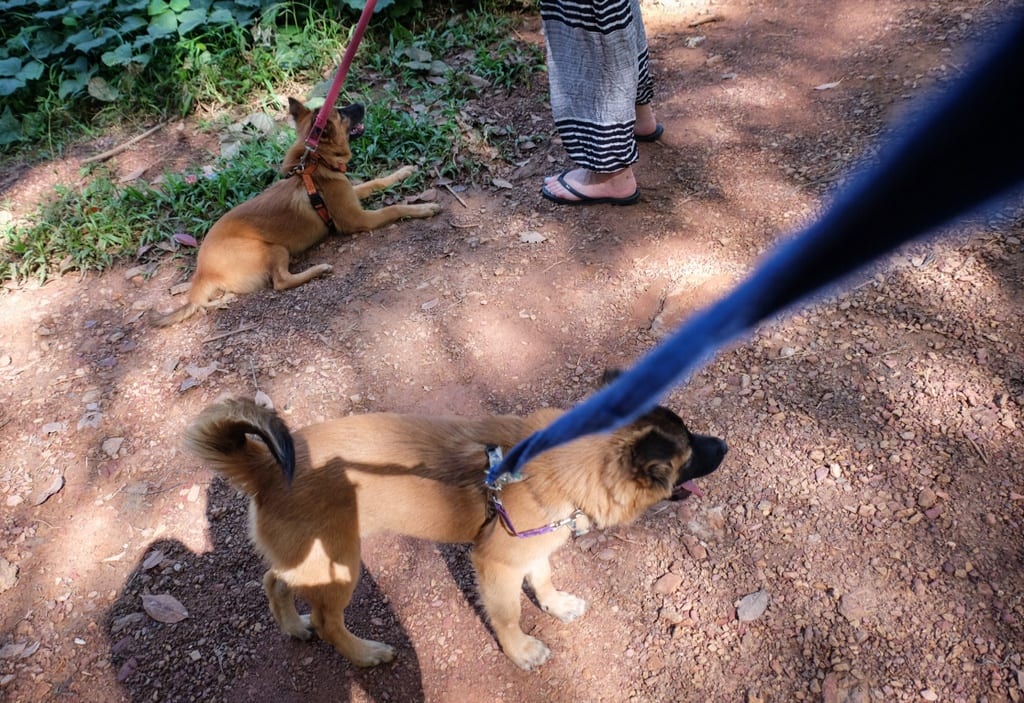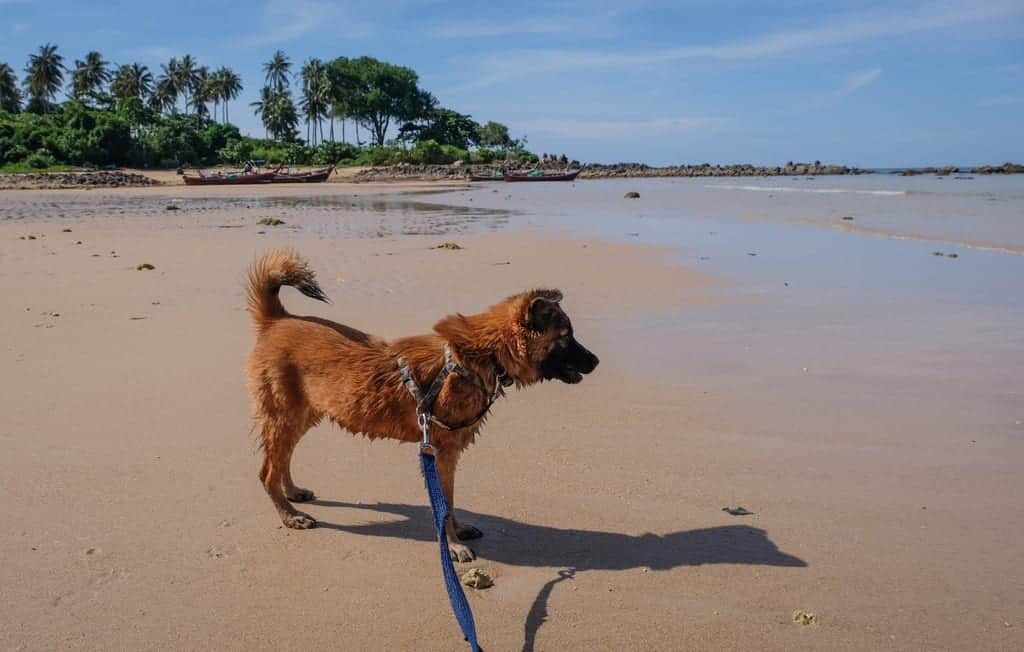 Oh, the dogs LOVED the beach! They were skittish and nervous at first, especially when we walked past a crowd of kids, but as soon as they got to the water, they were so happy.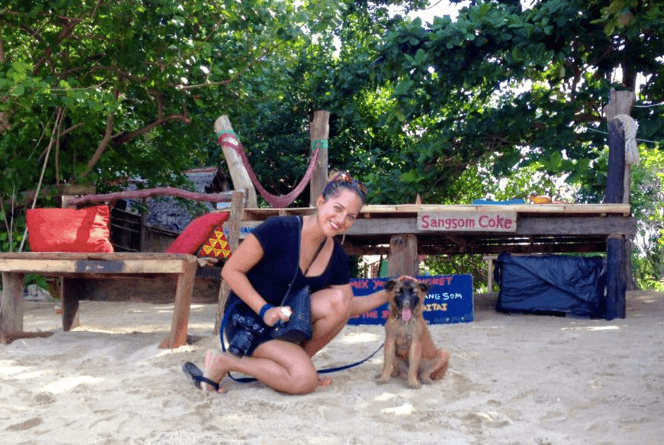 And this so-not-a-dog-person fell completely and totally in love with her little doggie! Her name was Monroe and she was SO soft. I came pretty close to packing her in my suitcase.
By the way, you can adopt animals from Lanta Animal Welfare! It's actually a lot easier than you think, especially if you're based in Europe or North America.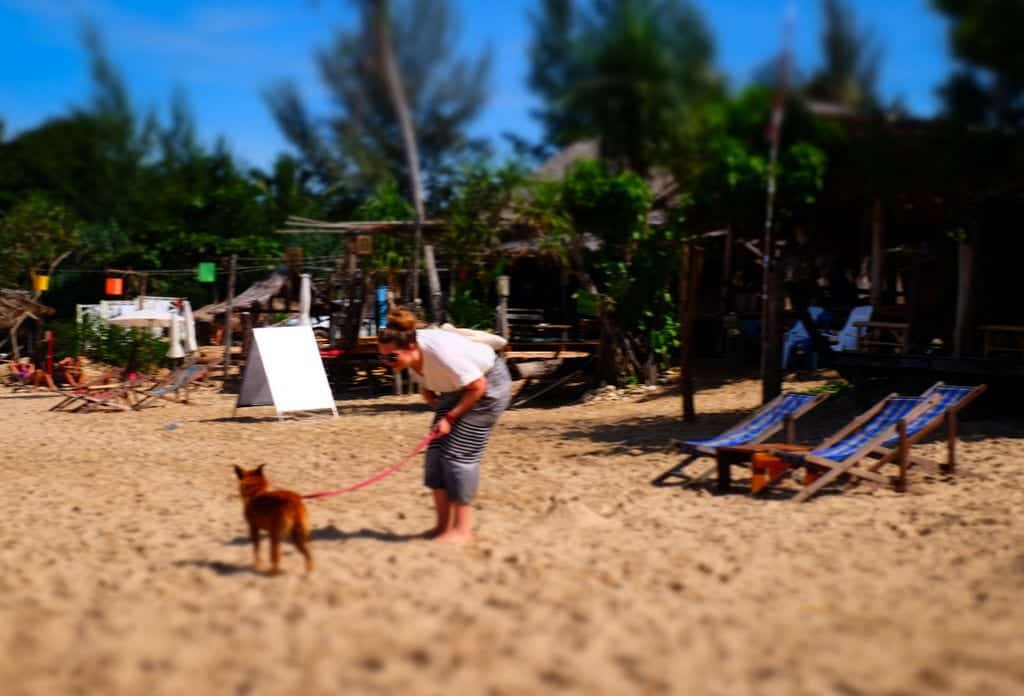 Also, at one point Monroe spun me around and I hit my camera's settings and accidentally set them to miniature — but look at how this picture came out! I really like it!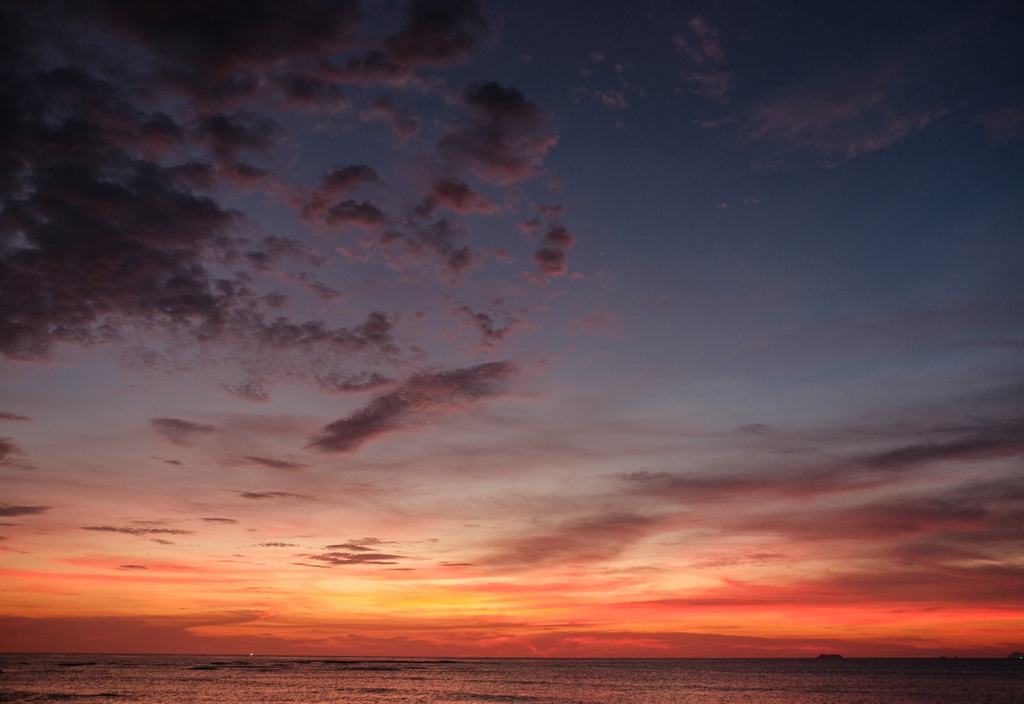 The World's Best Sunsets
Koh Lanta is my favorite sunset destination in the world (though Boracay is a close second).
To show you just how good the sunsets are, I'm going to show you the progression on a sunset that looked like it was going to be nonexistent.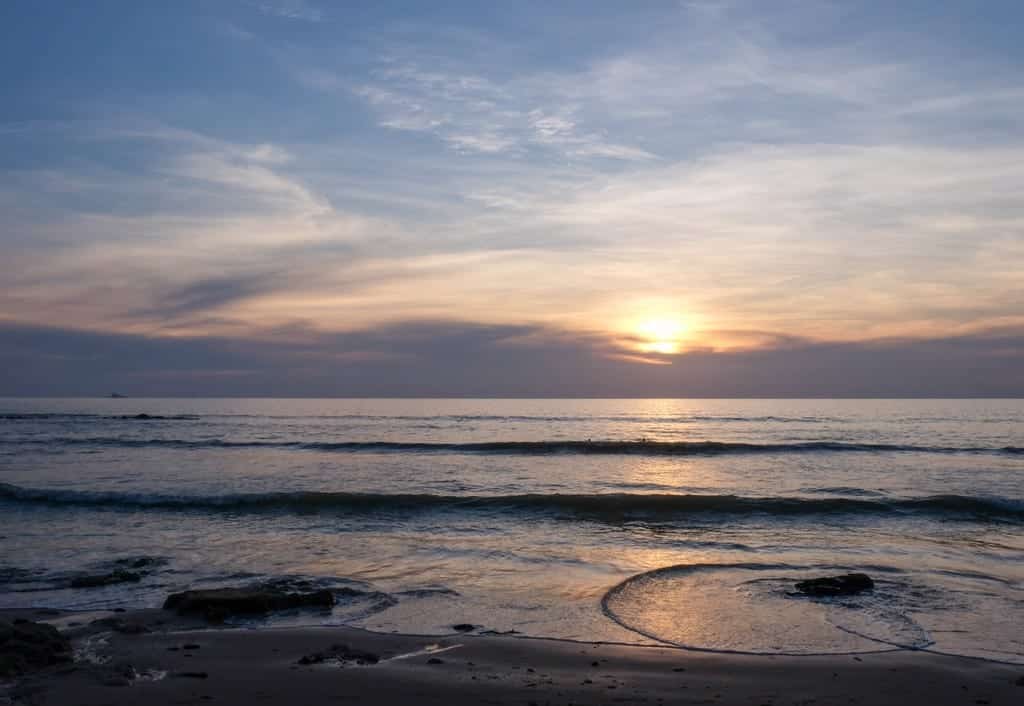 Eh, kind of boring. Doesn't look like it's going to be anything.
Pretty lavender, but no bright streaks…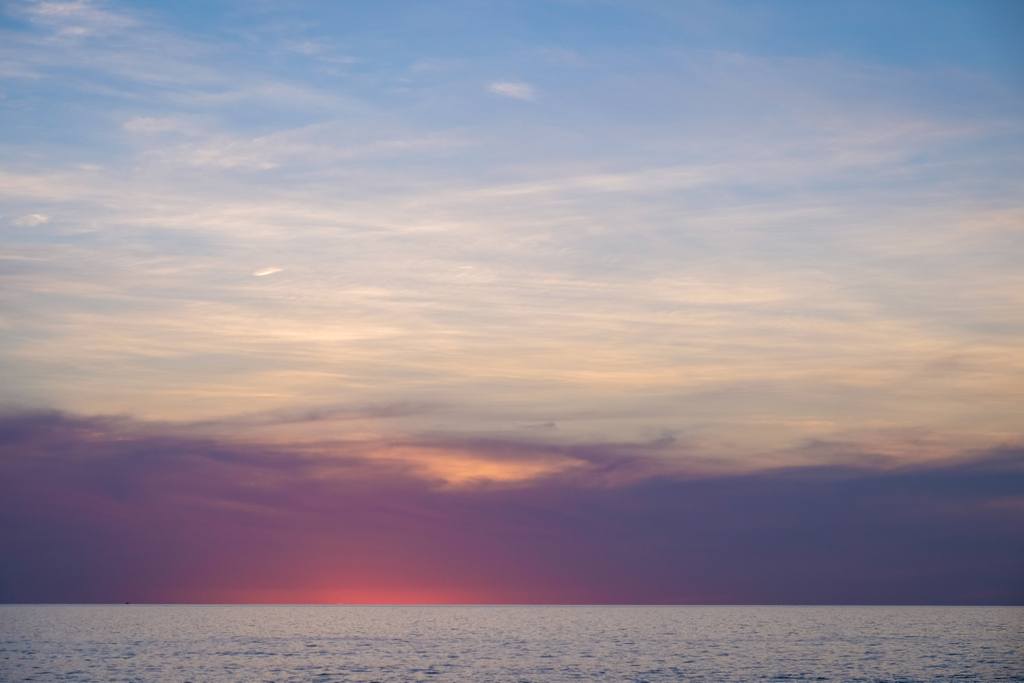 Ooh. What's that giant pink thing?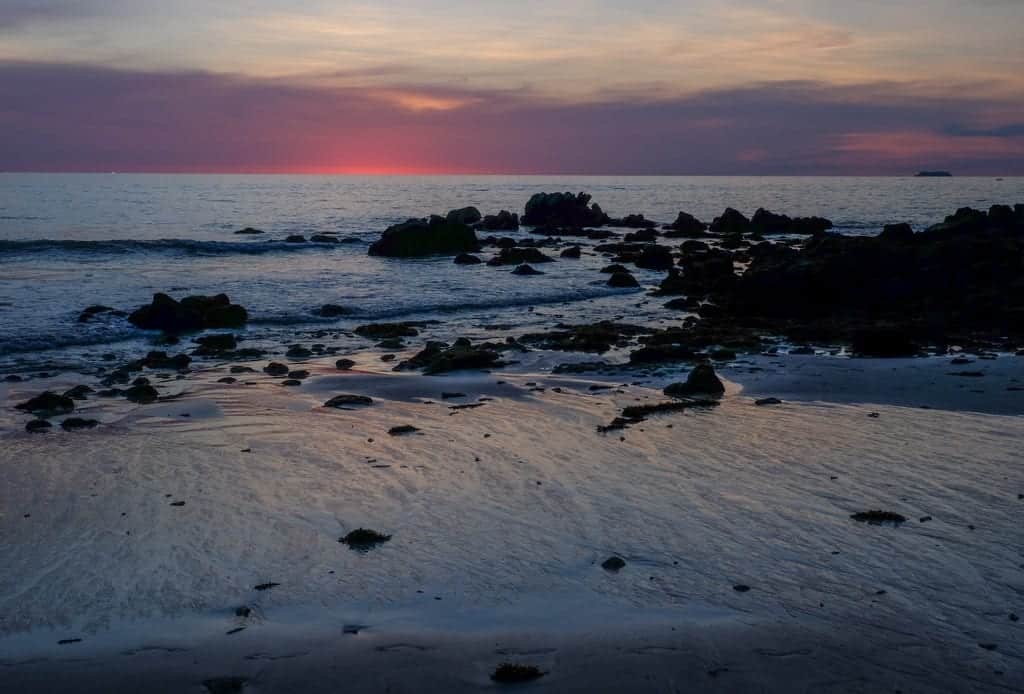 I've never seen a sunset like this before!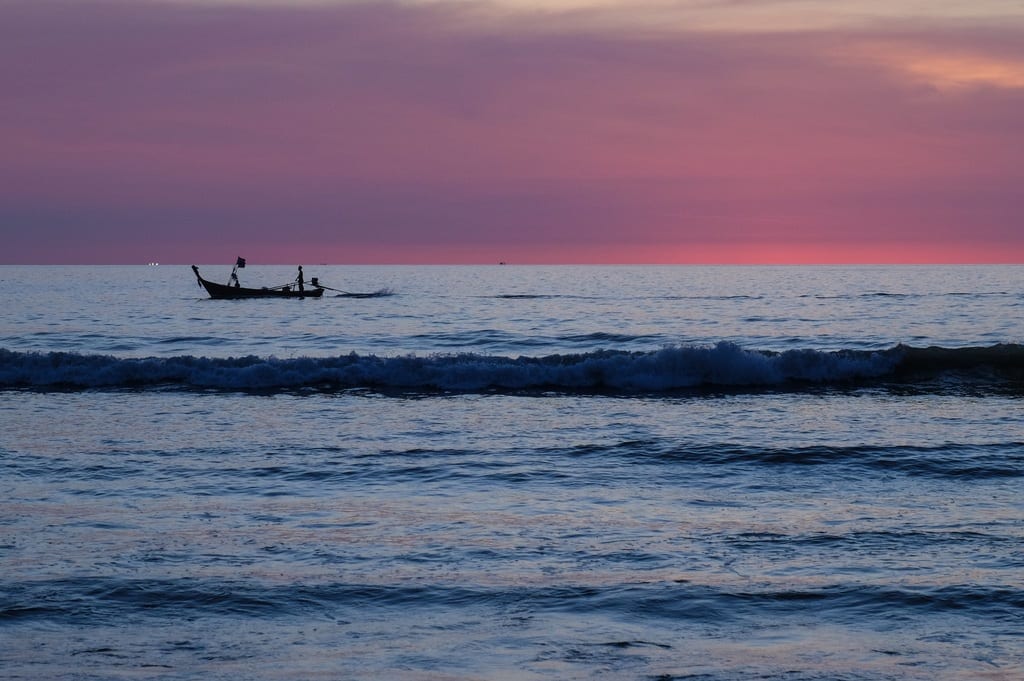 OF COURSE THE LONGTAIL BOATS SAIL BY AT THE BEST MOMENT POSSIBLE!!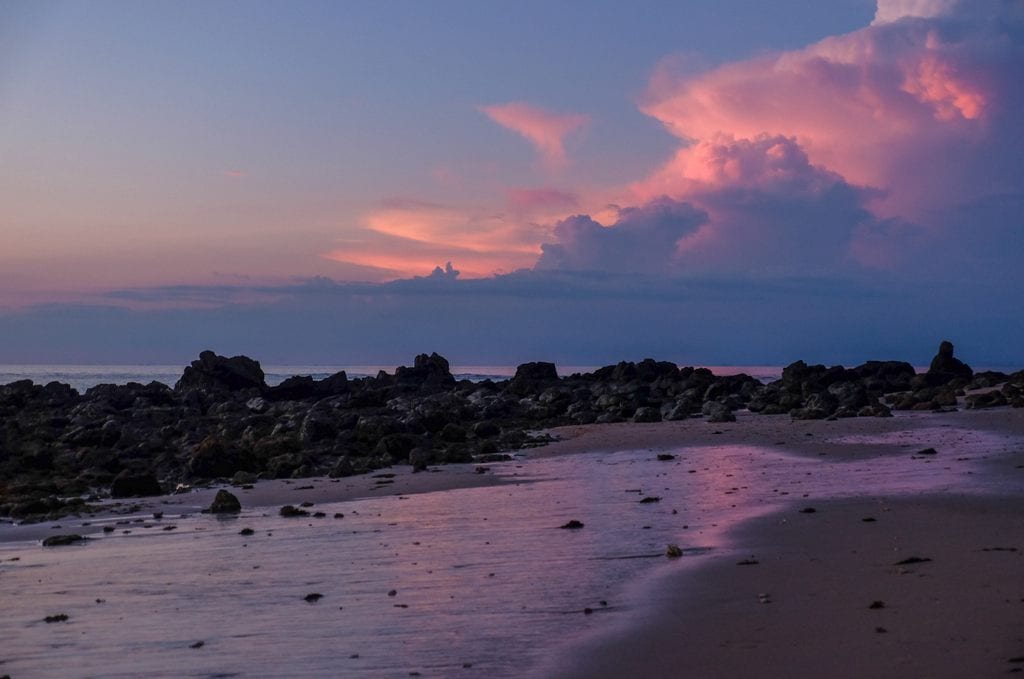 PERFECT cotton candy skies!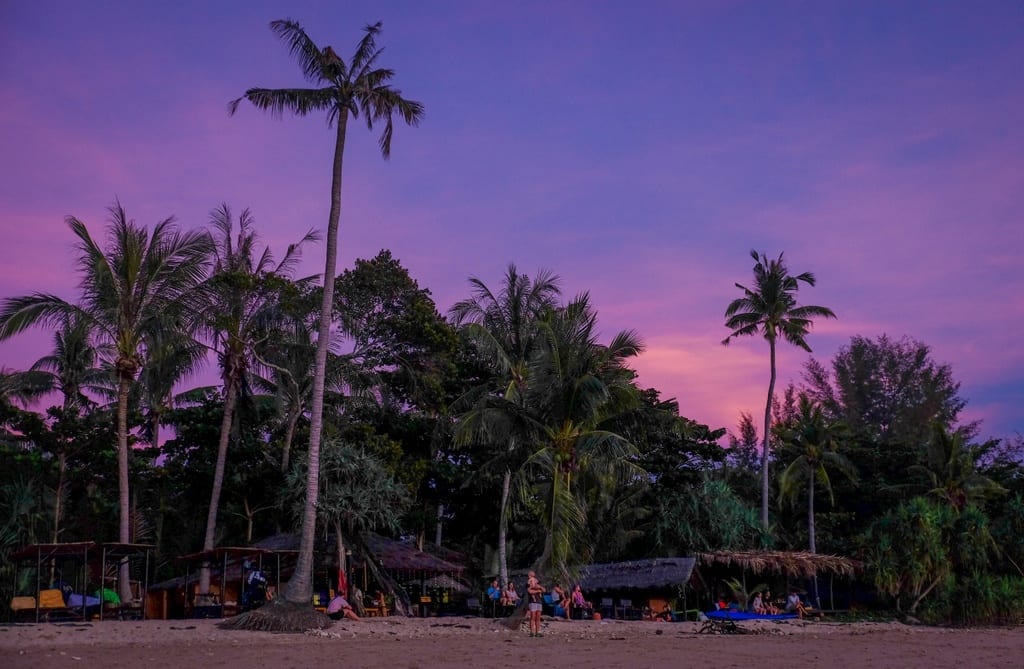 OH MY GOD, THIS IS ABSOLUTELY UNREAL. I CAN'T BELIEVE I ALMOST MISSED THIS!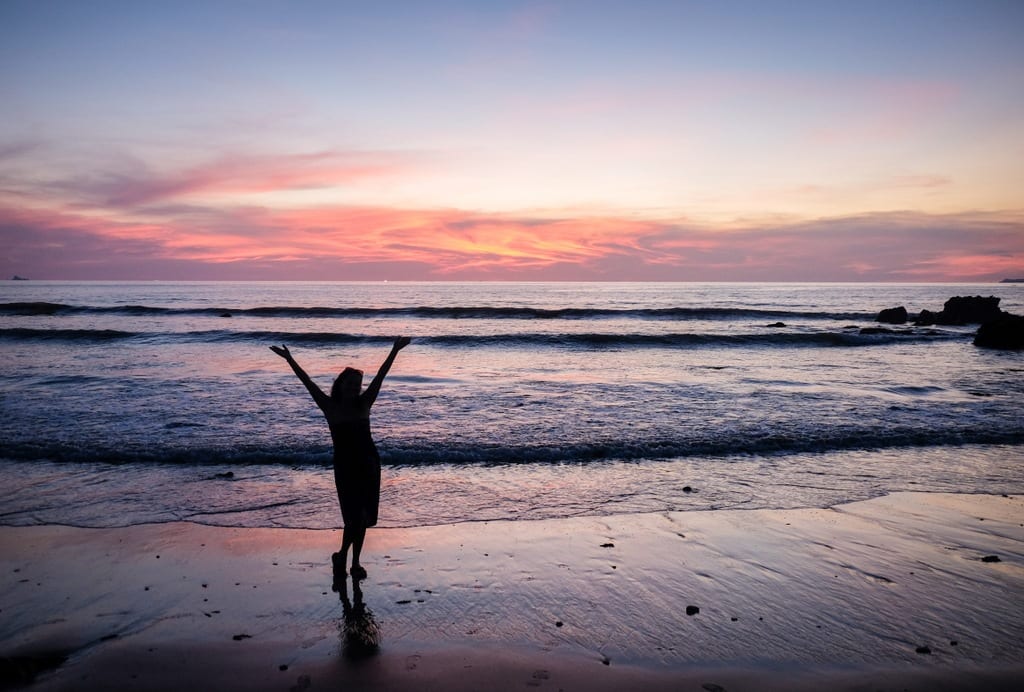 I shall dance in the surf to celebrate!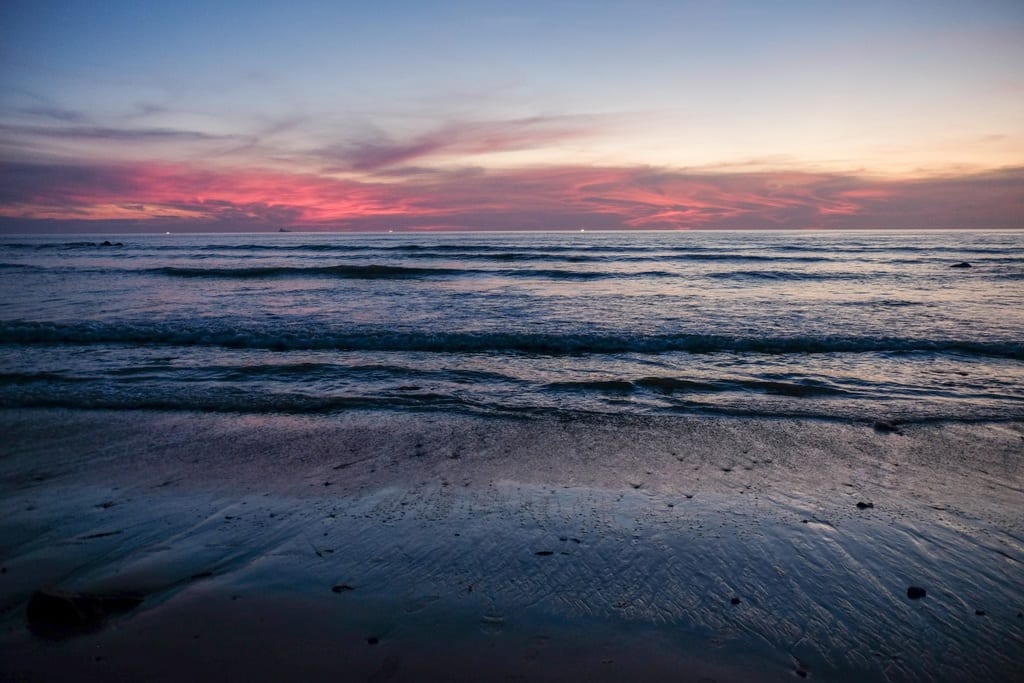 And the grand finale. I can't believe this sunset turned out so good.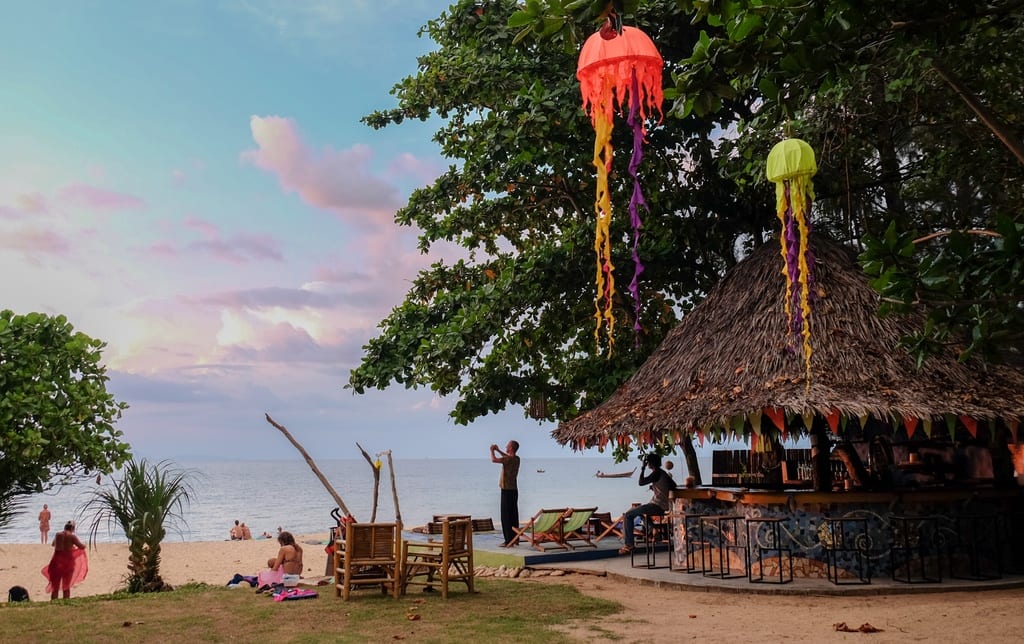 Sunset Drinks on the Beach
This sunset shot-by-shot above took place on Relax Bay, but one of my favorite places for sunset viewings is Sanctuary, a bar and guesthouse on Long Beach. It's nothing unusual or extraordinary — just a nice bar with nice people and a great place to watch the sun sink into the sea.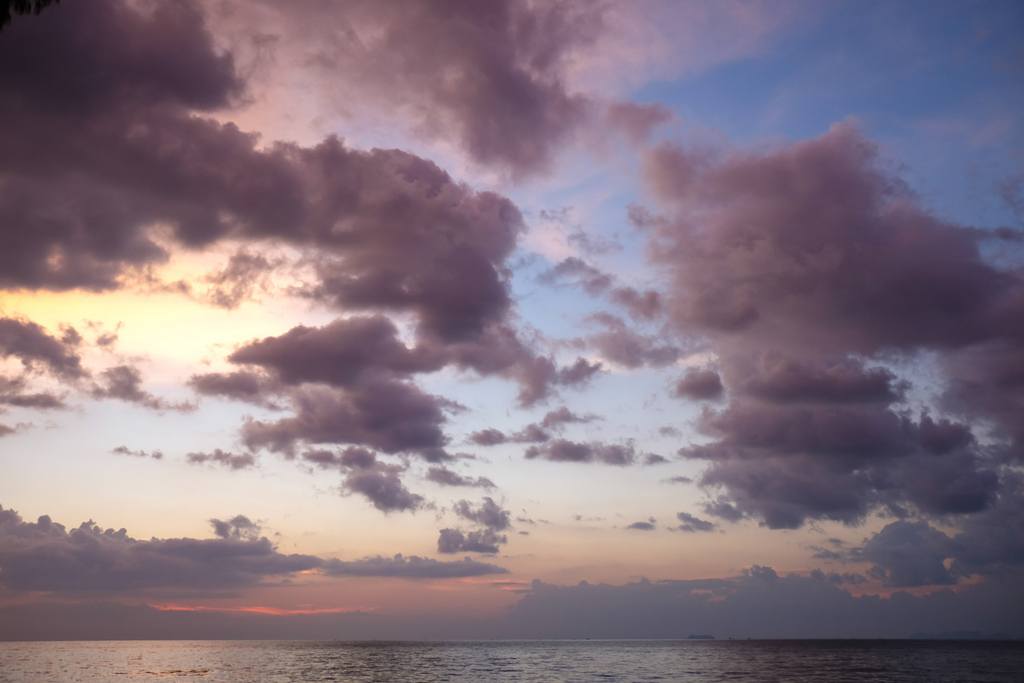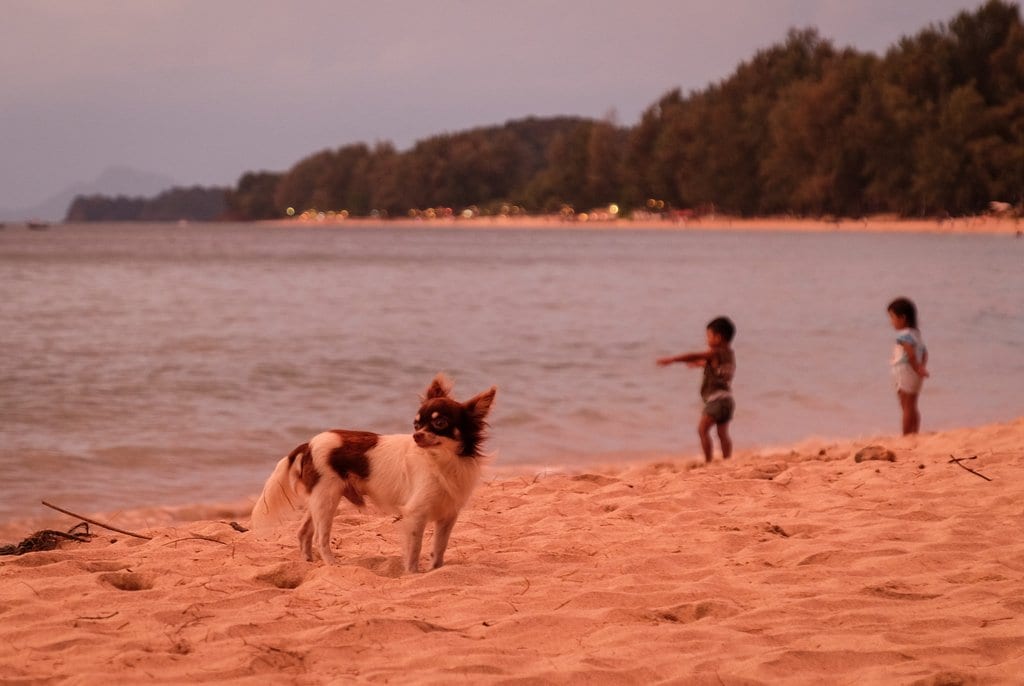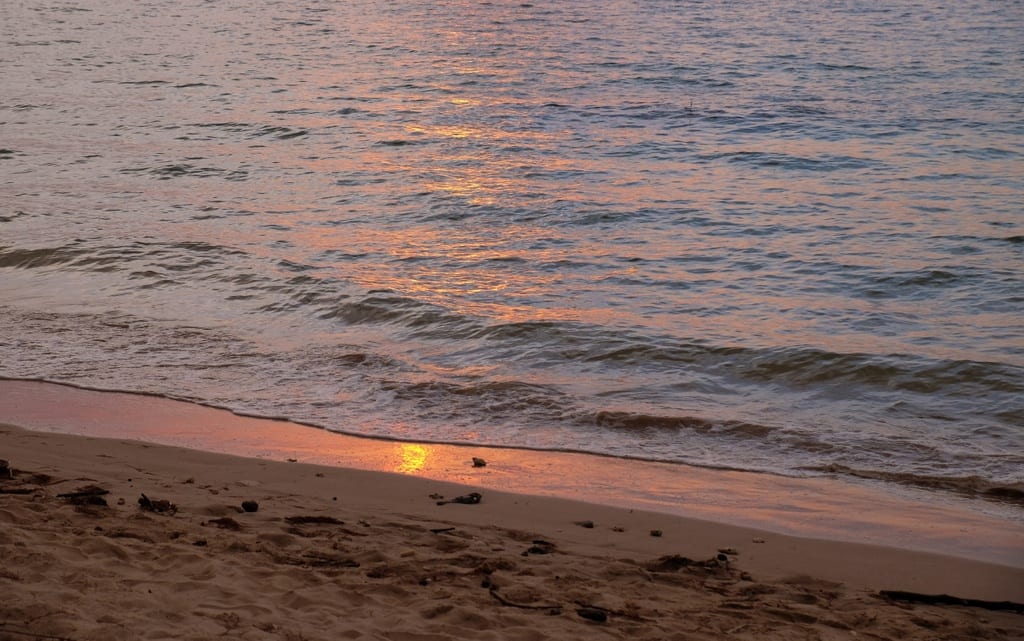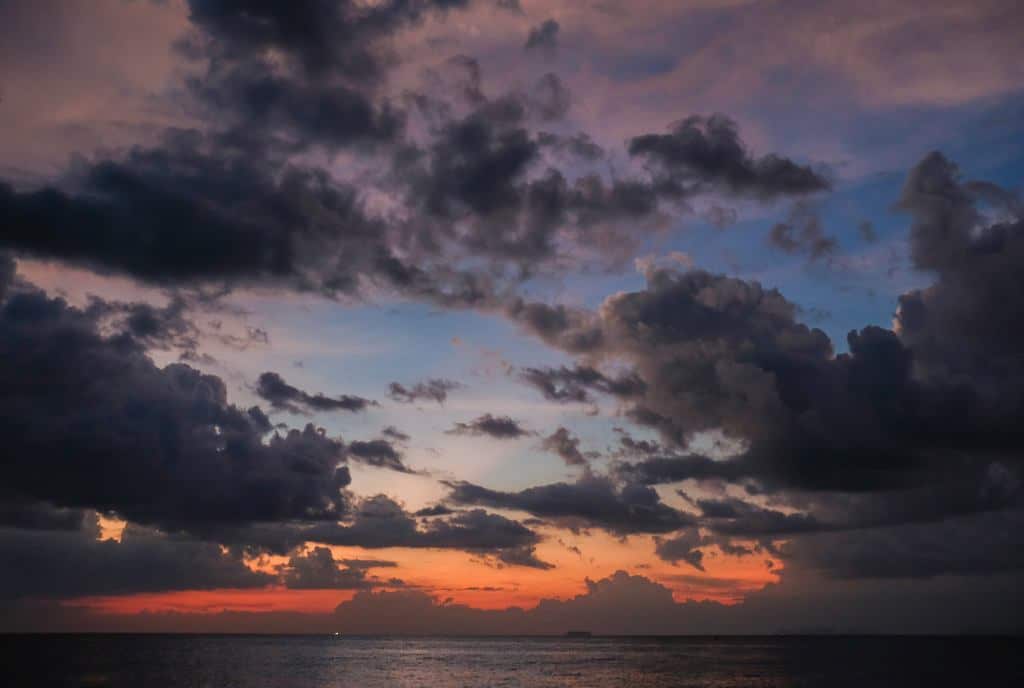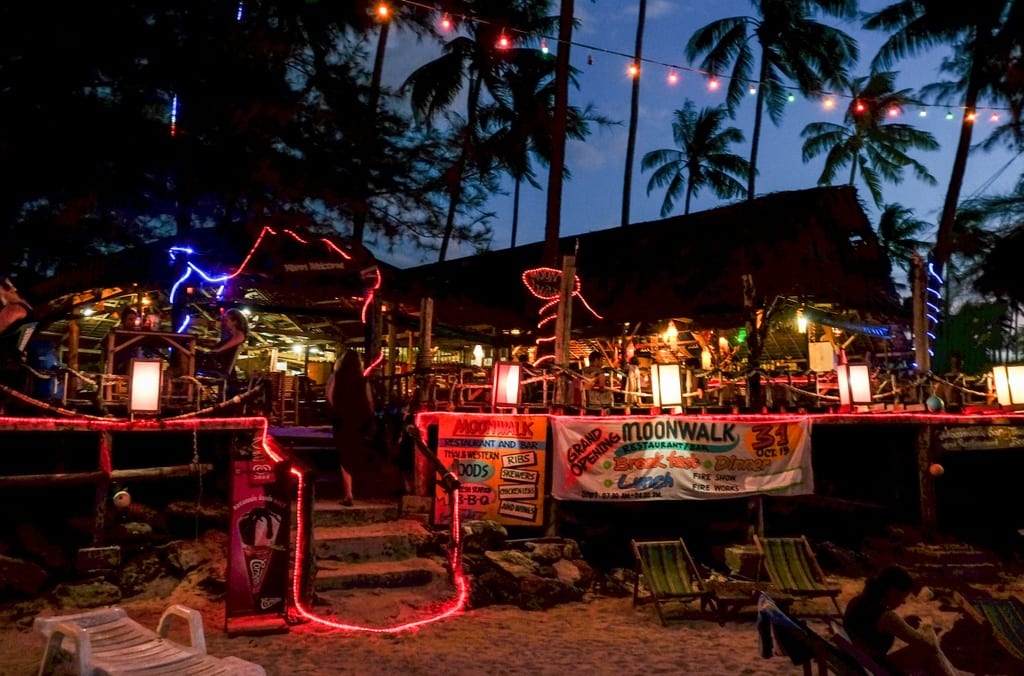 There are tons of bars on all the beaches and you might be able to get some happy hour prices on cocktails.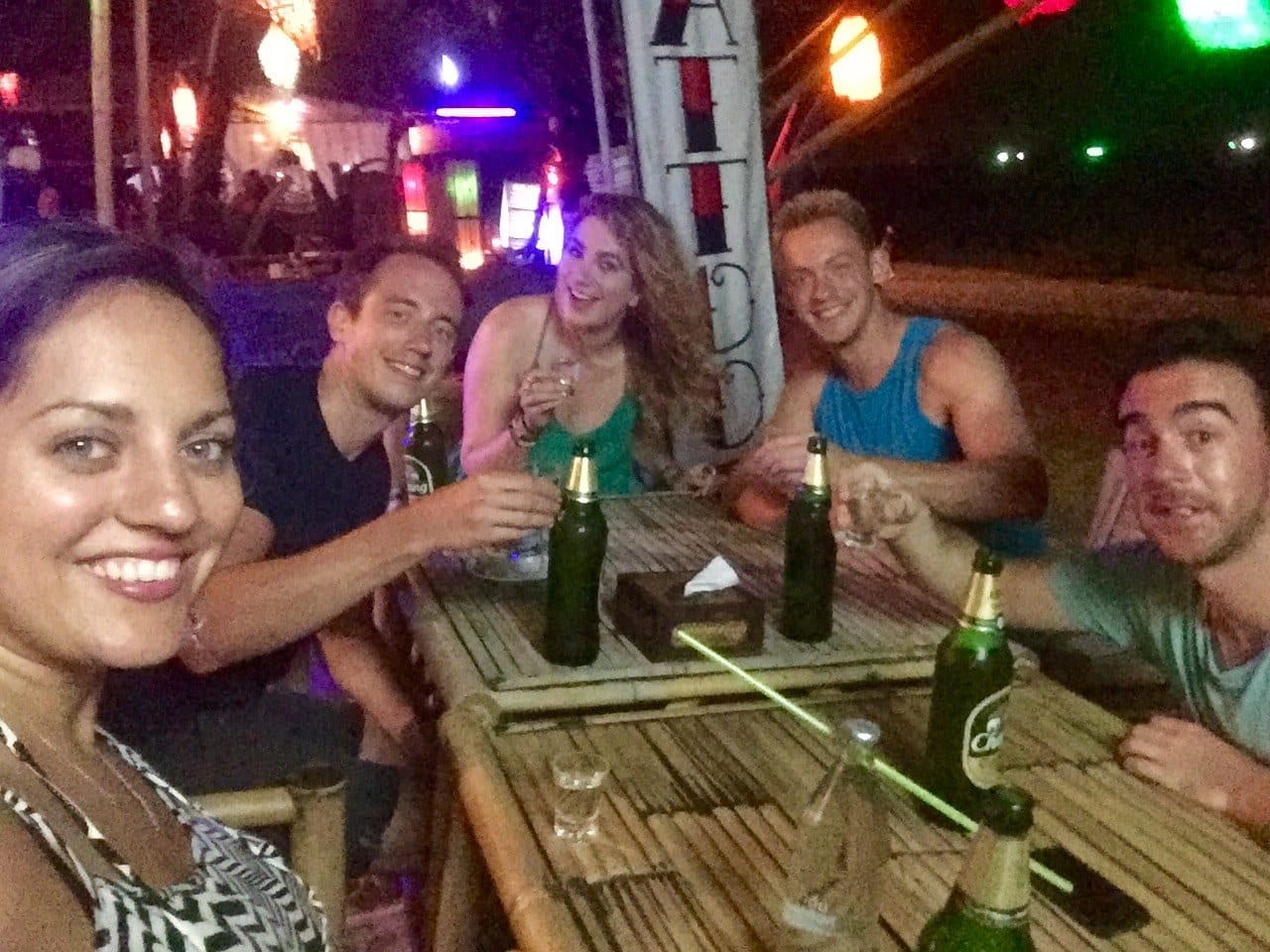 Best Restaurants in Koh Lanta
Koh Lanta has a ton of great places to eat, including one of my favorite restaurants in the world!
Here are three excellent options: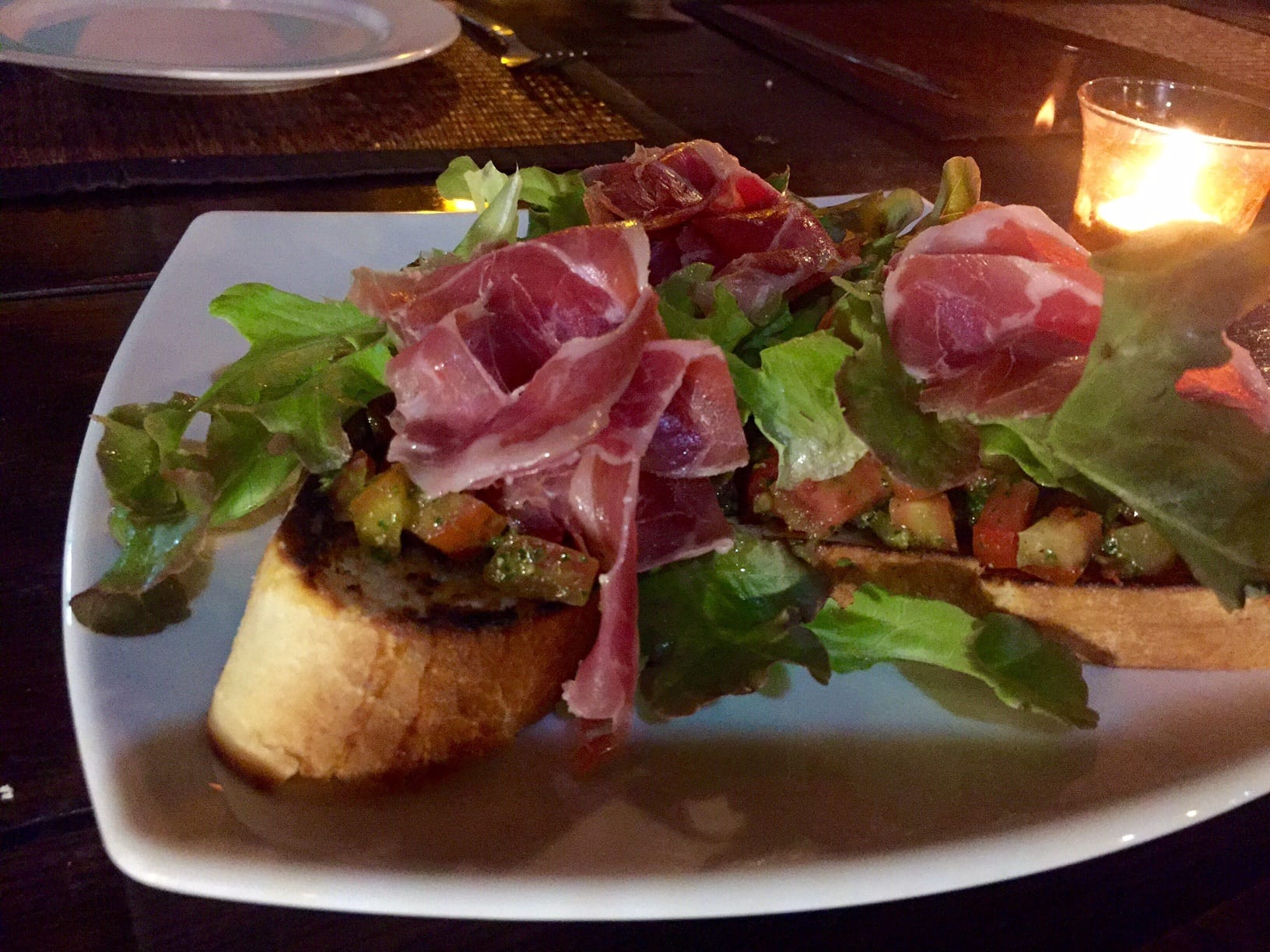 Red Snapper in Long Beach — This is one of my favorite restaurants in the world. I even spent Thanksgiving Day here once! Red Snapper's chef is from Holland and she's always changing the menu, which features international dishes and small plates. I'd recommend making a reservation here if you're visiting in high or shoulder season. Try everything.
Best dish: chorizo fried with brandy and garlic. My favorite since 2010 and I still dream about smashing those garlic cloves over the slivers of meat!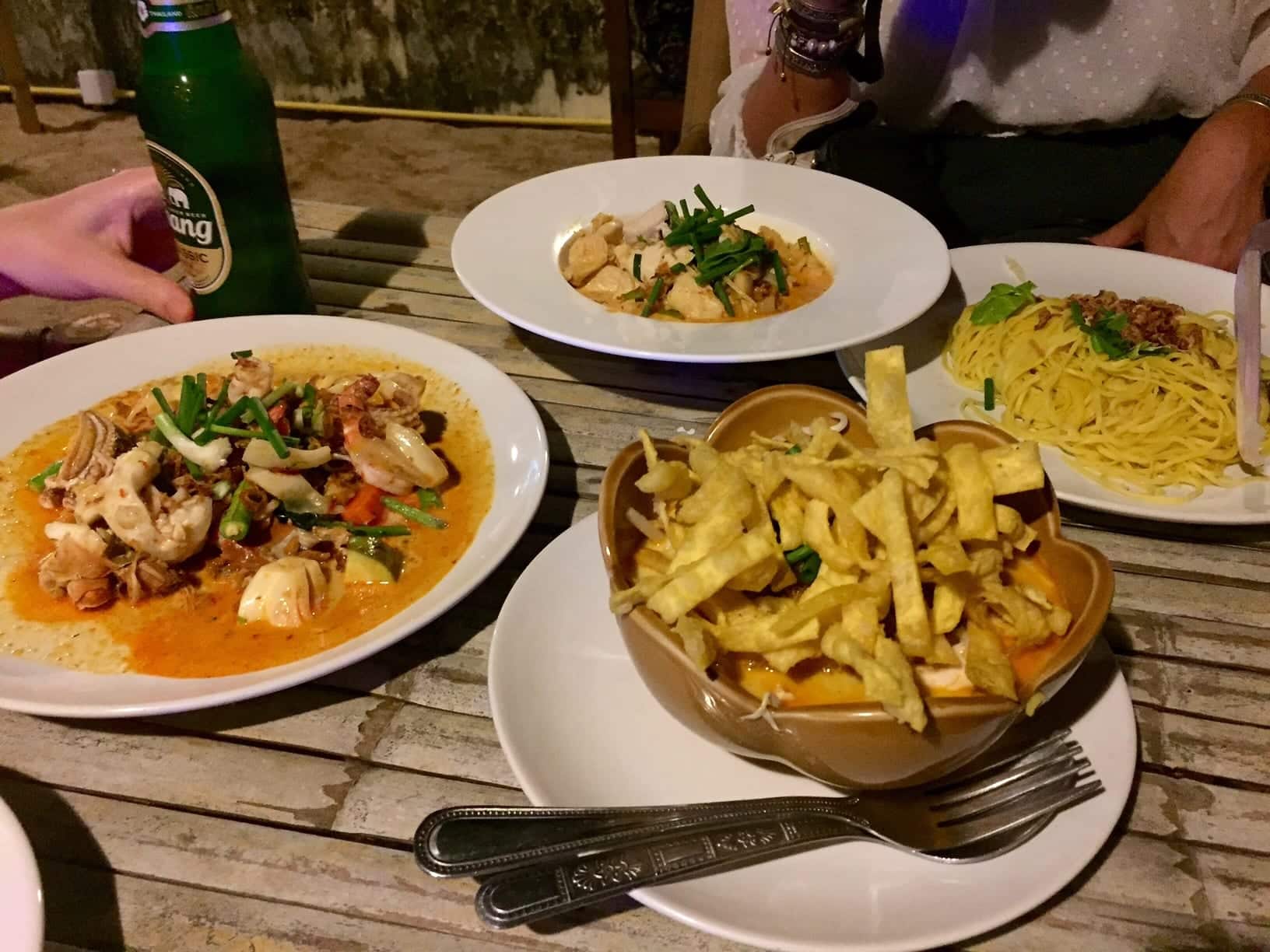 Kwan's Cookery in Klong Khong — If you're not planning on visiting Chiang Mai or the north, you must come here to experience some outstanding northern Thai dishes! Even if you've already been to Chiang Mai, the food here is so good that you'll be coming back again and again. Everything on the menu is fantastic here, and nowhere near the usual bland Thai-for-tourists fare.
Kwan's also offers cooking classes.
Best dish: khao soi. Pretty much every travel blogger is obsessed with this coconut-based noodle soup, and there's a reason for that!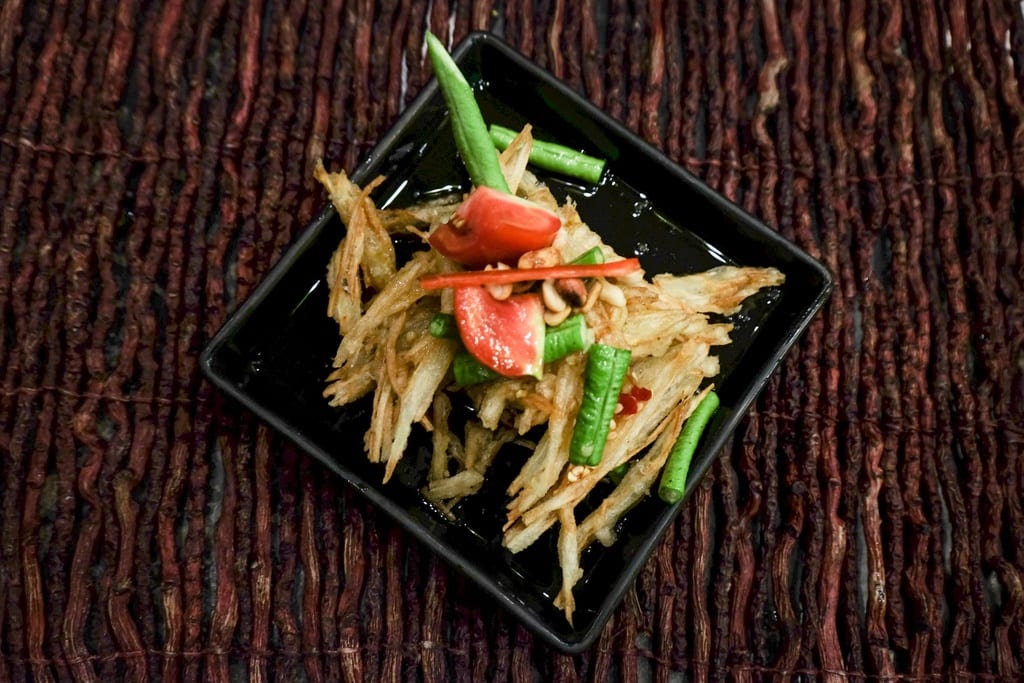 Time for Lime on Khlong Dao — Nothing but a six-course Thai tasting menu. Oh, and the best cocktails on the island! They're famous for their mojitos and the tasting menus, which can be made at different spicy levels, are a lot of fun. They also offer popular cooking classes and have an adults-only upper seating area.
Best of all, profits here go to Lanta Animal Welfare.
Best dish: the famous Time for Lime soup. Like all good Thai food, it's a combination of sweet, sour, salty, and umami, all pureed down into a wondrous blend.
Besides these three, there are plenty of casual places along the main road, some with names, some without. Islands can often be hit or miss, offering bland tourist-friendly Thai dishes, and Lanta can be challenging in that aspect. Look for casual places where locals are eating, not just tourists.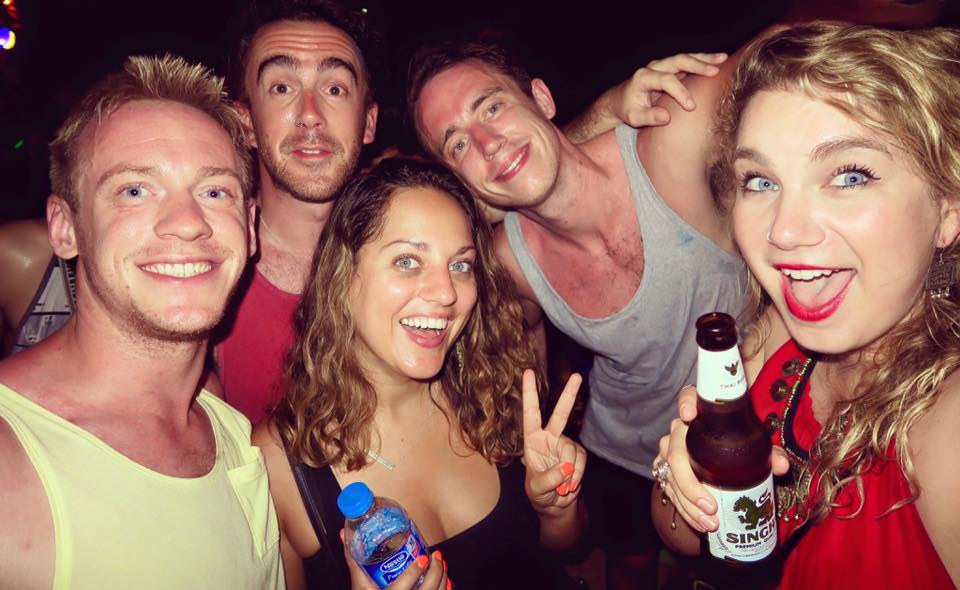 Party Up
Koh Lanta isn't a rollicking party island like Koh Phi Phi or Koh Phangan. Instead, there tends to be one place to be each night of the week.
Ask around for where the parties are. Two of our favorite places were Irie Bar for live music on Mondays and Pangea Beach Bar for the Tuesday beach party, both on Long Beach.
The beach party was especially fun! It's known as the night where I was exhausted and promised Brenna I'd stay three hours — then I got my second wind and we were dancing until 4:00 AM. The DJ was playing incredible music and it was the perfect level of a crowd. There were enough people that it felt like a big party, but it was sparse enough that the bartenders were dancing as hard as we were!
We ended up meeting three English guys who were our age at the party. Dude, meeting multiple cool thirty-something guys on the backpacker trail in Southeast Asia is like meeting a herd of unicorns! (Southeast Asia backpackers tend to skew young; Europe backpackers are even younger. Latin America backpackers skew closer to thirty-somethings.) We ended up hanging out for the rest of our time on the island.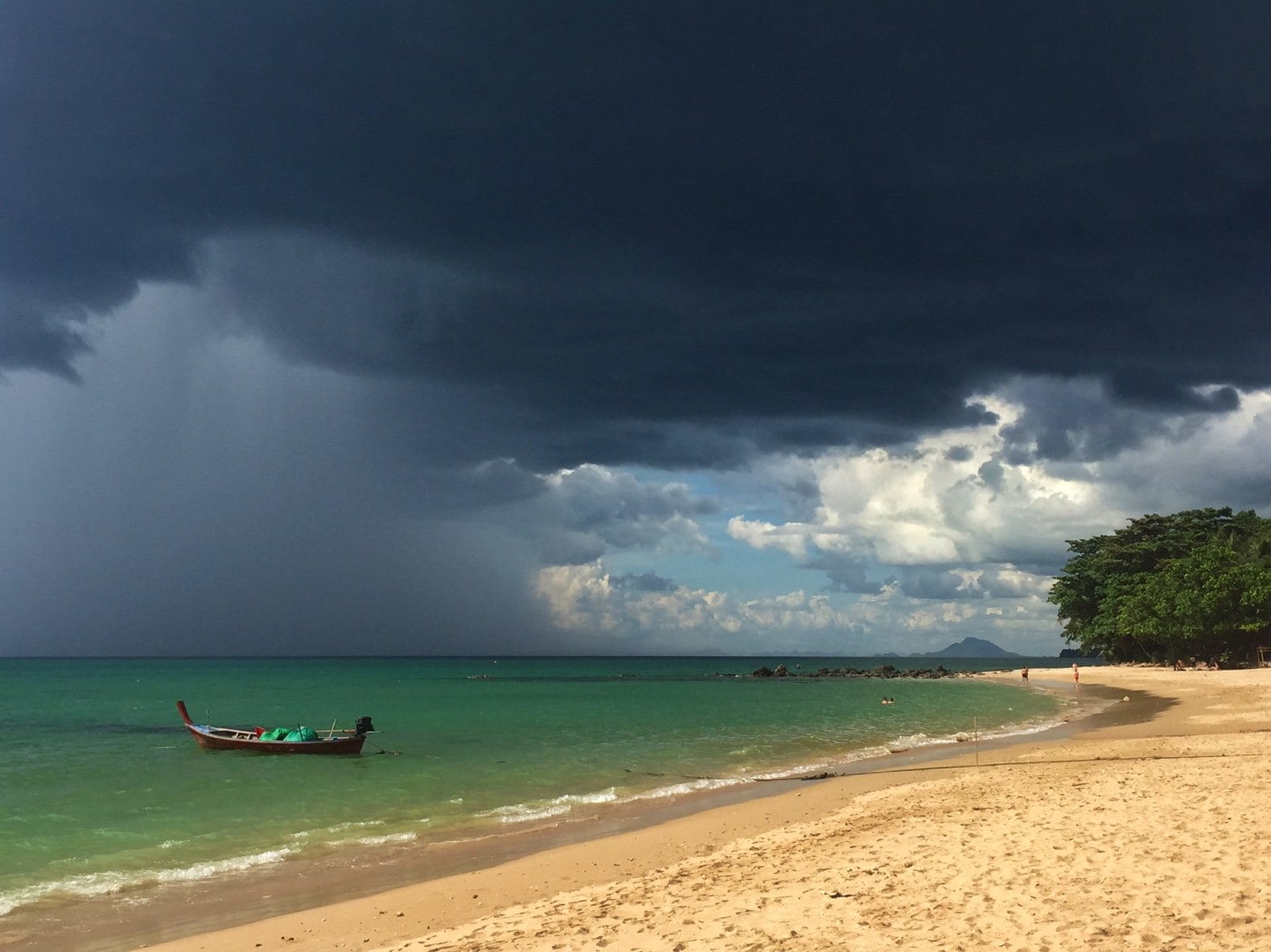 Best Time to Visit Koh Lanta: November or December
I've visited Koh Lanta twice in November and once in December and January. High season on the Andaman Coast runs roughly from December through April and this is when you'll have the sunniest weather.
November is my absolute favorite. It's still shoulder season, so you get sunny days about 2/3 of the time and big storms about 1/3 of the time. That picture above is November weather in a nutshell — a gorgeous sunny day with a big storm on the way!
Because of this, the skies are streaked with clouds, making bolder and more dramatic sunsets than during the sunniest season from late December to February.
That said, I know some people who came in November and had much worse luck, where it rained almost constantly. If you're nervous, I'd recommend pushing to December, just in case, but keep in mind rates are at their highest from mid-December to February.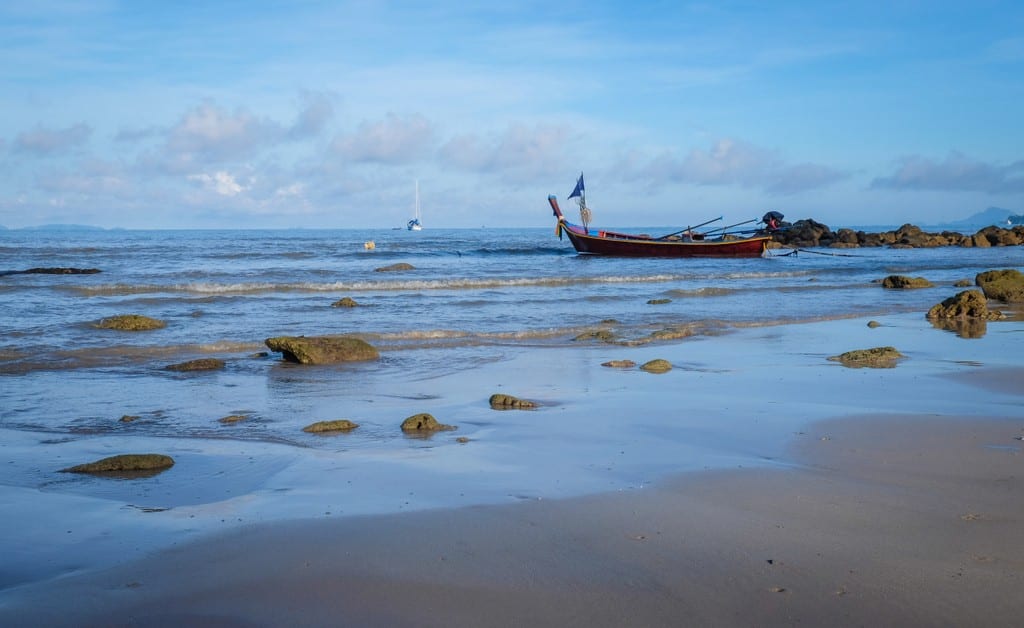 My Favorite Place in the World
The night of the beach party, one of the guys and I were chatting about blogging and he asked me that same question that I always get: "So, what's your favorite place?"
"Here!" I exclaimed. "It's actually here. I've loved this island for five years and this is my favorite trip yet."
Since visiting Koh Lanta for the first time, I've sent more than 30 of my readers here as well. It has made me so happy to hear about more people falling in love with my beloved island.
Consider visiting Koh Lanta later this year. Whether you visit with a friend, like I did, or solo or with a partner or with your family, I know you'll appreciate what a special place this island is.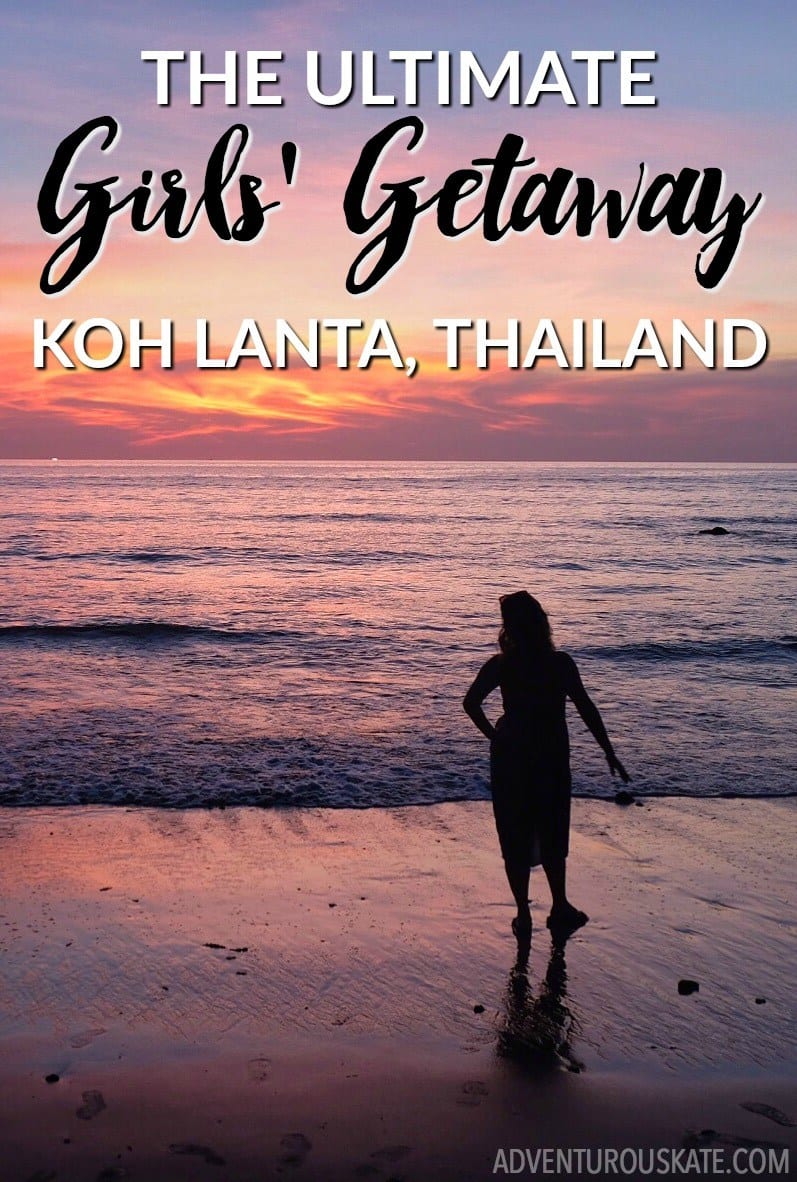 Essential Info: To get to Koh Lanta, take a ferry from Krabi town or Ao Nang. Tickets should be around 400-500 baht ($11-14). There are also ferries from smaller islands further south like Koh Mok and Koh Lipe. You can check ferry schedules here. If you're flying in, you can book a transfer to Krabi's pier from the airport.

I recommend staying at least a week to get the full relaxed experience, but if you're short on time, stay for at least three days. Less than that and you're doing yourself a disservice.

To get around the island, flag down a tuk-tuk on the main road. Know the beach where your destination is located. Most of the time it should cost less than 100 baht ($3) for two people, more with more people.

Koh Lanta is a Muslim island. If you're a light sleeper, don't choose a guesthouse next to a mosque, as the call of prayer will ring out early. Swimwear is fine at the beach and at resorts but wear real clothes when you're in town.

Lanta Animal Welfare runs tours at 12:00 PM and 5:00 PM. Dogs are walked before 11:00 AM and after 3:00 PM to avoid the heat. Find out about volunteering here and pet adoption here.

If you're interested in renting a motorbike, talk to your guesthouse and they'll either rent to you or recommend someone who will. You'll need to leave your passport as a deposit.

Soontreya Lanta Resort's rates for a bungalow with two twin beds or a queen bed start at 1,800 baht ($50) in low season (May 1-October 31), 2,700 baht ($75) in high season (November 1-December 14 and March 1-April 30), and 3,500 baht ($. The cheapest rates tend to be on HotelsCombined. You can find other hotels on Koh Lanta here.

Want more? Read Brenna's post about our trip here! All photos in this post with me in them (excluding selfies) were taken by Brenna.
What's your favorite place in the world?