Adventurous Kate contains affiliate links. If you make a purchase through these links, I will earn a commission at no extra cost to you. Thanks!
Visiting Paris is an experience that every traveler should have. Paris is the first city I fell in love with. More than 70 countries later, it's still my favorite city in the world.
Since my first trip at the age of 16, I've returned seven more times, trying to uncover more layers of the city on each visit.
I'll never succeed in peeling back every layer. Paris, like New York and London, is one of those cities that will have portions of it forever shrouded in mystery, no matter how hard you explore. Nobody could ever get to the core of Paris.
But you don't need to know everything. You just need to know how to have a great trip to Paris.
I've collected 100 travel tips on everything about Paris: things to do, where to eat, how to get off the beaten path, and whether French people are really that rude.
I hope your trip to Paris is the first of many. Enjoy this list!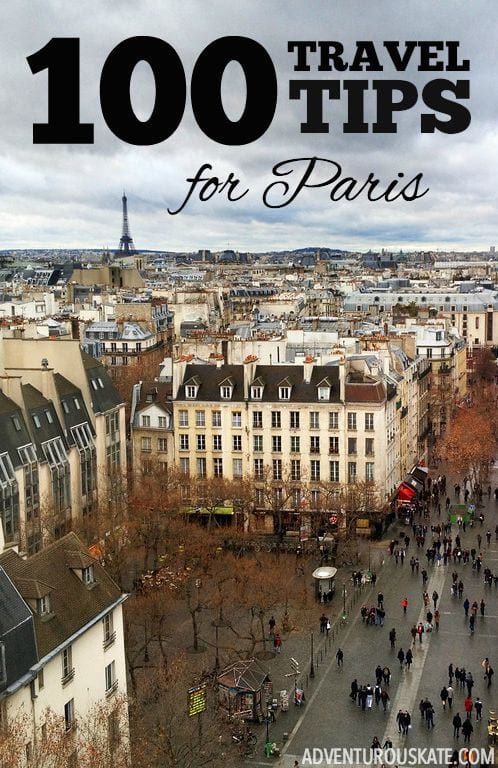 General and Etiquette
The French have a reputation for being rude. It's more accurate to say that they are formal and minimize interaction with strangers. Don't expect to talk to them like you would with someone in America. To be polite in France is to keep your distance rather than pal up, to keep a neutral expression rather than a wide grin, and to only speak when necessary.
Always say, "Bonjour, monsieur," or "Bonjour, madame," whenever you enter a shop or restaurant. In France, this is basic manners and something that children are taught at a young age. Failing to do this may earn you rude treatment in return. Say, "Au revoir," when you leave, too.
Speak as much French as you can. Making a genuine effort to speak French will almost always get you better treatment than leading with English. At minimum, learn bonjour and au revoir, sil vous plaît and merci, pardon and excusez-moi, numbers 1-10, je voudrais (I would like — use when ordering in restaurants), and parlez-vous anglais?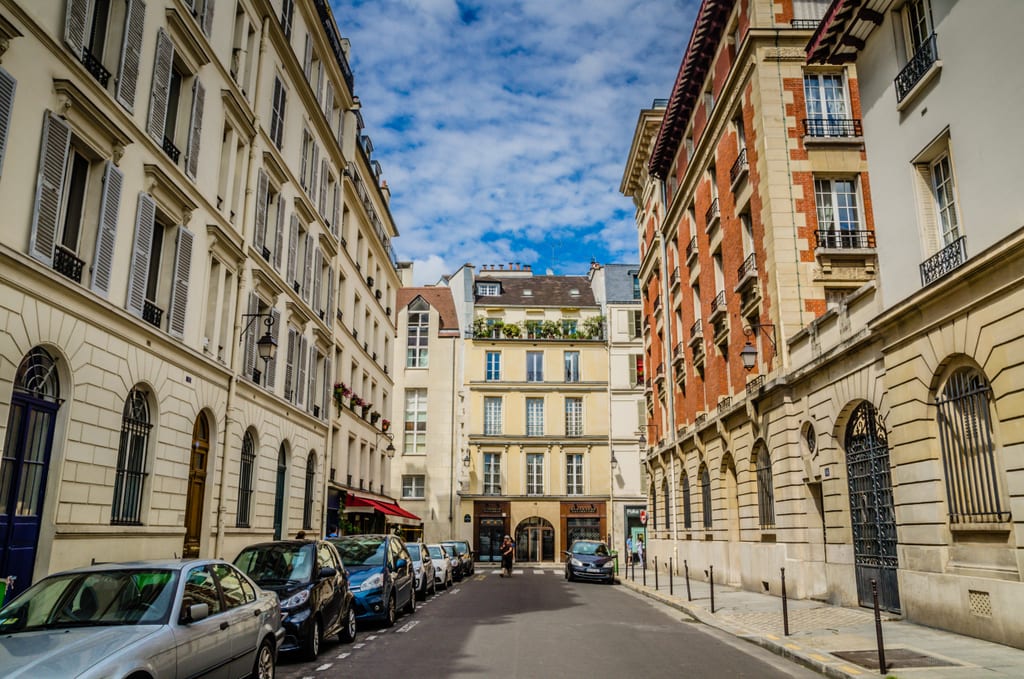 Accommodation
There's no need to stay at a hotel near the airport unless it's for one night and you have a very early flight the next day. Paris's airports, Charles de Gaulle and Orly, are both far outside the city center.
Cobblestone Paris Rentals is perfect accommodation for when you want something special. The apartments are so Parisian and beautifully decorated. (Plus: tell them Adventurous Kate sent you and you'll get a free Seine river cruise!)
If you want to stay in a Paris hotel, compare the best rates here. Paris hotels can be expensive, but there are deals to be had.
For more on where to stay in Paris, check out this comprehensive guide.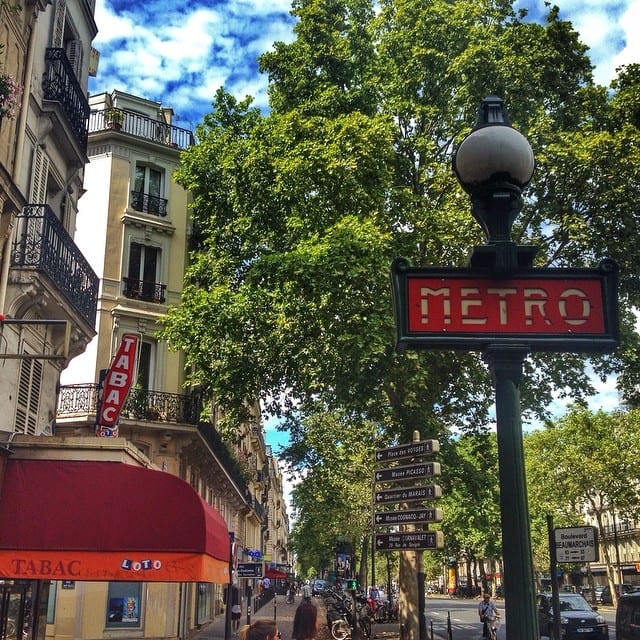 Transportation
Use Skyscanner to find flights to Paris. There are tons of direct and connecting options, and Skyscanner tends to have the lowest prices.
The metro is an easy, comprehensive, and safe way to travel through Paris. If you're up for a bit more of a challenge, consider taking the bus.
If you're traveling through Paris, it's often best to buy a carnet — a set of 10 metro tickets. This is often the best value choice for travelers.
Get a free app with a Paris metro map for your phone. There are several of them and they're all very similar. It's much easier than lugging around a map with you.
The best way to get to Paris from Charles de Gaulle Airport is to take the train. It will take you into the heart of the city, including major stations like Gare du Nord where you can take the metro to your final destination. Taxis will be very expensive.
There is absolutely no need for a car in Paris. If you insist on one, know that you'll be dealing with crazy driving, expensive parking, and a lot of hassle.
Taxis are abundant in Paris and Uber exists as well, though it's limited compared to other cities. Perfect for if you want to get somewhere quickly and privately, though be aware that rush hour traffic can make a journey longer than the metro.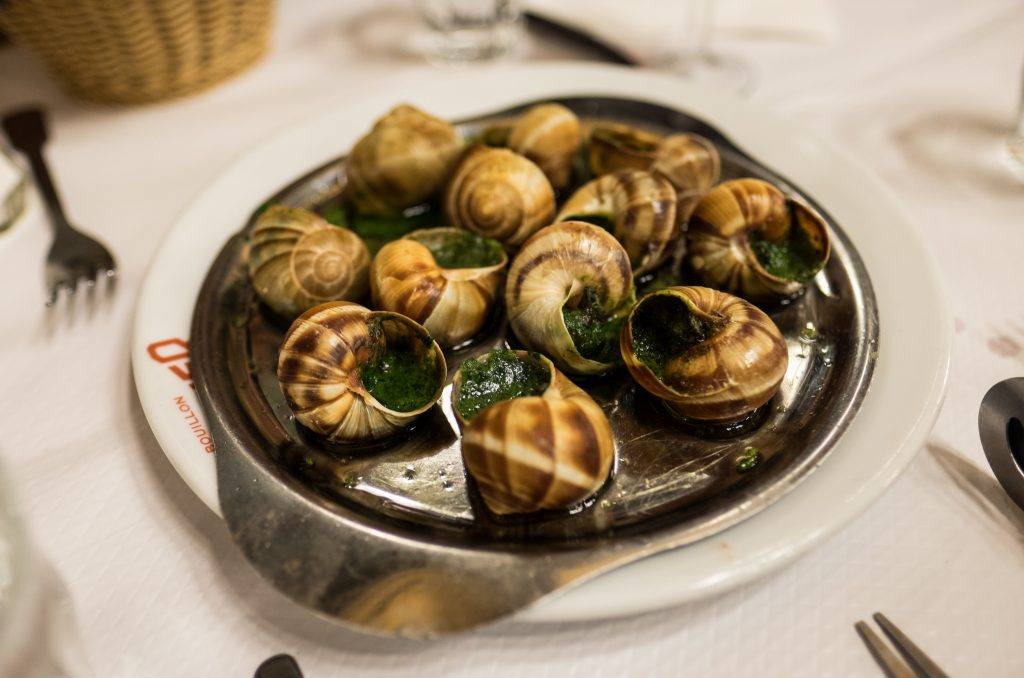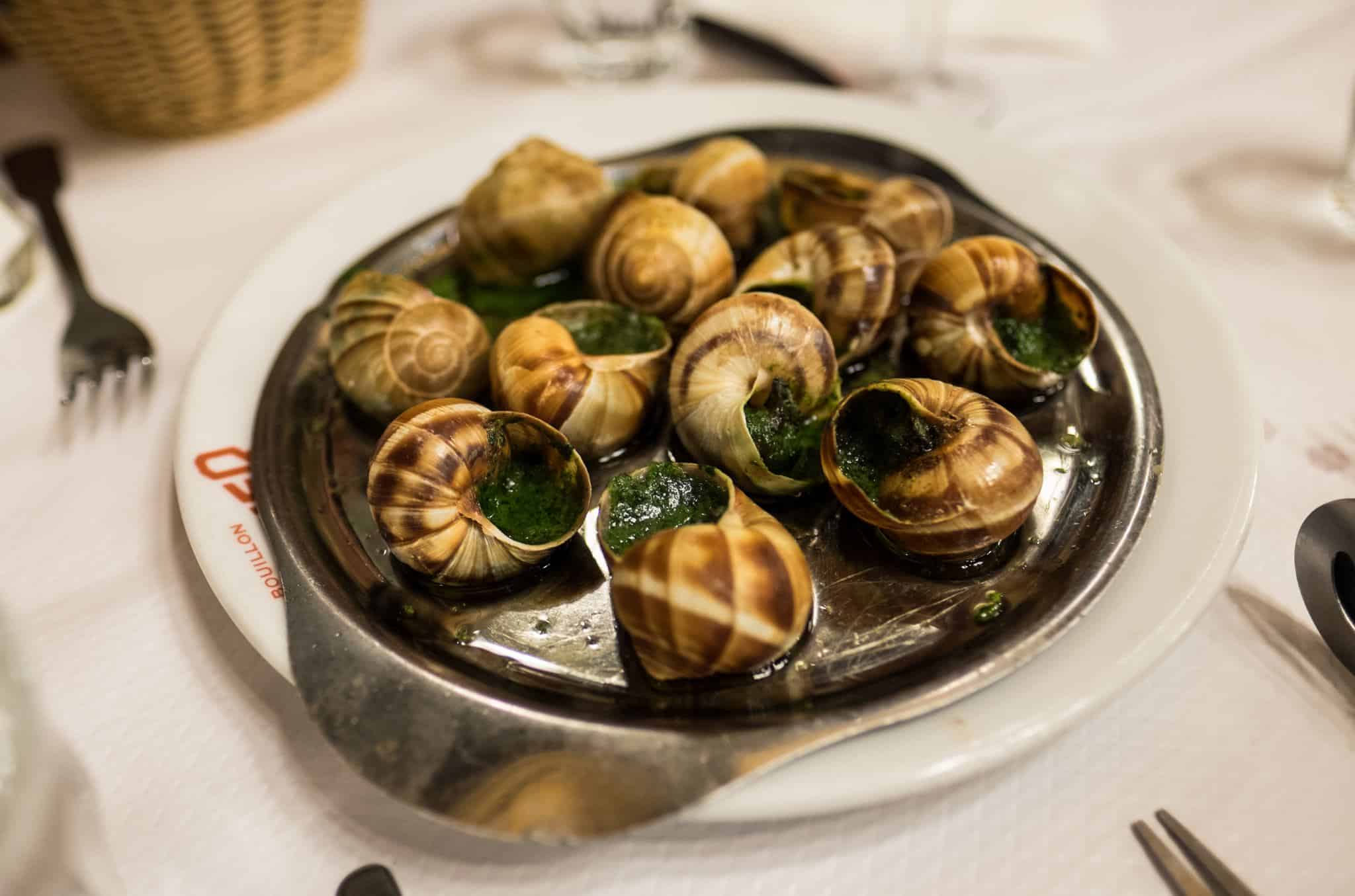 What to Eat in Paris
Parisians tend to eat dinner at 8:00 PM or later. You may not find restaurants open until this time. Unlike other countries, it's rare to find nicer restaurants open between meal times, but cafes are open all the time.
Try some traditional French dishes that you may not have tried at home. My recommendations? Escargots (snails cooked in garlic and butter), steak tartare (raw beef mixed with spices and an egg), confit de canard (duck cooked in its own fat), cassoulet (a dish with beans, sausage, and confit de canard), quiche lorraine (quiche with cheese and ham), and moules marinières (mussels cooked in white wine, garlic, and spices). And plenty of macarons, baguettes, and pains au chocolat, of course!
The proper French meal ends with cheese. And it's serious business in a country with a cheese for every day of the year.
For an ultimate steak frites experience, visit Le Relais de L'Entrecôte. You're served a mini steak frites, and after you're finished, they bring you another steak and some more frites.
L'as du Falafel has the most famous cheap meal in Paris. Their falafel is outstanding and it's best eaten on a bench in the nearby Place des Vosges.
Crepes are everywhere, both as street food and in restaurants, but make sure you try the real thing. Head to Breizh Cafe for an authentic buckwheat galette followed by a salted caramel crepe with chantilly cream.
Be sure to visit a traditional boulangerie, or bakery. Pick up some baguettes, some pastries, or whatever mysterious item looks delicious. One that I recommend is Du Pain et Des Idées in the 10th.
Believe it or not, there is a restaurant that is very Parisian, with nice food, not too touristy, and with reasonable prices (for Paris, that is). It's called Chartier and it's in the 9th. Prepare to wait in line, as it's very popular.
Go for a picnic at least once. Pick up some baguettes, some cheeses, some fruits, and a bottle of wine and head to the nearest park. The Champs de Mars, in front of the Eiffel Tower, is a classic place to do this, but Paris has parks all over the city.
Don't miss out on ethnic dining in Paris. If you're getting sick of French food, consider going out for Middle Eastern, Vietnamese, Japanese, Indian or North African food. These cuisines in particular are found all over the city.
Are you a vegetarian? There are lots of dishes to try in Paris. Crêpes and omelets, which the French eat for lunch or dinner, are always good options. If no vegetarian main dishes are on the menu, meat-free vegetable sides and salads are always available. Also consider the ethnic options listed above.
Are you a vegan? It's more of a challenge, but not impossible. In addition to considering the ethnic options listed above, some vegetarian restaurants catering to vegans include Pousse-Pousse, Macéo, Le Potager du Marais, and Le Bar des Artisans.
Gluten-free in Paris? Definitely doable. Celiac disease and gluten intolerance are becoming increasingly understood in Paris. Learn the translation or bring cards (see below). If all else fails, order a plain grilled hunk of protein.
Do you have food allergies or dietary restrictions? Consider traveling with French food allergy cards, which explain what you can and can't eat in a way the French can understand.
Go on a Paris food tour. Eat your way across the city and learn from a guide. Consider a Latin Quarter food and walking tour, a Marais food tour with wine and cheese tasting, or a chocolate and pastry tour.
Take a Paris cooking class. Whether you end up making croissants, macarons, or a full meal from produce you picked out at a local market, there's nothing like learning French cooking techniques in the heart of Paris. Learn how to make a three-course French meal that will impress your loved ones. Something more specialized? Learn how to make baguettes and croissants, or learn how to make macarons — or if you're gluten-free, learn how to make a variety of gluten-free Parisian desserts!
Join a dinner party at a Parisian home. Most famous is Jim Haynes' epic Sunday dinner parties, which he's hosted for 30 years. For greater variety, check out EatWith.
Paris Neighborhoods
Paris is a collection of arrondissements — numbered neighborhoods. The 1st is in the dead center of the city and the neighborhoods spiral outward from there, with 1-12 being the most central. You can tell the arrondissement by the last two digits in an address's postal code.
The 1st is the geographical center of the city and home to some of central Paris's top destinations, including the Louvre, the Tuileries Gardens, and part of Ile de la Cité. Here you'll also find Les Halles.
The 3rd/4th (the Marais) is a funky little neighborhood that has historically been home to the city's Jewish and LGBT populations. Today it's a ritzy yet funky neighborhood brimming with boutiques and parks. Also here are the Centre Pompidou, Ile Saint-Louis, Place des Vosges, and the Hotel de Ville.
The 5th (The Latin Quarter) is home to the Sorbonne and Pantheon and is popular with students and young people to this day. Parts of it are a joy to visit; parts are absolute tourist traps. Tread lightly.
The 6th (Saint-Germain) is where you'll find the former haunts of Camus, Sartre, and Hemingway. It's also filled with a wide variety of boutiques and cafes and the Jardin du Luxembourg. Some cafes of note include Les Deux Magots and Cafe de Flore.
The 7th is home to the Eiffel Tower. This is a ritzy residential neighborhood and there isn't a lot to do beyond seeing the Tower and Les Invalides, home to Napoleon's tomb.
The 8th is home to the Champs-Elysées and shopping central. Also here are the Arc de Triomphe and Place de la Concorde.
The 9th is home to the Opéra and it makes a nice uphill neighborhood bridge between the popular shopping areas and Montmartre. This is where I recommend people visit to find a central neighborhood that isn't as touristy.
Belleville, spanning the 10th and 11th with parts of the 19th and 20th, is the up-and-coming artsy area of Paris. Full of vibrant immigrant communities, art, edgy shops, and lower prices than you'd expect in some of the more traditional neighborhoods, Belleville is well worth a visit.
Montmartre (the 18th) is a hilly neighborhood home to the Sacré-Coeur, the Moulin Rouge, and the artist-filled Place du Tertre. This has historically been a bohemian neighborhood. While areas like Rue Lepic and its offshoots have lots of charm, the Pigalle area is seedier and home to many sex shops.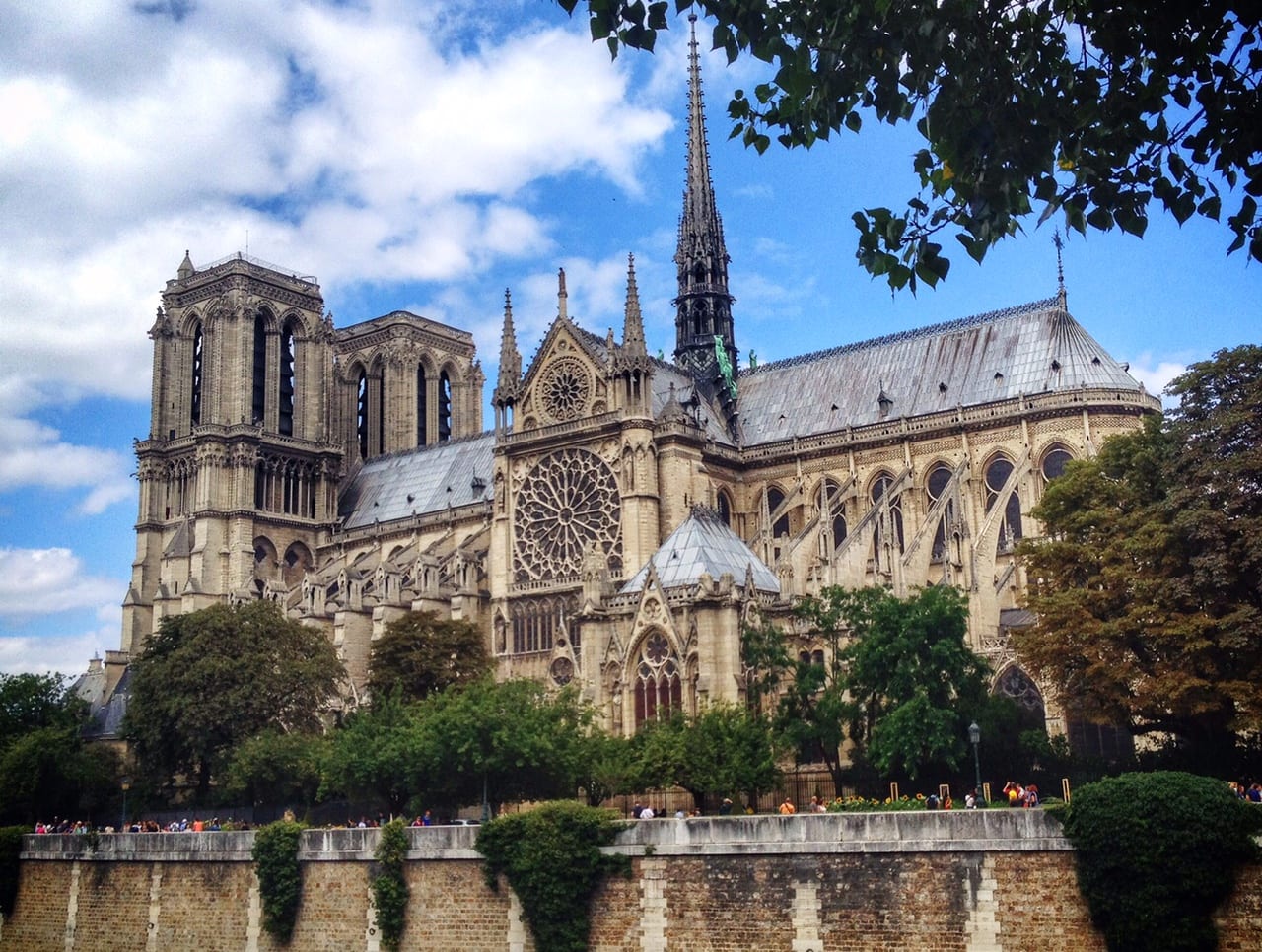 Things to Do in Paris
The Paris Pass gives you free or reduced admission to lots of attractions, plus transportation. Unfortunately, it's fairly expensive. Tip? Add up the costs of what you want to do, then compare it to the Paris pass and see if you're better off buying the pass or buying individual tickets. Another option is the Paris Museum Pass.
Many places let you book tickets ahead of time. The Louvre, the Musée d'Orsay, and the Eiffel Tower, among other destinations, allow you to book tickets in advance to cut down on waiting in line. This is a smart option, especially during the busy summer months.
Want the best view of Paris? Go to the top of Galeries-Lafayette in the 9th, the Centre Pompidou (Beaubourg), the top of the Montparnasse Tower, the top of Notre-Dame, the top of Sacré-Coeur, or the top of the Arc de Triomphe. The view from the top of the Eiffel Tower has no Eiffel Tower in it, and isn't that what you want when taking a photo of Paris?
Climb to the top of Notre-Dame. While the cathedral is worth visiting on its own, it's even better to climb to the top of the bell towers and take in the view. If you've ever wanted the iconic photo of gargoyles looking over Paris, this is where to get it!
Gawk at the stained glass at Sainte-Chappelle. This church isn't as famous as Notre-Dame, but the detail in the stained glass windows is spellbinding.
Get your portrait drawn at Place du Tertre in Montmartre. If you've dreamed of being drawn by a Parisian artist, this is where to come. Ignore the artists who rove the streets and offer to draw you; instead, wander the square and find a sitting artist whose work you like.
Climb to the top of the Eiffel Tower. It couldn't be more of a cliché, but you've got to do it! Keep in mind that lines can be very long here — this is one of the best places to buy tickets in advance. You can skip the line and join a small group with a guide, too.
Seeing the show at the Moulin Rouge is very expensive — but an incredible spectacle. It may be a tourist trap, but the show features wonderful dancing and is full of surprises. You can add a three-course dinner if you'd like, or just see the show without a meal.
Visit the Arc de Triomphe. There are wonderful views from the top of the Arc, leading straight to the Louvre on one end and La Défense on the other. The Eiffel Tower is nice and close, too. Added bonus: watching the crazy traffic circle around the Arc is surprisingly entertaining! I recommend buying skip-the-line tickets.
Take in a performance at the Opéra-Garnier. Not only is this one of Paris's most beautiful buildings, there are concerts, ballets, and operas performed throughout the year. They also offer after-hours tours.
Take a cruise along the Seine. There's no better way to see Paris! Take a basic Seine river cruise or book a dinner cruise with a three-course meal.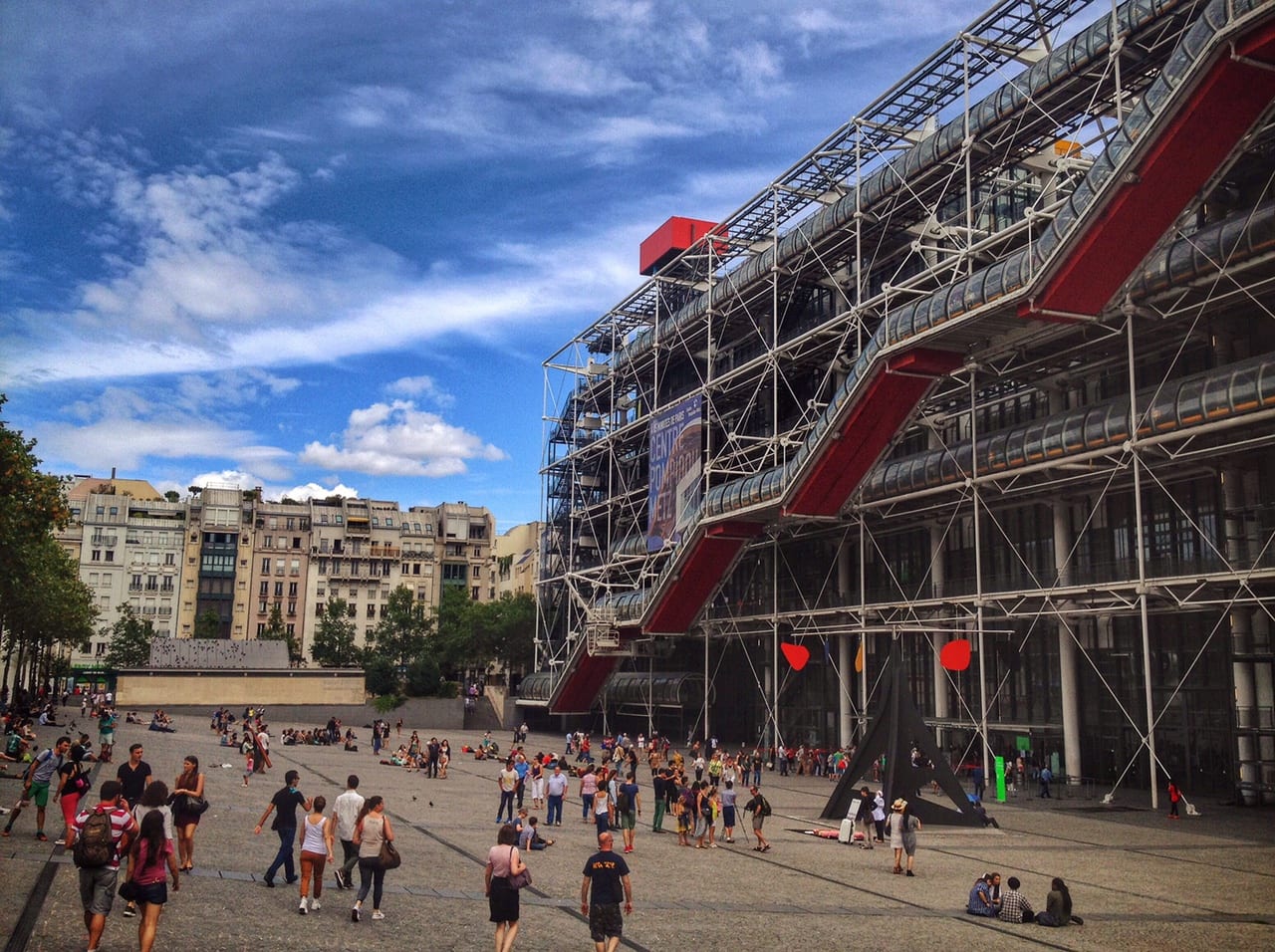 Museums in Paris
The Mona Lisa is tiny and underwhelming — but that's not all there is to see at the Louvre. You could spend days seeing all the brilliant art the Louvre has on display. Don't be one of the tourists who goes in, photographs the Mona Lisa, and leaves. I recommend getting skip-the-line tickets.
The Musée d'Orsay is home to the best Impressionism collection in the world. Monet, Manet, Van Gogh, Renoir, Degas, Toulouse-Lautrec — many of their best works are here. It's a beautiful setting, too. I recommend getting skip-the-line tickets here, too.
The Louvre is closed on Tuesdays; the Musée d'Orsay is closed on Mondays. If you visit the Louvre on a Monday or the Musée d'Orsay on a Tuesday, you'll be in a long line with many travelers doing the same thing.
The Centre Pompidou (a.k.a. Beaubourg) has one of the world's best collections of modern art. You'll have a thought-provoking day here; also, go to the top floor for a clear view of the Eiffel Tower set against beautiful buildings in the Marais. (That view is the Pinterest image for this post!)
Save the Musée Rodin for a beautiful day. The museum is wonderful, but the sculpture garden is even better.
Don't forget about Paris's lesser-known museums. Some to visit include the Musée des Arts Forains (Museum of Fairground Arts), Musée de la Magie (Museum of Magic), Musée de la Chasse et la Nature (Museum of Hunting and Nature), Musée d'Histoire de la Médecine (Museum of the History of Medicine), and the Musée Edith Piaf.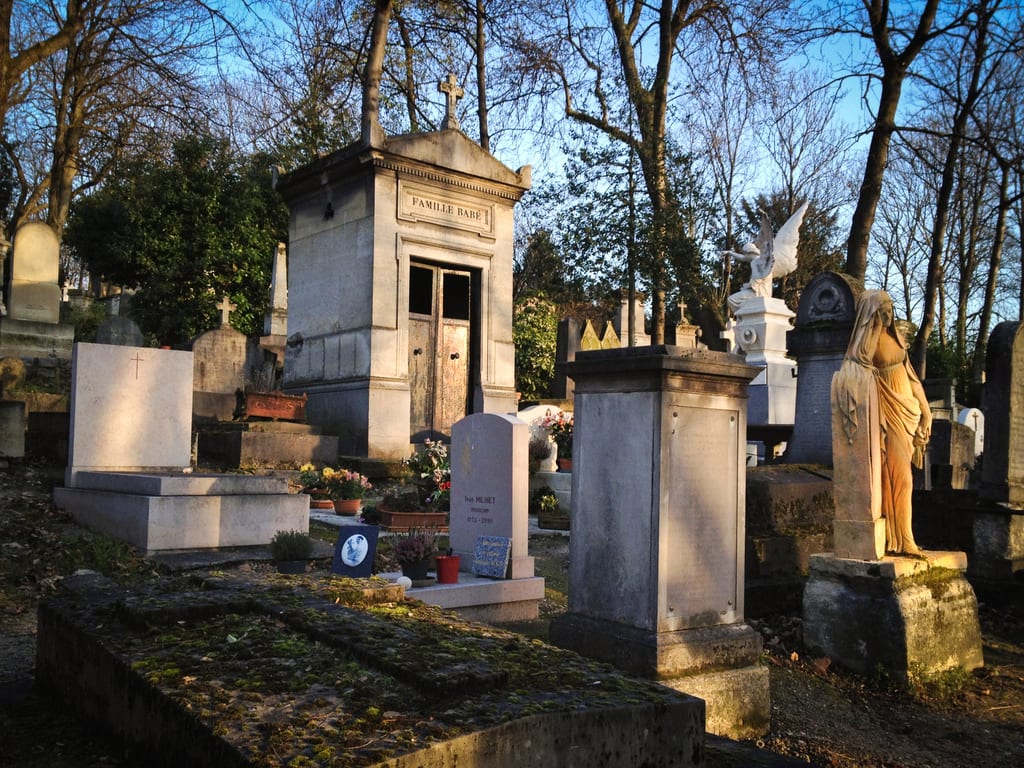 Cheap and Free Things to Do in Paris
Paris has a multitude of free walking tours available. Discover Walks has free tours through several neighborhoods in Paris; Sandeman's New Europe has one free tour that takes in the most famous sights. Keep in mind that these are tip-based tours and your guides only receive a small percentage of your tips; the company keeps most of them. 10 euros per person is a good minimum tip; more is welcome.
Père-Lachaise Cemetery is one of Paris's best free attractions. See the graves of Oscar Wilde, Gertrude Stein, Molière, and Frederic Chopin, before seeing the most famous grave in the world: that of Jim Morrison.
If you're a student, bring your student ID. You can get discounts and freebies on everything from transportation to museum admission. Also consider getting an ISIC (international student identity card).
Go ice skating in the winter, when rinks dot the city. It's free to skate and skate rentals are cheap.
Paris is filled with beautiful parks. From the vast Bois de Boulogne in the west to the Jardin du Luxembourg in the 6th, as well as little treasures like the Parc Monceau and Place Vosges scattered throughout the city.
Bring a book set in Paris and read it on the banks of the Seine. Some recommendations: Ernest Hemingway's A Moveable Feast, Victor Hugo's Notre-Dame de Paris (a.k.a. The Hunchback of Notre Dame), Julia Child's My Life in France, Paula McLain's The Paris Wife, David Sedaris's Me Talk Pretty One Day, Muriel Barbery's The Elegance of the Hedgehog, and my personal favorite book of all time, Hemingway's The Sun Also Rises.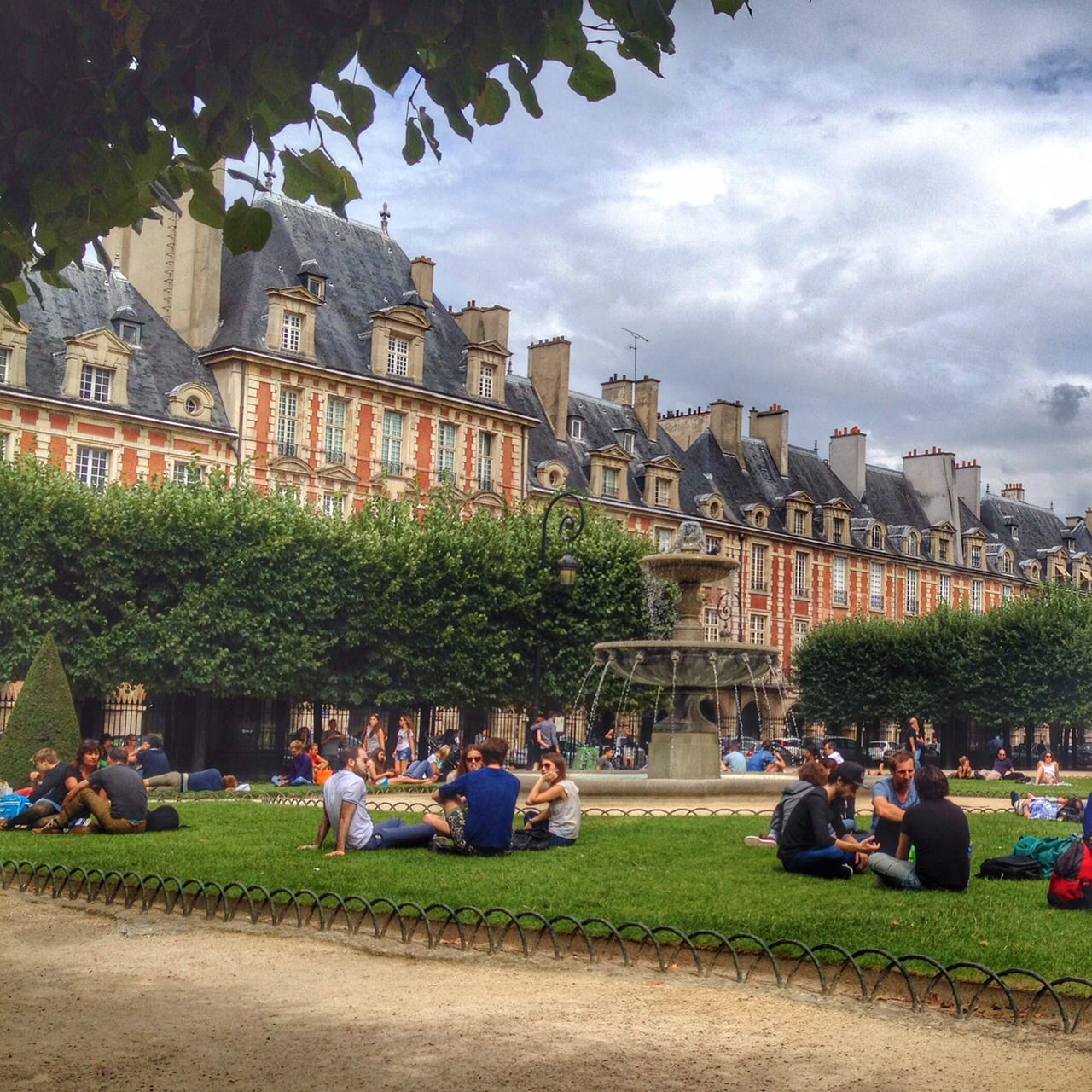 Off the Beaten Path in Paris
Go on a scavenger hunt at the Louvre. For a museum with a side of adrenaline, THATlou offers scavenger hunts where you work out clues leading you to different works of art. Competitive? This is for you! Both public and private hunts are available.
Go to a hammam for a scrub. Paris is home to several hammams, or Turkish baths, and they'll get you cleaner than you've ever been in your life. Some are O'Kari, Les Bains du Marais, and the hammam at the Grand Mosquée de Paris. For a guide on how to hammam in Paris, read this post.
Visit the Promenade Plantée. Are you familiar with the High Line park in New York City? Paris has long had the Promenade Plantée, its own park built on an elevated railroad track. Note to New York: Paris did it first.
Visit La Cité des Sciences et de L'Industrie. Ever thought you'd come to Paris and see a science museum? Why not? This museum is filled with fascinating exhibits (also in English!) about French science and technology and it's great for families, too.
Visit the church from Midnight in Paris. Owen Wilson jumped into his time-traveling taxi outside St. Etienne du Mont in the 5th.
Head into the sewers. It sounds disgusting, but the Paris sewer tour is one of the most fascinating looks at the city that you'll ever see. It's one of the few places in Paris where you can see thousands of years of history and architecture all at once.
Visit La Pagoda. Believe it or not, there is a Chinese pagoda just steps from the Champs-Elysées. Originally a hotel, today it's worth visiting for its ornate Chinese architecture and collection of art.
Visit La Défense. Located to the west of the city, La Défense is Paris's business center, a gleaming neighborhood of glass and chrome. It's completely different from the rest of Paris and you can get a great view of the city from the Grande Arche.
Creep along the catacombs. This is not for the faint-hearted — Paris's catacombs are home to the remains of six million people, and you'll see lots of piles of skulls and bones. Definitely something different. Book a two-hour skip-the-line tour here.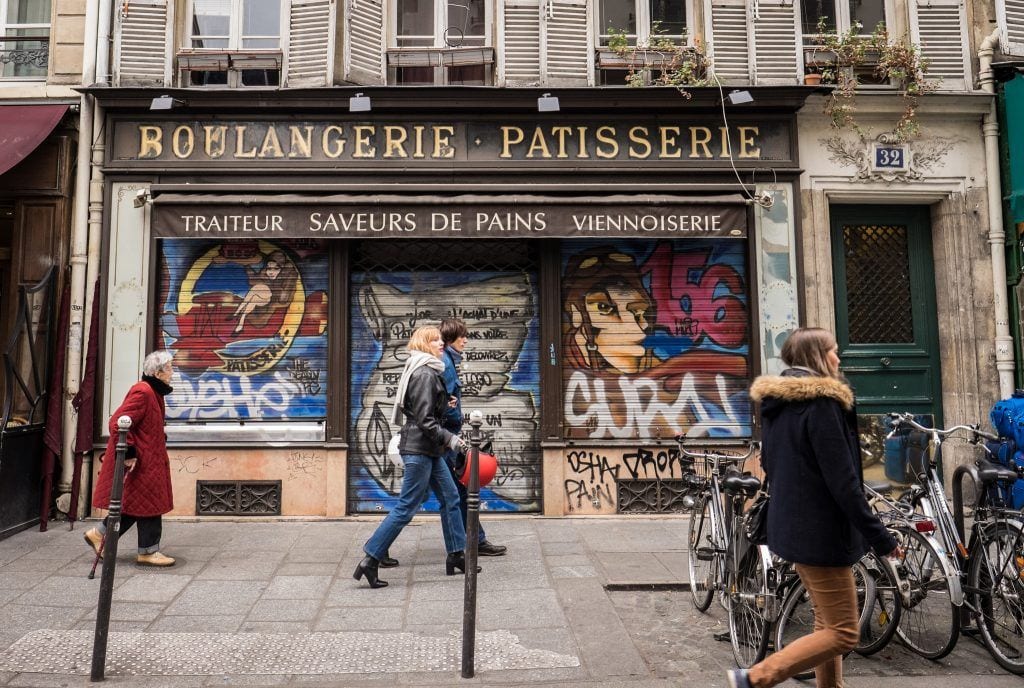 Shopping in Paris
Want to hunt for bargains? Paris's soldes (massive sales throughout the city) are regulated and scheduled by the government, taking place in January and July each year.
Come to Galeries Lafayette for the ultimate department store shopping experience. You'll find all the designer brands. Visit the one on Boulevard Haussmann in the 9th, which is famous for its decorative glass ceiling overlooking several floors.
If you're looking for eclectic, independent, high-end boutiques, the Marais is the place to go. This is where you look for that where-on-Earth-did-you-buy-that?! accessory.
Shopping on the Champs-Elysées is a famous French experience, but don't go expecting a paradise. It's pretty much Paris's Times Square. Worth seeing? Of course. But it might not be as chic as you expect.
Paris's flea markets are home to treasures you won't find anywhere else. The best one is Marché de Puces de Saint-Ouen at Porte de la Clignancourt; some others are Les Puces de Montreuil and Les Puces de Vanves.
If you're a bibliophile, don't miss Shakespeare & Company. This cozy bookstore, filled with English language titles, is a Paris landmark and well worth perusing for a few hours.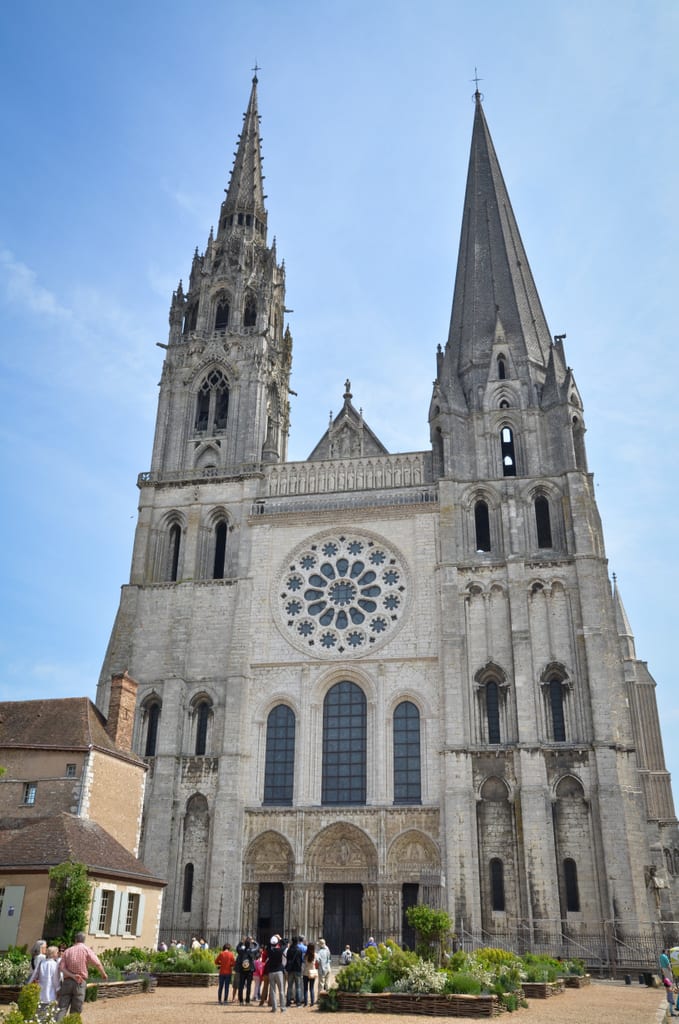 Day Trips from Paris
The Palace of Versailles, just outside the city, is Paris's most famous day trip. Wander the extensive castle grounds and imagine the decadent life of Louis XVI and Marie-Antoinette. Visit independently (though I recommend buying a skip-the-line pass) or book a group tour that includes the gardens.
Chartres is home to a UNESCO World Heritage-listed cathedral and a beautiful country town. It's on the same train line as Versailles, so you could do both in a single day trip if you wanted to.
You can visit Monet's home and gardens at Giverny in Normandy. It will feel like you've been there before, as you've seen it in so many paintings! Book a tour from Paris here.
Take the train to the Champagne region for a glass of bubbly. The town of Reims is home to tasting centers like Taittinger, G.H. Mumm, and Pommery; if you have time, visit the town of Epernay, too. Tours from Paris can be pricey; I recommend traveling to Reims by train then booking a cheaper tour from Reims, or just visit places independently.
If you're ambitious, you could visit another country for the day. Brussels is one hour and 15 minutes from Paris by train; both London and Luxembourg City are two hours from Paris by train; Amsterdam is three hours from Paris by train.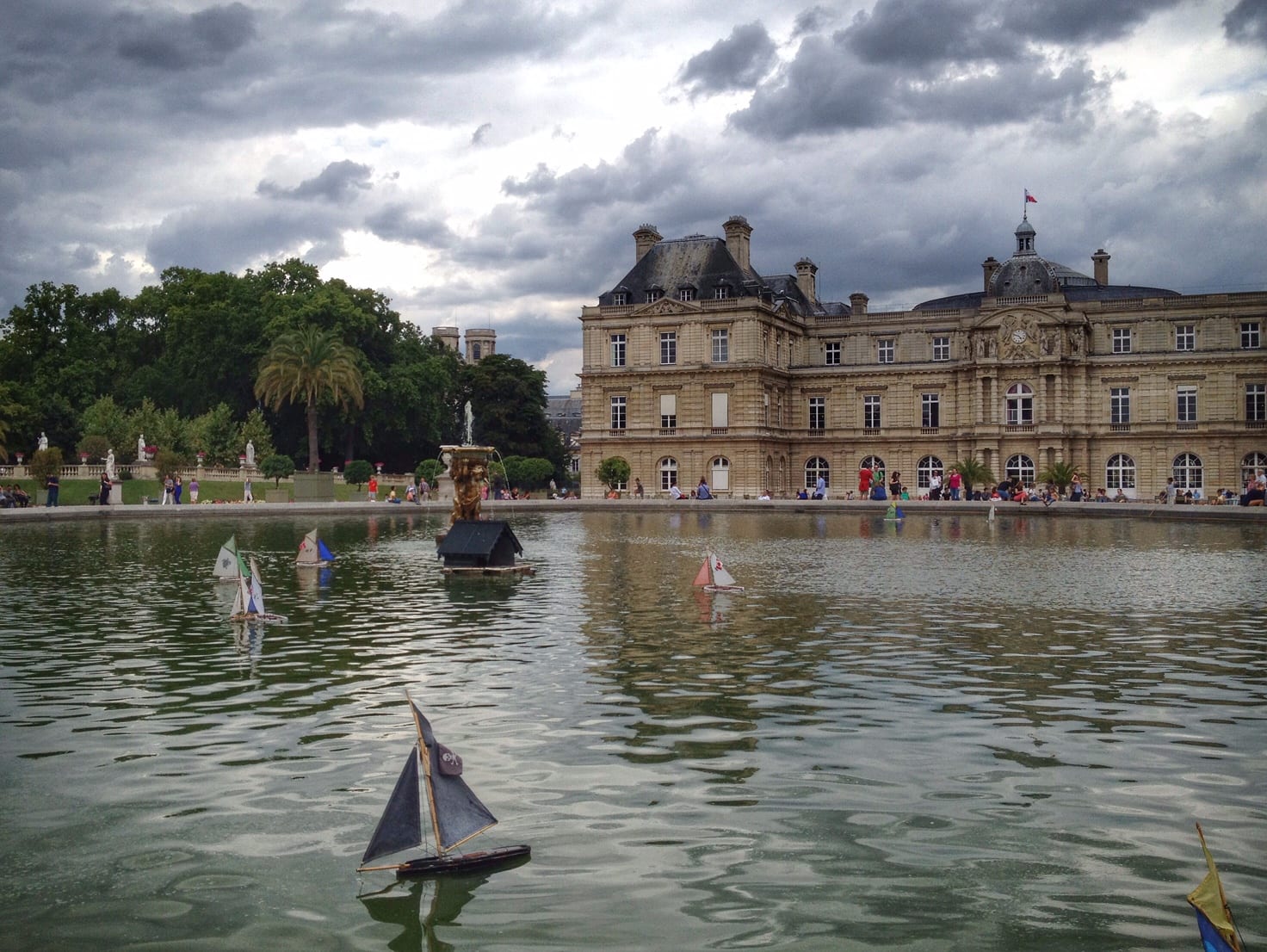 When to Visit Paris
Paris is worth visiting every month of the year. Trust me — a trip to Paris is never a mistake, no matter what time of year.
Your best bet is to visit in the shoulder season. From April to June and September to November is probably the closest thing to a perfect time to visit Paris. The weather is good for the most part and the crowds are much smaller than during the summer.
Christmas in Paris is a wonderful time to visit. You'll find Christmas markets all over, from Montmartre to La Défense to the Champs-Elysées, and the stores go all out with their decorations.
Summer brings the beach. Paris Plages takes place from roughly mid-July to mid-August each year, when sections of the Seine are filled with sand, deck chairs, and all the amenities you'd expect on a beach.
August is a mixed bag. Traditionally, this is a time when Parisians flee the city and tourists arrive in droves. If you stick to Parisian areas and aim for a local experience, it can be pleasantly quiet; if you're trying to hit all the major tourist sites, you'll face long lines and huge crowds. It can be still worth it, but know what you're in for.
June 21 is Fête de la Musique, a day when musicians take over Paris! You'll see performers on street corners and in parks all over the city. If you're coming in June, keep this in mind.
July 14 is Bastille Day, known locally as La Fête Nationale. France's national holiday arrives with parades, parties, and lots of fireworks!
You can even visit Paris on a layover to another city! I recommend you have at least a minimum of a five-hour layover, and ideally longer, but here is my guide to doing Paris on a layover.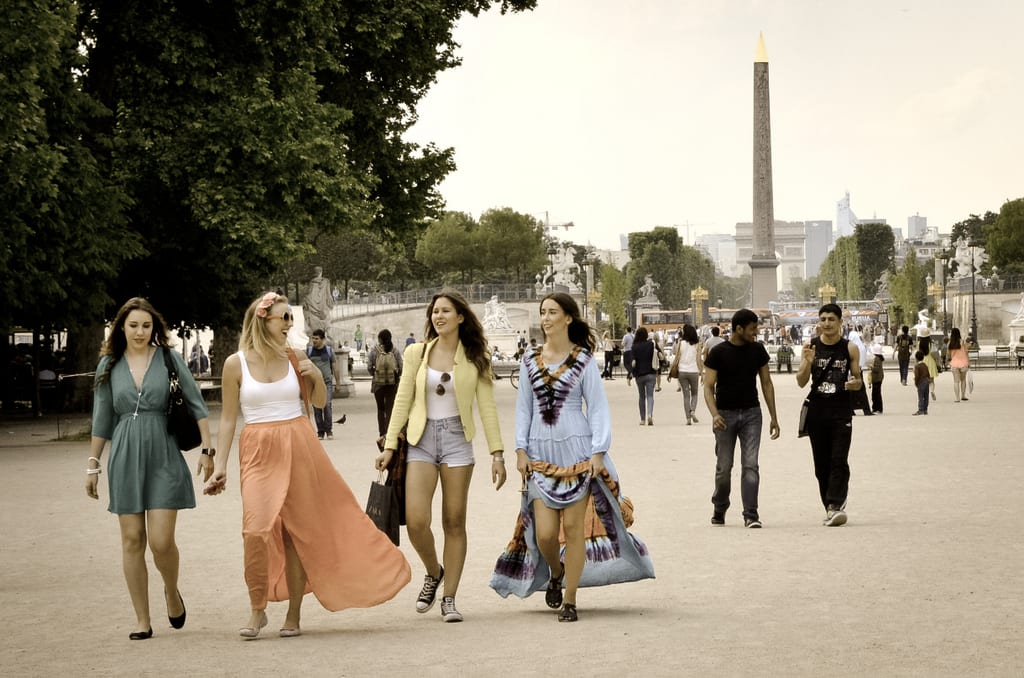 Packing Tips for Paris
Most Parisians dress in a neat and chic way. If you want to blend in, you're best off avoiding shorts, t-shirts, and sneakers. Think nice jeans, ballet flats, boots, a nice pashmina or scarf, well-cut dresses, tasteful accessories.
Comfortable shoes are essential, but that doesn't mean you need to wear ugly shoes. The Walking Company does the most amazingly comfortable shoes in the world, even for people like me who need arch support. I love their black ABEO flats and wear them whenever I'm in Paris.
Don't forget a universal converter for your electronics. Bonus: it will work in most places around the world. If you're bringing multiple electronics to charge simultaneously, bring a mini power strip as well.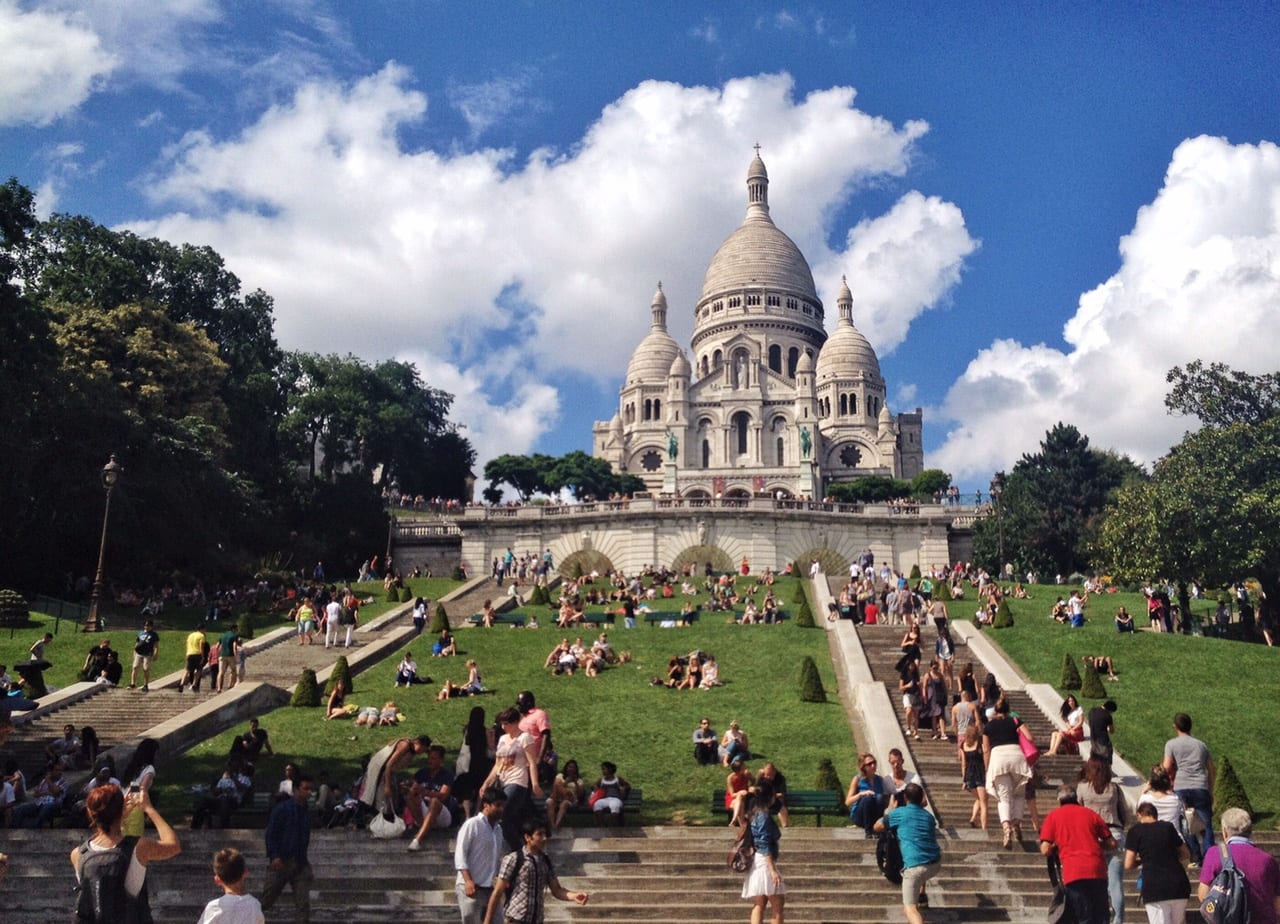 Safety and Security
Don't even think of going to Paris without travel insurance. Whether you cut yourself and need to go to the hospital for stitches, whether you get your phone stolen on the metro, or whether an injury means you need to cancel all or part of your trip, travel insurance will help you out. I use and recommend World Nomads as travel insurance for Paris.
Be wary of pickpockets. As Paris is such a popular tourist destination, pickpockets prey on tourists in particular. Only take one card and as much money as you need for the day, and leave your passport at home. Use a crossbody purse that zips up and keep your hand on it.
Buy a portable safe, put your valuables inside (think passport, jewelry, extra cash and credit cards, and electronics), and lock it to something sturdy in your room like a radiator or pipe. I consider it the most important thing I pack and I take it everywhere.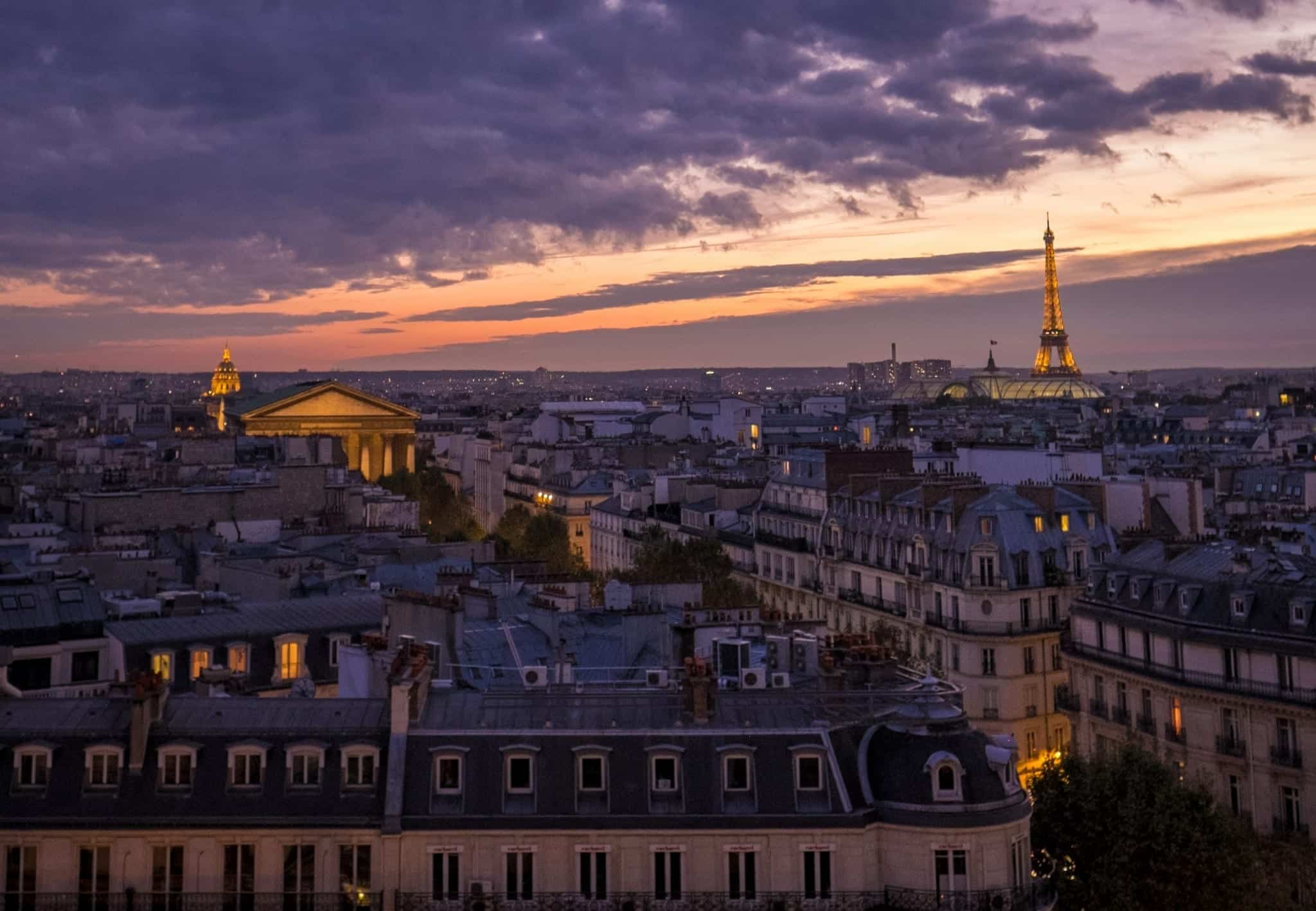 Other Paris Tips
Bring a guidebook. Guidebooks are not dead — they're extremely useful! These days I buy digital PDF guides and keep them on my phone. (I love my Kindle Paperwhite, but I don't like reading guidebooks on it — I much prefer a PDF format for my phone.) I recommend a digital version of Lonely Planet Paris.
Free public bathrooms are rare. In fact, public bathrooms, period, can be tough to find. Be sure to use the bathroom whenever you're at an attraction or in a restaurant.
Free wifi is becoming more common in Paris. You'll find it at many cafes these days, something that seemed unthinkable a few years ago.
Take your umbrella everywhere you go. Paris is part of Northern Europe, which is home to frequent rain. The weather also changes quickly — you could have four seasons in a day! Bring a small but chic umbrella to blend in with the Parisians.
More on Paris:
What's your favorite travel tip for Paris? Share away!
Get email updates from Kate
Never miss a post. Unsubscribe anytime!