Adventurous Kate contains affiliate links. If you make a purchase through these links, I will earn a commission at no extra cost to you. Thanks!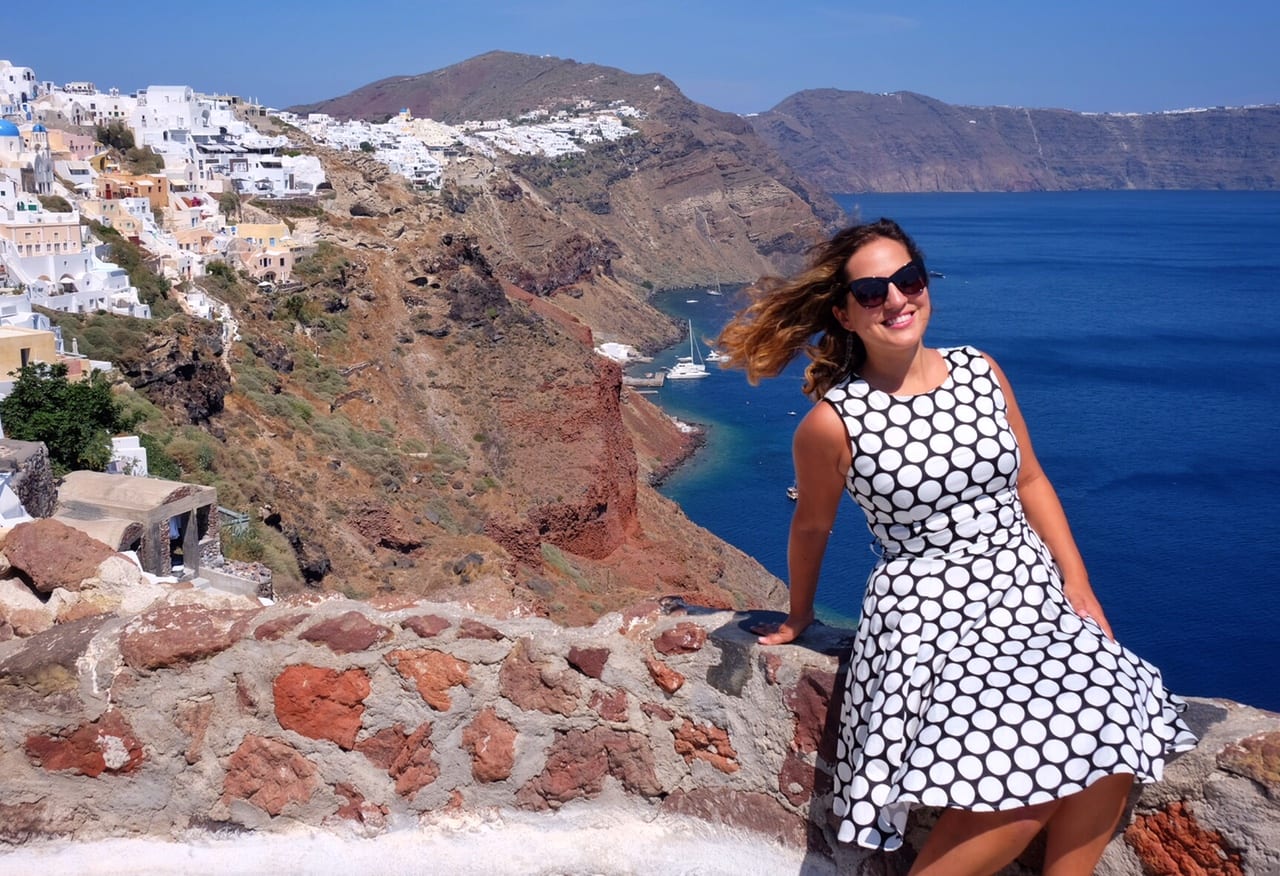 Did I ever hit the ground running this month! I began with a little over a week at home in Massachusetts, then flew to the Midwest for the first time ever. In Milwaukee I explored the city and served as a mentor at the Bloghouse, then went on to Chicago to see friends, eat everything, and discover a city that I had shockingly never visited until now.
Then I kicked things off in Europe with a few days in Copenhagen, a new city to me (and very cool city to me), where I spent time with friends old and new and watched some bonfires.
Next up was Barcelona, a city with which I've had a complicated history. I'm happy to say that finally things clicked and I really enjoyed my third visit to Barcelona! I also did a day trip to Andorra, which was a completely forgettable place to visit.
And then I hit the jackpot — Santorini, Greece. A place I've been dreaming about for years and finally got to experience for myself.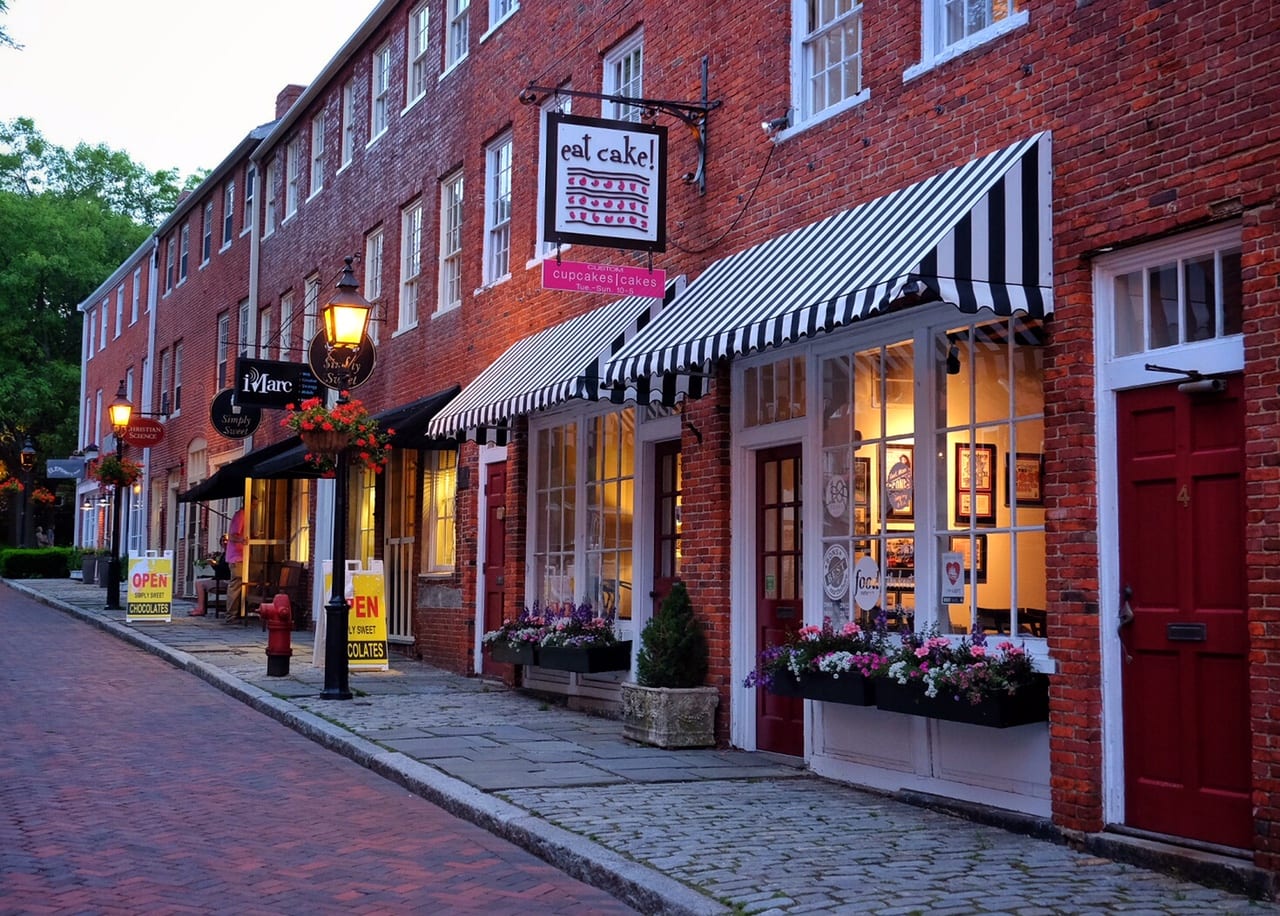 Destinations Visited 
Reading, Lynn, Boston, and Newburyport, Massachusetts, USA
Milwaukee, Wisconsin, USA
Chicago, Illinois, USA
New York, New York, USA
Copenhagen, Denmark
Barcelona, Spain
Andorra la Vella, Andorra
Santorini, Greece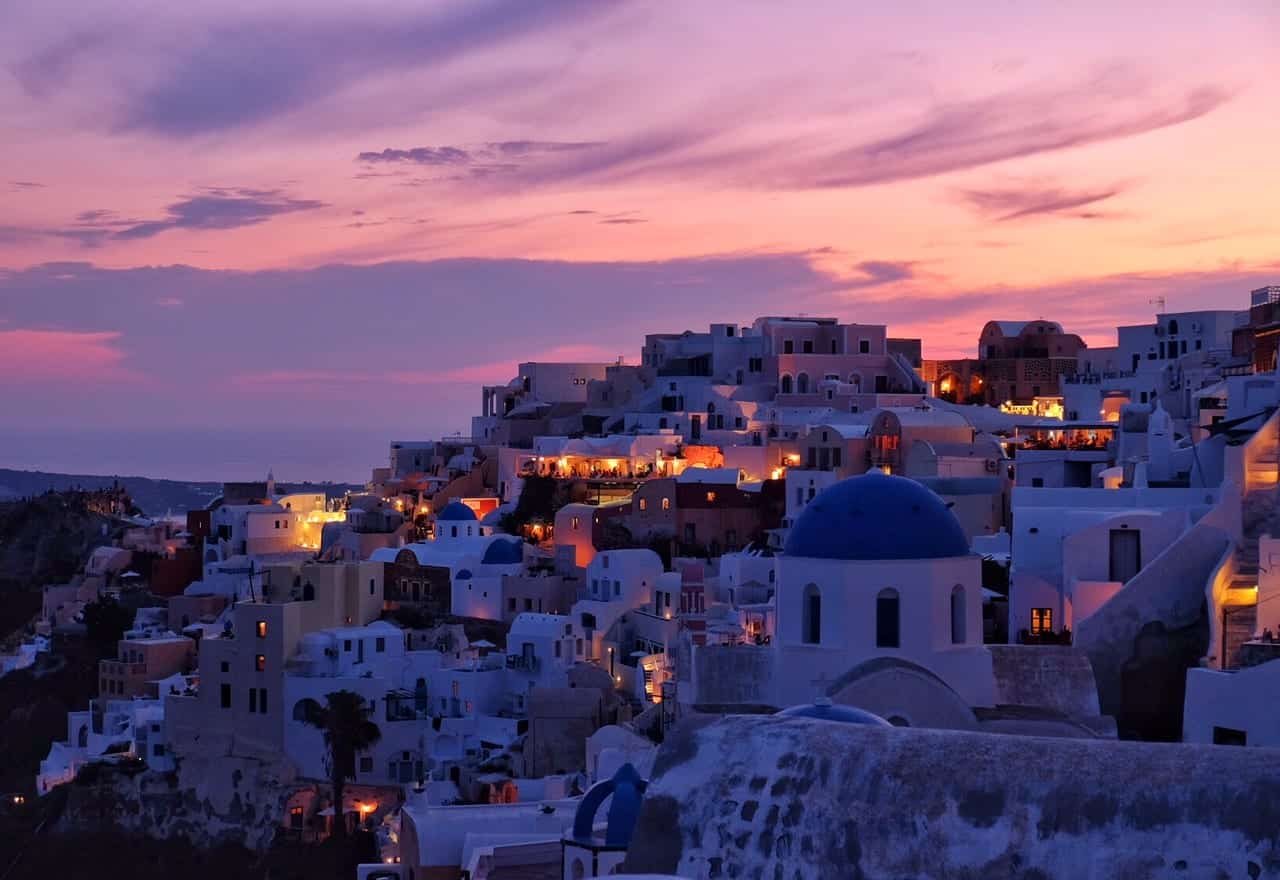 Favorite Places
Santorini. Occasionally you visit a place that is worth every bit of hype. Santorini is one of those places.
Copenhagen. A new Nordic love — incredibly cool yet incredibly laid-back.
Chicago. What a cool American city. I'll be back!
Highlights
Mentoring a new crew of bloggers. I love helping to bring up a new generation of travel bloggers, and the people who attended the Bloghouse in Milwaukee are now on their way to becoming powerhouses!
Discovering Milwaukee Tinder. I didn't end up going out with anyone (there was no time!) but I couldn't believe how good-looking and nice the guys are in Milwaukee! Is it a Midwestern thing? Ladies, if you're looking for a nice guy and having trouble in more competitive places like New York, maybe Milwaukee is where you should go!
Eating everything in the city of Chicago. More than anything, I wanted to dive headfirst into Chicago's culinary scene, and I did just that — from crispy pig's ear and homemade headcheese to Chicago hot dogs and quite a bit of pizza, deep dish and otherwise.
Getting insulted at The Wiener's Circle. A Chicago hot dog stand where they yell at you and insult you. Ever since I first saw it on a TV show, I've been dying to go there! Oh, and I got insulted. Won't share the more inappropriate things here (and it was largely inappropriate), but I did get called Fake Nicole Ass Richie on the way out. (Cailin: "Oh! It's because of your tan!")
Meeting readers in Chicago. I hadn't had a reader meetup in over a year, so it was time! It was so nice to meet around 25 of my Chicago readers.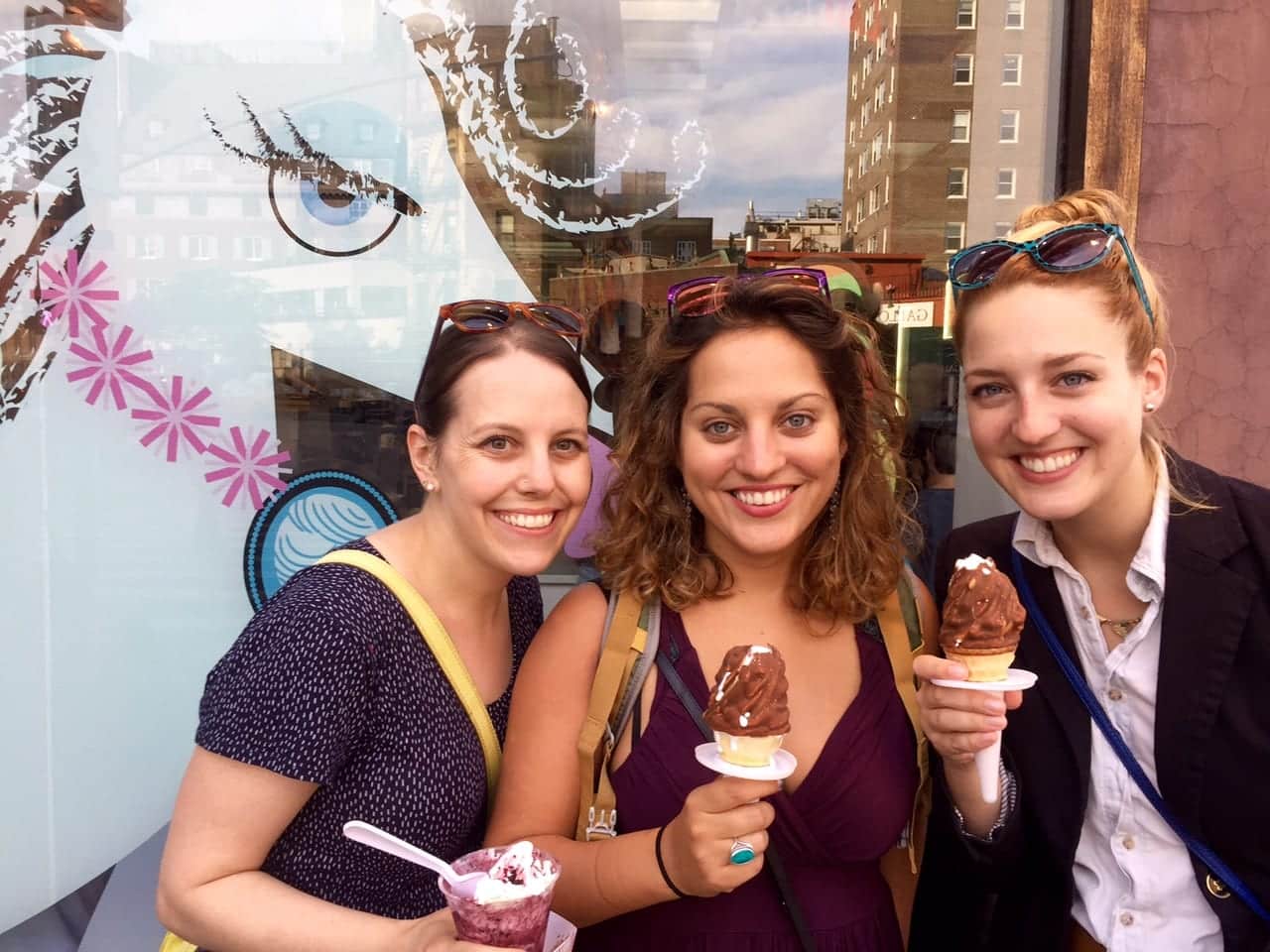 The best New York layover ever. I had six hours to spare, so I took the train into the village, met my sister and friend Beth, and we indulged in some Big Gay Ice Cream! (Try the Salty Pimp — vanilla soft serve with dulce de leche, sea salt, and chocolate shell!) And New York pizza. And beer. And horseradish pickles on a stick.
A night out for the ages in Copenhagen. Is there anything better than a crazy night out in a new city with a bunch of new people? (Not to mention how easy it is to party until sunrise in Scandinavia in June…)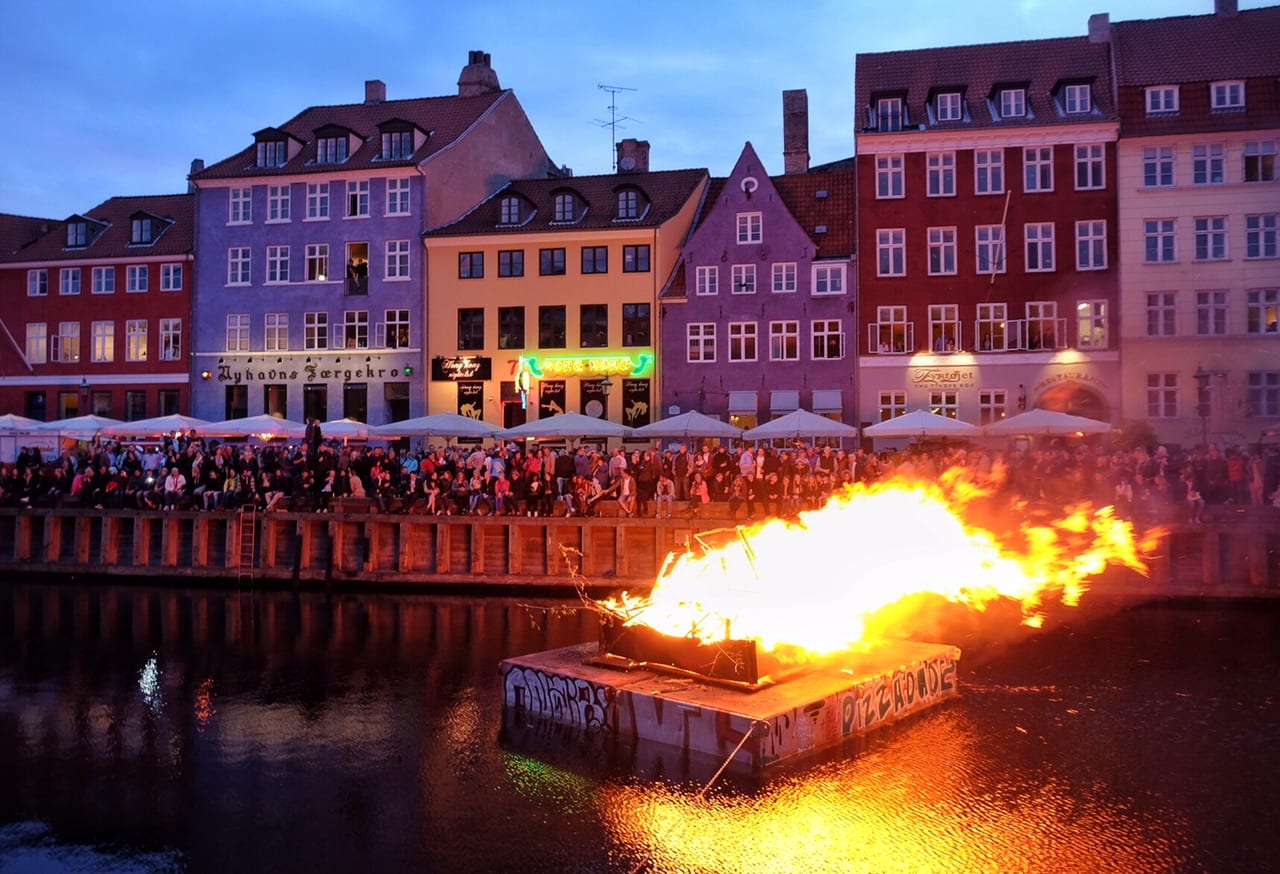 Experiencing Sankt Hans in Copenhagen. I had no idea when I booked my stay, but I had timed it perfectly for Sankt Hans, a.k.a. St. John's Eve. I had never heard of this festival, but it's celebrated throughout Europe with bonfires.
Finally getting to love Barcelona. It took me a long time, but I finally got there! I think I had to discover some new neighborhoods, go to the beach, drink lots of cava, and go to a cool food market (Palo Alto) to get things to click over.
Finally visiting Greece – and Santorini. It is just as beautiful and just as dreamy as everyone says. Truly one of the most special places I've ever visited.
Challenges
Oh God. This month was a series of pratfalls. There was…
Getting my iPhone screen repaired twice in a single week. There were a few hairline cracks from Central America, I got them replaced, and a few days later in Milwaukee, BAM. It shattered like a spiderweb. I made sure to buy a Lifeproof case after that.
Losing my debit card for the third time since December. Because I was an idiot and forgot to close out my tab in a Milwaukee bar and couldn't get in touch with them before I had to leave. Many thanks to my friend Jess for letting me overnight a new card to her place in Chicago!
Falling off a meat cart in Copenhagen. Because we decided it was a great idea to jump on a meat cart and ride it down the street at about 2:30 AM. I got banged up pretty hard, yet my jacket and jeans remained perfectly intact — how does that even happen?
One of my worst hostel experiences to date – I barely stay in hostel dorms anymore, but I chose a four-bed dorm in the top-rated hostel in Barcelona (Sant Jordi Gracia), which was as close to best case dorm scenario as I could find. Well, there was a kid who set several alarms on his phone between 4:00 and 7:00 AM, yet wouldn't wake up when they went off. I had to keep getting up, climbing down from the top bunk, shaking him, and yelling at him until he woke up.
I chewed him out the next day in the lobby. His excuse? "Yeah, but I was inebriated!" Yeah, no shit, buddy. Try being a considerate hostel guest and not setting a million alarms the night before you go drinking.
Wearing a flouncy dress in Santorini? Not a good idea. It's VERY windy here and I'm not exaggerating when I say that half of Oia saw my underwear. Multiple times. (Joke's on you, universe – I wore matching underwear! Ahahahaha!)
Oh, and I landed in Greece on the verge of the country's biggest economic crisis to date, with the banks shutting down and fewer than 40% of ATMs containing cash. Excellent. (The good news is that Santorini hasn't been affected by this at all. ATMs have money and nobody is panicking.)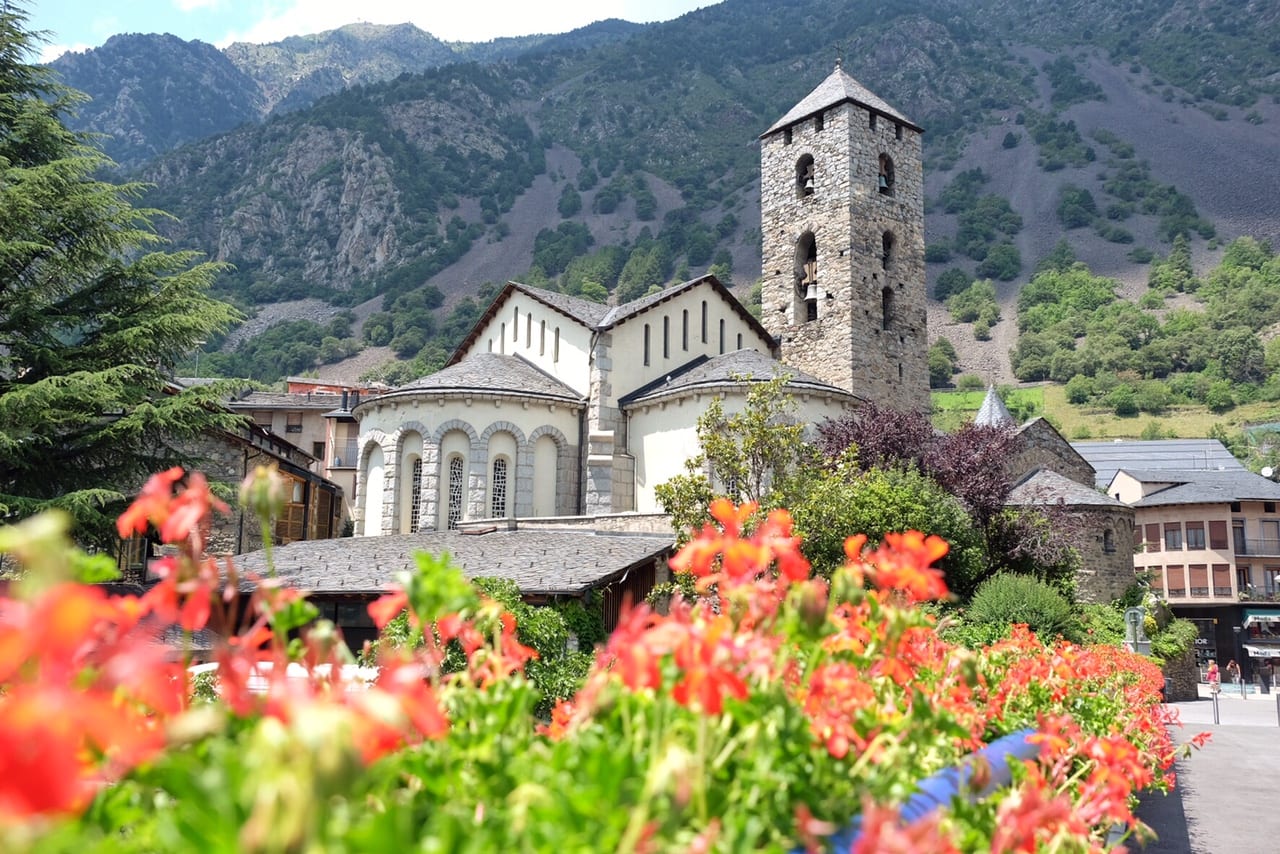 Most Popular Post
How to Travel the World and Make Money Like Me — my Paradise Pack post was very popular, and it paid off — 113 of you bought the Paradise Pack and are taking steps to learn to work and travel around the world!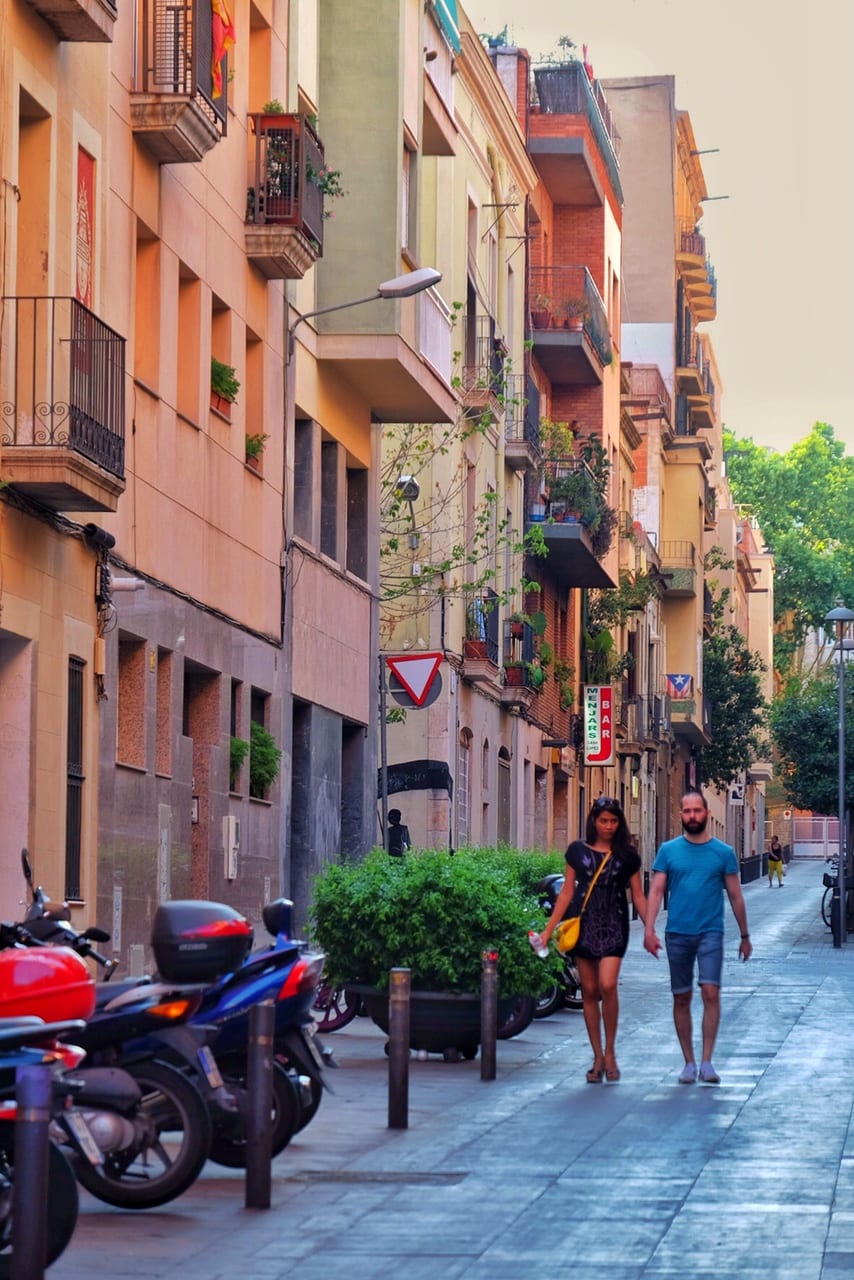 Other Posts
Sailing Down the Coast of Belize — Three days of cruising through tropical islands. One of my favorite experiences in Central America and probably the best photos I've taken yet!
Why I Don't Carry On My Luggage — Lots of controversy in this post, and people let their opinions be KNOWN!
Visiting Tikal at Sunset — Everyone says to go for sunrise, but I really enjoyed the photos I got at sunset.
Coming Up: My Summer Travel Plans in Europe — All the details on where I'm going in Europe this summer!
My Favorite Day in Central America — Semuc Champey — Swimming in the pools, swimming through caves with a candle — definitely an unforgettable day!
I Still Don't Know How I Feel About Antigua — I liked Antigua, but there was a lot that made me feel uneasy.
News and Announcements
Not much news to announce this month, but I did hit 20,000 Instagram followers! That was nice.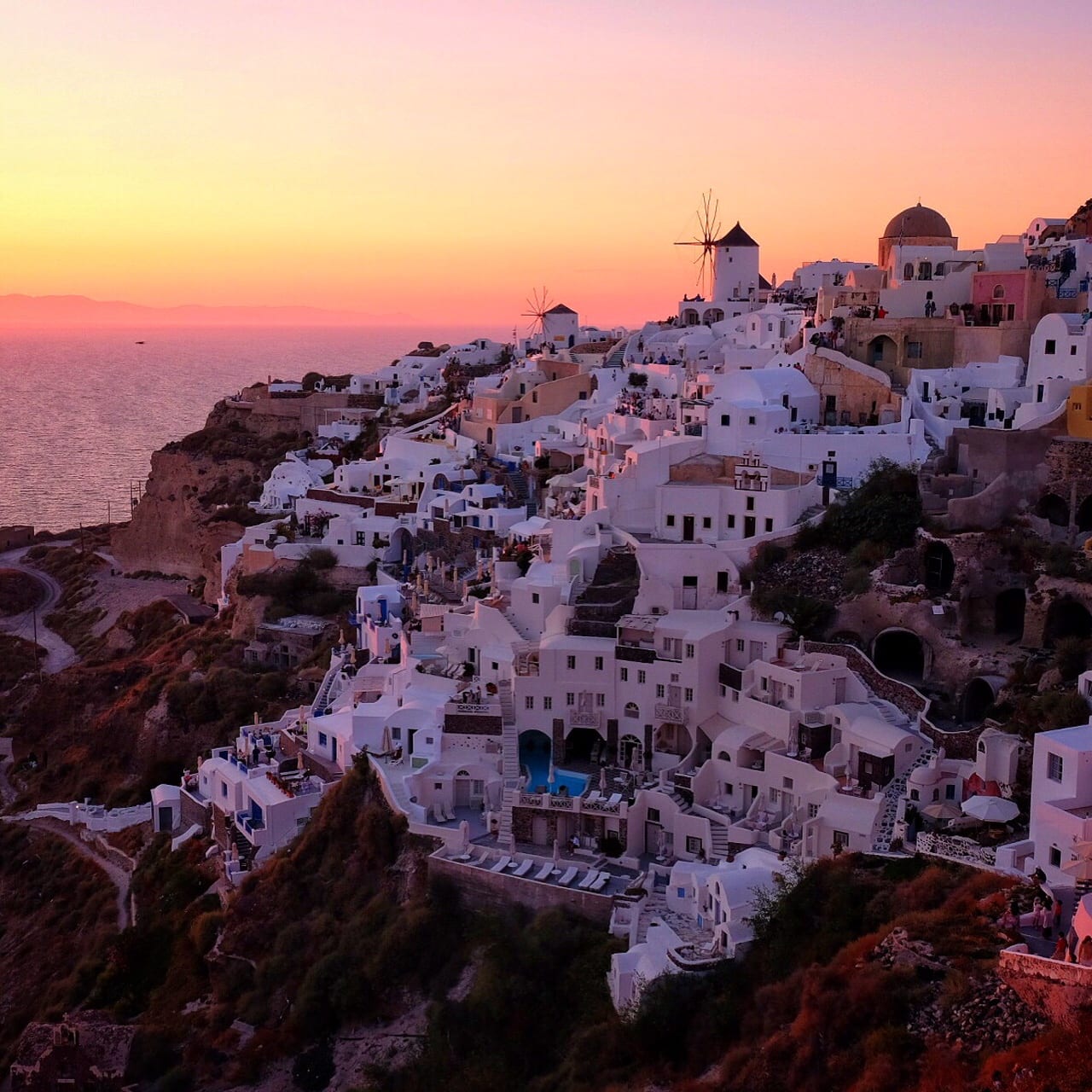 Most Popular Photo on Instagram
If any destination goes up against Santorini, it's going to lose. Plain and simple. No surprise that this shot was my most popular Instagram pic of the month (and all time)!
Follow me on Instagram and Snapchat (adventurouskate) for real-time updates from my travels!
What I Read This Month
We're halfway through the year and I'm more than halfway through the Popsugar 2015 book challenge. 27 books read, 25 to go! Some tough categories are ahead, so I'll be reaching out to you for suggestions.
Here's what I read in June:
The Secret Keeper by Kate Morton. It took a LONG time to get into this 600-page book, and I considered dropping it, but I'm glad I kept going. A woman witnessed her mother killing a man when she was a child and 50 years later, before her mother's death, she tries to figure out her mother's secret life in London during World War II. I was crying by the end. Thanks for the recommendation, Candice! Category: a book by an author with your same initials.
Modern Romance by Aziz Ansari. What a great idea – crazy comedian Aziz, instead of writing a funny memoir, teams up with a sociologist to write about dating in the digital age! It was smart, introspective, and because it was Aziz, it was hilarious. I LOVED this book and consider it required reading for any single millennial. Category: a nonfiction book.
A Raisin in the Sun by Lorraine Hansberry. One thing's for sure – Amazon doesn't make it easy for you to find plays for Kindle! I've always heard about this play but never knew what it was about. It tells the story of a multigenerational black family struggling to get ahead in Chicago in the 1950s. I found it very moving, and love how a play can move you with dialogue alone. I want to make it a priority to read more plays in the future. Category: a play.
Zealot: The Life and Times of Jesus of Nazareth by Reza Aslan. I LOVE Reza Aslan – he's one of the top religious scholars in the United States and I'll watch or read any interview he does. This book gives historical, academic context for Jesus the man – as opposed to Jesus the Christ – and I was shocked by so much of what I read. Like the fact that it's extremely unlikely that Jesus was born in Bethlehem. A bit tedious in parts, but well worth the read and it makes me excited to visit Israel and Palestine someday. Category: a book set somewhere you've always wanted to visit.
London Eyes by Frances M. Thompson. This is the second collection of short stories by my dear friend Frankie, and they all take place in London. Her stories are wonderfully engaging, and while it's impossible to cover a city as diverse as London in a single anthology, she does a great job of showcasing many points of view. My favorite part: how some of the characters crossed over into other stories. Category: a book of short stories.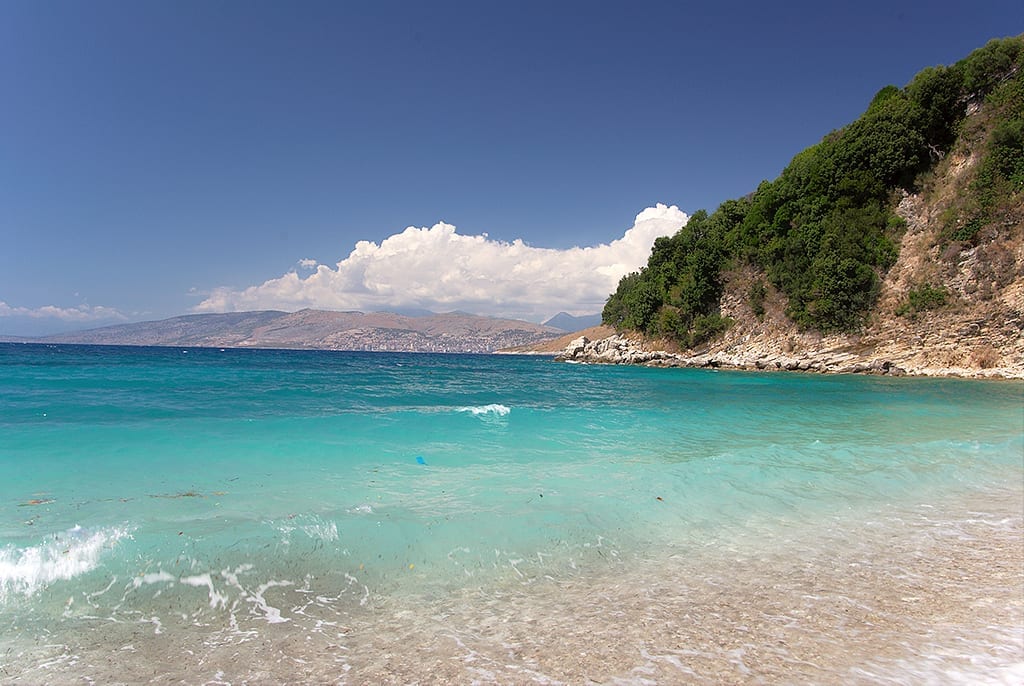 Coming Up in July 2015 
More European travels are on the way! Tomorrow I fly to the Greek island of Corfu. It's just a brief two-night stay there, and then I'm on to my three-week overlanding trip through Albania, Montenegro, and Serbia.
At the end of the month I fly to Riga, Latvia, where I'll be celebrating my 31st birthday a few days later. (Eek!)
Any suggestions for Albania, Montenegro, and Serbia? Let me know!
Get email updates from Kate
Never miss a post. Unsubscribe anytime!