Adventurous Kate contains affiliate links. If you make a purchase through these links, I will earn a commission at no extra cost to you. Thanks!
It feels like my first real summer in New York this year. Last year I spent a lot of time away — big trips to South Africa and Colombia, plus I left for the Fourth of July and Labor Day. But this year I'm determined to fully experience the city in the summer.
The verdict?
Summer in New York sucks.
Don't get me wrong, I still adore this city — but summer is not when it's at its best. The scent of urine in the air is particularly pungent. Standing on a subway platform is like being in a furnace. Layers upon layers of grime and sweat build up on your face. And the only way to truly cool off is to go somewhere inside with air conditioning.
Still, I'd rather be here than anywhere else.
Destinations Visited
New York, New York
Reading, Boston, Cambridge, Somerville, and Chelsea, Massachusetts
Asheville, North Carolina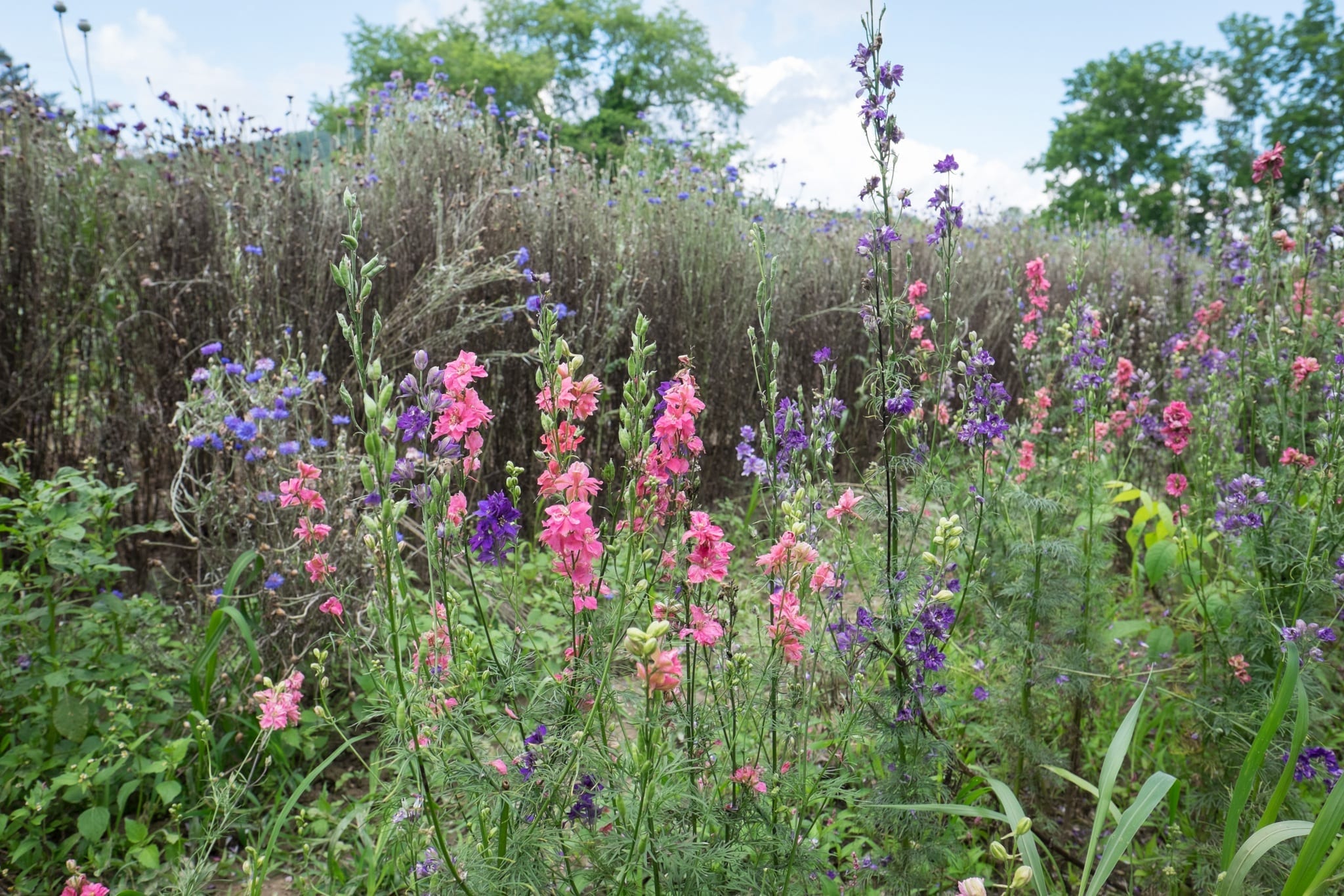 Favorite Destination
Asheville is one of my new favorite getaways in the United States!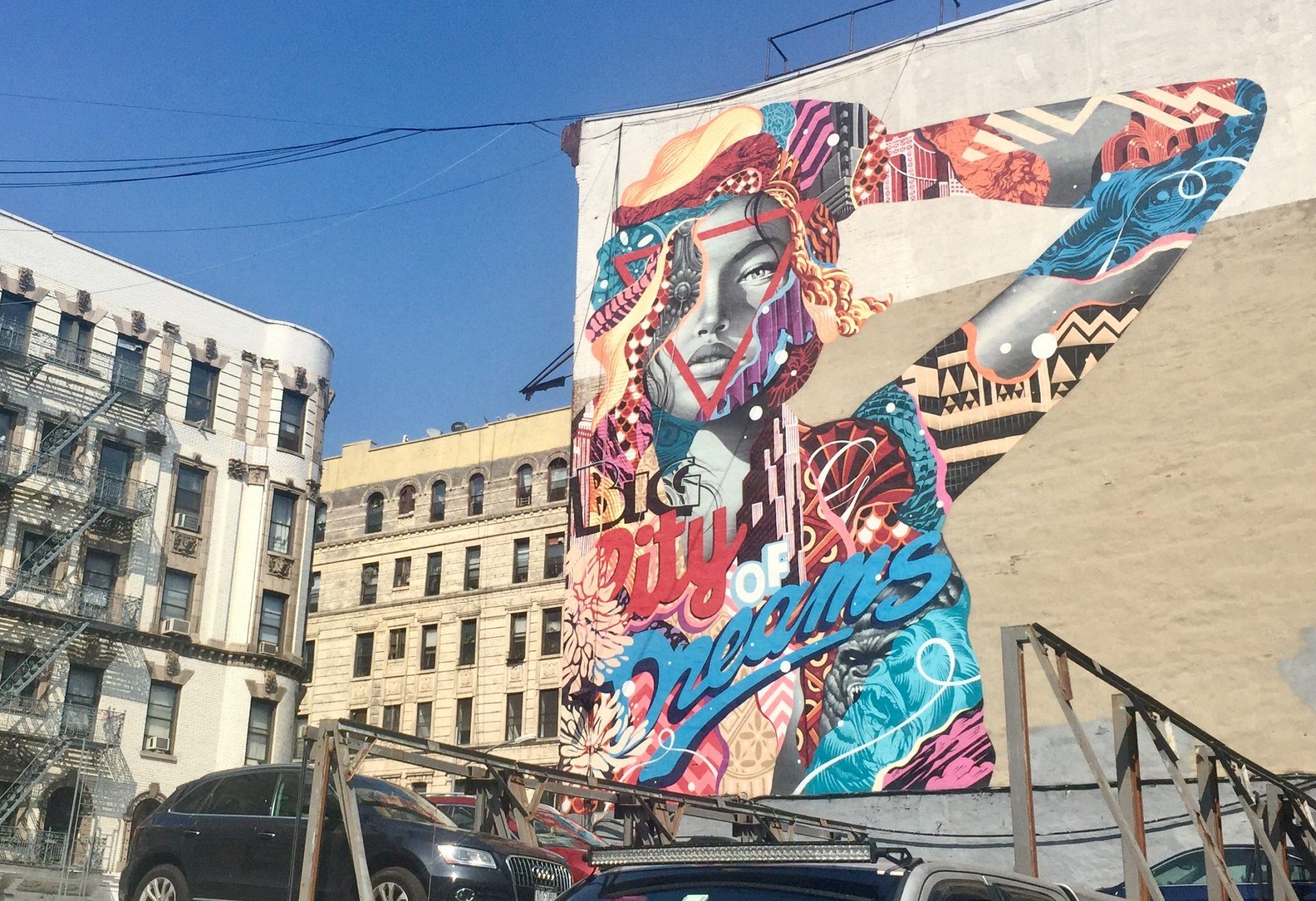 Highlights
Getting named one of Forbes' Top 10 Travel Influencers. A huge honor, a big surprise, and easily the highlight of my month.
Asheville was a fabulous trip. I fell in love with the city, its food scene and the lovely people who call Asheville home. I won't get too into it because I just wrote the whole post about it, but it was lovely. I'd really like to go back and experience more.
Celebrating my dad's birthday and Father's Day on a beer tour of Boston. My sister arranged for the three of us to do a tour with City Brew Tours, which took us to four breweries around the area. It was a lot of fun! If you're into beer, I would definitely recommend checking them out. They're in several cities.
We finished with dinner at Myers and Chang, a favorite Boston restaurant of my sister's and one I shockingly had never been to. They serve fusion Chinese-Thai-Vietnamese-Taiwanese fare and definitely lived up to the hype.
Seeing Allison Janney on Broadway in Six Degrees of Separation. Unfortunately, the play recently closed, but it was SO good! Hilarious and weird in all the right ways. Allison Janney elevates every project she's in, but she's almost always in supporting roles, so it was so nice to see her as the lead.
Exploring some new parts of New York. I did a trip to Little Italy in the Bronx and I know I'm going to be making more trips for the outstanding bocconcini (bite-sized mozzarella) at Casa della Mozzarella! I also checked out Coney Island, but it was rainy and a bit depressing.
Lots of visits from British friends. Three sets of blogger and travel industry friends from the UK came to New York this month! I was happy to see them. Sometimes it feels like the European travel bloggers don't come to the States at all, so I was thrilled to spend time with them here.
I chopped my hair off. Not too too much, but I did lose a good six inches! I also re-colored it. I've been wrestling with whether or not to return to my dark natural color — has the blonde run its course?
Getting my first Stitch Fix and Trunk Club boxes. I've been wanting to change up my fashion lately and I was curious about the online services that choose clothes for you, so I decided to try out Stitch Fix and Trunk Club.
They're similar. Stitch Fix sends you five items; Trunk Club sends you ten. Both charge a styling fee ($20 at Stitch Fix, $25 at Trunk Club) which you can put toward your purchase. Also, Stitch Fix gives you a 25% discount if you buy all five items. Stitch Fix sends you styling ideas with the items; Trunk Club pairs you with a personal stylist you use each time.
Between the two services I definitely prefer Trunk Club. The clothes were much higher quality and fit me better. I like building a relationship with one stylist, and the clothes are all from Nordstrom, which I love. If I had a bigger budget, I would have bought more of the items (but I can't justify spending $147 on a flannel, even if it looks awesome on me).
I did end up with two pieces I love — cool distressed skinny jeans with a fringed hem from Stitch Fix and a fabulous coral lace dress from Trunk Club. I'm definitely going to continue with Trunk Club.
Challenges
I got stuck in delay hell in Charlotte. There were storms in New York when I was due to fly back from Asheville, and my flight kept getting delayed and re-delayed every hour, then cancelled, then I got booked on the last seat on another flight home. I was supposed to be home by 4:00 PM; I didn't get home until 1:30 AM.
It would have been so much better if the delay had been all at once, not an hour at a time!
Also, my phone has started to fall apart, but I really don't want to get a new one when the new update is a few months away…it's running on borrowed time.
There were also a few setbacks this month that I'd rather not go into. Nothing that couldn't be fixed with a viewing of Dead Man On Campus.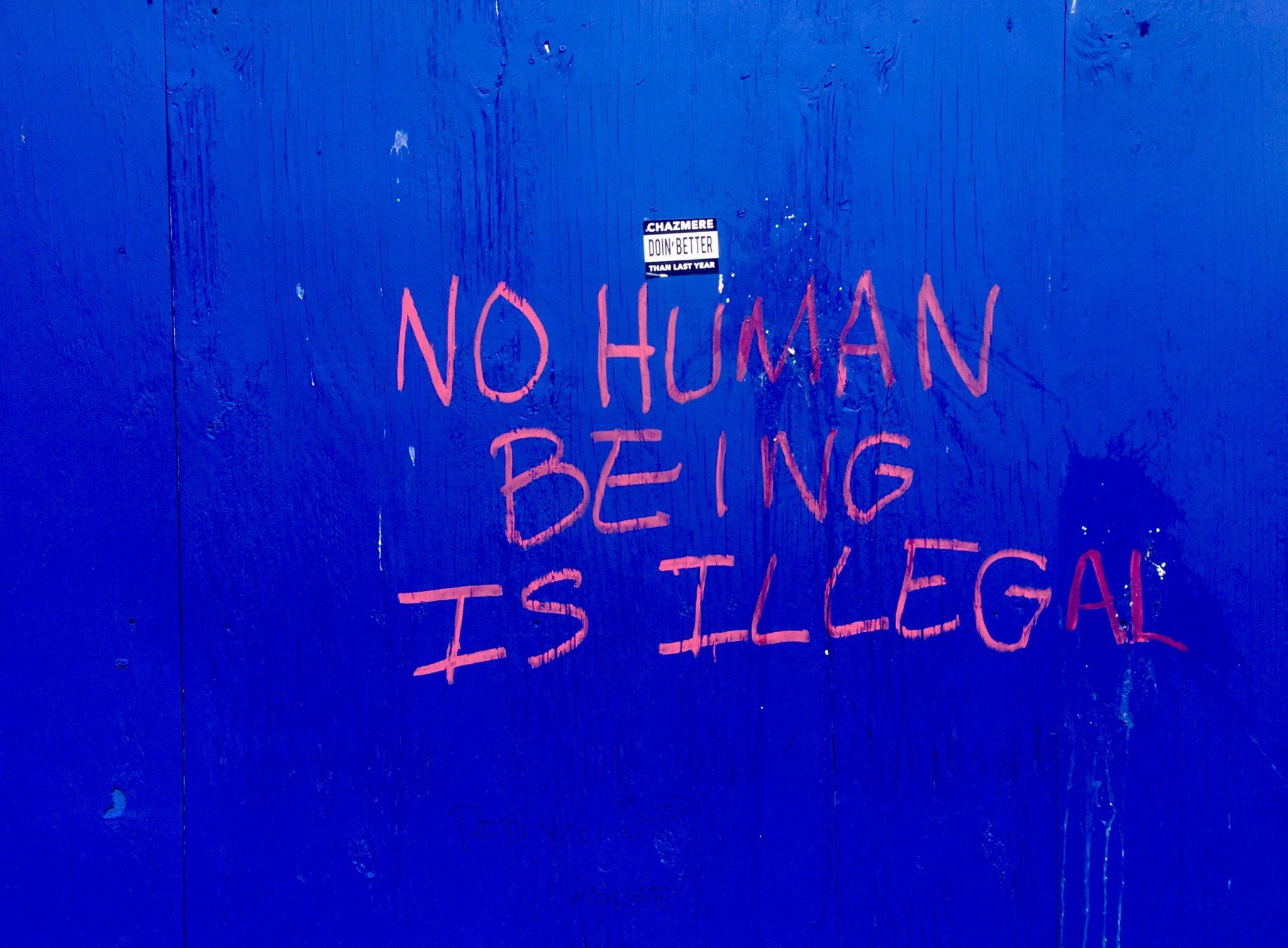 Most Popular Post
On Influence, and Using It Wisely — We have an obligation to our followers to do as much good as we can.
Other Posts
14 Reasons Why I'm Smitten with Asheville, North Carolina — 4,000 words about my weekend in Asheville.
In Odessa, Romance and Grandeur — I seriously fell hard for the Ukrainian city of Odessa.
Six Ways to Travel More Sustainably — We could all stand to do better.
Bucharest is Fabulous and Fun — All the best things I enjoyed in this cool city.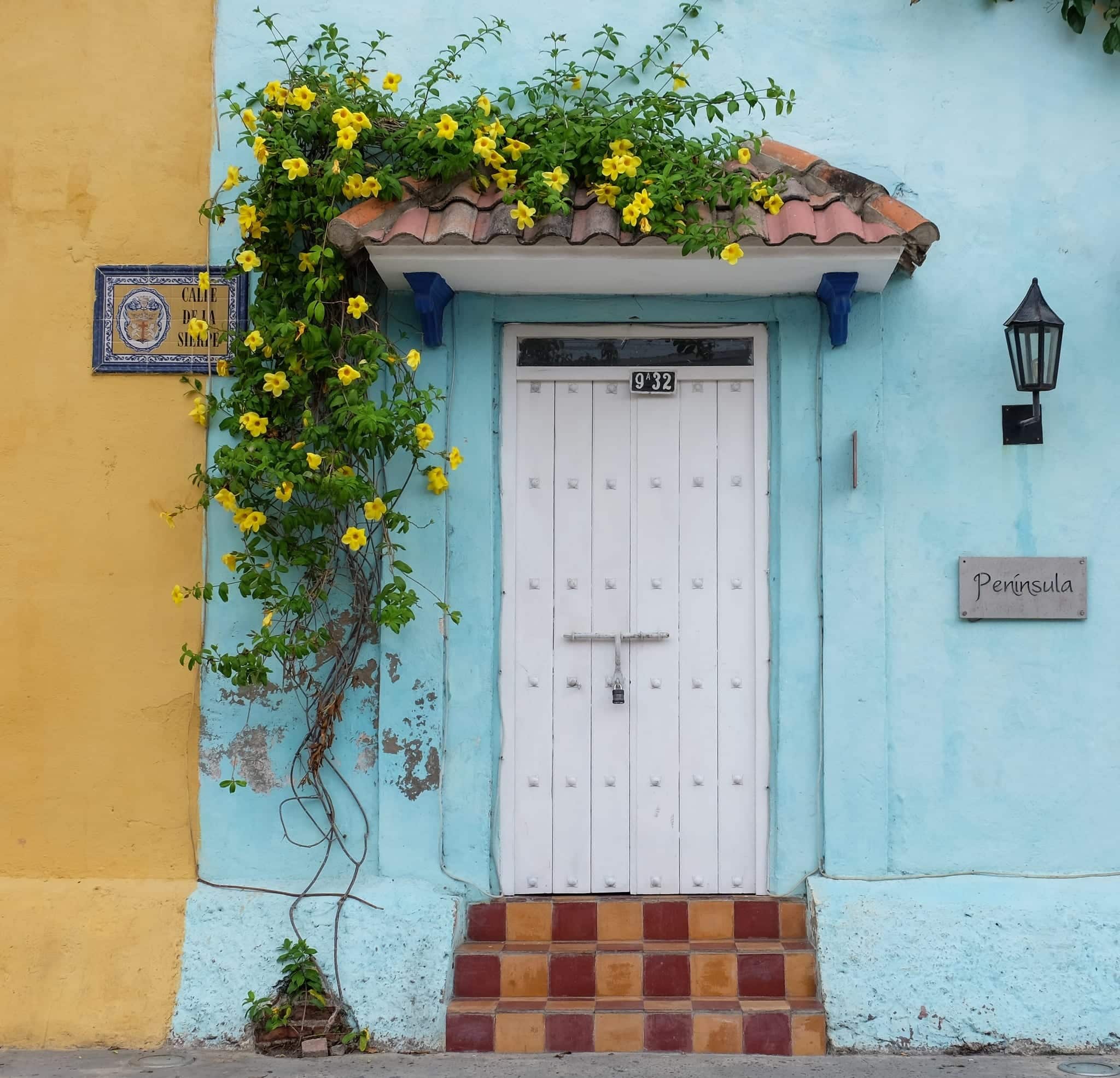 Most Popular Instagram Photo
People love a good door. This shot from Cartagena did well. For more updates from my travels, follow me on Instagram at @adventurouskate. I am soooo close to hitting 100k…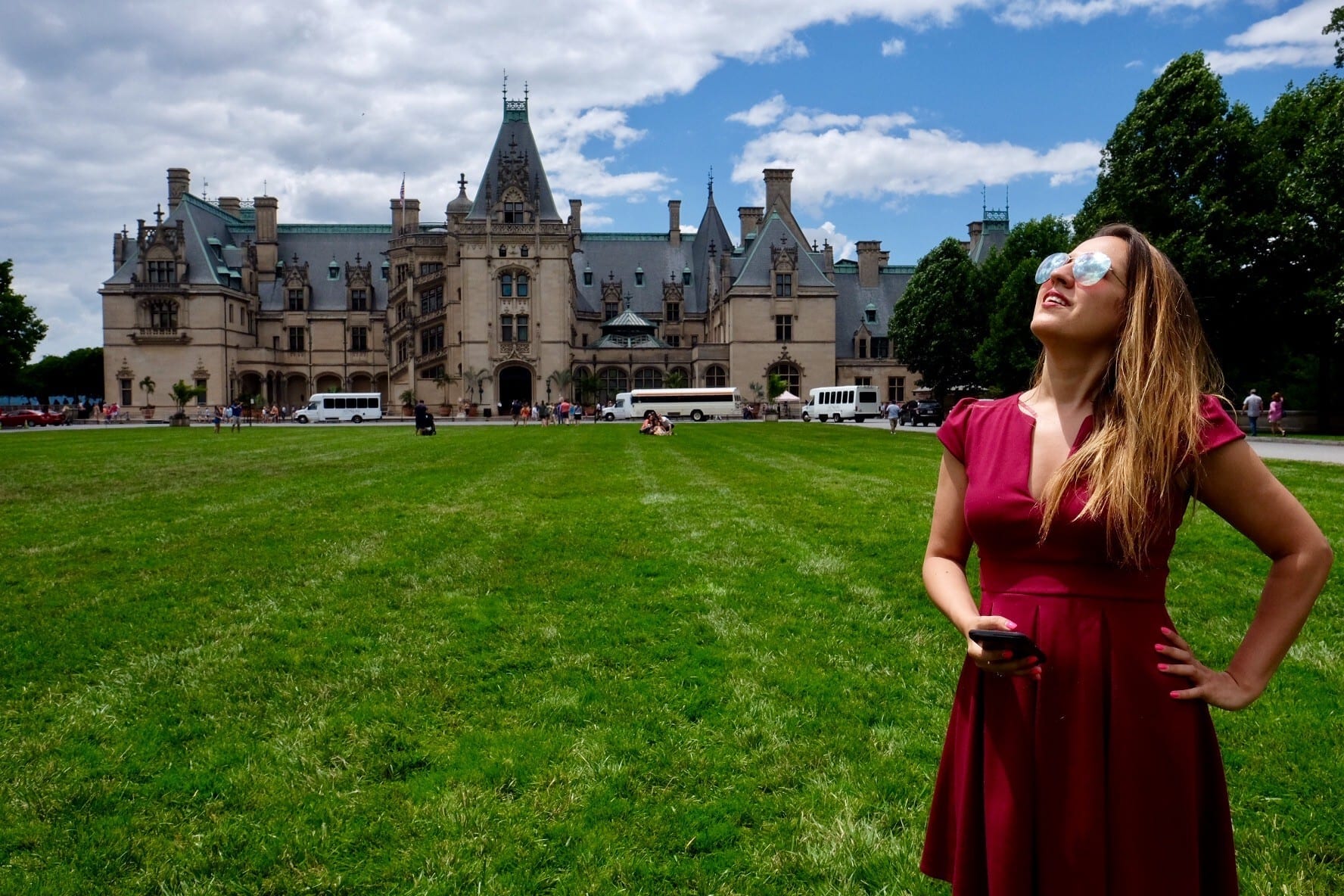 Fitness Update
I had the most unlucky week at the gym this month. On Tuesday, I had to quit a fitness class halfway through for the first time ever. It was Tabata (a series of drills where you do 20 seconds of exercise followed by 10 seconds of rest) and though there isn't much I can't do for 20 seconds, it was so exhausting that I was seeing stars and felt like I was going to faint. Leaving the room and sitting down made me feel better, but I didn't go back.
Also, fuck burpees. I hate them so much.
Then on Wednesday my Zumba instructor was a no-show (first time that's ever happened), so I decided to attempt running on the treadmill instead, and though I was doing a modest two minutes of running at 6 mph followed by one minute of walking at 4 mph, I felt a twinge in my knee and had to stop. I couldn't do stairs without pain (not fun in NYC).
Then on Friday I mixed up the times, again for the first time ever, and was late to Zumba. Oh well. At least I had my personal training session right after and I'm lifting more weight than I was last month!
What I Read This Month
We're officially halfway through the year and I'm 36 books into the 52-book 2017 Popsugar Reading Challenge! I actually read eight books this month, four of them from Book of the Month (where you can get a new book for three months for $9.99 each — US only). Here we go.
Lillian Boxfish Takes a Walk by Kathleen Rooney (2017) — This is my favorite novel of the year so far. Lillian Boxfish is based on the life of Margaret Fishback, America's highest paid female copywriter of the 1930s. Lillian takes a walk through gritty Manhattan on New Year's Eve 1984, meets characters along the way, and reminisces about her life. It was as much of a love letter to a transforming New York as it was a story of an incredible life. I absolutely loved the author's use of language.
If you are an independent woman, a writer, or a New Yorker, you must read this book. If you like smart books and memorable characters, you'll adore this book. As the book ended, I felt so sad — I wish I could go for a walk with Lillian in real life! Category: a book set around a holiday other than Christmas.
The Explorer and Other Stories by Jyrki Vainonen (2013) — Did you know that "Finnish weird" is a genre of literature? They don't use literary agents in Finland, so they're less commercially minded and thus publish a lot of strange literature. I love Finland, so I was eager to jump in!
These stories are weird. "The Explorer" is about a man who decided to journey into his wife's thigh. That kind of stuff. I found this collection of Vainonen's stories similar to Ottessa Moshfegh's Homesick for Another World, but not as repulsive. At 92 pages, it's a quick read. If you're planning a trip to Finland, pick this book up! Category: a book from a genre/subgenre you've never heard of.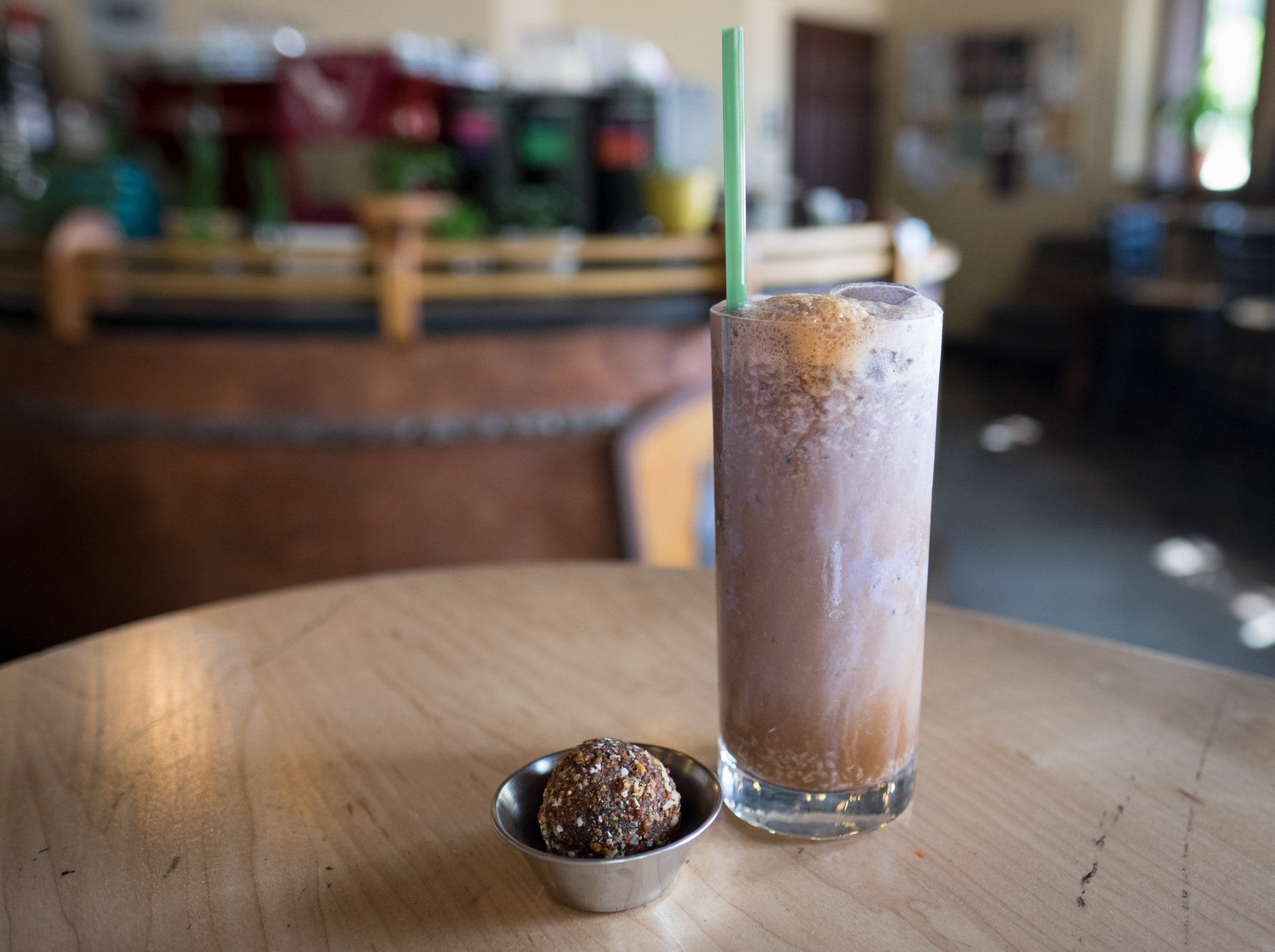 The Mothers by Brit Bennett (2016) — Three teenagers growing up in an evangelical black church in San Diego make a decision that haunts them for years after and throws them into turmoil. The book centers on motherhood — characters' mothers, how they mother each other, and the book is narrated by a chorus of mothers in the congregation.
I loved this book — and at the same time, it made me so sad for each of the characters. I wanted to take care of all of them in the end. The book is also a study on how evangelical communities too often blame the woman when anything goes wrong in a family. Category: a book with a family-member term in the title.
A Gentleman in Moscow by Amor Towles (2016) — What a magnificent book. Lush, cinematic, and beautiful. Count Rostov, a 30-year-old aristocrat, is sentenced to house arrest for the rest of his life in the grand Metropol hotel in Moscow. Through this predicament he tries to find beauty and meaning however he can as Russia changes exponentially — and the results are deeply moving.
I want this book to become a movie SO badly! It sounds a lot like The Grand Budapest Hotel, but so many of the scenes are described so beautifully, and the dialogue is incredibly witty. I definitely had a crush on the Count at one point. This book will leave you with the biggest smile on your face. Category: a book set in a hotel.
Eugene Onegin by Alexander Pushkin (1825) — This was my book club's pick of the month — a Russian novel written in verse! Eugene Onegin is a man sent from the city to the country following a relative's death, and he has a number of adventures in life and love. The entire book is written in verse, and I was very impressed with the translation.
It's funny, it's light, it's delightful, and it's something different. It did help to go through Wikipedia after reading each chapter and seeing what I missed, though. Between this and A Gentleman in Moscow, I've awakened a new interest in Russian literature and culture. My friends and I want to celebrate this book in Russian style at our next meetup — so we might go to Brighton Beach in Brooklyn (a.k.a. Little Odessa) or just hit up a vodka bar with a walk-in freezer! Category: a book with a title that's a character's name.
A Million Junes by Emily Henry (2017) — This is the closest I get to a summer read — a bright and fun book best enjoyed if you let go a little bit. Two teenagers in a rural Michigan town are the surviving progeny of two feuding families — and they're cursed. Of course, they fall in love and try to undo the curse with the help of several ghosts.
At first I was rolling my eyes and thought the teenagers were too witty for their own good, Gilmore Girls-style, but once I let go, I began to enjoy the book a lot more. The book isn't just an adventure, it's also about dealing with grief and how you move on and live your life while honoring those you've lost. To my surprise, it's one of the highest rated Book of the Month selections this year. Category: a book with a month or day of the week in the title.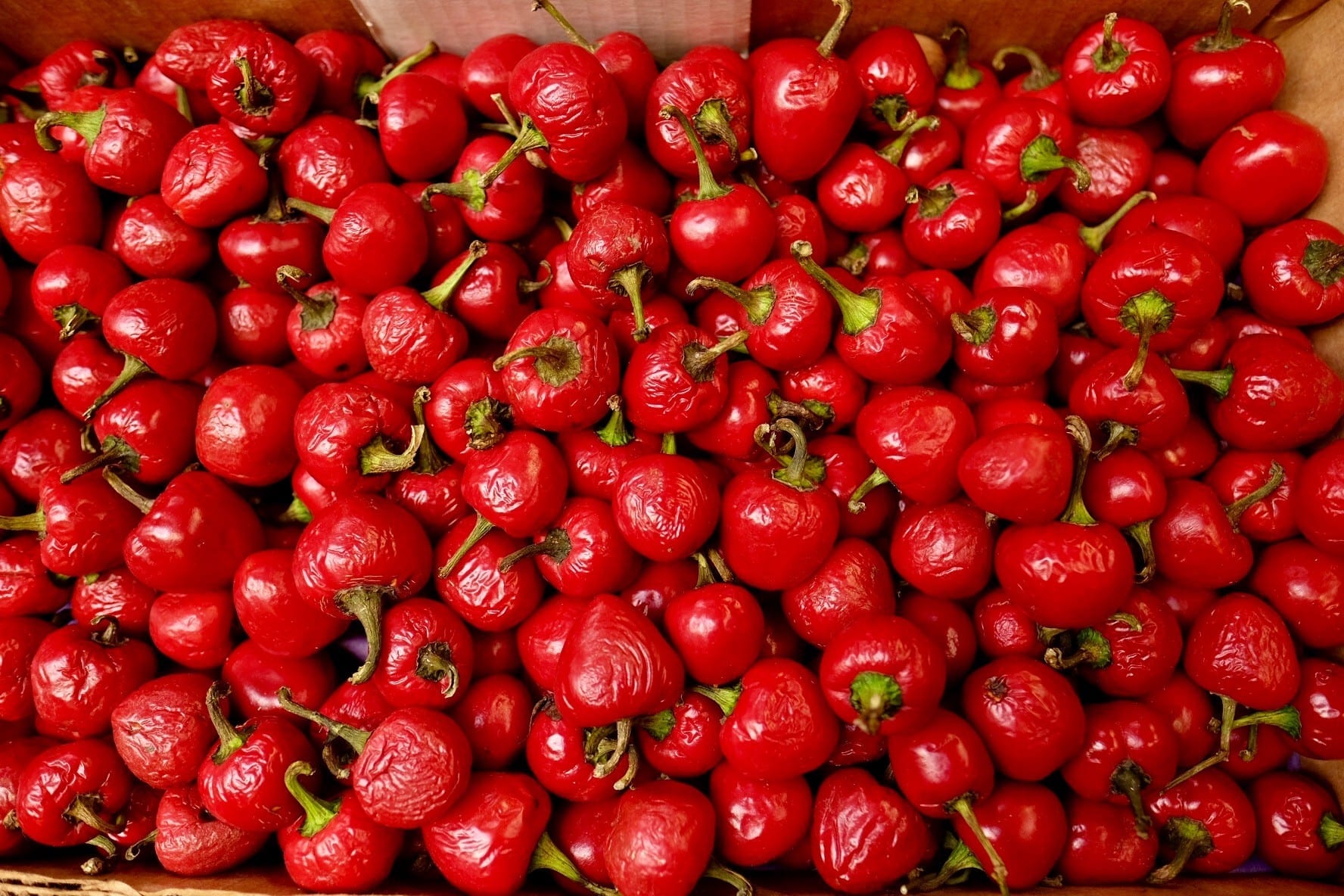 The Gift: Poems by Hafiz, the Great Sufi Master, translated by Daniel Ladinsky (1999) — I've been curious about Persian poetry for awhile, so when I found a shelf devoted to Persian poetry at Malaprop's in Asheville, I decided to pick up this volume. And what a surprising treasure it was.
Hafiz's poetry is about celebrating the love of God — a funny, compassionate, deeply loving and giving God. The kind of God who is on your side, your best friend, cheering for you and helping you. I actually found out later that this is one of Elizabeth Gilbert's all-time favorite books; knowing her brand of spirituality, I'm not surprised at all! If you want more poetry in your life, I highly recommend picking up this book or any of Hafiz's poetry. Category: a book by an author who uses a pseudonym.
Dirty River: A Queer Femme of Color Dreaming Her Way Home by Leah Lakshmi Piepzna-Samarasinha (2016) — I was recently putting together a list of my all-time favorite memoirs and was shocked to realize that almost none were written by women of color. I read a lot of books by women of color, but they tend to be fiction, so I'm making an effort to add some more memoirs to my list. If you have any recommendations, I'd love to hear them; Roxane Gay's Hunger is next.
Leah Lakshmi Piepzna-Samarasinha grew up in Worcester, Mass., and this book is about her emigration to Canada, her discovery and celebration of her queer, brown, working class identity; her difficulties with disability; her struggles through severe poverty; and her coming to terms with her sexual abuse. This book covers so many perspectives that aren't featured in mainstream literature, and for that reason alone this book is worth a read. She tells her story frankly and apologetically, and the scenes are richly painted (especially the South Asian queer events in Toronto). Category: a book by or about a person with a disability.
What I Watched This Month
It was time for my annual House of Cards binge, and it was awesome. It wasn't my favorite season (that's a tie between Season 1 and Season 4), but House of Cards on an off season is still better than most shows on television.
Just one thing — without revealing any spoilers, they mentioned a possibility related to the election that would have been SO cool to see play out, so unusual and dramatic that I was certain they were going to do it — and then they didn't do it. It felt like Chekhov's gun to me, and they ultimately did nothing with it.
Unbreakable Kimmy Schmidt was nice, if a bit off, this season. Of course, I loved the addition of Hamilton's Daveed Diggs to the cast! (And the "Boobs of California" song has yet to leave my head.)
Also — I saw Wonder Woman. SO good. It amazed me how remarkable and yet ordinary it felt to watch a feminist superhero movie with the male gaze removed.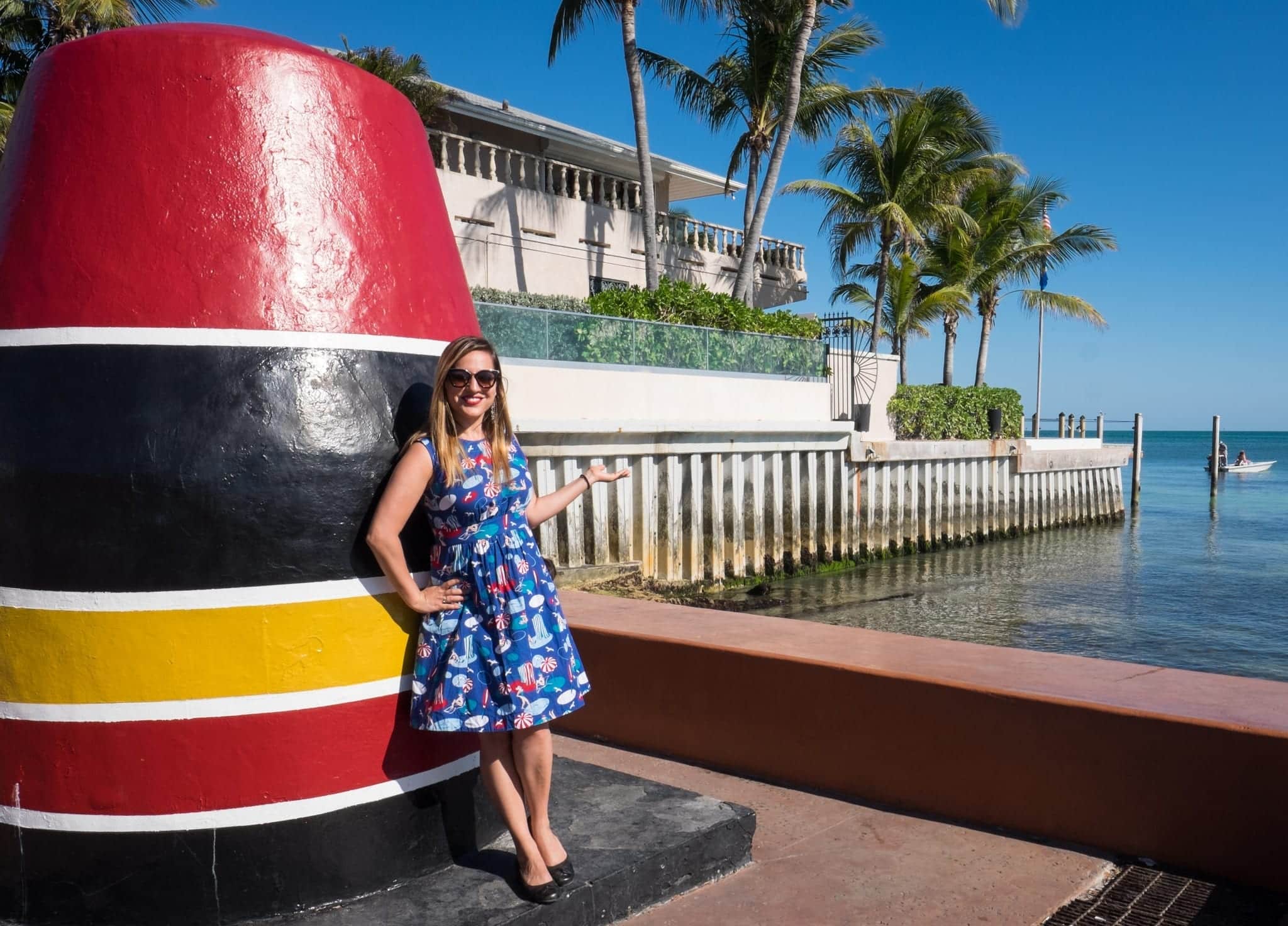 Coming Up in July 2017
I'm heading back to the Keys! Florida Keys Tourism invited me to come back and try out some things I didn't get to experience on my February trip. The Keys are one of my favorite new discoveries in the States lately; I'm glad I get to go back so soon. What am I most excited for? The Hemingway lookalike contest in Key West! I'll be concentrating on Key Largo and Key West this time around.
And now I'm even more glad that I didn't end up writing a post on where to find the best key lime pies in the Keys because I have time to do more research! Delicious, delicious research…
Other than that, I'm likely staying put in New York the rest of the month, but I'd love to get in some day trips around the region. There are boats that go direct to Jersey shore towns from Manhattan, and I'd love to get to City Island in the Bronx as well.
What are you up to this summer? Share away!
Get email updates from Kate
Never miss a post. Unsubscribe anytime!