Adventurous Kate contains affiliate links. If you make a purchase through these links, I will earn a commission at no extra cost to you. Thanks!
March kicked off with a bang in Puerto Rico — then mellowed out considerably by the end of the month. Here are the best and worst moments of the month!
Destinations Visited
San Juan, Culebra, Fajardo, Orocovis, and Ponce, Puerto Rico
New York, New York
Shelton and Monroe, Connecticut
Reading, Lynn, and Andover, Massachusetts
Favorite Destinations
Puerto Rico was simply fabulous. I've got so much love for this island and I can't wait to return.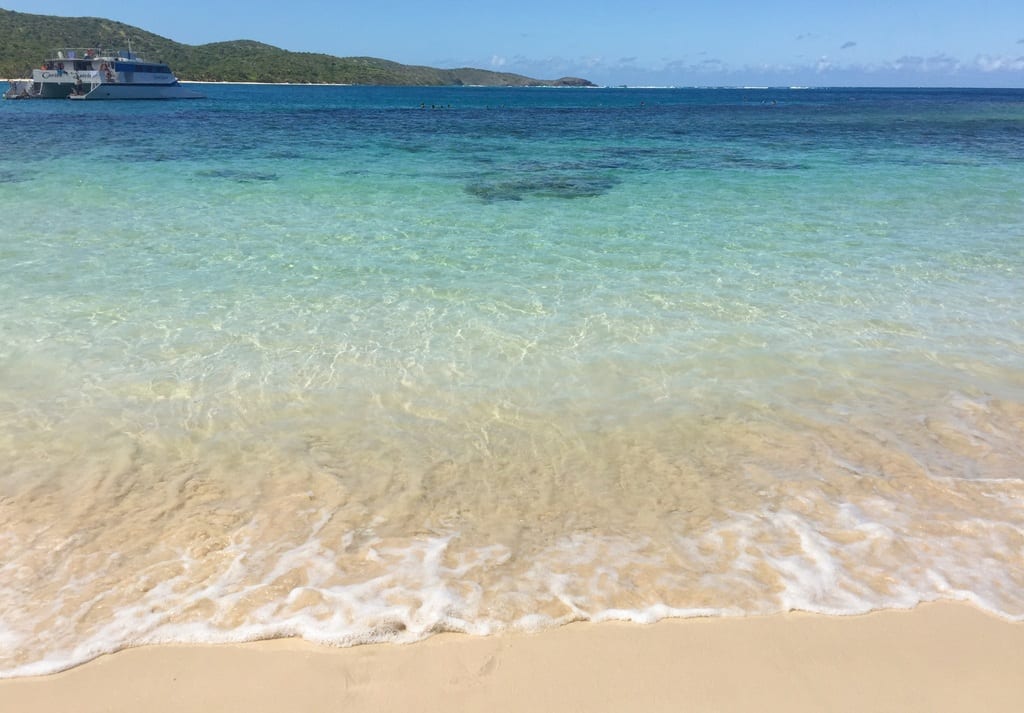 Highlights
Discovering one of the beach beaches I've ever seen. Flamenco Beach on Culebra in Puerto Rico is no joke. I was skeptical before arriving, but after seeing it I can confirm that it's just as special as everyone says.
Kicking back in Puerto Rico. From zip-lining to beach-hopping to partying downtown, I loved my time on this island. I really can't wait to go back!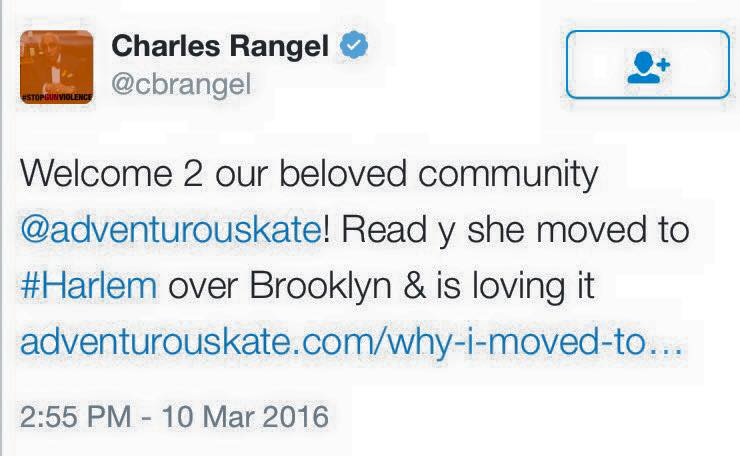 My Congressman welcomed me to the neighborhood! I couldn't believe it when I saw a welcome from Rep. Charlie Rangel on Twitter, completely out of the blue, unsolicited, and linking to my post on moving to Harlem.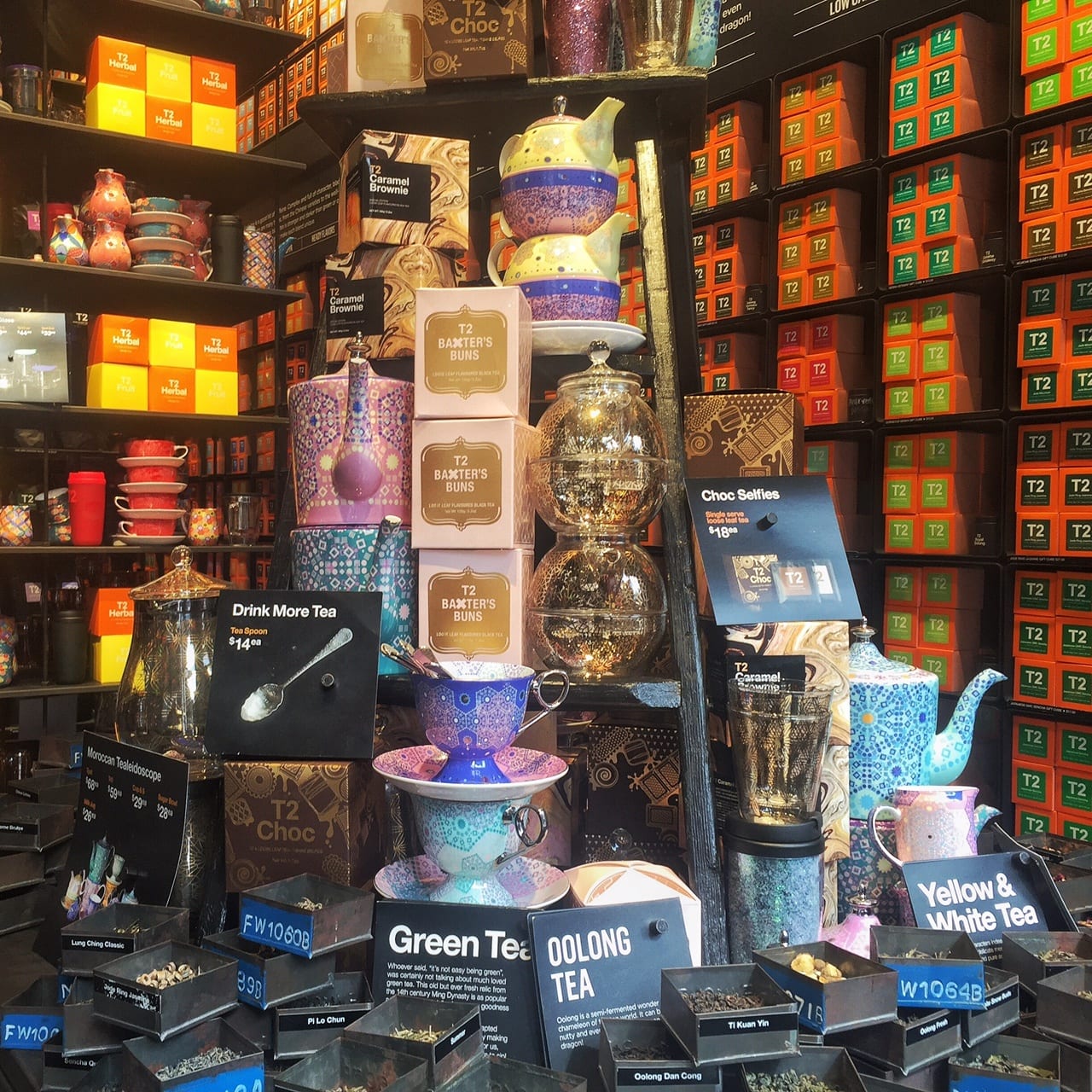 A Harlem night out to remember. I've been wanting to have a proper night out in Harlem since moving here (not counting the recent hipstery nightlife additions to the neighborhood) and for my friend Maya's birthday, we went out to Shrine, an amazing club. They feature live music seven nights a week, and we got to hear live Guinean jazz before it turned into an early 2000s hip-hop club, then blasted West African dance music, then finally some Justin Bieber and Rihanna to close out the night!
I've had a big goal of discovering cool places throughout Harlem, and I keep adding new ones whenever I can. Other recent cool spots: Sugar Hill Market, Fumo, Filtered Coffee, and Sweet Chef Bakery.
Matt & Ben. If you've read Mindy Kaling's first memoir, Is Everybody Hanging Out Without Me?, you know that before she was famous, she co-wrote a play called Matt & Ben about how Matt Damon and Ben Affleck wrote Good Will Hunting. It's a strange and irreverent comedy, and both characters are played by women. I saw it in a tiny black box theater off Times Square (you can get $10 tickets on Gold Star Events).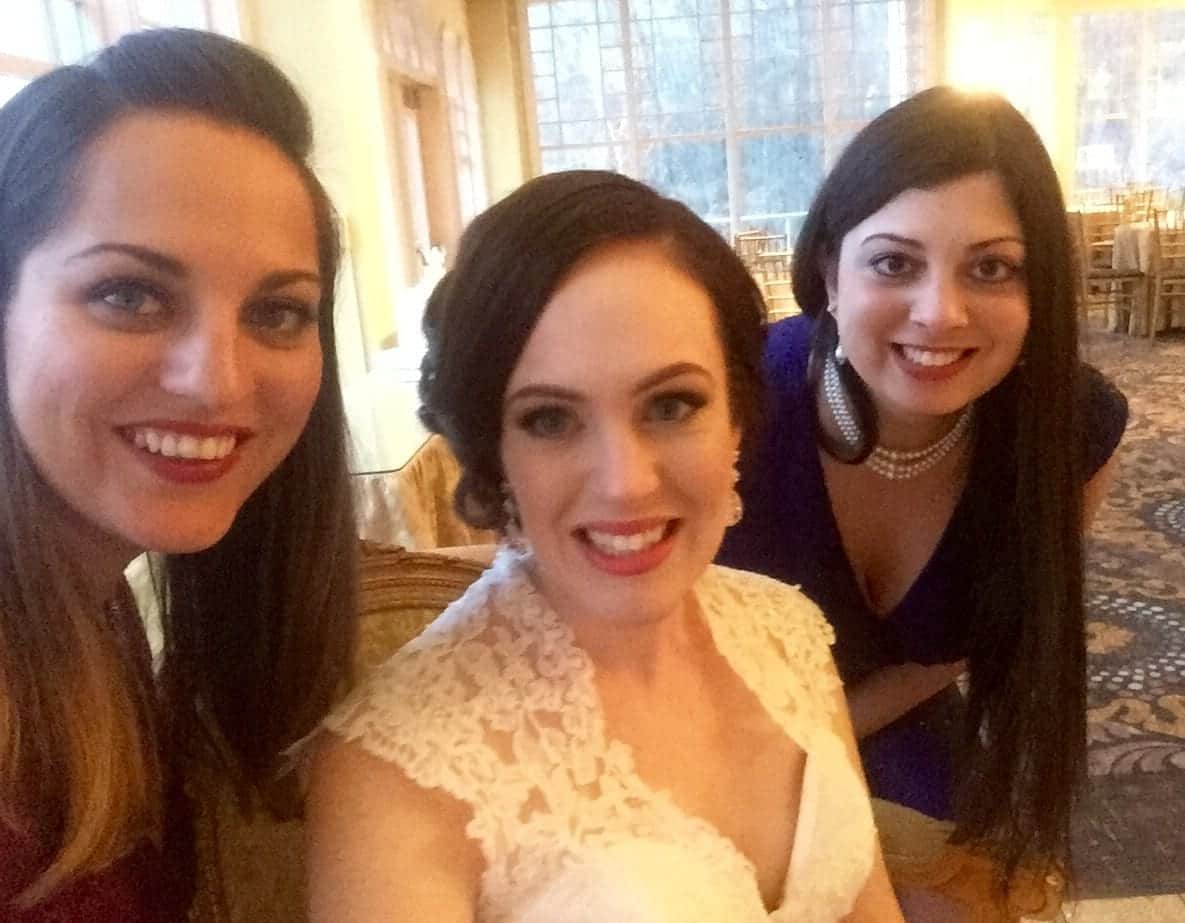 And finally, this month I got to watch my friend Janelle get married! You saw her shower in the November recap and her bachelorette in the February recap, but this month Janelle and Mike finally got married in Connecticut. It was a super fun wedding and everyone had a fabulous time.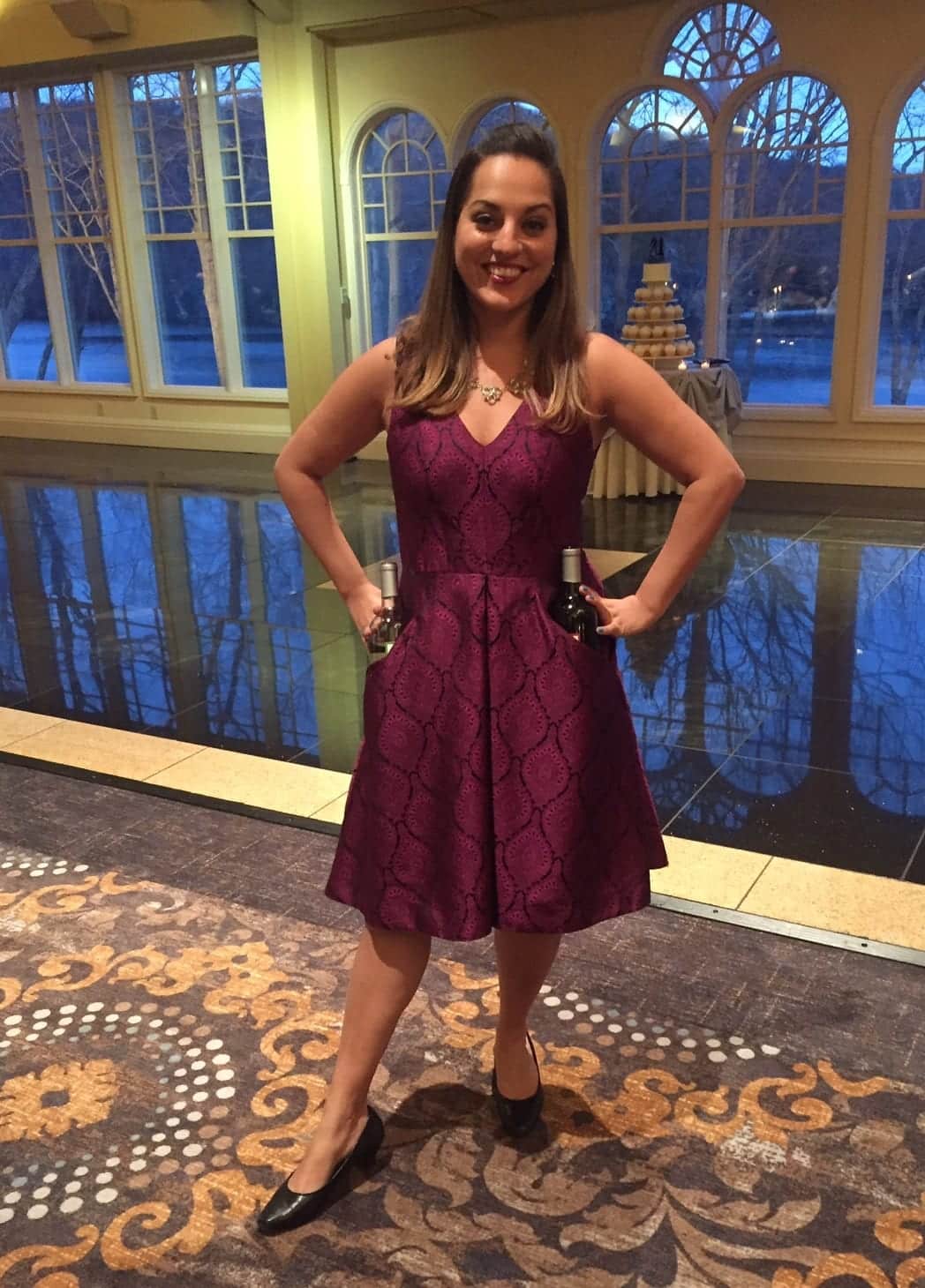 My first Rent the Runway experience. I've been wanting to try Rent the Runway forever! I love the idea of renting a designer dress instead of buying a dress you'll only wear once, so Rent the Runway is ideal for weddings.
This Yoana Baraschi dress ($55 rental) would look great on so many different skin colors and body types — if it were stretchy, it would be the most universal dress ever. It's gorgeous enough to be a standout but understated enough to work for a wedding. Plus, WINE POCKETS. I also rented a Badgely Mischka necklace ($15) and earrings ($10).
I also got a Pro membership at Rent the Runway, so I'm definitely going to be making some more rentals throughout the year! (Want to try Rent the Runway? Get $20 off your first order from me! I'll get $20 credit too.)
I also got a new hair look. I tried balayage for the first time ever, and it is SO much better and more natural-looking than traditional highlights. This is the blondest I have ever been and it actually looks pretty natural and normal! The top photo in this post was taken right after my haircut.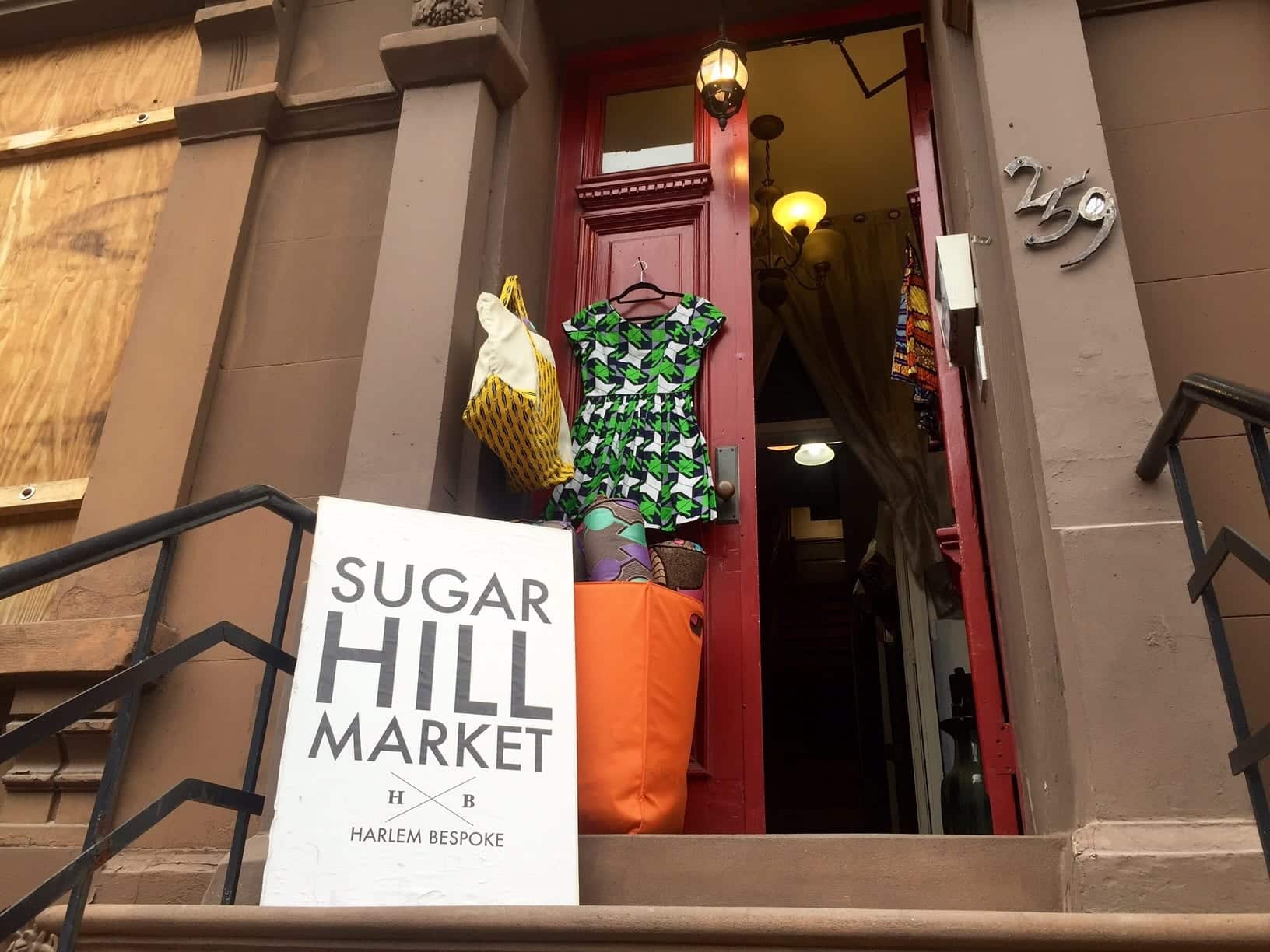 Challenges
I forgot TONS of stuff on my trip to Puerto Rico. Basic stuff. Sunscreen. Deodorant. Flip-flops. I managed to replace those three, plus a pack of gum, for a stunning $35 from the hotel gift shop…don't make the same mistake I did! I'm seriously off my game.
Getting used to life in New York. After the initial high of moving to New York wore off, I started feeling overwhelmed by it all. Not just how expensive it is but also how busy you are and how hectic everything is, and how it's not unusual to have plans seven nights a week and you always spend MONEY on those nights out and how sometimes you have to schedule to meet your friends weeks in advance! Everyone is crazy here!
I'll get my footing. It's just something new to get used to.
Most Popular Post
15 Ways to Leave the Country if Donald Trump Gets Elected — Well, that post had some unintended effects!
Other Posts
The Best Things I Ate in the San Francisco Bay Area — A very delicious post!
Inside Bushwick, the Weirdest Place in New York City — Not your typical New York post.
Puerto Rico Seriously Has It All — An island for every kind of traveler.
Is It Too Late to Make It As a Travel Blogger Now? — I say no.
Five Years Since the Shipwreck That Changed My Life — I can't believe it's been five years. That night changed everything.
News and Announcements
A few months ago, I sold my first photo to a magazine — and this month, the magazine came out. In the April 2016 issue of SAVEUR, you can find a photo of mine anchoring their piece on Little Corn Island, Nicaragua.
I was shocked — I expected it to be in a corner of the piece somewhere, not the main photo anchoring the entire feature!
Also, this month I'll be appearing at NY Trav Fest, the New York Travel Festival! Check me out speaking on a few different topics. Hope to see you there!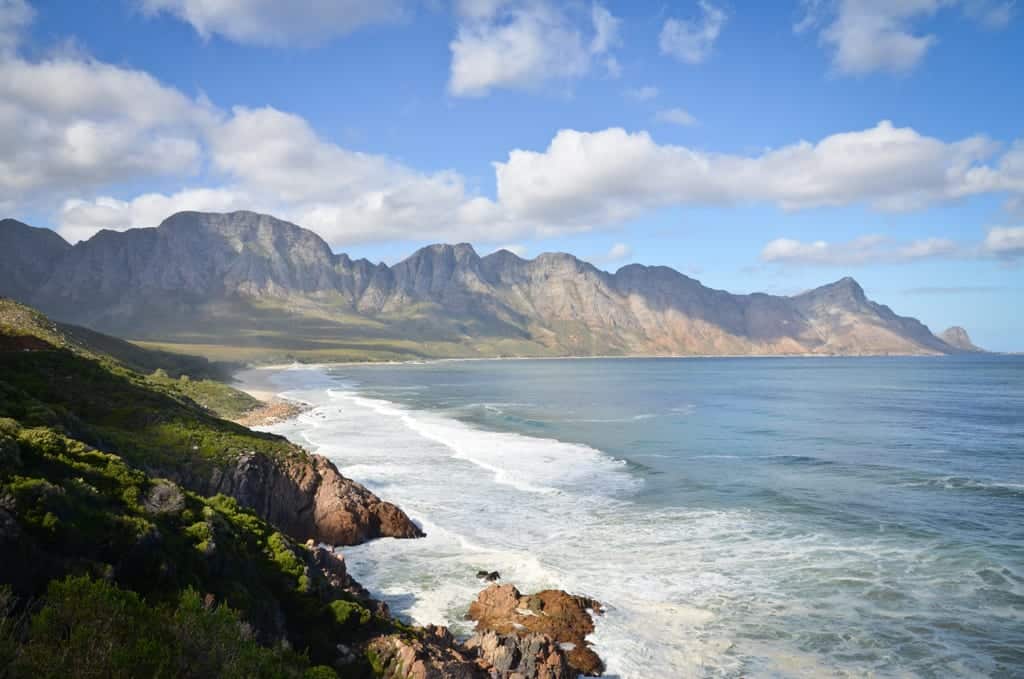 Most Popular Photo on Instagram
I've always loved this photo of Koolbaai in South Africa, on the road from Cape Town to Hermanus. Nothing better than a crashing coastline with mountains in the background!
For more of the best travel photos, follow me on Instagam or Snapchat (adventurouskate on both!).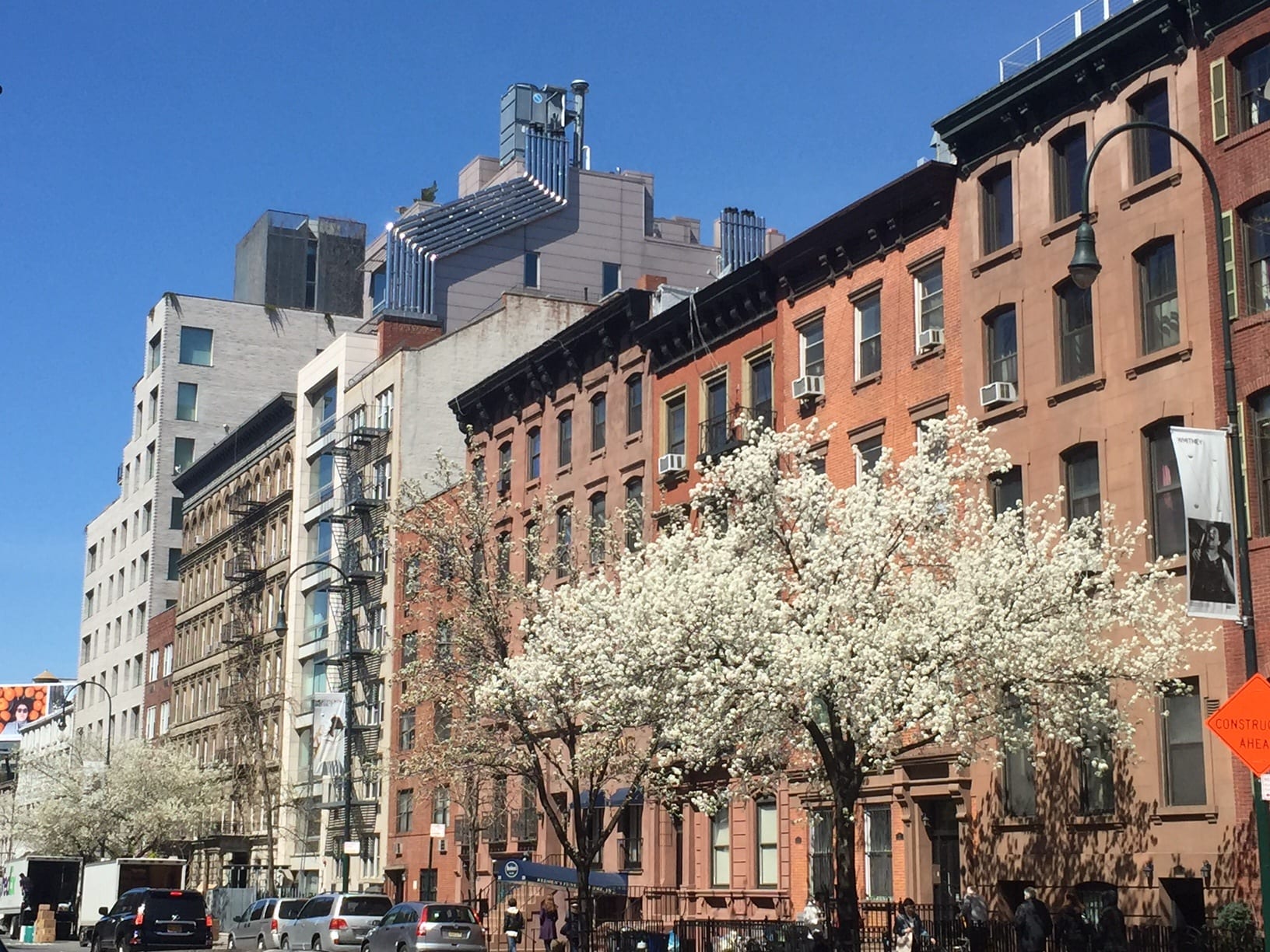 What I Read This Month
Something interesting happened with my reading habits this month. You may have noticed that I've been reading a lot of heavy books about race in America. As a result, I'm not reading as many books as usual. Definitely not hitting my book-a-week challenge of last year.
And sometimes when I've turned to lighter fare, like Attachments listed below, I've felt guilty about it. These books are the equivalent of taco chips — they're not changing my world or teaching me something or helping me see the world differently. I hate that, as they're great books, but it's the truth.
But you know what? Maybe quantity isn't as important anymore. Maybe I should prioritize reading fewer, better books, and that way I won't have to keep switching to light ones to hit my numbers.
Here is what I read this month:
The Autobiography of Malcolm X, as told to Alex Haley — This may be one of the most important books I have ever read. I recommend it for everyone. For every American. For every Harlemite. For every traveler. For everybody who believes in the power of education and travel to change your world view and create positive change in the world.
I knew so little about Malcolm X before reading this book, and it's a crime that he doesn't get more attention in schools. Even in A.P. U.S. history. He's just a footnote — or at least he was back when I was in high school. We need to study the uglier parts of the Civil Rights Movement along with the more hopeful, easy-to-explain-to-kids figures like Dr. Martin Luther King Jr.
Attachments by Rainbow Rowell — Rainbow Rowell's books are sweet, gentle, romantic. And I did want something lighter and easier to read after my recent streak of books. So I read it and felt guilty.
That said, this book is absolutely lovely and I recommend it. At the turn of the 21st century, a socially awkward man is hired to monitor the email at his office and he falls in love with a woman after reading all her emails to her friend. It reminded me a lot of The Pleasure Of My Company by Steve Martin.
Make Your Home Among Strangers by Jennine Capó Crucet — Now THIS was the book that perfectly balanced my heavier and lighter interests into a compelling, devourable novel. Lizet grew up in a poor Cuban-American neighborhood in Miami near the end of the 20th century.
She applies to a top liberal arts college on a whim, gets in, and has a hard time fitting in with the rich, privileged, white college students. But now she has an equally difficult time fitting in at home in Miami. And then a little boy named Ariel Hernandez (a.k.a. Elián Gonzalez) arrives in Miami and throws her world into further turmoil.
The Big Short: Inside the Doomsday Machine by Michael Lewis — I'll be honest, I only read the first third of this. It was a book club pick and I wouldn't have chosen it on my own. The movie was great but I just couldn't follow the financial intricacies of this book and after 100 page of trying to figure out which guy Ryan Gosling was, wrote it off as a loss.
What I Watched This Month
House of Cards. I had a wonderful weekend binge-watching Season 4 in its entirety. How great was this season? I think Season 4 and Season 1 are the best seasons so far, and it more than made up for the quiet, restrained Season 3.
What I Listened To This Month
Remember that episode of Sex and the City when Miranda acts like TiVo is her new boyfriend? "He surprises me with things he thinks I'll like, which is how I got hooked on Jules & Mimi!"
Well, I feel that way about Spotify. Some of their recommendations for me have been spot on lately. I'm a huge fan of genre-busting alternative R&B in particular, and Spotify has been awesome at finding me music in this genre.
This month Spotify introduced me to Sampha, a British electronic/R&B artist with a lot of piano. "Happens" is my favorite song of his so far.
Coming Up in April 2016
Zero travel plans. How about that?
And I'm happy about it. Staying put has been good for me — I need to sink into my new home before going off on another trip. Especially another long trip. My worst points over the past five years where when I was traveling too often and stressing myself out; I don't want that to happen again.
I'm also welcoming my first overnight guests to the city soon! Some blogger friends you've seen on here before, Dylan and Cailin, followed by my friends Lisa and Alexa from home. I have a LOT of karma to make up for how many couches I've crashed on over the years, so I'm looking forward to restoring the balance!
What are your plans for April? Share away!
Get email updates from Kate
Never miss a post. Unsubscribe anytime!