Adventurous Kate contains affiliate links. If you make a purchase through these links, I will earn a commission at no extra cost to you. Thanks!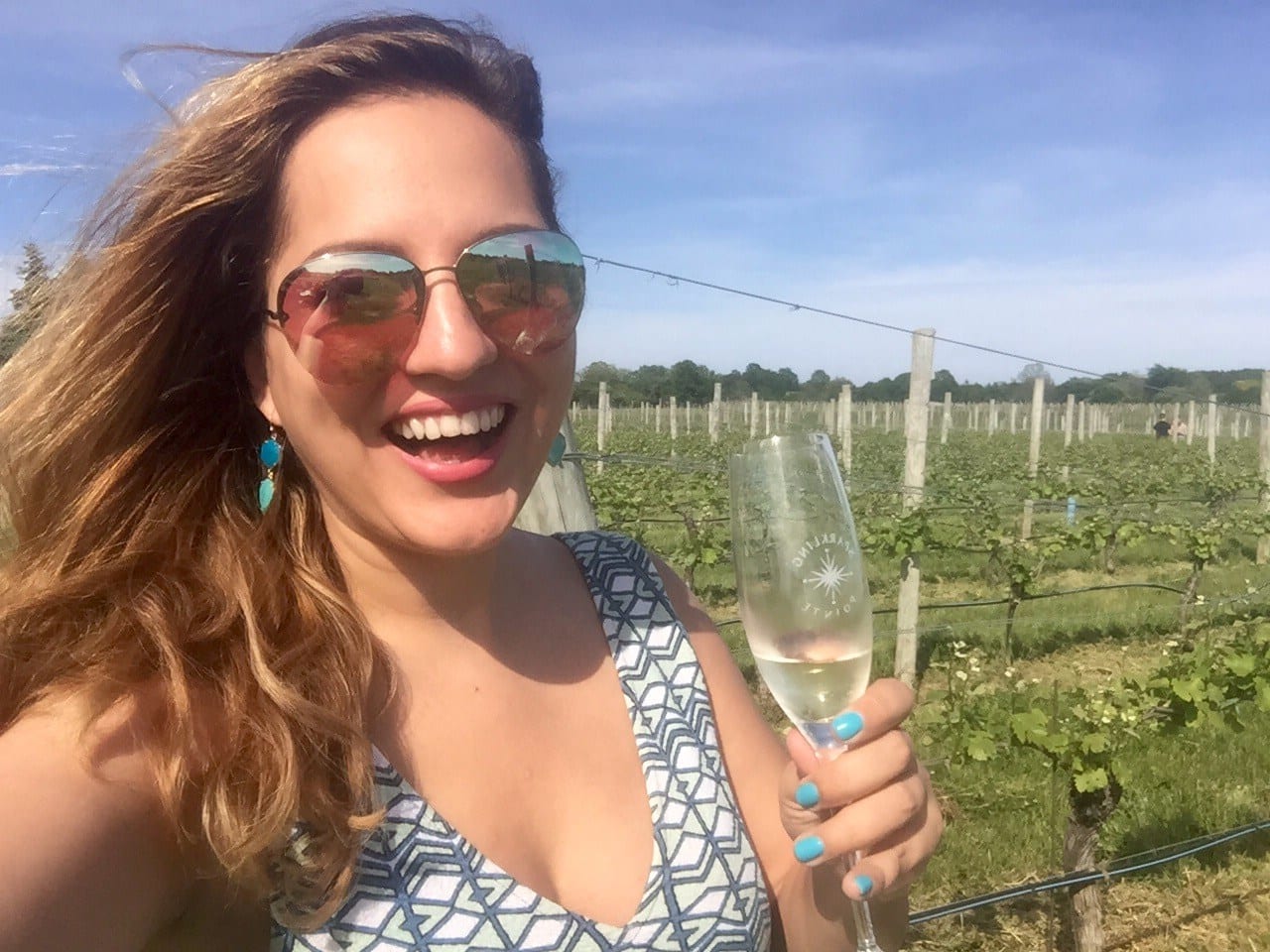 Summer has arrived in New York City! And not a moment too soon. May was a long stretch of gray mornings and drizzly afternoons, as it often is in the northeast. And so I buckled down and told myself not to lose faith, that the gray would burn off and it would become beautiful again.
I finally broke out of the city after spending all of April in Manhattan and Brooklyn. Most significant? A fabulous solo trip to Savannah, a wonderful day trip to the North Fork, I wrote what could be my best blog post ever, and I made so many memories with friends.
Here's what went down in May!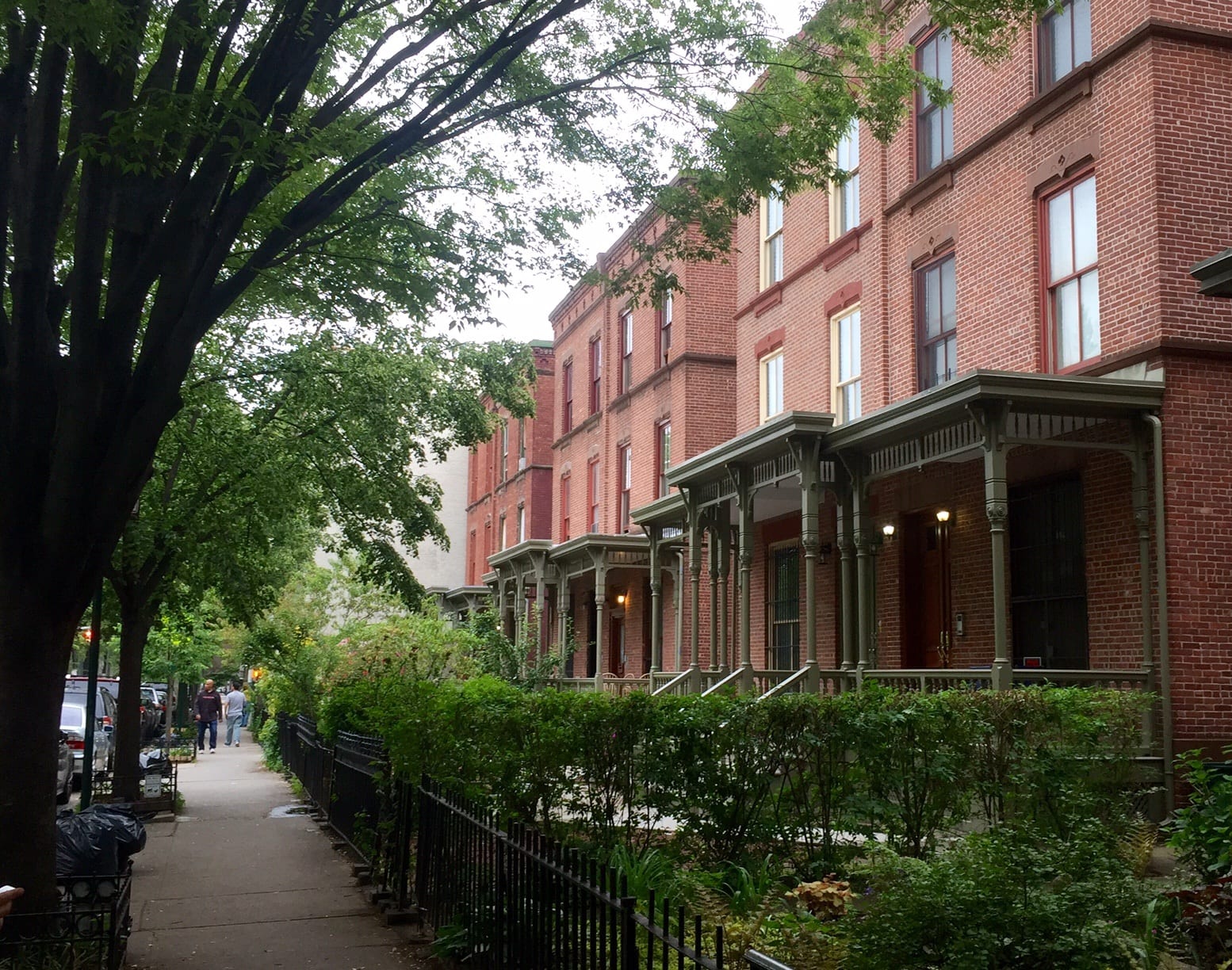 Destinations Visited
New York, Riverhead, Mattituck, Cutchogue, Greenport, and Orient, New York
Savannah, Georgia
Favorite Destinations
Savannah holds my heart, now and forever. Then again, so does New York.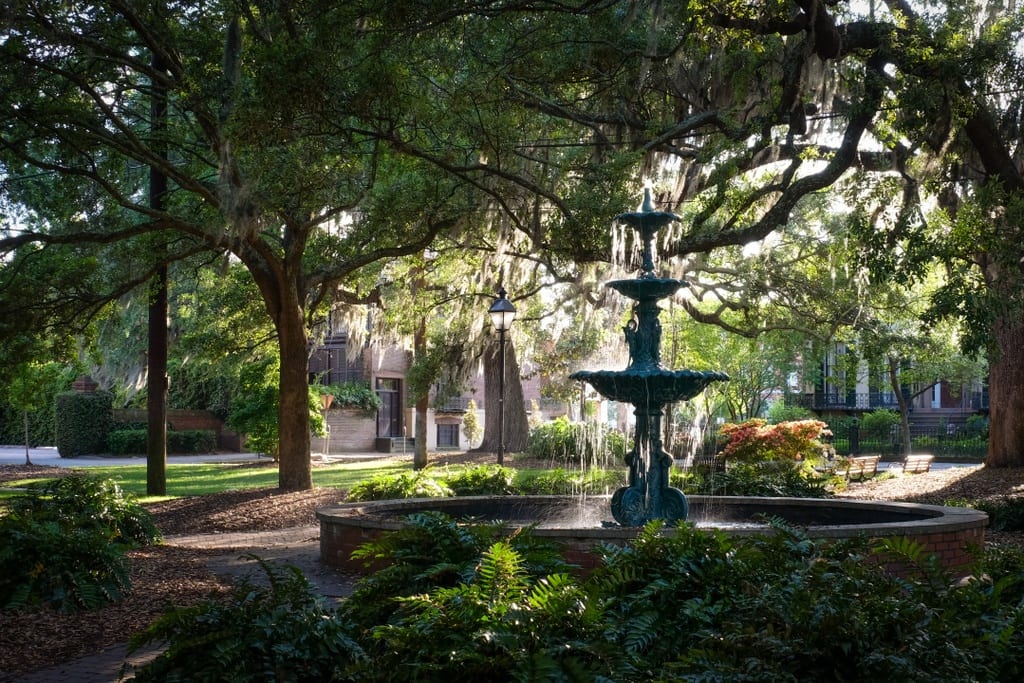 Highlights
Spending three lovely days in Savannah. I've already waxed poetic about much of the trip, but I really mean it — Savannah is a place I hope to return to on a regular basis.
Doing a day trip to the North Fork of Long Island. Over Memorial Day weekend, four of my girlfriends and I headed out to the North Fork to check out the wineries, scenery, and food. It was a wonderful day and I'll be writing about it more in depth in the coming weeks.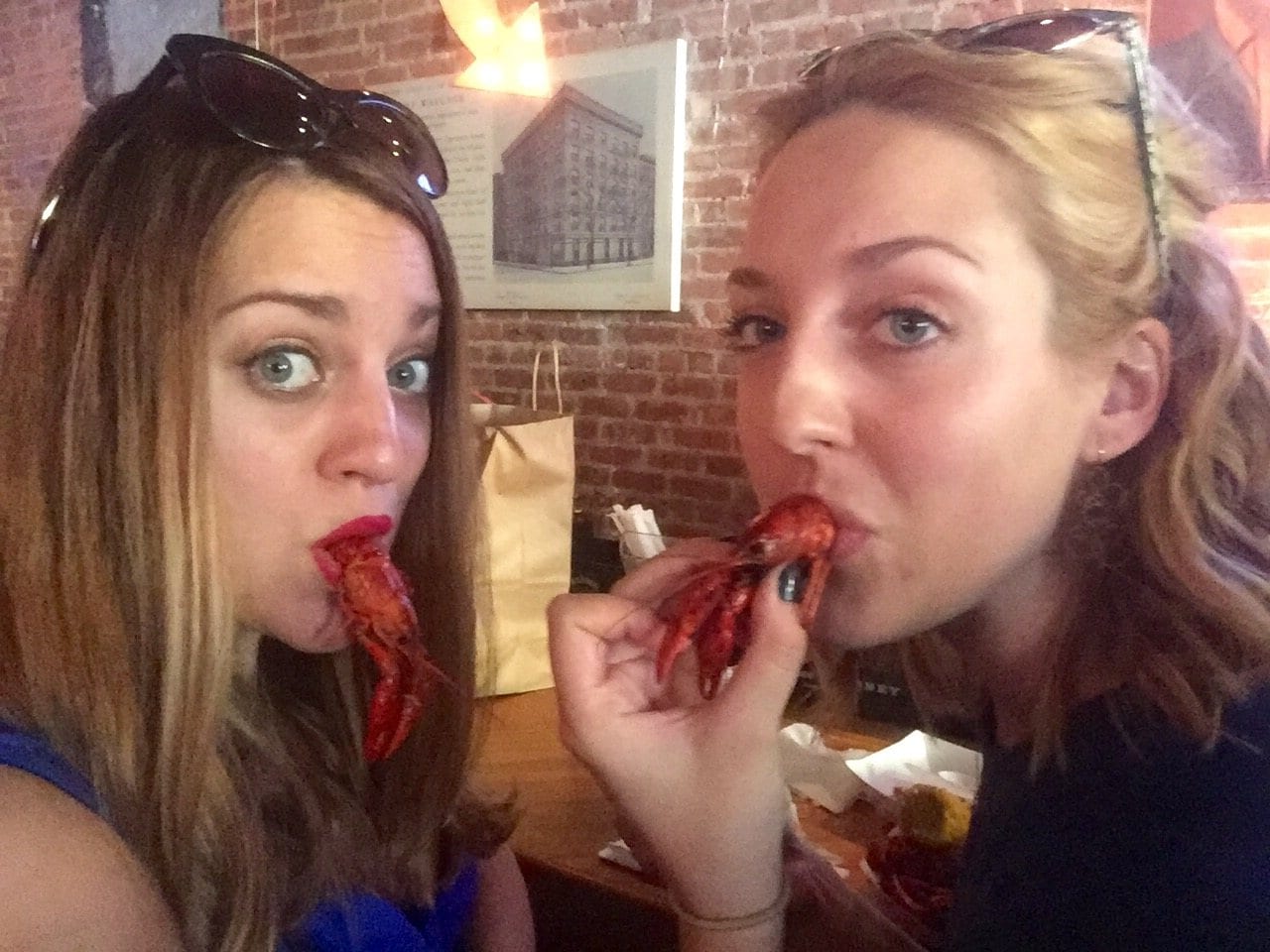 Harlem happenings. One of my favorites this month was the annual crawfish festival at At the Wallace, which featured plenty of crawdads, Blue Hawaii cocktails, and a brass band that could have been straight out of New Orleans! I also checked out Astor Row with its signature porches, unlike any other street in New York. And a new bakery opened near me — Hamilton's Bakery — and it's probably the best cafe in my neighborhood for working.
New York discoveries. Some new favorites this month were the incredible rooftop at 230 Fifth in Flatiron, the kickass cover band at Cafe Wha? in the Village, and taking the East River Ferry from Williamsburg to DUMBO in Brooklyn and getting awesome shots as you pass beneath the three bridges.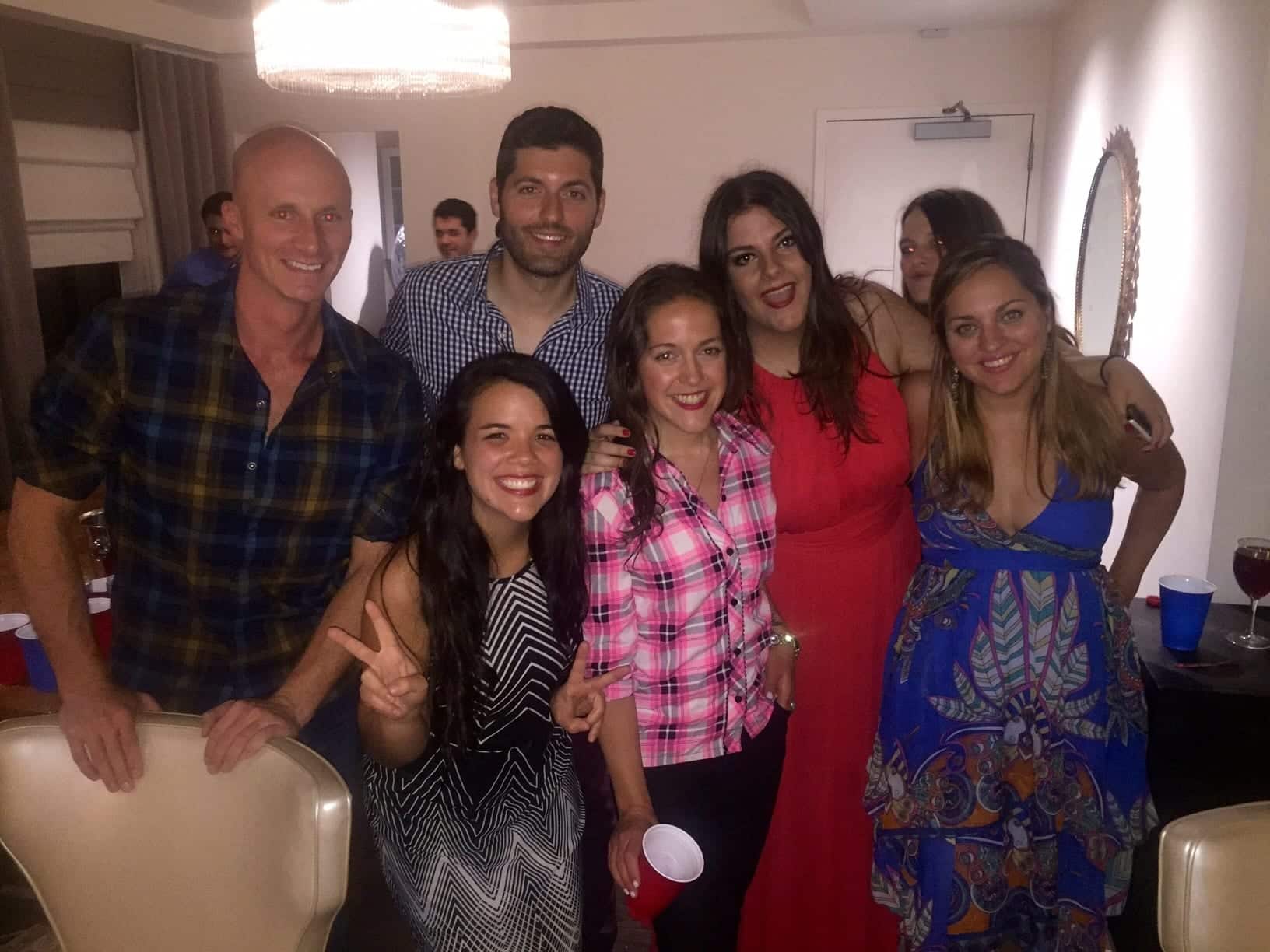 Hosting friends. I had three guests this month. I'm loving opening my home to friends passing through New York and introducing them to Harlem! (My couch-crashing karma restoration is ever-so-slightly progressing.)
Discovering the Brooklyn Cat Cafe. WHAT AN AMAZING PLACE! After cat and dog cafes flourished in Asia, they're now coming to Europe and the United States! The Brooklyn Cat Cafe is in Cobble Hill, it only costs $5 to play with the cats for 45 minutes, you can cuddle all of them except the brand new kittens, and all of the cats are available for adoption.
Cooking up a storm. I'm reveling in having a kitchen and have been gaining back the cooking skills that I haven't used in years. This month, two of the best things I made were Thai recipes from Chrissy Teigen's Cravings cookbook. Pork-stuffed cucumber soup? Hilarious, fun to make, and a revelation. Jok moo (Thai rice porridge with pork)? Perhaps the best thing I have EVER made.
And I decided to start wearing gold jewelry again. I know that sounds silly, but I've been wearing exclusively silver since high school! These days, many designers are only making their pieces in gold, so I figured I could try it out.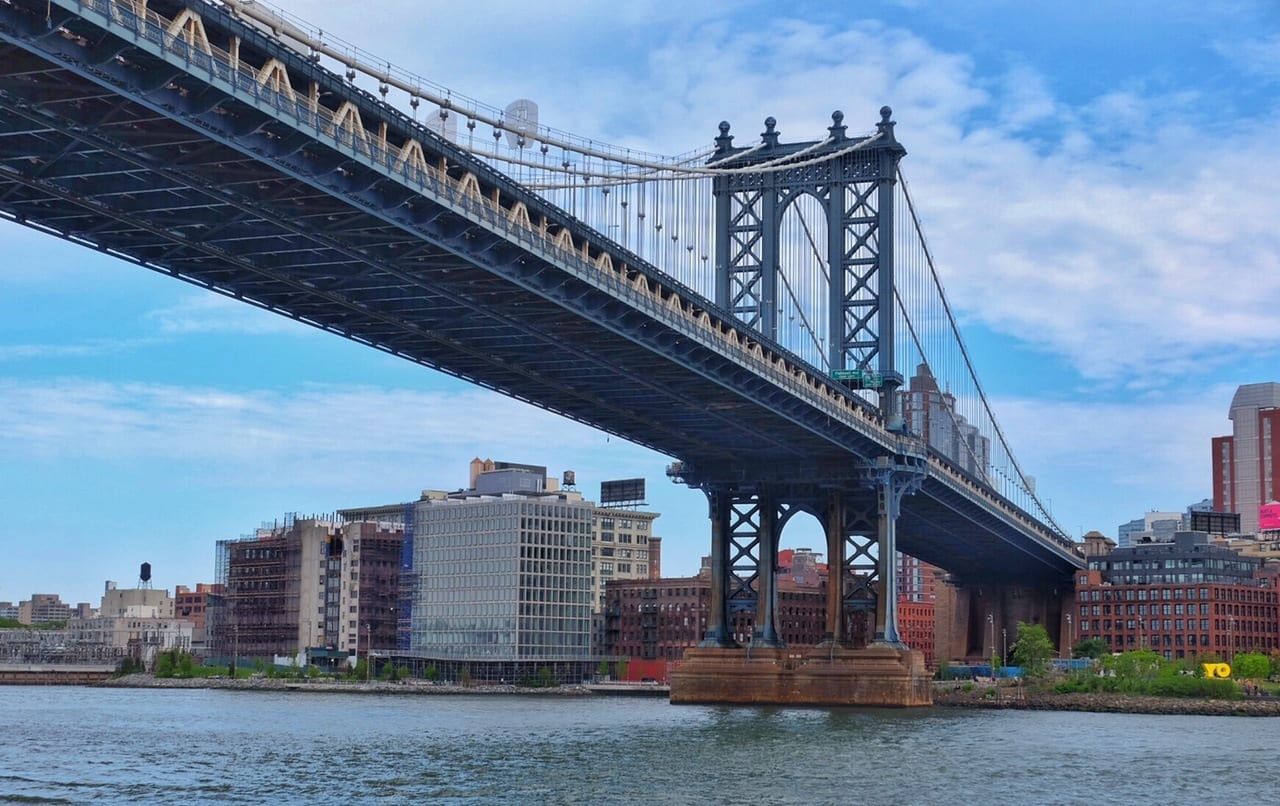 Challenges
This was a fairly easy month, but I did have one incident when I got locked out of my site. One of the plugins went down and nobody could log in anywhere. That was fun to fix.
That and I had to upgrade my hosting to a much more expensive plan, once again. Guys, you don't want to know how much I pay for hosting this site. It's obscene. I could buy a pretty nice used car with what I pay for hosting each year.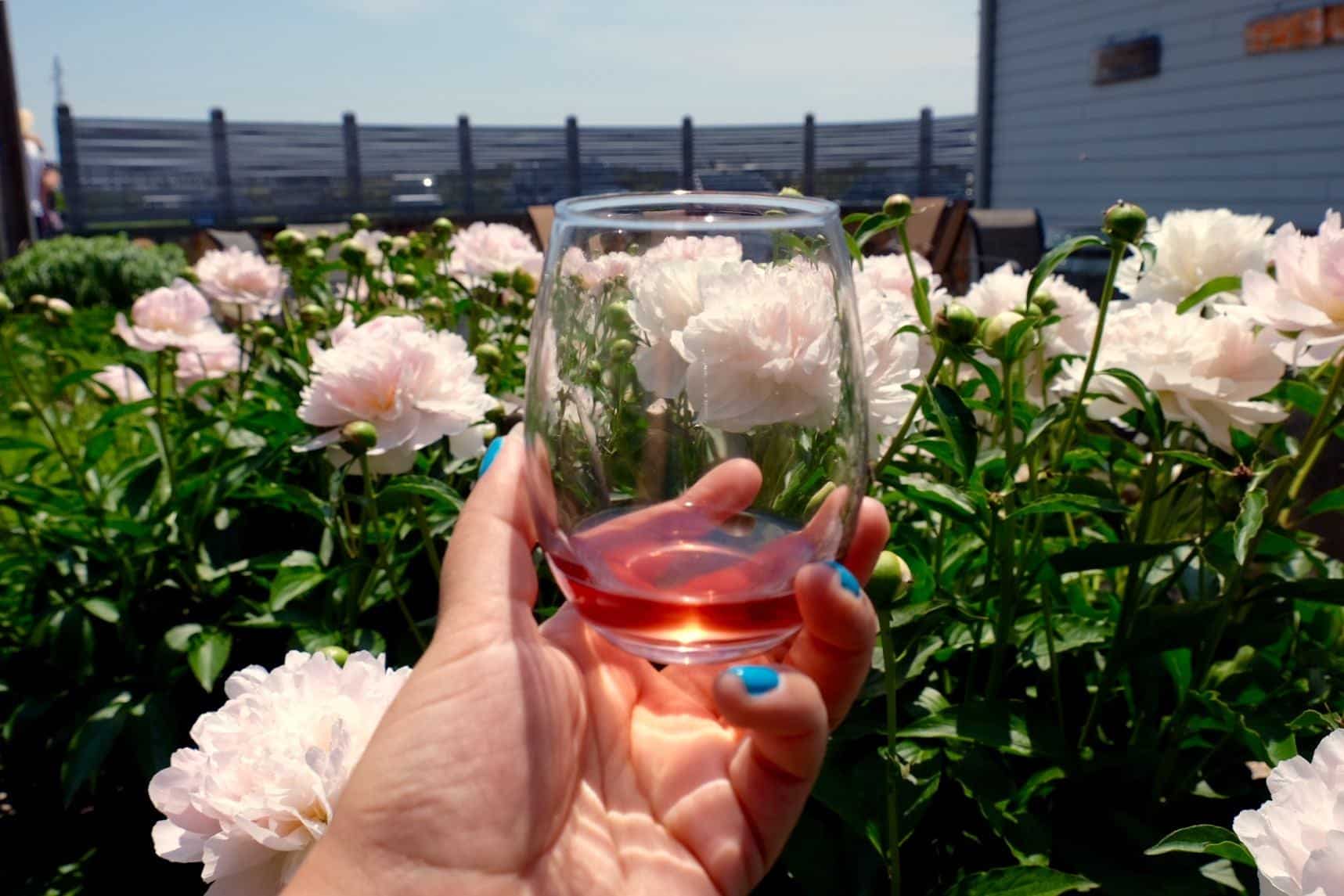 Most Popular Post
10 Love Stories From My Travels — and I'd wager this is the best post I've ever written.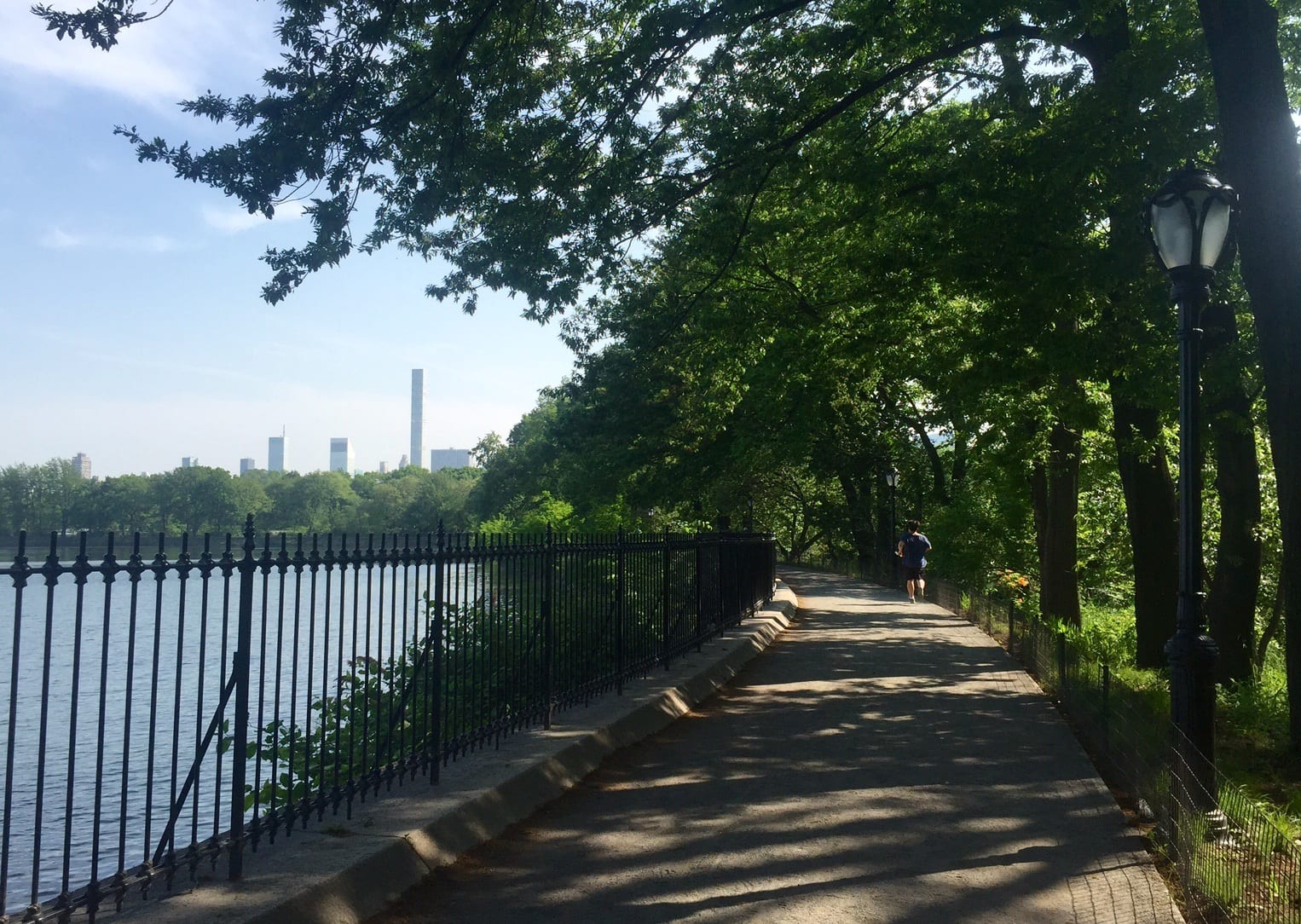 Other Posts
"How Can I Travel and Make Money Like You, Kate?" — The Paradise Pack is back and it's the smartest buy you can make this year.
Chasing Sunsets in Santorini — Sunset photos from one of the most beautiful places on Earth.
16 Reasons to Fall in Love with Savannah, Georgia — I'm madly in love with this city, and here's why.
To the Racist I Had the Displeasure of Meeting Recently — Definitely the ugliest moment of the year so far.
News and Announcements
This was a big month for appearances!
First of all, I filmed a segment with the US news show Inside Edition! It was all about packing. You can see it above. It was thrilling to do my first national TV spot, but I couldn't believe they didn't even so much as mention "Adventurous Kate" on the video or on the website. Just my real name.
Also, I'm currently in the June issue of Glamour. You can still pick it up on newsstands. It's a feature on budget travel to different destinations. I talk about my favorite city, Paris!
I also got a mention in Travel and Leisure for the first time, something I had hoped would happen sooner or later.
Finally, I will be speaking at the Social Travel Summit (STS) in Inverness, Scotland, in late September. This is a fantastic conference for travel influencers and their industry partners — definitely one of the best out there. If you work in the travel industry, take a look!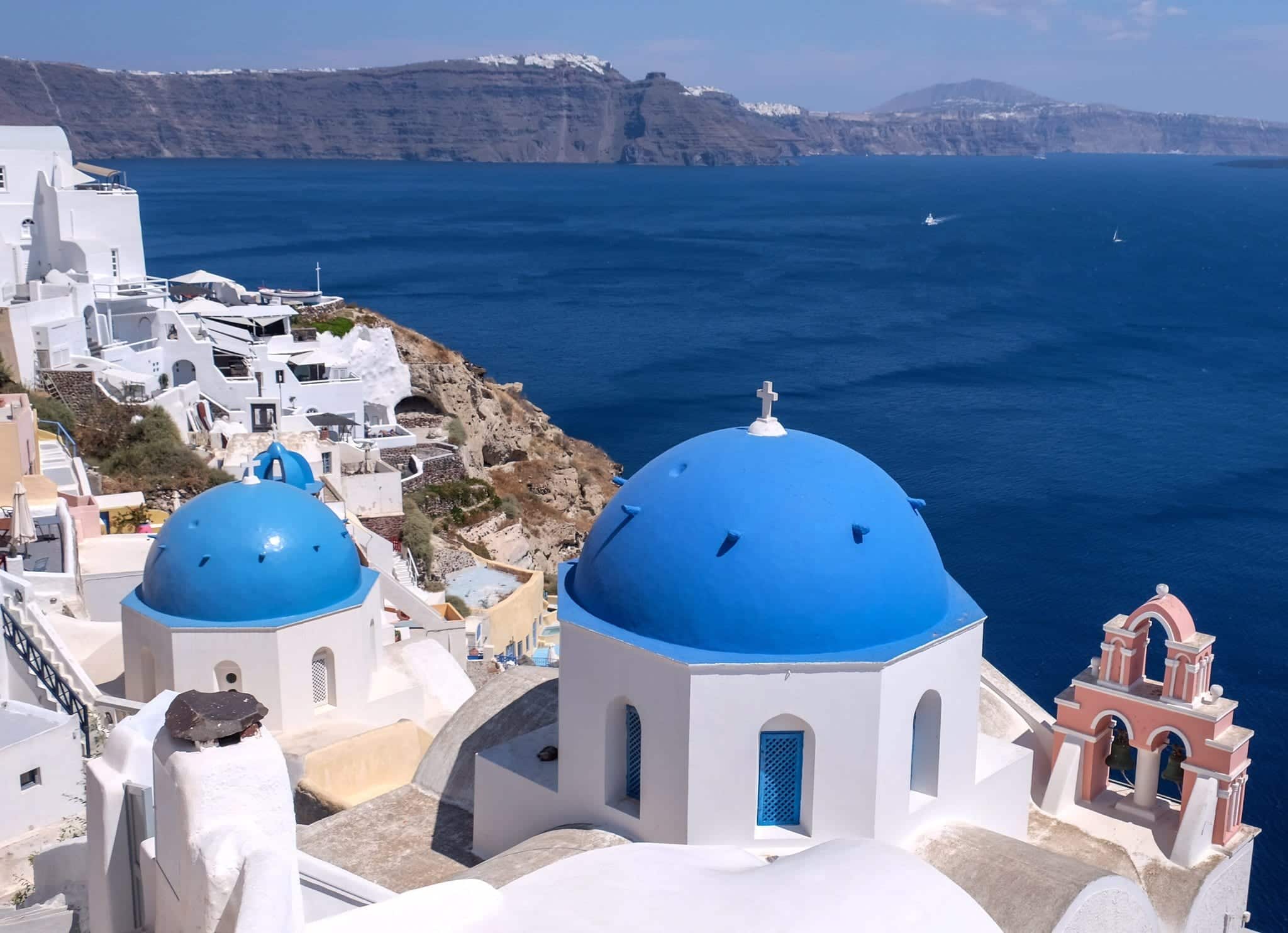 Most Popular Photo on Instagram
It's hard to compete with Santorini, even when it's perhaps my thirteeth-best photo of Santorini.
For more updates online, follow adventurouskate on Instagram and Snapchat!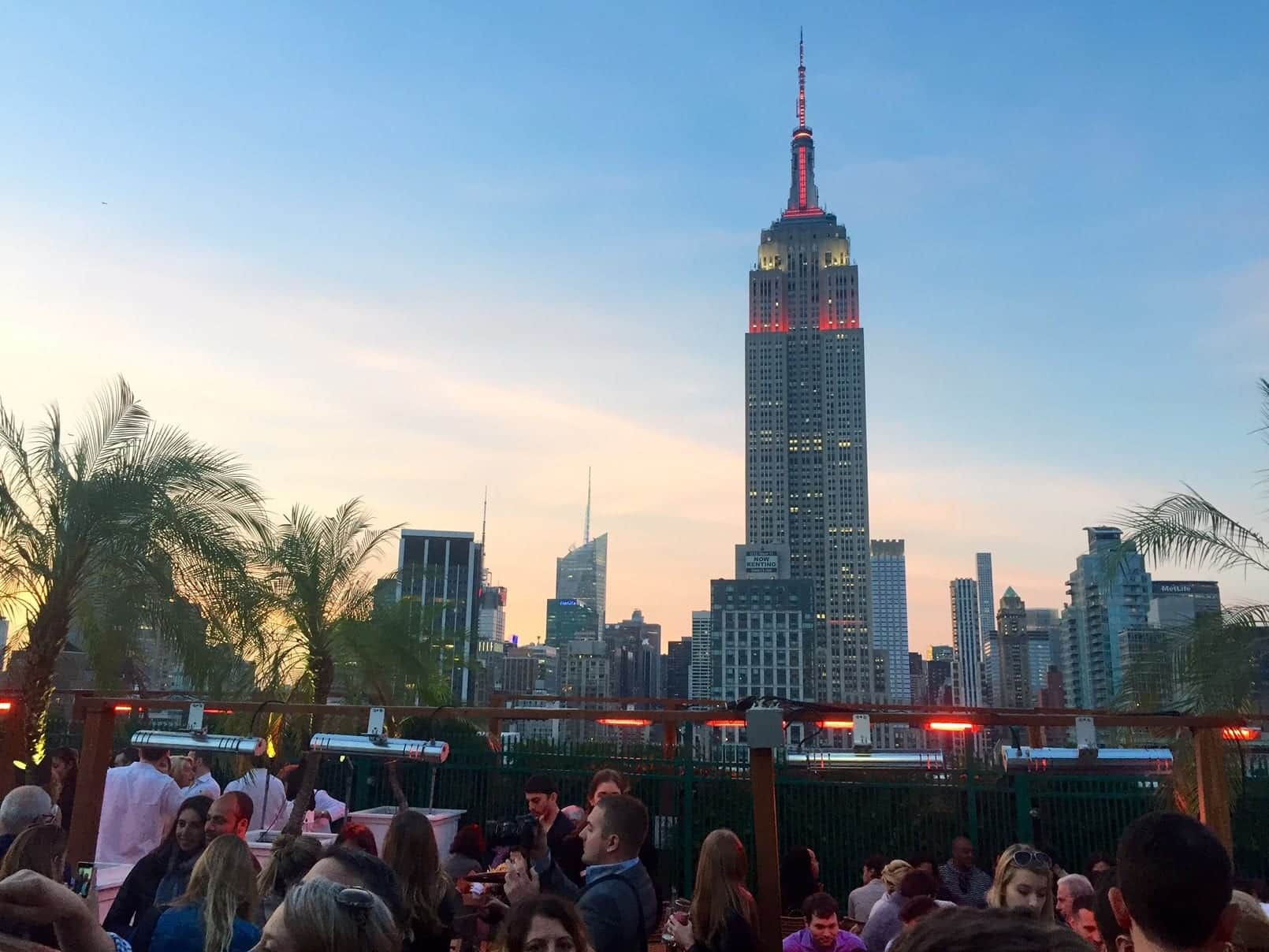 What I Read This Month
Drown by Junot Diaz. Diaz's This Is How You Lose Her was one of my favorite reads of last year and it's the sequel to Drown. Both books are collections of short stories told by Yunior, a character that must be based at least in part on Diaz himself.
Drown focuses more on the experience of immigrating from the Dominican Republic to the U.S. and all the difficulties encapsulated within it. If you're new to Diaz, read Drown first. This Is How You Lose Her is much better and far more colorful with language. Even though both books can technically stand alone, it's better if you have the background from Drown first.
Mother Tongue by Christine Gilbert. I've long been intrigued about Christine's journey to become fluent in Mandarin, Arabic, and Spanish while traveling with her husband and young children. (I met Christine and her family in Thailand in 2010, just before the events in this memoir begin.) Her blog is one of the more consistently interesting travel blogs out there. And this book, a memoir of her language learning journey? It's a great read.
I especially loved learning about the science behind language learning (especially that people with perfect pitch, like me, have an easier time learning tonal languages!), and Christine integrated the science into the memoir seamlessly. The only thing I didn't like? She omitted a big incident that is documented on her blog here. I get why it was excluded…I just found it weird that something that significant was completely missing from the memoir. That's the problem with being a blogger-turned-author — it's harder to discreetly leave stuff out.
Troubling Love by Elena Ferrante. I think Elena Ferrante is the most extraordinary living author today. While The Neapolitan Novels (my favorite reads of last year) are her masterpiece, her other novels show that her talent extends beyond that saga. In Troubling Love, a woman tries to unravel the mystery of her mother's sudden death.
Ferrante makes me more uncomfortable than any other author. That's not a bad thing. She is the only author I've ever known who finds the dark truths about being a woman and brings them to the surface. In both this book and The Days of Abandonment, I grimaced at the protagonist's embarrassing behavior yet was terrified because I recognized my own potential to behave the same way. How many authors can evoke a reaction like that?
I've got only one book left, and then I'll have completed Ferrante's as-yet-translated-to-English works!
Dear Mr. You by Mary-Louise Parker. Don't pick this up expecting an ordinary celebrity memoir — Mary-Louise Parker is an accomplished author in her own right. This book is a series of letters to the most important men in her life, from her father, past significant others, and her adopted daughter's uncle to short-term characters like taxi drivers.
The book weaves in between prose and poetry, fantasy and reality. I had a hard time following a few of the more avant-garde letters, but this was overall such a rewarding collection. In fact, I was inspire to experiment a bit with my writing, using her style, and that turned into my 10 Love Stories post.
What I Watched This Month
I gave up on Orange Is the New Black's third season a few episodes in — but this month, I picked it up again.
Third seasons are often transitional seasons and a bit disappointing (House of Cards, anyone?) but they have their purpose. I'm glad I gave it a second chance; the second half of the season was much juicier than the first. Season Four starts in a few weeks and it's going to be crazy.
What I Listened To This Month
"7 Years" by Lukas Graham. How good is this song?! I would bet $500 now that we'll see it at least nominated for Song of the Year at the Grammys, if not taking home the prize.
(Then again, the people at the Grammys never seem to know the difference between Song of the Year and Record of the Year and often give the awards in reverse. Like the year Kings of Leon's "Use Somebody" won for Record of the Year and Beyonce's "Single Ladies" won for Song of the Year. It should have been the opposite!
Anyway, Record of the Year is awarded to the performer, the songwriter, and the producers for the overall product. Song of the Year goes to the songwriter alone. A Song of the Year winner should be the kind of song that is unique and original, yet can be adapted and sung in a million different ways and still sound great. Like "Umbrella" by Rihanna (not a winner) or "Kiss from a Rose" by Seal (1996's winner) or "Rolling in the Deep" by Adele (2012's winner).
Can you tell I think about this often?)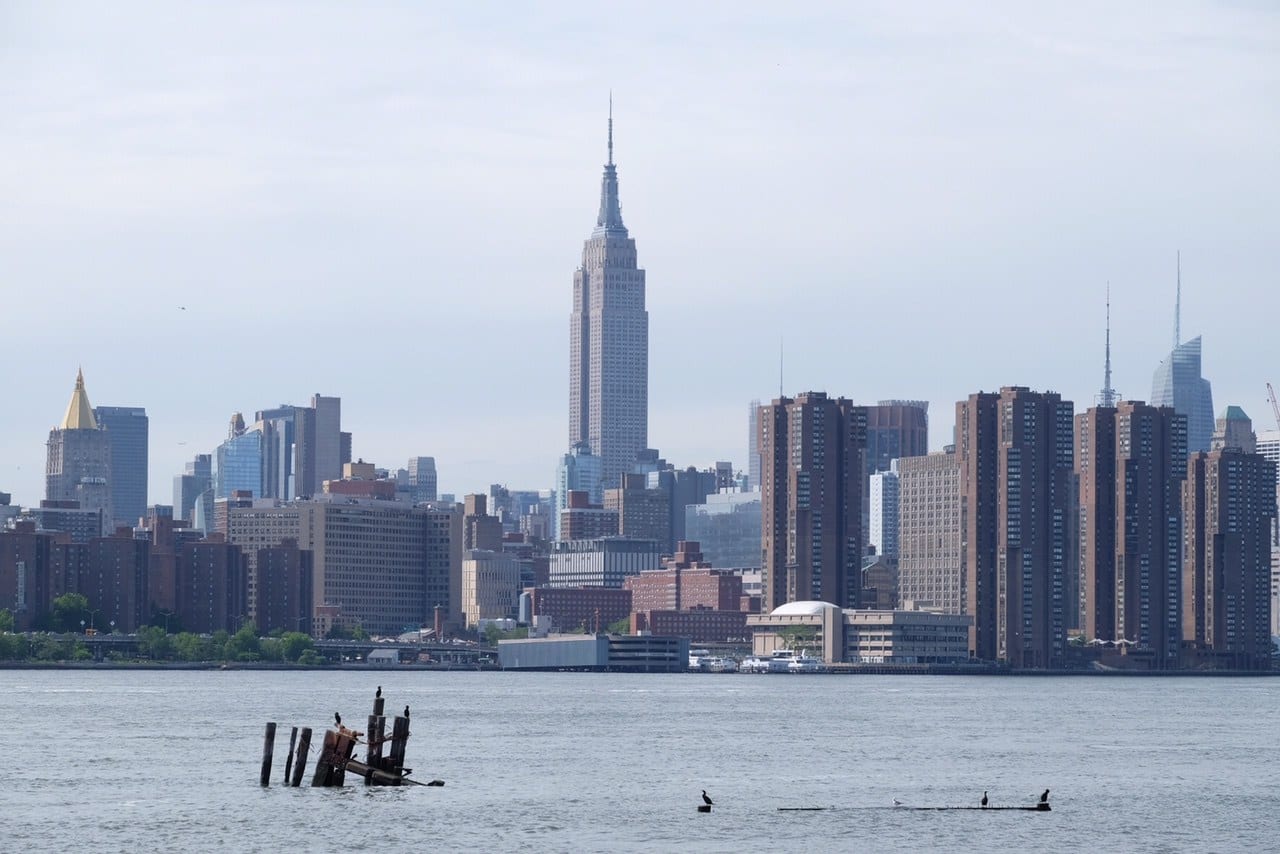 Coming Up in June 2016
You know, I actually have no idea what's going to happen in June.
At first, I thought about heading to the West Coast for ten days or so, but to be honest, the more I thought about it, I didn't feel good about it. Yes, even though I could do a trip like that for cheap and see some beloved friends, something gnawed away at my stomach. It didn't feel like it was the right decision.
So instead I'm going to stick close to home, enjoy the glory that is summer in New York, and do some short trips to some nearby places. I've got my eye on Hudson, New York, and I absolutely have to figure out a way to get to the Hamptons this summer!
Don't worry, folks — July, August, September and October will be a lot more varied and entertaining in terms of travel!
What are your plans for June? Share away!
Get email updates from Kate
Never miss a post. Unsubscribe anytime!