Adventurous Kate contains affiliate links. If you make a purchase through these links, I will earn a commission at no extra cost to you. Thanks!
With trains, planes, and buses, what's the best way to travel around Europe? I've spent a lot of time traveling around Europe — in fact, I've traveled to every country in Europe, from Denmark to Moldova to Azerbaijan! — and this is one of the regions in which I'm an expert traveler.
The right way to travel around Europe comes down to your destinations and route. You may plan a trip to Europe that is best to do by train, but more and more often, it makes more sense to travel around Europe by plane.
It also depends on the purpose of your trip. If you're planning to explore small towns, it's probably best for you to rent a car.
Let's check it out!
Hi Kate,

I have a couple of questions that no one seems to be able to answer me properly that are doing my head in in the lead up to my European adventure this August. I plan on visiting as much of Italy as possible, Greek islands, Croatia, Spain, London & Amsterdam over 6-7 weeks.

What I really would like to know is the cheapest and best way to get around as I've been told to catch trains but don't want to be wasting a lot of my trip on them. And then the problem lies with getting to a destination, where do you go from the train station? Are taxis or other public transport cheap and readily available?

In Adelaide where I live public transport is terrible often waiting an hour for a local bus into the city only 20 minutes drive away so my faith in the transport system is screwed up.

I know flights are cheap between countries too but same thing again how do you actually get to your final location once you are there? I'm quite short and weak and the thought of lugging my huuuuge suitcase for hours is scaring me off my idea to backpack and save as much as possible.
Don't fret — traveling around Europe is much easier than you think, and public transportation is SO much better than what you have in Adelaide.
There are four main ways to travel around Europe: by plane, train, bus, and car. Let's break them down.
Travel Around Europe by Plane
If you're visiting multiple countries in Europe, the cheapest way to get across Europe is often by plane. This wasn't always the case. There are a lot more budget airlines around today than there were 20 years ago, and it seems like new routes are opening up every week. If you book in advance, you can find flights across Europe for as cheap as €20 ($22).
I use Skyscanner to find the cheapest flights across Europe. They show EVERY flight available and the lowest prices, unlike other booking sites. Skyscanner also has a neat feature when you can search for flights to "everywhere" and they'll show you the cheapest spots.
There are lots of things to keep in mind when booking flights in Europe:
Hidden fees on budget airlines. If you're traveling around Europe on budget airlines, you'll have to pay for everything. No snacks or drinks on board, no checked luggage, and if you don't print out your RyanAir boarding pass in advance (LITERALLY print it out), they'll charge you sky-high fees at the gate. Sometimes there are fees for using a non-European debit card.
There are so many fees on budget airlines in particular that I encourage you to read all the fine print before you book it.
Strict luggage limits. On most flights within Europe, you'll have to pay for a checked bag. On some budget airlines, like EasyJet and WizzAir, they will only allow you to bring one item as a carry-on item — so many times I've had to stuff my purse into my backpack in order to board, only to pull it out as soon as I get to my seat.
Airport locations. Some budget airlines fly to different, further-afield airports. In London, for example, you won't be able to get a budget flight to Heathrow — you're likely to end up at Luton or Stansted, which are much further away and have longer, pricier journeys to get into London.
RyanAir in particular is notorious for flying to weird airports. You might think that you're flying to Paris, but you're landing at "Paris Beauvais Airport" and need to fork out €17 ($19) for the 75-minute bus to Paris. And after THAT, you need to make your way to your accommodation! Is it really worth it?
Sometimes this can be a good thing, though. Some budget airlines fly to Girona, one hour from Barcelona — and I think Girona is a much nicer city than Barcelona!
Basic economy. Lots of major airlines are charging "basic economy" fares lately. It's the cheapest and simplest flight available — you get absolutely no options, you board last, etc. But on some airlines, they don't even include a carry-on bag as part of your fare. You will need to pay extra for a carry-on bag, as they expect you to carry a small item and that's it. If not, you'll have to pay.
Extra time. Getting outside the city to airports and getting there 1.5-2 hours early for your flights can add up. Keep this in mind when comparing flying to taking the train or bus in Europe.
Booking early can get you a cheaper flight. If you book more than three months in advance, it can often be extremely cheap, but sometimes there are sales at the last minute as well.
Consider carbon offsetting your flights. Flying several short distance flights can be more harmful than flying one long-distance flight. I carbon offset my flights at CarbonFund.org. You put in the cities where you flew and they'll do the calculations for you. It's cheaper than you'd think!
Find cheap flights around Europe here.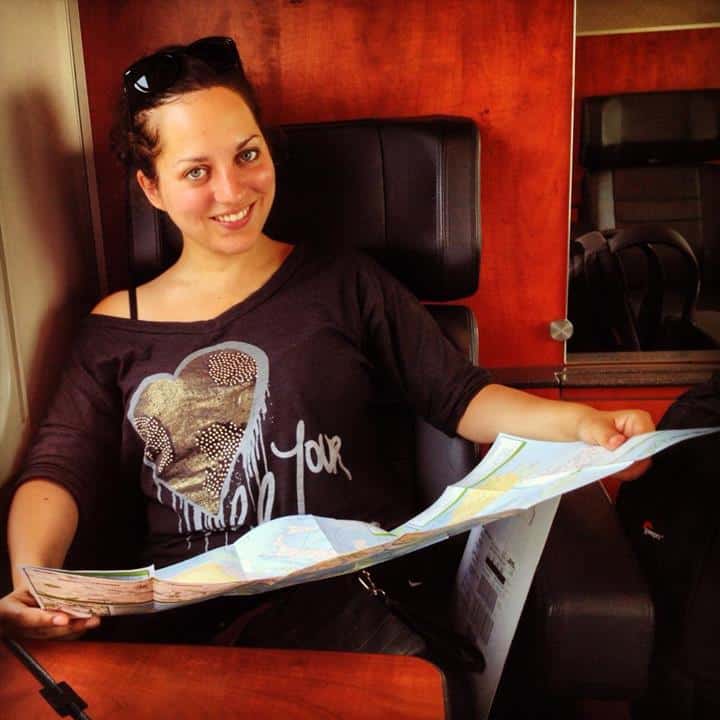 Travel Around Europe by Train
Trains are my favorite way to travel around Europe! Traveling around Europe by train is romantic, relaxing, and easy. I highly recommend spending at least some of your time in Europe traveling by train.
Here are things to know before traveling Europe by train:
The cheapest and easiest way to buy point-to-point train tickets in Europe is on Omio. You get tickets at the best price, the website is in English and easy to use, and don't have to worry about using other countries' websites.
Some countries require you to validate your ticket before getting on the train. Italy and France are two countries where you must. If you get on the train without a validated ticket, you could get thrown off the train in the middle of nowhere.
Keep in mind that sometimes a train ride can be quicker than a flight. Why? Because they leave from the city center. Take London to Paris. The train from London to Paris takes two hours and 20 minutes, while the flight takes one hour and 15 minutes. But traveling by train is much faster overall because you don't need to go way outside the city to the airports. You just go from central London to central Paris.
---
READ MORE:
How to Plan a Day Trip From London to Paris by Train
---
Buying a rail pass can save you a lot of money on train tickets. Instead of buying point to point tickets for every length of your trip, rail passes charge you by the day. You buy them in advance, and often they must be bought in your home country before you travel to Europe.
You can get country-specific rail passes, like the Italia Rail Pass in Italy, or book multiple country passes like a Eurail pass.
Even so, some countries (like Italy, France, and Spain) also require you to pay a small fee for a booking in addition to using your pass. You'll get a guide with your pass that shows you all the details.
Consider basing in one city and taking day trips by train. This is one of my favorite ways to travel Europe. You'll get to explore one region in depth, you'll spend less time in airports, you'll save a ton of money if you do this with a rail pass, and best of all — you'll only unpack once! It's the convenience of a cruise without the environmental damage.
Base in Bologna and do day trips to Venice, San Marino, Florence, Parma, and Verona.
Base in Brussels and do day trips to Paris, Amsterdam, Bruges, Ghent, and Antwerp.
Base in Munich and do day trips to Nuremberg, Regensburg, Augsburg, Salzburg, and Passau.
Find cheap train tickets around Europe here.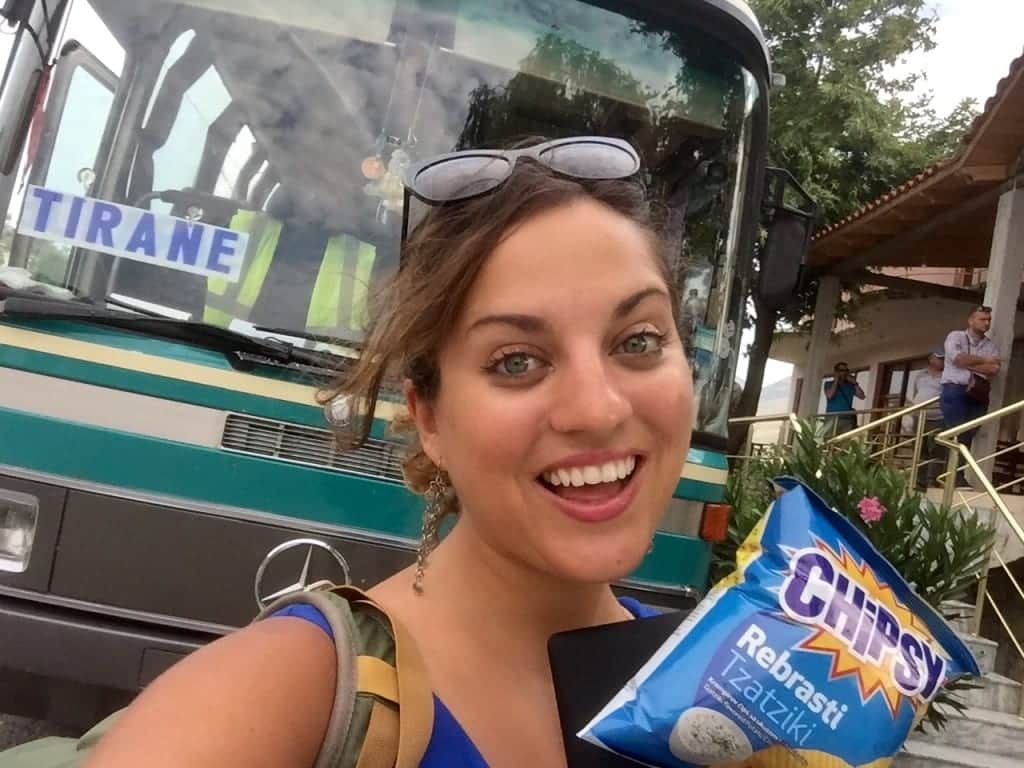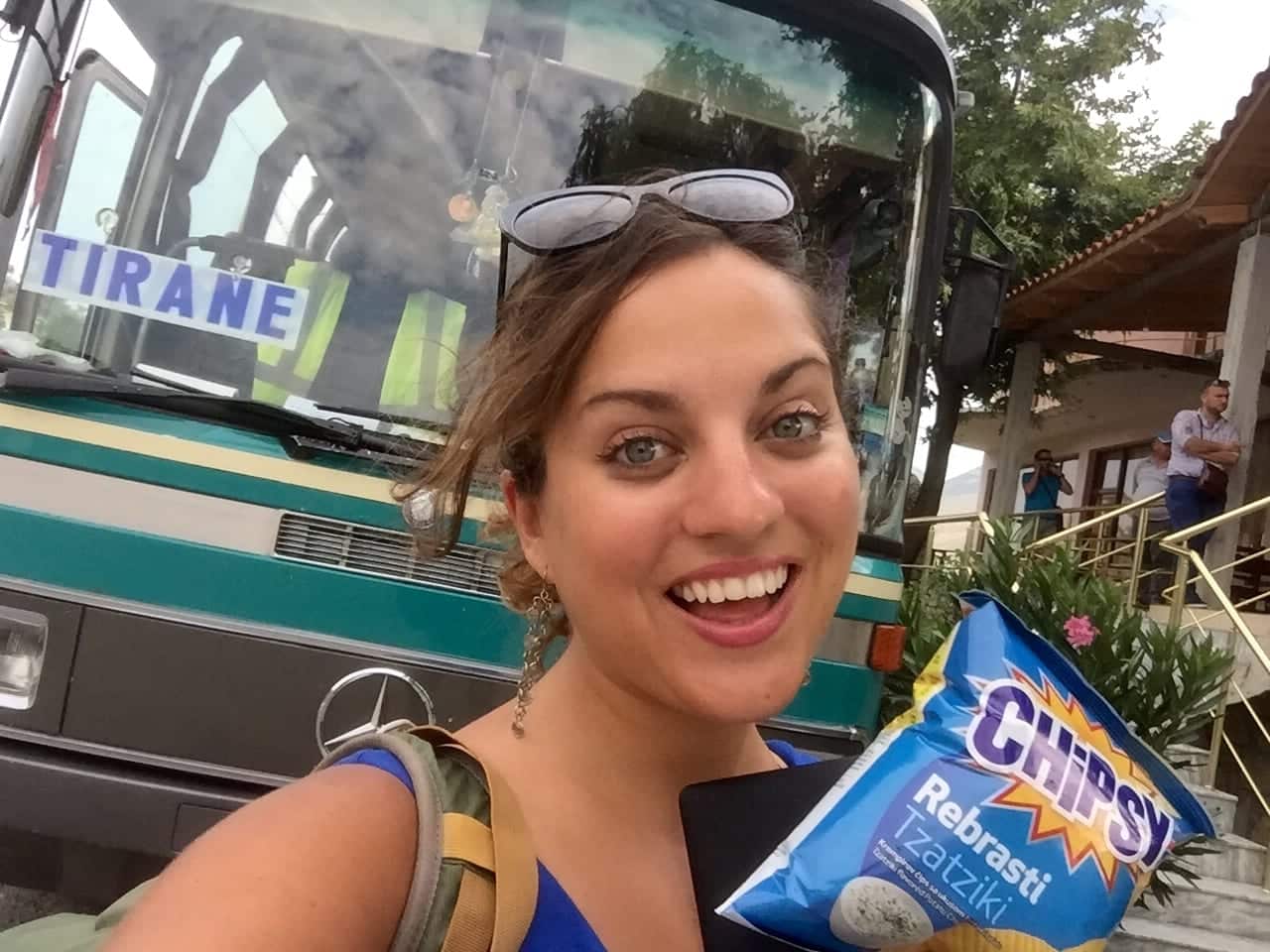 Travel Around Europe by Bus
Buses are often the cheapest way to travel around Europe. Bus routes often follow the same routes as trains, but for much less.
One time I took a bus from Granada to Madrid. It took five hours and cost €17 ($19). The very same journey by train took four hours and cost €70 ($78). Yikes! That's one of the more extreme examples, but it's true that buses are almost universally cheaper than trains.
Flixbus is a great resource for bus journeys. They often cover journeys that trains don't easily cover, so it can be much easier to get to your destination on a Flixbus. I've taken Flixbuses from Saarbrucken, Germany, to Strasbourg, France; and from Bologna to Trento in Italy.
Some Flixbuses leave from bus stations; others leave from parking lots or the side of the road.
In parts of Central and Eastern Europe, buses are far better than trains. Very often buses travel the same routes as trains, but the buses are faster and more comfortable. I learned this the hard way in Bulgaria.
Buses are often booked through their own companies online. In some countries, like Albania, you'll have to walk from travel agency to travel agency before you find one that sells bus tickets to a certain destination.
Find cheap bus tickets in Europe here.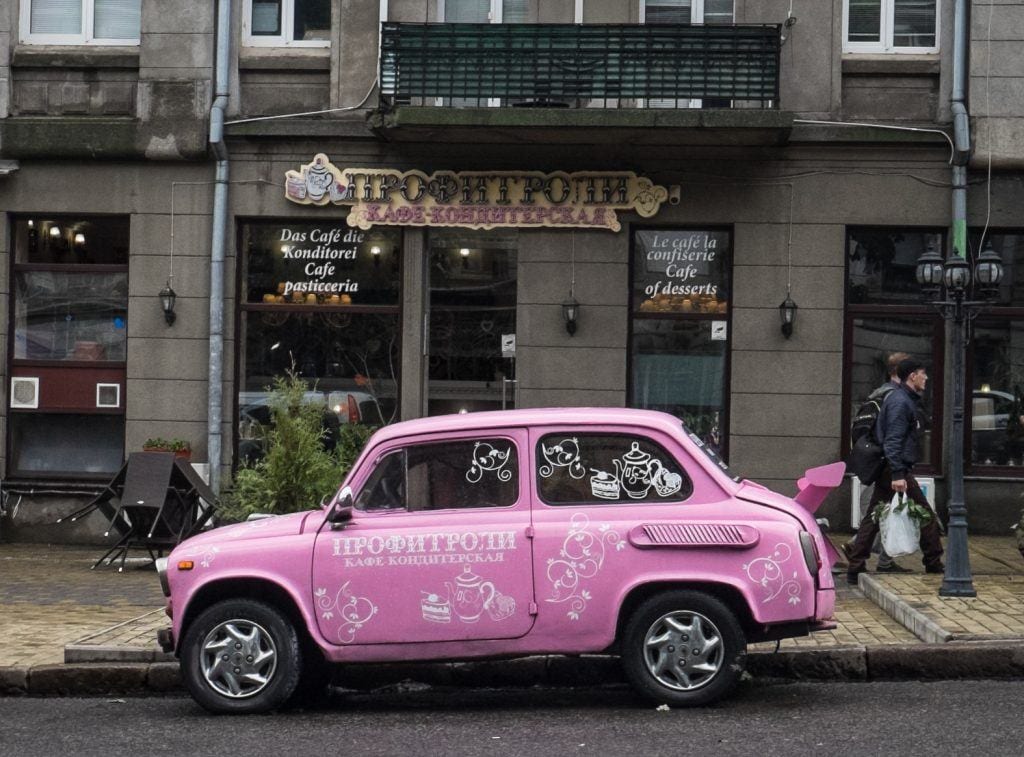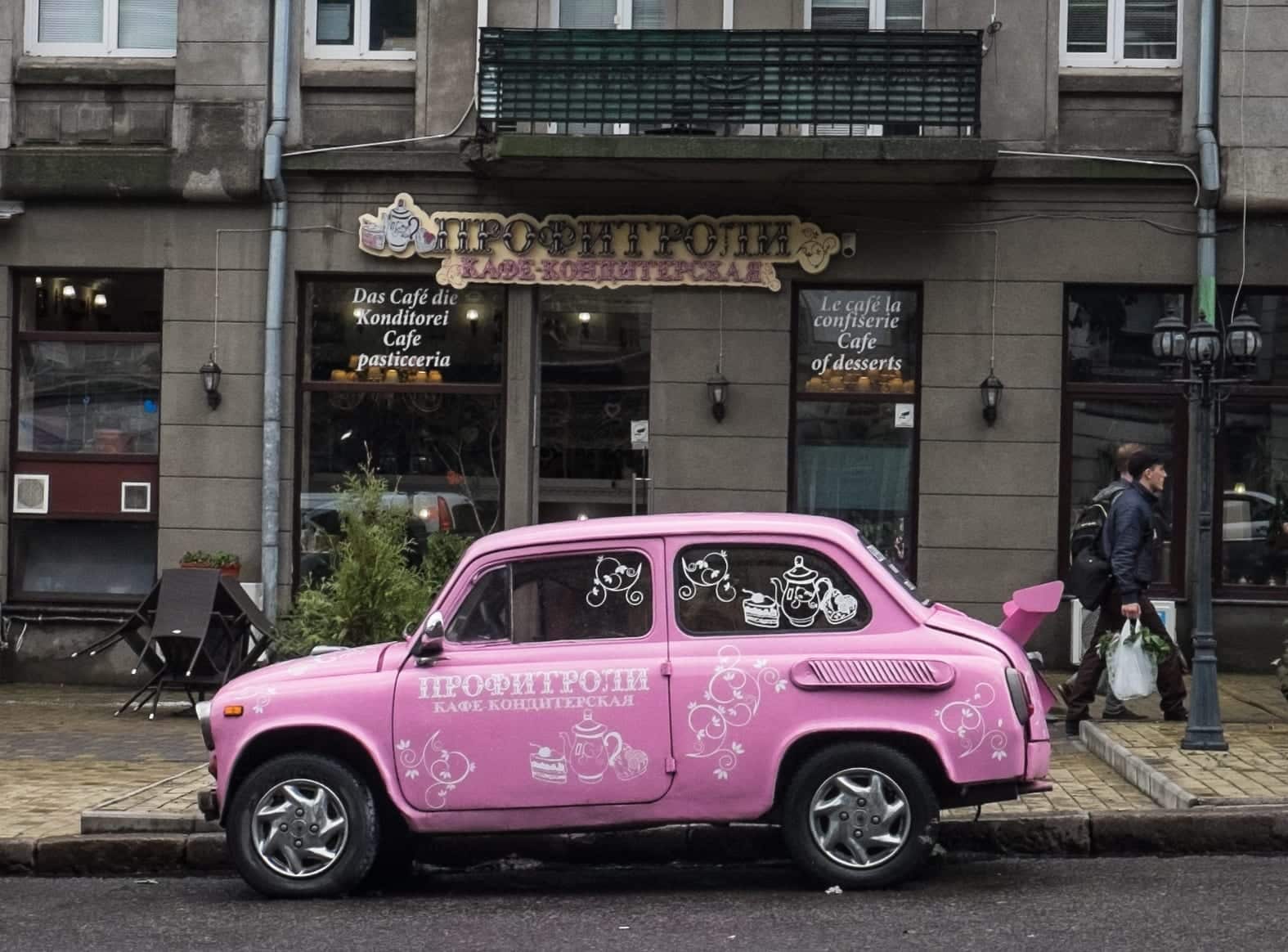 Travel Around Europe by Car
And there's always the option of getting around Europe by car! Renting a car gives you the ultimate flexibility on your Europe trip. You can go wherever you want, whenever you want.
Here's what to know about traveling around Europe by car:
RentalCars.com gives you the best rates on car rentals throughout Europe. It's the only site I use.
If you're looking to visit small towns or rural areas, traveling by car is your best bet. In fact, you can explore several small towns in a single day, while doing so on public transportation would take much longer.
Some regions are better to travel by car. While I usually prefer to travel Italy by train, there are parts of Italy where public transportation is limited. The train system in southern Italy isn't as extensive and doesn't run often; it's the same in the Dolomites. For this reason, sometimes the best way to travel around Europe is by both train and car.
Most cars in Europe have manual transmissions. Automatic transmissions are much rarer in Europe than the United States, and they will be more expensive to rent.
Gas (a.k.a. petrol) may be more expensive in Europe than your home country. And they charge by the liter, not the gallon, so that can be something else to calculate.
In some European countries they drive on the left. In most European countries they drive on the right side of the road, but they drive on the left in the UK, Ireland, Malta, and Cyprus.
Driving can vary enormously in Europe. I've enjoyed the quality of driving in Croatia, Finland, the Faroe Islands, and even southern Italy. The drivers in Slovenia were aggressive but it was a nice experience. The absolute most reckless driving I've seen is in Malta. I don't recommend driving in Malta unless you're skilled at driving on the left and you enjoy driving in extremely challenging environments.
---
READ MORE:
---
Find cheap car rentals in Europe here.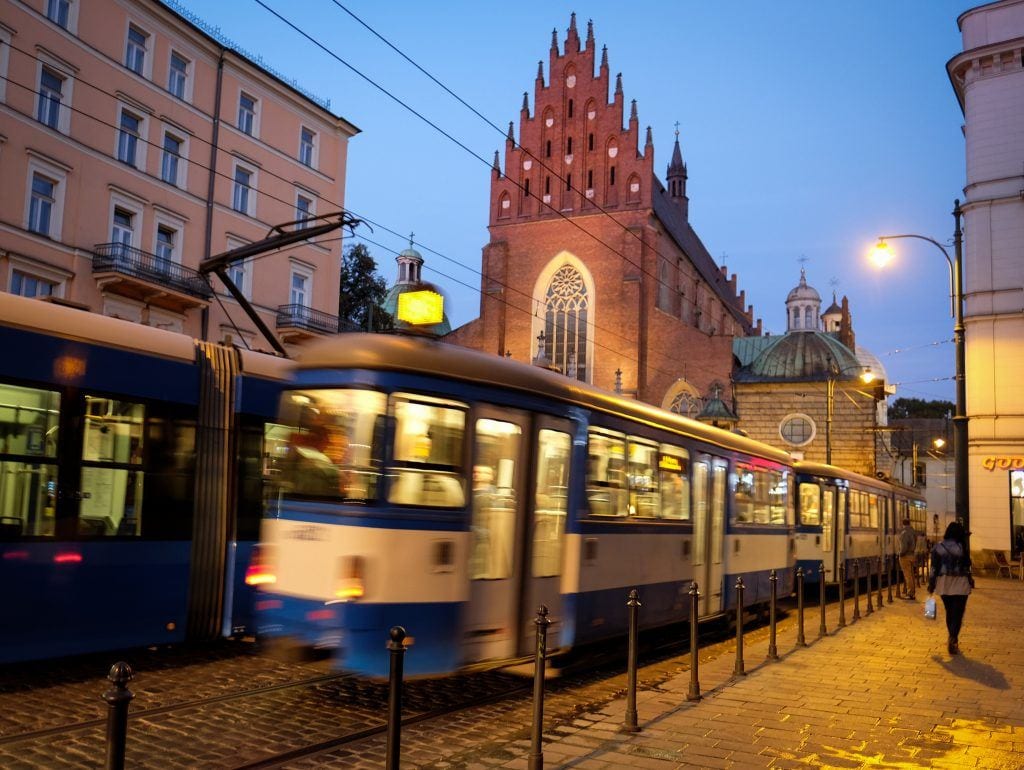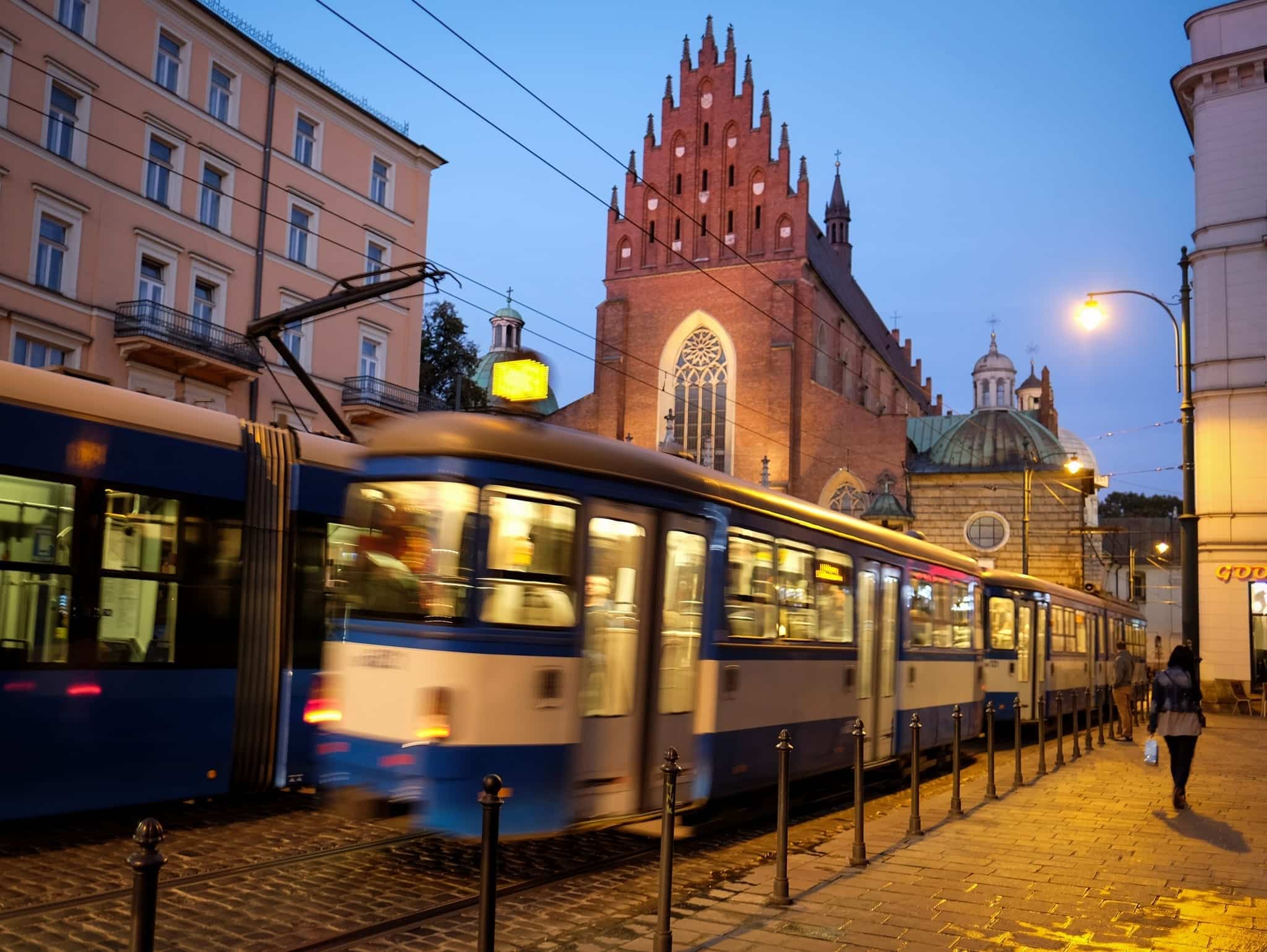 How to Get Around Europe Within Cities
Once you arrive in your destination, what's the best way to get around? Luckily, most cities in Europe have excellent public transportation cities (a big difference from Australia and the United States).
Most European cities have a subway or tram system. You can often buy your tickets in stations, and many cities these days have apps where you can buy tickets right from your phone! I've used apps to buy transportation tickets in Prague and Helsinki.
Google Maps will tell you how to get from one place to another on public transportation in most European cities.
If there are no trams or subways, there are almost always buses. Smaller cities can often be navigated on foot. And when you are in a pinch, there are always taxis. Some European cities have Uber or other ride-sharing apps.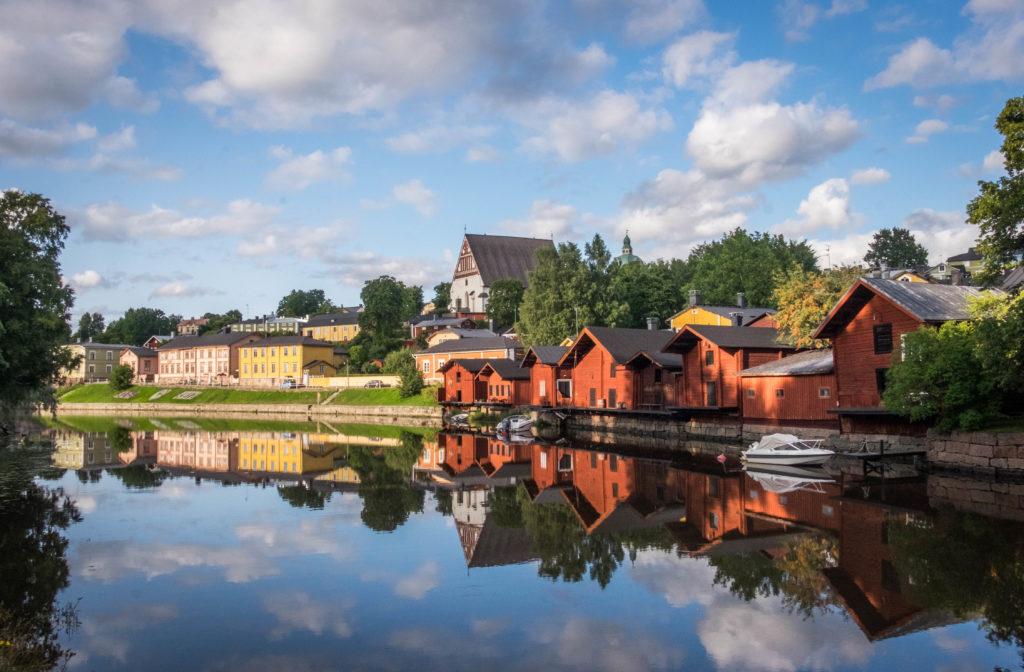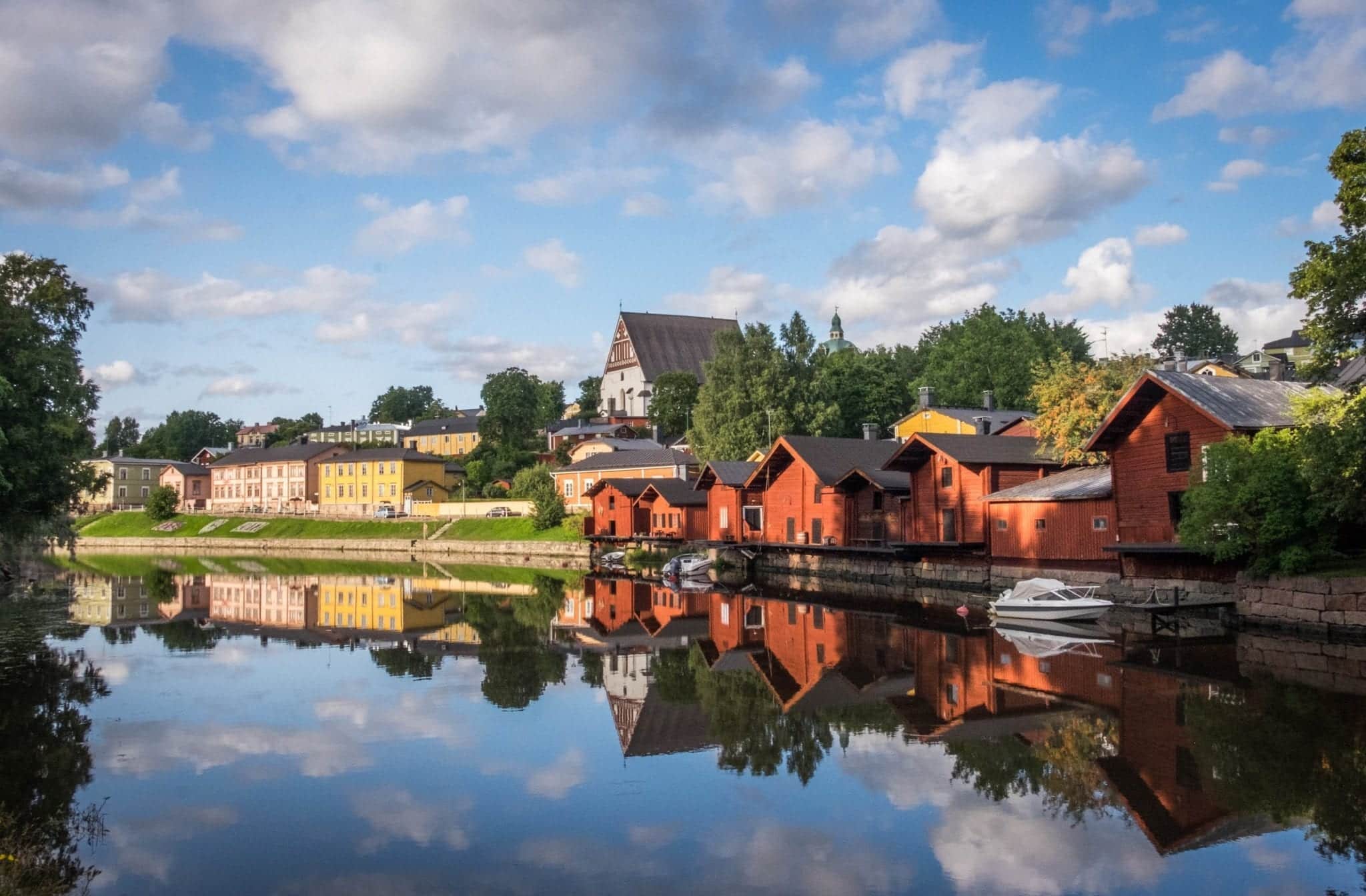 Other Travel Resources for Europe
Rome2Rio is one of my favorite travel websites — you put in two destinations and they tell you the different ways to get between them. This was a lifesaver when traveling between random cities in Central Europe.
FlightsFrom shows you the direct flights you can get from a certain city. Keep in mind that some routes are seasonal, especially to coastal destinations in Southern Europe.
World Nomads is what I use for travel insurance in Europe. I never travel without it. It can save your life or your finances if you have an emergency. (Among other things, I got reimbursed after paying 300 for an emergency room visit in Munich after getting a concussion.)
---
READ NEXT:
Solo Female Travel in Europe: Everything You Need to Know
---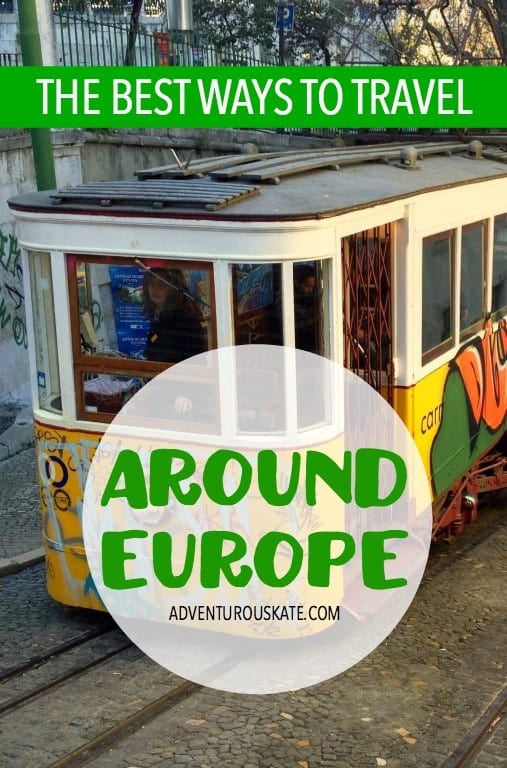 What do you think is the best way to travel around Europe?