Adventurous Kate contains affiliate links. If you make a purchase through these links, I will earn a commission at no extra cost to you. Thanks!
Looking to travel solo in Europe? You've come to the right place! My name is Kate and I teach women how to travel the world safely on their own. While I'm American and I travel all over the world, I've spent the most time in Europe. Several years, when you add it all up. I have traveled to every single country in Europe and have lived in two of them (Italy and the UK).
This continent has given me so many happy travel memories and I want you to have them, too.
And yet…you have doubts about your trip. You may have well-meaning friends or family who have convinced you that a woman shouldn't travel on her own in Europe. And you're Googling…hence, you ended up here.
Don't worry. I'm here to help you, and I take that responsibility very seriously.
This guide will tell you the truth about what it's like to travel solo in Europe.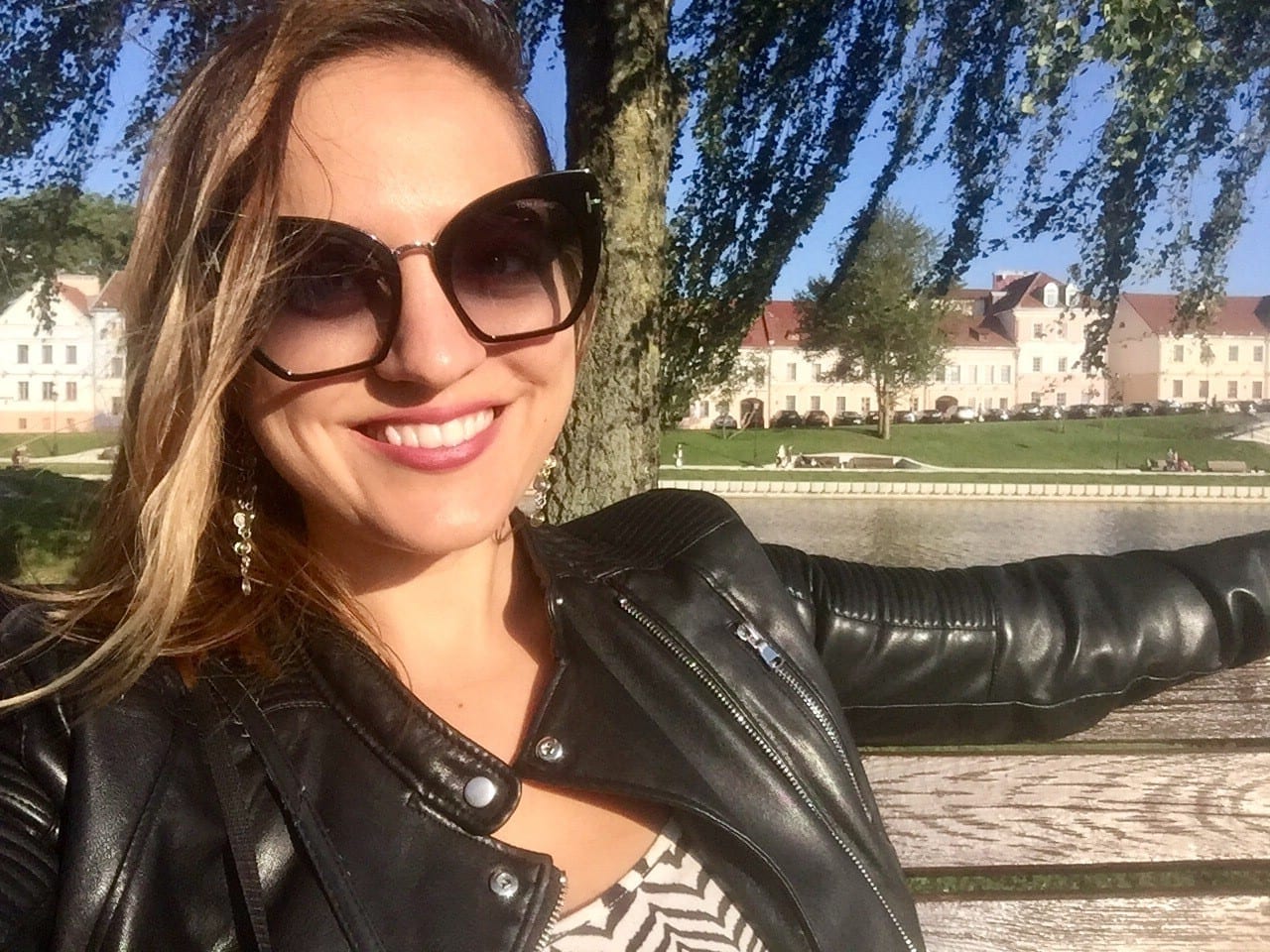 Why Travel to Europe Solo?
Um, why not travel to Europe solo? It's one of the best regions of the world to have fun on your own.
Europe truly has everything a solo traveler could hope for. Are you looking for interesting cities? Fantastic cuisine? Glorious mountains? Beautiful islands and beaches? Gorgeous men or women? (Hey…Spain and Sweden. That's all I'm saying.) Not only does Europe have all of those things, the continent has dozens of destinations that have EACH of those things.
Beyond that, Europe is a very safe place for women to travel alone. Generally speaking, it's about as safe as your hometown, and most of the precautions you'd need to take are precautions you already take as a woman. Europe is also easy for first-time solo female travelers, as much of the continent has excellent infrastructure for travelers.
Also, know that it's extremely common for women to travel solo in Europe. Especially European women. While you may be the only one of your friends who has traveled solo, nobody in Europe will give you a second glance for being on your own.
The Best Experiences in Europe
How do you narrow down the best things to do in Europe on a solo trip? I could make this list hundreds of items long, but here are some of my top recommendations:
Visit the Christmas markets in December. They're all over Europe but the best markets are in Germany. One of my favorite trips was checking out different markets throughout Bavaria, Germany, eating sausages and drinking glühwein, just enjoying the festive atmosphere with no pressure to see all the sights.
Island-hop around Croatia or Greece. These two countries are home to the most glorious islands! Whether you book a sailing cruise (like I did in Croatia) or book ferries between islands, you'll be experiencing some of the most beautiful coastal scenery in Europe.
Spend time underneath the midnight sun. Whether you do it in Iceland, Finland, Norway, or somewhere else entirely, it can be a trippy experience to be swimming in a lake underneath a pale pink sky at midnight. It's even better if you skinny-dip while doing it amongst a group of nonchalant Finnish women!
Take a ride through the canals of Venice, Amsterdam, or Bruges. Find your perfect canal city and relax in a boat. There's no better way to see the cities than from the water!
Sit in an Irish pub and listen to traditional music. Order a Guinness — yes, it tastes much better in Ireland than anywhere else — and listen to the magic as musicians join in with each other, play off each other, and make the crowd go wild. You'll have a group of friends in no time!
Hike through the Alps — or ski down them. Europe's most majestic mountains are begging for you to visit. Whether you go skiing in St. Moritz or get in some hiking in Italy's South Tyrol, whether you attempt Mount Blanc in Chamonix, France, or snowboard through Austria in August, the Alps will invigorate your body and spirit.
Attend one of Europe's quirkiest festivals. My favorite? Up Helly Aa, where you dance with Vikings in the Shetland Islands all night long. Or head to Las Fallas in Valencia, Spain, where things burn and explode for three days. Catch live performances or street theater at Edinburgh's Fringe Festival or Ana Desenica in Ljubljana, Slovenia. My favorite weird festival? The Air Guitar World Championships in Finland.
Visit the places where your family comes from. If you're of European descent, it can be a lot of fun tracing your roots and seeing where your ancestors once lived. I did that in Latvia, Sicily, and Scotland.
Sit at a cafe and people-watch. It's universal. When the sun starts going down, that's the time to see and be seen in lots of places throughout Southern Europe. Whether you're enjoying a glass of red on a Rome piazza while well-dressed people stroll by, or having a coffee at a sidewalk cafe in Zagreb, or enjoying cava in Madrid as kids kick a soccer ball around, it is such a quintessential European experience.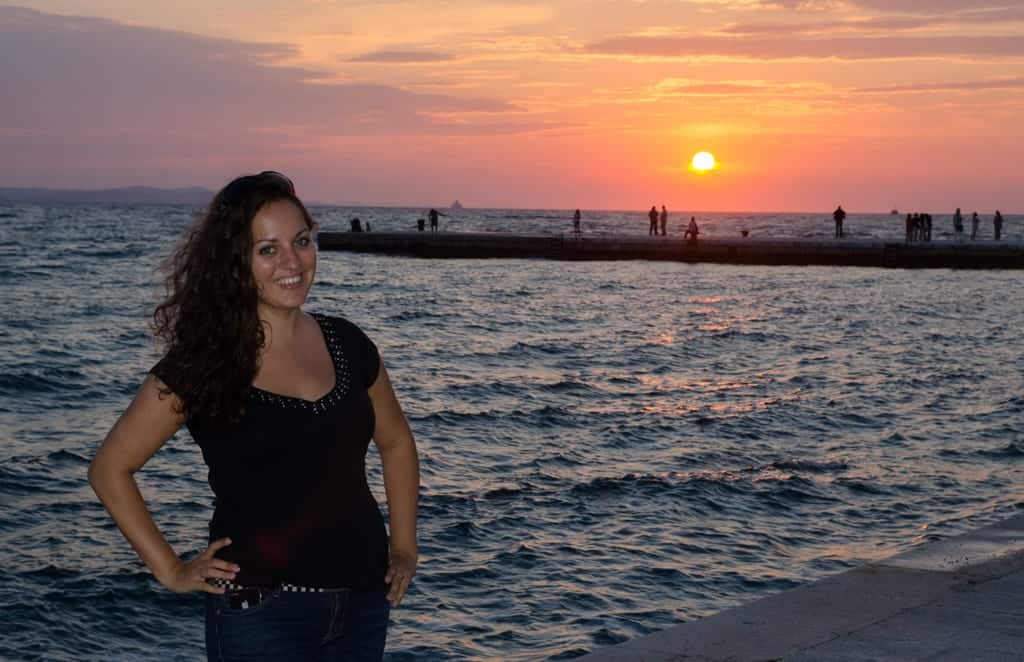 Is Europe Good for First-Time Solo Female Travelers?
Yes, Europe is perfect for first-time solo female travelers! Europe is easy, safe, and a lot of fun. Here's where Europe particularly shines for first-timers:
Infrastructure. Travelers have been coming to Europe for centuries. Europe has all kinds of hotels, restaurants, and tours catering to travelers, particularly in its most popular destinations. And if you're from North America or Australia, you'll be blown away by how much better the public transportation is, especially the trains.
Well-worn tourist trail. While it seems like so many people are talking about getting off the tourist trail, it can be very beneficial to newer travelers. Knowing that lots of travelers go from Rome to Florence to Venice can make your own travel planning a lot easier. (And then you can flesh it out with side trips to Pienza and Bologna!)
Familiarity. It can be jarring to head to Asia or Africa for your first solo trip. And if you're heading to India or China, yikes, that's a big cultural leap. But Europe is familiar and easy for Westerners. You'll understand the food; you can converse with the people. Save Africa and Asia for once you get a little more comfortable traveling on your own.
English proficiency. Of course this varies quite a bit throughout the continent, but for the most part, you can find someone who speaks English when you need it. English proficiency tends to be the highest in The Netherlands and the Nordic countries, plus you have Britain and Ireland; I found English proficiency to be the lowest in less-developed countries like Albania, Moldova, and Belarus.
Natural and human-made beauty. Whether you want cliffs or castles, fjords or palaces, Europe is arguably the most photogenic continent on the planet. Whether you want to be holding up the Leaning Tower of Pisa or standing in front of the tiny island in Lake Bled, you'll have beautiful photos no matter where you go.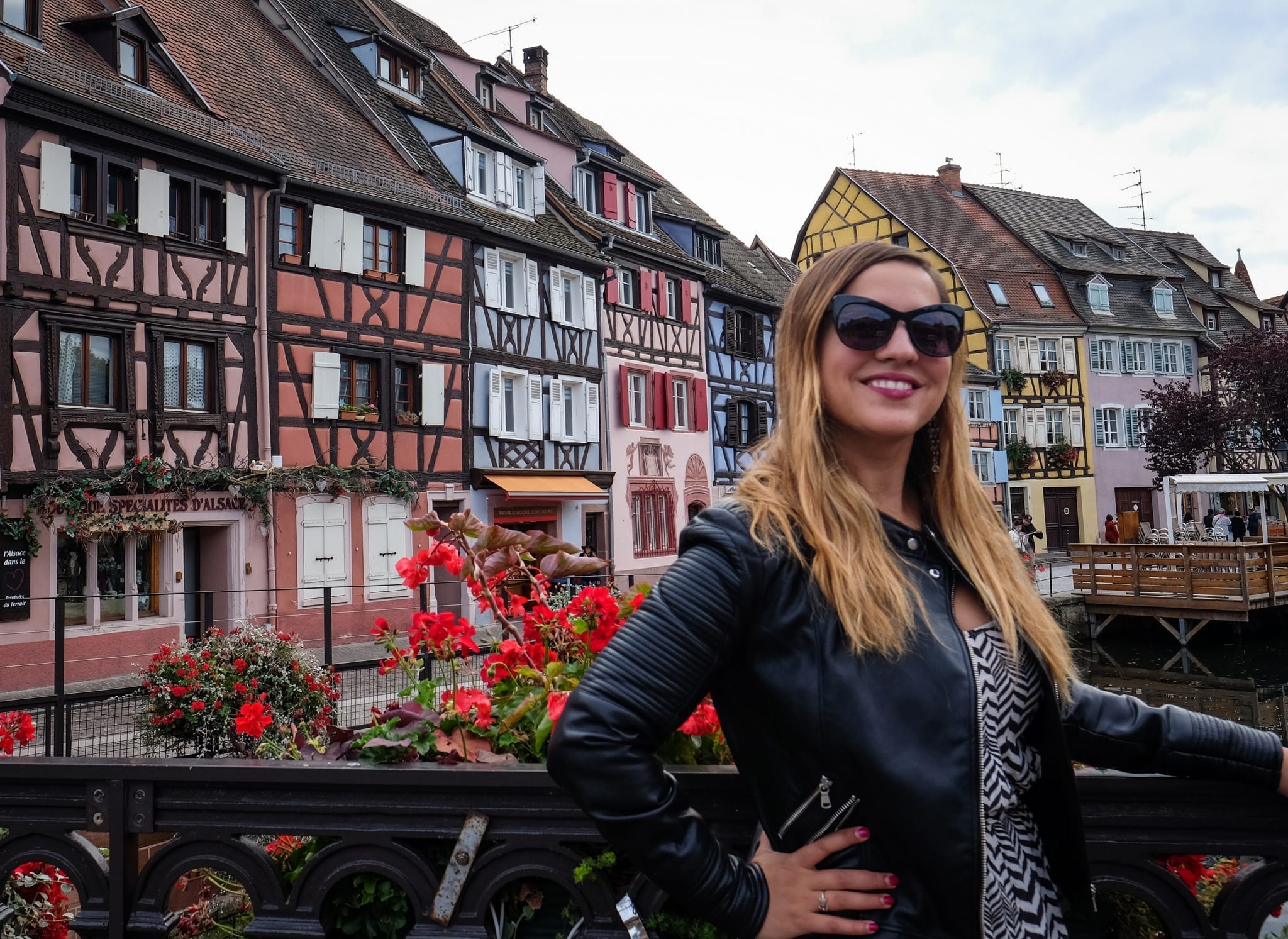 Is Europe Good for Experienced Solo Female Travelers?
Absolutely, Europe is great for experienced and expert travelers! Even though I've traveled to every country in Europe, lived in two countries in Europe, and have spent years here altogether, I'm going to keep returning to Europe as often as possible. I love Europe that much.
In fact, when you're more experienced, you feel more freedom to concentrate on lesser-known areas. A first-timer might travel to London, Paris, and Amsterdam — but I've done that. Recently I chose to visit the Alsace region of France and I absolutely LOVED it. This is more of the kind of Europe travel I want to do: concentrating on a smaller region in depth rather than hitting up Europe's greatest hits.
If you're not into Europe, that's fine — but don't let anyone tell you that Europe is only for beginners. I'm speaking specifically of travel snobs who try to convince you that Europe is full of novice travelers and thus boring. NOT TRUE! There are plenty of stones left to overturn.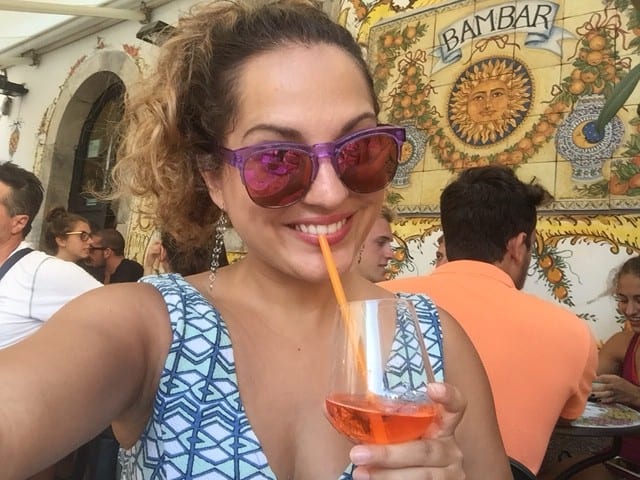 Is Europe Safe?
Most women are nervous about visiting Europe because they're not sure whether it's safe. Many of these women have well-meaning relatives and friends who tell them that sure, Europe's safe if you have a man with you, but it's not safe for a woman on her own.
Those well-meaning relatives and friends are wrong. They're coming from a place of love and concern, but they're wrong.
I always tell travelers to consider the source. Who is giving you this advice? Ask yourself the following questions:
Does this person travel?

Does this person travel in my style of traveling (i.e. backpacking as opposed to resort travel)?

Has this person been to this destination?

Has this person been to this destination recently (in the past 3-5 years)?
If the answer is yes to all of these, chances are you have an accurate source and should listen to what he or she has to say. But if the answer to one or more of these questions is no, you should seek out opinions elsewhere.
A lot of people who claim that Europe is unsafe have never traveled there and are remembering something bad about Europe they heard on cable news a few years ago. Or maybe their friend got robbed in Madrid in the 90s and they've been holding that experience in their mind ever since. Or maybe they saw Taken a few too many times.
Generally speaking, Europe is as safe as your hometown. And your hometown is probably a very safe place — but that doesn't mean nothing bad ever happens there. You could be killed by a drunk driver any day, but that doesn't keep you from leaving your home.
---
READ MORE:
Top 10 Travel Safety Tips for Women
---
There are two main risks that women traveling solo to Europe need to be aware of: petty theft and intoxication. You need to be ready to keep your belongings close while out and about, and you should drink much less than you do at home. Read on for more tips on both of those.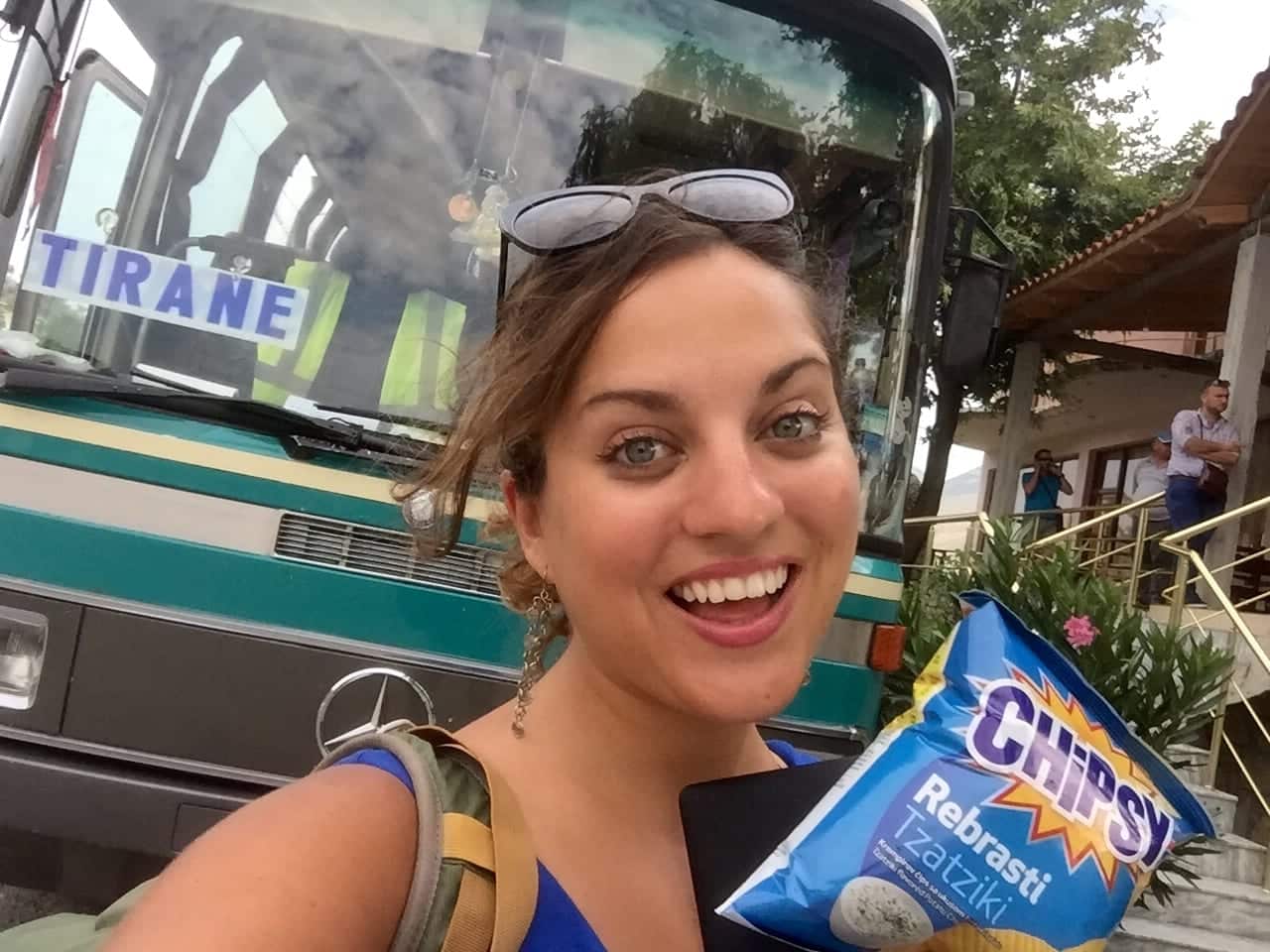 Travel and Safety Tips for Europe
The main risk you face in Europe is petty theft. The best way to guard against that is to protect your belongings in your room and on your person. Lock up your belongings in a portable safe and lock it to something sturdy in your room.
When you're out, use a crossbody purse that zips shut (see more here on what kind of handbag is best for travel) and you may want to try a Speakeasy Travel Supply Scarf, which has a hidden pocket for your valuables that no pickpocket will know about. Use a good day bag that locks if you're carrying your camera and lenses; I use this one.
Keep a backup stash of cash in USD and an extra debit card in your luggage. Hide these in different, random places.
Get an extra debit card. You should have two debit cards to two different bank accounts. If you only have one, I recommend you get a debit card from Transferwise. Keep a few hundred dollars in your account, hide the card deep in your luggage, and use it if your primary debit card is stolen.
Pickpocketing is much more common in Europe than in the US. Two cities where it's particularly insidious are the tourist hotspots of Paris and Barcelona. Be extra cautious with your belongings. Hold onto your bags when on public transportation. Don't let your purse stay behind your back.
Dress to blend in with European women. European women tend to be well dressed and groomed, especially in the cities; dressing this way will help you keep a low profile. Don't wear athletic wear, shorts, baseball caps, or torn jeans. Any of these items will instantly mark you as a clueless tourist.
Don't wear athletic sneakers or flip-flops; instead, bring nice flats, boots, sandals, or fashion sneakers (think leather). The Walking Company is my go-to for comfortable shoes that are cute; I strongly recommend black ABEO flats, which have fantastic arch support. I prefer to dress up in Europe; it makes for better photos. I tend to wear tailored dresses in the warmer months and nice jeans, boots, and a black jacket with a Speakeasy scarf in the cooler months. Sunglasses are always important.
Be very cautious about your drinking. Europeans tend not to drink to excess (with some exceptions — hello there, Britain). Be aware of your drinking limits and drink less than you usually do when at home. Limiting yourself to two drinks is often a pretty good rule. Keep an eye on your drinks and only take drinks from the bartender.
Learn the best travel routes in Europe. My favorite site and app for this is Rome2Rio, where you put in two different cities and they tell you how to get between them. This is especially valuable for unusual routes in Europe (like when I went from eastern Slovakia to southern Poland). You can safely travel Europe by train, plane, or bus.
Ignore the Roma (formerly known as gypsies, a racist term that you should phase out of your vocabulary) and try to keep your distance if they approach you. Some Roma target tourists for scams in the popular tourist zones of Europe, whether that's panhandling while holding a sedated baby or poking you to distract you while they pickpocket you. DO NOT GIVE THEM MONEY. You are rewarding a system where the men enjoy the money and force the women and children to work.
You are not obligated to tip the musicians who play near or in restaurants. However, if you make eye contact or make any indication that you're enjoying the music, they will hound you for tips until you give in. And if you are enjoying the music, you should give them a euro.
Ask your taxi driver to use the meter. If not, you could be charged an obscene amount. If there is no meter and no other option for a ride, negotiate the rate in advance.
Consider faking a phone call when you get an Uber or cab. Sometimes if you're taking a cab at night or in a rural area, it can help if you fake a call on your phone. Pretend to call a friend, read the driver's license plate clearly, making sure the driver sees, say that you'll be there in a few minutes, then get in the car. While most cabs and Ubers are fine, this just adds another layer of security.
Prepare for all kinds of weather. Europe's climate varies widely. Summers can be extremely hot in Southern Europe; however, an August trip to Paris or Edinburgh or Copenhagen could be cold and drizzly the whole time. Or it could be a little of everything. Bring a variety of layers. No matter where you're going, bring a high quality umbrella!
In hot destinations like Spain or southern Italy, shops often close in the early afternoon for a siesta during the hottest part of the day. Be sure to hydrate frequently and wear broad-spectrum sunscreen.
The water is safe to drink in most of Western Europe, but not everywhere. See this graphic for a guide on water safety. While most travelers in Europe rely on bottled water, it creates a major waste issue, even in countries that recycle. For this reason, I recommend you bring a reusable bottle and invest in a SteriPen water purifier (much better and faster than tablets) if you're traveling to areas where the water isn't safe.
Consider bringing a Speakeasy Travel Supply scarf. These beautiful scarves are designed and sewed by my friend and have a hidden passport pocket in them. I love these scarves (I even designed my own!) and they are so good at keeping your valuables hidden. They're also extremely chic, enough to work in a fashion-conscious city like Paris or Rome.
Don't let food allergies stop you from traveling in Europe. It's easy to communicate food allergies in English-speaking countries or countries with high English proficiency like the Netherlands or the Nordics. Beyond that, many countries are very understanding about food allergies, especially Italy.
If you're a celiac, my friend Jodi has written excellent, in-depth gluten-free translation cards for Greece, Italy, France, Portugal, Germany and Spain (both Spanish and Catalan). Each card is tailored to the local dishes of the country.
Finally, invest in a guidebook. Even as an expert traveler, I love guidebooks. They're filled with detailed information about everything from travel times between cities to medical clinics serving foreigners. I'm a Lonely Planet fan and I recommend Lonely Planet's Europe guidebook. I buy the digital version and store the PDF on iBooks on my phone. You can either buy the whole book or individual chapters, which is a budget-friendly option if you're visiting a few different parts of Europe.
If you're concentrating on a single country, consider the book or chapters from a more specific book like Italy, Eastern Europe, or Great Britain.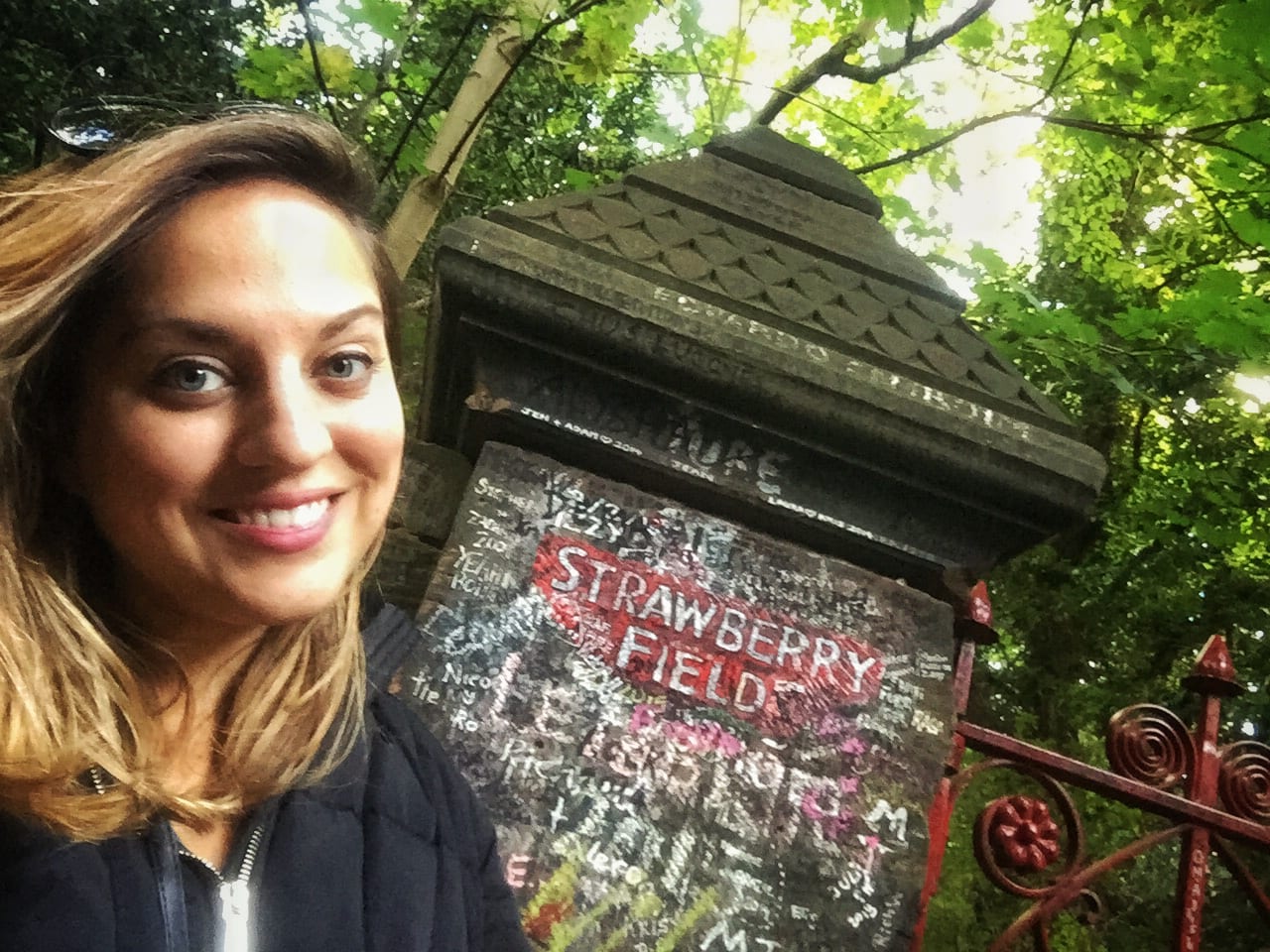 Kate on the Beatles tour in Liverpool
First Time Traveling Alone in Europe?
If you're completely new to international travel, I recommend starting somewhere on the easier side. I encourage first-timers to visit countries where English is widely spoken (or where you speak the local language), where there is good infrastructure, and where it's easy to have a lot of fun.
Scotland. Anywhere in Britain is a great place to start, but I have a special place in my heart for Scotland. It's home to some of the most majestic landscapes in Europe, the people are kind and welcoming (and have fantastic accents), and Edinburgh is a fairy tale come to life.
Iceland. Everyone speaks English and the country has extremely well-developed tourism infrastructure, including lots of tours good for solo travelers. It's a great first trip. However, do know that Iceland is experiencing overtourism issues — you may want to venture out into less-visited areas in Iceland or head somewhere like Norway instead.
Ireland. Home to the friendliest people on the planet, full of stories and music. The scenery isn't too shabby, either. Ireland is a great place for a solo road trip, for adventure activities, for admiring the beautiful small towns, and for getting to know the locals.
The Netherlands. English is universally spoken here, the transportation network is outstanding, and warm stroopwafels and Gouda cheese are served in every market. Most tourists drop into Amsterdam and then leave — but artsy Rotterdam, beachy The Hague, and storybook-like Delft are worth exploring. I love their design sensibility.
Anywhere you speak the local language. While English is spoken throughout Europe, in some destinations more than others, you'll have a much easier time if you understand the local language. (Keep in mind that Castilian, or the Spanish spoken in Spain, is very different from the Latin American Spanish taught in American schools. Prepare to lisp.)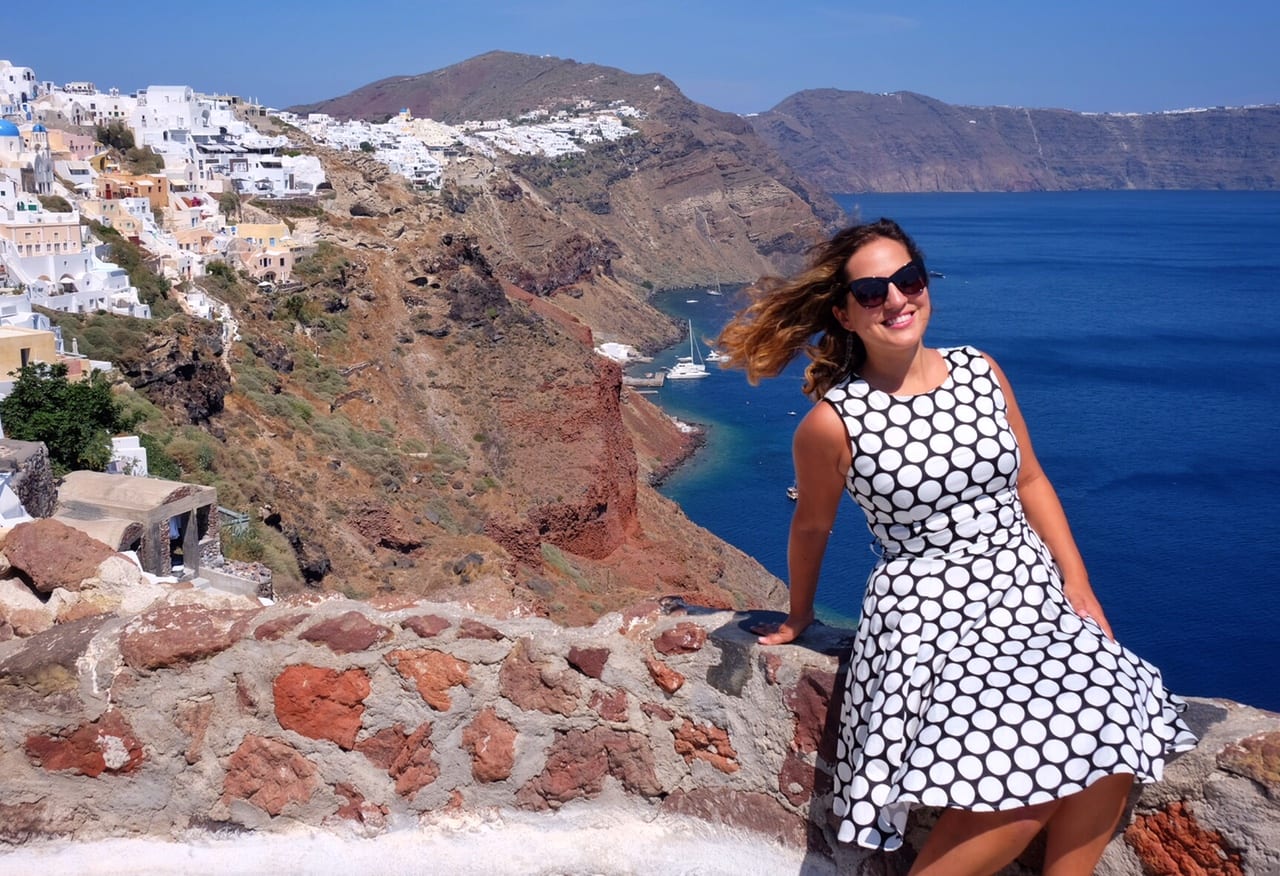 Where to Go in Europe for Experienced Solo Female Travelers
Once you get a bit of travel experience under your belt, you can travel anywhere in Europe with ease. Here are some destinations that are not quite as easy as the ones previously mentioned, but are still on the easier side when you're getting your solo travel legs.
Greece. Whether you touch down in Athens or one of the islands, Greece is vibrant and colorful and luscious. While there can be some language barriers, Greece has been welcoming tourists in spades for thousands of years. Somehow the water is bluer, the buildings are whiter, and the food is far more delicious than you think it's going to be. Plus, who doesn't dream about Santorini?
Italy. One of the countries I visit most often, Italy has some of the best food in the world, the most beautiful buildings in the world, the most priceless art in the world, and an undeniable culture that is unlike any other country in the world. Many try to imitate it; none come close. Italy has a well-worn tourist track but you can have just as fulfilling an experience when you step off it.
---
READ MORE:
Solo Female Travel in Italy: Is it Safe?
---
Germany. I love Germany for its honesty and forthrightness. Trains run on time; they don't charge you more with your Eurail pass; English is widely spoken; the bread is DELICIOUS. But Germany is also incredibly diverse. You have gorgeous towns, beaches and mountains, and its major cities — Berlin, Hamburg, and Munich — are so different from each other. Few countries in Europe are able to match that.
Croatia. Another of my favorite countries in the world, Croatia is so much easier to travel than people think. The roads are in great condition; the buses are nice; the cities are well-placed together; the tourism infrastructure is excellent; English is spoken everywhere. The food rarely gets accolades beyond Dalmatian wine and Pag cheese, but it's fabulous. And Croatia is filled with so many interesting cities and towns, from dreamy Zadar to pastel-hued Rovinj to world-famous Dubrovnik.
Spain. Spain is pure romance. Whether you're watching the sun set over the Alhambra in Granada as flamenco plays, or surfing and tapas-crawling your way across San Sebastian, Spain has a culture entirely its own. There can be a bit more of a language barrier here and it's not nearly on Germany's level of organization, but if you're able to relax and go with the flow, you'll enjoy it here. Oh, and it helps to be a night owl — Spaniards eat late, go out late, and sleep late!
The Baltic states. Estonia, Latvia, and Lithuania are three little countries pushed up on the edge of Russia and despite how eastward they are, they're pretty easy to travel. Estonia has more of a Nordic feel and has similarities to its neighbor Finland; Latvia is more like Eastern Europe and Riga is one of the best small cities in Europe; Lithuania has a more traditional feel and some crazy dishes to eat. They're close enough together that you can travel through them all — not just the three major cities but the surrounding beaches, forests, spa villages, and university towns.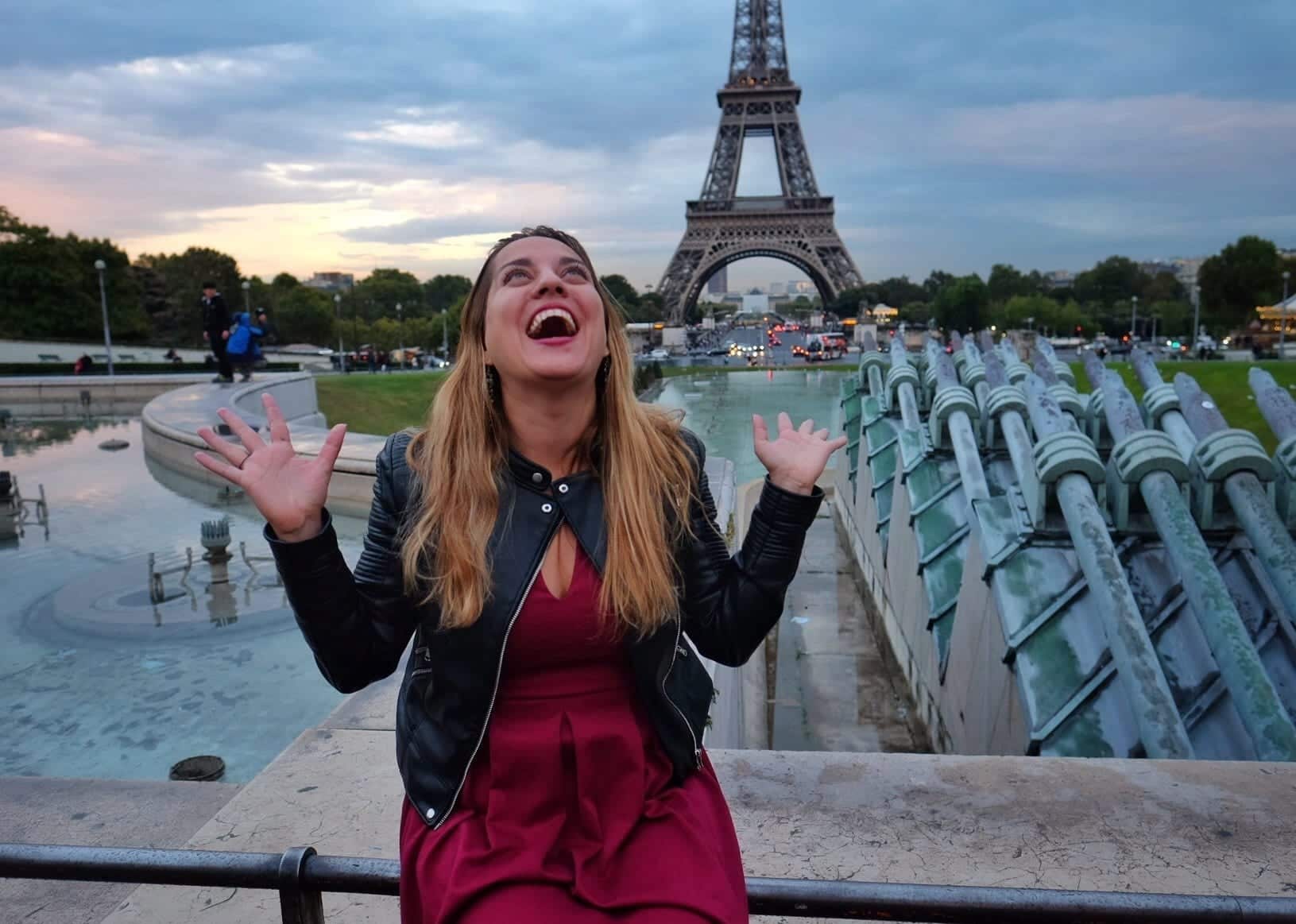 Best Cities in Europe for Solo Female Travelers
There are SO many great cities for solo female travelers that this list could easily be 50 cities long. And the picks can totally vary based on what you're looking for. Here are my picks for the best of the best:
Paris. Yes, it's the most visited city in the world, and for good reason. Paris is magical, an Instagram dream come to life — though a lot of people are surprised at how rough the city can be, too. I love being solo in Paris — I love sitting in cafes alone, browsing boutiques alone, enjoying museums alone, taking long walks alone. People give you space here and I love that.
Edinburgh. Edinburgh is pure magic — it's impossible not to fall in love here! A city divided into an Old and New Town, with a castle atop a giant hill, Edinburgh is bridges and men in kilts, colorful streets, bagpipes, tiny pubs, and theatre. Come in August for the festivals, including the Fringe Festival, or come in December for Europe's most famous New Year's Eve celebration, Hogmanay.
Kraków. This Polish city is an unexpected delight — the old town is straight out of a fairy tale, with blooming flowers, churches, and sun-streaked buildings. The food is rich but somehow not too filling (Poland makes the BEST soups) and it's fun to walk it off by strolling the park encircling the old town. You've got easy access to day trips, including the salt mines and Auschwitz. But good luck pulling yourself away.
Florence. An art history professor once told me that 50% of the world's artistic treasures are in Italy and 50% of Italy's artistic treasures are in Florence. I can't find anything to back that up, but you'll believe it — Florence is a place where art seems to spring up from the pavement, from its green-and-pink churches to the statue of David and Botticelli's Birth of Venus. As the center of Tuscany, you'll have easy day trip access to Tuscan towns like Pisa, Pienza, and Siena. The food is unreal. Don't miss the ribbolita and bistecca fiorentina.
Ljubljana. A bit off the beaten path as far as European cities go, Slovenia's capital is filled with so much character and joy. Churches leap out in shades of pink and yellow, bridges criss-cross the river, sidewalk cafes are all over the place, and the Julian Alps hold court in the distance. Even better, the streets come to life during Ana Desenica, a street theater festival where everyone is invited to watch and sometimes even participate.
Berlin. At first glance Berlin doesn't look too appealing — it's a sprawling, drab city. But the magic of Berlin is its openness — it's filled with people and food from all over the world, alternative art covers the city, including the former Berlin Wall, there are tons of startups and entrepreneurs, and the nightlife scene is among the wildest in the world. You can be whoever you want to be in Berlin. Oh, and it's pretty cheap, too!
Granada. Andalusia is the romantic heart of Spain — this is the home of flamenco and bullfighting that so many people picture when they think of Spain. But of all its cities, Granada is something special. It's home to the Albhambra, one of the most impressive buildings on the planet; it's surrounded by the Sierra Nevada mountains and close to the beach, meaning you can ski and sunbathe in the same day; and it's home to interesting neighborhoods, from the bohemian Albaicín to the bright white Sacromonte. And this is a rare Spanish city where THE TAPAS COME FOR FREE WITH YOUR DRINKS.
Riga. This offbeat Baltic city is going to be popular in a few years. At first glance, it looks like a typical European old town, but you soon see aspects that make it special — its unusual architecture. Its history of resistance. Its surprisingly fantastic cuisine. Its self-service wine bars and underground performance spaces. Riga isn't the kind of place that makes its attributes obvious — once you lean in, you'll fall for it.
St. Petersburg. So many cities try to brand themselves as "The Paris of ___" — but St. Petersburg is the only place that comes close. But that may be an unfair assessment, as St. Petersburg isn't an imitator — it's an original. The atmosphere is so grand and formal, whether you're sitting at a ballet or gaping at a church. The women have amazing style and everyone seems to hold themselves with utmost confidence. Oh, and St. Petersburg is home to the Hermitage, one of the world's greatest museums, which looks like what would have happen if they decided to put the Louvre in Versailles and called it a day.
London. Arguably the most international city in Europe — and the world. Yes, they've got a Royal Family and theatre and tea and crumpets, but where London really shines is its international, art-filled atmosphere. In London you can stroll through botanical gardens, dine in a traditional South Indian restaurant, then check out a punk show, finishing up as a double-decker bus weaves through the city streets at 3 AM — almost time for bacon sandwiches. It's very international, you see, but it's also very English.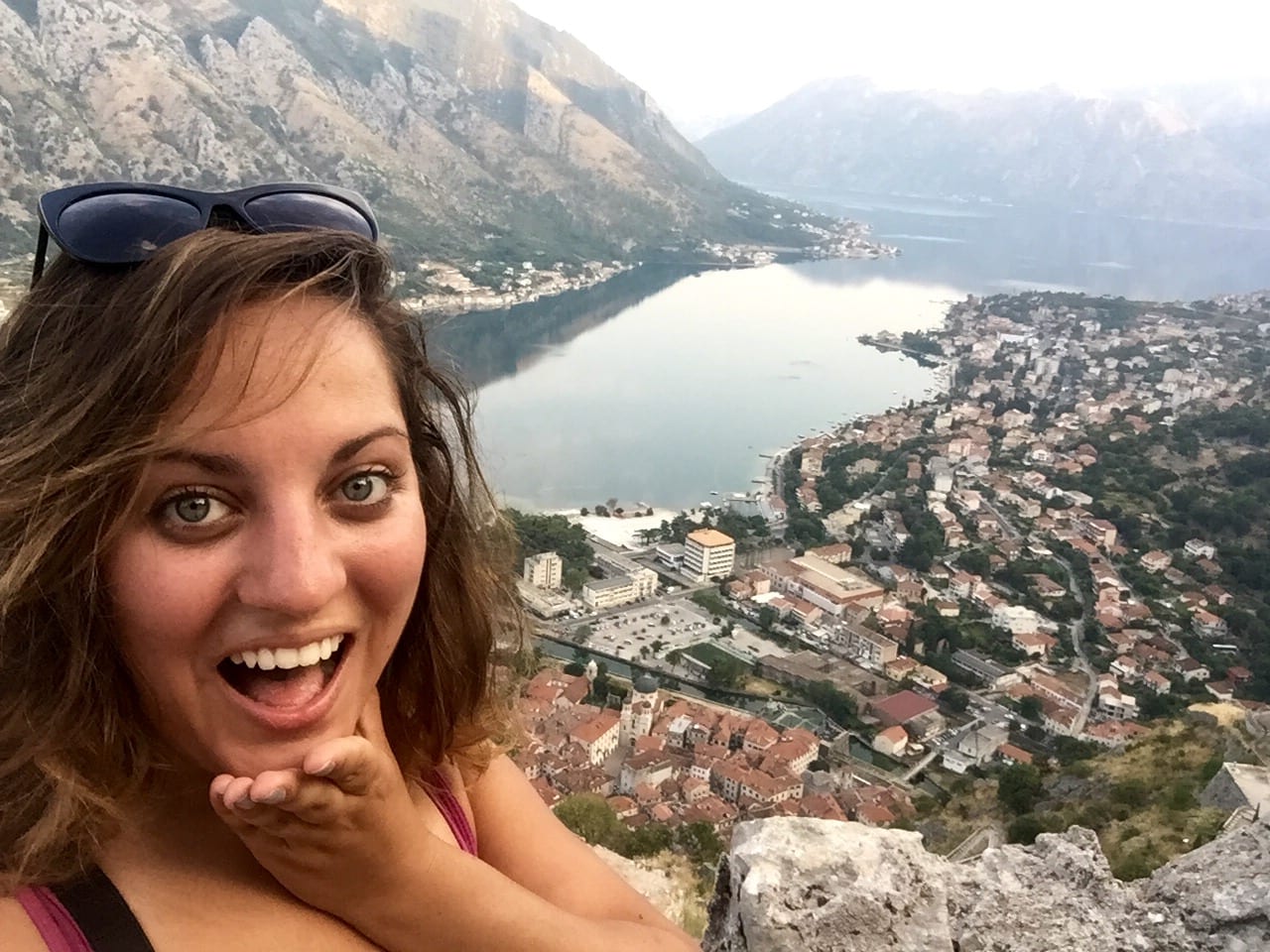 Best Outdoor Destinations in Europe
Many travelers, especially first-time Europe travelers from the United States, plan a trip that hops from city to city. I get the impulse — of course you want to see all these cities you've been hearing about your whole life. But I think omitting the outdoors is a mistake. Try to get somewhere naturally beautiful, even if it's just a day trip from a city. Here are my favorite outdoor destinations in Europe:
Montenegro. In my opinion, Montenegro is the most beautiful country in Europe. It's like what Norway would be if it were warm and cheap. You've got fjords, mountains, lakes, canyons, and the majestic Durmitor National Park. The Bay of Kotor is such a wonder that it's got both natural and cultural UNESCO World Heritage, and the town set at the base of the fjord is one of the most beautiful sights you'll see in the country.
Switzerland. This country is home to the most spectacular mountain scenery in Europe, complete with canyons and chalets. However, that comes at a high cost — Switzerland is expensive! Austria is next door and while not quite the same, it's much cheaper. If you're going to Austria for mountains, I recommend Innsbruck and the surrounding Tyrol countryside.
Norway. Another expensive but beautiful destination, Norway has an embarrassment of natural riches — mountains, fjords, rivers, cities built perfectly into nature like Bergen, and plenty of Instagram-famous spots like Trolltunga. Head further north for the scenic Lofoten Islands and colorful coastal towns. Norway is one of the best places in the world for spotting the Northern Lights.
The Camino de Santiago in Spain. This pilgrimage trail dates back thousands of years, when believers from all over Europe would make their way to Santiago de Compostela on foot. Today, the Camino is a popular hiking route for all kinds of pilgrims, seeking to walk their way across the top of Spain, staying in cheap refugios along the way. For spiritual reasons. For nature reasons. For private reasons. While the Camino de Frances is the most popular route, there are several other less-traveled routes leading to Santiago.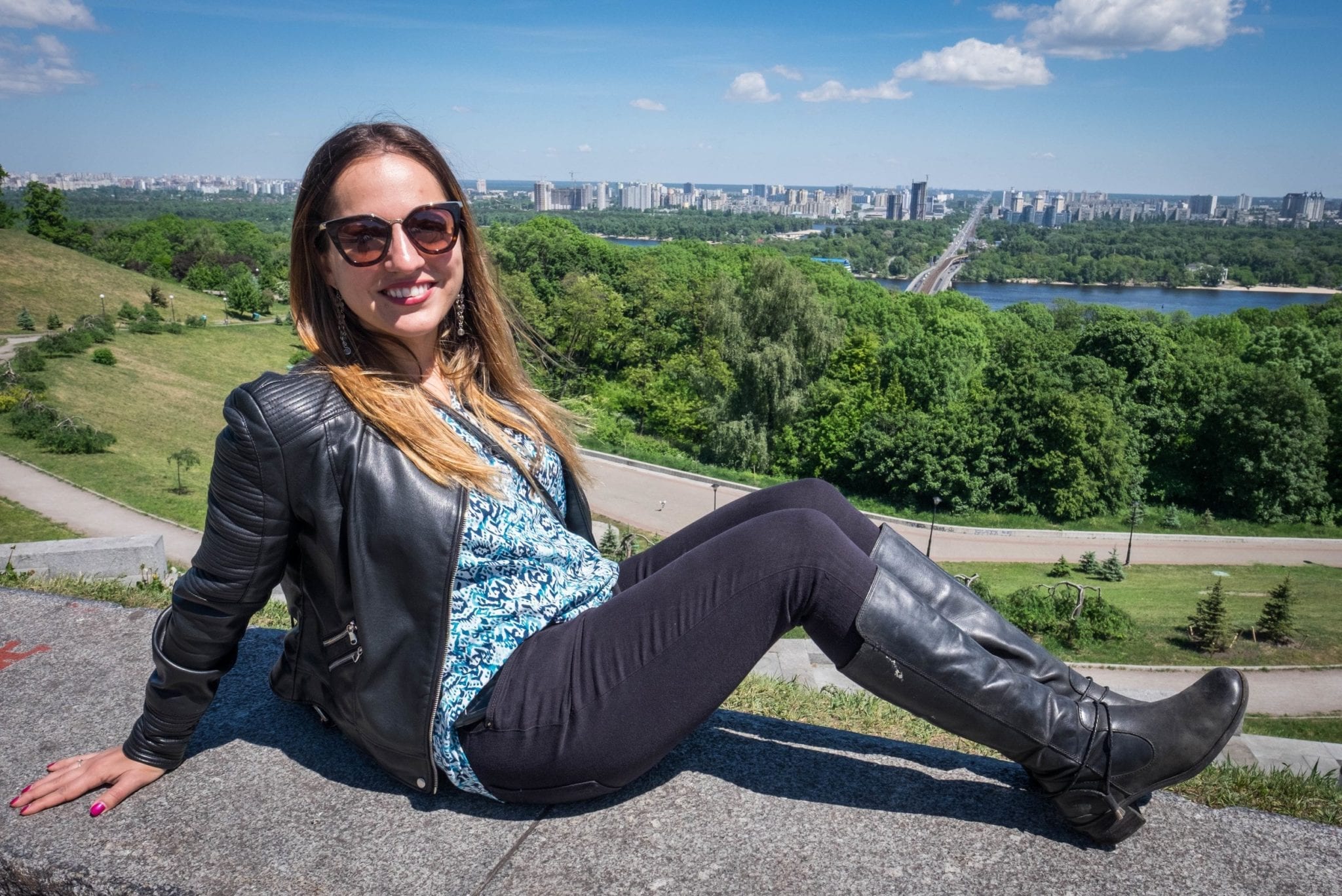 Best Value for Money Destinations in Europe
Generally speaking, to save money in Europe you should head east and stay away from cities and popular tourist spots. And while that's true to a degree, that's not your only option. By comparing cheap countries to their far more expensive counterparts, you can get something of similar value for much cheaper.
(One quick note — "best value" does not mean cheapest! I found the cheapest countries in Europe to be Ukraine followed by Albania, Macedonia, Moldova, Belarus, and Bulgaria. But not all of those countries give you value for money.)
Portugal. Western Europe may be expensive, but Portugal is a beautiful exception that you can enjoy on the cheap. In the north, you can enjoy the gorgeous city of Porto and the Douro Valley, home to port production; further south, the beaches of the Algarve are world-famous. I personally love the yellow-and-white city of Évora and the fact that you can eat well for so cheap.
Poland. It's amazing how much Poland has to offer and how little fame it gets. You've got mountains in the south, beaches in the north (on the chilly Baltic Sea, but still), several UNESCO World Heritage Sites, and so many beautiful cities. Best of all, you can enjoy all this for far less than what you'd spend in Western Europe. And the food is outstanding.
Ukraine. The cheapest country in Europe, period. Ukraine was a cheap country to begin with, but the currency fell further when Russia invaded Crimea (which has no impact on your visit to Ukraine today, unless you're going to Crimea). I strolled gorgeous pastel cities like Odessa and regularly had multi-course meals with wine for around $8.
Slovenia. If you're looking for an outdoorsy destination, Slovenia offers mountains and gorgeous lakes for far less than you'd pay in Switzerland or even Austria. And the lakes here are even more beautiful — Lake Bled is a bright shade of turquoise, while Lake Bohinj offers perfect reflections of the surrounding mountains. It's also a pretty small country, so you can see a ton of it in a relatively short amount of time.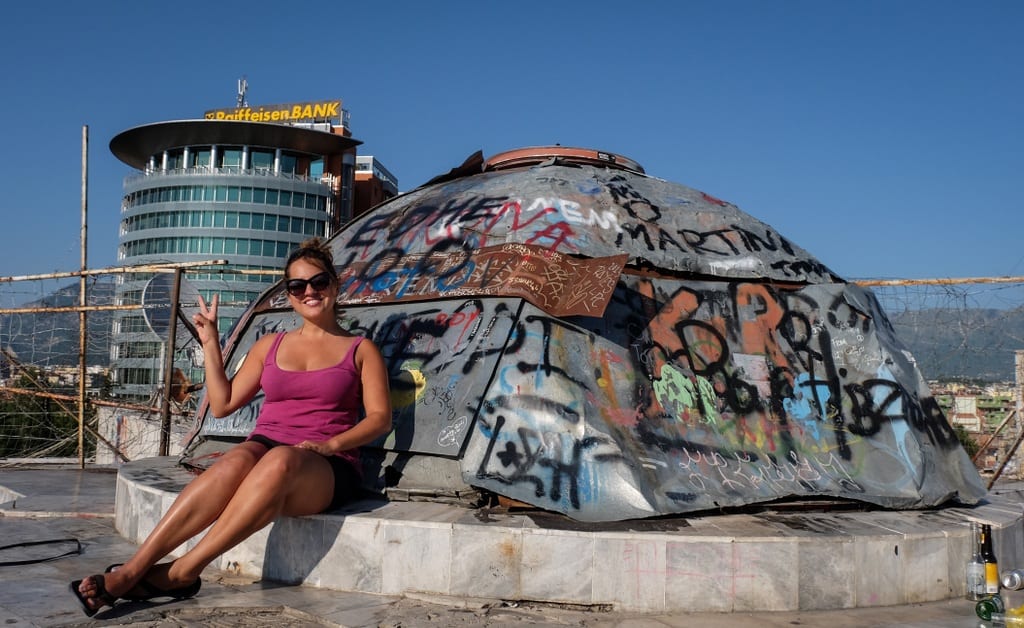 Best Off the Beaten Path Destinations in Europe
Albania and Macedonia. These two countries are next door to each other and two of the cheapest countries in Europe. And they are wacky and weird as well. Skopje, Macedonia's capital, is filled with bizarre statues, making it look something like Vegas. Tirana and the surrounding Albanian countryside are still covered with alien-like bunkers. And both are filled with outrageous natural beauty — namely Lake Ohrid, which is split between both countries, and Albania's coast, which is home to the most spectacular beaches in Europe (yes, I'm serious).
Finland. Finland is an amazing country but it's not an obvious draw for tourists. As a result, you can enjoy Finland's pretty cities, quirky culture, and outstanding lakes and forests without any tourist crowds. Helsinki is great, as is the nearby city of Porvoo, but my favorite spot is Rauma — an interesting city with a strong maritime history and a wooden Old Town that earned UNESCO World Heritage designation. Added bonus? Finns drink insane amounts of coffee and love to eat reindeer — both wins for me.
Ukraine. It's hard to get more off the beaten path than Chernobyl, the site of the 1986 nuclear explosion. It's safe to visit today, and you can visit the town of Pripyat, standing just as it was abandoned in 1986. One of the eeriest places in the world. Beyond that, Kiev is a grand city with beautiful churches, Lviv is a pretty little city, but in my opinion, the grand beauty is Odessa, a glorious city perched on the Black Sea.
The Faroe Islands. Mark my words — a few years from now, EVERYBODY will be going to the Faroe Islands once they get tired of Iceland. This archipelago between Scotland and Iceland is home to giant cliffs rising above the water, sea caves, puffins, and beautiful waterfalls. It's natural and pure and mind-clearing. Iceland may be known for its dramatic nature, but the Faroe Islands present a much quieter drama.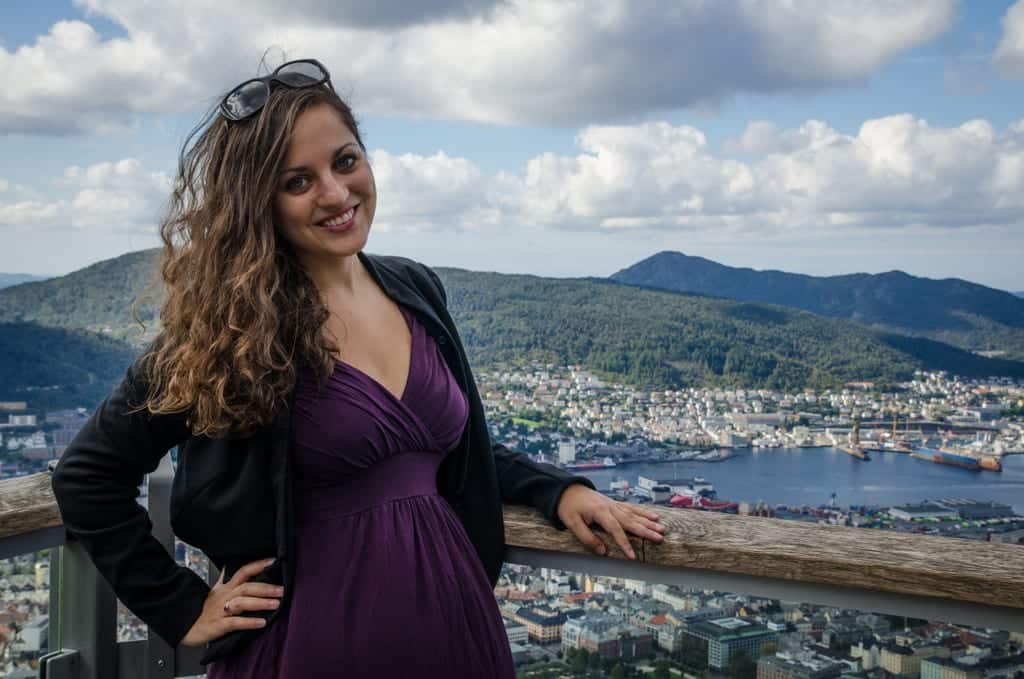 Travel Insurance for Europe
One last note — it's absolutely vital to have travel insurance before traveling to Europe. If you get sick or injured on your trip, if you get robbed, or even if you have to be flown home, travel insurance will protect you from financial ruin. I use and recommend World Nomads for trips to Europe.
And an important note — yes, you need travel insurance even though many European countries have a good healthcare system. When I hit my head in Germany and ended up with a concussion, I had to go to the hospital — and because I wasn't an EU resident, I was charged 300 euros for my urgent care visit. But because I had travel insurance, I was refunded that money by World Nomads.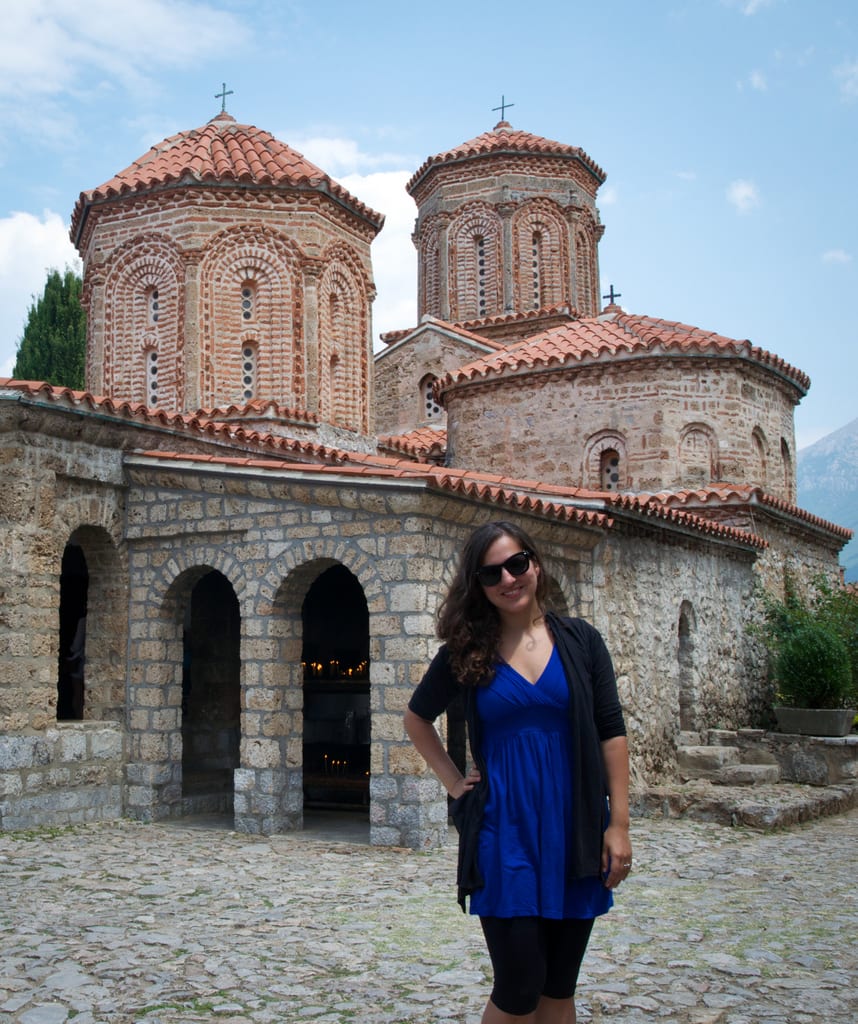 Europe is waiting for you!
This is finally your chance to go on the trip of your dreams. I hope this is only the beginning of years and years of trips to Europe. You're going to have a great time. You're going to have a safe time. And you're going to get the most fantastic photos ever!
If you still have people in your life who are nervous about you traveling to Europe, consider this your blessing. Read up on travel safety, go to Europe, and have the time of your life. Then come back and tell me all about it!
---
READ NEXT:
Top 10 Travel Safety Tips for Women
---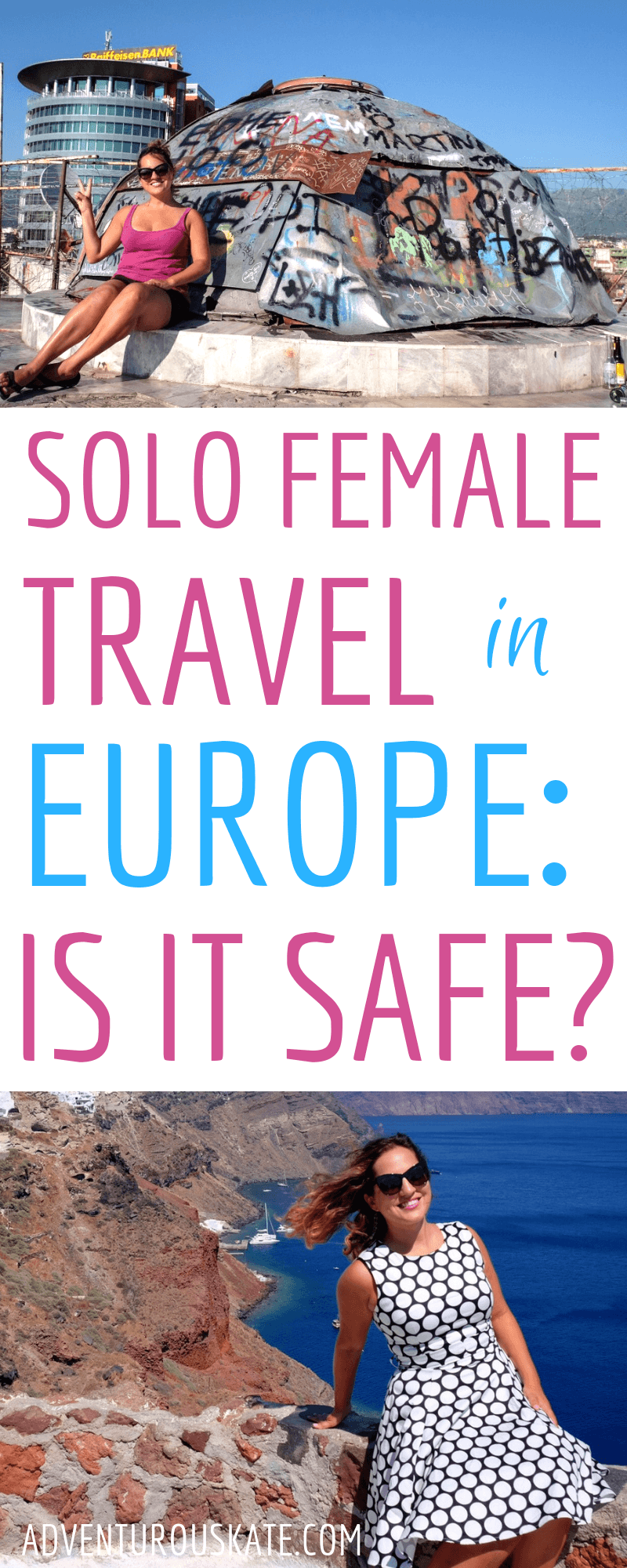 Have you traveled solo in Europe? Share your tips!