Adventurous Kate contains affiliate links. If you make a purchase through these links, I will earn a commission at no extra cost to you. Thanks!
Despite being a native New Englander, it took 30 years for me to make it to Portland, Maine! That shouldnt have happened! 't was high on my list of places to see – it's a very foodie-oriented city, on so many "up and coming" lists, and only two hours from Boston.
Then I finally got an opportunity – my dear friend Lisa's bachelorette party.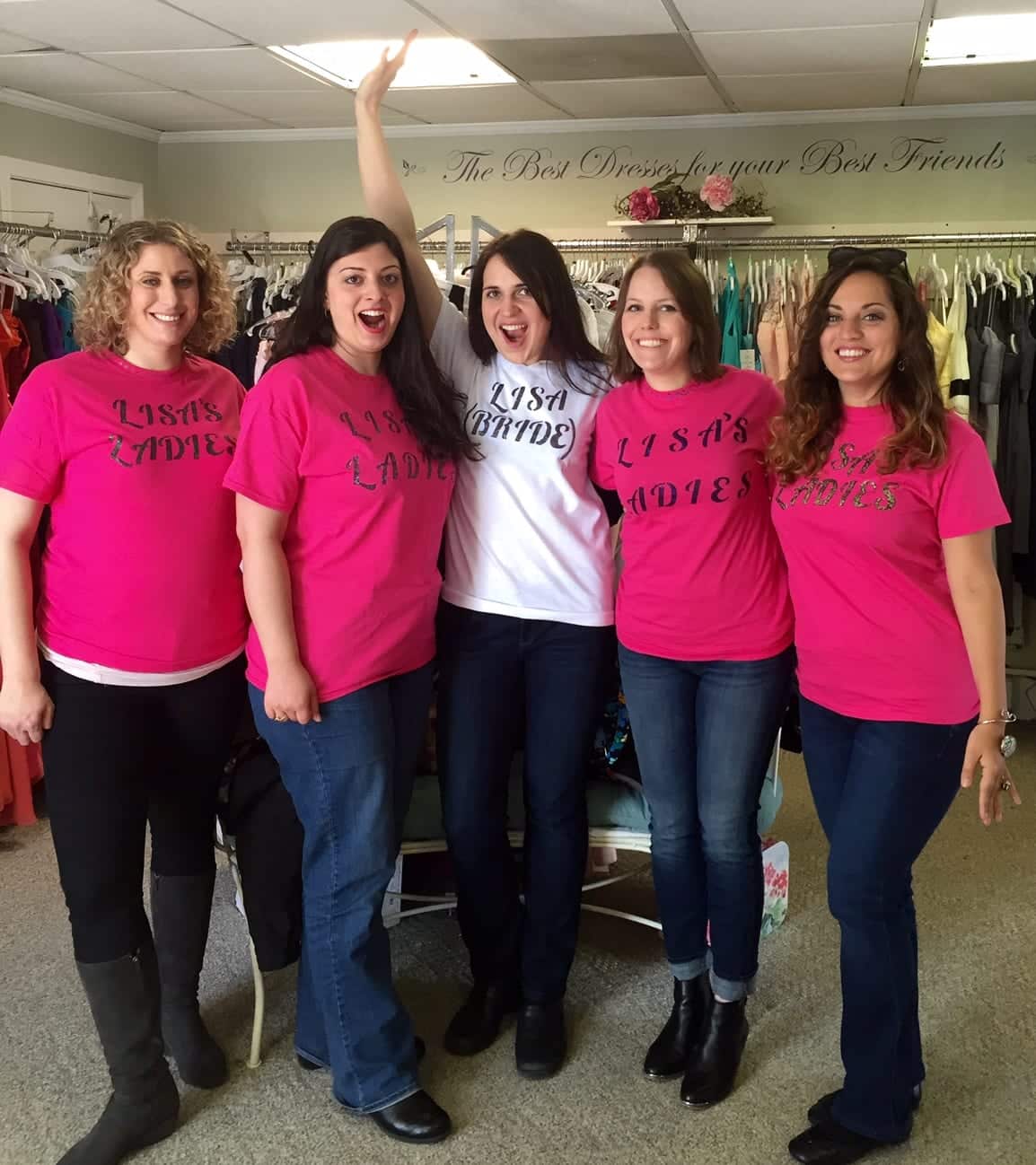 Lisa gave us largely free reign on planning her bachelorette (brave woman!). She wanted something more low-key and not too crazy, maybe with some wine-tasting and cocktails, focused more on friendship and bonding than partying. At first, we had been planning to do the party in Boston — it's 20 minutes from our hometown. But I wasn't quite sold.
I used to be a Boston nightlife writer and was a fixture on the club scene until my mid-twenties. Staying out until 4 and then going to work the next day was a weekly habit (yes, I'm aware that Boston's bars close at 2; you'd be surprised what you can find after they close!). I preferred the high-end nightlife and hated places like Faneuil Hall, where I couldn't go out without running into people from high school.
On the same wavelength, I did not like Boston's bachelorette parties. I hated going out to one of the nicer clubs and being surrounded by girls in sashes doing tequila shots, slobbering over random guys, and throwing up in the bathroom. It made even the nicest clubs feel like amateur hour. I don't like doing amateur hour in my home city.
Plus, all of my favorite places have closed in the 4.5 years since I moved away (R.I.P. Saint, The Otherside Café, 28 Degrees, TC's Lounge).
Then an idea popped into my head.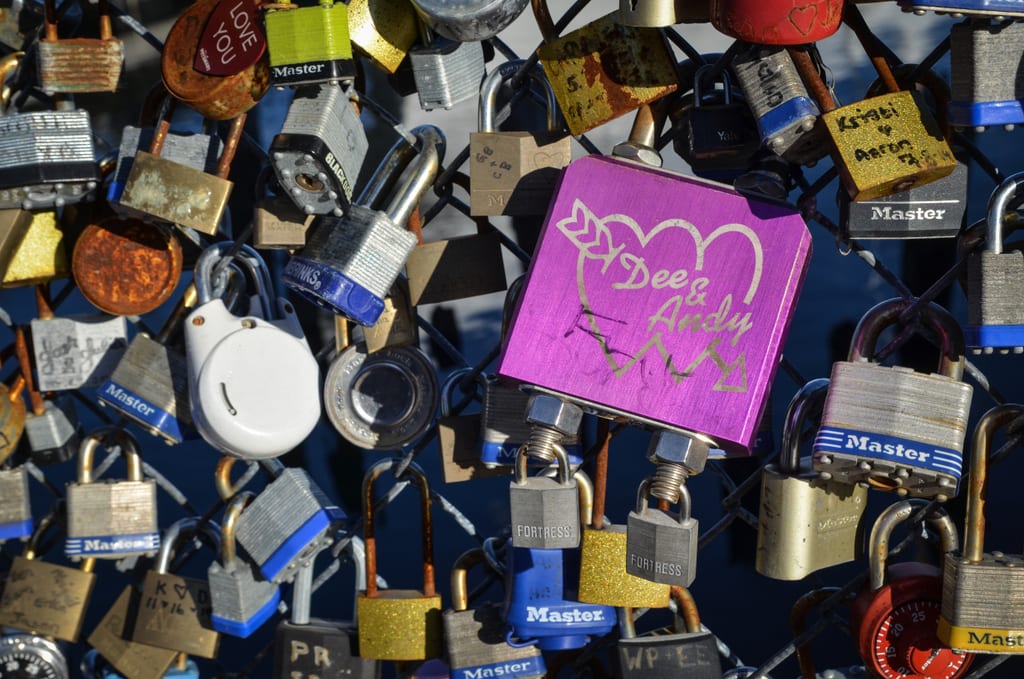 "Why don't we do Portland instead?" I asked my fellow bridesmaids. It would be fun and different and would guarantee a level of anonymity we wouldn't have in Boston. Plus, the parents of one of the bridesmaids own a house in Maine, not too far from the city. We could probably crash there with no worries.
A bit of research later and we realized that Portland was the perfect choice for Lisa's bachelorette party. Here are the highlights of our trip.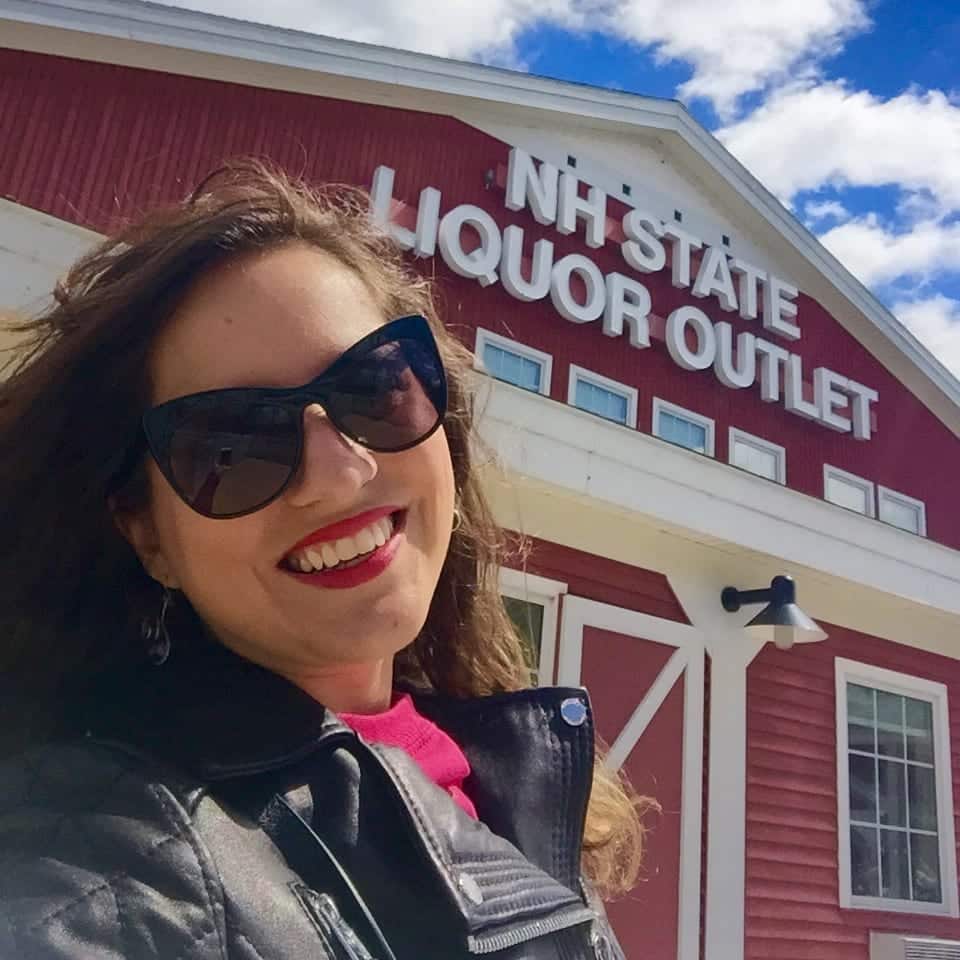 Drive Up: New Hampshire State Liquor Outlet
I'm not sure I should definitively list the New Hampshire State Liquor Outlet as a highlight, per se, but hey — if you're driving from Massachusetts to New Hampshire and looking for booze for the hotel, this is as cheap as it gets. No taxes. Live free or die, baby!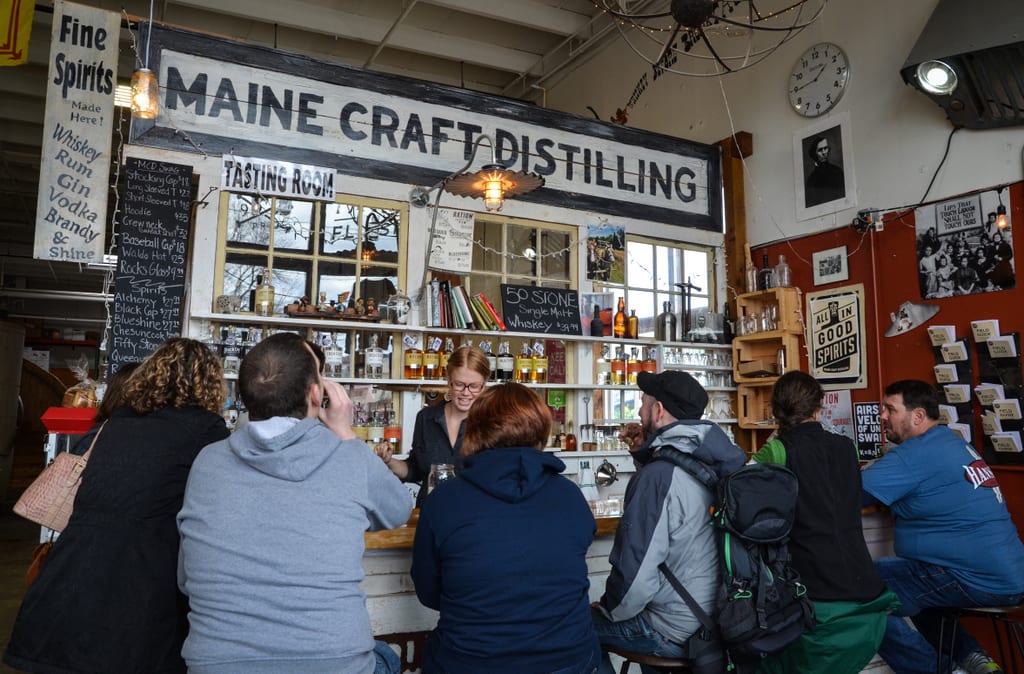 Tasting #1: Maine Craft Distilling
Pulling into town with some time to go before our lunch was ready, Beth suggested we stop at Maine Craft Distilling. It couldn't be a better place to get to know Portland — we started our day tasting unusual varieties of spirits, including blueberry moonshine and Queequeg rum.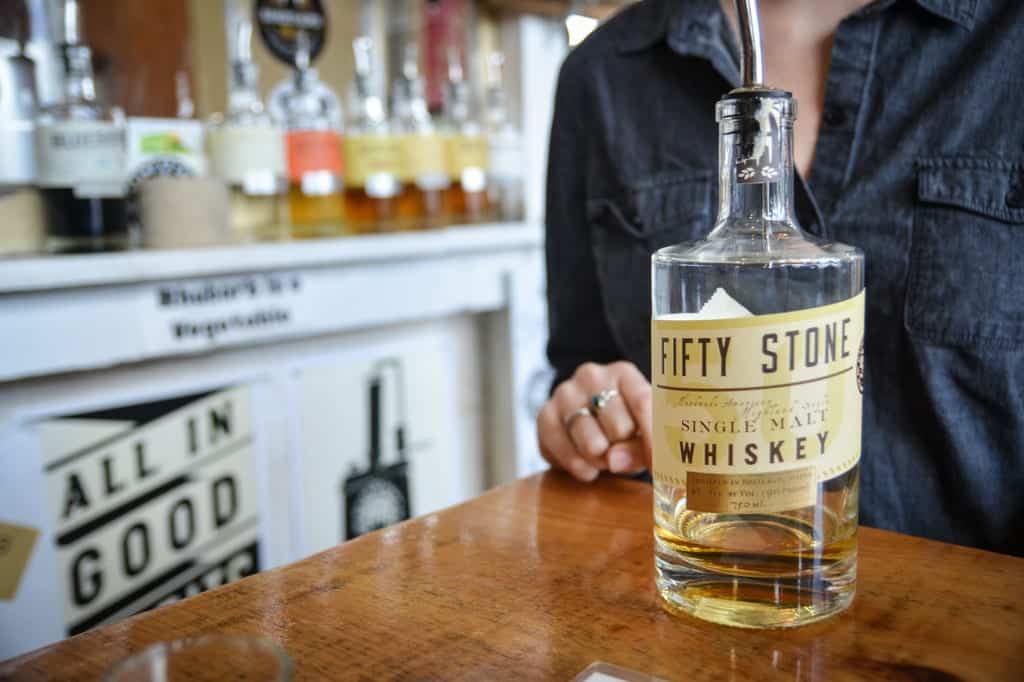 Maine Craft Distilling is unusual, quirky, and a lot of fun, just like Portland itself. The space is beautiful, too. You can taste for free here!
Meal #1: Duckfat
Duckfat is one of the hottest restaurants in Portland – and it's a sandwich place! They're famous for high-end sandwiches and French fries, which are cooked in duck fat, naturally.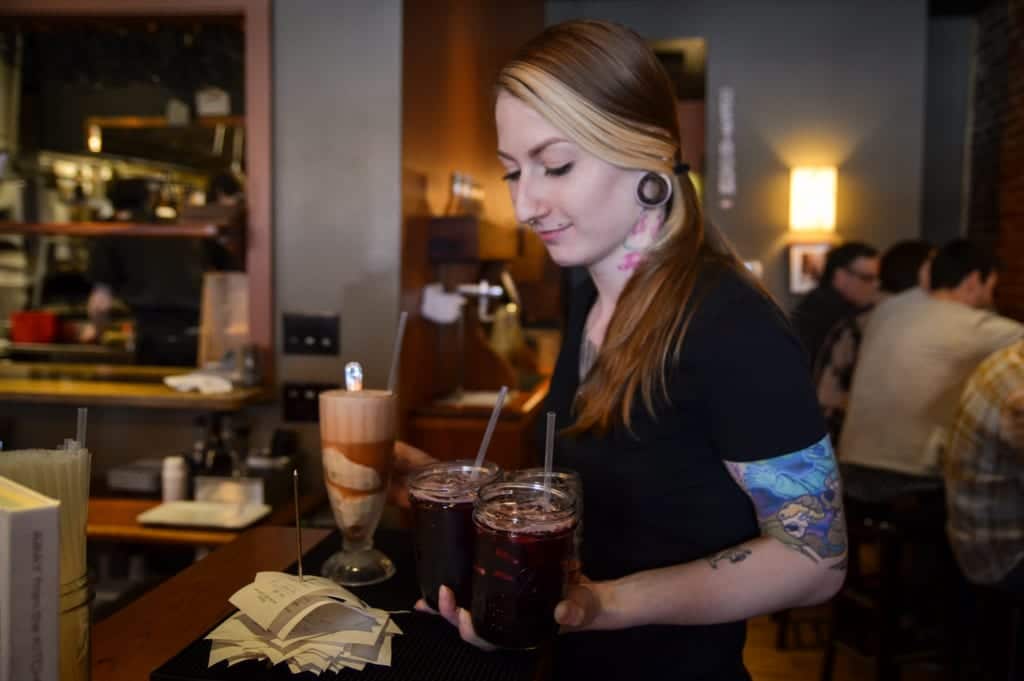 Duckfat doesn't take reservations and there was a 2.5-hour wait when we called – for LUNCH! At a SANDWICH PLACE! So we decided to order takeout sandwiches and fries instead, which was probably the smartest thing we did all weekend, as our order was ready in just 20 minutes and we could take it to the hotel.
I went for the duck confit sandwich and fries. Outstanding, no surprise! Make sure you pick up some truffled ketchup as well.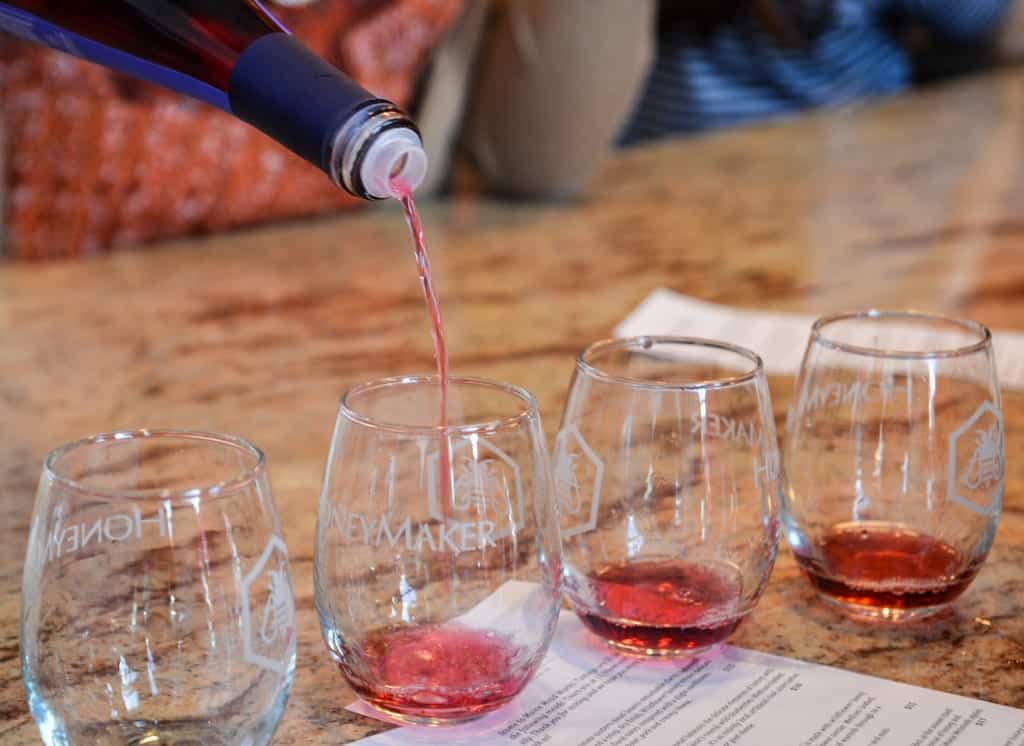 Tasting #2: Maine Mead Works
Have you ever tasted mead before? It's becoming more and more popular (I'm convinced Game of Thrones's popularity is a factor). We booked a short tour and tasting at Maine Mead Works.
Mead is similar to wine, but there are big differences — it's made from honey and is very sweet, which can be tough to get used to at first, but after several different tastes (I loved the ginger mead in particular!), I was a big fan.
Tastings and tours are available from $5. Check out the schedule here.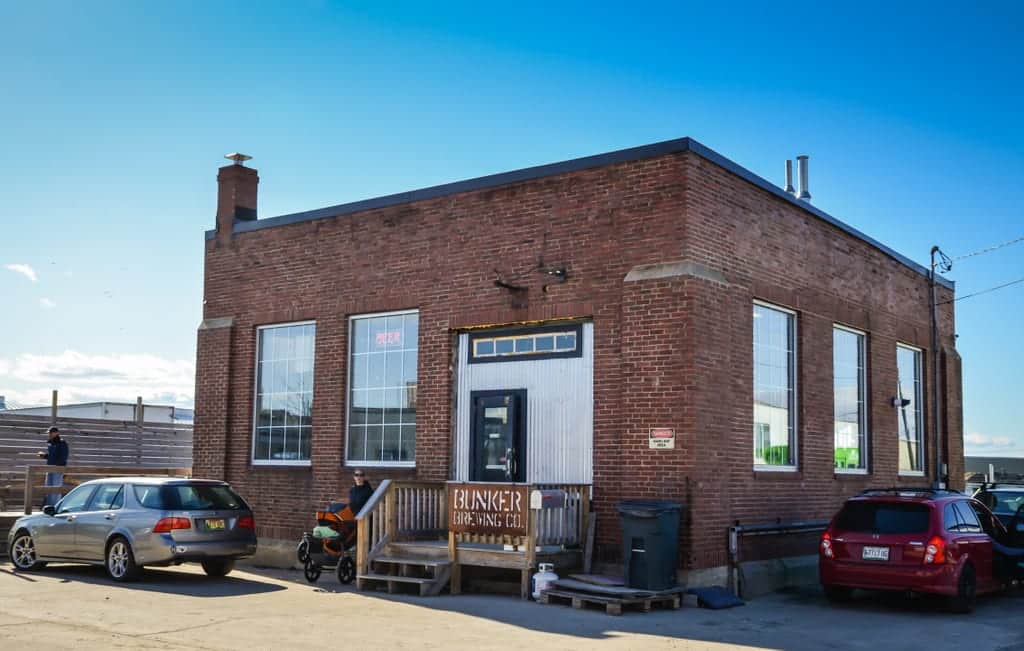 Walk-By: Bunker Brewing Company
If you're walking from Maine Mead Works to Urban Farm Fermentory, you'll walk right past the Bunker Brewing Company. None of us were really in the mood for beer tasting, so we just stopped in long enough to check it out.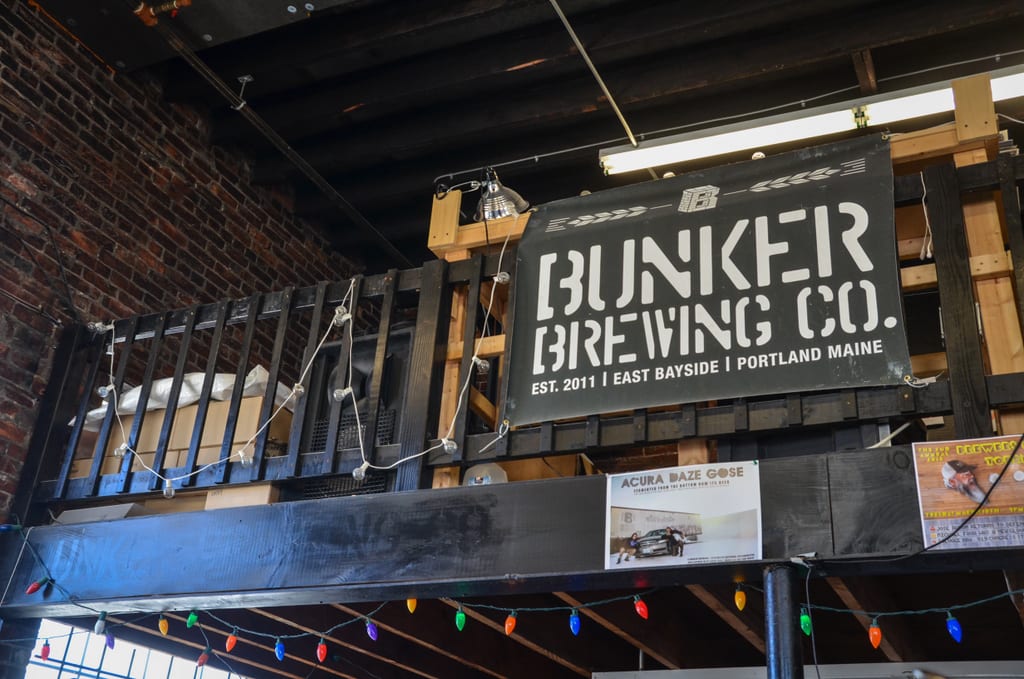 The building, a "1920s era garage of a defunct Portland scrapyard," reminded me of the random abandoned-looking buildings you see in Melbourne that hide chic cafes and restaurants.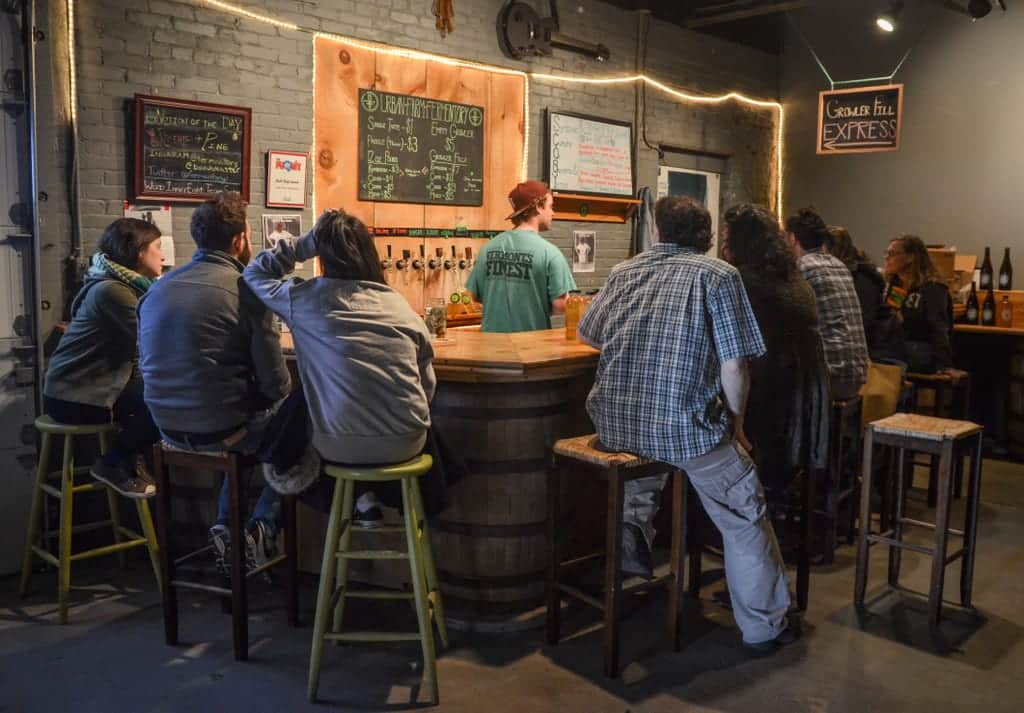 Tasting #3: Urban Farm Fermentory
Our next stop took us kombucha and cider tasting! Seriously. Urban Farm Fermentory hosts several varieties of both kombucha and cider on tap. You can get a paddle of four samples for just $3.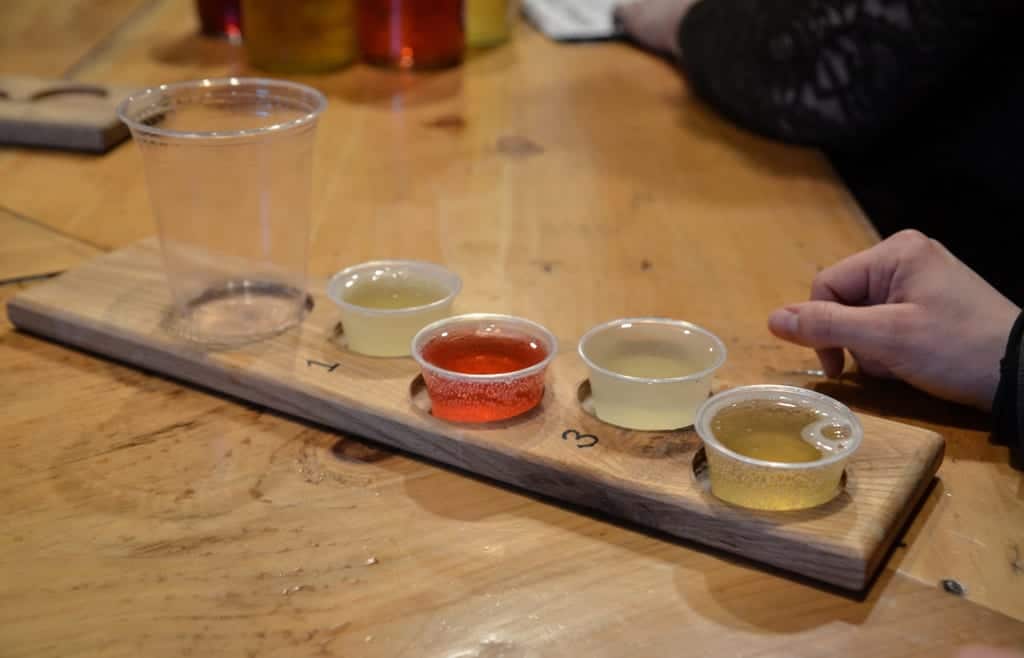 Beth and I split two paddles to taste as many as possible. Ginger kombucha and strawberry kombucha were highlights, and all of the ciders were excellent.
Tasting #4: Sweetgrass Farm Winery and Distillery
Because we HAD to taste wine at some point! Sweetgrass Farm Winery and Distillery is on Fore Street, in the heart of downtown Portland. While wine is on the menu, I found the spirits to be the highlight, especially the Back River Gin, cranberry bitters, and cranberry splash wine.
You can taste four wines or spirits for $5. Definitely worth a visit.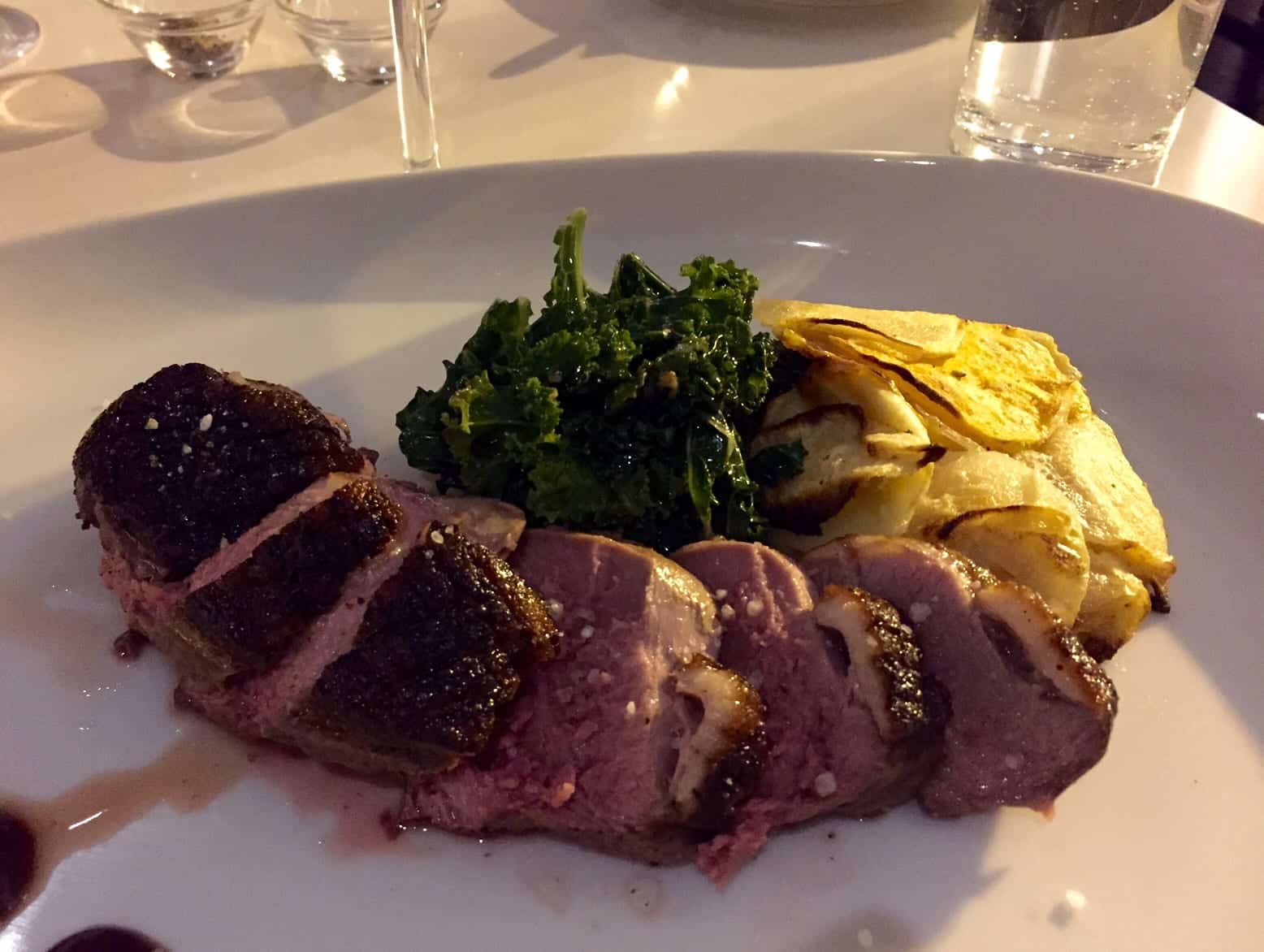 Meal #2: Congress Squared
Being a major foodie city, we were spoiled for choice of Portland restaurants. But with the five of us with widely varying food preferences and dietary restrictions, we needed to find a place that worked for all of us. We chose Congress Squared in the Westin hotel.
Hardly anyone was dining at the restaurant that night — I was surprised, because the food was delicious! Big props to the chowder and the roasted duck breast.
Nightlife: Wharf Street Clubs
We hung out at the Westin for a bit, checking out the cocktail bar upstairs and debating whether to crash the wedding downstairs (our verdict: too small! We settled for congratulating the mother of the groom in the ladies' room, in between taking ladies' room selfies). In short, it was time to grab an Uber and head to Wharf Street, home to the center of Portland's nightlife.
I found the Wharf Street club scene to be very Faneuil Hall – very young, cheap, and basic. And everything shut down by 1:00 AM. Not my scene, but sometimes it's fun to just let loose and go crazy while surrounded by 22-year-olds in an unfamiliar city.
Most of my readers recommended the nightclubs Pearl Lounge and Oasis. We tried out both, but spent the most time at 51 Wharf. All three are located on and around Wharf Street. Thanks to no cover charges, we were free to go back and forth all night.
No photos from the later hours of that night, because what happens at a bachelorette party is best kept under wraps!
Our Digs: Residence Inn Portland
Turns out we didn't need to crash outside town after all – Beth's father generously booked the five of us a suite at the Residence Inn. (Thank you, Don!)
Our suite included a bedroom with a king-sized bed, a bathroom with a full-sized tub, and a living room/dining room/kitchenette with a pull-out queen-sized sofa. We also brought an air mattress so all five of us could fit.
The Residence Inn is in a good location – you can walk to most interesting destinations in Portland within 20 minutes and they have a free shuttle you can arrange. If not, Uber is easy and surprisingly cheap (compared to Boston and New York!) for getting around in Portland.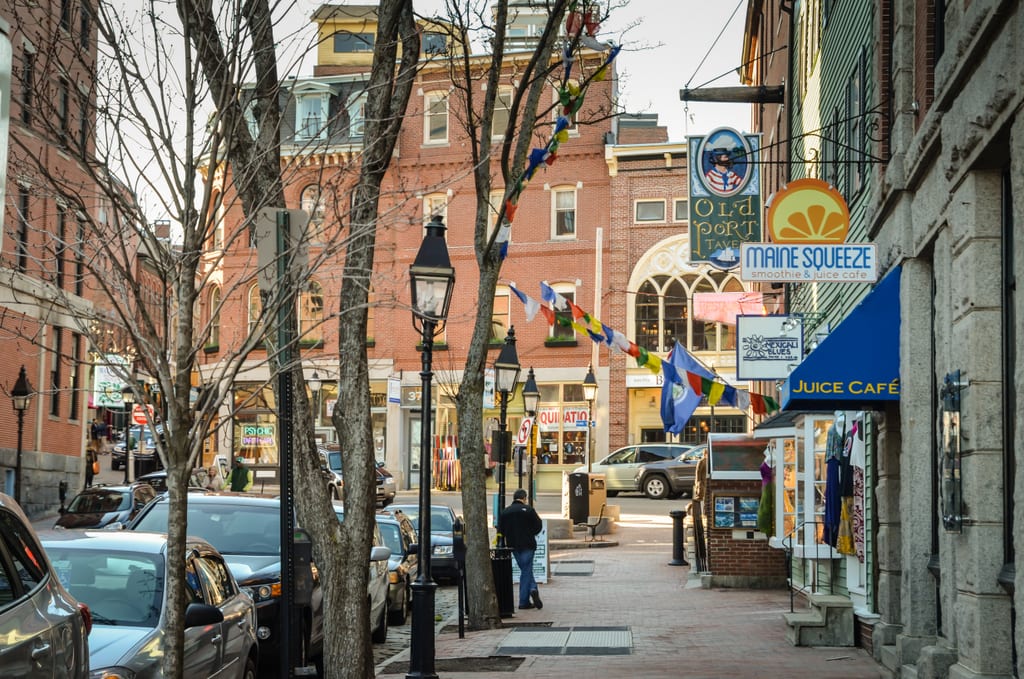 The Morning After
Woke up to a text from my dad: "R u home or still incarcerated?" My dad knows my friends well. He wasn't that off base.
Then I found a handwritten note from the bride: "Guys, Lisa is downstairs getting coffee (not missing like The Hangover)."
At that point I could not stop laughing!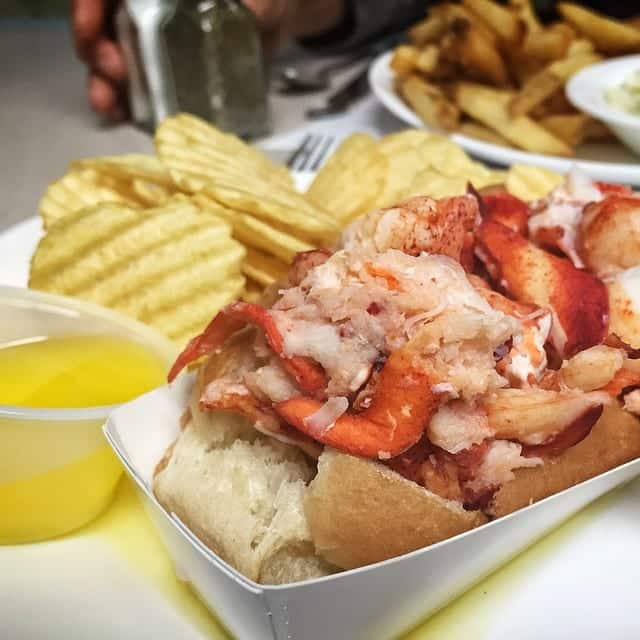 Meal #3: The Maine Diner
The Maine Diner, located south of Portland in the town of Wells, is one of my favorite restaurants in the world. I've written about it here and go every time I'm home. Lisa is actually the one who introduced me to it (her brother Paul is probably more obsessed than the rest of us put together!).
Their seafood chowder is legendary. Seriously. This New Englander has never had a better chowder anywhere in the world. You WILL get huge chunks of lobster and scallops in it, along with fish, potatoes, clams, and more.
I usually go for the Jim Nantz – a cup of seafood chowder (sometimes I'll upgrade to a bowl!) served with a hot lobster roll with melted butter. Perfect for lobster lovers who hate mayo like I do!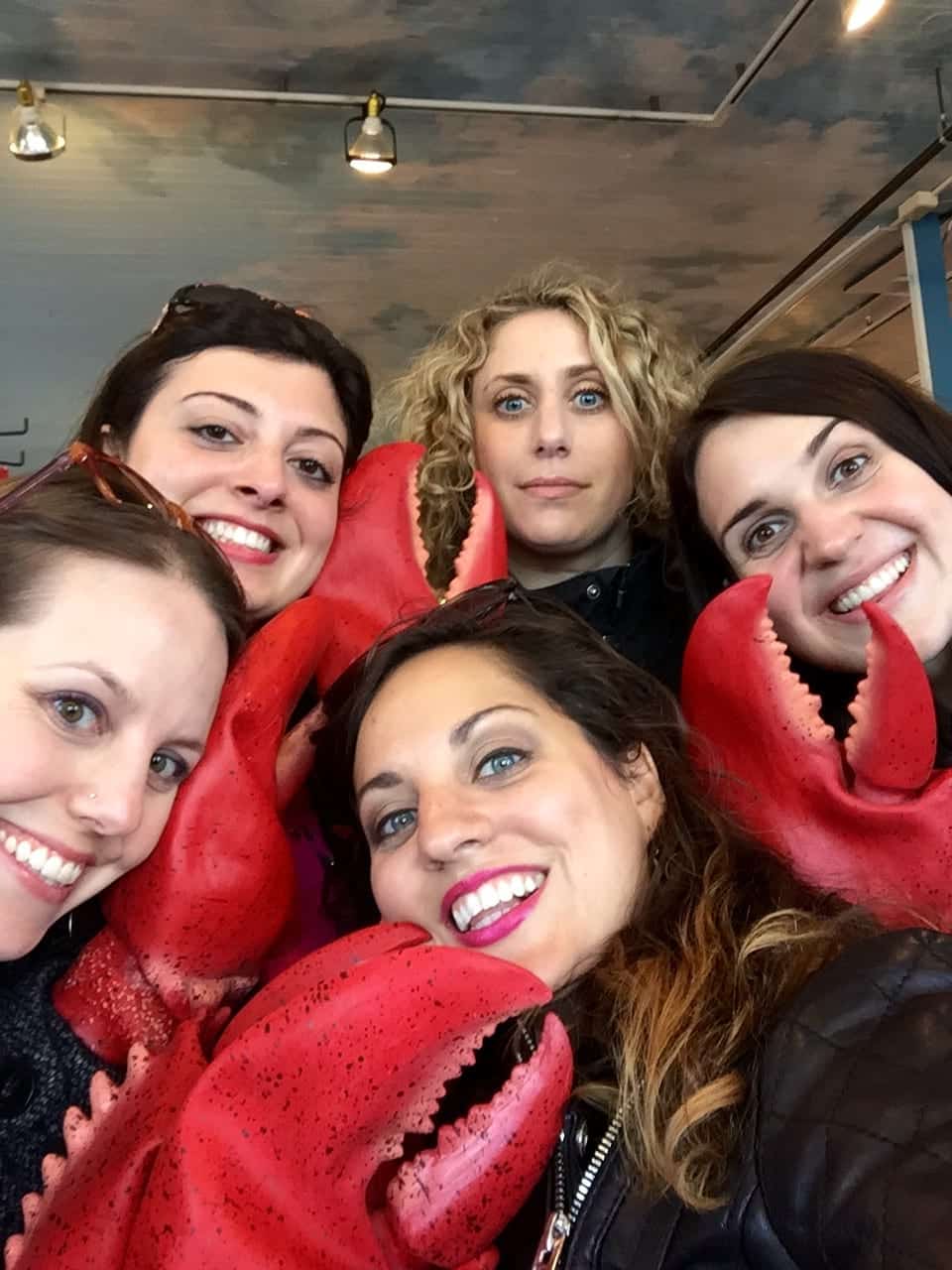 The Takeaway
Portland is so much fun! I'm so glad we chose it for Lisa's bachelorette party. If you're in the New England area and looking for a bachelor or bachelorette destination, or even just a fun weekend away, I encourage you to consider it! Bring your appetite.
An overnight was fun, but I'd recommend going for a whole weekend if you can swing it. I've got a big list of things to do on my next visit — many of them from this foodie post from The Travel Bite. And New England with Love has a post about beaches in Maine that would be great for next time!
The most important thing is that the bride had a blast. As she gets married a week from tomorrow, she'll know we sent her off in style!
Essential Info: Most of the tastings are easy enough to walk into and charge less than $5 for a tasting. We booked Maine Mead Works in advance so we could have a tour as well; for the rest, we just walked in.

Studio rooms at the Residence Inn Portland start at $152. Two-room suites like ours start at $163. See more accommodation options here.

Want to explore more of Maine? See our guide to the artsy town of Ogunquit, Maine.
Have you been to Portland? Is it your kind of city?
Get email updates from Kate
Never miss a post. Unsubscribe anytime!