Adventurous Kate contains affiliate links. If you make a purchase through these links, I will earn a commission at no extra cost to you. Thanks!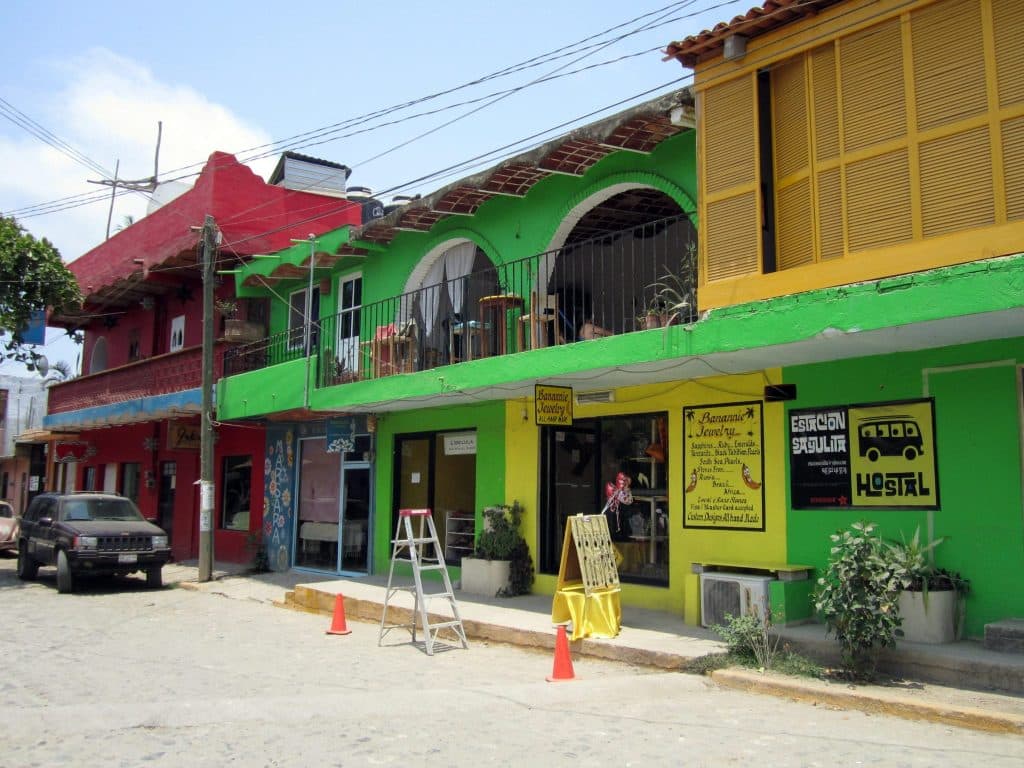 If there's any quintessential beach town in Mexico, Sayulita is the one to beat. Set against a brilliant beach and filled with colorful buildings, cheap eateries and surfer hangouts, Sayulita seems like the kind of place where one could get stuck for quite a long time!
One thing I loved about my week with Nourish Retreats is that in between yoga and boot camp sessions, we had a lot of free time. So to the surprise of no one, I found myself making the 25-minute walk to Sayulita town quite frequently.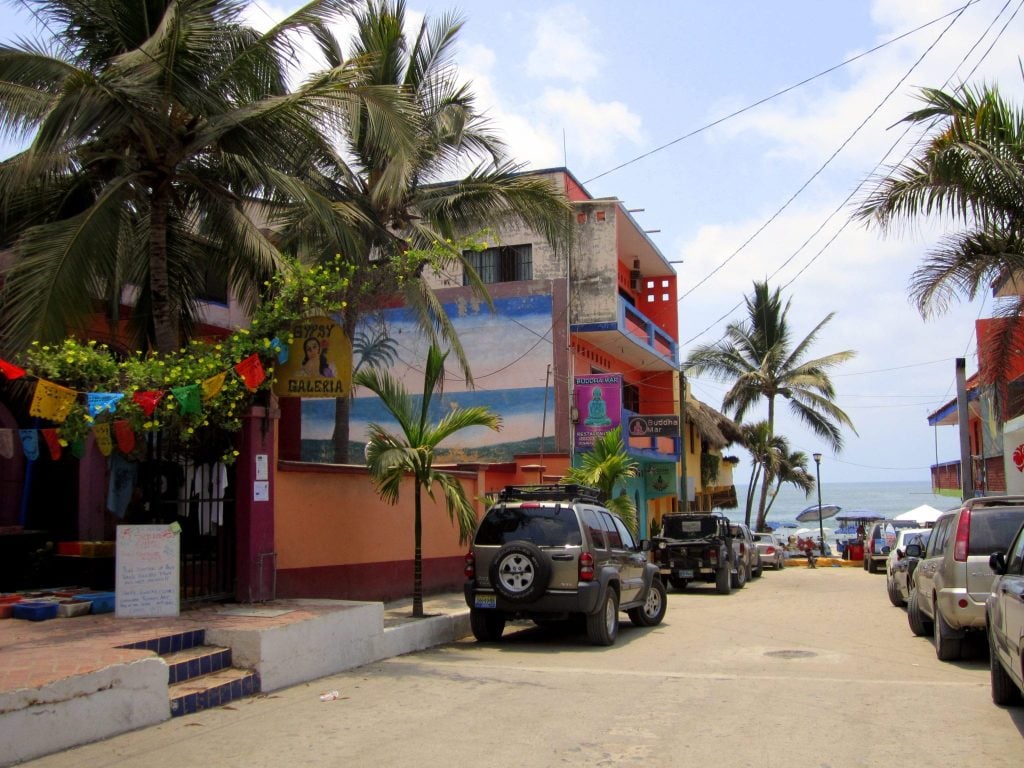 While WiFi was my main reason to visit Sayulita (Haramara Retreat, the lovely resort where we stayed, has no WiFi or even electricity), there was another major reason to visit:
FISH TACOS.
Although the food at Haramara Retreat was beyond fantastic, the girls and I quickly turned our fish taco indulgence into an obsession. They are everywhere in Sayulita — and you can't go wrong with any of them, as long as they're grilled and not breaded!
My fellow Nourish Retreats girls loved Sayulita as well — not just for the fish tacos, but for the beach, the margaritas, the chocobananas (tip: Chocobanana cafe has super-fast WiFi and lots of power points!), the jewelry shops, and the lovely people.
I'm not going to lie — being in Sayulita made my heart ache for my favorite little beach town in the world — Sihanoukville, Cambodia.  And Mui Ne, Vietnam, as well.  But Sayulita has plenty of charm, and the colors are simply fantastic.
Every backpacker needs to spend time in a chill backpacker town, no matter what region. Sayulita is definitely that backpacker town in Mexico.  On the Mexico/Central America backpacking jaunt that I know I'll take eventually, I won't be skipping Sayulita!
My time in Sayulita was spent as a guest of Nourish Retreats.  All opinions, as always, are my own.
Planning a Trip to Mexico:
Places to Visit in the Yucatán and Mexico's Caribbean Coast:
Places to Visit in Inland Mexico:
Places to Visit on Mexico's Pacific Coast:
Get email updates from Kate
Never miss a post. Unsubscribe anytime!