Adventurous Kate contains affiliate links. If you make a purchase through these links, I will earn a commission at no extra cost to you. Thanks!
2012 was a wild year.
It's been a fantastic, exciting year, filled with good times and bad, fun, friendship, and adventure.  Looking back, I've tried to narrow 2012 down to the best 12 travel experiences I've had.
Here they are: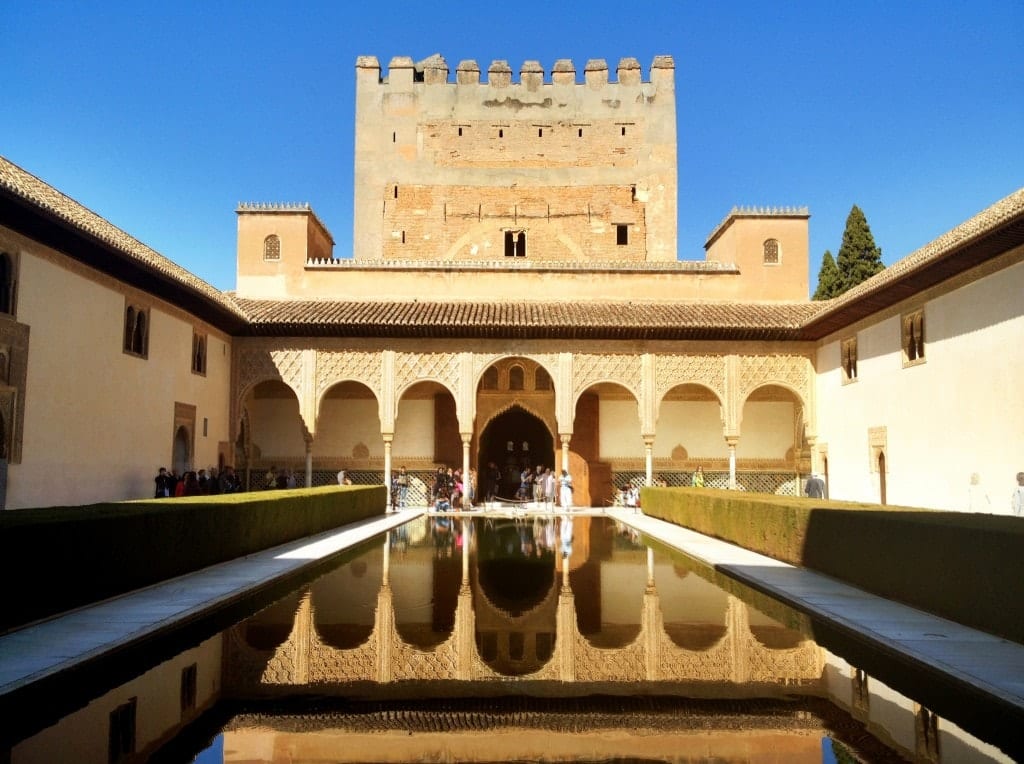 12. Visiting the Alhambra in Granada, Spain
I've always been into architecture, but this marvel left me breathless and nearly in tears.  It was just so, so beautiful and romantic.  The Alhambra has definitely earned a spot among my favorite buildings in the world.  Spending an afternoon here wasn't nearly enough.
Read about my experience at the Alhambra here.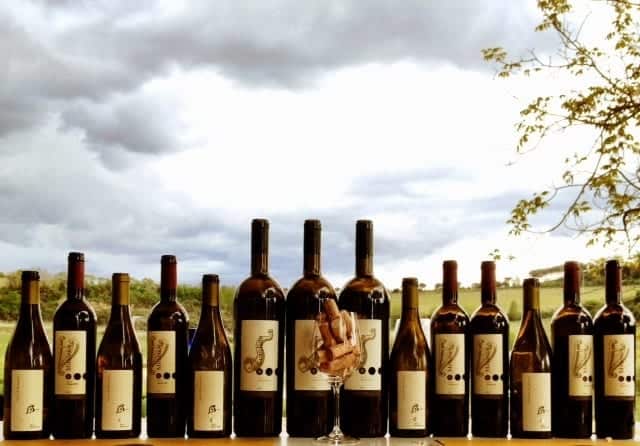 11. Eating and drinking my way through Umbria, Italy
Umbria cranked my love of Italian food up to new levels.  We visited winery after winery, having absolutely fantastic meals — from the typical Umbrian starter of lima beans and pecorino to cured meats and rich cheeses, pasta with stinging nettles, ricotta crostata, homemade chocolates, sliced porchetta on crusty bread.  And it was all washed down with the many outstanding red and white wines of the region.
My food-filled posts about Umbria can be found here.
10. The Festival of Lights in Lyon, France
I had no expectations for Lyon's Festival of Lights, and it ended up being one of the most charming festivals I've ever experienced!  It was so lovely to wander around the light displays with a cup of hot wine.  I left with a new appreciation for the artists and engineers who plan their works around the city's stunning architecture.
Here you can read all about the festival.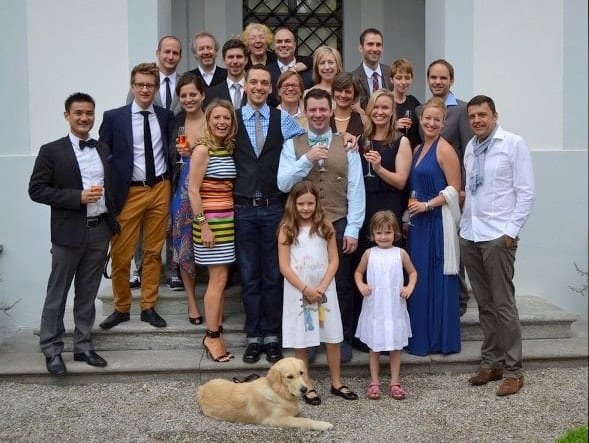 9. Bavarian Gay Wedding in Augsburg, Germany
Definitely the most offbeat wedding I've been to.  Josh and Daniel's wedding had a city hall ceremony, champagne reception, Bavarian beer hall lunch, day drinking at the coffee shop/club, a change into lederhosen, and finally an afternoon of rowing ourselves around the canals of Augsburg, steins in hand.  So sweet, so fun, and so very Bavarian.
See more photos of Josh and Daniel's wedding here.
8. Riding the Blue Train in South Africa
Simply the most luxurious thing I have ever done on my travels.  From having my own butler to my gold sink to dressing up in mandatory formalwear for dinner to retiring to the cigar lounge for complimentary Cubans and Remy Martin, I still can't believe that I got to do this.  It was almost like a rap video.  Almost.
More drool-worthy photos of the Blue Train can be found here.
7. The Bloghouse in Besalú, Spain
Getting an incredible Spanish villa for you and your friends in an absolutely charming Catalonian town, inviting awesome people, grabbing a private chef, and all the cured meats, cheeses, and WINE you could ever hope for?  While you spend each day and each night working on your passion and obsession, travel blogging?  It was amazing.  More Bloghouses are in the works for 2013 — and they're going to be even better.  Stay tuned!
Much more on the Bloghouse can be found here.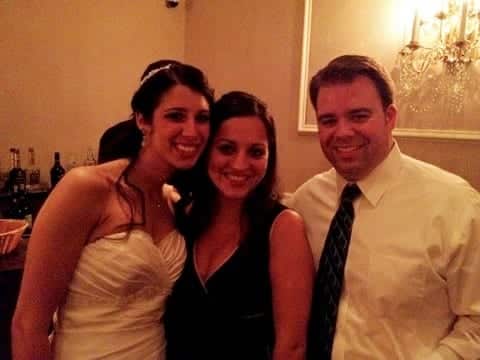 6. Crashing a wedding in Pennsylvania
I traveled to the suburbs outside Philadelphia for my college roomie Kelly Anne's wedding.  And as soon as we got to the reception venue, we realized there were two different receptions taking place on-site.  The opportunity to crash a wedding had never been better!
My friend Kevin and I nonchalantly walked into the other ballroom, made our way to the dance floor, and got pictures with the groomsmen, the groom, and finally the bride herself!
We crashed respectfully.  We didn't drink their booze or create mayhem — we just took some goofy pictures and wished the newlyweds a lifetime of happiness.
Relive the full wedding crash here.
5. Las Fallas in Valencia, Spain
Las Fallas might be most famous for the crema, the ceremonial explosions and burning concluding the festival, but it's actually five days of TOTAL MAYHEM.  During the whole time, people are constantly lighting their own firecrackers and fireworks — you can't sleep without earplugs!  And the Valencians dress up in ornate traditional costumes and have parades all day, every day, as trumpets play the same song over and over.
From impromptu percussion dance parties in the plazas to the exploding daytime fireworks, Las Fallas is a surprisingly lesser-known Spanish festival that I can't recommend enough.
The explosions and more are documented here.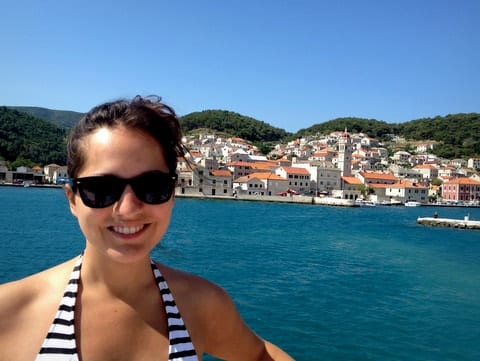 4. Sailing Croatia's Coast
This is something I have long wanted to do, and it was just as beautiful and just as fun as I imagined it would be.  For a week, we sailed along the Dalmatian Coast's gorgeous islands and beaches.  We spent our mornings sailing and reading on deck; our afternoons were filled with exploring new towns, swimming in saltwater lakes in Mljet, getting tequila boom booms on Hvar, hiking up to the fortress in Omiš, and exploring Dubrovnik.  My favorite sight?  The gorgeous village of Pučišća, pictured above.
More gorgeous pictures of Croatia's coast can be found here.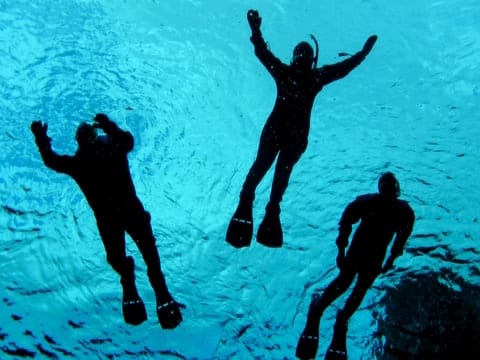 3. Snorkeling Silfra in Iceland
This is definitely the most interesting adventure sport I did this year.  I never thought that I'd be up for snorkeling in nearly freezing water, but I had to do it in Iceland, where the waters of Silfra glow fluorescent cerulean, turquoise, and indigo.  The colors are nothing short of stupefying, and the drysuit keeps you warm (except for your lips and fingers!).  Silfra is a one-of-a-kind place — so if you go to Iceland, you MUST do this!
Read more about this chilly adventure here.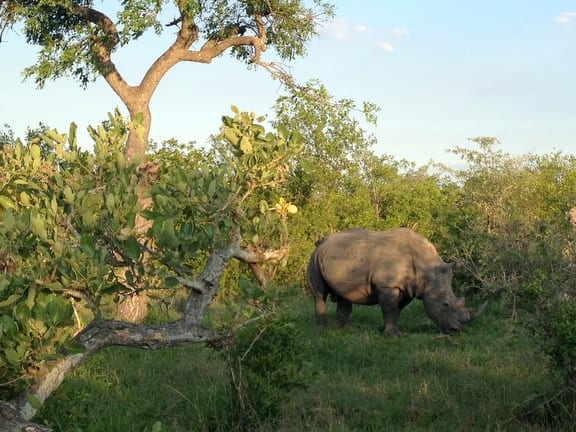 2. Going on Safari in South Africa
Nothing — absolutely nothing — can prepare you for seeing African animals in the wild.  I found myself nearly in tears at several points on our safari.  Just seeing the animals together in families; babies gently nuzzling their mothers; endangered animals like the one above holding on; watching the Circle of Life in action as a little jackal battled dozens of vultures to get an impala carcass killed by a cheetah.  It took my breath away again and again.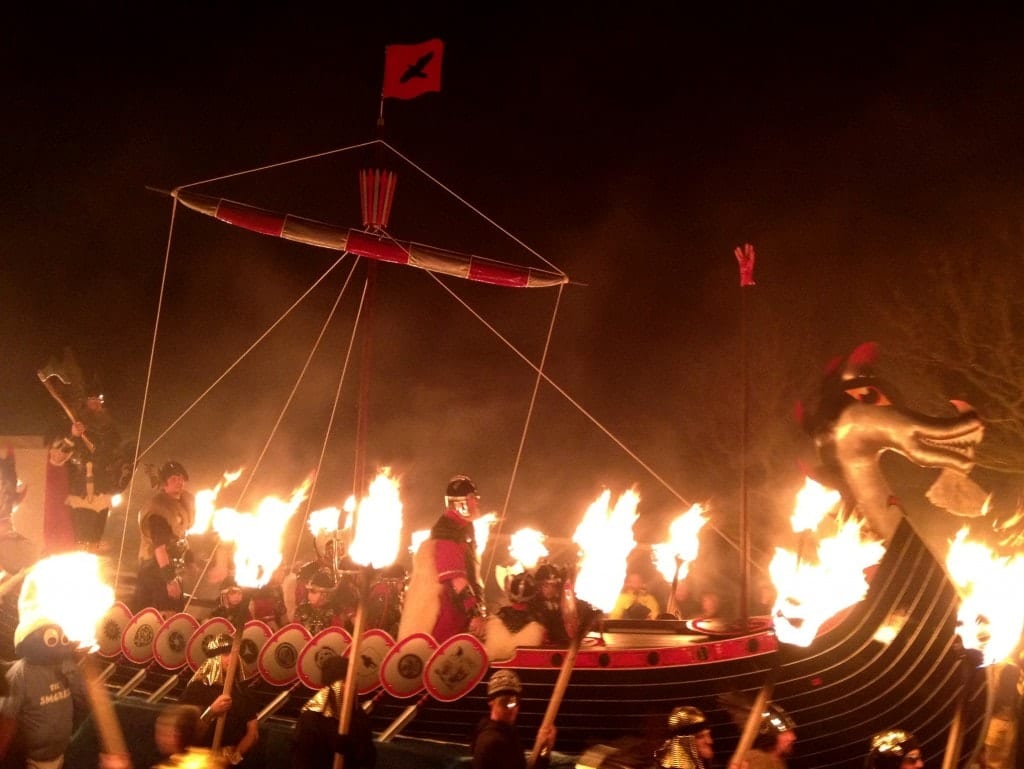 1. Up Helly Aa in Shetland
UP HELLY AA!  The wildest, craziest, strangest, coldest, fiery-est festival on the planet!  I have never experienced anything remotely like this, and I doubt I will again.
So what is it about Up Helly Aa that puts it in the #1 slot?
It's the Vikings.  It's the fact that everyone heaves torches at a giant boat, children included.  It's the wild personalities and incomprehensible accents of the Shetlanders themselves.  It's that everybody spends the day yelling, "Yarrrr!" and singing the Broadway tune "Enjoy Yourself."
It's the twelve-hour overnight party with classic Scottish dancing to traditional Shetland music, in between watching groups of Shetlanders performing costumed dance routines set to Party Rock Anthem and Moves Like Jagger.
And it feels like it's at the end of the world — which it kind of is.
There is NOTHING in the world like Up Helly Aa.  I'm thrilled that at least three of my readers are joining this year's Haggis Adventures Up Helly Aa tour.  You have NO IDEA how jealous I am of you all!!!
More Vikings and fire can be found here.
What was your favorite adventure from the past year?
Get email updates from Kate
Never miss a post. Unsubscribe anytime!