Adventurous Kate contains affiliate links. If you make a purchase through these links, I will earn a commission at no extra cost to you. Thanks!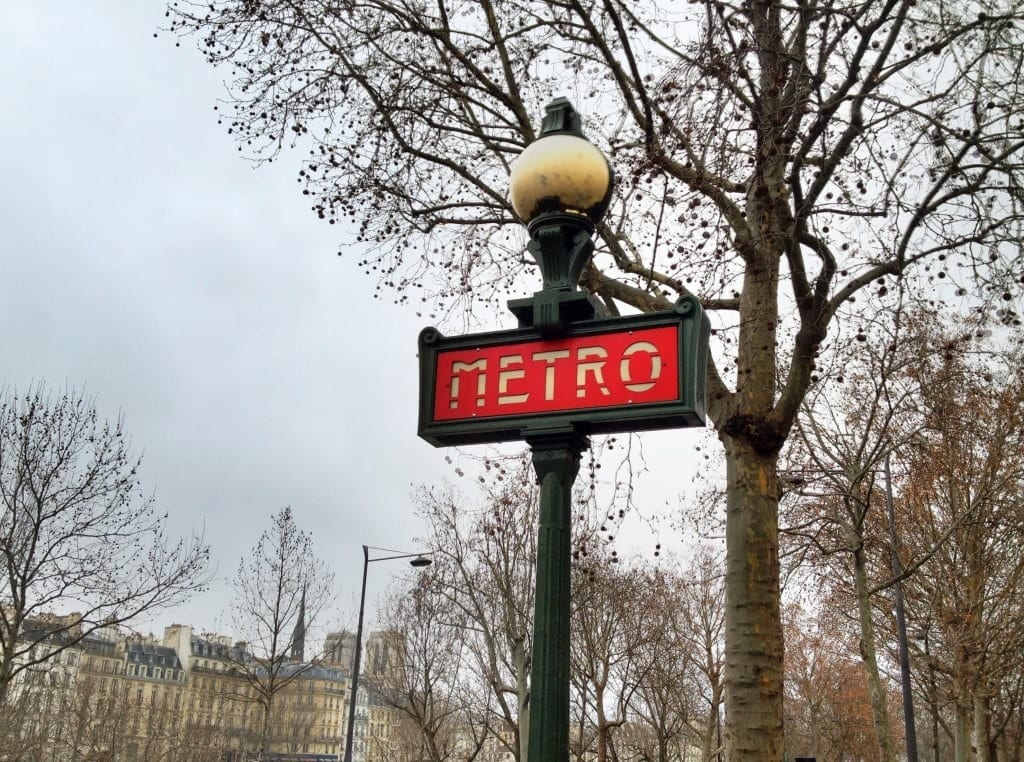 I just spent the past weekend in Paris, my favorite city in the world.
  I adore Paris, and though I wasn't solo on this particular trip, I think it's one of the best cities in the world for solo female travelers to visit.  This was my fifth visit to Paris, and though I've spent so much time in the city, I've never been during the winter before.
It was a revelation.
  I've never been able to stand winter, my New England upbringing notwithstanding, and I try to avoid it when I can.  But Paris was absolutely lovely in winter — as beautiful as always, a bit quieter, and still dazzling in its grandeur.
Here are some things I loved about visiting Paris in winter: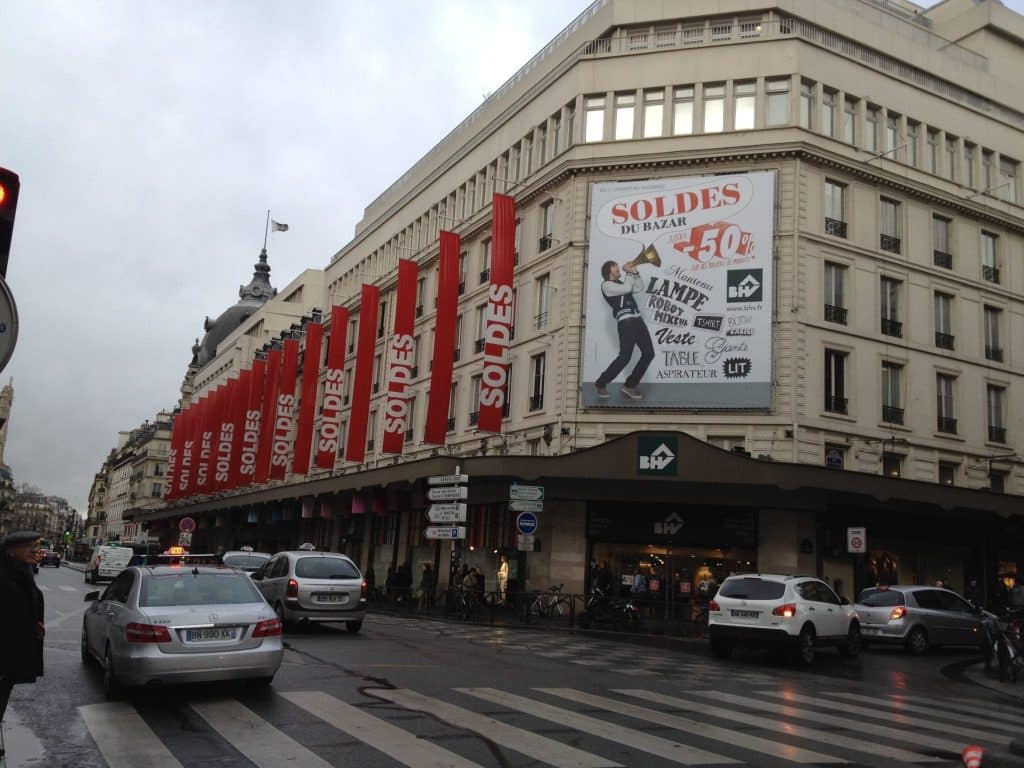 First thing you'll notice if you come to Paris in January?  All the SOLDES signs.
  There are HUGE monthlong sales in the months of January and July each year.  If you want to shop, this is the time to come to Paris!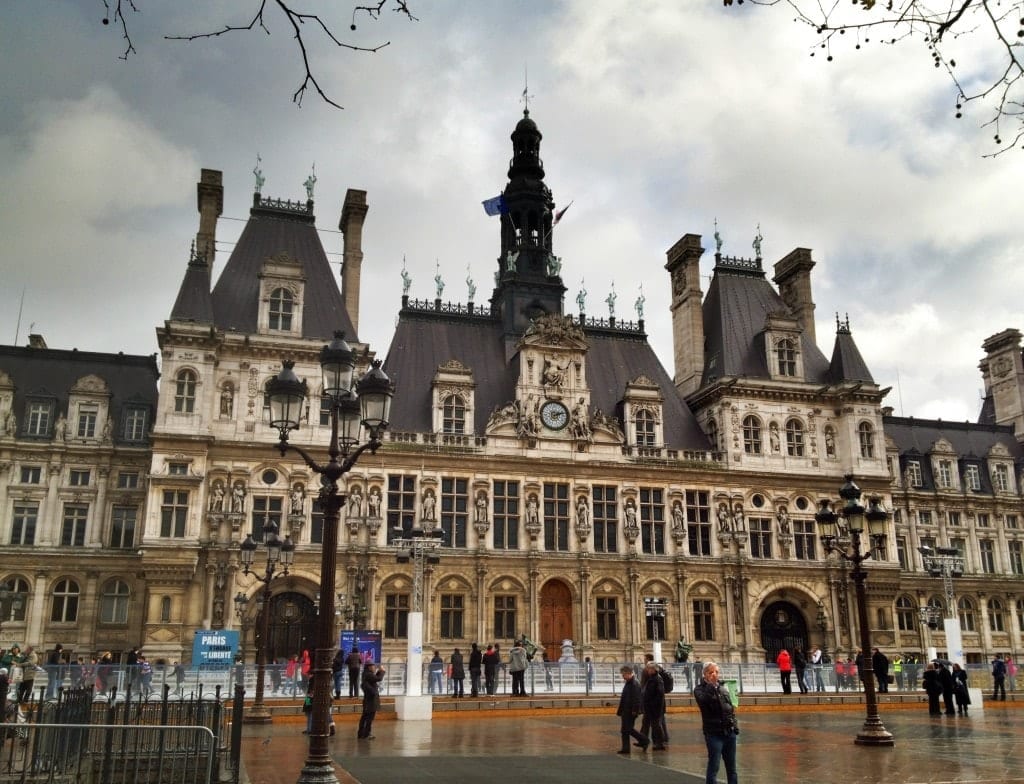 Another treat you get from visiting Paris in the winter?  Ice skating at the Hotel de Ville.
 It's a lovely backdrop — and if you want to skate with just adults, it's open until midnight on the weekends.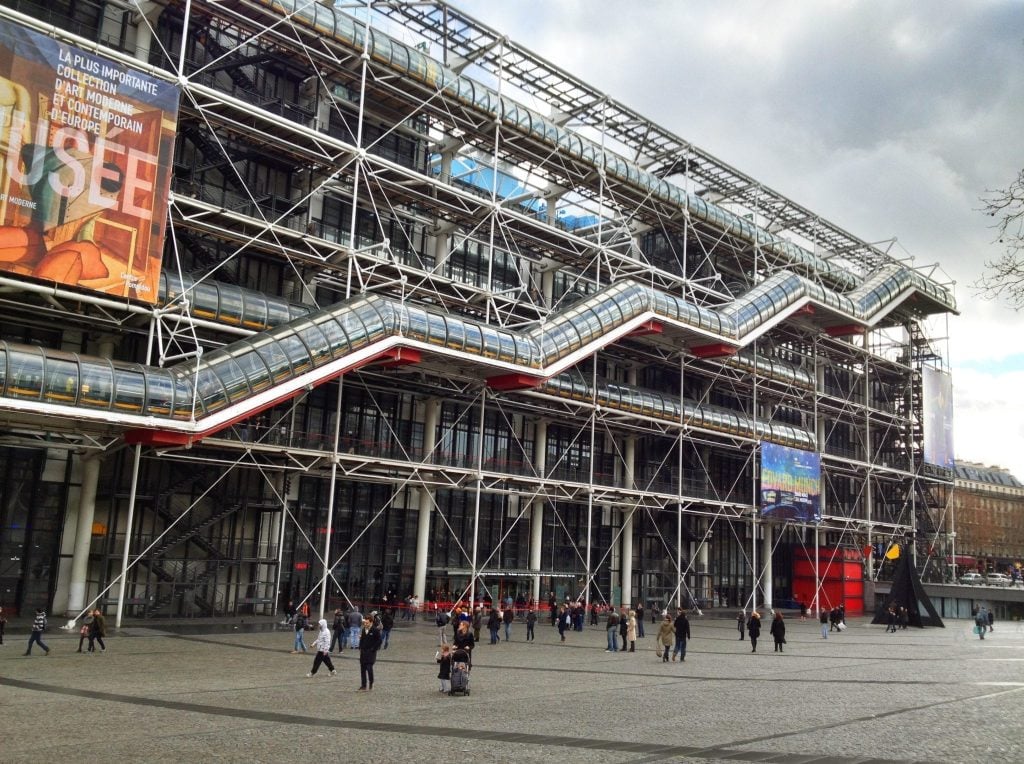 After you've had enough of the cold, head inside to a Museum — Paris has PLENTY of them.
 On this trip to Paris, I made my first visit ever to the modern art museum at the Centre Pompidou — also known as Beaubourg.  It's a fantastic collection with an almost obscene number of Picassos, and well worth visiting for the views from the top alone.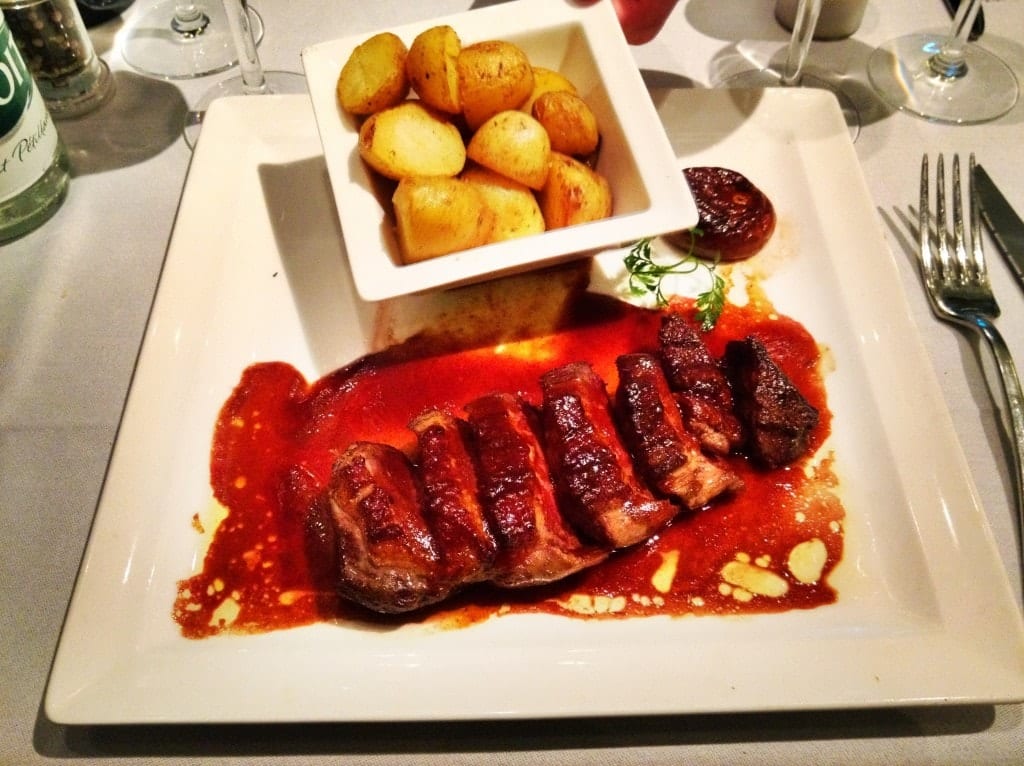 Throughout the cold, you'll want some hearty meals to keep you warm.
 Whenever I go to France, I try to have magret de canard — roasted duck breast — at least once.  This one was served in a buttery fig sauce.  Just heavenly.
No matter what the weather's like, you'll get a panorama of the city from the top of Montmartre.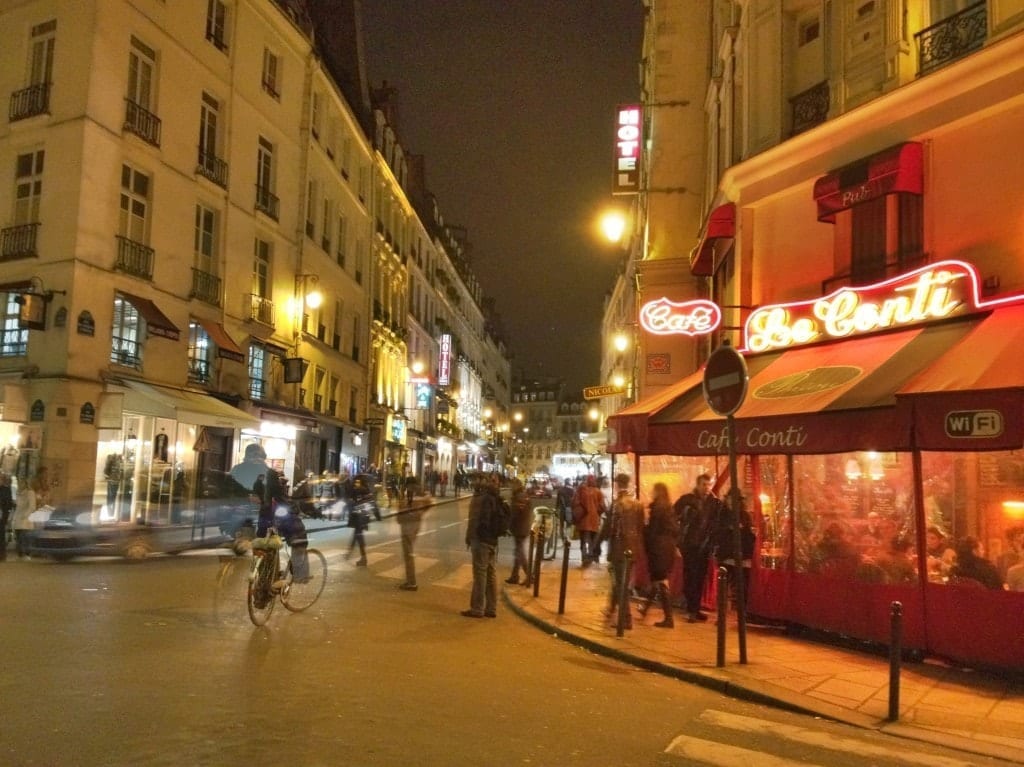 Think the quintessentially Parisian activity of sitting outside at a cafe and drinking wine (not to mention chain-smoking and scribbling in a notebook) is limited to the warmer months?  Think again.
 It's even nicer in the winter because they put out the massive heat lamps.
And this last one may have nothing to do with winter, but I had to include it — we went to see the corner from Midnight in Paris!
 I swear I could see an old-fashioned taxi coming up around the bend…
I will say one disadvantage of traveling in Paris in winter — you don't receive the reprieve from tourist crowds that you would in other cities.
 Paris is filled with tourists — always.  January may not be the sweaty mess that August is, but you'll still be waiting in long lines and struggling to see paintings through crowds.
Don't let that stop you, though.  Paris is like nowhere else in the world — and seeing it during the winter is a very special experience.
More on Paris:
Get email updates from Kate
Never miss a post. Unsubscribe anytime!